When looking for a cozy, colorful home that can comfortably host your family as well as any other guests you want to bring along for a retreat in the mountains, look no further than the Jackson Tech House! This home is perched high on a double-sloping site in Jackson Hole, Wyoming, with spectacular views of the Teton Range mountains.
All photos are courtesy of Cushing Terrell in collaboration with Hoyt Architects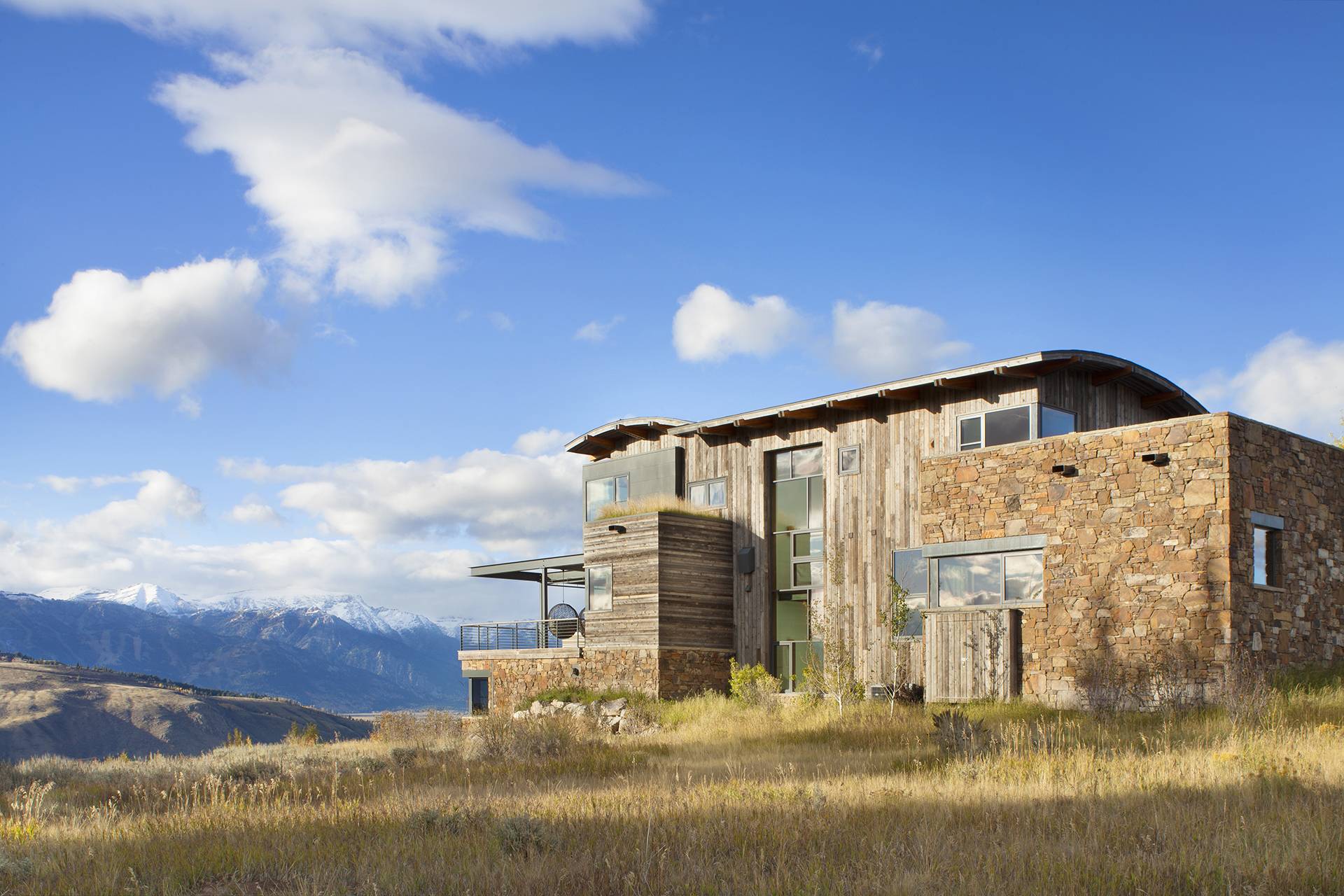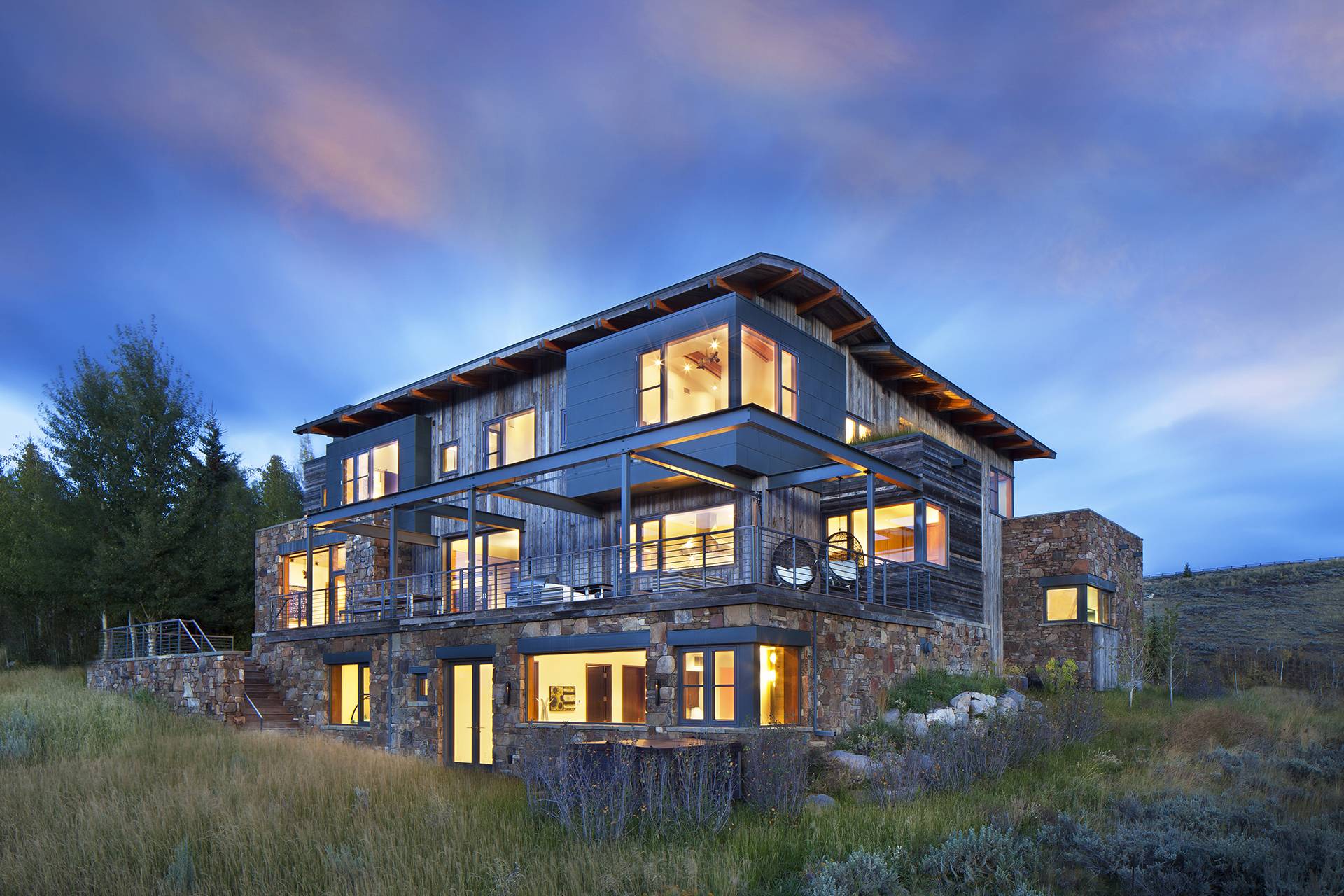 Moss rock, rustic corral board siding and zinc panels blend the contemporary structure of the home into the natural setting with an array of textures and patterns that complement the surrounding landscape. Many eco-friendly features are also integrated into the home's design, including green roofs and solar panels.
Flat screen panels are inlaid into the entry floor of the home, transforming the entry into a family art gallery, photo album, or whatever strikes your fancy.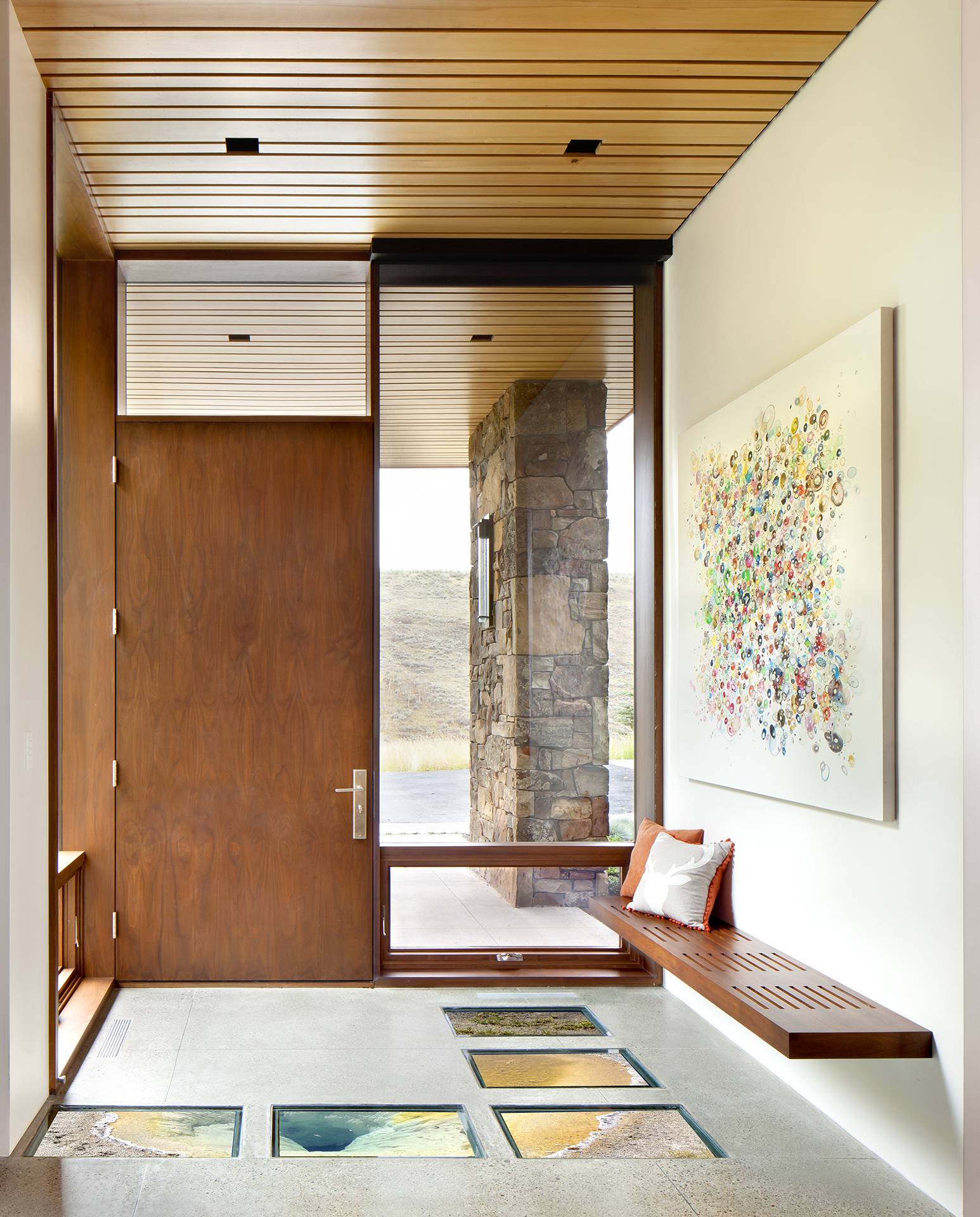 Inside, heated concrete ramps are used to connect the various levels of the house which hug the terrain.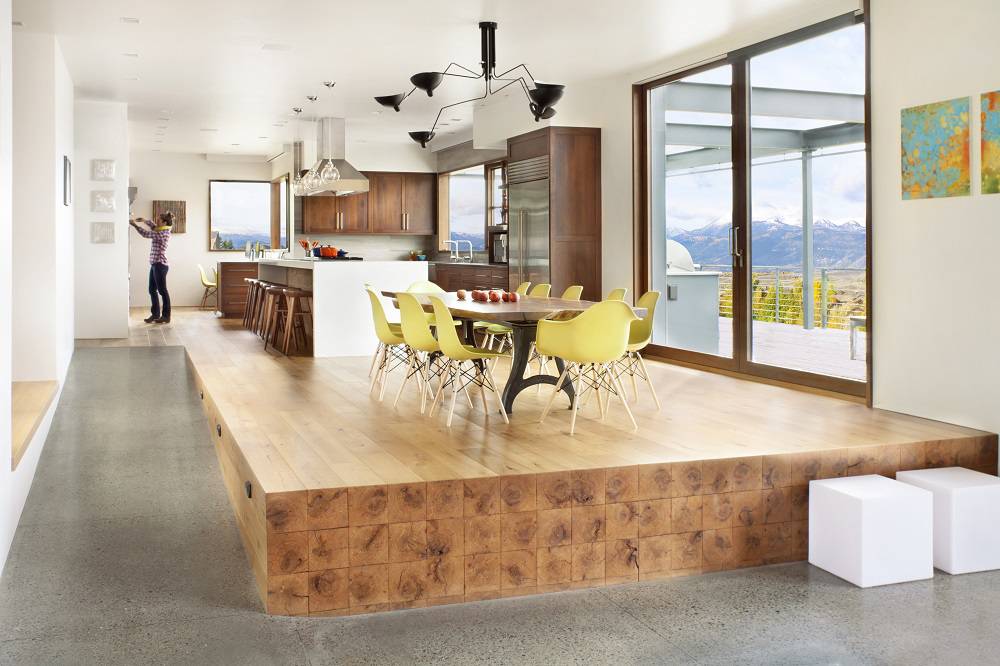 Cushing Terrell and Hoyt Architects felt that while many weekend retreats have beautiful designs and may strive to recreate the cozy feeling a guest would want in a home-away-from-home, very few retreats can achieve that cozy feeling while also still being imaginative, fun, clever, and elegant. It's a tall order but we at Decoist feel that The Jackson Tech House manages to do exactly that. The contemporary home boasts a range of run and whimsical details that make it a delightful family retreat.
Artwork, festive lighting, and splashes of color appear alongside dark wooden furniture, concrete, steel accents, and eclectic items to bring this home together.
One of the fun features of this home? A slide, complete with color-changing LEDs! The slide connects the main level of the home with the recreation room, where plush bean bags and lounge seating await to make your family time extra comfortable.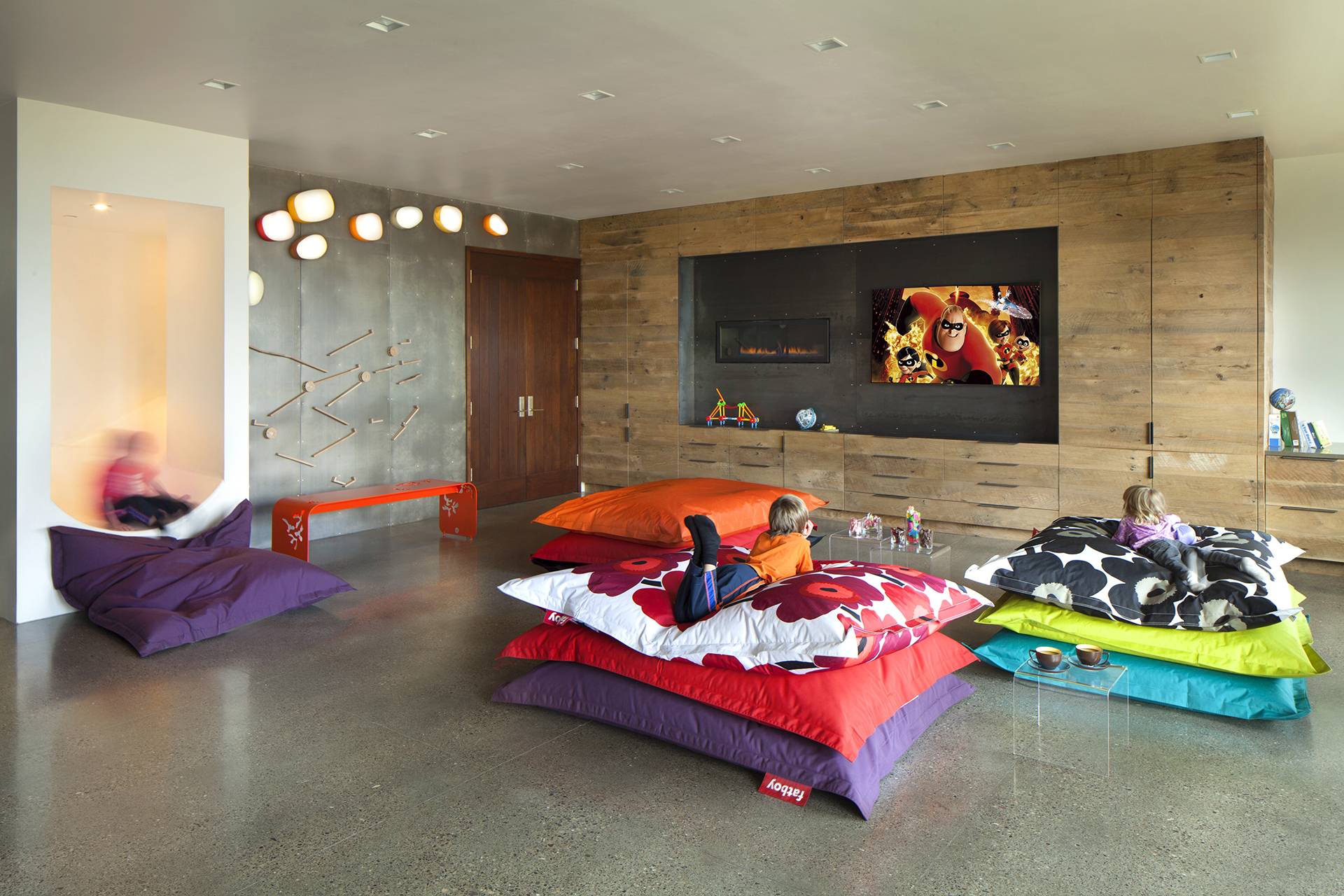 The home is designed with family hosting in mind. In one of the guest bedrooms, triple-stacked bunk beds optimize the use of vertical space, where another large bedroom is home to two more sets of bunk beds which are oriented towards a corner window that provides dramatic views of the mountains.
To give you the space to really take in the Teton Range and the surrounding views, an outdoor dining area with a Pickard steam injection pizza oven provides the perfect opportunity to admire the views while spending quality time with family and friends.
For a full gallery view of the home, check out the photos below! You can also find Cushell on Instagram @cushingterrell to see more of their projects.
Looking for another home in Jackson, Wyoming to be envious of? Check out this Dogtrot House.