You would rarely come across a makeover where 5 pre-war shophouses were turned into such mesmerizing and inviting suites such as the exquisite Loke Thye Kee Residences in Georgetown, Penang. This Malaysian masterpiece combines the historic past of these iconic warehouses in the heart of the city with contemporary aesthetics and modern comfort to give its guests the very best of both worlds. Drawing inspiration from the famous Loke Thye Kee restaurant next to it, the new getaway promises guests a trip down the city's unique history as it aims to recapture and reinterpret 1900s Penang.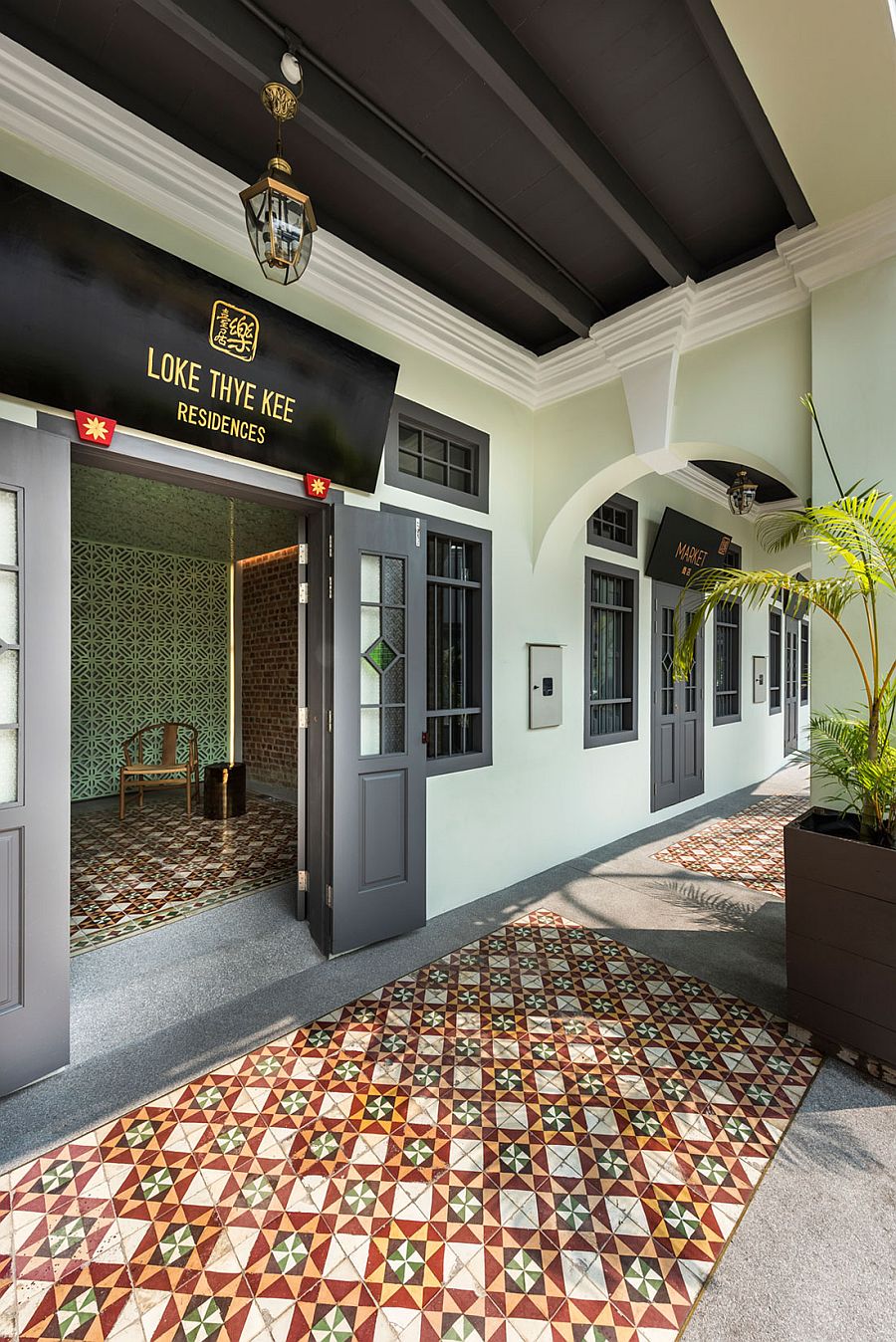 The bold redevelopment project was completed by Ministry of Design, who turned to stunning LED cove lighting, unique design solutions such as the 'glass box wardrobe' and non-intrusive additions to ensure that much of the original character of the structure was kept intact. A spellbinding fusion of tiles and exposed brick walls in the foyer welcomes you into a world that seems detached from the hustle and bustle of city life around it. A quiet and relaxing garden forecourt adds to the ambiance of each of the 5 suites as guests experience the very best of Penang, both from a traditional and modern perspective.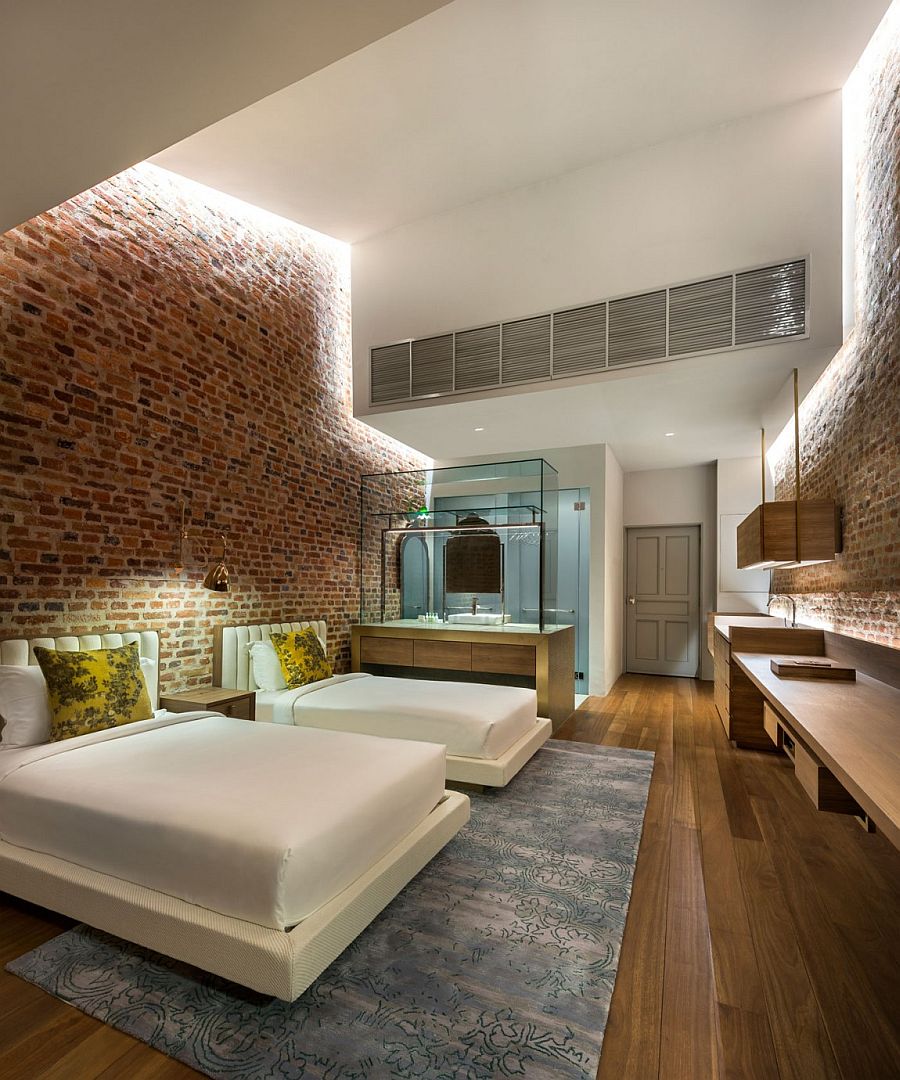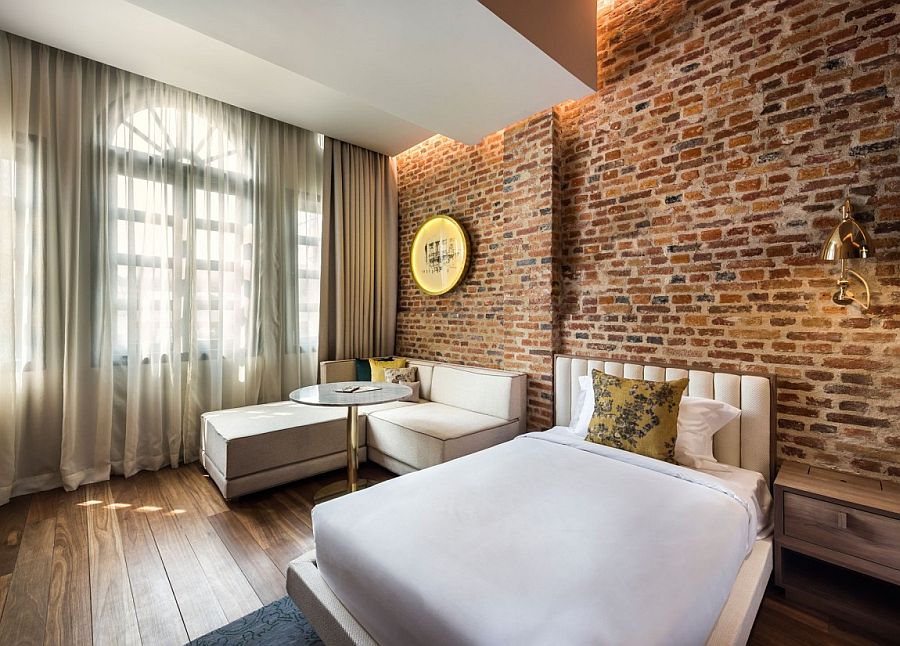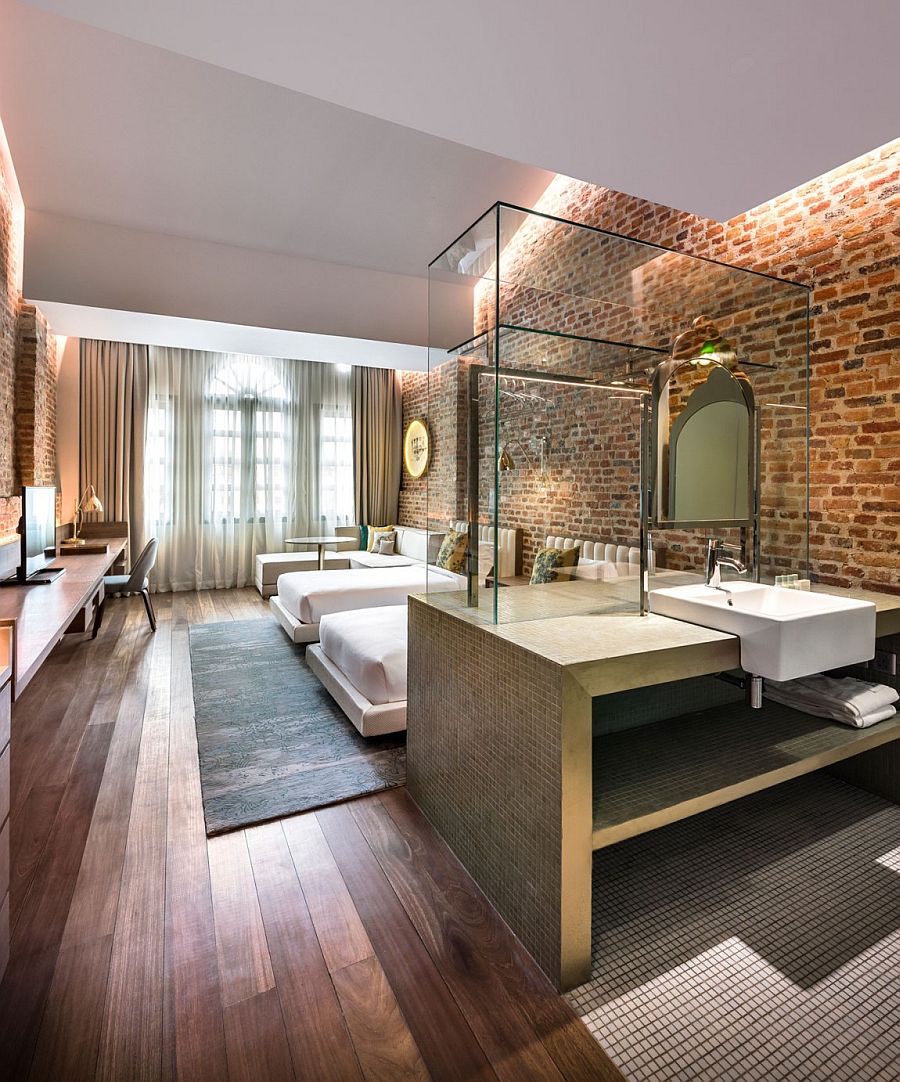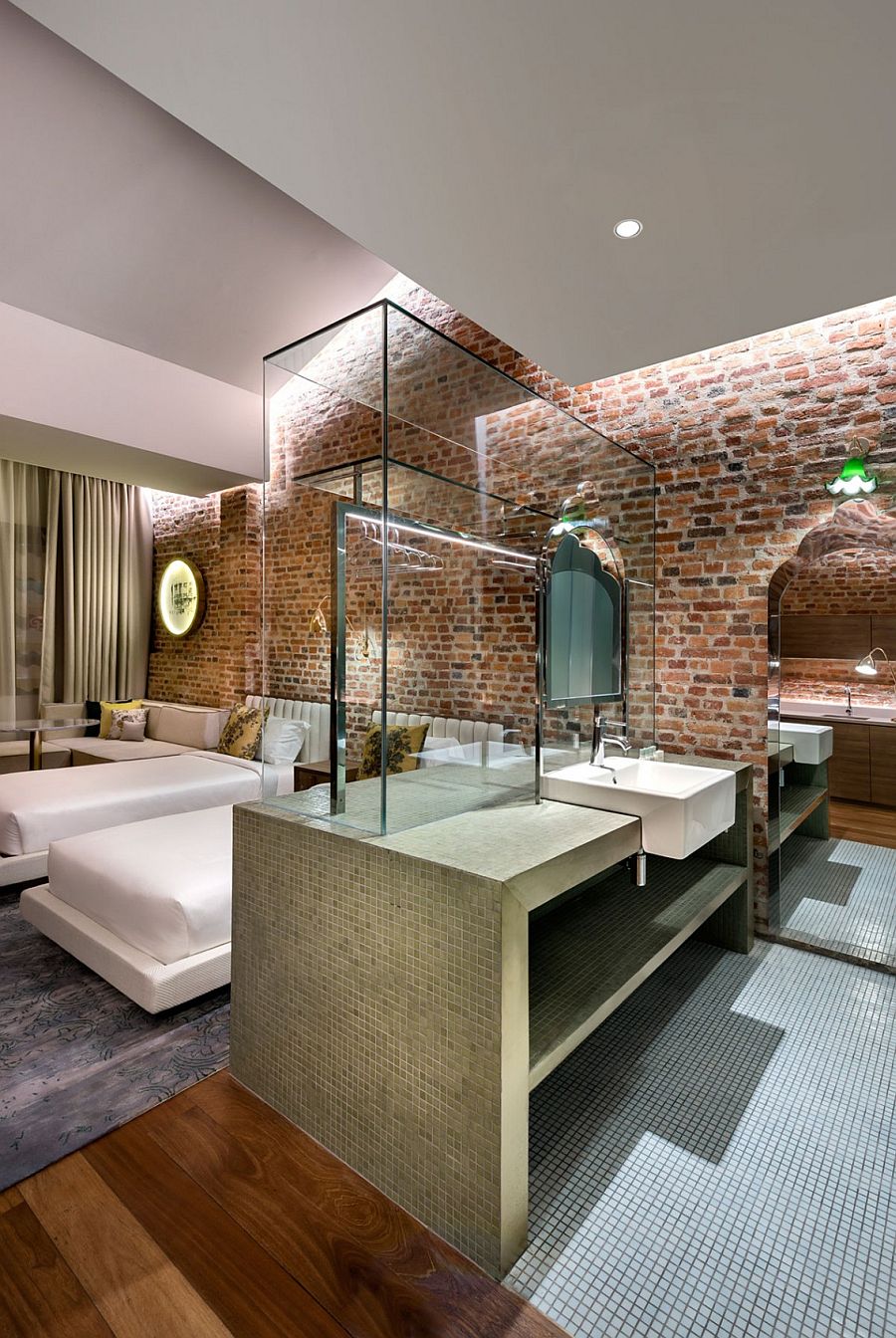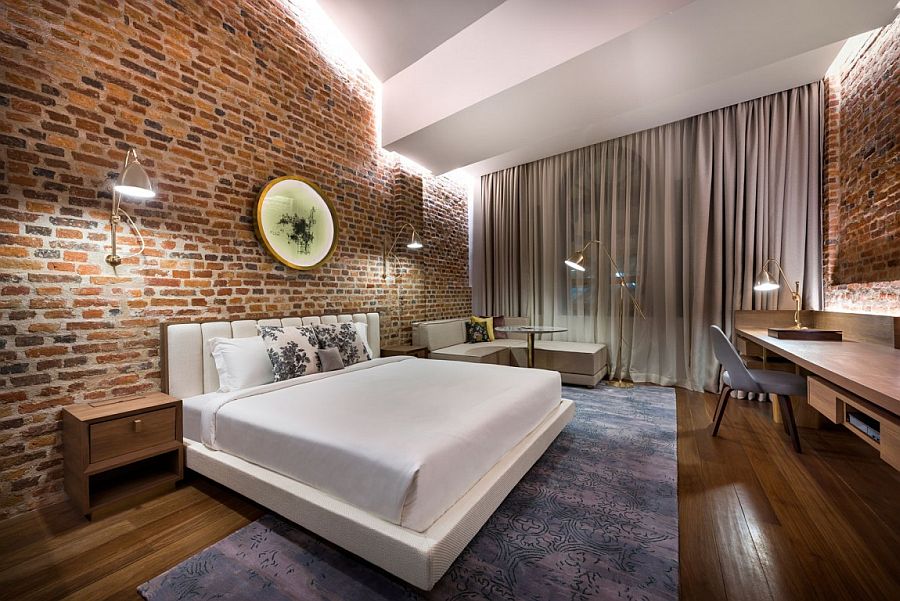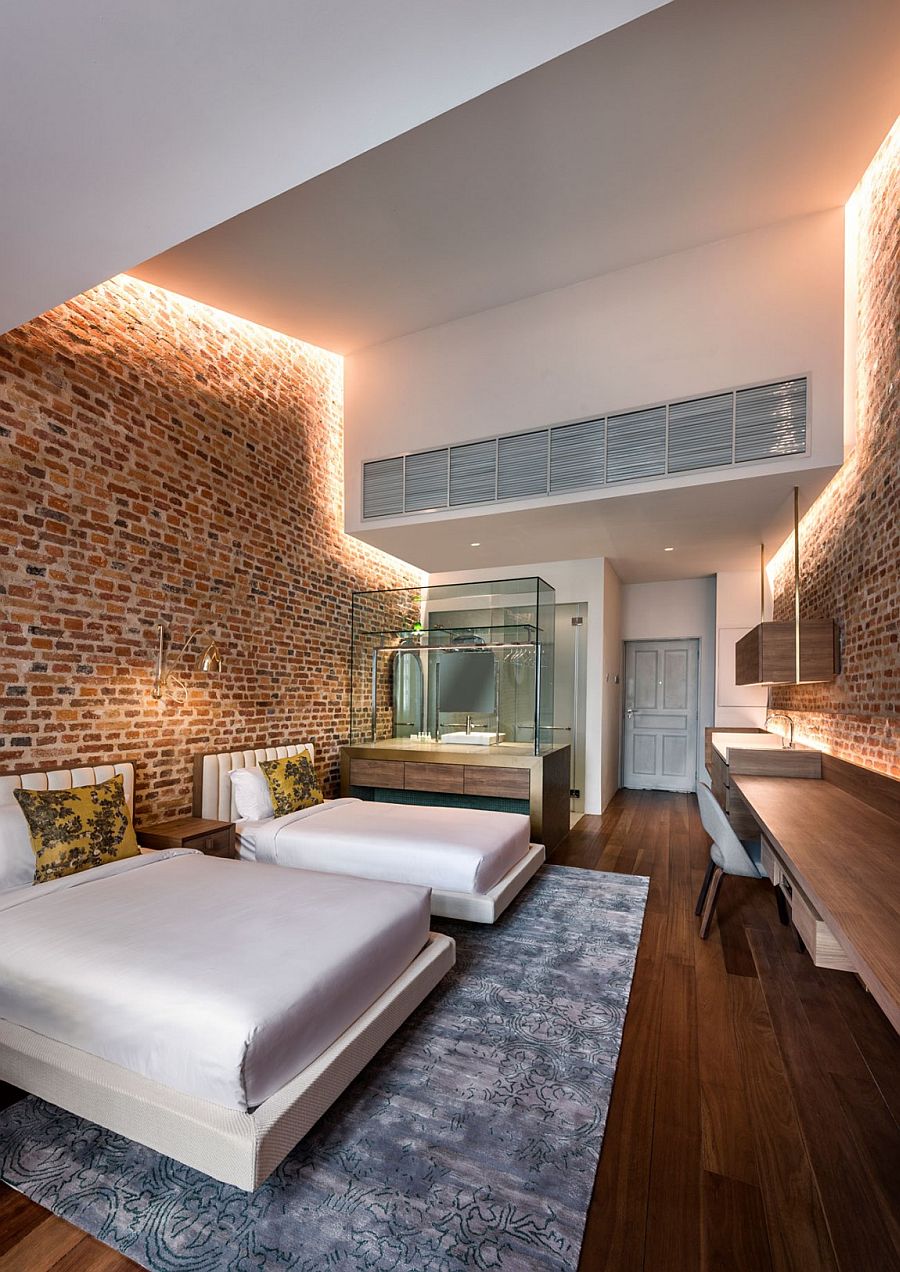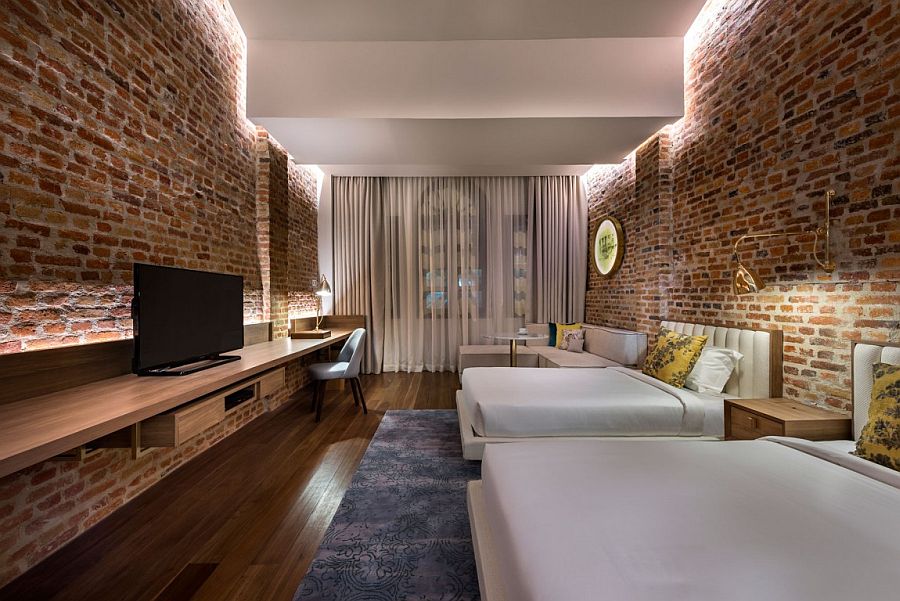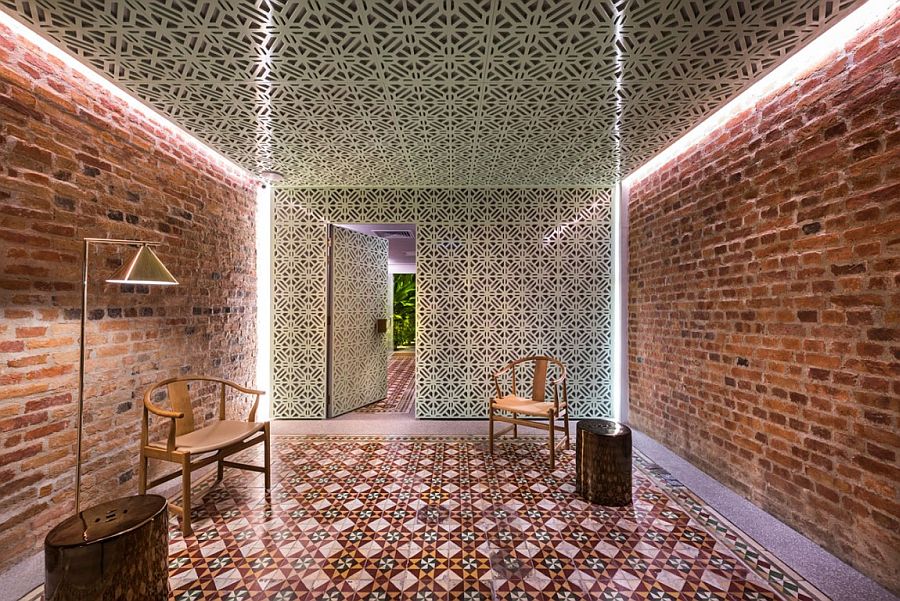 Even the tiniest of details such as the food map for guests to help navigate the area's street food, the room service menu and TV menu were crafted with great care to fit in with the overall theme, aesthetics and the inimitable soul of Loke Thye Kee Residences. Floor rugs, cushions, décor and wall art add to the enchanting aura of this exclusive getaway that is unlike any other you will ever see. And for the tech-savvy, you have everything from a flat-screen TV, gaming consoles and Blu-ray player to free Wi-Fi and a safe for your laptop to keep you happy and connected!
Available for short-term and long-term guests, a stay here will alter the way you look at Penang forever, even as you take back images of a time filled with fascinating design, world-class service, delectable cuisine and the cosmopolitan flavor of Malaysia. [Photos: CI&A Photography]