It is that time of the year when you want to pack your bags and head on a lovely holiday that takes you away from the busy city streets to an idyllic escape that helps you relax and rejuvenate. If you love skiing, a white Christmas and the idea of being surrounded by majestic Alps, a holiday home like Chalet Anzère might just be the ideal getaway for you. Nestled on snow-clad Alpine slopes and surrounded by imposing mountains and a scenic landscape, this contemporary chalet promises its owner the perfect winter vacation home.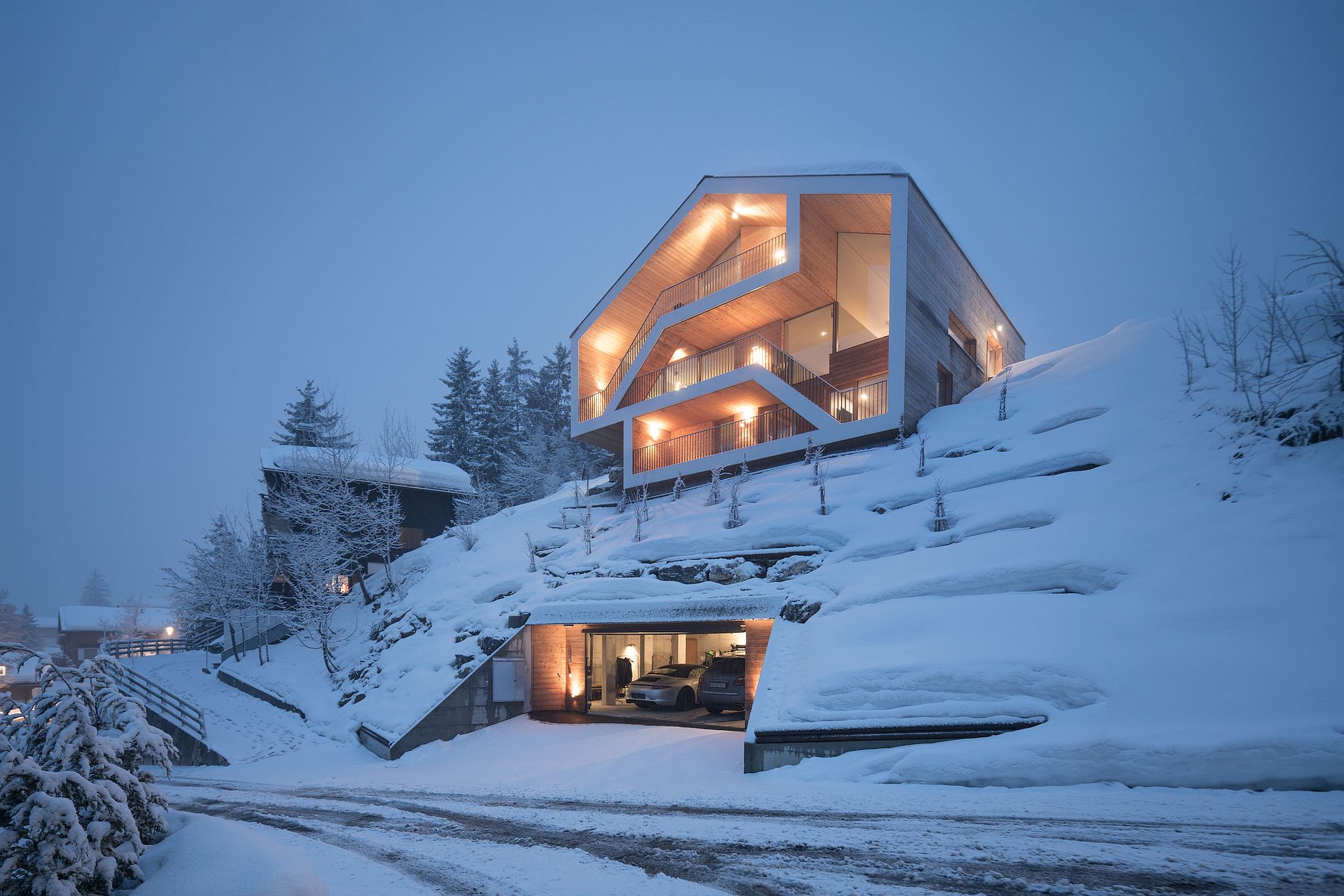 Designed by SeARCH, the overall form of Chalet Anzère was inspired by traditional chalet design and construction in this part of Switzerland. Unlike more contemporary and commercial structures with multiple gables, the design of this magical, modern home is far more ergonomic and suited to the local weather. A garage towards the back of the home offers entry into the fabulous abode with an elevator carved into the mountain connecting its three different levels.
RELATED: Vacationing in the Swiss Alps: The Exclusive Chalet Bear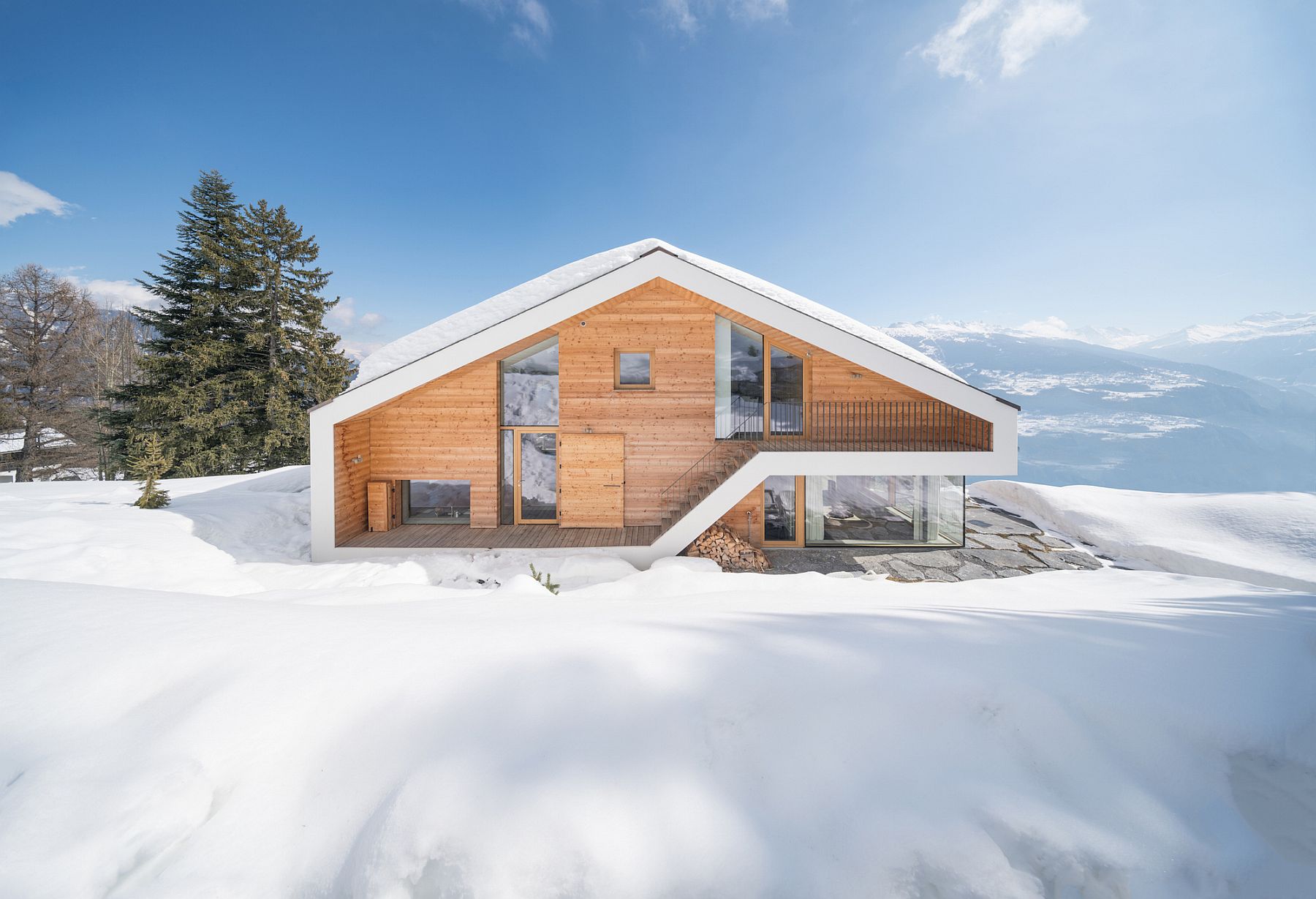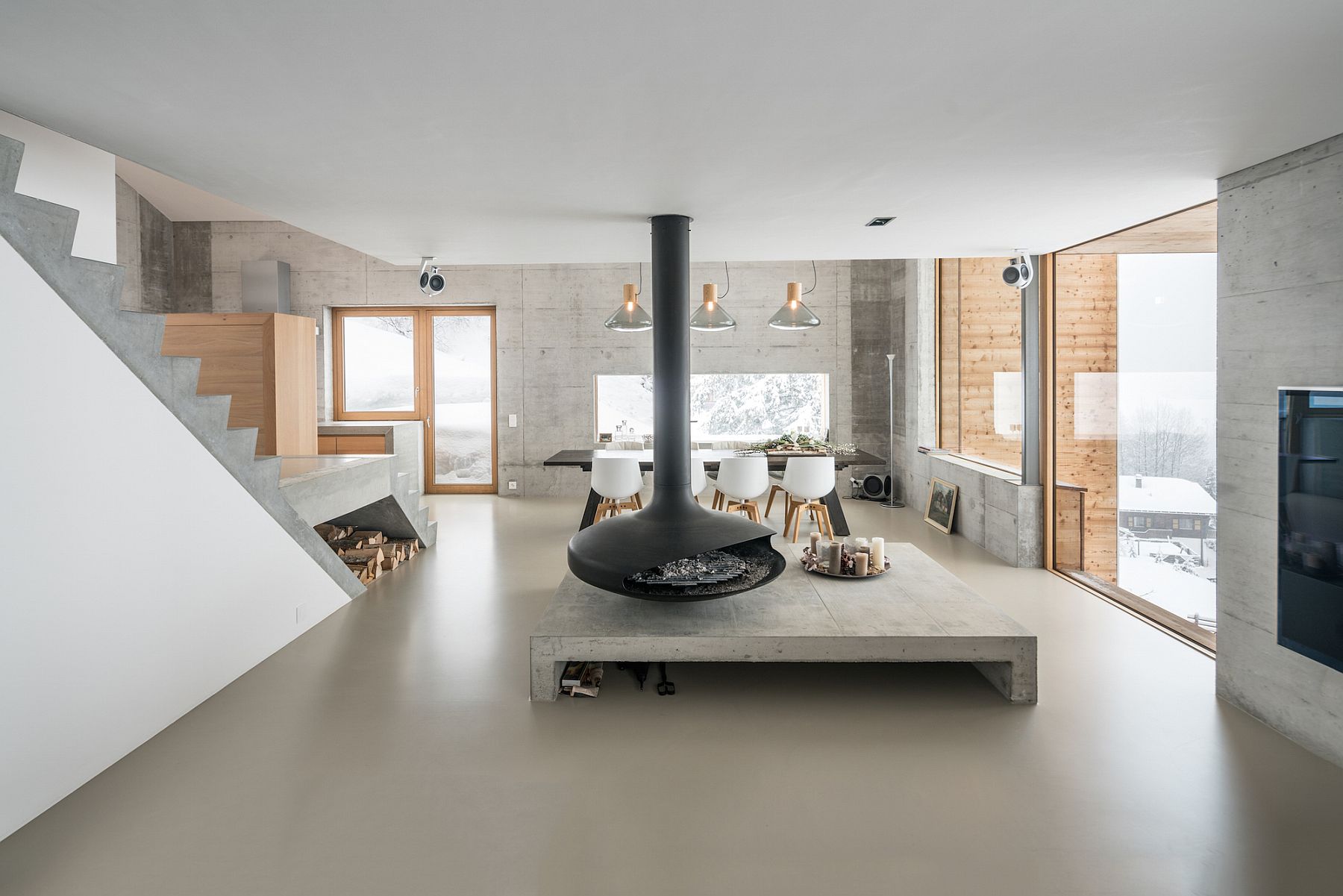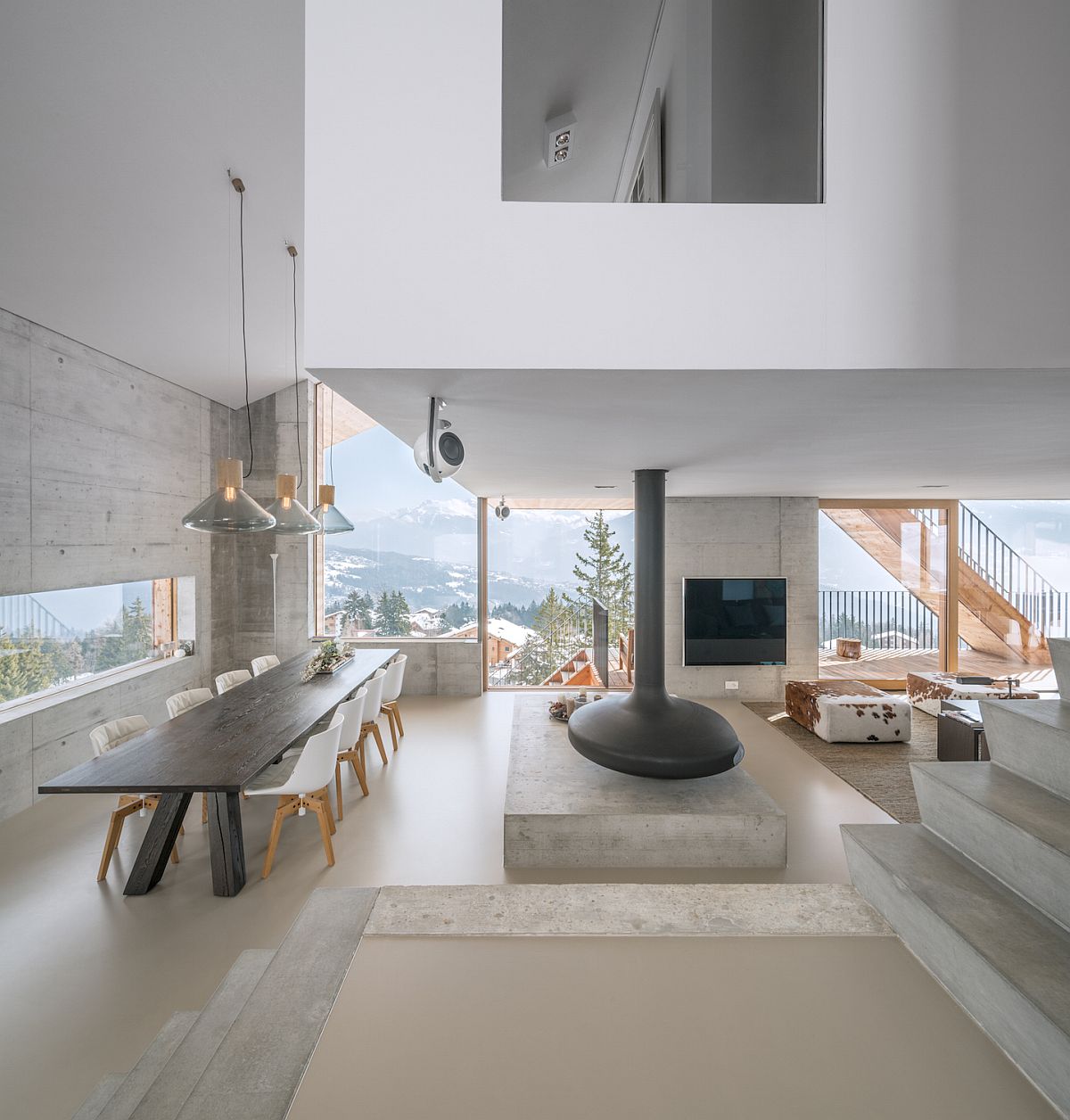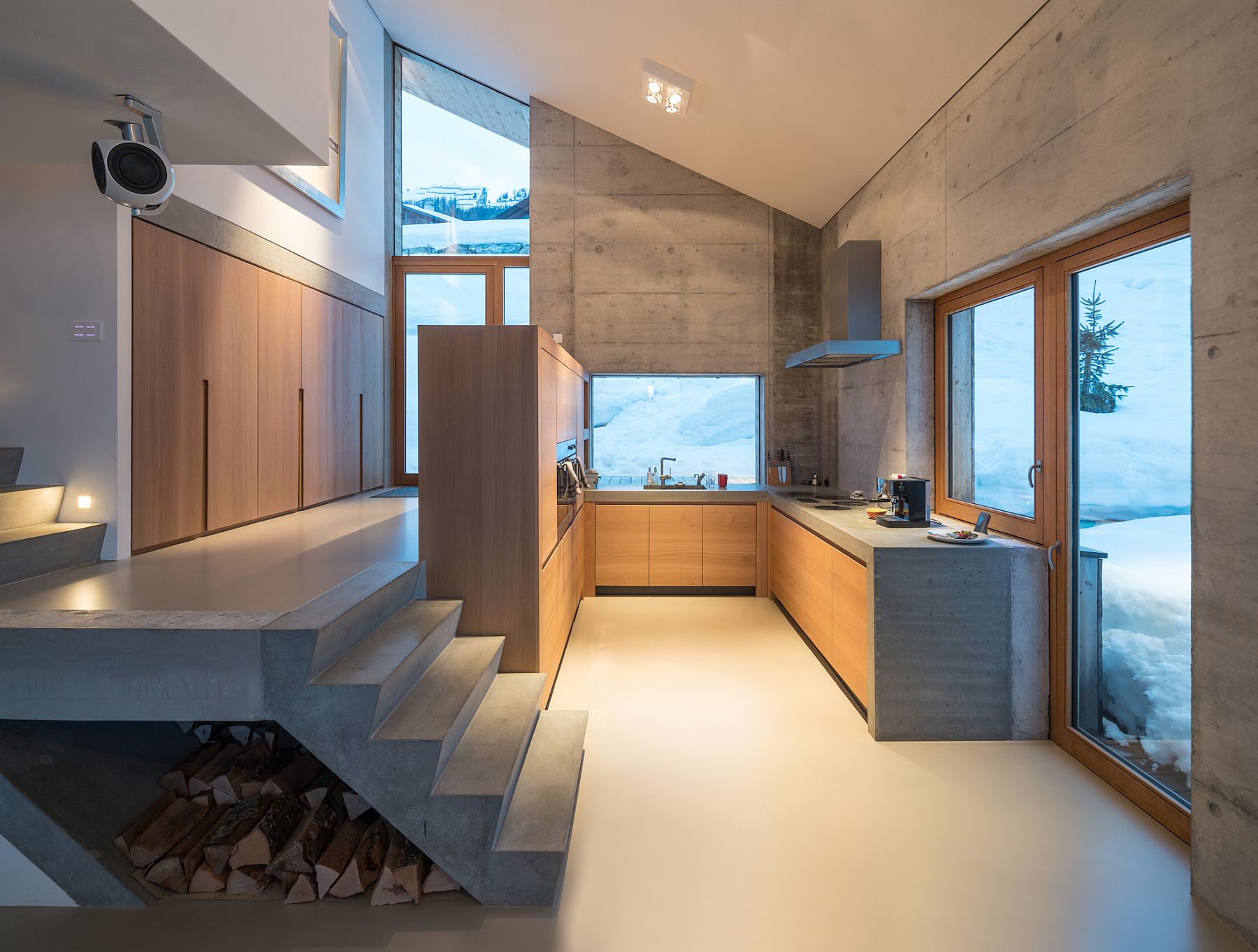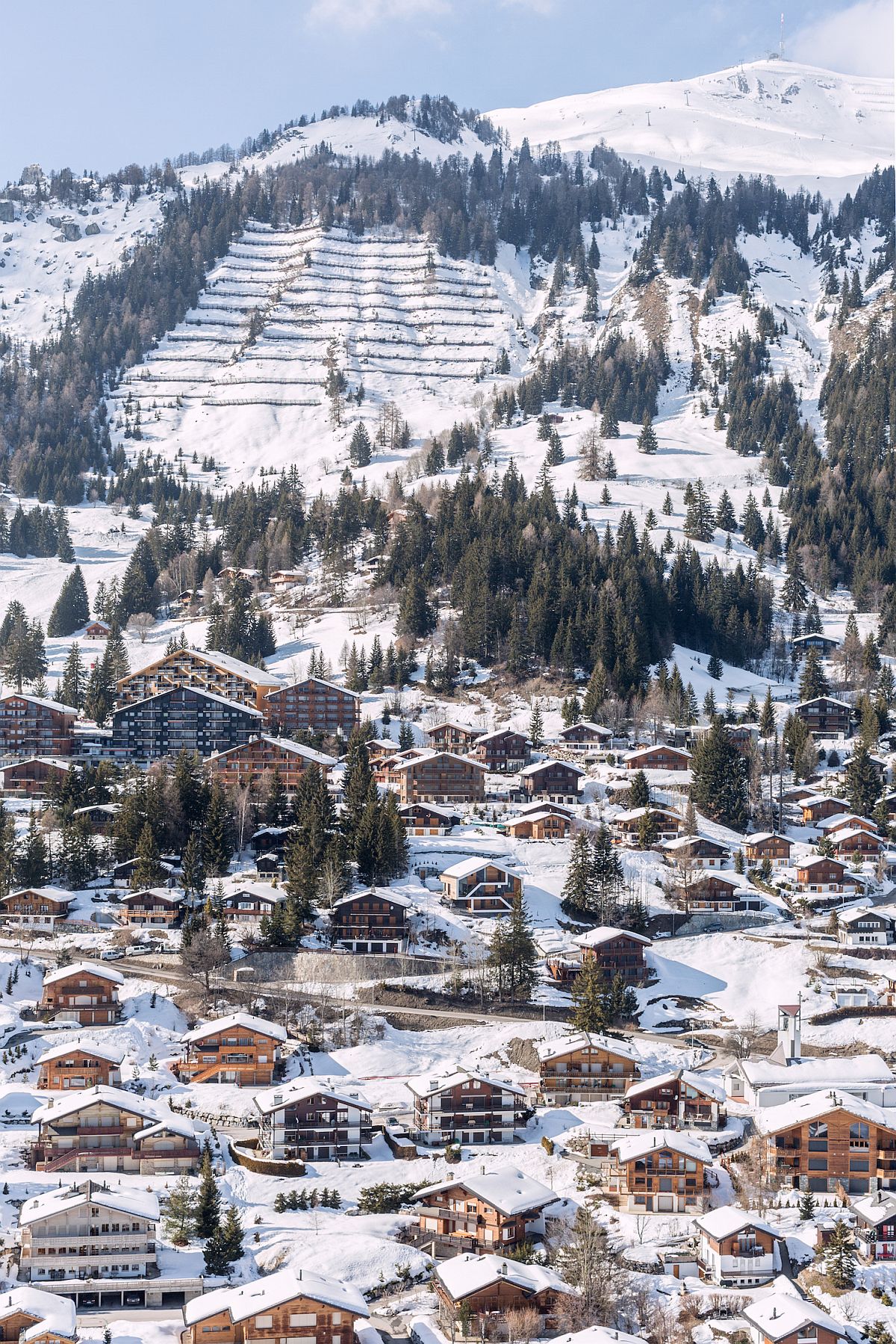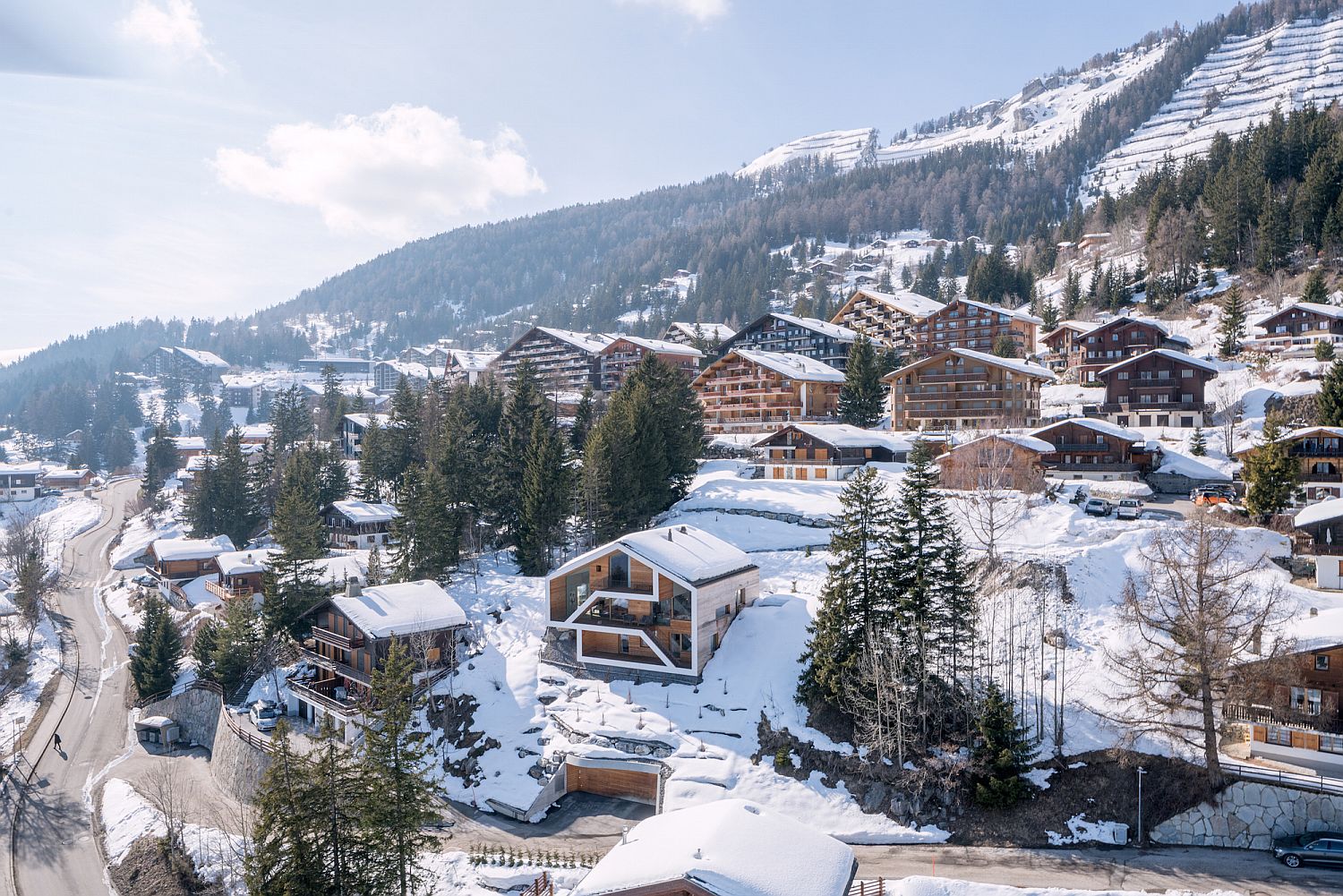 It is the lower level that contains the guest rooms, with the second floor housing the main living area, kitchen and dining area, and the top level holding the master suite along with other bedrooms and bathrooms. With mesmerizing views of the surrounding landscape, a minimal design style that puts practicality ahead of flowery aesthetics and a hint of Scandinavian simplicity, this beautiful, inventive and yet classic chalet stands out from those that surround it in Anzère. [Photography: Ossip van Duivenbode]
RELATED: Chalet Gstaad: Luxurious Holiday Retreat Nestled in the Heart of the Swiss Alps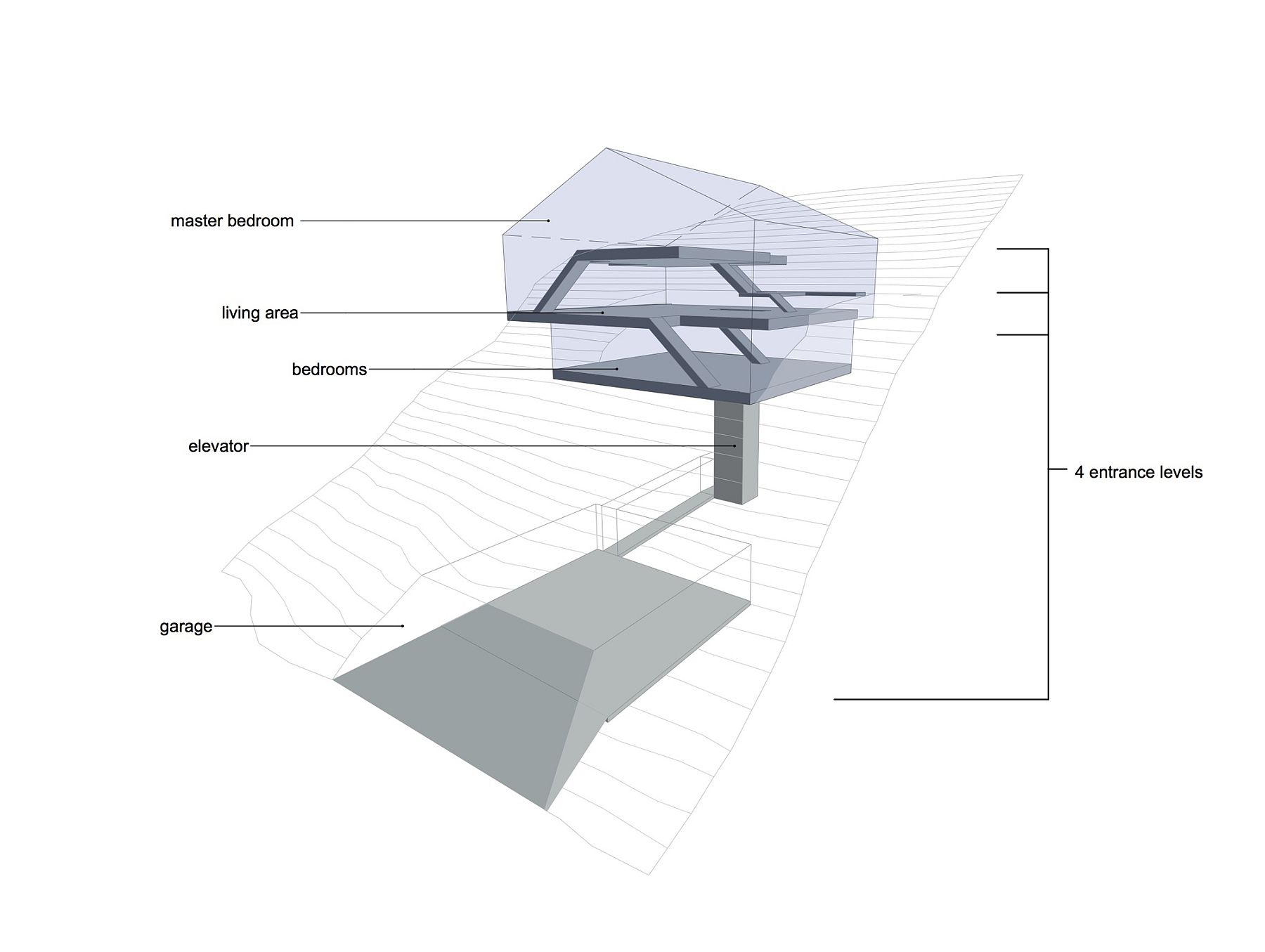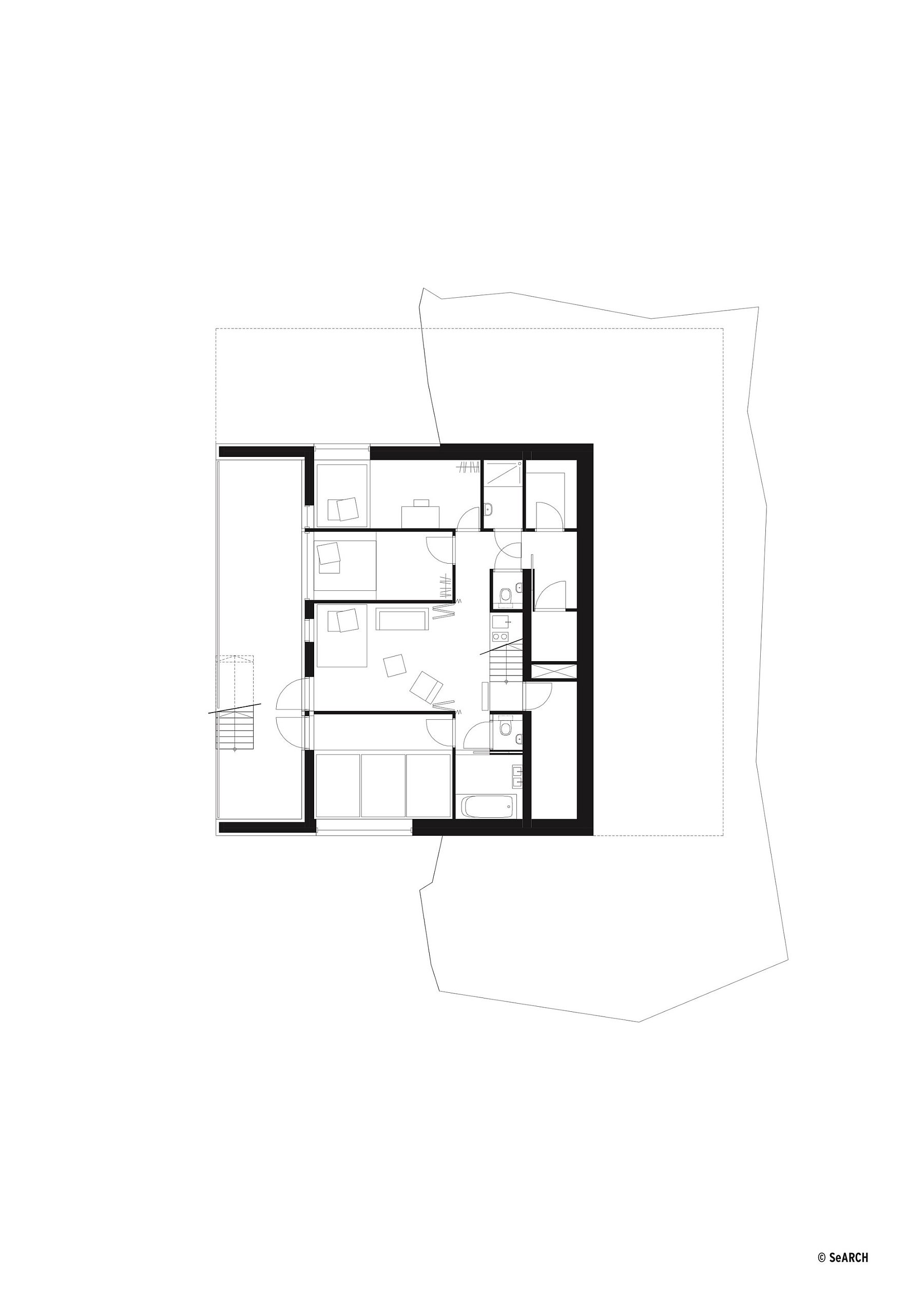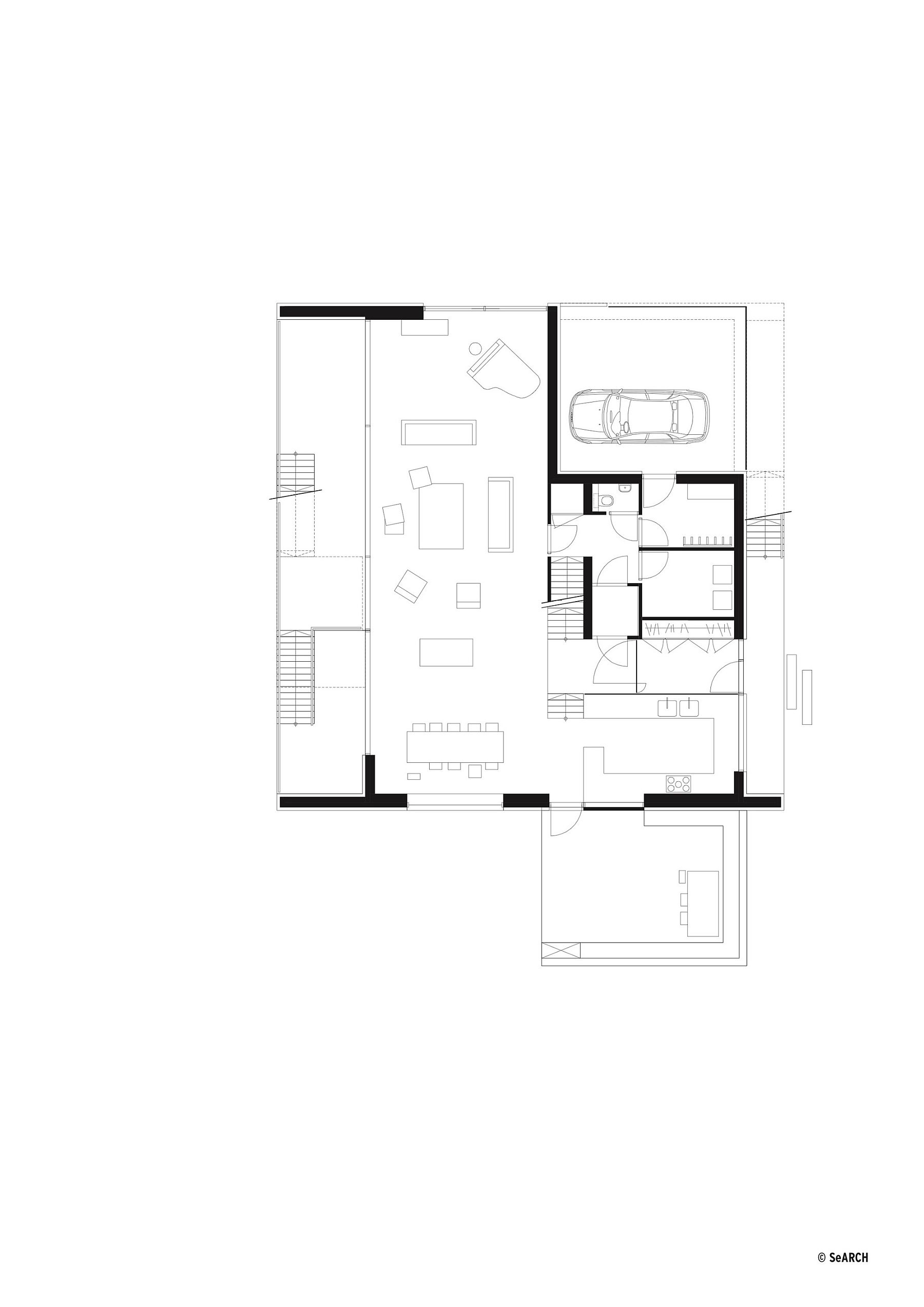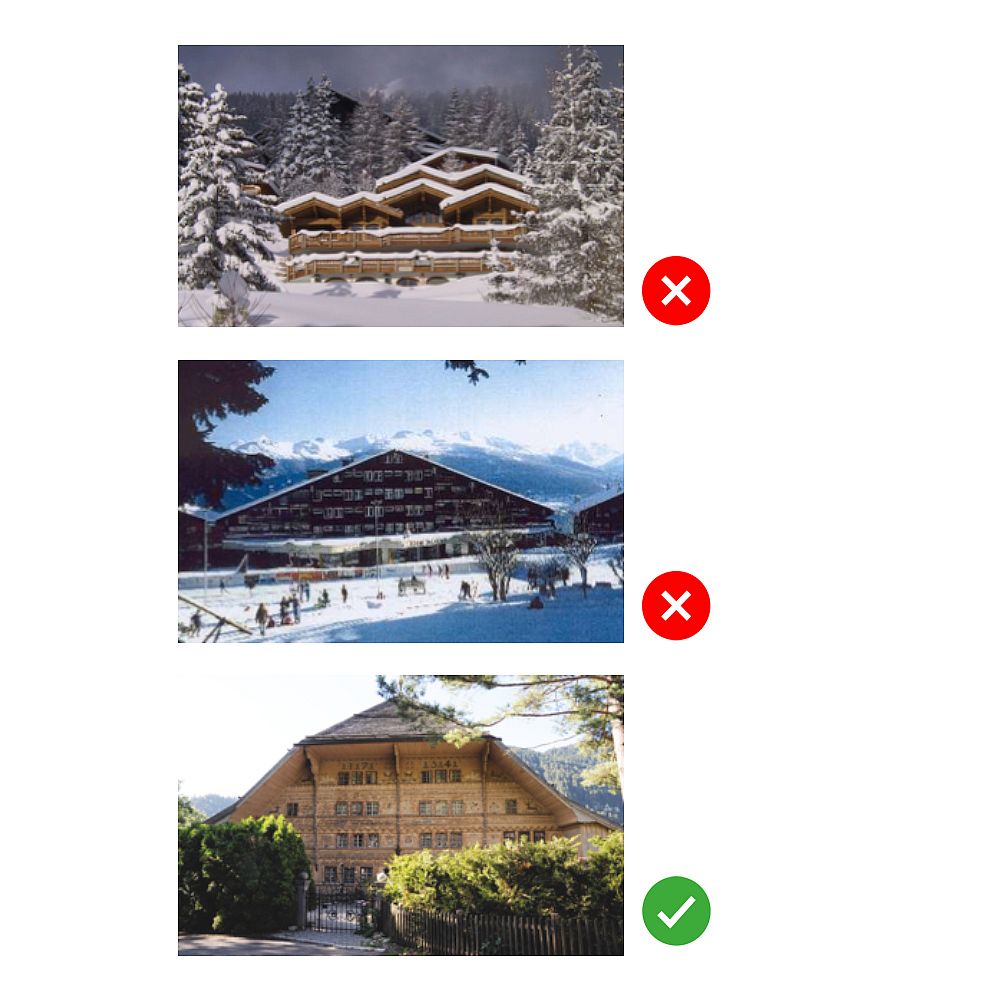 Liked the story? Share it with friends.