Drawing inspiration from a dollhouse to create a beautiful, modern extension for a traditional home does sound intriguing and a touch far-fetched. But this is precisely what the imaginative folks from BKK Architects pulled off with the gorgeous Doll's House in Northcote, Victoria, Australia. The new rear addition to an existing home was modelled on the design flexibility and simplicity of the classic dollhouse where partitions between rooms are often arbitrary and one room can be turned into another by simply swapping the décor!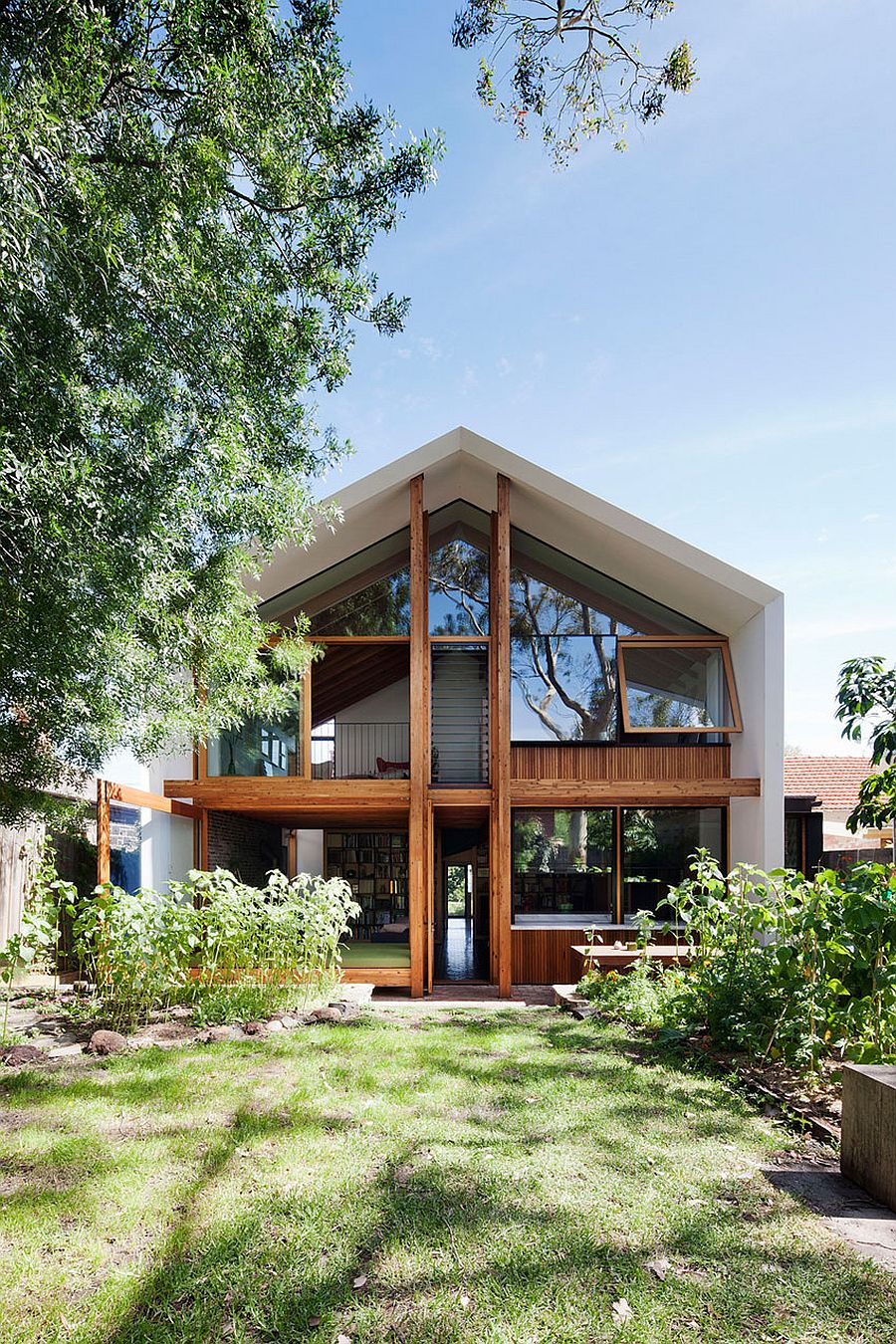 This sparkling contemporary addition opens up towards the rear yard, thanks to the use of large glass windows, and its simple wooden structure seems both modern and elegant. On the inside, the conventional presence of walls and doors is done away with and it is large shelves, wooden partitions and décor that delineate and define spaces. The lower level contains the an open plan living area along with the kitchen and dining space, guest bedroom, a pantry and laundry room, while the top floor of the extension holds the master suite. With the addition of the two-story structure, much of the original home serves as a smart buffer zone and now houses a home studio and playroom.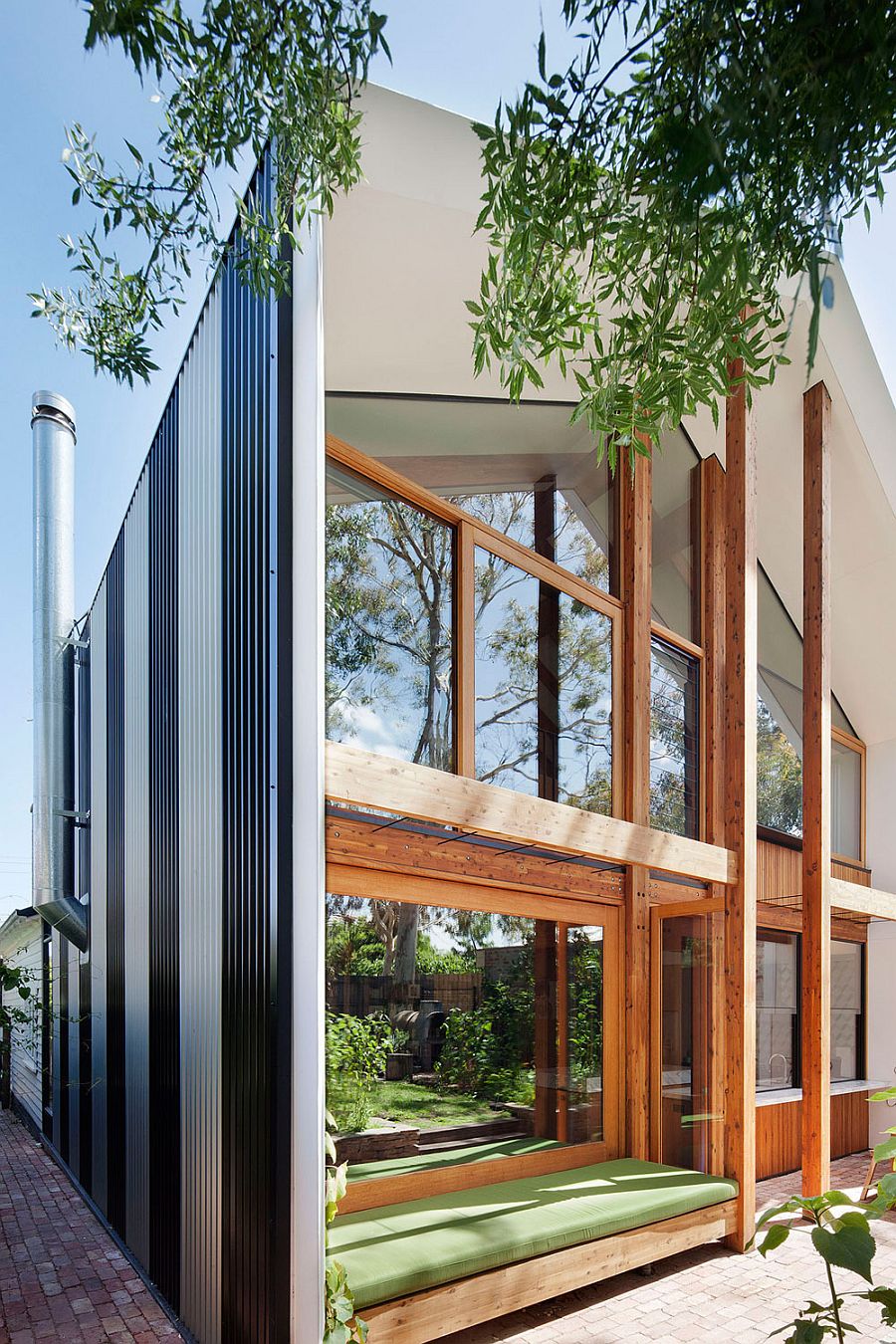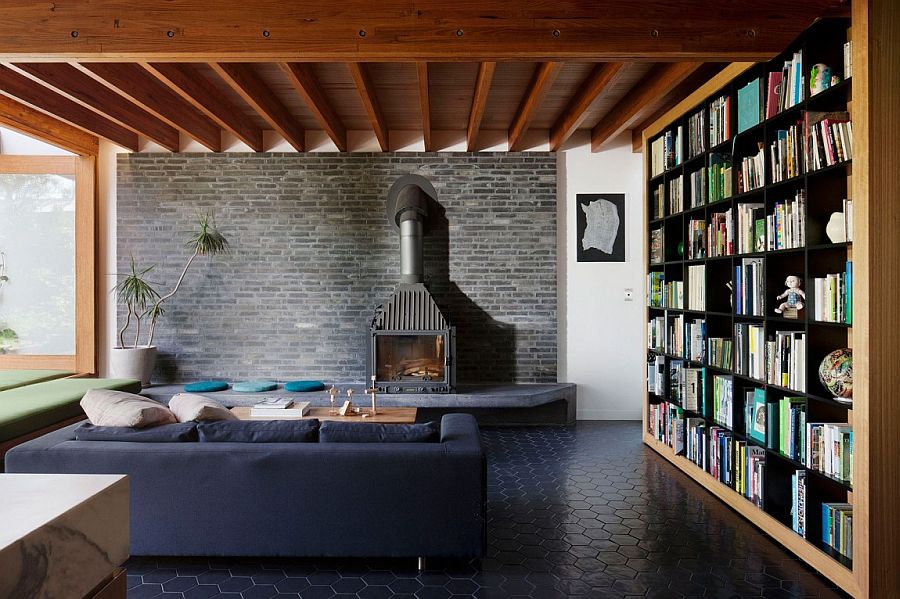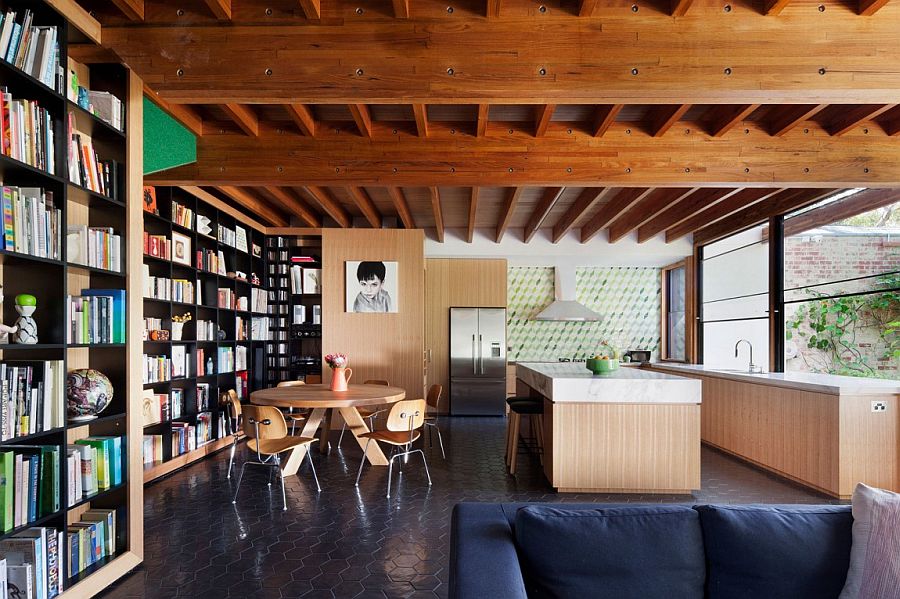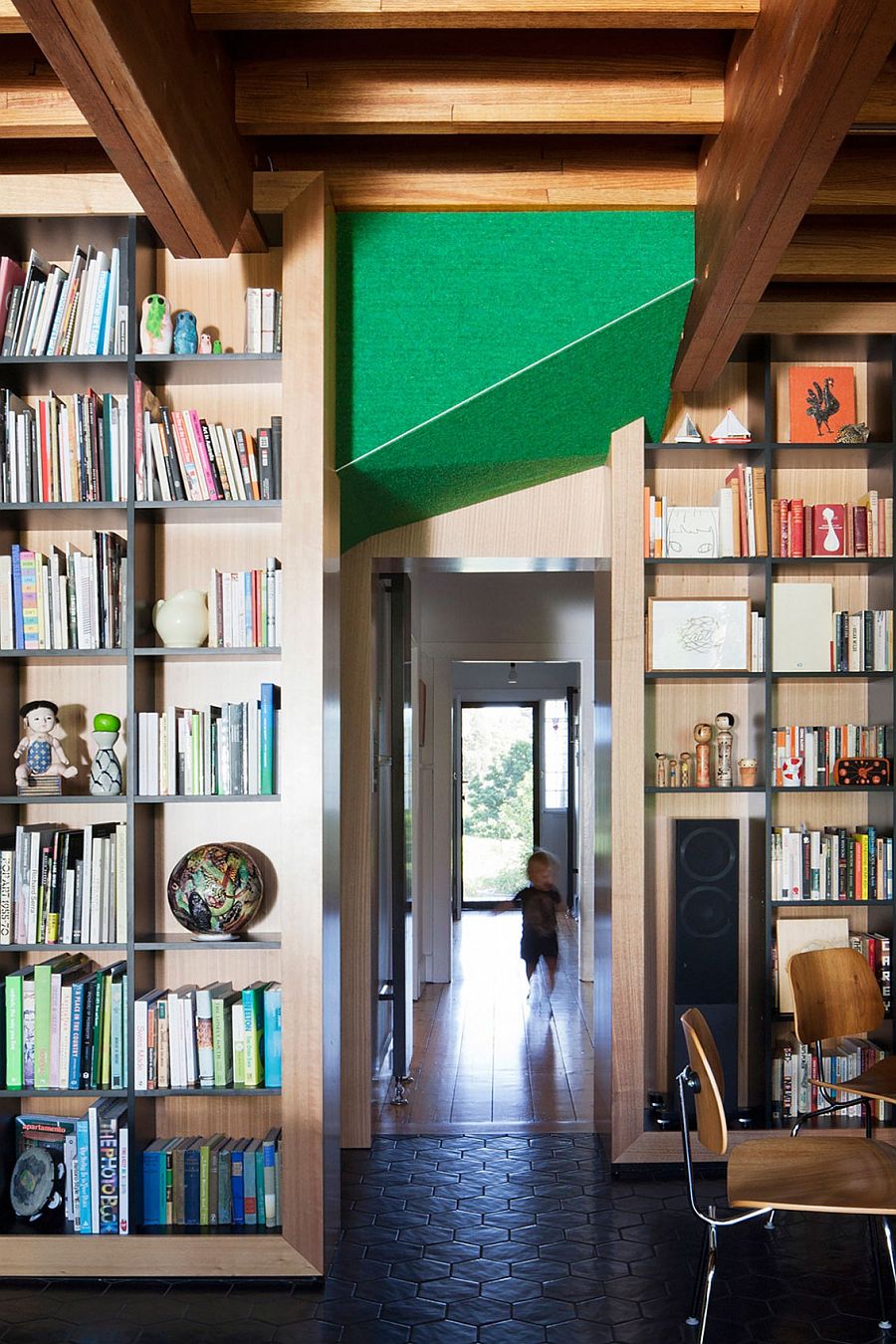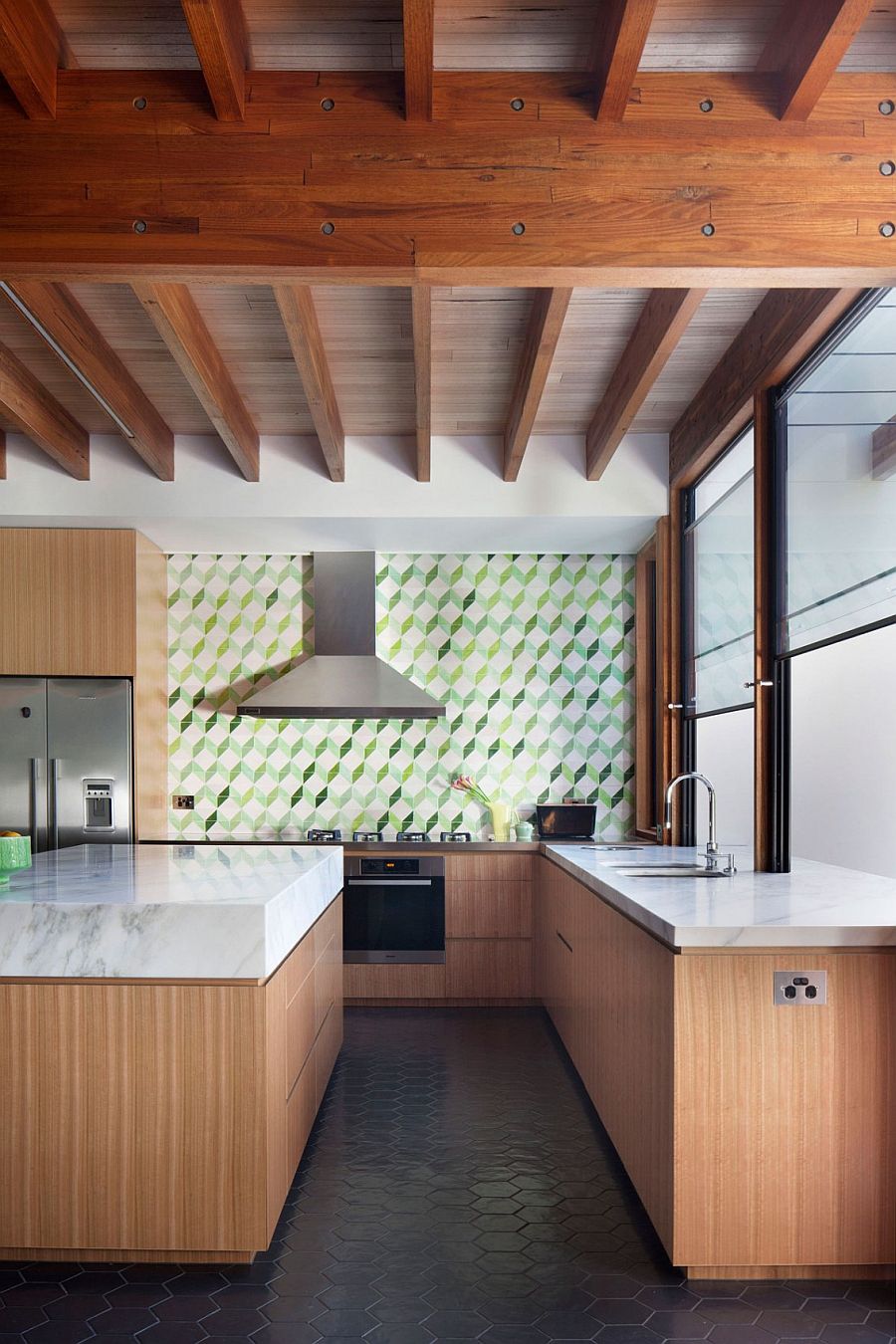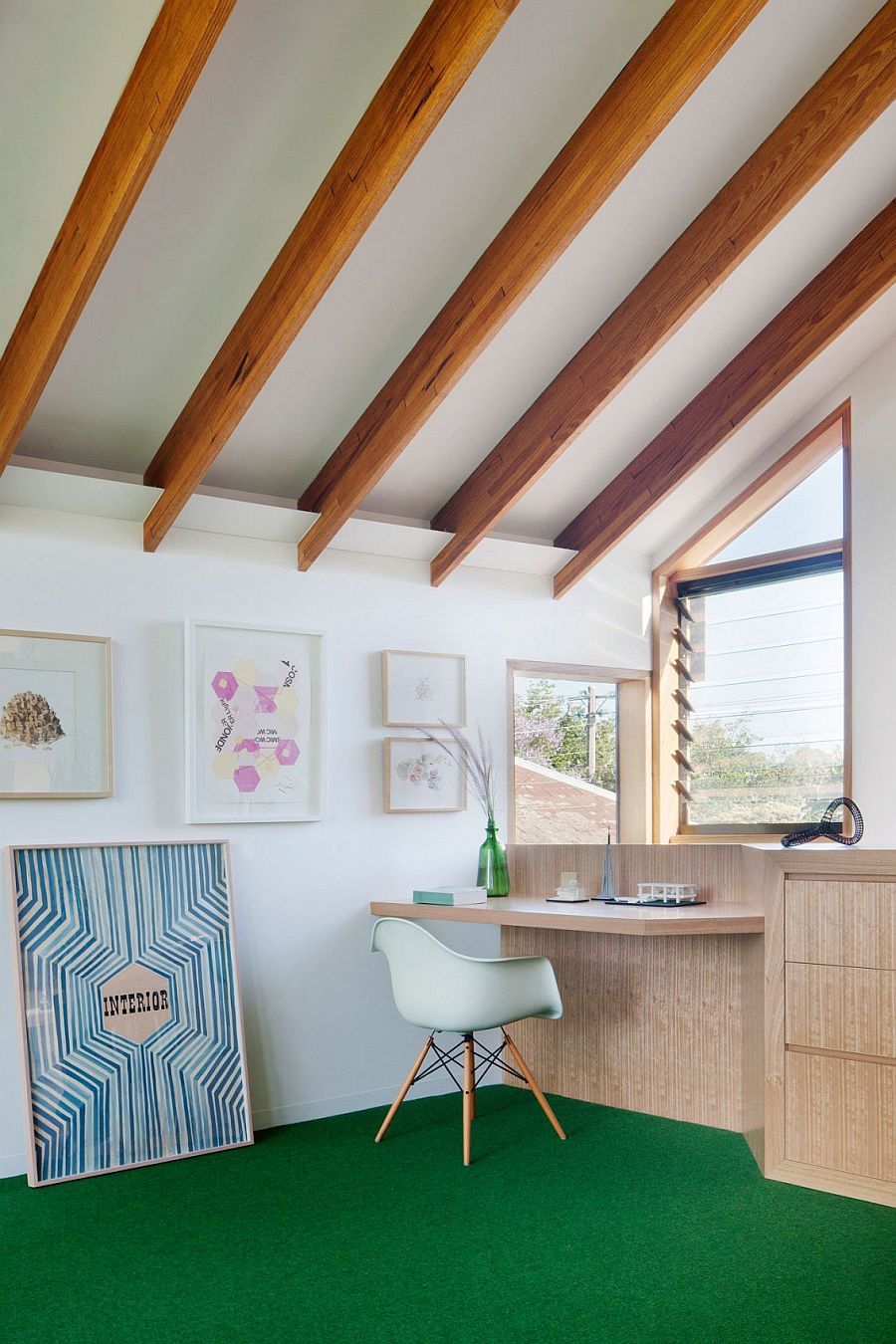 Features such as the dark brick wall and hexagonal floor tiles in the living room, the geometric-tiled backsplash in the kitchen and refreshing blue tiles in the bathroom give every single space inside this rejuvenated Aussie home a personality of its own. With a design that incorporates passive heating and cooling techniques, top-notch insulation, custom LED lighting and a gray water management system, the house also aims to keep its carbon footprint as low as possible. [Photography: Shannon McGrath and Hilary Walker]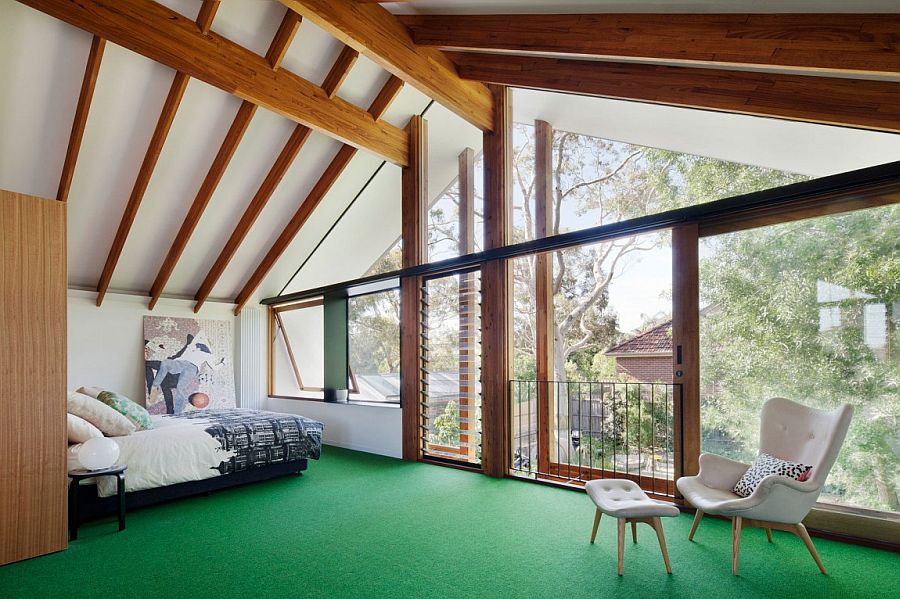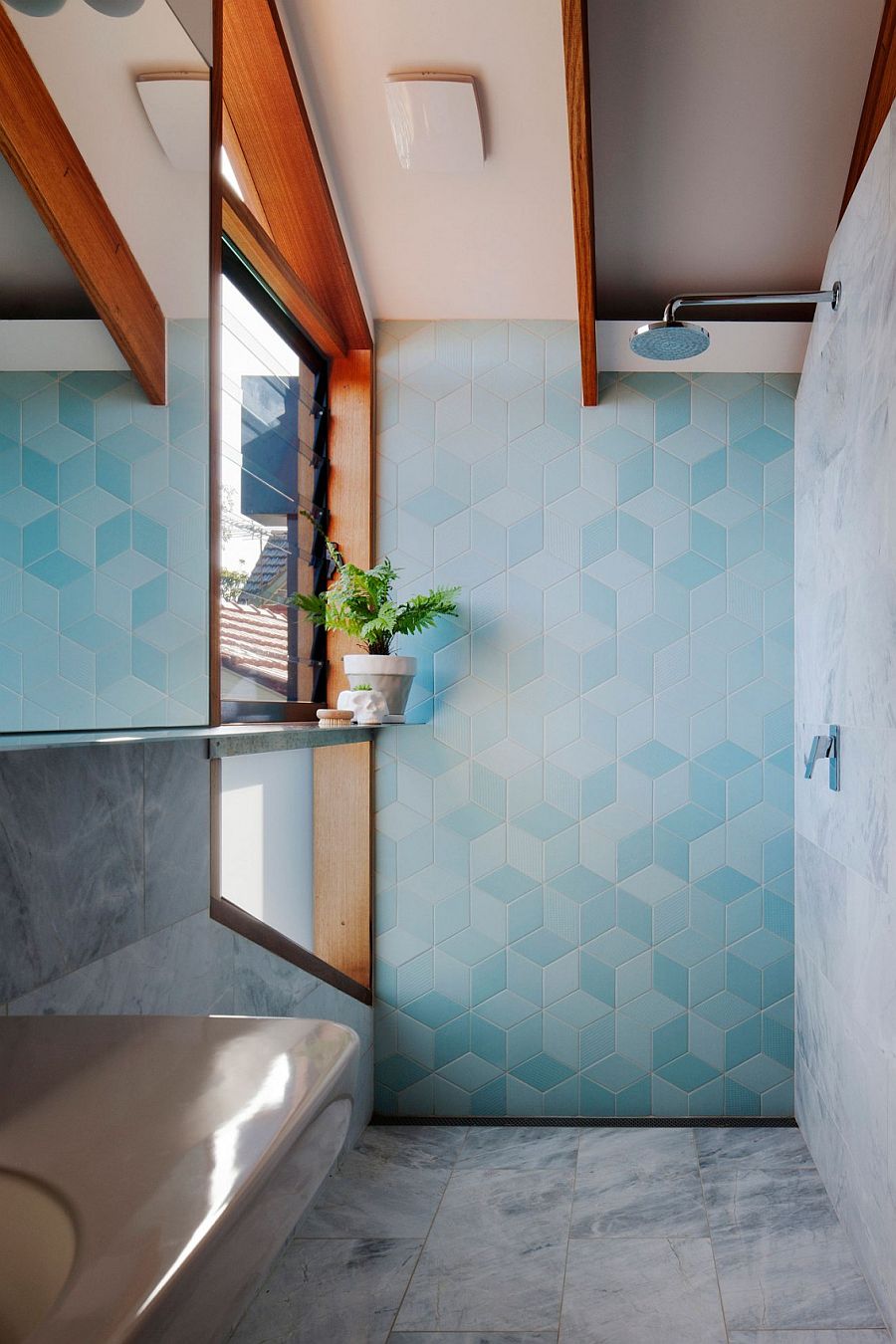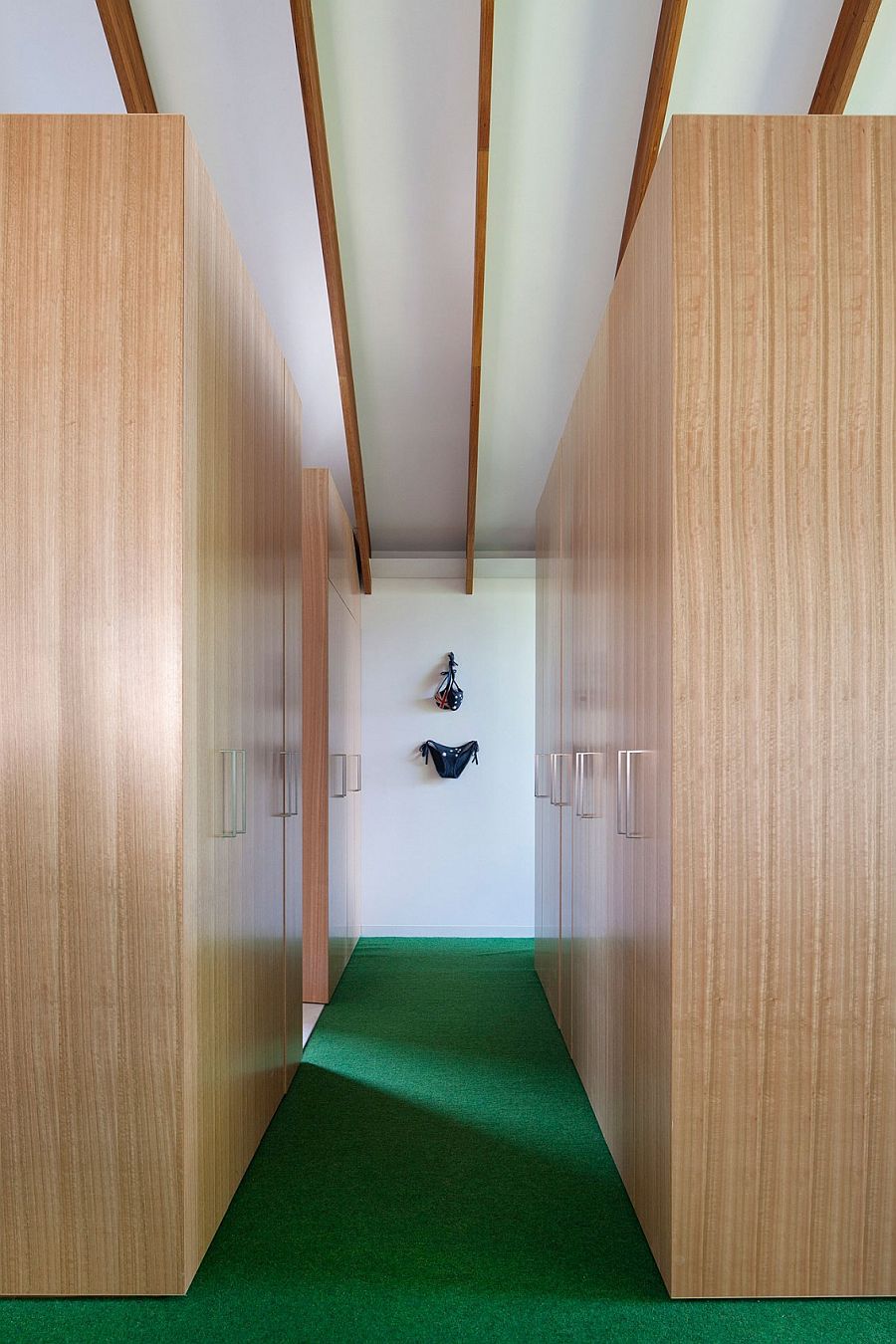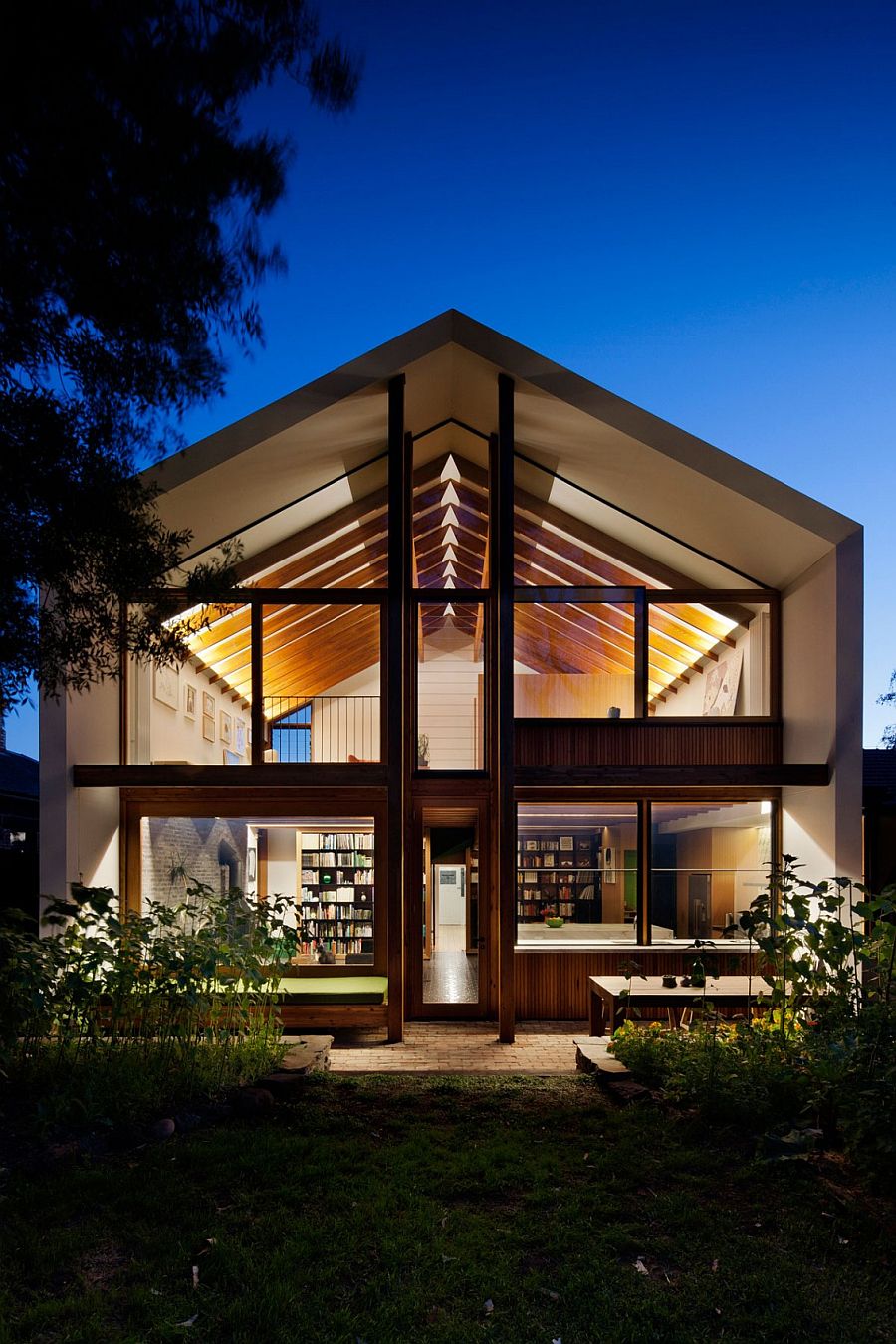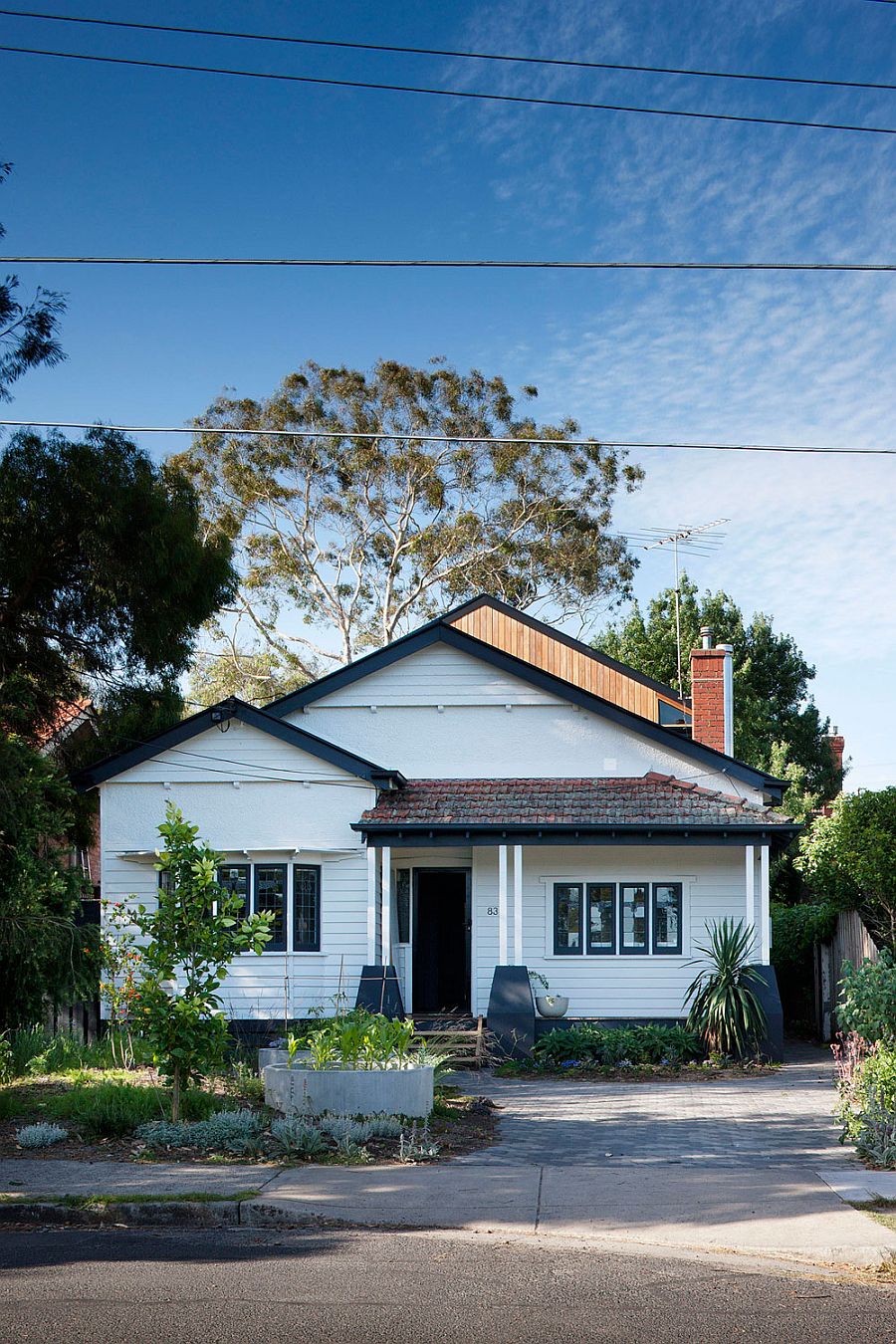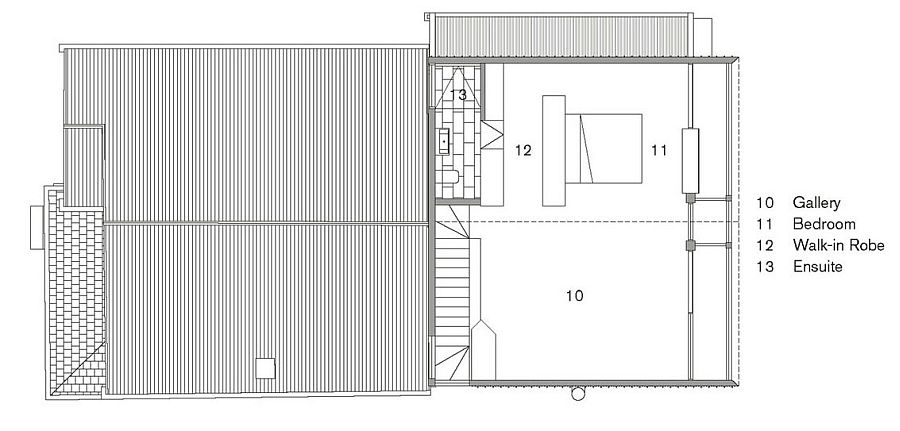 Liked the story? Share it with friends.