The idea of a beautiful house next to a tranquil lake and cloak of green all around is one that is both timeless and romantic. Bringing this into the contemporary world and giving it a transparent modern upgrade is the stunning Glass House on the Lake designed by Mecanoo. Nestled on the edge of gorgeous and serene lake in Lechlade, United Kingdom, this exquisite residence was created to effortlessly float on the lake from a visual perspective. Sitting on a wooden platform, the glass panels that create its edifice bring the outdoors inside with complete ease even as tall trees and gorgeous gardens hide it from public view.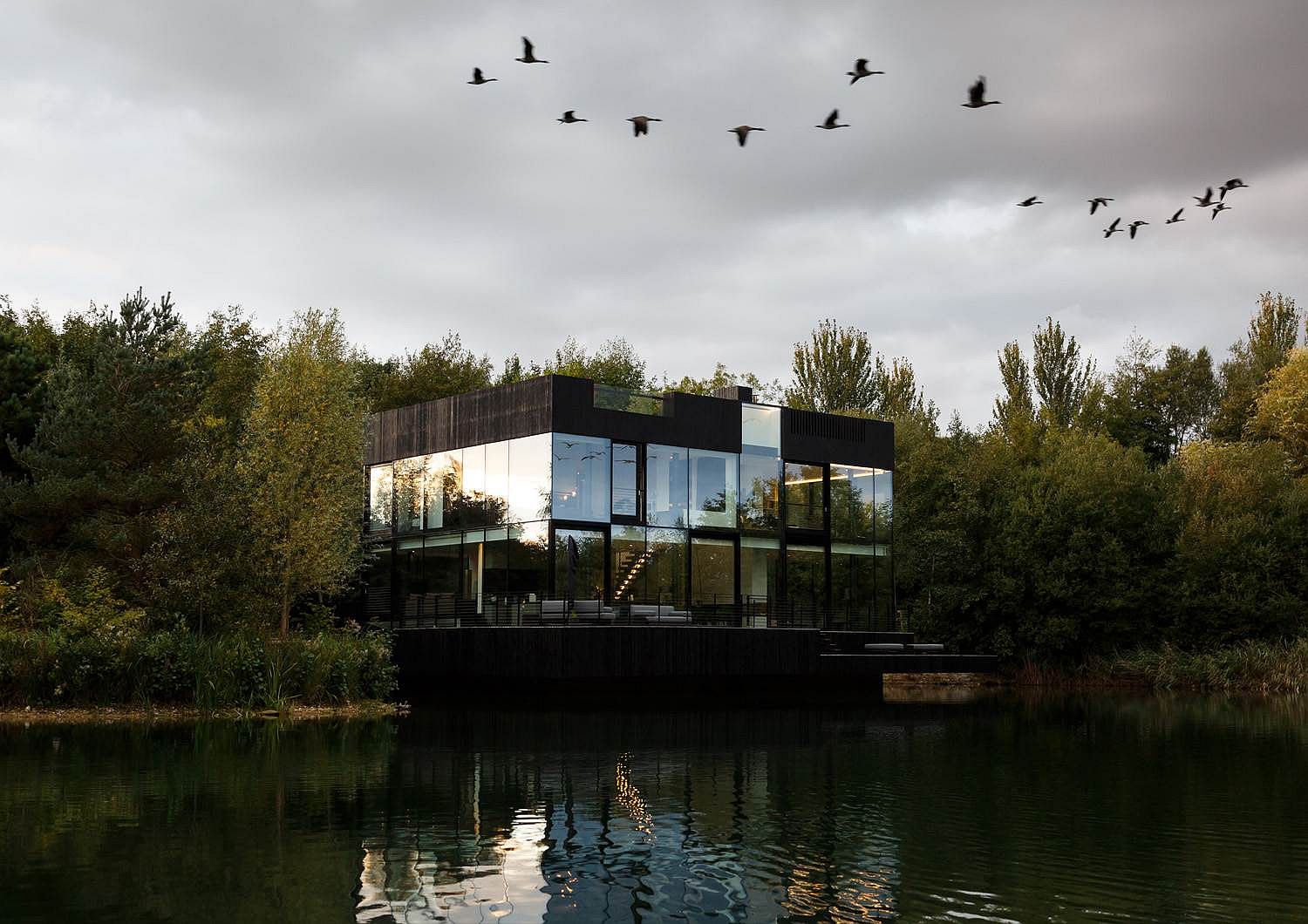 It is undoubtedly the lot that makes the design of the Glass House possible and gives it such an impressive persona. The natural greenery around the lake allows for extensive use of glass without any hindrance while the lake provides the perfect picturesque backdrop. On the inside, modern minimalism takes over with white and metal palette taking over in every room. A dark staircase and light-filled atrium complete the house with the smart kitchen in the corner and other contemporary spaces being constantly connected with the lake outside. [Photography: mariashot.photo]
RELATED: Mountain Retreat Near Lake Tahoe Radiates Cozy Brilliance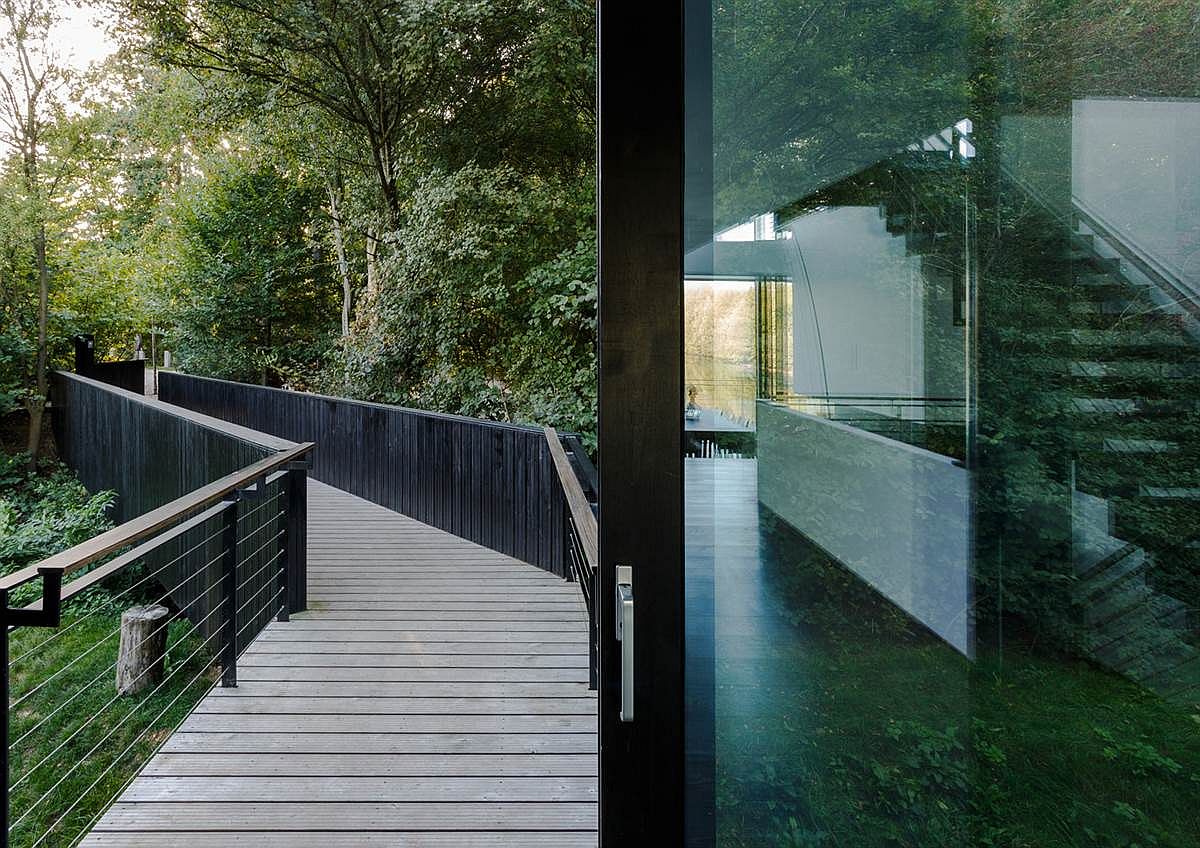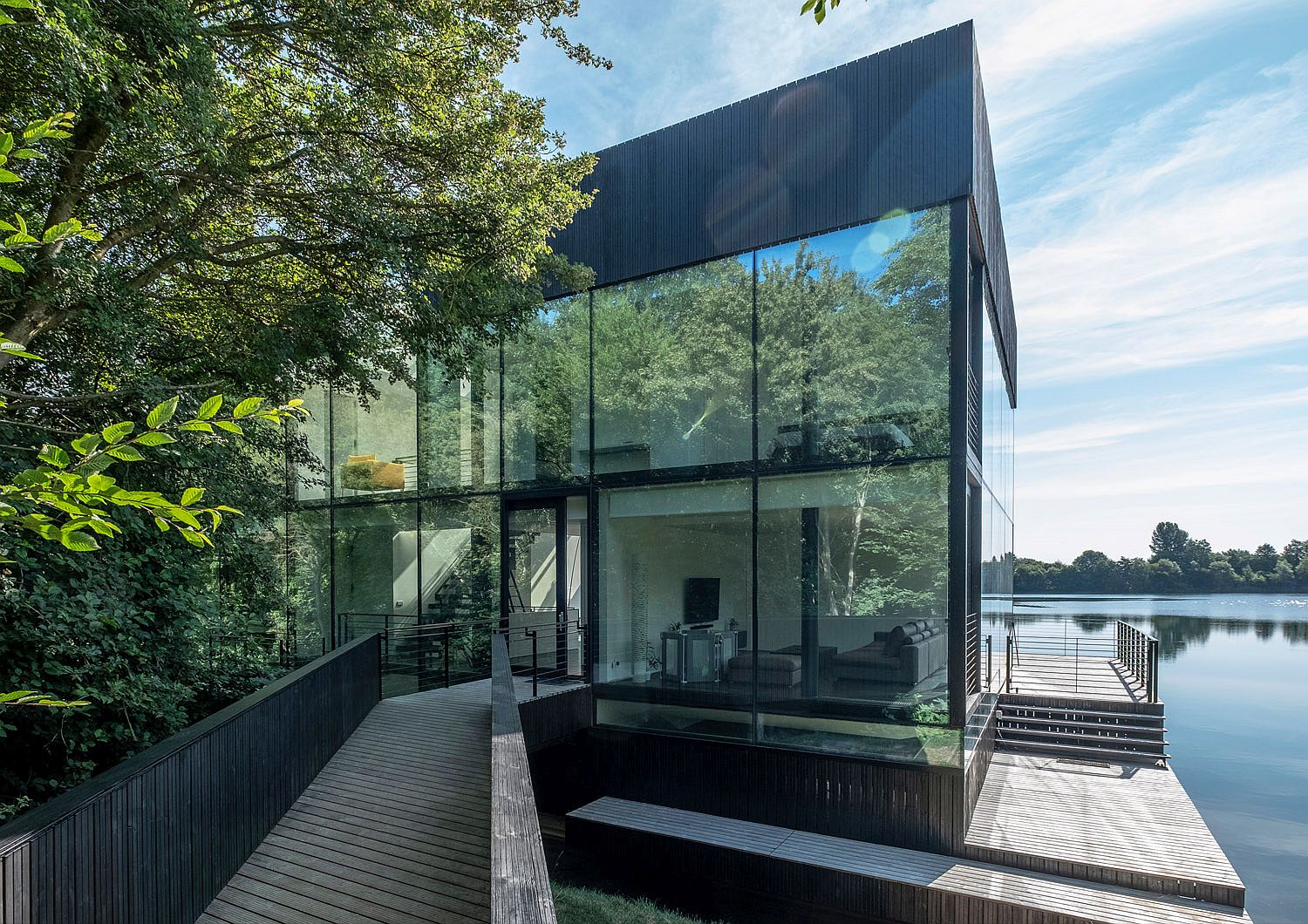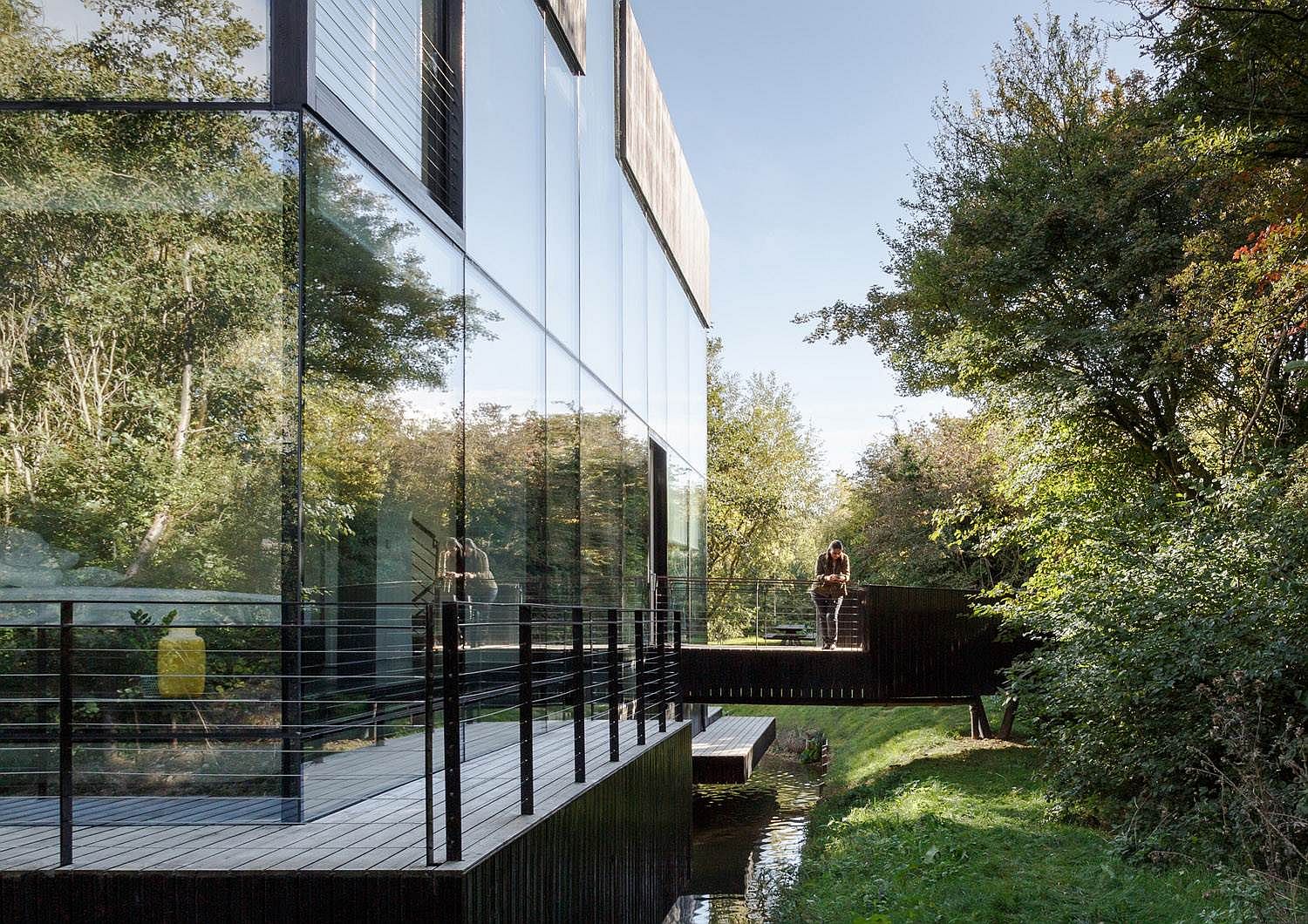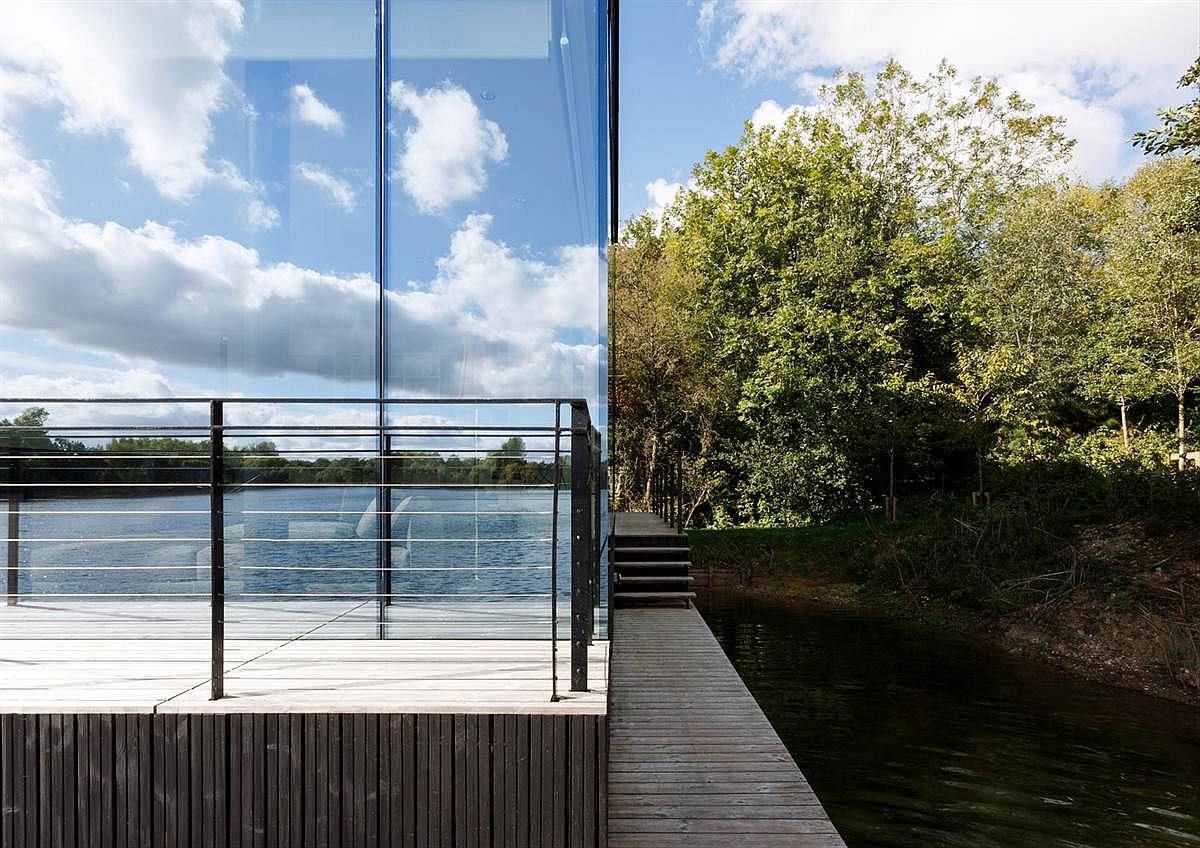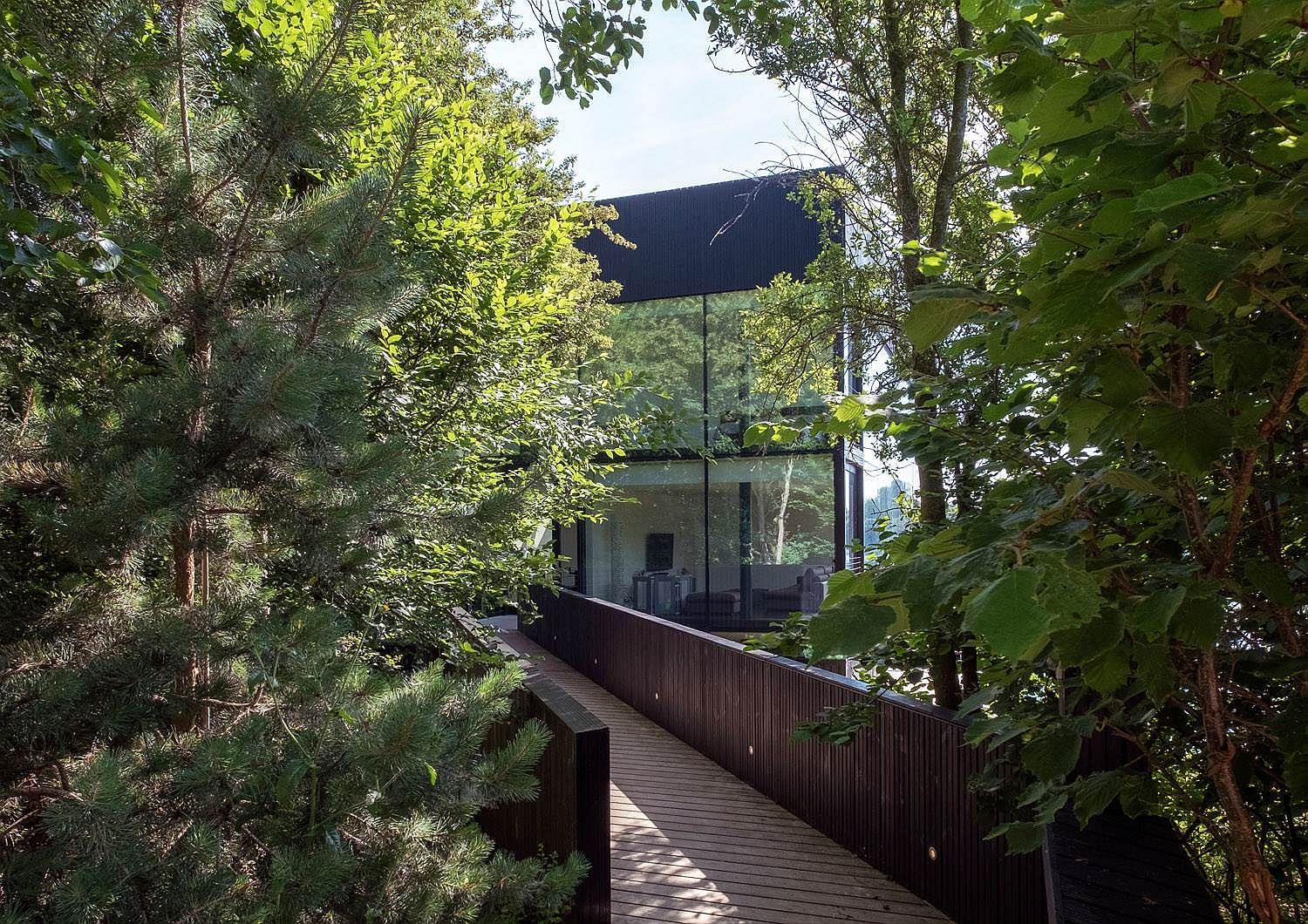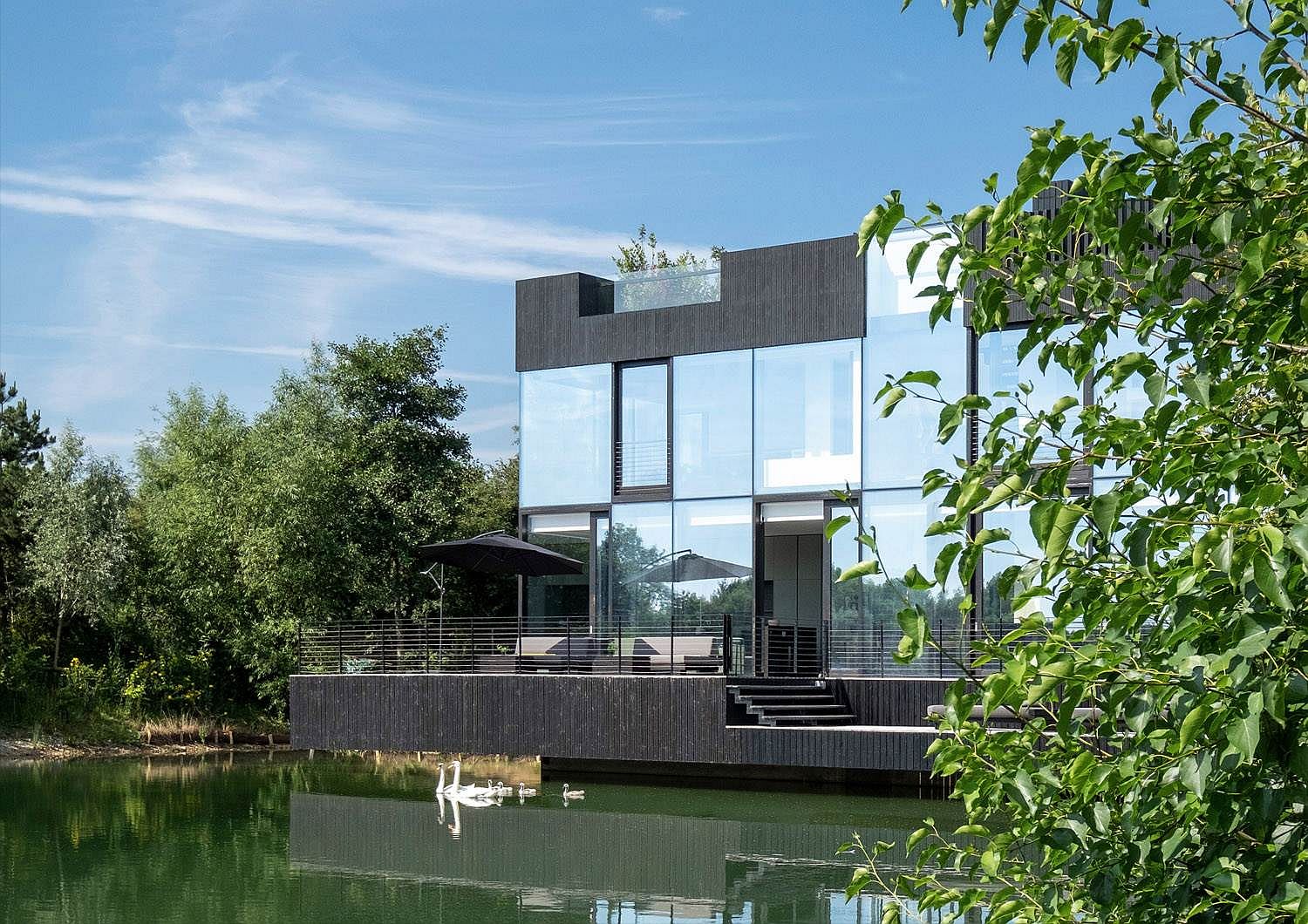 Water plants along the water line alternate with stepping stones that lead to other parts of the garden. On the water side, the villa has an optimal view over the lake. Terraces on two different levels connect the villa to both the land and the water, anchoring the house in nature and giving it a welcoming presence.
RELATED: Feldbalz House: Contemporary Glass Home with Brilliant Views of Lake Zurich