Piet Hein (1905-1996) was a Danish philosopher, poet and mathematician. A truly great mind, Piet Hein was unequivocal in his commitment to both the arts and science: indeed, he was like 'a modern variant of Leonardo da Vinci.' (Source: Piet Hein).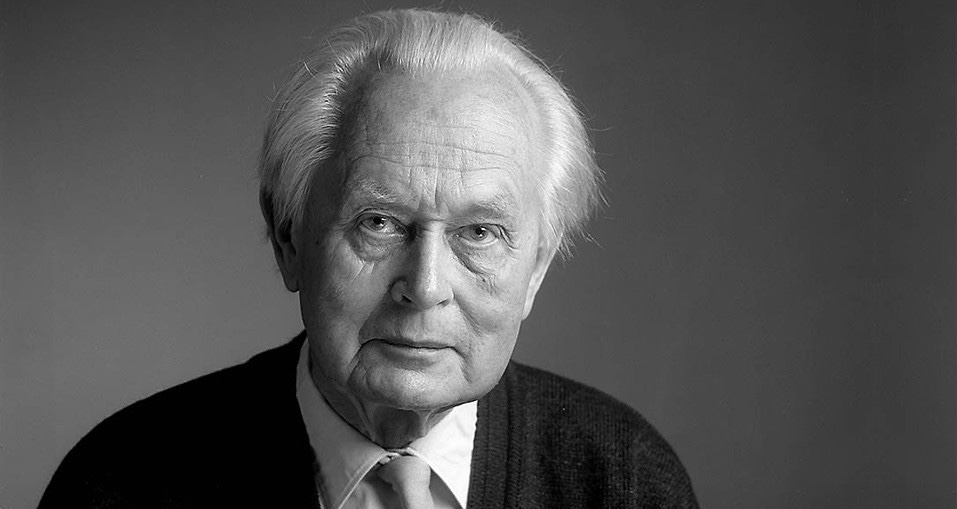 The superellipse
A 1965 article in the periodical Scientific American, outlined Piet Hein's approach to solving a city planning conundrum in Stockholm's centre. The problem concerned facilitating the smooth flow of traffic around the planned Sergels Torg, a new central public square in the Swedish capital. Rejecting both elliptical and rectangular solutions for the 'square' as unworkable, the architects consulted with Piet Hein: his solution was the superellipse, 'a happy blend of elliptical and rectangular beauty.' (Source: Scientific American, September 1965 via Piet Hein).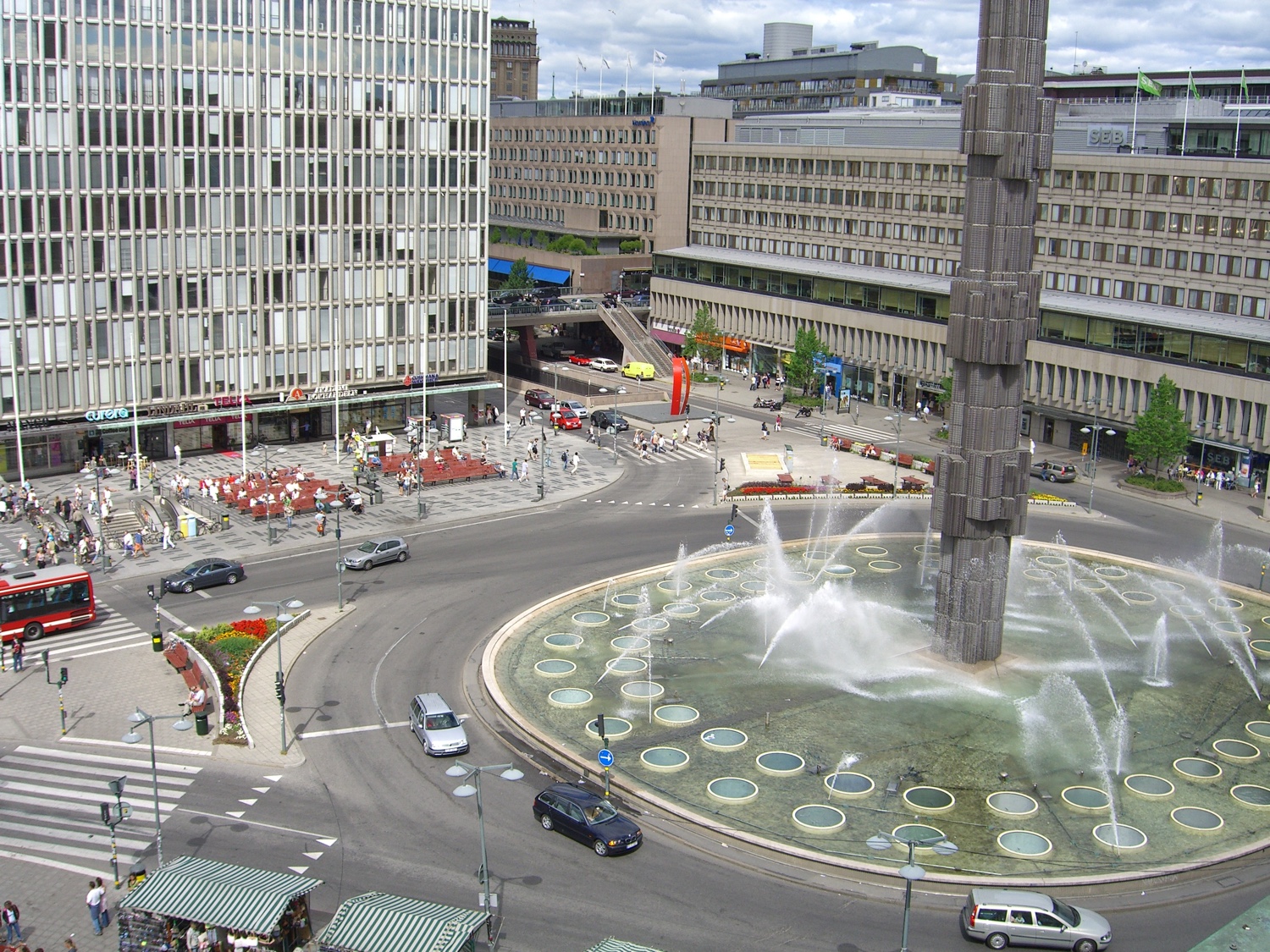 The superellipse would inspire answers to architectural dilemmas in other regions around the world, as well as finding a practical application in furniture design. Swedish furniture designer and architect Bruno Mathsson adopted Piet Hein's superellipse, designing a series of 'Superellips' tables in 1964.
Super-Elliptical™ table
In collaboration with Bruno Mathsson and Arne Jacobsen, Piet Hein used the concept of the superellipse to create the Super-Elliptical™ table, a design put into production by Fritz Hansen in 1969. With its rather ingenious design philosophy—having no definite ends, the table is democratic and harmonious—the Super-Elliptical™ table welcomes all on equal terms.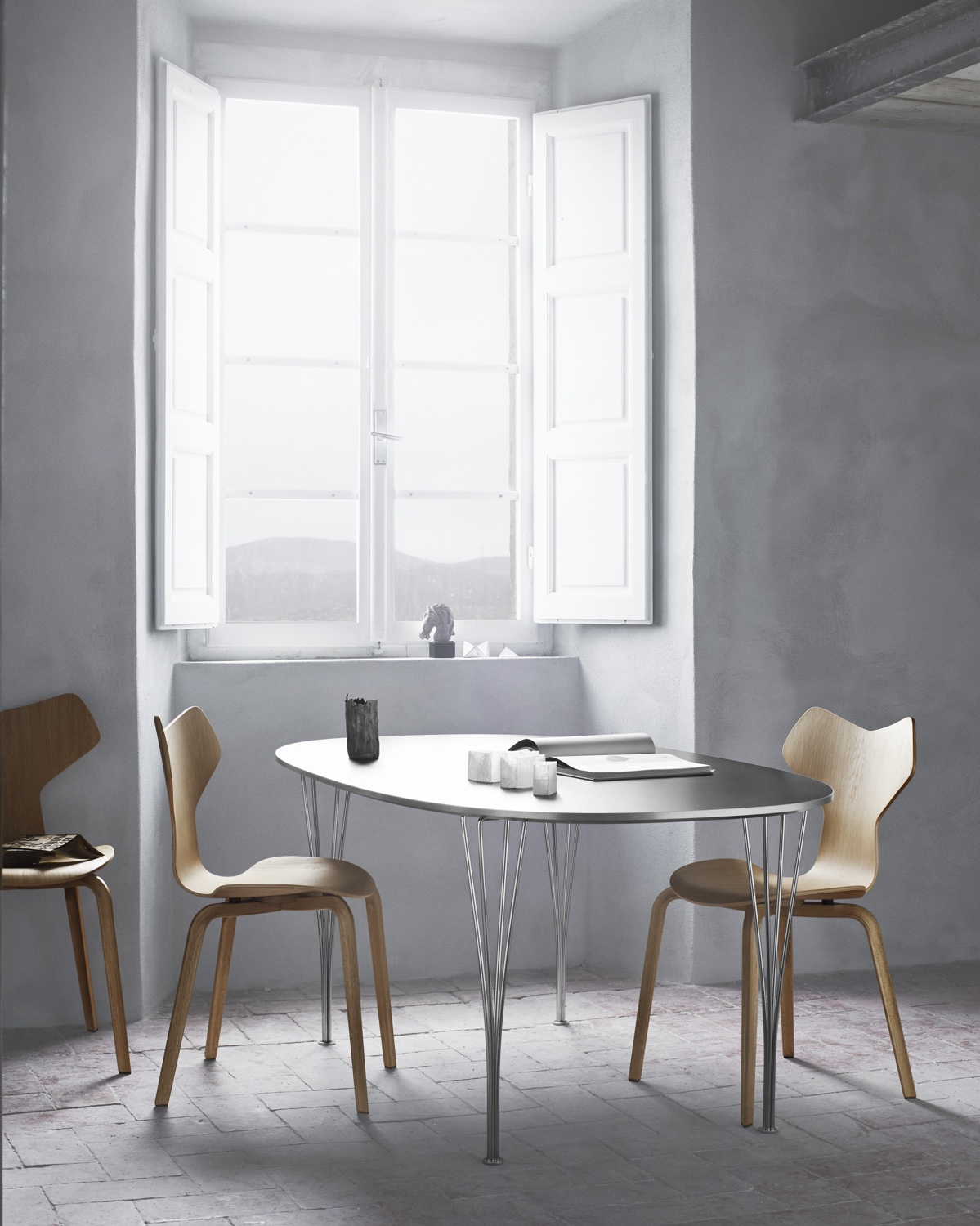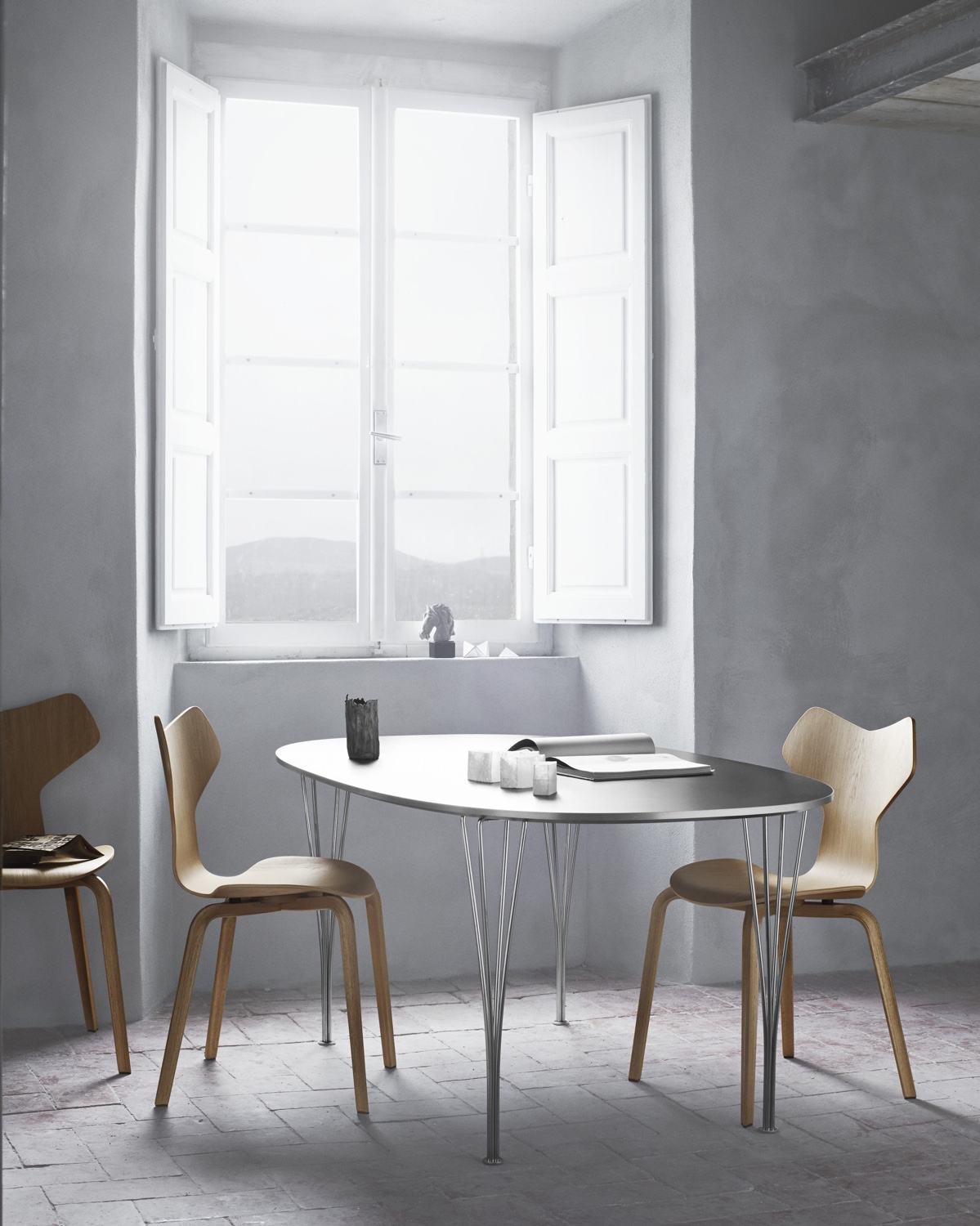 The Super-Elliptical™ table is available in a variety of sizes and finishes, with three bases: span legs (designed by Bruno Mathsson), and a pedestal or shaker base (designed by Arne Jacobsen).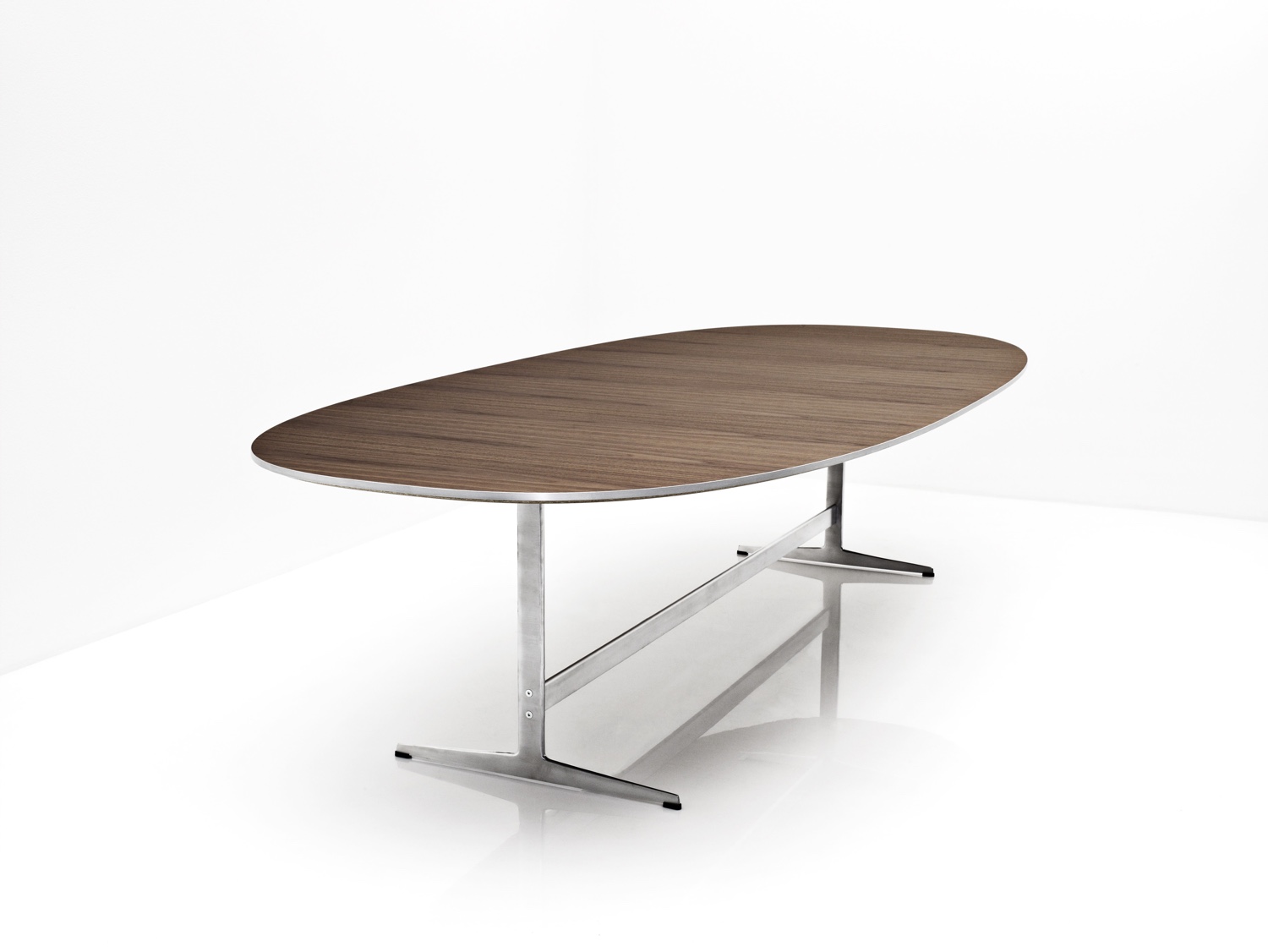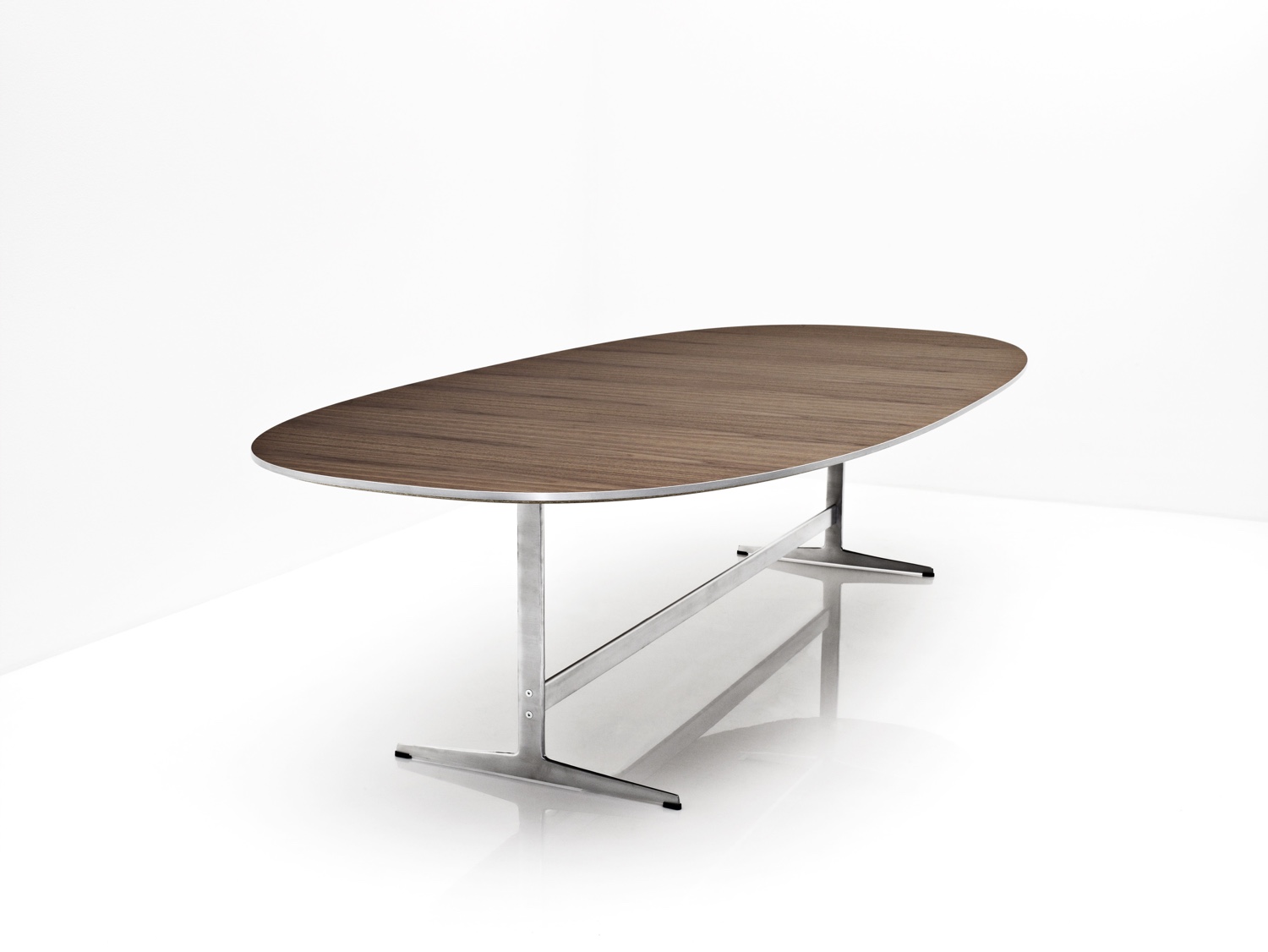 Today, Fritz Hansen has given the Super-Elliptical™ table a high-tech makeover, adding a nanotechnology-based laminate tabletop. In 2017, this handsome classic by Piet Hein, Bruno Mathsson and Arne Jacobsen, remains entirely covetable, relevant and democratic.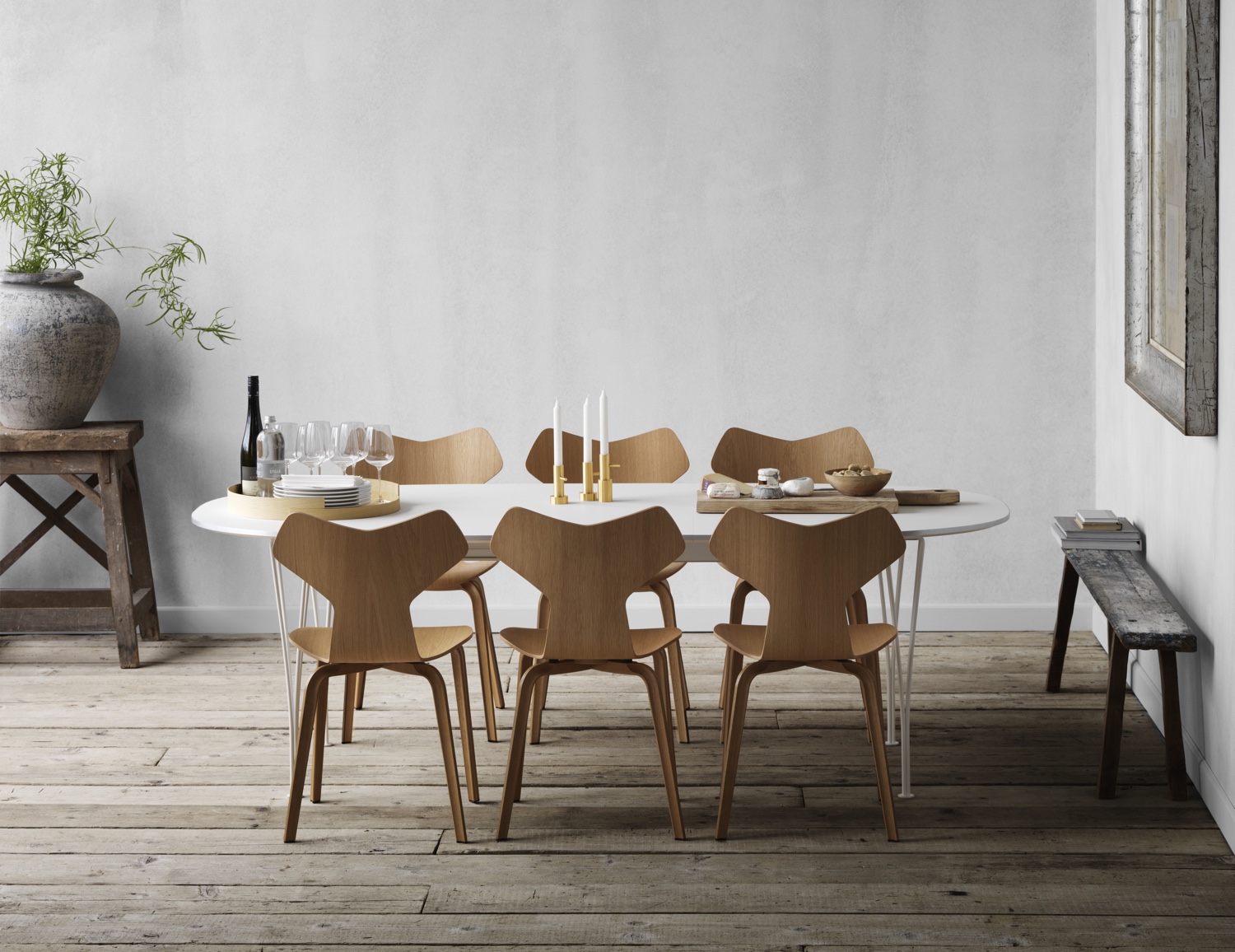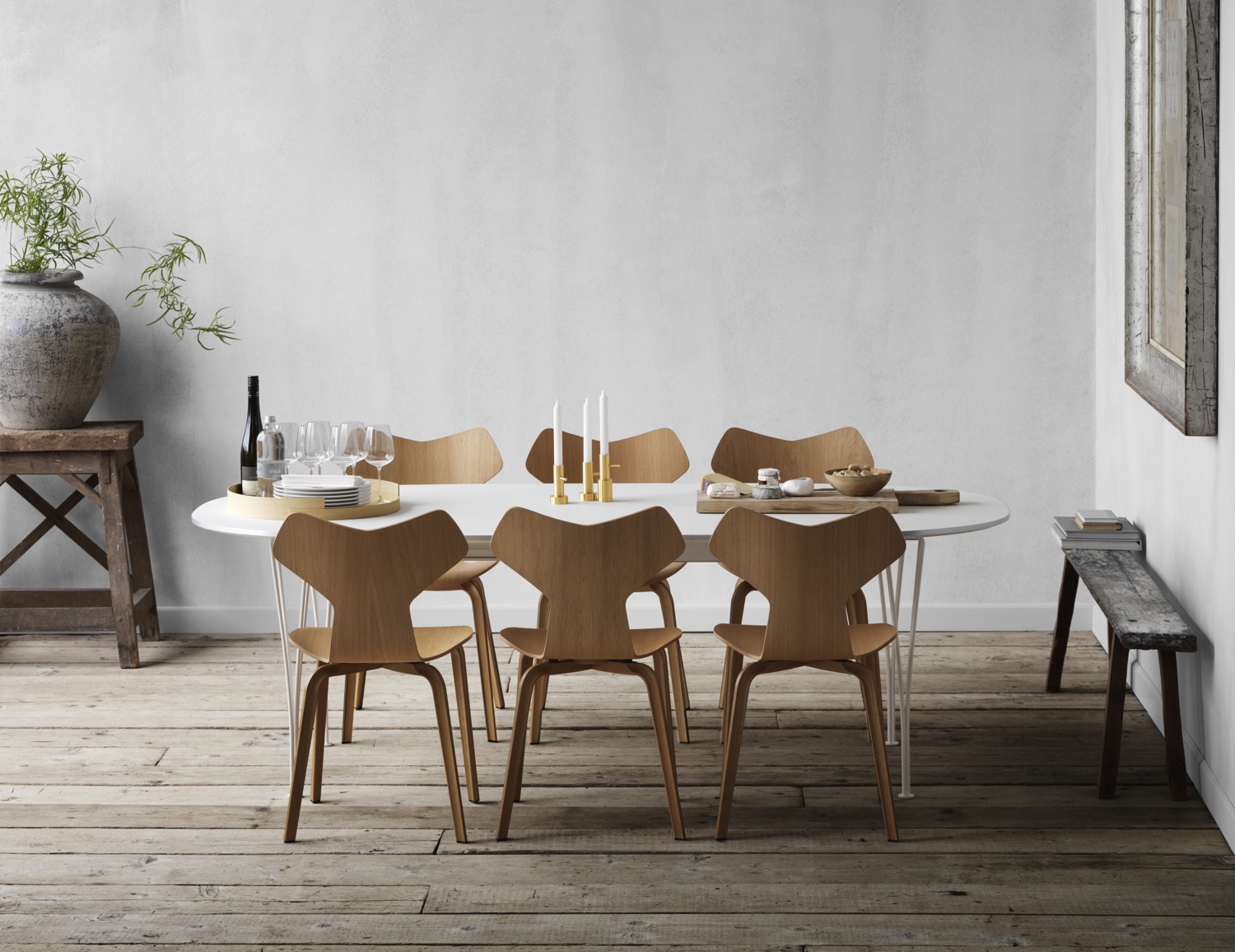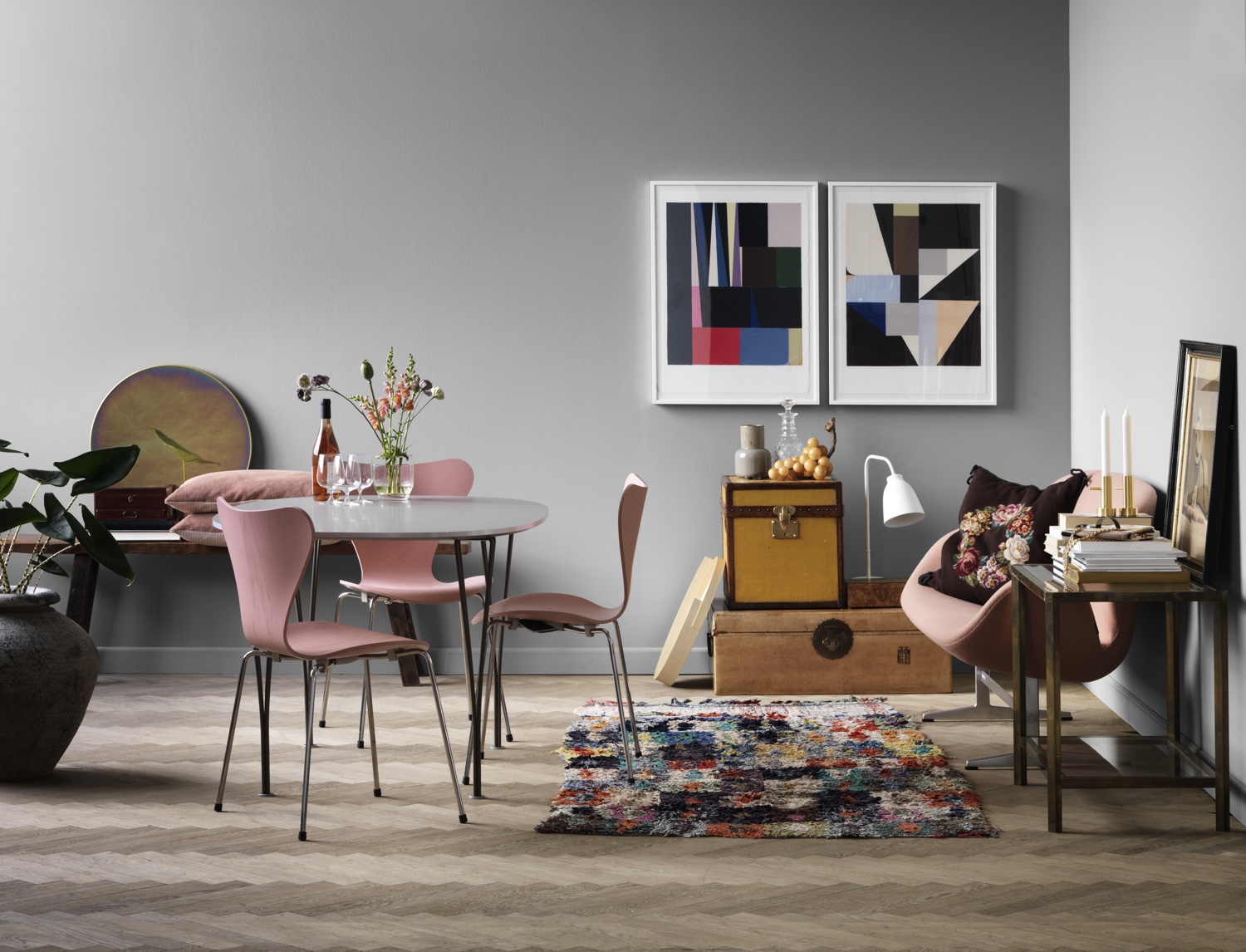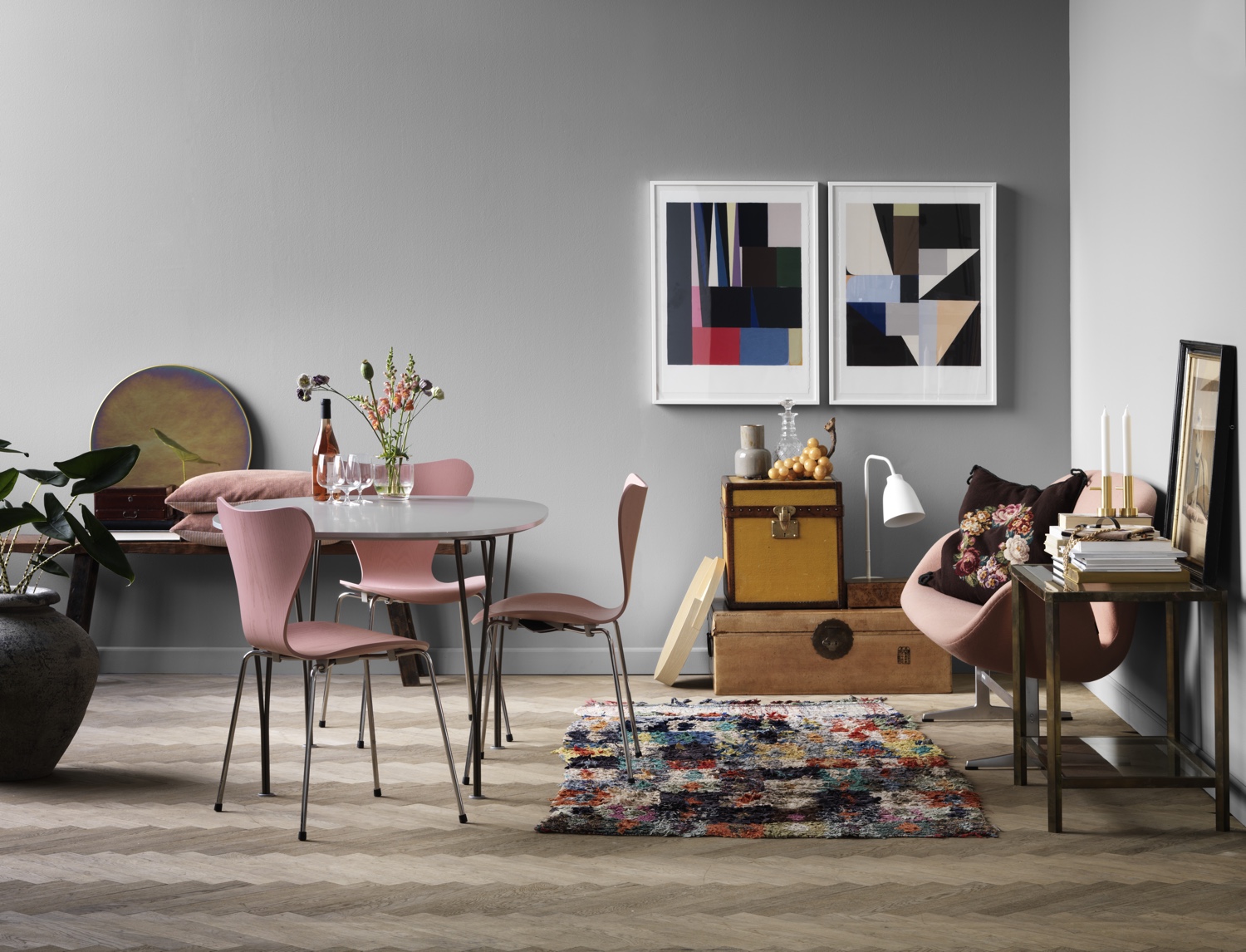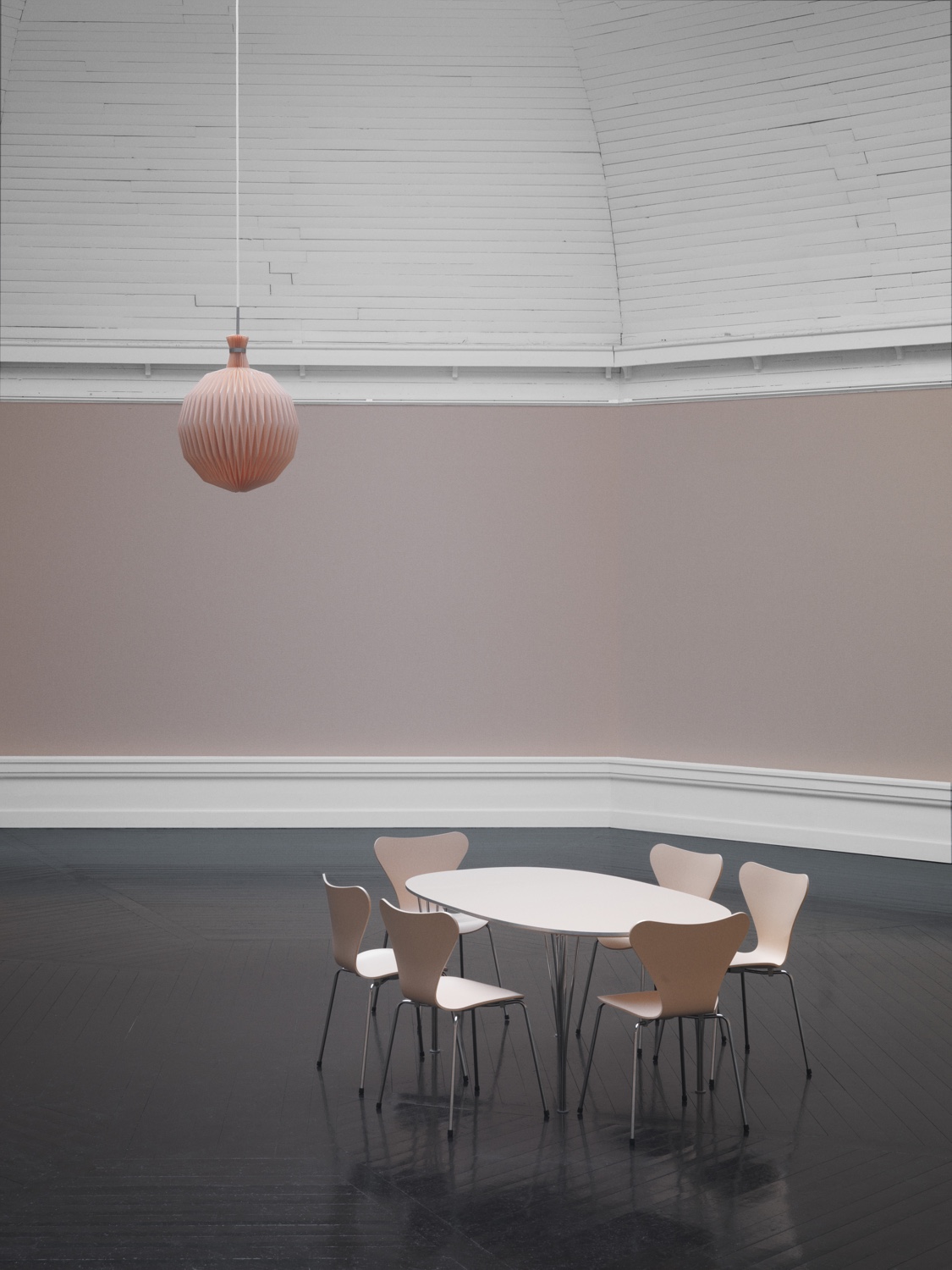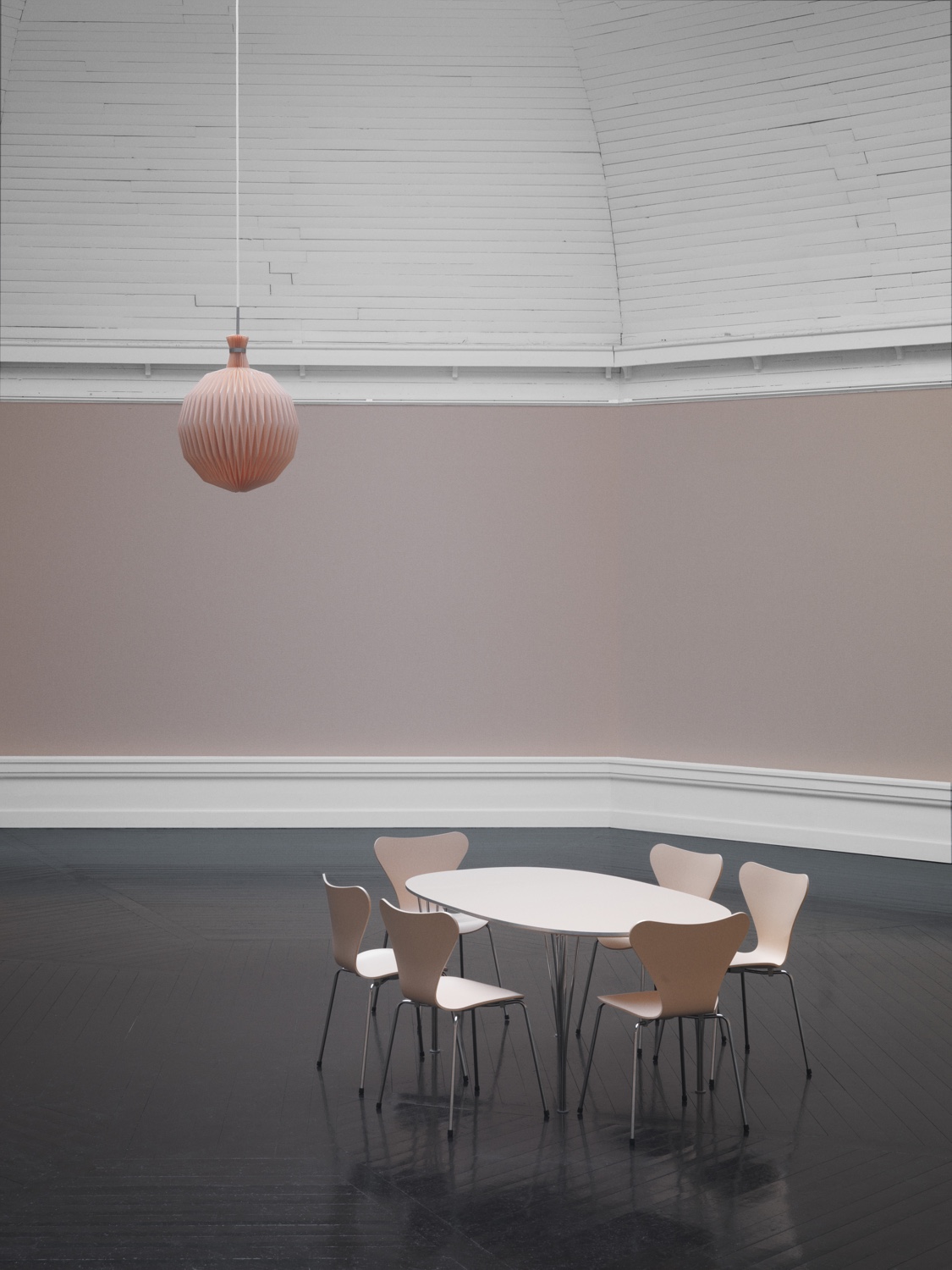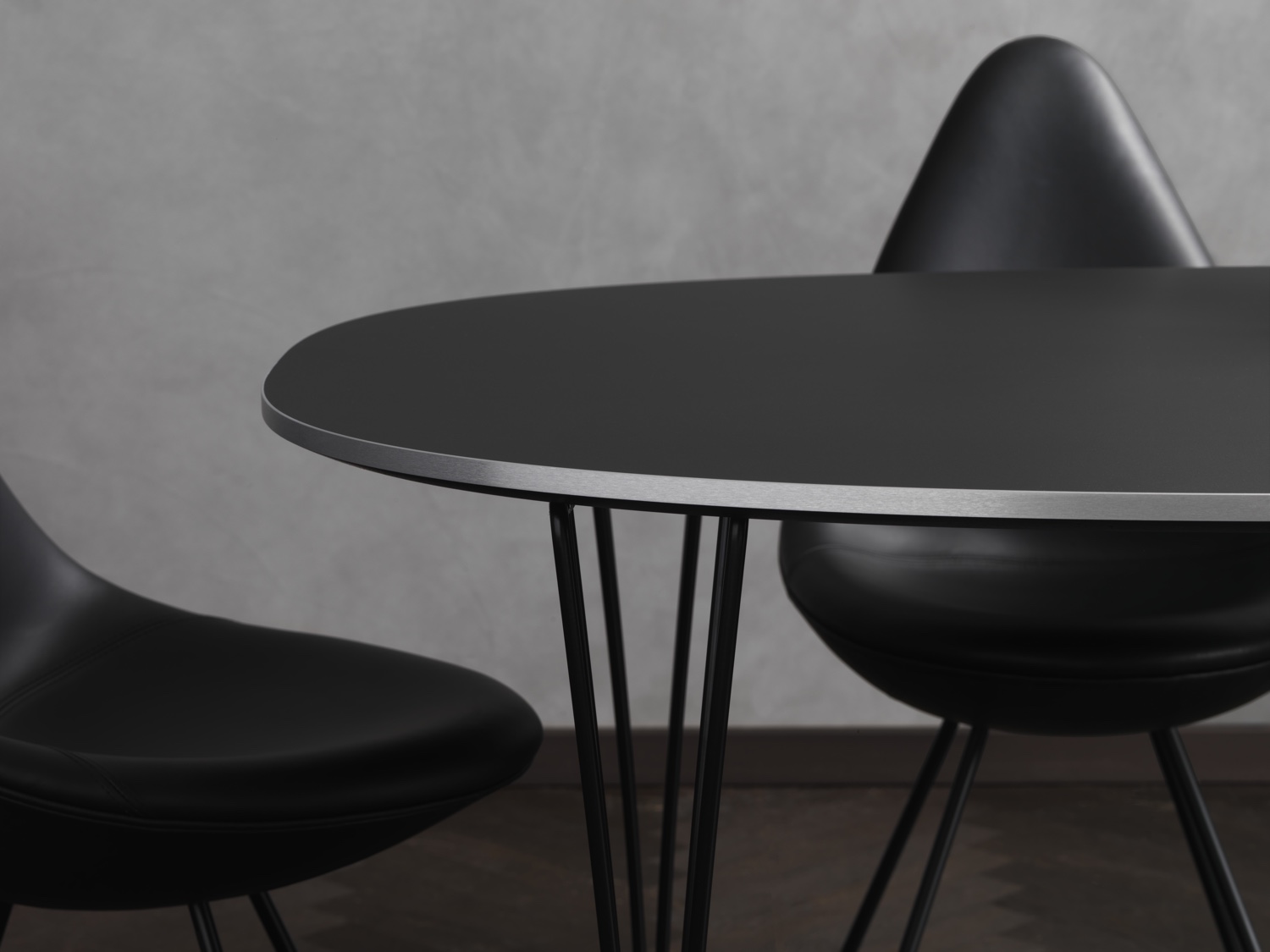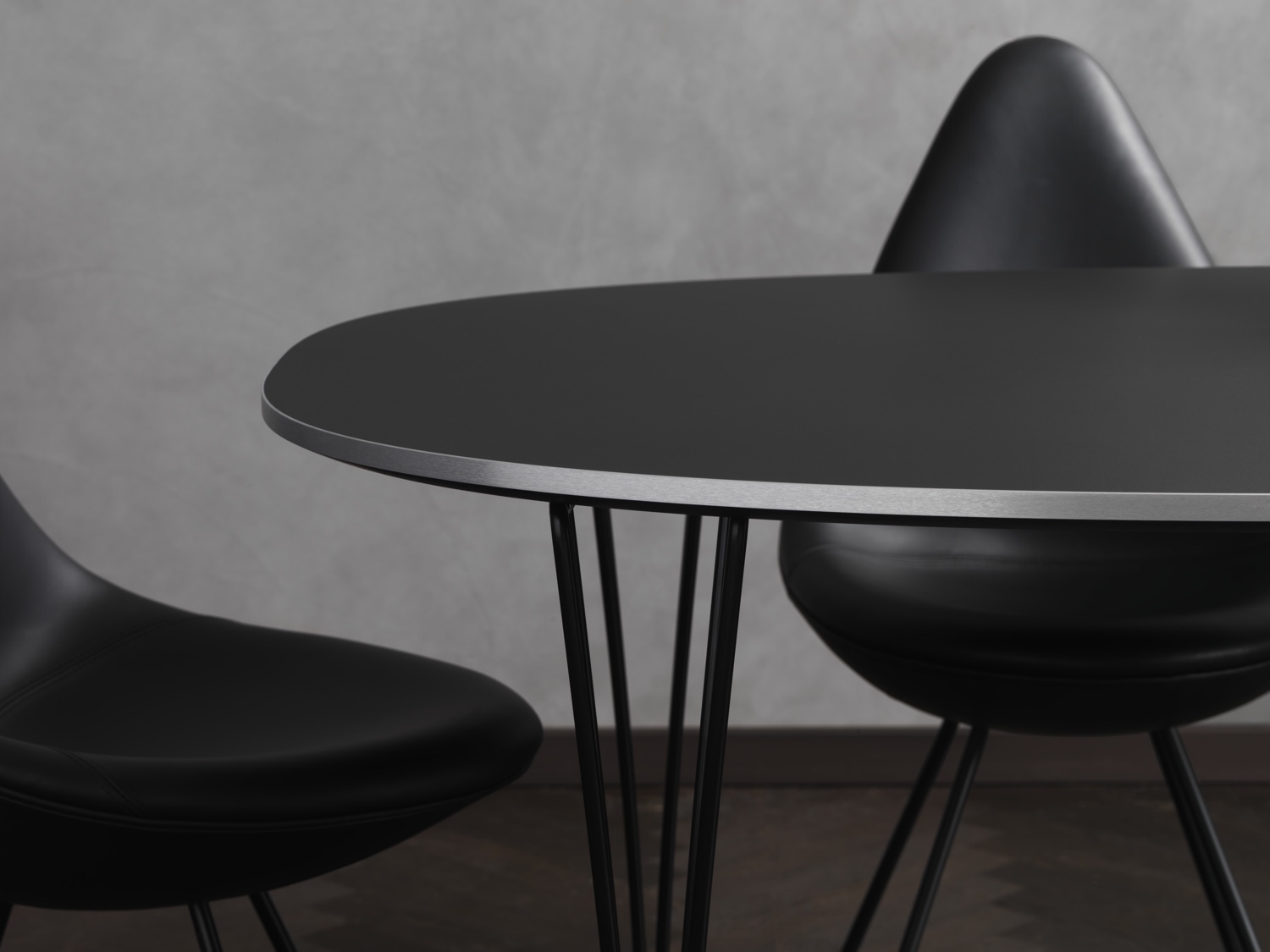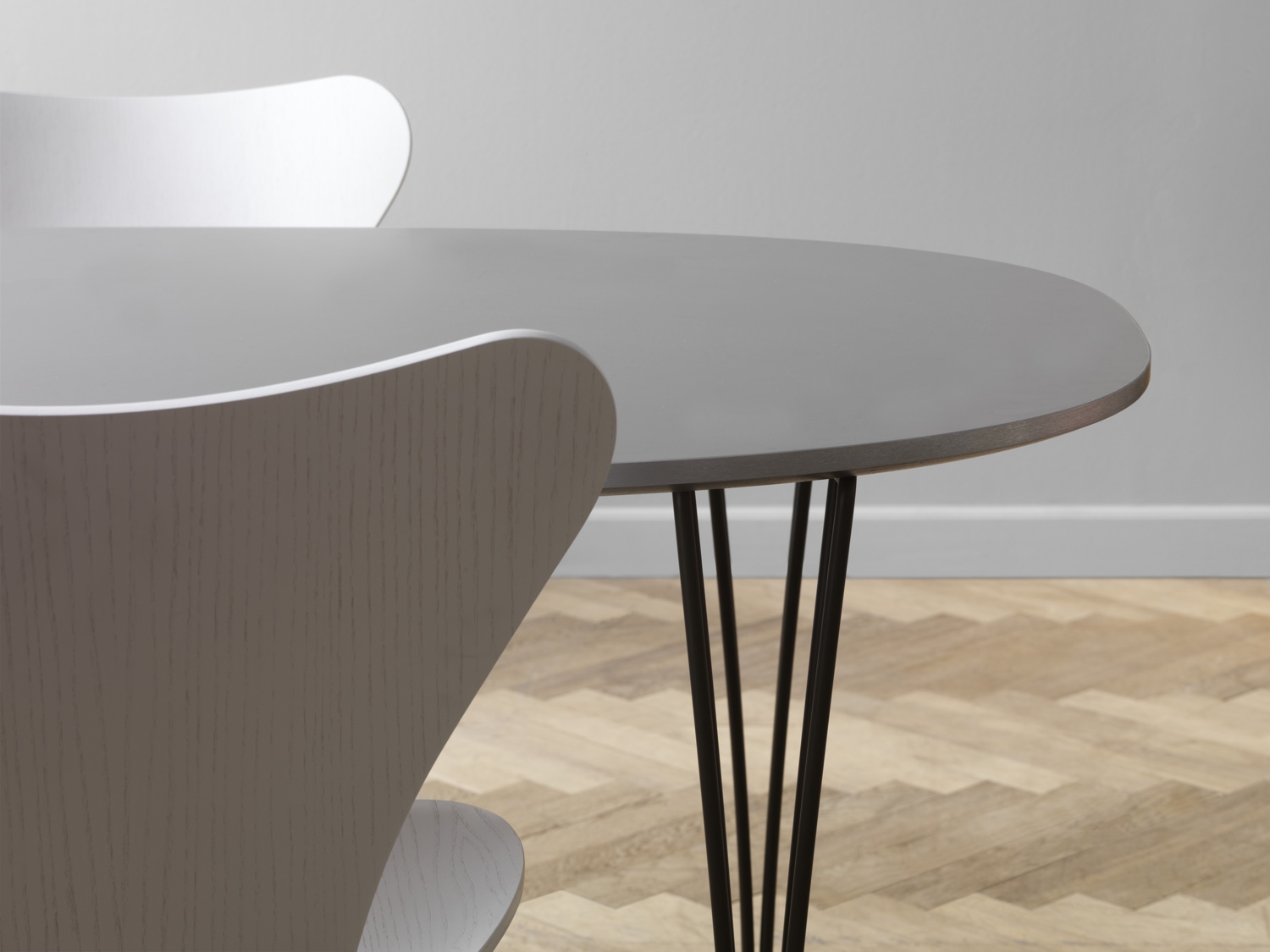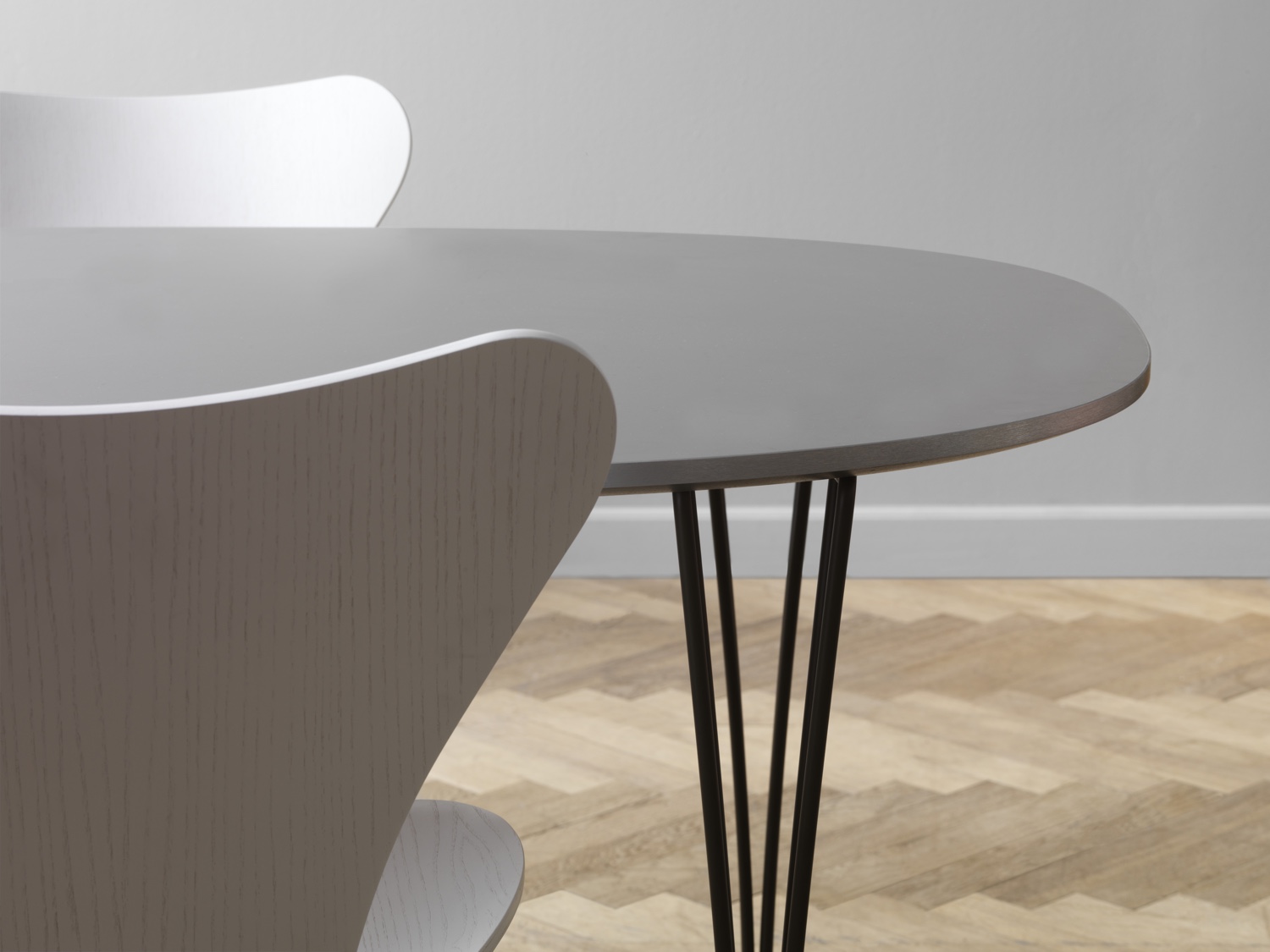 All images © Republic of Fritz Hansen (except where noted otherwise).