There is a wide choice of entryway decorations, but whatever your home theme is, it needs the best entryway rug. These trinkets are essential for the space to appear warm and approachable especially if your foyer is covered in cold and drab tiles. They can also cover up worn-out floors while preventing the wear-out in the first place. But aesthetic appeal aside, you also have to keep your floors protected from elements like snow and dirt. Entryway rug is more about function and value first, attractive features next.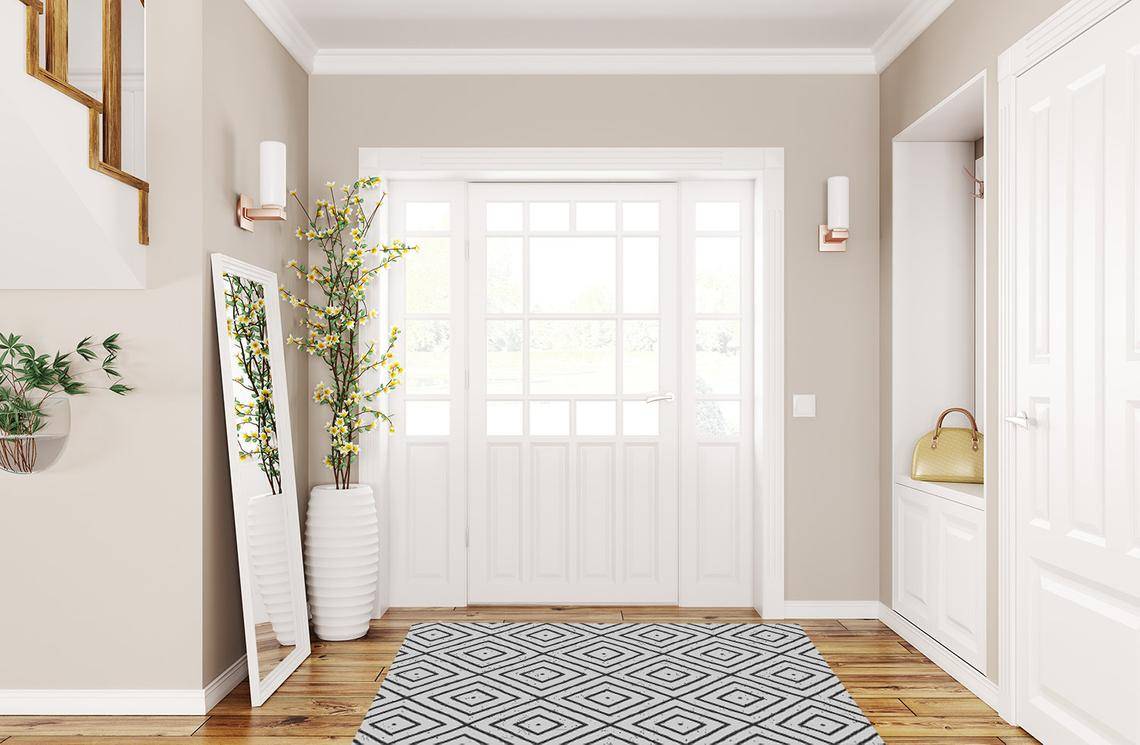 The entryway rug comes in a slew of overwhelming options. But how do you figure out the perfect fit for your front hallway? Here are some practical tips for nailing that gorgeous and inviting entryway with the best entryway rugs.
15 Tips When Looking for Entryway Rugs
Define your Space with a Plush Entryway Rug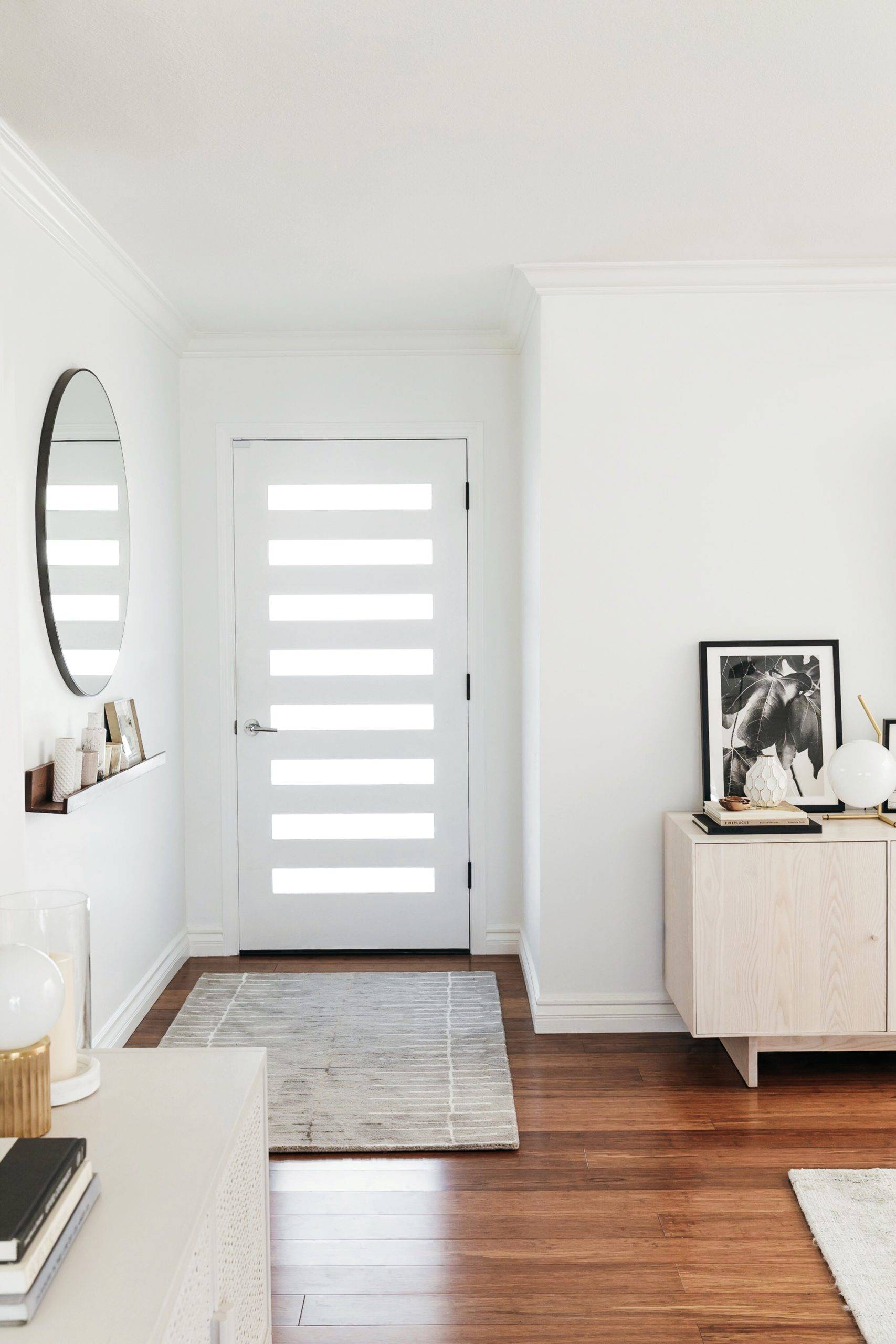 A shaggy and soft entryway rug is a striking welcoming piece to add to your doorway. Plush carpeting is in no doubt luxurious and elegant. But instead of covering the entire entryway with it, make a statement with a soft and plush entryway rug. They are eye-catching accessories that do not steal the attention off the floor details. They are the best addition to a farmhouse entryway.
Add Some Texture with Fringes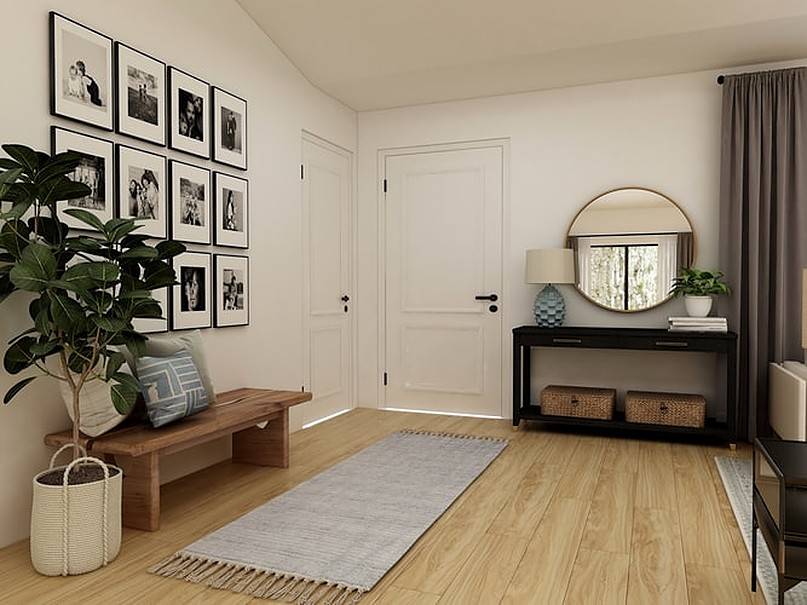 Nothing spells boho more than tassel fringes that you can also incorporate on your entryway rug. They are a fine addition that provides some texture and value to your foyer. However, fringes are also problematic in high-traffic areas. So choose rugs with lesser end fringes, or those with shorter ones to avoid tangling and knotting.
Keep the Style in Season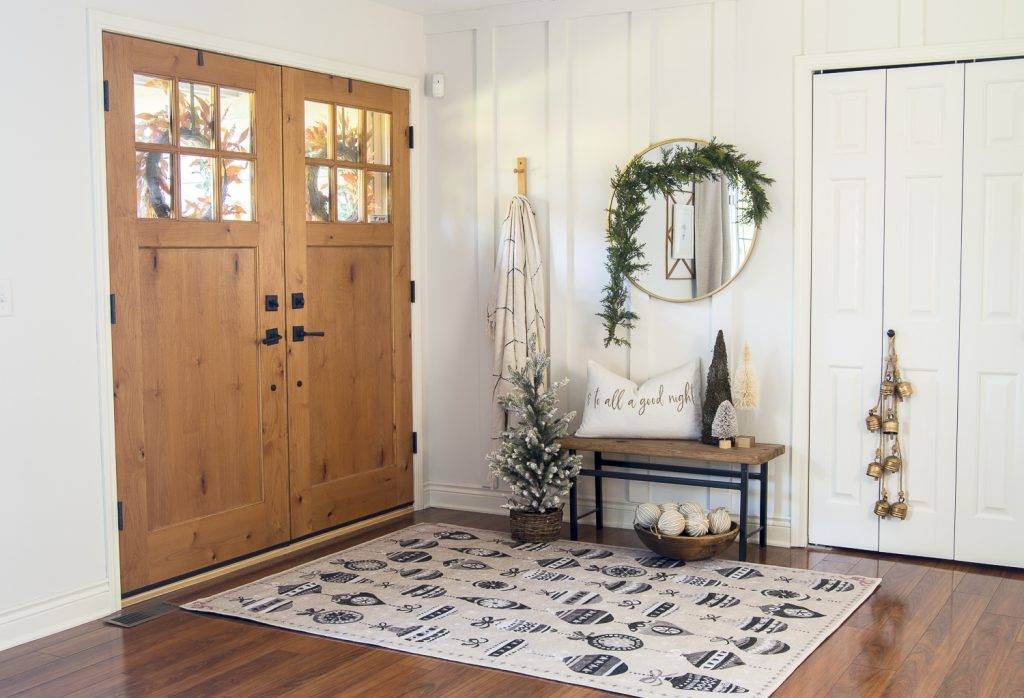 One of the best things about the entryway rug is its versatility. When one season ends and another one kicks in, you can keep your style updated by going with the season. Whether you want to go festive with a burst of colors or keep it minimal with subdued ones, the choice is yours.
Pick the Right Size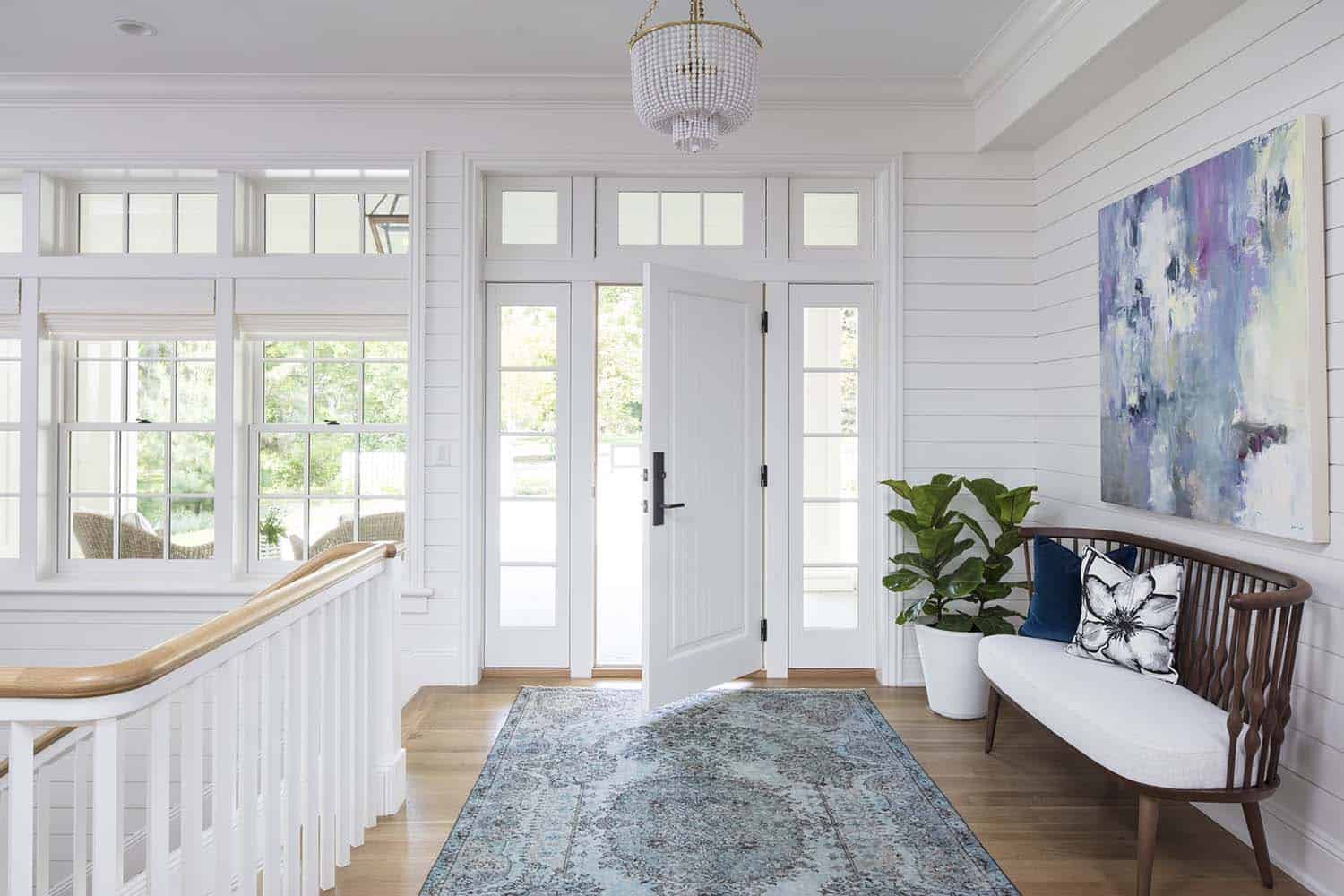 The best size of a rug is allowing 18 to 24 inches of floor space from its edge to the wall. Unlike carpeting, you need your entryway rug to show a part of the bare floor, but not as much. If you have a smaller room, you can choose to show less floor space to give it an illusory width.
Choose Easy-to-Clean Entryway Rug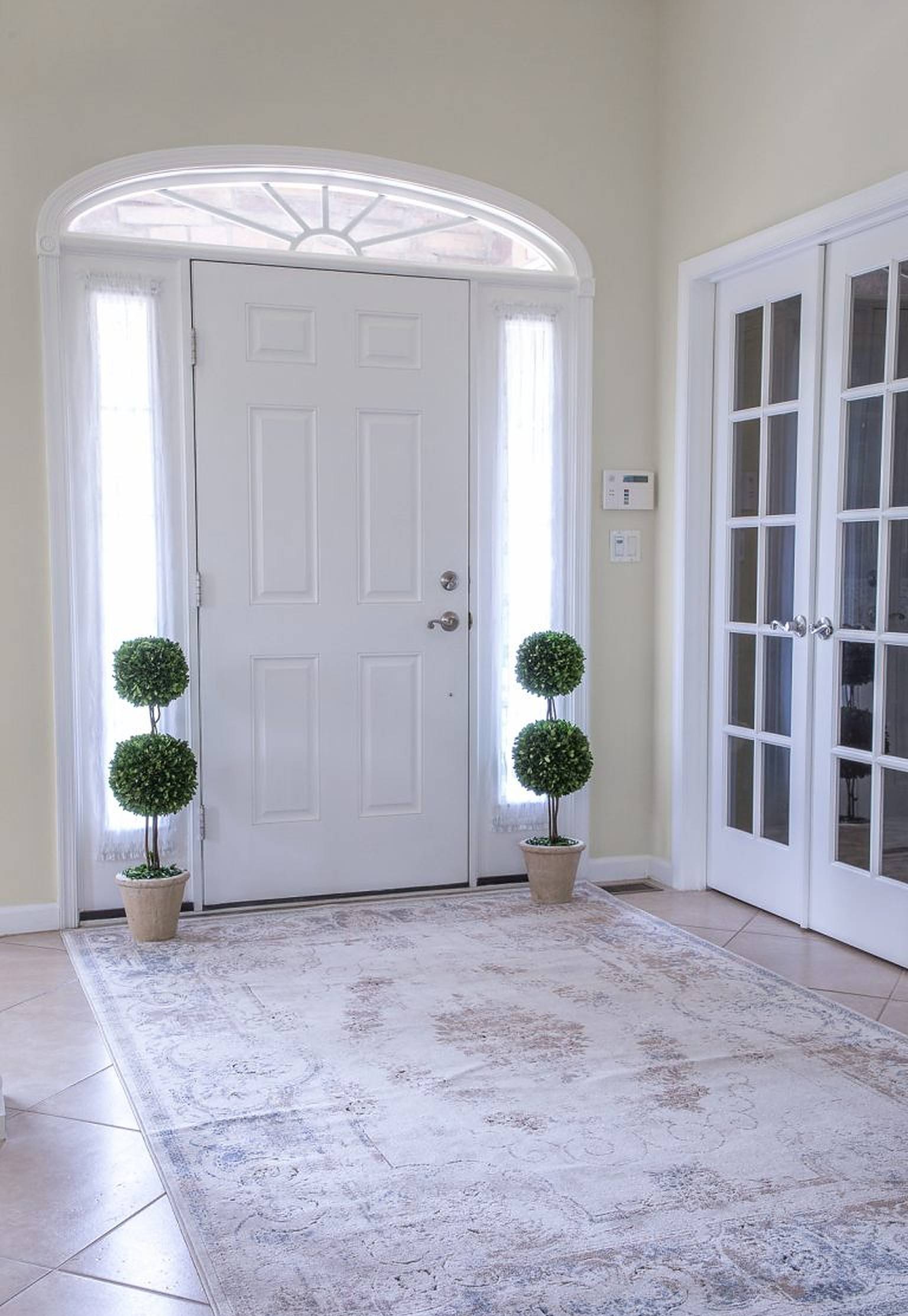 The foyer is a high-traffic area in the home as proven by worn-out tiles and floor. That is why when choosing the best entryway rug, you also need to consider its material. Synthetic fiber rugs are the first-rate option if you are looking for durable and easy-to-clean ones. They are also the cheapest that comes in a variety of options in prints and designs.
Circle Rug for Wide Space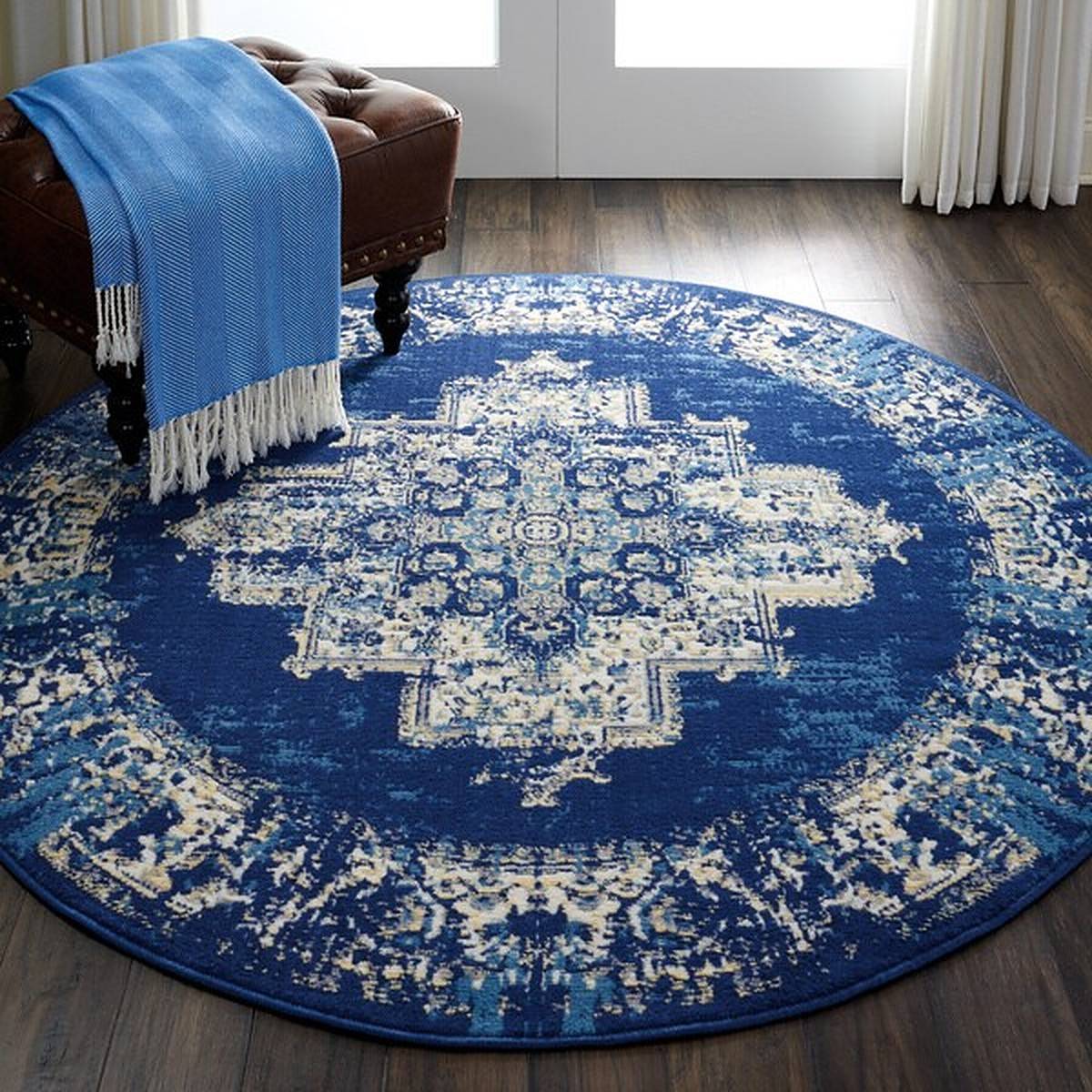 Get a cohesive look within your entryway by choosing a rug shape that matches its size. For example, if you have an expansive area, a rectangular entryway rug is the best. You can stick with the rule of the thumb of 18-24 inches of flooring display to make the most out of it. Or you may also choose a circle rug like this boho-eclectic inspiration if space allows.
Get a Non-Slip Entryway Rug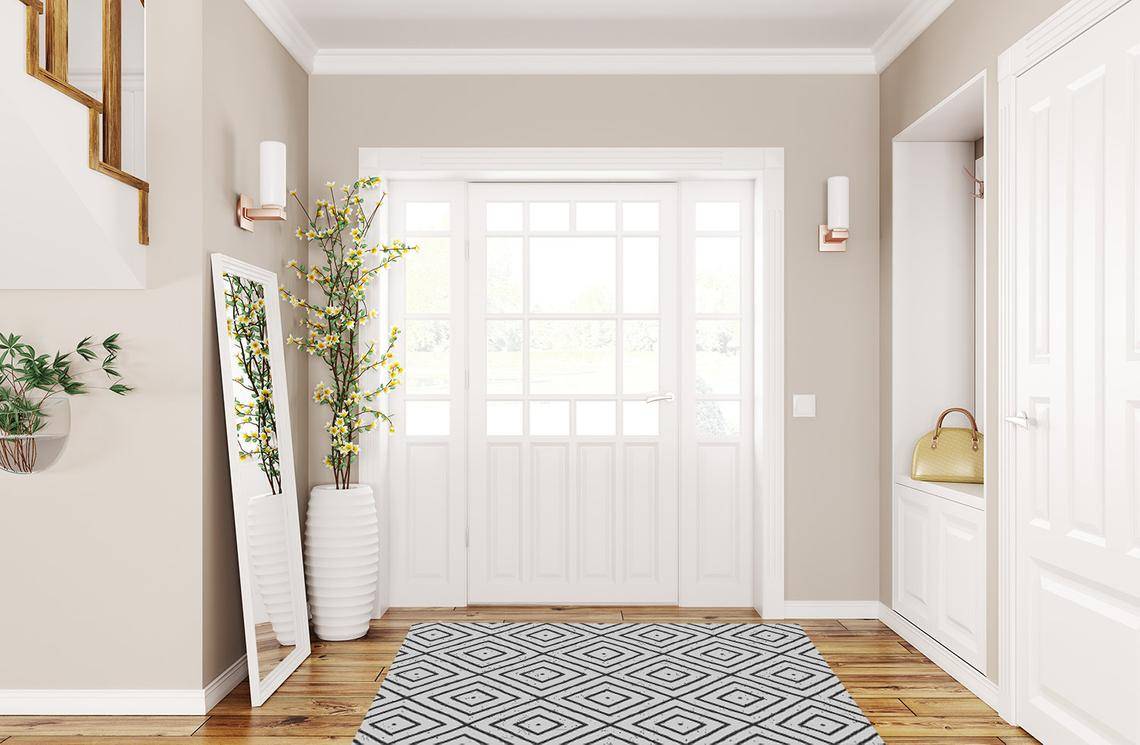 When choosing an entryway rug, you also need to consider the passerby's safety. Some rugs do come with a non-slip detail thereby eliminating the hazards. It also prevents the cloth from curling and looping at the corners. You may try some affordable vinyl entryway rug with a non-slip reverse side. These types of rugs are durable and easy to clean. They are also waterproof and stain-resistant, which is the best thing to happen to a hallway rug in the frontline.
Choose a Matching Entryway Rug and Doormat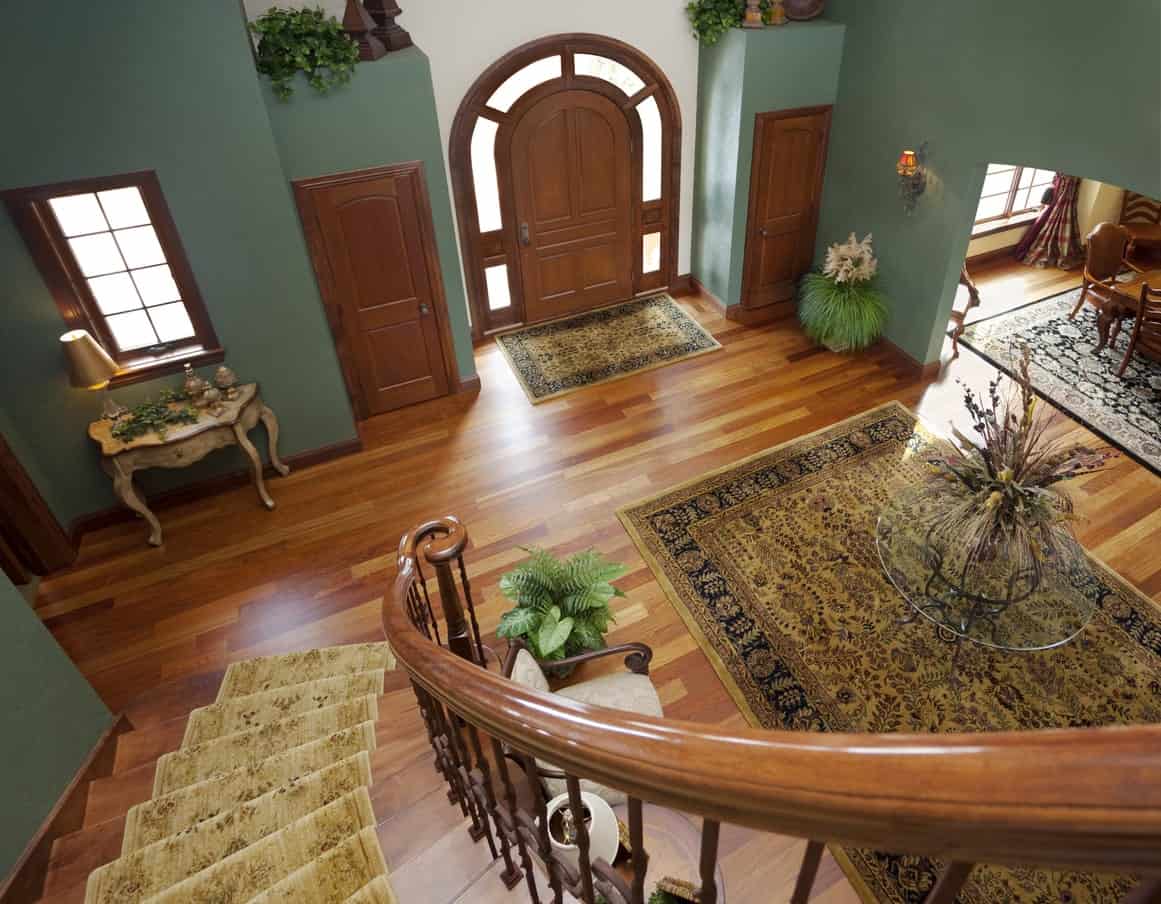 People often confuse the doormat and rug because they appeal to us alike. The thing is, rugs are slightly wider than doormats. Rugs are also placed indoors while mats are located right by the door for the purpose of wiping feet before entry. If you want to create a coordinated look within your hallway, consider getting a matching pair. It adds character and a seamless flow of cohesiveness to the floor surface.
Place a Welcoming Entryway Rug By the Door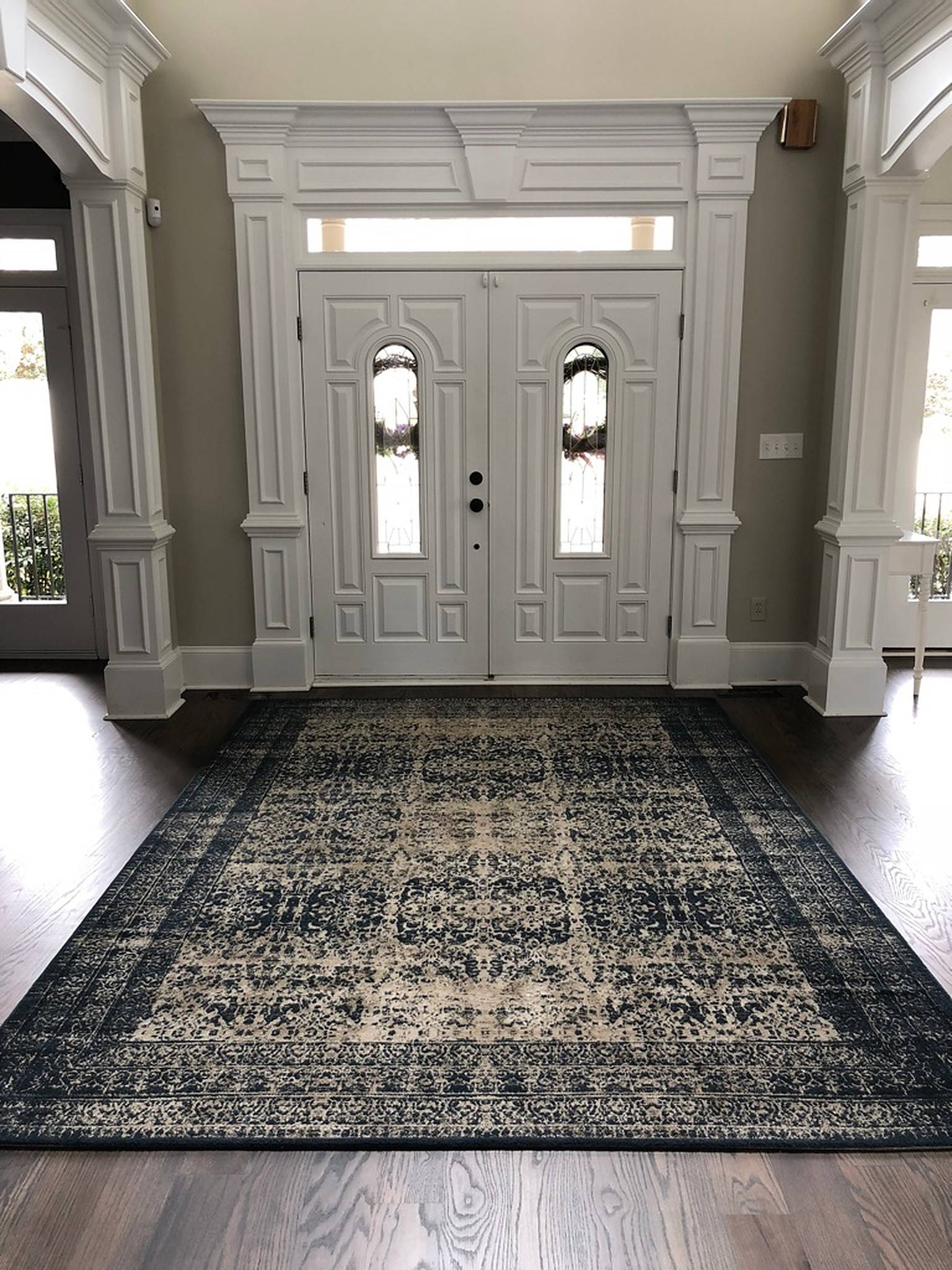 There are many ways to position the entryway rug within the hallway. Keeping it by the entrance and directly by the door offers a welcoming vibe. Pick up the right size for your entryway and get that cozy and inviting feeling every time. Guests will appreciate the carpeted entrance that can only speak so much about the hospitality of the hosts.
Style it with Furniture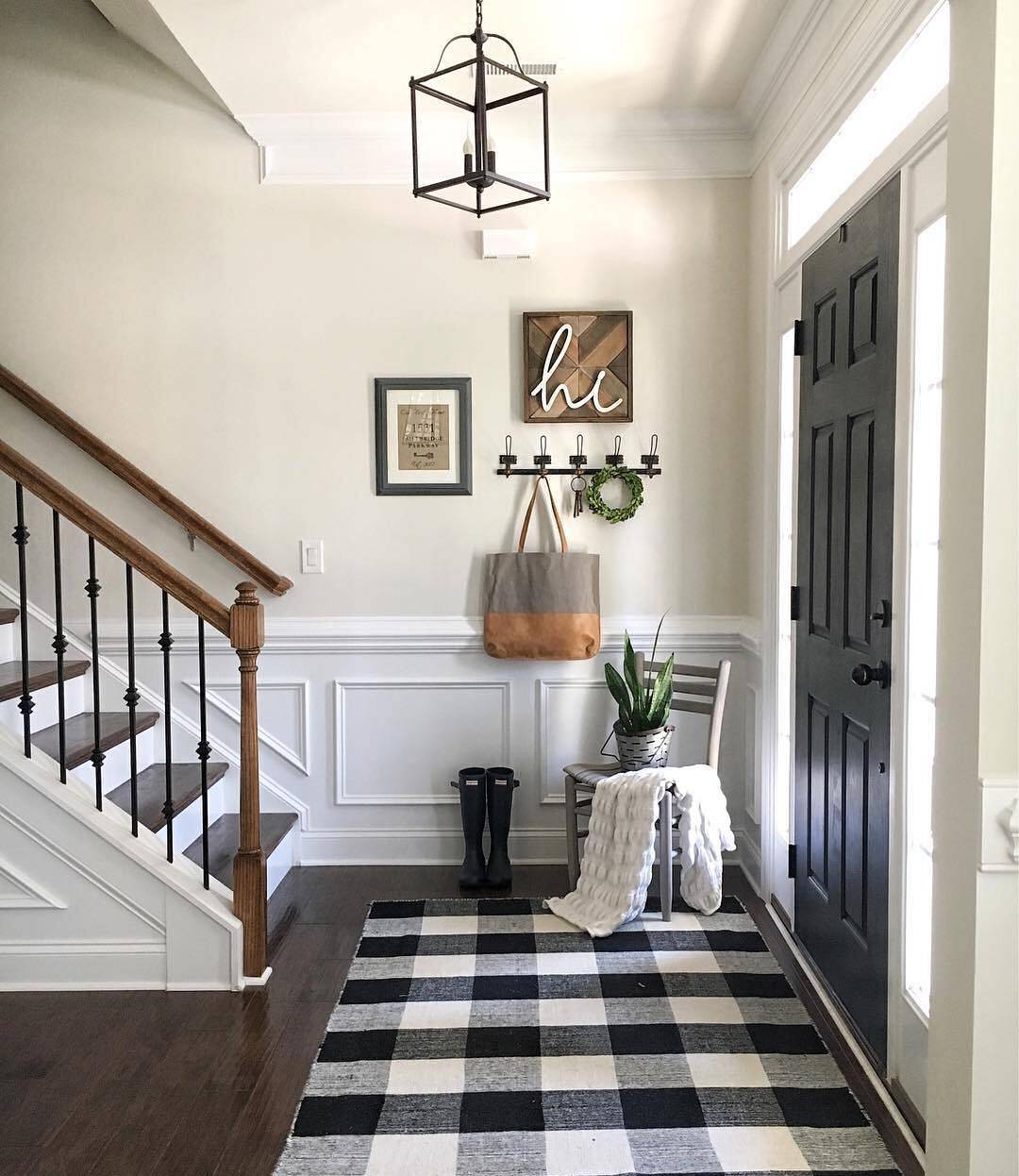 The entryway rug is not only a practical solution to the floor's wear and tear and upkeep. It is also a focal point of interest that enhances the value of your living space. Take a look at this design inspiration where it blends well with the furniture of this modern farmhouse. A chair resting its foot on the edge of the rug with the cozy blanket creates an atmosphere of warm respite.
Layer it Up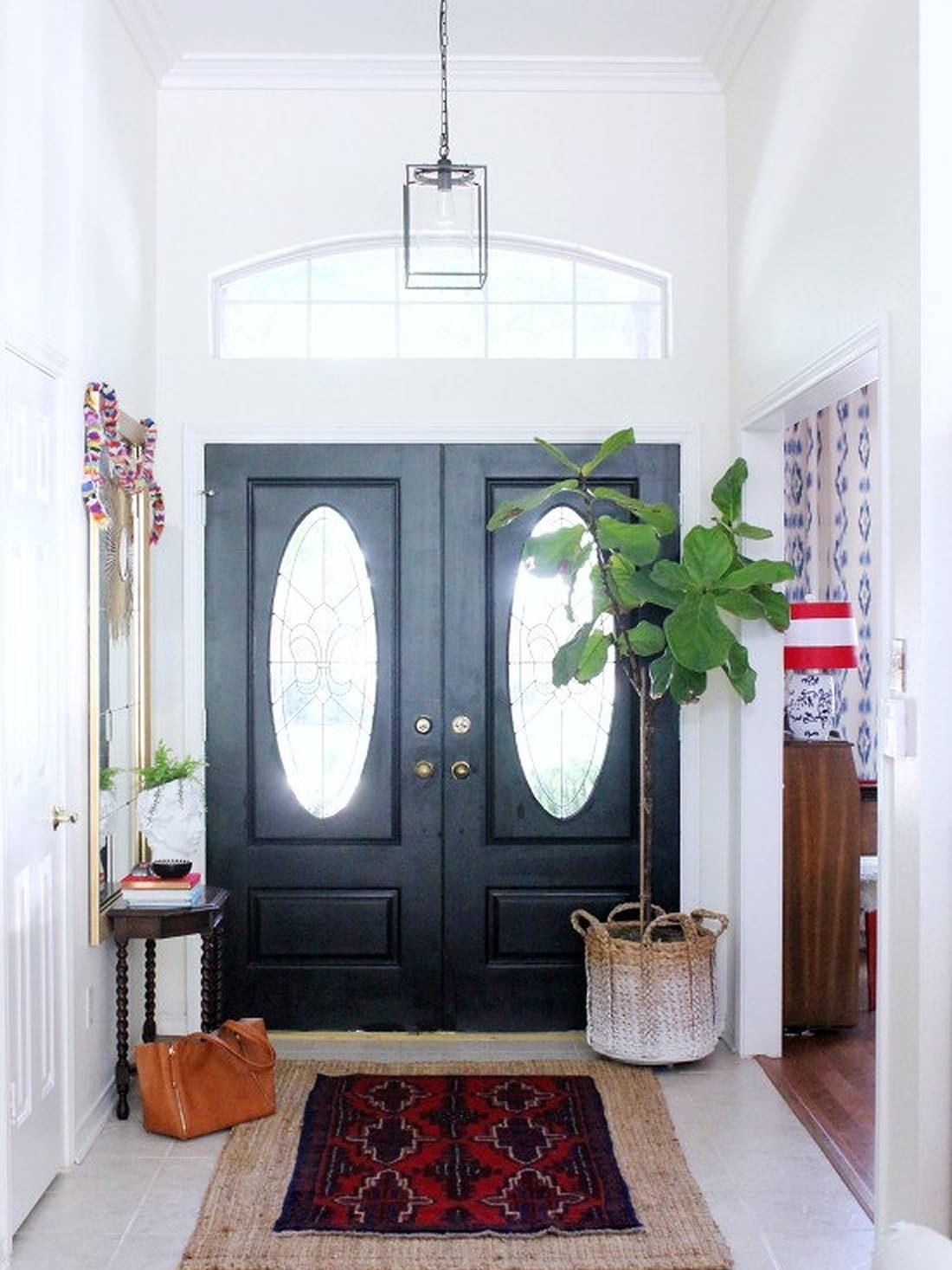 Layering entryway rugs is the latest trend that designers are pulling off for bohemian home designs. Rug combos provide a sense of depth and texture while keeping a lively vibe in the room. You can layer a colorful patterned rug atop a larger and plain one. The pop of color is an interesting idea to keep your entryway always welcoming and vibrant.
Use a Jute Rug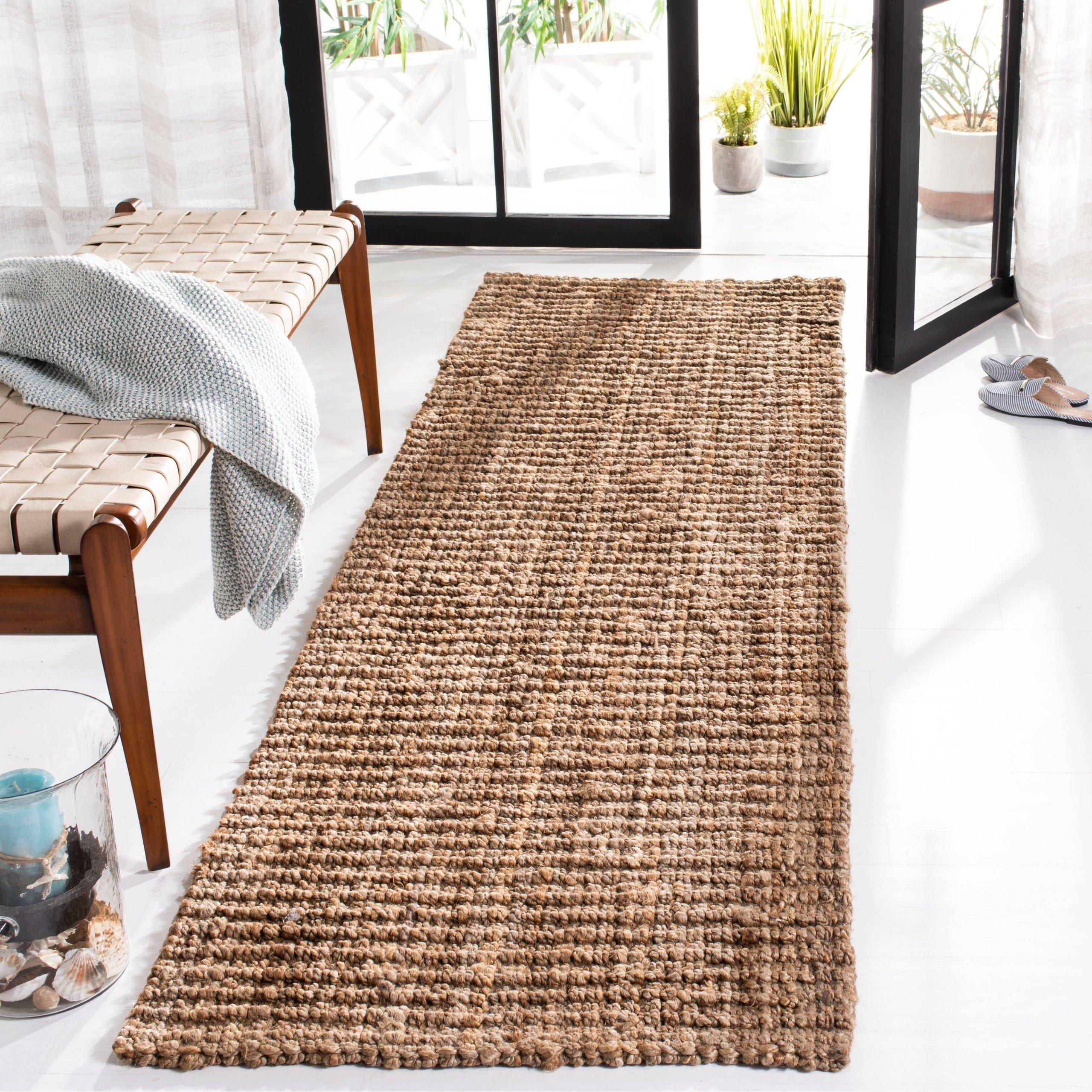 Jute rugs are reliable entryway rugs when it comes to durability and no-fuss cleaning. They are made from natural fibers so you can easily get rid of dirt and debris on their surface. However, natural fibers are also notorious for absorbing moisture. Thus, your floor is also prone to molds every time it gets wet. To prevent it from happening, you may need to dry your jute rug thoroughly before placing it back.
Floating a Furniture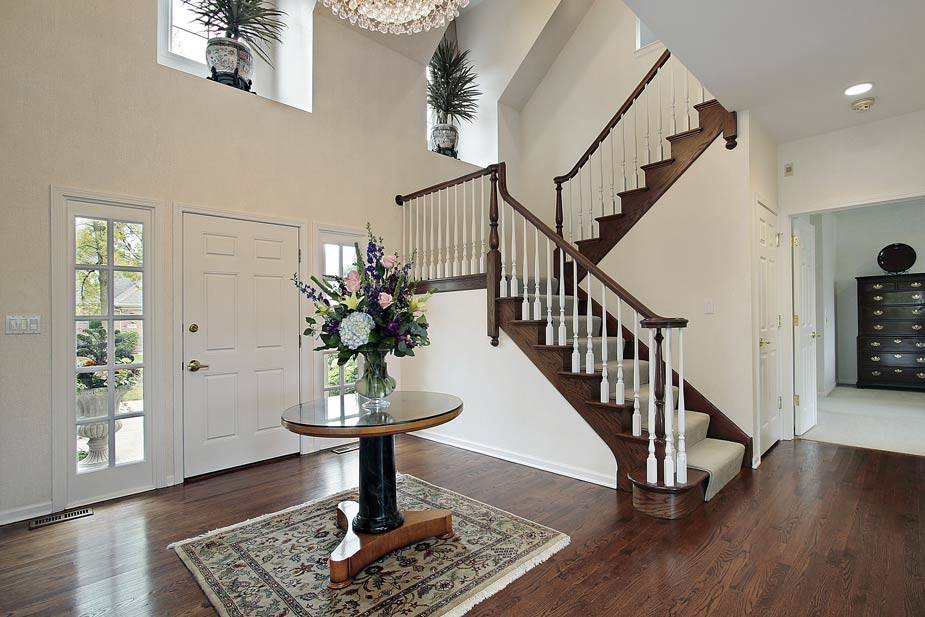 Here is how a simple entryway rug and a piece of furniture can size up a wide living room. When designing with a rug, you don't necessarily need to leave it bare just for the feet. Centering a coffee table is an excellent presentation to make the room appear casually inviting. It also bridges the eye to avoid an empty and unattractive look.
Adding a Runner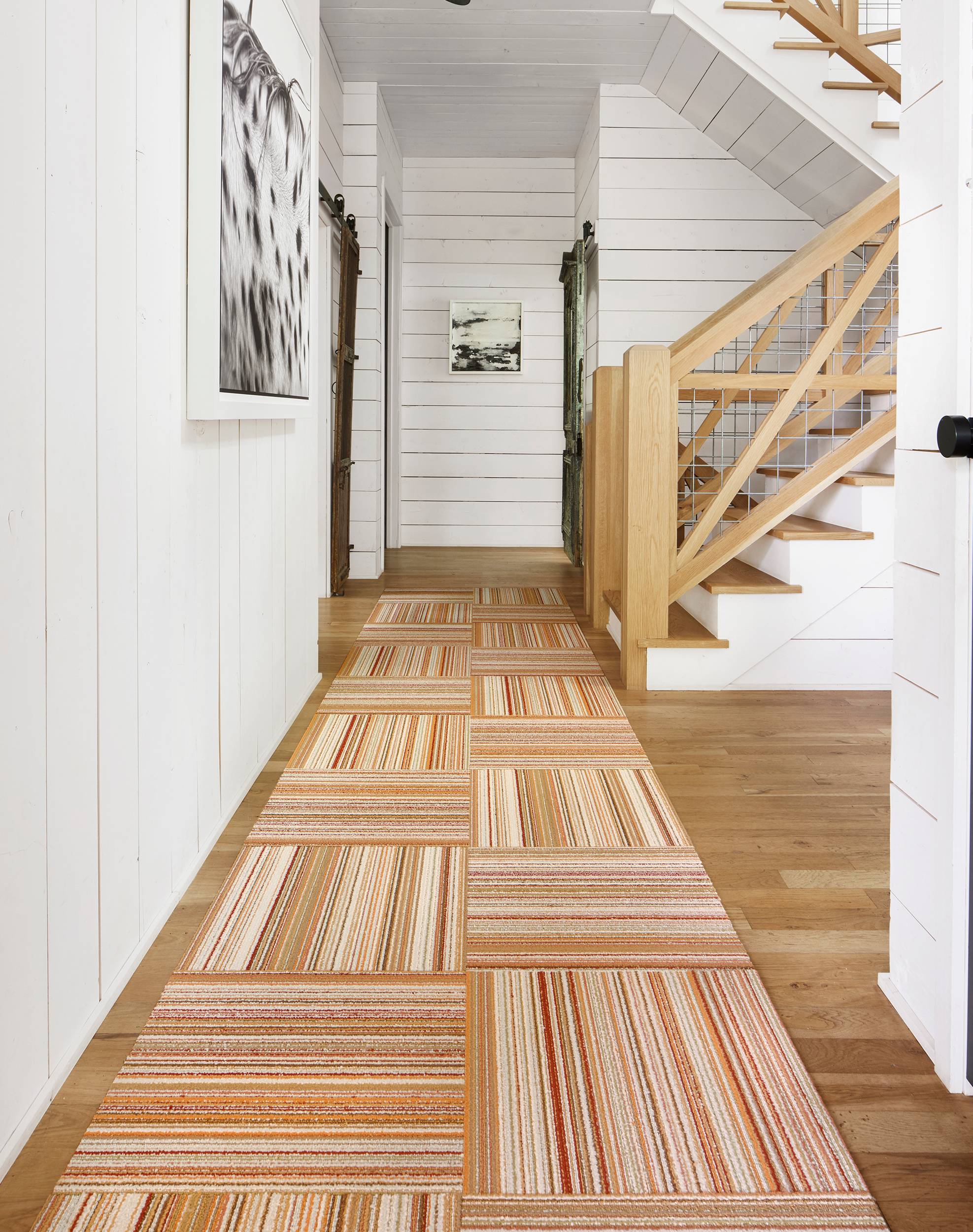 Anchor your long and narrow entryway with an entryway rug runner. Runners strike a balance to fill up space with visual interest and set the tone of the home design. You can match your hallway following the 18–24-inch floor clearance. Rug runners are also the best type for decorating an open floor plan that will define a room and flow.
Adore the Wool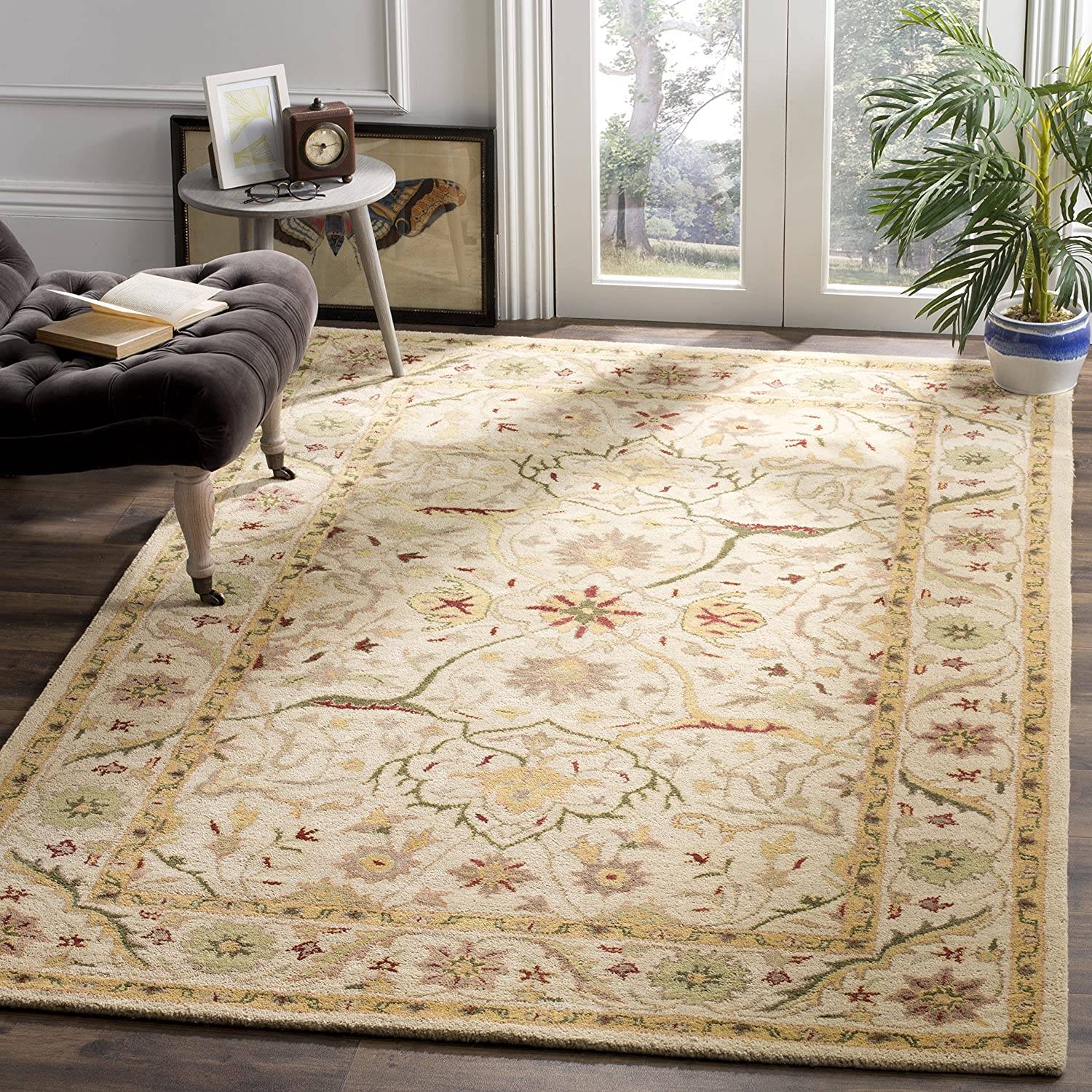 When it comes to luxurious looks and feel, wool never gets left out from the choices. For high foot traffic areas like the entryway, these durable rug materials are also a reliable option. So if you want a plush and wear-and-tear resistant rug, wool is the best thing to consider. However, you should expect it to be more expensive than its synthetic or natural fiber counterpart.
Takeaway
An entryway rug is an important element that you should not miss in your home. It does not only provide aesthetic appeal, but it is also a good cover-up and floor protector from wear and tear. When choosing one, it pays to check the room size, material, shape, and design to find the perfect fit. And from there, you can decide the best entryway rug to grace your hallway with style and function.