When thinking of a quick home renovation or a makeover, the bathroom is not a space that springs to the top of our wish list. That spot is often reserved for the kitchen or the bedroom. Get past those two, and you tend to focus on the living room or even the dining area before you work your way towards the kitchen. But this fabulous, terraced home in London got a modern upgrade with an amazing and relaxing sunken bath as its true showstopper. Nestled in a lovely neighborhood of Clapton, East London, the Sunken Bath project gives a classic British home a smart modern upgrade with a sparkling kitchen, dining area, stylish bathroom and toilet that extend into the garden outside.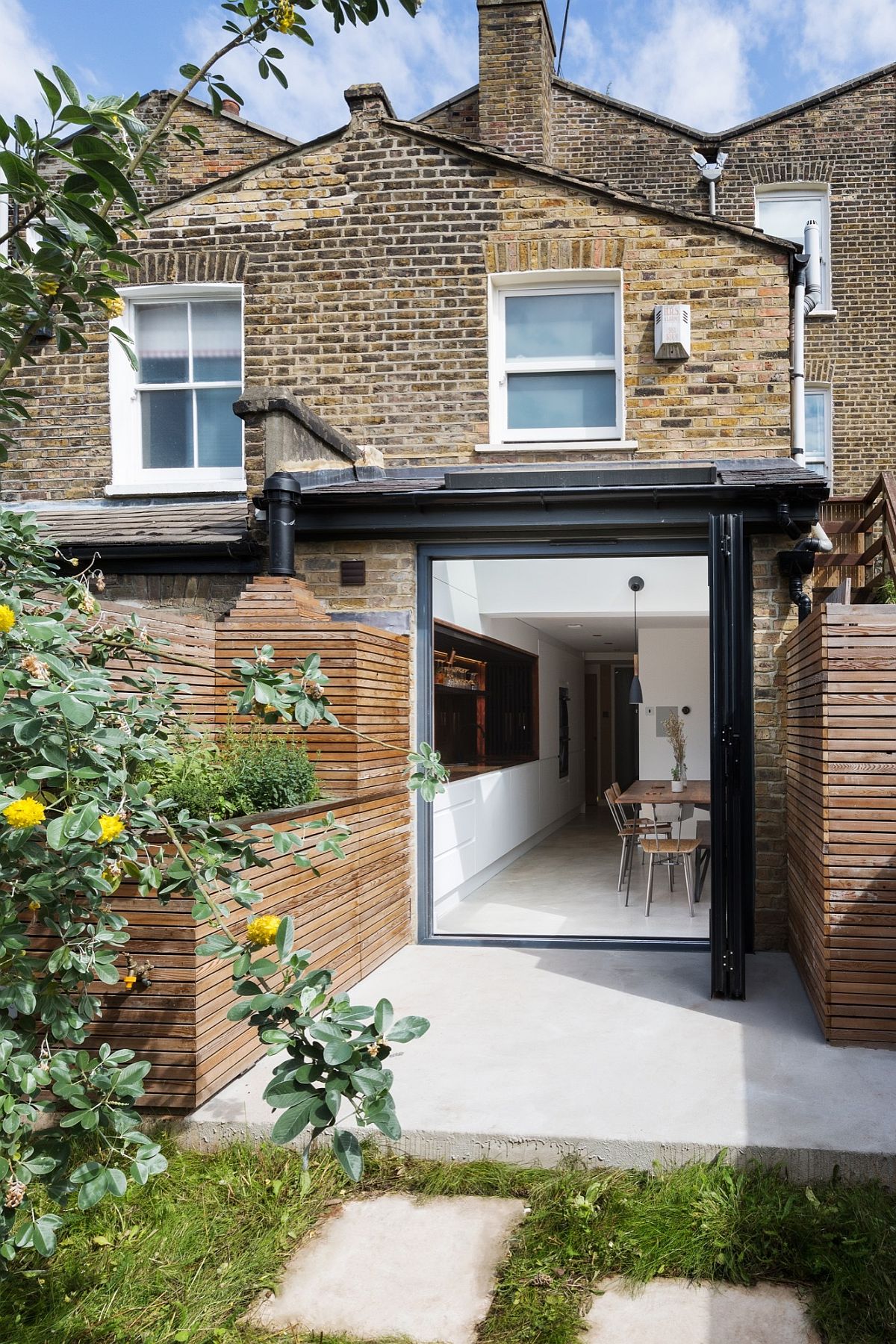 Designed by Studio 304, the new sunken bath is the highlight of this quick upgrade, as its elegant glass walls connect it visually with the small yet serene garden outside. The glass walls of the luxurious bath are further supported by a slatted larch screen that keeps away prying eyes and ensures that a tranquil garden view is balanced with complete privacy. The new kitchen also seems equally appealing with a copper backsplash that adds glitter to an otherwise neutral space in white. Charred larch slats and a cool copper worktop add to its uniqueness, even as the dining area next to it flows into the garden outside. [Photos: Radu Palicica Photography]
RELATED: Victorian Home in London Transformed into an Indulgent Bachelor Pad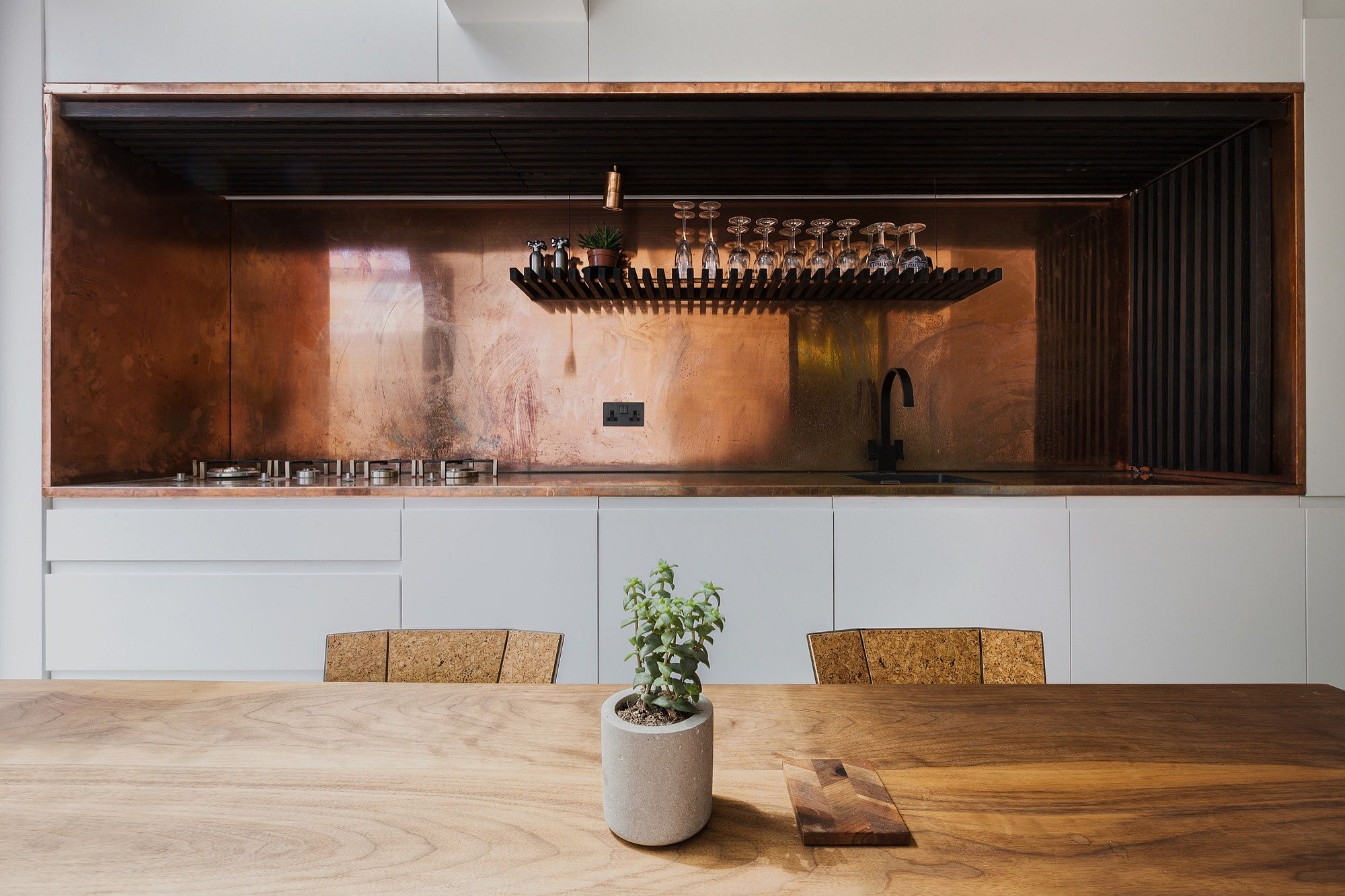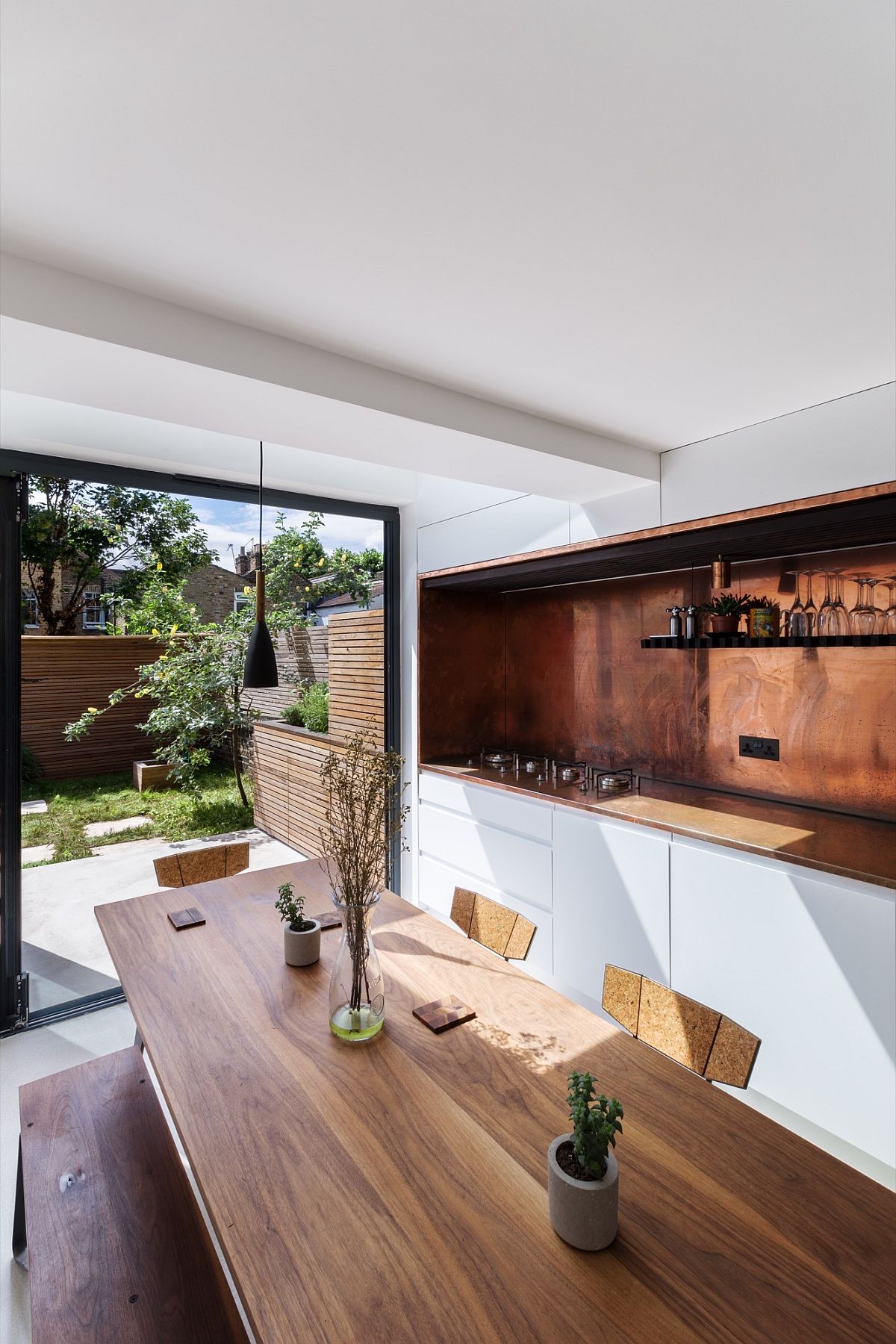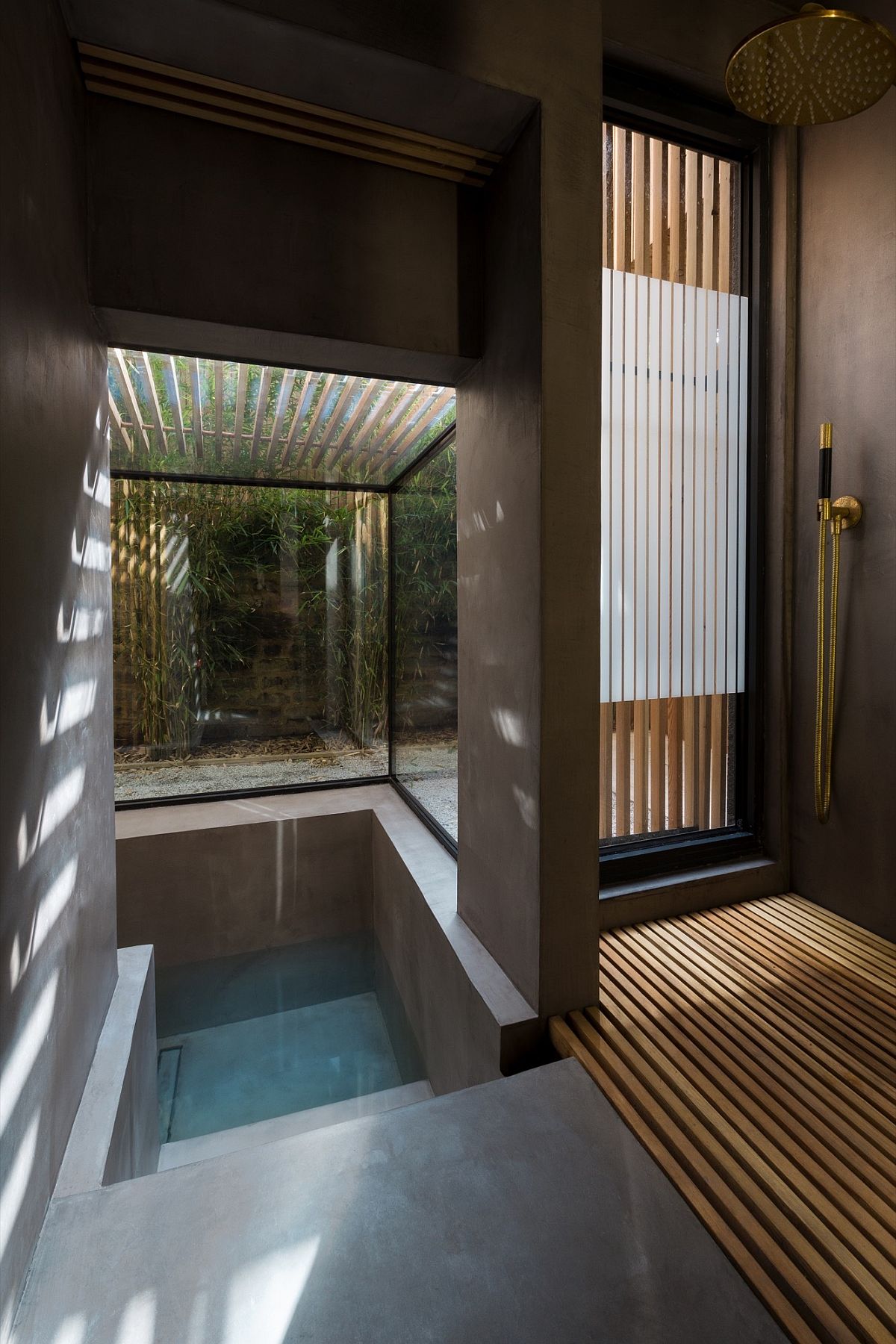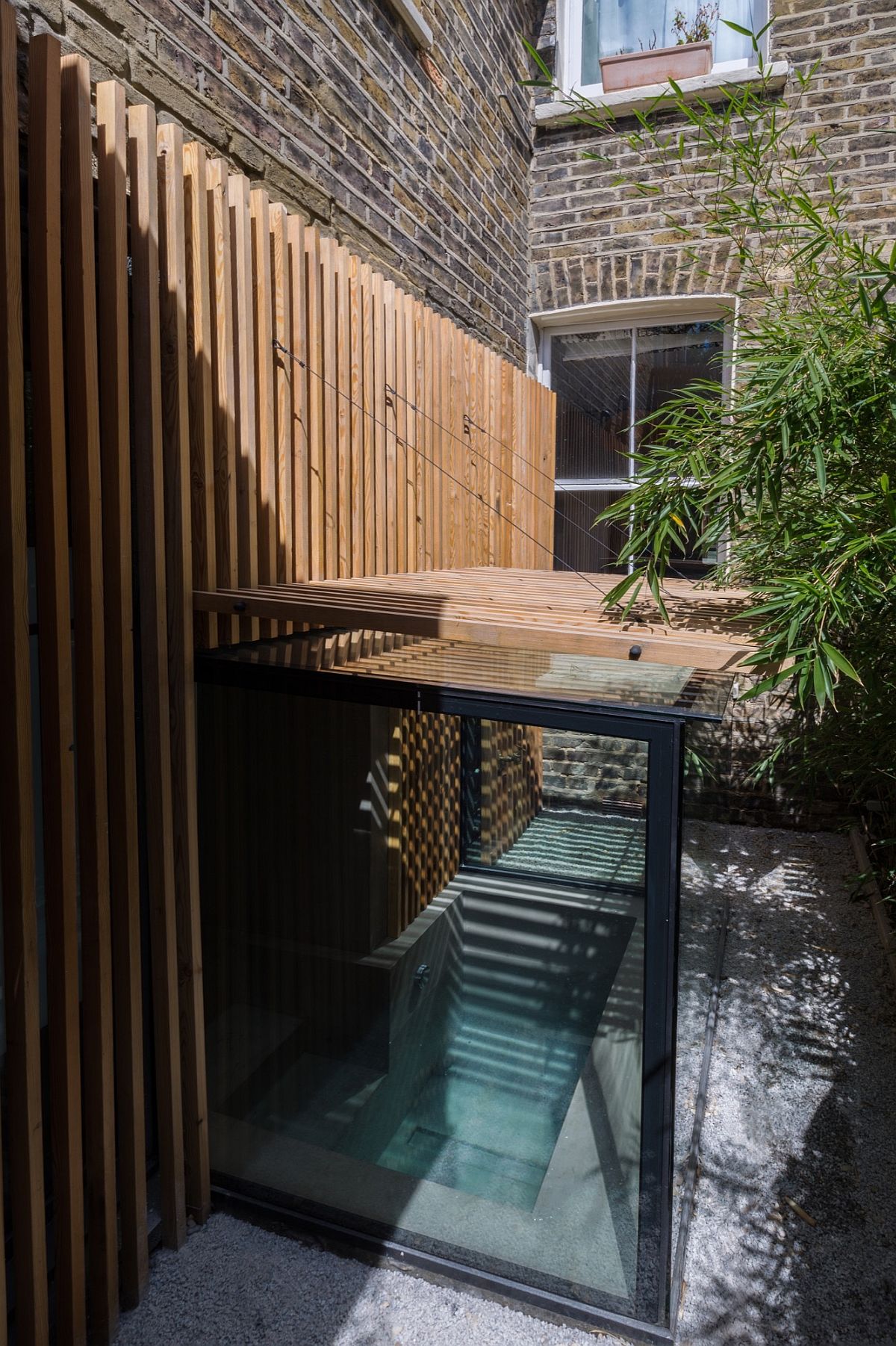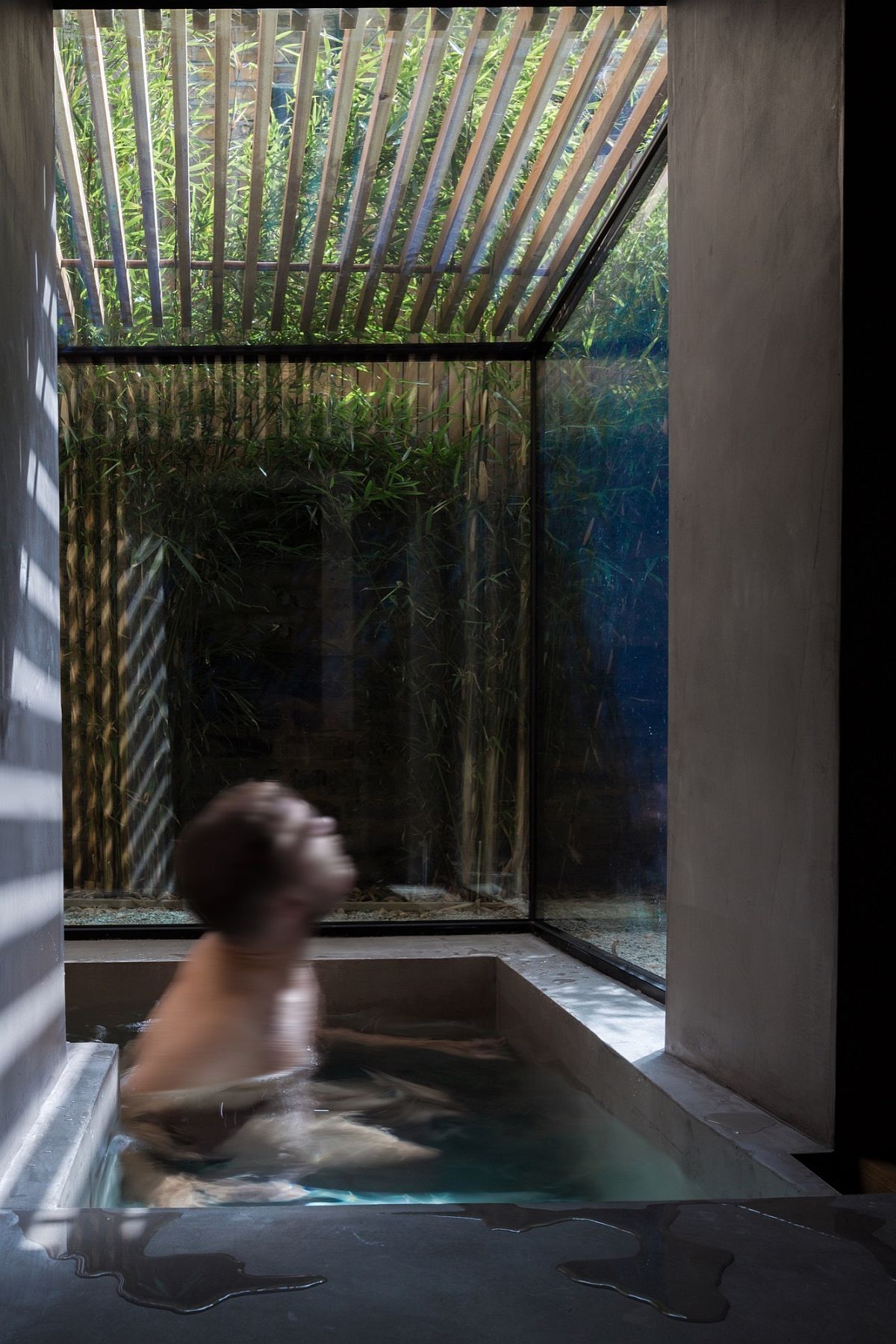 The existing layout of the apartment was inefficient and had a poor relationship with the shared south-facing rear garden. In addition, the bathroom made the rear of the property feel gloomy and unwelcoming. Prior to work commencing, the client negotiated with the neighboring property to split the shared garden, creating two small private gardens…
RELATED: Modern Refurbishment of London Home Fashions a Breezy, Flowing Interior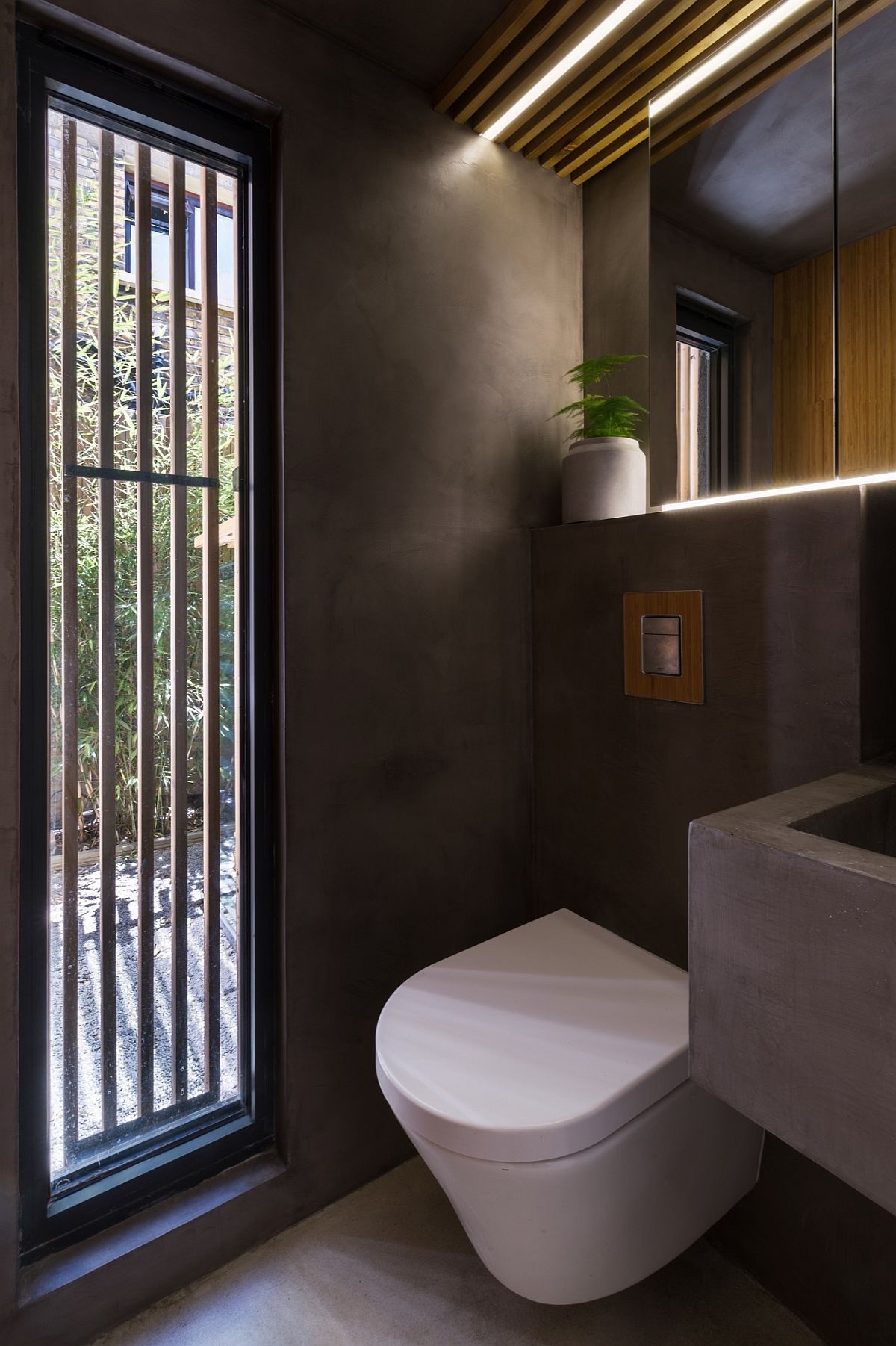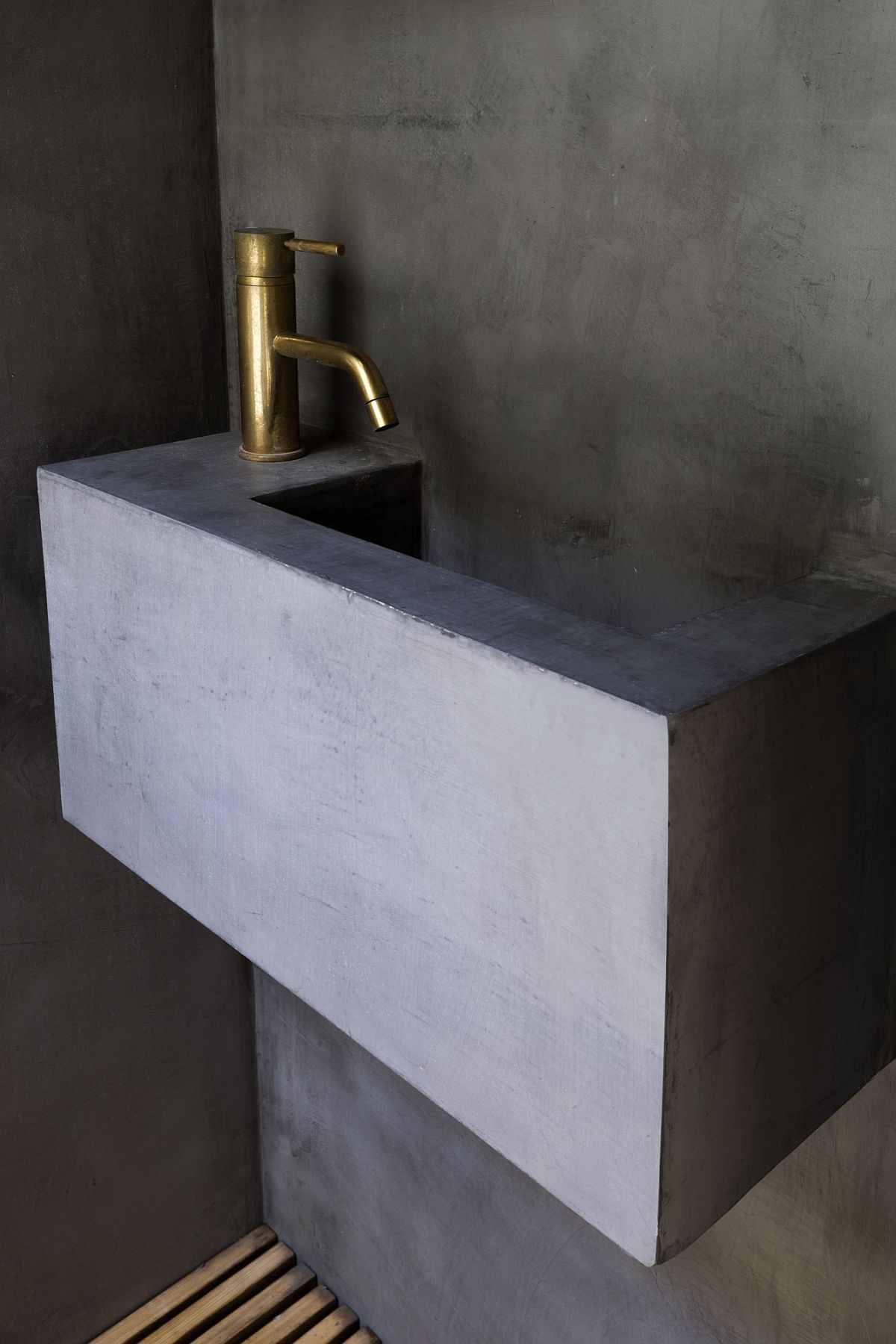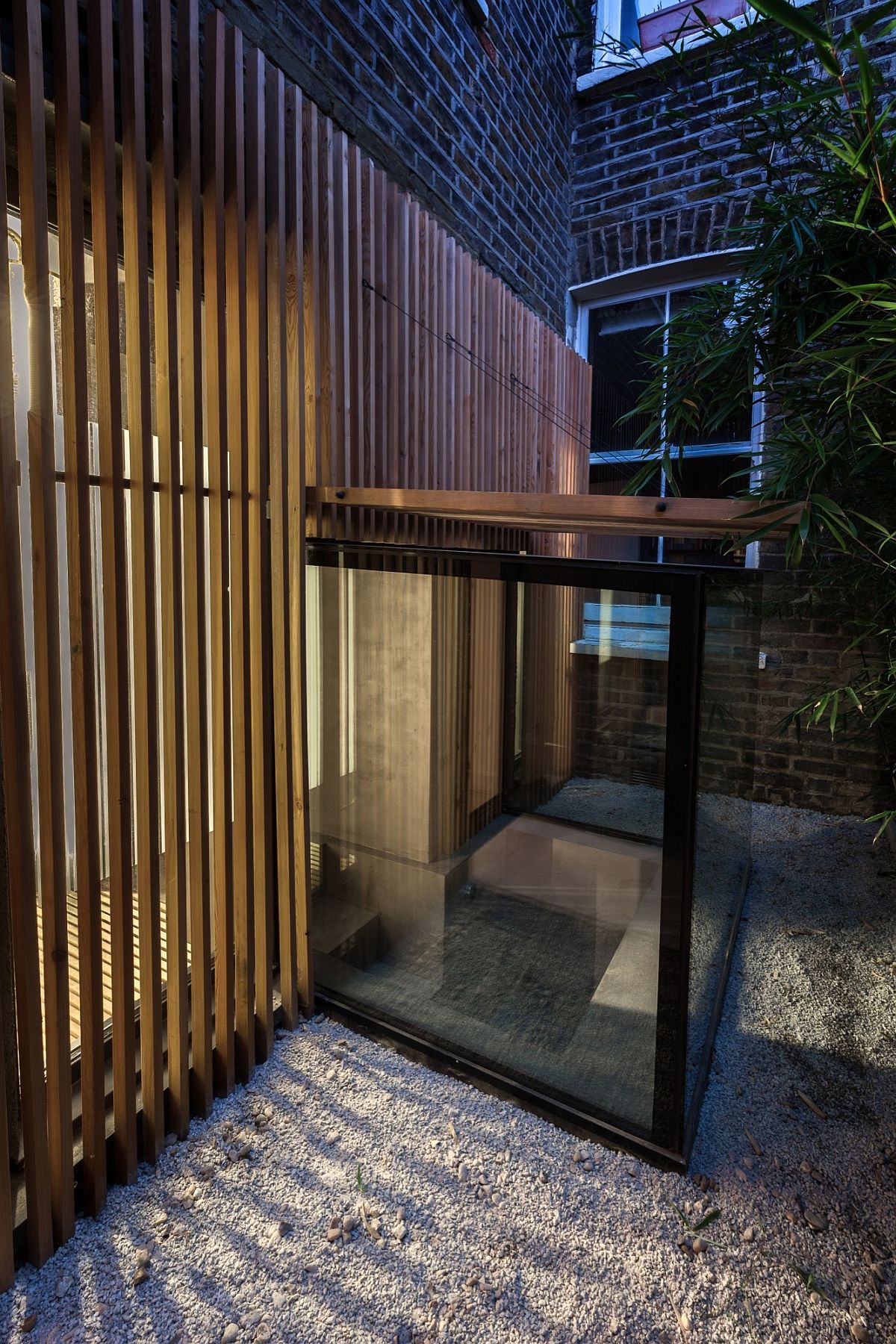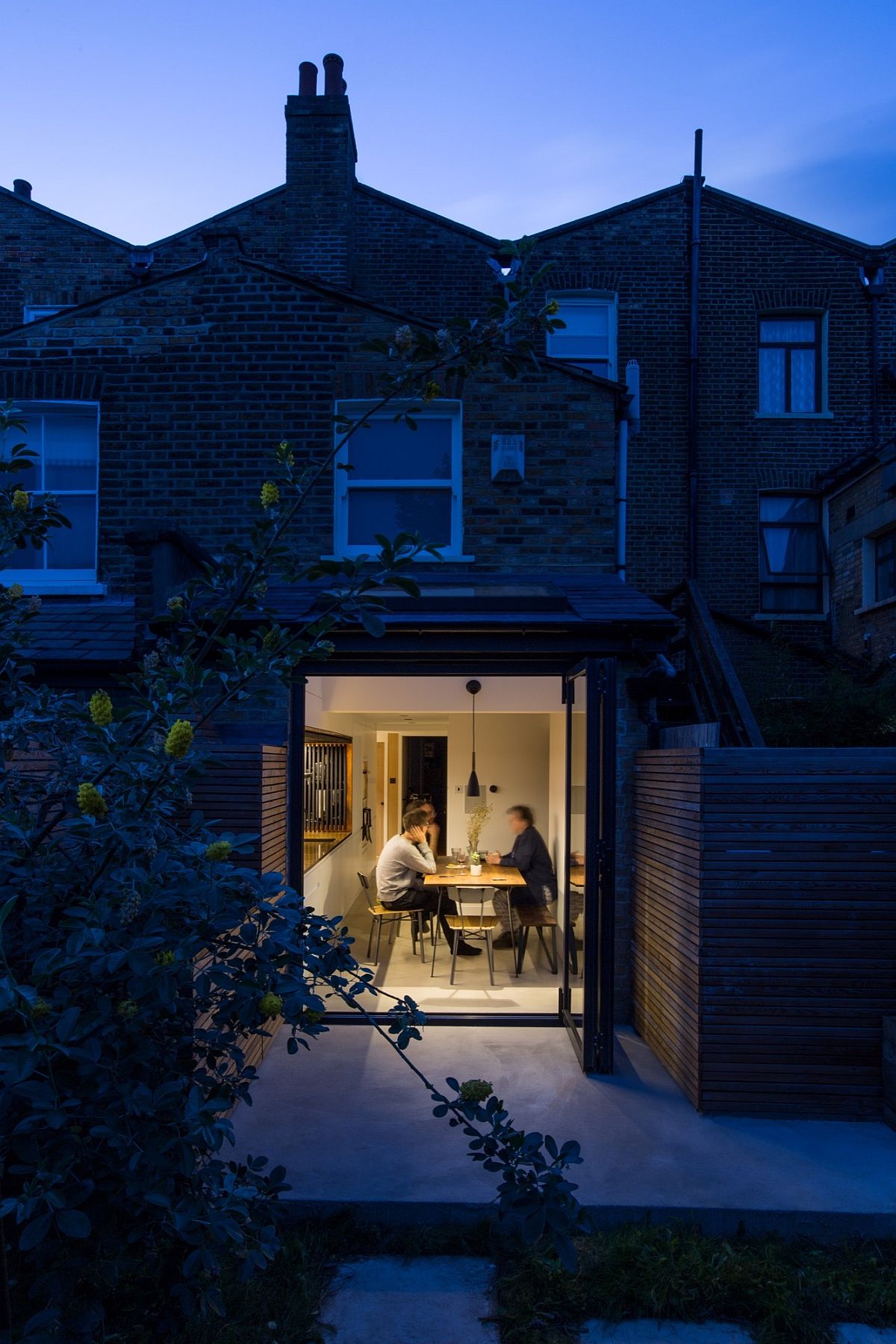 Liked the story? Share it with friends.