The "new" trends featured in today's post are more like new interpretations of classic motifs…which makes them timeless! After all, does tropical style really ever go out of style? And who can beat the breezy look of black and white when it's given an earthy twist? Throw in some crisp blue and white, and you have a recipe for spring style that can last all the way through the summer. Read on as we highlight our three favorite tabletop trends (currently offered by top retailers)…
Tropical Style in Green
Ah, tropical style! You re-emerged several years ago, and we're delighted that you're still going strong. This season it's all about layering lush shades of green, and throwing in textiles that feature tropical plants. With the help of tabletop treasures from CB2, beachy style can be yours!
RELATED: 12 Festive Tabletop Decor Trends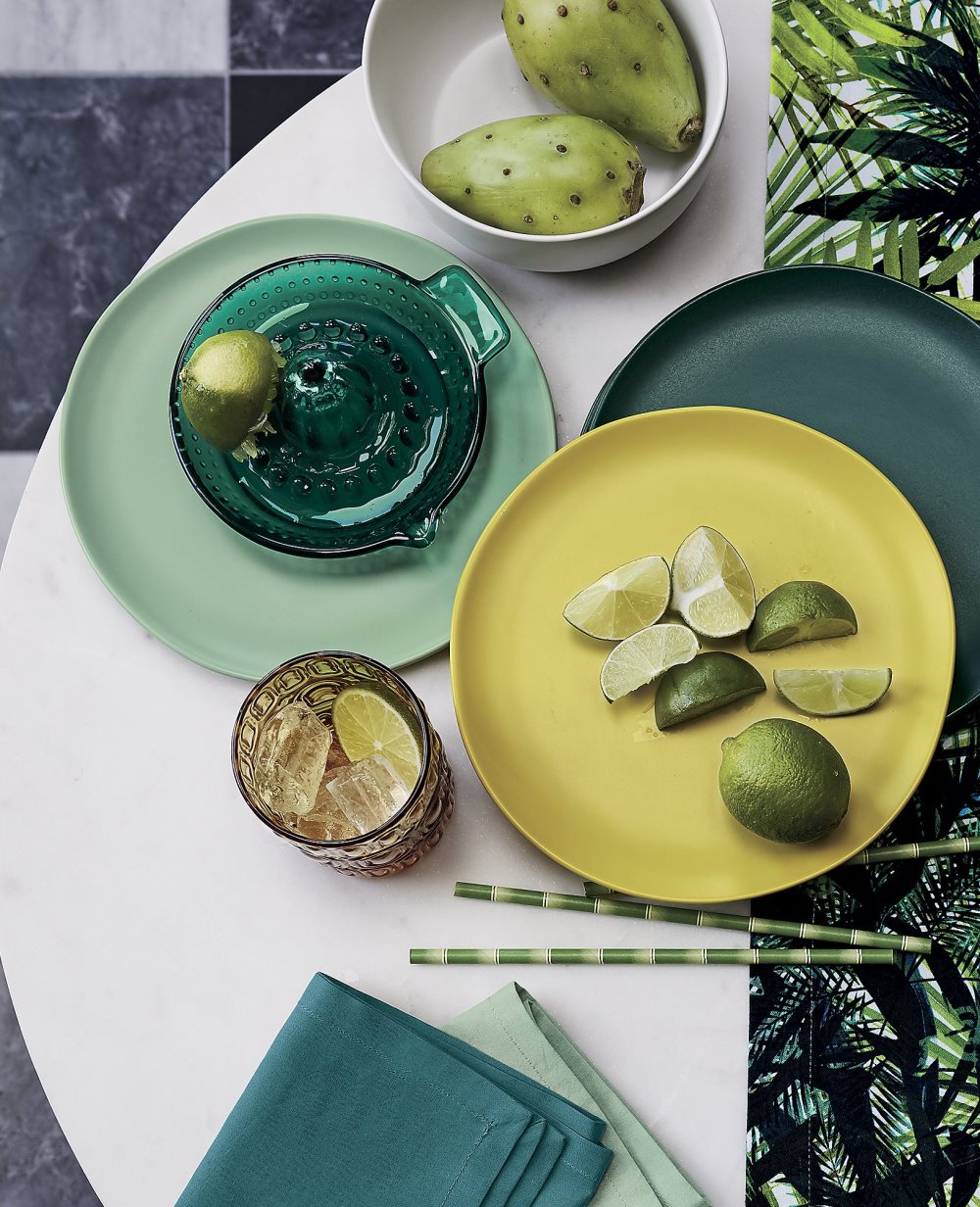 Above and below we see the Riviera Table Runner, along with Crisp Dinnerware in blue-green, seafoam and chartreuse. Don't be afraid to combine a range of green tones, which will add depth (and even a sense of tropical decadence).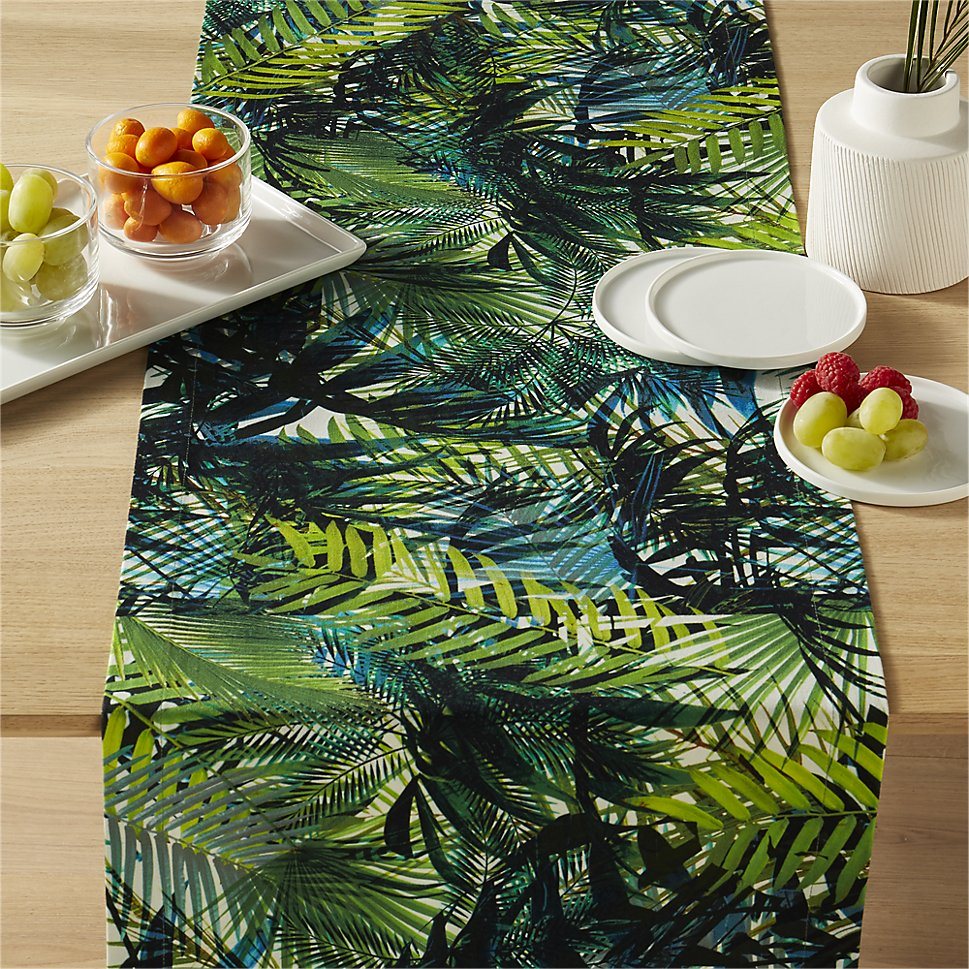 Another retailer embracing tropical style this season is H&M Home. They take the look in a bright direction by adding shades of teal and turquoise: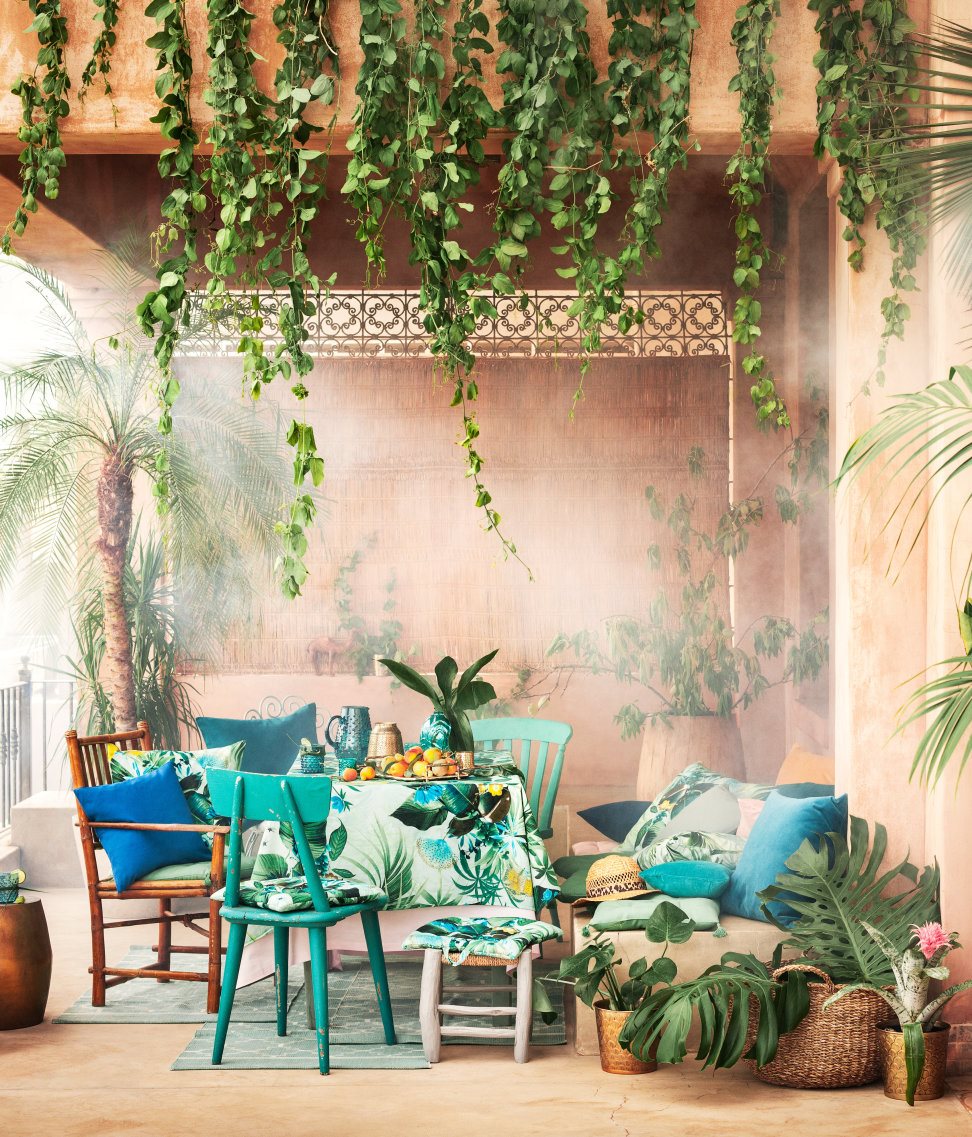 Also available from H&M Home: a range of textured glass products, such as the pitcher and tumblers below. If your tabletop is covered in green, don't hesitate to use orange as an accent color. A bowl of fruit such as peaches or tangerines will do the trick!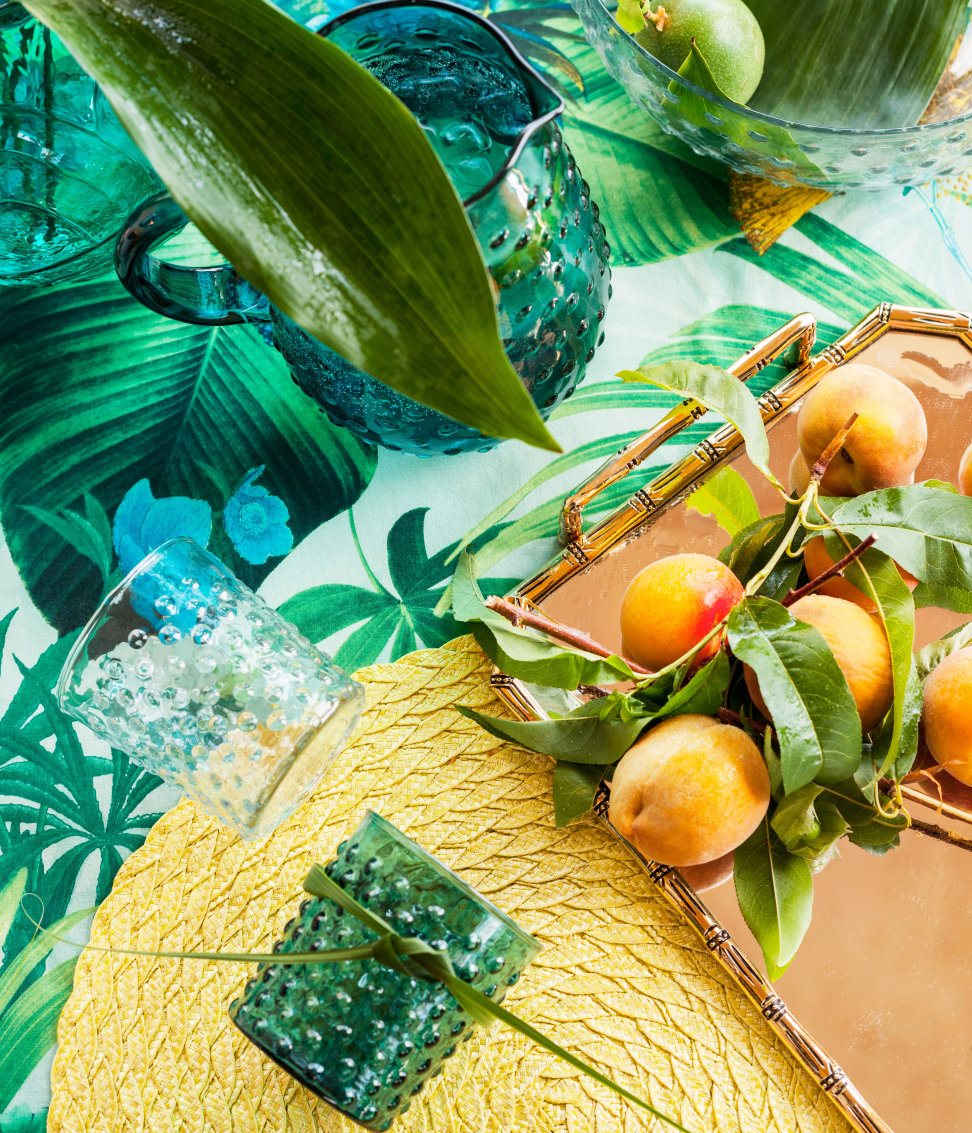 Black, White and Breezy
Black and white is a classic combination, but when showcased in earthy patterns, it takes a wonderfully breezy turn. Zara Home is leading the pack this season when it comes to this laid-back style, which happens to work with any paint color that covers your walls!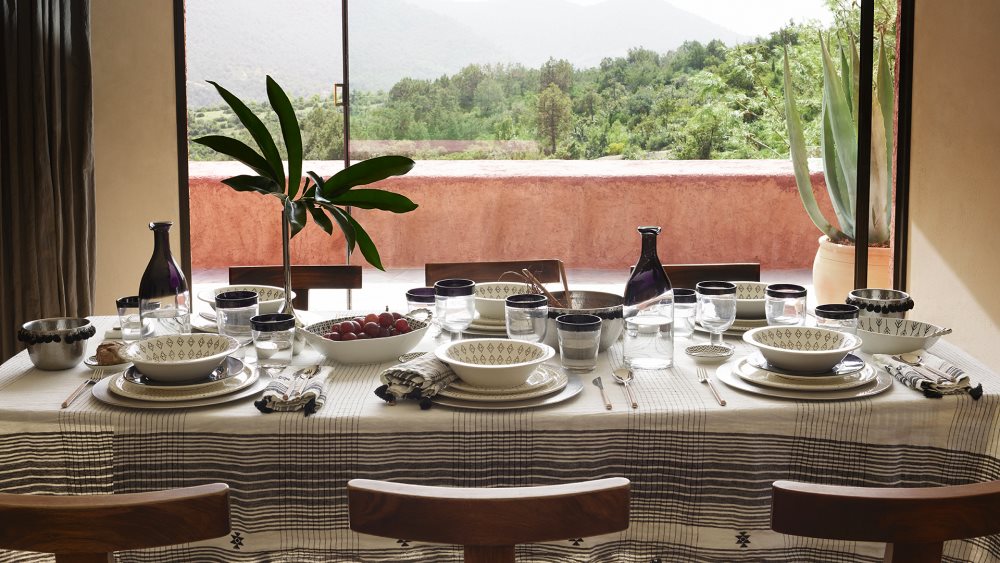 Start with linen textiles, like the Checked Linen Tablecloth featured above and below.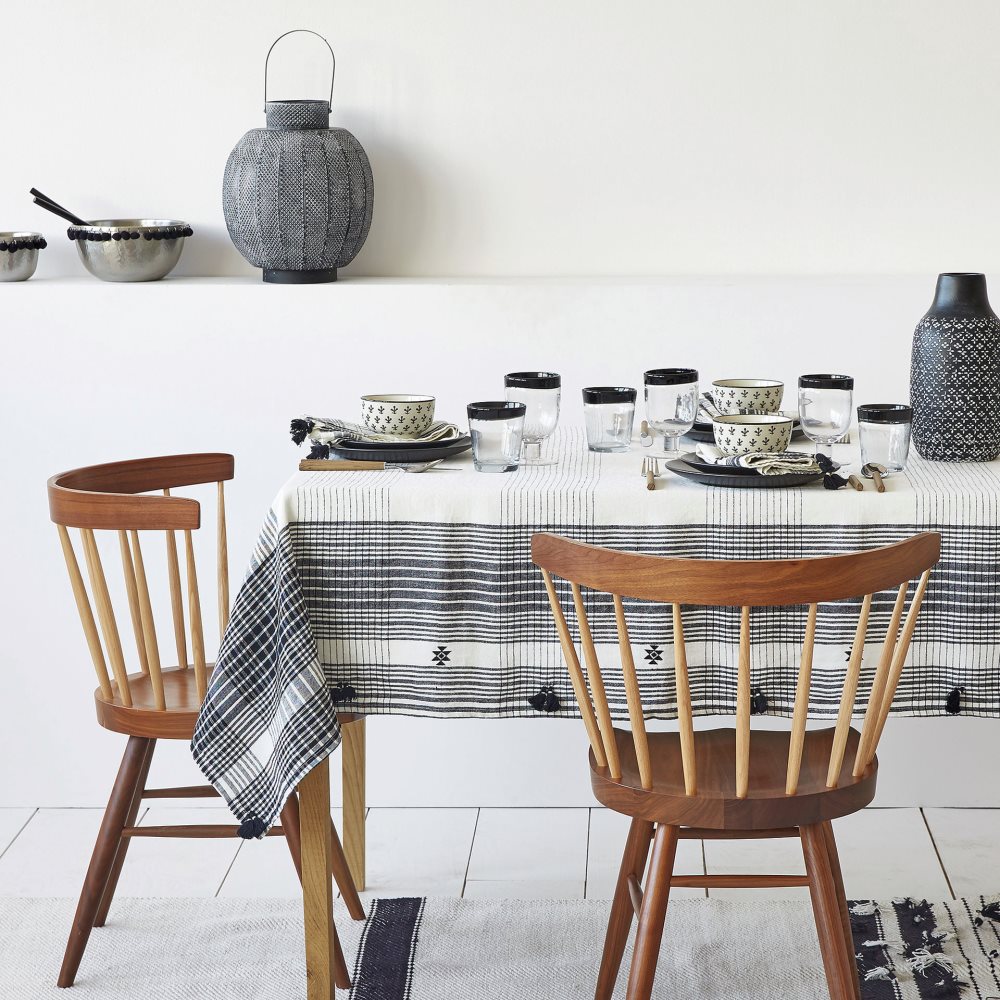 Throw in a few interesting tableware pieces, like this Black Graffiti Effect Glass Tumbler, which creates a sophisticated yet relaxed look in the dining room: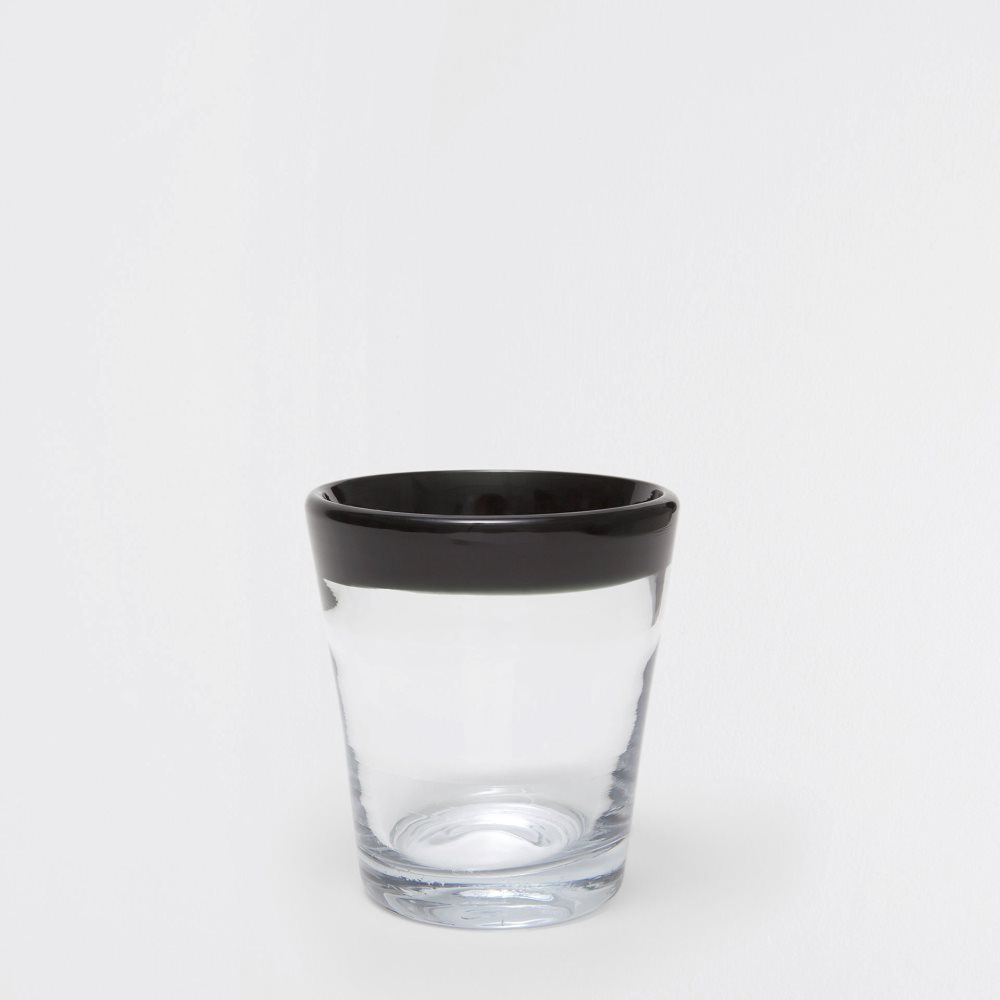 Patterned dishware takes on a tribal look with a series of dotted diamonds, as shown on the Two-toned Printed Porcelain Bowl: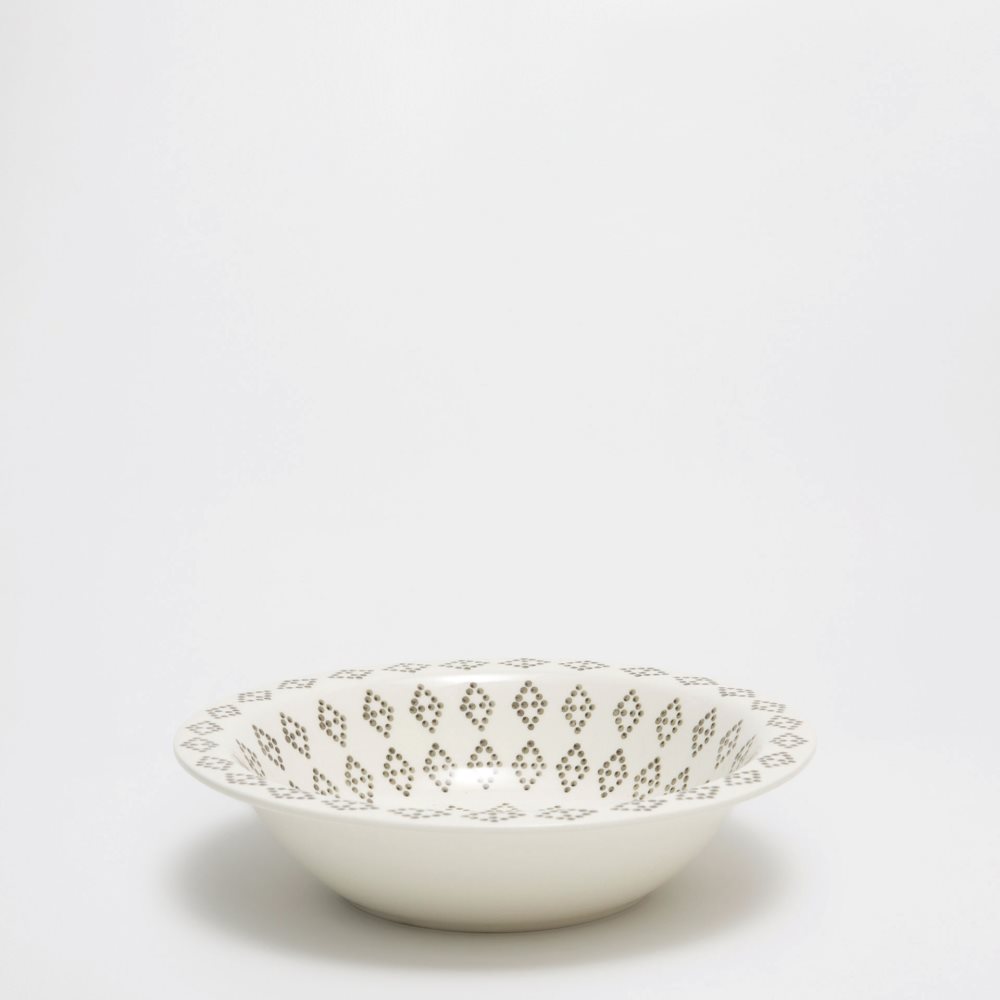 Pom poms on a salad bowl?! Absolutely! We're loving the Handmade Metal Tassel Salad Bowl, which is like jewelry for your tabletop: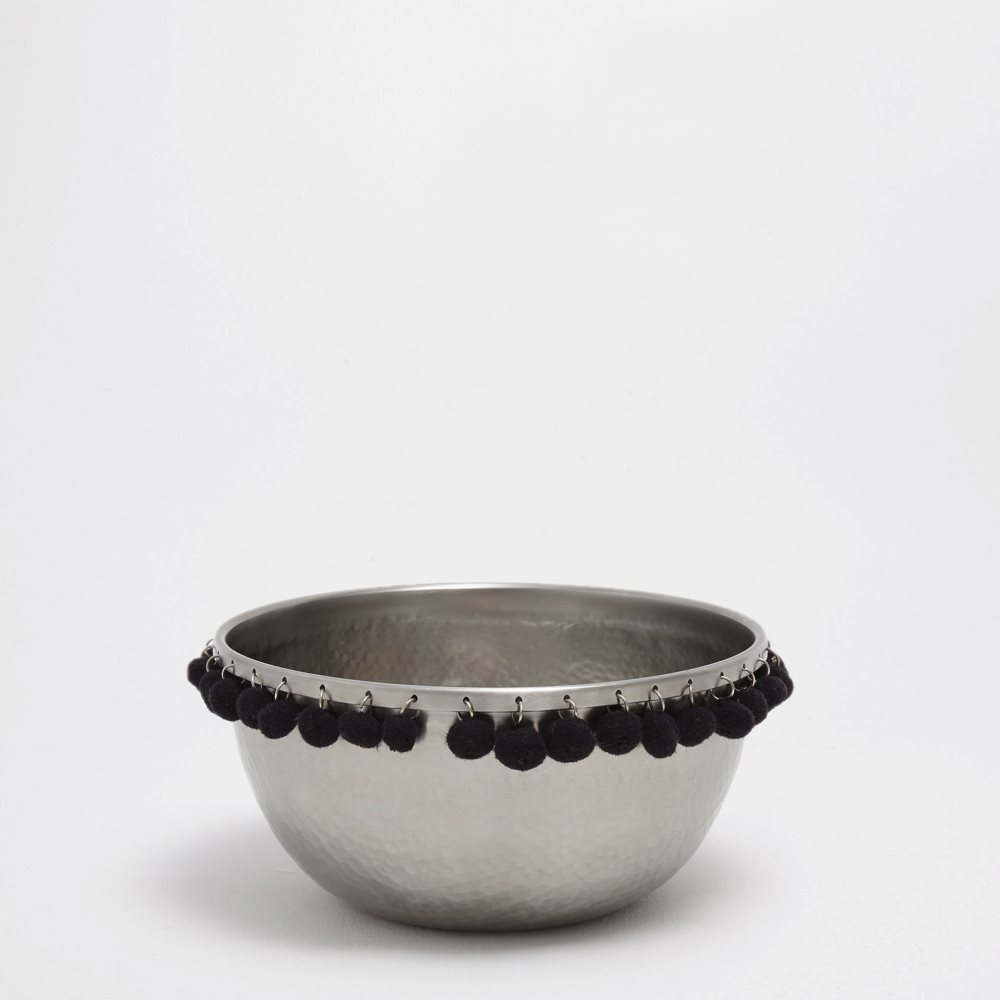 Don't hesitate to mix in some wooden pieces, which will add a tropical vibe, especially if you feature greenery in your centerpiece. H&M Home is currently offering a range of black and white pieces, such as the Tea Towel shown below: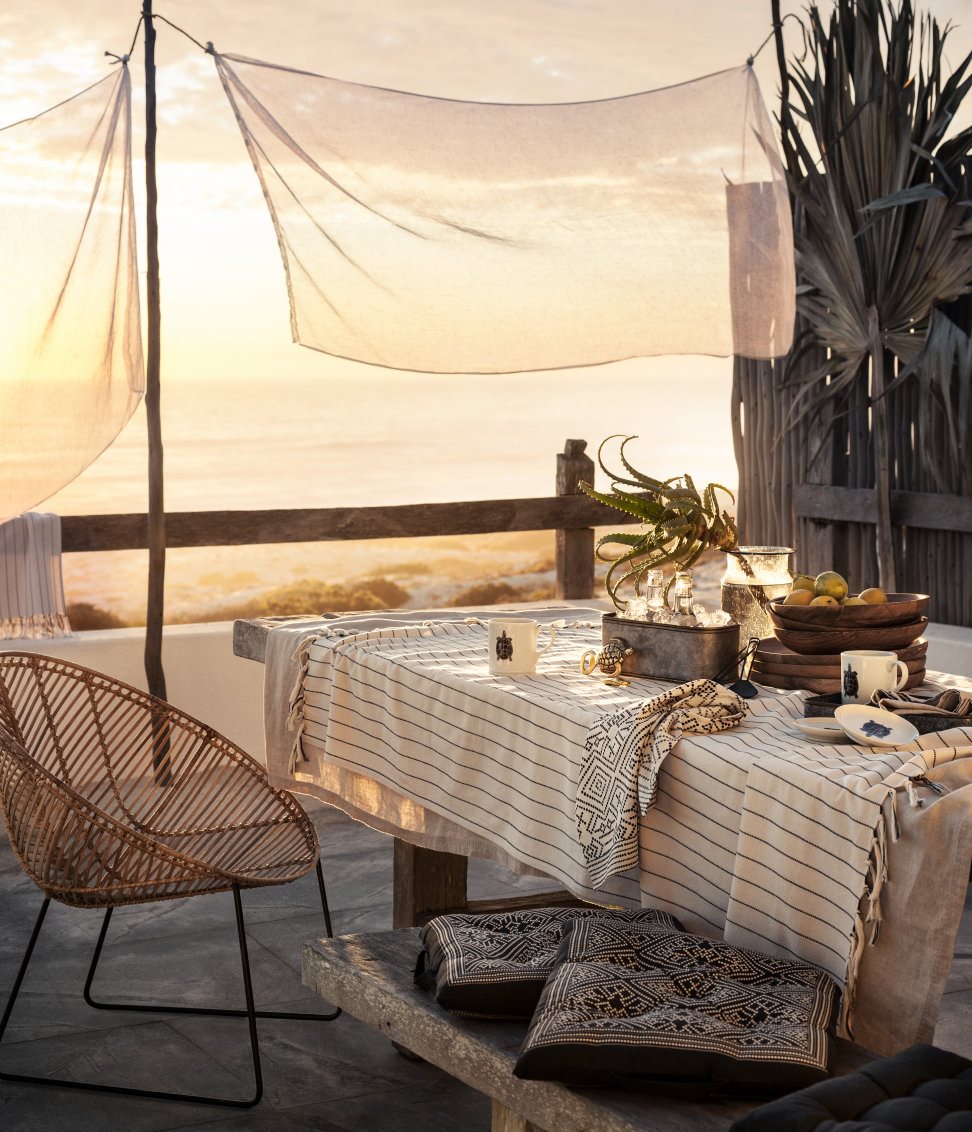 Next we see more proof that black and white + wood = a match made in heaven! Especially when accented with these Metal Salad Servers from H&M Home: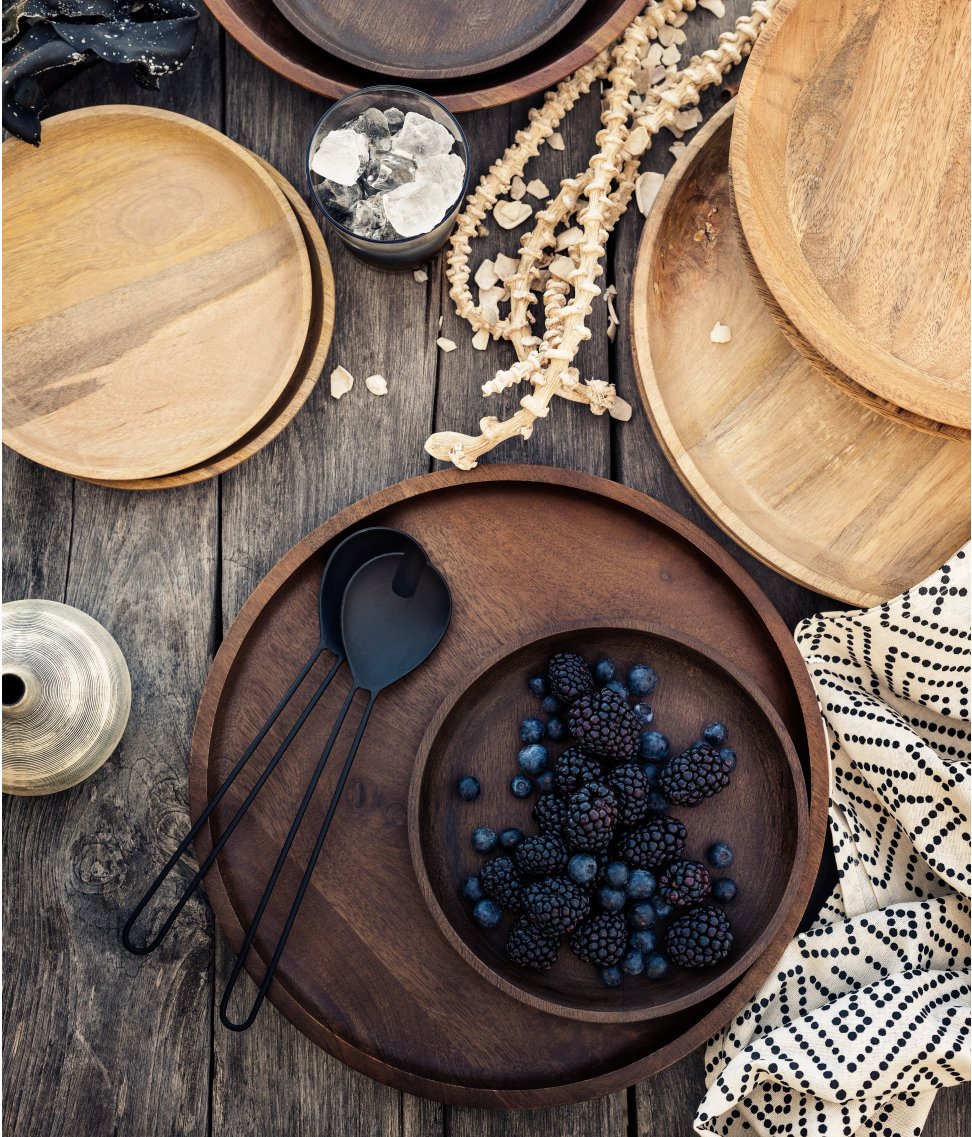 Last but not least, when your black and white tabletop is accented with fruit, there's an undeniable tropical feel. Plus, fruit makes the perfect outdoor centerpiece, as shown on CB2's Escale Cooler Cart: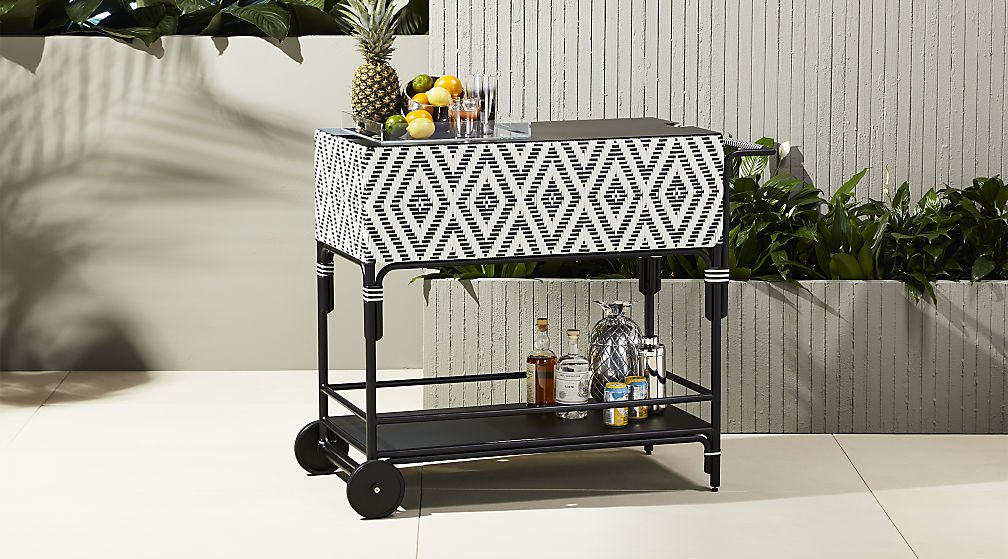 Crisp Blue and White
Today's final featured tabletop trend is the beauty of blue and white. It's crisp, it's summery, and it makes a refreshing statement. Crate & Barrel is packing their spring offerings with blue and white dinnerware for both indoor and outdoor entertaining.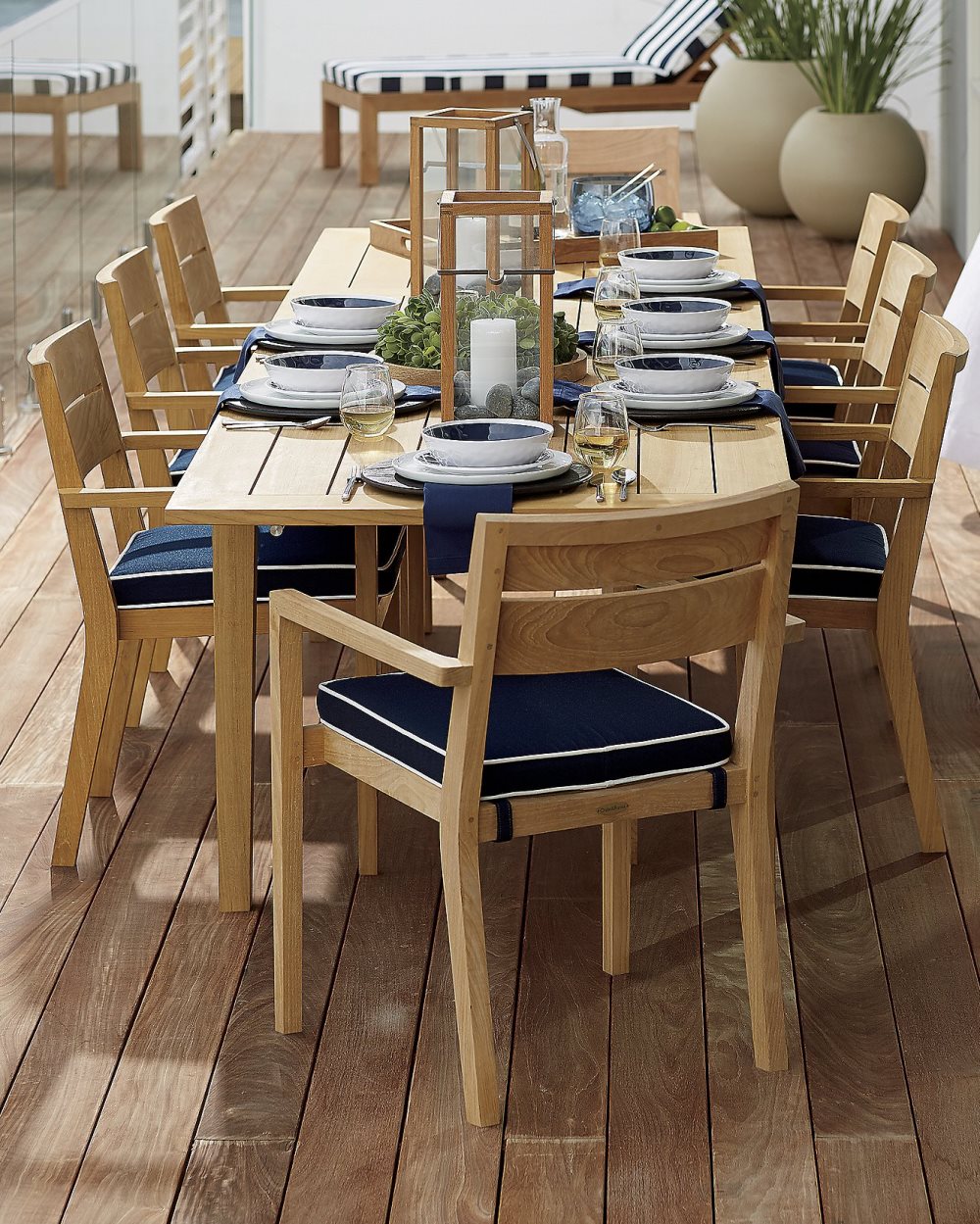 This Regatta Melamine Bowl is perfect against a backdrop of concrete and wood. Yes, blue and white can take a modern turn, especially when clean lines are involved.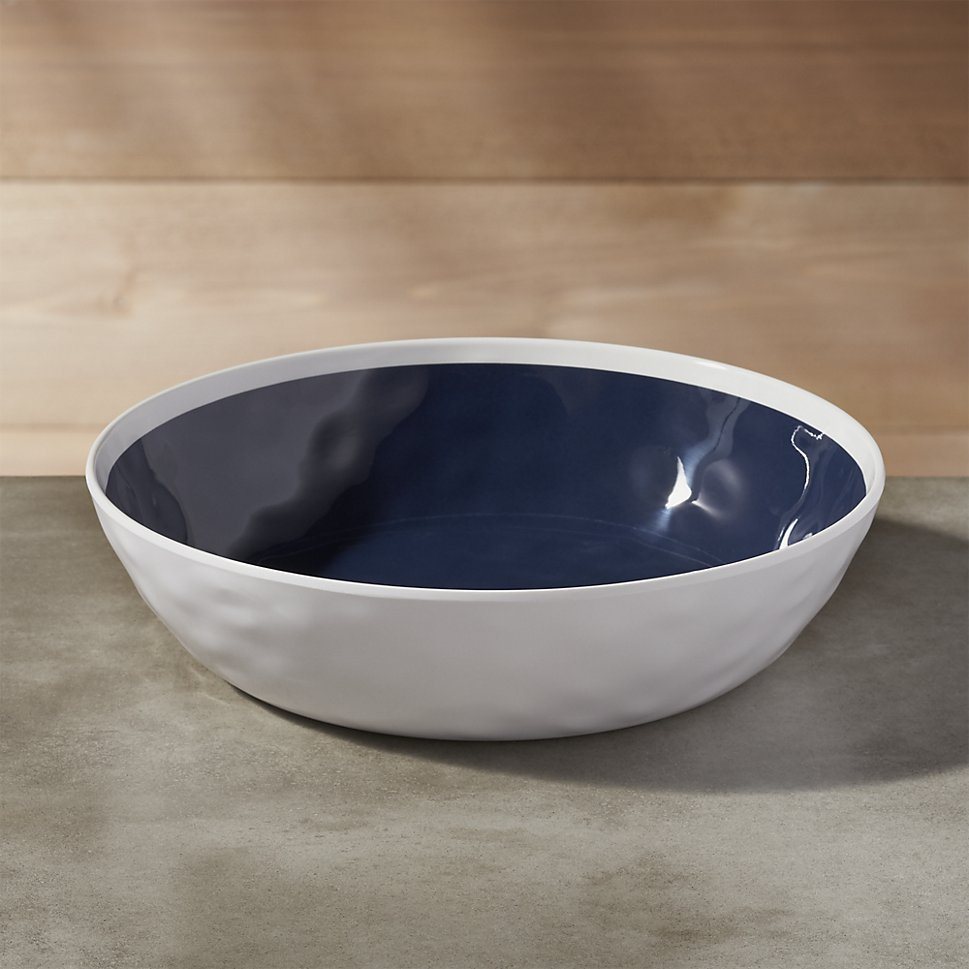 You can't go wrong with stripes! Crate & Barrel's Cabana Navy Stripe Dinner Napkin is the epitome of summer style. Hence the "cabana" in the product title. We're loving it!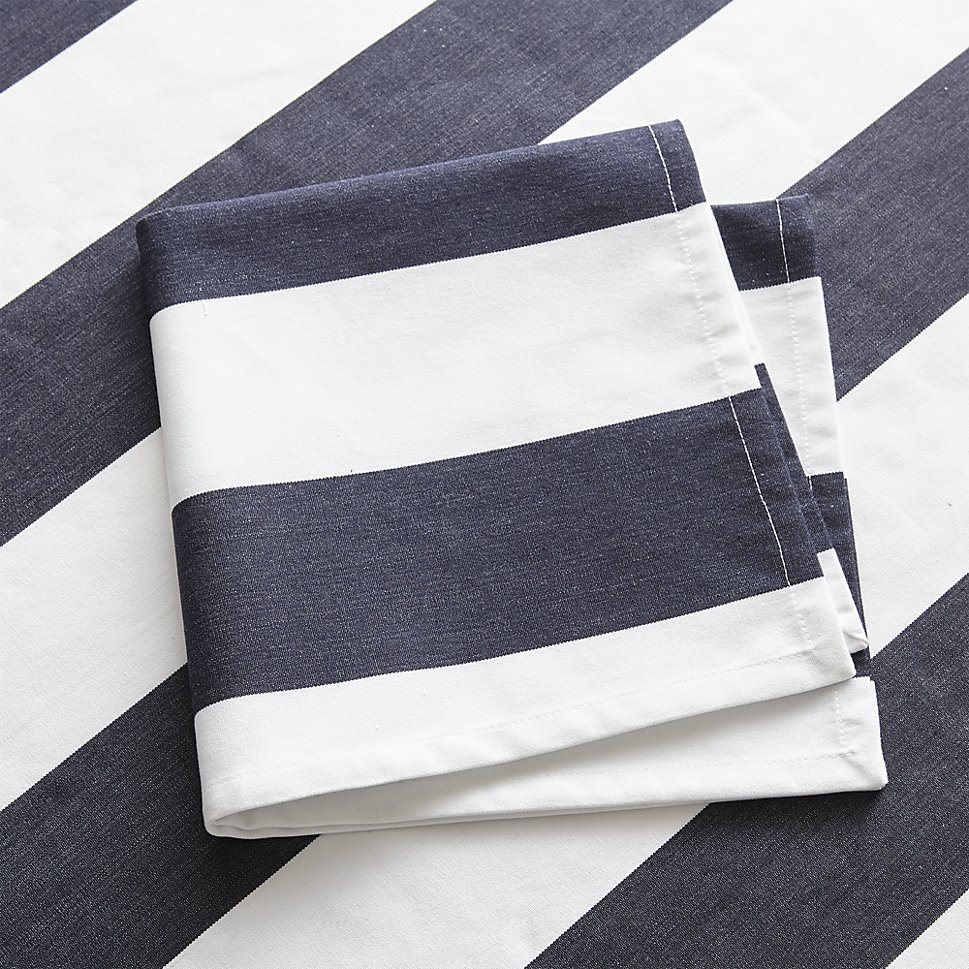 Consider blue-rimmed dinnerware for your spring and summer table. Crate & Barrel gives their Maison dinnerware a classic yet modern update with blue edges. Say hello to the Maison Cobalt Blue collection, which pairs well with a marble tabletop: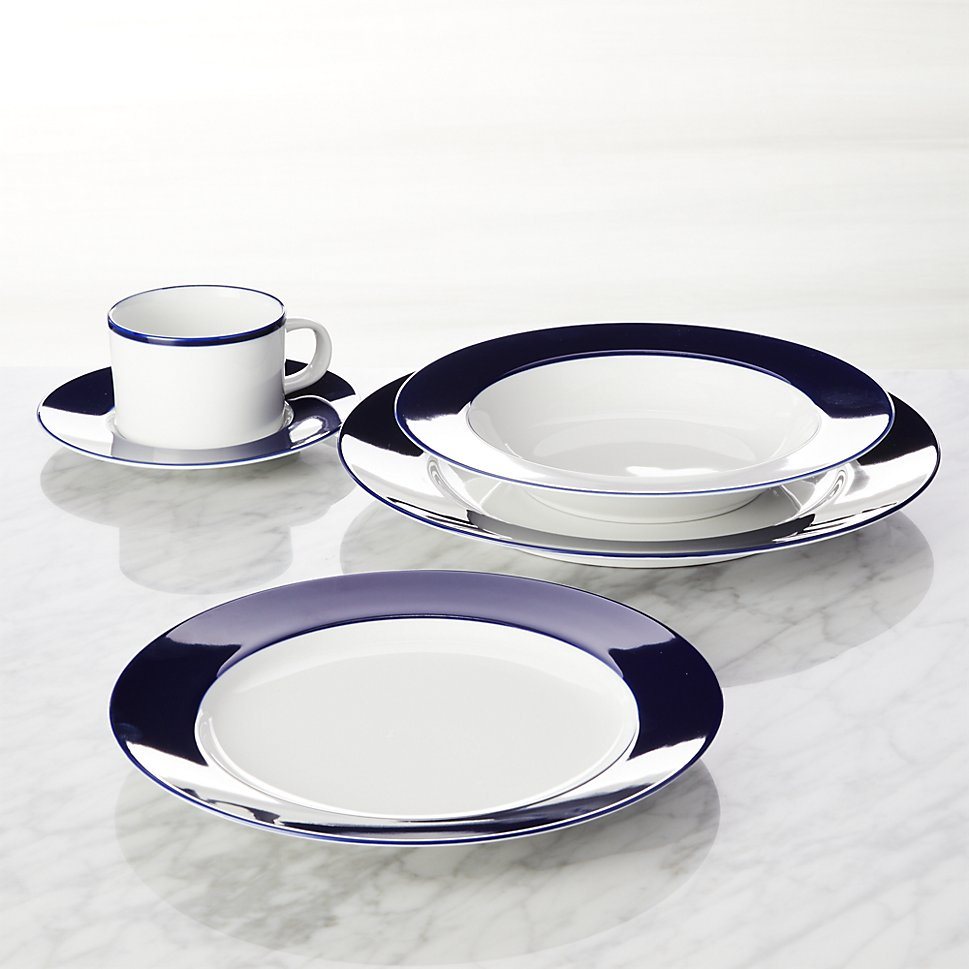 In fact, the collection even includes Asian-style dessert plates that are inspired by Japanese family crests, proving you can mix and match blue and white dinnerware patterns: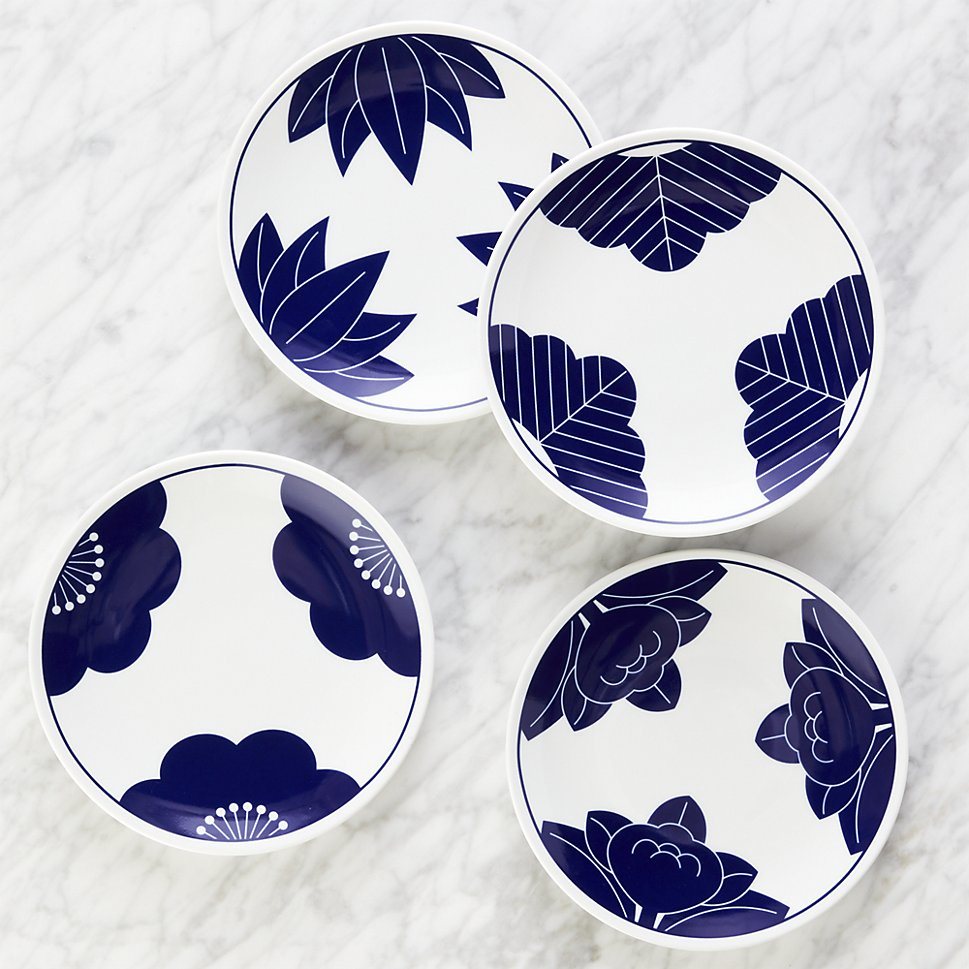 Don't forget that you can accent blue and white tabletop palettes with bright hues such as red, orange, yellow and turquoise. This Cirque dinnerware is the picture of festive seasonal style: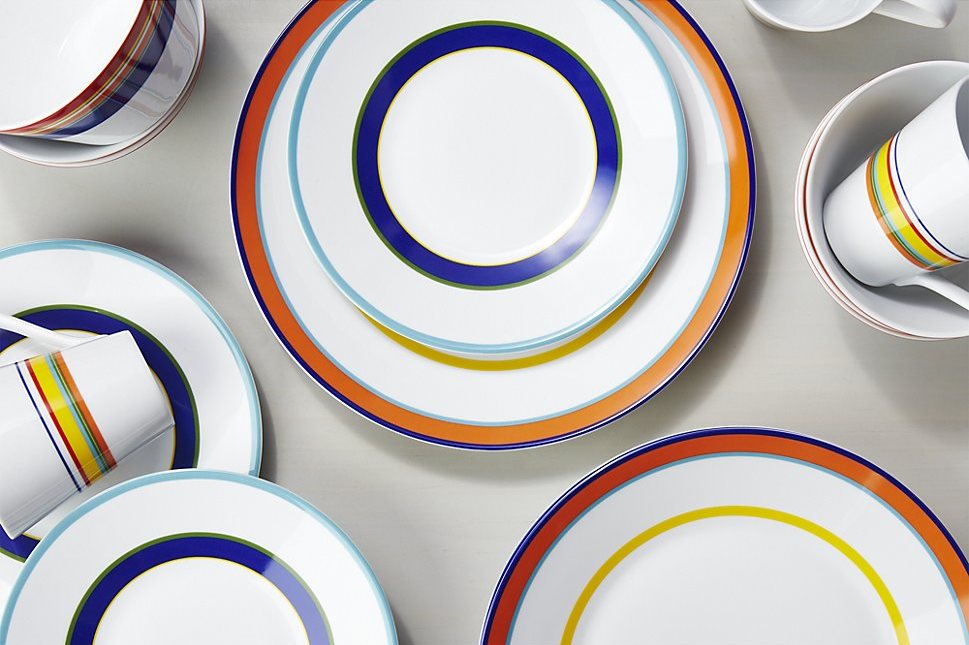 When it comes to your tabletop, do you prefer tropical style, earthy black and white, or a blue and white palette? Tell us about your favorite look by leaving a comment below…