Summer is well and truly here and if you live anywhere close to the tropical belt, then you might already be feeling the effect of days that are too hot to handle at times. But for those far away from this sweltering heat, summer comes as a welcome change of pace with the cold receding to the backdrop for a few pleasant months. Summer is that time of the year when inevitably most of us want to spend some time outdoors and maybe even have a trip or two to the nearest beach planned. But it is also the perfect time to move away from the décor and design choices of the previous season and to get it ready for the second half of the year. Today, we look at the hottest trends shaping bedrooms this summer and it is a collection you do not want to miss!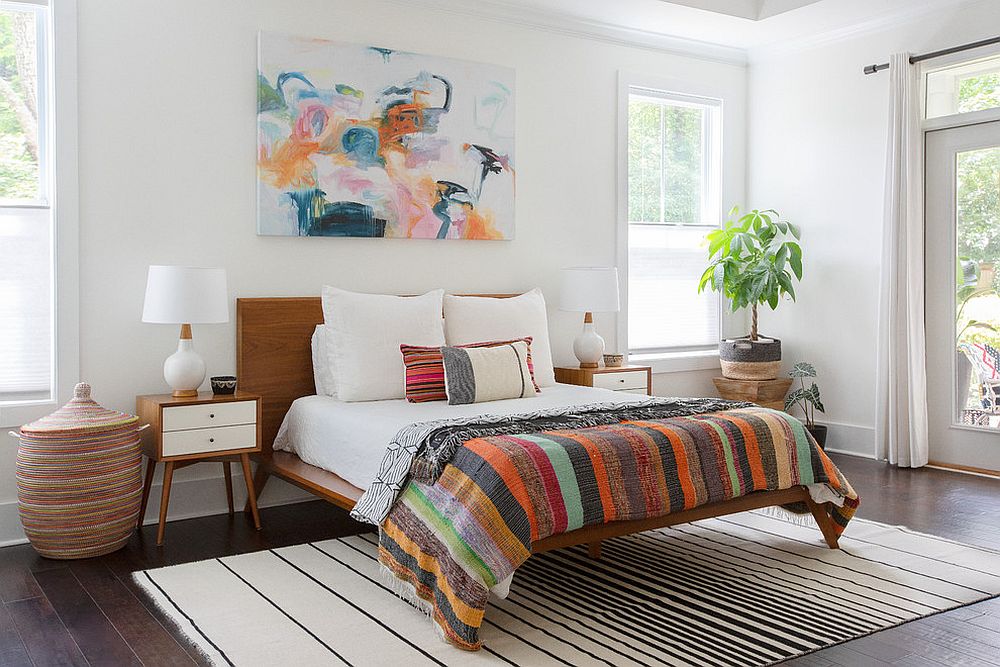 The best bedroom decorating trends for summer 2019 are an extension of those that have topped the charts in spring just a couple of months back. This means you would not have to alter the bedroom dramatically in most cases. Some seem like the usual suspects that turn up every year at this time while others open up an entirely new decorating direction for you. Irrespective of what you love, there is something here for everyone! Step in and discover 50 of the very best inspirations –
Ceiling Beams Make a Statement
This one might be a bit hard to add to your existing bedroom, but if you are lucky enough to have striking ceiling beams in the bedroom, then make sure that they shine through this season. The easiest way to do this is by obviously keeping the ceiling itself as neutral as possible. Be it classic wooden beams in the rustic bedroom or more refined additions in modern spaces, the idea of smart ceiling beams adding textural beauty to the bedroom is something that is catching on fast.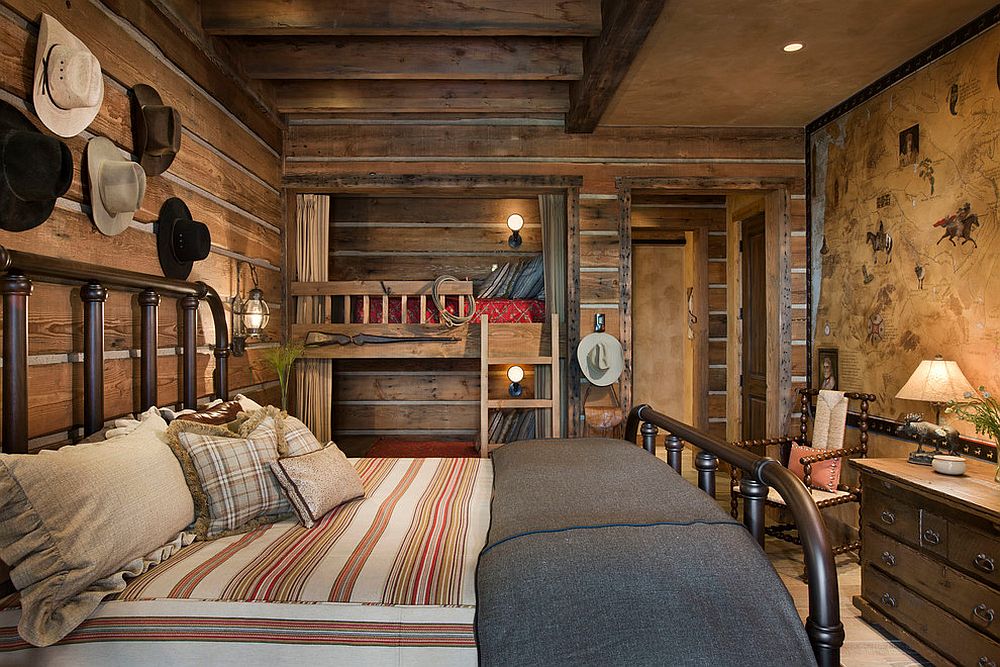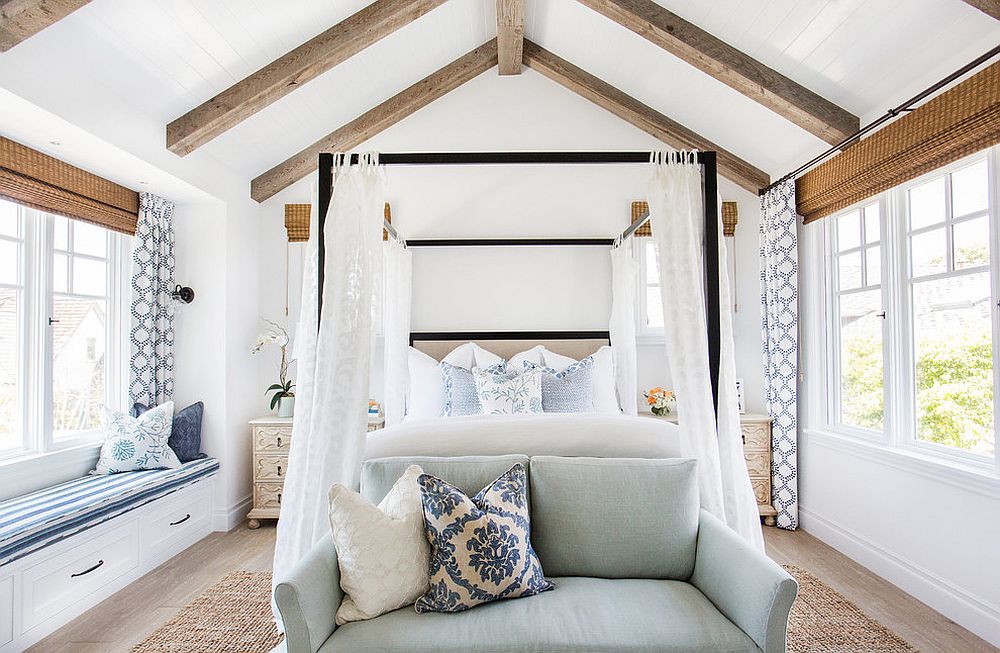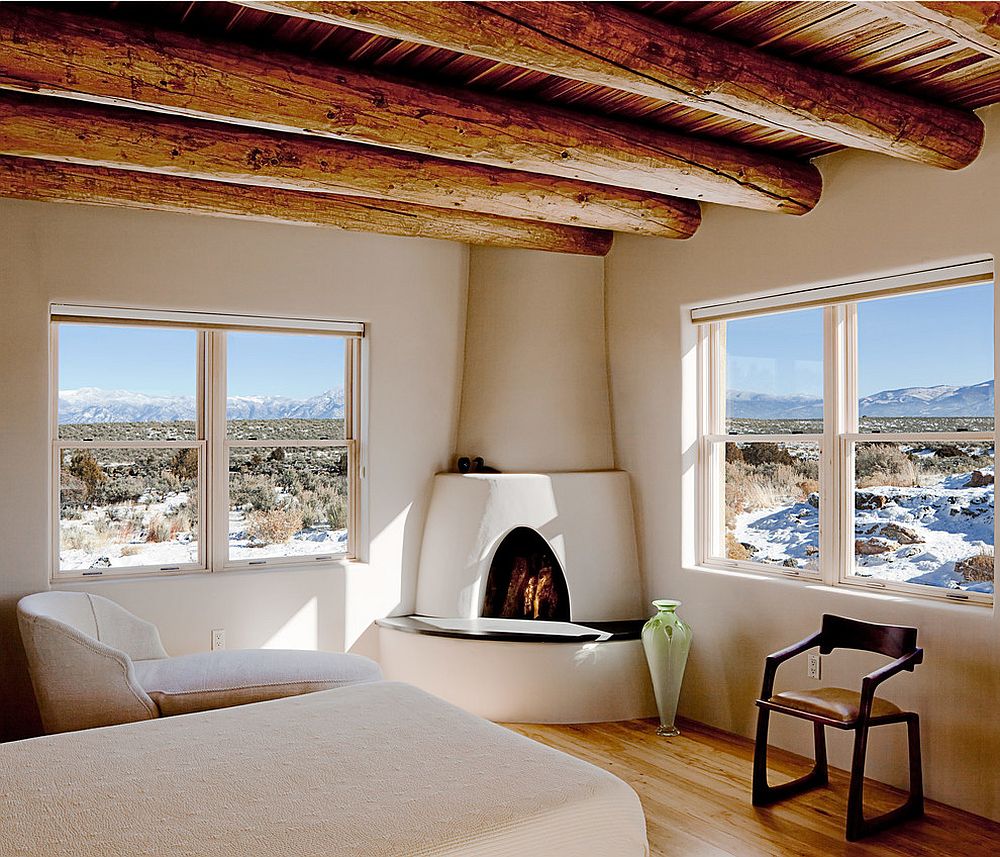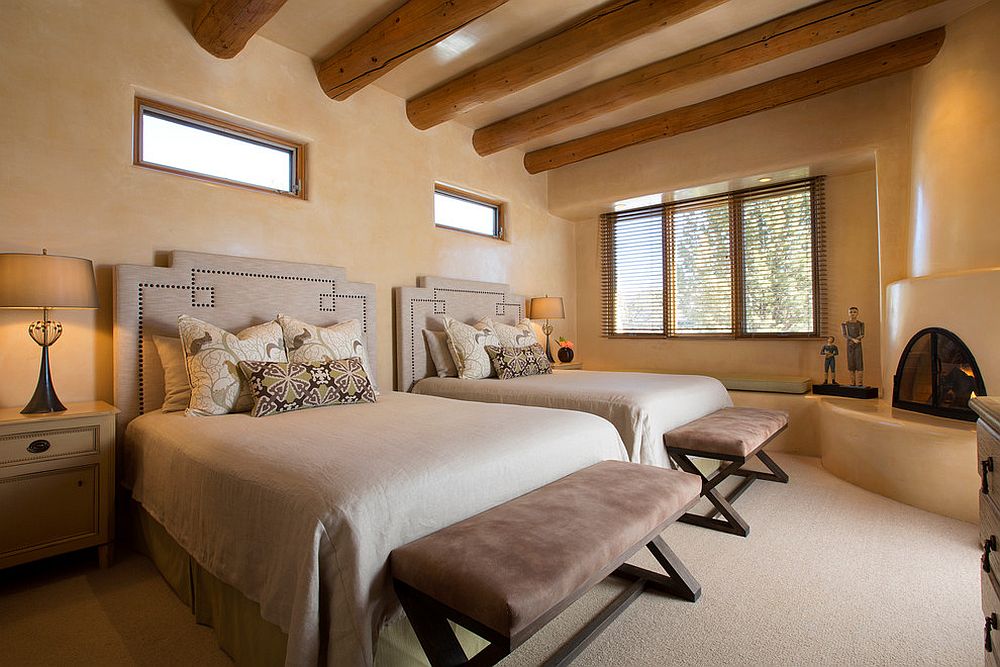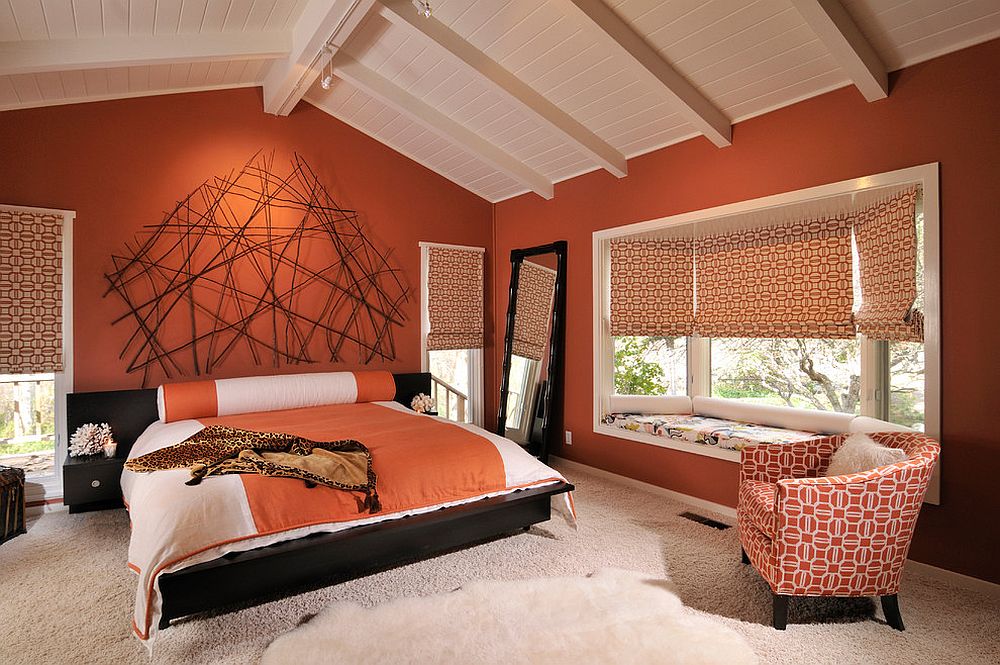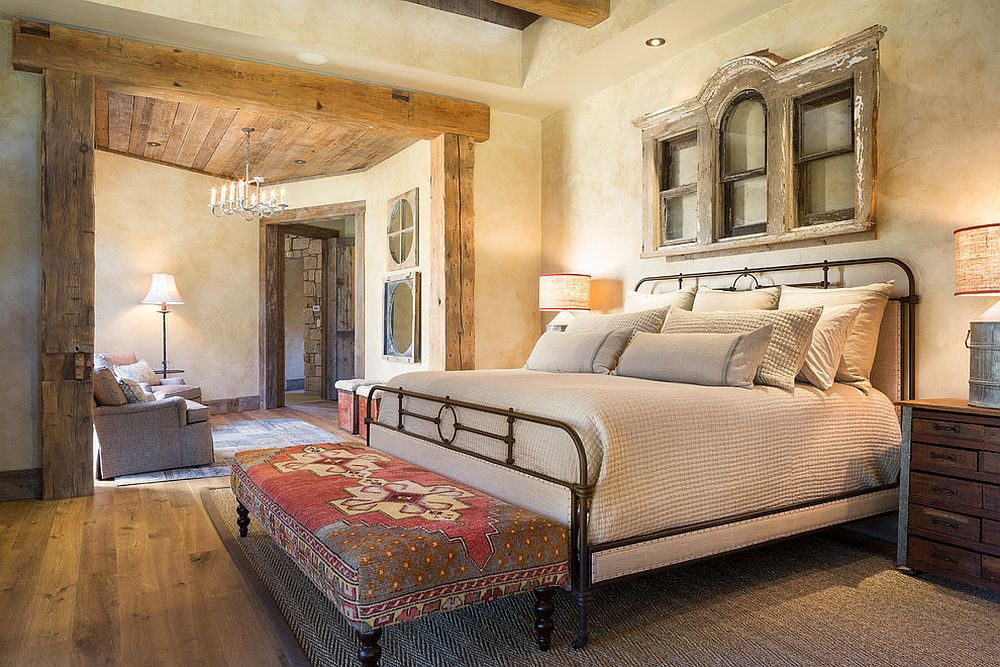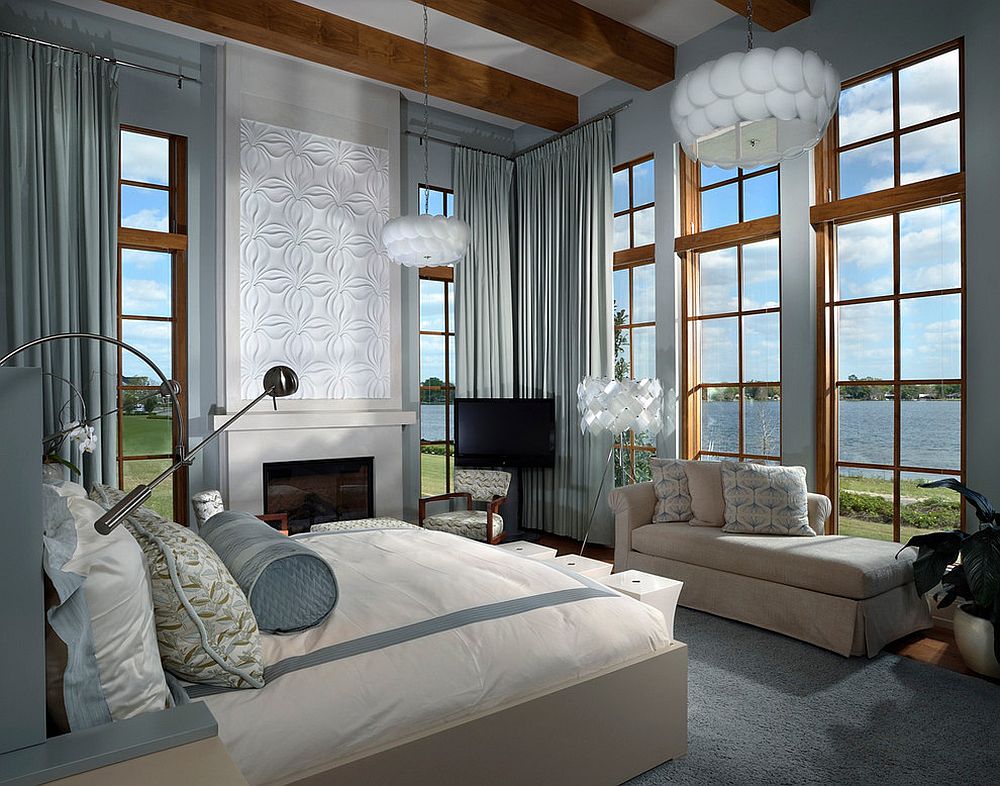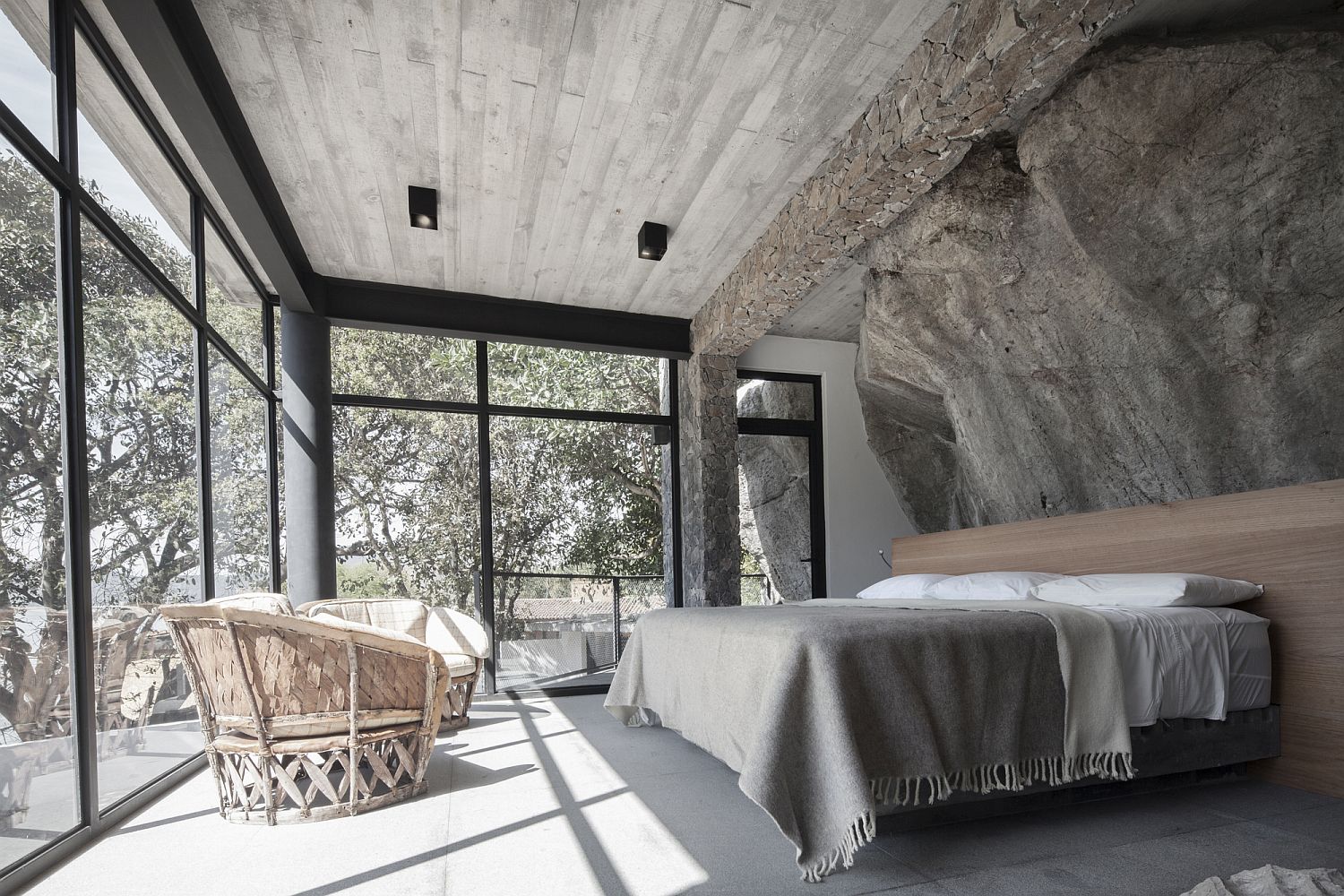 Green All The Way!
We often see a color like blue take over bedrooms and living rooms this time of the year and if you want to god down that route this season, then it might not be a bad idea at all. But for those searching for a color that is a bit different from the usual, the many shades of green come to the rescue in 2019. Bedrooms in green not only bring a new color to your home that you have not tried before, but they also allow you to easily adopt styles like tropical.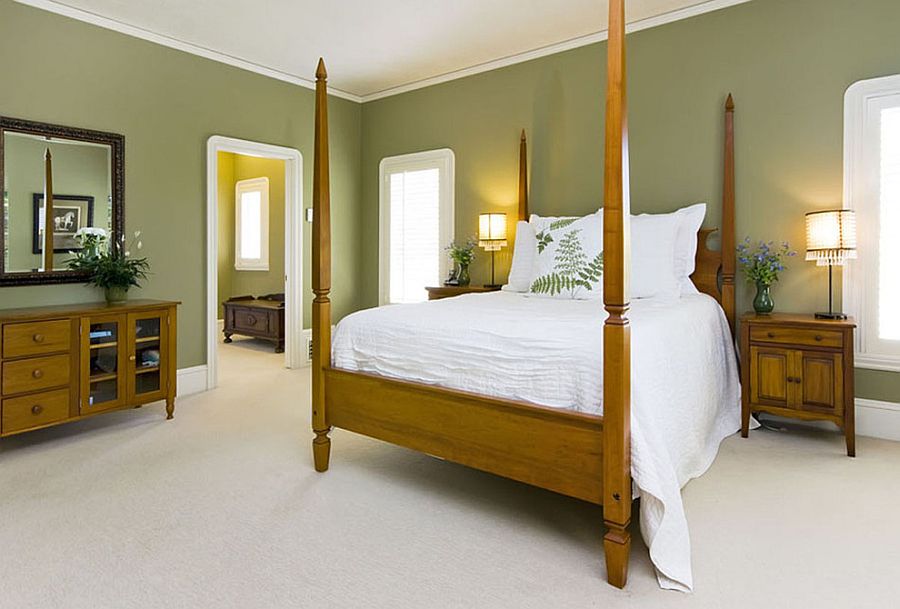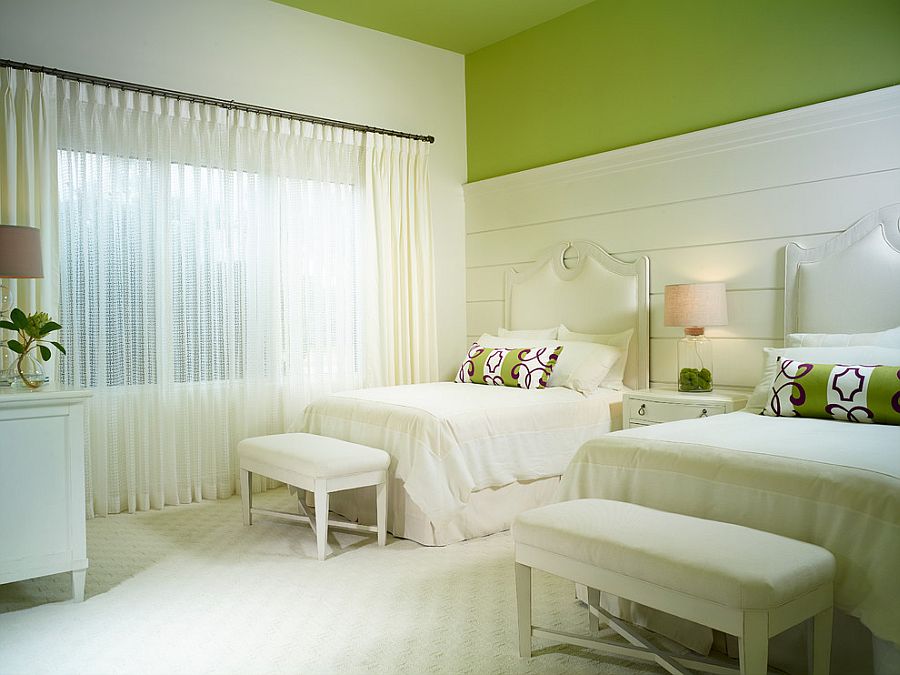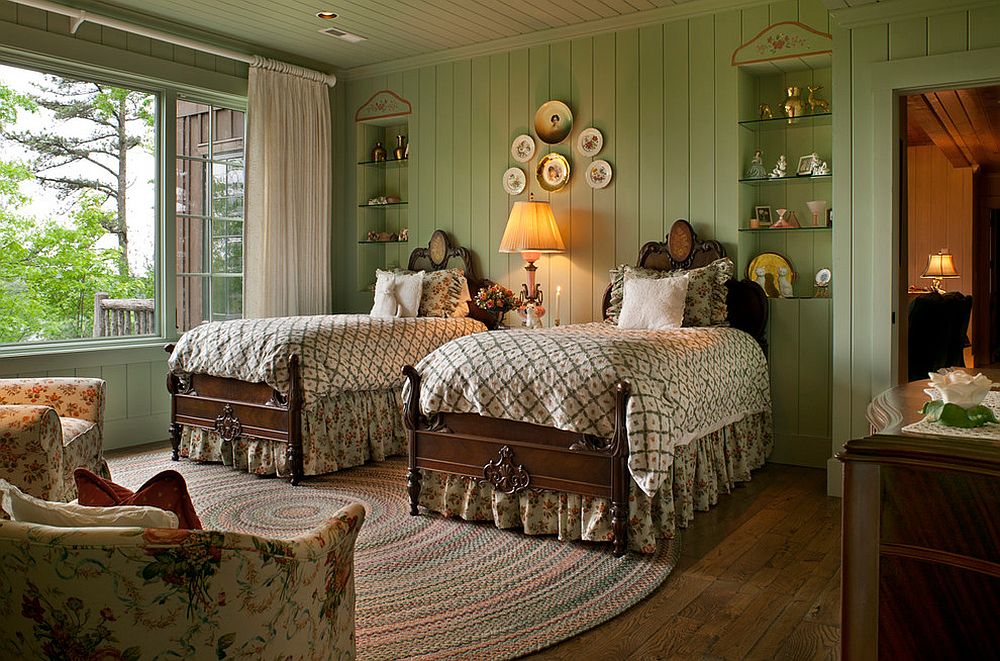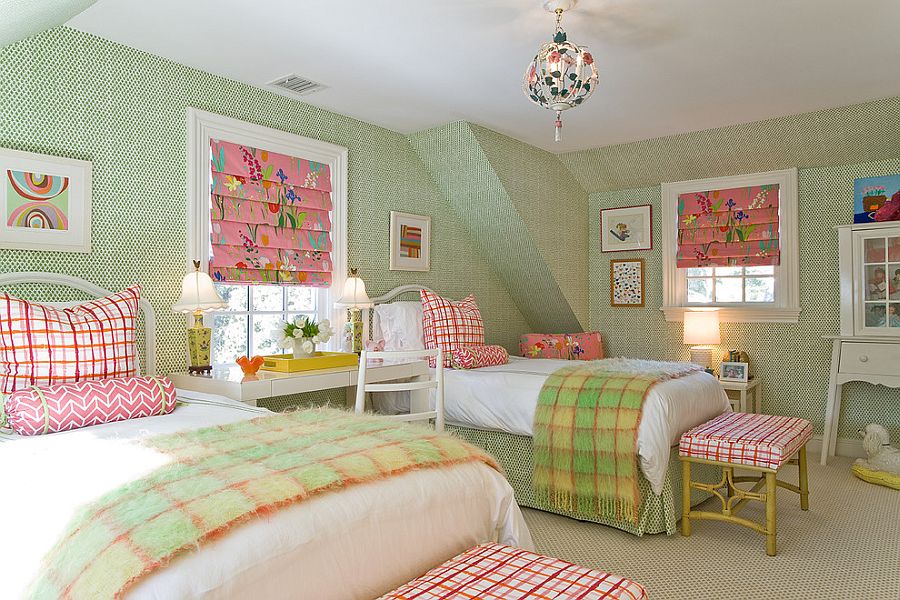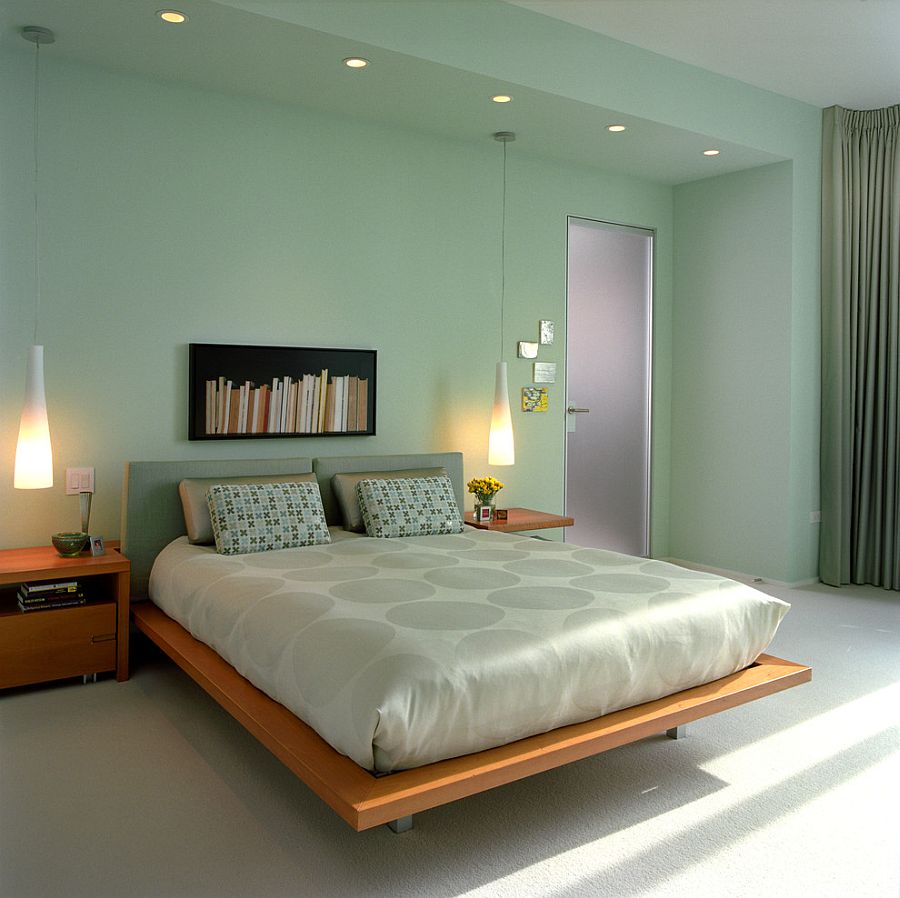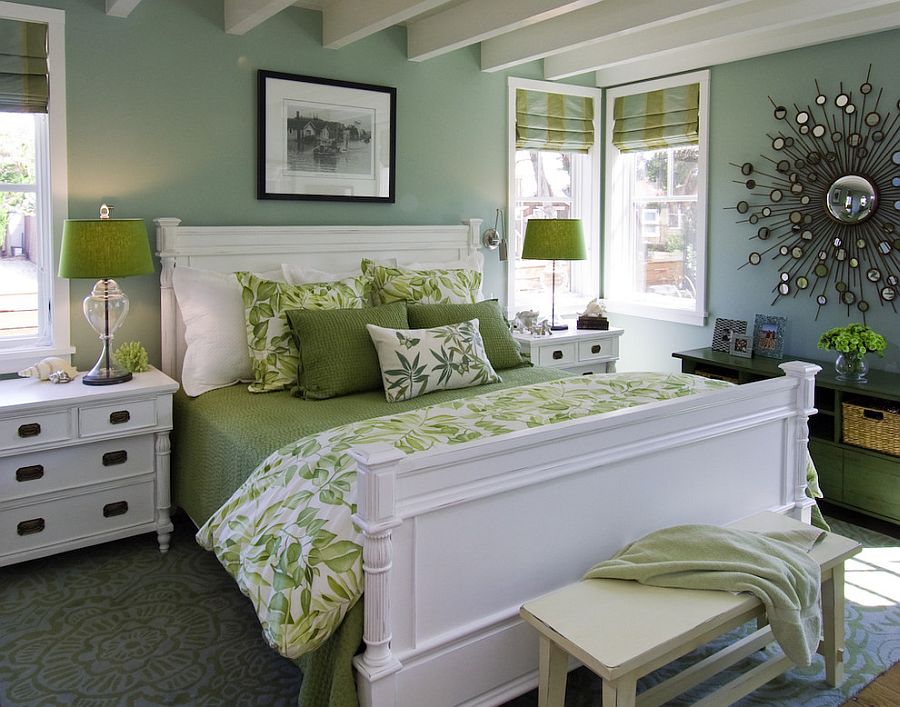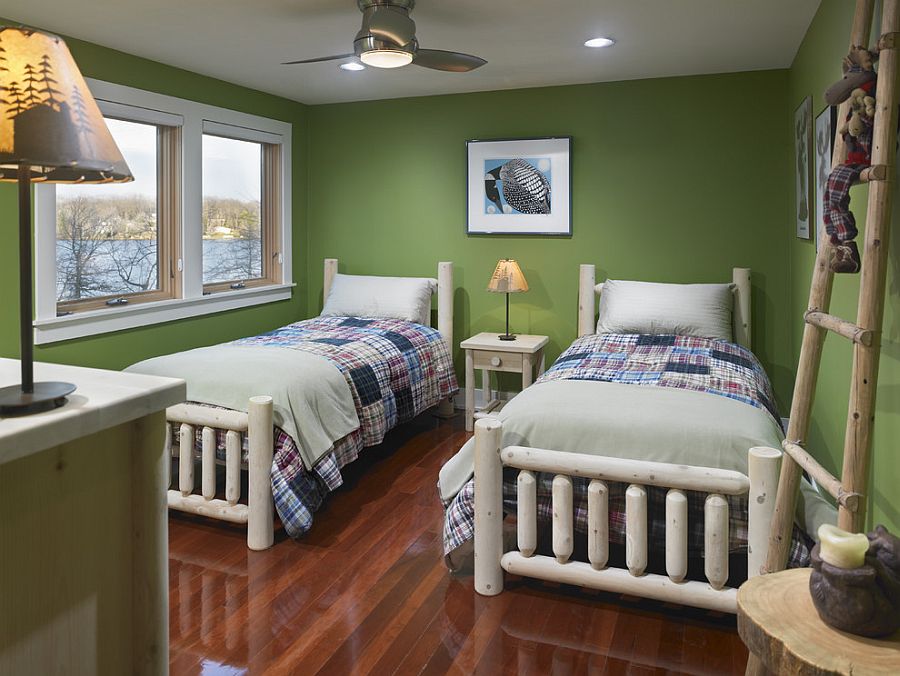 Distressed and Unfinished
Move away from the refined and polished this season to opt for textures and finishes in the bedroom that are a bit raw and rugged in nature. This is not something that takes away too much from the modernity of the space and you can mix and match finishes like stone, brick and concrete to create a bedroom that is truly unique. Make sure though that all these elements and décor additions are linked by a common style.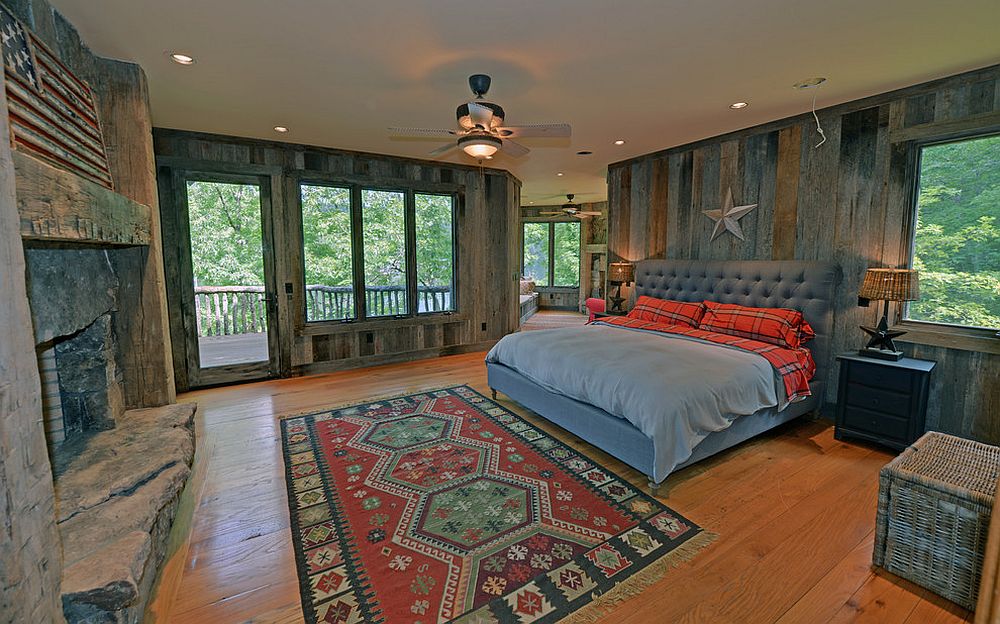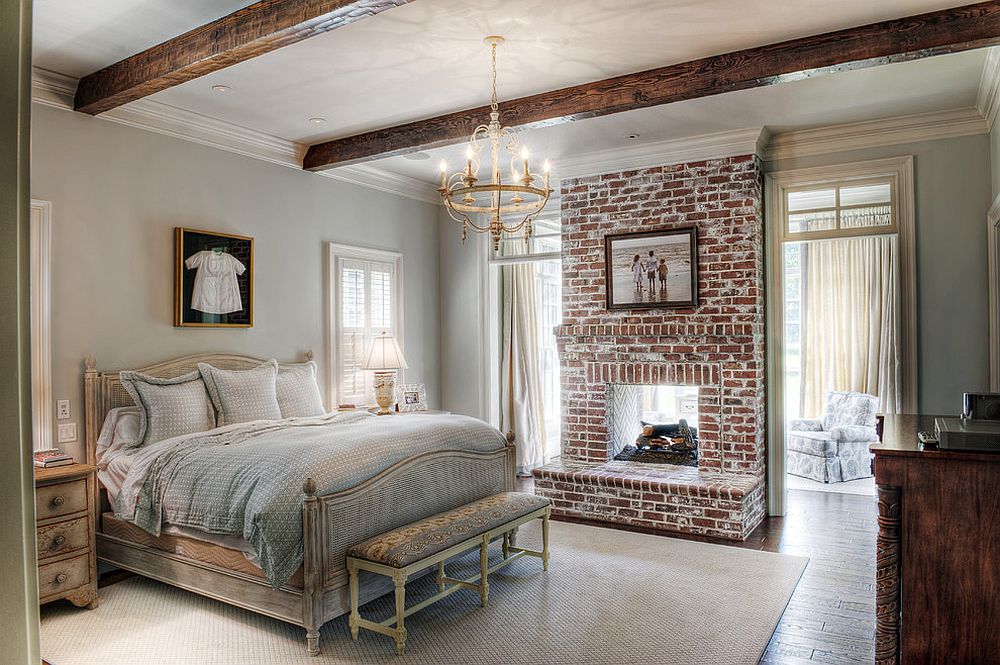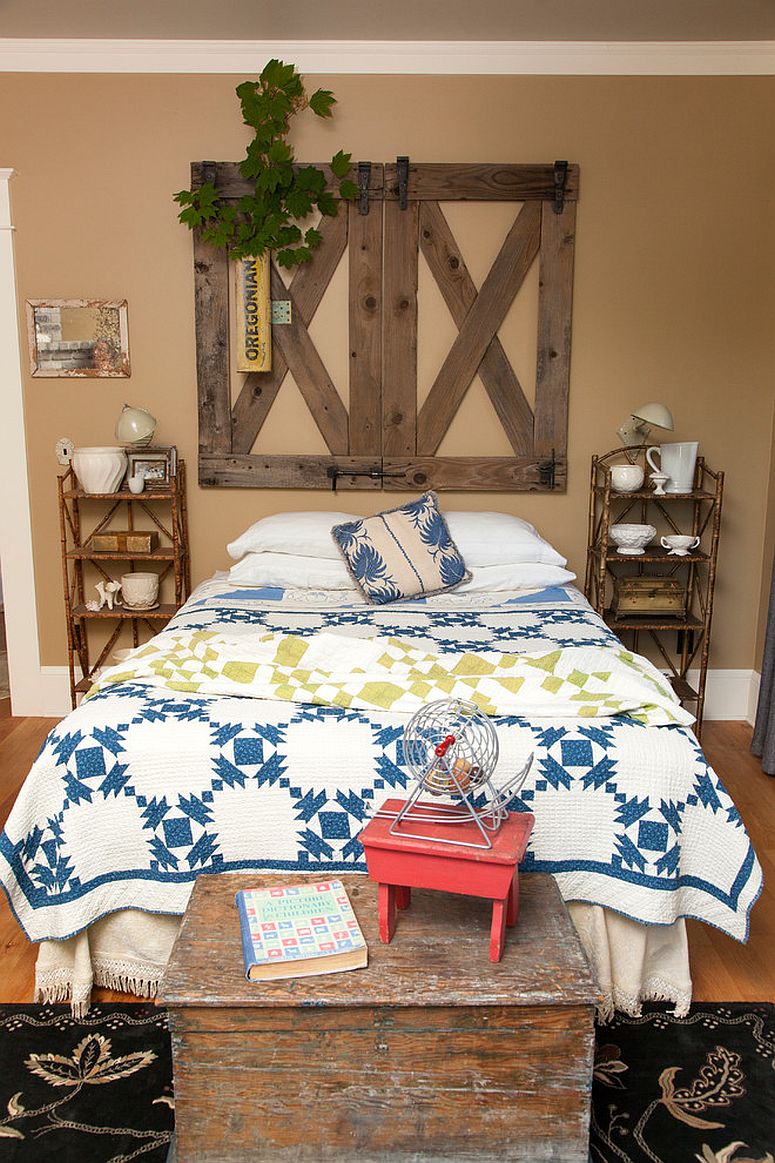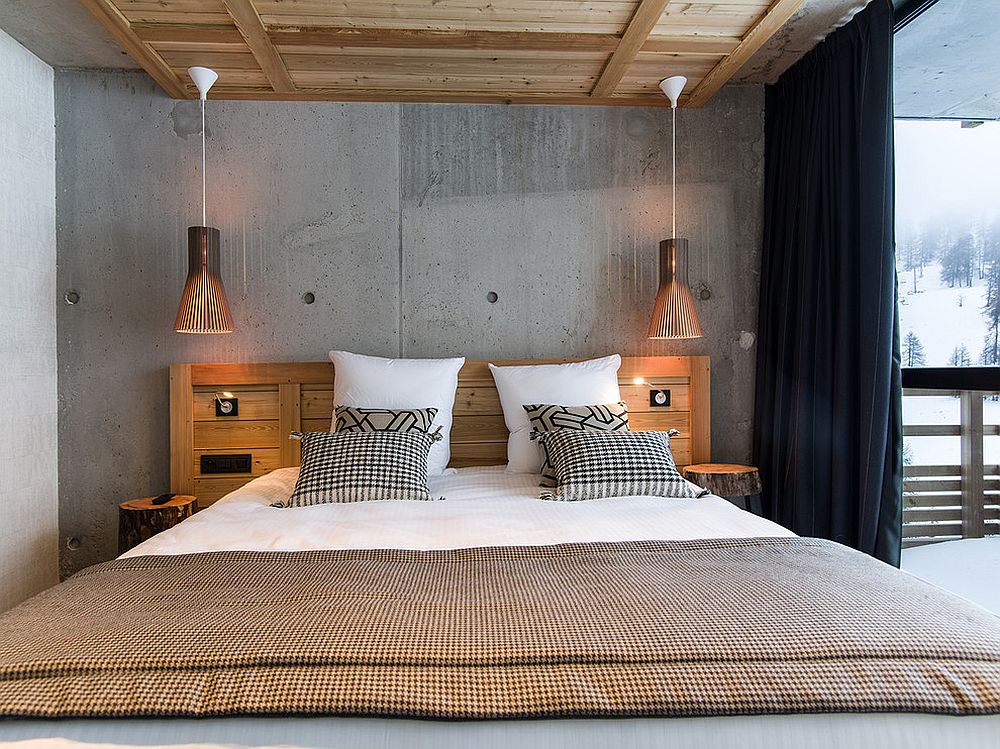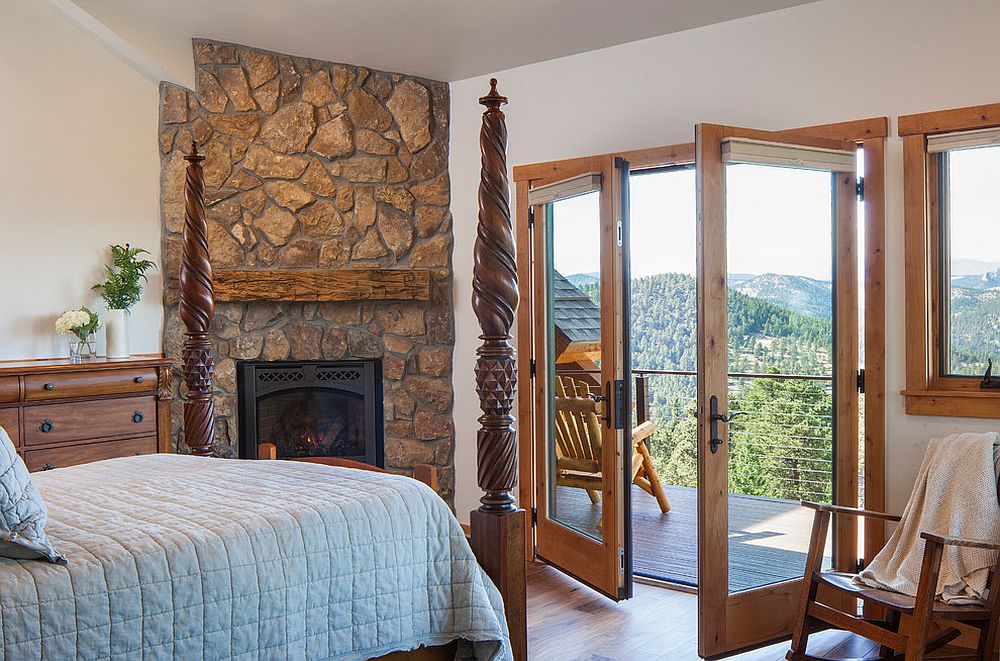 Relaxed Minimal Style
The minimal bedrooms has taken a bit of a backseat in the last few years because of styles like industrial, rustic and farmhouse making a grand comeback. People want a bedroom that feels warm, inviting and has a few imperfections as well! But for those who prefer the minimal setting, it is time to blend in a touch of coziness with minimal sophistication for the best of both worlds. How much of the bedroom needs to be minimal and how you introduce those 'warm' elements depends largely on personal choice and sense of style.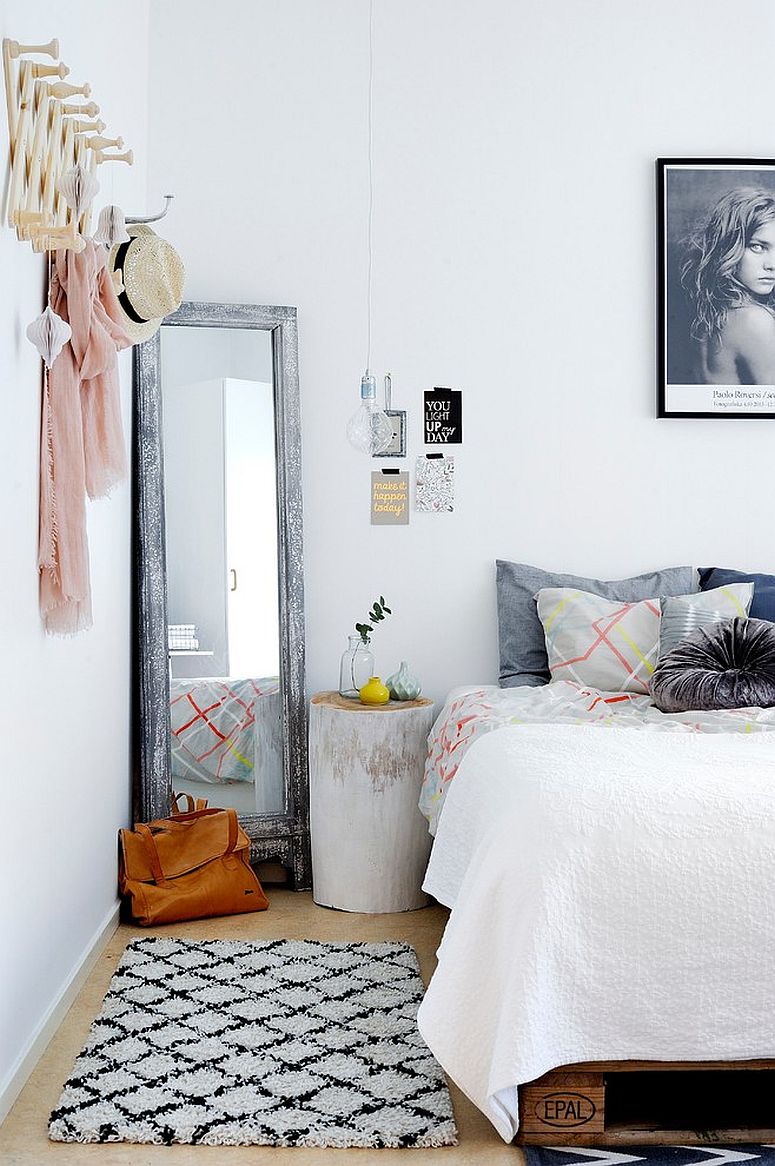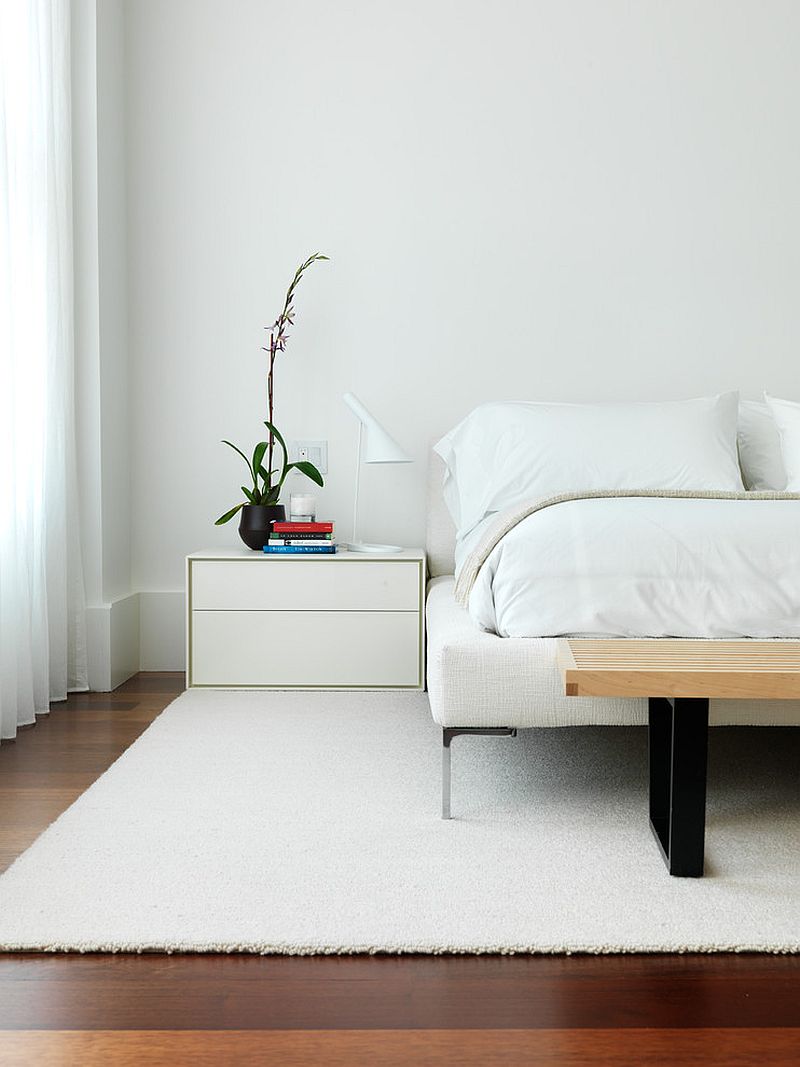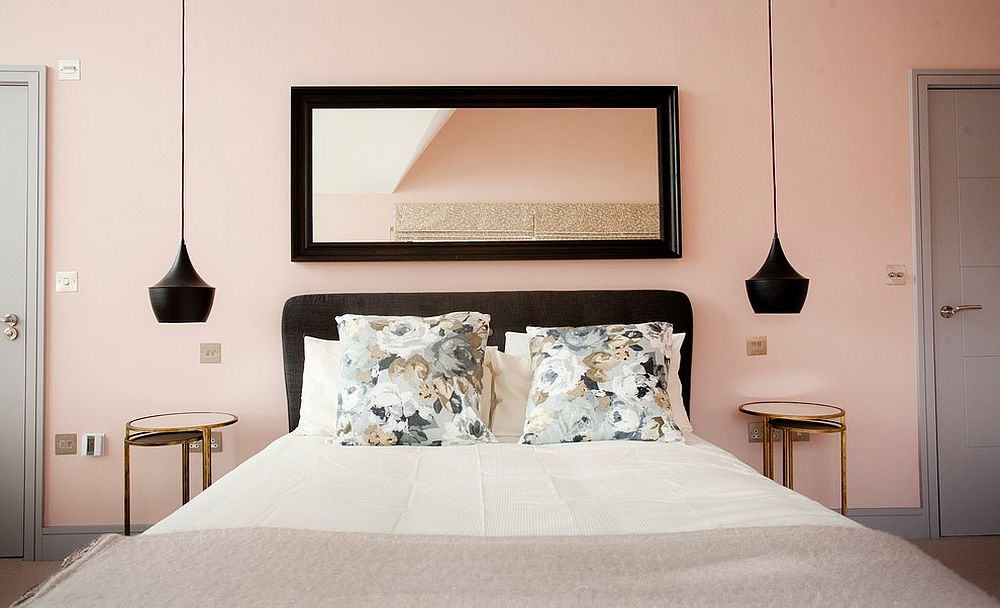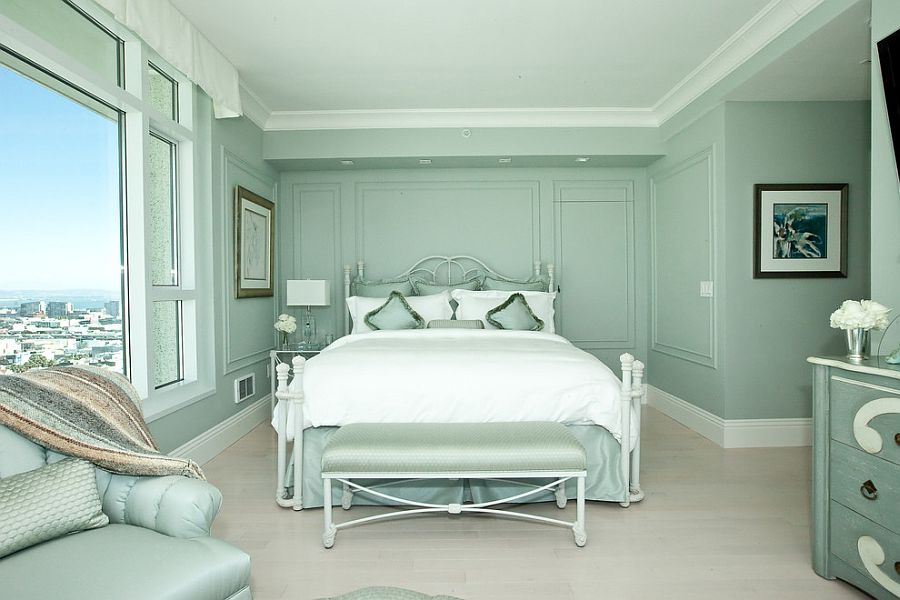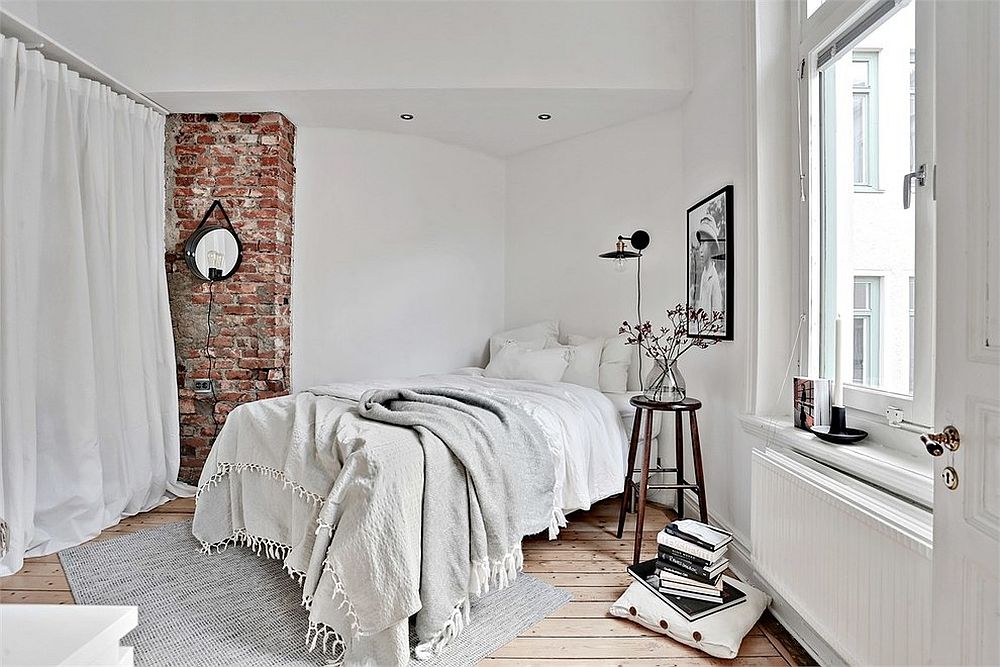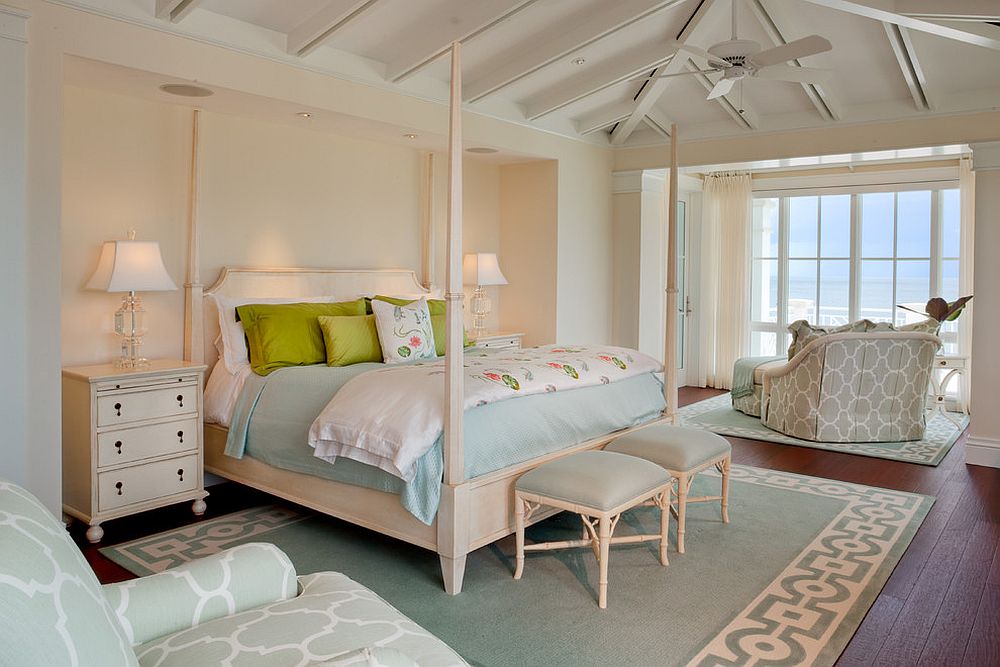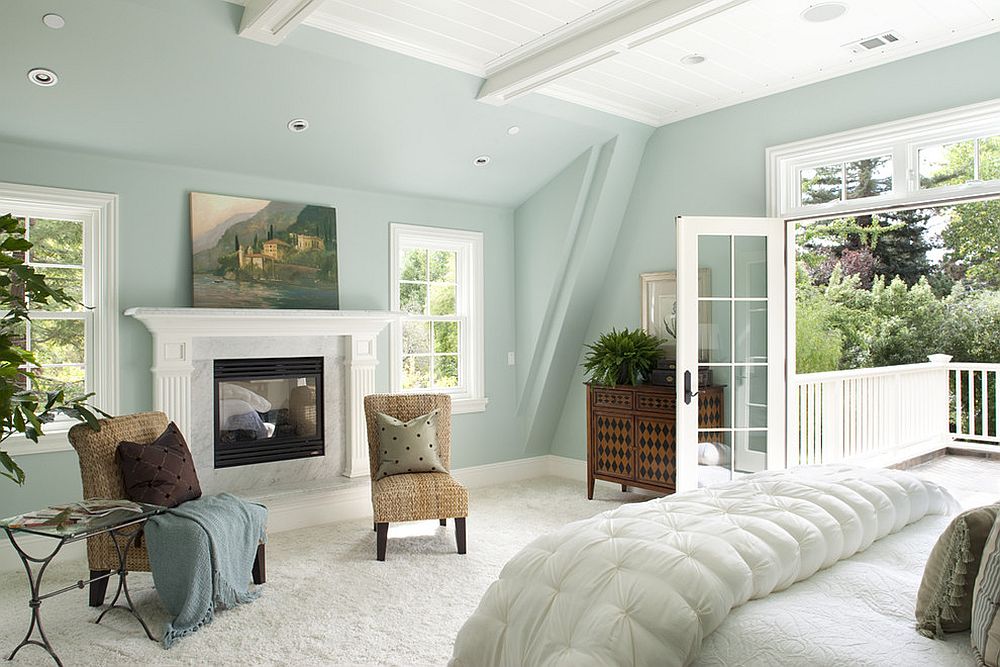 Eternal Beach-Inspired Spaces
Yes, we are alluding to the beach style bedroom and no matter which twist you want to put on it, it is something that has been popular forever now and continues to be so. The best beach style bedrooms are those that combine modernity with class and a cheerful summer vibe that you just cannot miss. A bit of blue, whole lot of white and the right accessories thrown into the mix make the perfect beach style bedroom.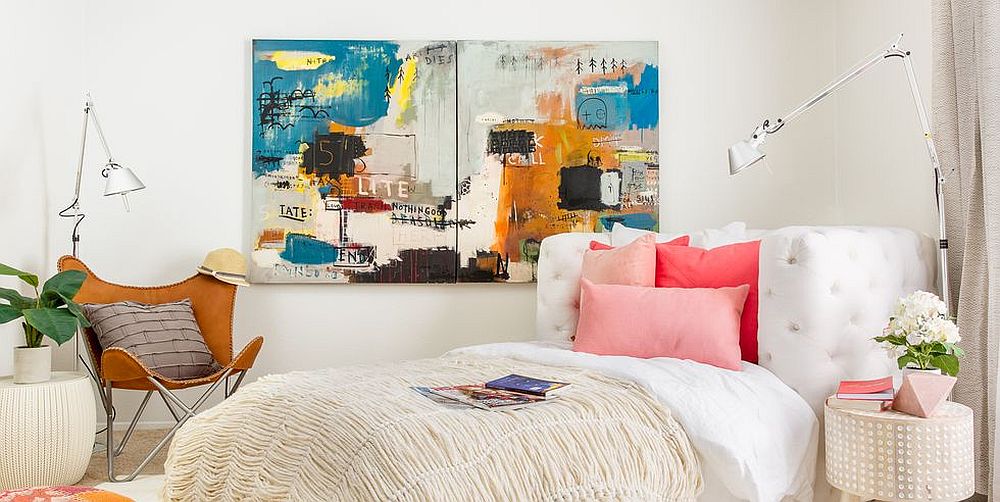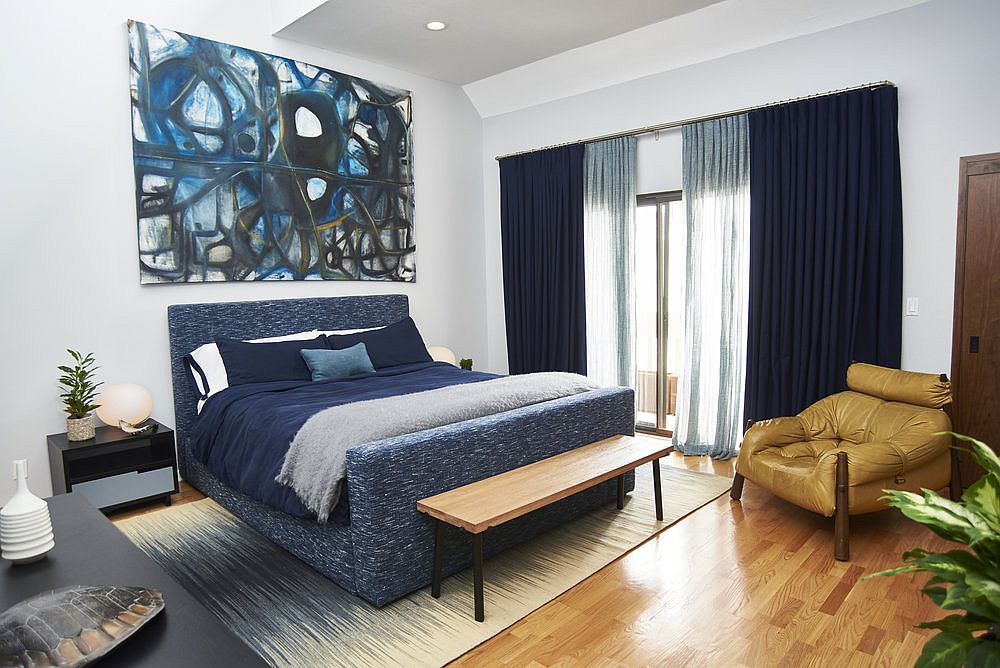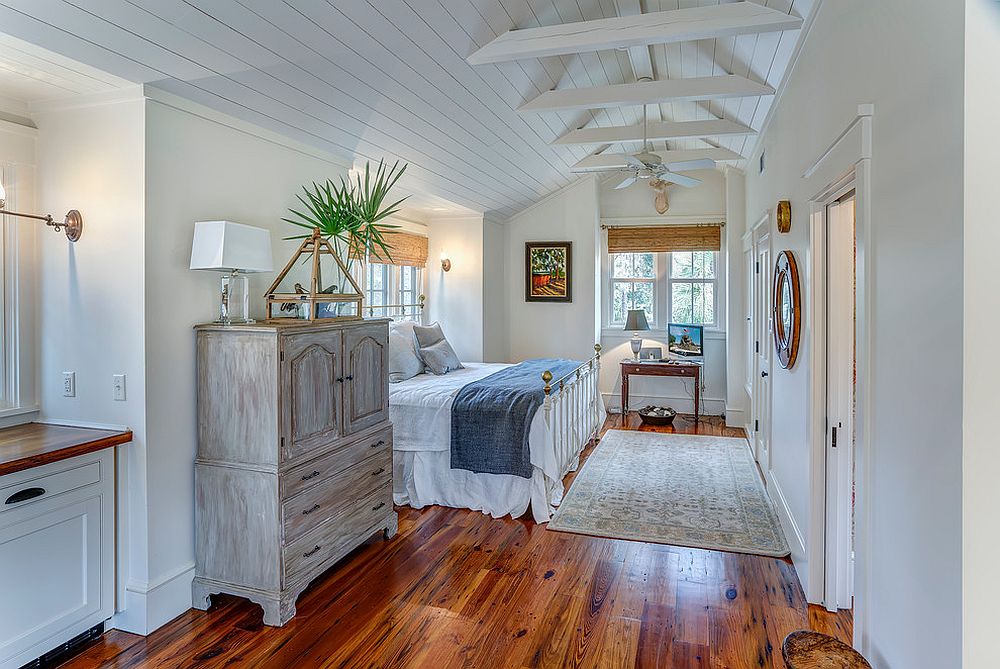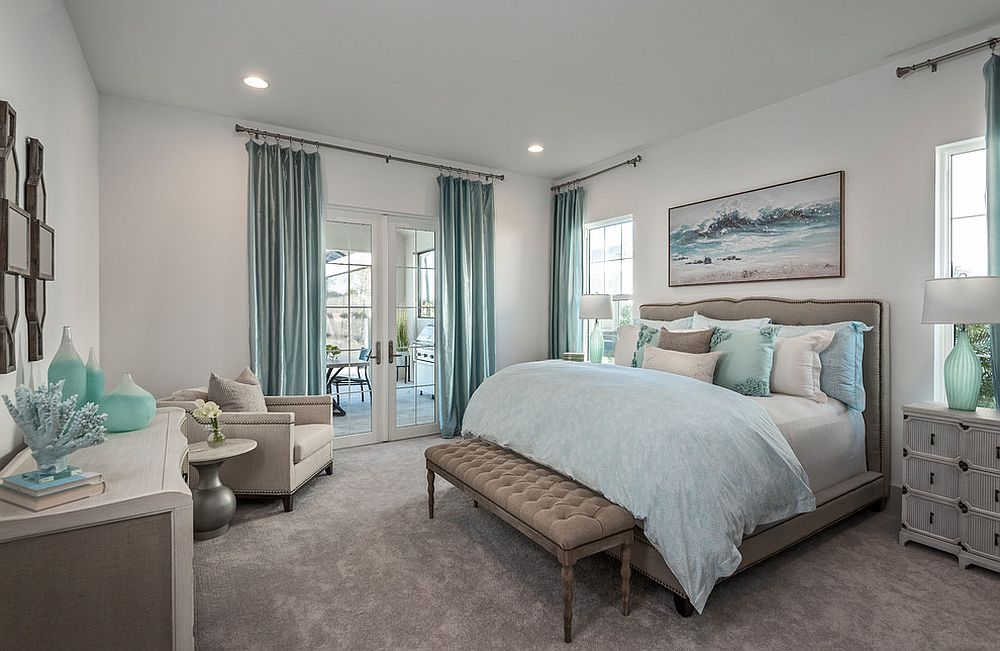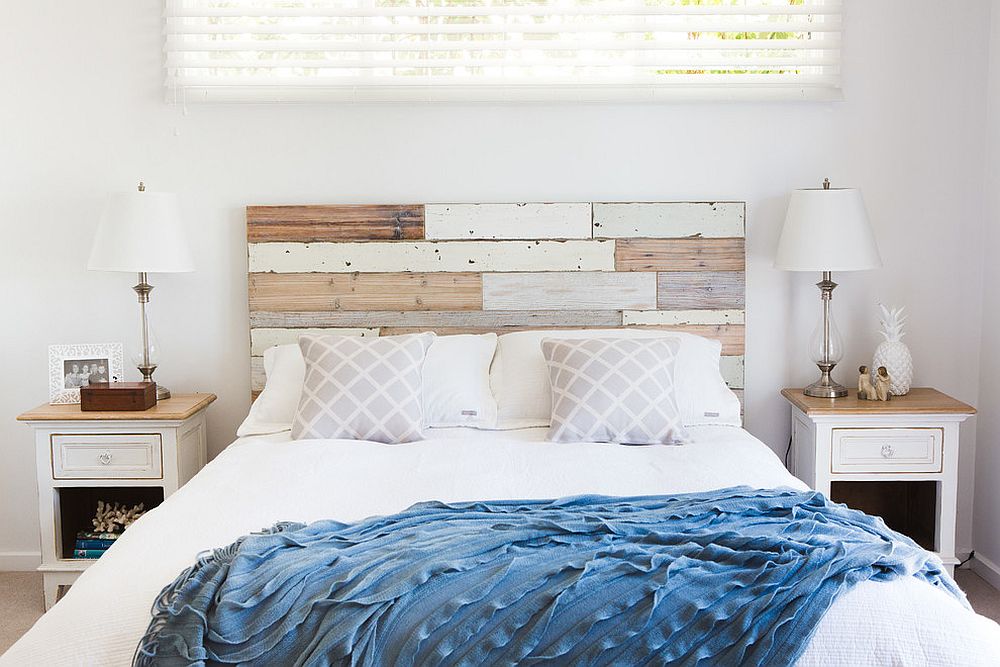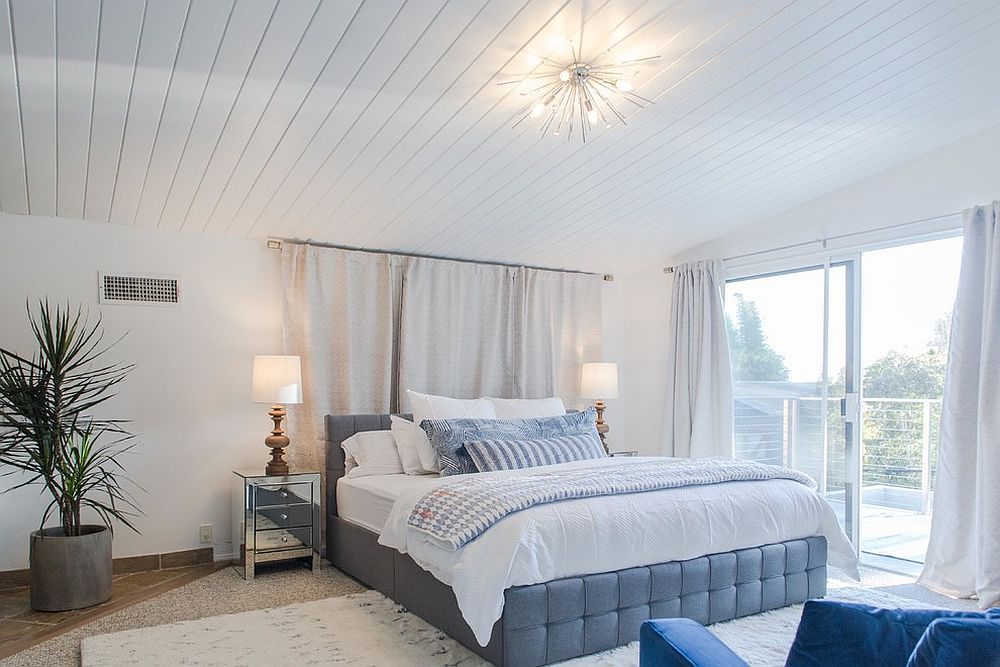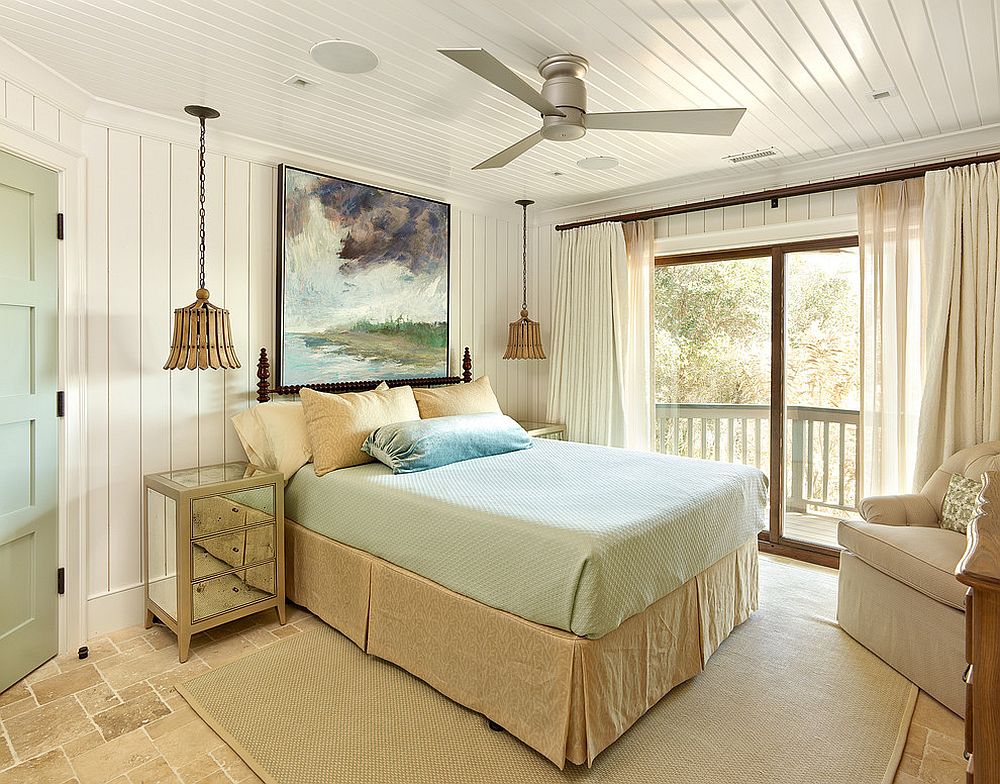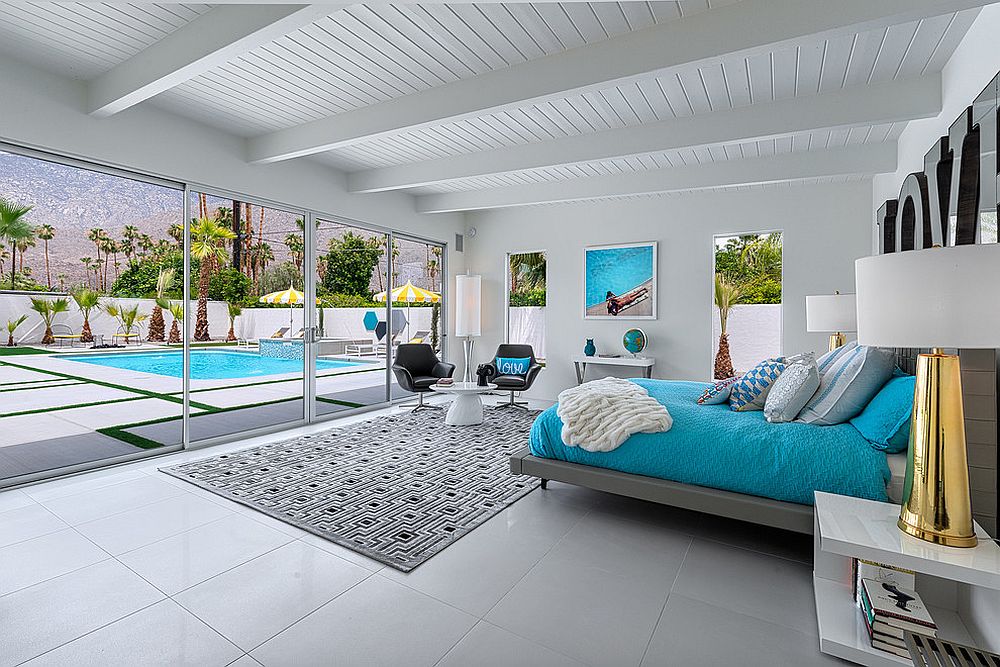 Add a Bit of Flower Power
Floral patterns; be it in the form of the bedding, pillows, wallpaper or wall murals and framed pictures, are a hit in the summer bedroom. They also topped the trends chart in spring and just because the season has changed, it does not mean you necessarily have to move away from gorgeous floral prints. Go bolder and louder this summer with floral flourishes and you will not be disappointed.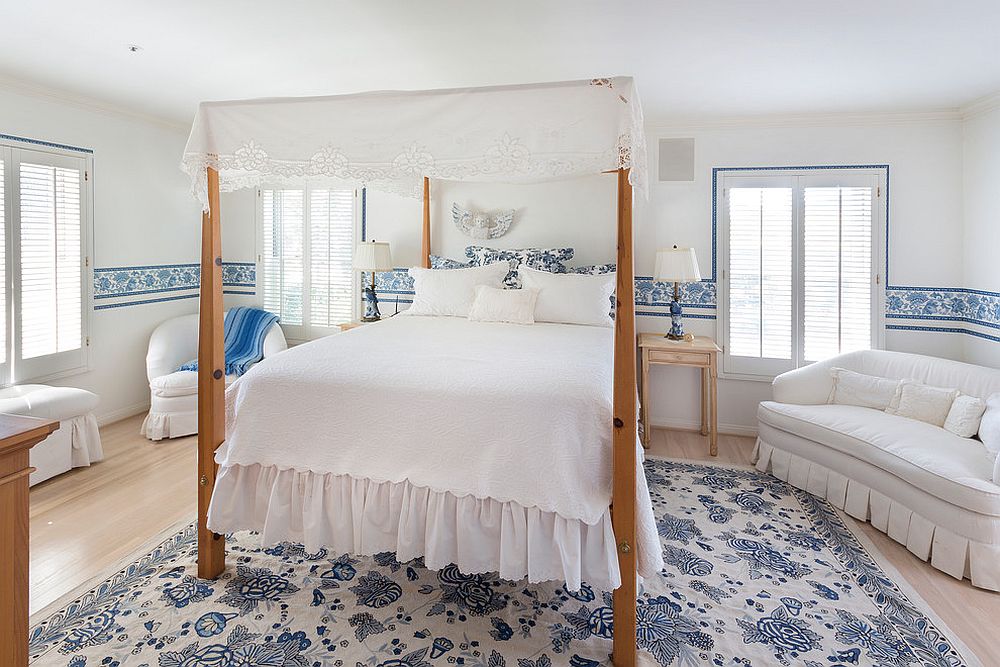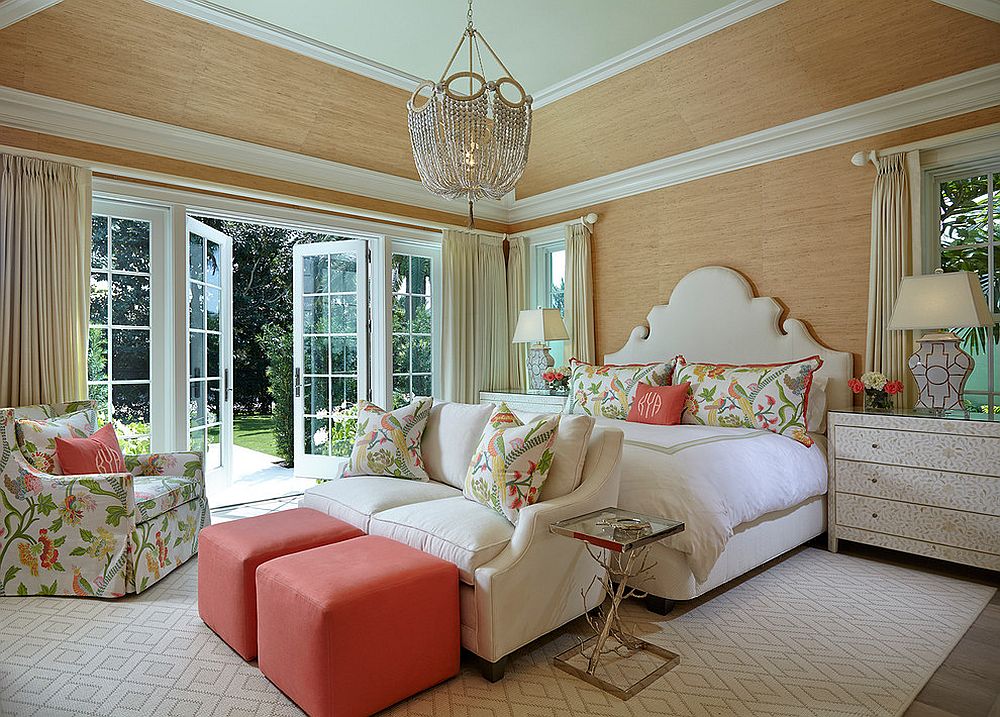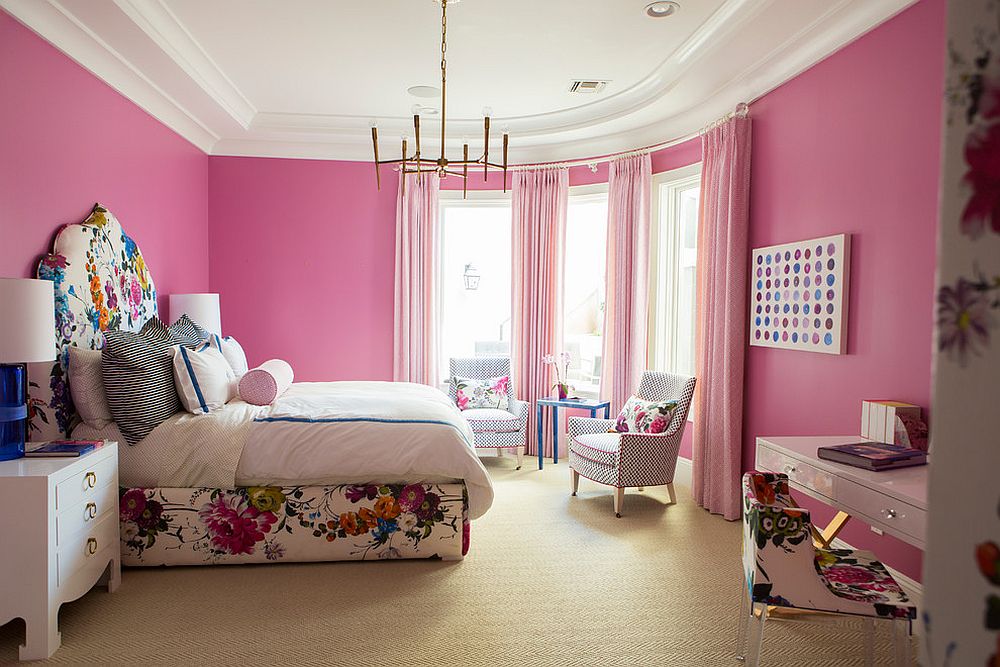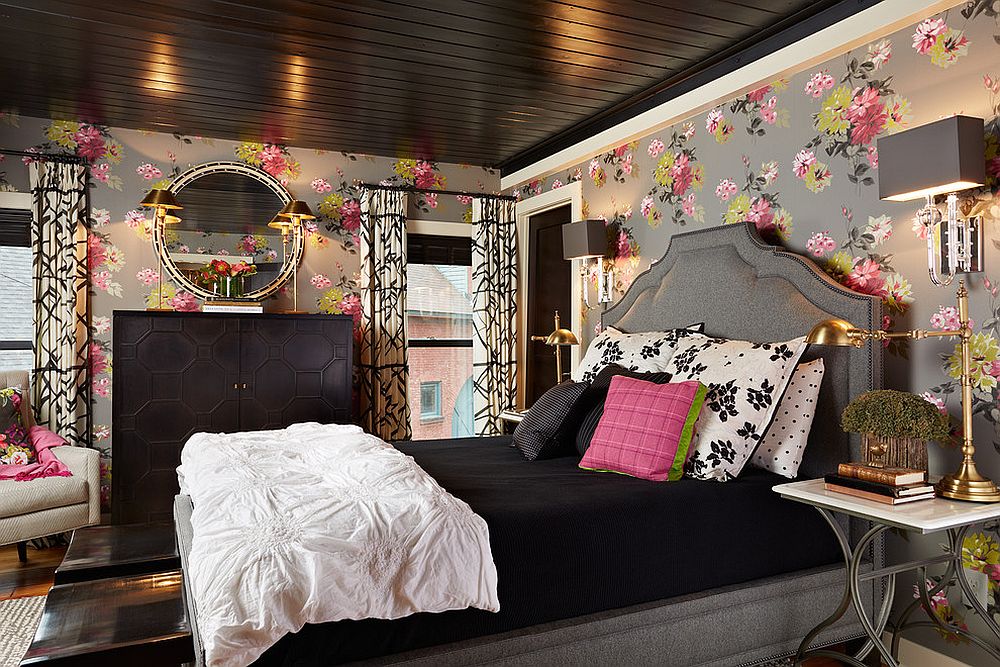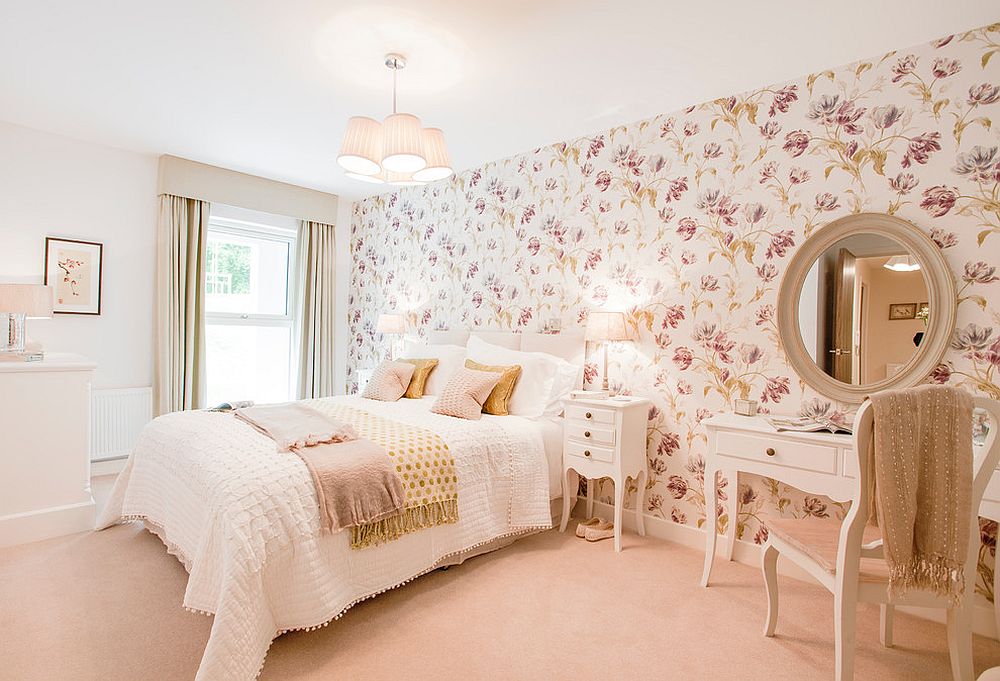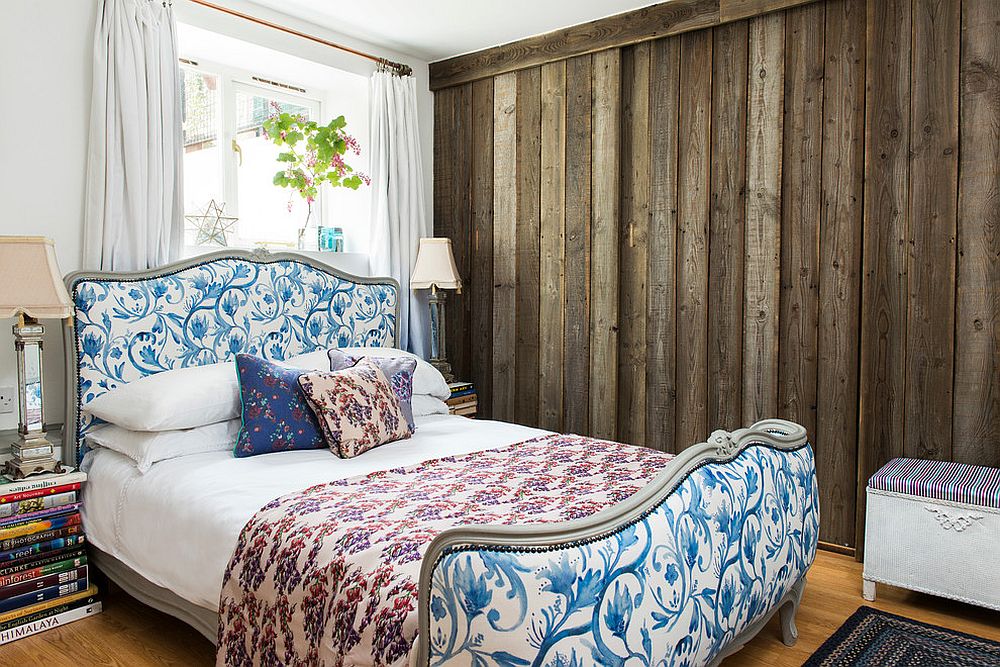 Tropical Style with Urban Twist
Finally we arrive at a bedroom style that is most audacious and something you will instantly fall in love from a visual viewpoint. The best tropical style bedrooms strike a balance between modernity and tropical flavor and do so without ever seeming out of place. Sometimes it a wall mural inspired by the jungle theme while on other occasions it is bedding and pillows covered in bright leafy prints – take your pick and get started.