Think of the perfect bachelor pad and the colors that first come to mind are black, gray and plenty of brown. Plush leather finishes and an air of sophistication is what we tend to find with these dream spaces that are shaped to suit the bachelor life. But this cool and more relaxing bachelor pad designed by Sarah Barnard Design takes a completely different approach as it embraces a style that is much more bright, light-filled and casual. The Beachy Bachelor Pad is draped in white and blue with its chic beach style making the biggest impact.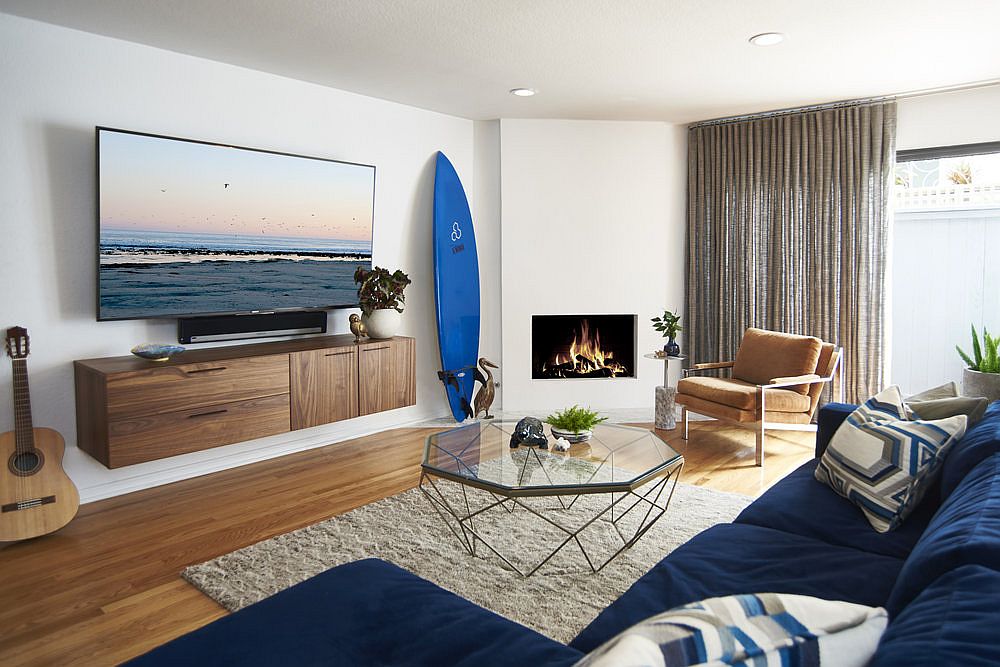 It is easy to see the charm of this small, yet delightful bachelor home where the living room also contains a lovely little home bar in the corner. While blue dominates the color spectrum here, you can see warm wooden finishes, custom décor and even a splash of marble offering all the necessary contrast. The stairway in the backdrop acts as an aesthetic addition as well with the space underneath it being used to shape a smart display. One can also see a hint of geometric contrast in the living room with hexagonal wall panels, coffee tables and other accessories that bring varying shapes to the modern interior.
RELATED: Modern Bachelor Pad In Tel Aviv Employs Neutral Tones With Sparkling Brilliance!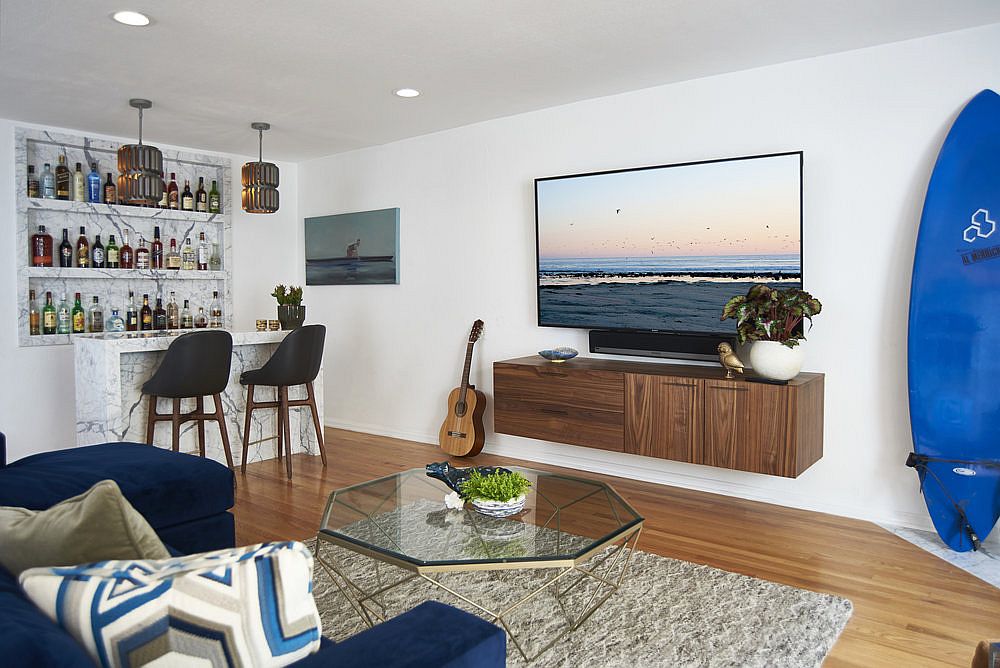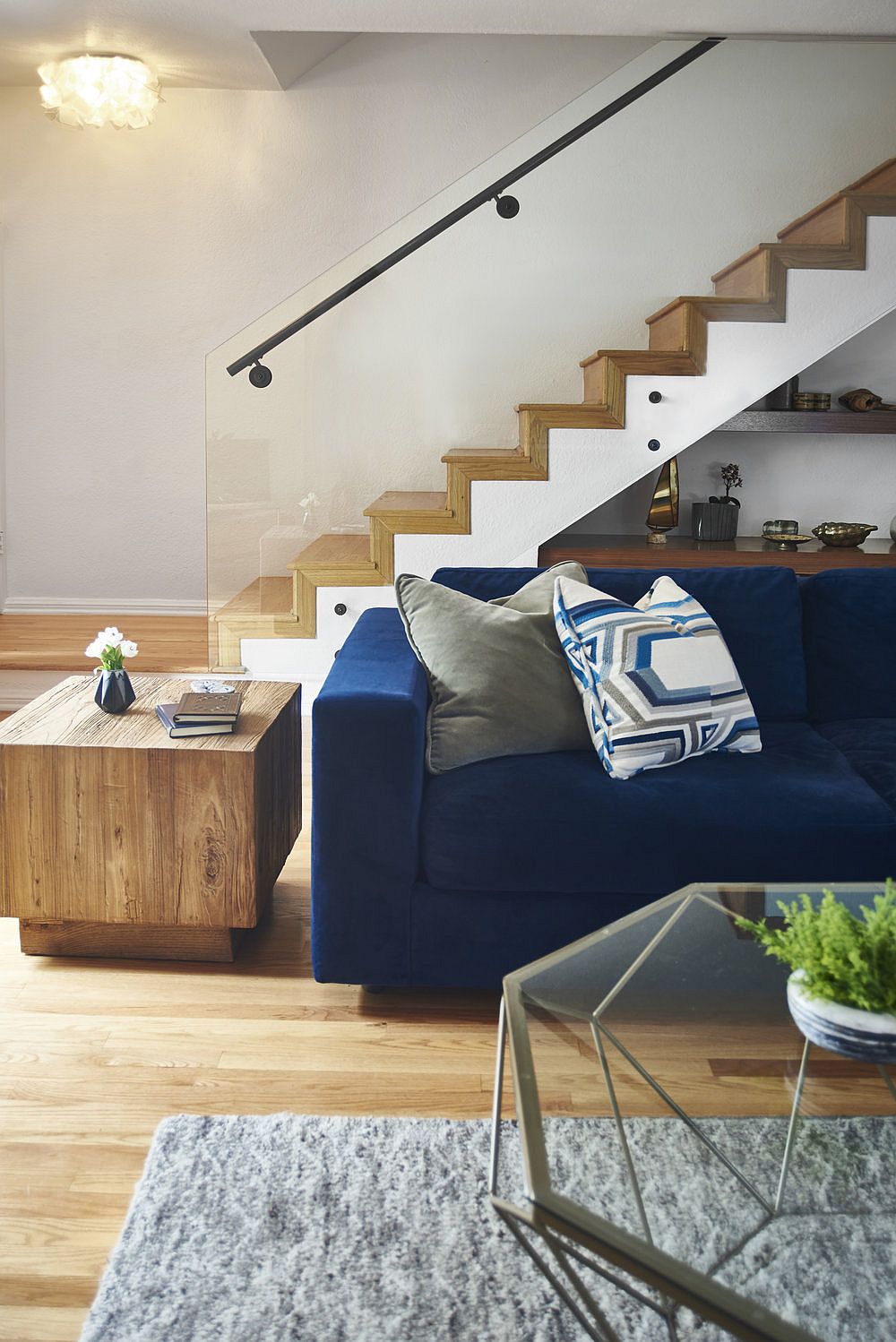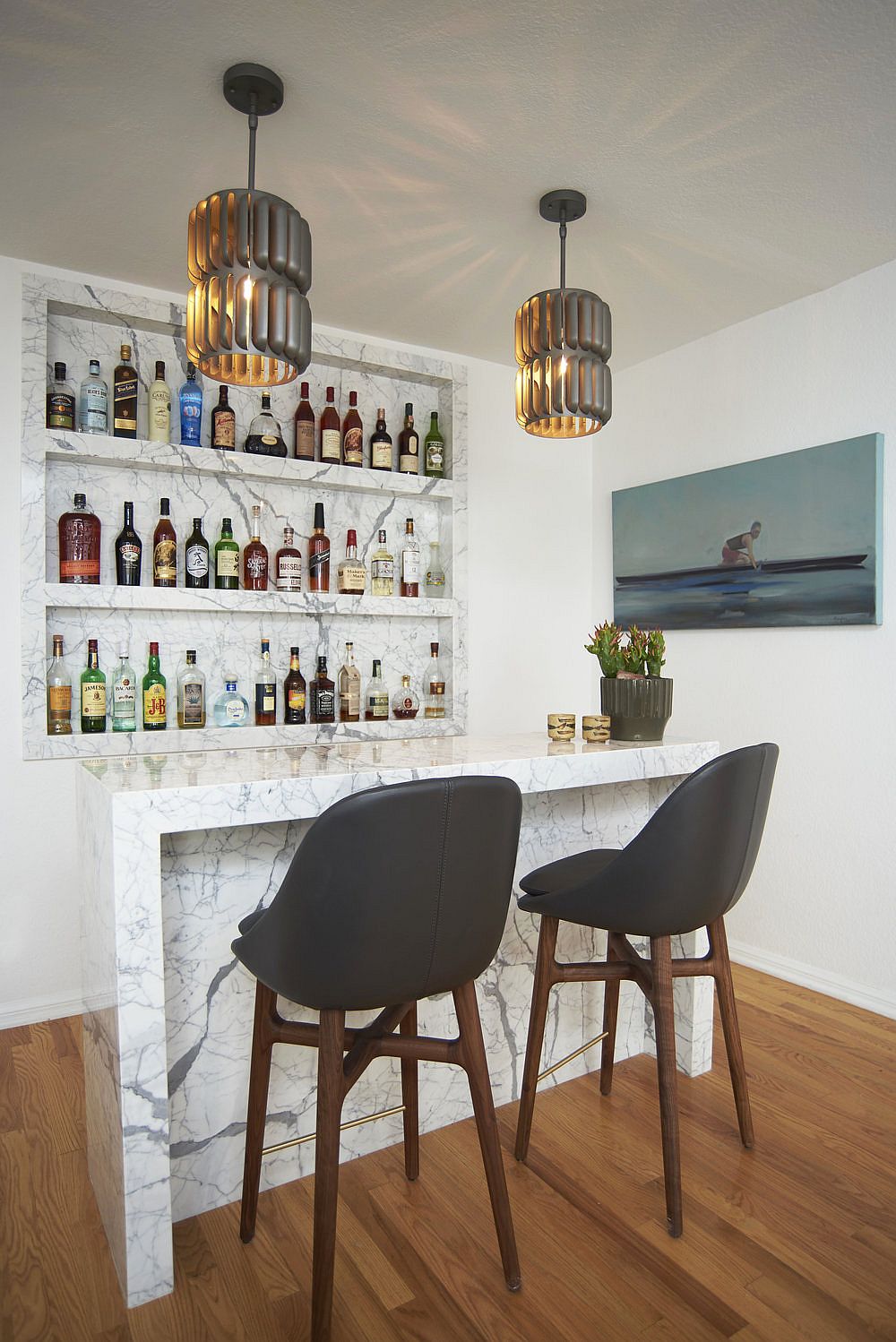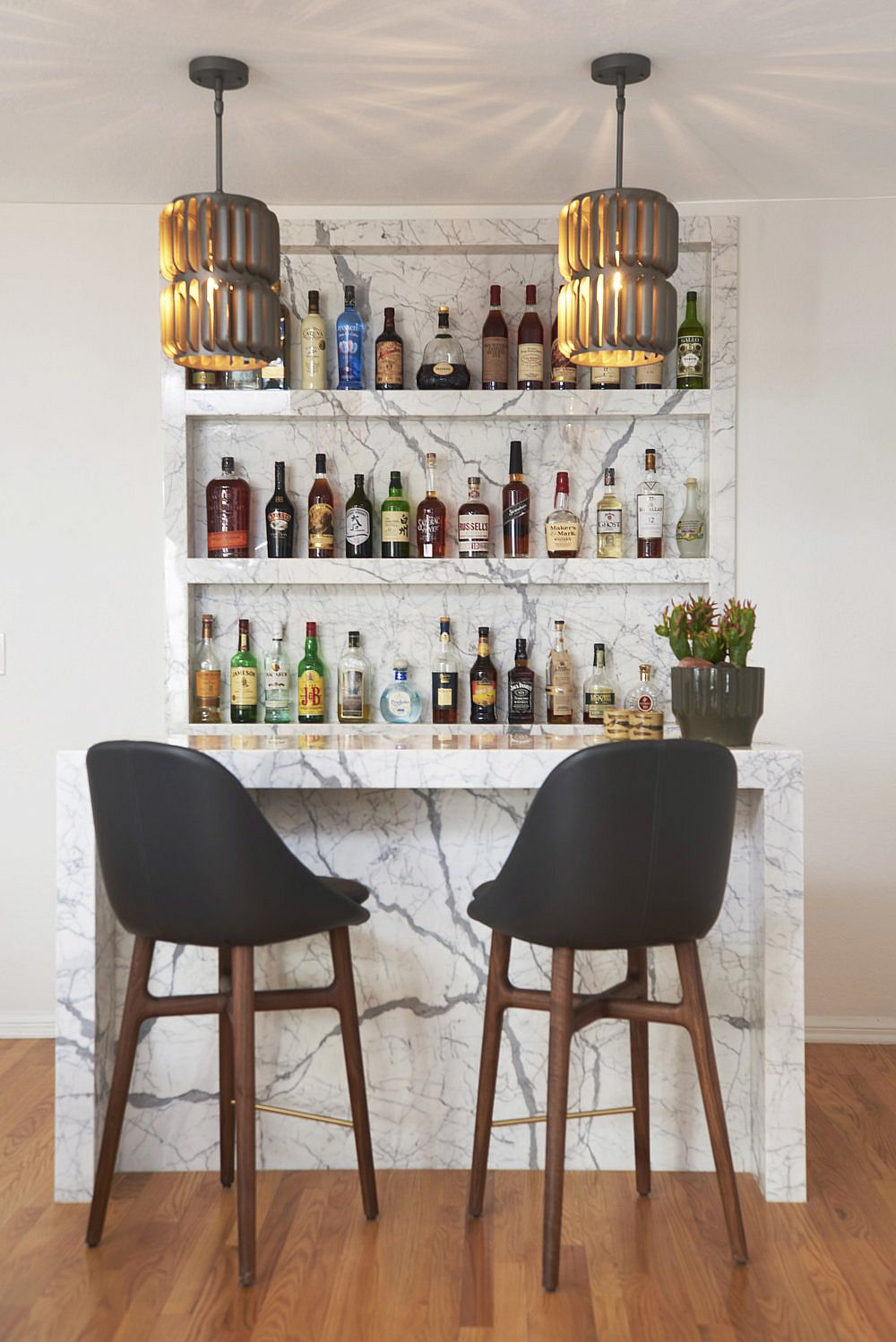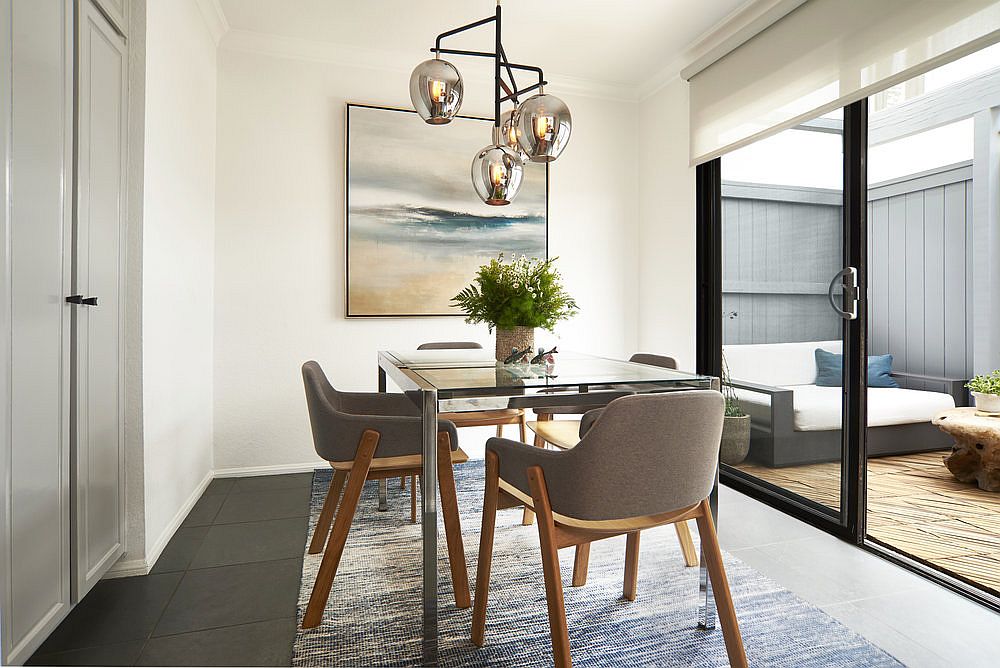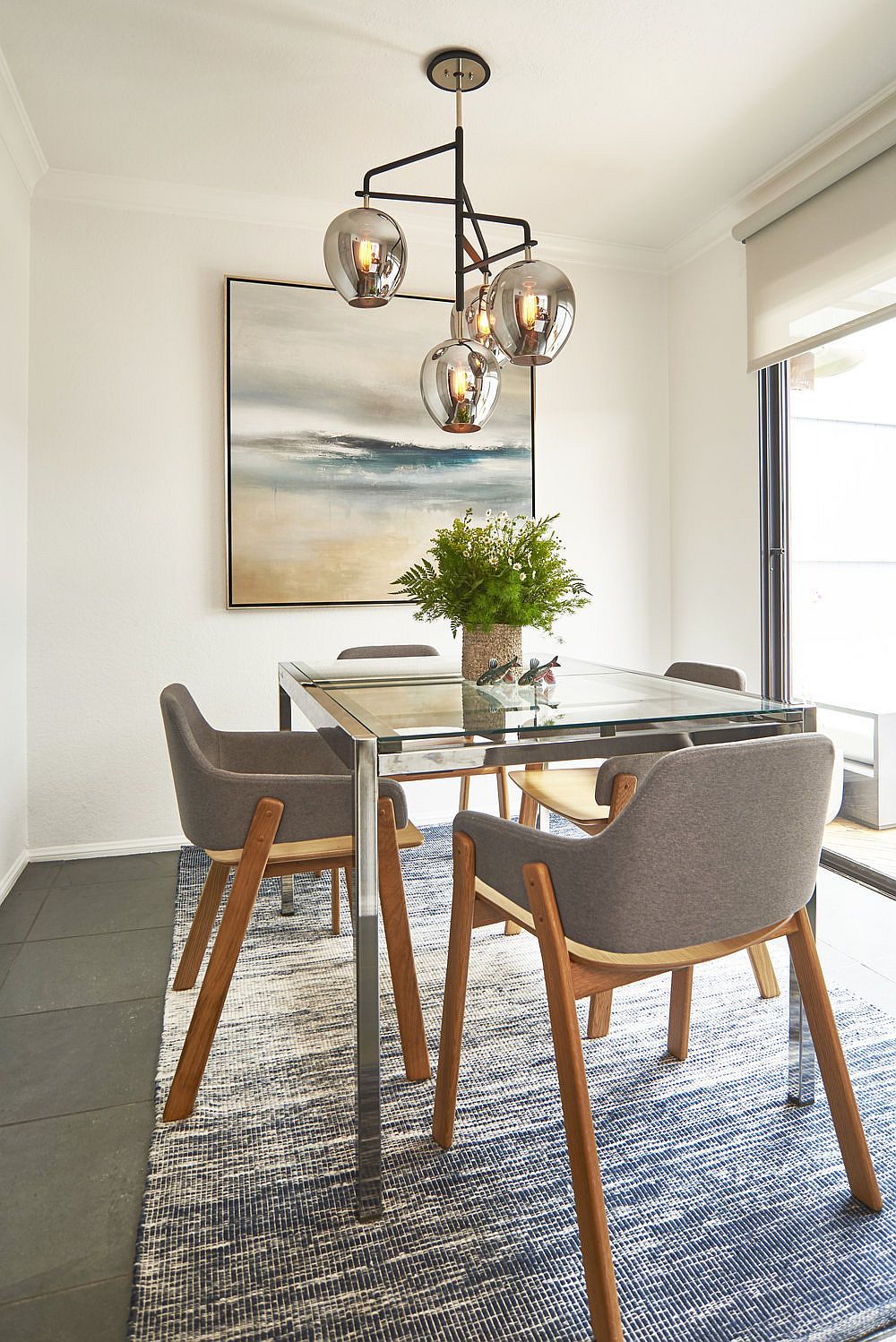 Even the bedroom embraces the blue and white theme and the relaxing beach style with navy blue drapes and large wall art piece above the headboard adding to the color scheme. A small backyard with plush outdoor décor completes this exquisite home that we absolutely love.
RELATED: Modern Malibu Beach House Combines Contemporary Interiors with Unending Ocean Views