You might be wondering how creative one can get with a garden. It's just a garden! No, it's not. Your garden is an expression of your personality. The same way you pay attention to colors and shapes when it comes to the interior of your home is the same way you should be detailed with your garden.
Even if you don't have all day to tend a garden and you're looking for something low maintenance, a succulent garden is a perfect choice and there are many ways you can arrange your garden. Did you ask for succulent garden ideas? Your order is coming right up.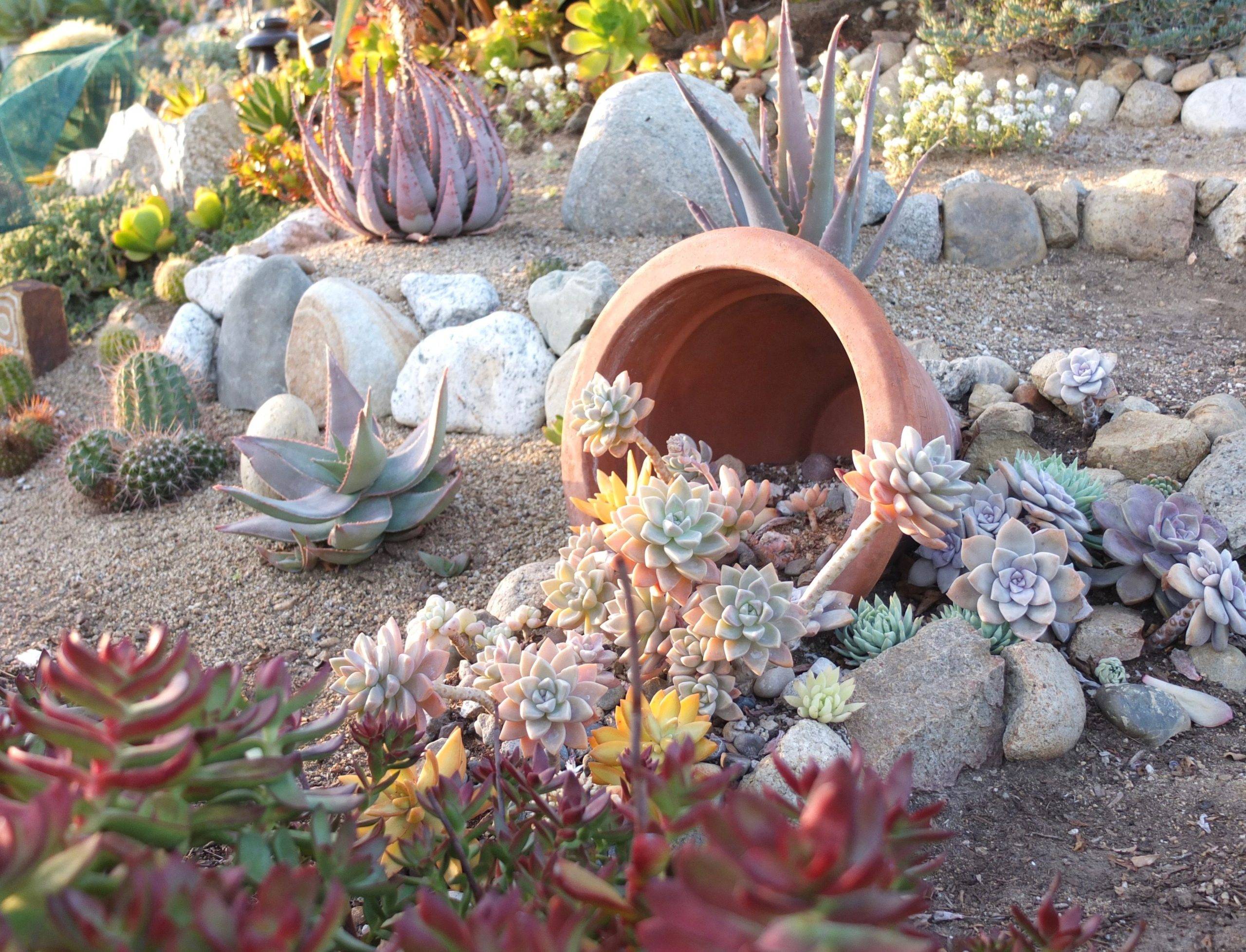 Succulent Waterfall

This is a simple arrangement of a single colored succulent plant. A terracotta planter which you most likely already own can be used but if you don't have one already, you might want to buy a planter designed for this purpose. The special planter has one side flat so the normal position looks like it has been tipped over. Place your planter in the "tipped over" position and plant your succulents in it. You will also need to plant a good number on the ground to create the illusion of flowing water. It is simple to design and low cost.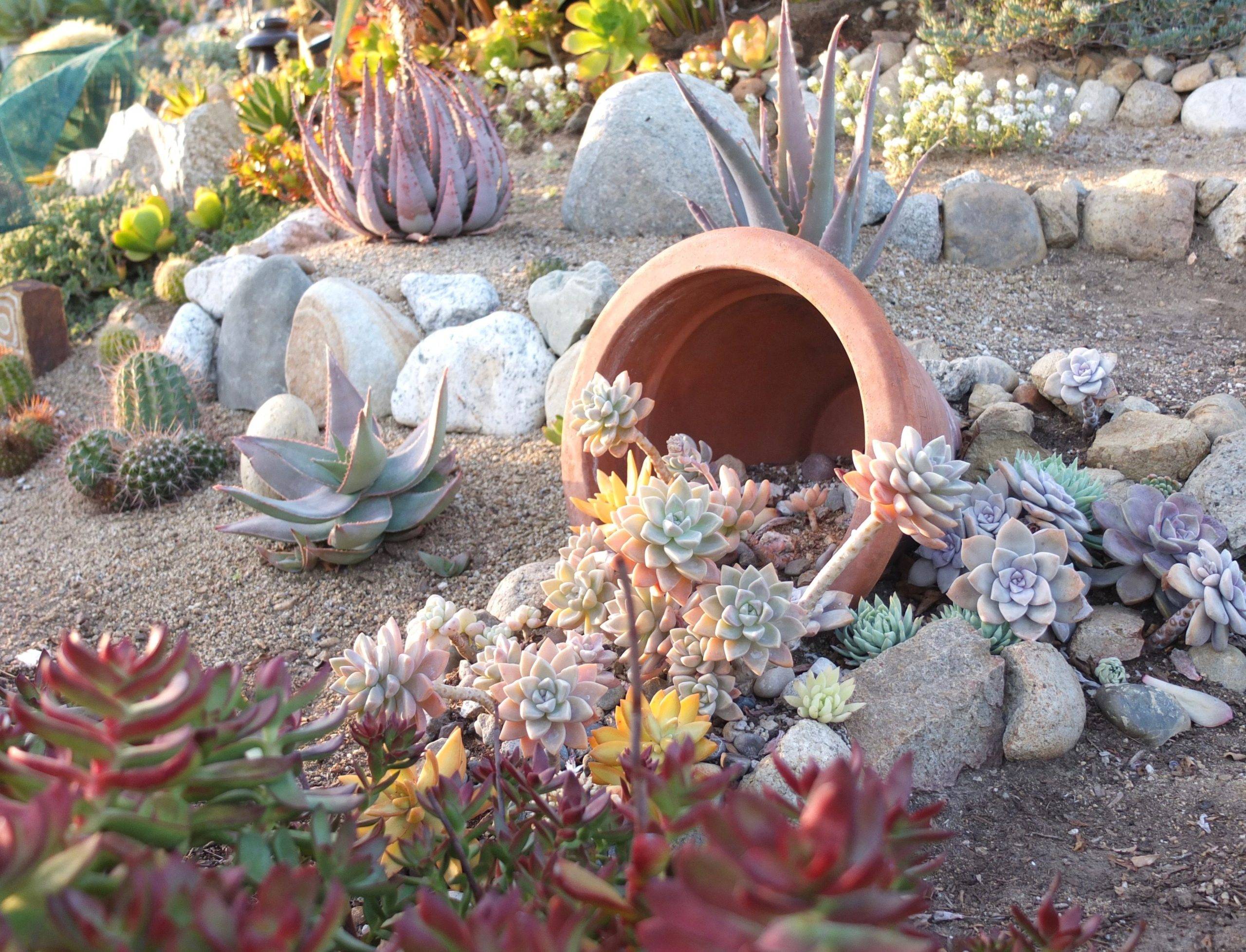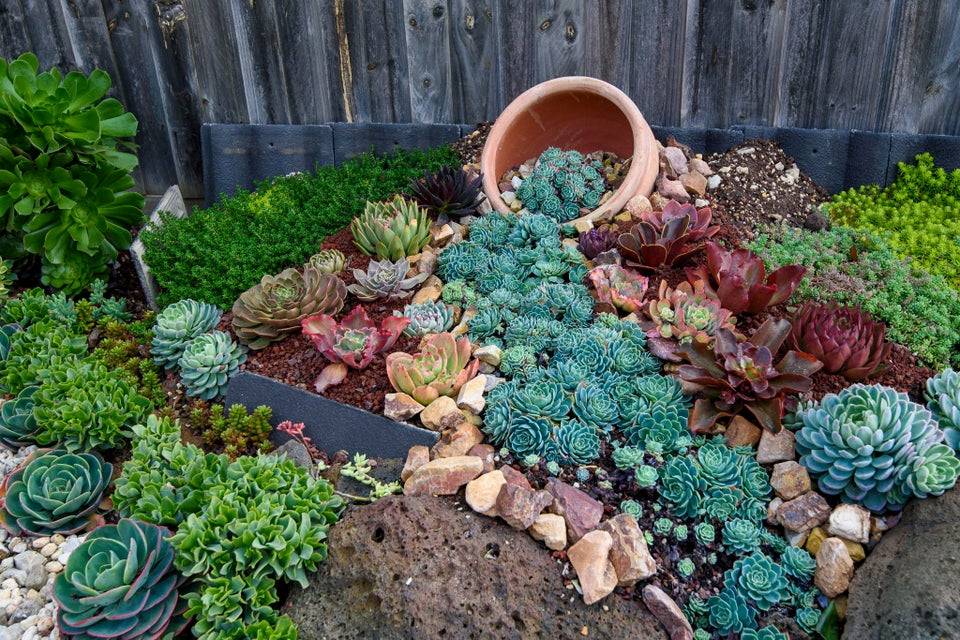 Hanging Succulents

Hearing birds chirping can be so soothing but there's nothing low maintenance about having a pet bird. Bring out the birdcage, hang it up and let's tell you what to do that comes close. You can have your succulents growing in and out of the hanging birdcage. It would be great for your patio entrance or your porch overlooking the rest of your garden.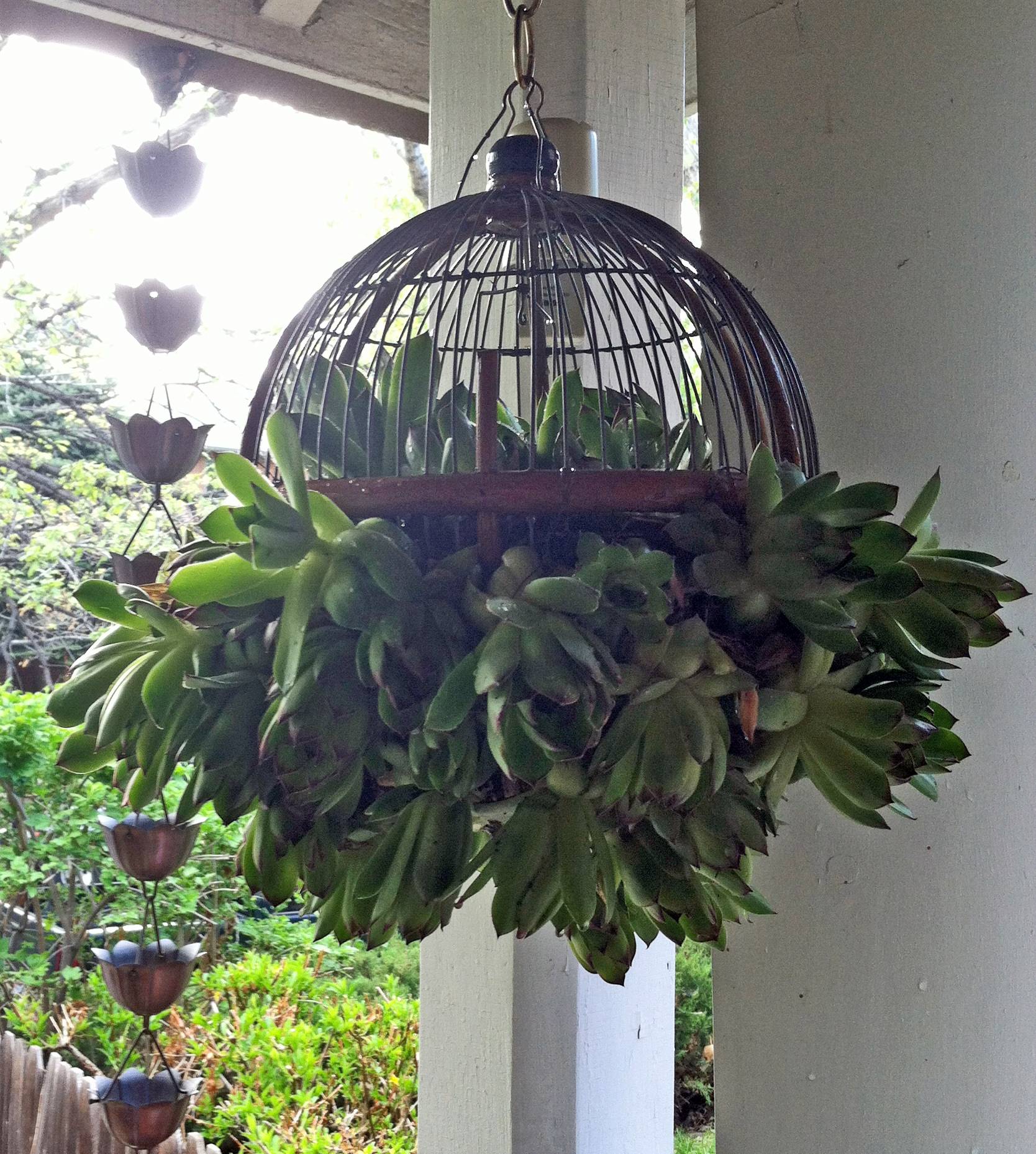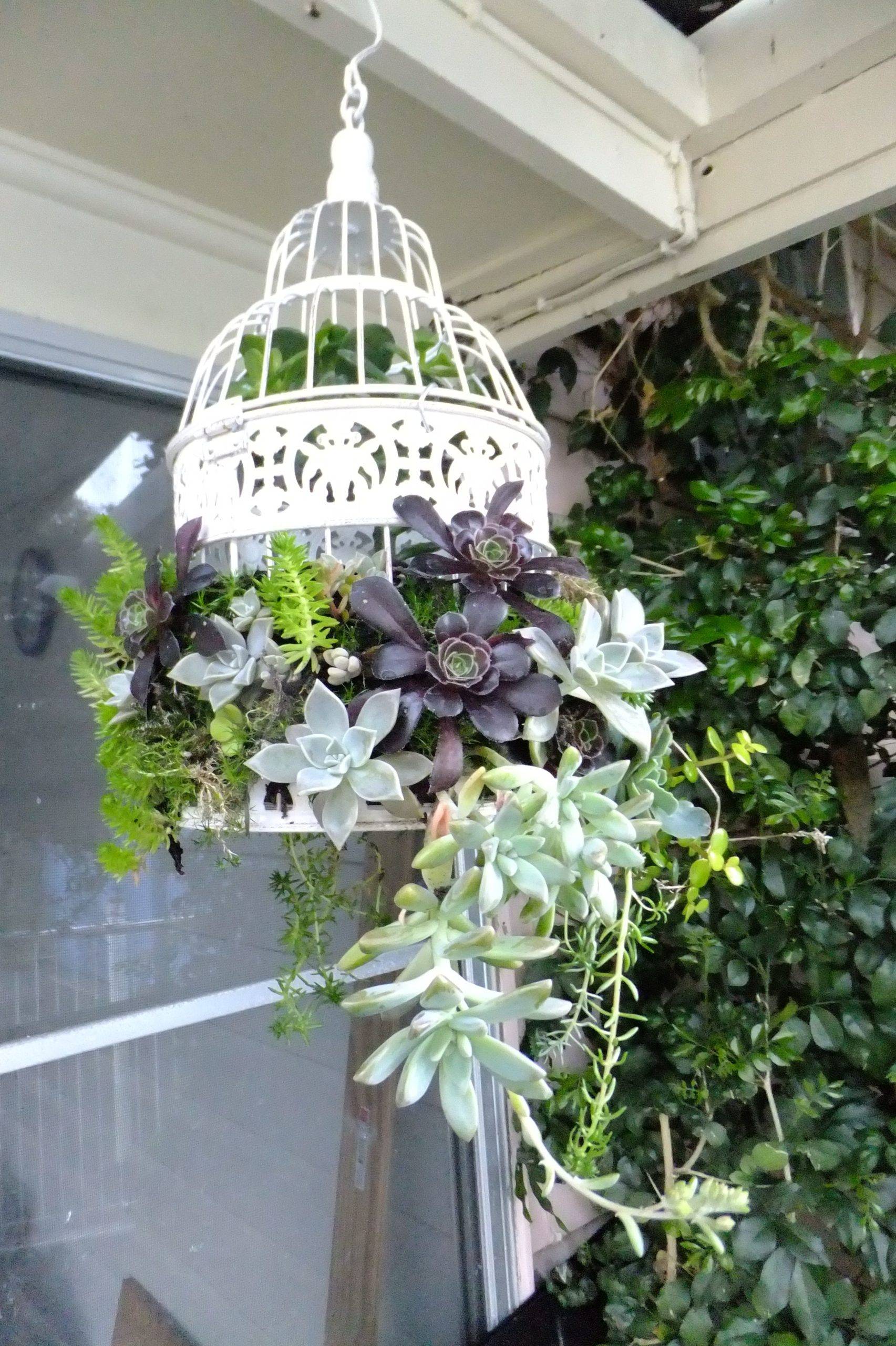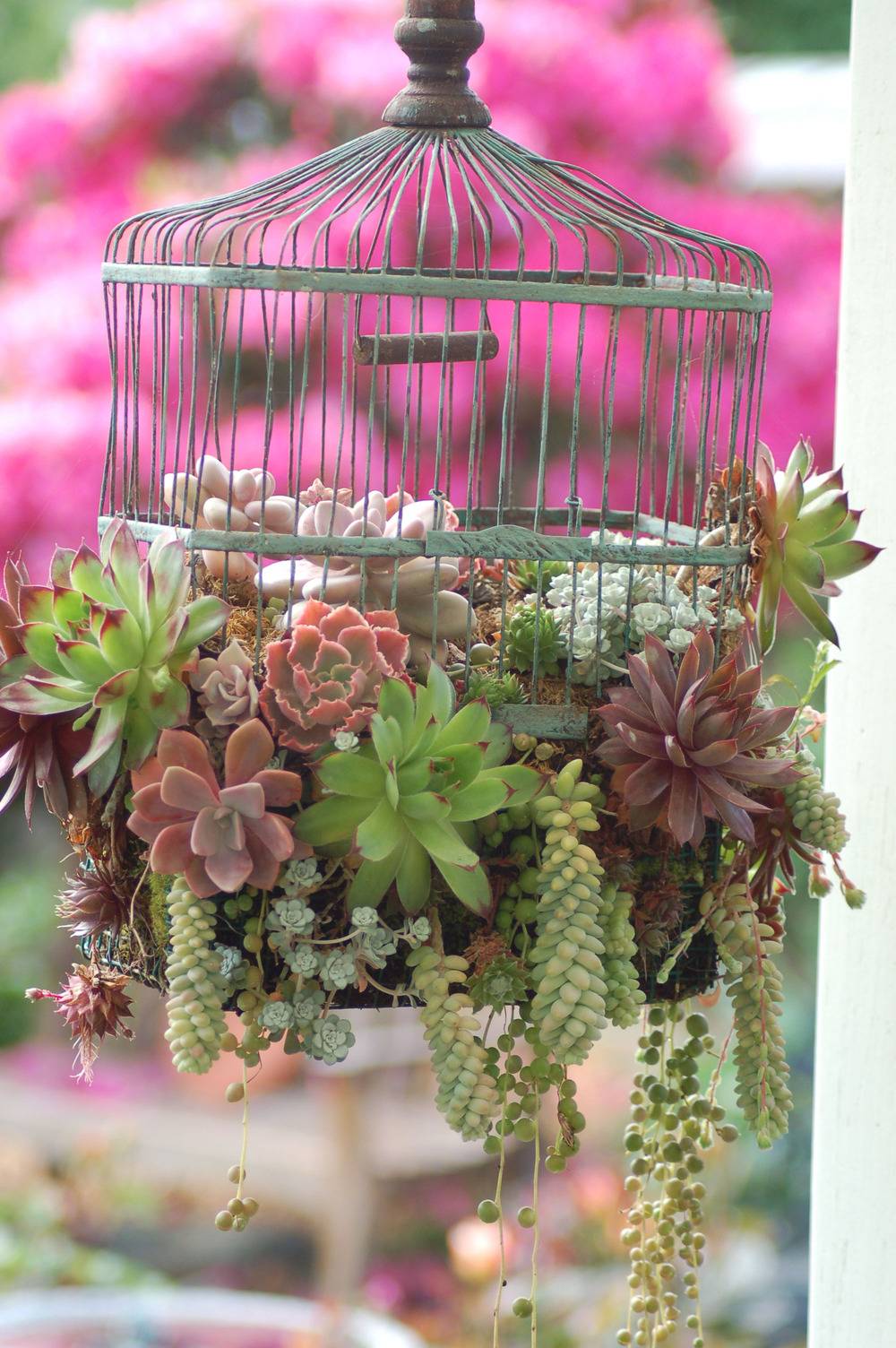 Letter Display

This is a beautiful way to display any word of your choice. It could be your family name, initials, or a special word from a quote. What you need is to have wood cuttings in the form of the alphabet and pour the suitable planting medium into it. Choose the most colorful succulent plant arrangement you can think of. This design will brighten up your garden so much you would love to throw a party immediately.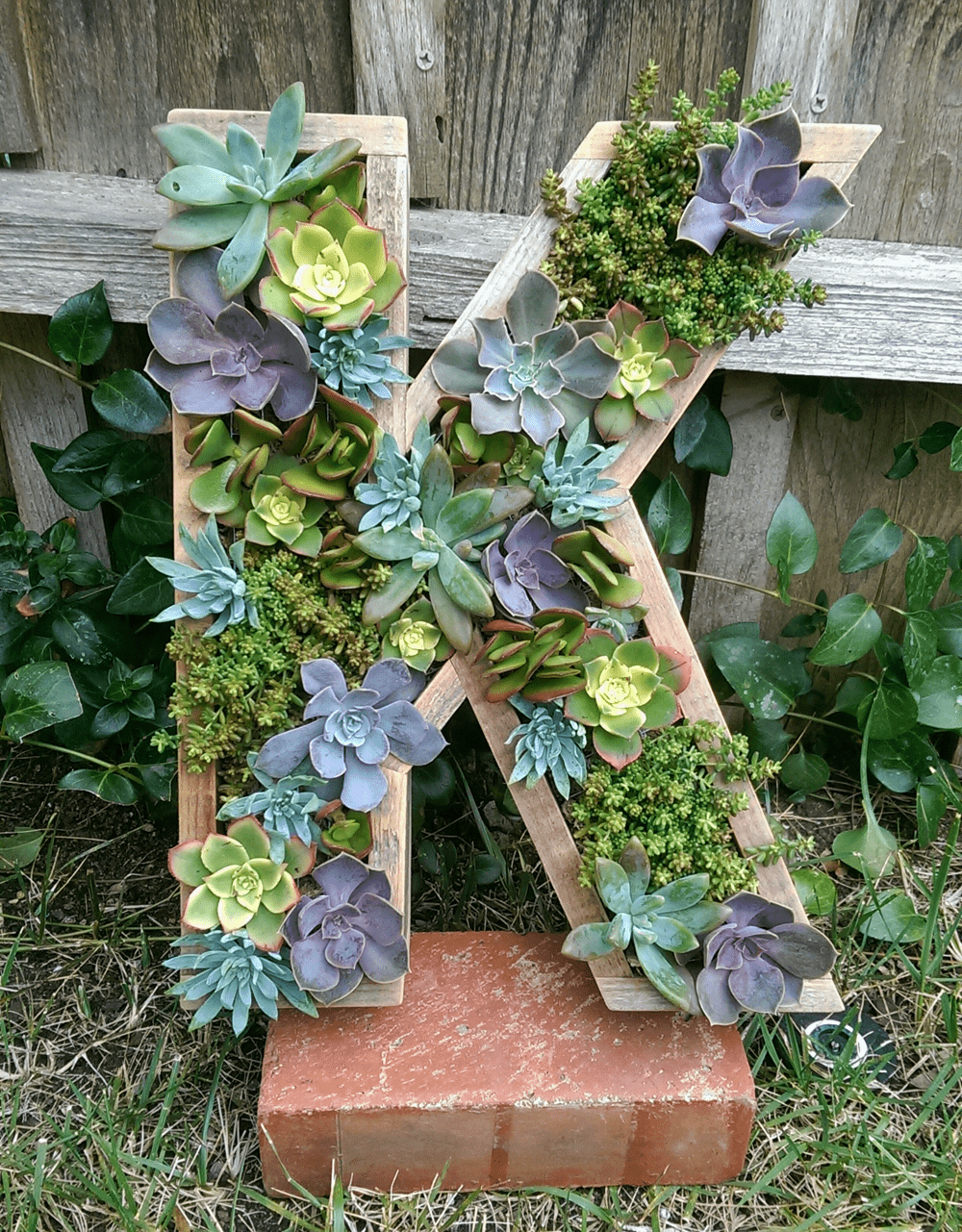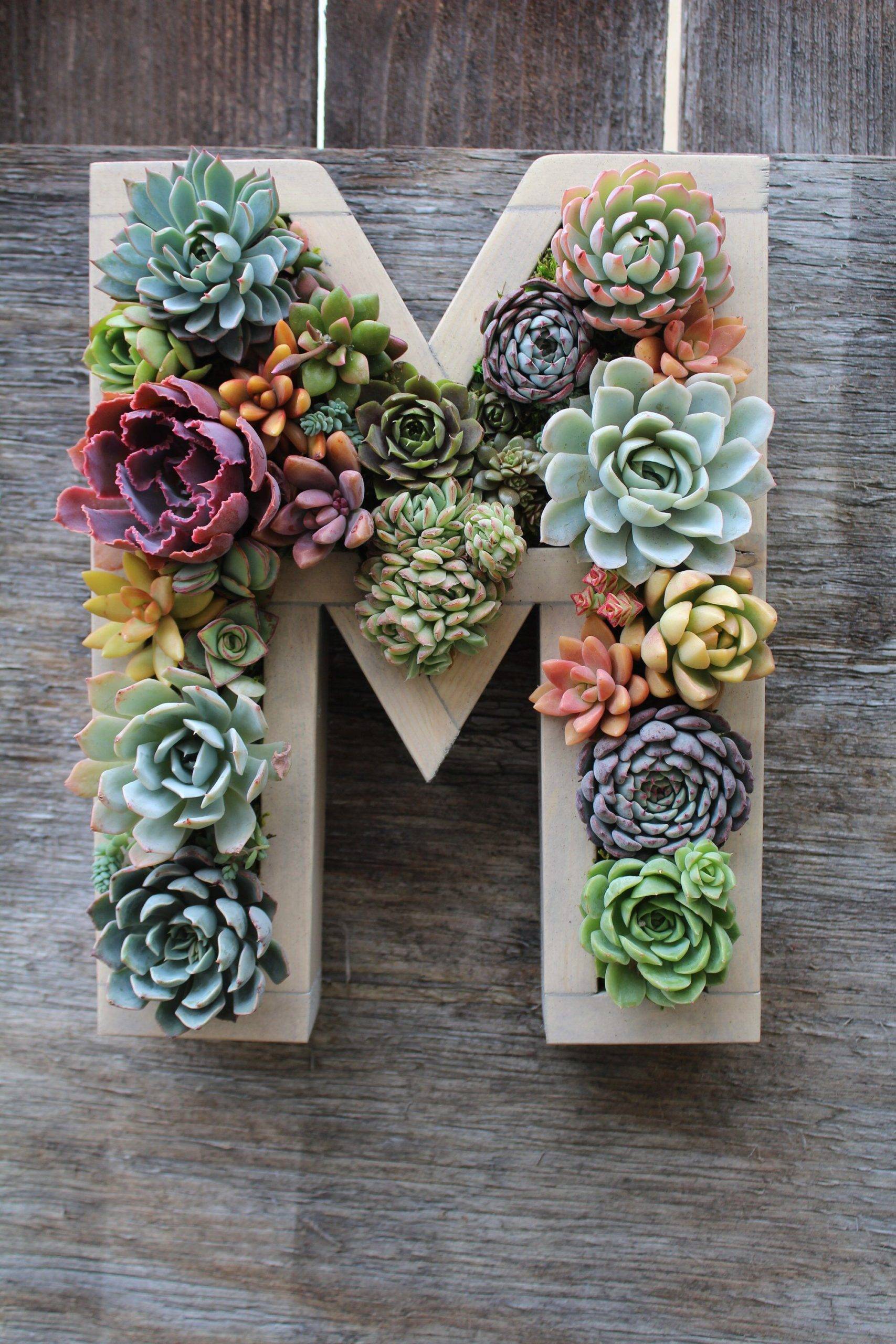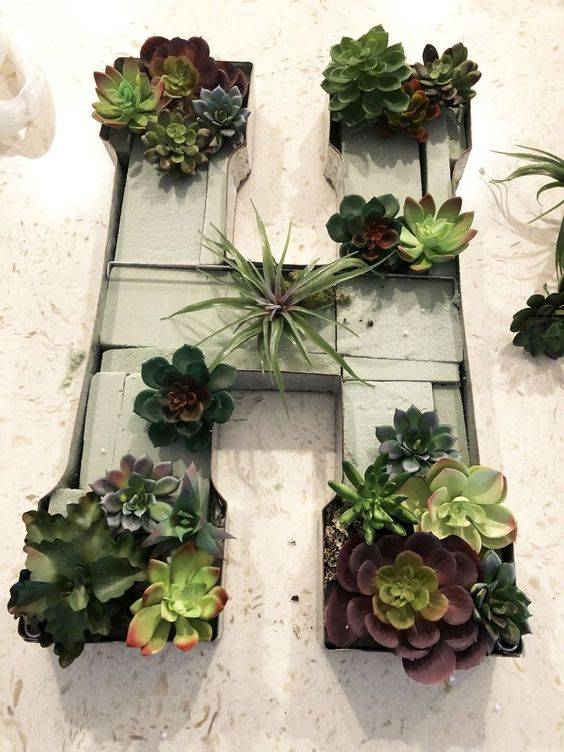 A Box of Rainbow

A colorful arrangement is always a beauty to behold. You can make a box of rainbow and make it the center of attention when next you have people over for tea or drinks. Get a wooden planter in a square or rectangular shape and carefully select succulents of different colors. Pro-tip is to pick the colors of the rainbow. While it is fine to plant only succulents in your box, you might want to add one or two other plants with broad leaves just for variety.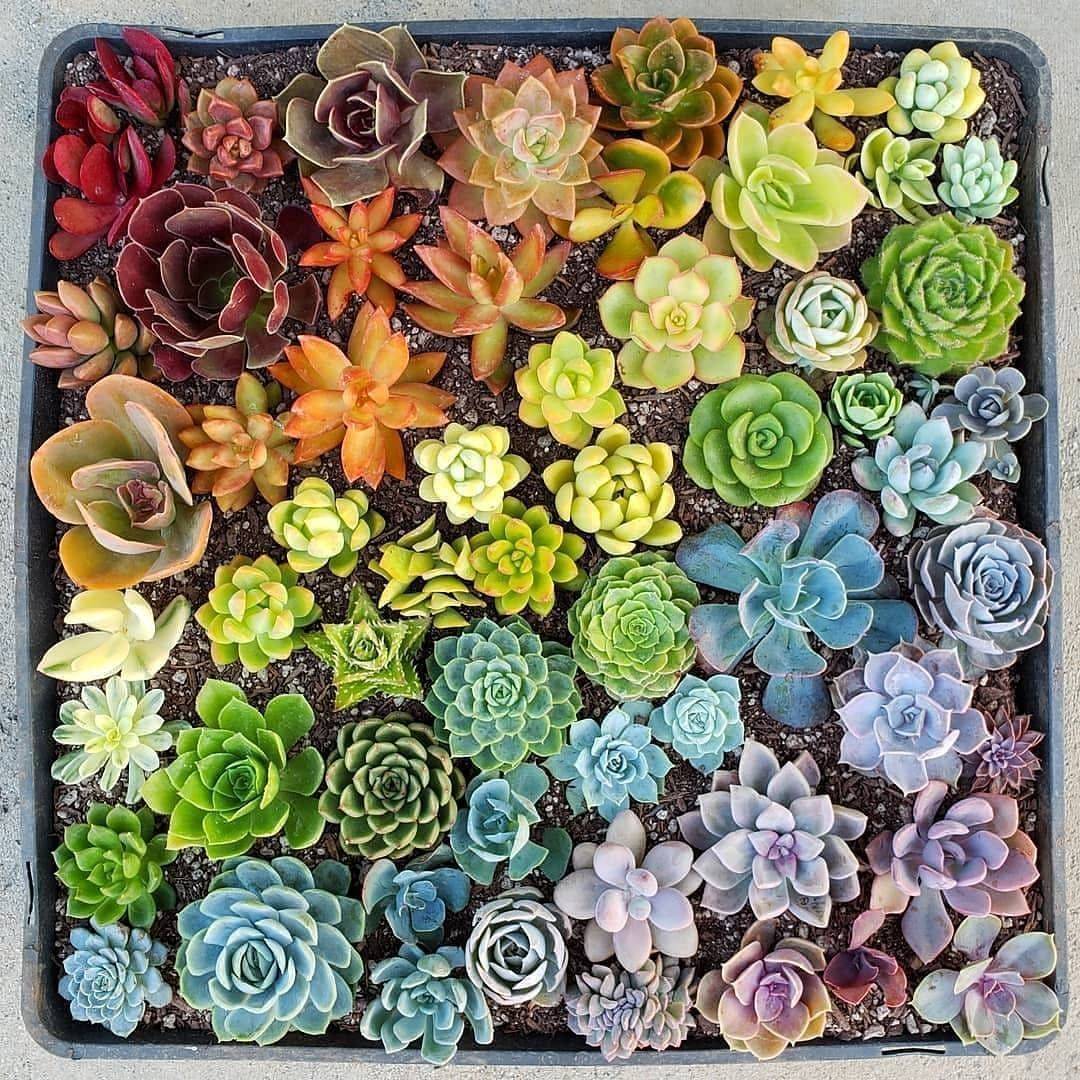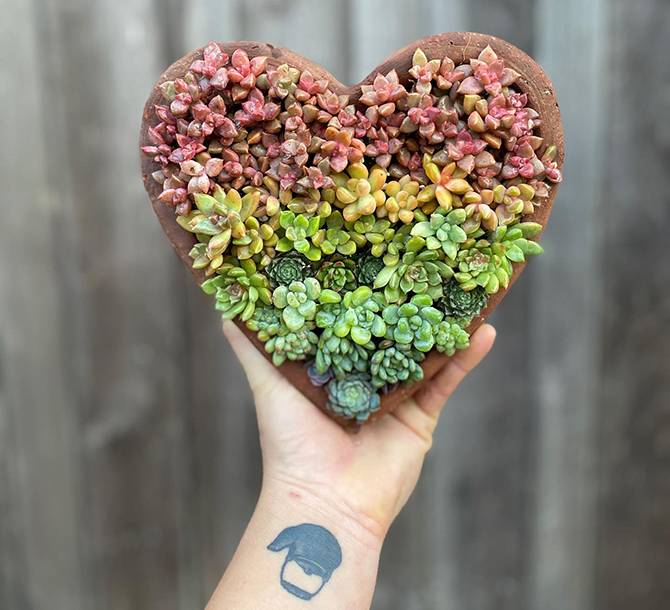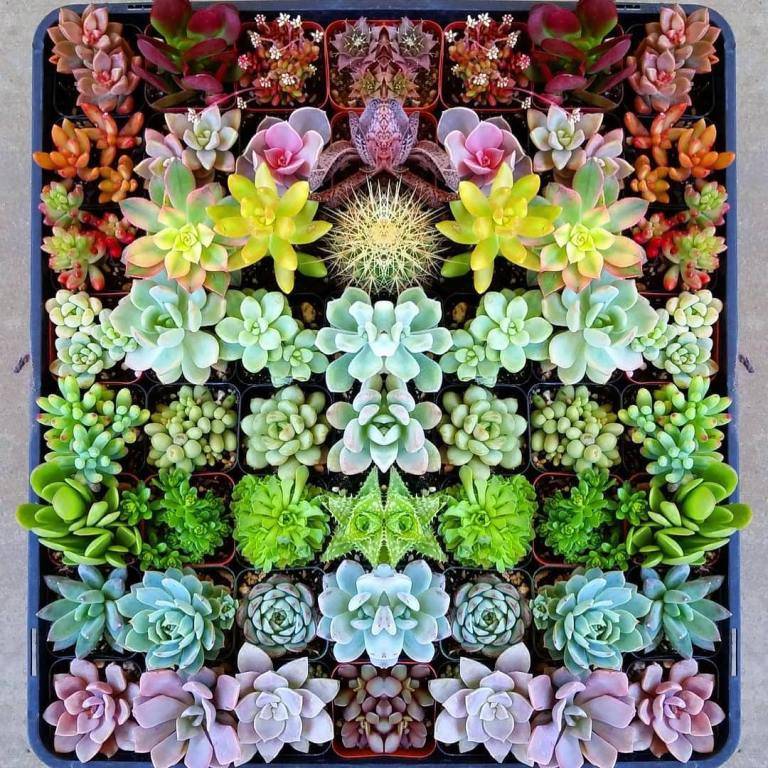 Sea Inspired Planter

If you're all about the seaside vibe, this is a great way to bring a little bit of the sea to your home. You'll need a glue gun, a terracotta pot, and several of the seashells you picked on your last visit. You'll use the seashell to cover up the pot entirely. Put soil in the pot and plant any succulent of your choice. Pay attention to the size of the succulent so you'll know whether to plant just one or more. The size of your pot is also a factor to consider.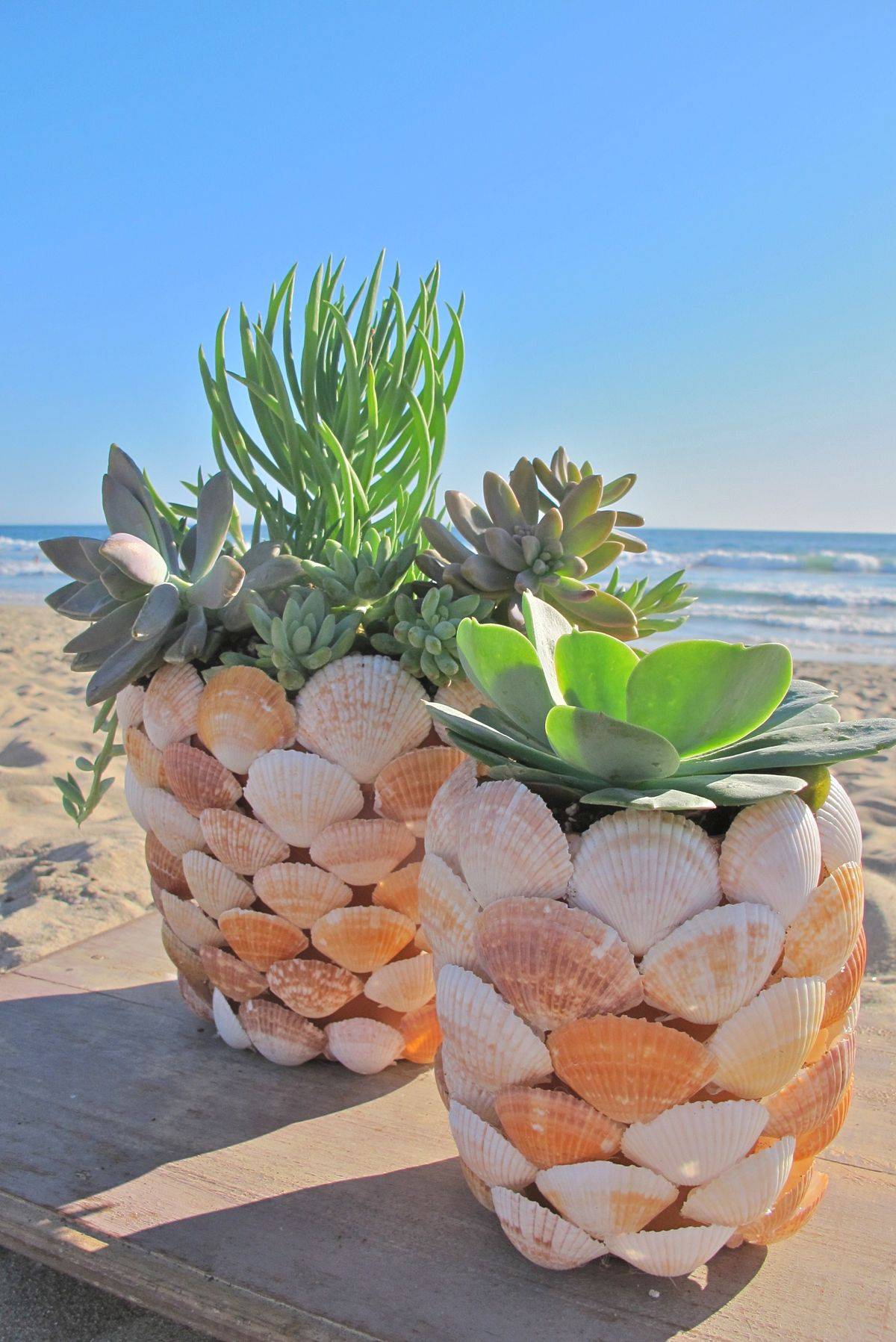 Wheelbarrow Garden

Don't think too much about it. Chances are you already have all you need to make it. Open up your shed and bring out the wheelbarrow you left to rust. This is a terrific idea especially if you have nothing else going on in your garden yet. It would look great and it's suitable as the focal point of your garden. Your old wheelbarrow will be upcycled and used as a planter. Painting or leaving it with a rusted look is your choice. You'll need suitable soil and some pebbles to add texture to the arrangement.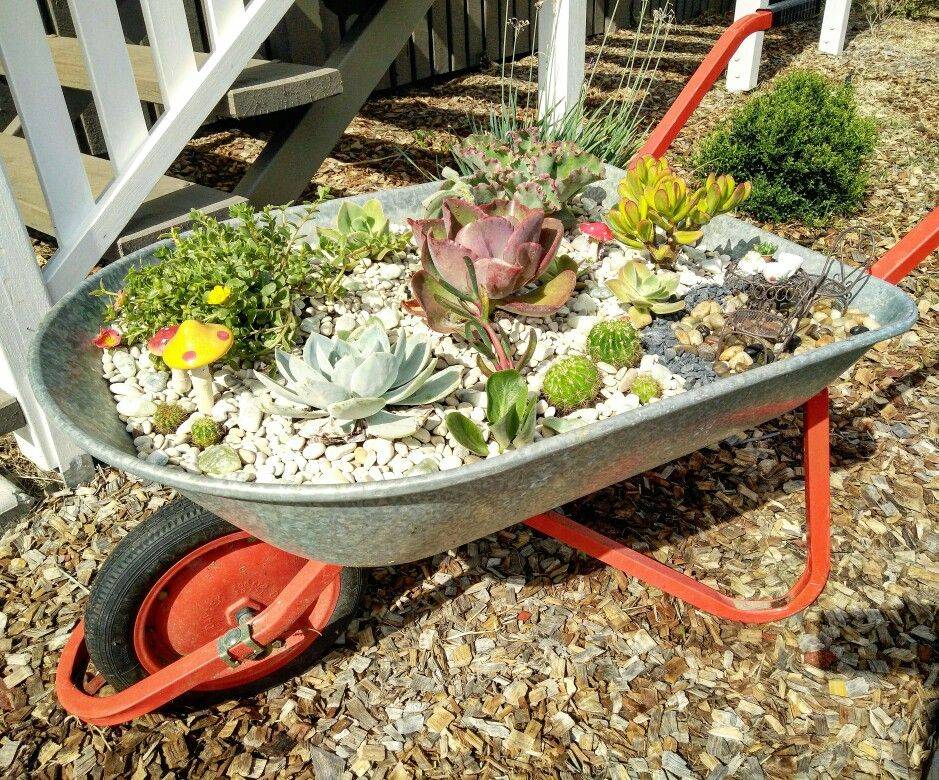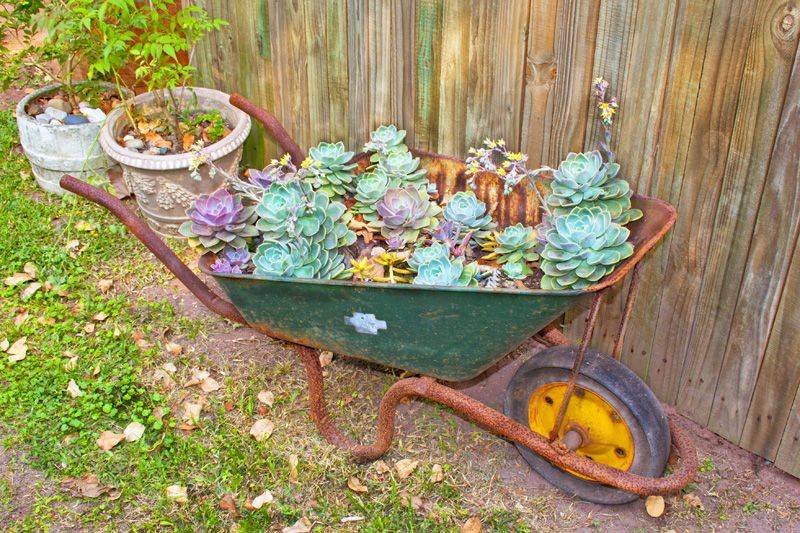 Plant Picture Frame

Think about a picture frame but without the pictures. Instead, you have a wild collection of colorful succulents of different sizes. You'll need a moss foundation attached to the frame to pull this off. By the time it's fixed and hanging on your wall, it will become your favorite frame.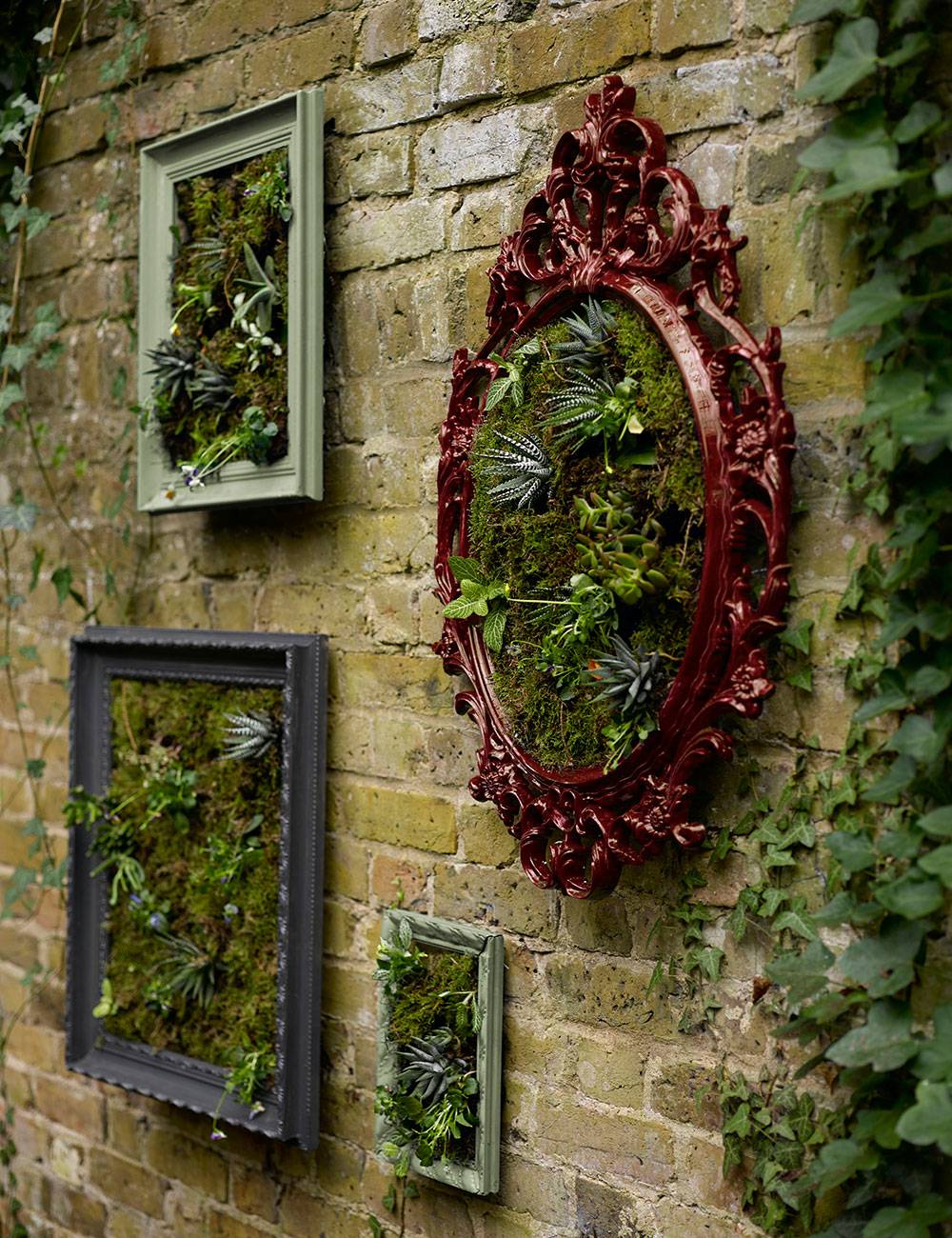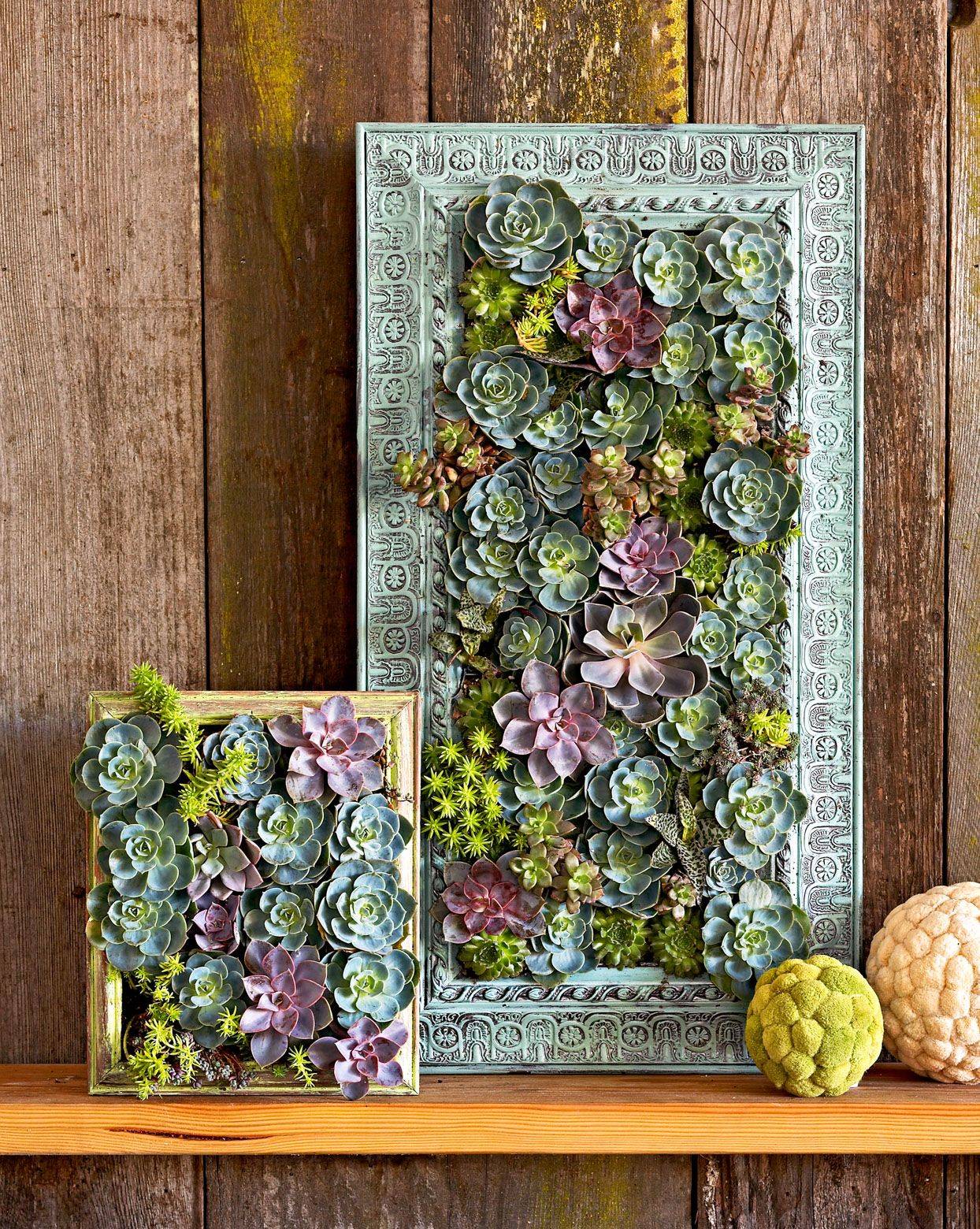 Vertical Wall Gardens
You don't have to limit your creativity by staying within a picture frame in order to have a vertical display of greenery. Wall boxes are a popular way of displaying succulents vertically, but you could also mount individual planters on the wall, or contain your succulents to a wooden shape. And of course, we can't talk about succulent garden ideas without talking about a full-on living wall. If you're feeling particularly ambitious in the planning stage, commit to covering a whole wall in succulents!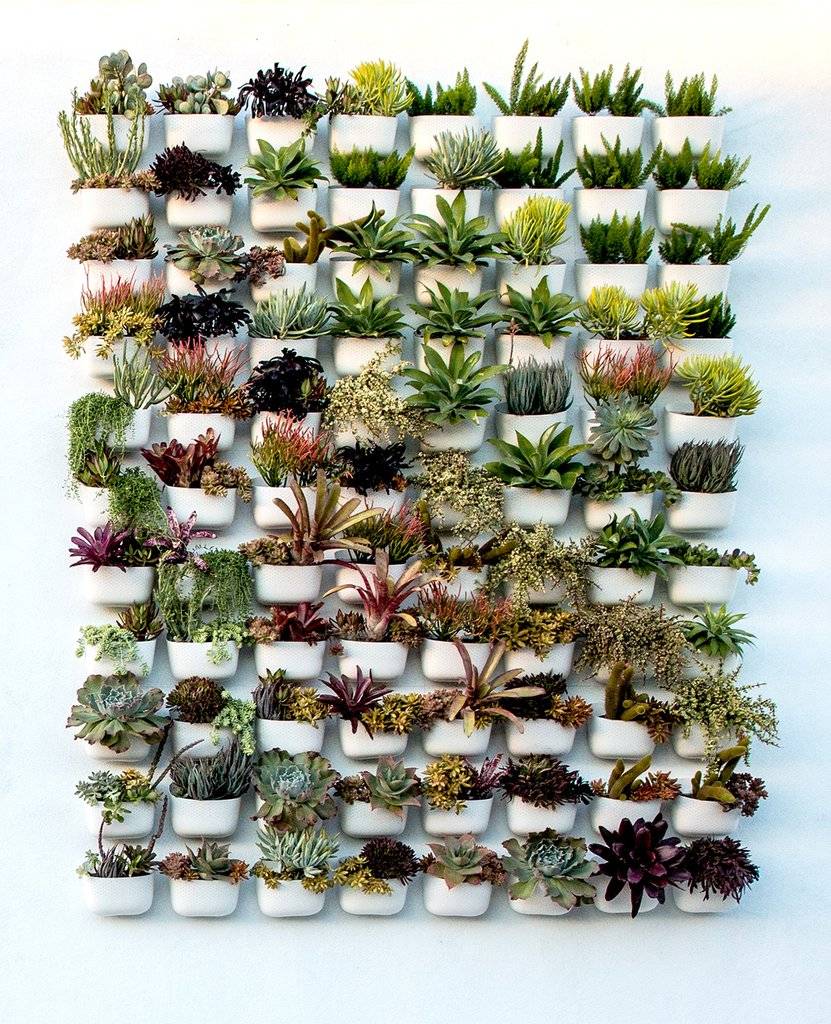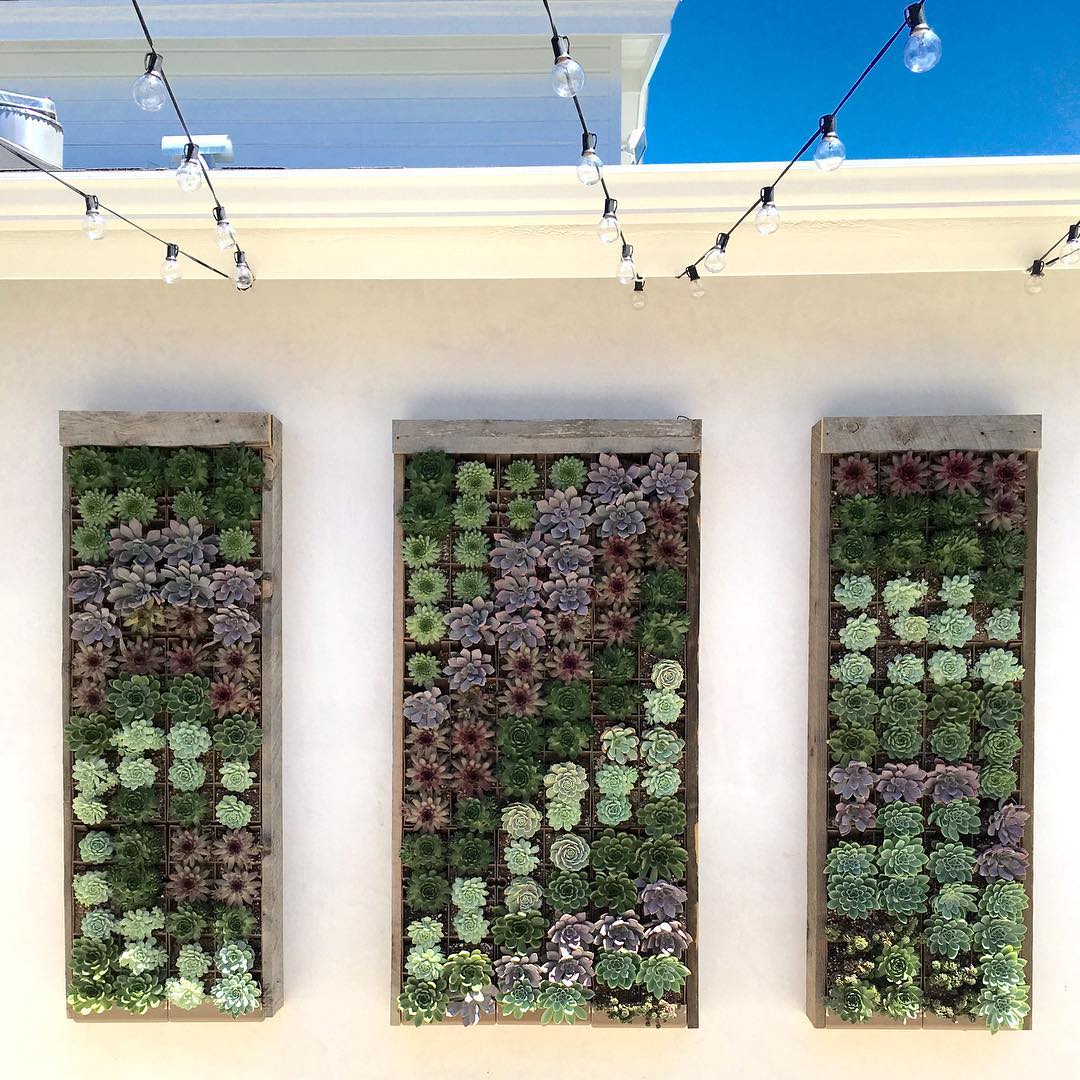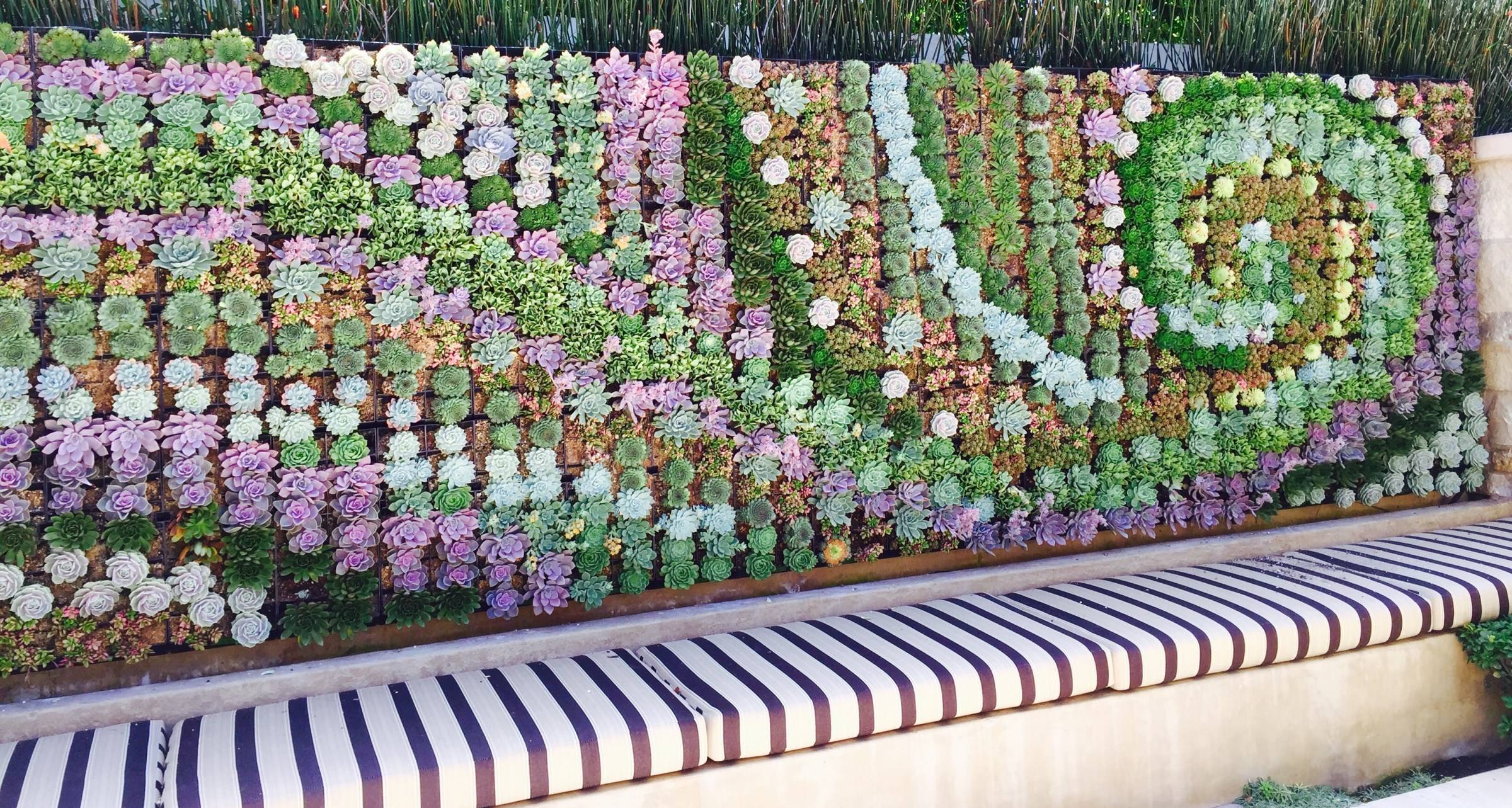 House Border

Got space between your lawn or patio and your house? It usually has loose soil and is called a house border. Make it pretty with planted colorful succulents. They are quite the low maintenance plants you need as a busy person.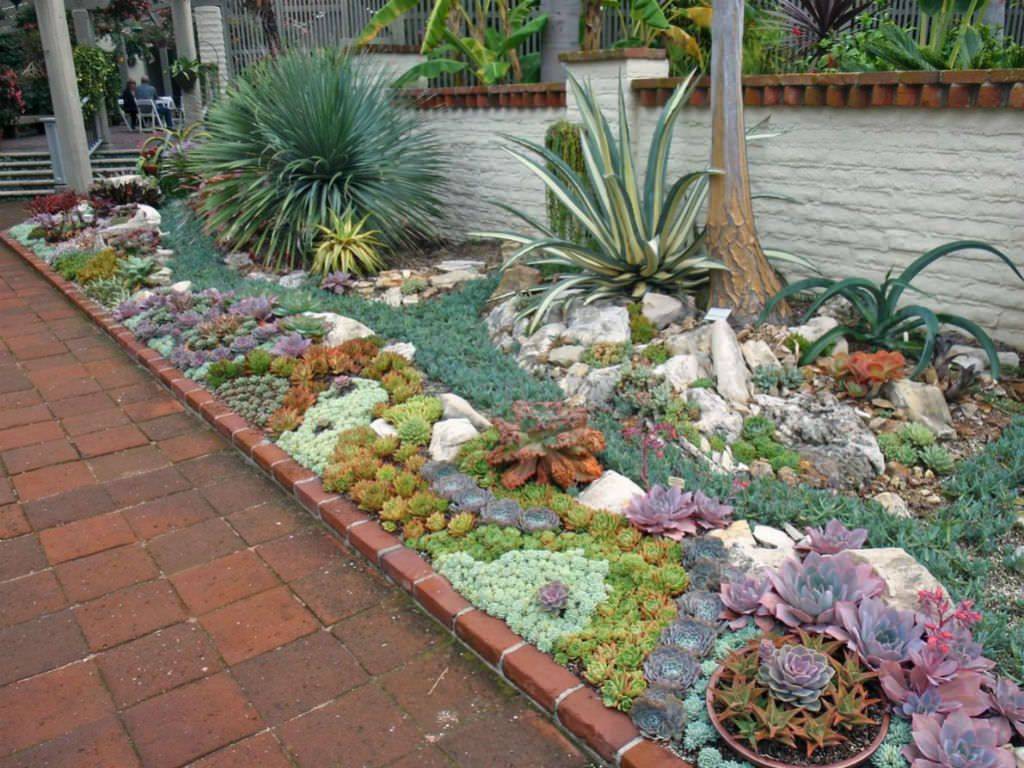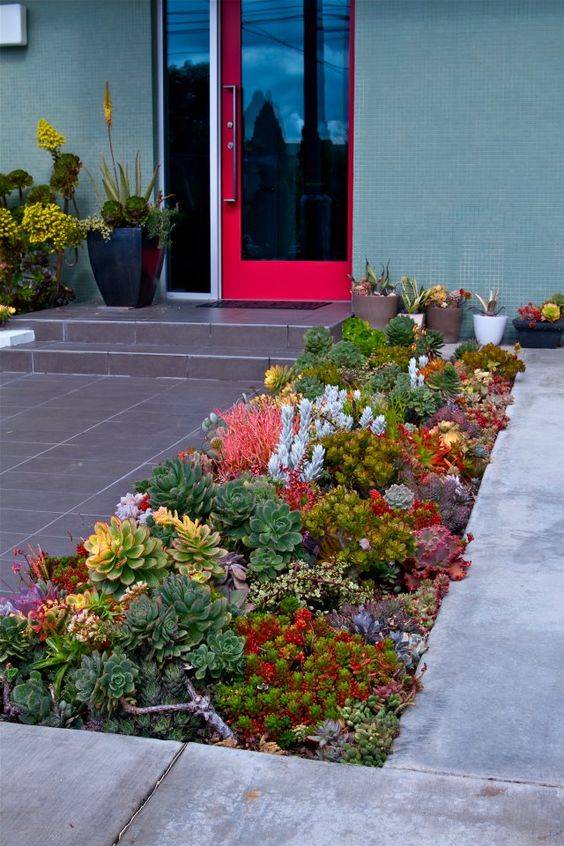 Upcycled Watering Can
An old abandoned watering can can be much more, depending on you. Succulent garden ideas don't get better than this. Upcycle a watering can to be a planter for both succulents and hanging succulents. It can fast become the centerpiece for your backyard table or shelf.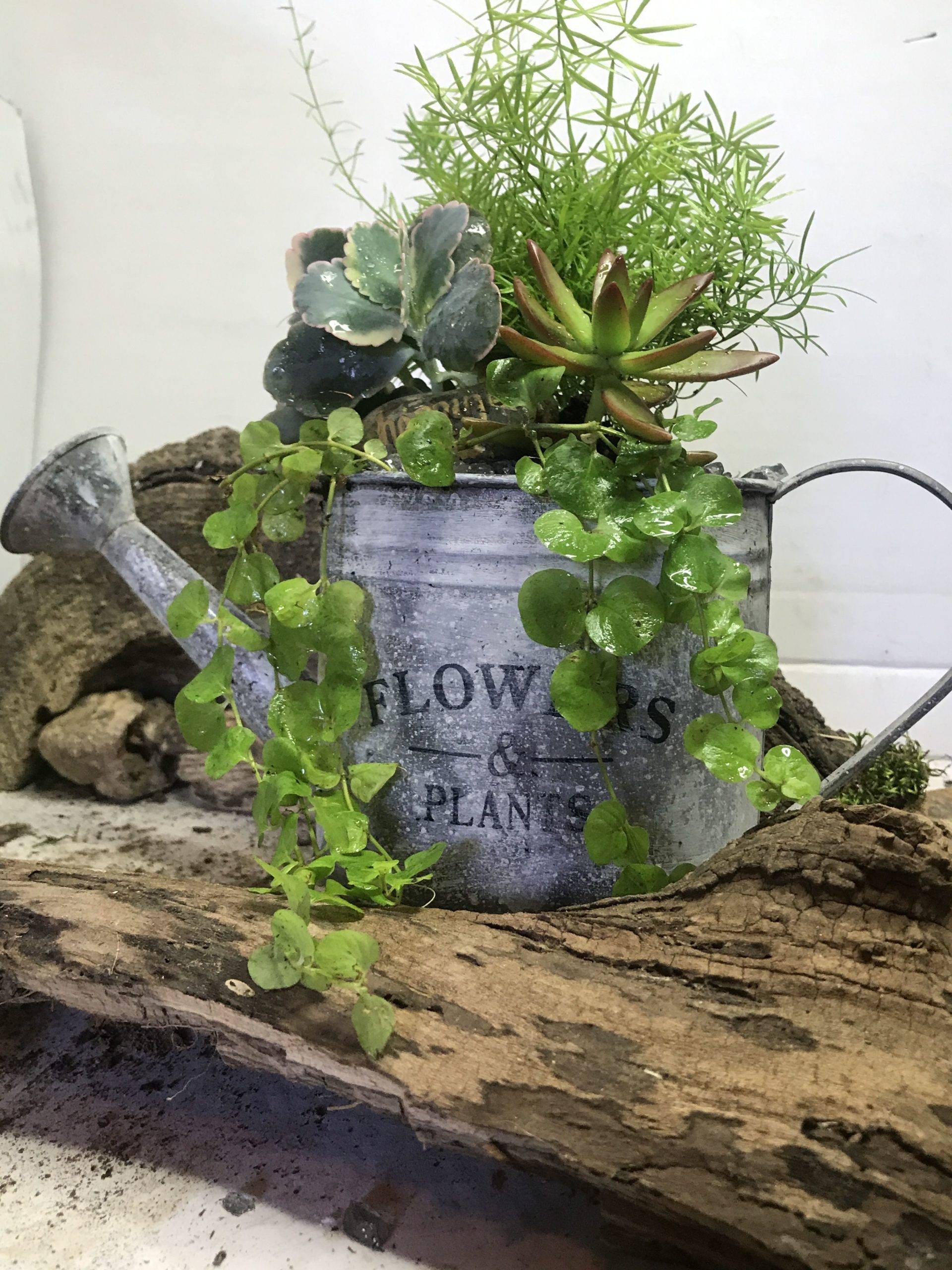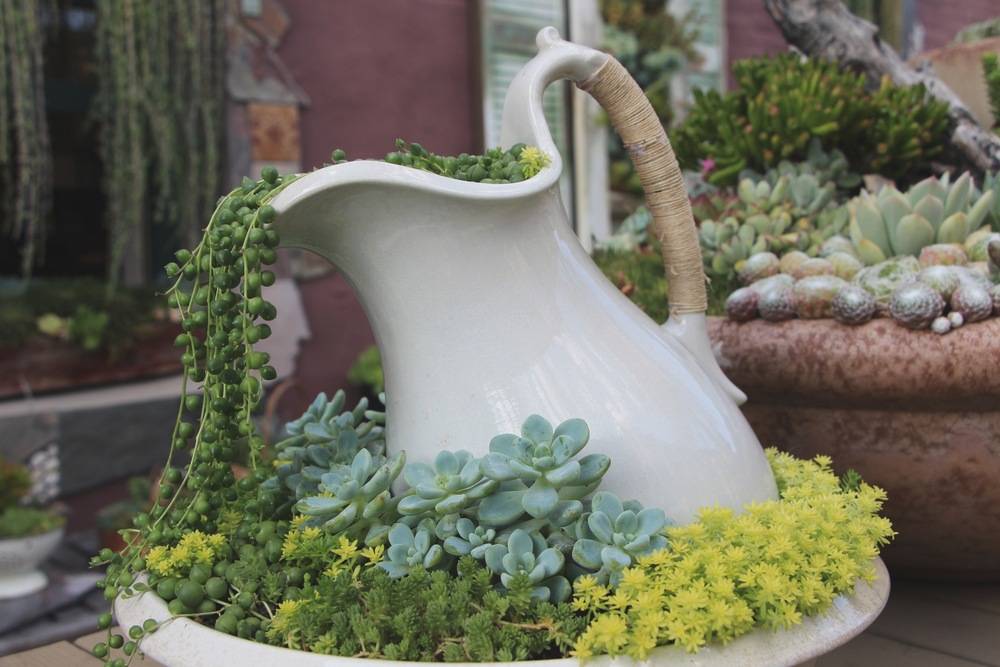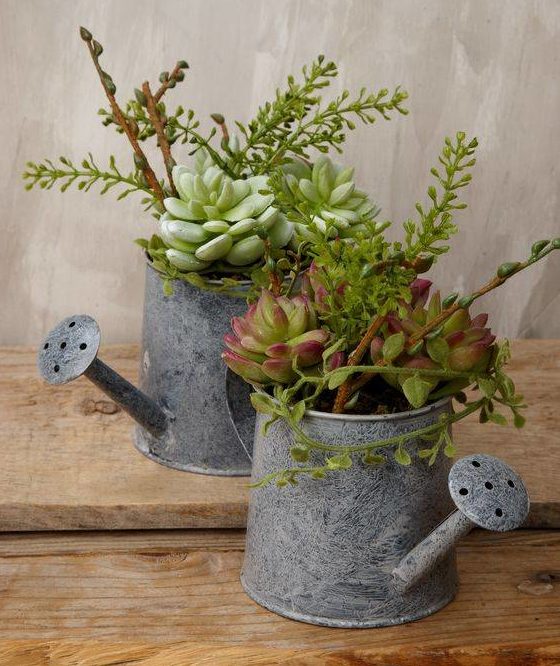 A Fountain of Succulents

Did you know you can travel back in time with your flower arrangements? Now you know! A fountain dish, succulents, and free-hanging plants are all you need to create the look that will take you decades back. It's the absolute look for an afternoon garden party. Make sure to dress up so you can go all the way with the time travel theme.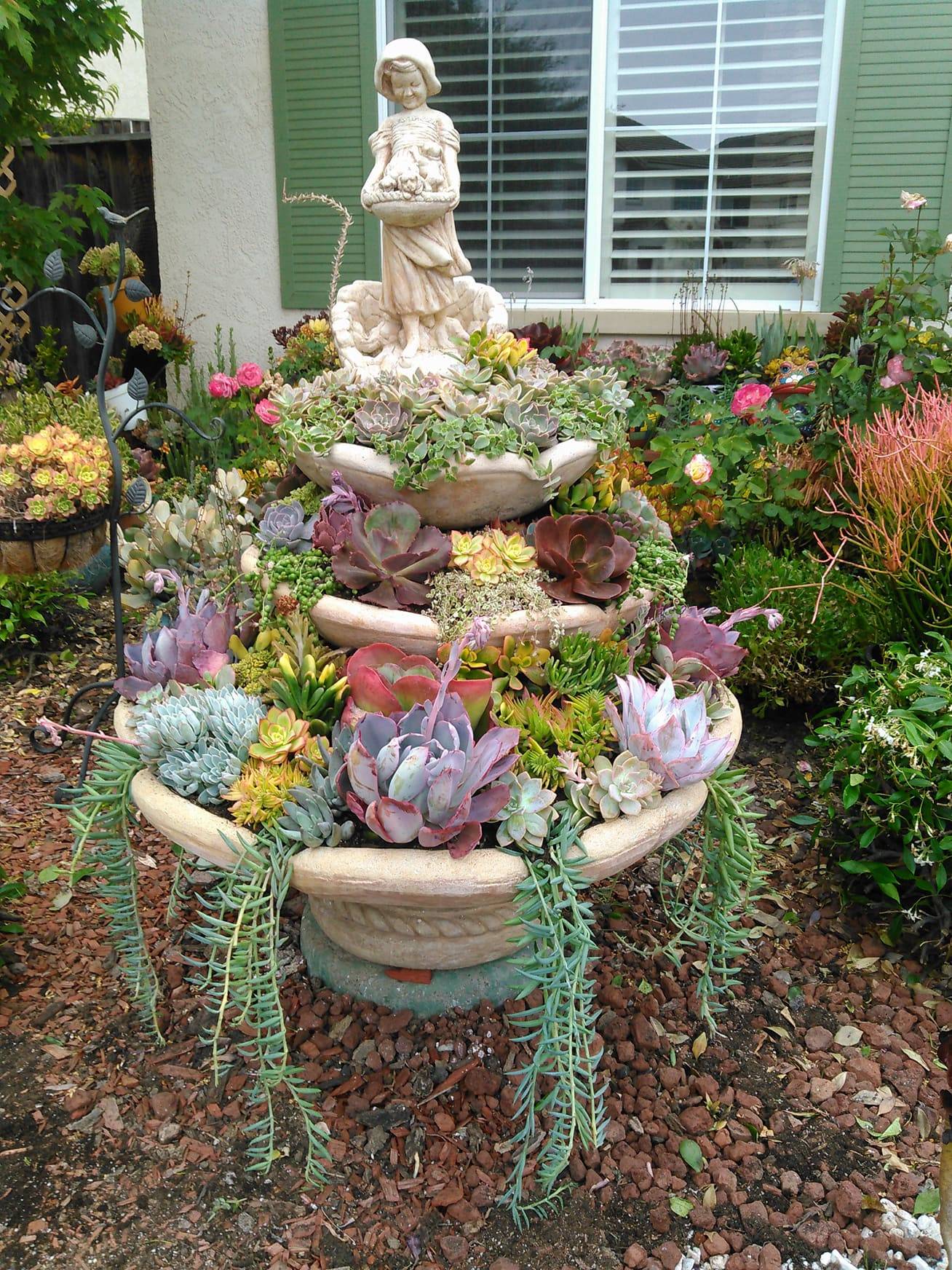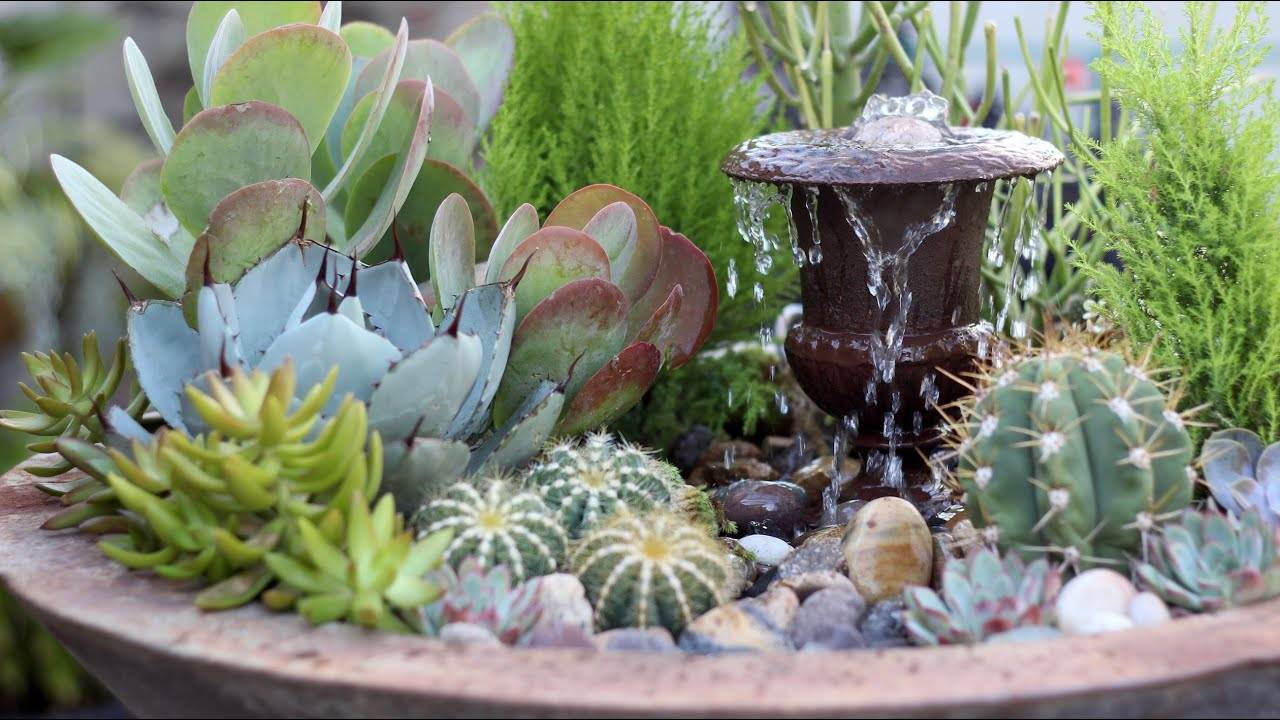 Upcycled Broken Pot

With a broken pot, the first instinct is to throw it away but we're asking you not to. You can have the most amazing garden piece with a broken pot. You do need a healthy dose of creativity to pull it off. Depending on how the pot gets broken, you can use it to create a succulent garden castle. Alongside succulents, you can also plant other types of plants.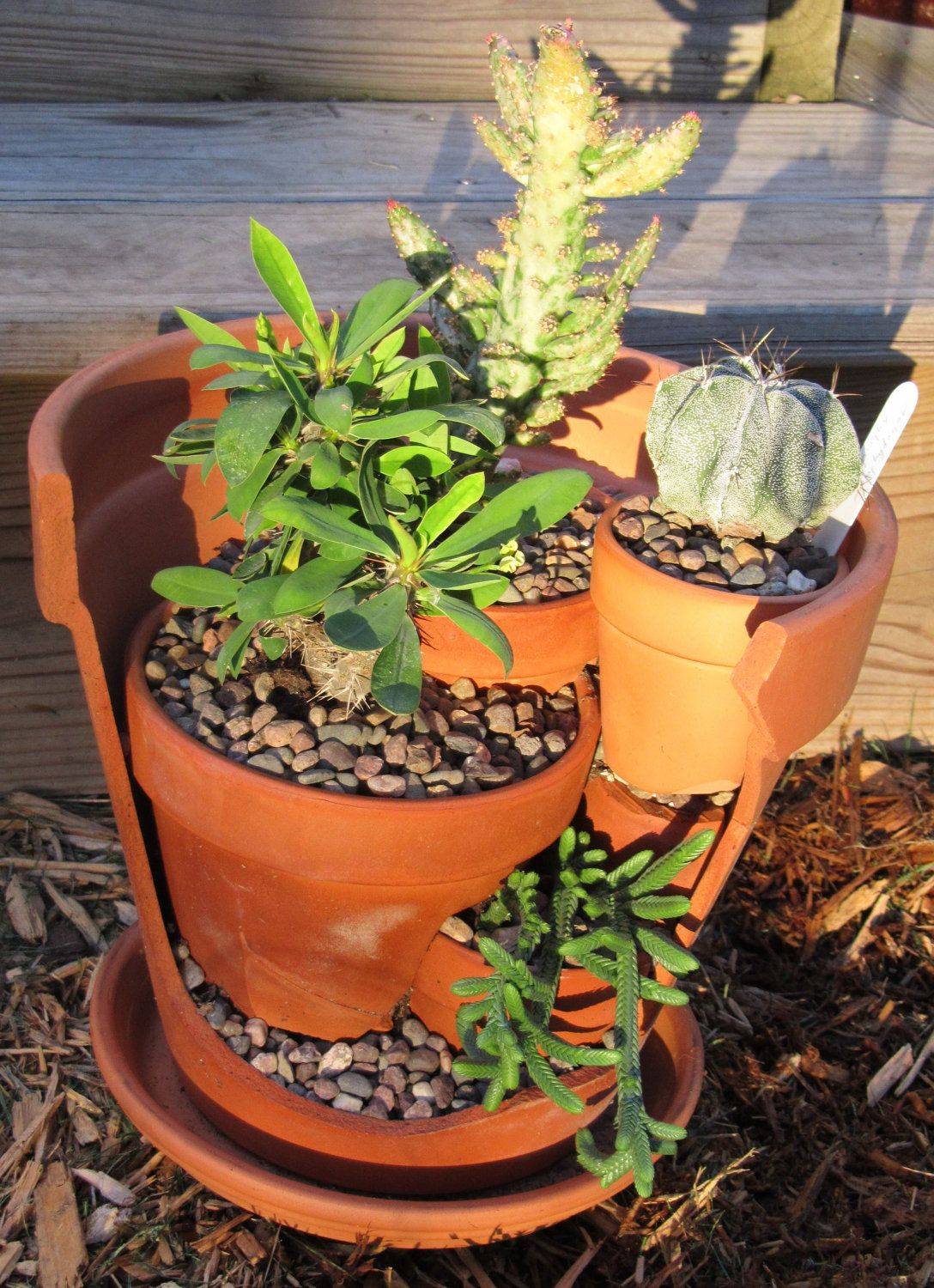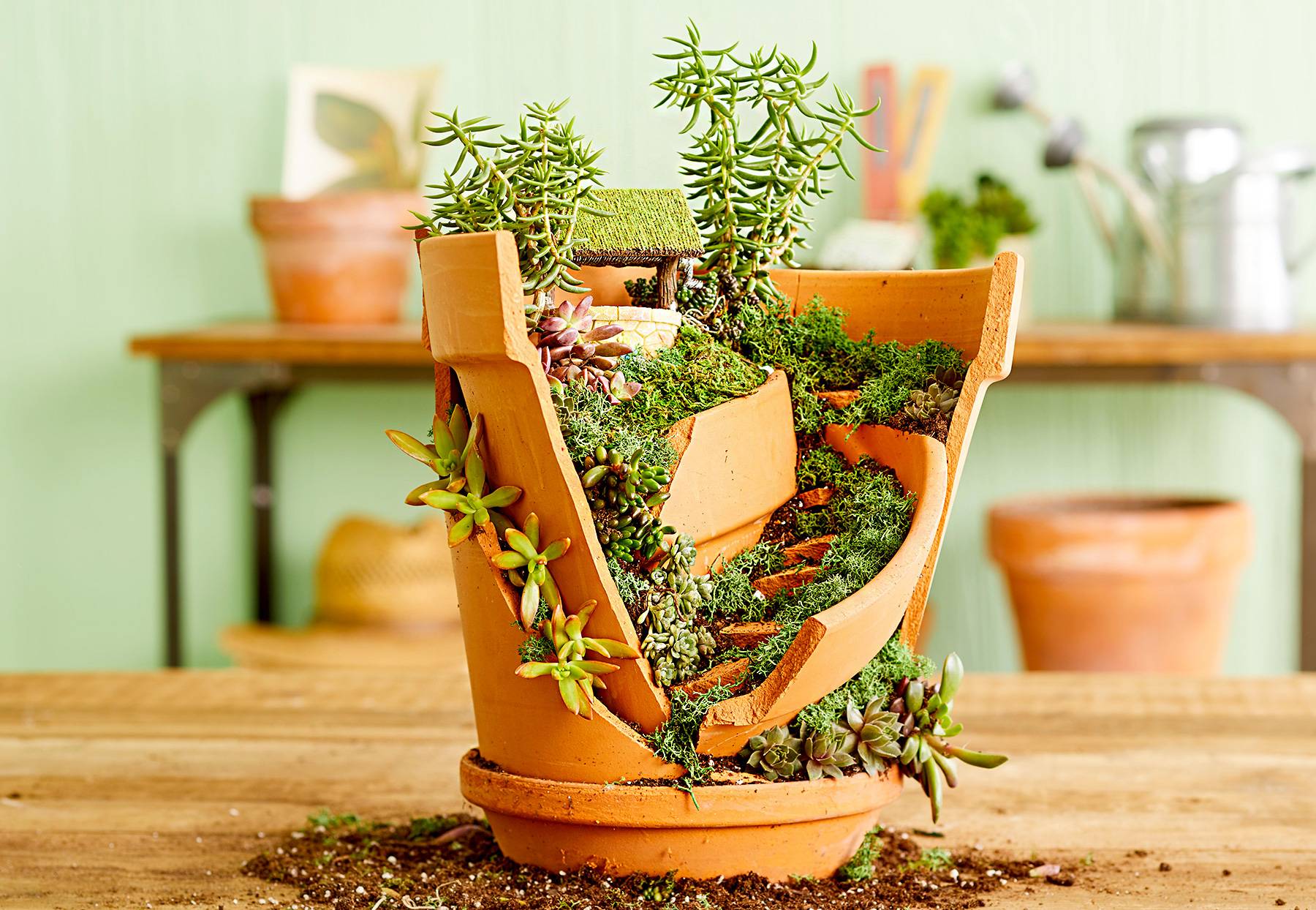 Garden Sculptures

Creating a succulent plant sculpture in your garden will be such an eye-catcher. Depending on how intricate the design is, you will have everyone who sees it talking about it for a long time. Just like it is with any other design project, you need to first decide on what you're going for. It could be an animal or an object. Create the design on the ground with suitable soil and then plant succulents to follow the already laid pattern.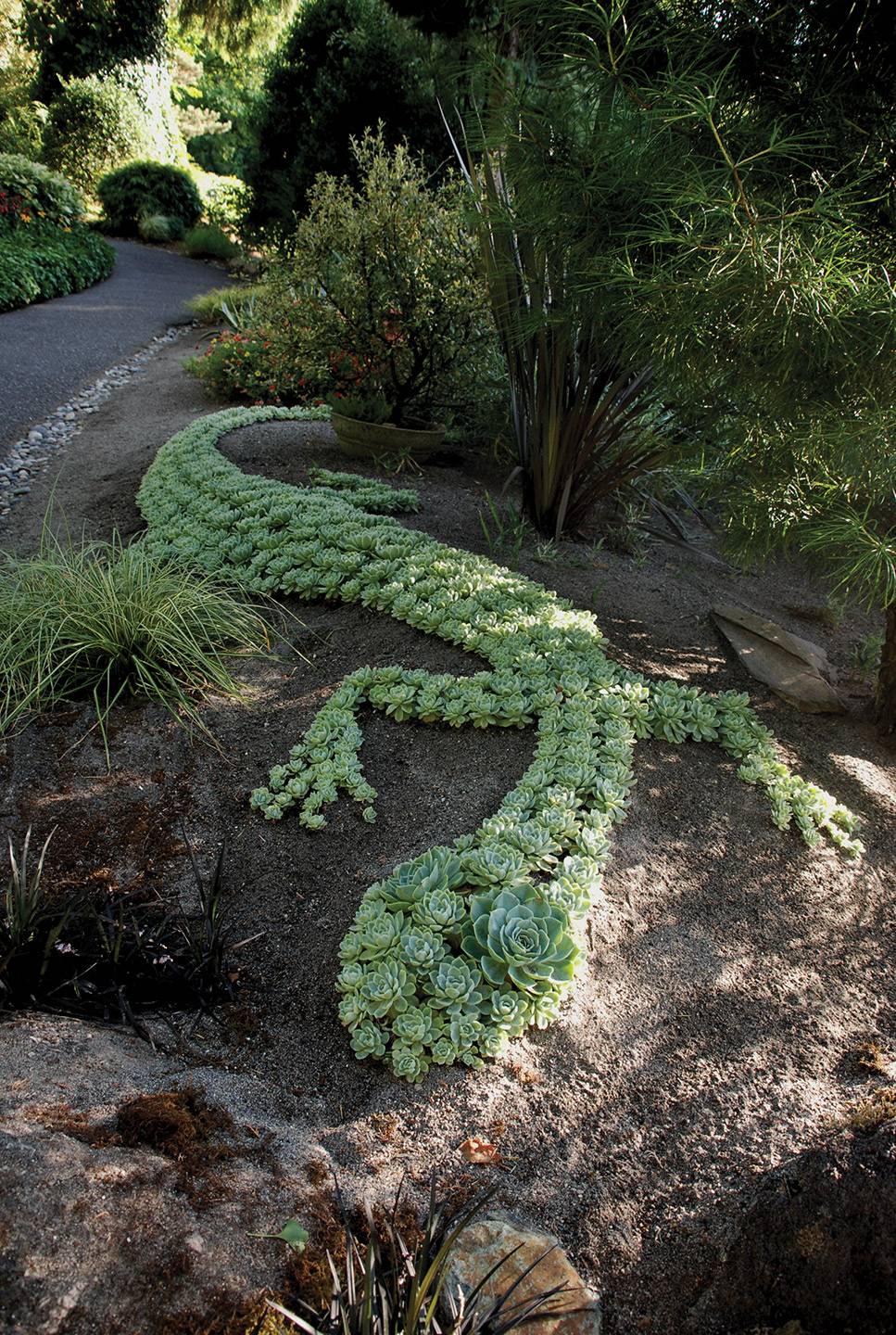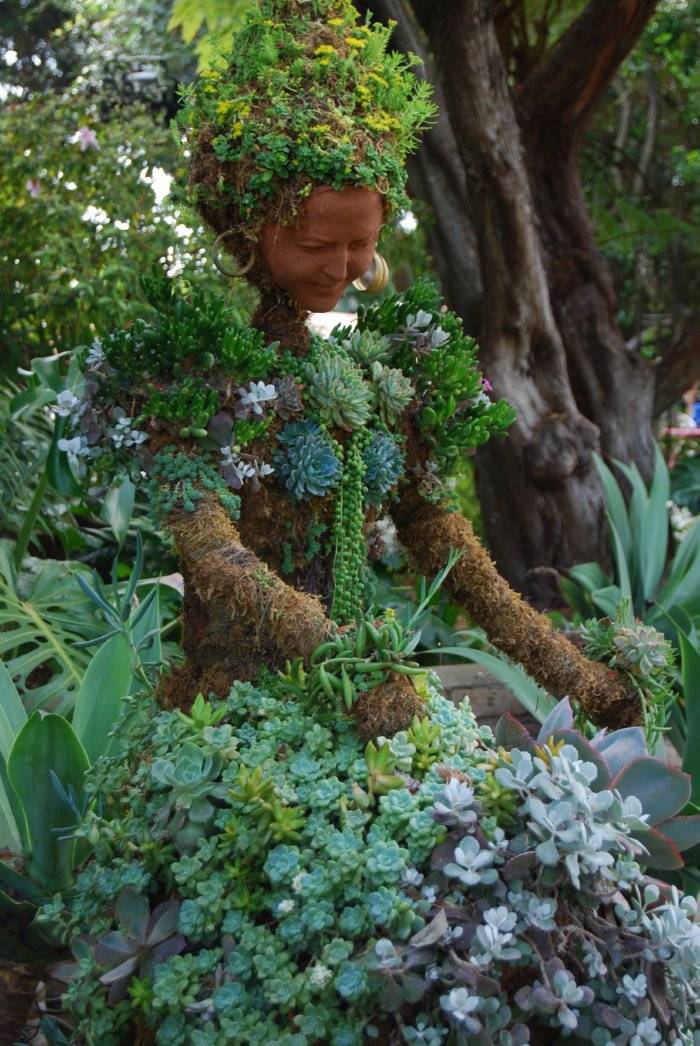 There are several succulent garden ideas you can think of but the ones on this list are the easiest to pull off and they look extra pretty too. Having a nice backyard with a flower garden will make you sit outdoors more and enjoy the fresh air. Succulents are low maintenance and can last a long time. It's a sign to start your succulent garden now!