If you're remodeling and revamping your kitchen we know that you've spent hours looking at trendy backsplashes, marble countertops, and perfect kitchen tiles. Those are the things that are going to give your kitchen style on the surface, but have you thought about what's going to make it unique?
We've been inspired by these seven luxury kitchen additions, and we can't stop thinking about them. The best part about these additions is that they're trendy, chic, and make your life easier. Having a kitchen that looks great and makes meal time simple sounds like serious bragging rights to us.
Wine Storage
Is your wine taking up space in the fridge? What you need is a kitchen island wine cooler. A kitchen island wine cooler is great for hosting, or to assure that when you get home from work you'll have a bottle perfectly chilled and in reach.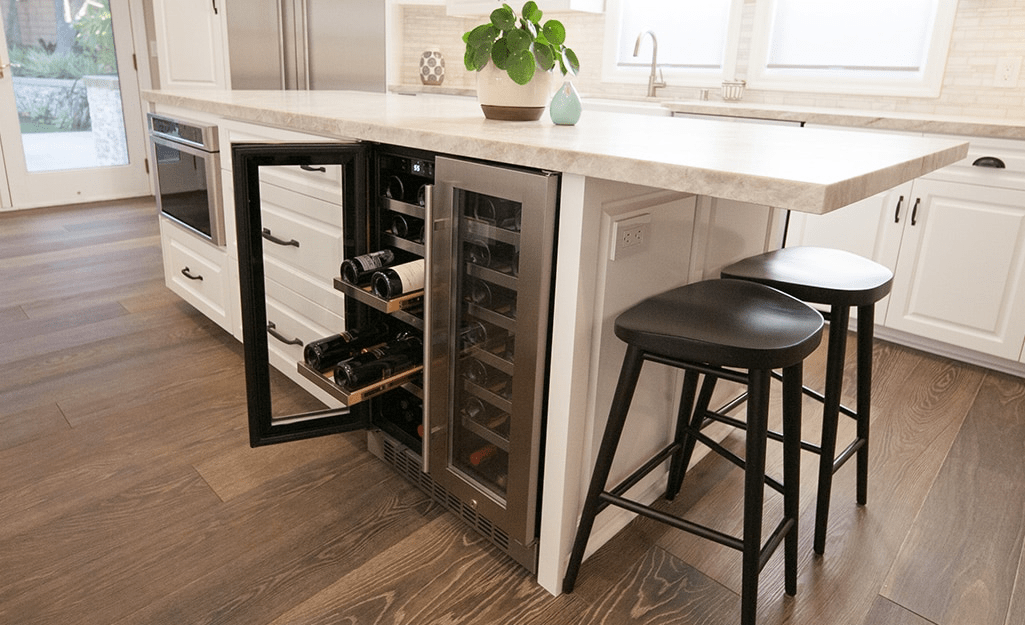 If you don't have a kitchen island, have no fear, you can fit a wine cooler into the counter too!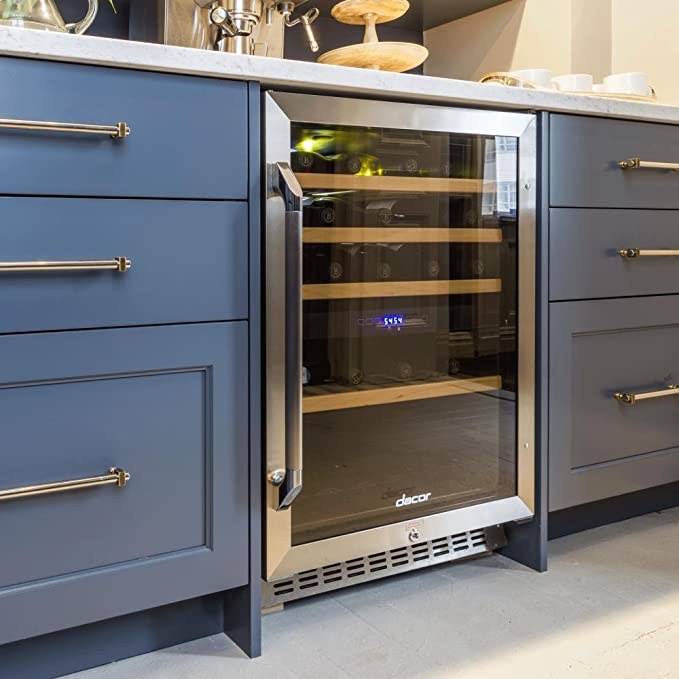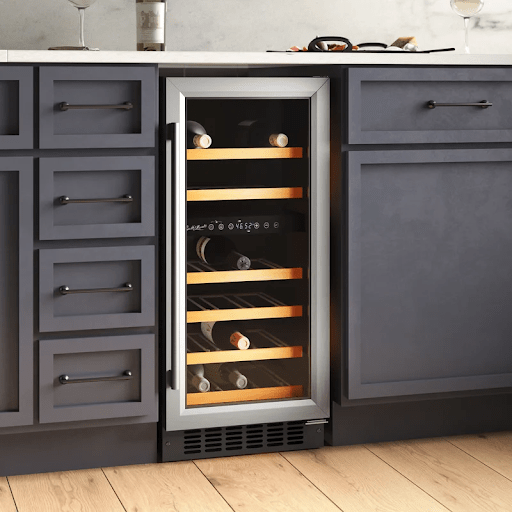 But what about the reds? For that, you're going to want to look into a wine wall. A wine wall is chic and impressive. If you have the wine already, you should show off your good taste!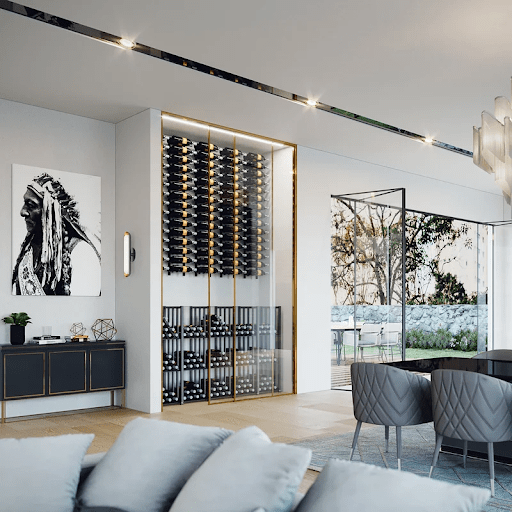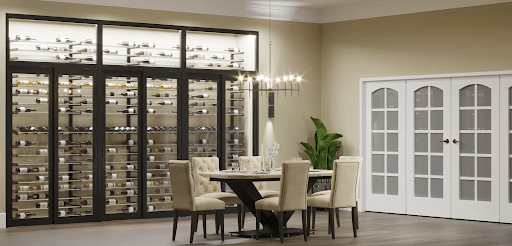 Hidden Pantry
We know those kitchen cupboards can fill up fast, between buying everyone's favorite cereal and stocking up on canned food it feels like there's never enough space. Now, imagine a cupboard that opens up into an entire room… I'll give you a moment to get excited about all that extra dedicated pantry space!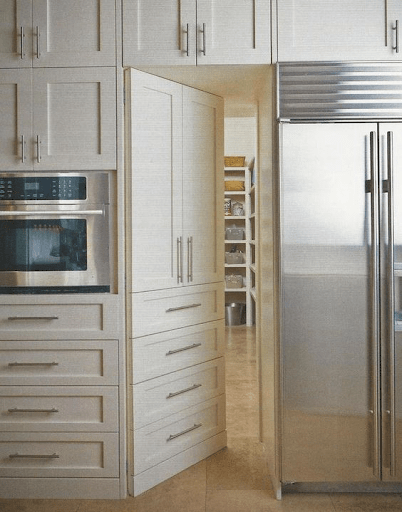 Ceceandmike perfectly executed this hidden pantry and we love it. A hidden pantry gives that much-needed extra space so you don't have to junk up your main area. This pantry is spacious, modern, and useful. Having a walk-in hidden pantry is a newfound staple in a dream kitchen.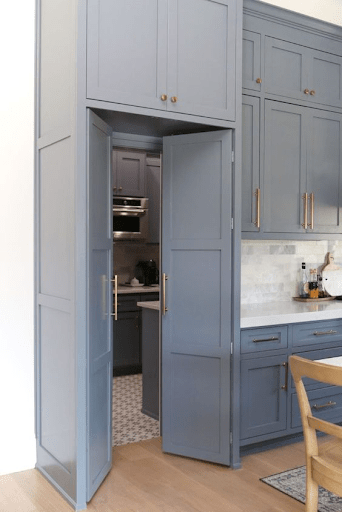 Hands-Free Sink
These sinks look like your average kitchen sink but they have a unique feature, they're motion censored! They turn on with a simple tap or touch. Not only do these faucets have a simple but modern look that complements any kitchen, they make cooking and clean up easy.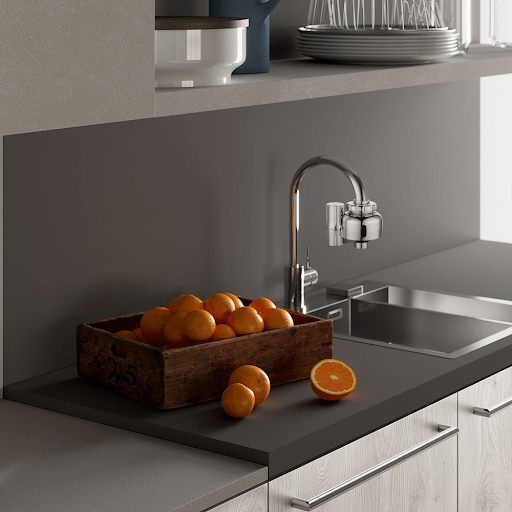 This idea is trendy, modern, and family-friendly too. Hands-free sinks are an easy solution for washing young- often sticky- hands.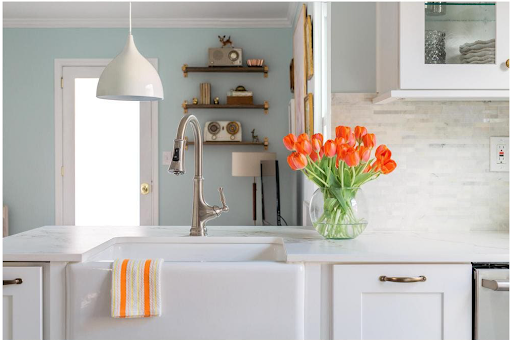 Pot Filler Faucets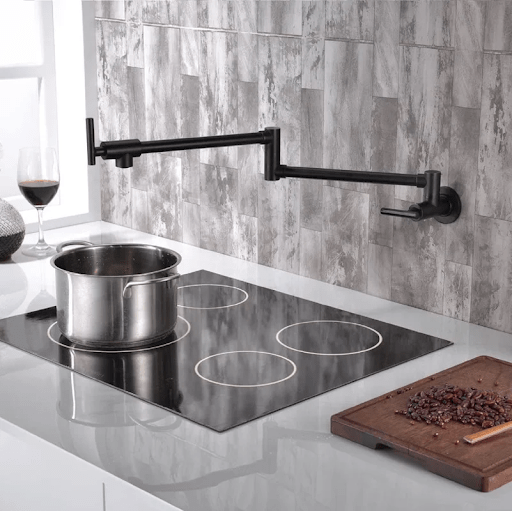 Yes, you do need two faucets in your kitchen. This faucet by the stove is guaranteed to change your life on pasta night. No more struggling to fill huge pots in small sinks and carefully carrying them across the kitchen. With this modern faucet, all that water in pot action happens right on the scene.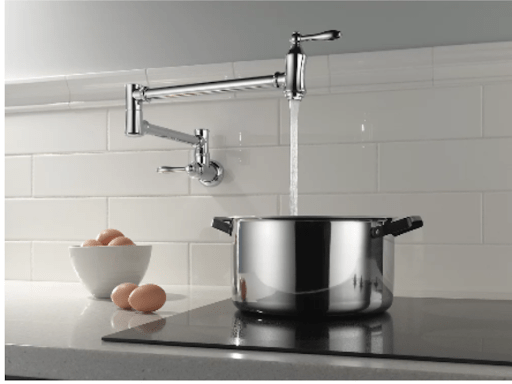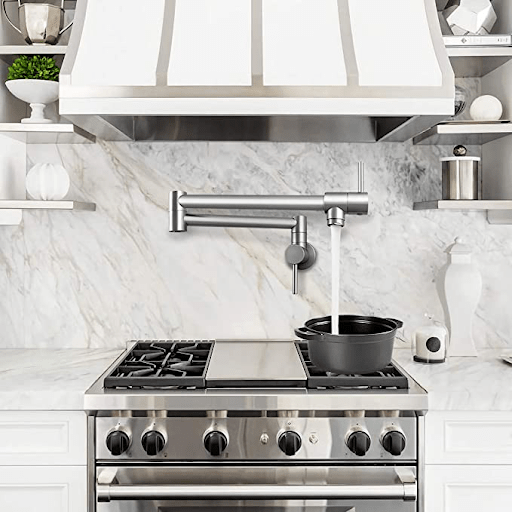 Pop-Up Outlets
Pop-up outlets are easily installed into your countertops. They're incredibly convenient for small appliances like toasters, or for keeping your phone charged while reading a recipe from your favorite food blogger.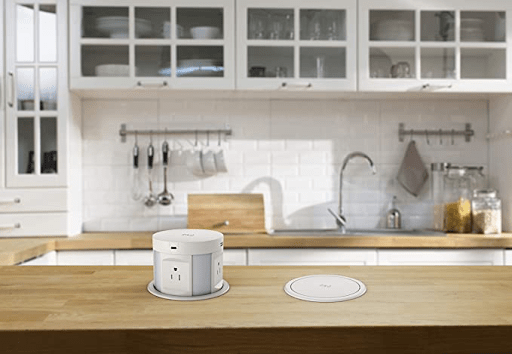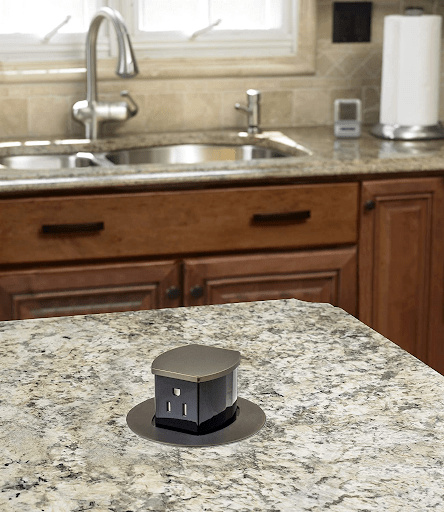 Planning a kitchen is no small feat. After you've decided on your specifics and have your perfect look it's time to start thinking about what you really want. Hosting spectacular dinners, enjoying family time, or even a solo glass of wine is what having a kitchen is all about.
You know what they say, living a life of luxury starts in the kitchen… or something like that. Whether these additions are simple solutions or long-term plans they're stylish, trendy, and have the potential to take your kitchen from a mediocre 7 to a full out 10, and we all deserve a 10-star kitchen.