The general perception of a street façade is one that showcases the residence at its beautiful best. Homeowners want it to be inviting, striking and often a feature that instantly leaves both guests and passersby impressed. But not every home is set in an environment where the traditional façade design works. House 24 in Singapore is nestled on a triangular lot with its rear section opening towards a lush green state-owned landscape. This meant that Park + Associates architects needed to create a façade that combined privacy with smart ventilation and a hint of innovative panache. Serving this need to perfection is the custom timber screen!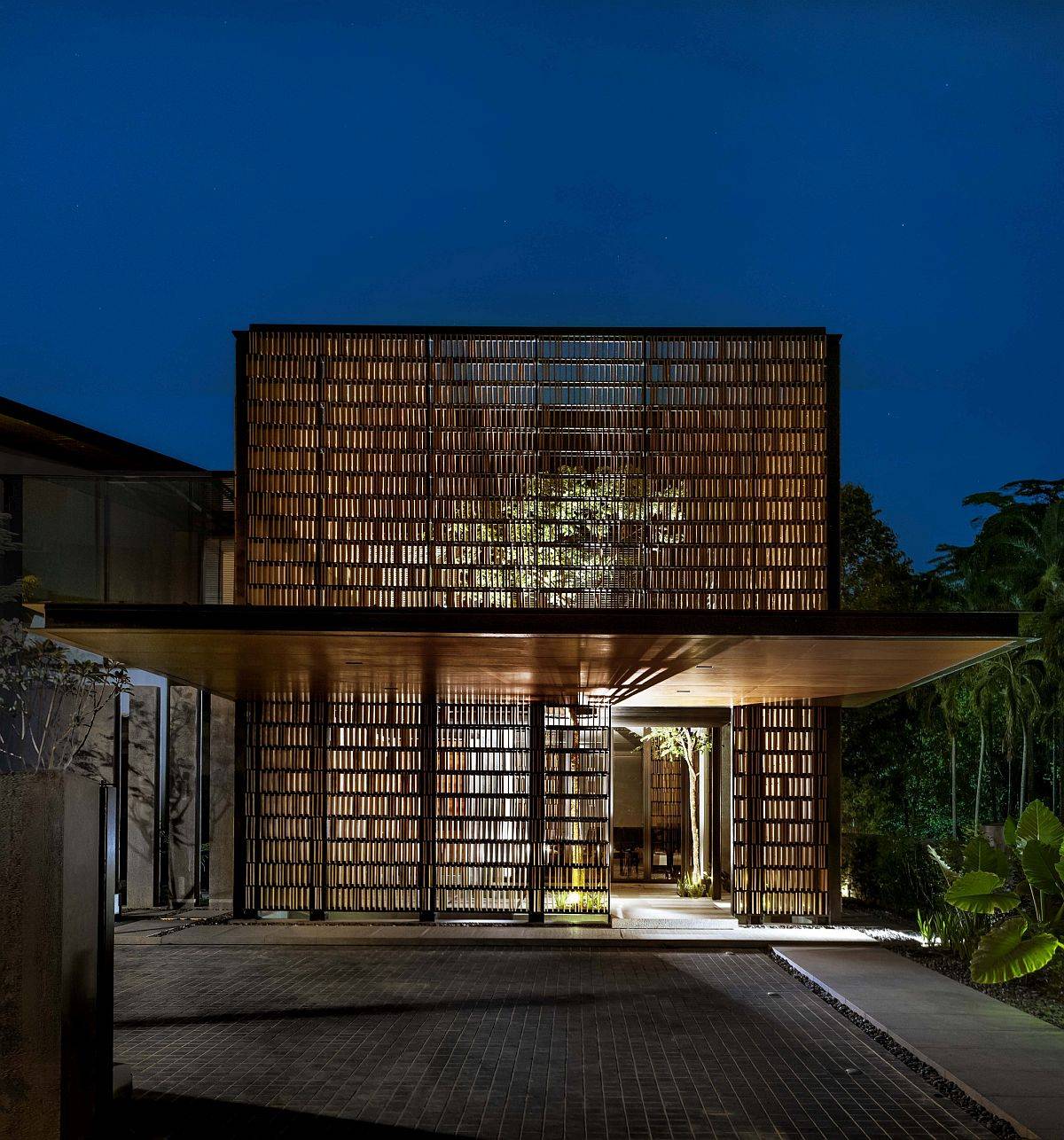 The woven timber screen feels more like a delicate work of art rather than a simple architectural feature designed to provide privacy. It also filters sunlight into the house and as the day moves on, so do the many beautiful patterns created by shadows and light inside the house. A tree already sitting on the lot also becomes a part of the entrance while the open plan living area, kitchen and dining space along with the bedrooms on the upper level completely open up towards the rear garden. [Photography: Edward Hendricks]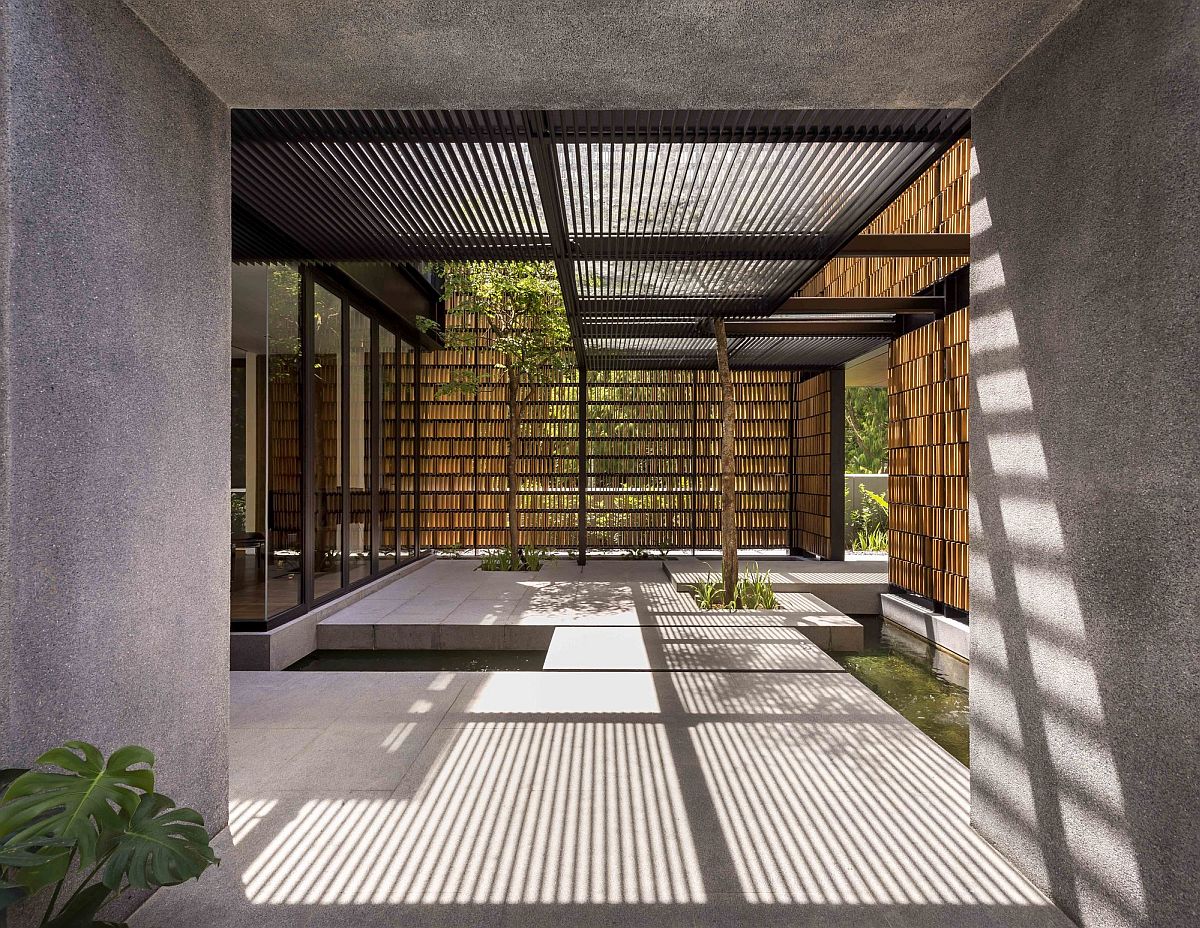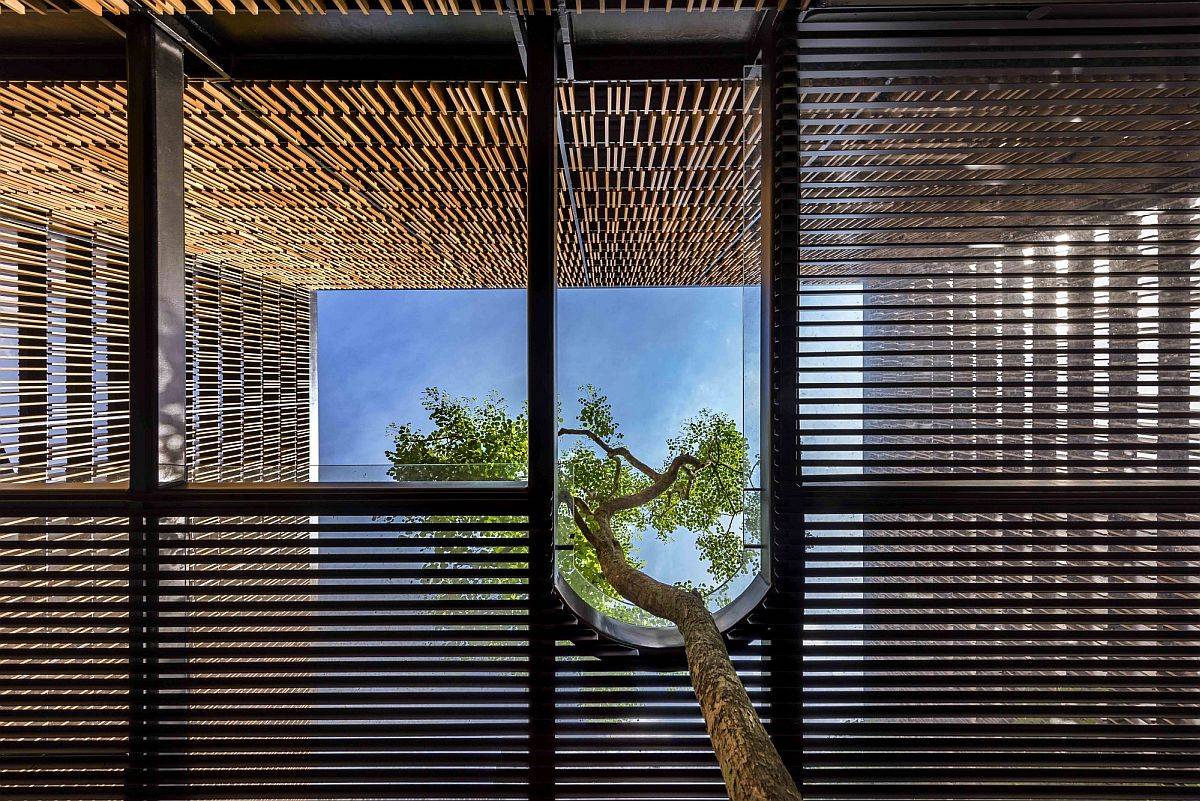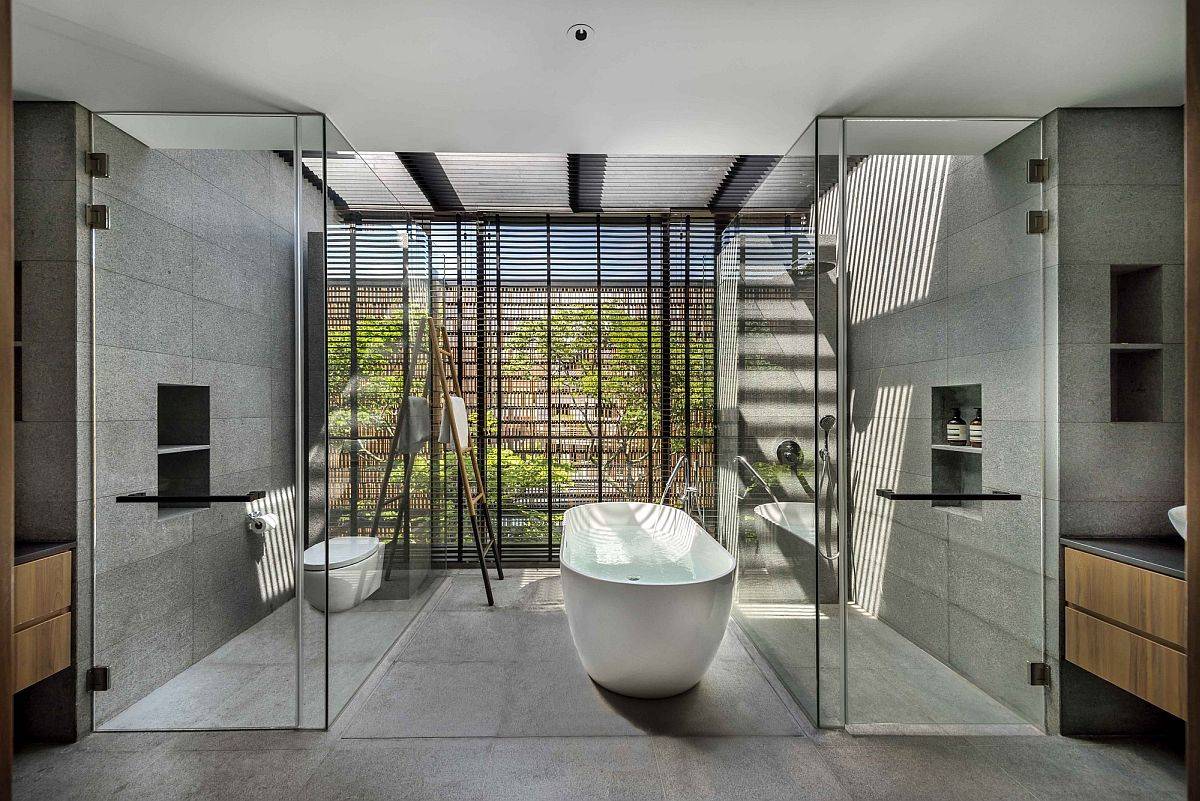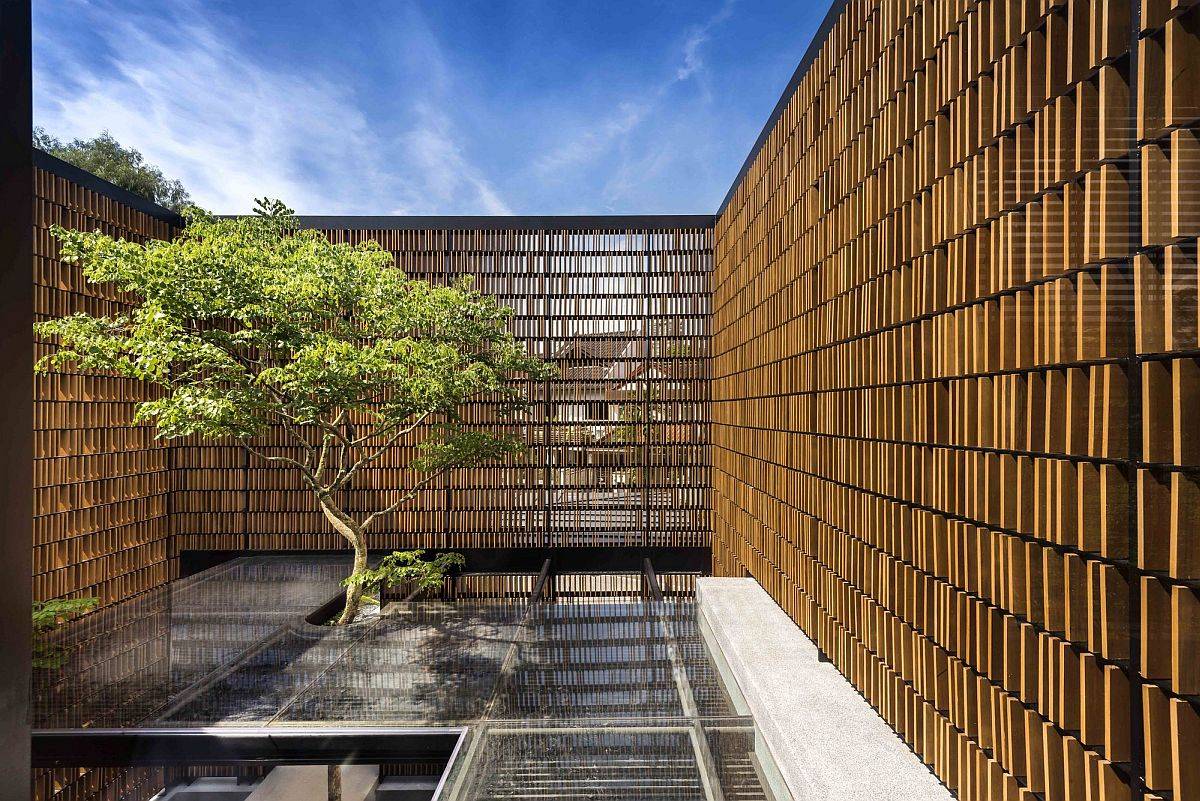 The courtyard screen fronting the street is an exercise in rethinking the conventional entry sequence of residential dwellings, and an exploration in creating a more layered and sequential experience. It is experienced almost as a ritual space – serene and tranquil – marking the transition between the public and private.