In the last decade, few styles have been more popular than modern-industrial when it comes to renovated residences and apartment makeovers. Even if you are willing to tend towards the industrial part of it far less, those sporadic little industrial touches are often enough to completely alter the vibe of a home. Sitting on the second floor of a building in a busy neighborhood of Toronto, the Queen West Apartment is one that feels modern rugged and refined at the same time. Shaped by Creative Union network, the apartment seamlessly combines rough brick and wooden finishes with polished white walls and modern décor to offer the very best of both worlds.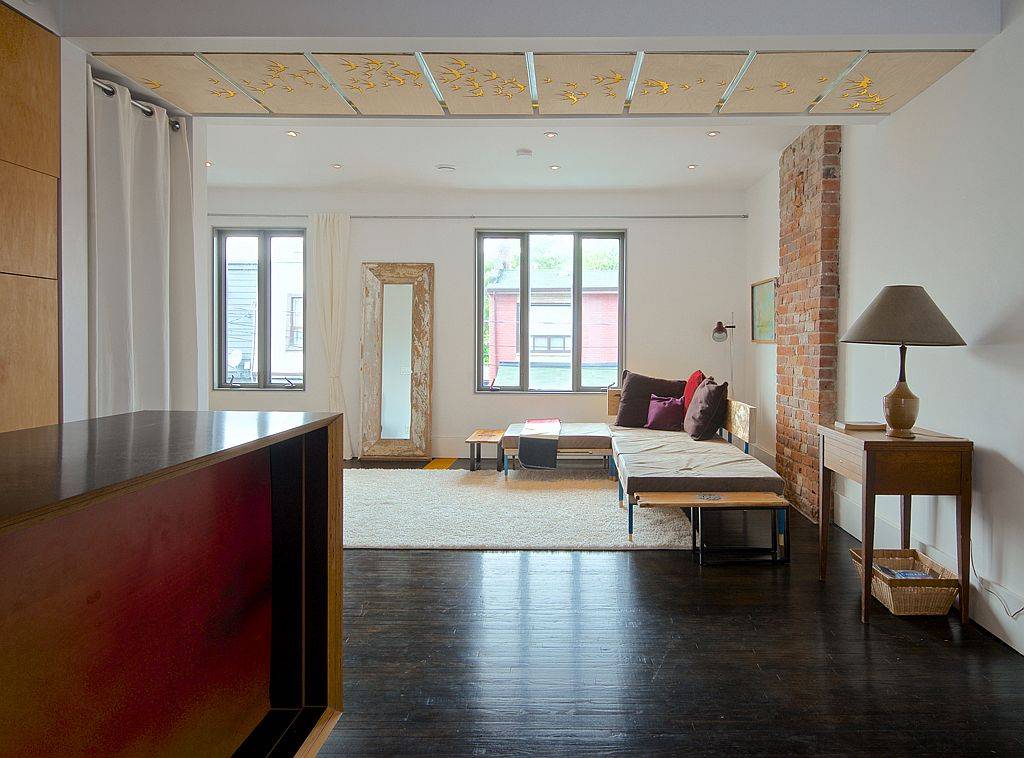 The open plan living area of the house feels spacious and uncluttered with a small sectional on one side and the kitchen and dining area on the other. Ceiling panels with lights in the form of flying birds is an instant attraction and so is the exposed redbrick wall section on the other side. Large windows bring natural light into the apartment while a casually placed mirror on the floor with wooden frame improves both the ventilation and the 'industrial appeal' of the interior.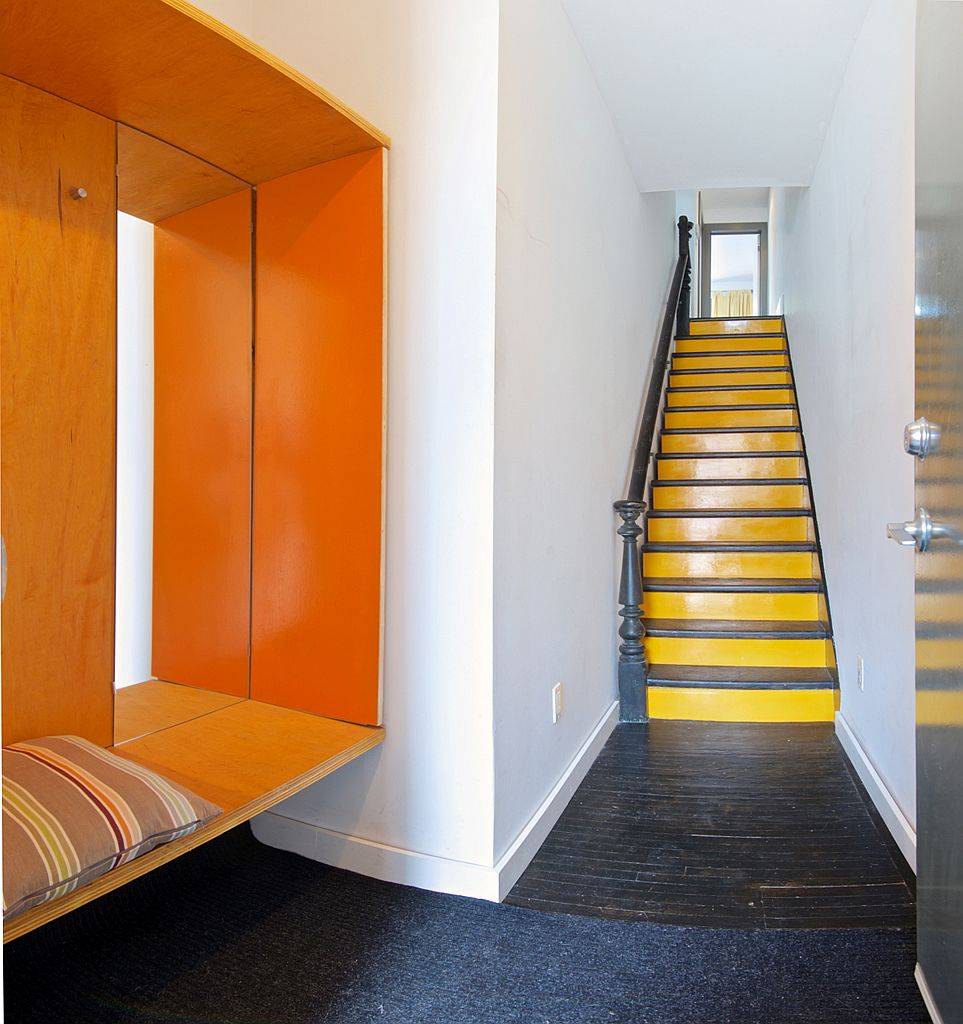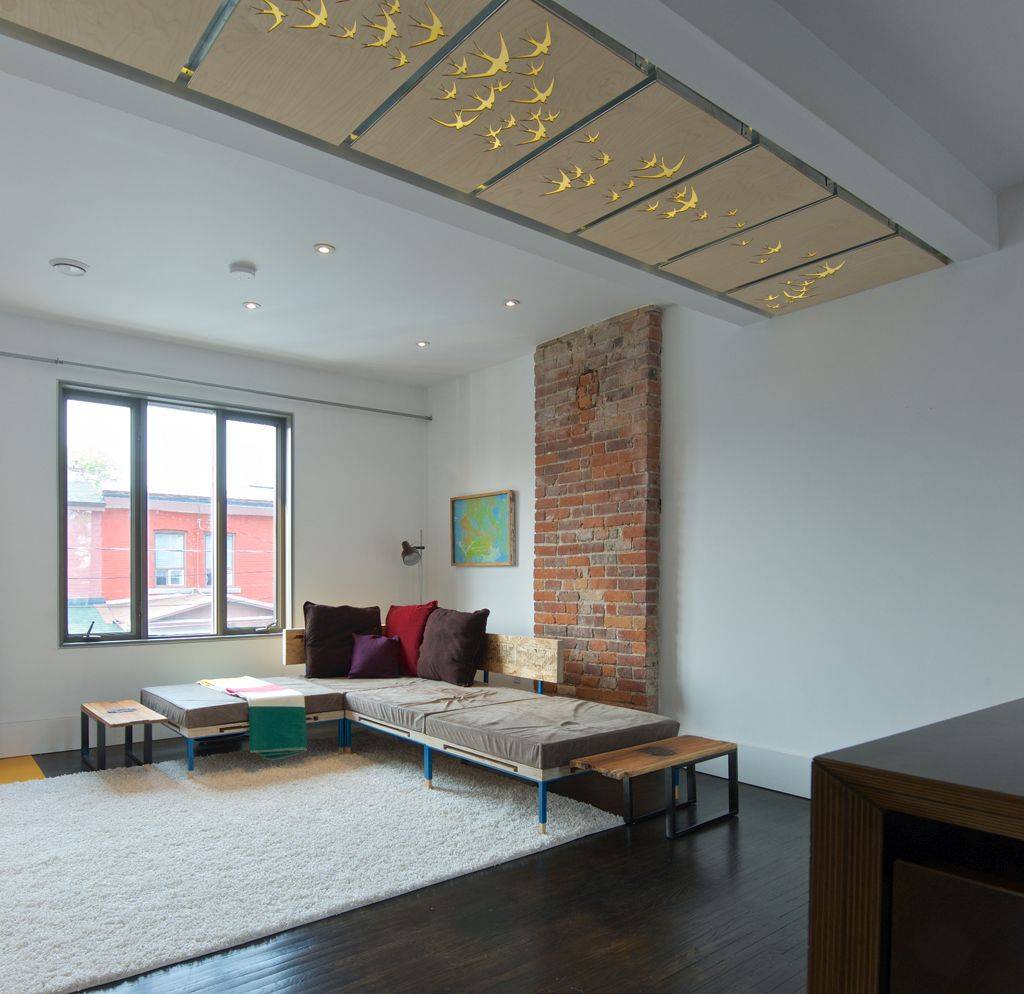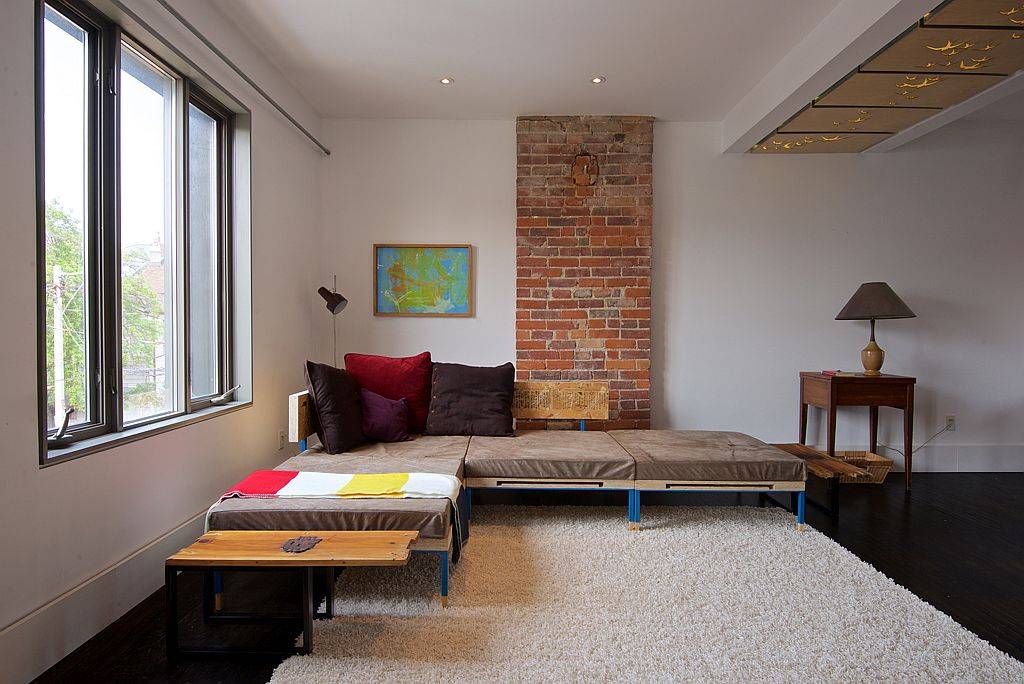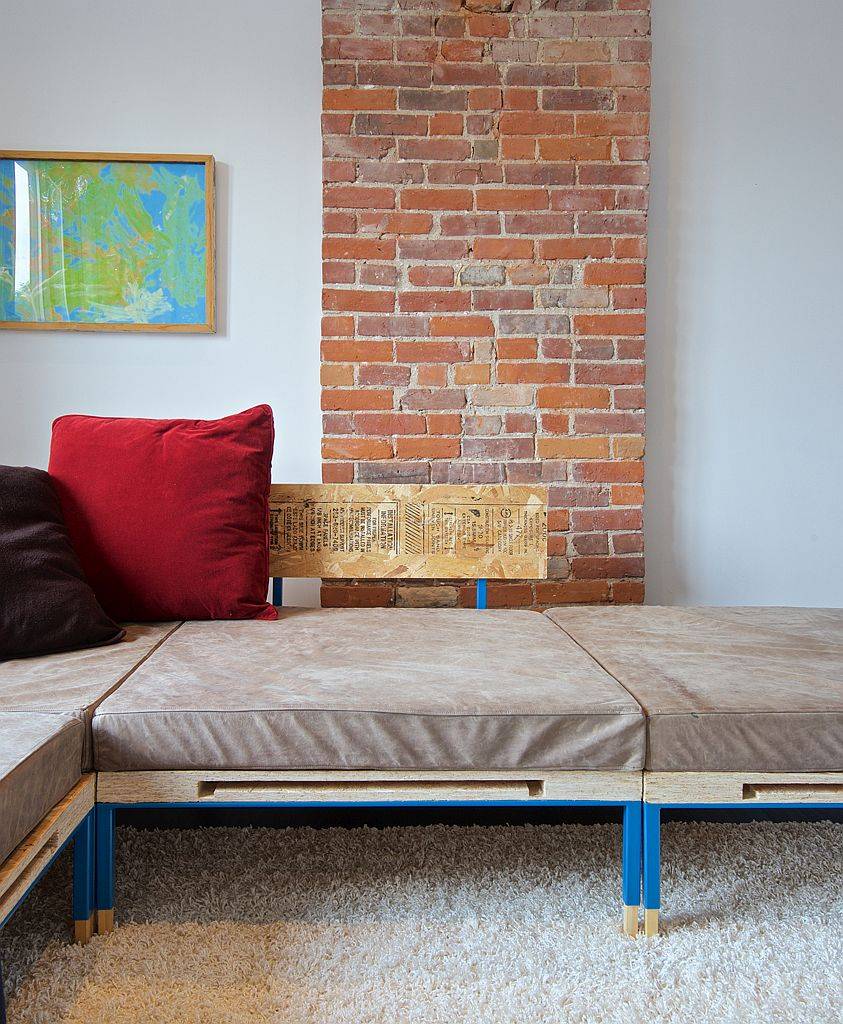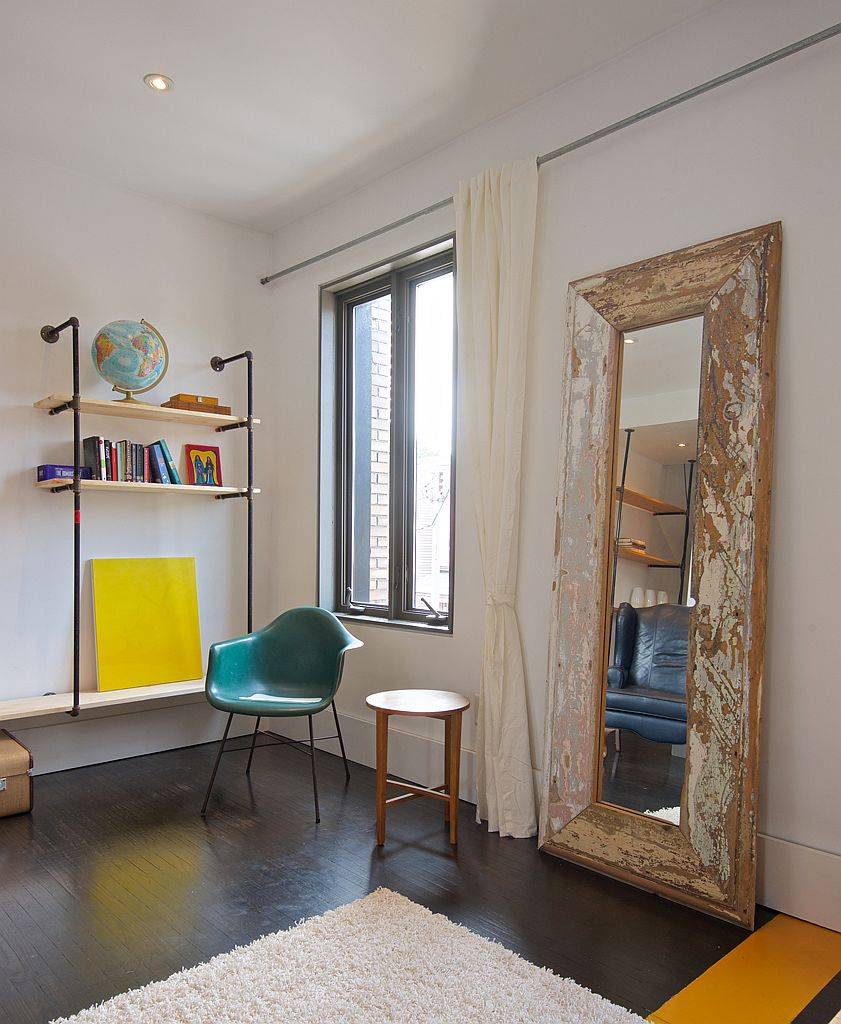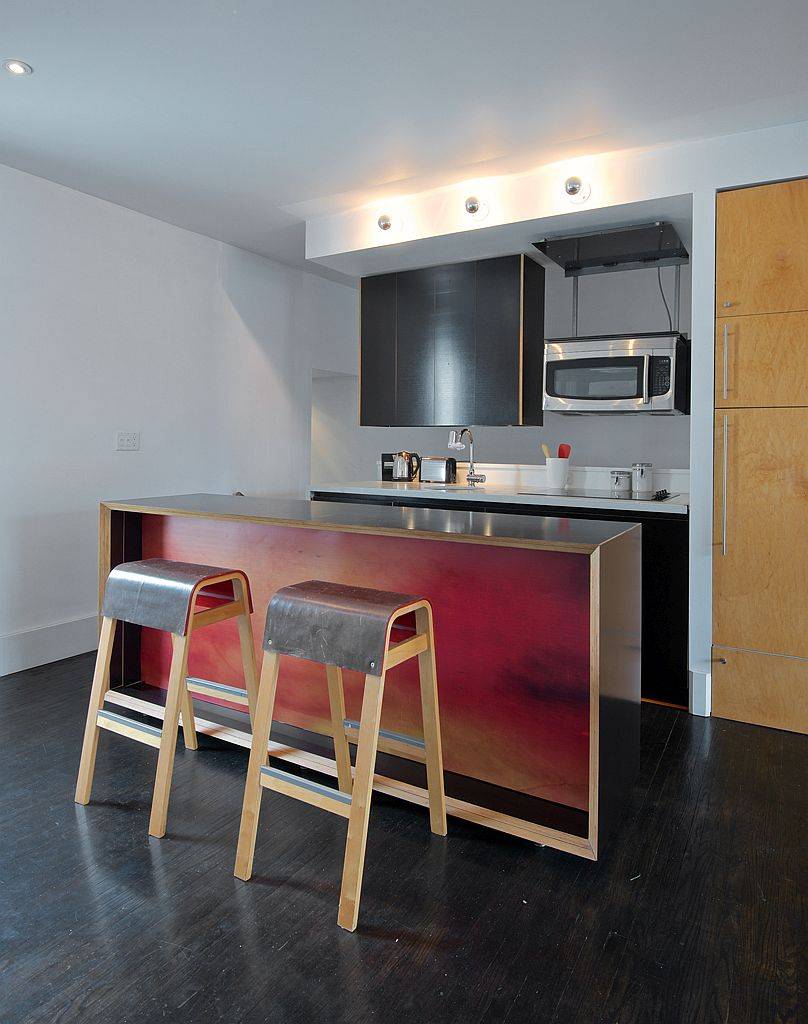 Sparkling metal and wood also shape the kitchen along with the small island next to it with dark cabinets in the backdrop. The bedroom feels much more modern with its all-white walls and accents in blue and yellow. Folding glass doors open it up towards the deck outside creating a cheerful and refreshing setting that still provides complete privacy.