Moving away from excesses and keeping design simple and uncomplicated, the Pink House in Mount Pleasant, Vancouver, Canada combines a stylish cedar-clad façade with a cheerful modern ambiance to paint a picture of contrasting worlds. Designed by Scott Posno, the striking residence was built to meet the demands of a modern family of four and has an inherent sculptural quality that is simply undeniable. A cantilevered top level provides shelter for both the entrance and the deck outside, even as the basement of the house offers additional living and utility space.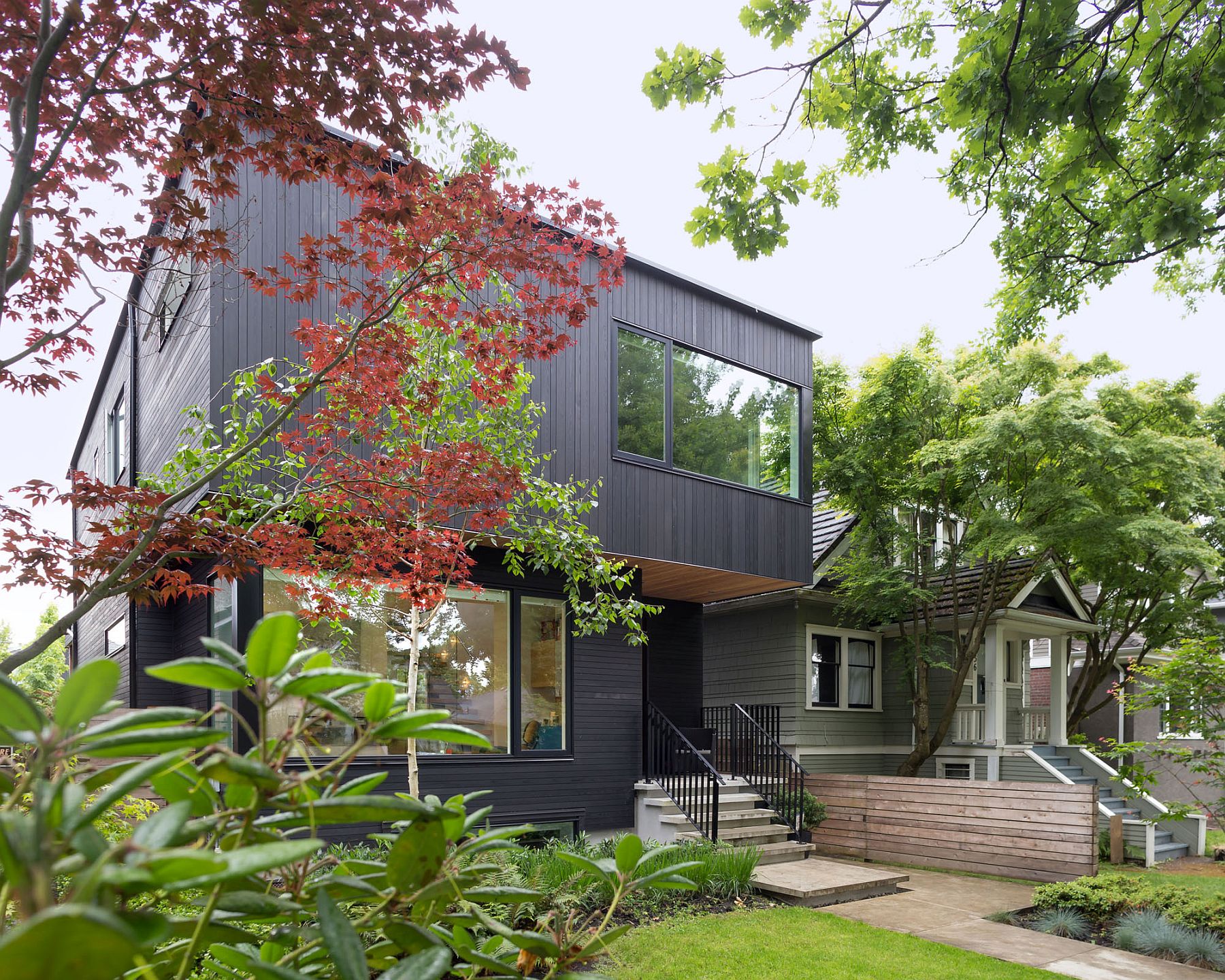 RELATED: Intriguing Exterior and an Expansive Interior Shape Audacious Aldo House
Once you step inside this elegant home, the image of the dark stained cedar exterior is quickly replaced by a breezy living space clad in neutral hues, and an open living area that is filled with ample natural light. A cool staircase with a glass balustrade and floating steps brings light from the top level to the ground floor, even as the clever placement of skylights further enhances the charming and refreshing vibe. A three-sided fireplace delineates the kitchen, dining and living areas, while the deck outside becomes an extension of the spacious interior. [Photography: Sama Jim Canzian]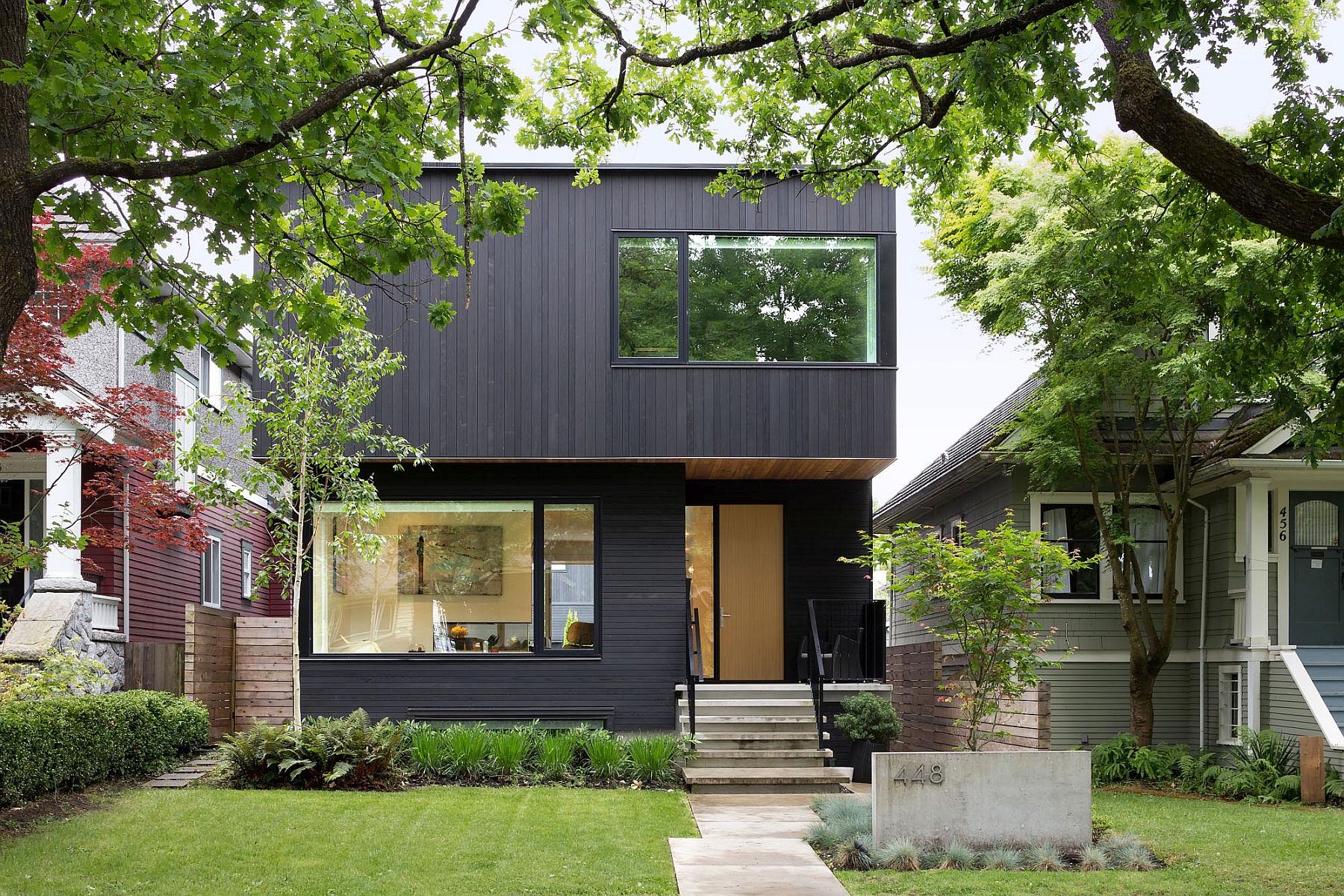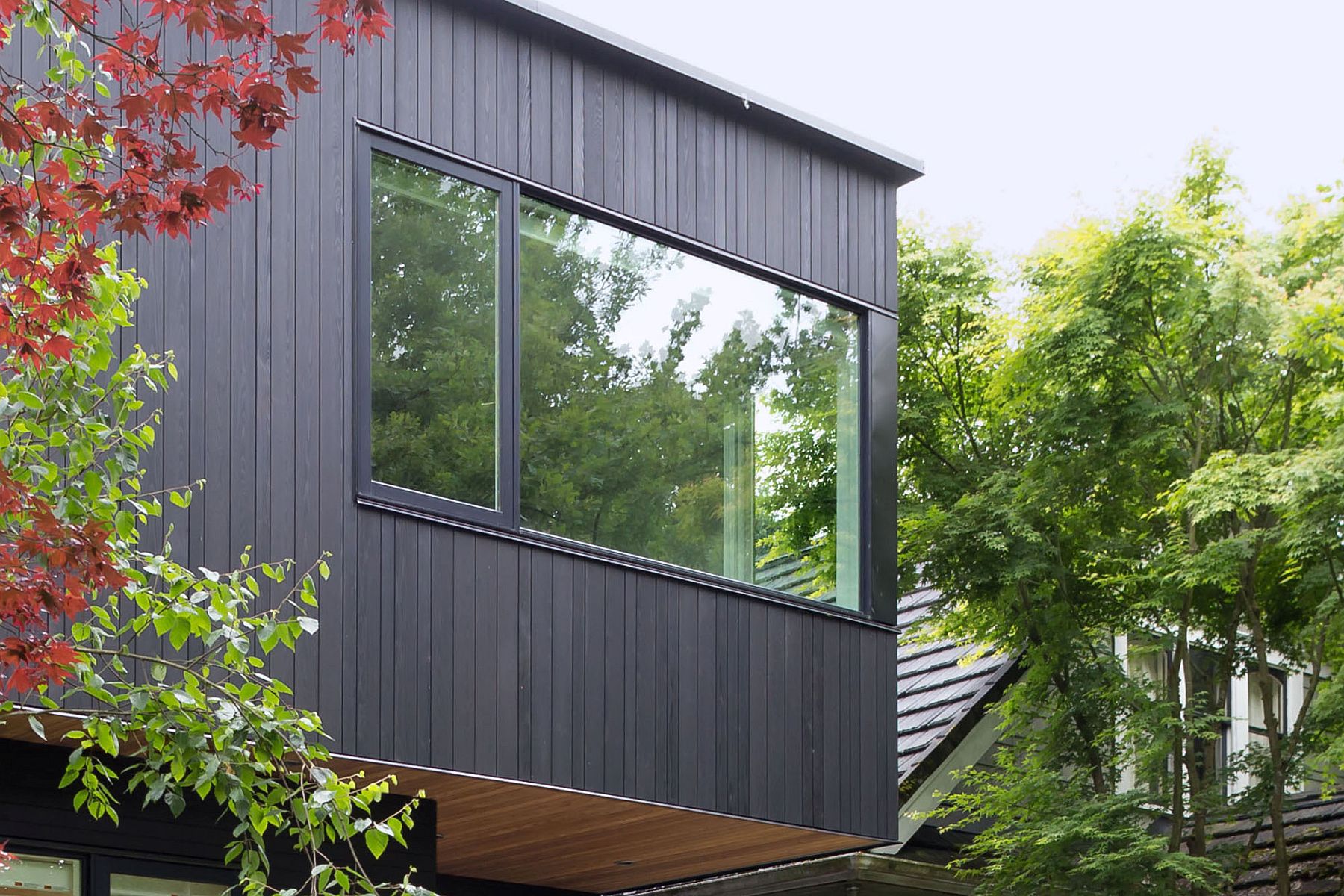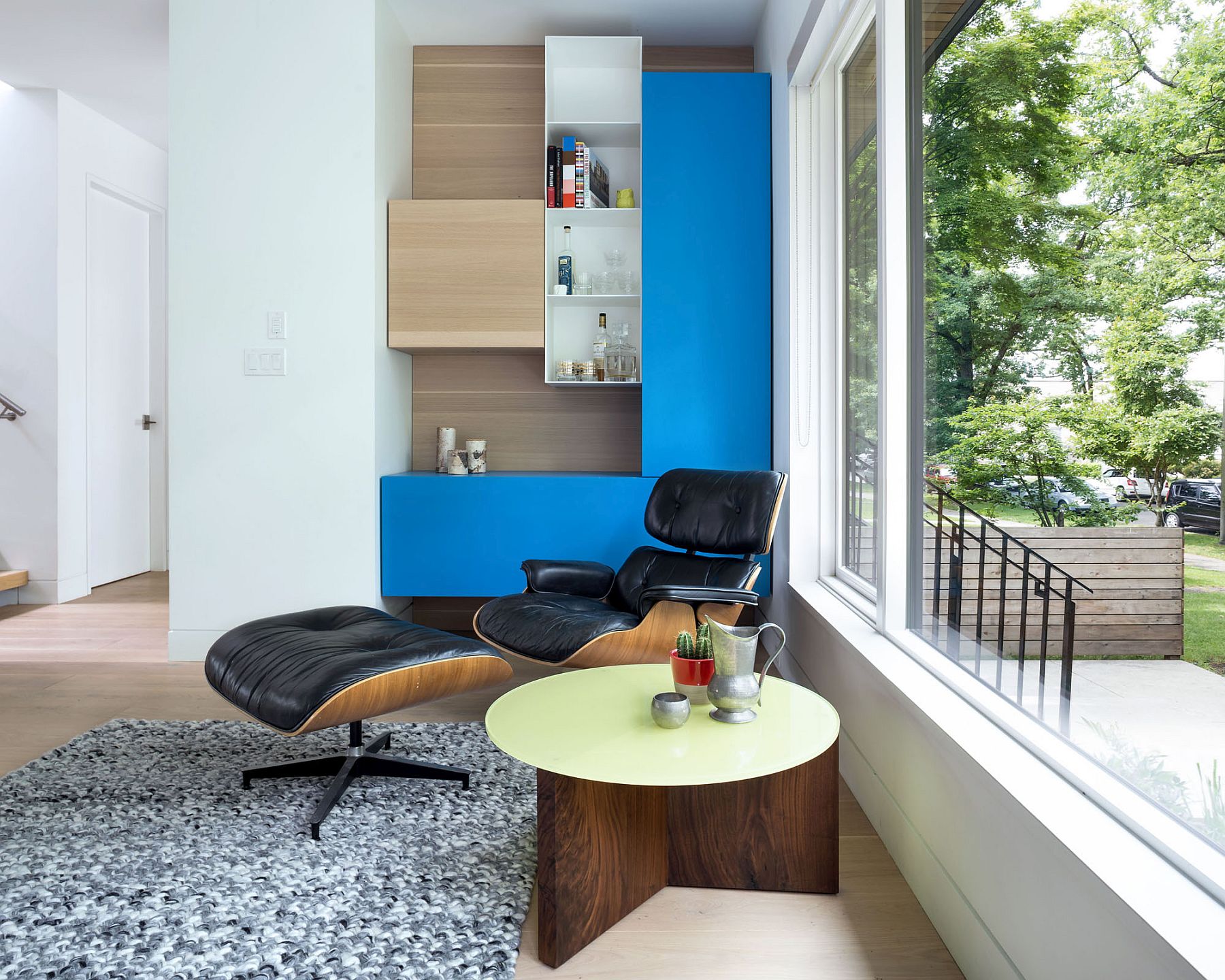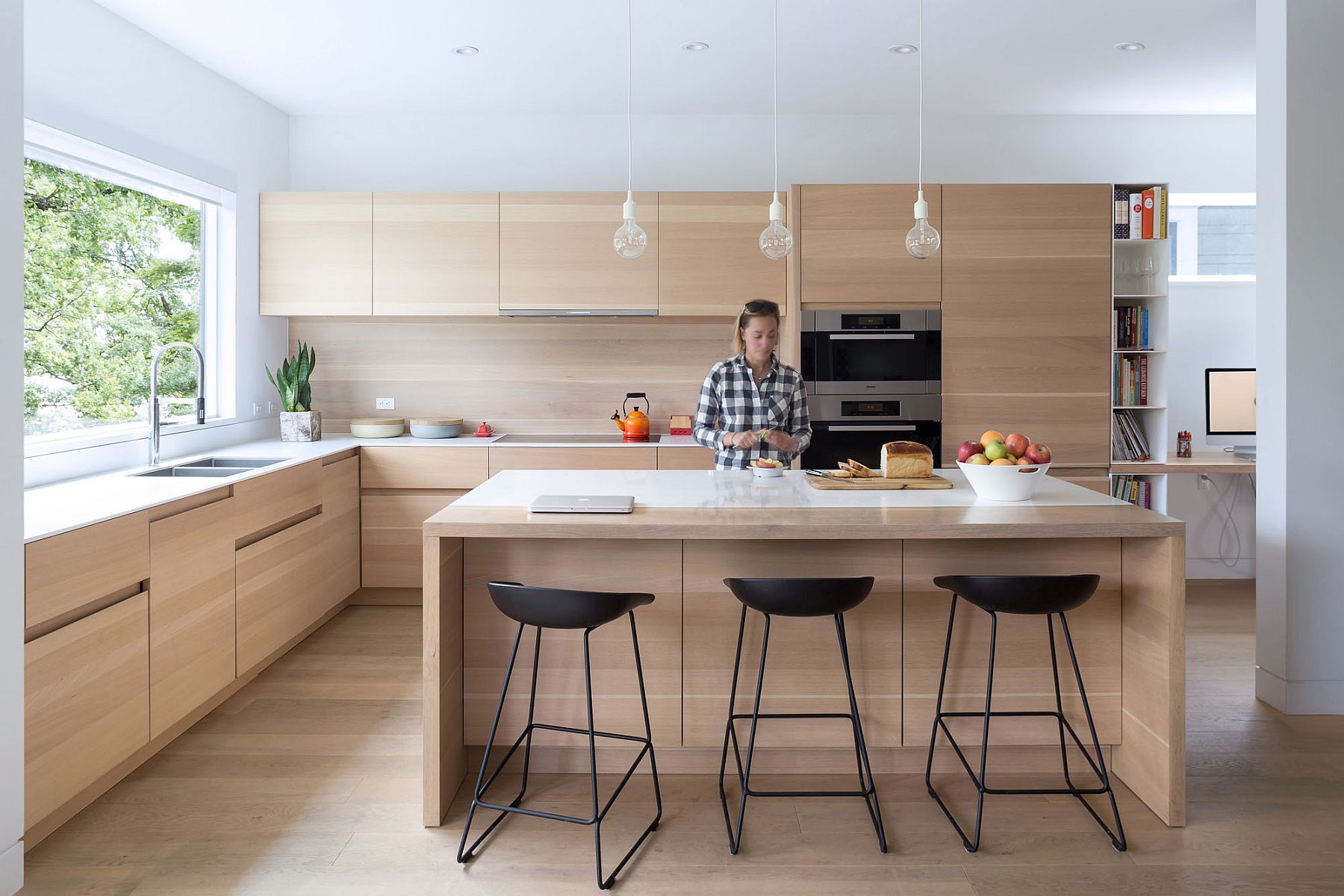 RELATED: Beautiful Brick Walls: Warehouse Conversion in Fitzroy Conceals Twin Delights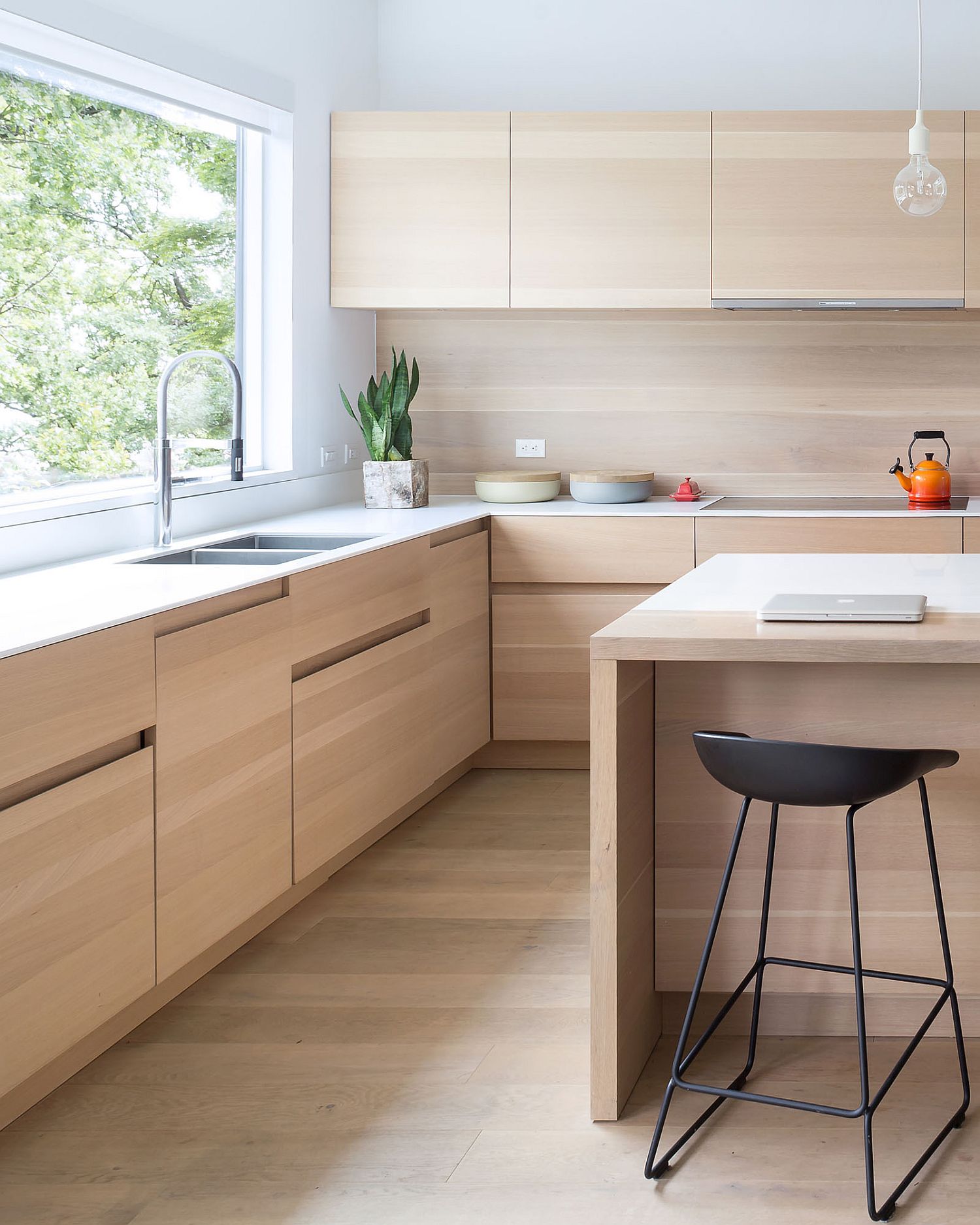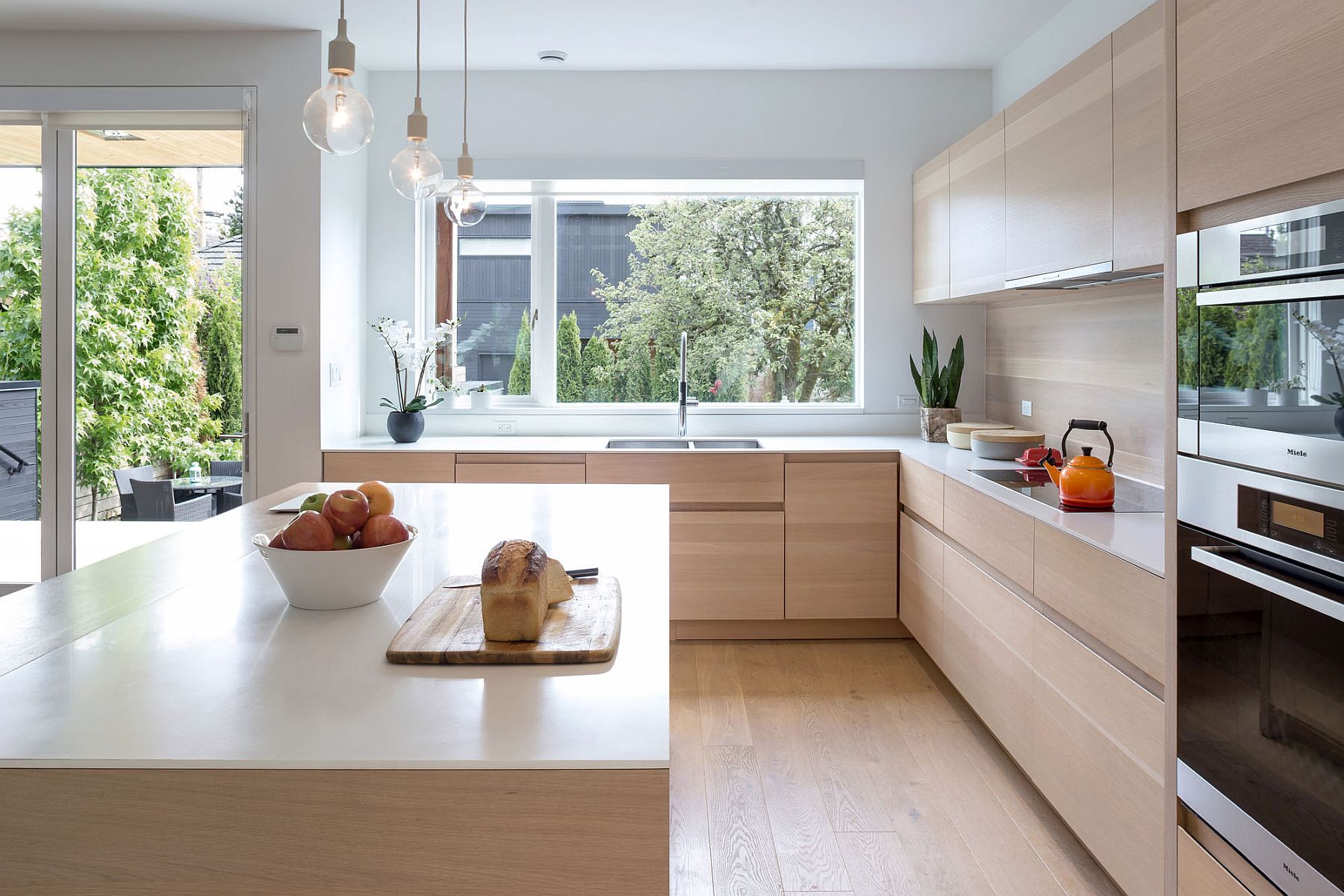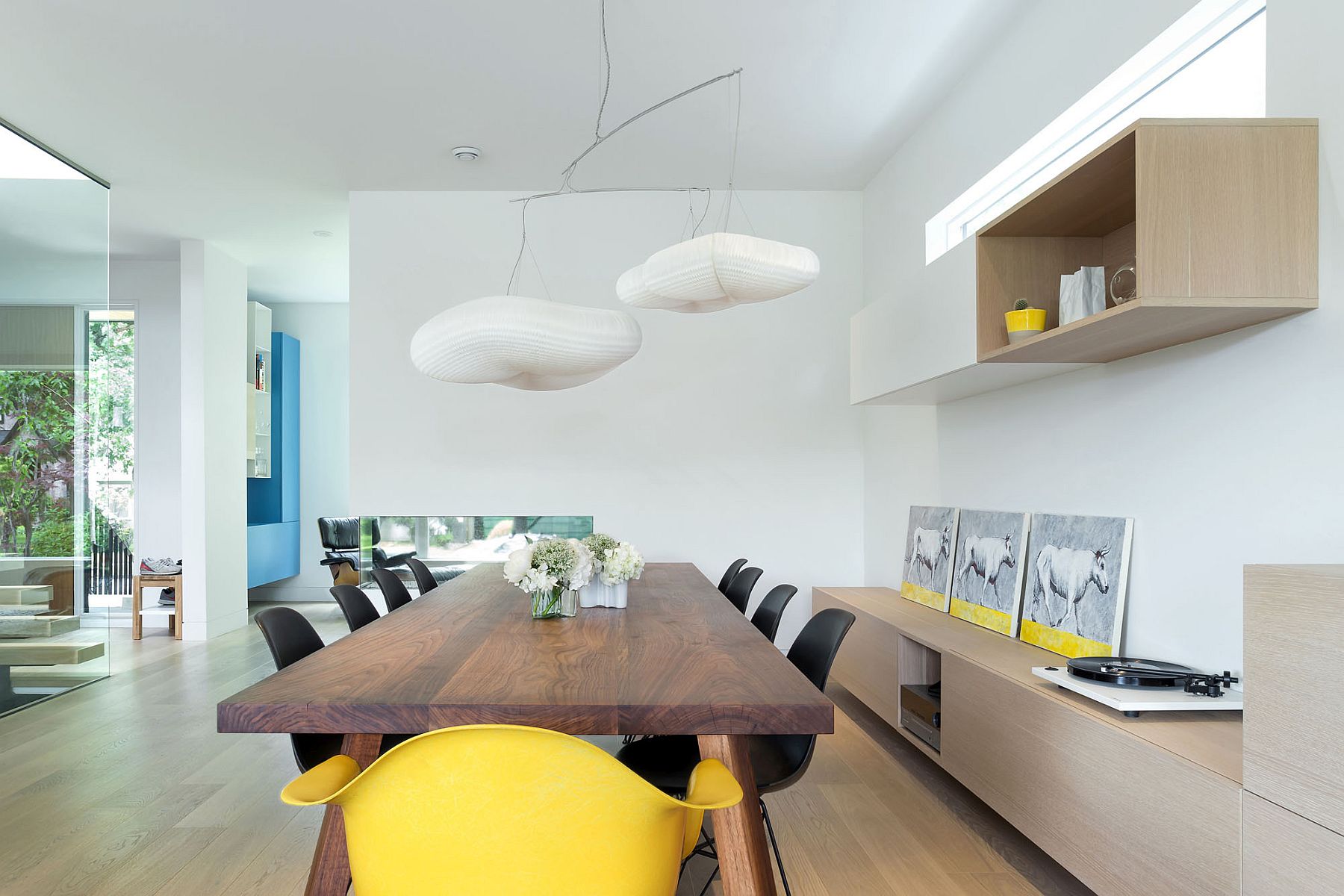 Landscaping gestures enhance the connection between indoors and outdoors, extending enjoyment of the house to the backyard during warmer months. The provision of a generous back deck accessible from the family room encourages al fresco dining and an appreciation of the verdant, lush ambiance of mature deciduous trees and plantings native to the West Coast.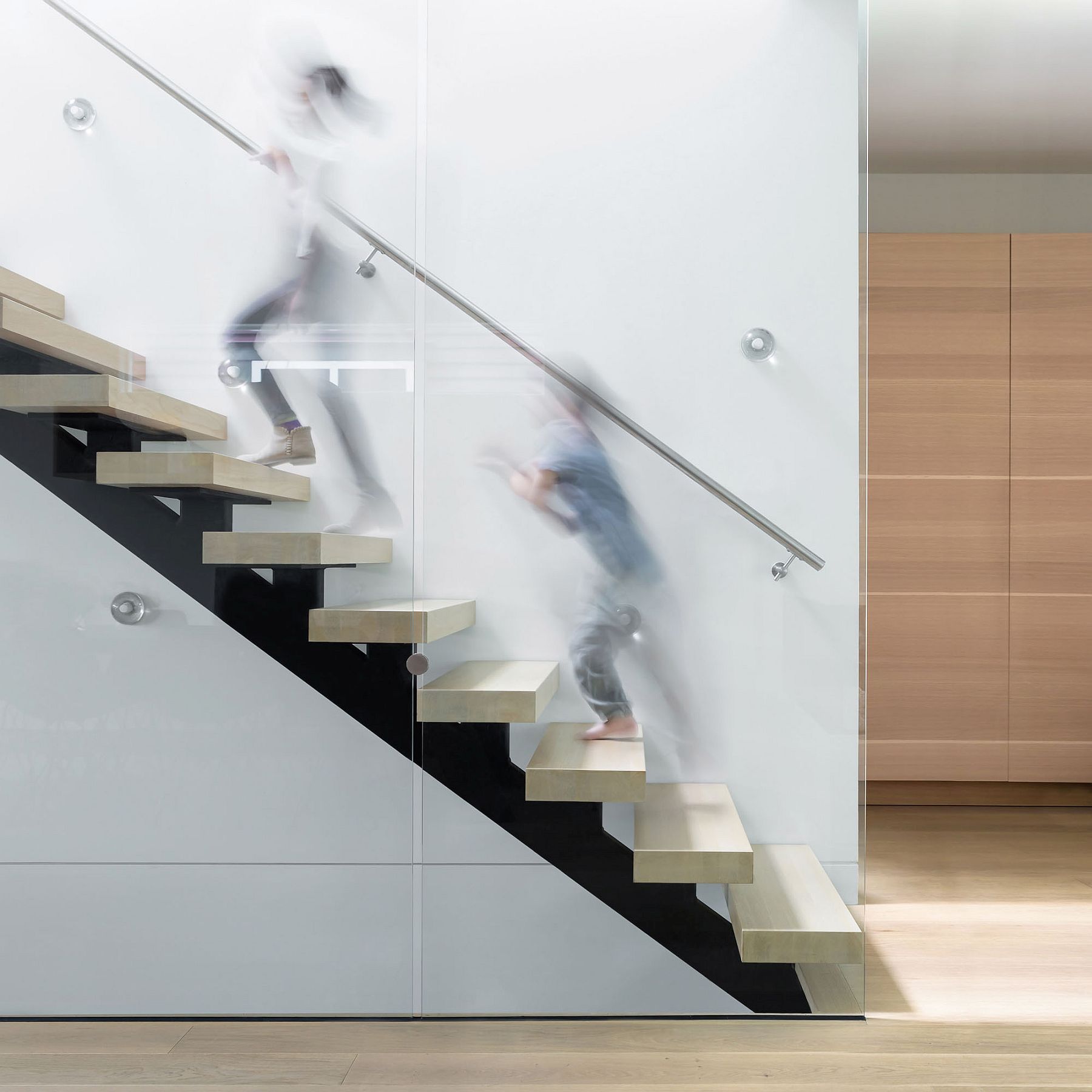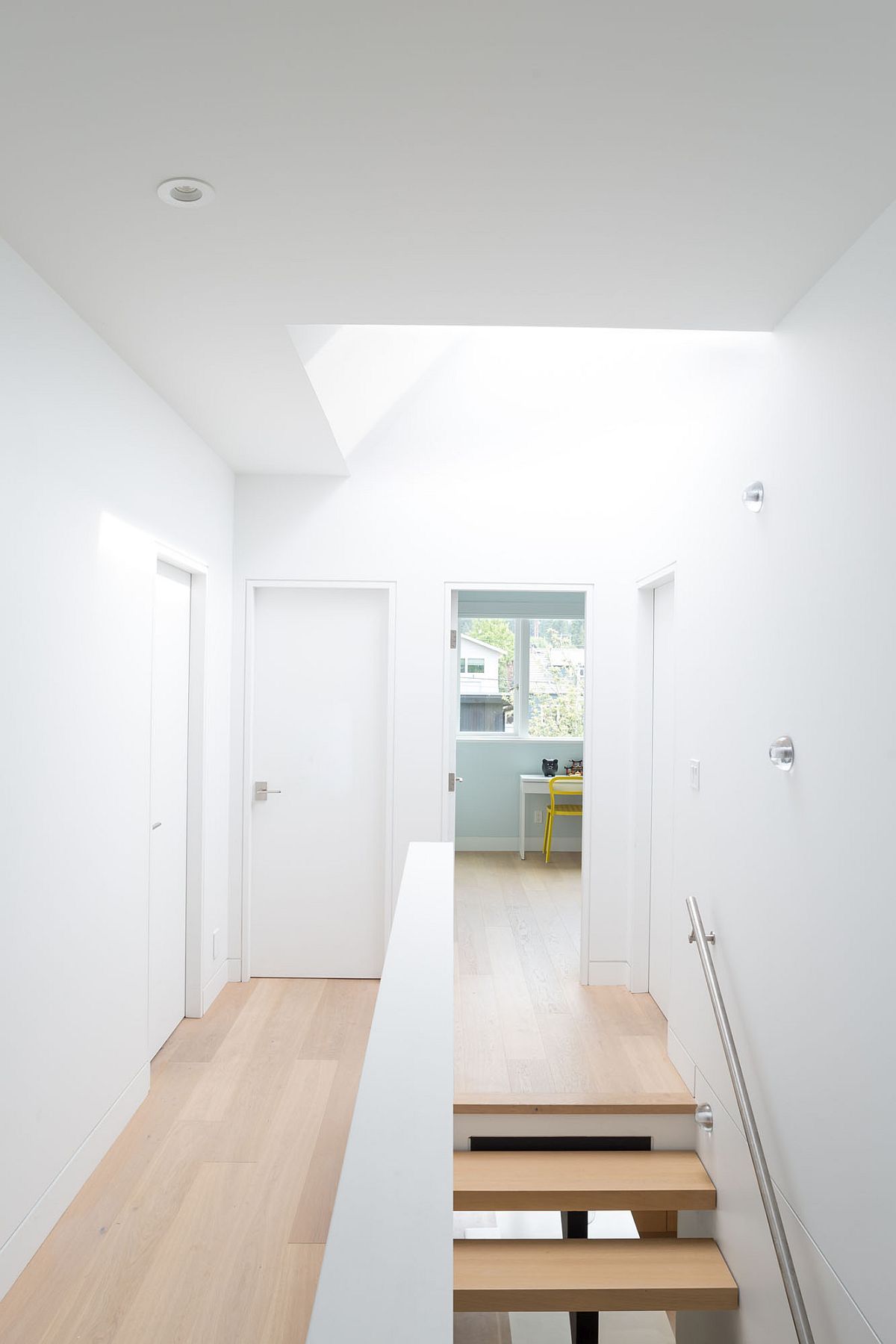 RELATED: Watch Hill House: Exquisite Weekend Getaway Wrapped in Cedar and Slate