When we talk about contemporary homes, the mind automatically conjures up images of sleek interiors, clean straight lines, cubic forms and a sense of textural monotony. But Musket Contemporary in Austin, Texas moves away from this beaten path, as this relaxing and lavish family home tries to combine a healthy dose of rustic elegance with modern comfort and aesthetics. Much of this is achieved using a beautiful blend of stone and glass on the outside that marries two contrasting elements in a pleasing fashion. Designed by Vanguard Studio, this Spanish Oaks home is as much about the outdoors as it is about the interior!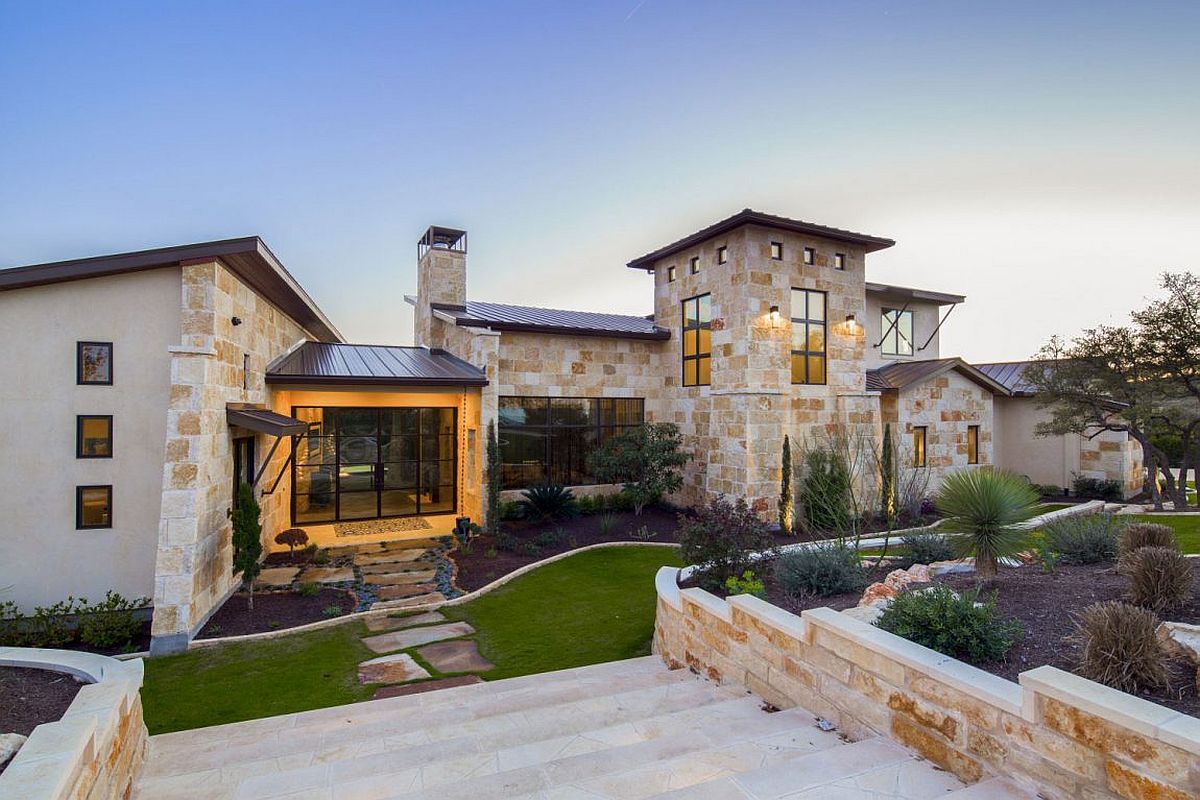 It is the spacious rear yard with barbecue area, outdoor living and dining spaces, an infinity edge pool and a view of the valley below that steals the show at this wonderful Texas home. Modernity is complemented by a sense of inviting warmth at every turn, and it's stone that plays the major role in shaping much of this 'personal retreat'. Pops of blue unite the interior with the outdoor living space, even as much of the color palette is kept as neutral as possible. On the inside, an open plan living room with a kitchen and dining area forms the central 'social zone' that opens up to the backyard, while the bedrooms offer complete privacy.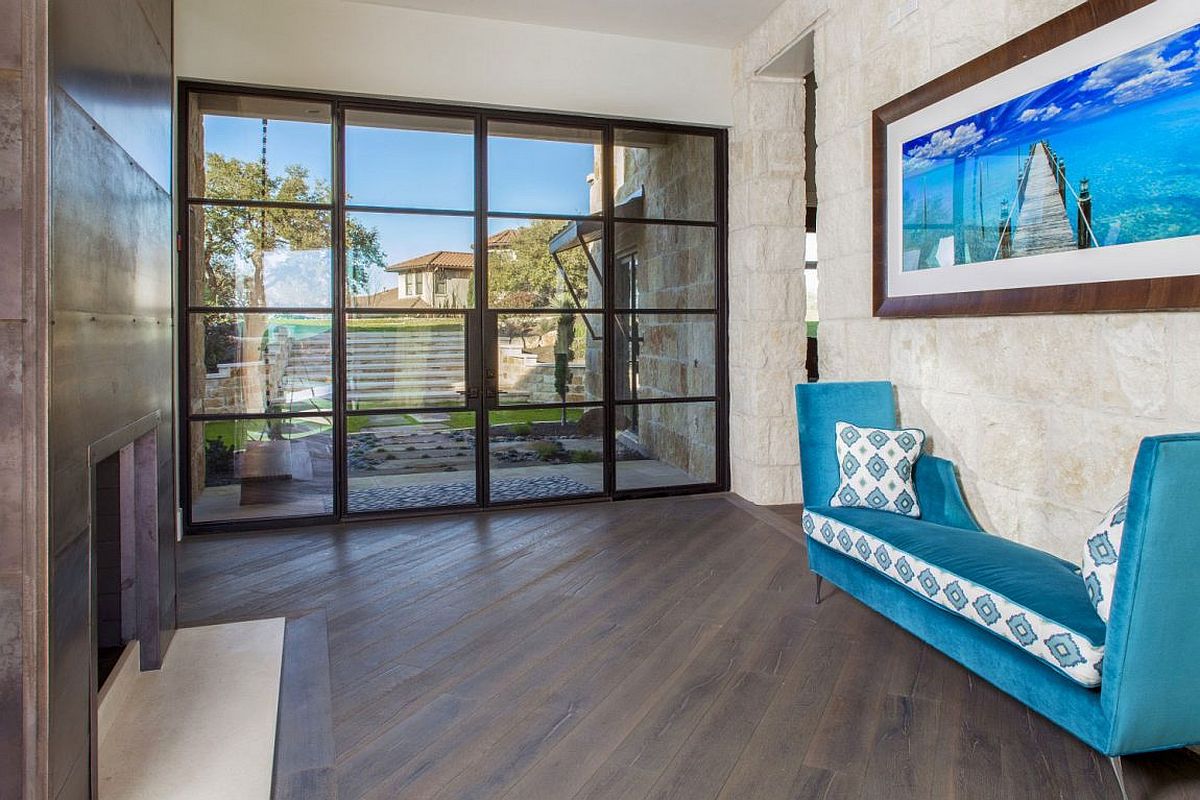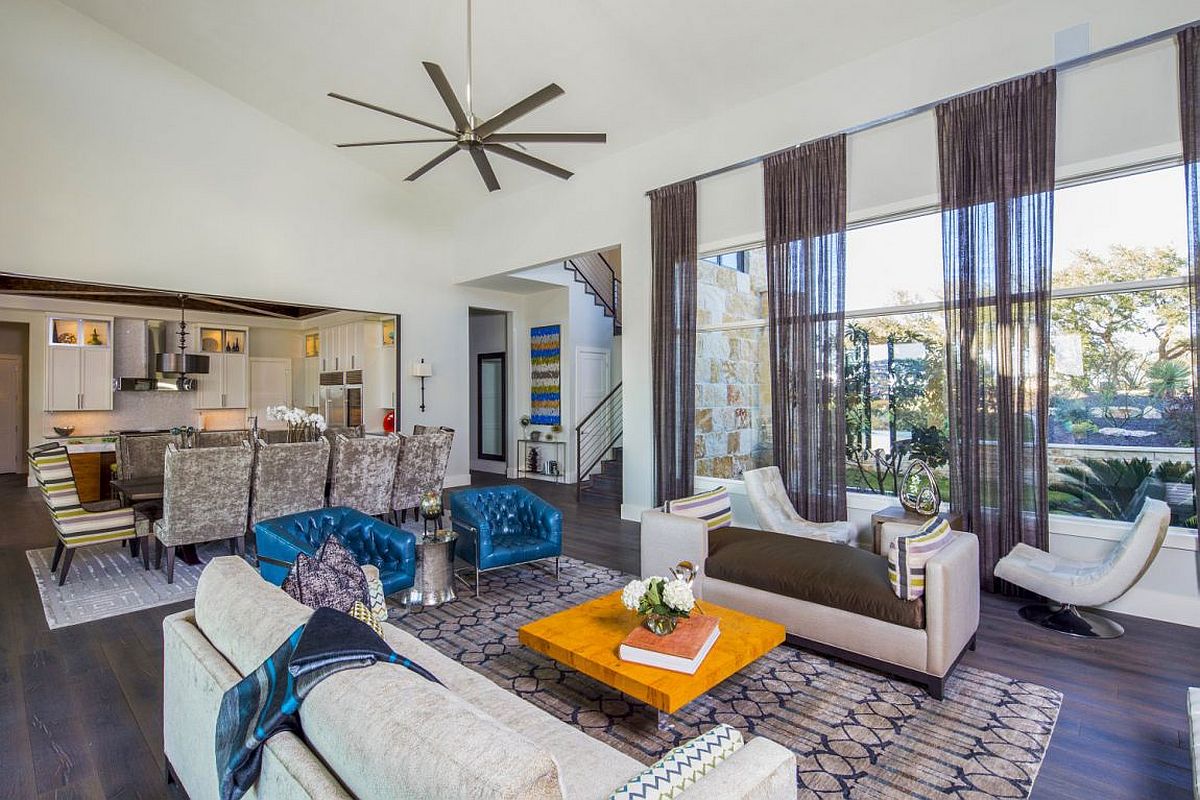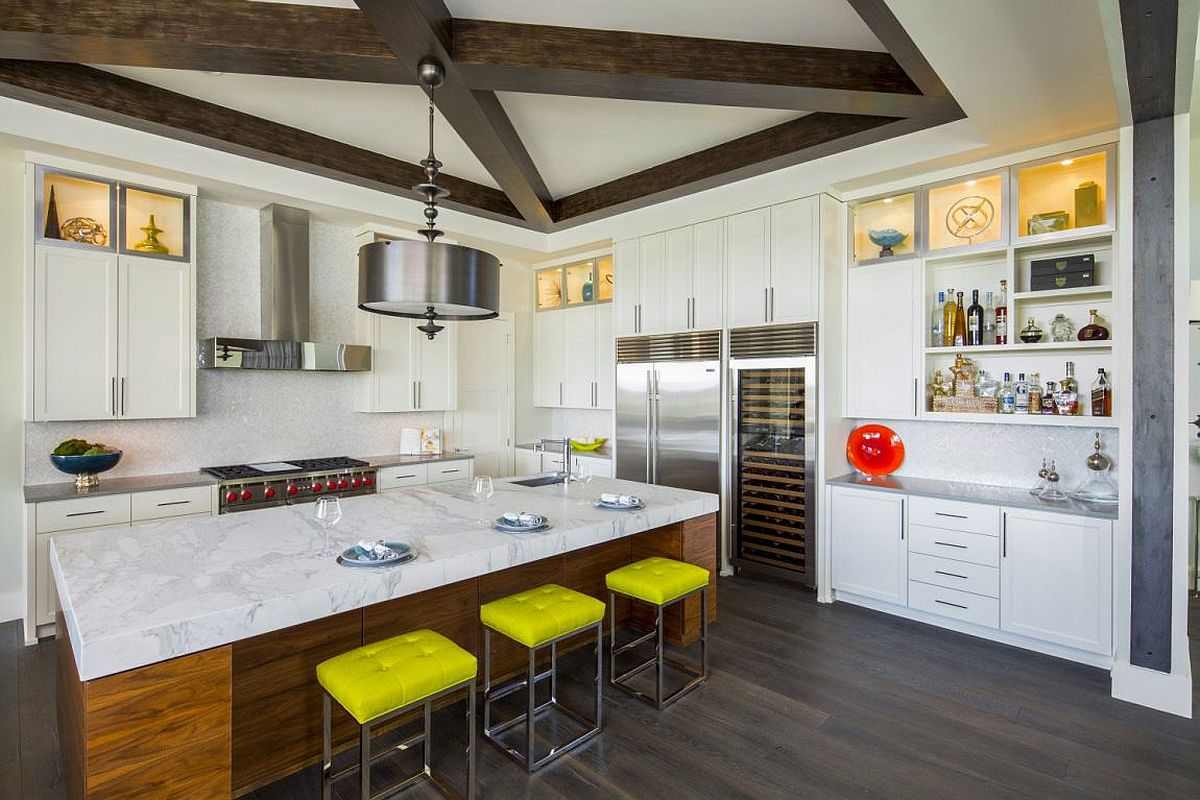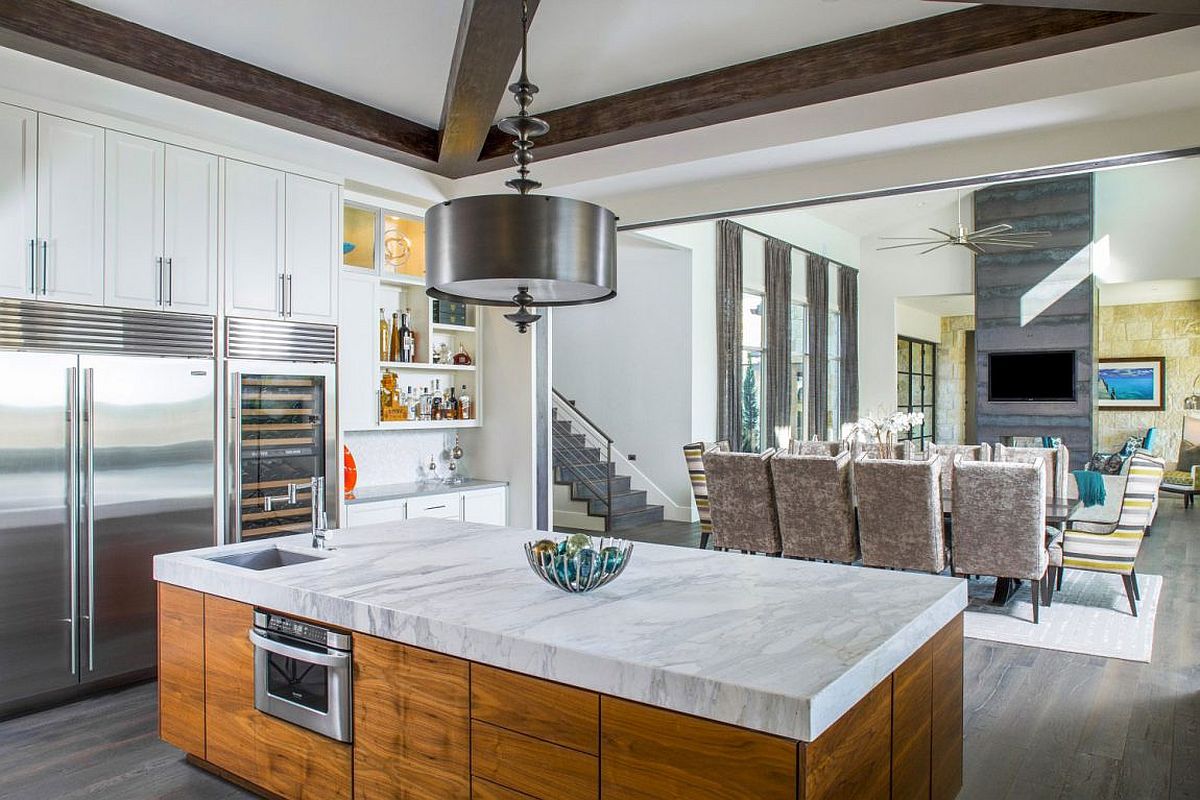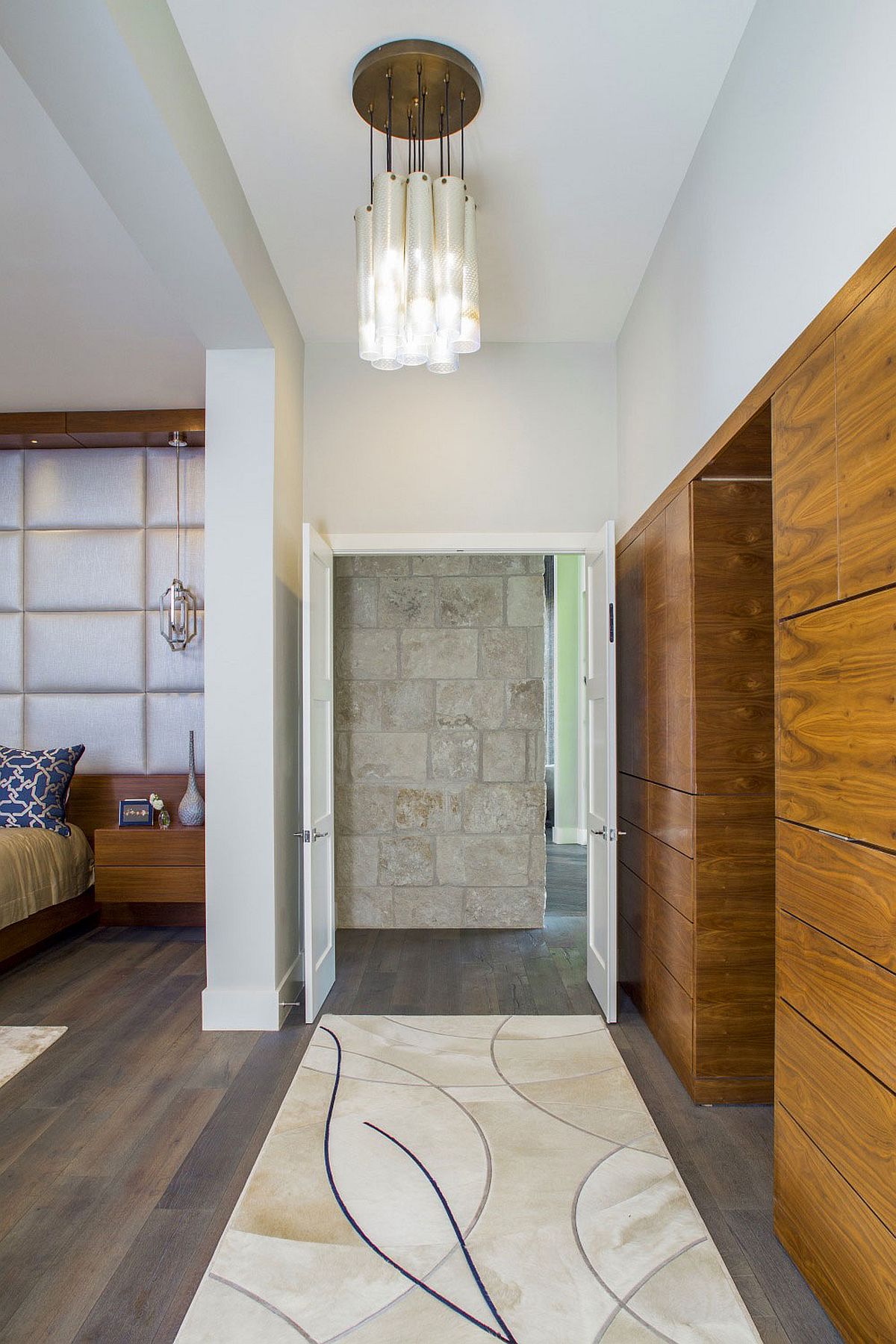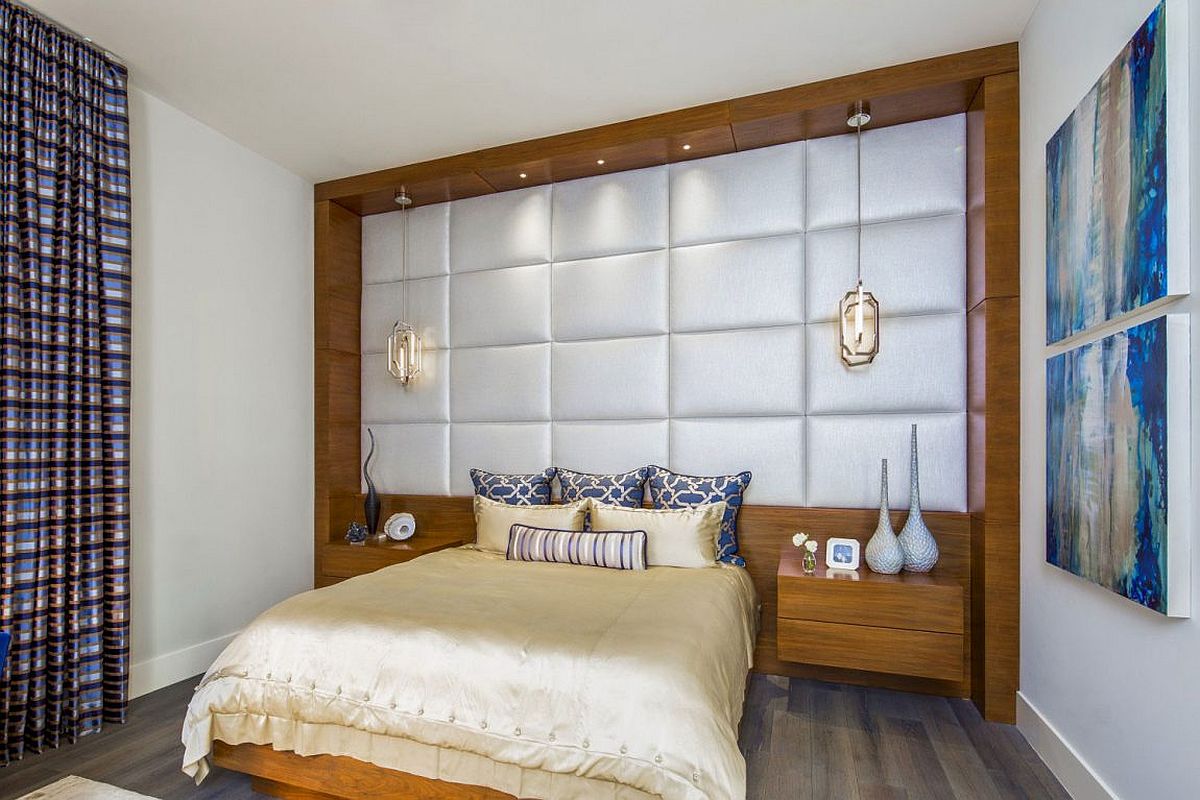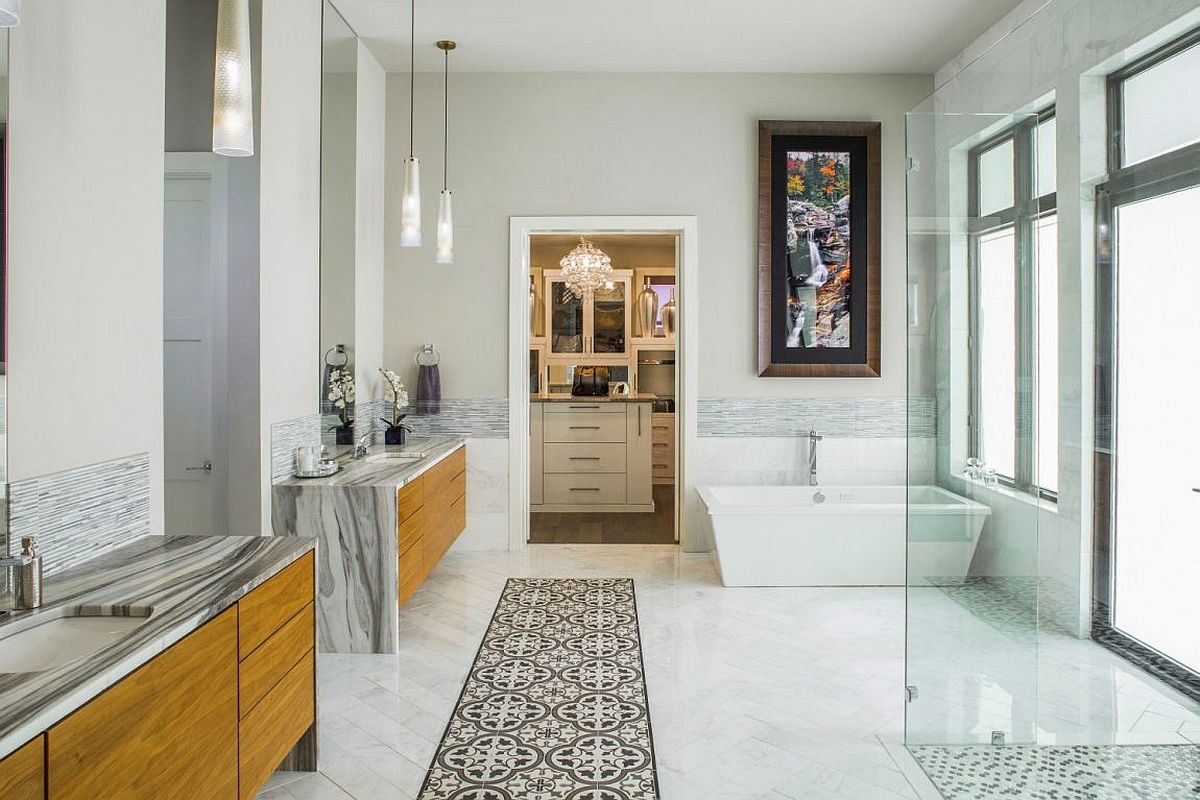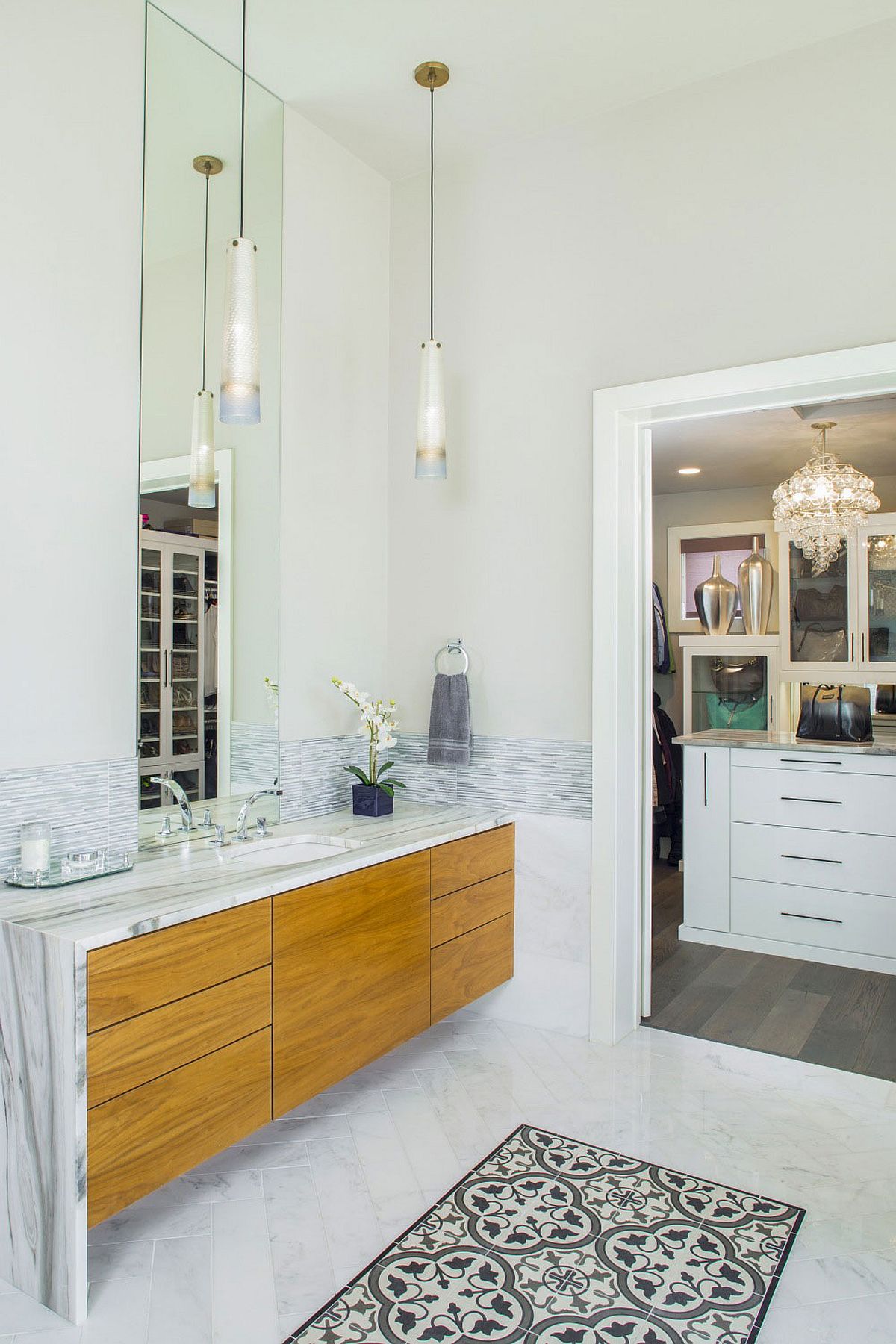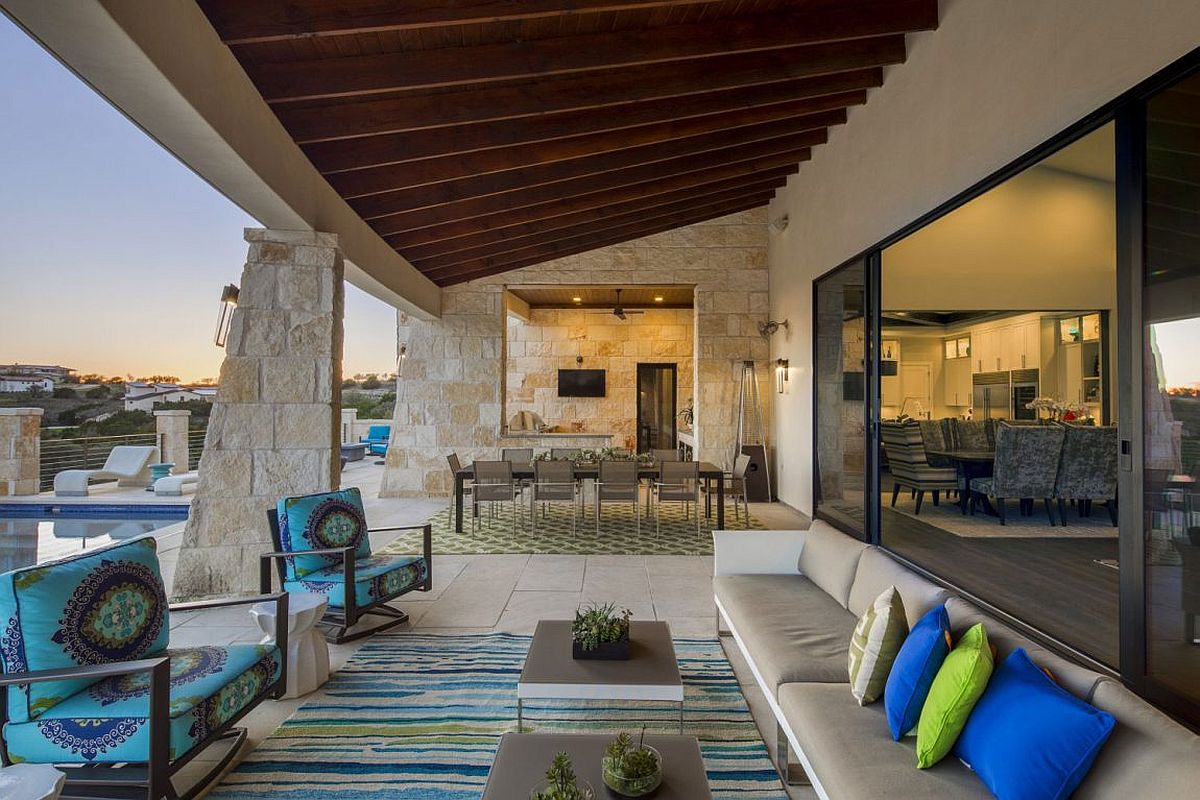 Wood and marble bring textural contrast to different rooms of the house, with the master bedroom and bathroom moving away from the rustic theme and embracing a more relaxing and refined modern feel. Designed to bring home the 'holiday vibe', life at this dashing residence is all about relaxation and fun. [Photography: Fine Focus Photography]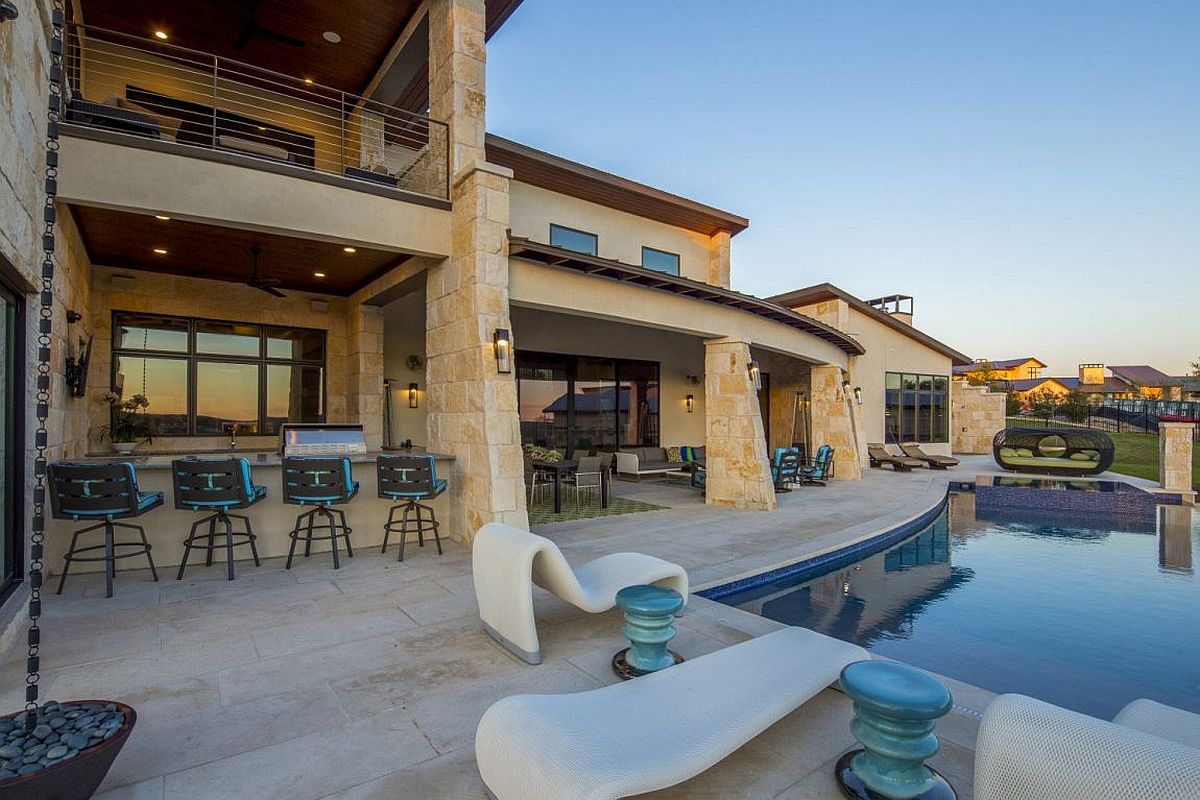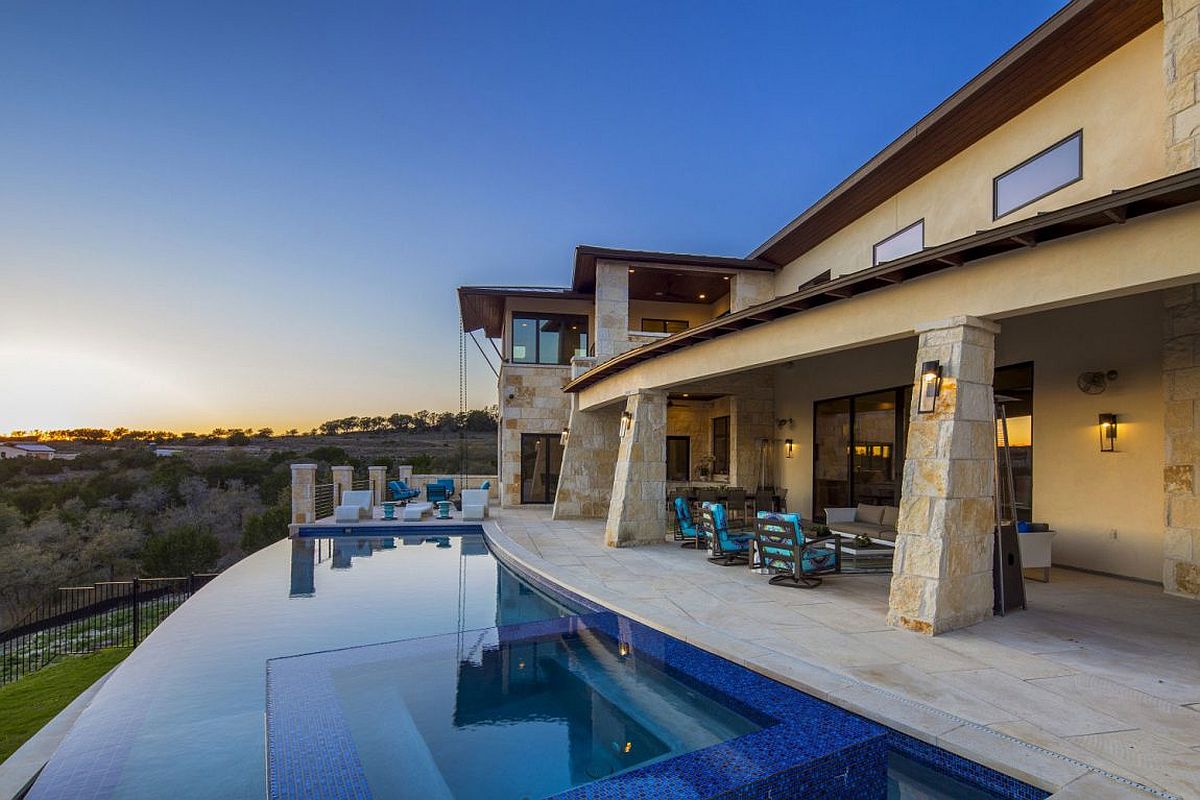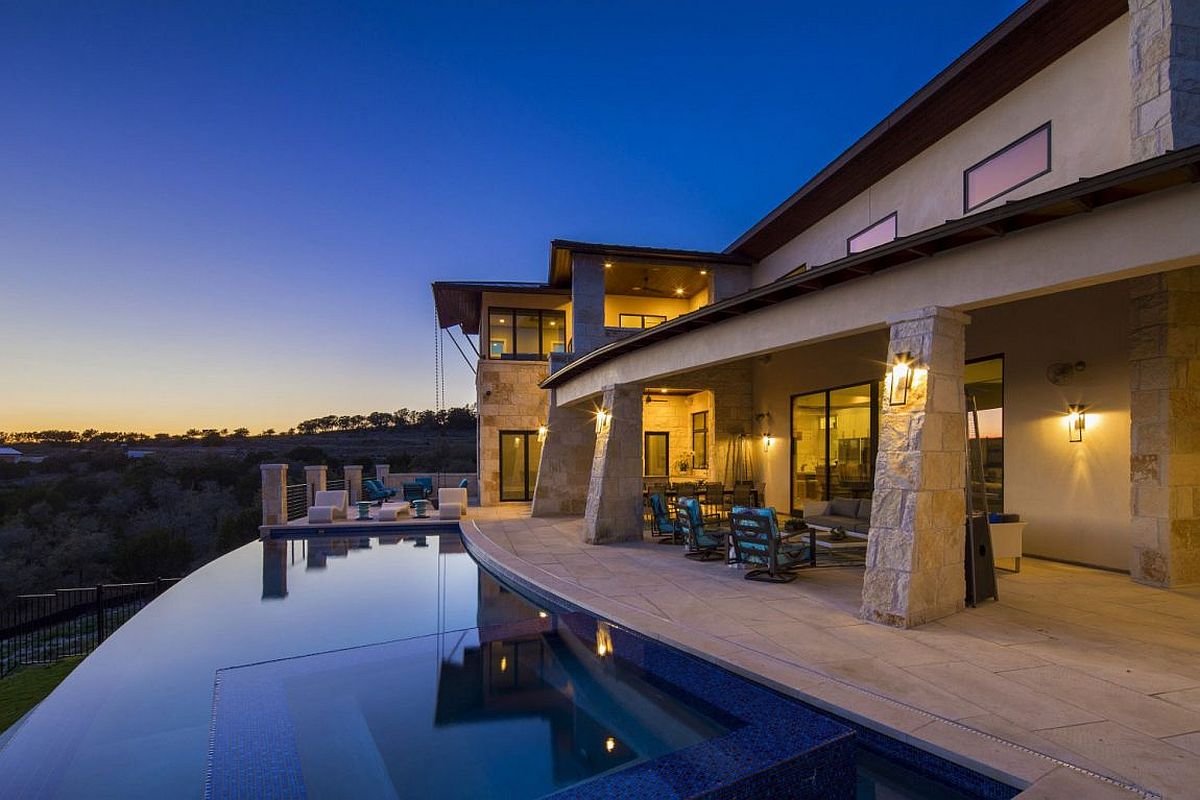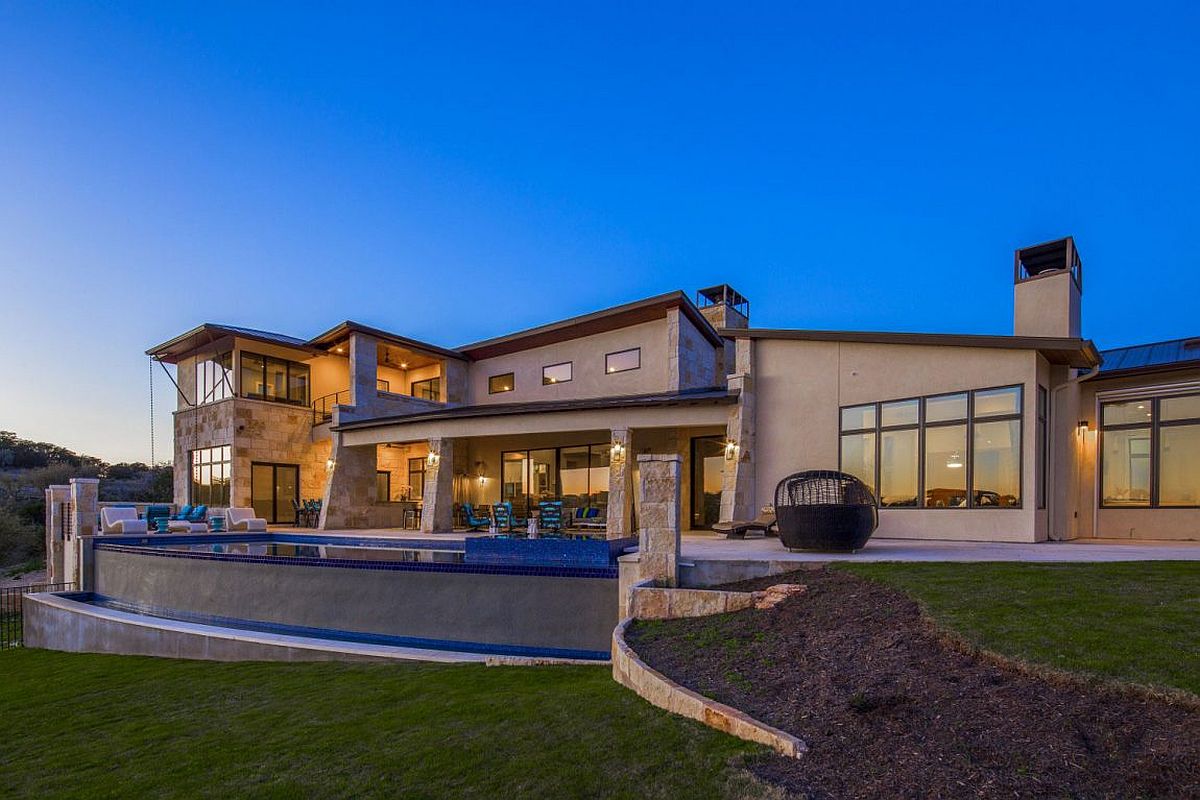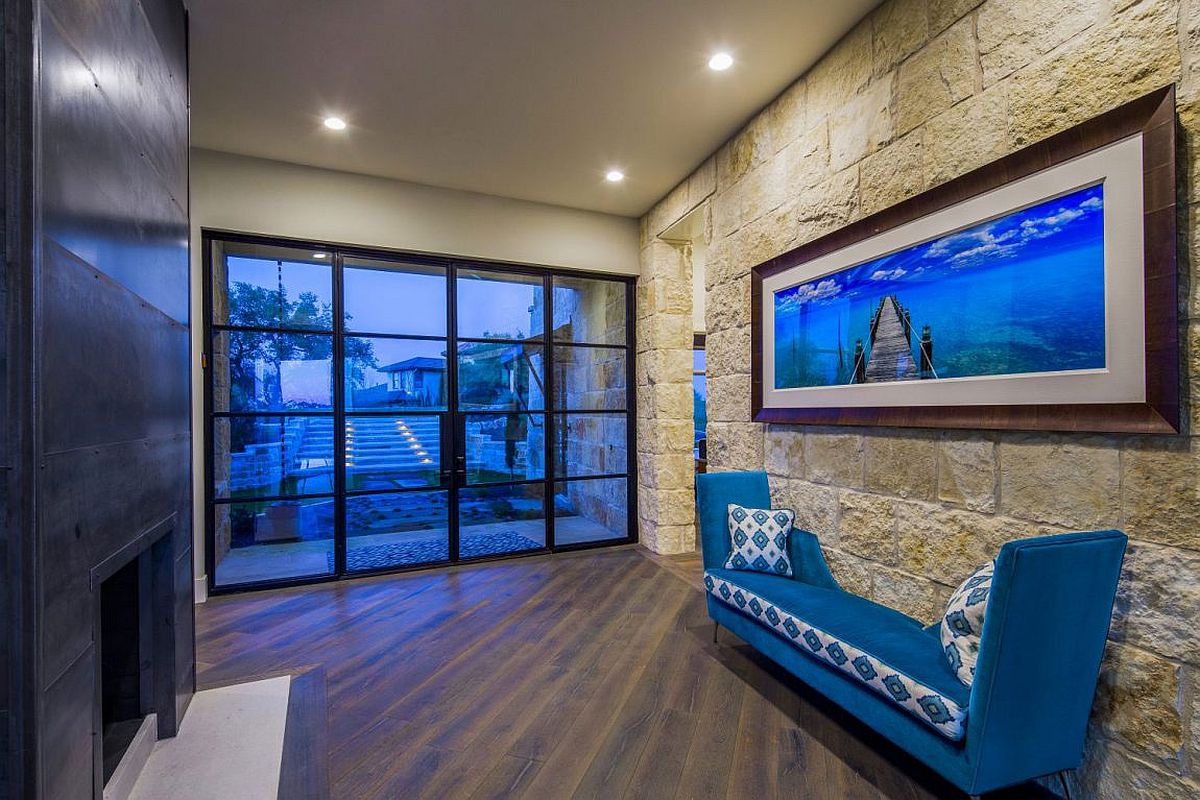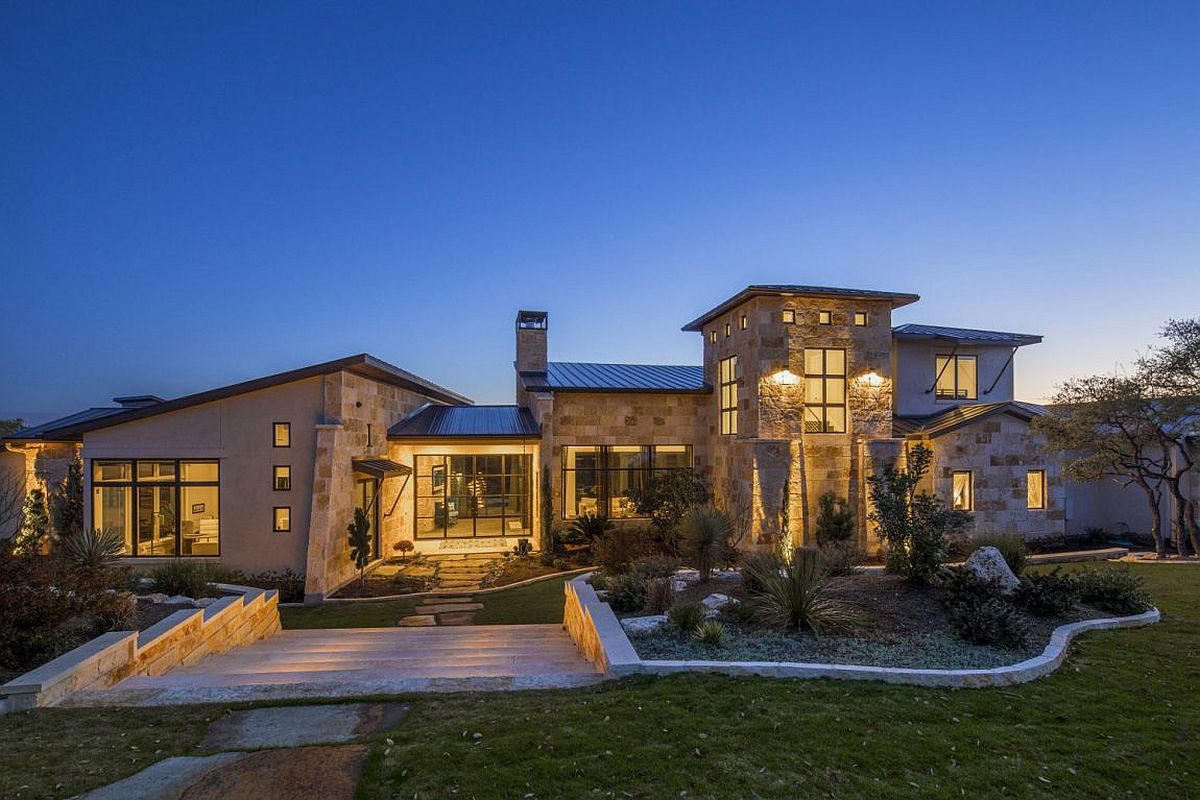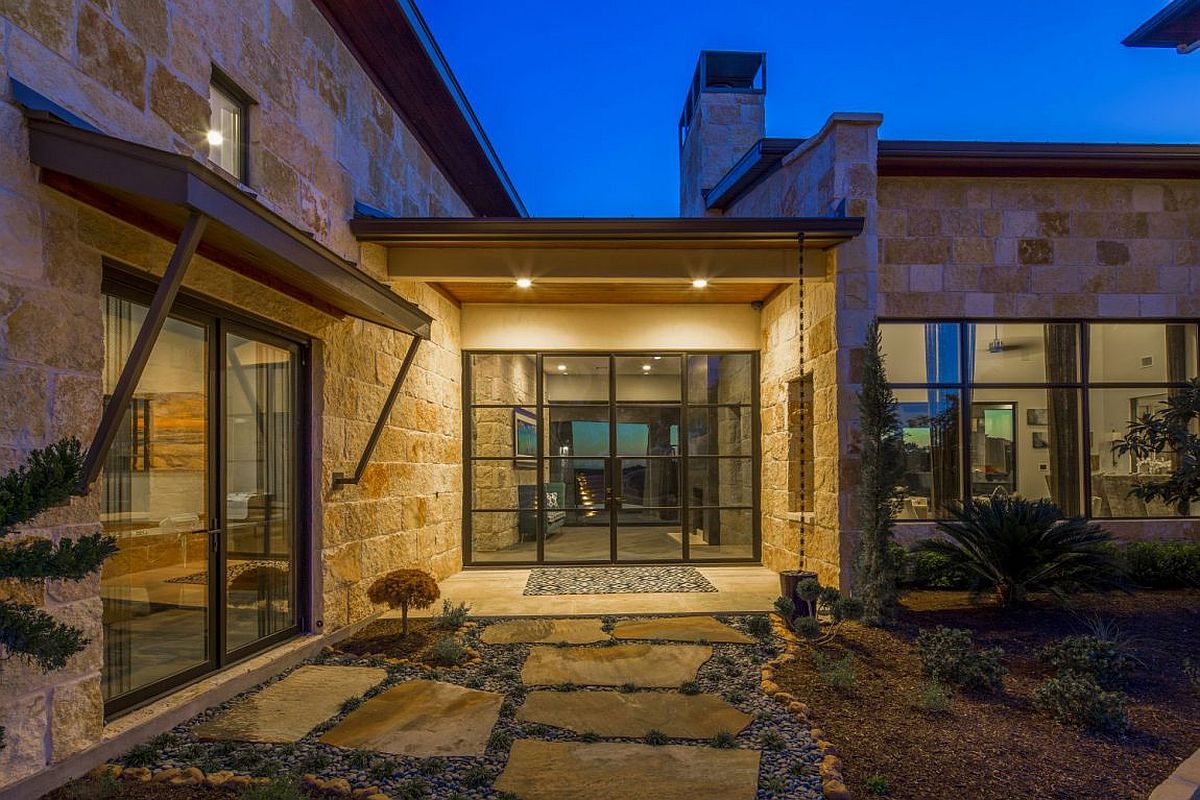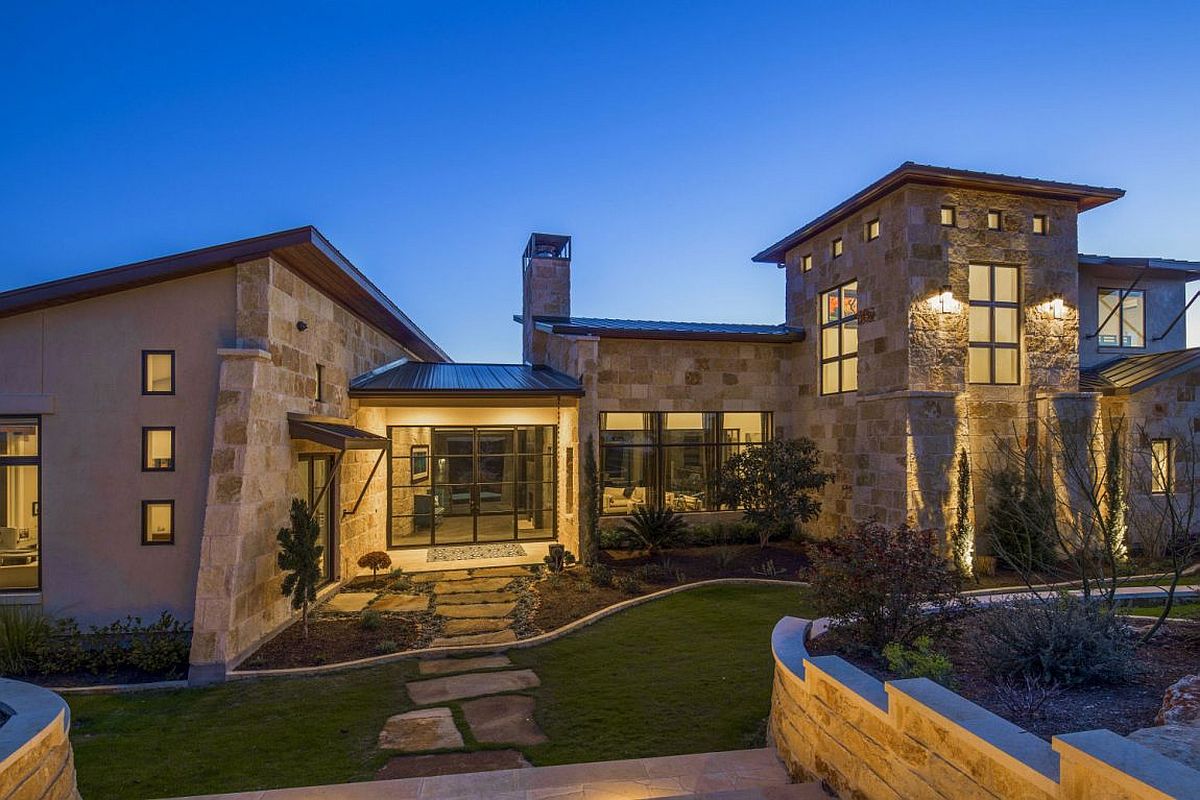 Liked the story? Share it with friends.