Not every modern home needs to be about an extraordinary design solution that sets it apart from the rest. At times, the best home is one that just responds the specific features of the landscape it sits in and the needs of the homeowner. Set in the quiet suburb of Maylands, Australia, the Sussex Street House epitomizes this understated and elegant look of a modern family home. Conjured up and brought to life by Mountford Architects, the small and space-conscious residence was designed to maximize light even while creating a free-flowing and relaxing interior.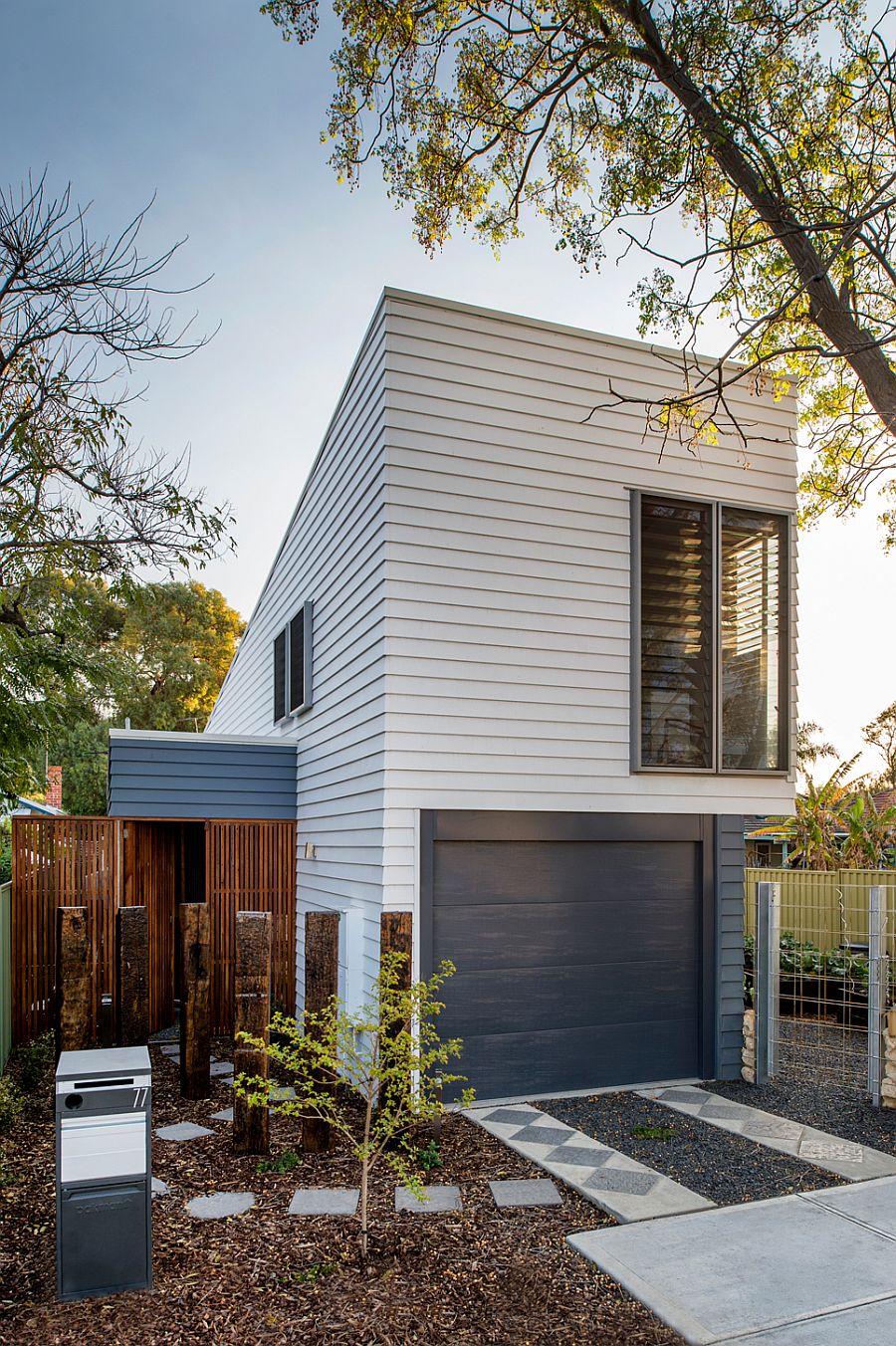 Set on a lot that is not much larger than just 160 square meters, the modest home is spread across two different levels. It is the ground floor that contains the living room, kitchen and dining space along with an additional bedroom, bathroom and a large deck outside. The deck becomes a part of the living room visual giving it a more expansive vibe. A contemporary kitchen with black island and cabinets adds contrast to the open living in white while sliding glass doors bring in a flood of natural light.
RELATED: Christian Street House: Brick Walls and High Gables for This Modern Home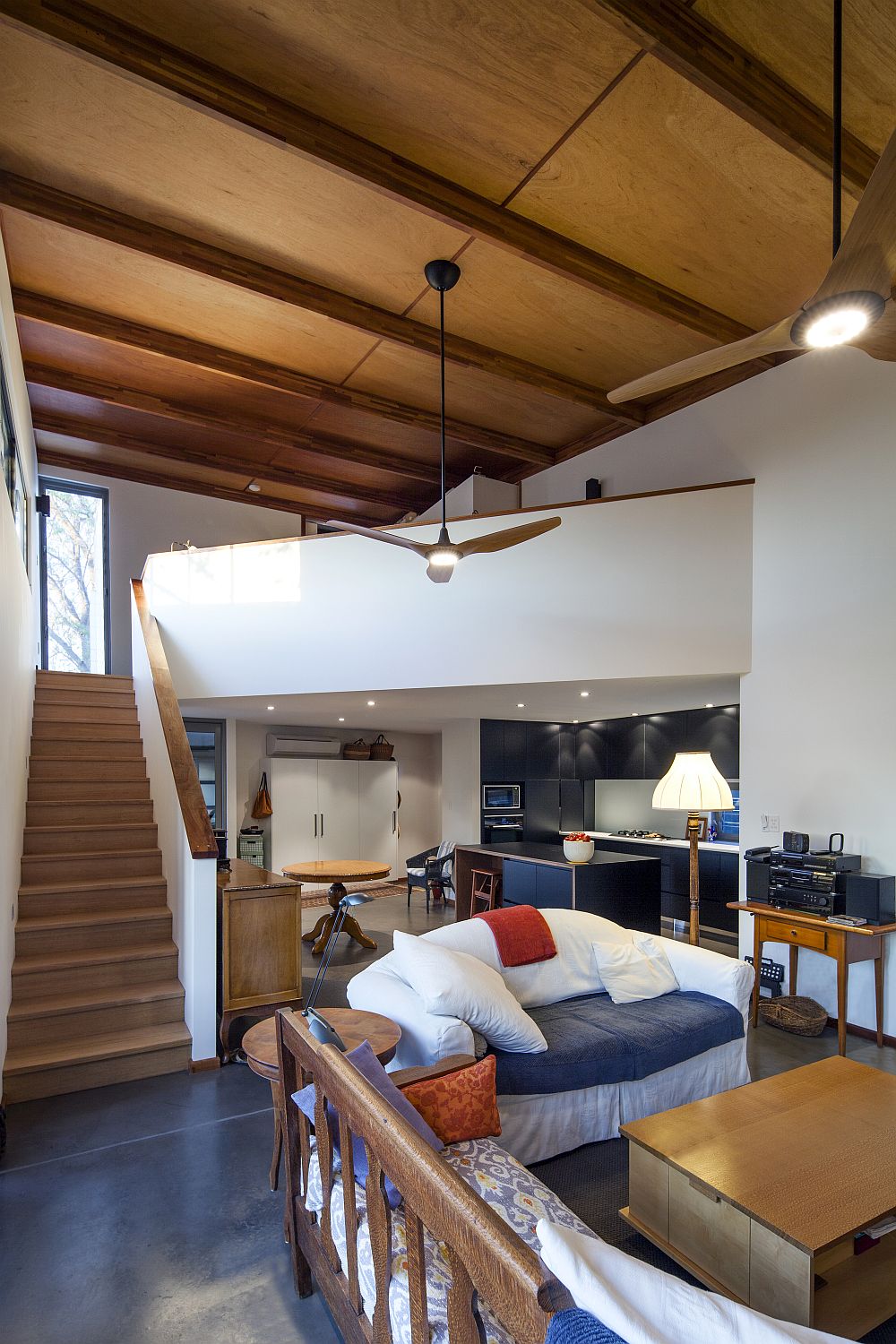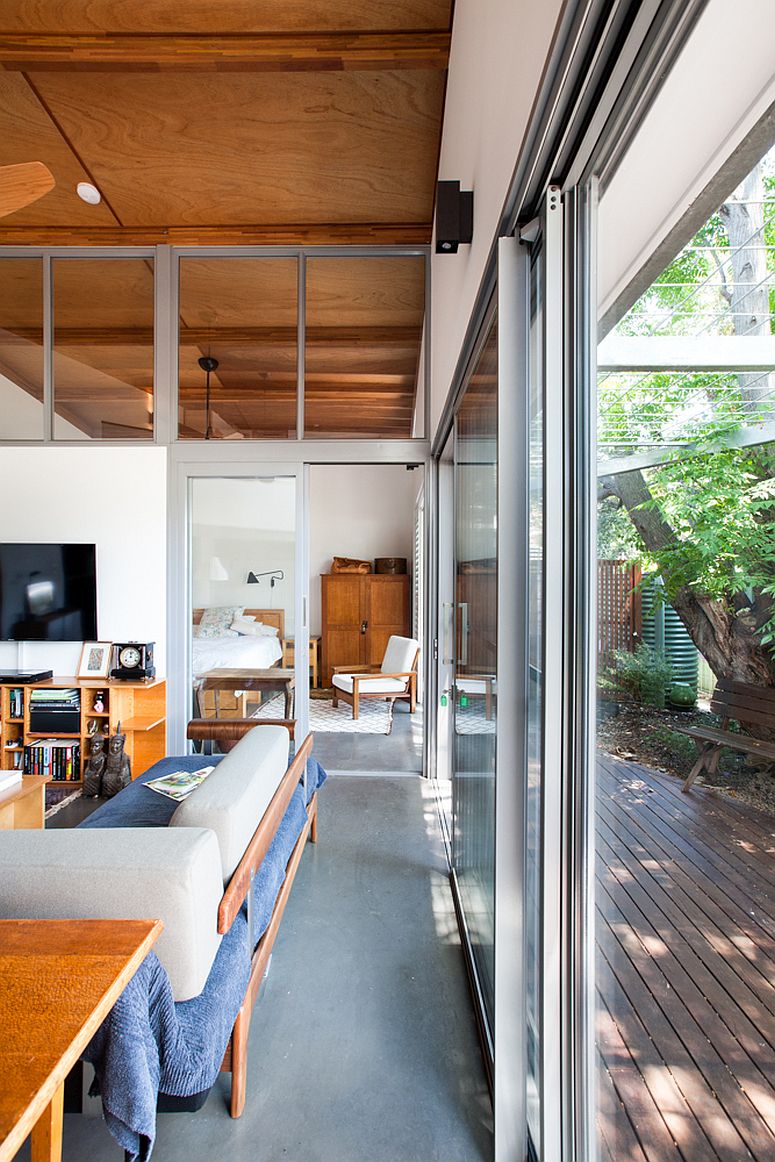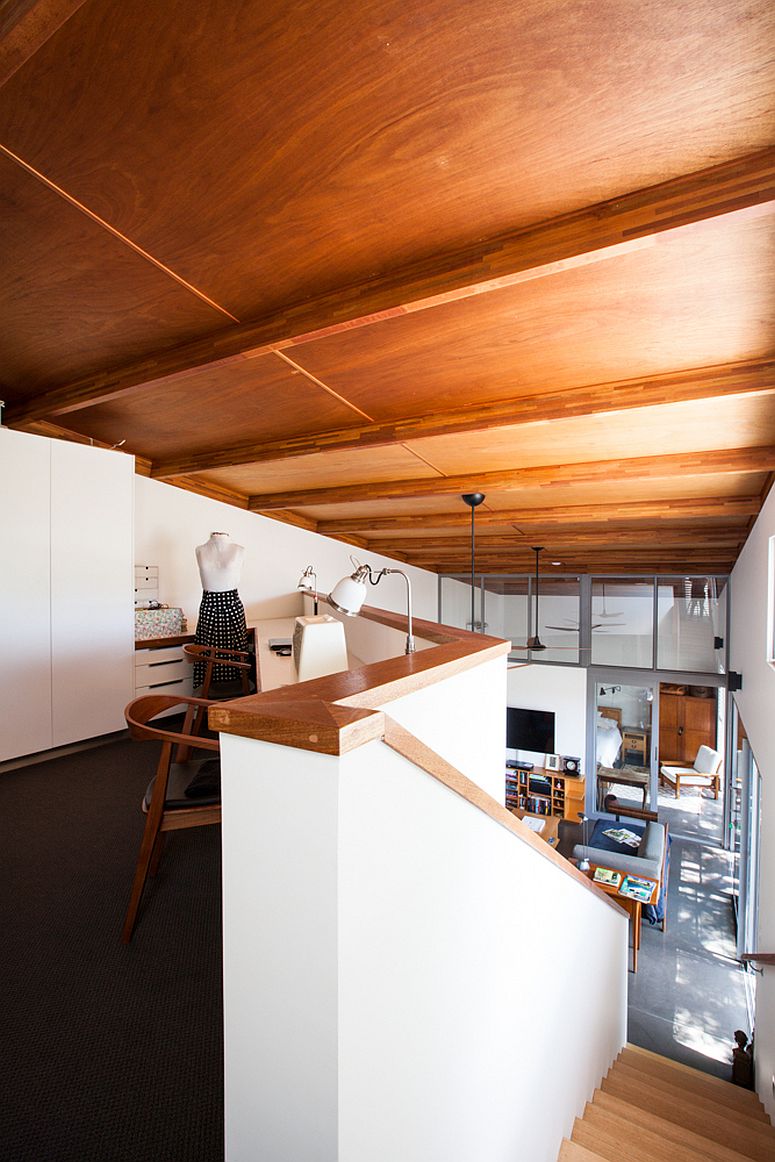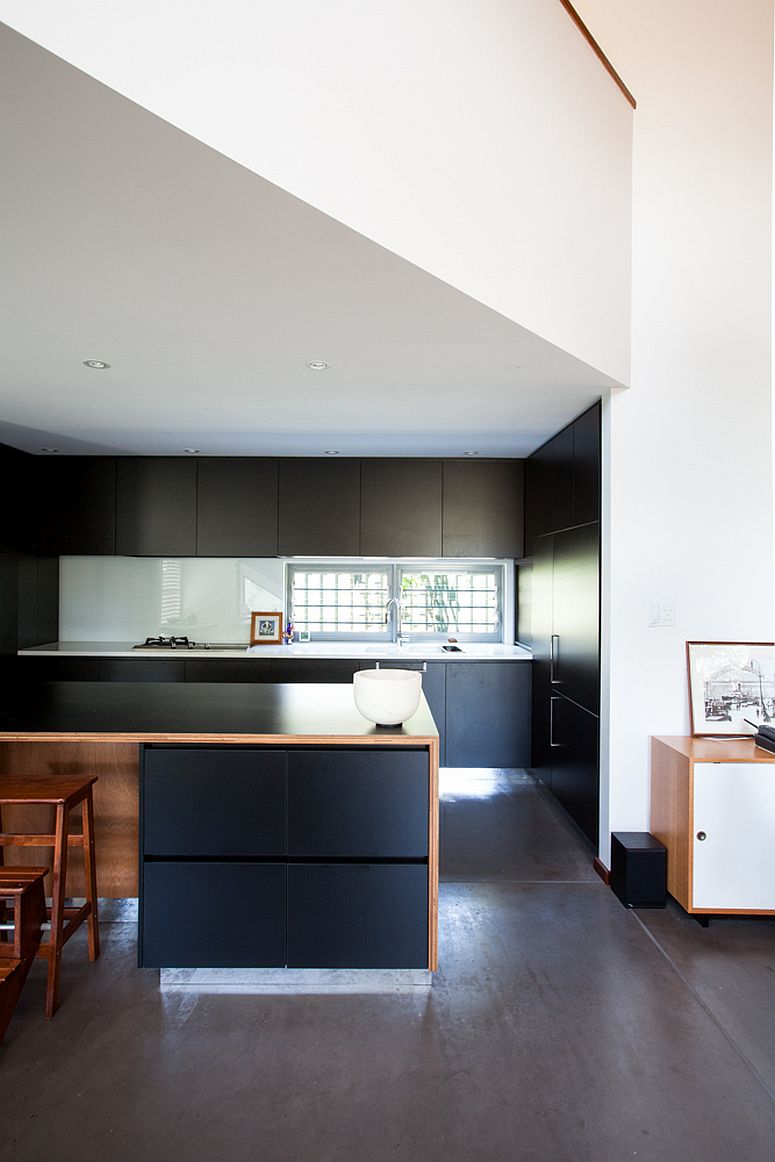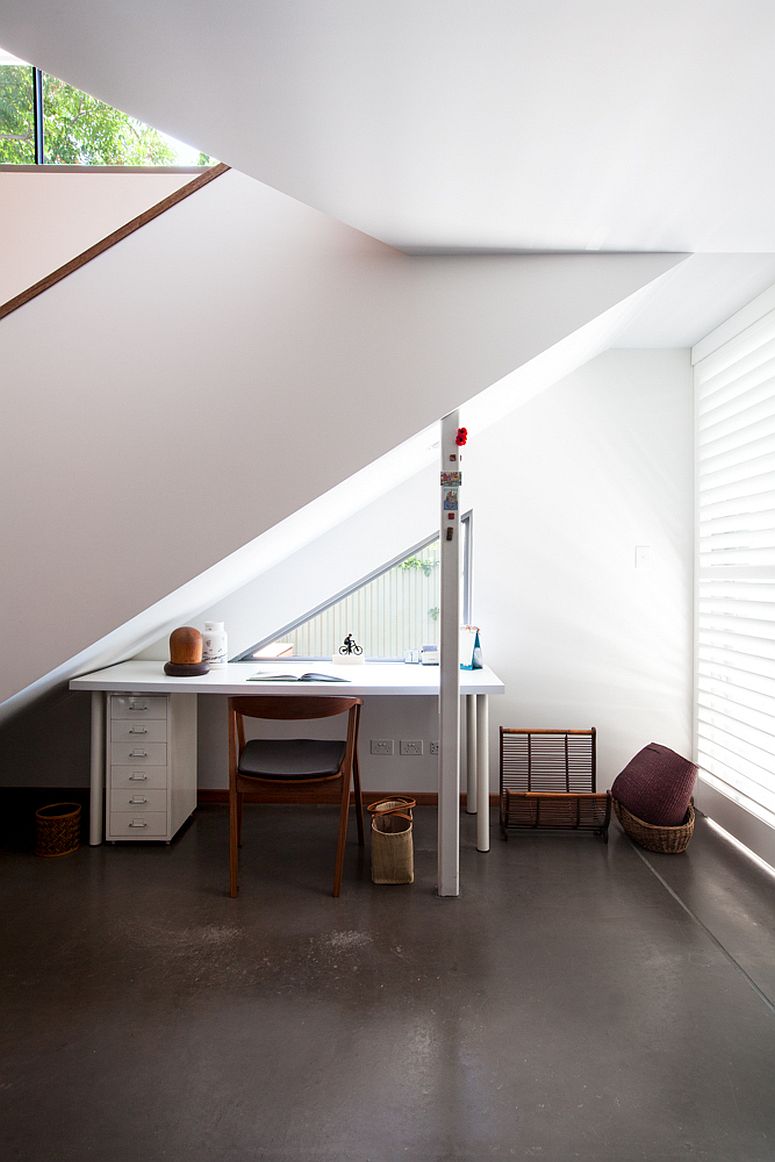 It is the top floor that serves as the private zone with the master bedroom, bathroom and study. With a constant view of the living area below, both the levels at the Sussex Street House feel connected at all times. The high ceiling living area also keeps out excessive heat on scorching summer days, making the residence energy-efficient as well. [Photography: Stephen Nicholls]
RELATED: Exciting Glass and Timber Home Aims to Revive Architectural Heritage of Mölle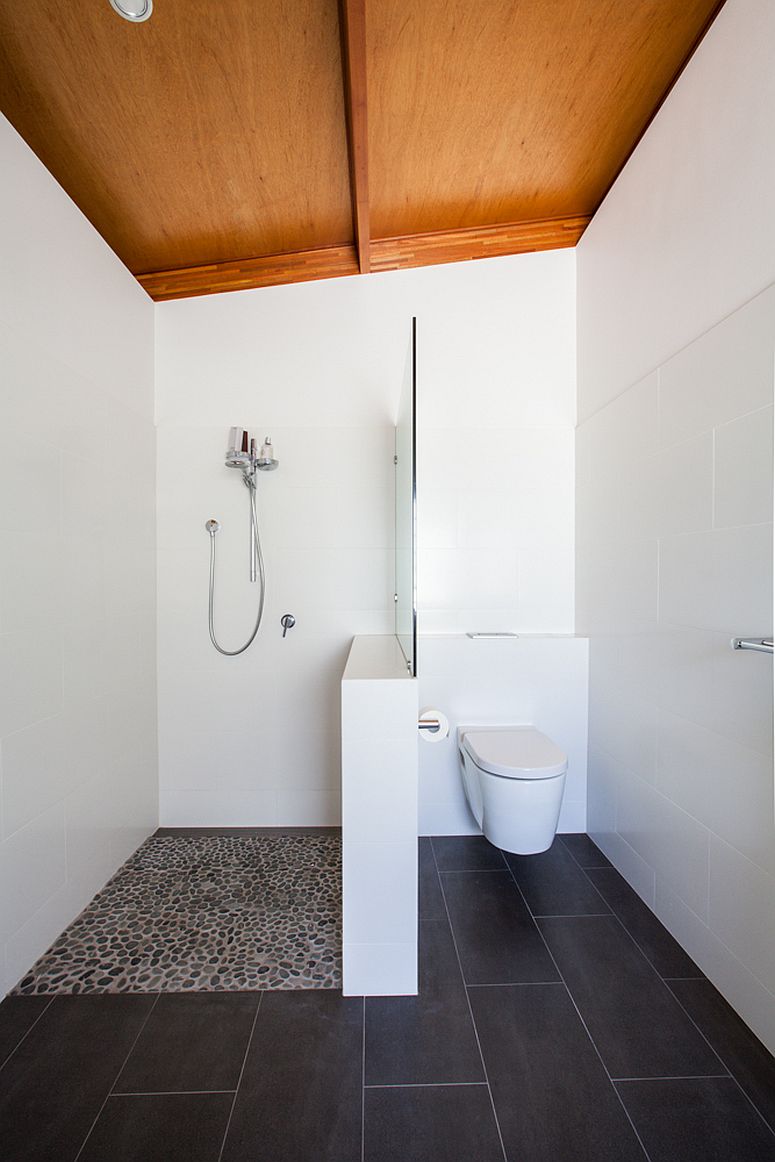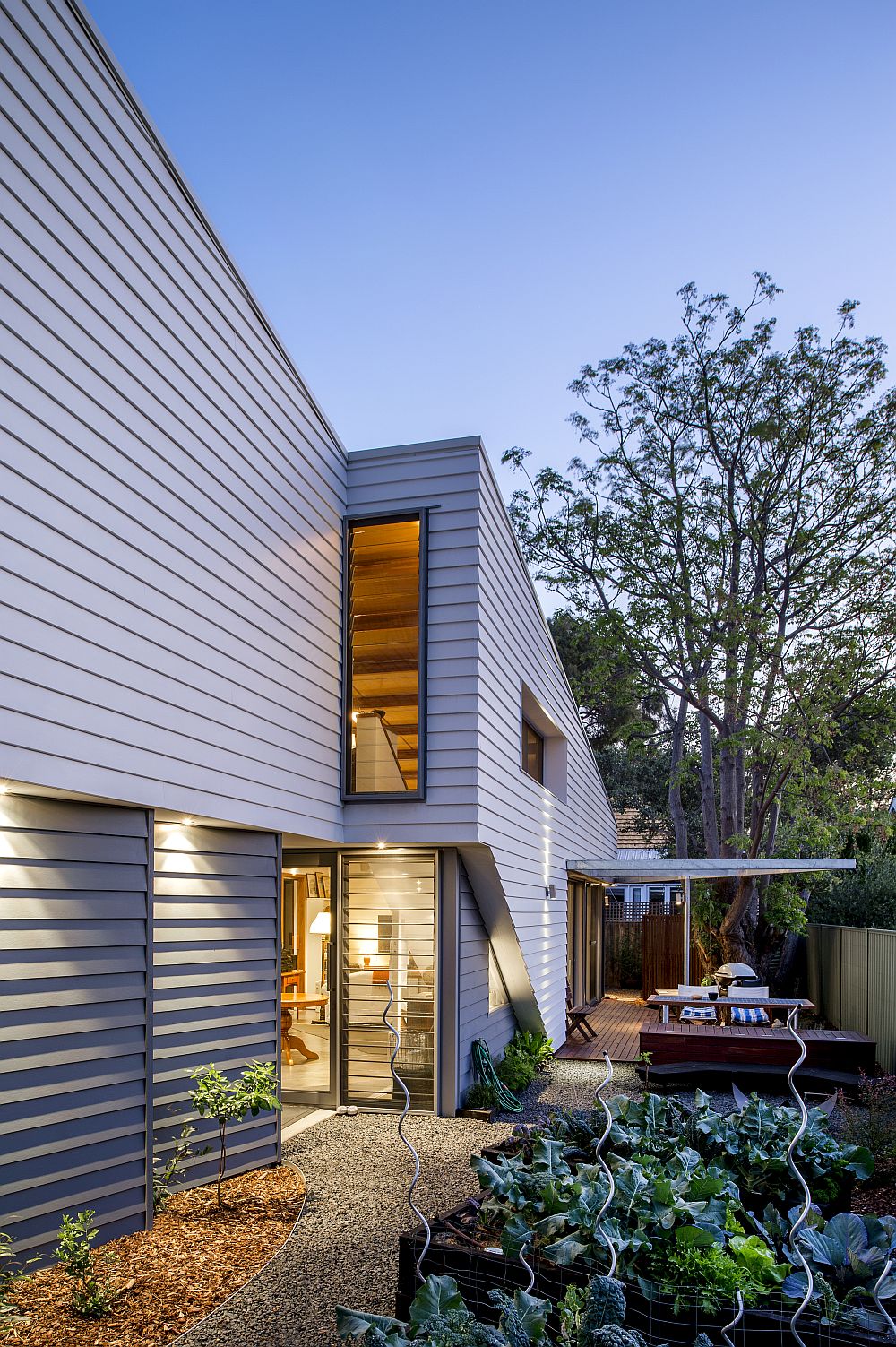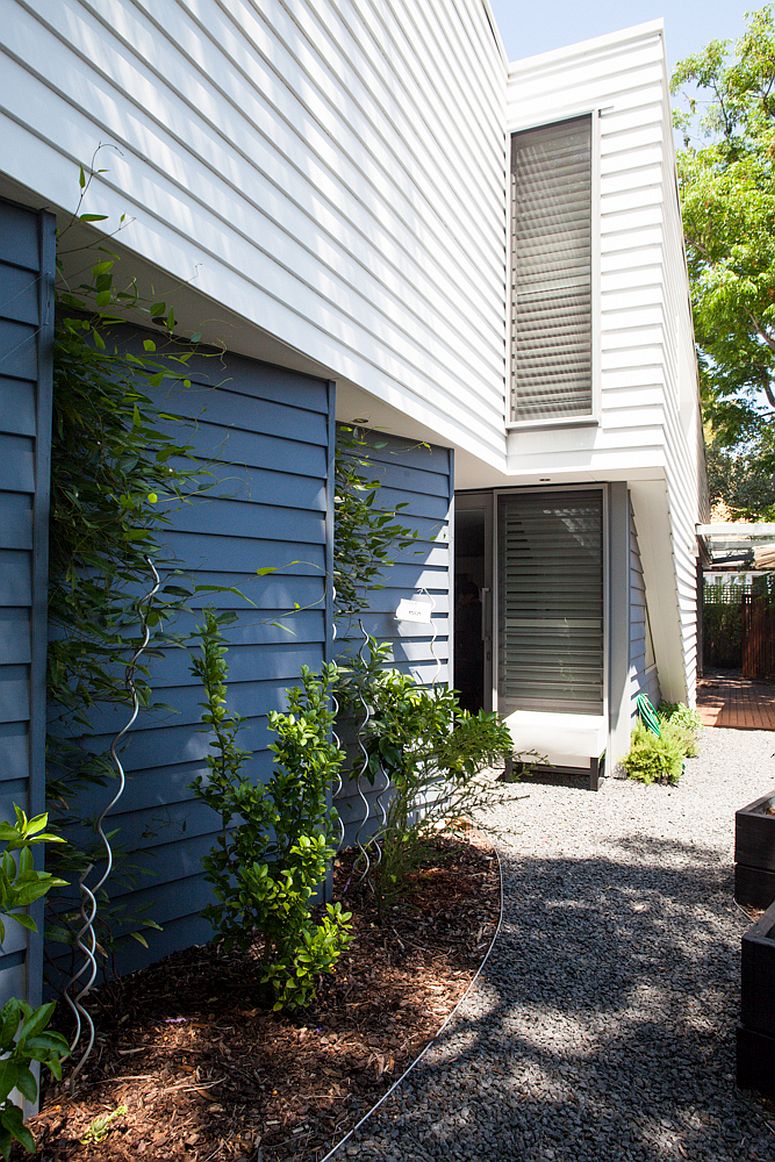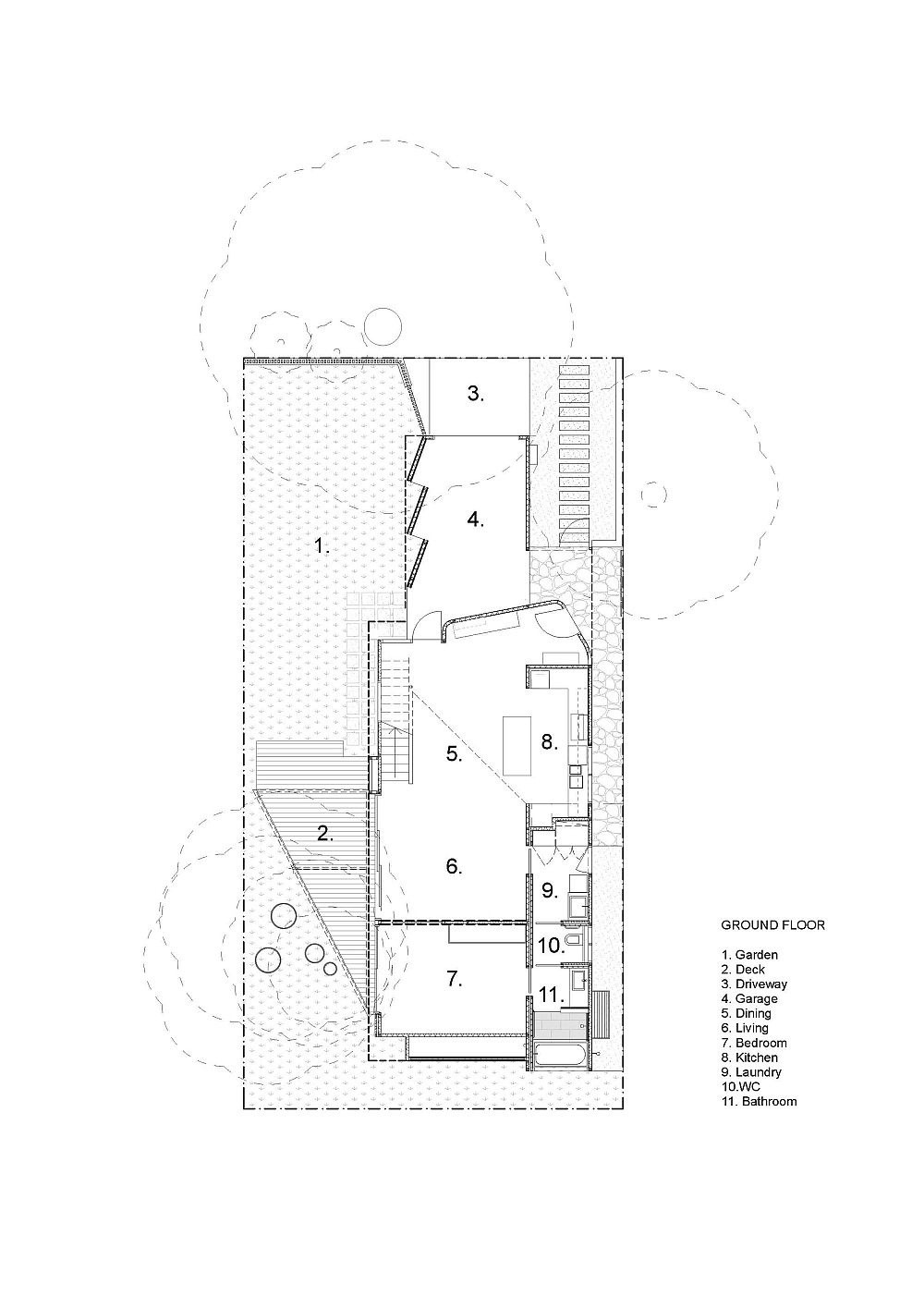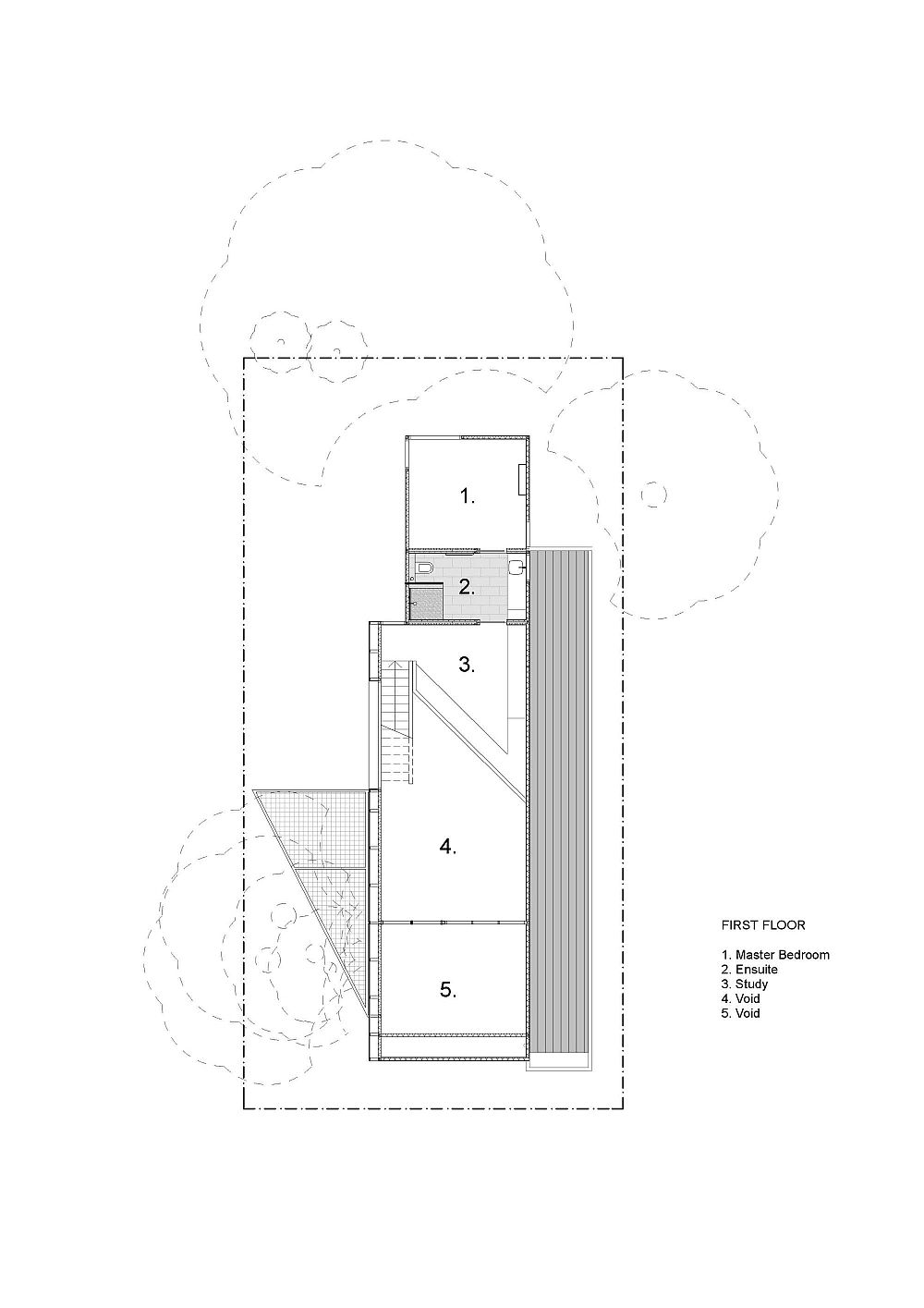 Liked the story? Share it with friends.