The idea of the simple and uncomplicated cube is the image that most contemporary homes exude. With clean lines and rigid geometry, there is not much to write home about as you look at many of these mundane structures. But the distinct façade of Tree Top Residence in Los Angeles, California instantly sets it apart from the crowd, and this sense of splendor and uniqueness continues indoors, thanks to a mesmerizing staircase that leaves you speechless. Designed by Belzberg Architects, it is the location of the house, the special demands of the lot on which it sits, and the leafy landscape that surrounds it that dictate its overall form.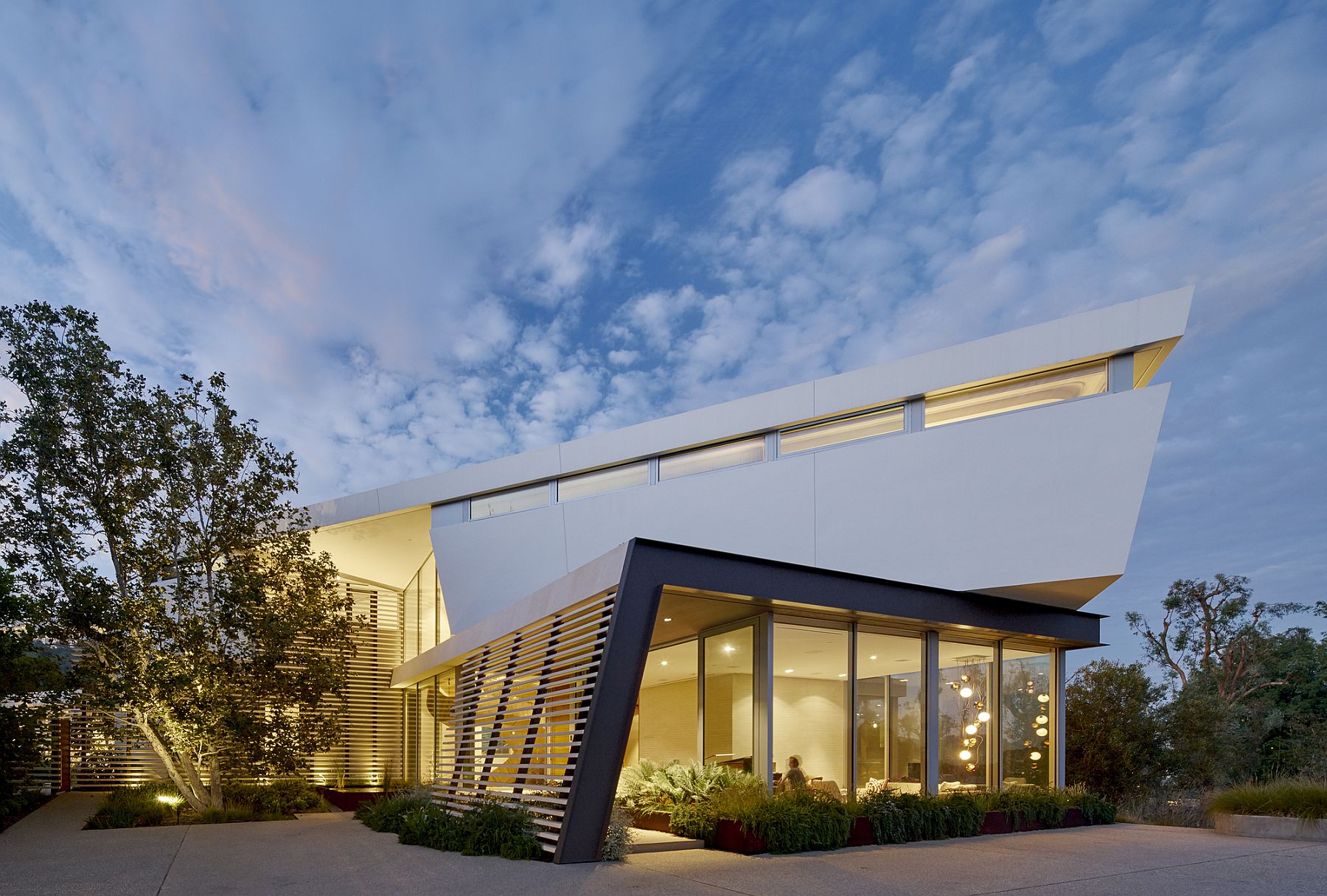 While the outline of the house borrows inspiration from the plot it sits on and aims to make the most of the limited space on offer, on the inside it is the dramatic spiral staircase structure that demands your attention instantly. The wooden staircase acts as a spatial feature by separating the kids' wing of the home from the adult bedroom on the top level while adding sculptural beauty to the open living area on the ground floor. The stairwell also brings natural light to the basement level and acts as a common, connecting thread between the various floors.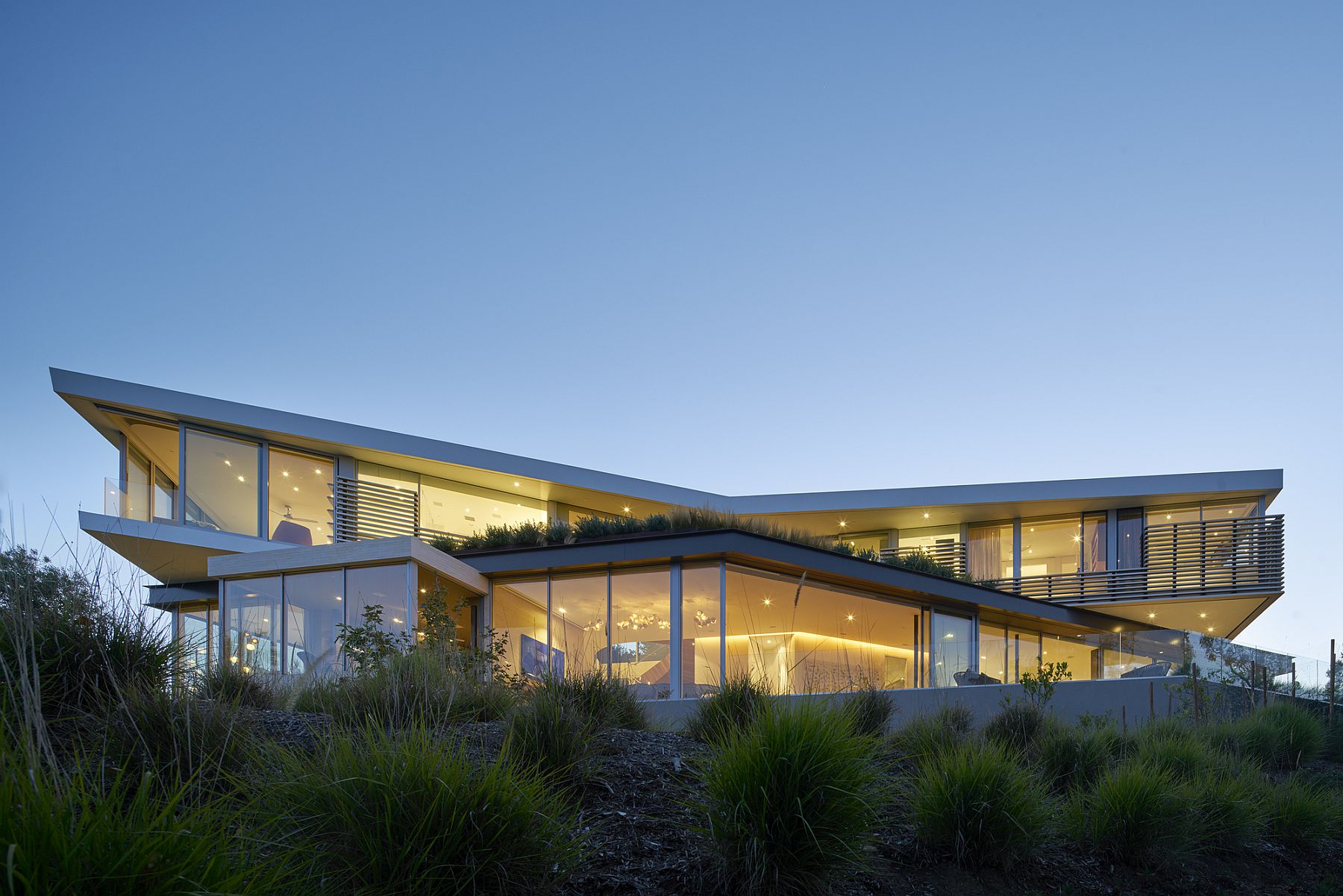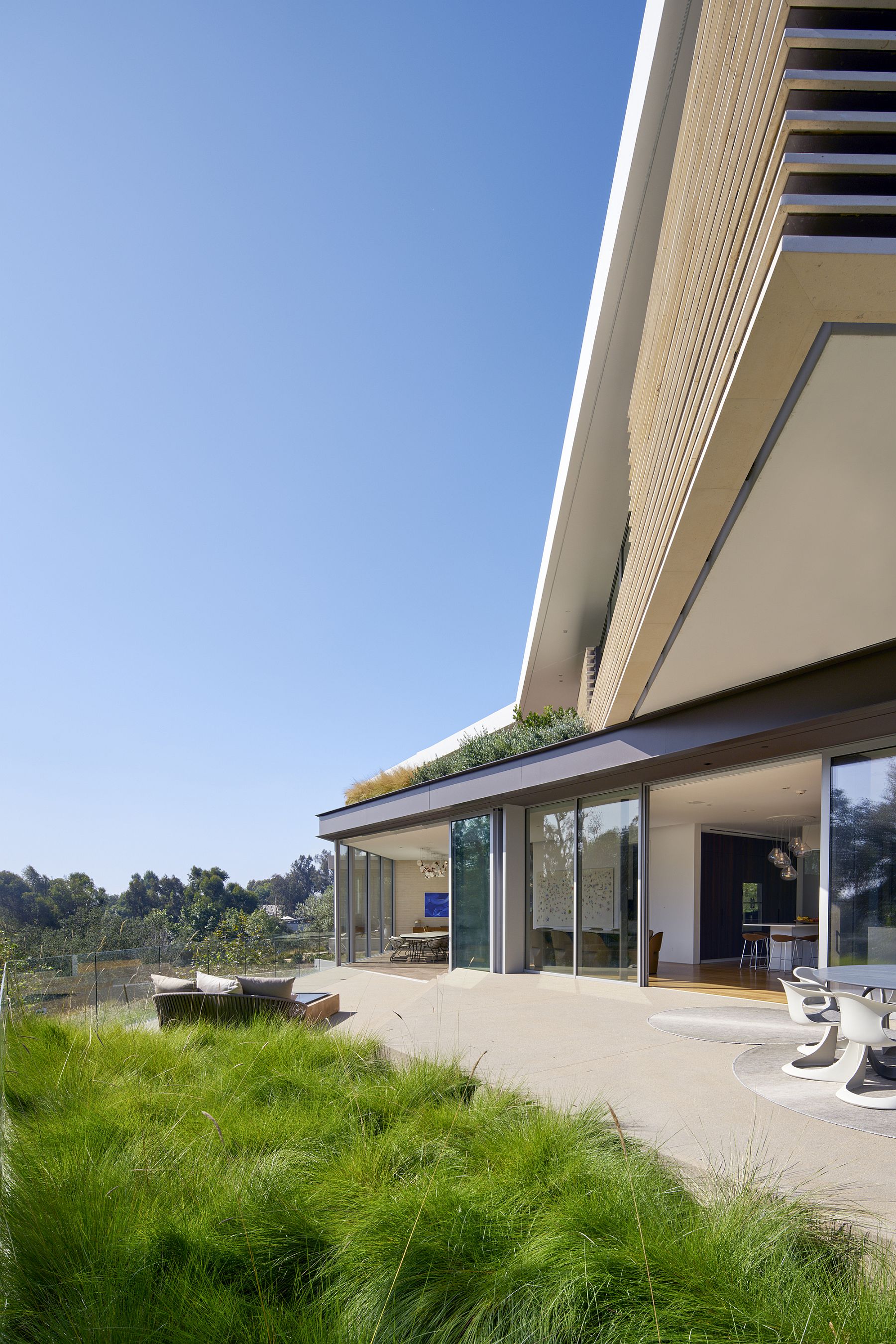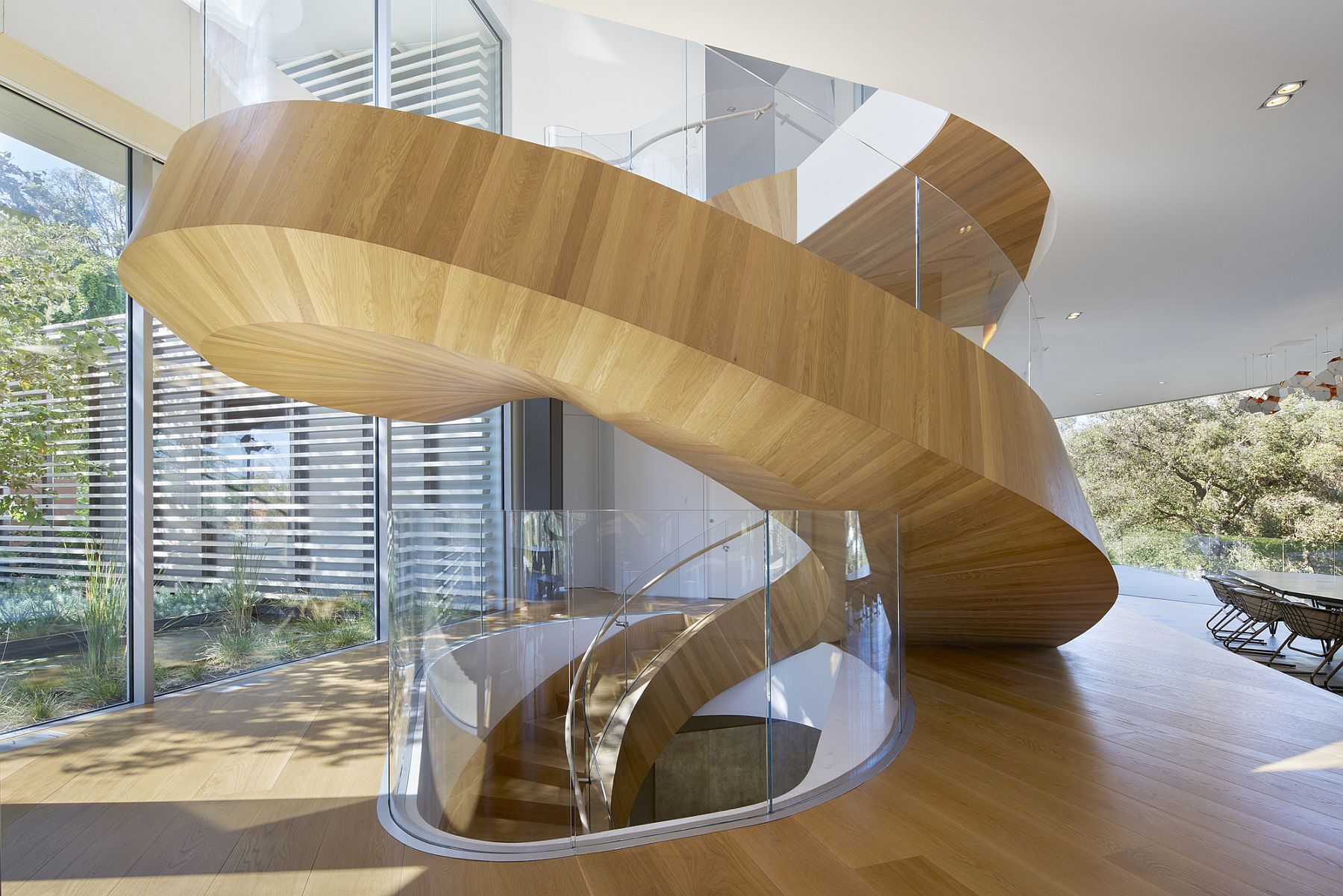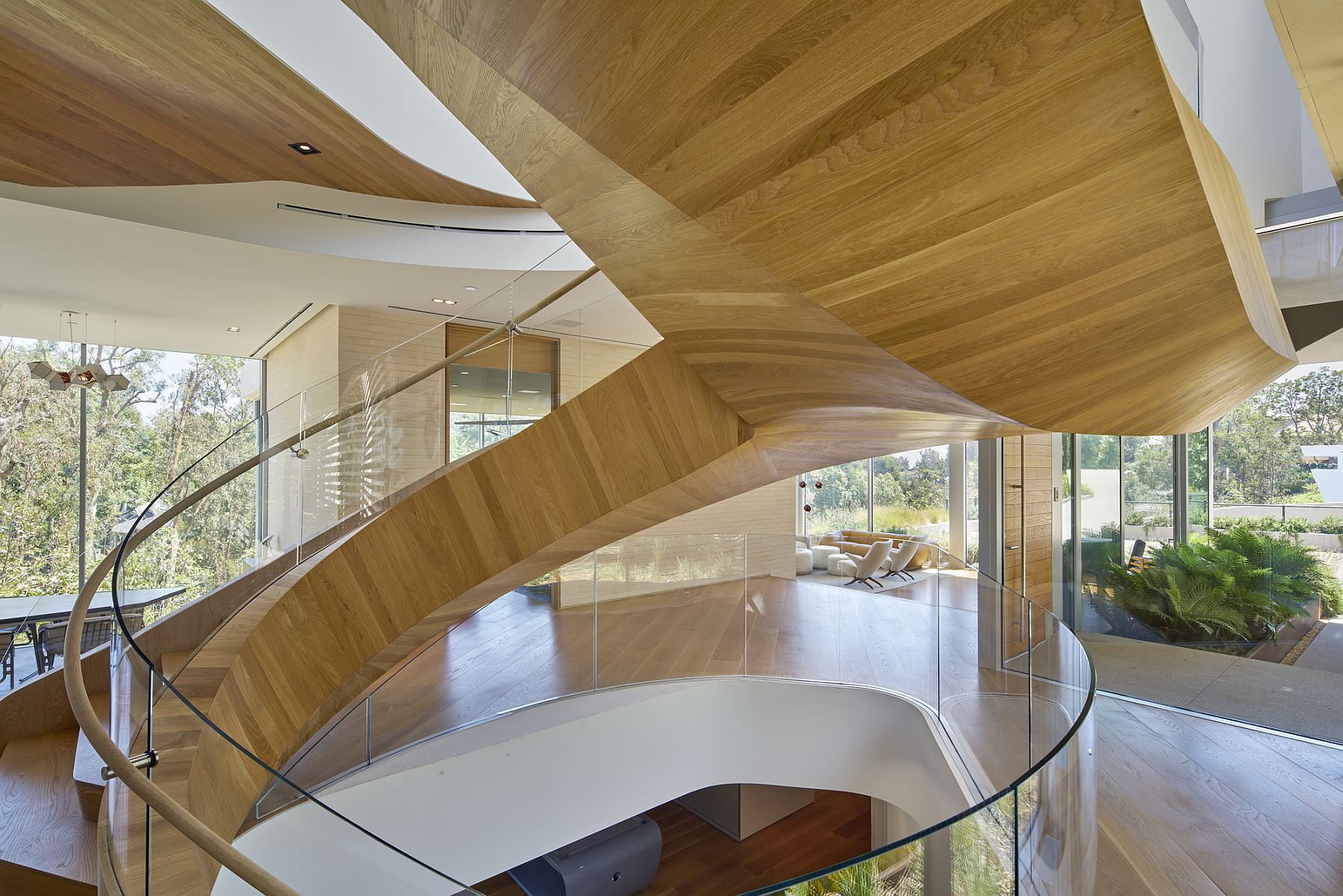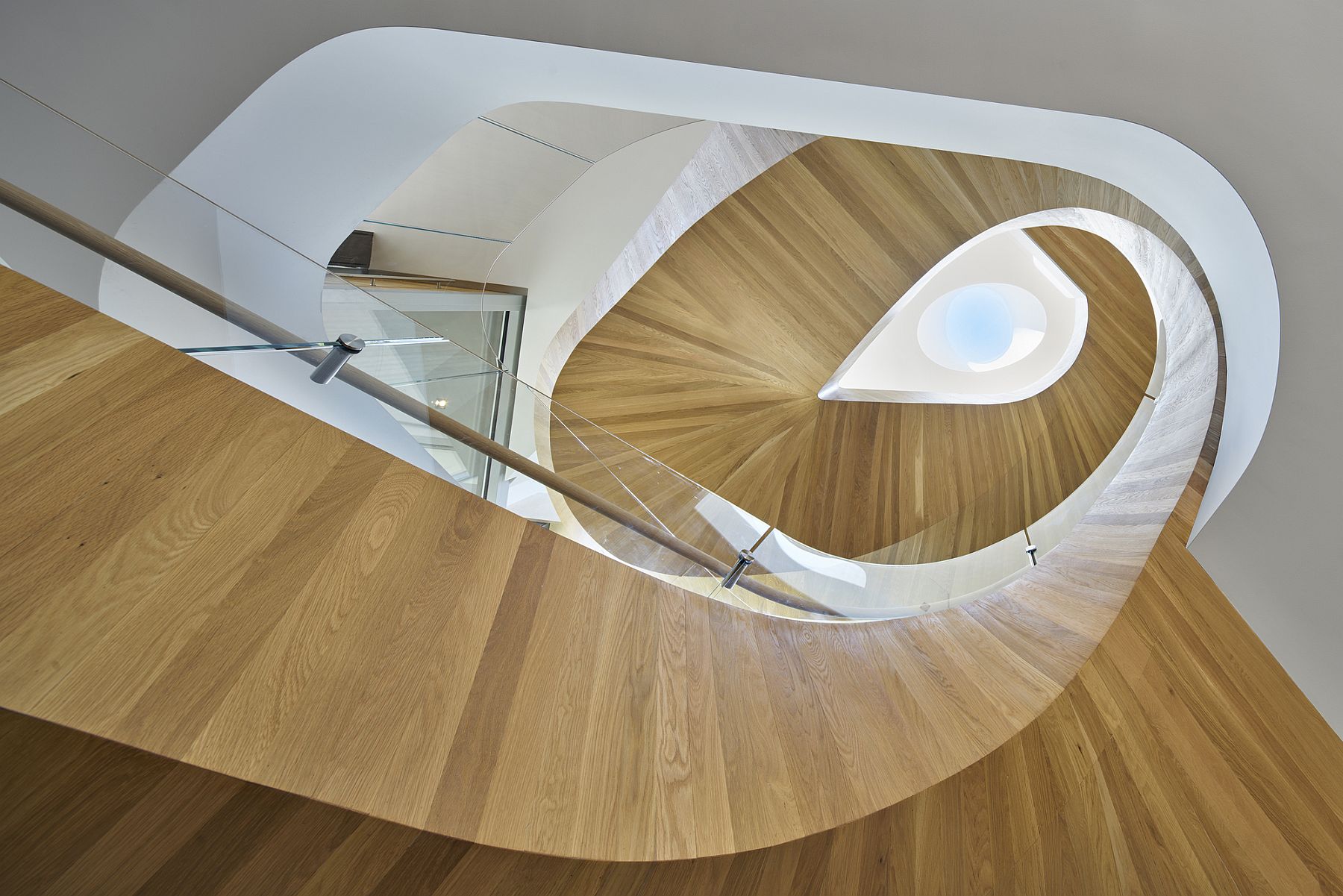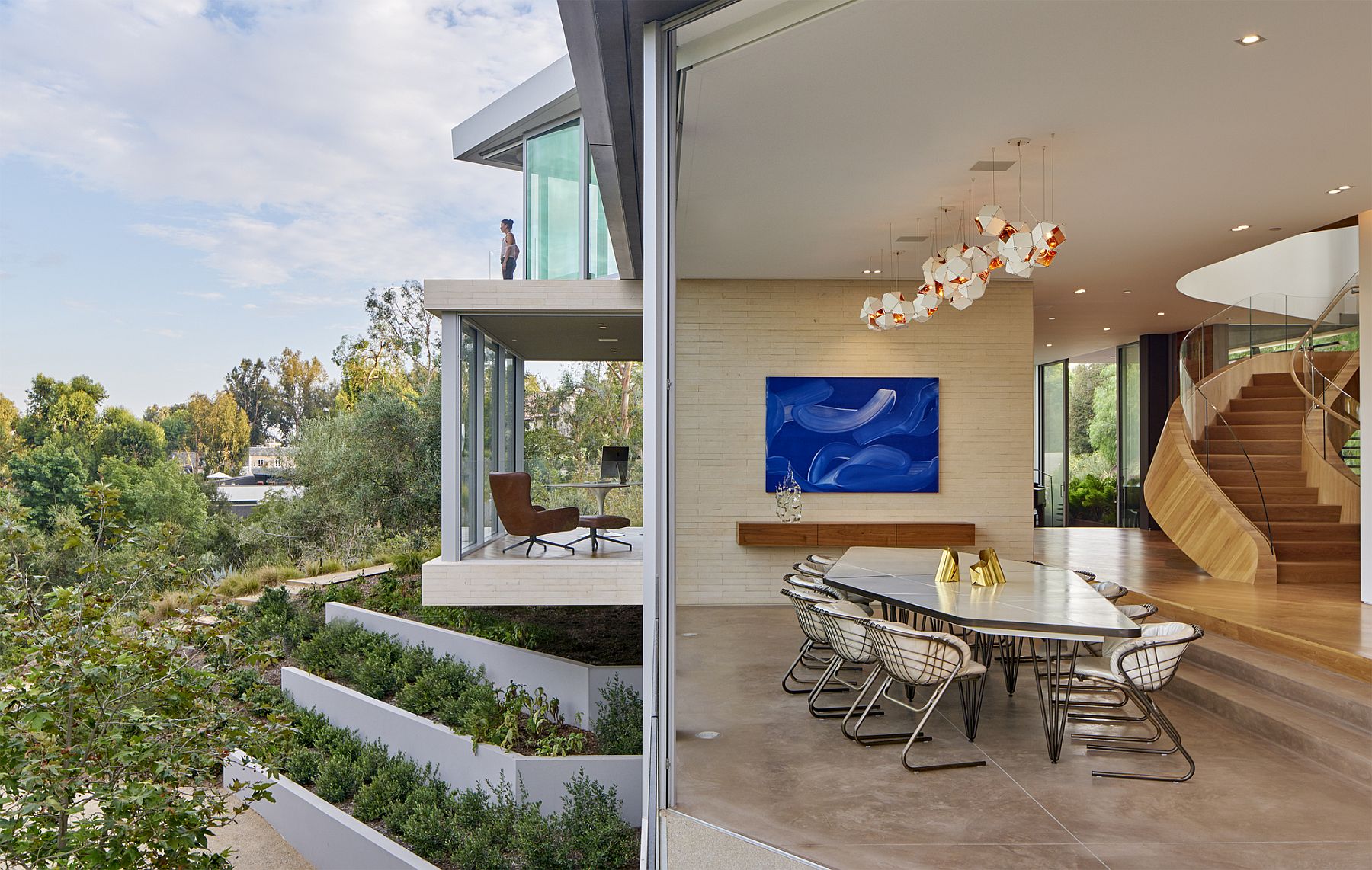 The dining area, kitchen, family room and bedrooms were carefully positioned to make the most of the unabated view on offer, even as the bedrooms on the top floor welcome the canopy indoors. With the street façade and dense vegetation offering complete privacy, this LA home tries to create a refreshing and grand green oasis amid all the urban chaos that surrounds it. [Photography: Bruce Damonte, Art Gray]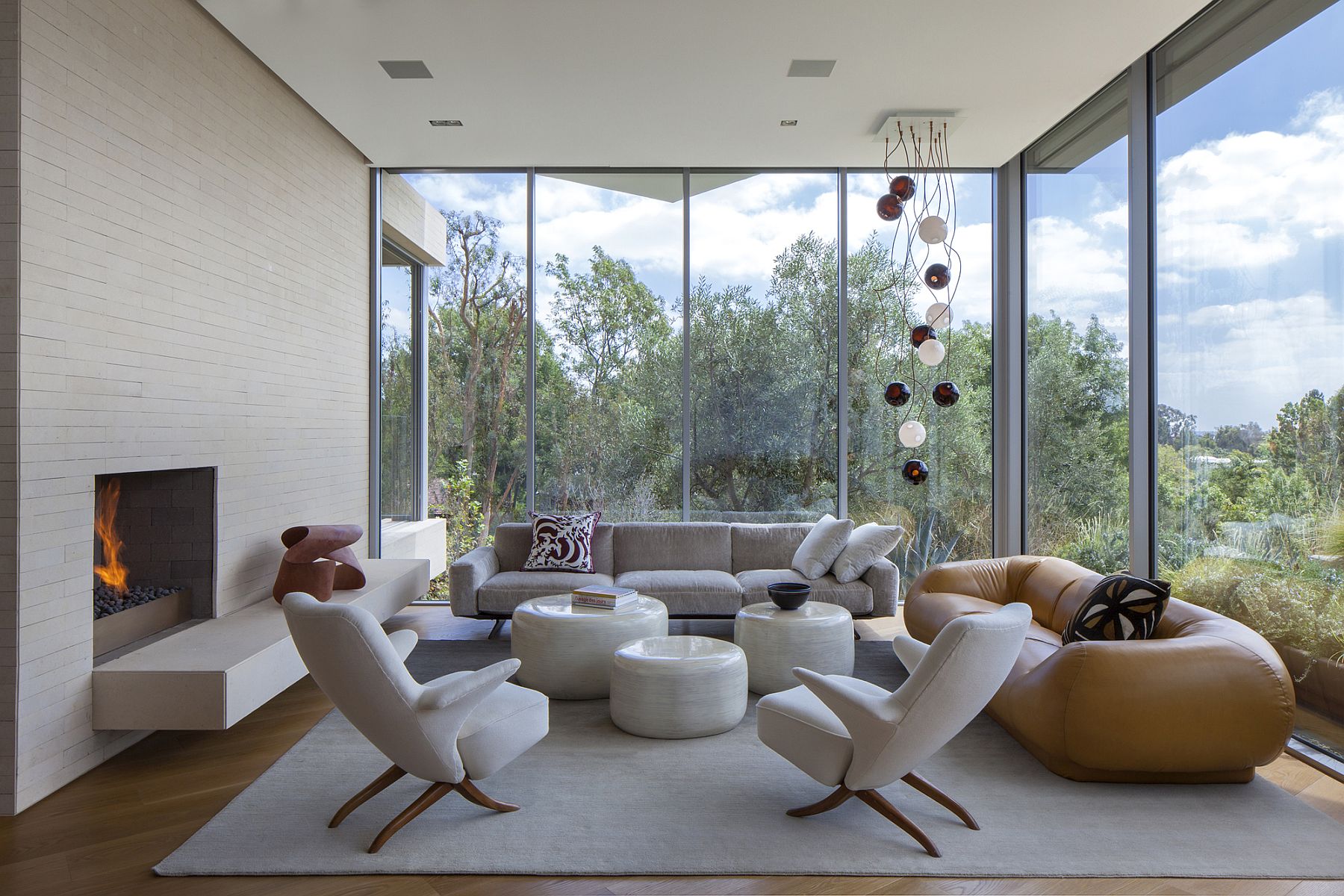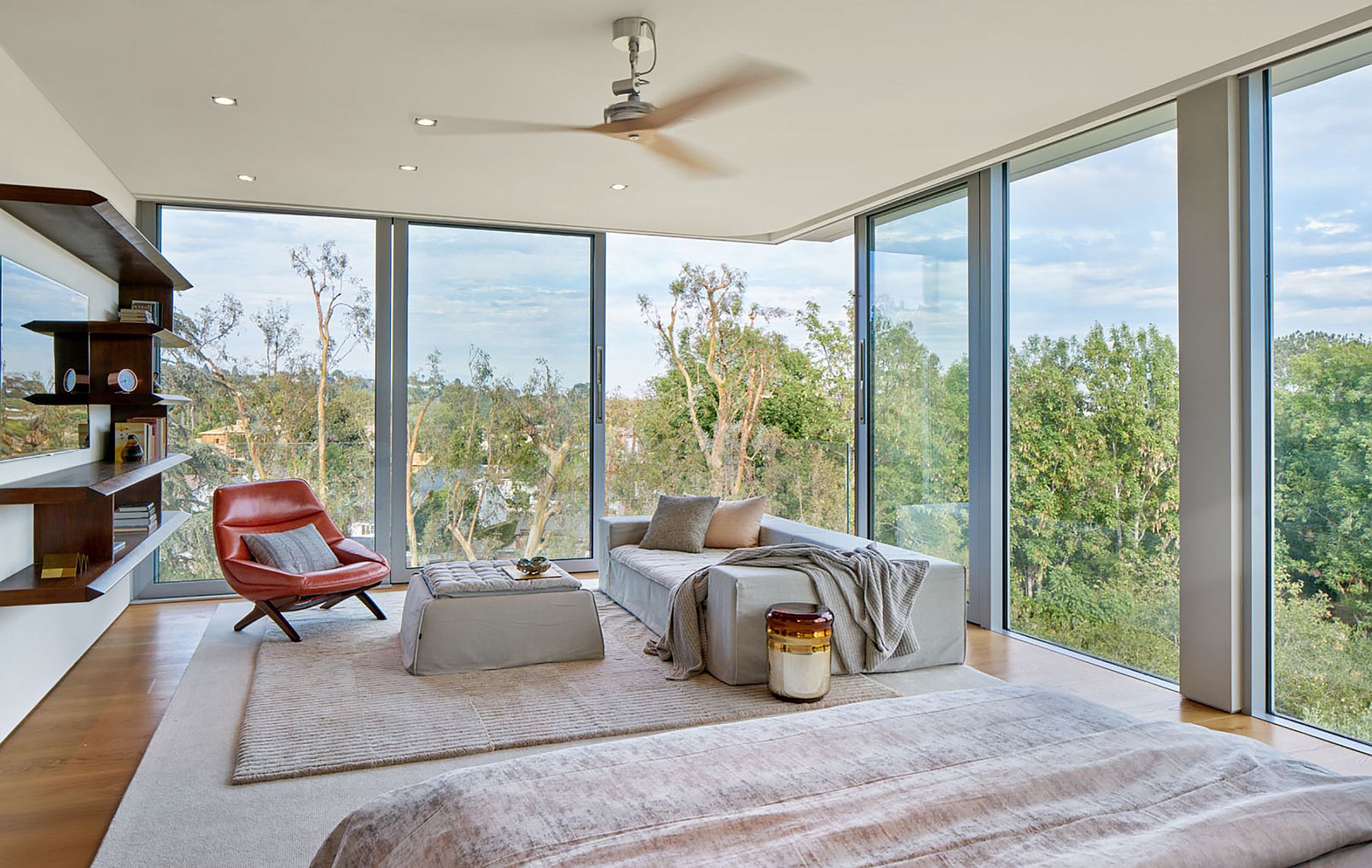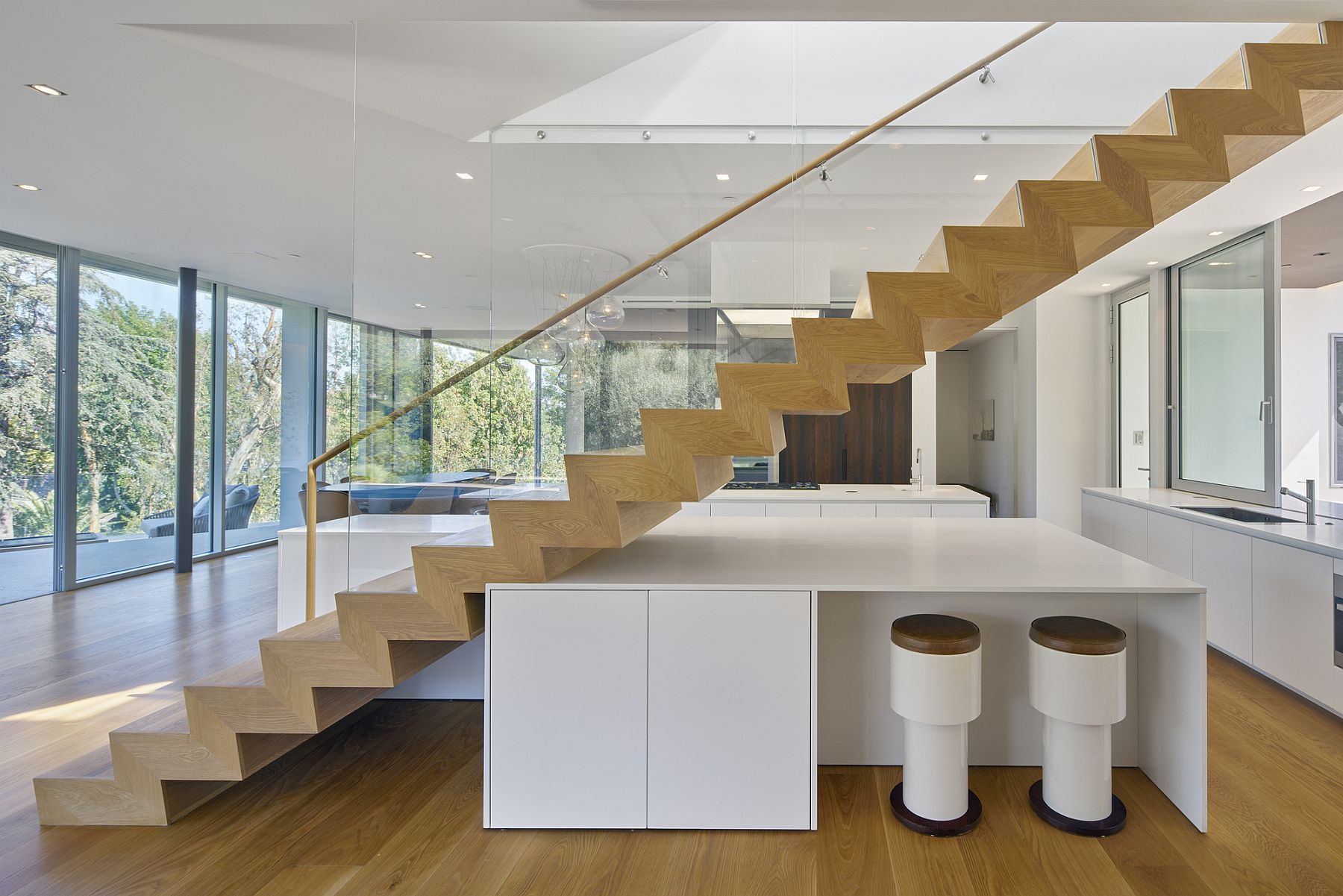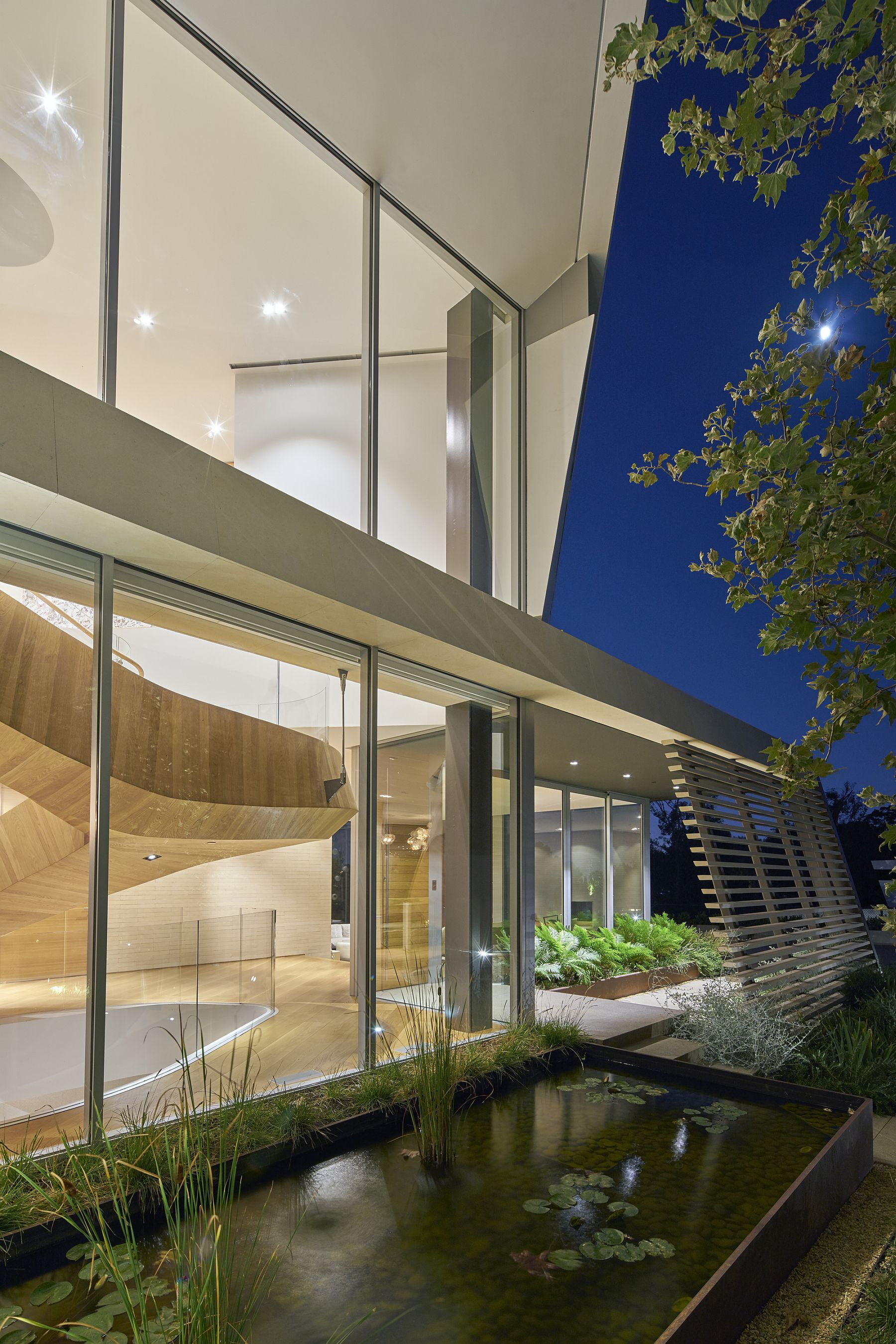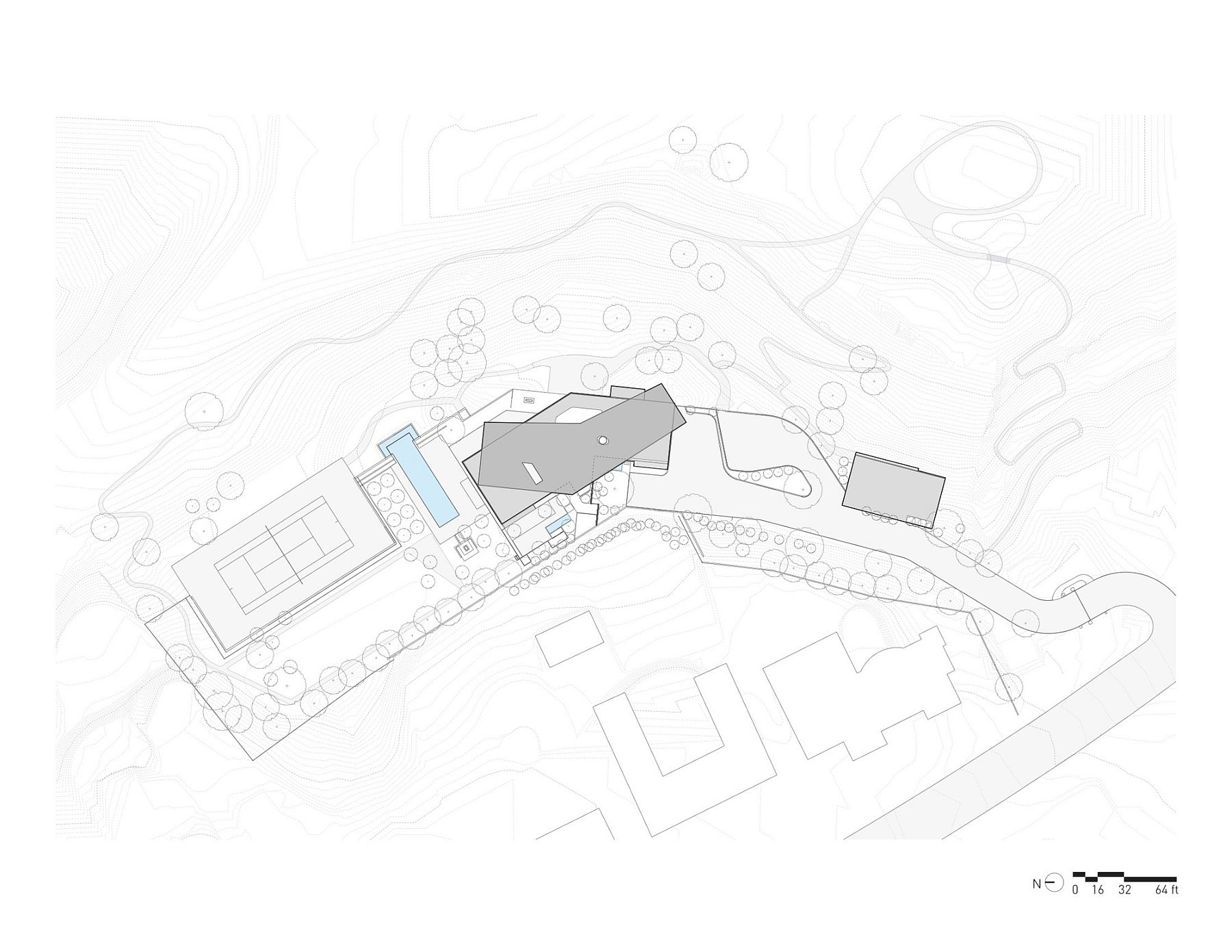 Liked the story? Share it with friends.