Don't be fooled by Spain's often peddled kitsch tourist wares as a sign of the country's design offer. Spanish design is much more than the abanico (hand fan), the peineta (a large decorative comb) or the castañuelas (castanets) that typically accompany flamenco. Spain's design scene is a thriving conglomeration of artistry, craftsmanship and innovation. The country can pride itself in an extensive and rich design heritage. Industrious and unique, Spanish design traverses the generations.
The following companies, just a handful of Spain's illustrious design success stories, are designing and making aesthetic furniture that will endure.
Expormim
Expormim was established in 1960 and originally named "La Exportadora del Mimbre" (The Export of Wicker). The once fledgling business exported a variety of wicker products, including baskets, folding screens, cradles and trays. At that time, founder Miguel Laso Tortosa wished to address the dearth in European products made using natural materials. With over 50 years of revolutionary industry experience, Expormim has constantly, and astutely, adapted and flexed its product portfolio according to changing consumer tastes and market demands. Now in its third generation, Expormim is investing even more in the use of rattan, that elegant and prized material.
Fontal
Designed by Oscar Tusquets Blanca, Fontal reclaims rattan as a distinguished and proud handcrafted material.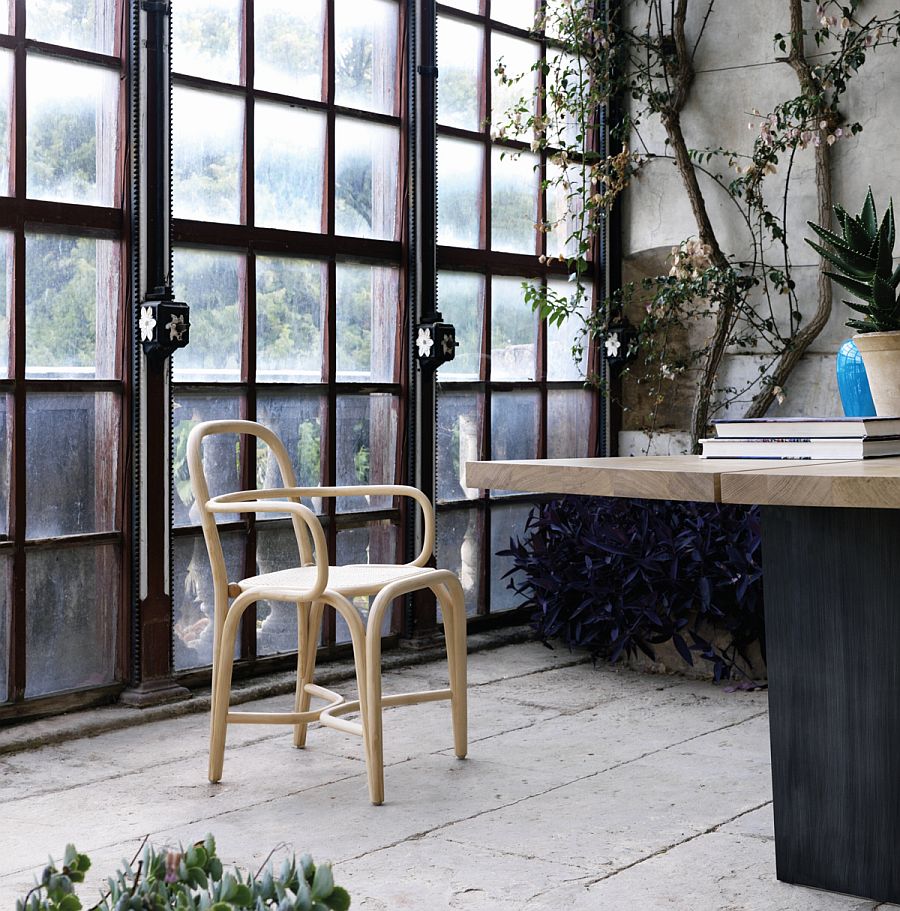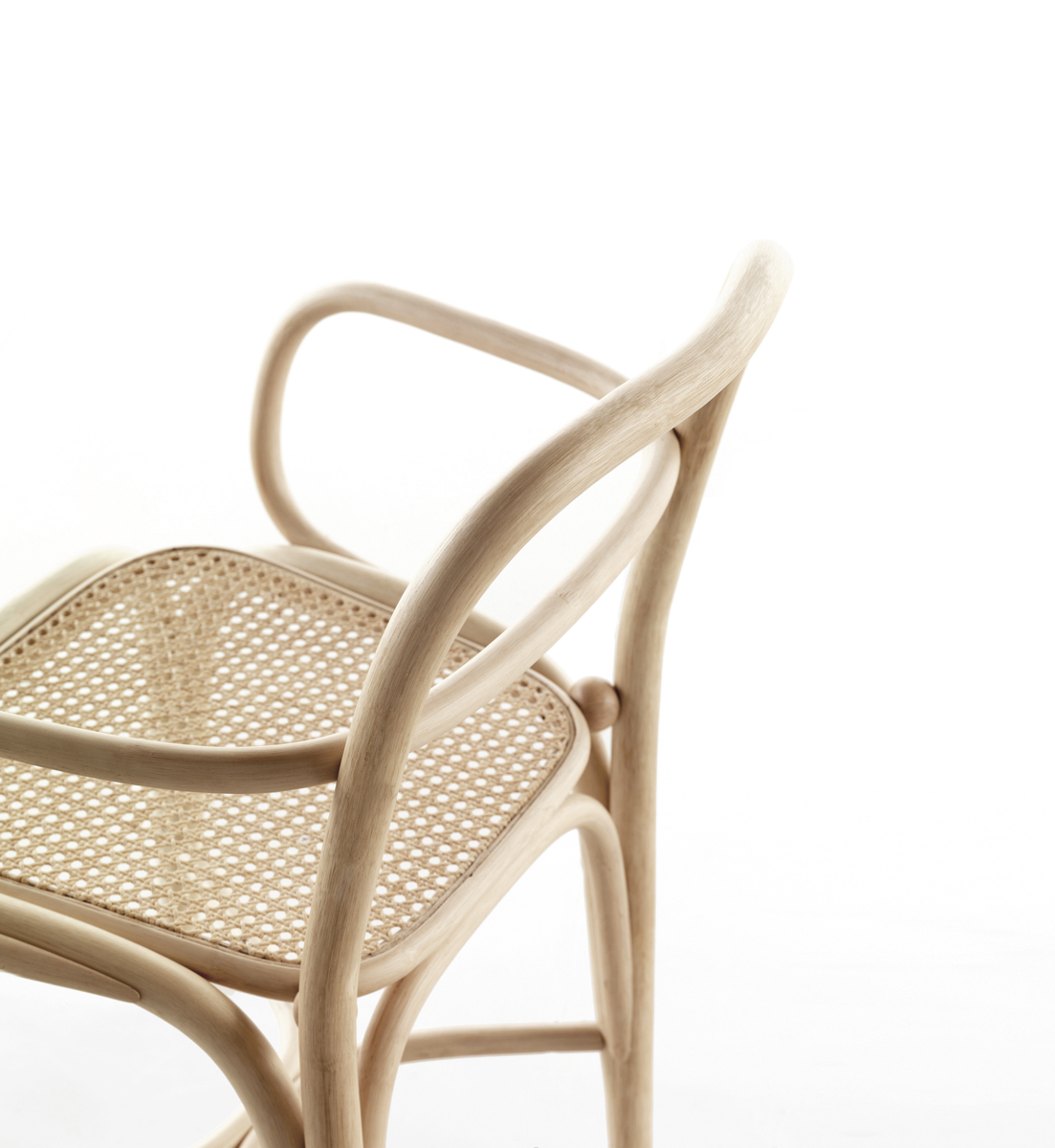 Frames
Designed by Jaime Hayon, Frames meshes craft, style and clever innovation, bringing traditional outdoor rattan furniture inside.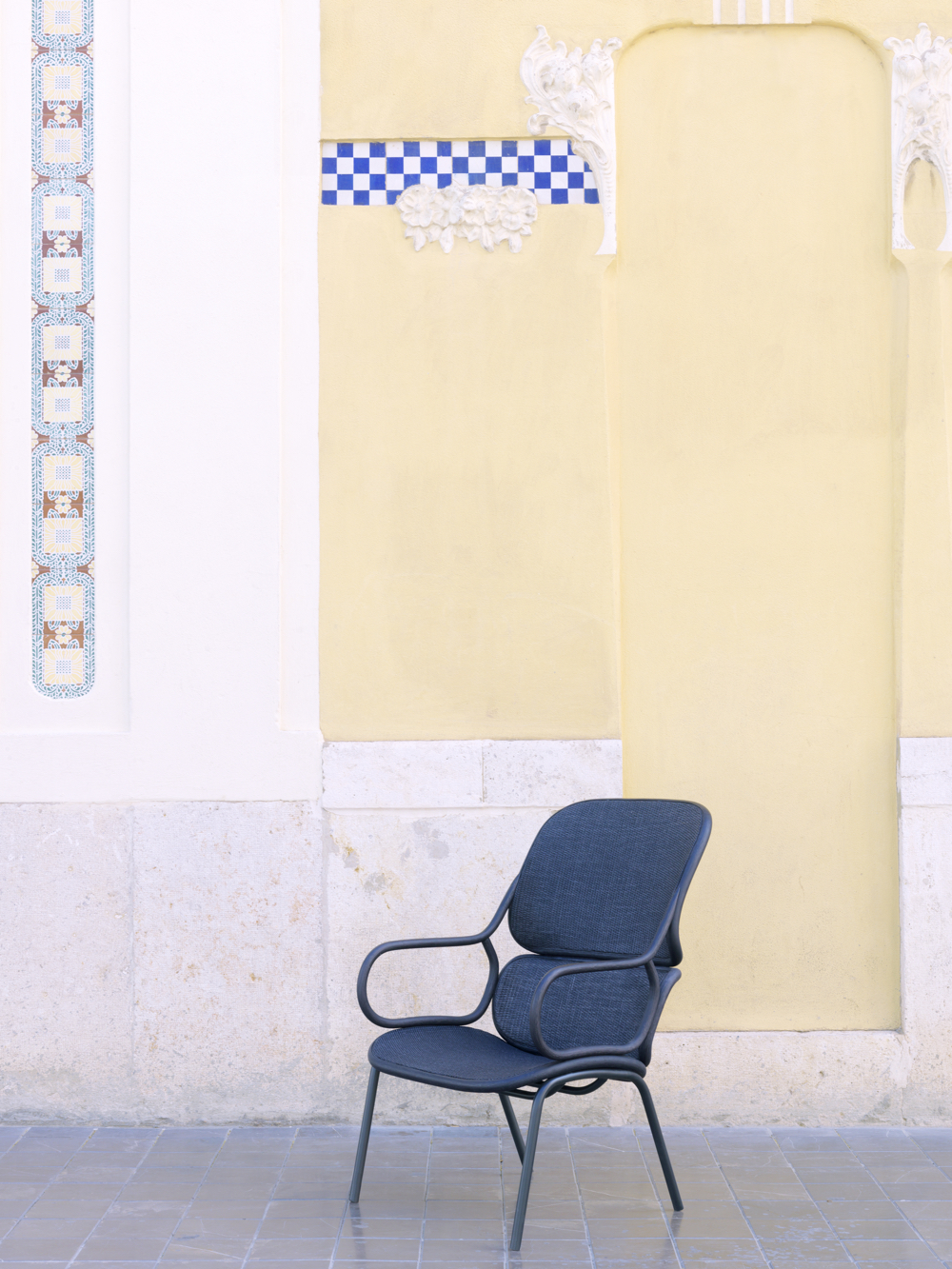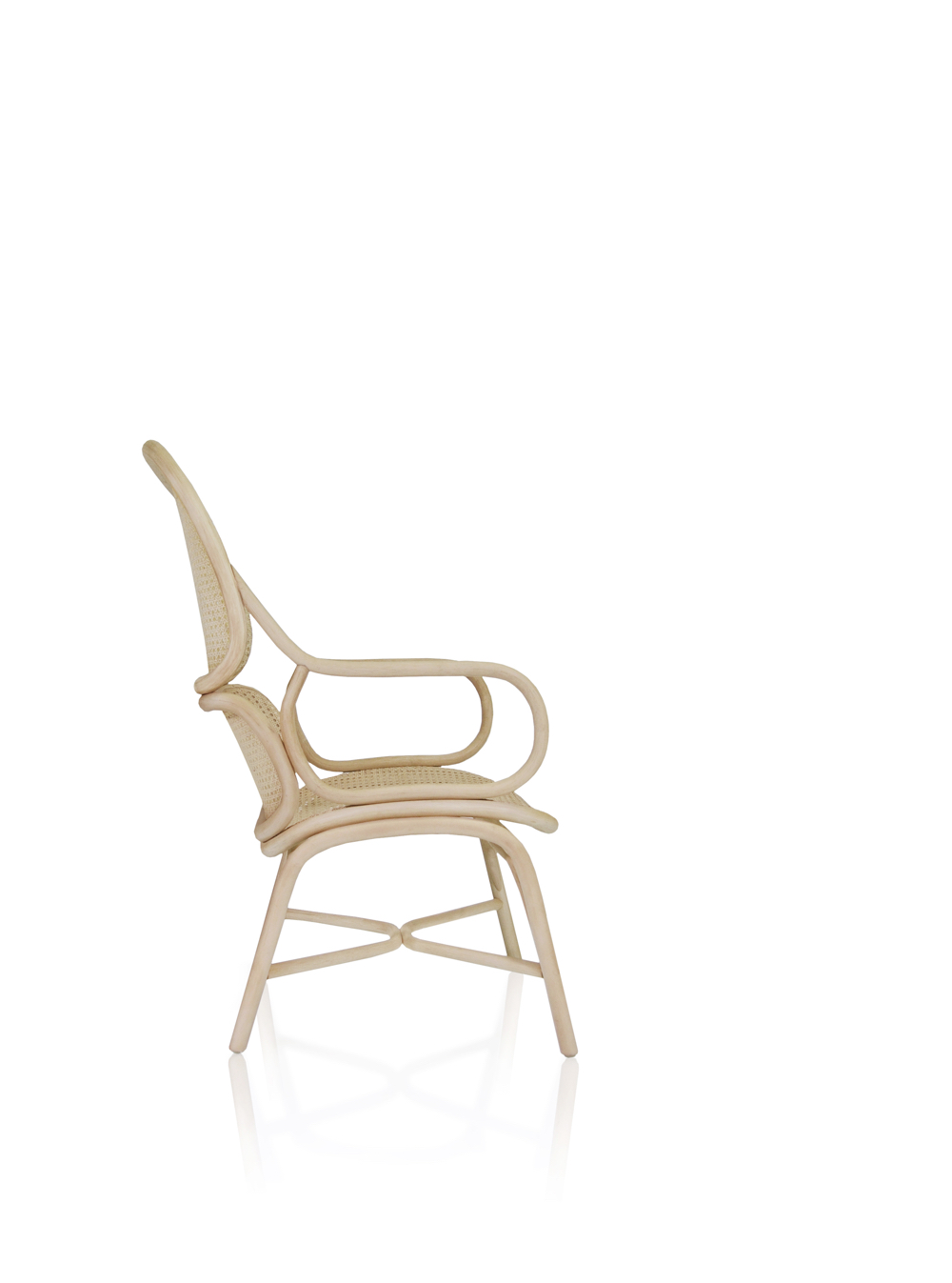 Images © 2015 EXPORMIM S.A.
GANDIA BLASCO
GANDIA BLASCO was born in Valencia in 1941. Originally a producer and manufacturer of blankets, it was the arrival of José A. Gandía-Blasco at the company (now its chairman) that brought a change in direction. Under his leadership, GANDIA BLASCO began producing a range of textile wares and – noticing a gap in the high-end outdoor furnishings market – an outdoor collection. Heralding a new era and direction for GANDIA BLASCO, its outdoor furnishings are now central to the brand. Working with established designers, the company is a purveyor of some of the finest outdoor furniture collections available.
Stack
Designed by Borja Garcia.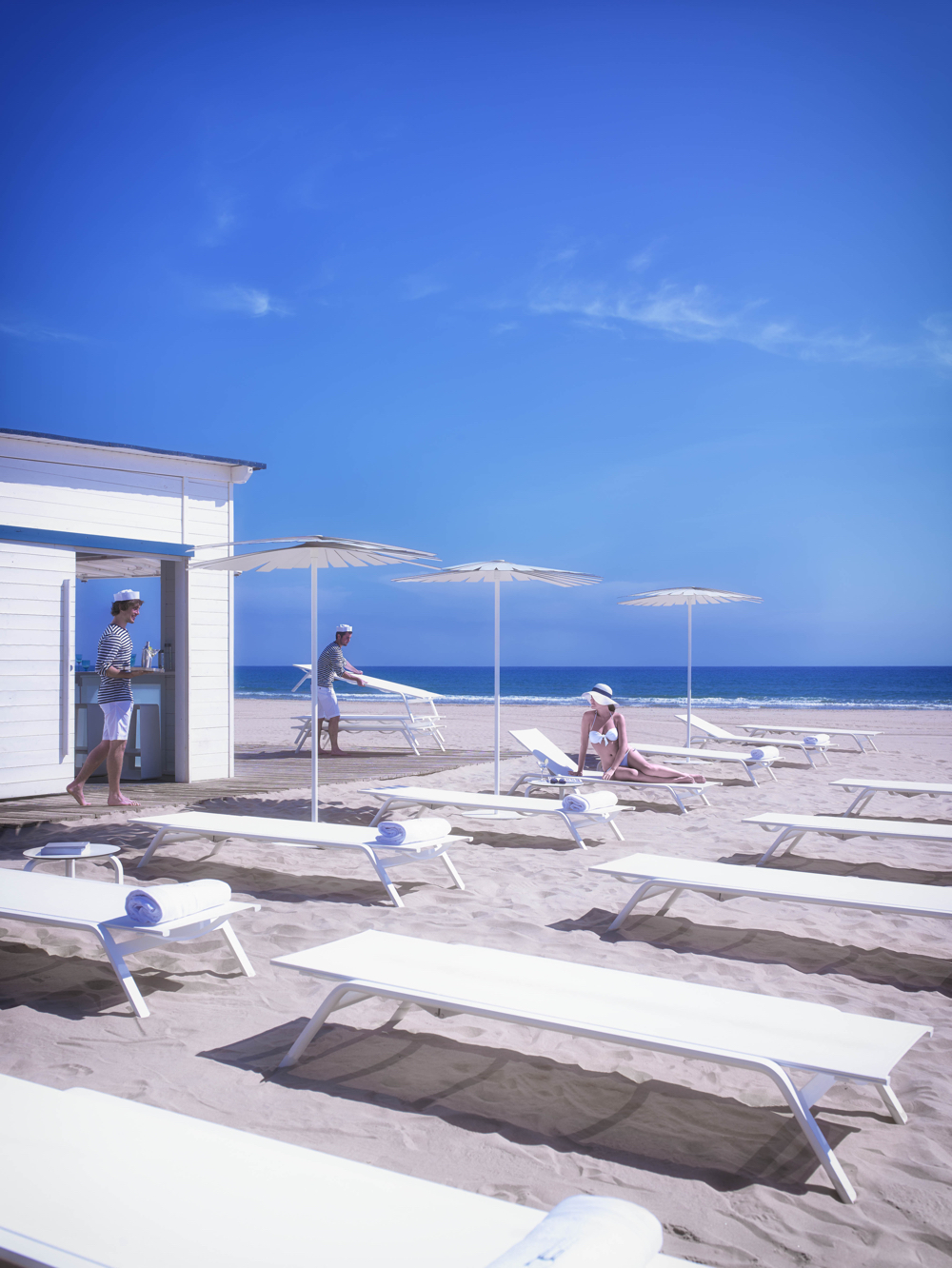 Docks
Designed by Romero Vallejo.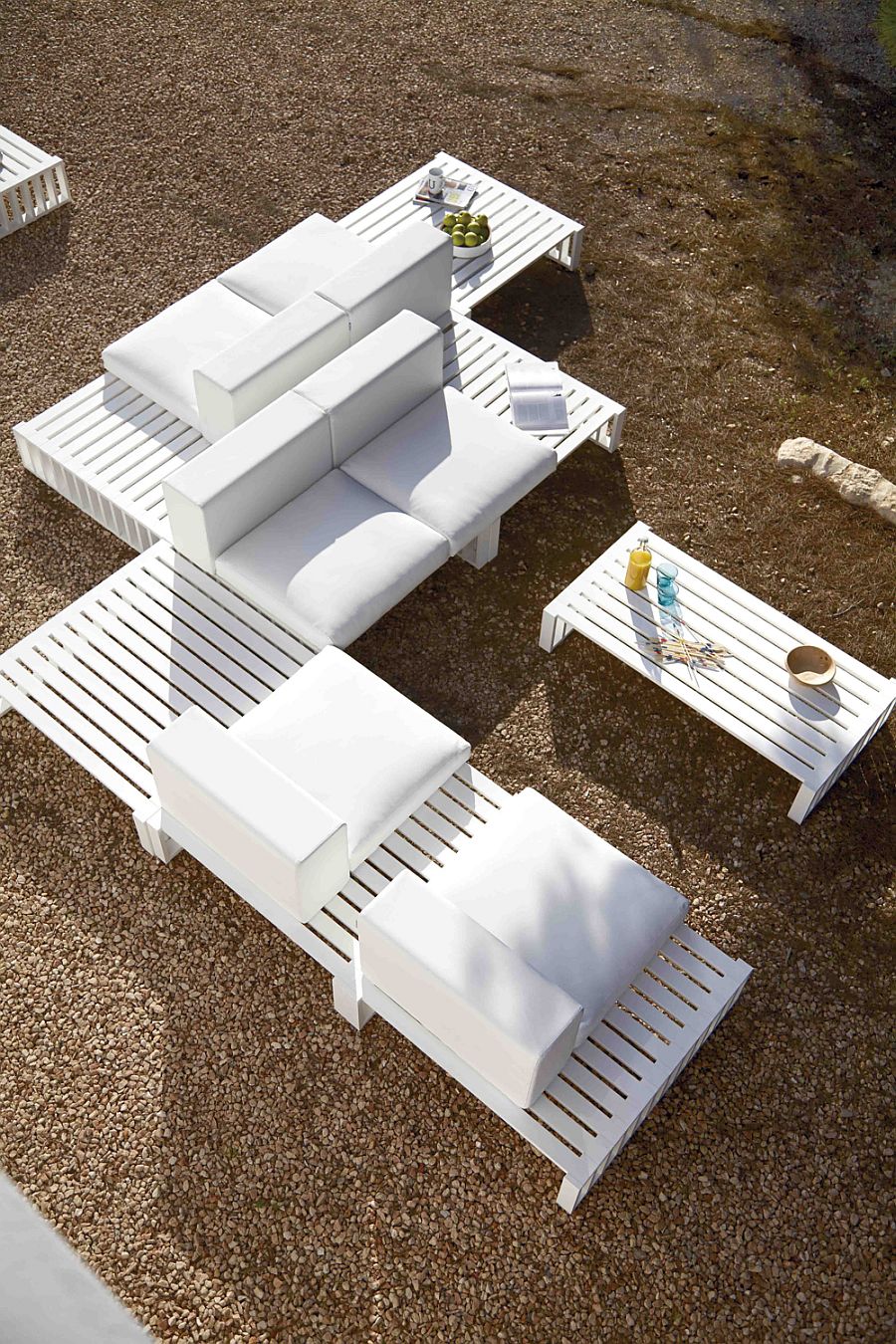 Flat Textil
Designed by Mario Ruiz.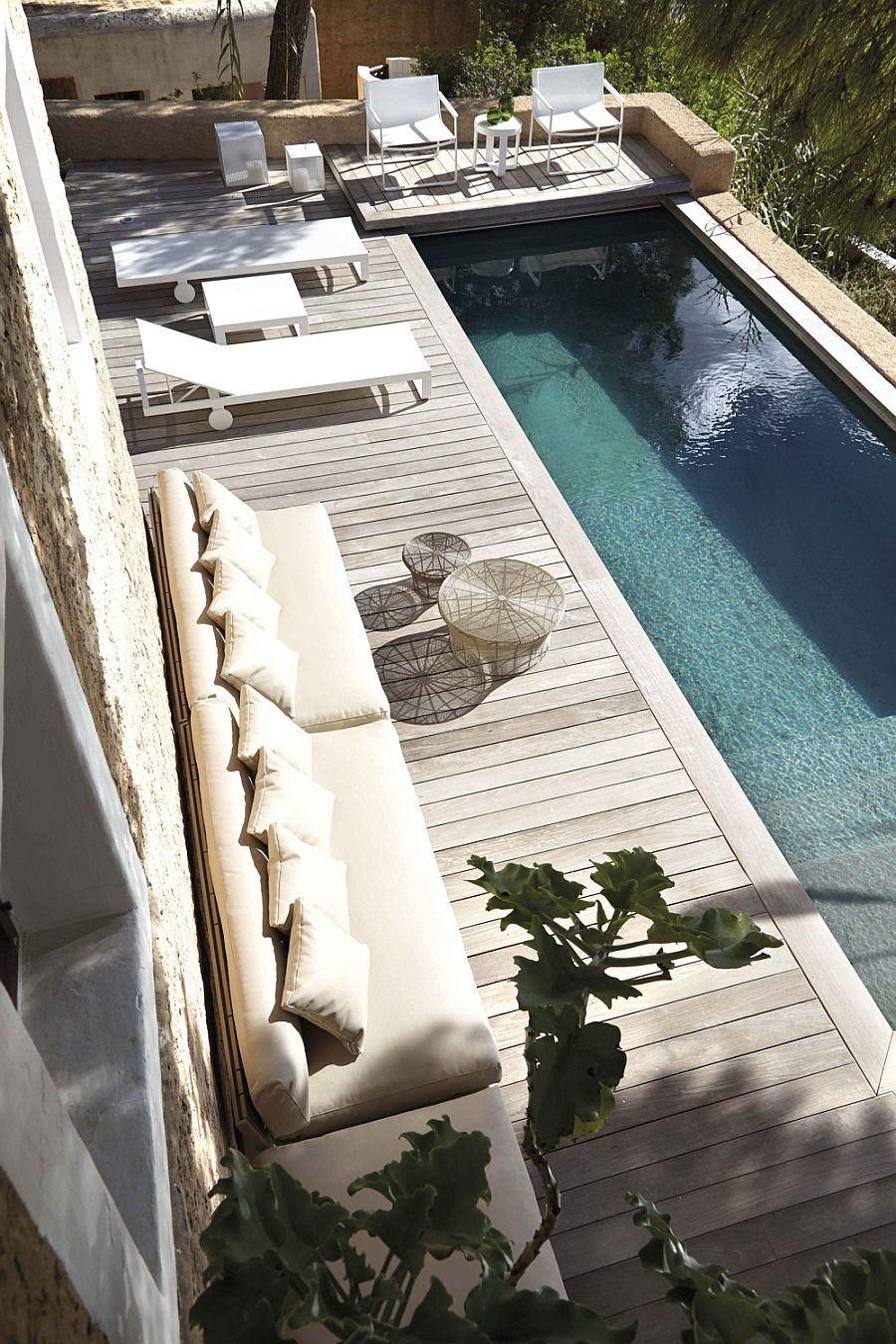 Images © Gandia Blasco.
Delica
Delica was conceived in 2003 as a venture that would design contemporary wares for the home. Its philosophy is one shaped by our human desire for reassurance, comfort and fulfillment. Working with a range of designers, the company's collection includes objects imbued with depth, warmth and a clarity of purpose.
Just In Case
The clever Just In Case, by Studio Ramírez i Carrillo, is a combination tray, table and stool. The stool is available in three sizes.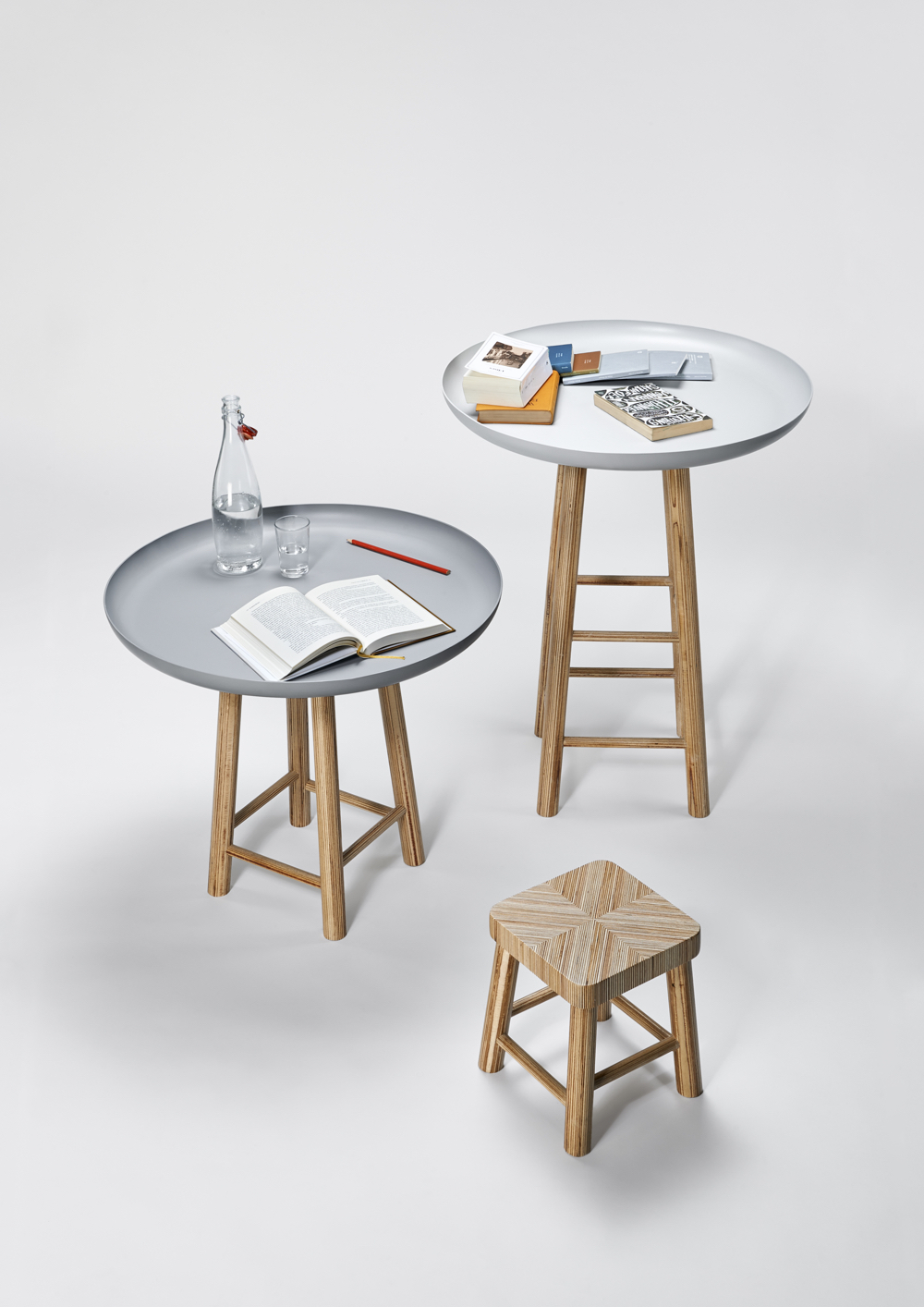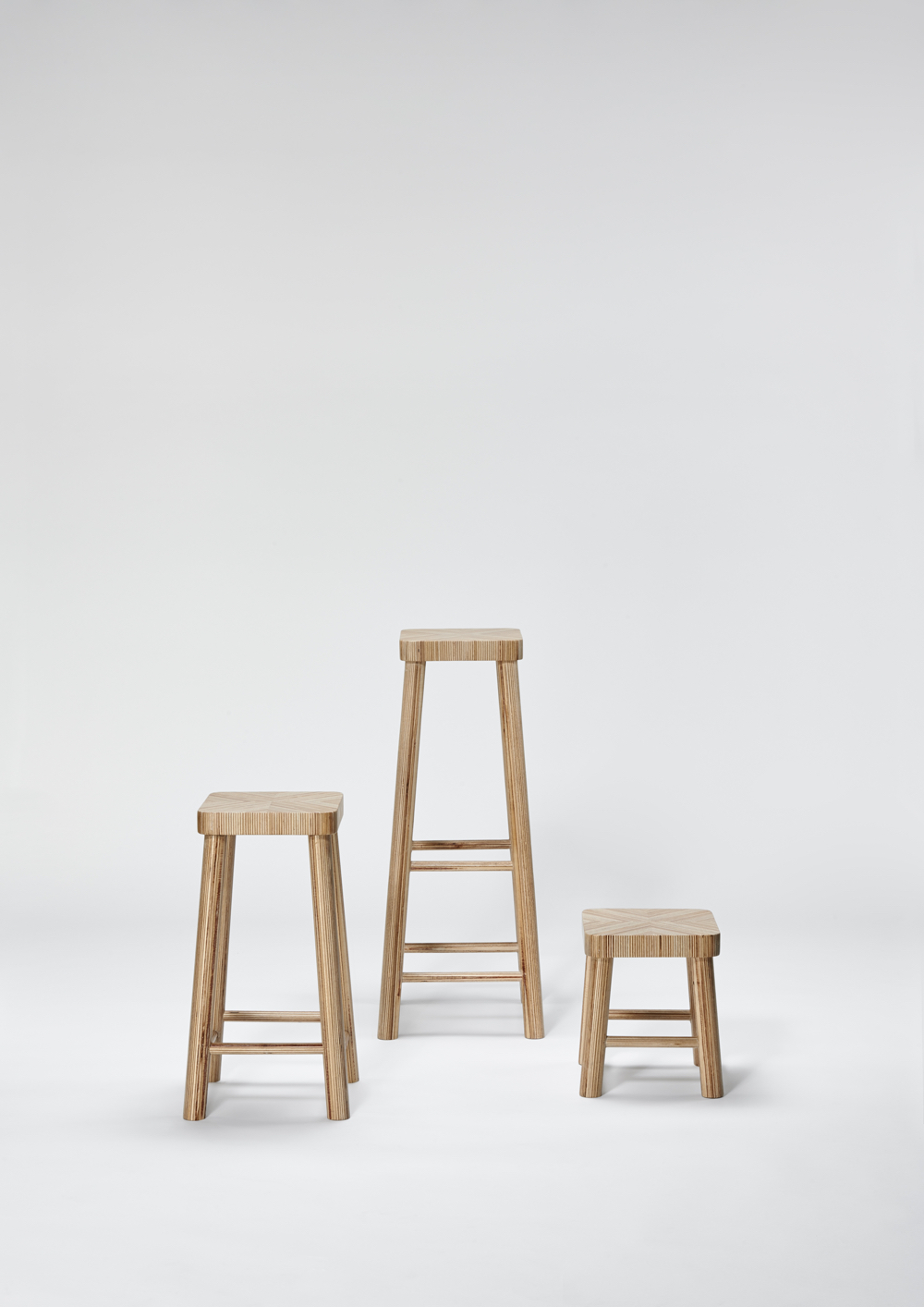 Just In Case with the PHI 60 modular shelving system. The PHI 60 is available in three sizes and was designed by Jordi Canudas.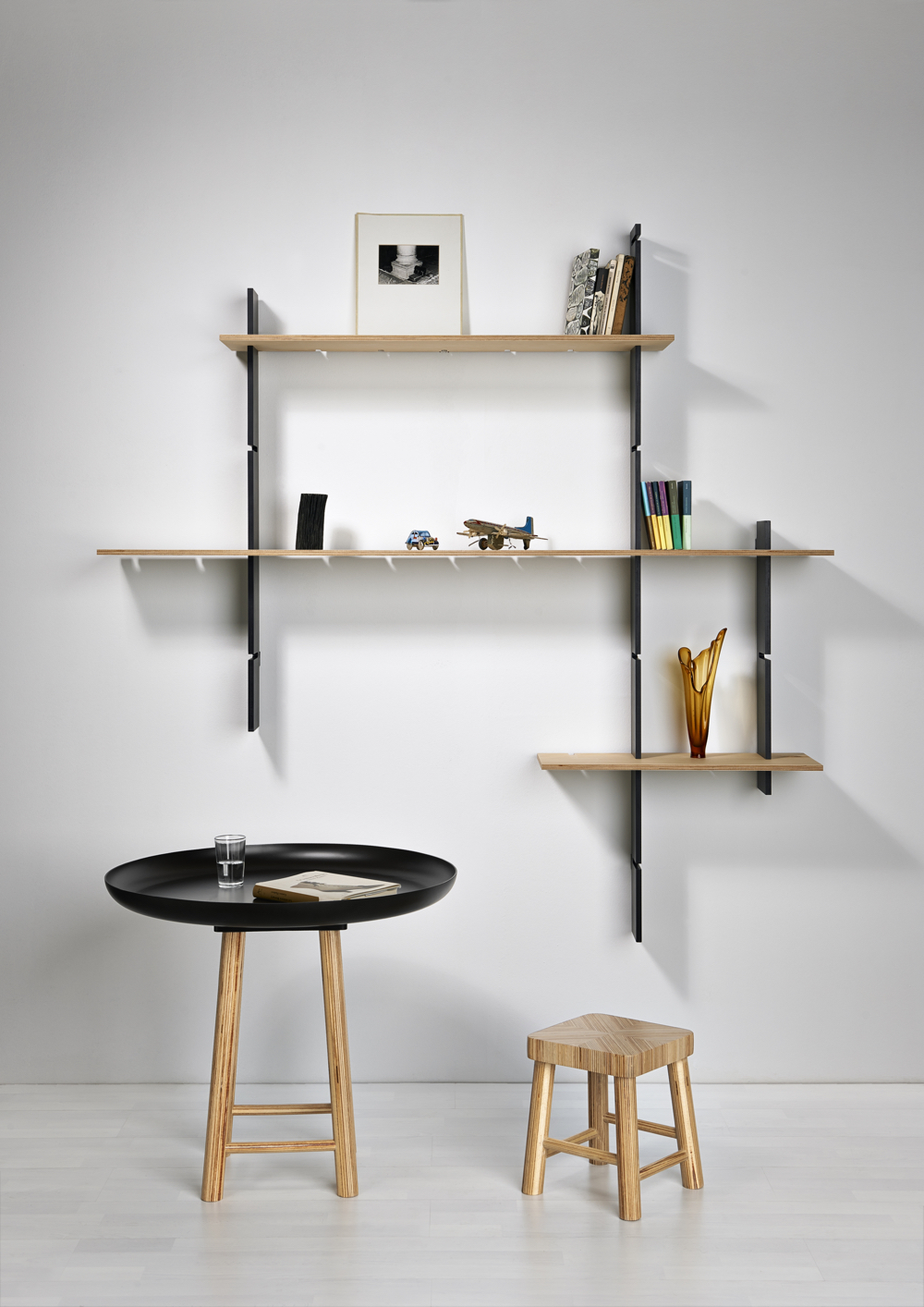 Images © Delica.
BD Barcelona Design
BD Barcelona Design was founded in 1972. Originally known as Boccacio Design, it was an off-the-wall venture whose mission was to produce designs that other companies would typically frown upon. BD Barcelona Design's unconventional approach has resulted in an atypical design catalogue. BD has exclusively marketed and produced Salvador Dali's designs since 1991 and produces examples of decorative and ornamental works by Antonio Gaudí. Today, BD collaborates with current charismatic and captivating designers such as Alfredo Häberli, Doshi Levien and Jaime Hayon.
Gardenias side chair (indoor) & Monkey side table
Designed by Jaime Hayon.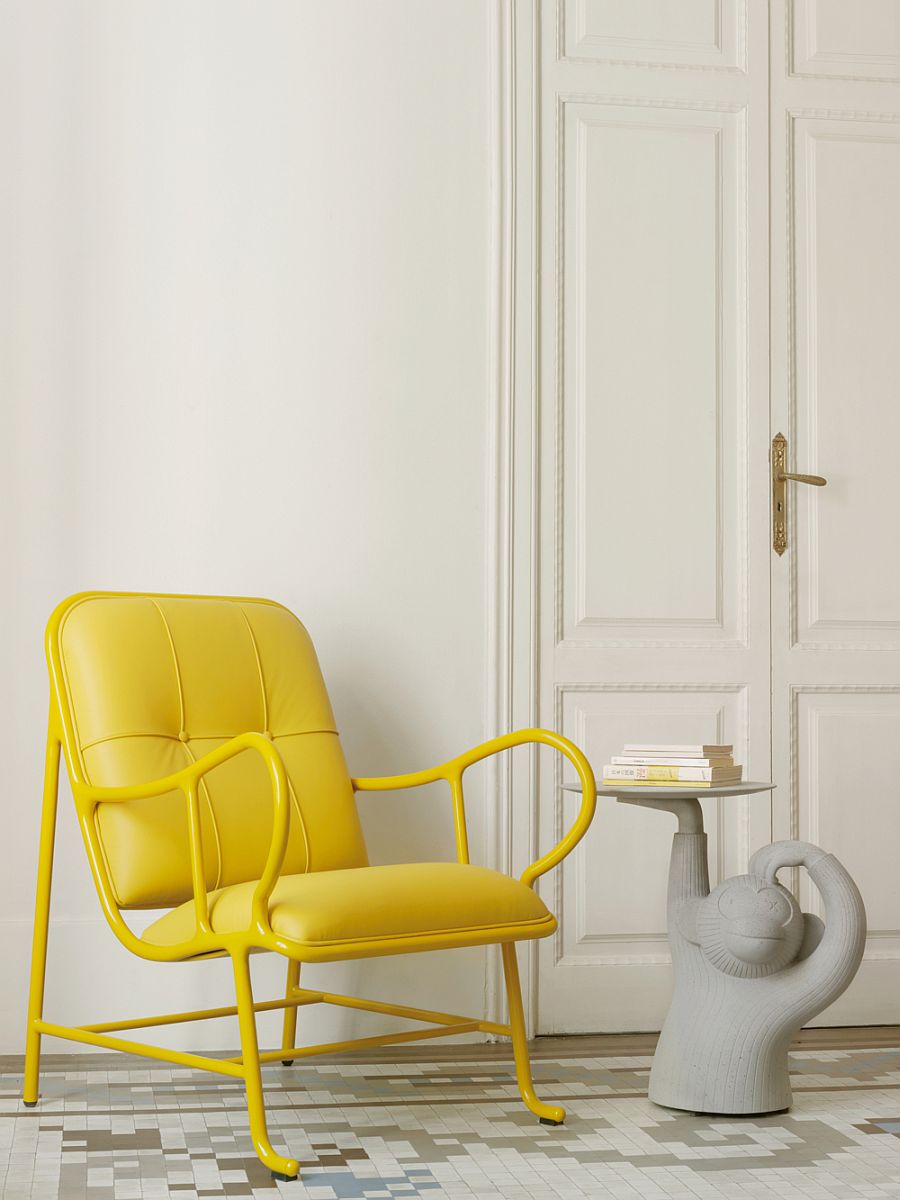 Multileg cabinet
Designed by Jaime Hayon.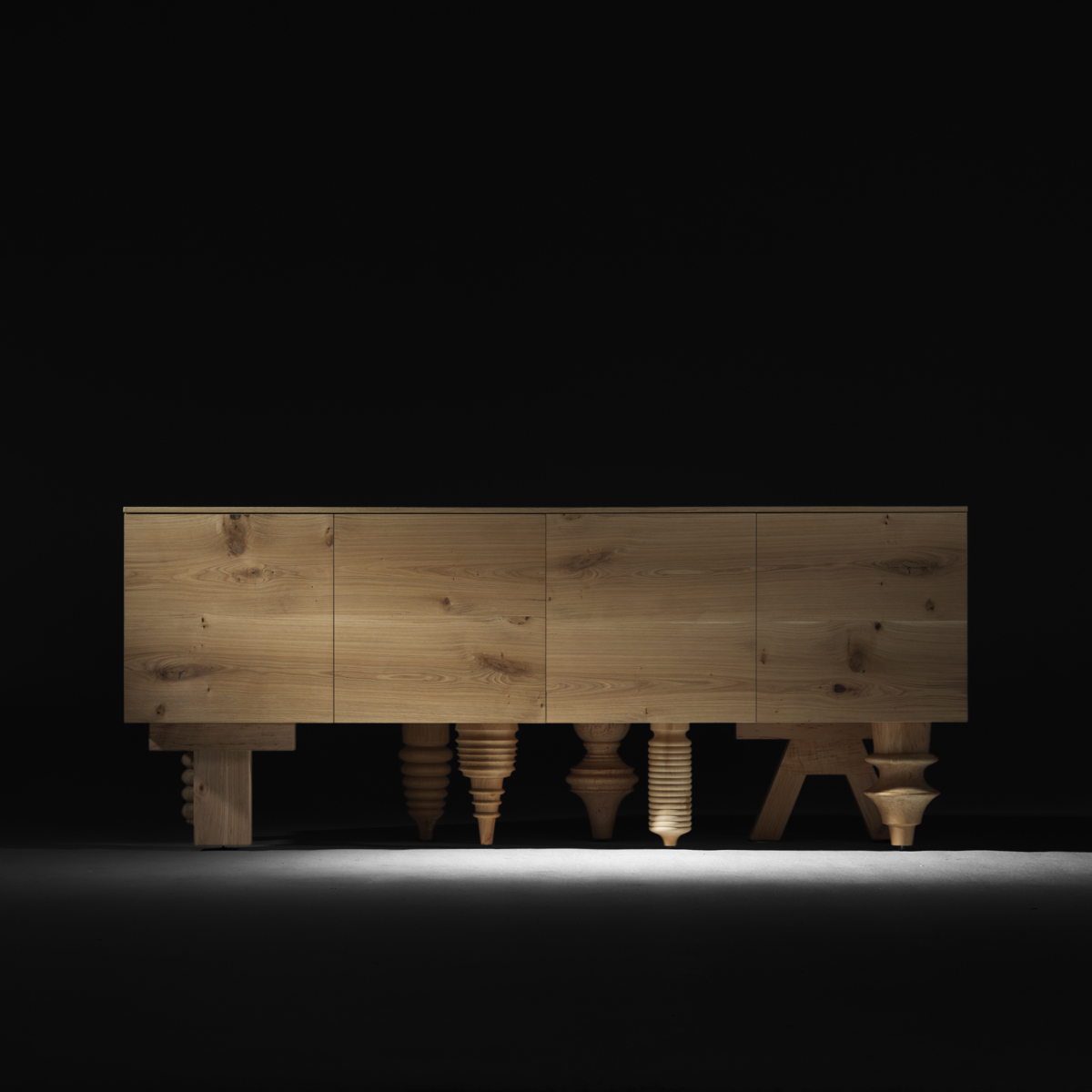 Shanty cabinet & mirror
Designed by Doshi Levien.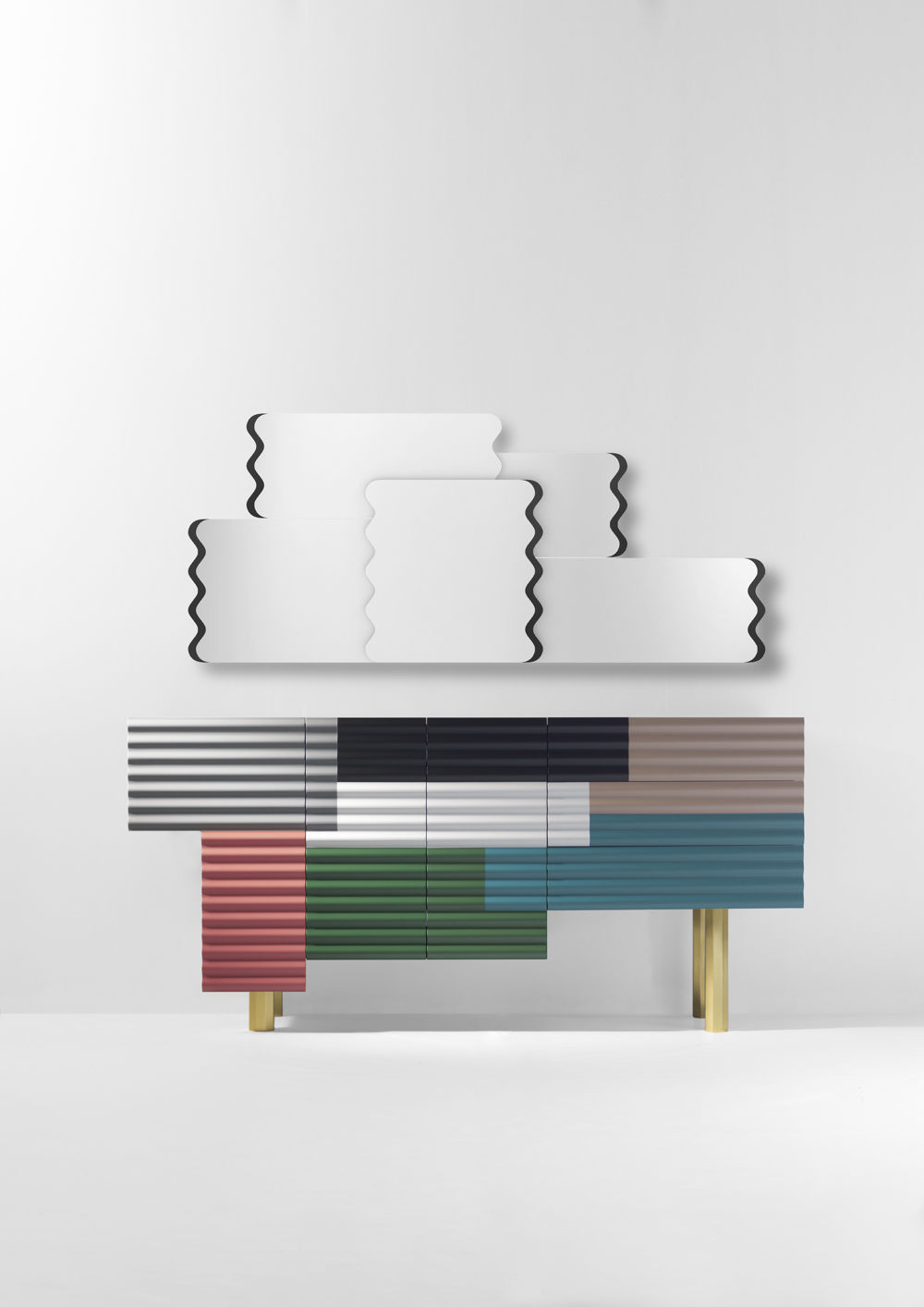 Dreams cabinet
Designed by Cristian Zuzunaga.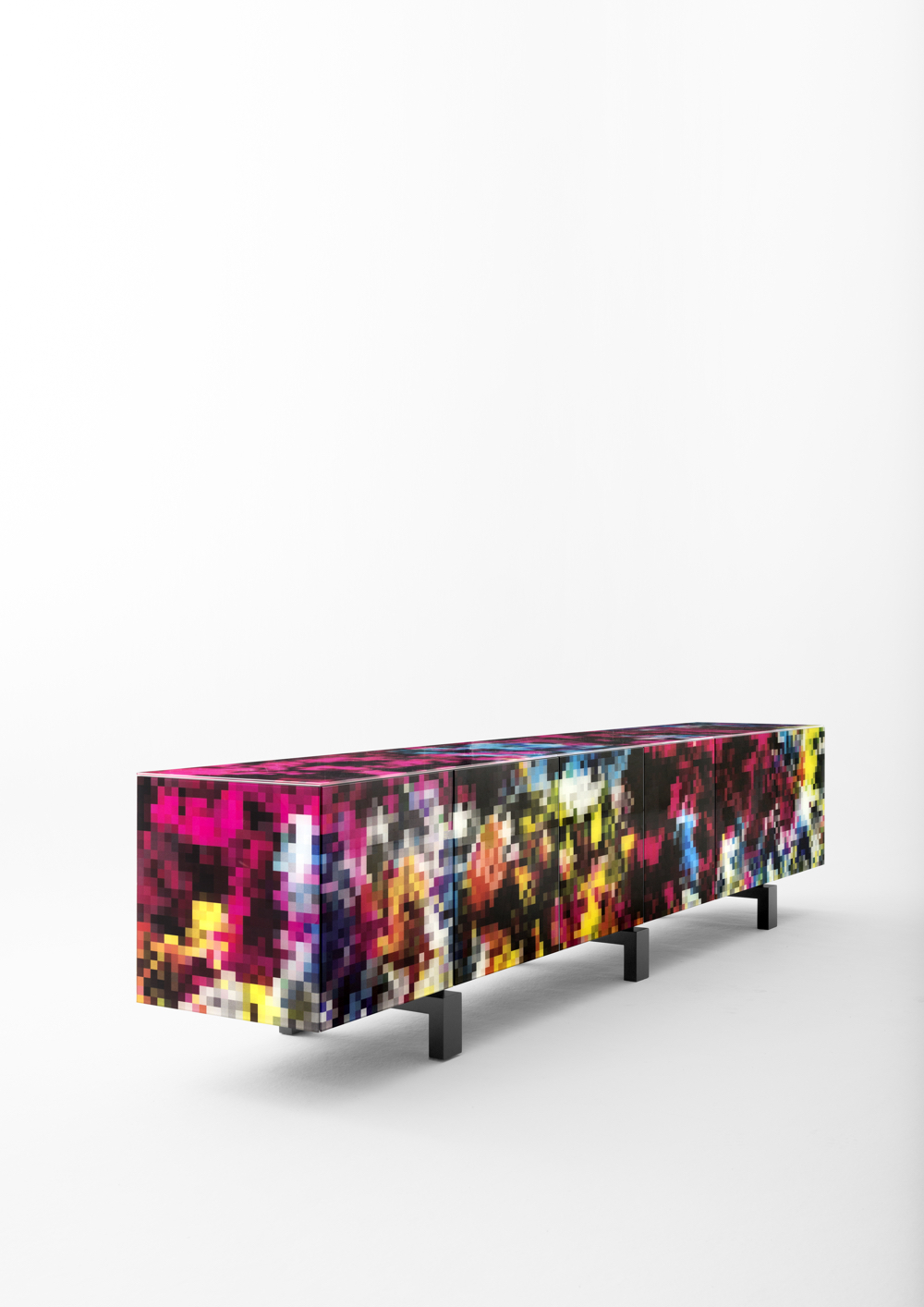 Dalilips
Created in 1972 by Salvador Dalí and Oscar Tusquets Blanca for the Mae West Room at the Dalí Museum in Figueres, the 'Dalilips' sofa had to wait over thirty years to be industrially produced (as technology improved). Dalilips was presented in 2004 at the centenary of the artist's birth.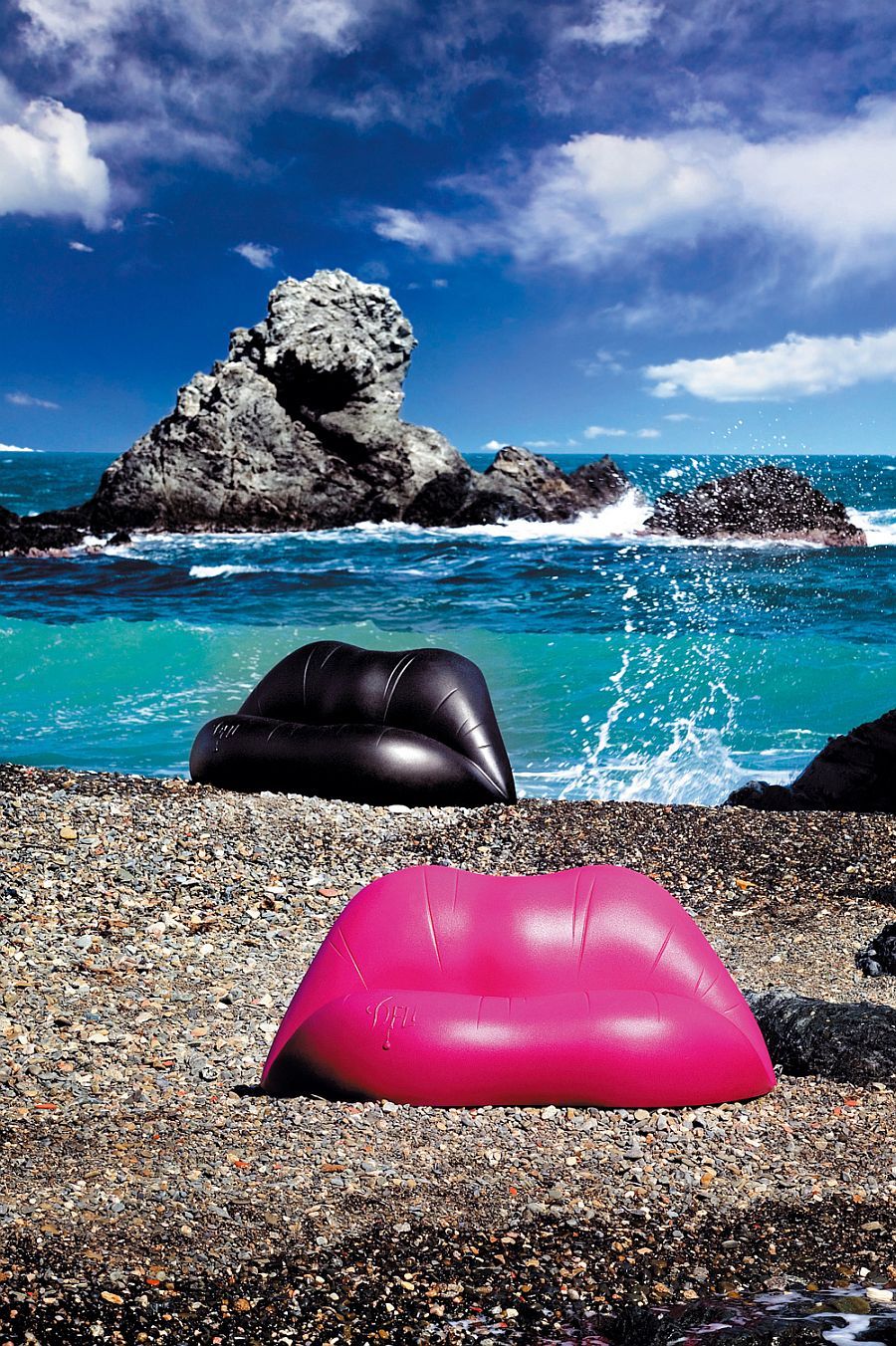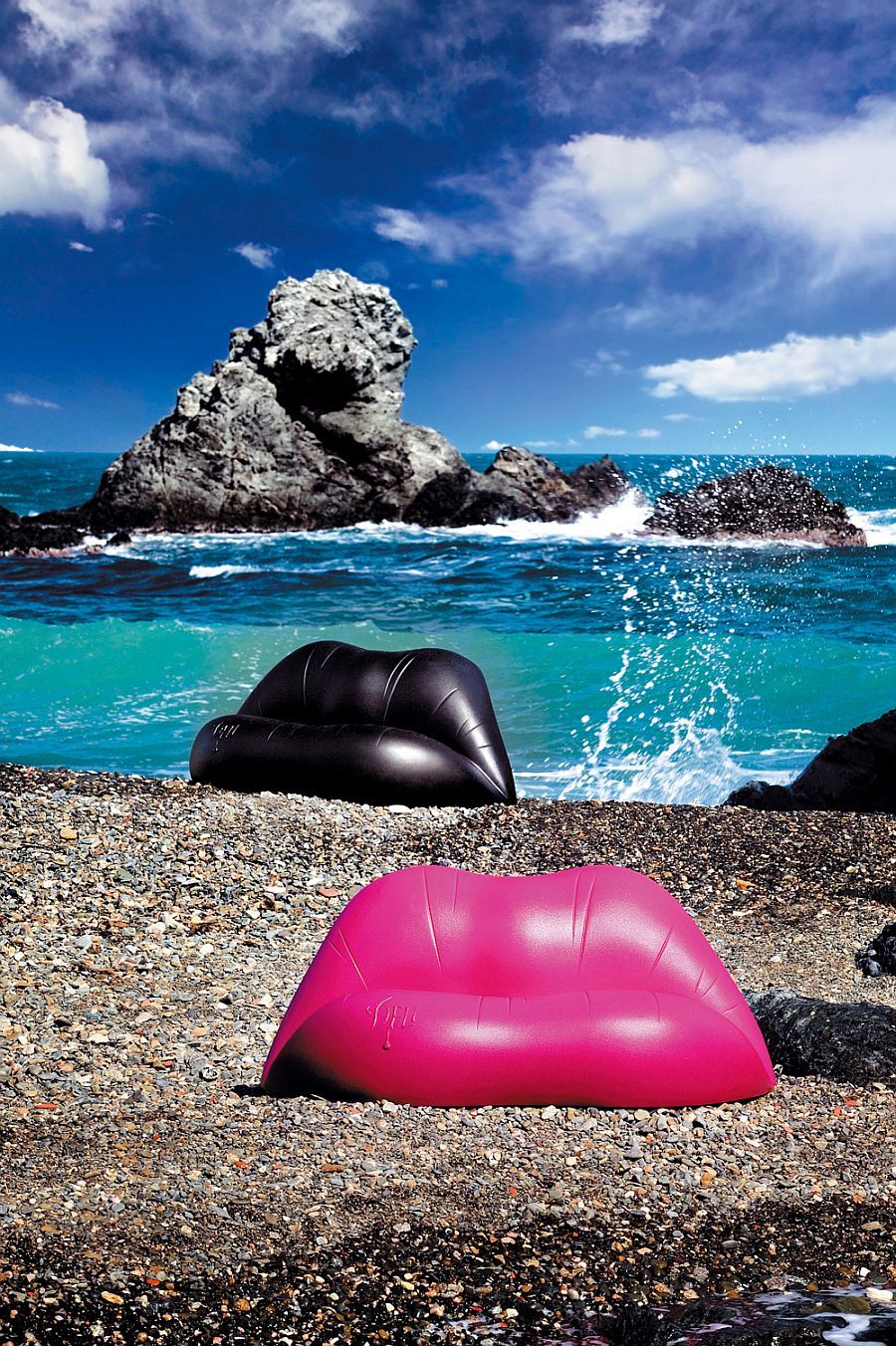 The Narcissist
Designed by Neri & Hu.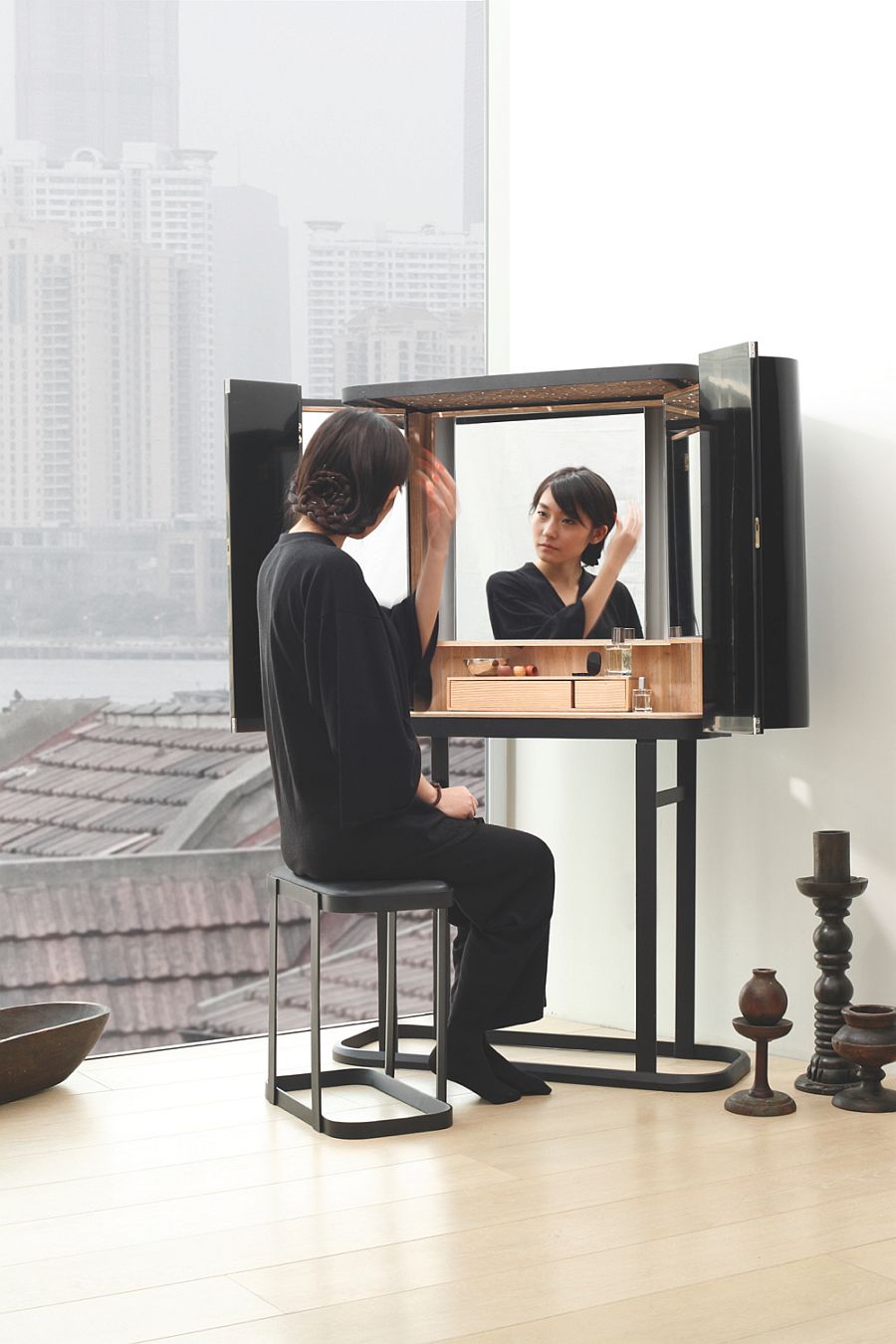 Images © BD Barcelona Design.
Actiu
At Actiu, a first generation family business, there is a belief that movement, effort, passion and perseverance are essential components in day-to-day work. A fast-paced company, Actiu strives to meet the latest workspace demands with products that combine functionality, comfort, ergonomics and design.
Prisma
Designed by Sylvain Carlet & Isern Serra, Prisma is a desk that incorporates elegance, sophistication and a minimal approach, packaged within a Scandinavian-type aesthetic.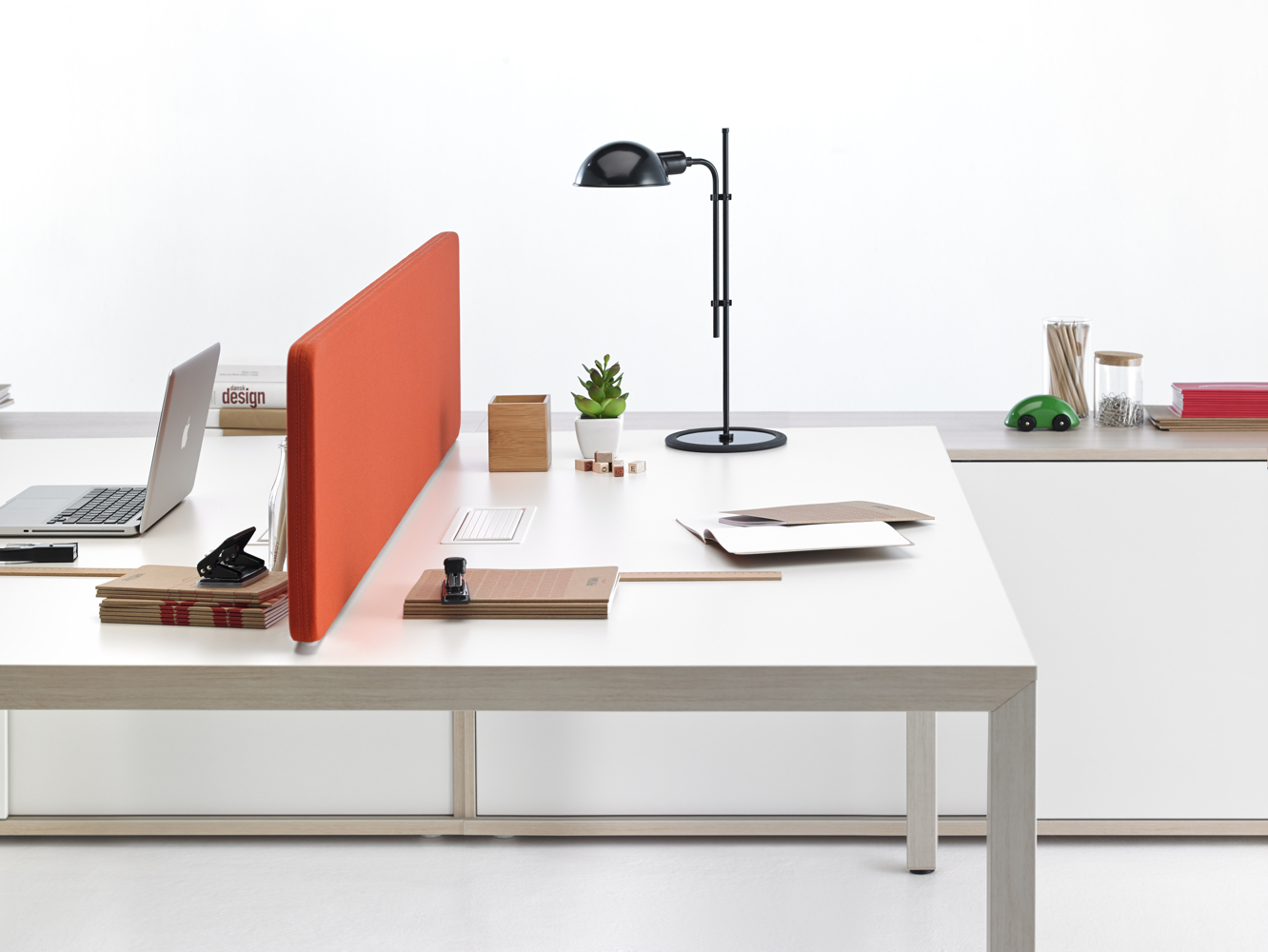 Shey
A collection of modular seats by Ramos & Bassols, Shey epitomises the open and transparent working environment. It offers flexibility and freedom as well as a multifunctional and collaborative approach.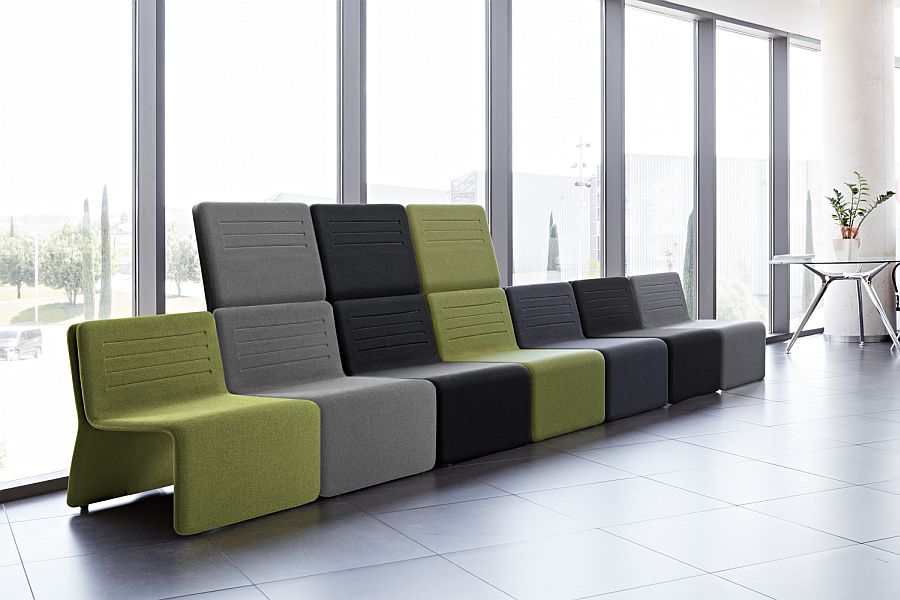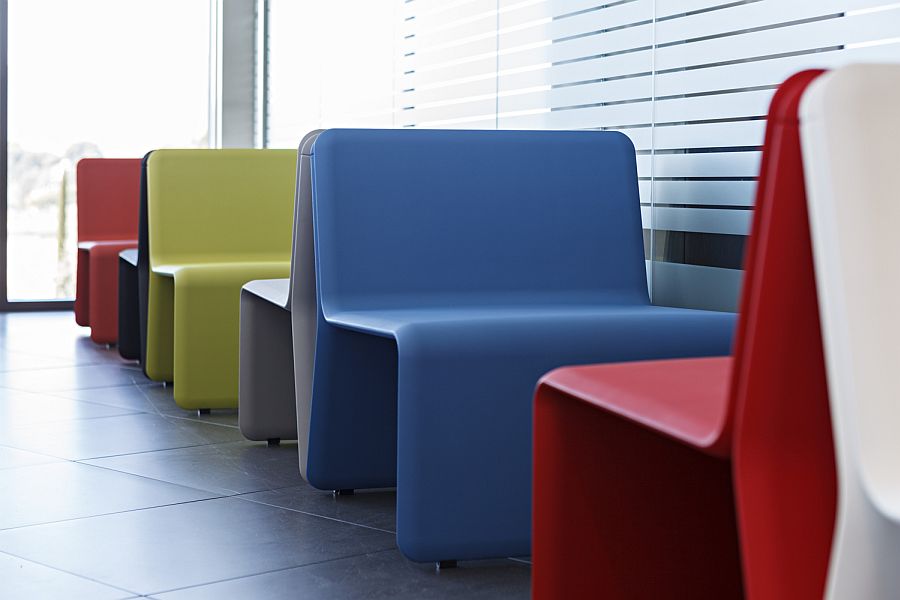 The Wing chair
Designed by Ramos & Bassols for Actiu, Wing received a Red Dot Award in 2015. Cleverly blending tradition with technology, Wing is a stackable gas injection chair whose backrest resembles the more conventional bentwood variety.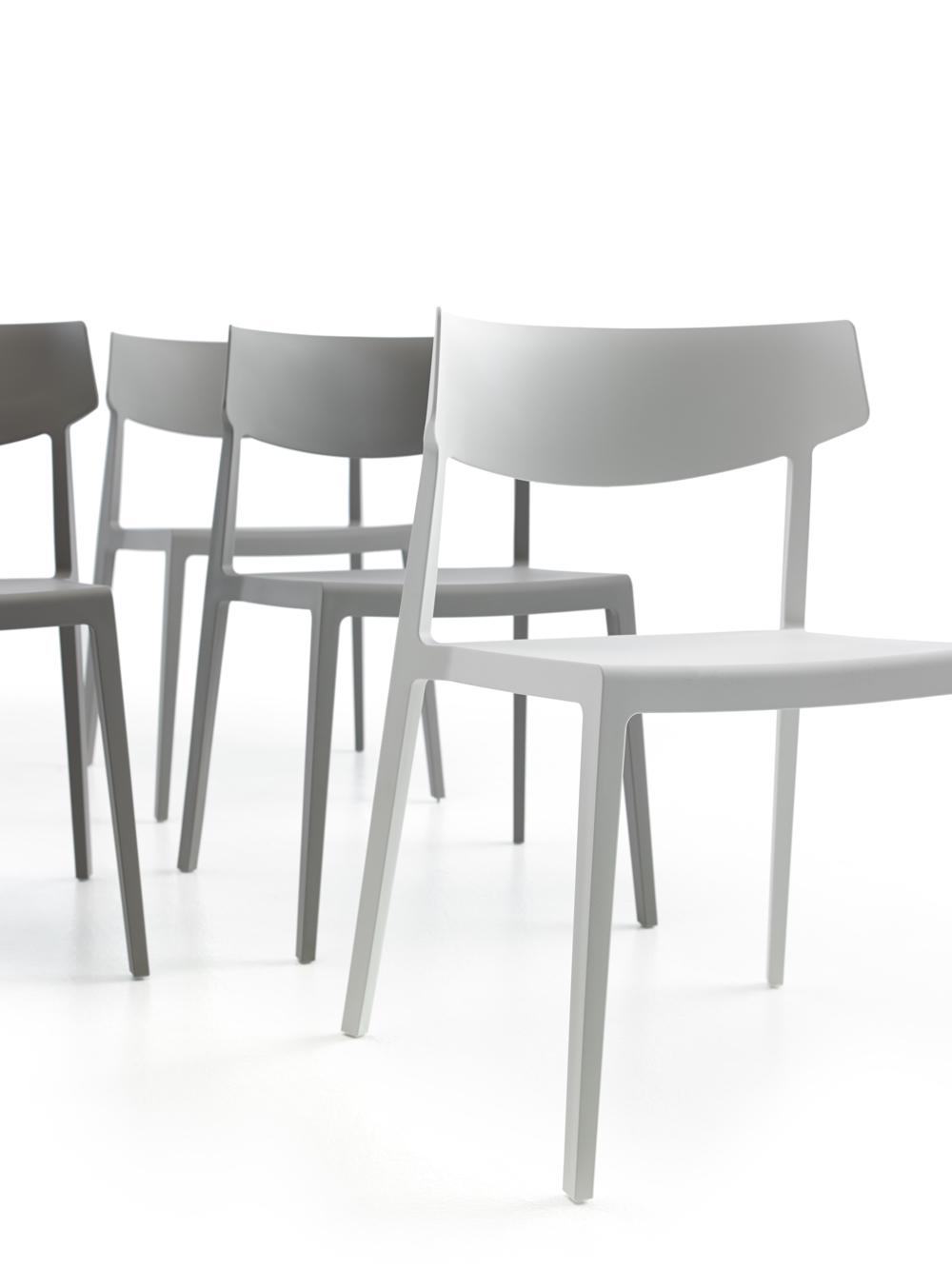 Images © ACTIU Berbegal y Formas, S.A.