How many among us really worry about connectivity with nature when planning for our home? We must admit that in the crowded modern world where every inch of space matters, it is really hard to allocate ample space for a curated landscape. But this magnificent home on the outskirts of Bangkok is an exception with its homeowner allocating nearly half the lot for a lovely landscape that involves a beautiful garden, relaxing outdoor decks and a koi pond that bridges the interior with the scenery outside. Designed by Junsekino Architect and Design, House 713 feels as inviting and exciting as it does spectacular and spacious!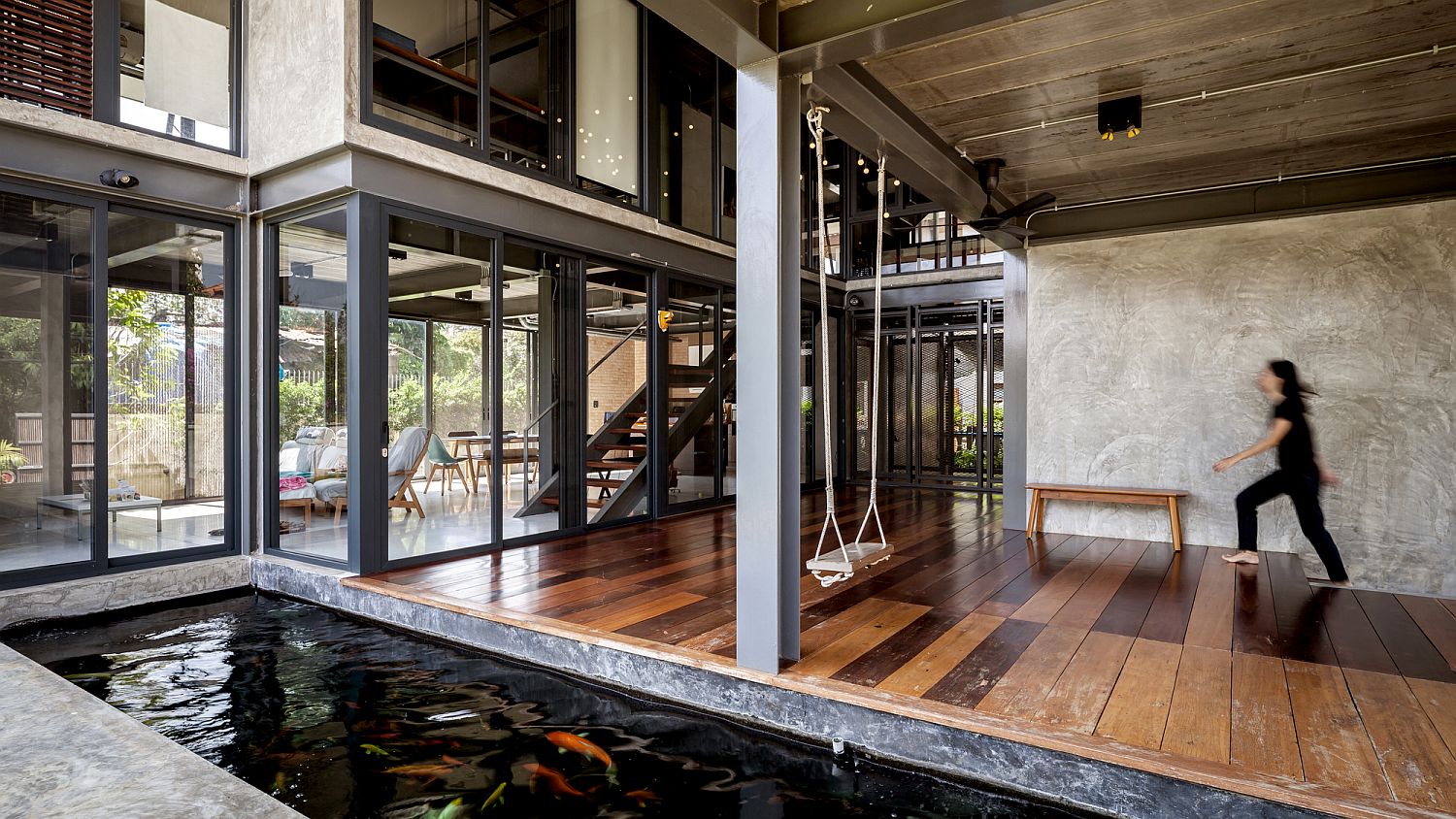 It is a series of glass walls and floor-to-ceiling windows that create a lovely indoor-outdoor interplay while blurring conventional boundaries even as metal, concrete and other raw surfaces give the living space an industrial panache. It is the ground floor that contains the public and semi-public areas while the first floor holds the bedrooms and other private spaces. Wooden decks and open platforms become a part of the larger narrative even as smart cut-outs and voids bring nature inside constantly.
The rooftop level is carefully concealed from public view even as the homeowners themselves have a smart view of the suburban area around house 713. This also acts as the workout area while wooden slats and metallic meshes add another layer of privacy. A truly captivating home that is one-of-a-kind. [Photography: Spaceshift Studio]
RELATED: Classic Eichler Home in Palo Alto Remolded into a Chic Single-Family Residence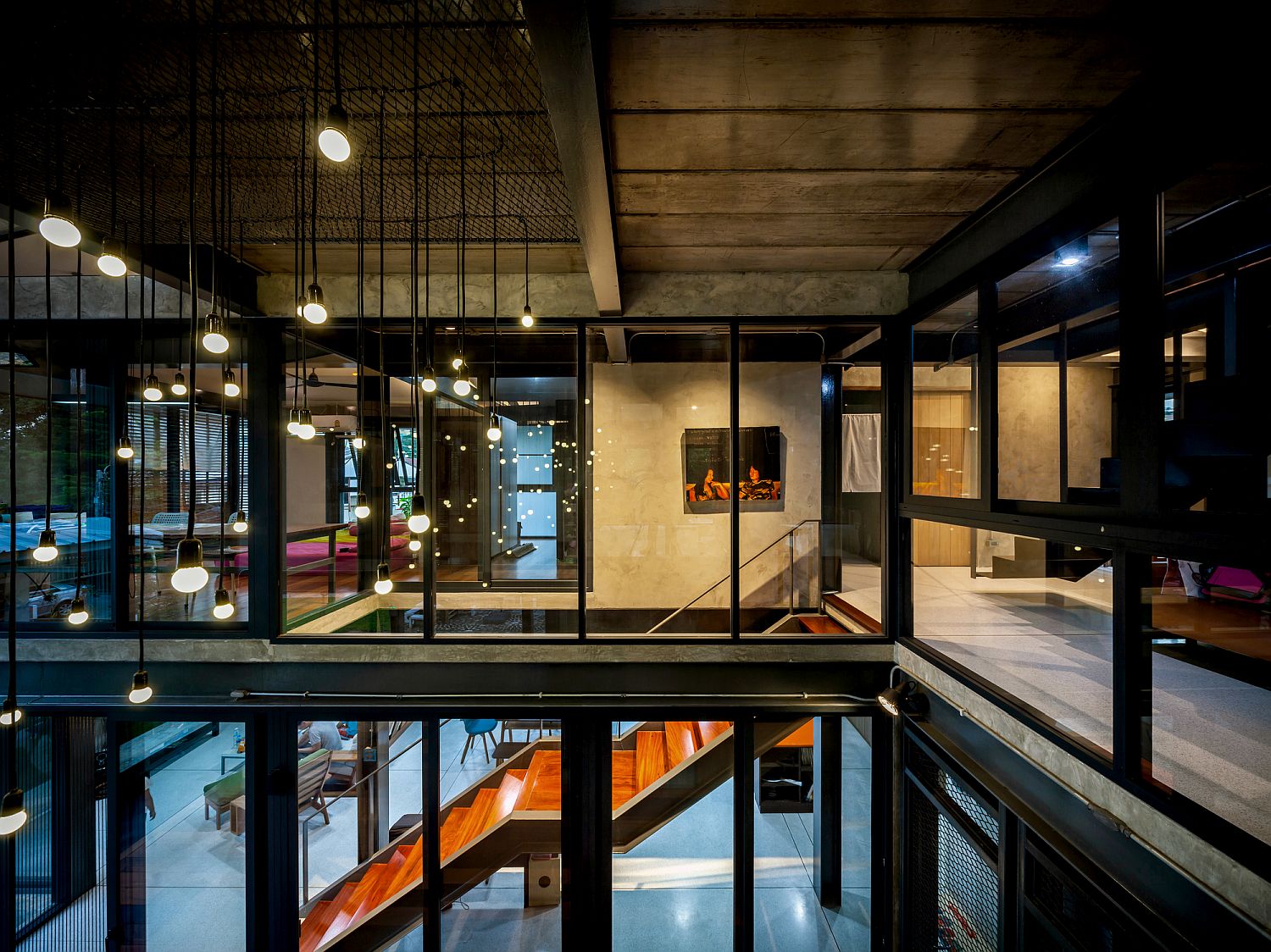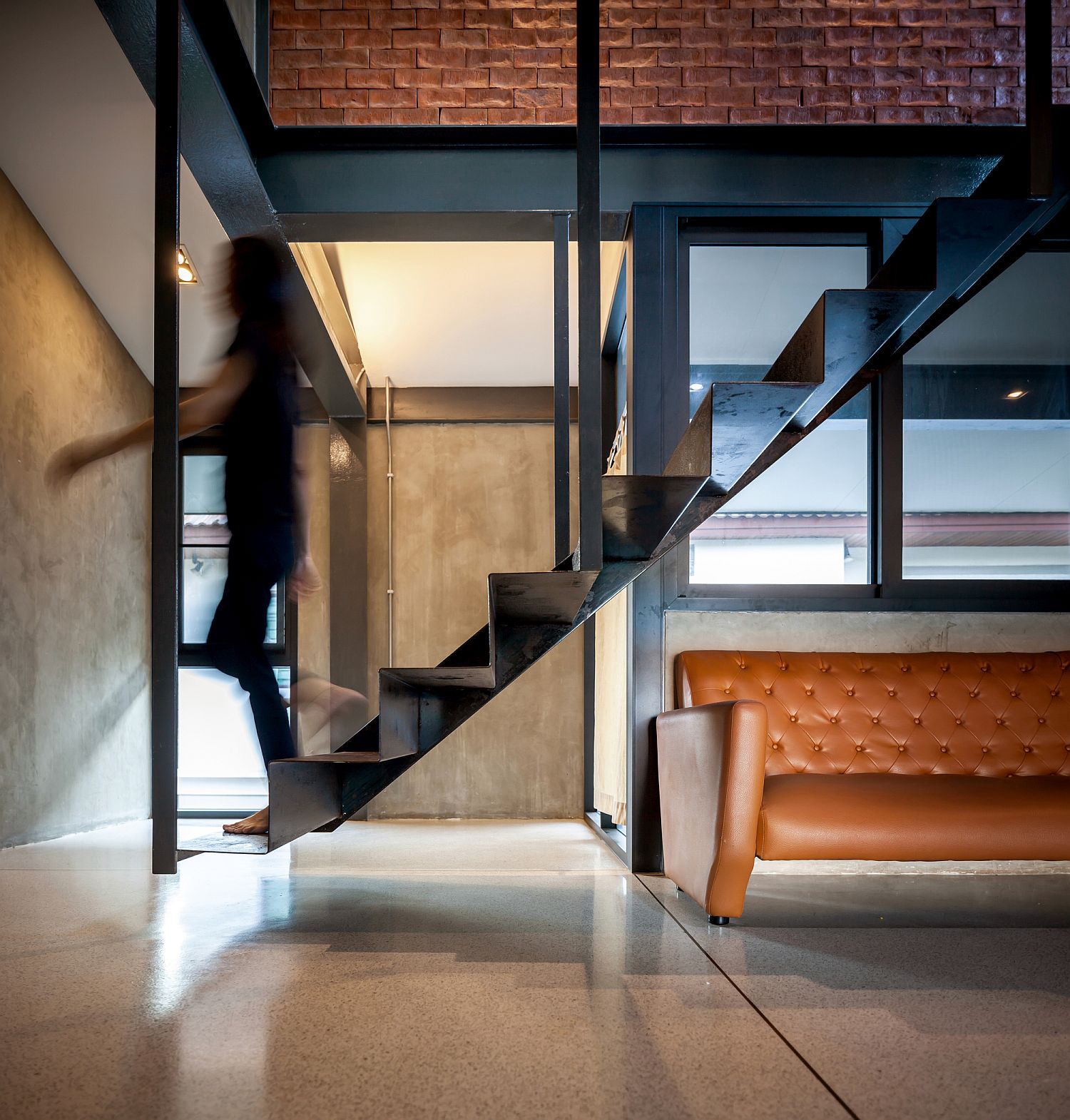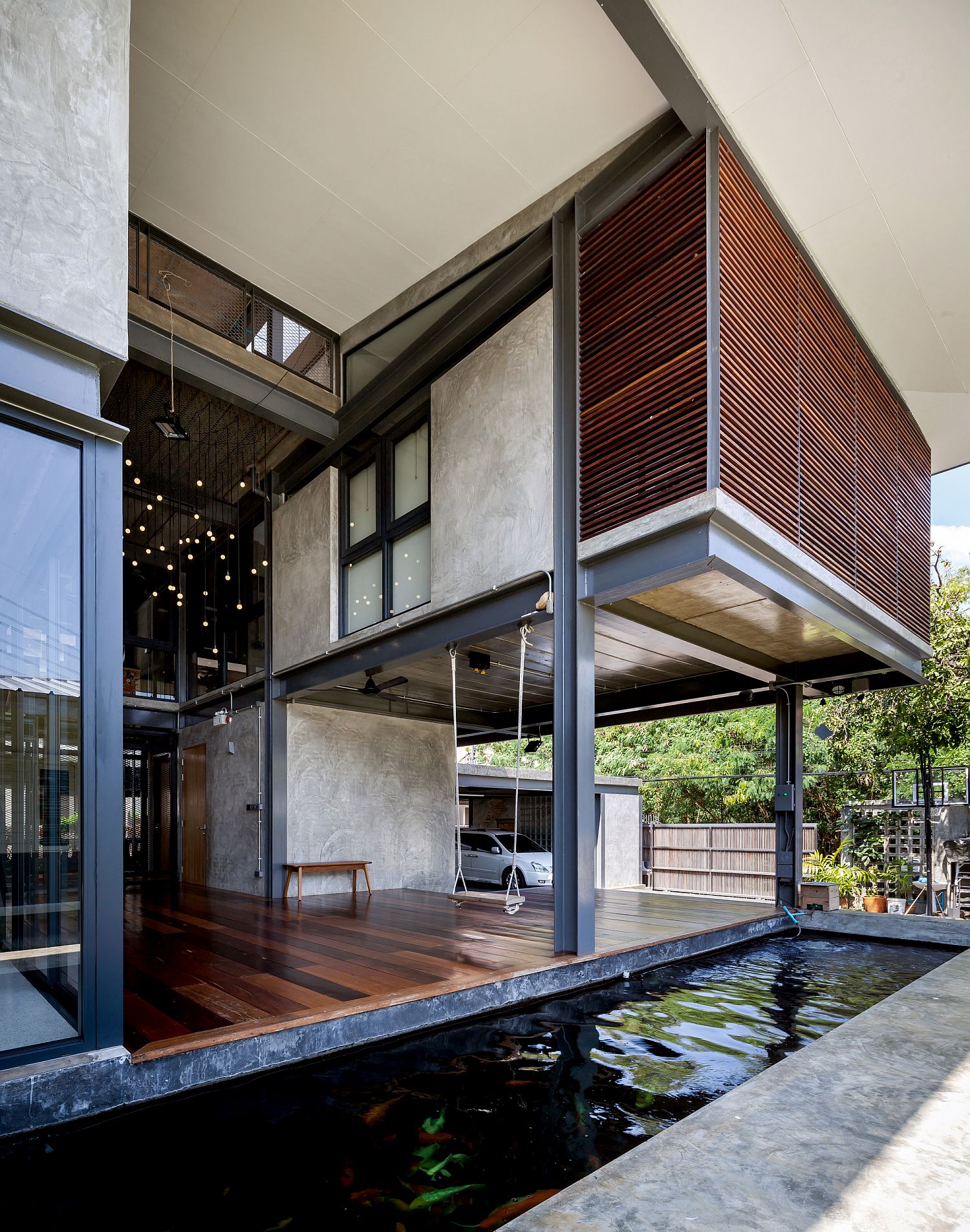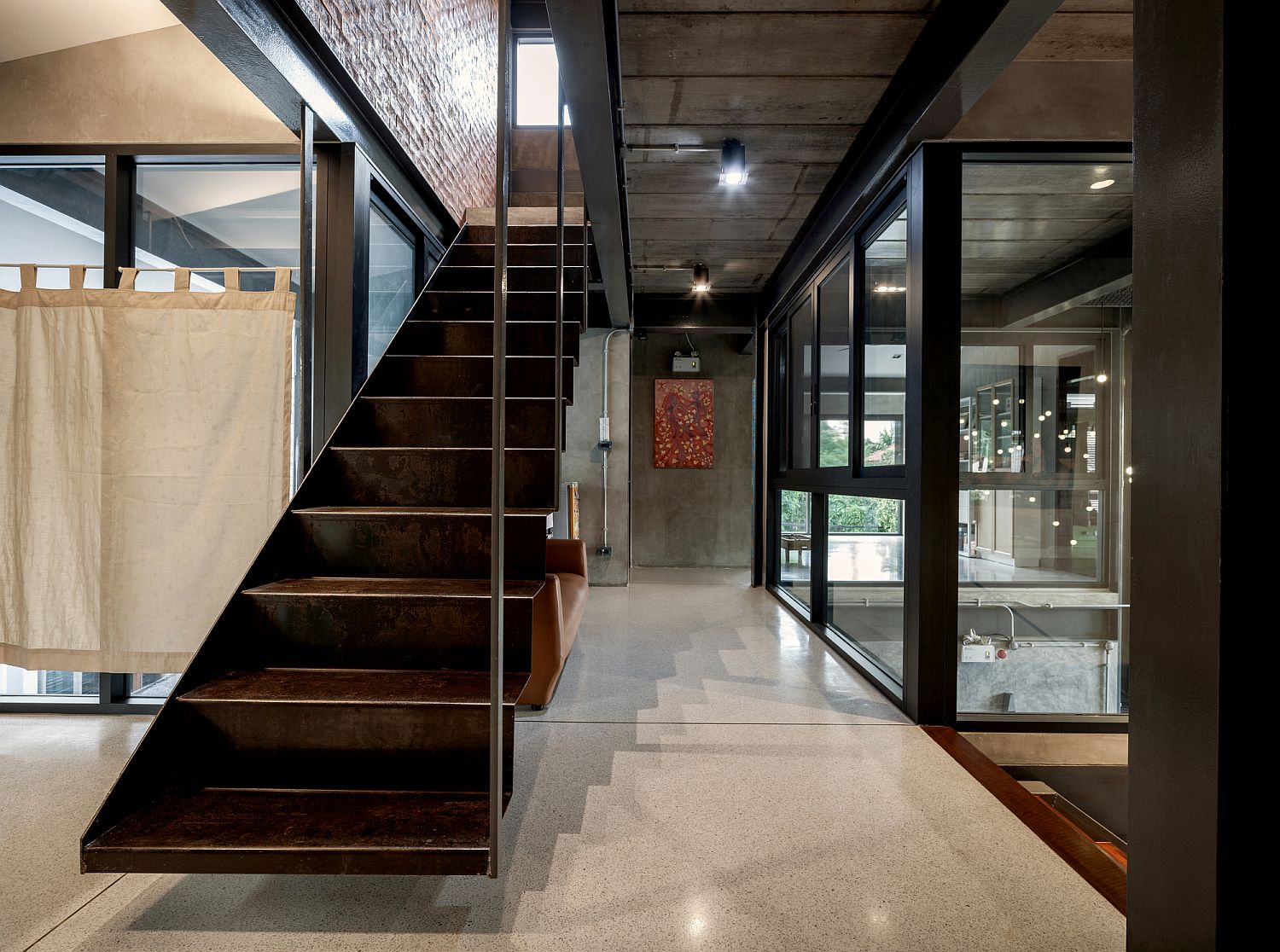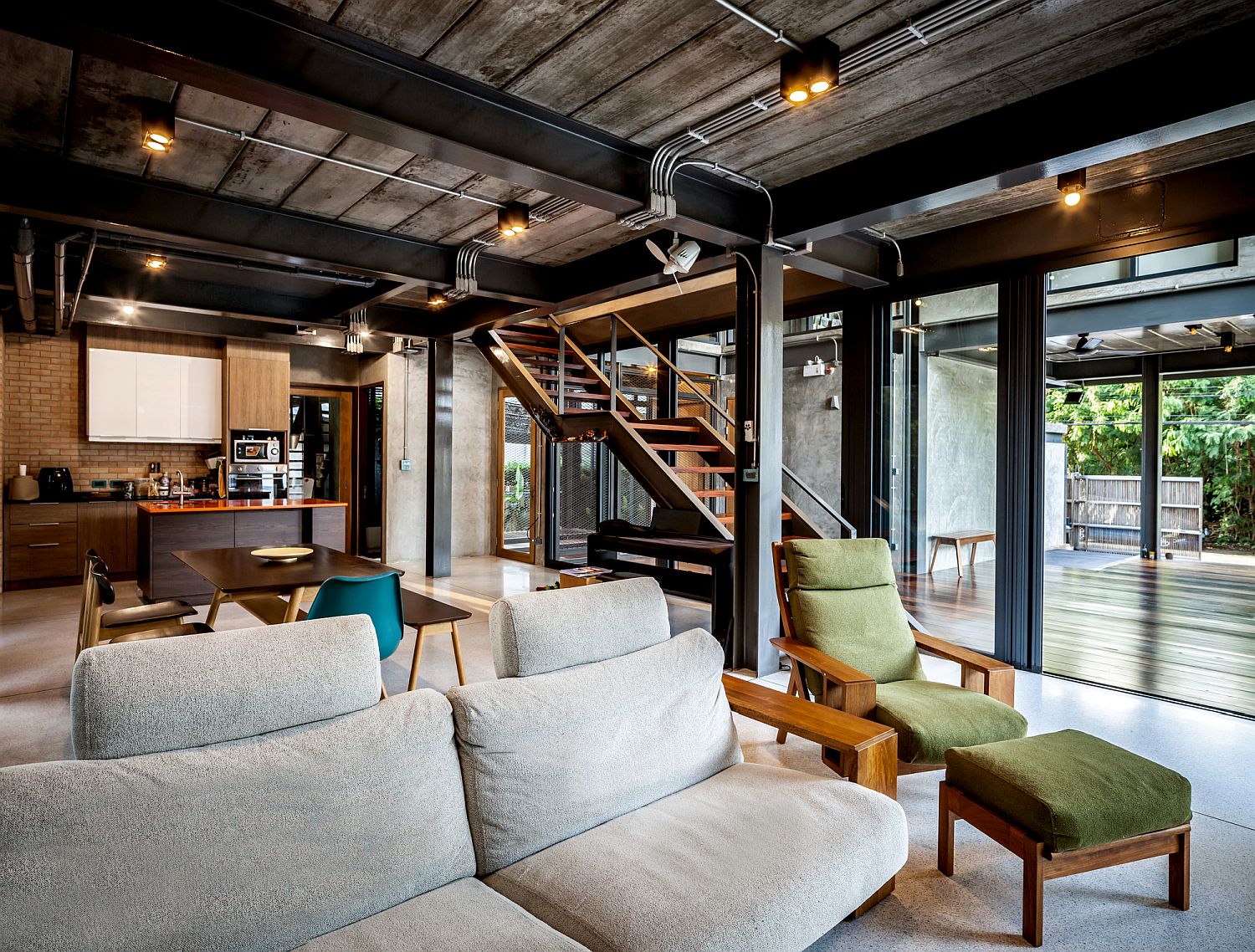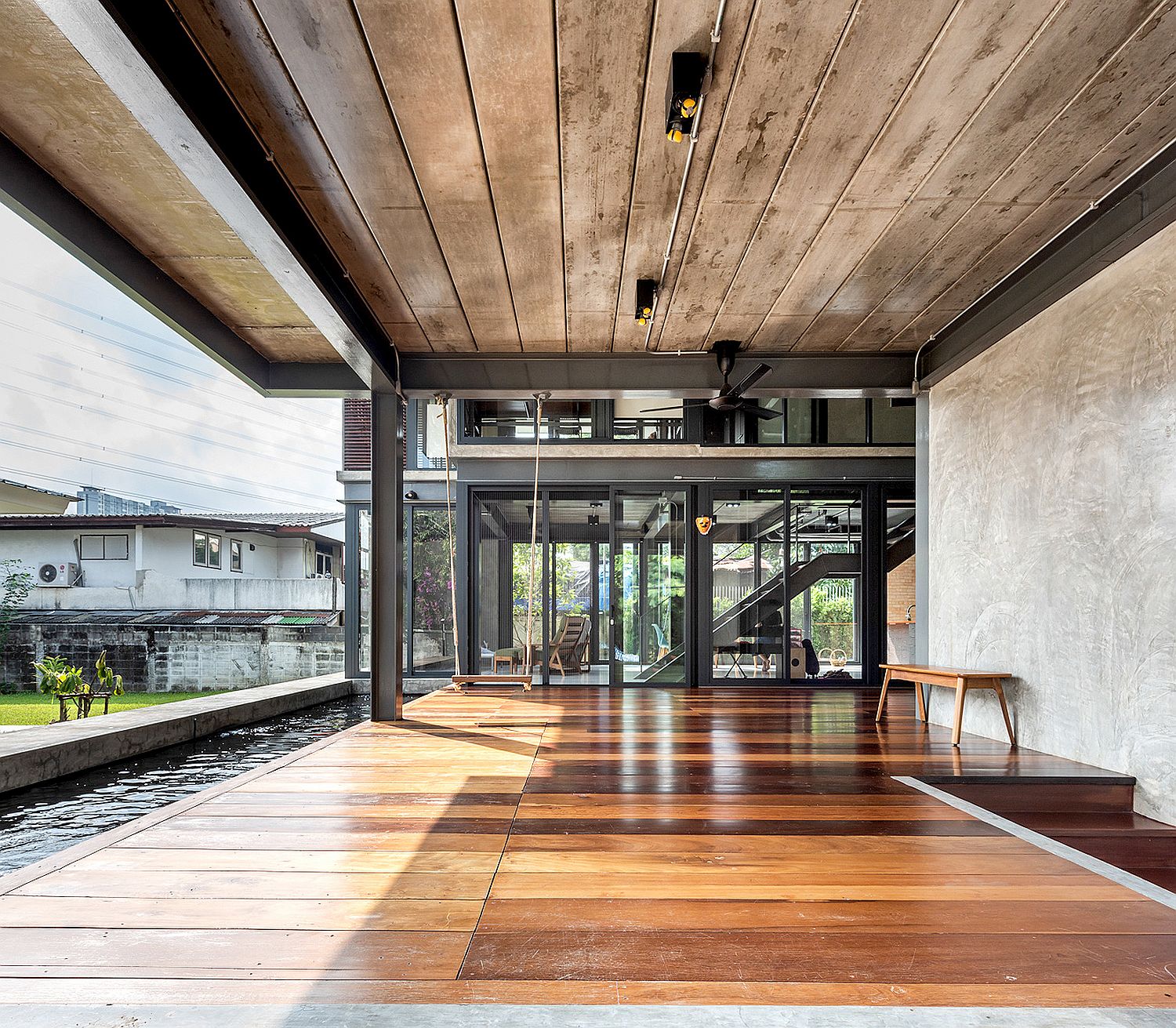 Importantly, some wood from their previous house are being preserved and reused in this house such as court flooring and staircase finishing. This gives some sense of nostalgia to the family member as well as help saving the construction cost. The combination of every detail and element is delicately designing to truly fulfill the satisfaction of the owner.
RELATED: Step into This Smart Dutch House with Home Automation and Green Solutions!