We often talk about how the stairway is undervalued as an aesthetic asset in our homes. There are times when we completely overlook its potential and how it can make our lives a whole lot easier. The modern staircase does much more than just connect the different levels of the house. It provides a perfect opportunity to bring natural light into various levels of the house with ease. It also can be the backbone of the house that defines its overall style and delineates space with ease. But what if you could put the place underneath it to much better use?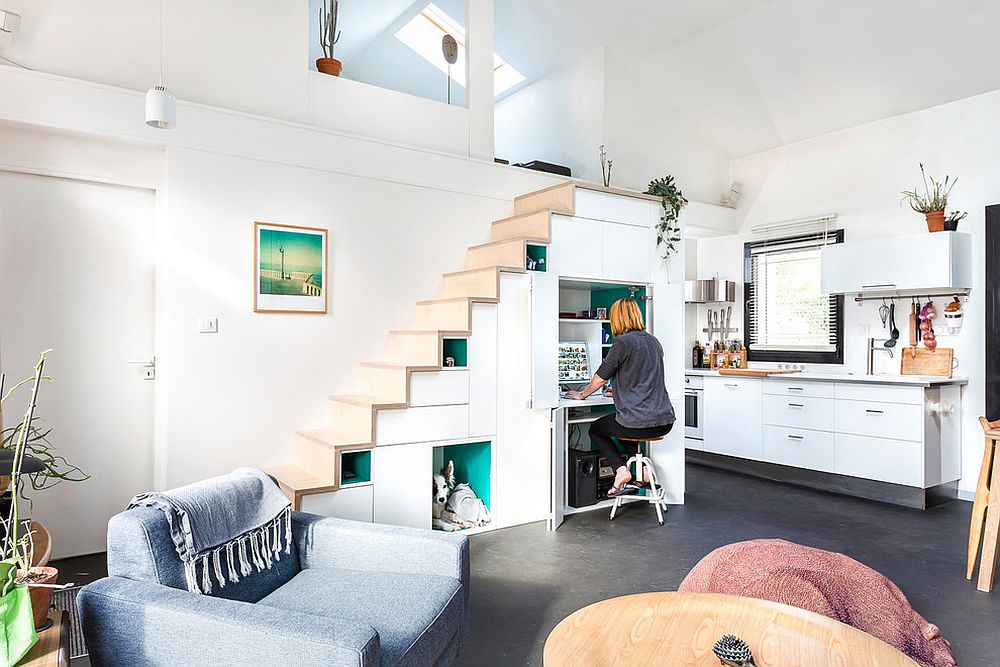 The space underneath the staircase can be used in more ways than one. You can create pretty much anything you want underneath the stairway depending on the available space and budget. From a slim and modern work space to a wine cellar that is different from the rest, the options are undoubtedly many. It all depends on what your personal needs and you want this niche to integrate with the rest of the house. Step in and discover 20 exceptional ways in which you can use the space beneath the staircase.
Striking the Right Aesthetic Balance
Are you bored with the idea of just using the space beneath the staircase for functional reasons? Maybe you already have enough space around your house and simply want a stunning entry with stairway or even a central feature that accentuates the visual appeal of the living area. The small indoor pond under the staircase is the perfect option. Throw in a few rocks, maybe even a small fountain and you have a truly magical setting. A gorgeous carpet of natural greenery is another great choice for eco-friendly homeowners. From simple floating shelves to an illuminated bicycle; it is only your creativity that limits you here.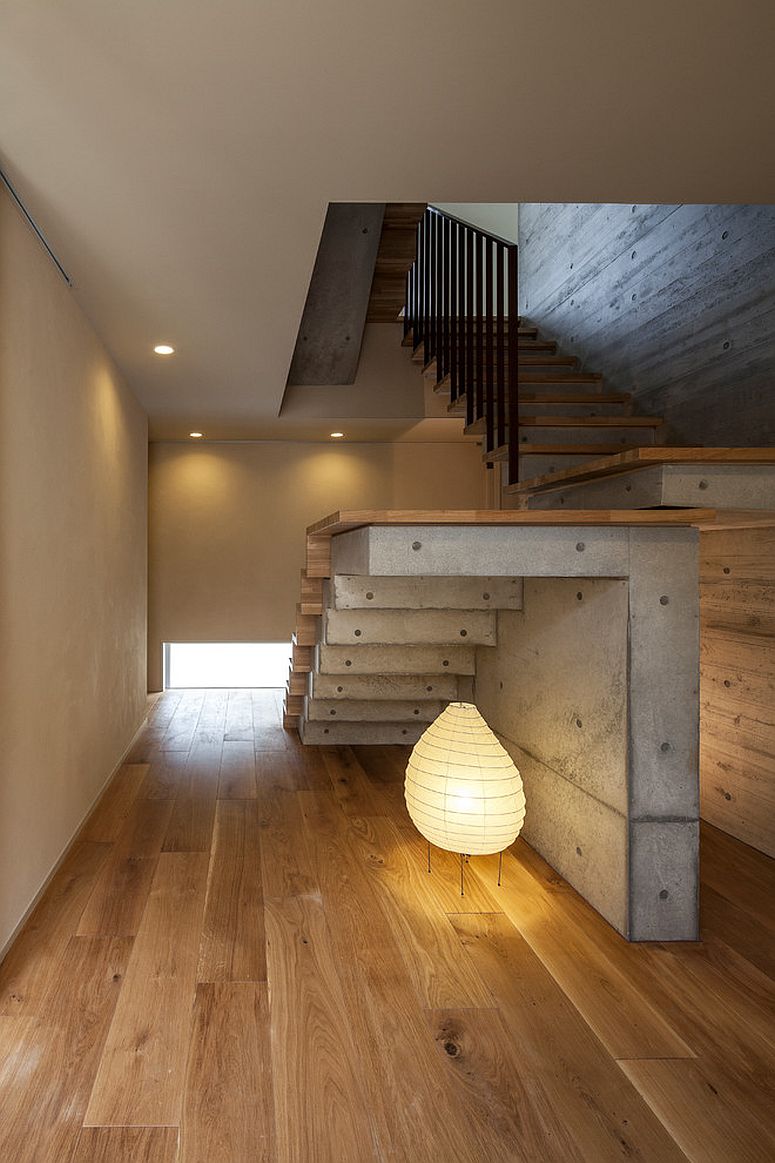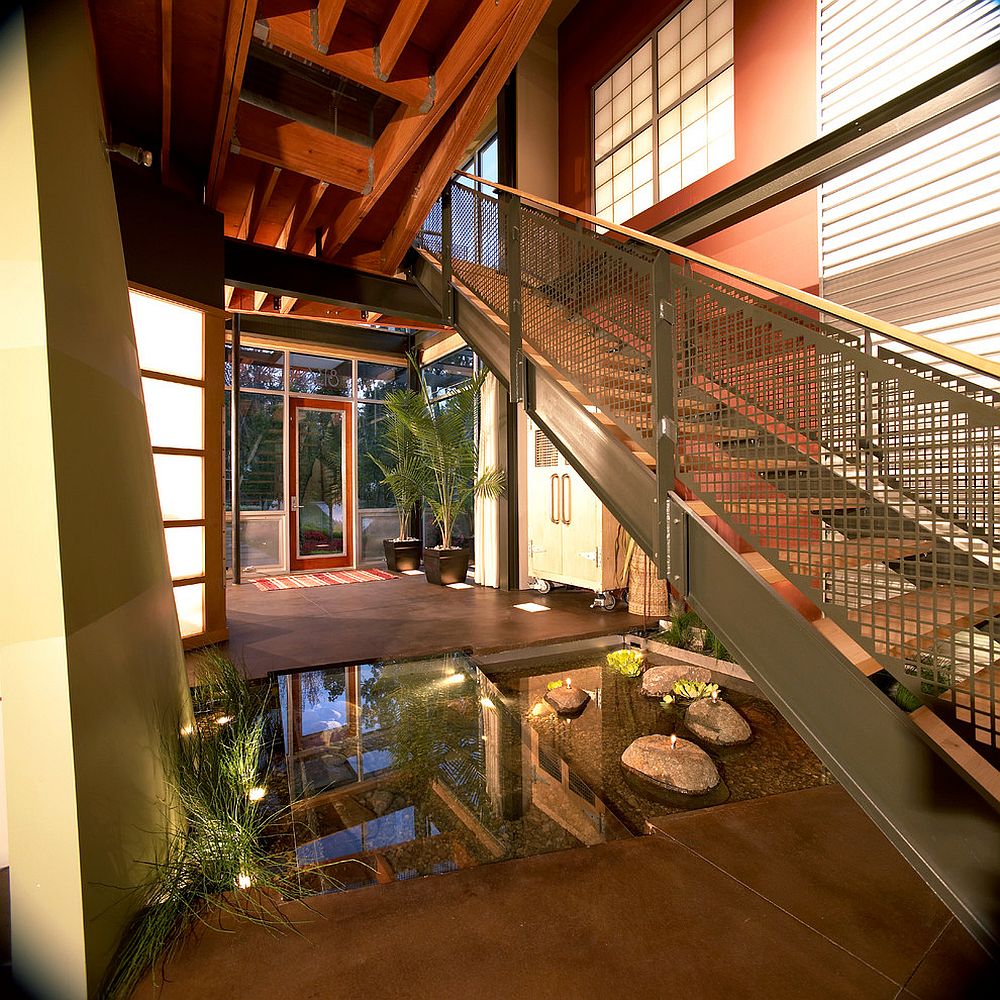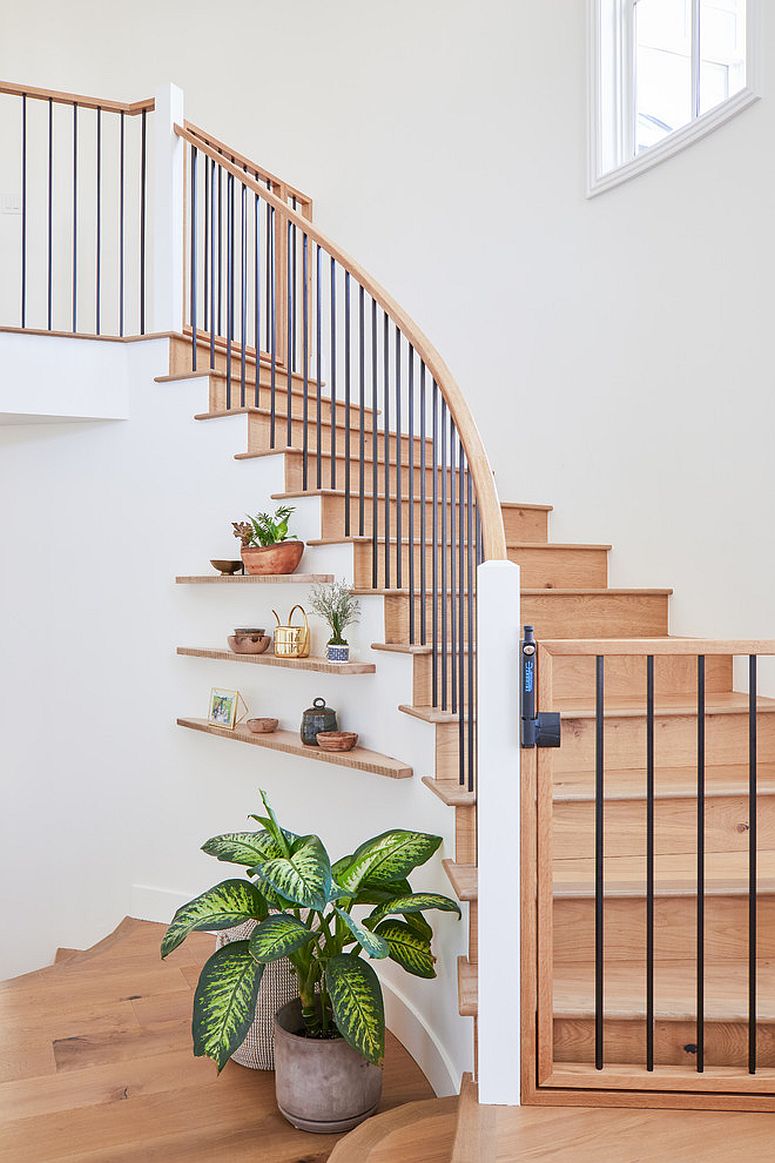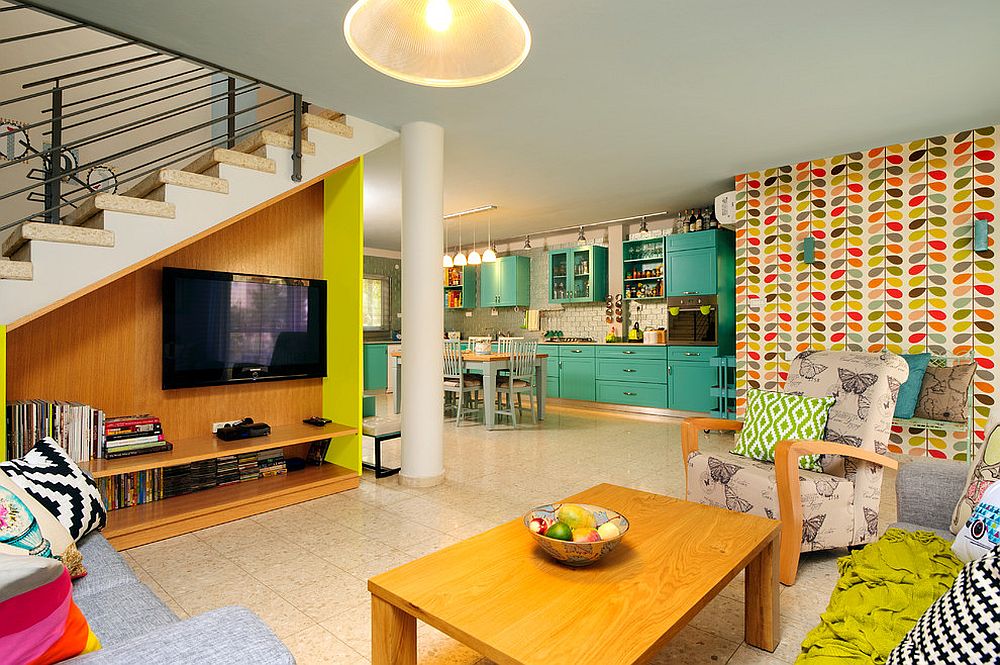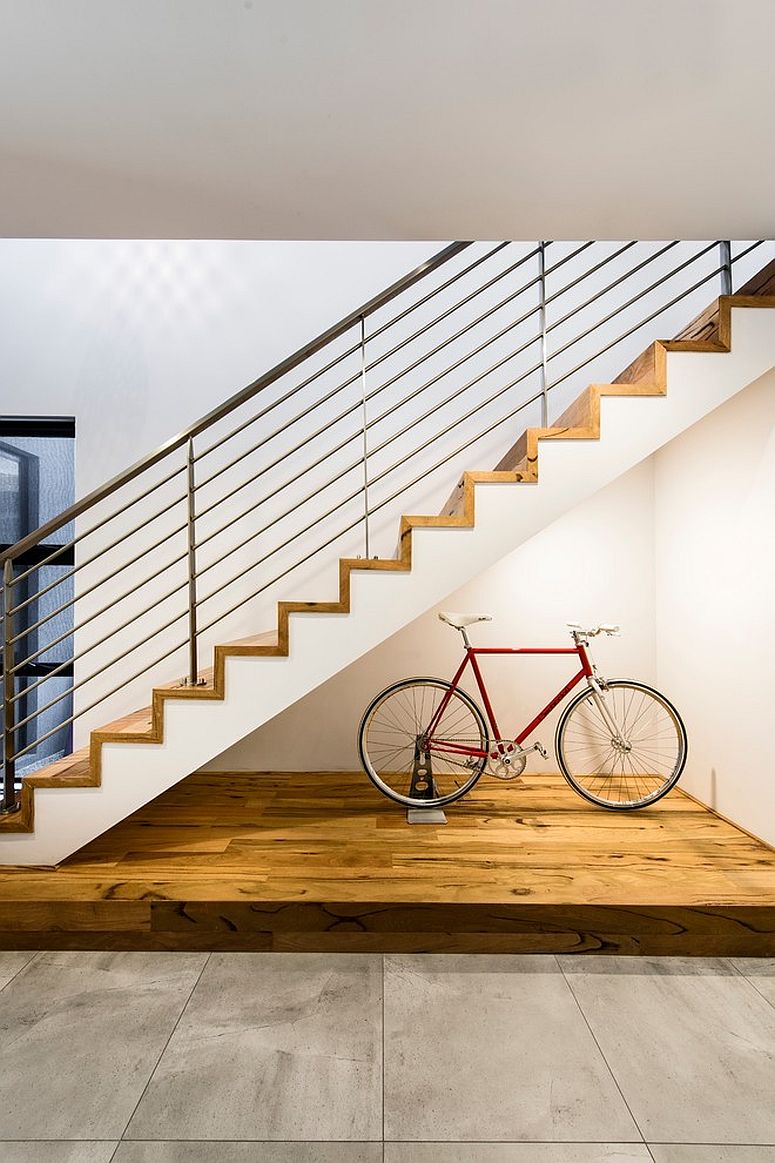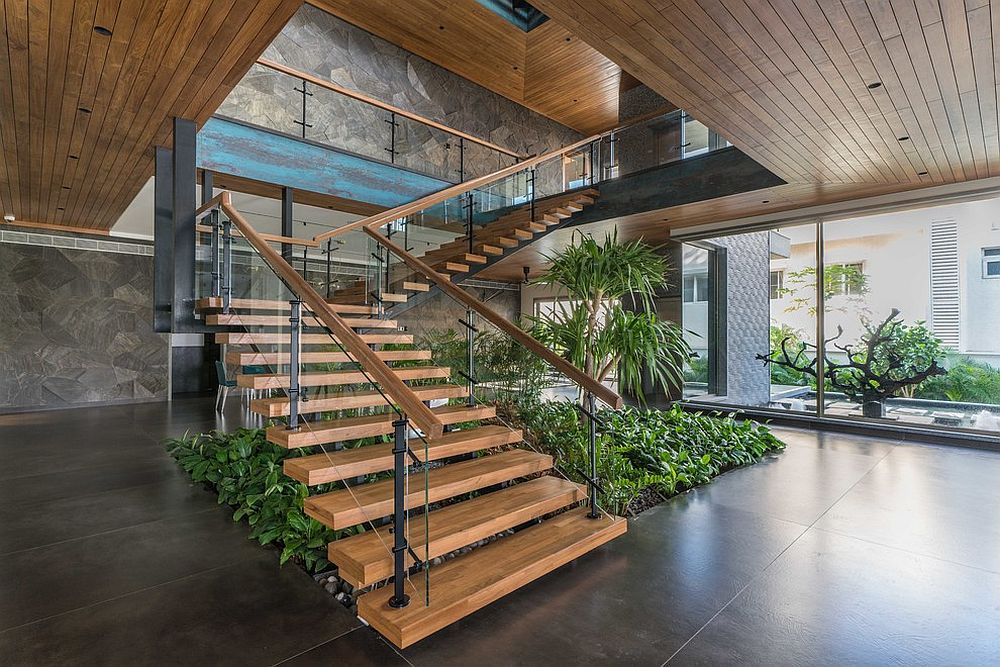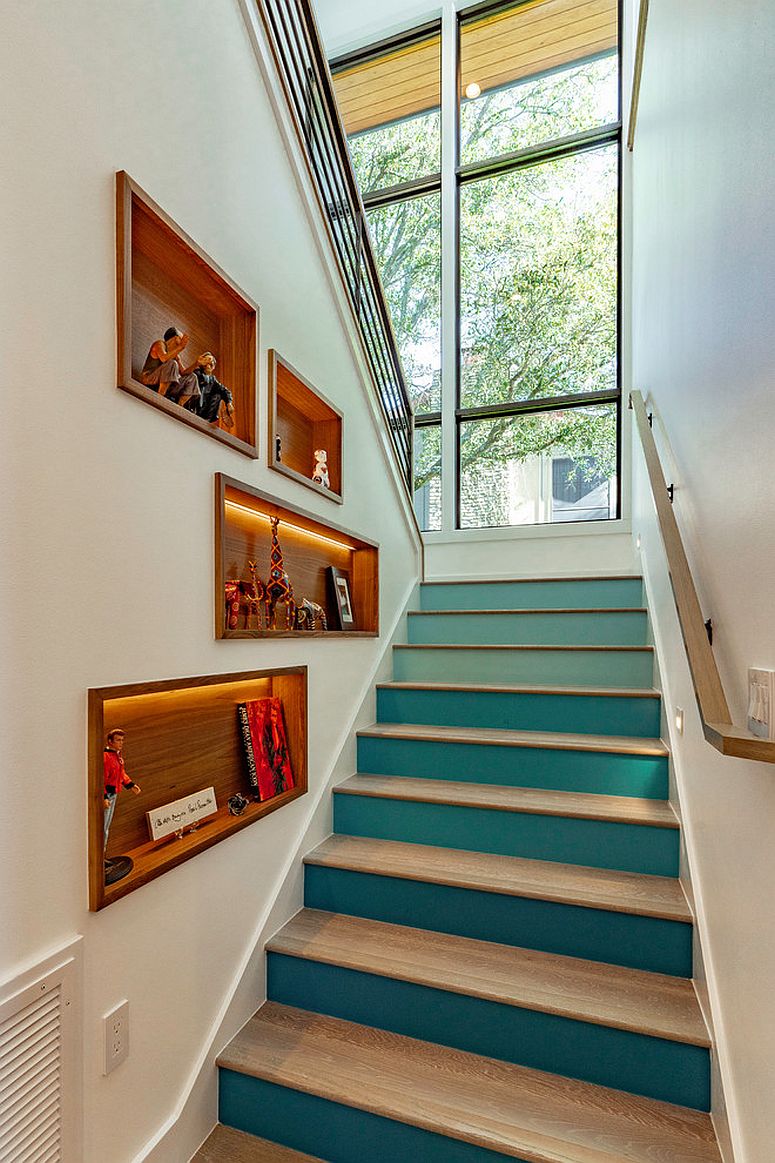 Multiple Uses for Same Small Space
The space beneath the staircase might be limited, but that does not mean you have to let go of your ambitions because of it. Everything from a slim home workstation to a home bar and kids' play area can be created here with ease. You just need the right design and if you are not interested in anything else, then this area can provide a cool reading nook and sitting zone that you will cherish for years to come. Check out the many inspirations below for even more ideas before you take a call on the direction you would want to head in.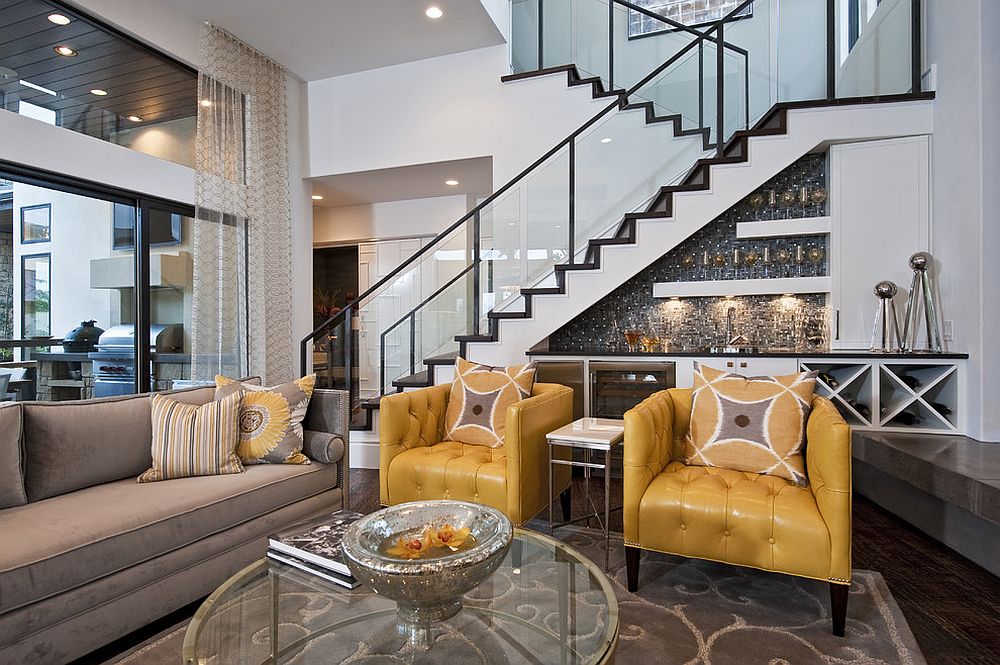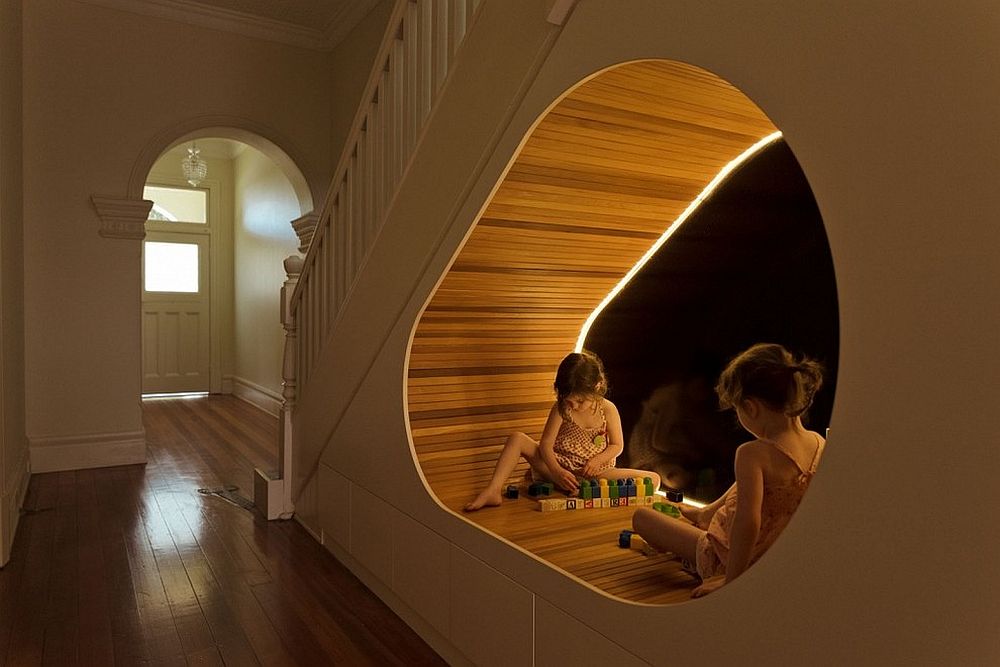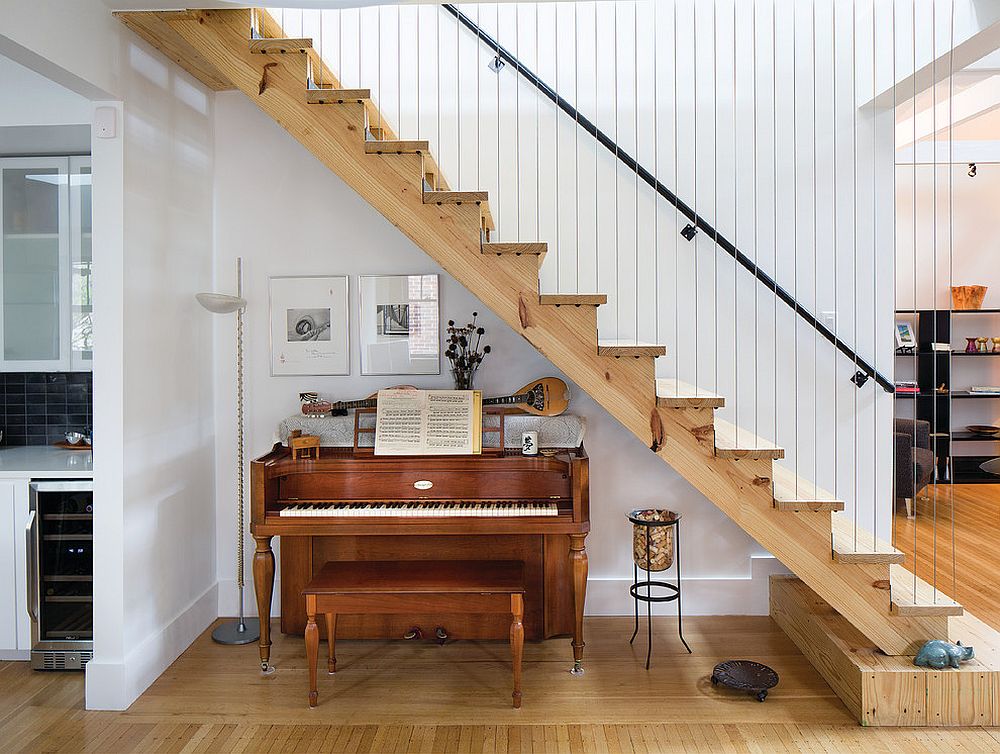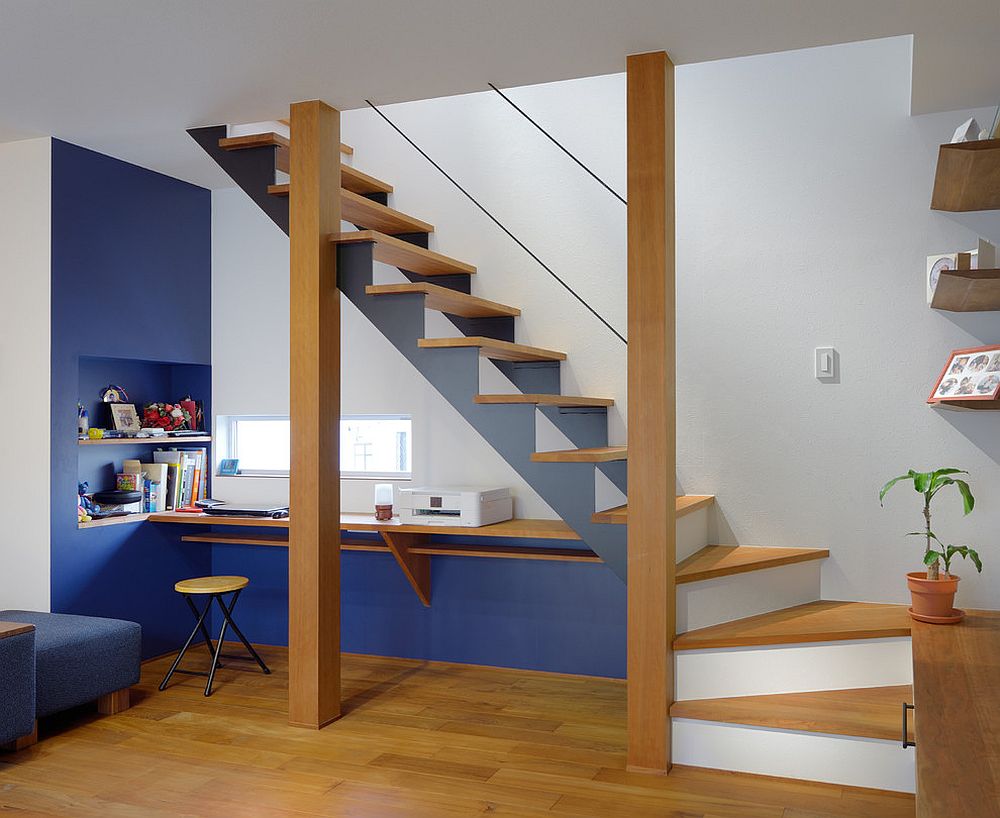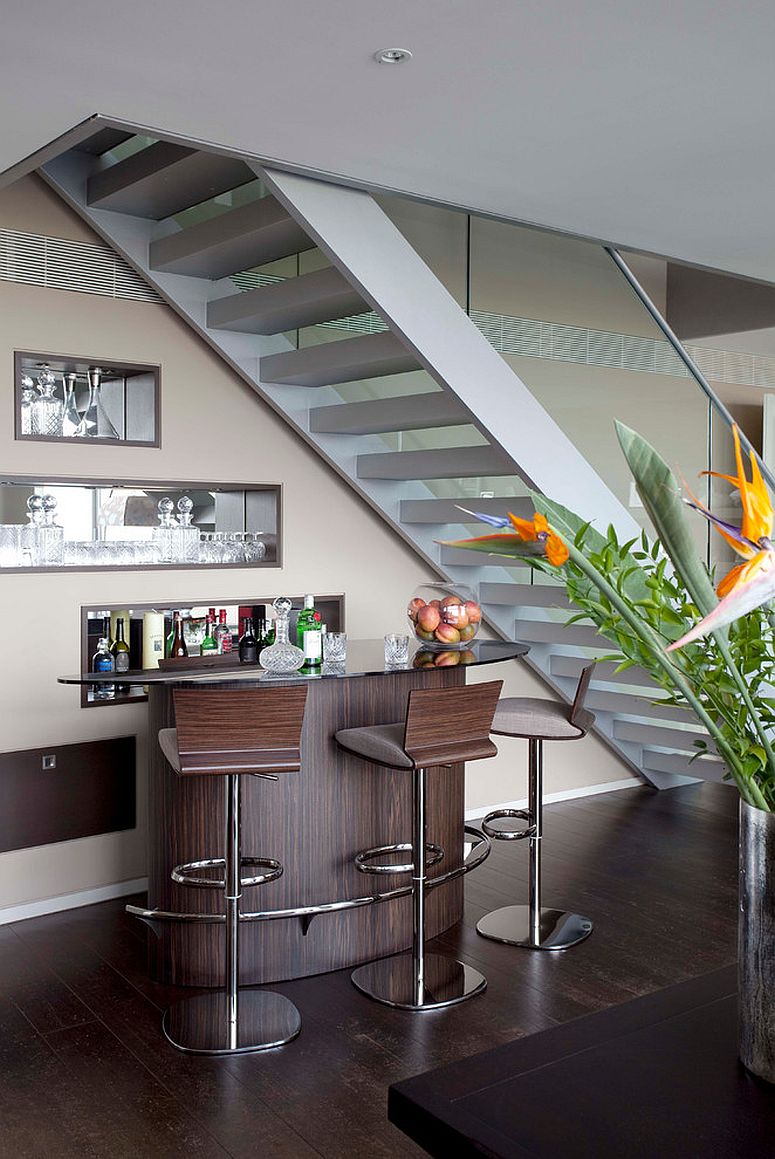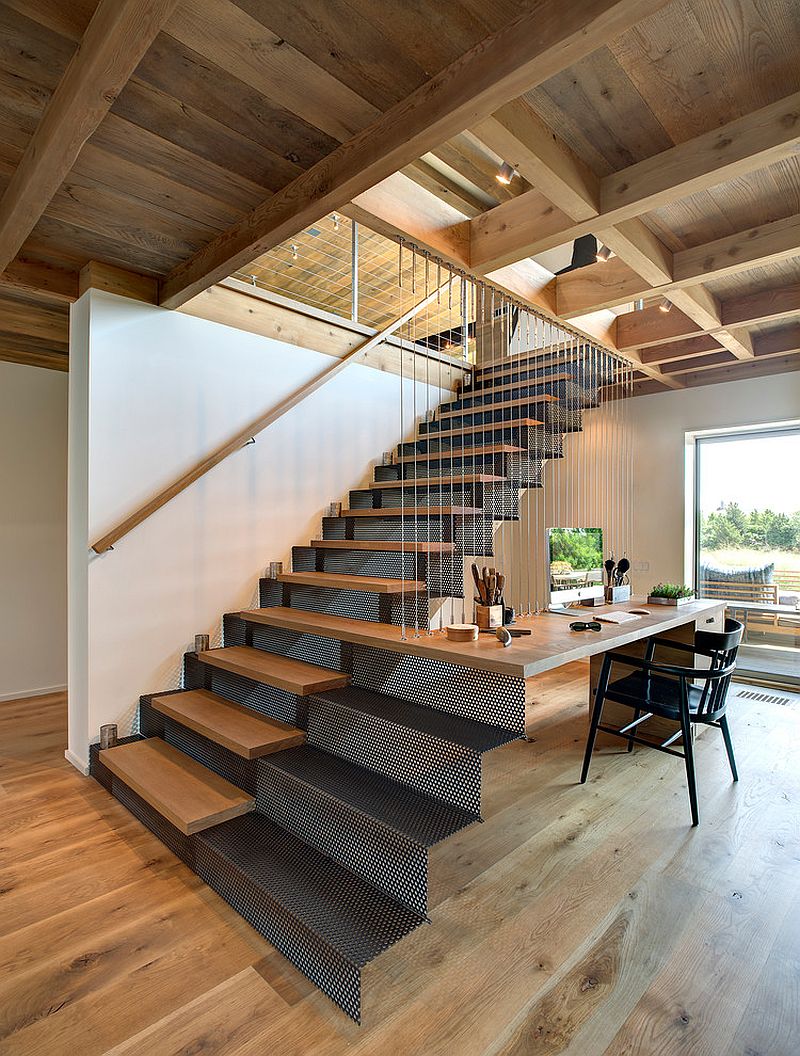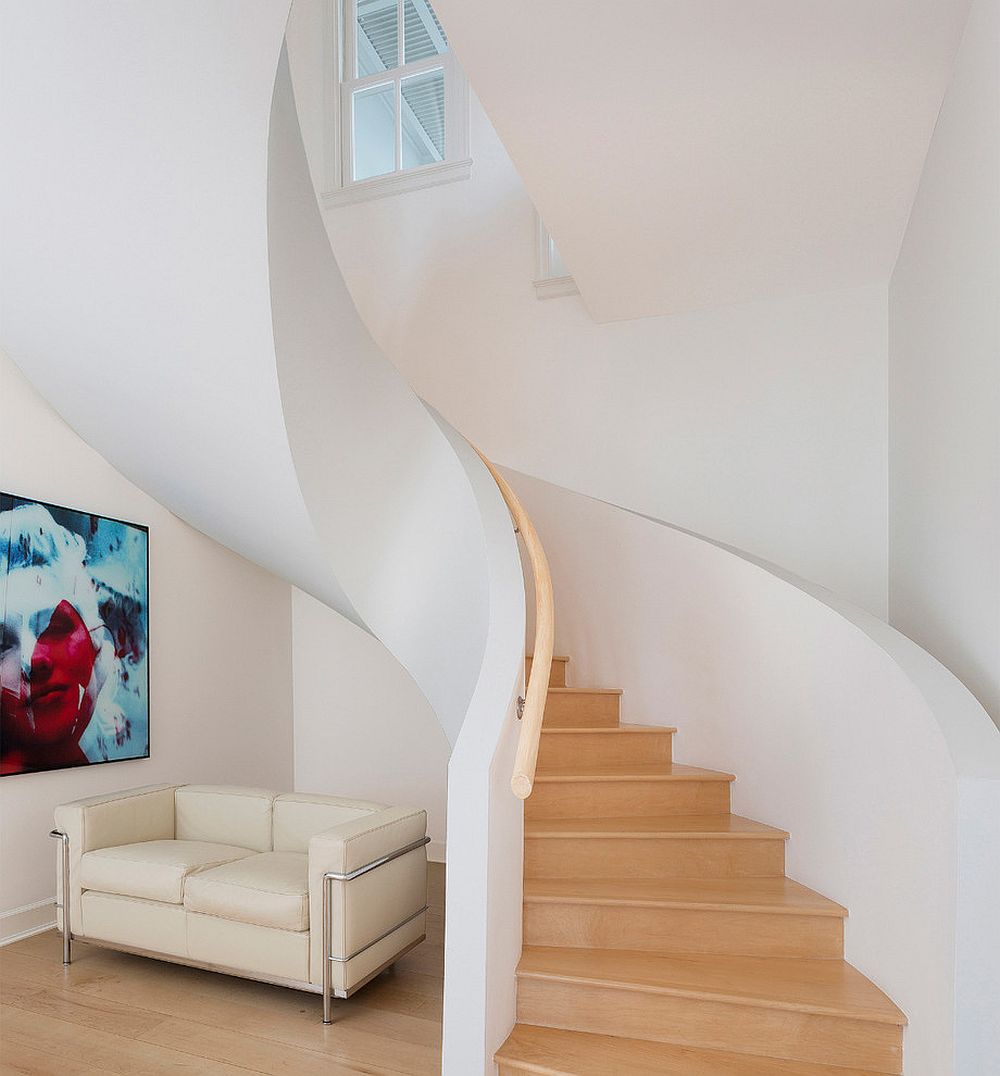 Storage and More
Still looking for ways in which you can expand the storage options at your disposal by using the space underneath the staircase? Not to worry as everything from the mudroom shelves and hooks to smart bookcases and kitchen shelves can be tucked underneath this area. It is easy too and you can use accent lighting to highlight the right features of this small, functional nook.