New Year is upon us and much like the years before, 2018 brings with it a new hope, a refreshing new attitude and energy to once again take on the many challenges of life. Some of you might already have chalked out those resolutions that will help in making your life better. Others could be already busy with DIY projects and smart home makeovers in an attempt to give their home an early and quick facelift. It definitely is a time of the year that leaves you starry-eyed. And that makes it a great time to try out a few fun decorating ideas and crafts inspired by the vast Universe and cosmic delights!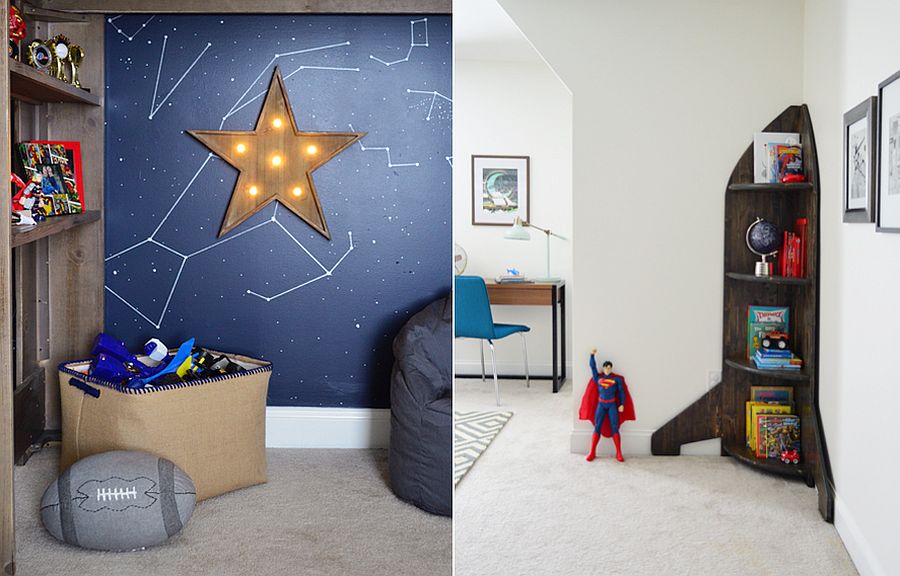 Space-themed DIY idea vary greatly in their final form from something that is simply inspired by the sun, moon and planets to glittering creations that borrow from the beauty of a nebula or the many constellations in the night sky. No matter which of these you prefer, it is undoubtedly a sparkling, star-studded affair that brings out the kid within you. Bright, beautiful and wondrous, here is a look at the best space-themed DIY ideas that are easy to replicate.
Space-Themed Kids' Rooms
One of the easiest ways to bring home a few starry delights is the space-themed kids' room. Almost every boy out there thinks of becoming an astronaut and flying towards the stars at some point in his life! It is barely a surprise then that kids' rooms with starry brilliance are so very popular irrespective of current trends. A space-themed bedroom can incorporate everything from a rocket-shaped shelf to a ceiling covered with glowing stars and planets and walls filled with constellations and the beauty of night sky on a clear, summer day.
RELATED: A Trail of Lights To Surround the Home in Brilliance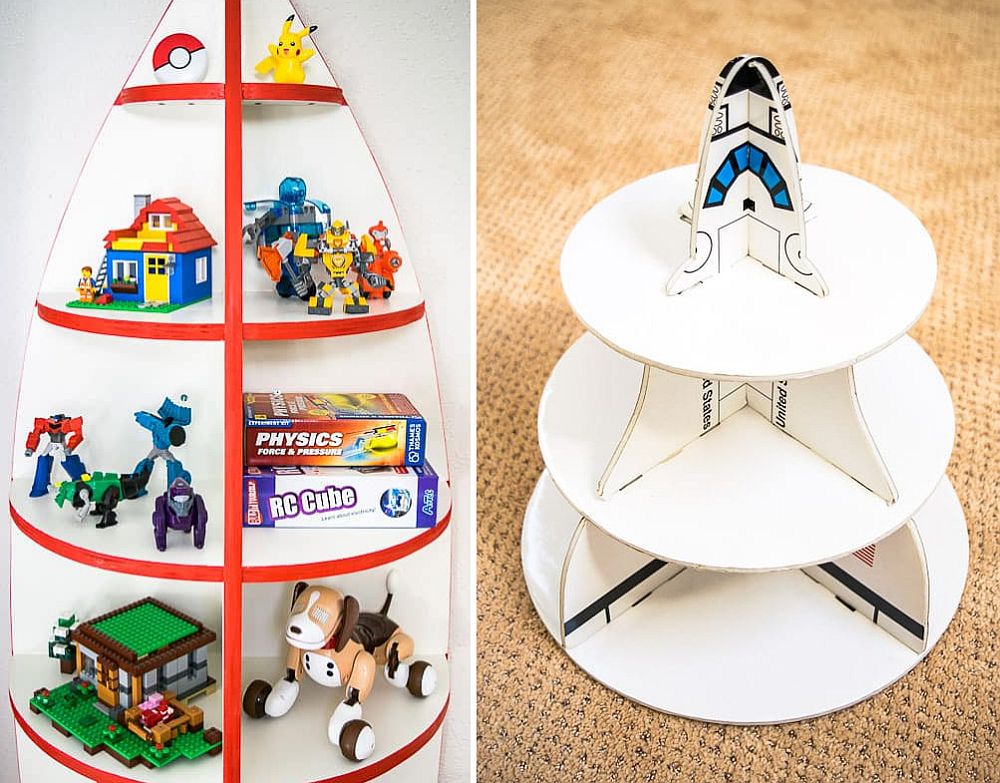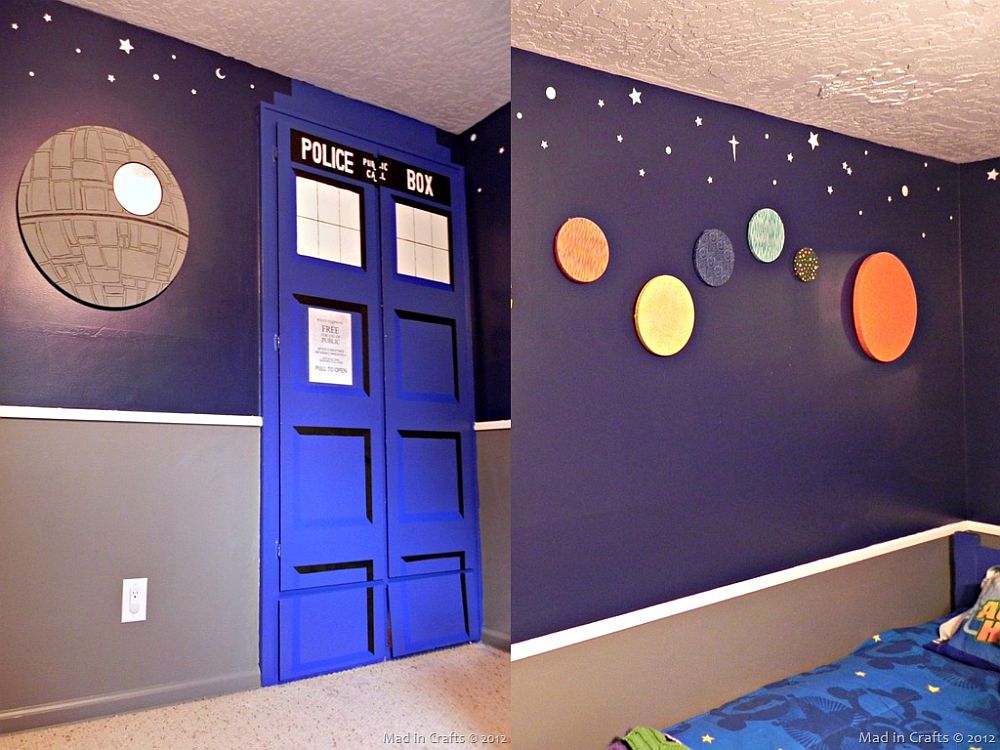 You can even bring a bit of this cosmic wonder to the homework station or even the home office with an easy DIY idea like the constellation mouse pad that barely takes 20-minutes to craft. Even the smallest details in the room can make a big difference and would help create a more curated and inspirational space-themed kids' room.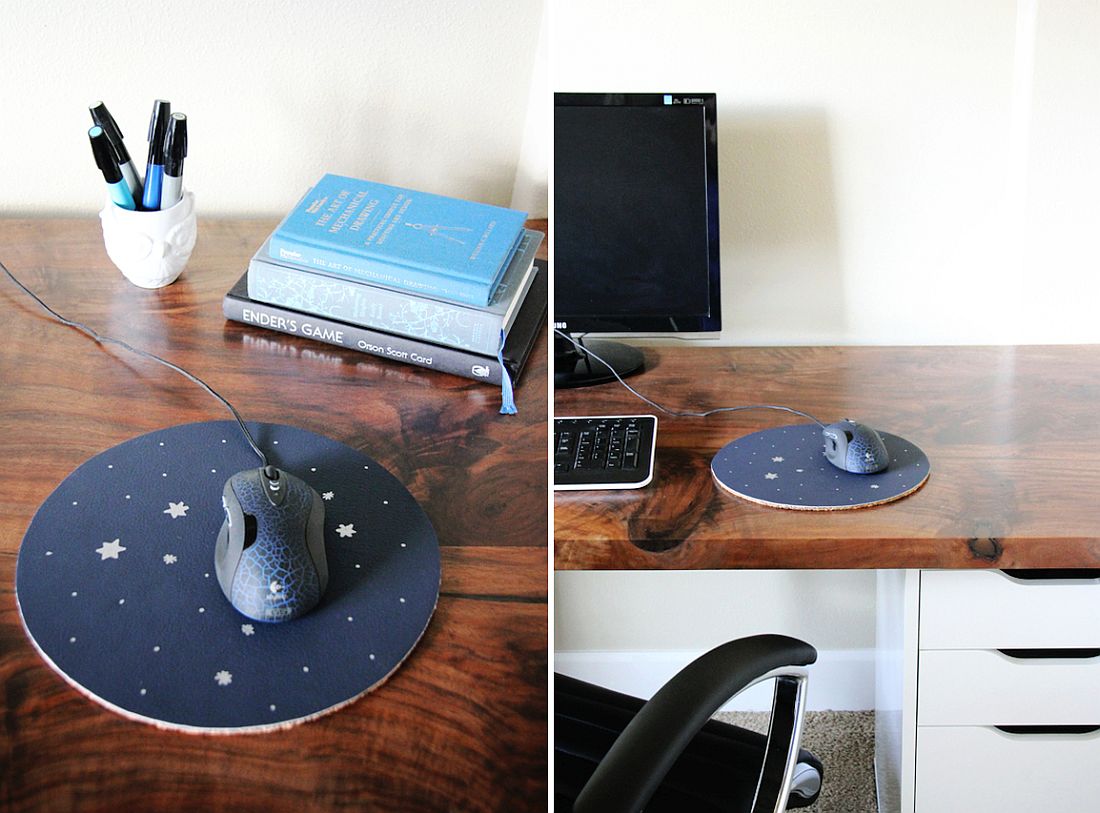 Brilliant Constellation Crafts
Whether you are a fan of astrology or not, one look at the night sky from a mountain retreat on a clear day will surely make you a fan of astronomy and the stunning world of constellations and celestial bodies. The polluted atmosphere and bright lights of city life do a big disservice to the Universe around us. For those who truly appreciate the beauty of night sky at its captivating best, DIY constellation crafts offer an opportunity to bring some of this charm indoors! The easy Constellation in a Jar is an easy-to-craft bedside companion that will steal the show in your bedroom. You can pick a constellation close to your sun sign to make it even more special.
RELATED: Mid-Century Modern Beverly Hills Home With Vintage Style And Neon Brilliance!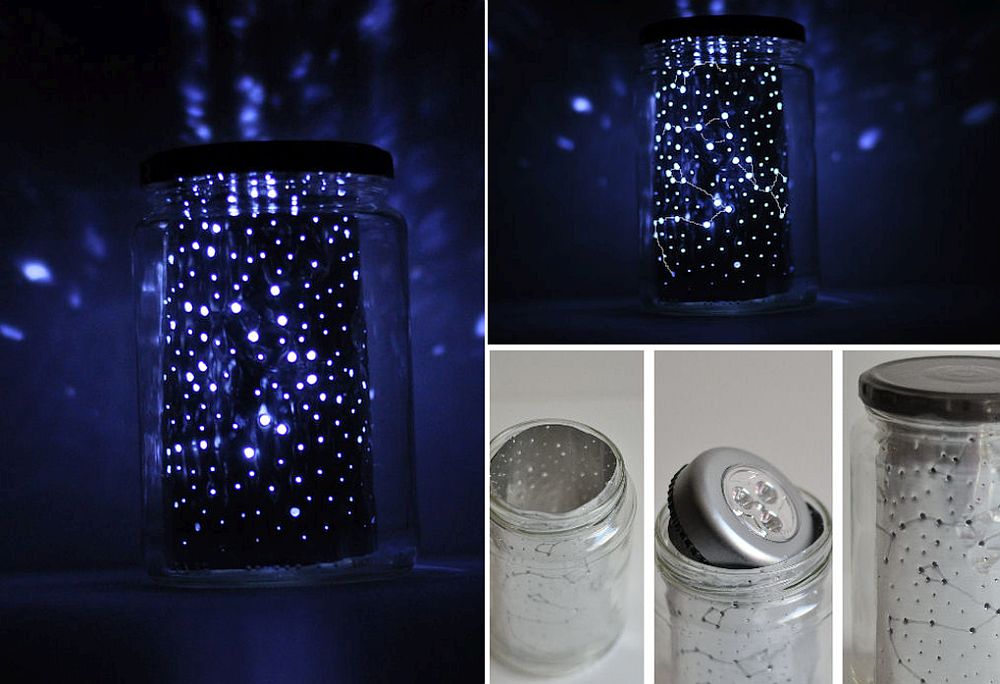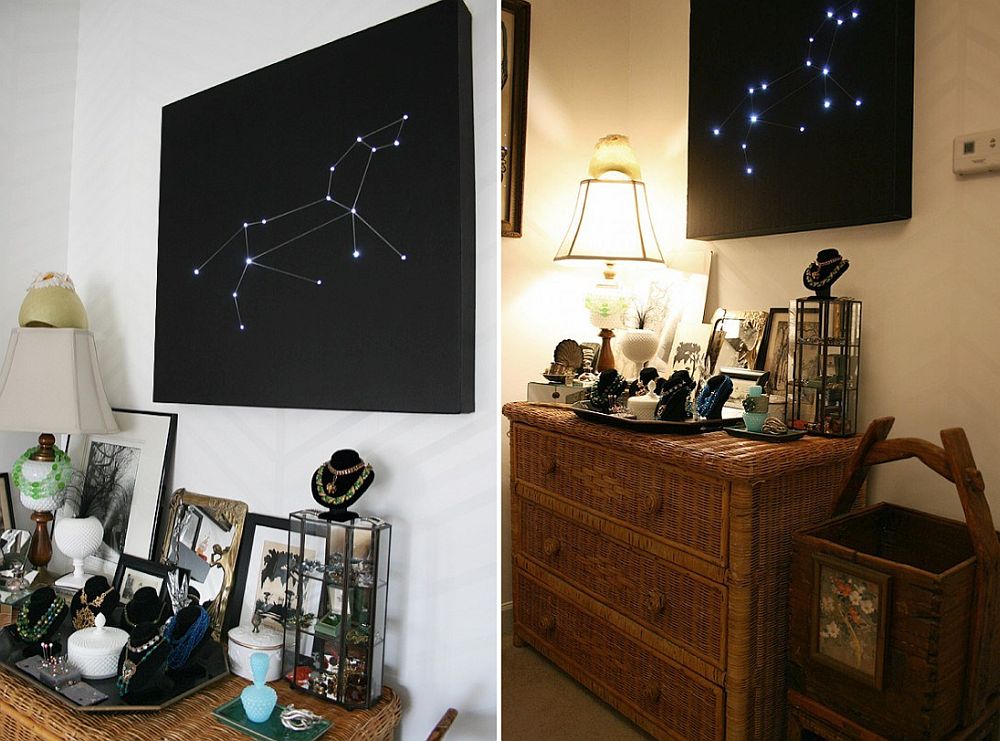 The DIY constellation box needs a bit more work, but you can display it proudly in the living room even as your guests marvel at its unassumingly dazzling design! The wall-mounted constellation light feels even more refined and can be a part of your work environment as well; especially if you are spending more than one night crunching those big numbers.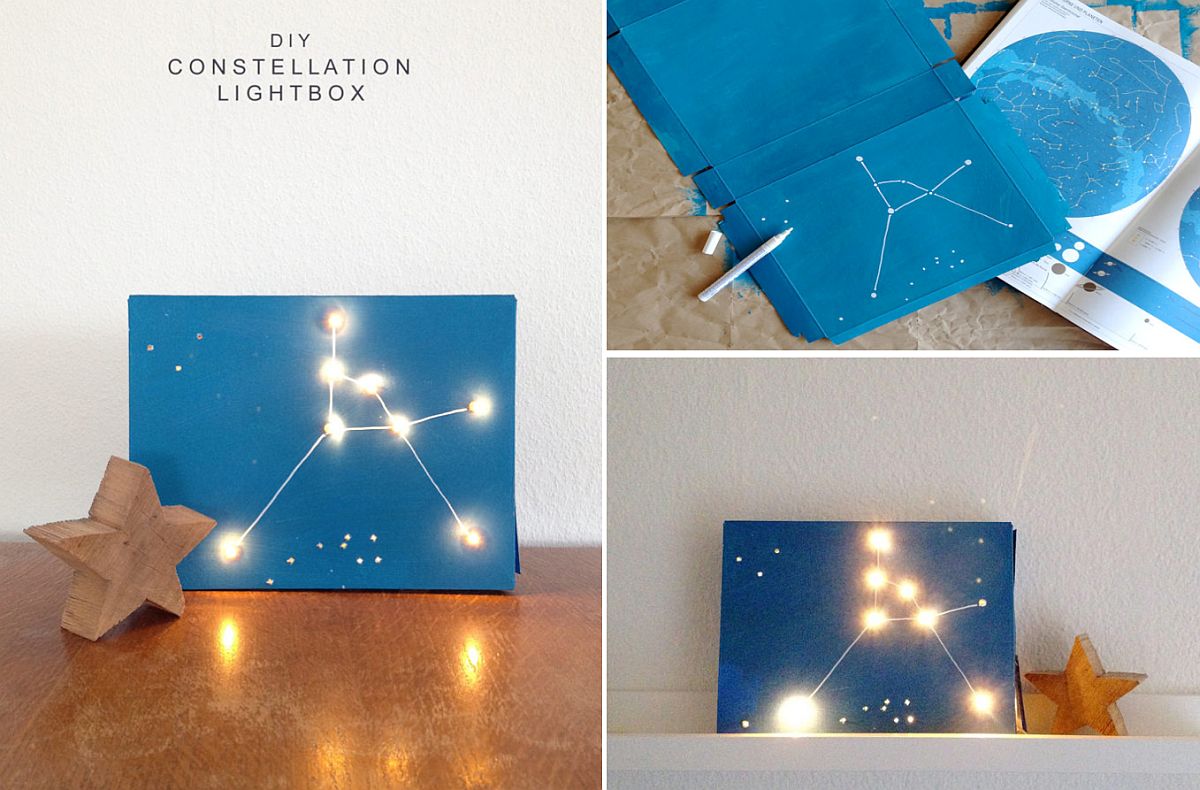 Nebula and Galaxies in your Room!
From stars and constellations, we move on to bigger and brighter cosmic wonders like nebula and galaxies and the DIY crafts below borrow from their stunning spectrum of hues. You can transform the plain desk lamp in white into a beautiful DIY galaxy lamp in no time while the nebula in a jar seems both fun and unique. For crafters who have more of an artistic bend, the DIY geometric constellation art is the perfect way forward. Each of these ideas can blend in with your Star Wars or space-themed bedroom with ease, giving it a more surreal appeal.
RELATED: Hot Trend: 25 Vibrant Home Offices with Bold Orange Brilliance!