With changing times our needs also change constantly and it helps to have a home that also aids in the newfound goals. Nestled in the inner suburbs of Melbourne, The Empty Nester was transformed by Idle Architecture Studio to give its homeowners exactly what they desired – a space-conscious and modern home that was modest and helped cut back on costs while down-sizing efficiently. The large Victorian home with a generous garden was once bustling with kids. With the children having now moved out, there was no need for the additional space or the extra rooms.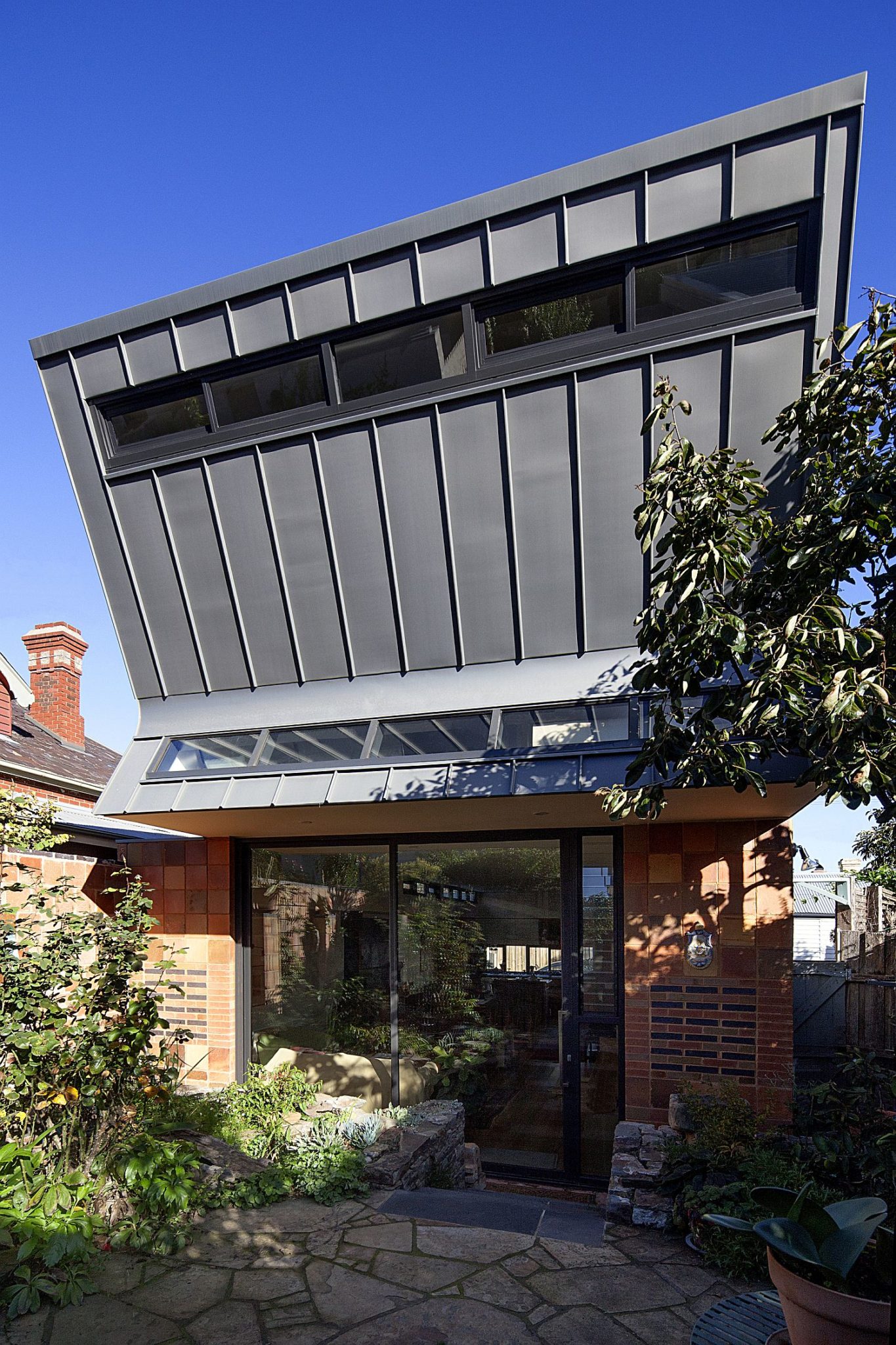 The new, more frugal structure that replaced the garden and its color palette reflect modernity coupled with a touch of history and vernacular charm. Locally sourced autumnal bricks bring a beautiful reddish tinge to the home on the outside while the top level with its metallic allure stands out visually. It is the ground level that contains the main living area connected with the garden outside, a spacious kitchen, dining and other public areas while the first floor houses the master bedroom, bathroom and the study.
RELATED: Revamped Green Home in the Heart of Adelaide Blends Rustic with Modern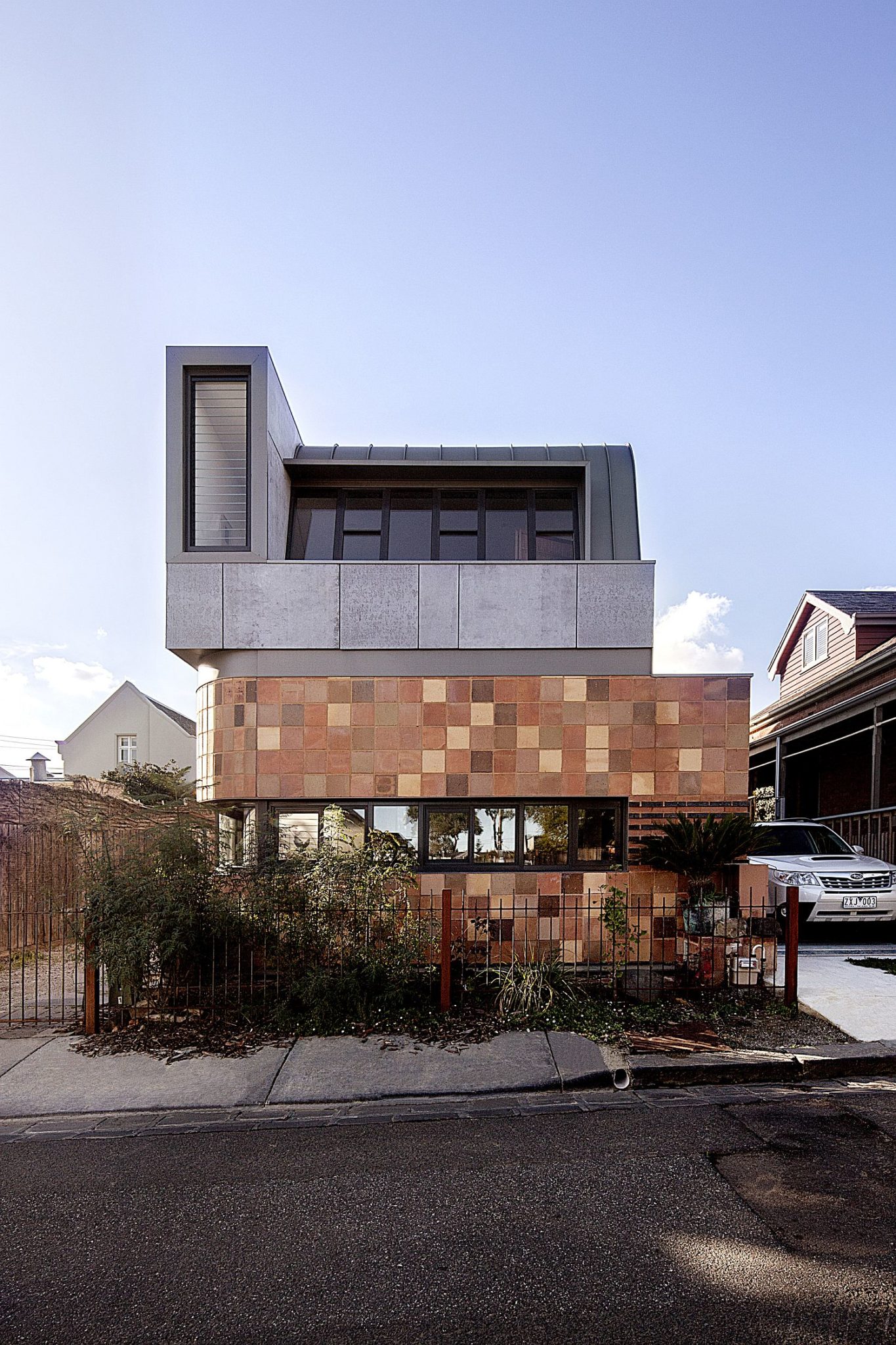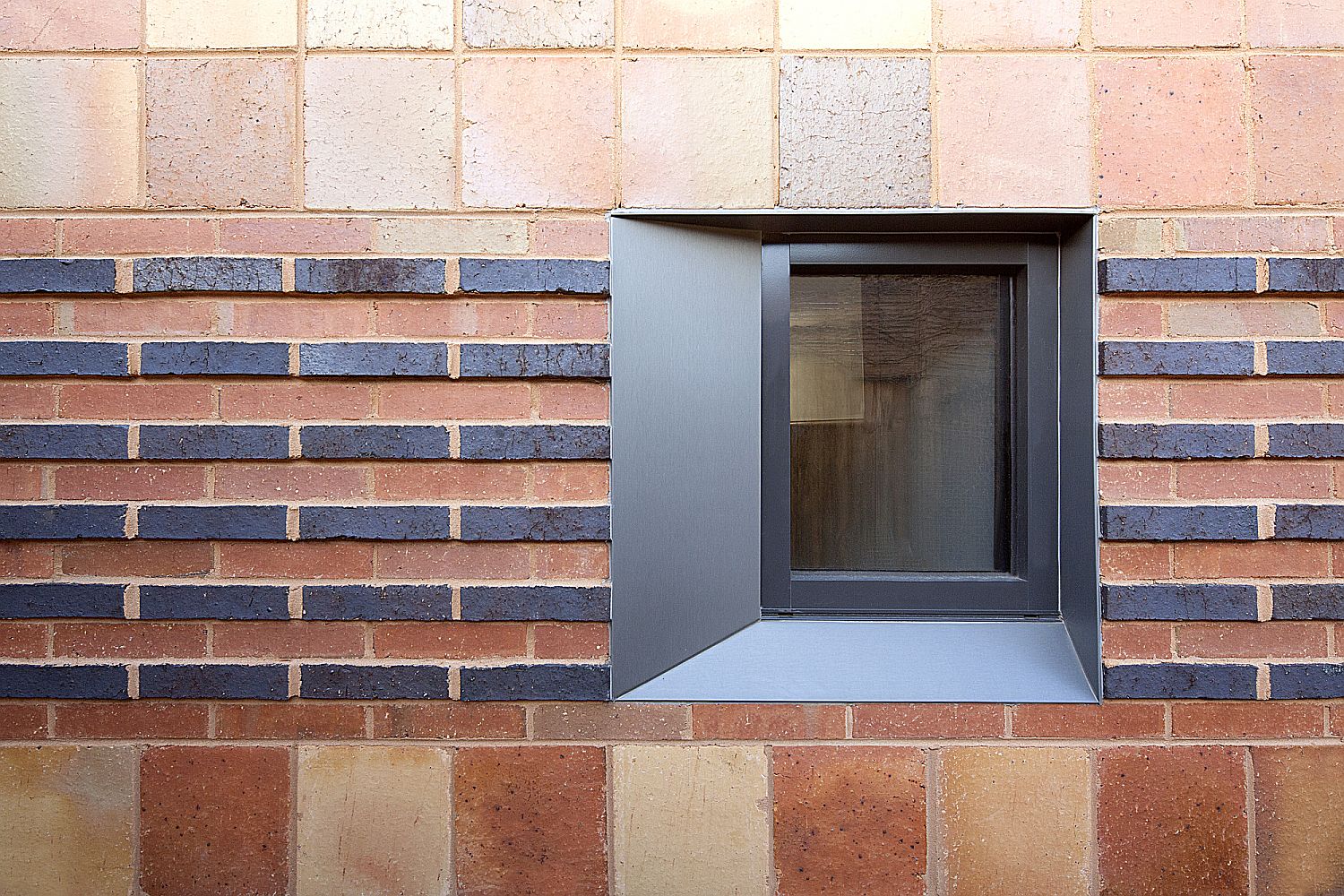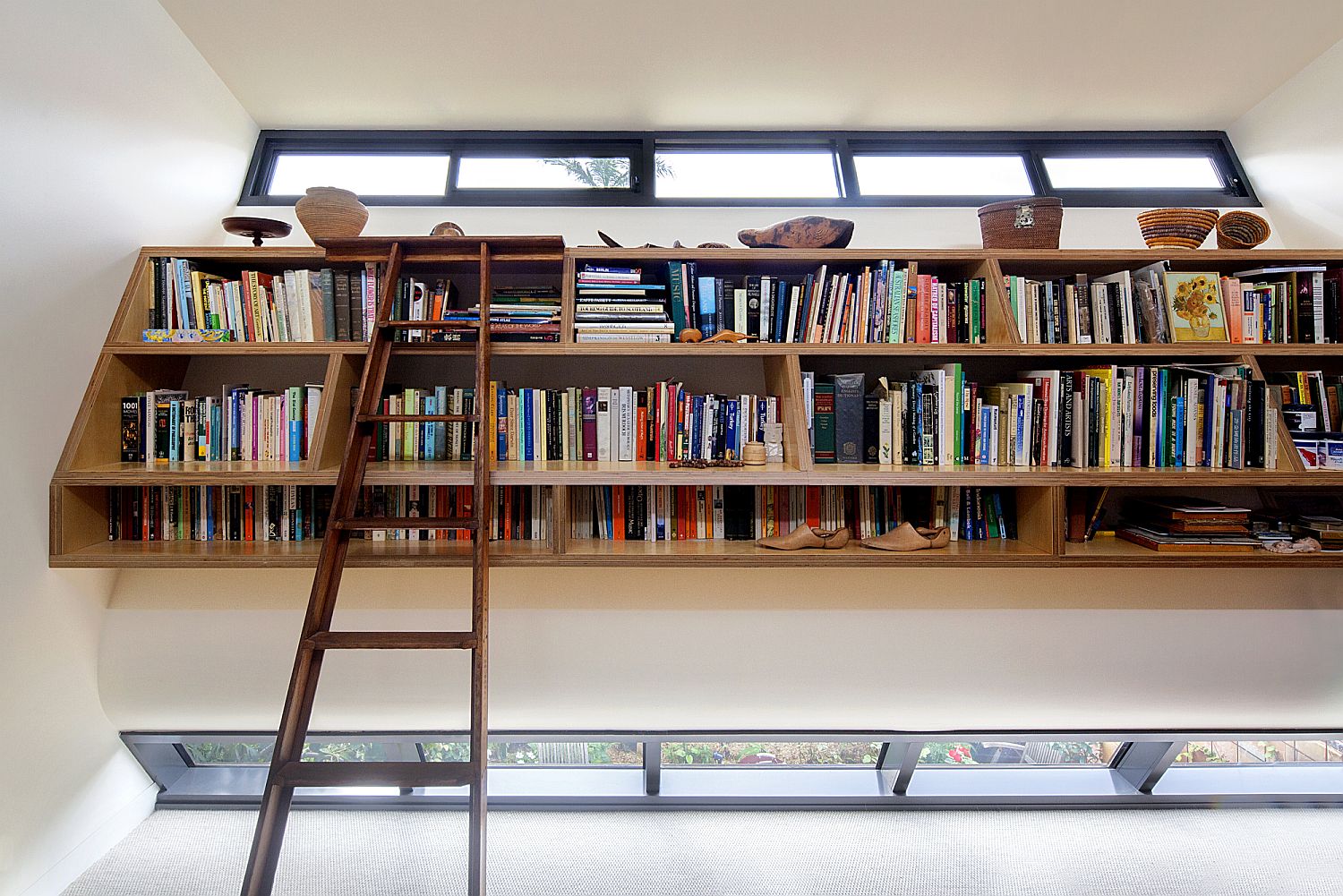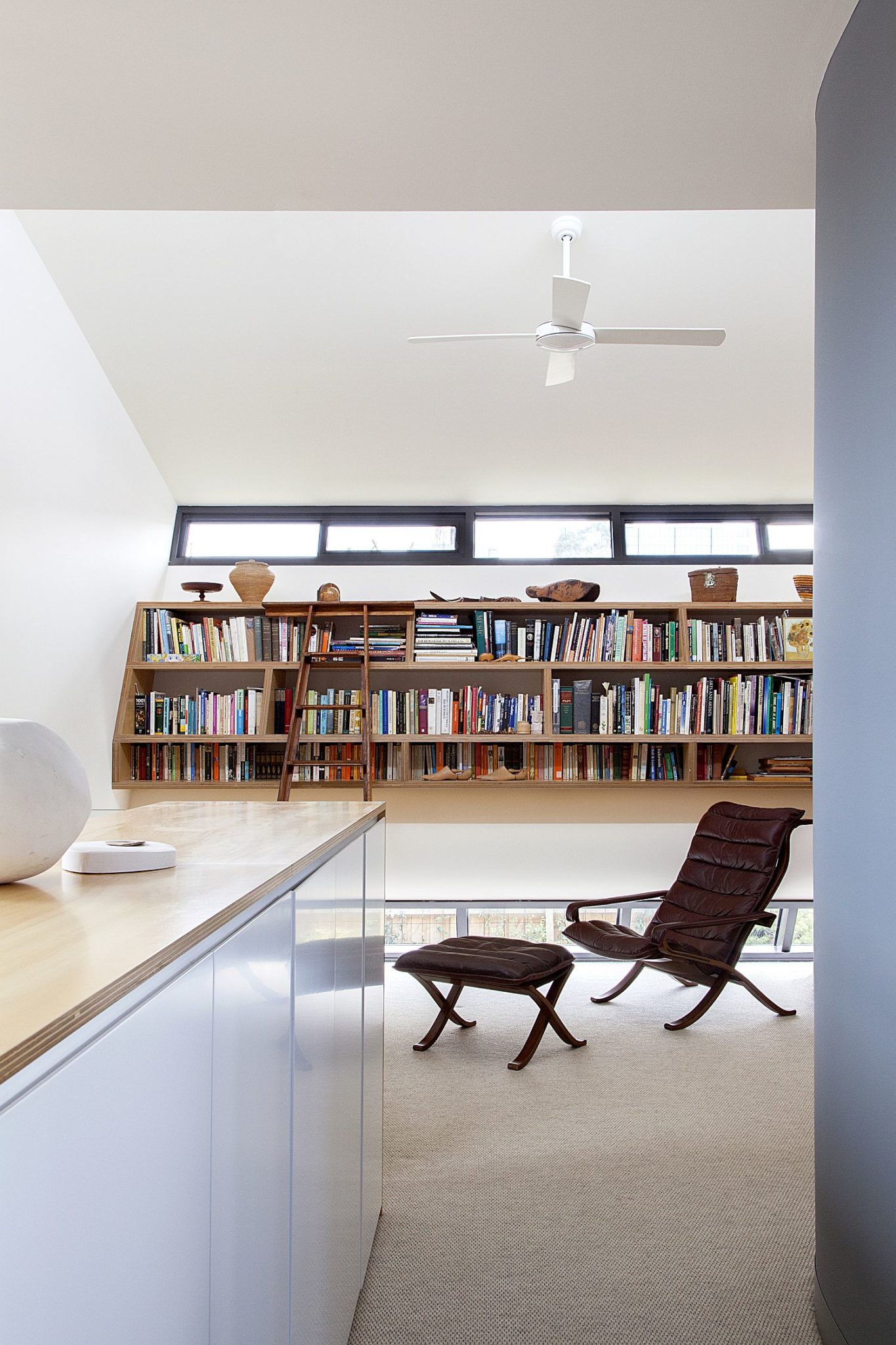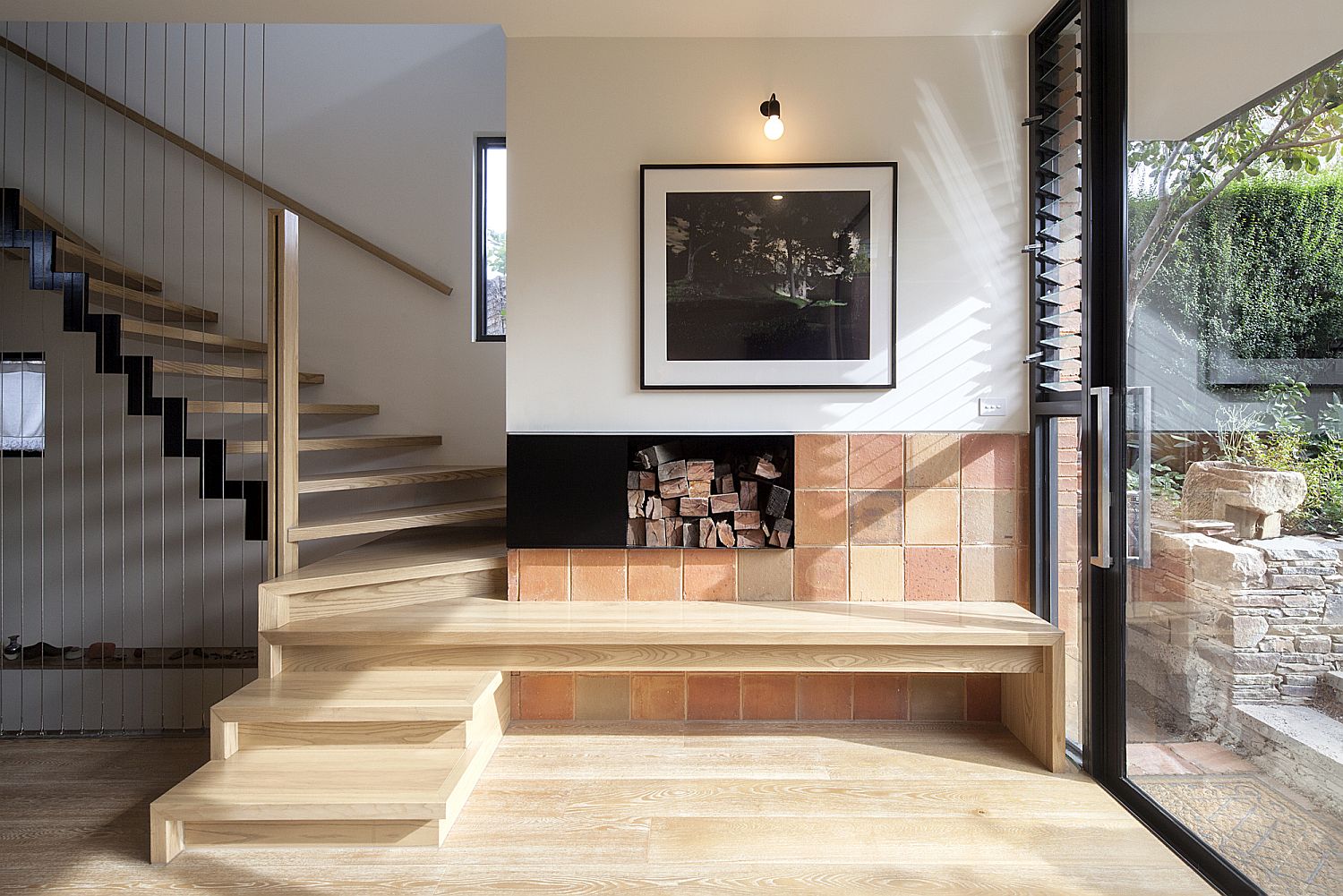 Adding to the already inviting home is a beautifully crafted basement full of natural light contains the home library, additional bedrooms and guest spaces. A smart car stacker, views of the city and the world-renowned MCG in the distance and curated contemporary decorate complete a residence that adapts to changing times and necessity. [Photography: Hilary Bradford]
RELATED: Multi-Level Victorian Home in San Francisco Gets a Cheerful, Modern Upgrade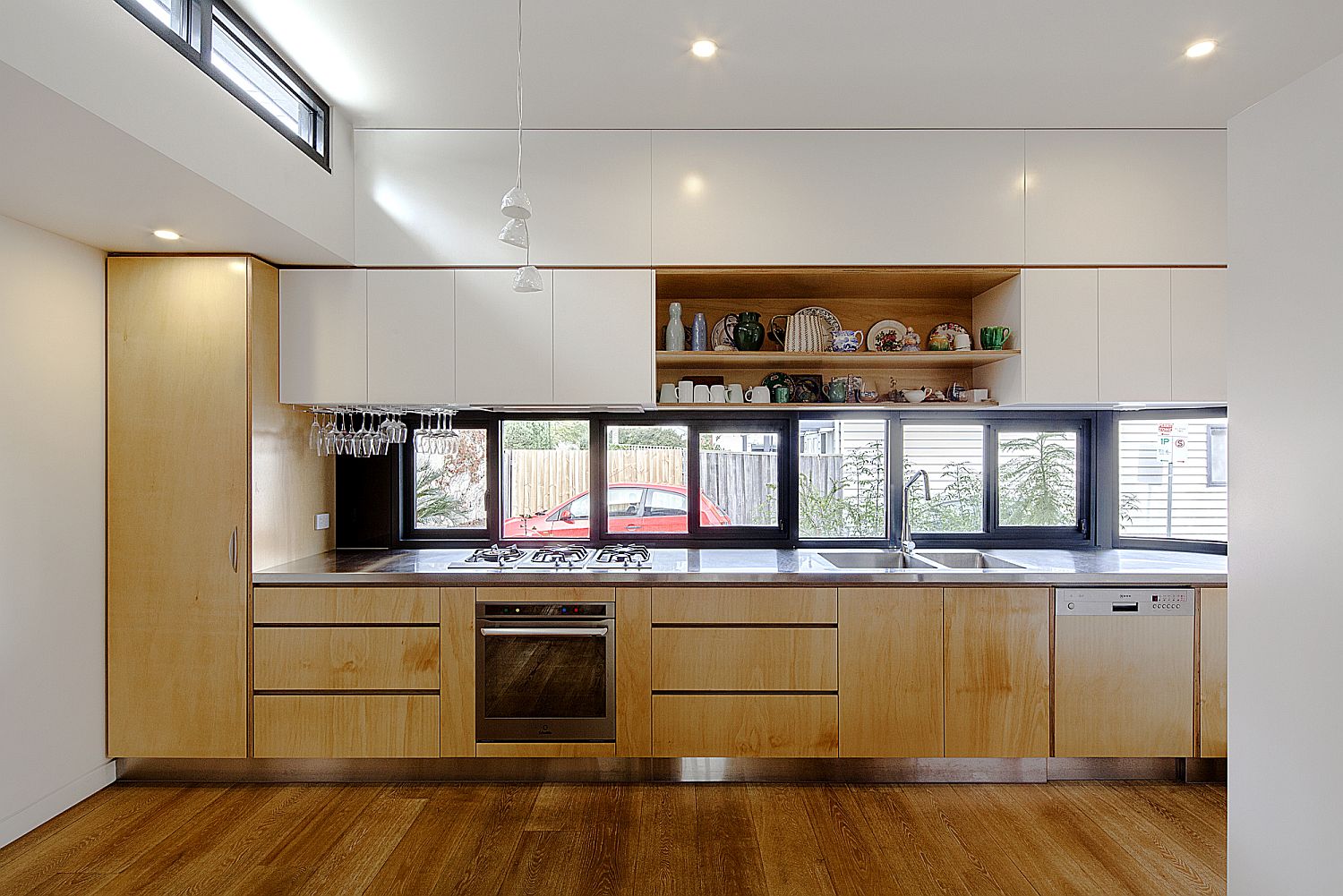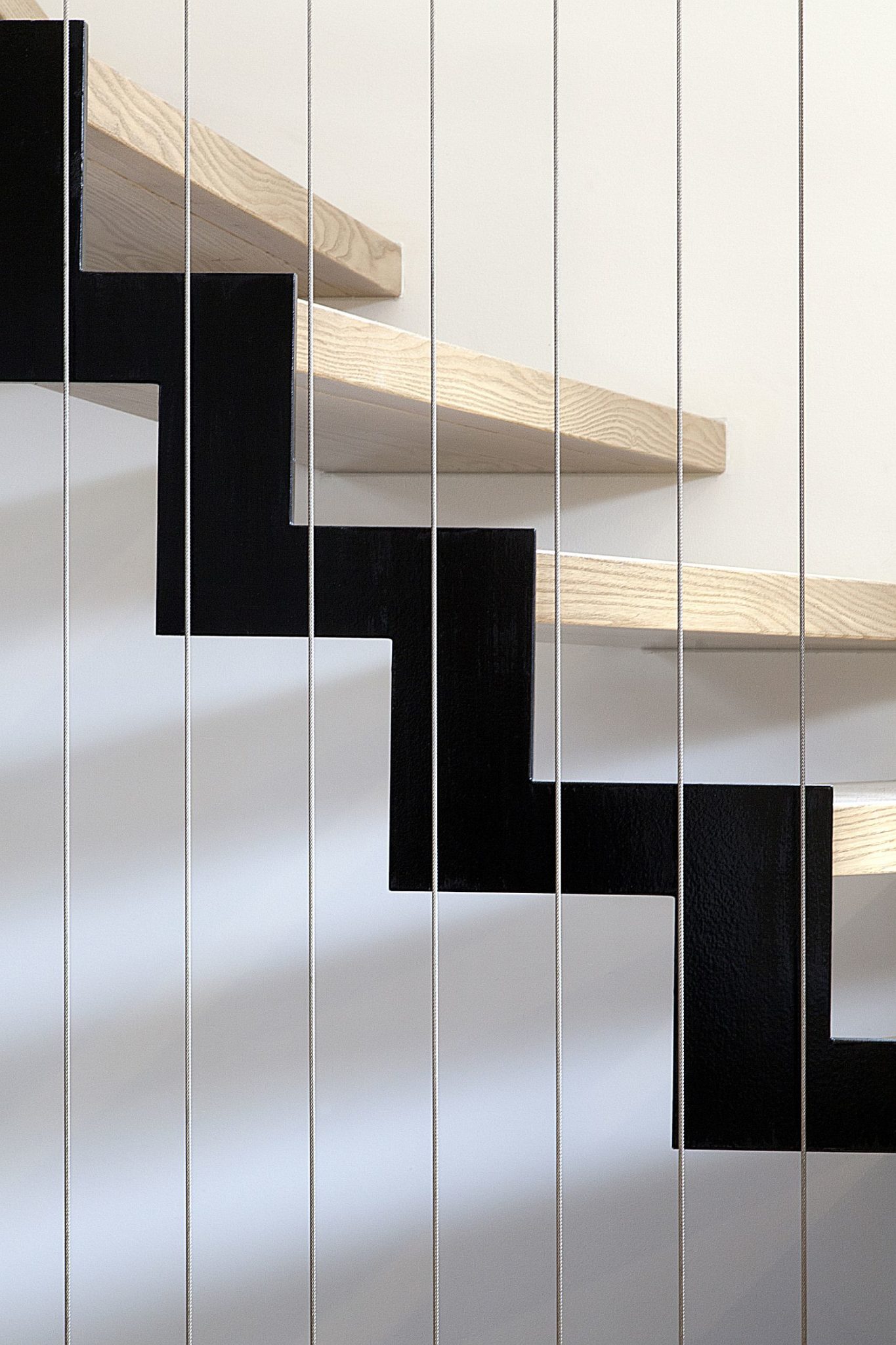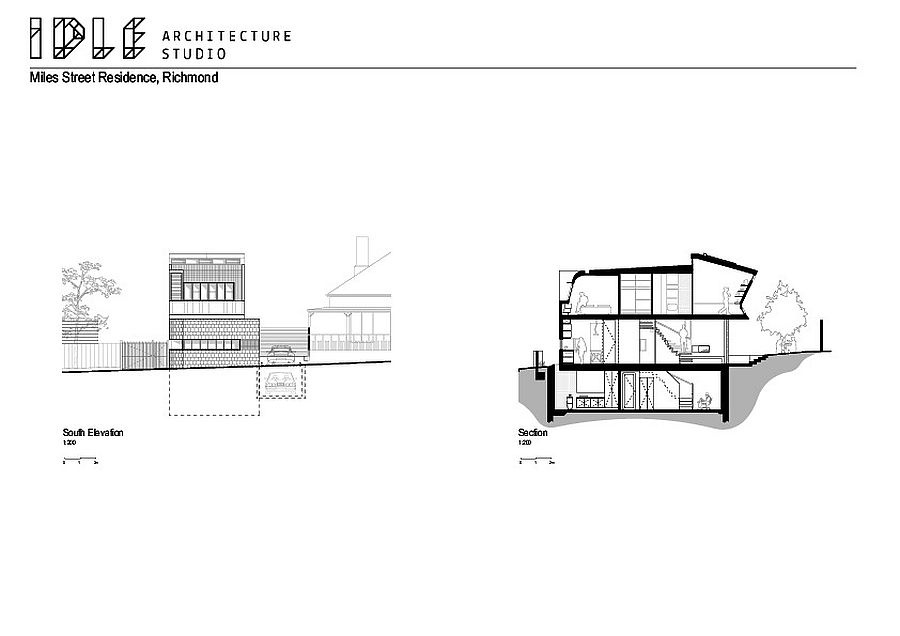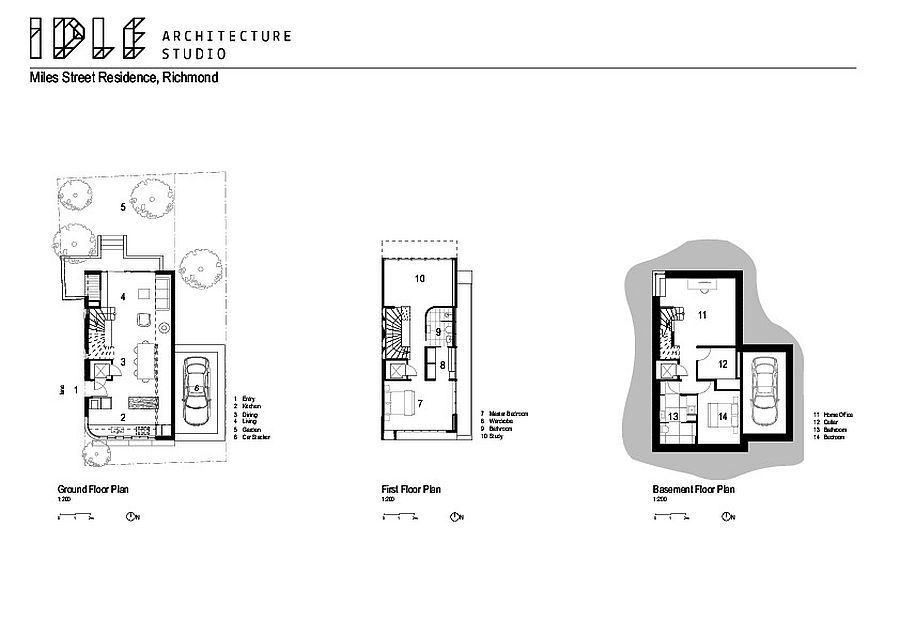 Liked the story? Share it with friends.