Creating the perfect inner city family home is all about finding that delicate balance between space, privacy and a sense of openness that still invites natural ventilation indoors. Designed on cramped 147 square meter lot in Richmond, Melbourne, the T2 Residence by fyc architects achieves all this and a whole lot more with a design that combines vernacular favorites with modernity and a healthy dosage of wood! Borrowing from the traditional workers cottage homes in the neighborhood along with a touch of industrial charm of the converted warehouse residences that are starting to dominate suburban Melbourne, the new house feels spacious, elegant and even minimal at times.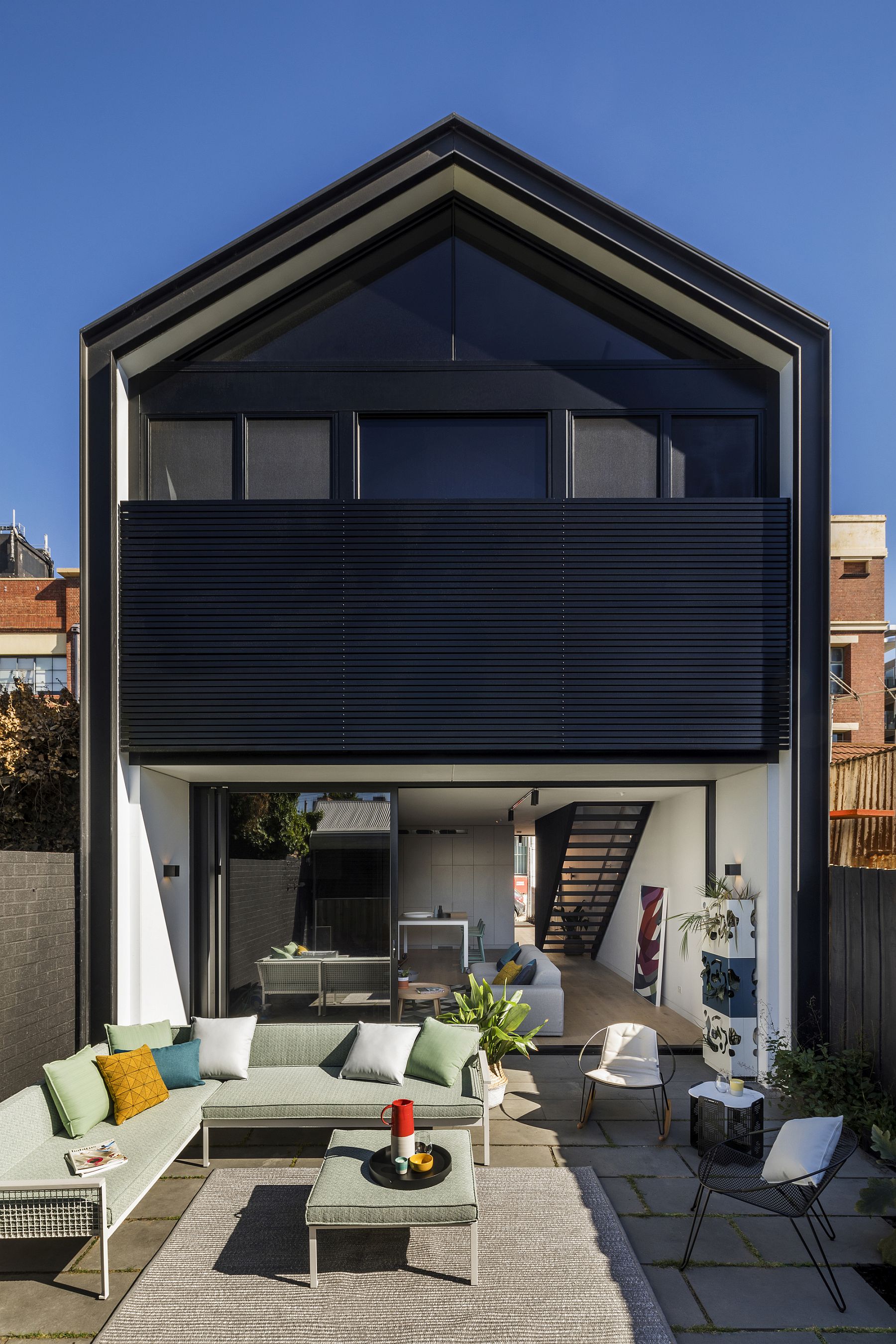 Glass and metal elements are carefully intertwined with the wooden planks used to create the private façade of the house. Step inside and things feel far more modern with a neutral color scheme anchored in gray and white being disturbed only by pops of yellow and blue. It feels fresh and energizing at every turn even as black timber battens and unique staircase design that ushers in natural light give the house a distinct identity of its own. The rear yard feels secure and serene with the rooftop deck offering an additional outdoor hangout option.
Smart, space-conscious and providing a bridge between the past and present of Richmond with its exceptional design, the T2 Residence feels like a breath of fresh air indeed! [Photography: Rachael Dere]
RELATED: St Kilda East House: Budget Family Home Combines Classic with Contemporary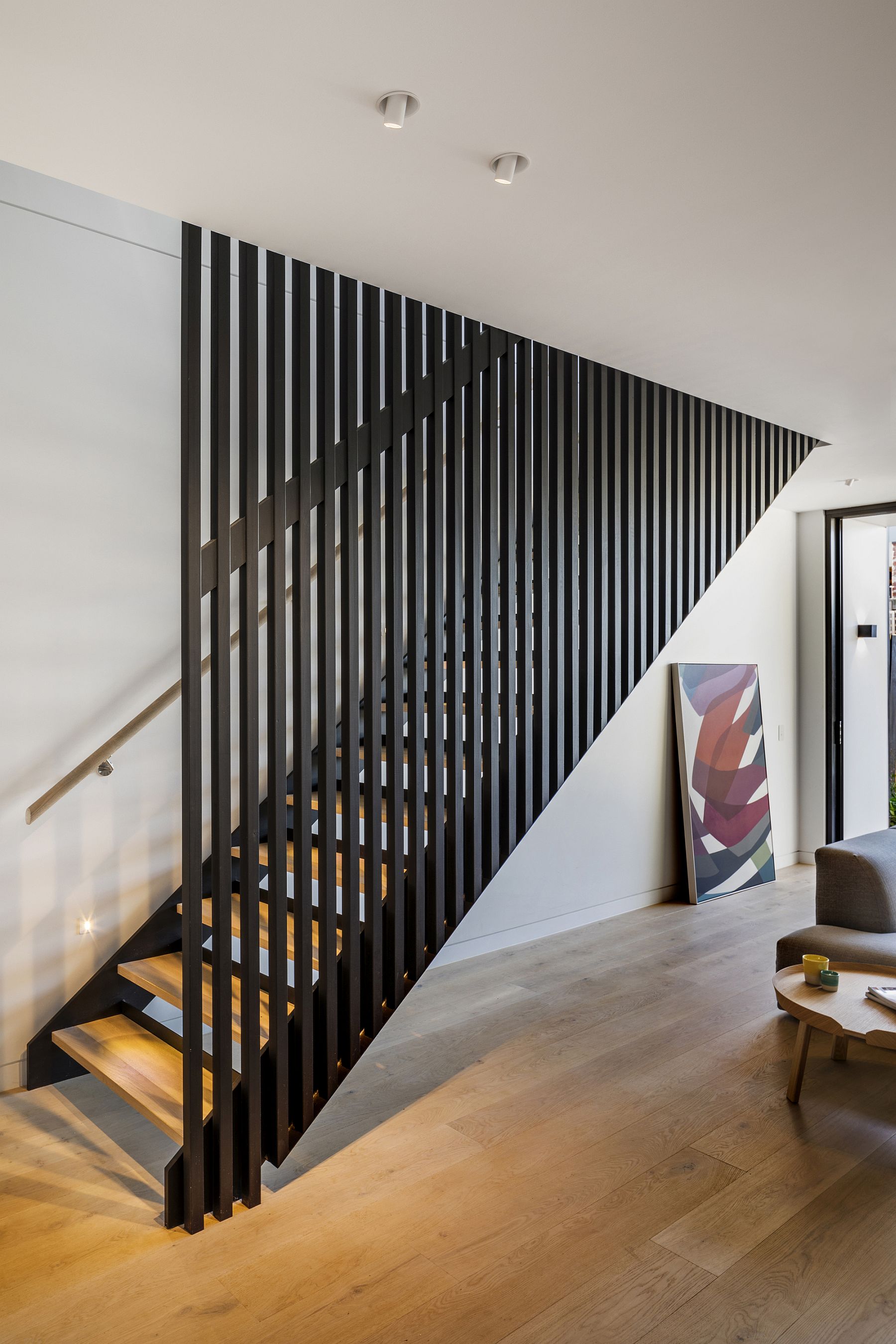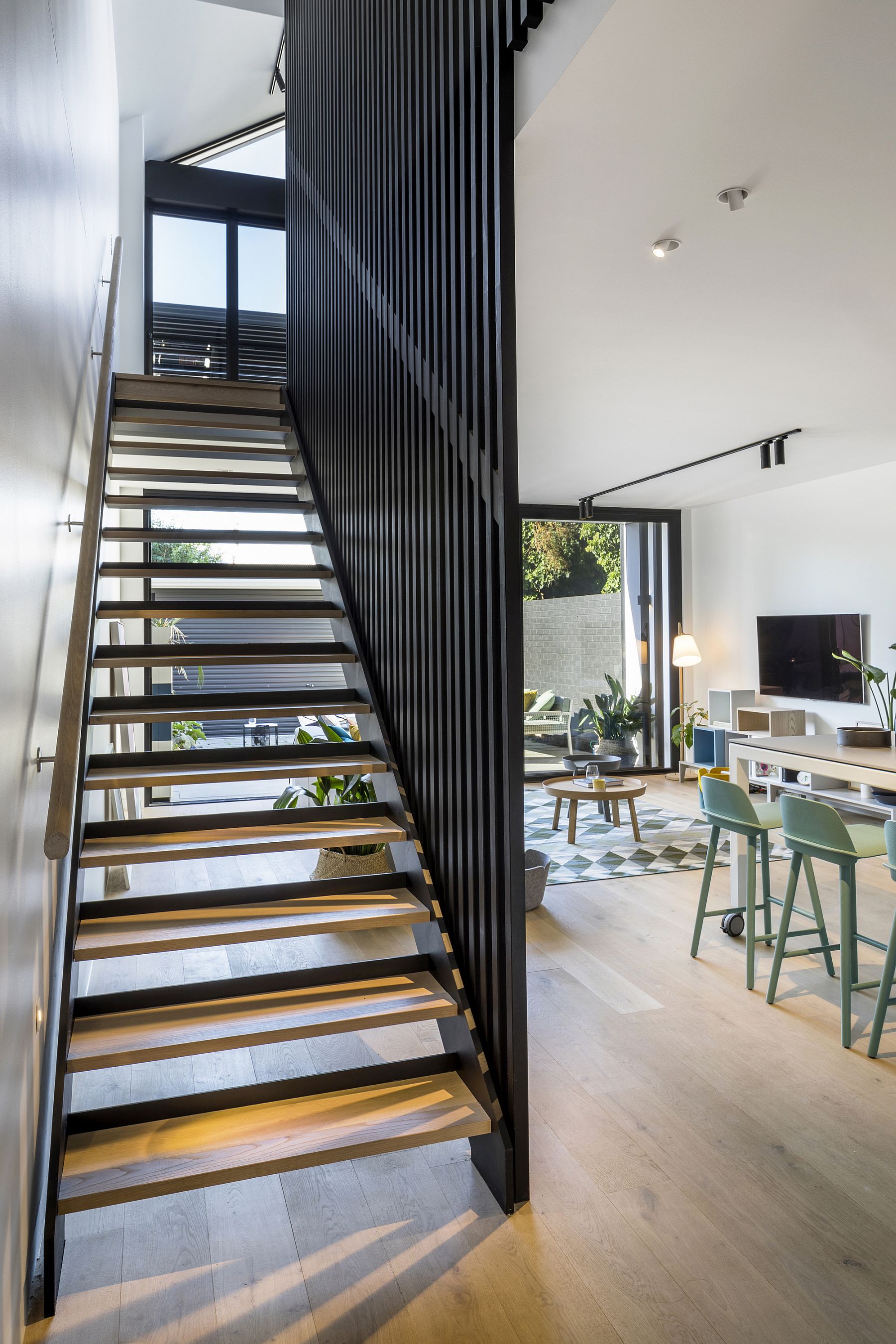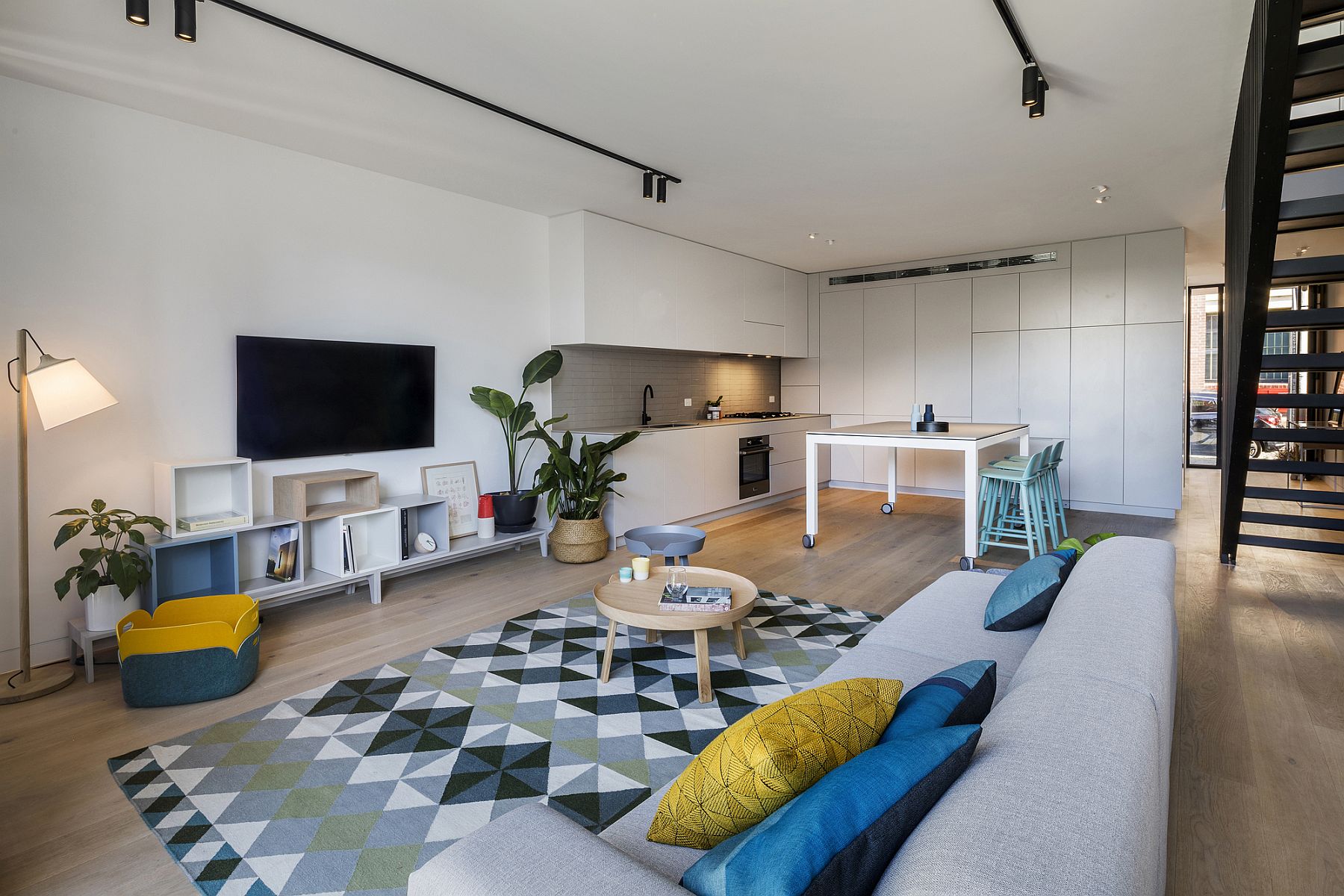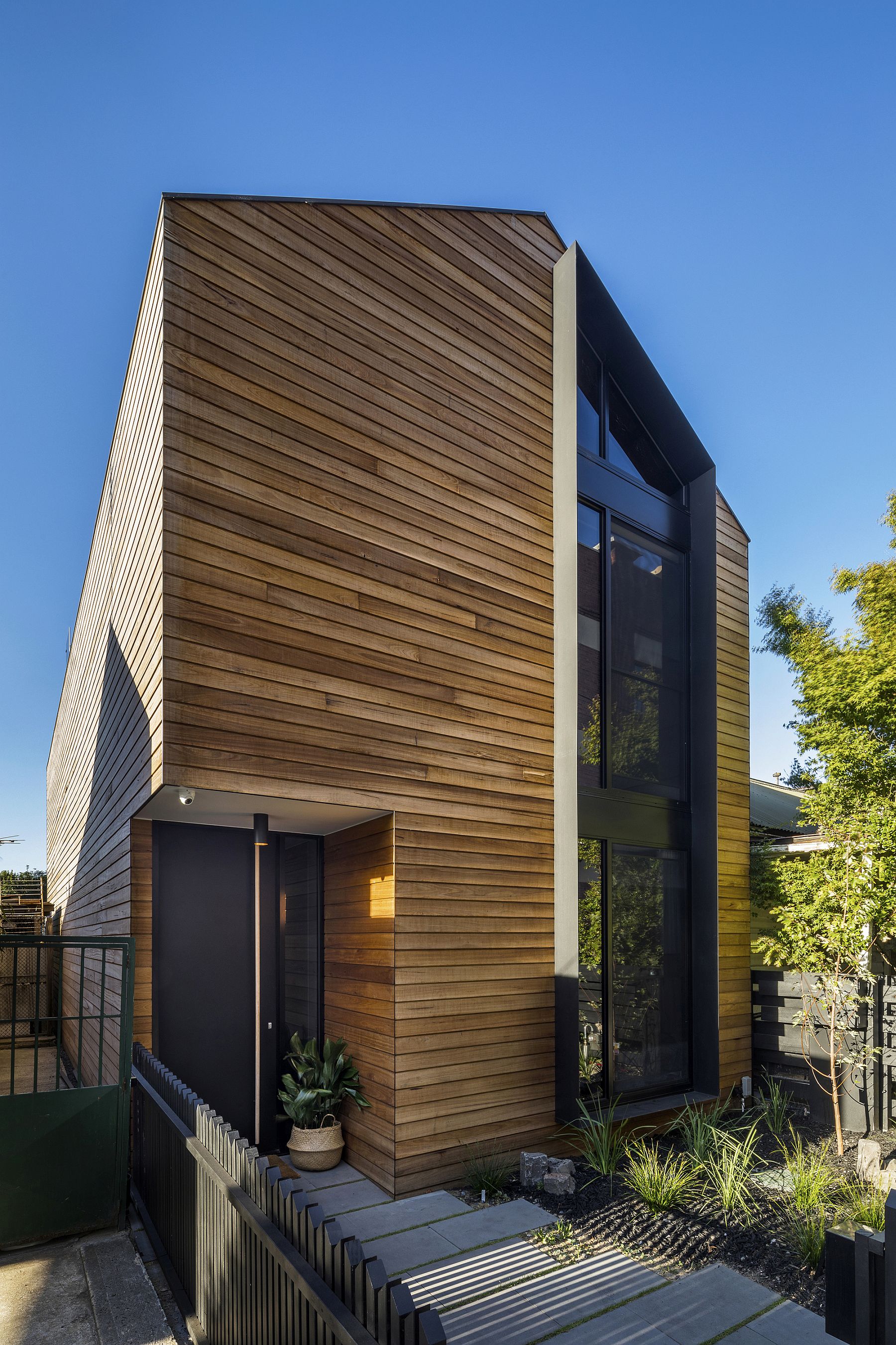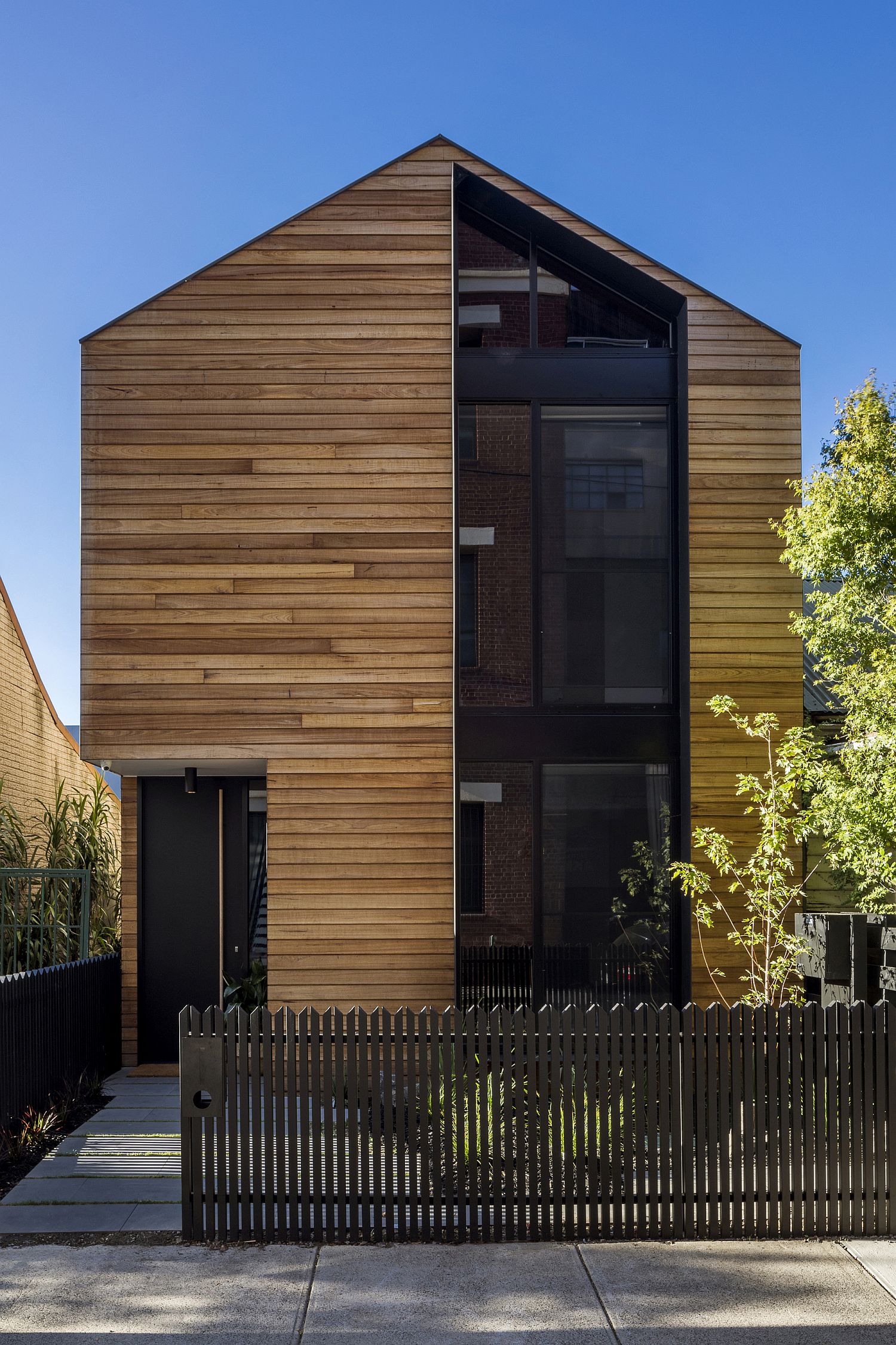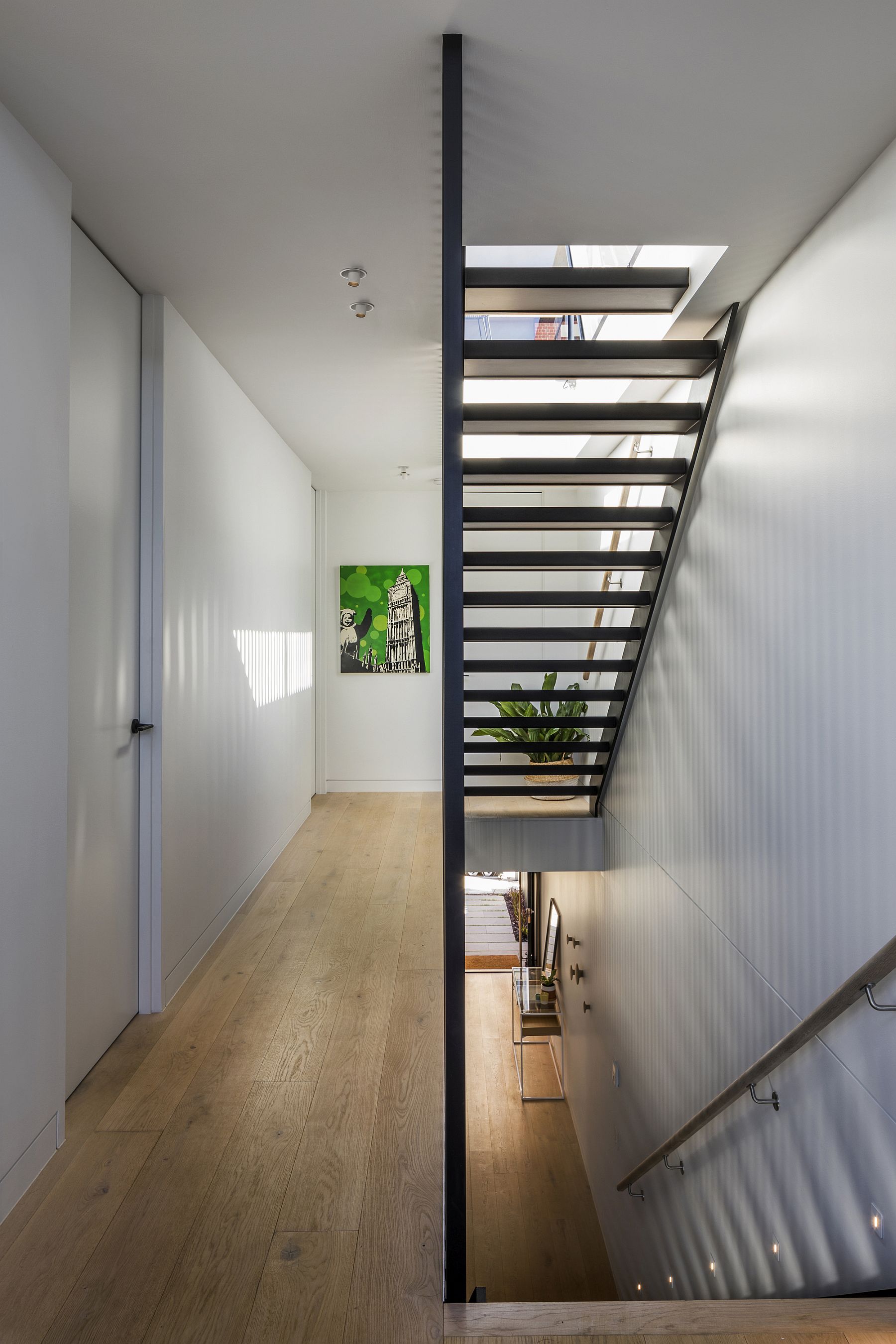 Its facade is a play on the features of the cottage that typified the area and the very cottage that occupied the site. Its recessed entry porch contrasts with the typical porch experience of the corrugated roof addition, whilst the typically recessive single sash window has now been elongated and brought forward through the steel plate surround.
RELATED: Contemporary Single-Family Residence in Florida with Serene, Timeless Allure