It is very rare to find a home that combines eco-savvy design with mesmerizing nature views and luxury that takes you into an entirely different world. Sitting on the edge of city of Kuala Lampur and overlooking a lush green forest reserve that blows you away with its sheer magnitude, the Be-Landa House designed by 29 Design is a modern masterpiece that is both relaxing and jaw-dropping! You would not imagine that such a stunning home sits on the edge of a sloping lot when you get a glimpse of its private street façade. Built to minimize footprint and wastage of space, part of the house sits on stilts and gives it a stunning pool area and series of decks in the rear section that end up stealing the spotlight.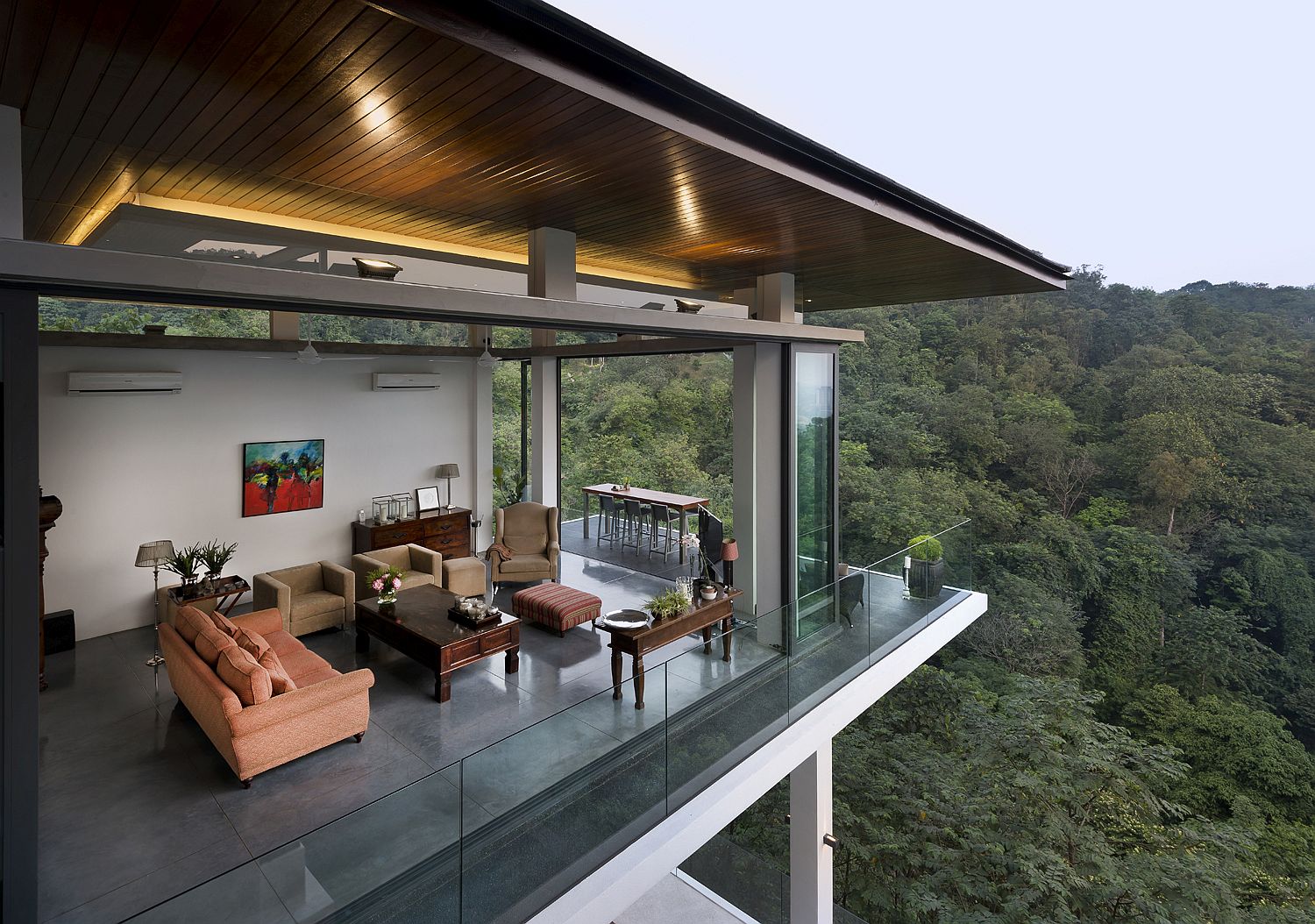 The three pavilions of the house that make it so very special each have something unique about them. The first sits entirely on the ground while the second is half anchored to the structure and half of it rests on stilts. It is the third and final pavilion that hangs precarious above the edge on pilotis and features a glass bridge that makes it even more breathtaking. An infinity pool that overlooks the forest along with the spacious and private decks are connected seamlessly with various private and public spaces on the inside for a residence that oozes class and luxury. [Photography: Lin Ho]
RELATED: Dramatic Sao Paulo Residence Overlooking the Ocean and Atlantic Forest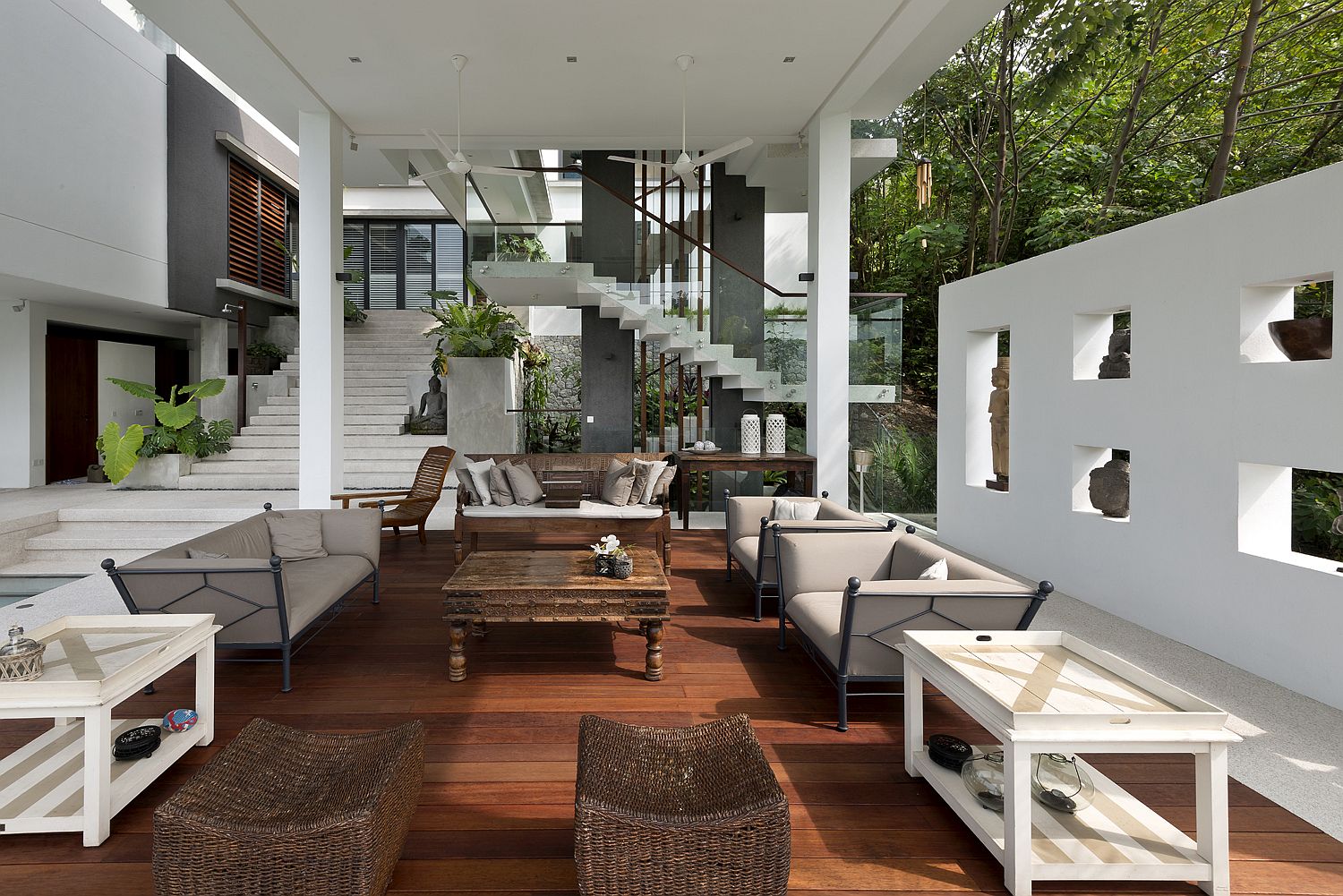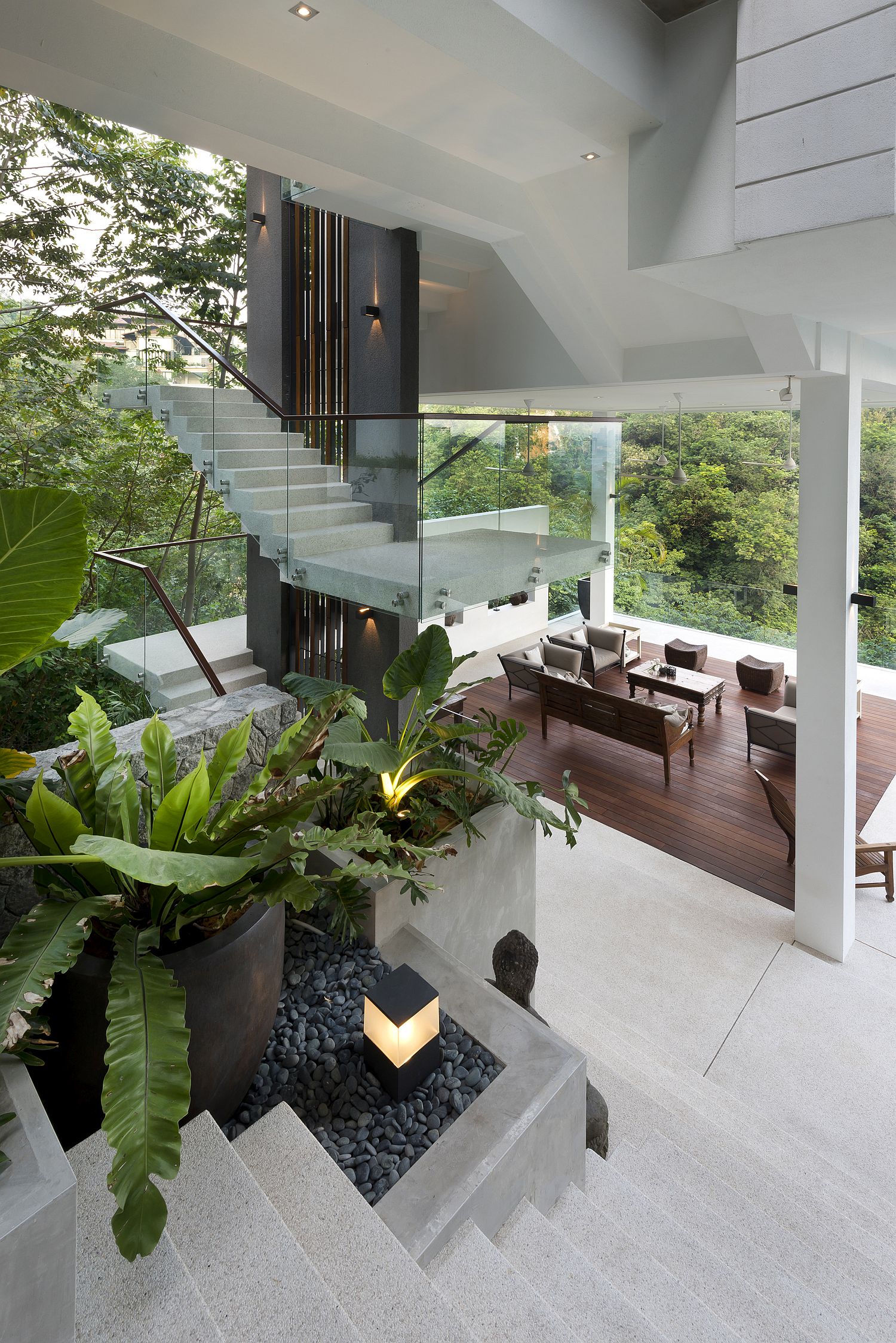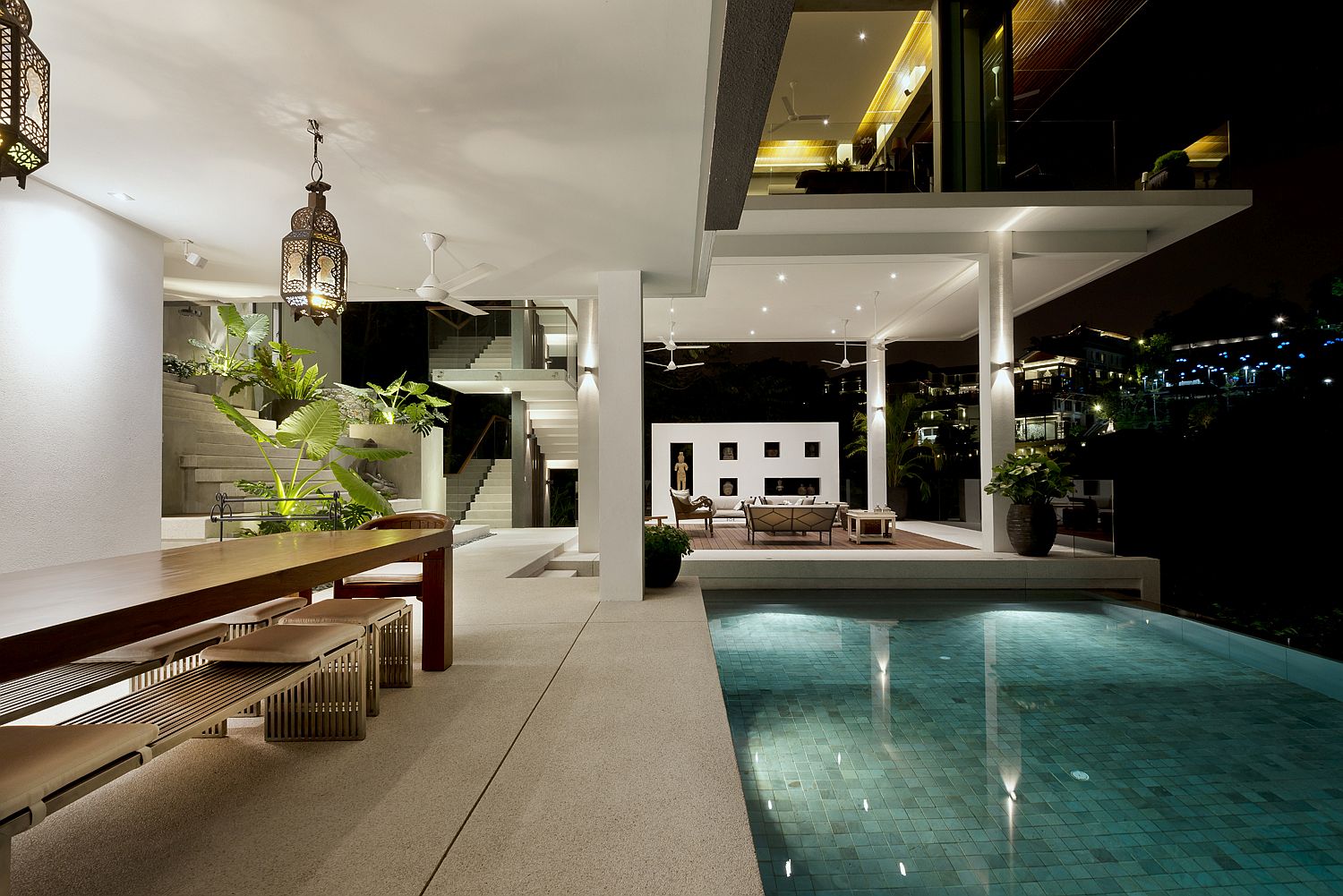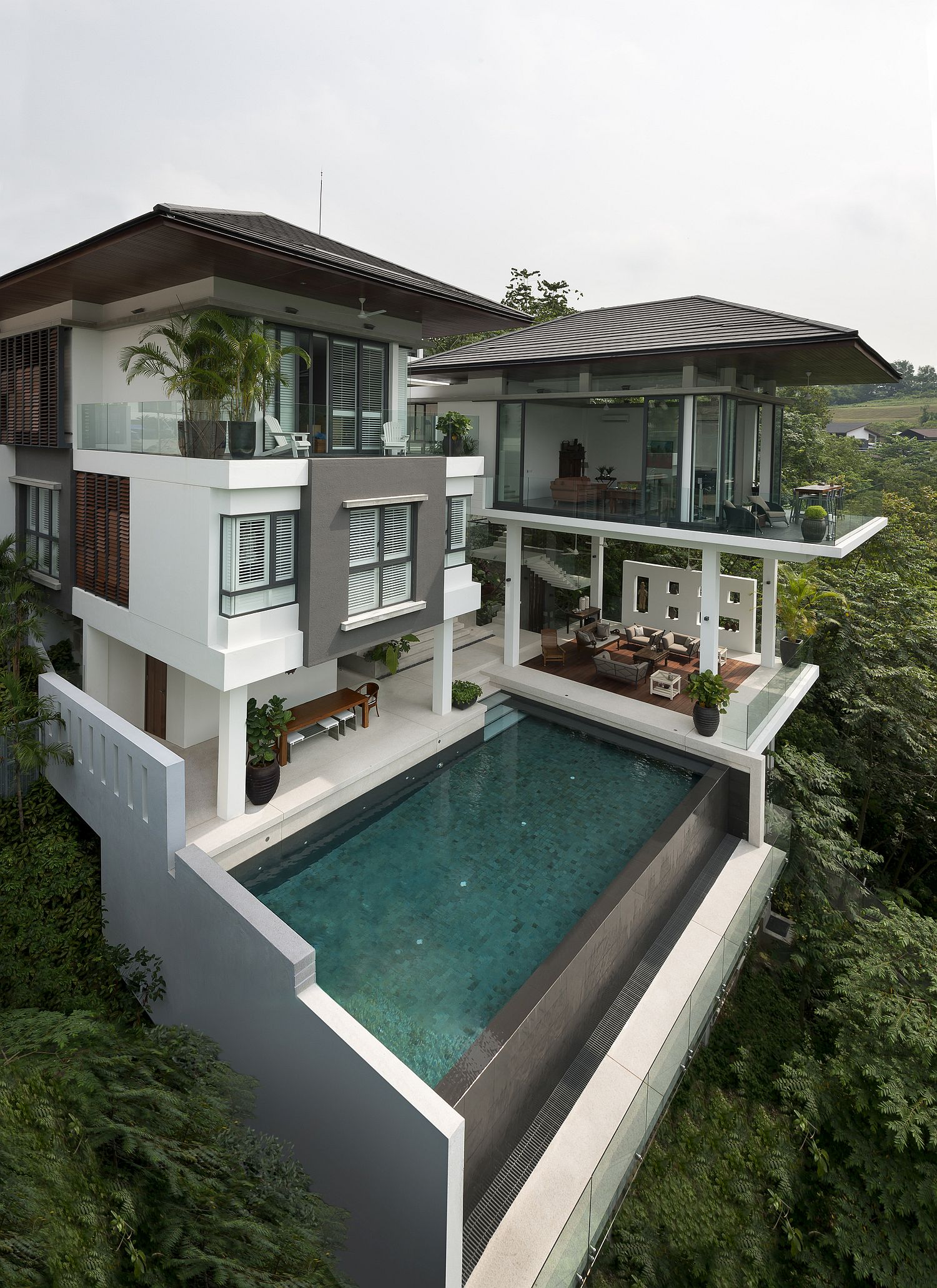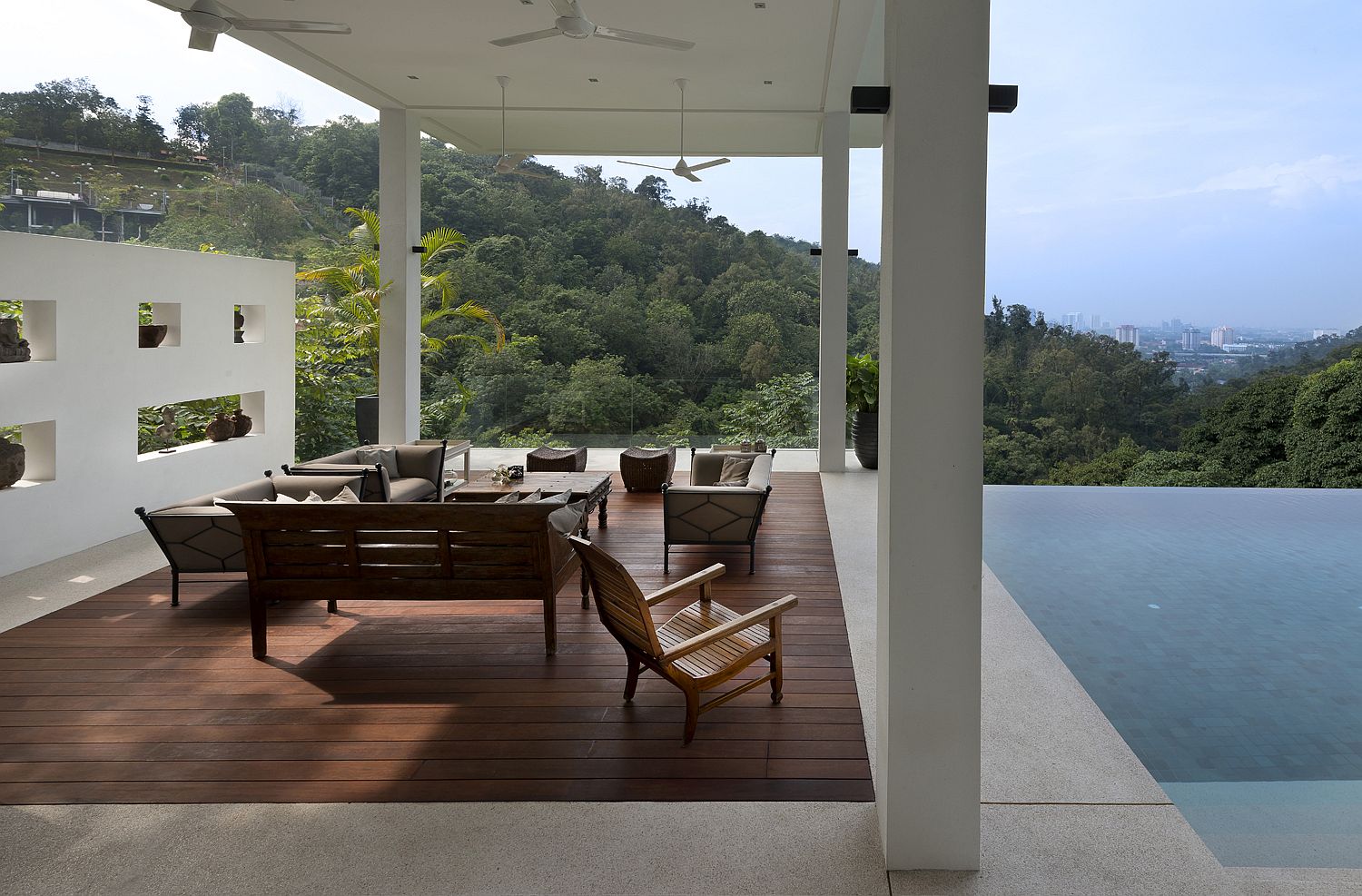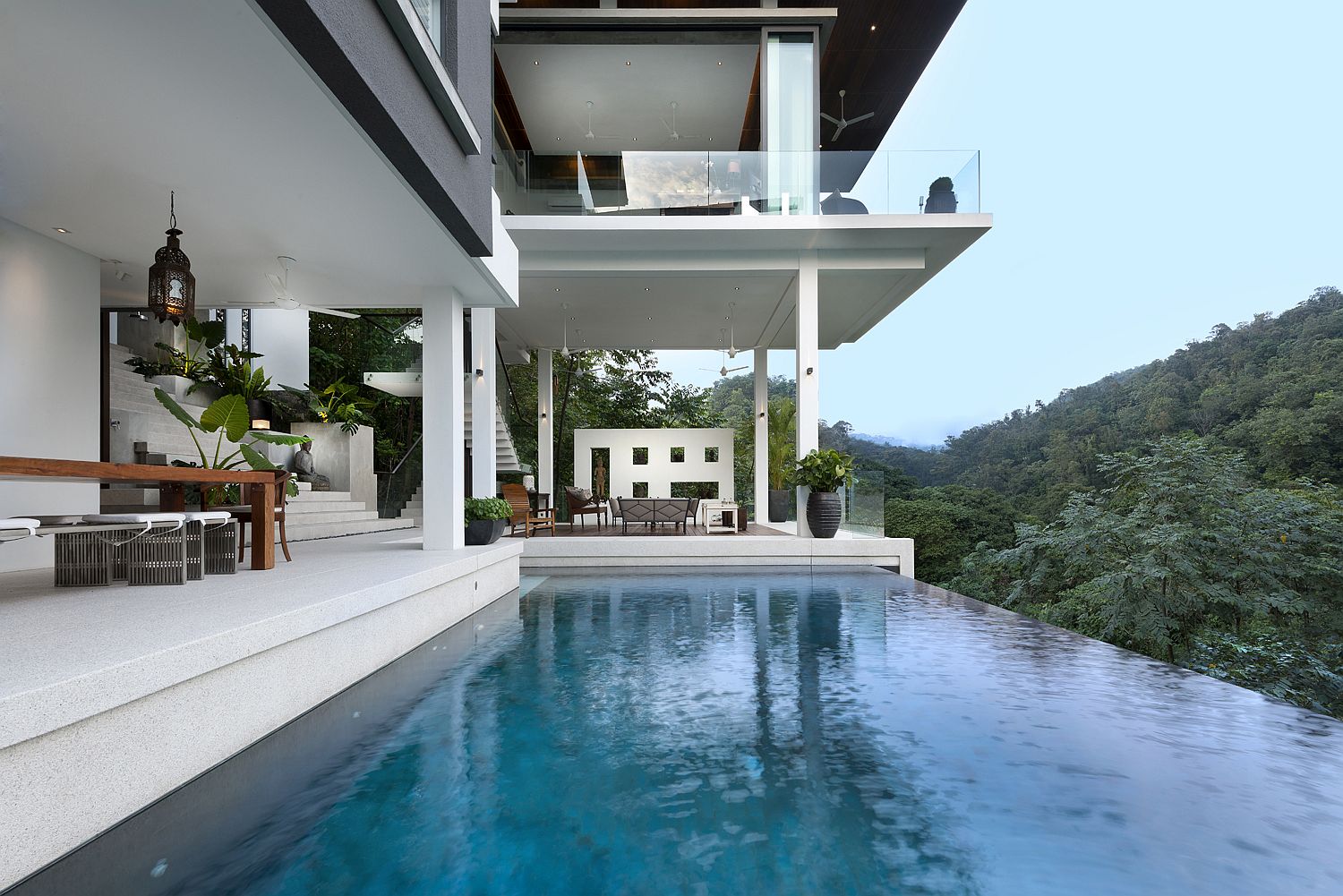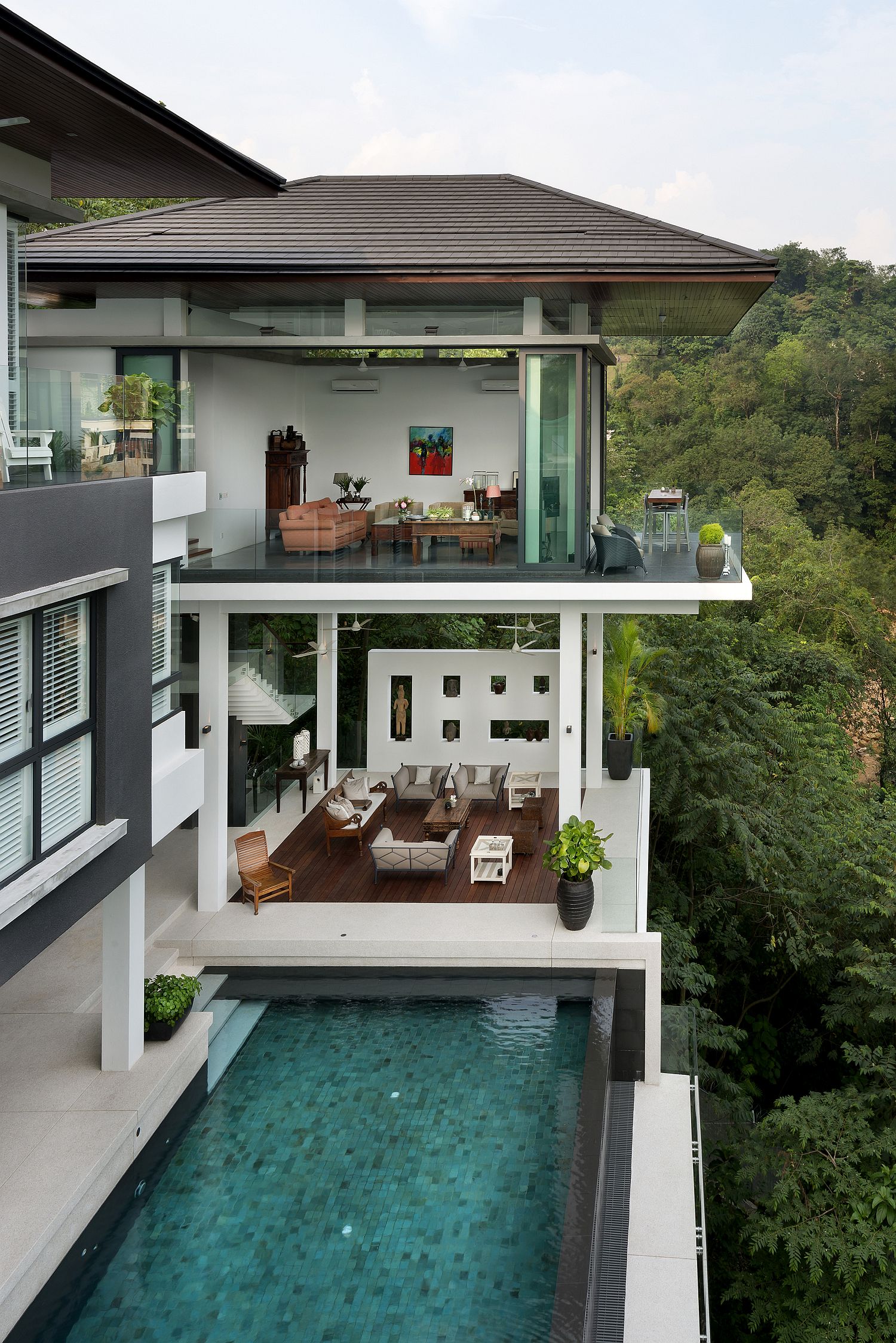 The Foyer features an elevated view straight through to the forest reserve across the valley, framed by the 2nd & 3rd Pavilions. The lowest poolside living area was used in Crazy Rich Asians, in the scene where the ladies gathered for Bible study and tea. This level is shielded from the rain and equatorial sun by the spaces above.
RELATED: Dramatic Rio de Janeiro Home Enthralls With Amazing Ocean Views And Minimal Flair