Making most of limited space often requires creativity that ventures beyond the mundane. Nestled in a busy urban neighborhood in Indonesia, this contemporary loft does just that with an approach that forces you to think 'vertical'. The design of the home on a 100 square meter lot places emphasis on spacious interiors where nature outside becomes a seamless part of the living areas. This is done using a breezy modern-industrial design that fuses a smart frame in iron beams with cement, wood and glass walls to offer the very best of both worlds.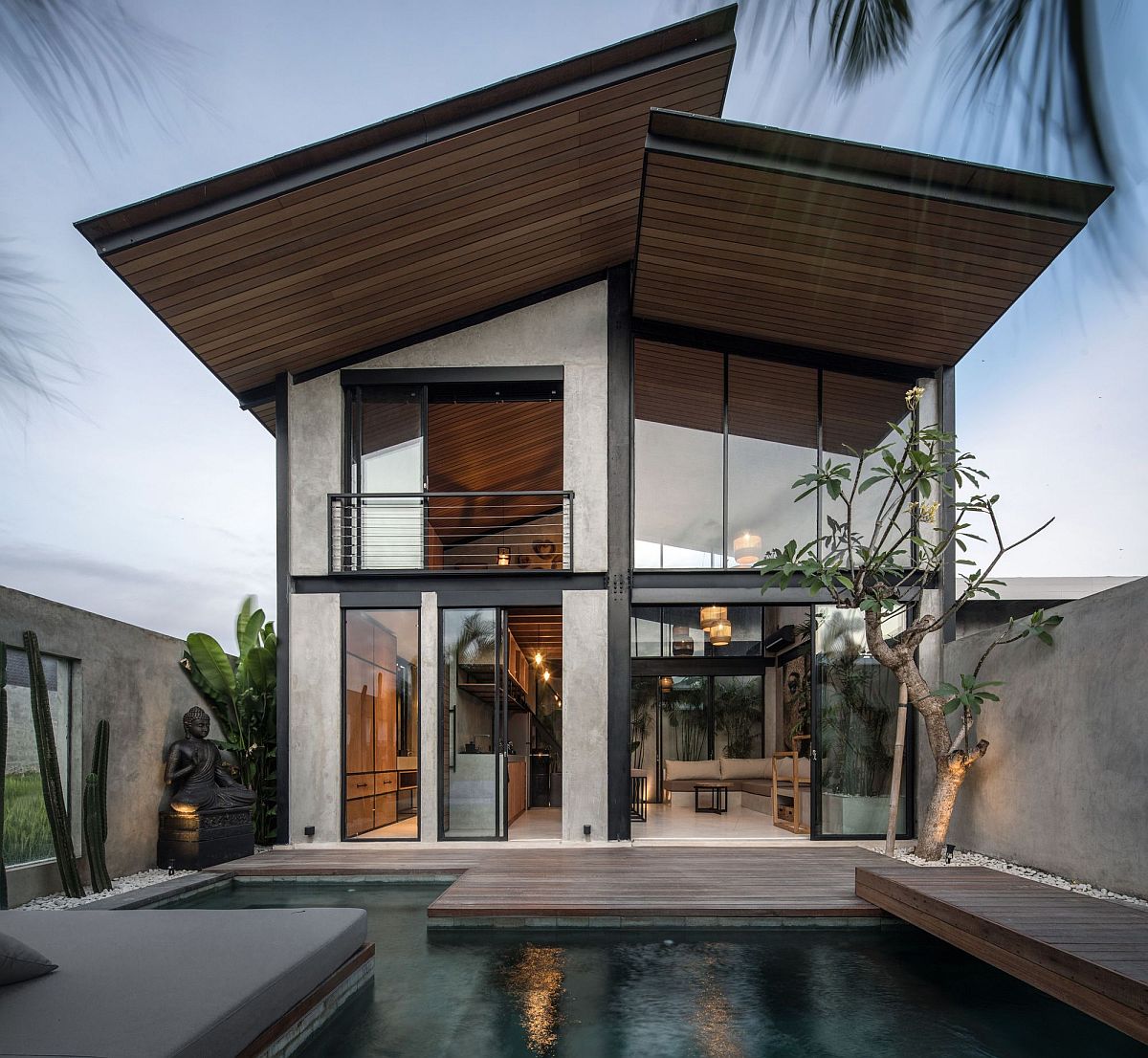 The Gaston Loft designed by Biombo Architects feels elegant and welcoming with a double-height living area that contains a large sectional and an open kitchen space next to it. On this level, there is ample room for everyone in the family to come together and have a good time even as the large glass walls connect this area with the pool outside. The pool and deck with a large sunbed at the heart of it all make for an impressive backyard even as the upper levels contain the bedrooms.
An intelligent and adaptive design, unique roof and warm lighting complete this wonderful contemporary home where life feels like an absolute breeze! [Photography: KIE]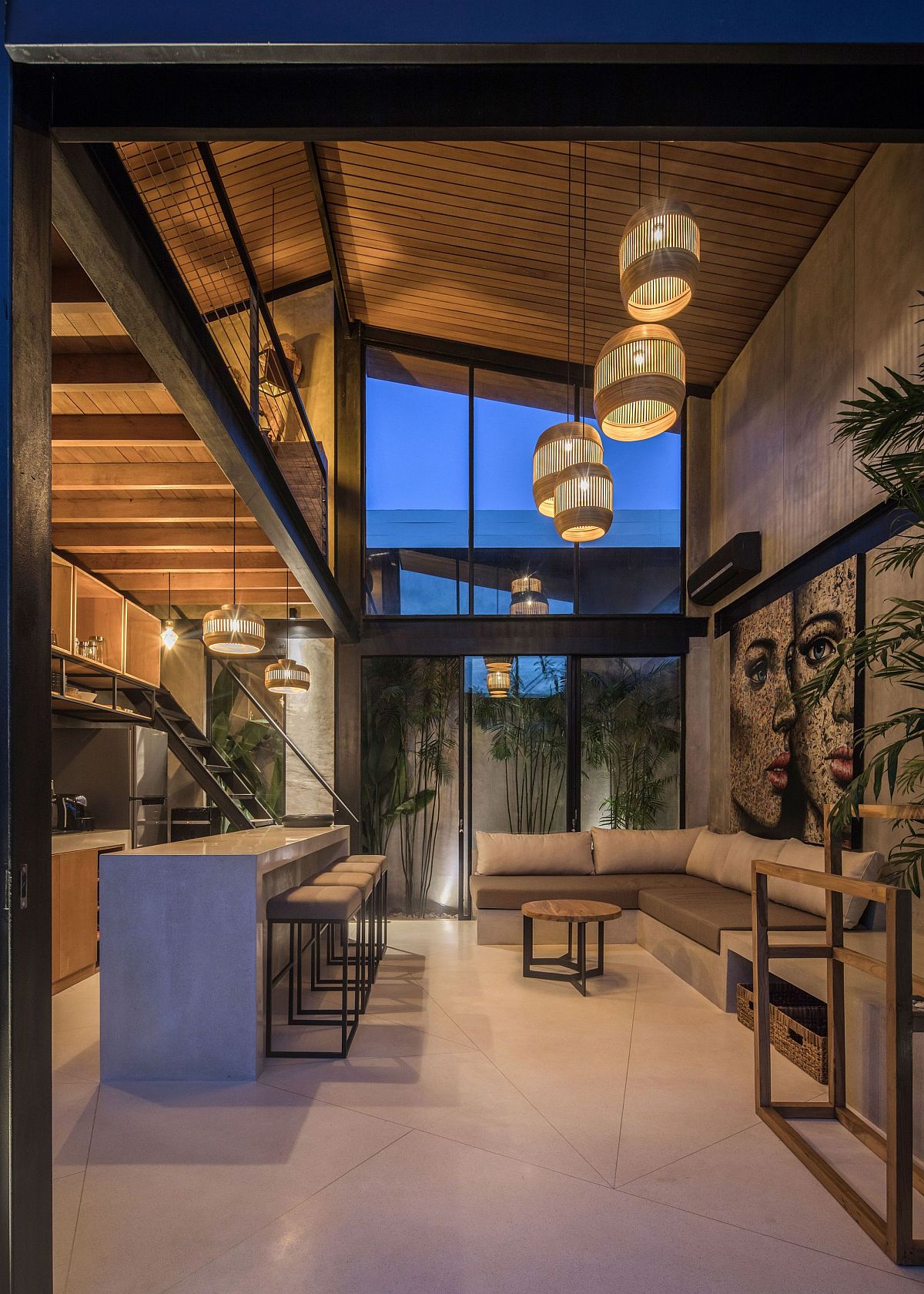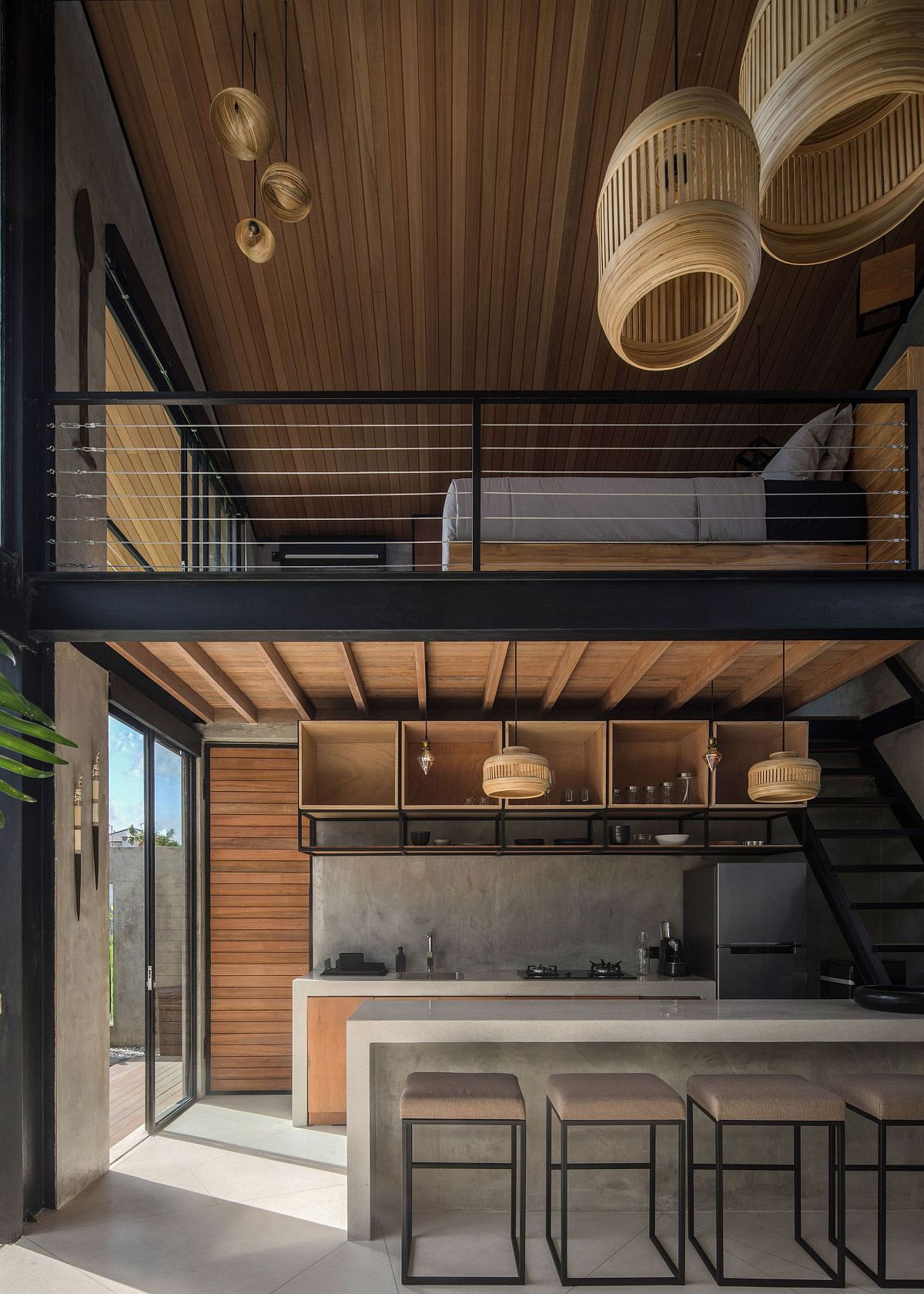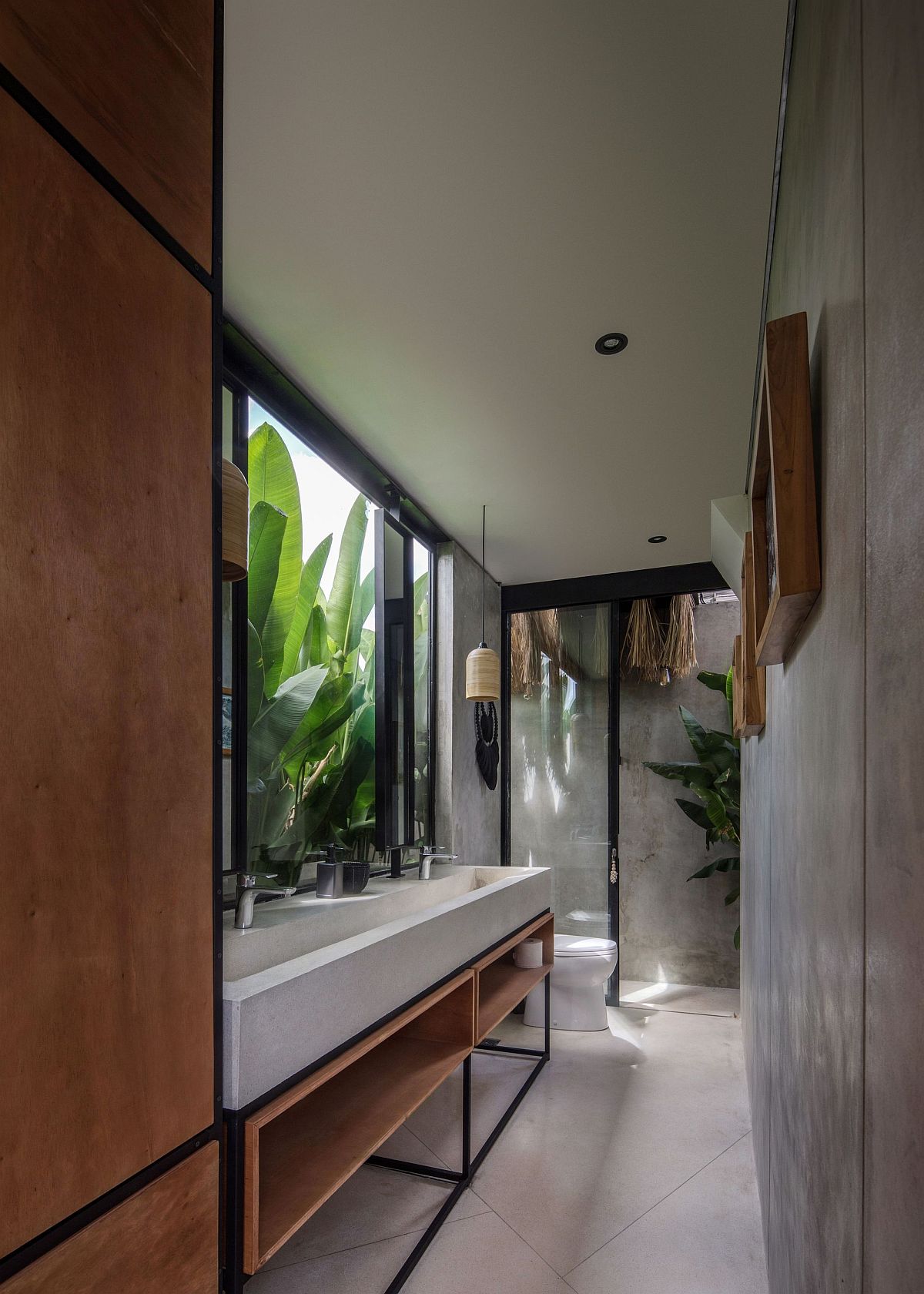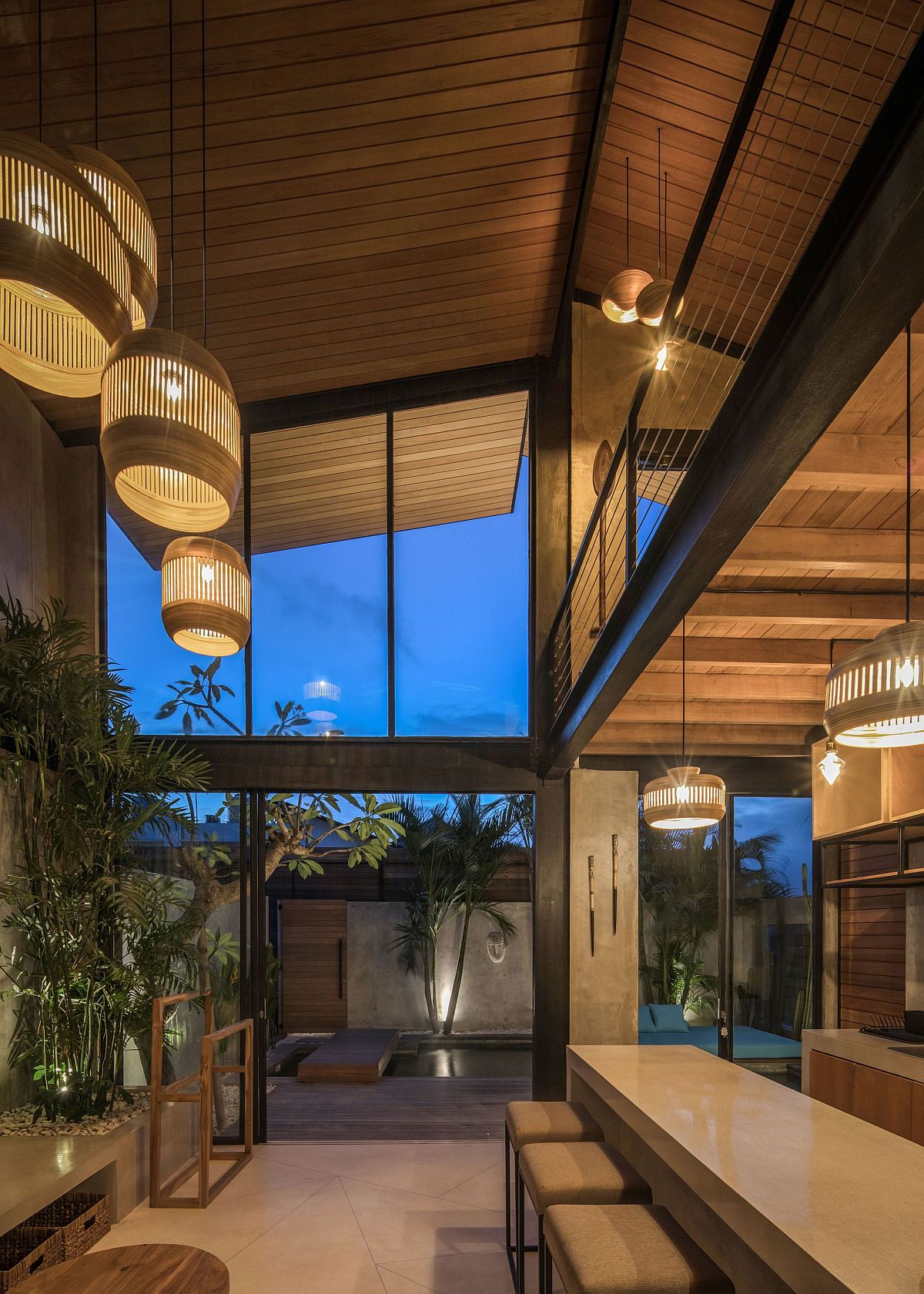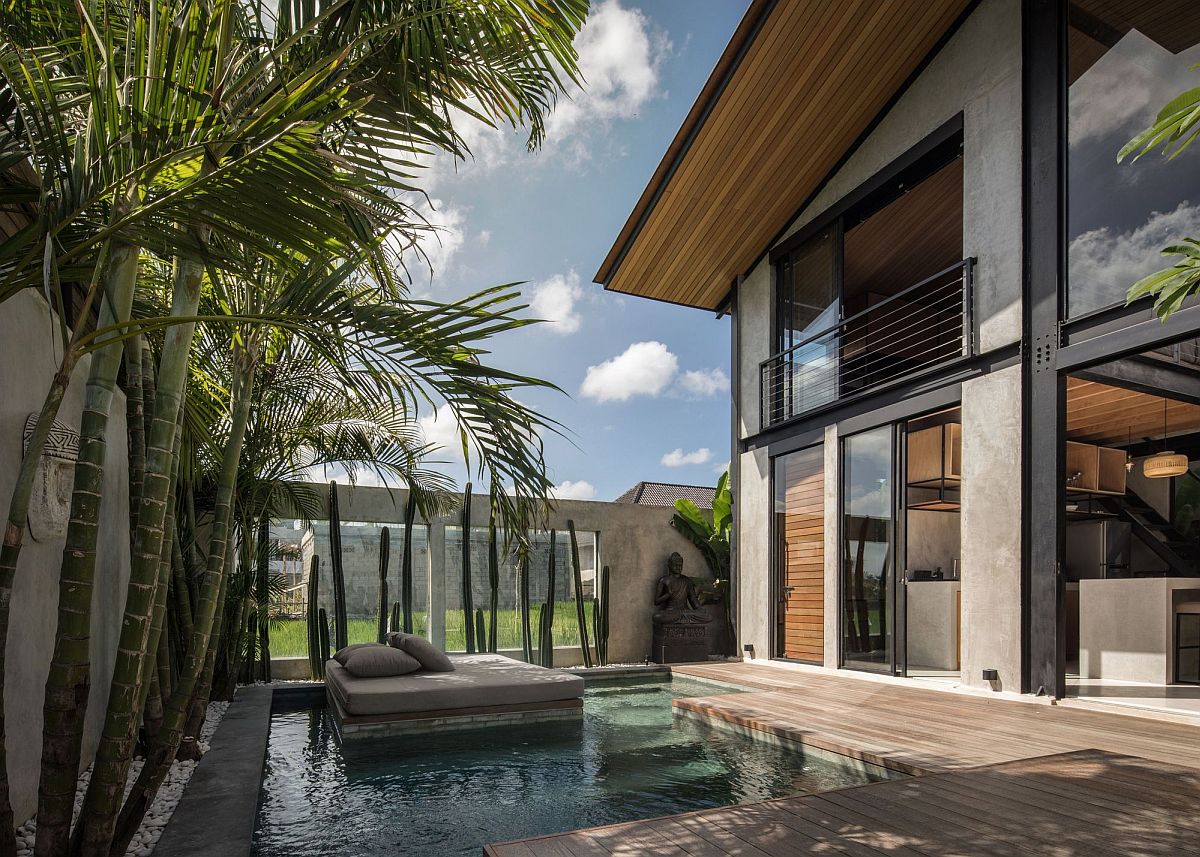 The roof design on this loft building uses a roof with 2 different levels with the aim of the mezzanine above getting natural light, facilitating the flow of rainwater evacuation, and further adding to the aesthetics of the building façade. Overall, the loft in has a predominantly gray color, a little black from the window door frames, and brown from the use of wood in the furniture and ceiling.