Remodeling an old home into a modern delight that meets the needs of its contemporary owners is a hard task in itself. But this becomes even more challenging when you have to incorporate space-savvy features and smart storage options that make the most of every inch on offer. Nestled in in Cagliari, Italy, this stylish, unique and charming modern home was redone by Mauro & Matteo Soddu from Tramas & STUDIOTAMAT to ensure that there is never a dull moment for those residing here! The floor plan of the revamped interior utilizes the vertical space on offer to the hilt by adding a mezzanine-level bedroom and study that enhance the visual appeal of the space.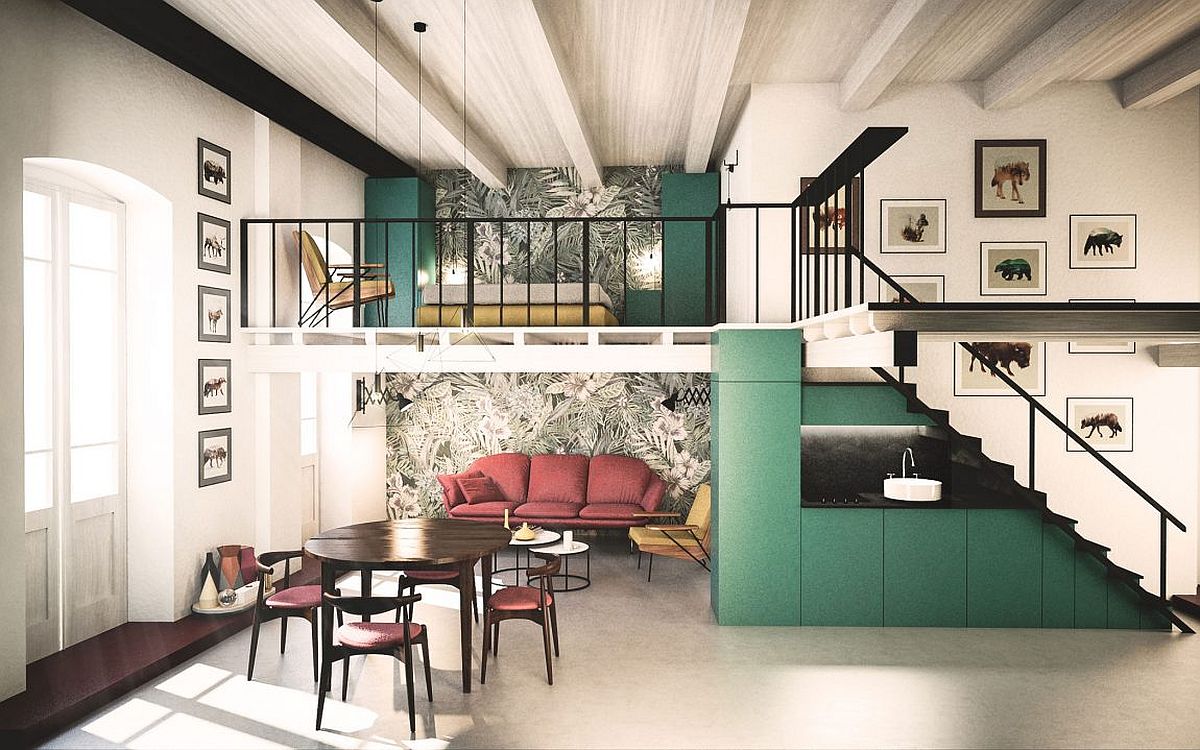 RELATED: Space-Savvy Home in Slovakia Cleverly Utilizes Its Mezzanine Level
It is easy to see the many space-saving additions inside this cheerful and light-filled home. The standalone kitchen unit and workstation (sitting under the stairway), the small living area and the multitude of nifty cabinets give the lower-level living area a breezy ambiance. The dining room sits at the heart of this floor and offers a glimpse of the mezzanine-level bedroom above. The blue cabinets of the kitchen and the dark, black workstation add color to the space, even as the custom wall mural in the living area and the bedroom above usher in pattern and panache.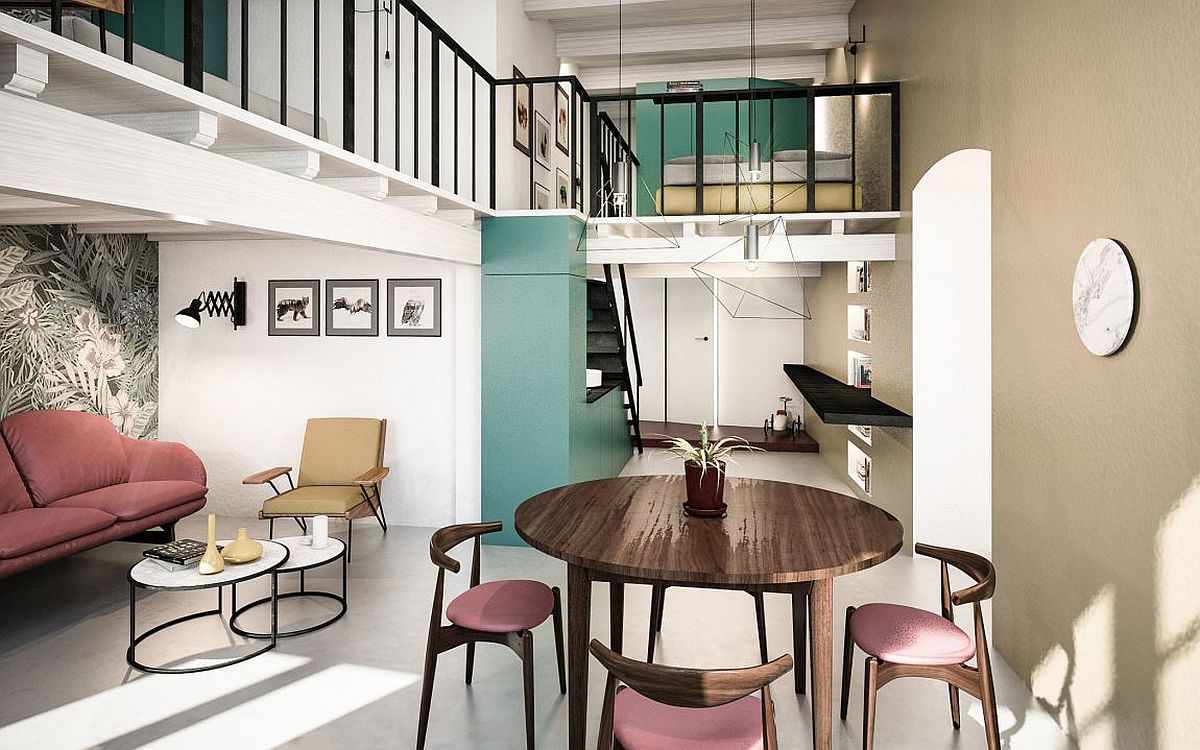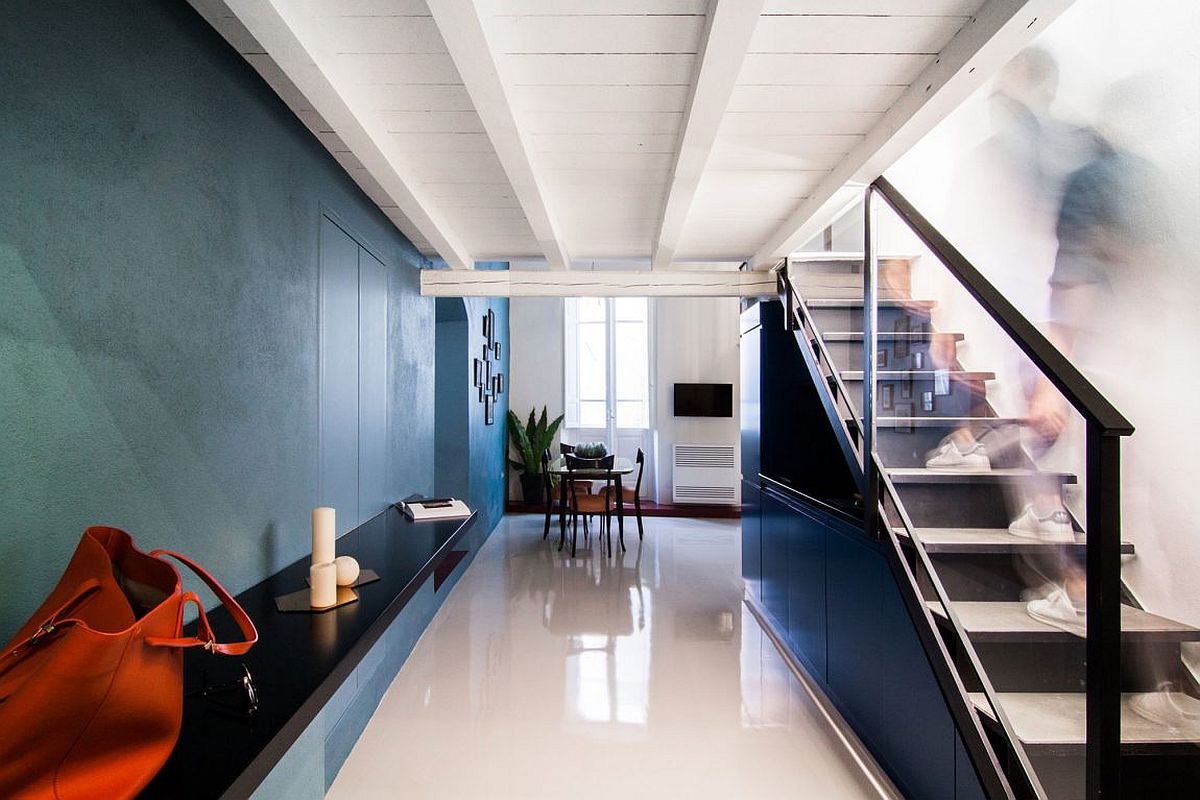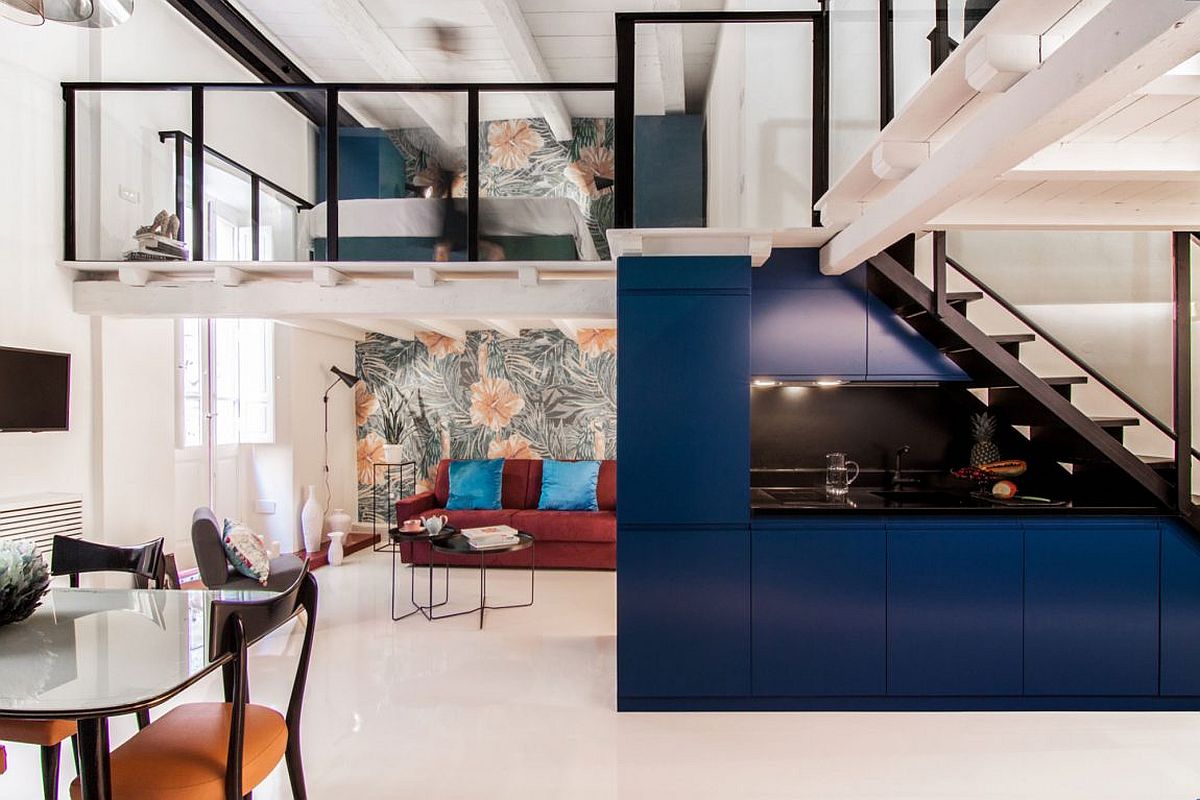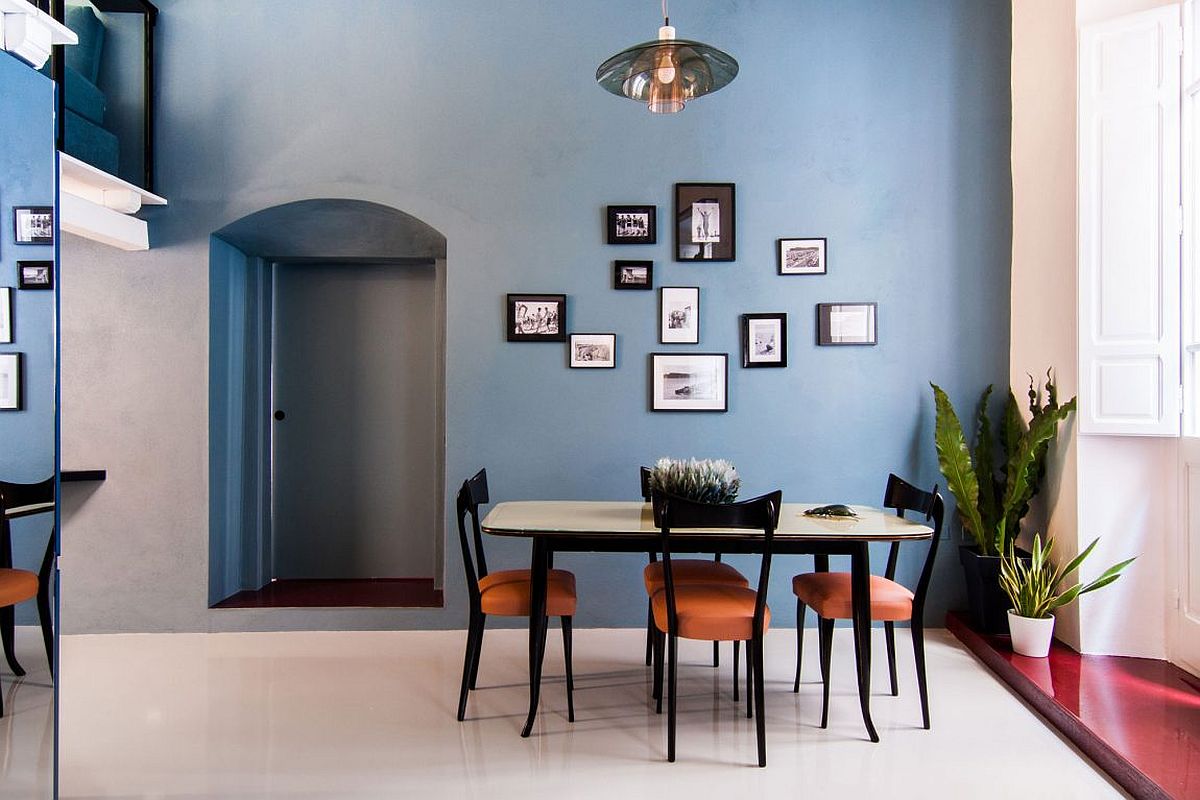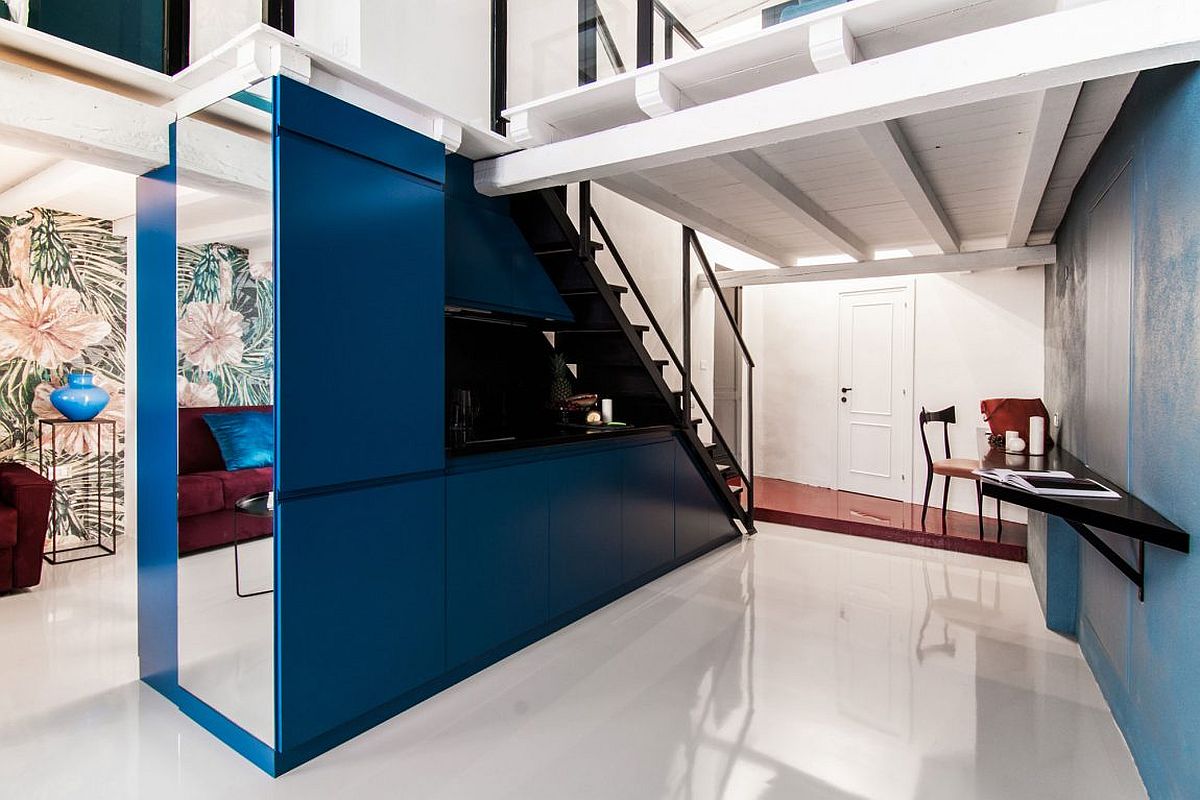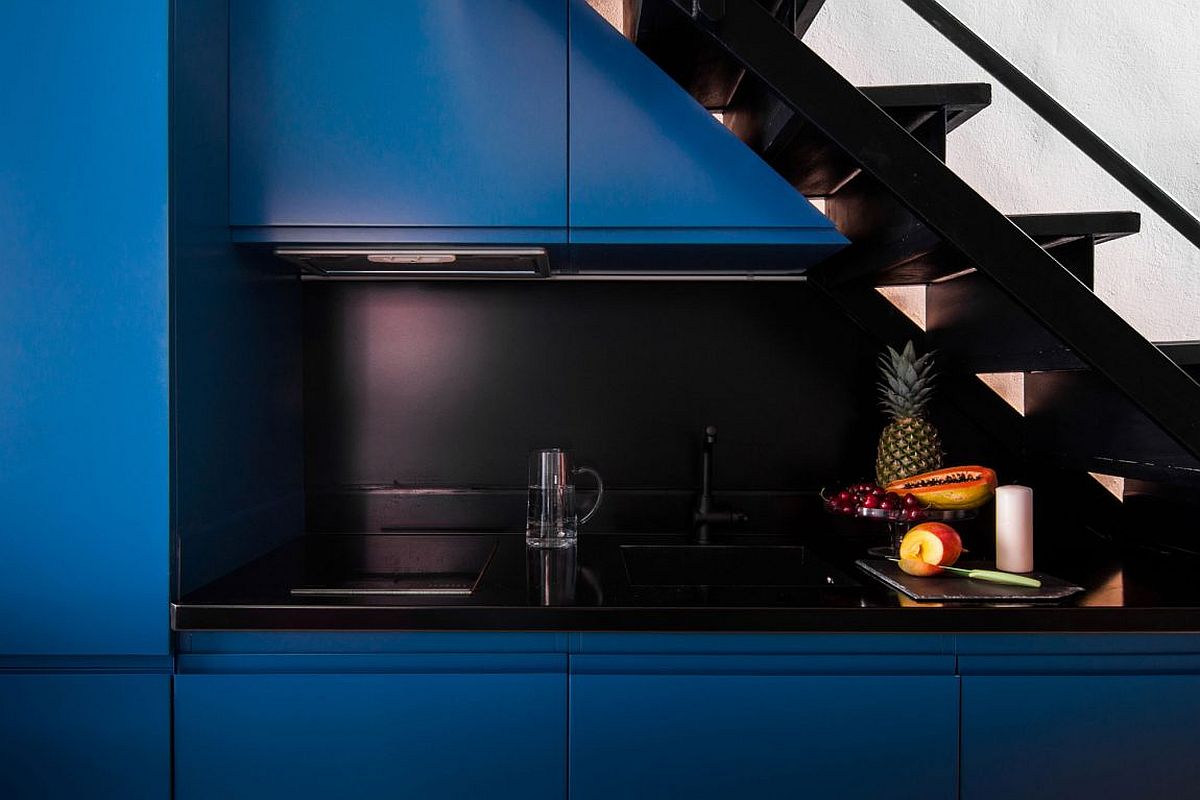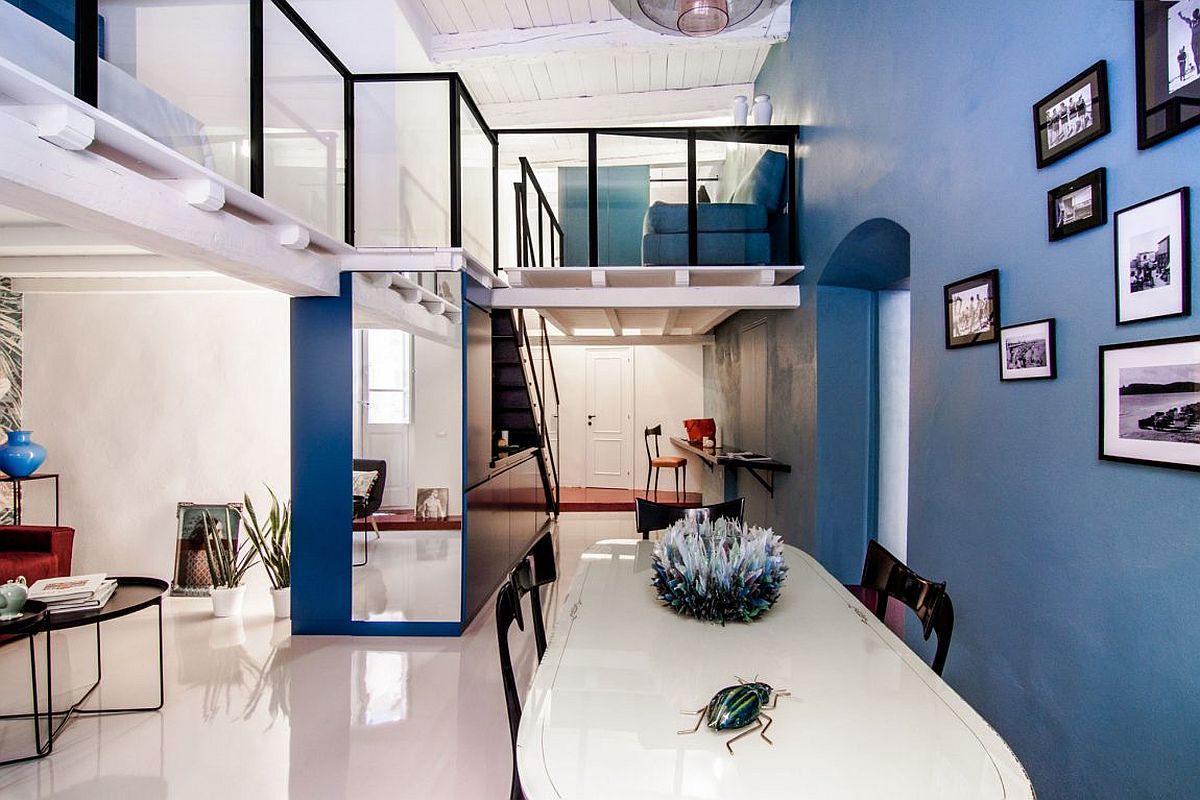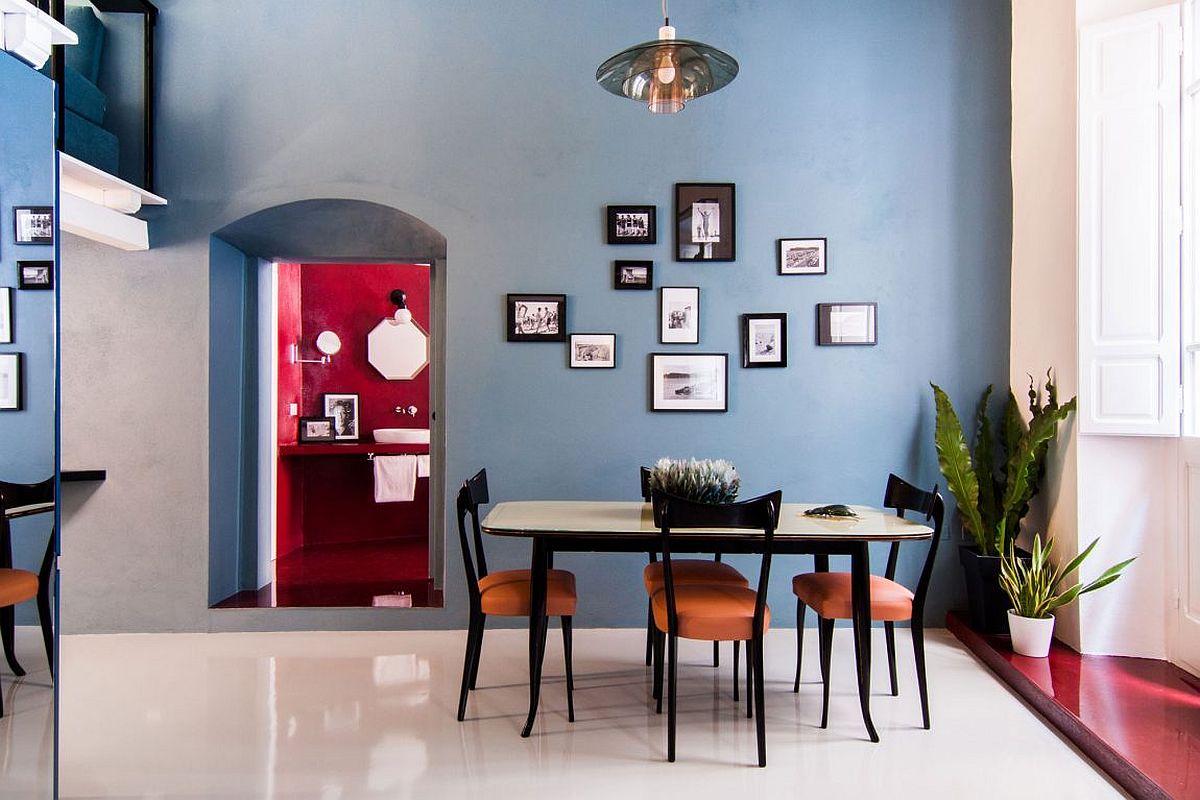 RELATED: Mezzanine-Level Bedroom Adds Extra Space to Small Kiev Apartment
A blue and white color scheme, mirrored walls and contemporary style completely alter the home that now welcomes you gleefully! A sensational bathroom in red with a polished floor and textured walls completes this exquisite Italian residence. [Photography: Cédric Dasesson]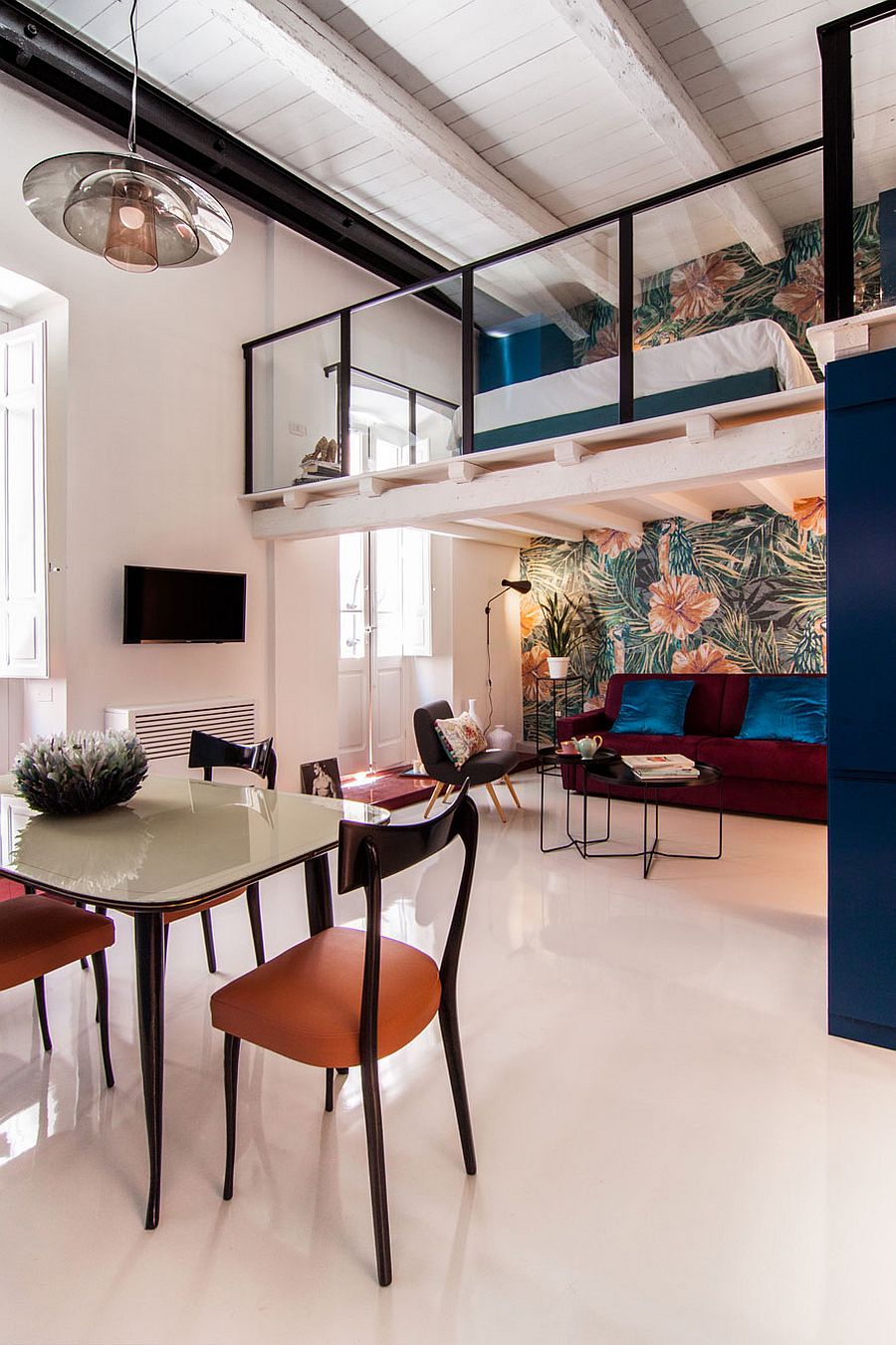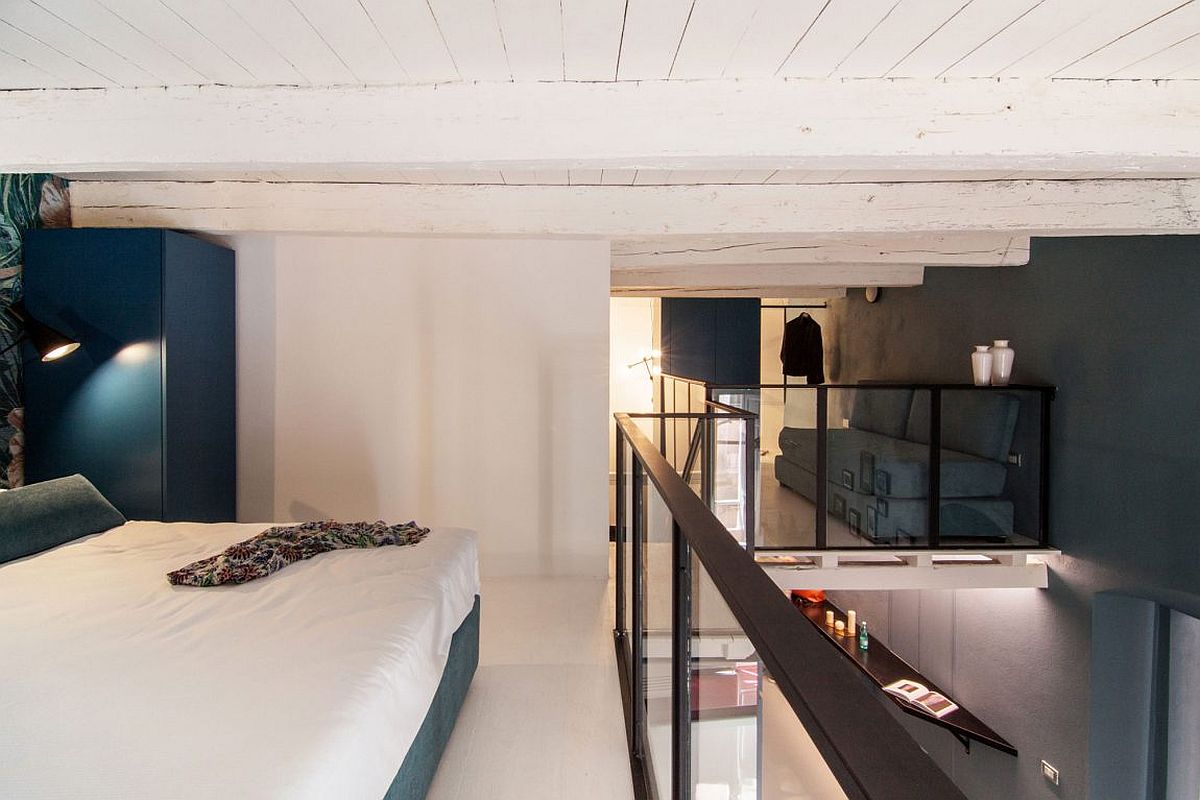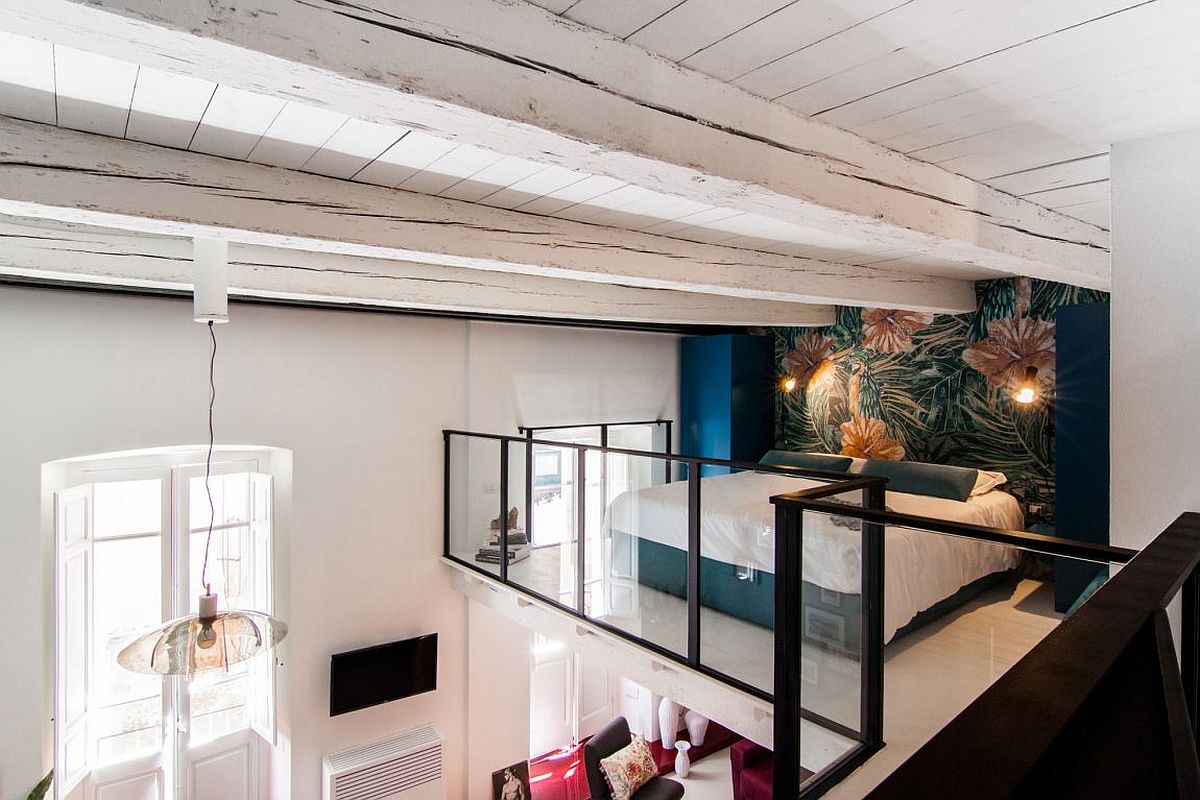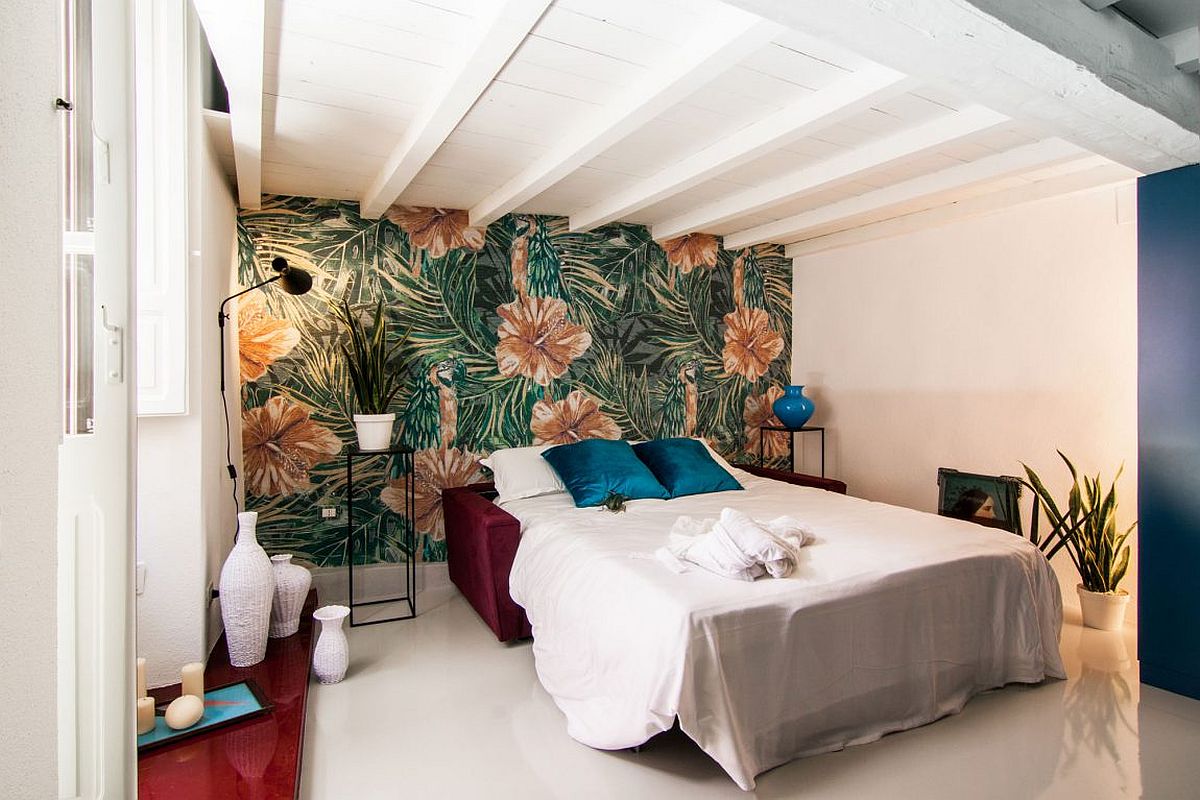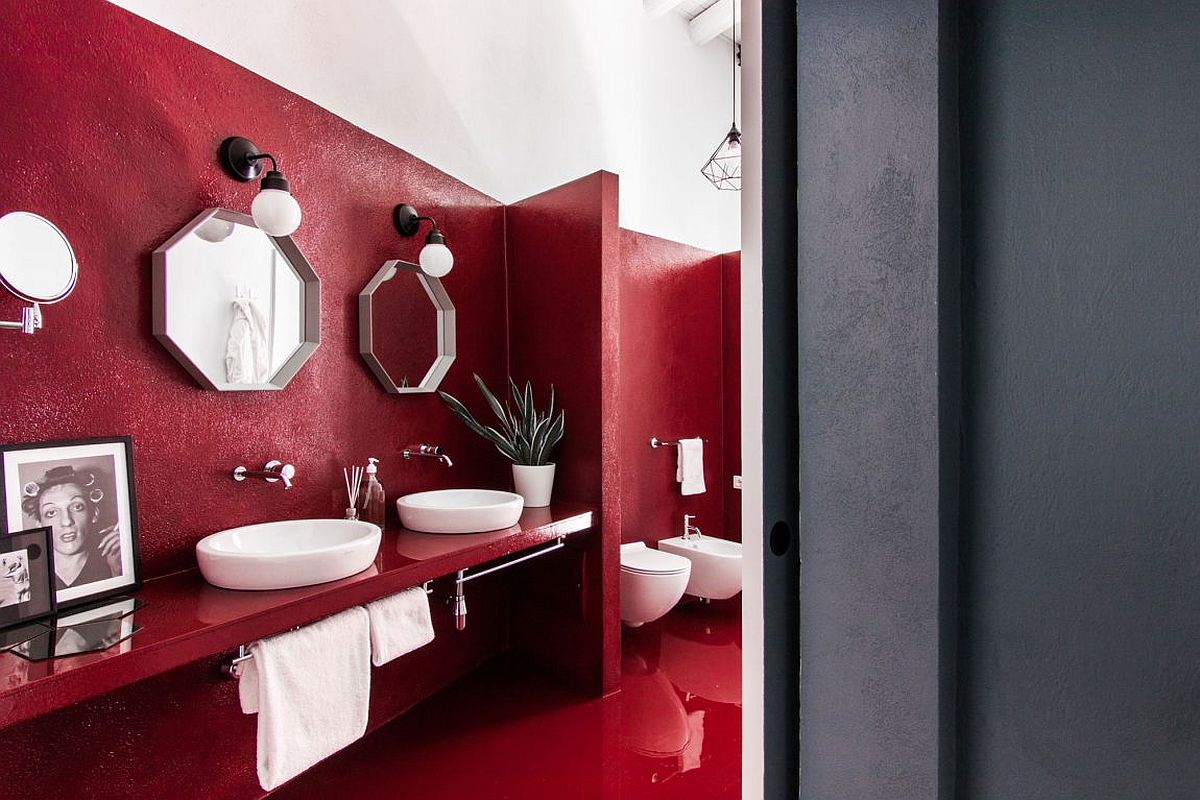 RELATED: Think Vertical: Space-Savvy Kitchen and Mezzanine in Small Barcelona Apartment