No matter what hardships it must endure and the scale of horrible humanitarian crisis it is currently facing, New York City's image remains iconic across the world. It is a city that draws ample attention for plenty of reasons. From setting trends in the world of fashion and style to the interior design and architecture field, the city has redefined culture and taste of millions for decades now. Each neighborhood in NYC has a charm of its own and a unique design style that has inspired homes everywhere. From neighborhoods like SoHo and NoHo to the iconic skyscrapers of Manhattan, the many apartments, homes and revamped residences have an aura of their own.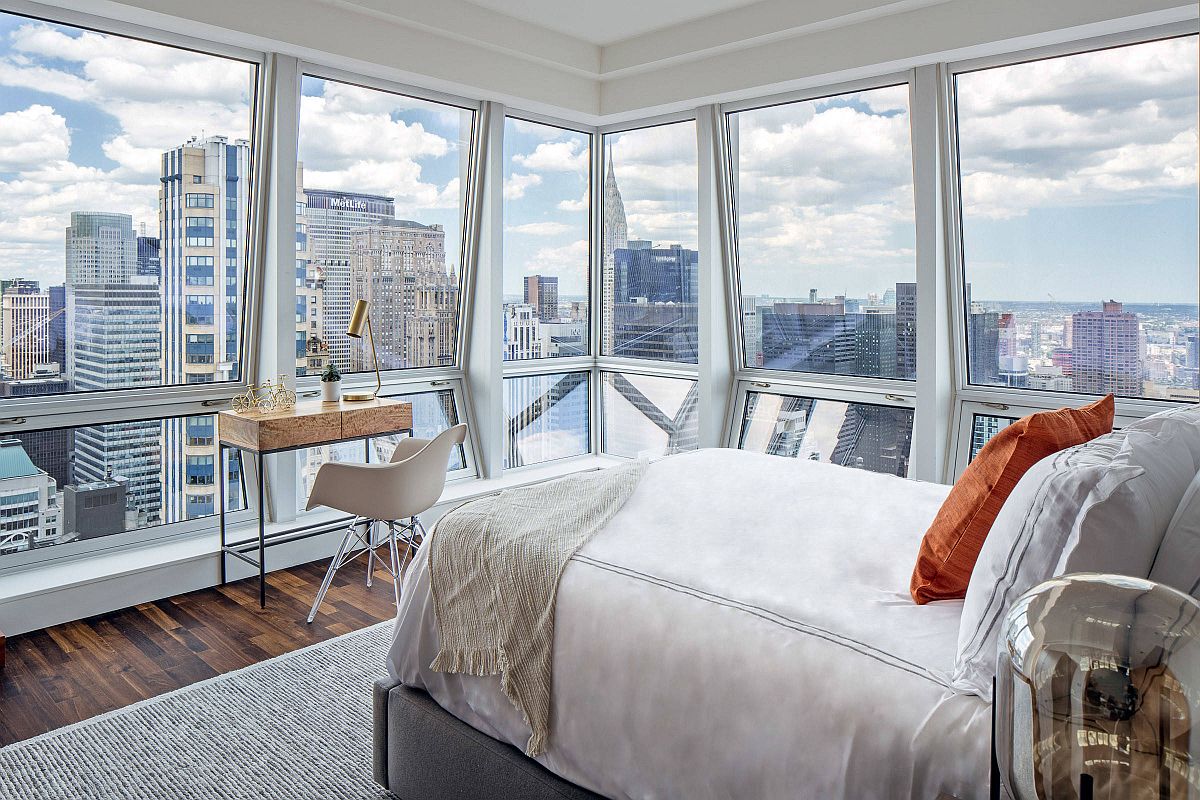 We are constantly fascinated by the distinct style that the city has; despite the many schools of design that lay within this larger setting. They are in no way monotonous and yet all of them seem to be linked by a certain 'it' factor that only New York City has! Today, we delve into the fabulous, cozy and practical world of small bedrooms in New York City. From the glamorous to the understated, this is a look at 25 of the most attractive inspirations –
A View to Savor
What is the point of living on a high floor in a tall building nestled in a city that is famous for its sparkling skyline! If you happen to own an apartment in the city that gives you a chance to enjoy this mesmerizing view, then do not hesitate to make it the focal point of the bedroom. It is undoubtedly the most beautiful part of best small bedrooms in the city. This also allows the homeowners to keep rest of the room as neutral as possible and this is of great help in the small bedroom. The busy streets during daytime and the dazzling lights at night usher in all the drama and charisma one would ever want. Of course, for many of us who do not live in the Big Apple, a wallpaper that captures the city's skyline is the best option.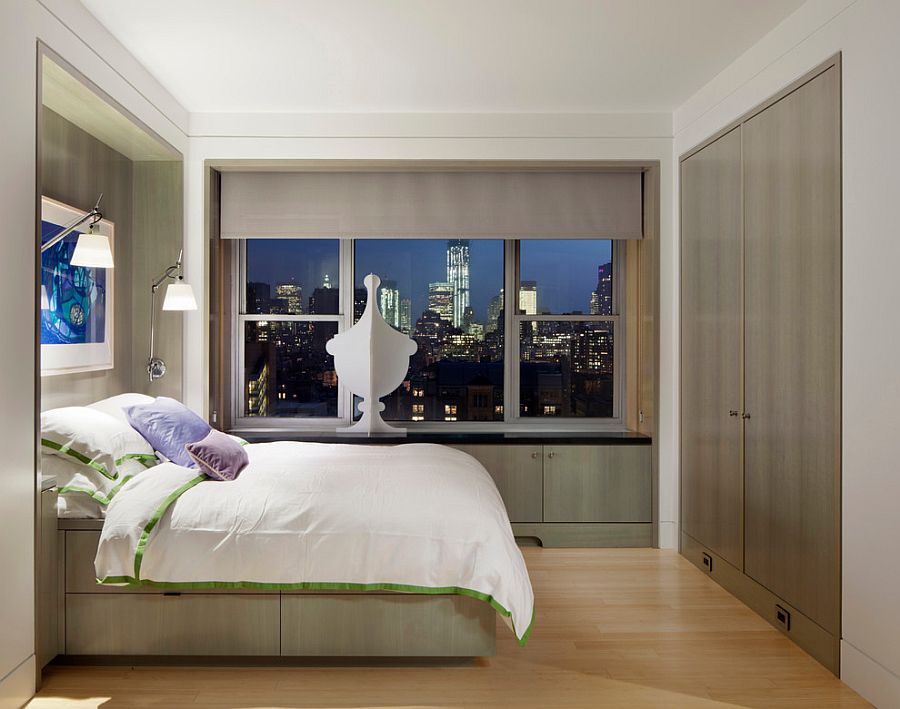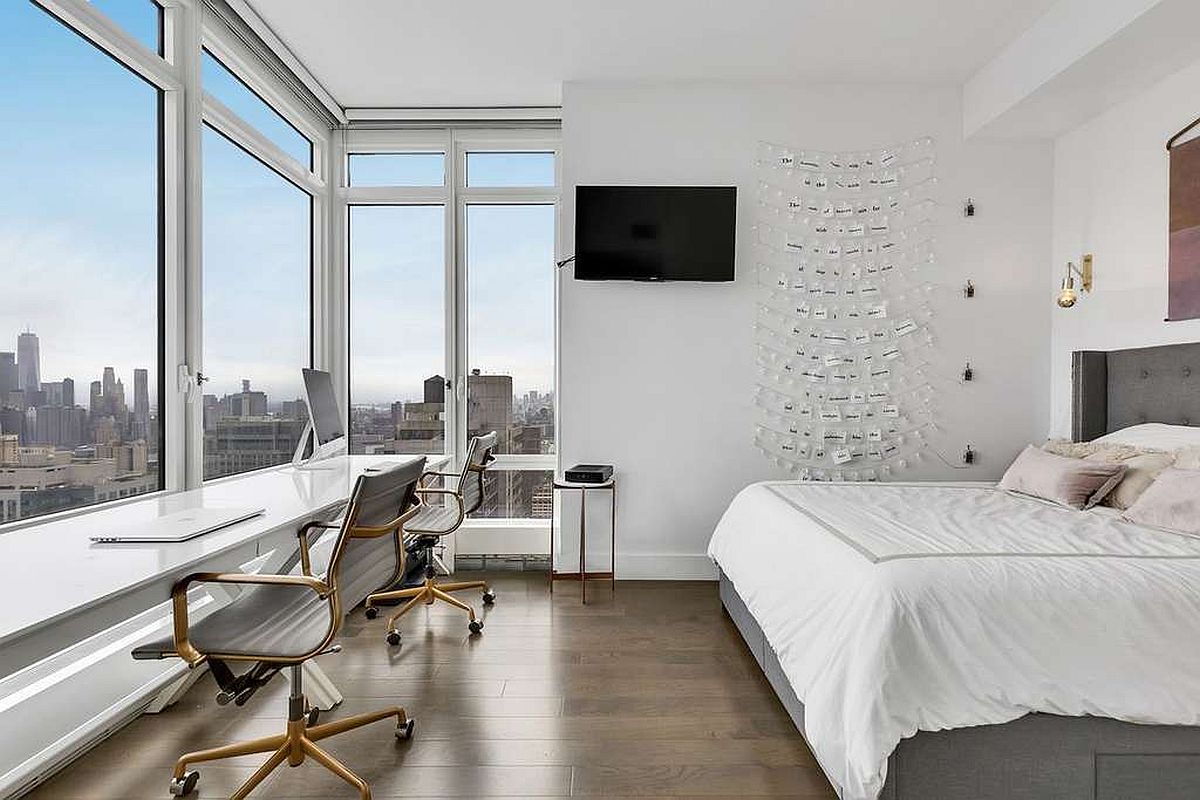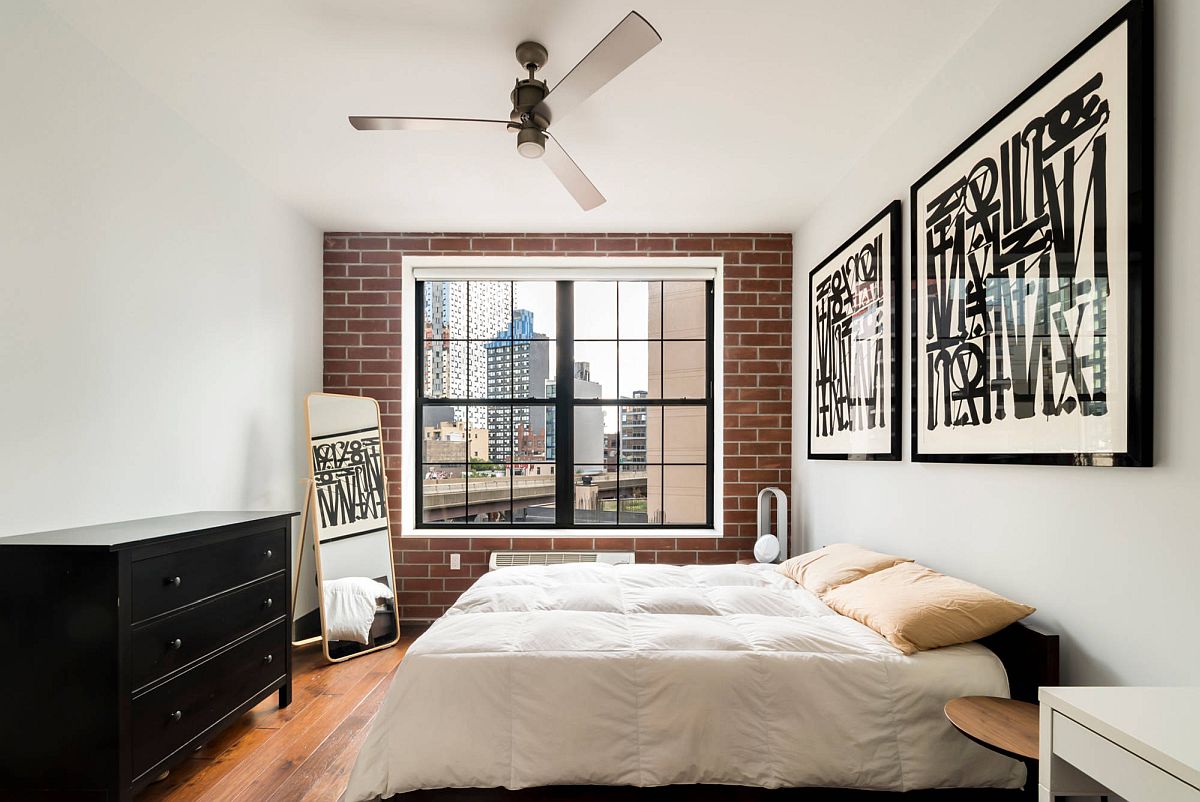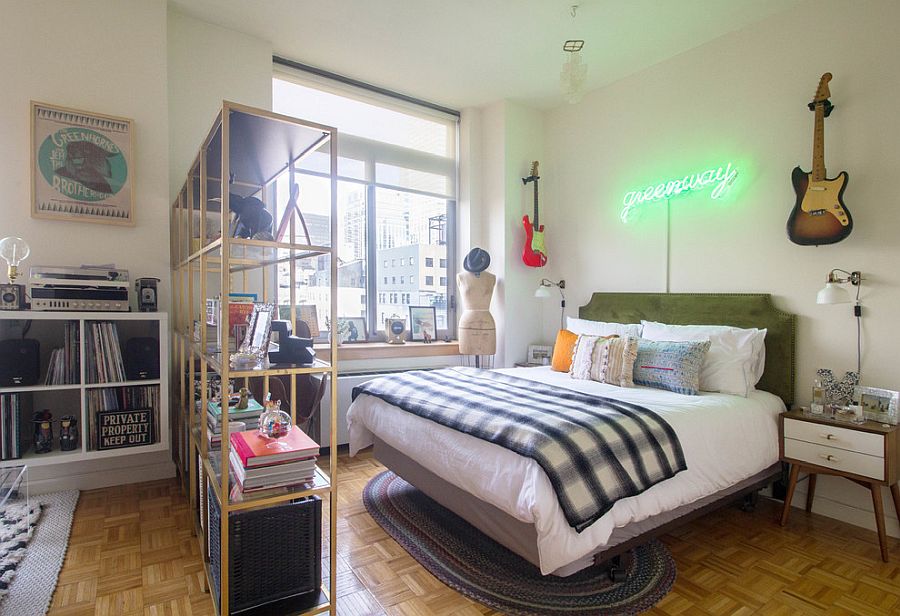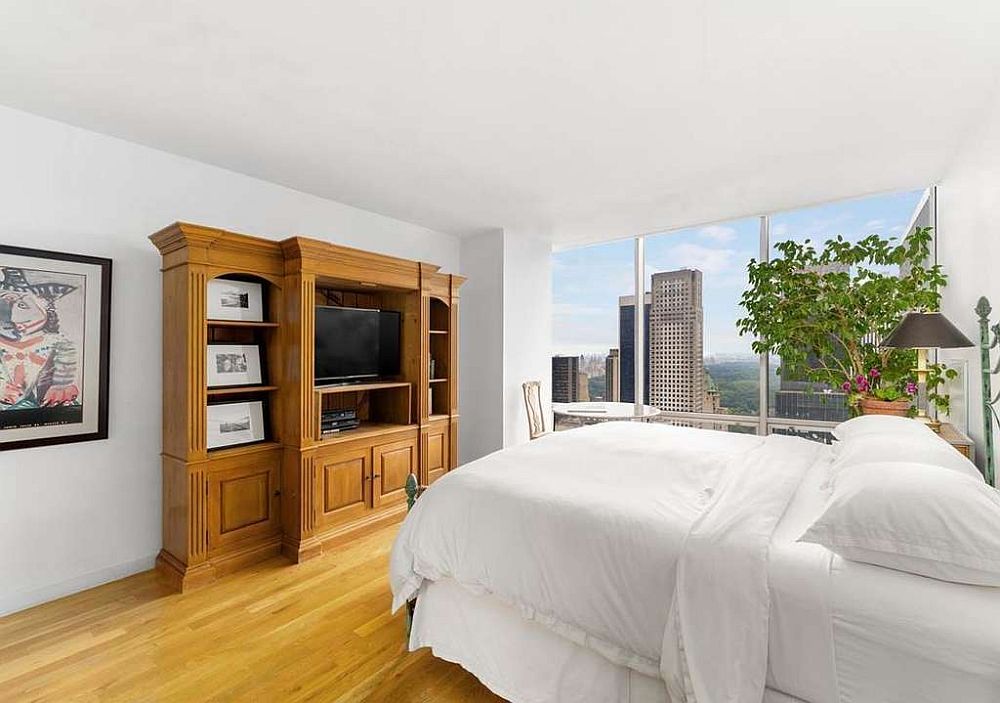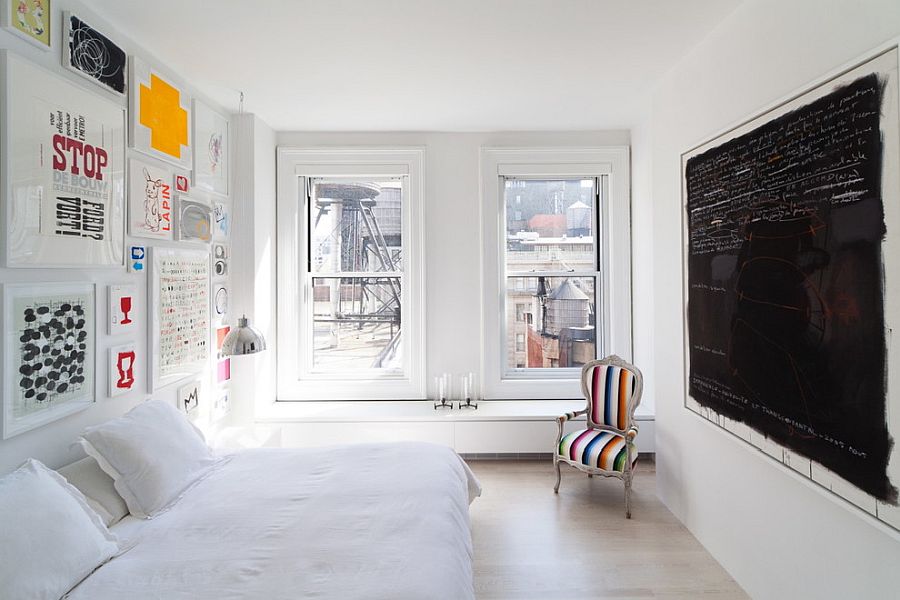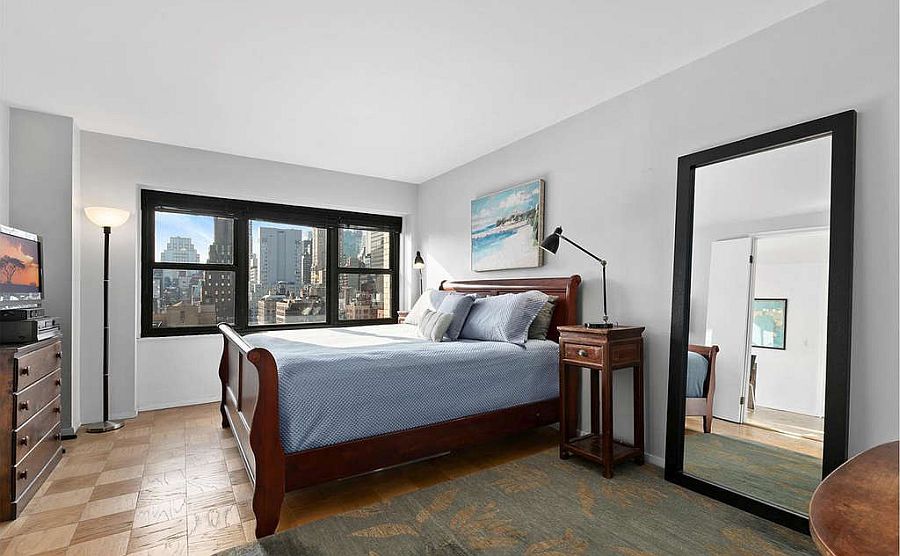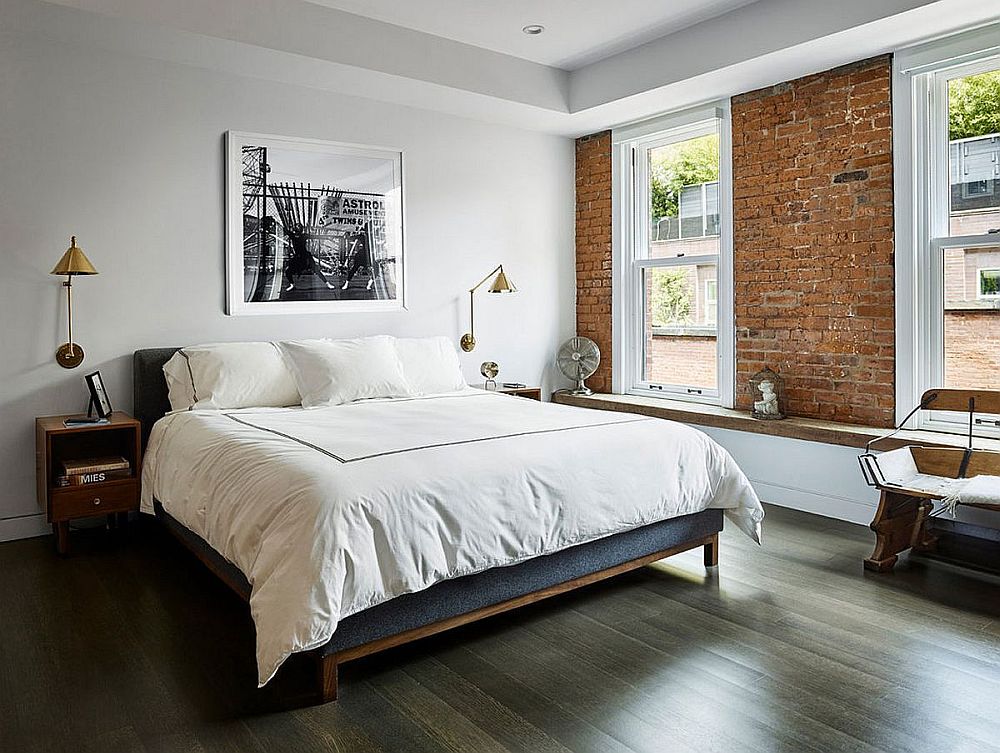 Creating that Chic NYC Style
Whether you live the more artistic decorating style that emanates from neighborhoods like SoHo, a modern industrial backdrop like those in many homes across Brooklyn or a sophisticated minimal look that is easy to find in many Manhattan high-rises, you can borrow elements that work best in your own small bedroom from these many styles of the city. Exposed brick walls, large windows with dark frames and ample textural beauty are a trademark of the bedrooms from Brooklyn. The SoHo style couples a neutral backdrop with casually placed fabulous artistic pieces and bright pops of color while bedrooms coming from Manhattans best apartments and penthouses combine minimalism with Hollywood-esque glam. The direction you take depends on the look you love the most!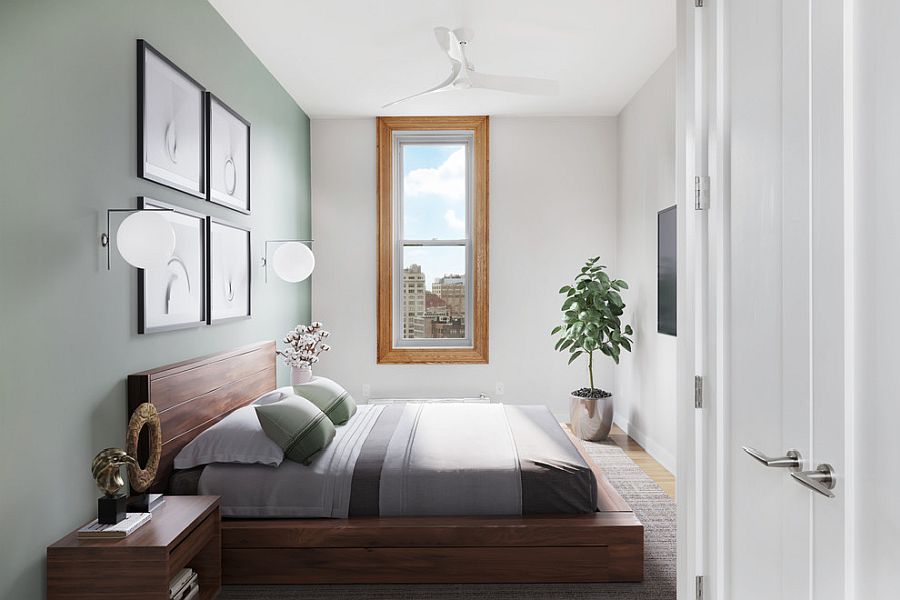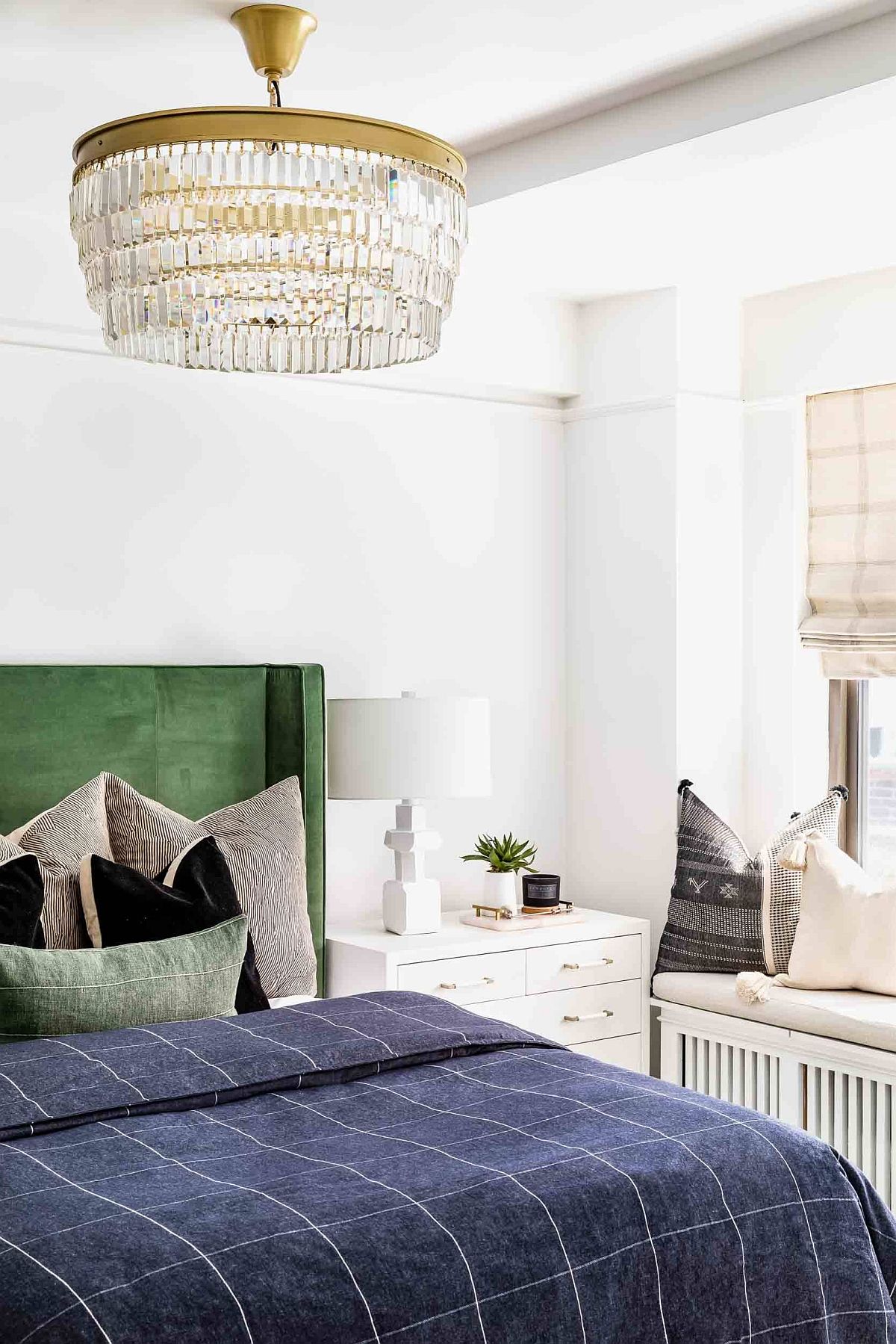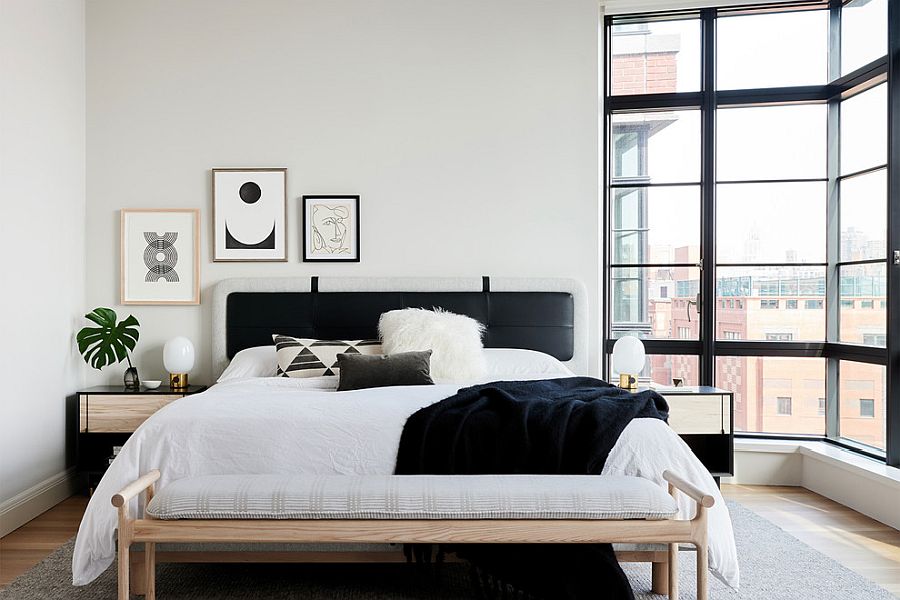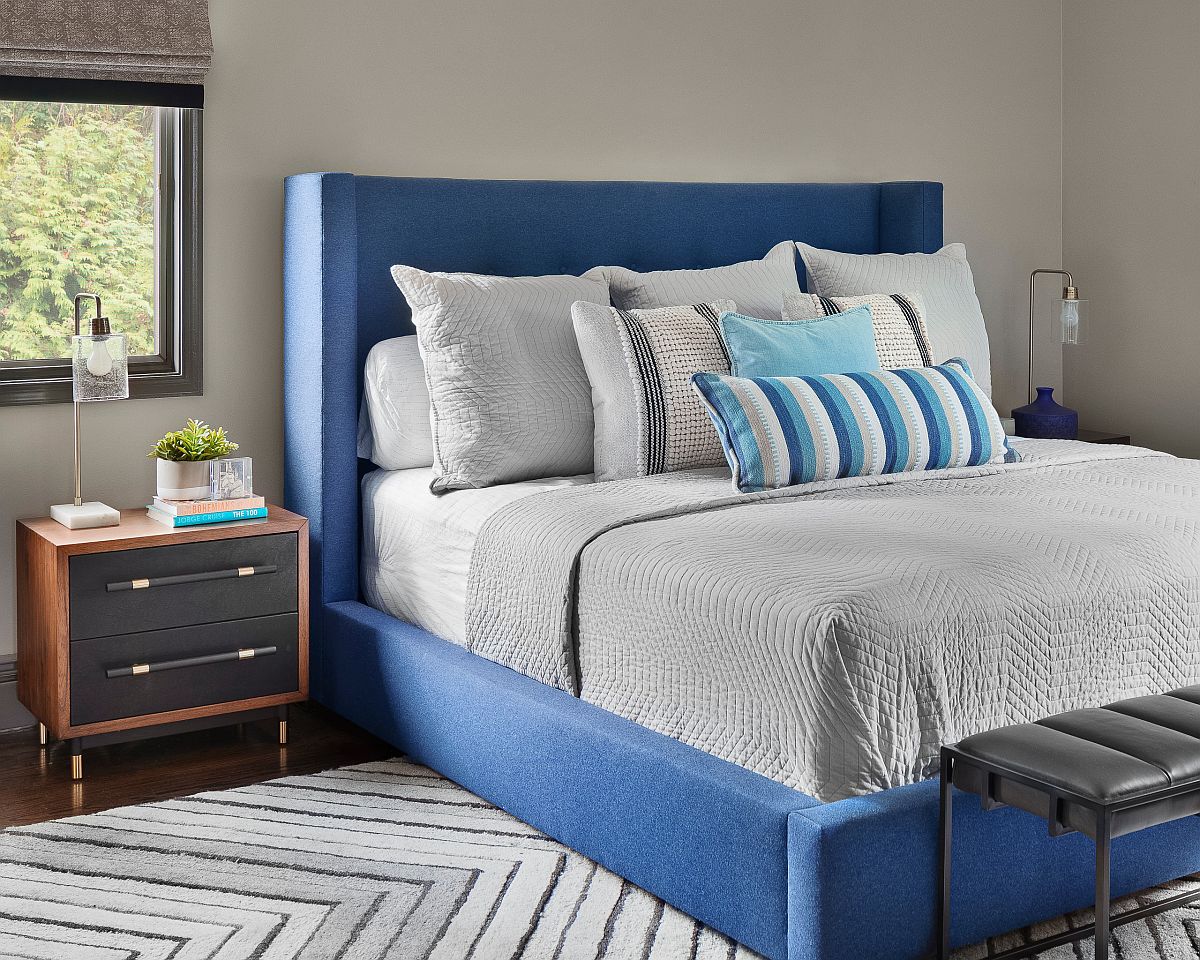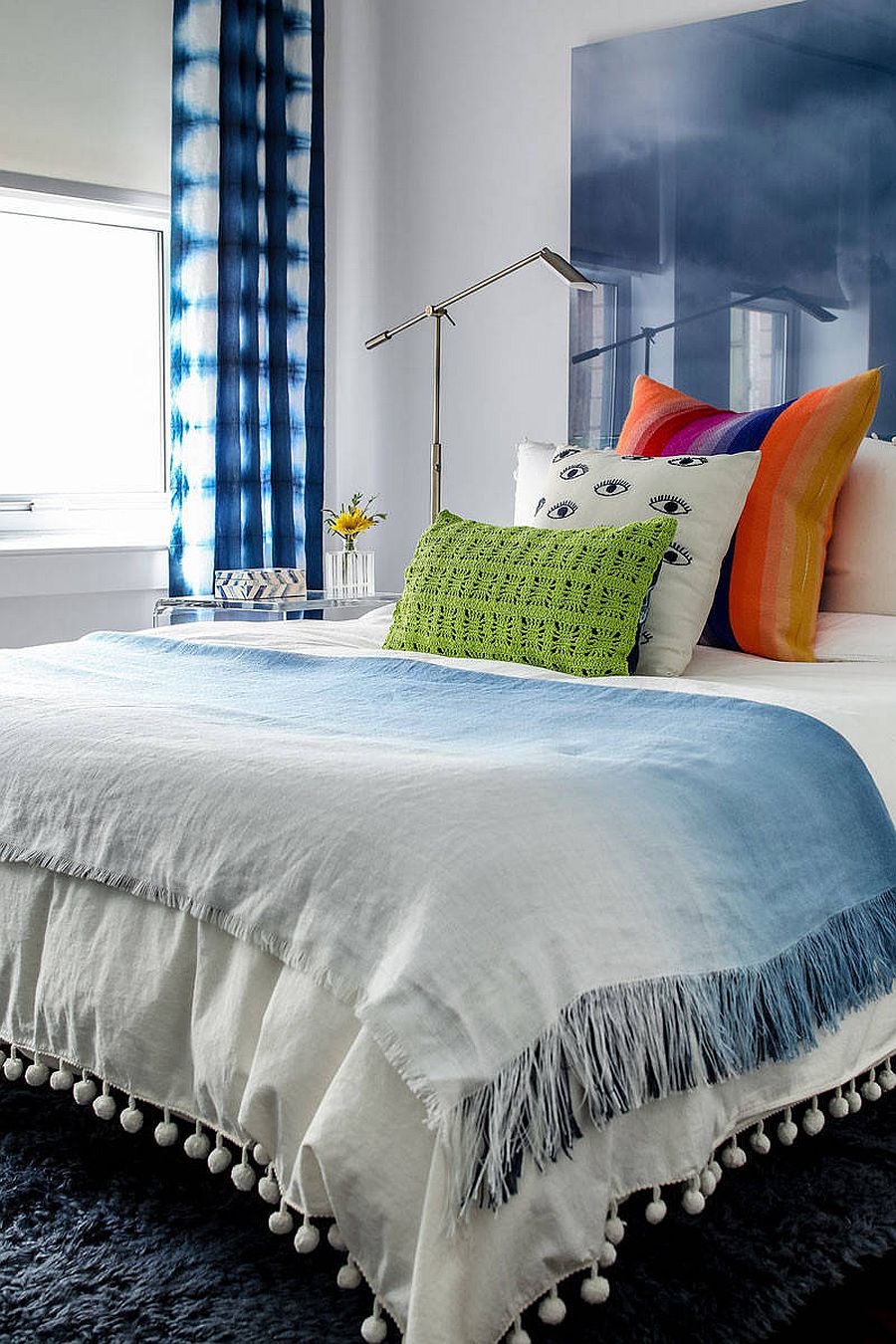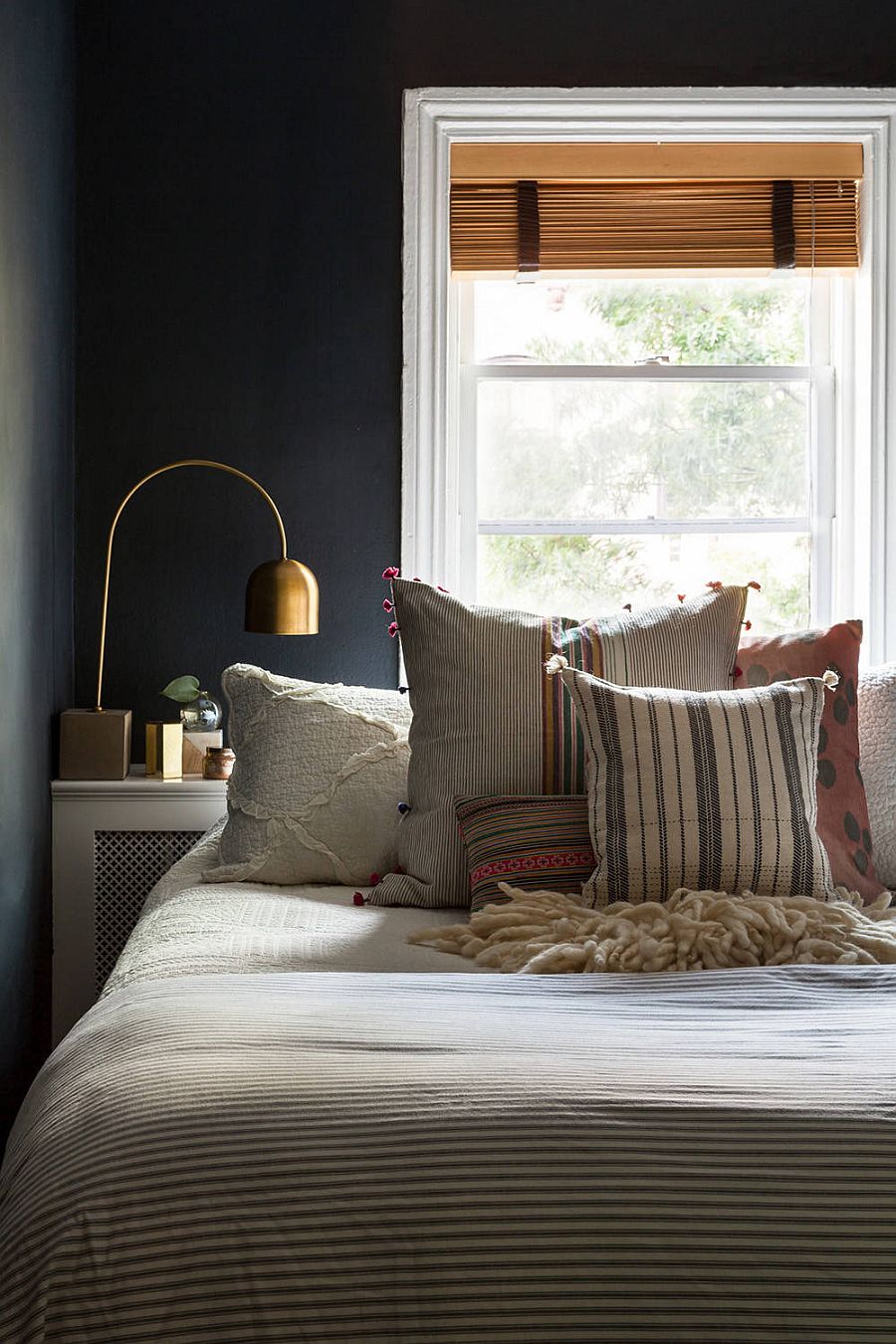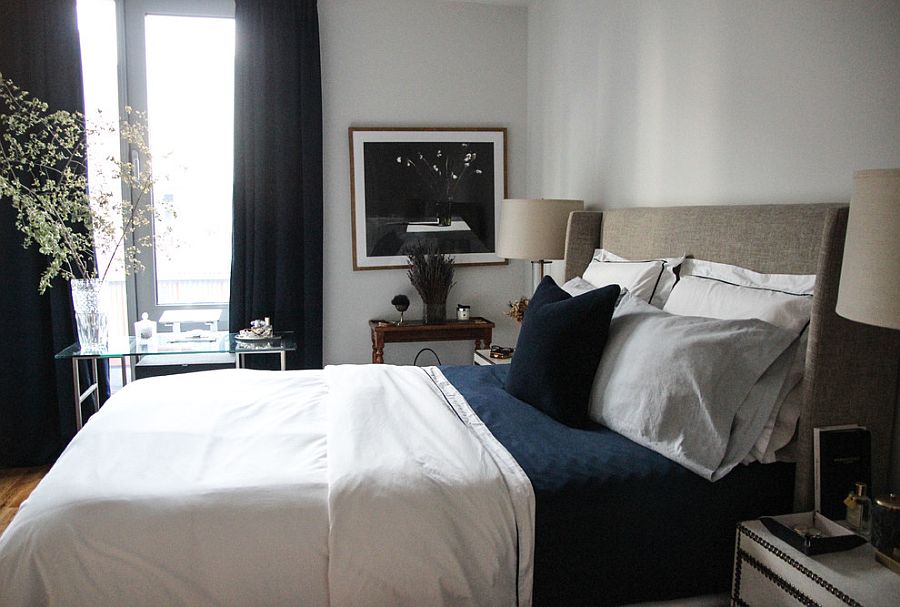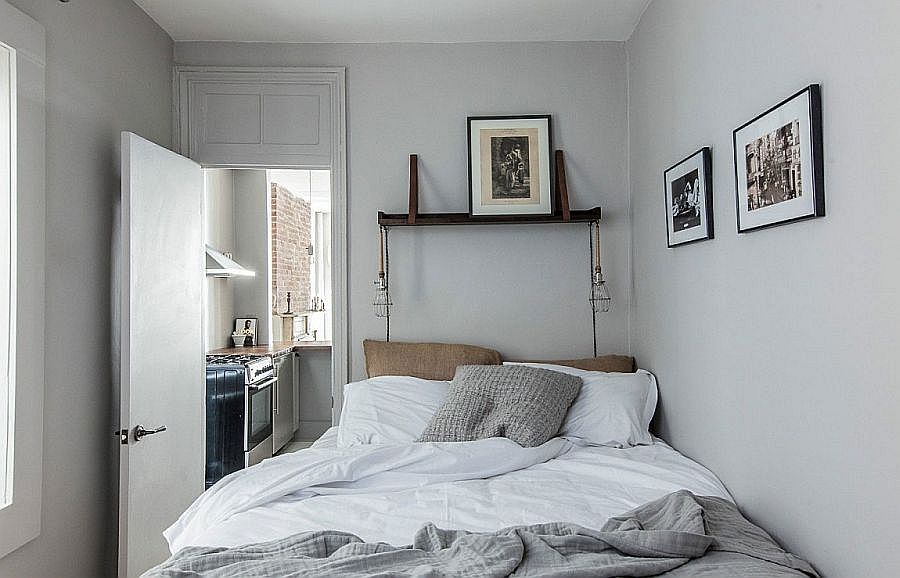 Space, Style and Lighting
You would rarely find a bedroom in the New York that uses only bright colors and this is even truer in case of small bedrooms. Most of these bedrooms perfectly showcase how to create an engaging backdrop in white and light grays without ever seeming boring or outdated. This is achieved using a special mix of colorful fabrics, bedding and smart artwork that accentuates the accent colors. An even layer of recessed and accent lighting also goes a long way in creating this picture-perfect look. In some of the micro-apartments loft beds ad Murphy beds come to the rescue.