The enigmatic charm and rich heritage of Barcelona attracts people from all across the planet. And many who have been to this iconic city instantly fall in love with its unique lifestyle, culture and the arts and crafts scene. The owner of Can Ghalili is one such soul who longed for a second home in the city, which allowed her to rest, rejuvenate and take in the very best of Barcelona every once in a while. Turning an old apartment into a bright and light-filled modern setting, LoCa Studio combined the original charm of the interior with polished elegance to offer the best of both worlds!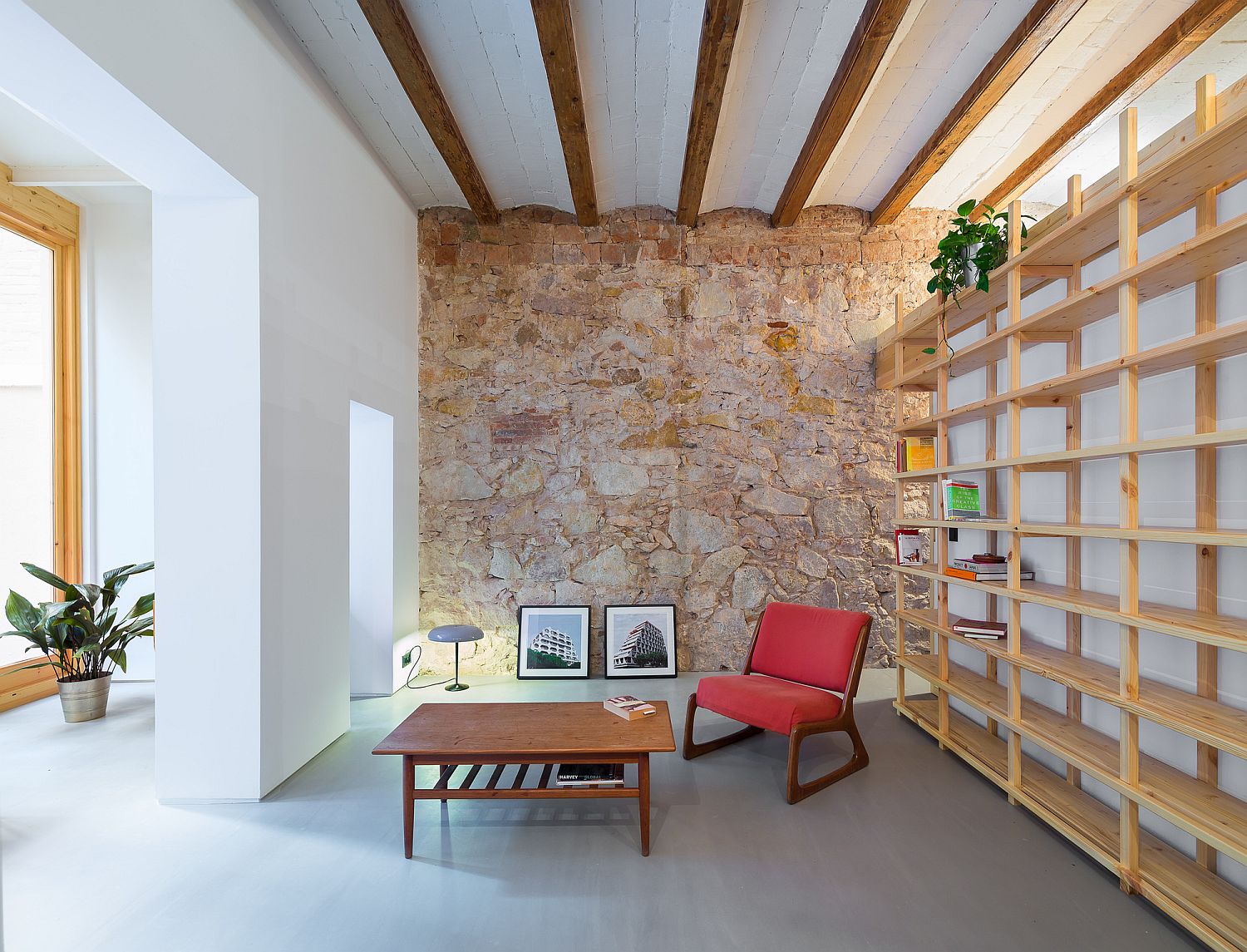 Exposed stone walls, plaster-covered surfaces, wooden ceiling beams and brick walls sections are cleverly combined with curated modern finishes in white to create an inviting interior. Despite the neutral color scheme that places emphasis on visual spaciousness, it is the presence of plaster, concrete, brick and wood that ushers in ample textural contrast and a sense of individuality. The new floor plan sees the living area, kitchen, bedroom and the master bath arranged in a linear fashion with a slim hallway connecting the various rooms. An entry with just enough space for parking your bike and a generous patio sit on either sides of the living area.
RELATED: Nineteenth Century Barcelona Apartment Gets a Trendy Modern Upgrade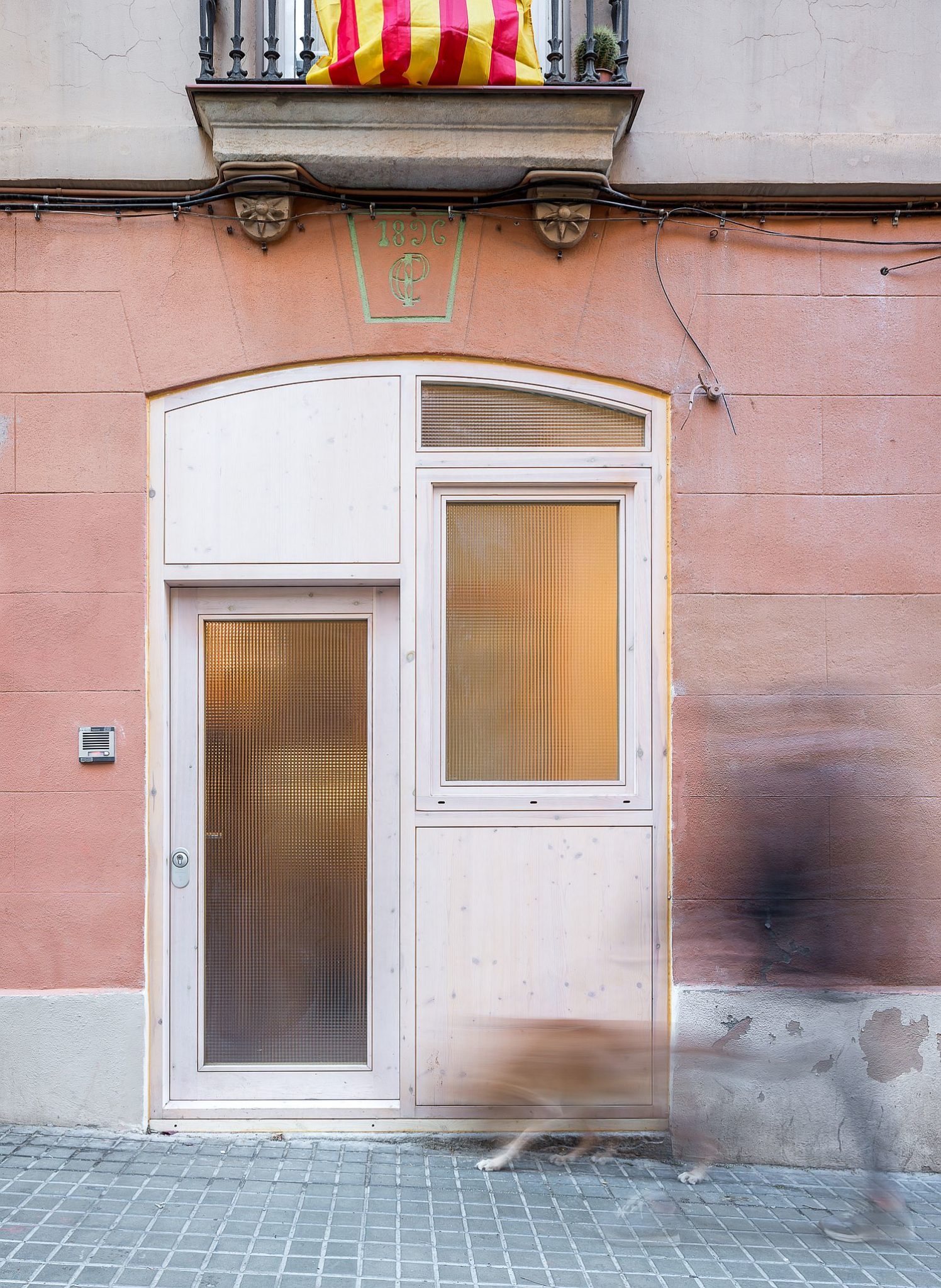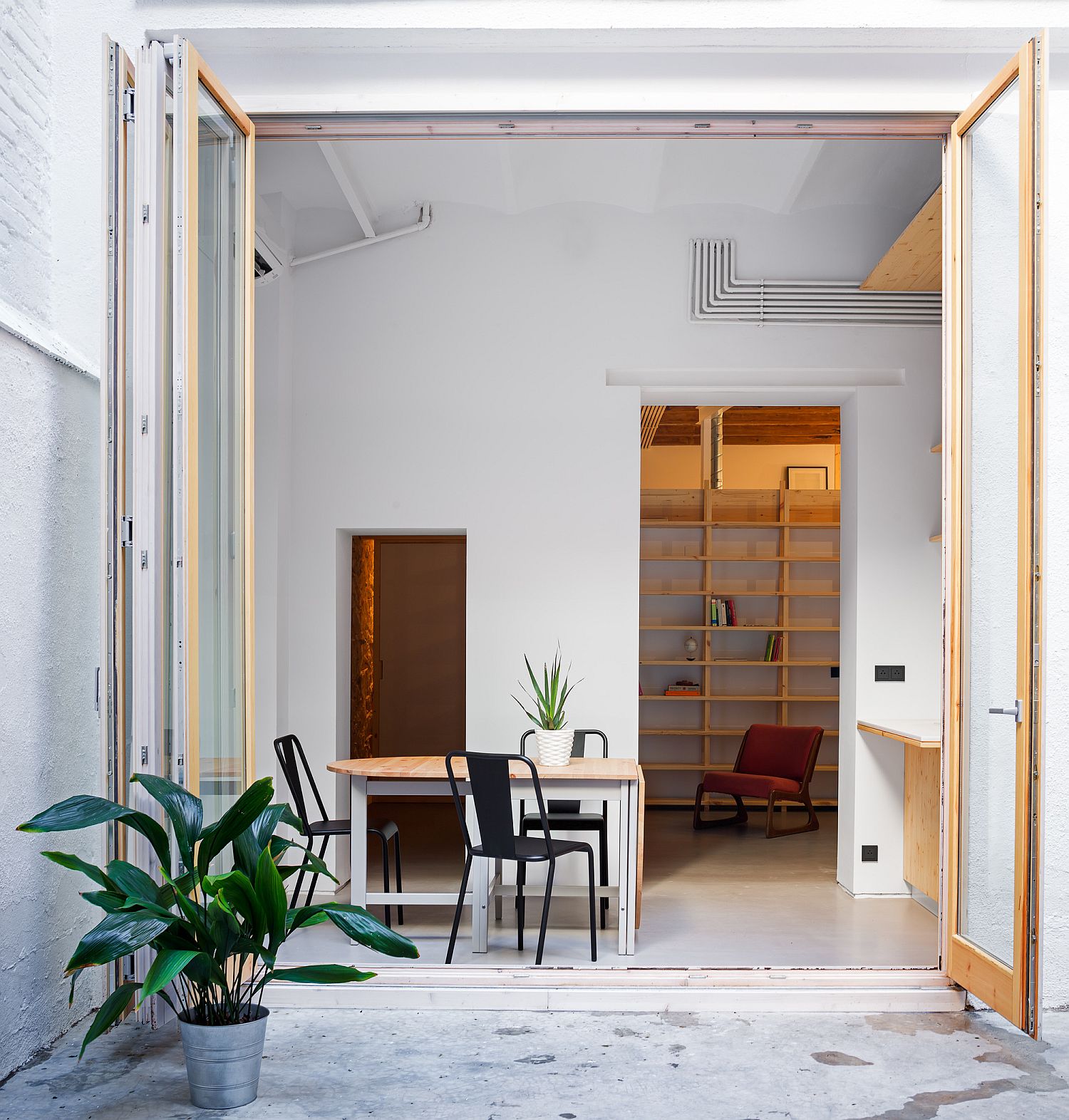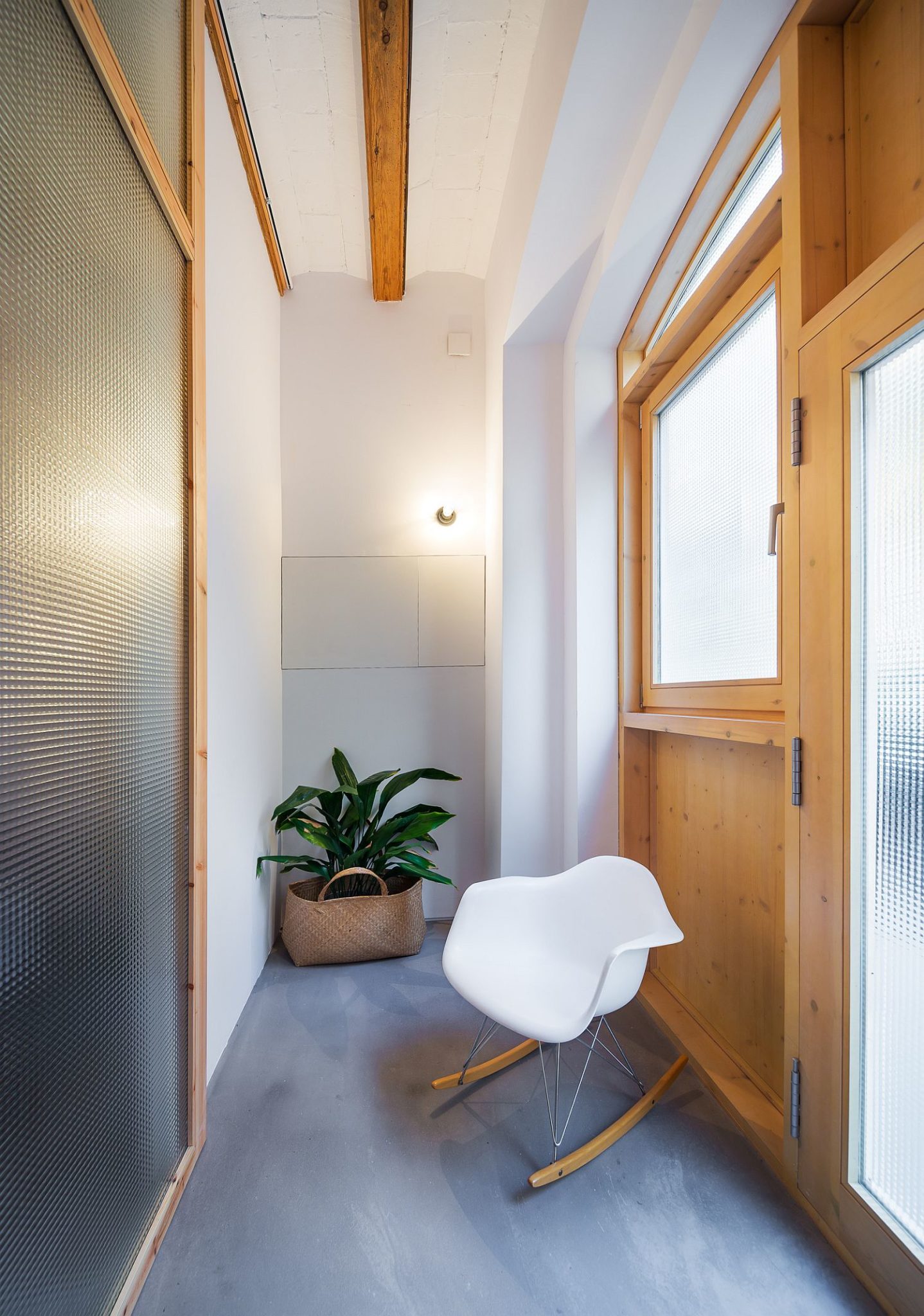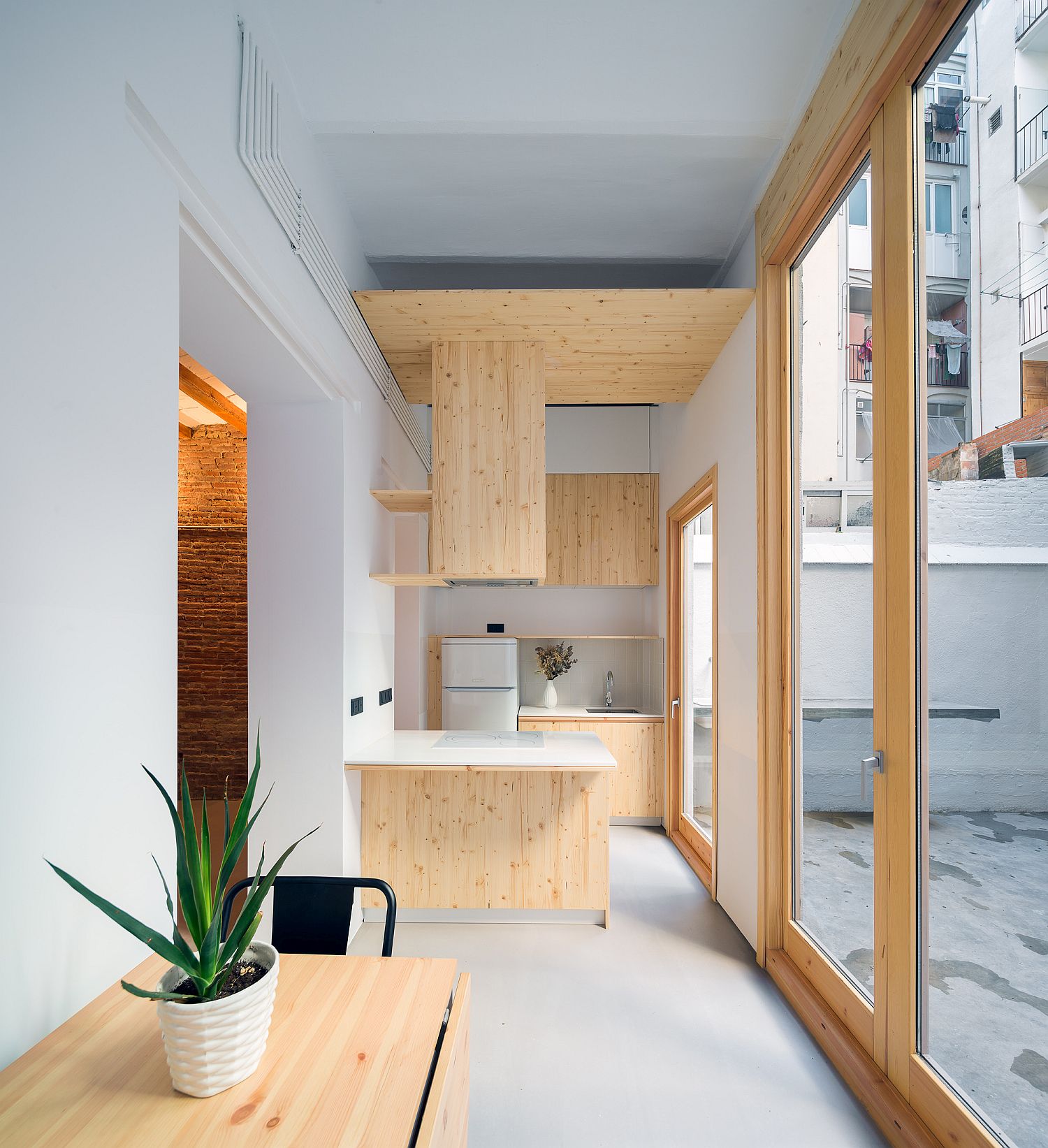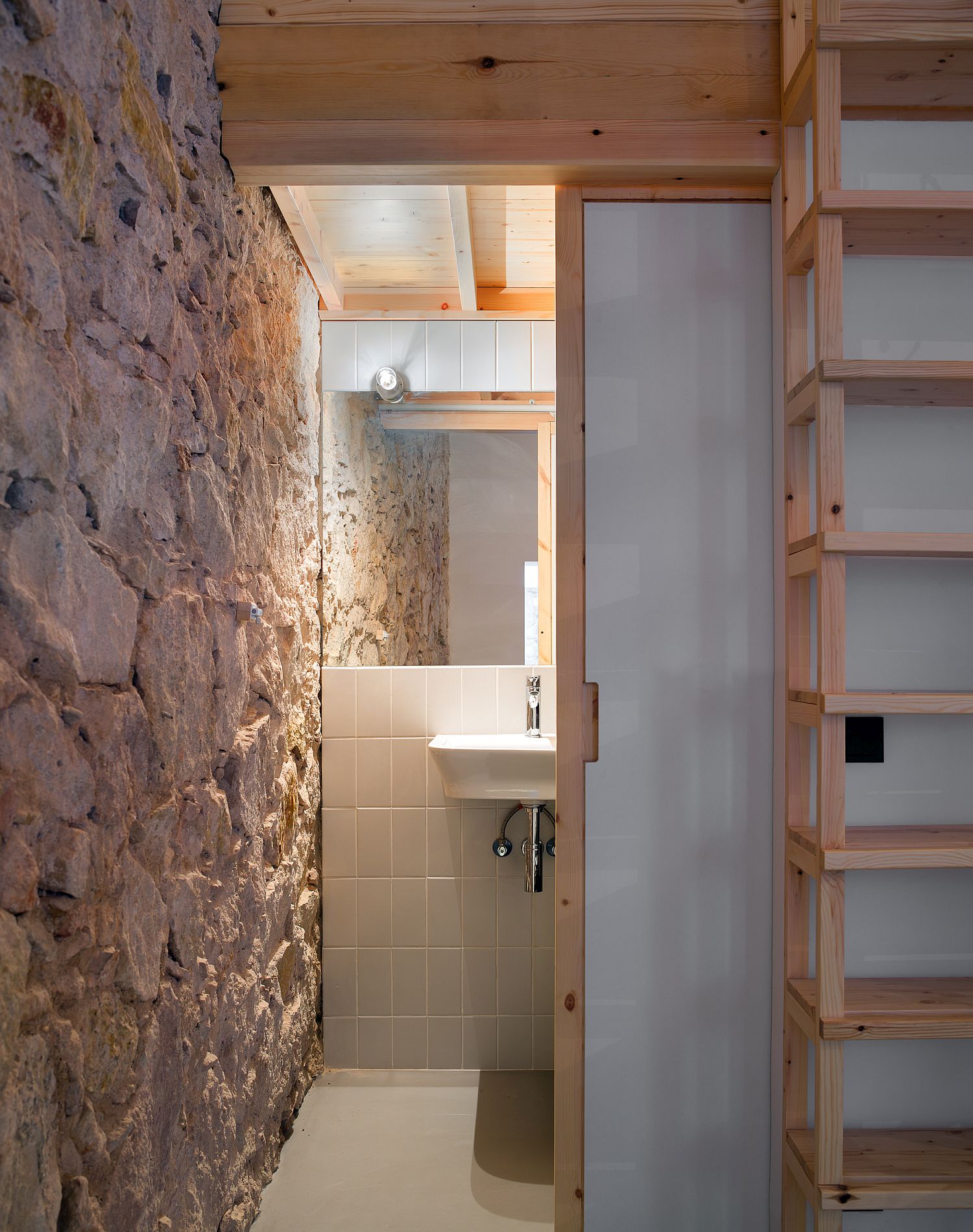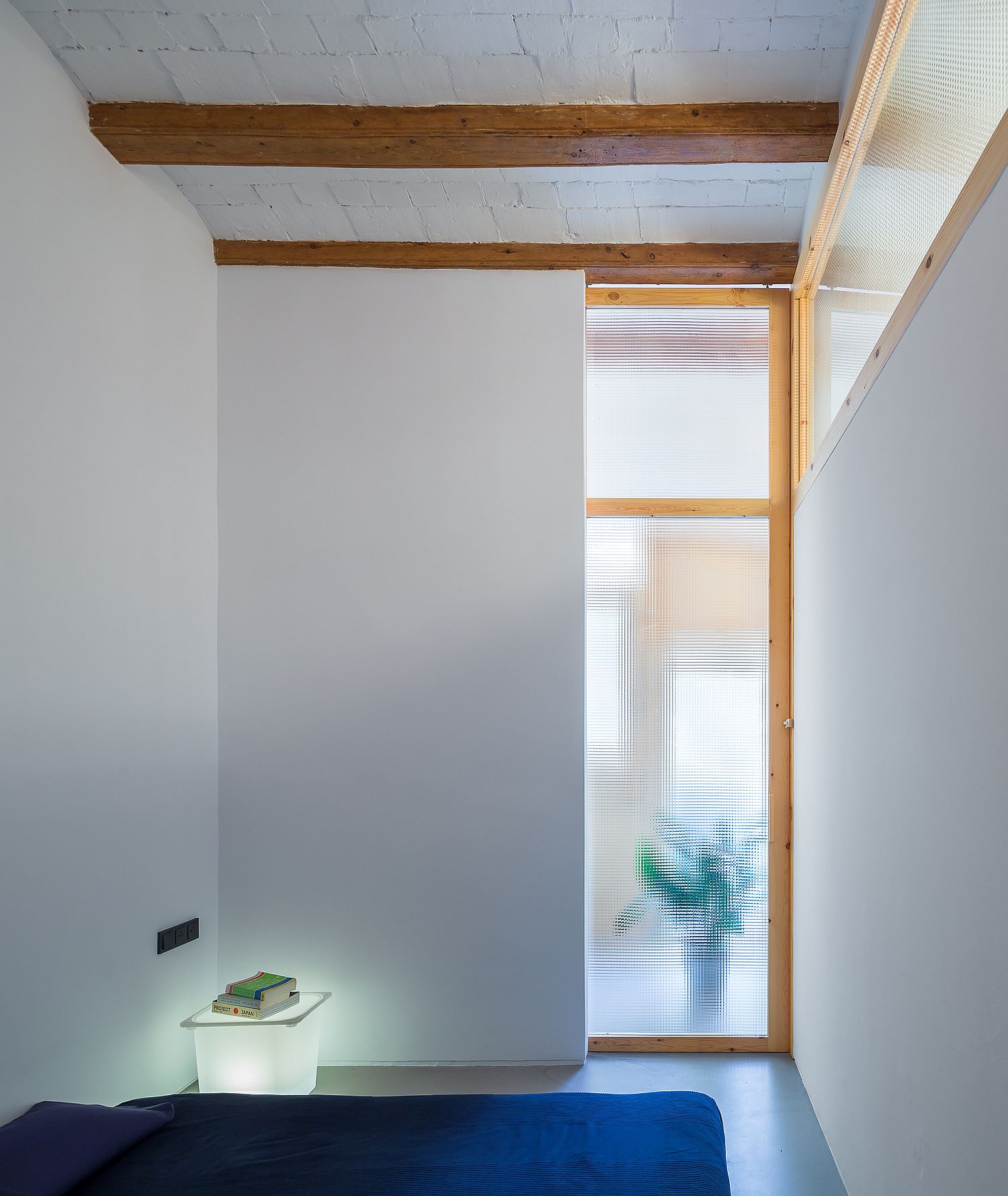 A flood of natural light, minimal décor, space-savvy shelving and sliding doors with translucent frames help create a cheerful and hip apartment where unhindered flow of light is carefully balanced with adequate privacy. The large rear patio becomes the new social zone and a hangout for friends and family with the 60 square meter home acting as the perfect base from which one can experience the best of Barcelona! [Photography: Pol Viladoms]
RELATED: Globetrotting Entrepreneur's Home in Barcelona Carved out of Old Workshop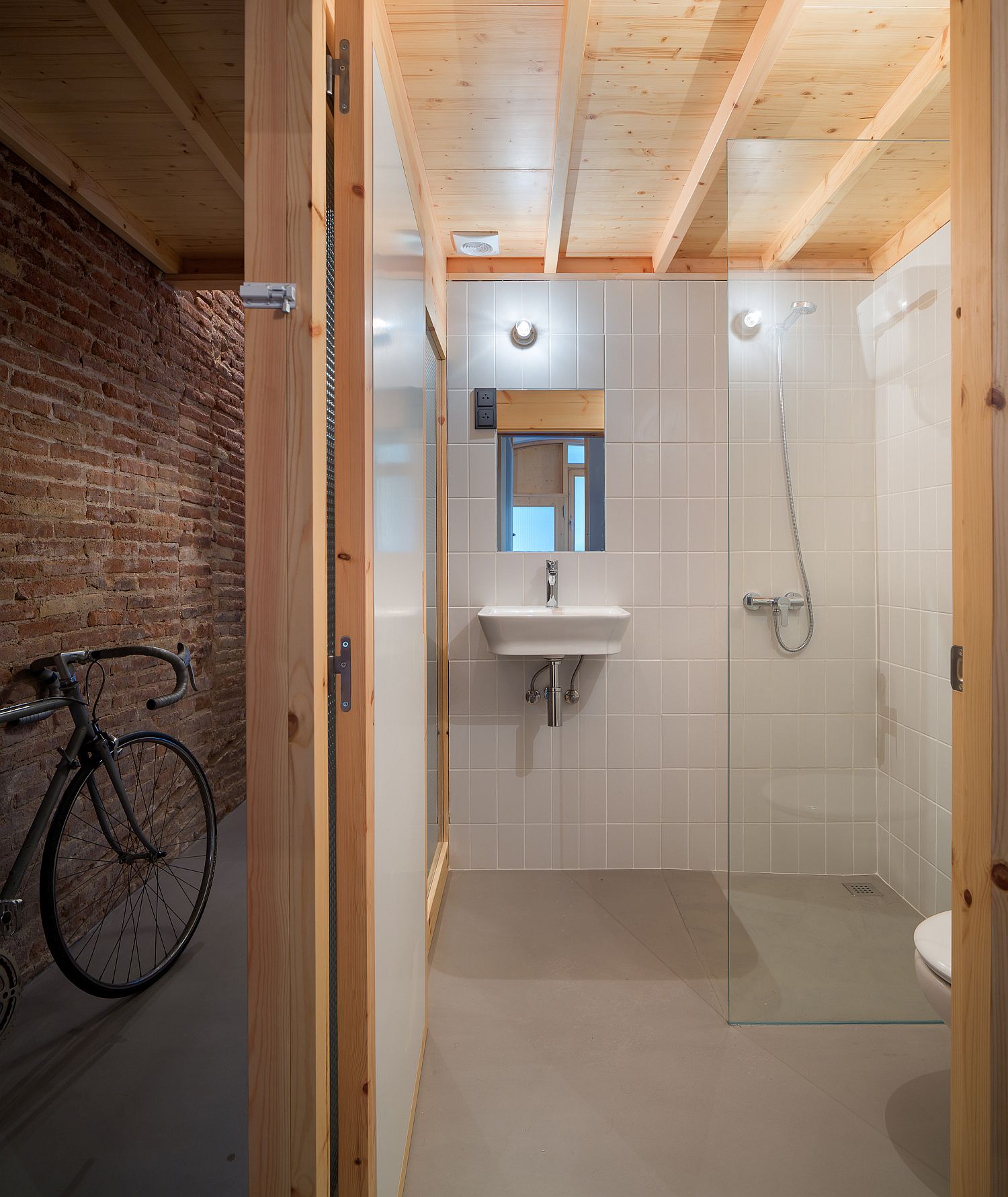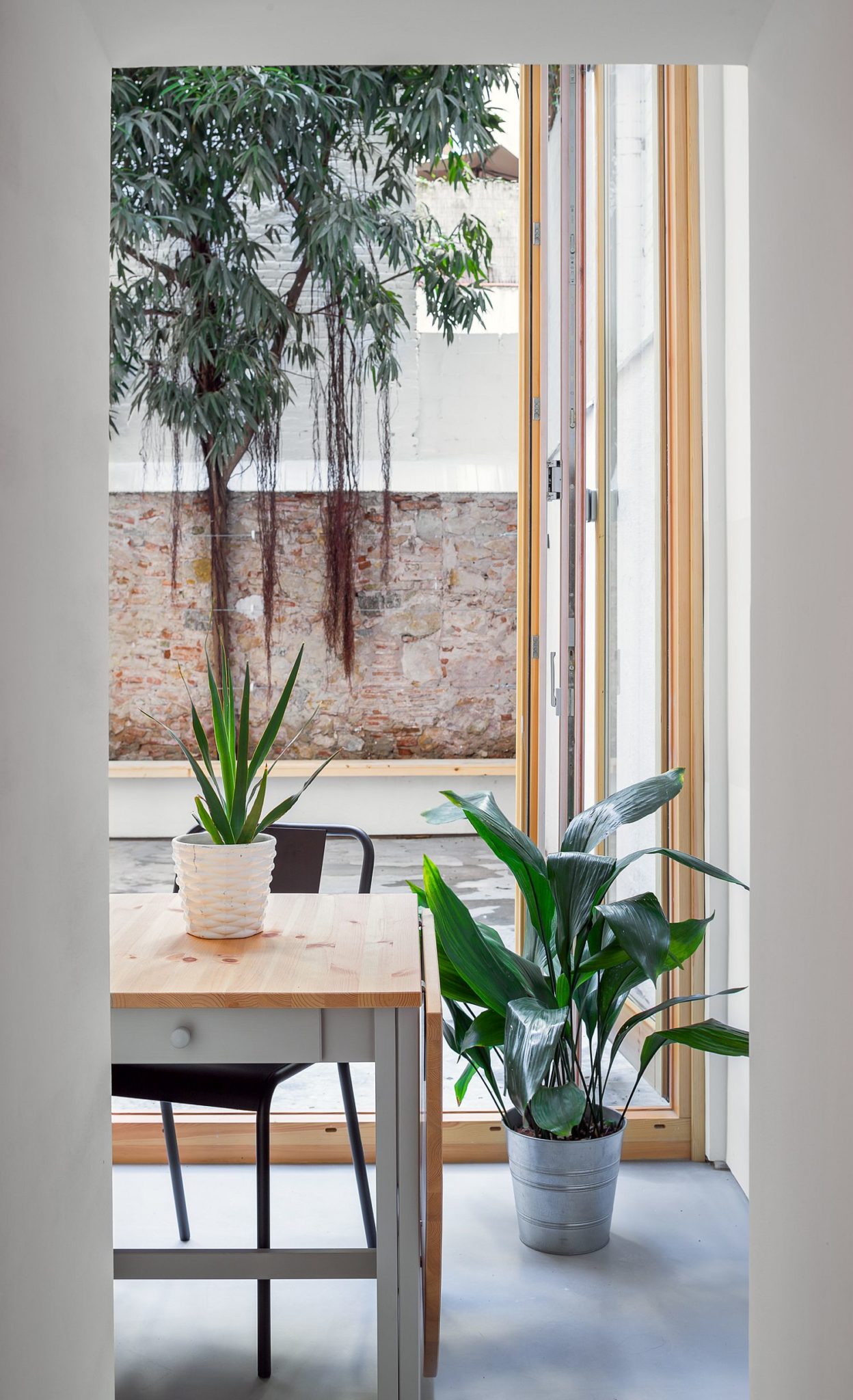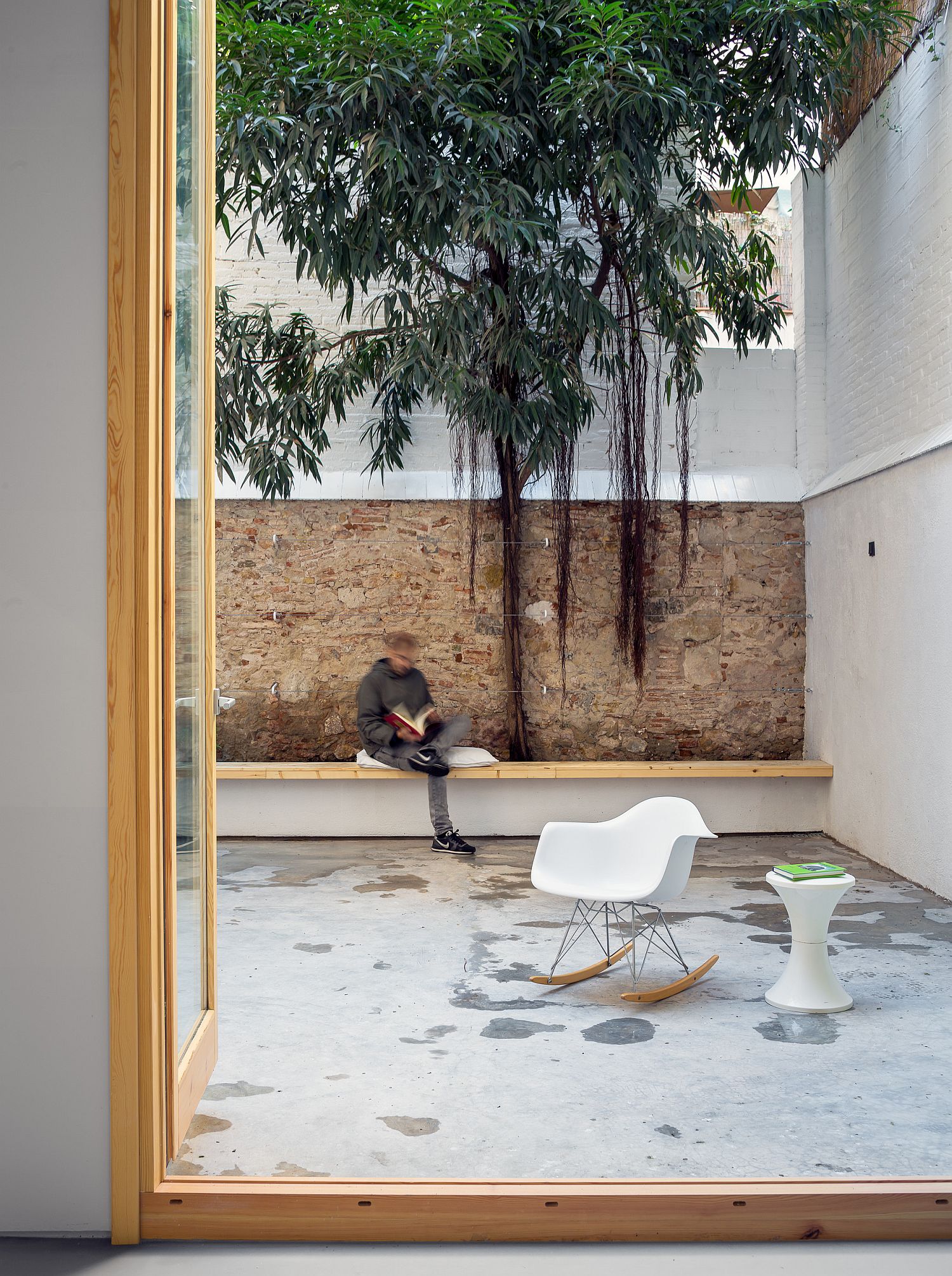 Liked the story? Share it with friends.