Adaptive reuse and smart extensions have largely replaced home transformations that involve replacing existing structures with entirely new buildings. Apart from saving time, energy and resources, this also preserves a sense of history and nostalgia. But there comes a time when the basic bones of a house are no longer reusable and an entirely new edifice is the best options. Facing a similar situation, Kennedy Nolan created this beautiful family house in Melbourne even while cleverly combining it aesthetically with its more Edwardian neighborhood! The combination between elegant modern aesthetics and the traditional silhouette feels both whimsical and organic.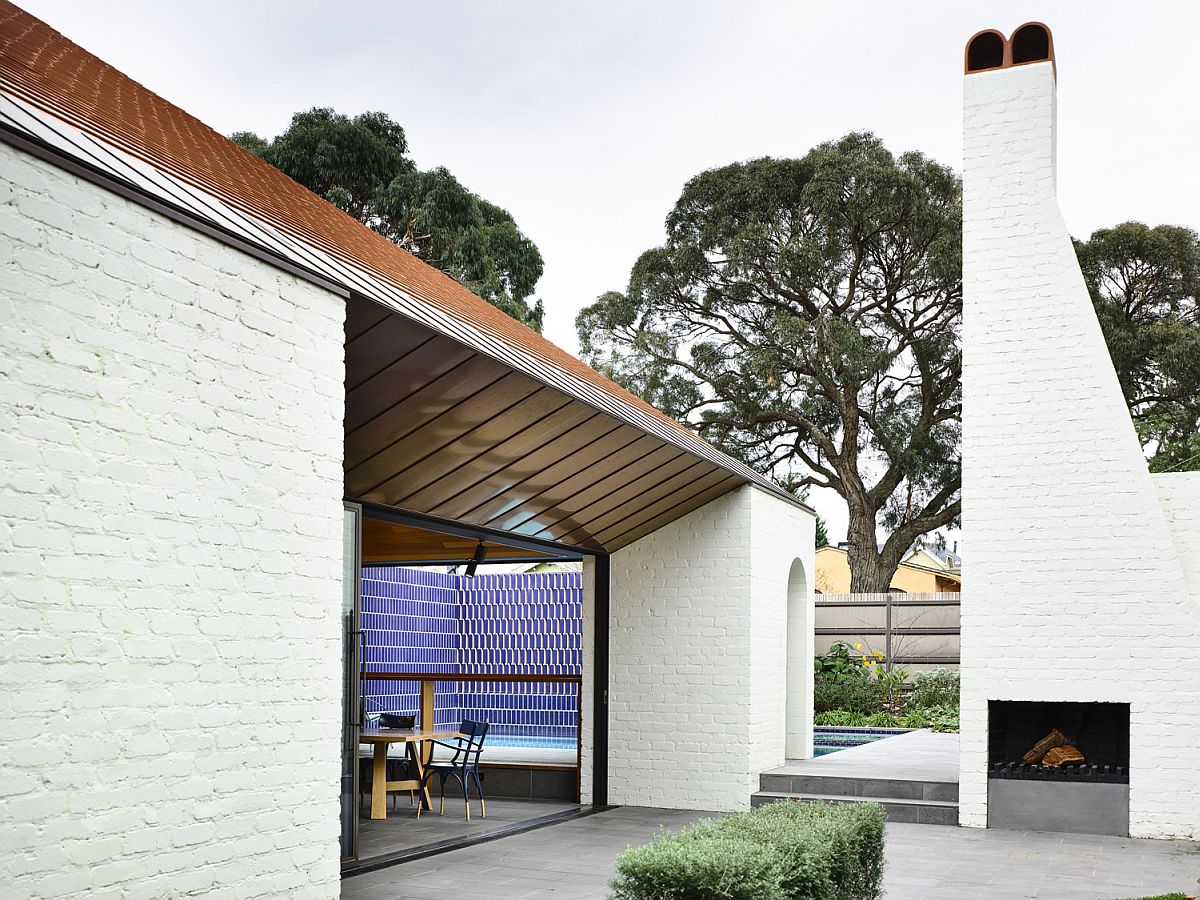 The Deepdene House charms you with its brick and concrete rear pavilion that features a classic chimney, lovely archways and a dreamy aura that takes you back in time. The fusion between Edwardian overtones and modern comfort is seamless as an open rear yard extends the interior outdoors. The family of seven finds plenty of space in and around the new house even as the pool area becomes the new, relaxing 'social zone'. A lovely garden filled with greenery and light-filled interior spread across two expansive levels complete this modern-classic residence. [Photography: Derek Swalwell]
RELATED: Elegant Edwardian Home In Melbourne Gets A Fresh Modern Makeover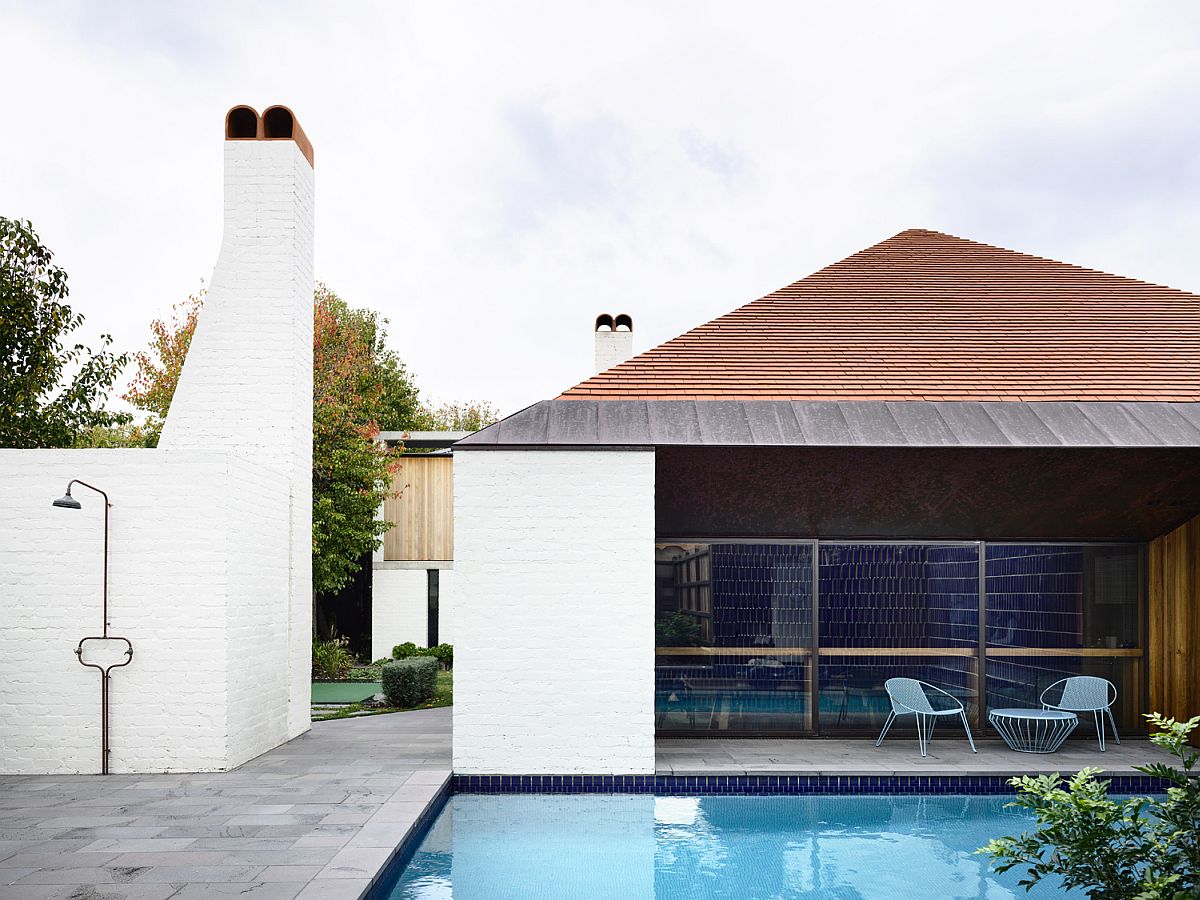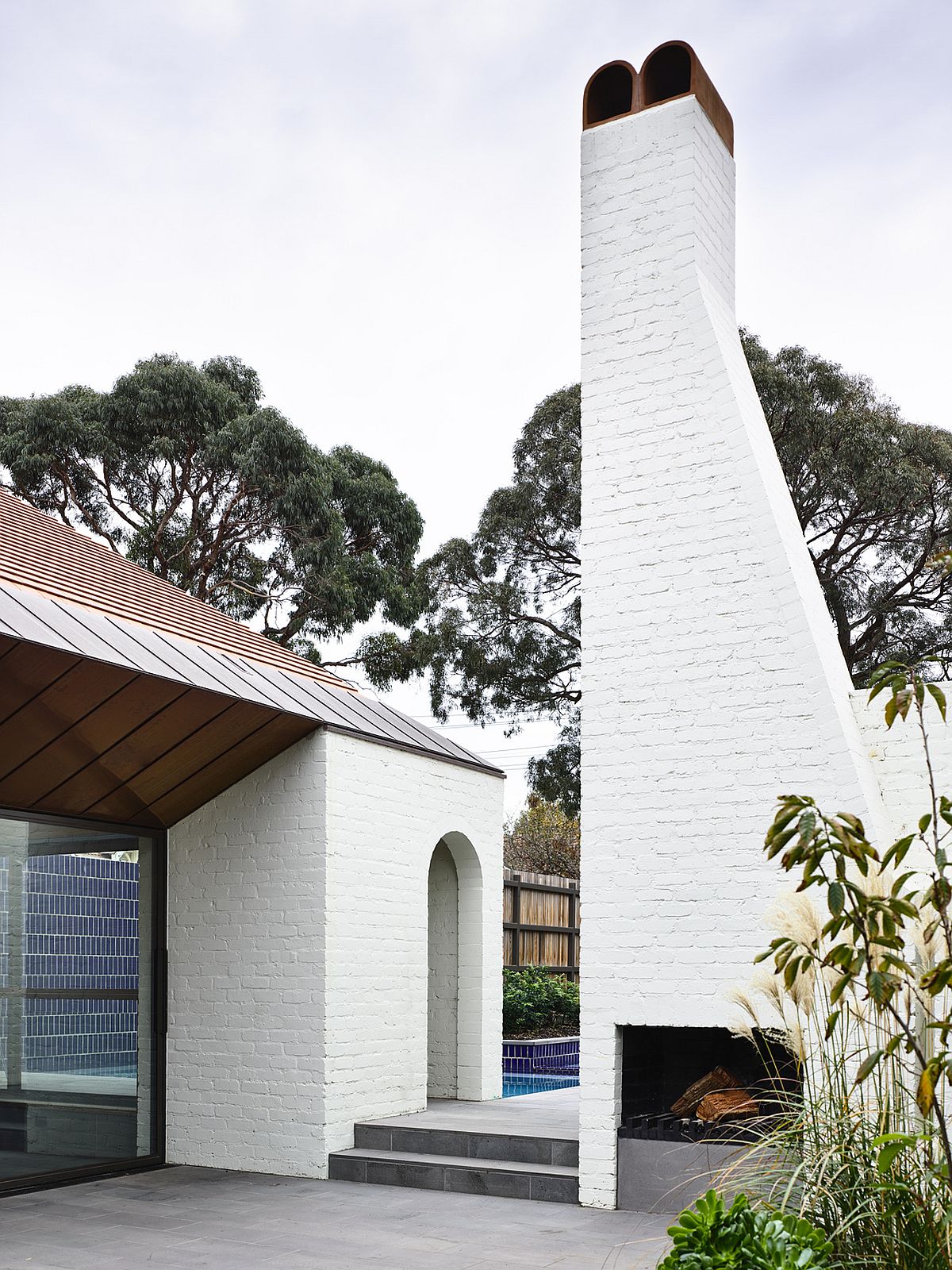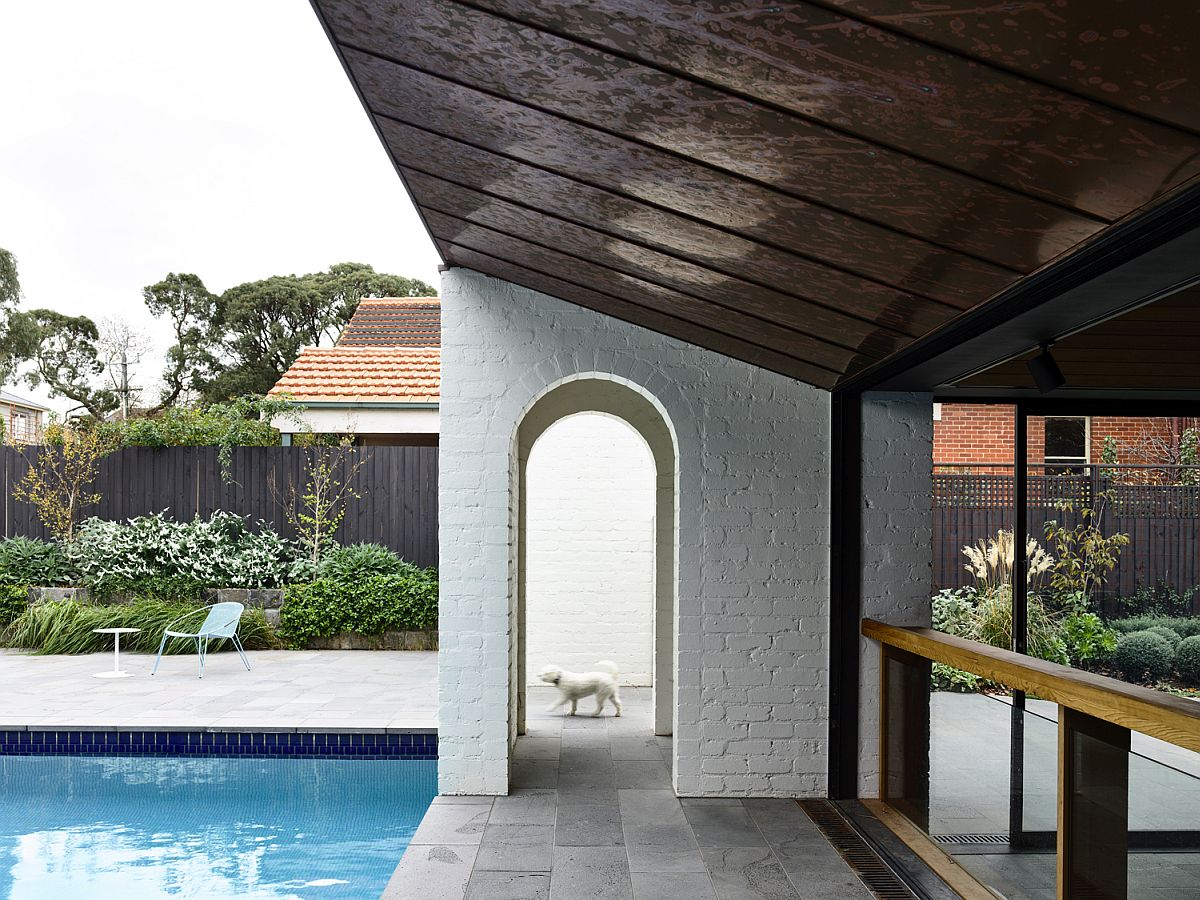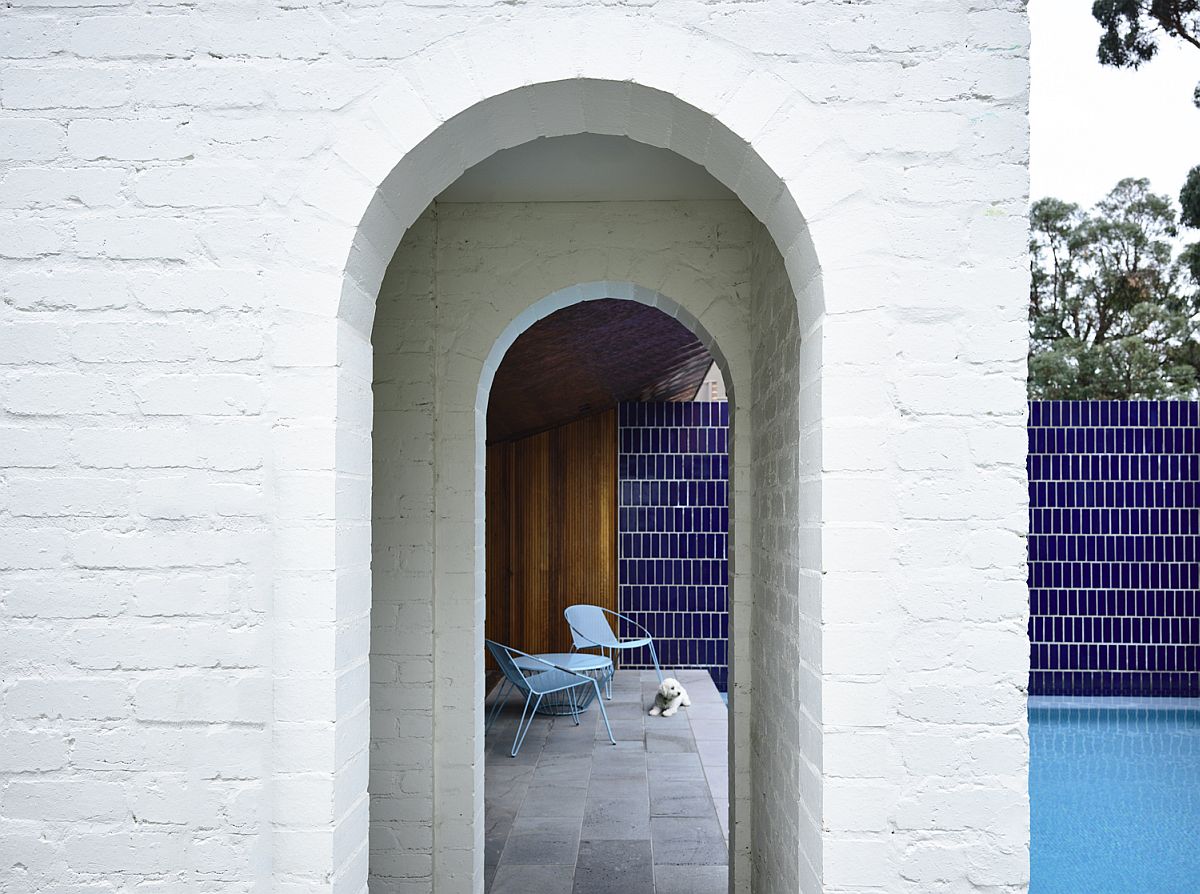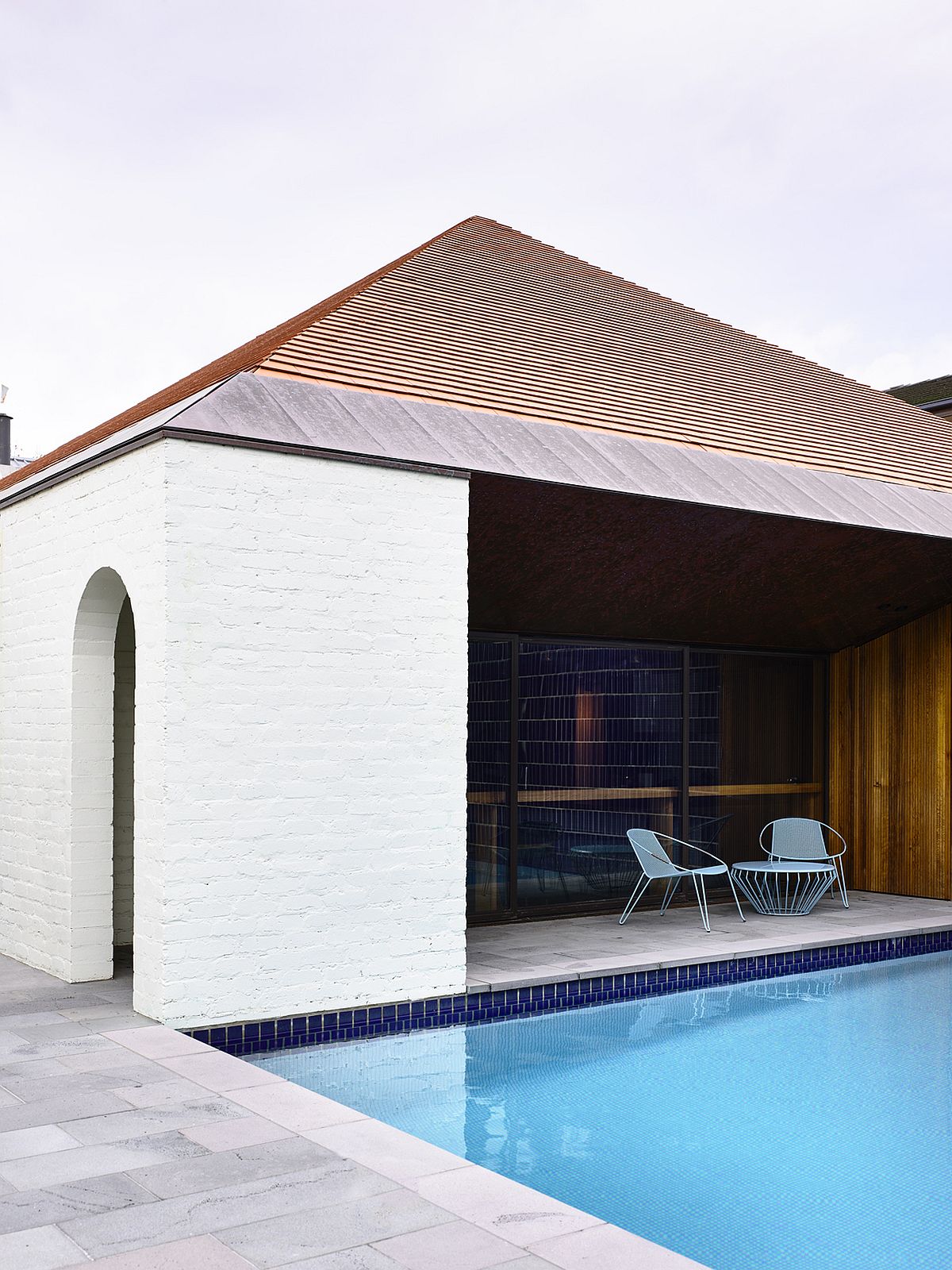 There is also whimsy, joy and beauty in this house: the formally expressive chimneys with their hand made pots, the fragrant cedar lined pyramid of the main living area, the heft and shadow of the brick and concrete rear pavilion, the intense color and texture of the interior surfaces – all contribute to a house which is so much more than the sum of its parts.
RELATED: Striking Edwardian Home In Melbourne Gets A Space-Conscious Modern Extension