Choosing a style for the small attic apartment is all about making the most of the available space both in terms of aesthetics and functionality. This not only means you usher in a few space-savvy cabinets and cool, hidden features that save precious square footage, but also think about a style that creates an appeal of cheerful openness. Few styles accomplish this with as much timeless charm and modern panache as Scandinavian. It is barely a surprise then that Concept Saltin turned to Nordic inspiration while shaping this modest attic apartment in Stockholm.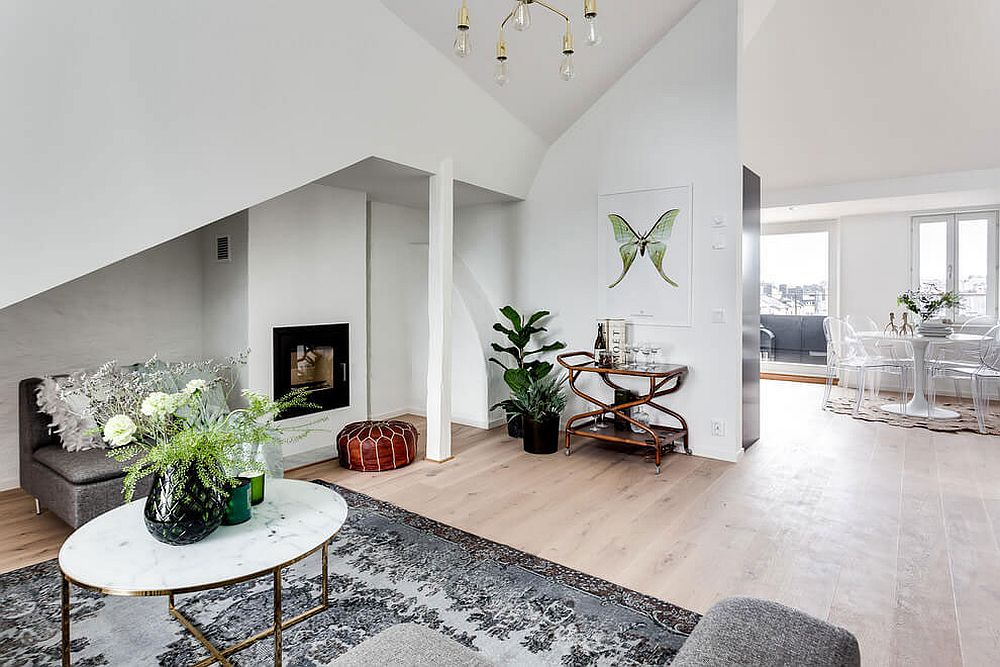 RELATED: Stockholm Attic Apartment Blends Scandinavian Ease With Elegant Interiors
Instead of focusing far too much on adding more storage units and hidden shelves, the designers took a completely different approach with a 'less is more' philosophy. Low-slung living room décor ensures that everything seems proportional, even as the awkward nooks are utilized fully inside the open living space. Connected visually with the dining room next to it, a cool white backdrop and décor in gray ensure that there is absolutely no visual fragmentation here. Pops of green with indoor plants and a brightly hued ottoman next to the sleek fireplace provide a hint of contrast and color.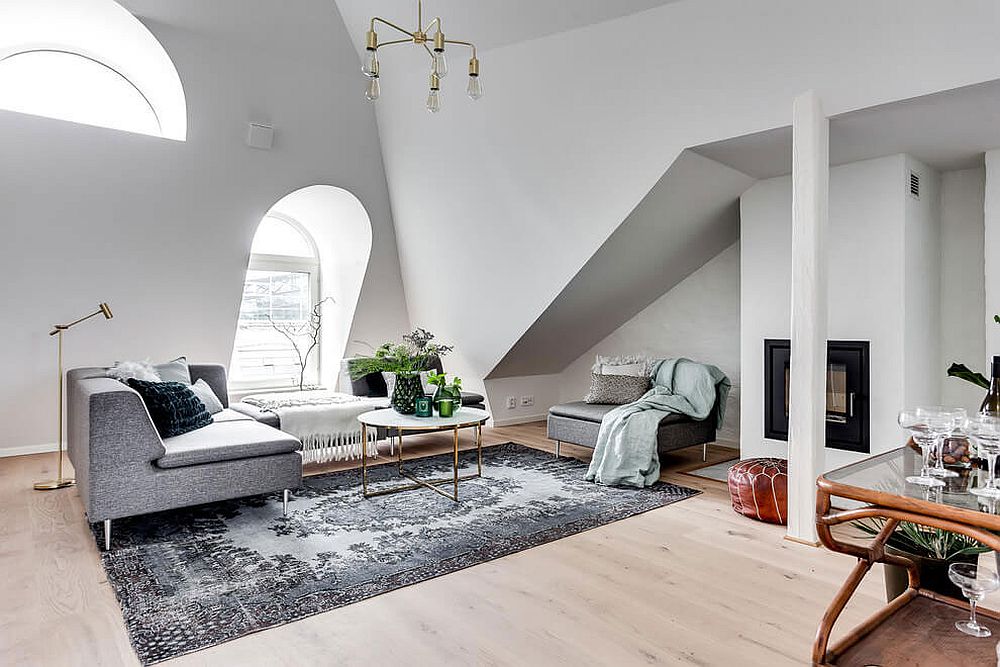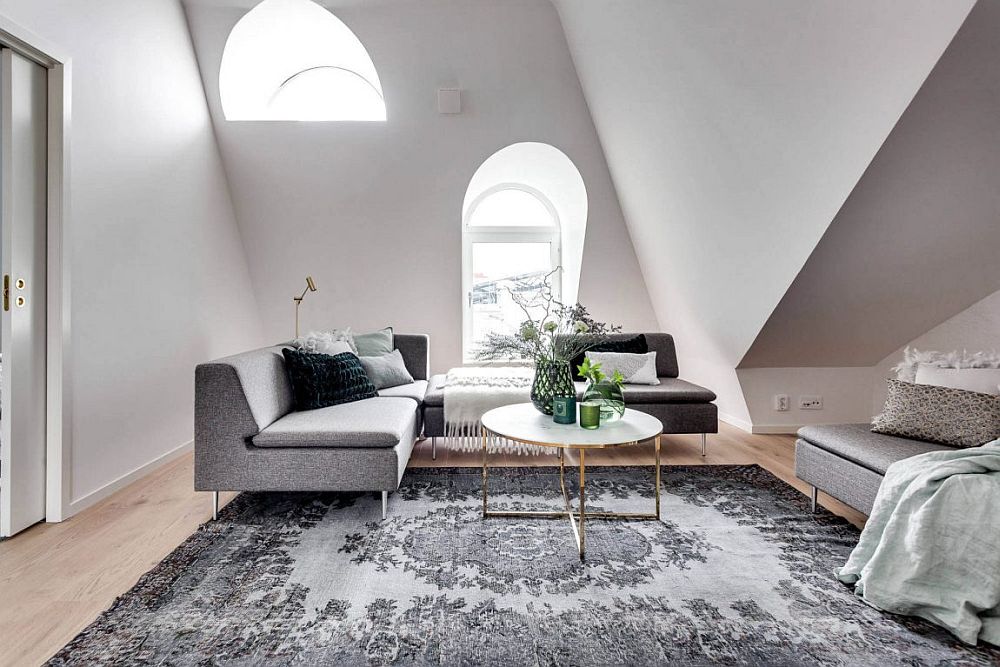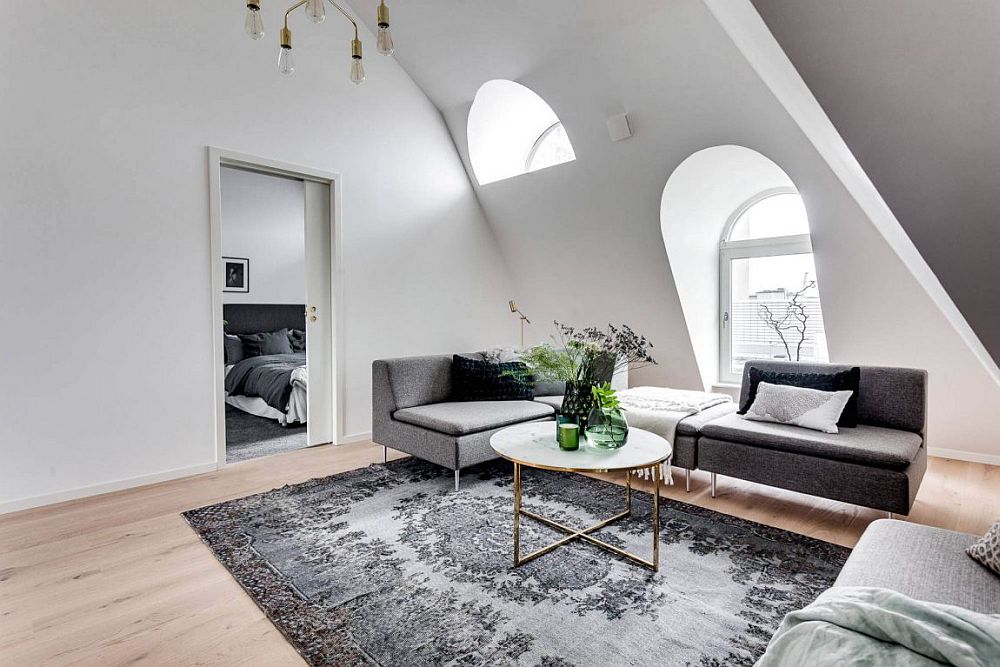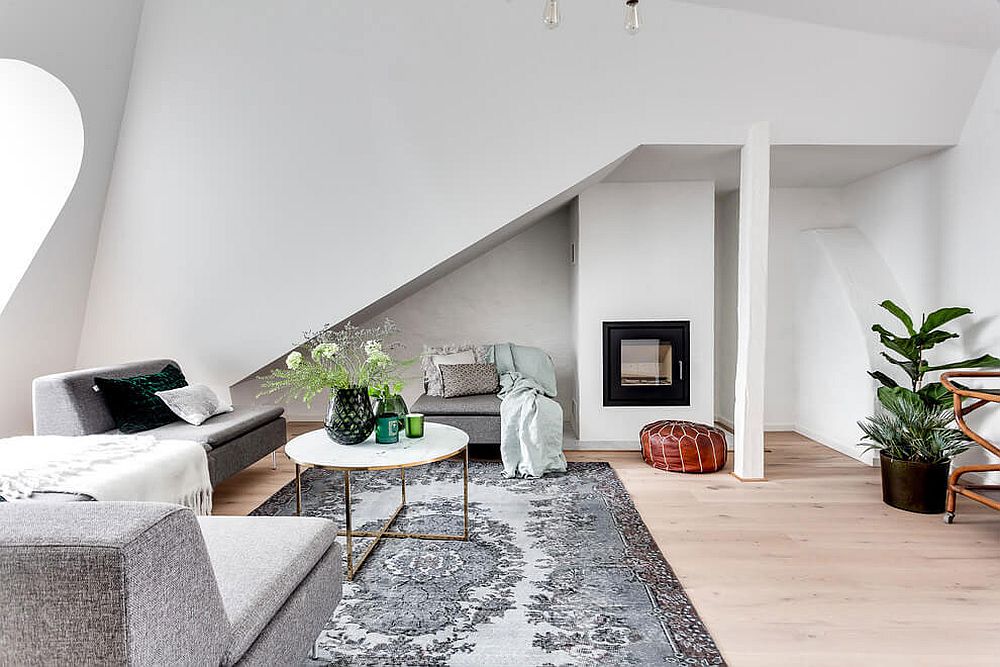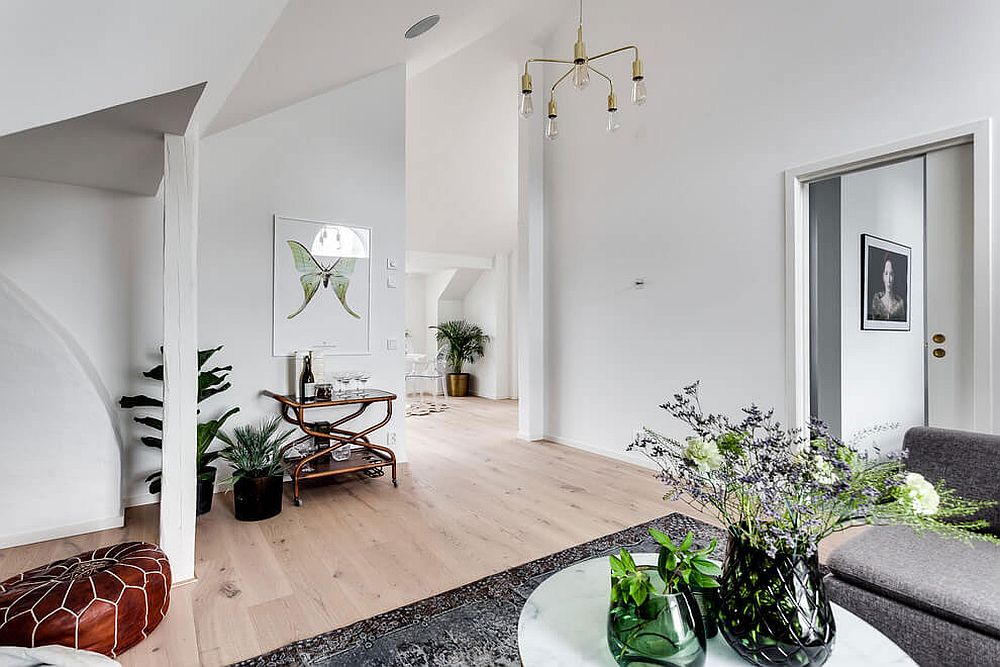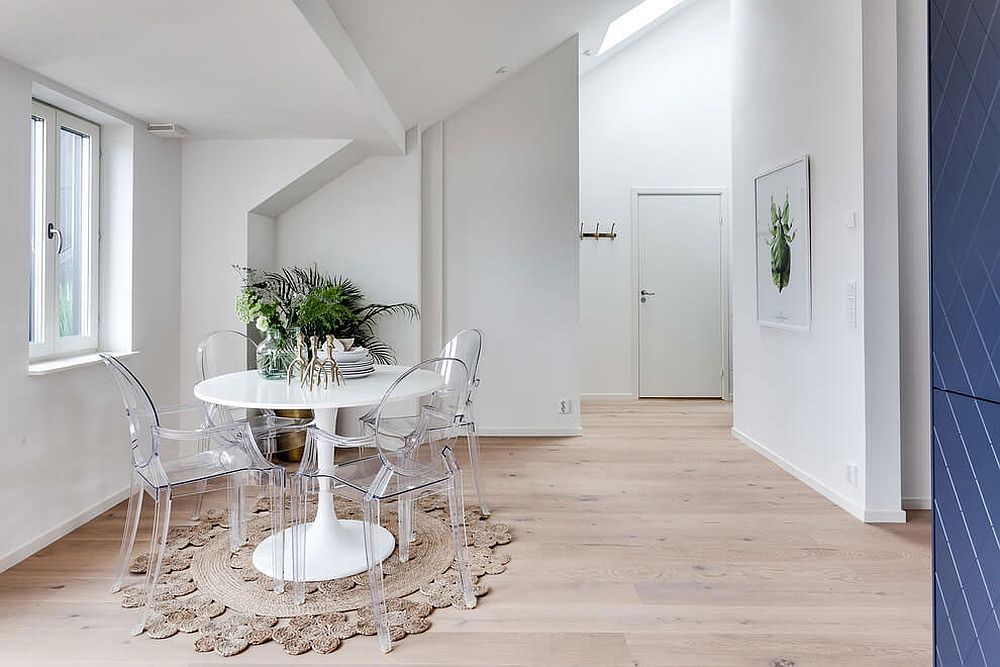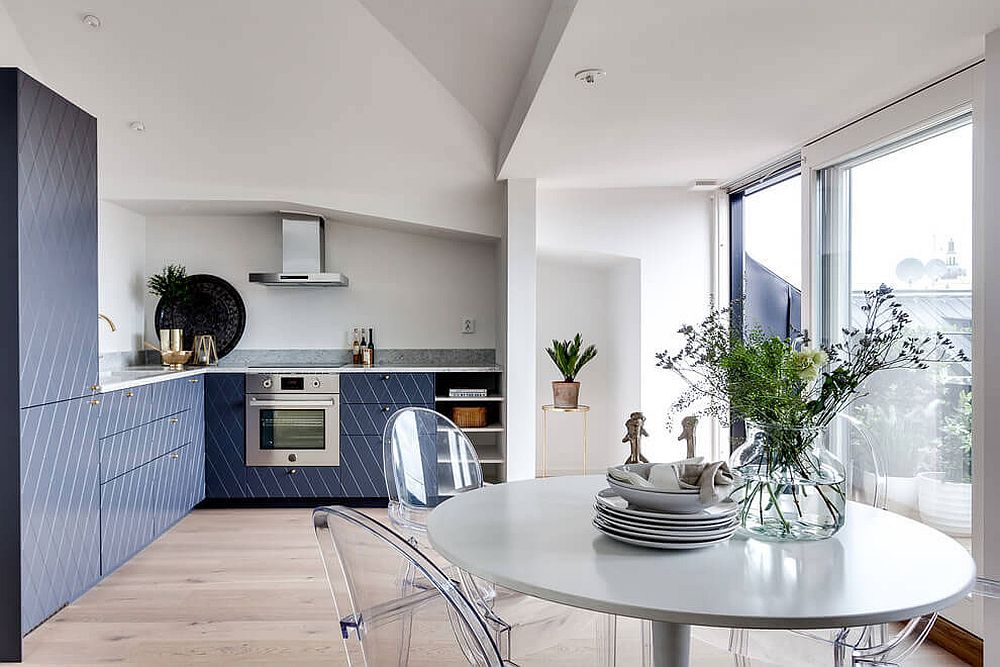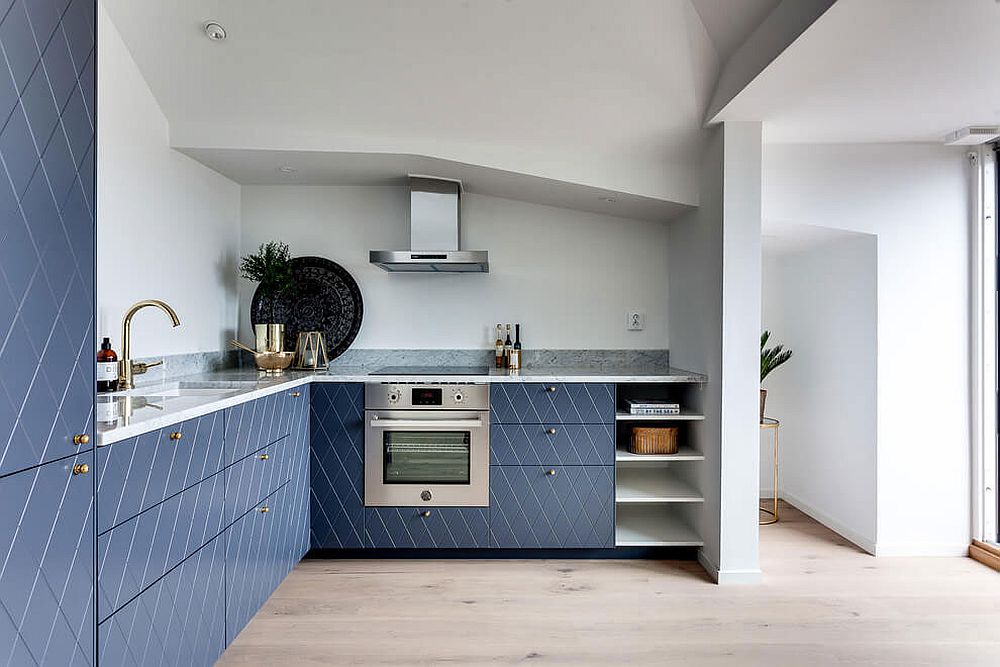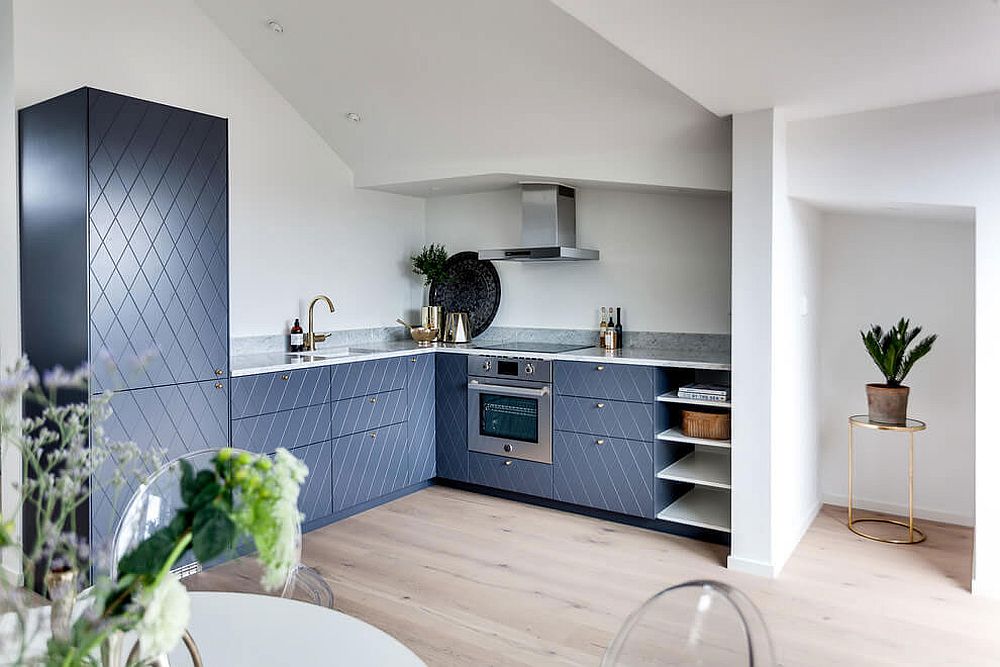 RELATED: World Of White And Gray: Scandinavian-Style Apartment In Stockholm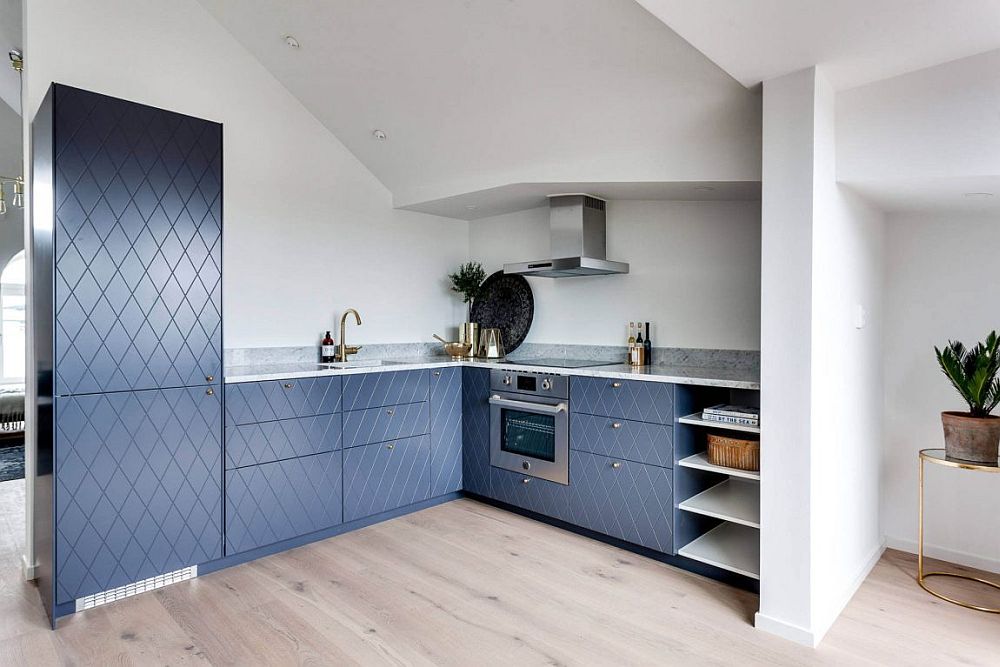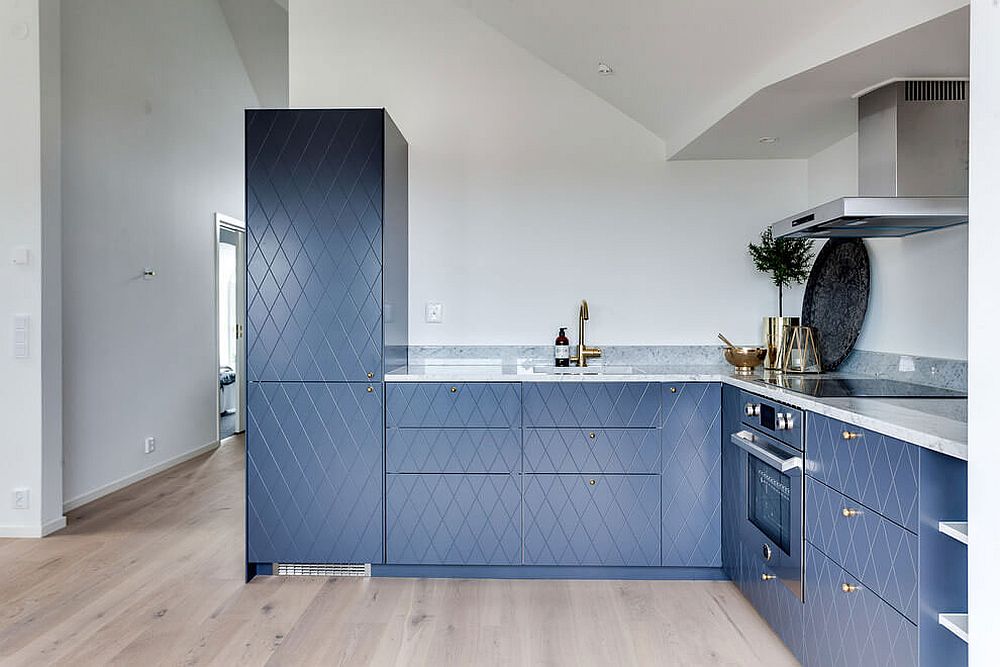 The stylish L-shaped kitchen with brightly colored blue cabinets adds both contrast and pattern to the small apartment, even as the tiny balcony enhances the feeling of spaciousness. A bedroom in gray and white and a tiny bathroom next to it complete a relaxing modern attic apartment that offers beautiful views of Stockholm at its elegant best. [Photography: Henrik Nero]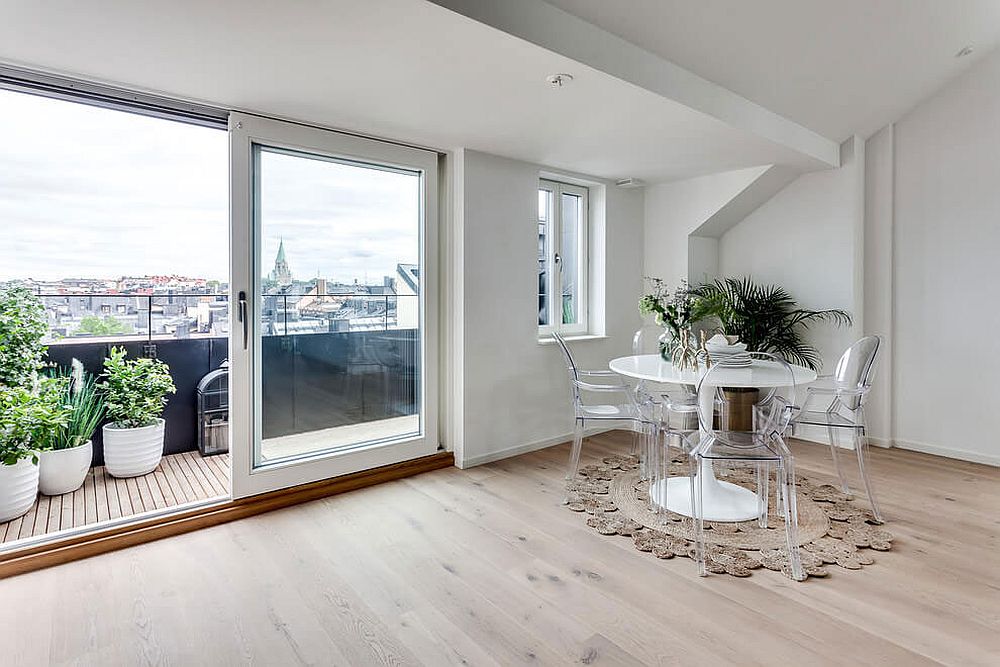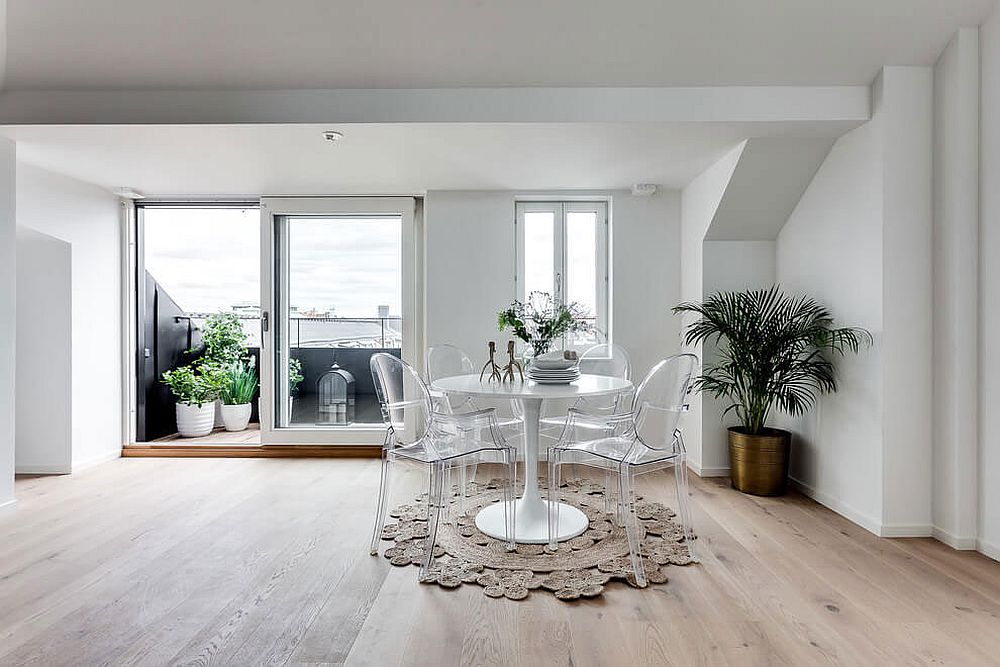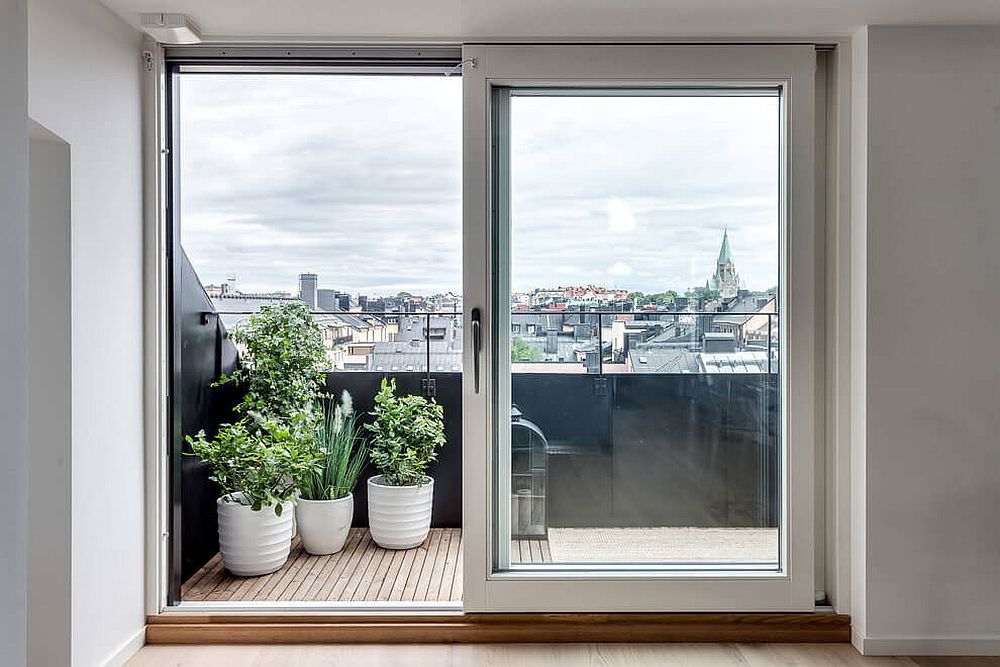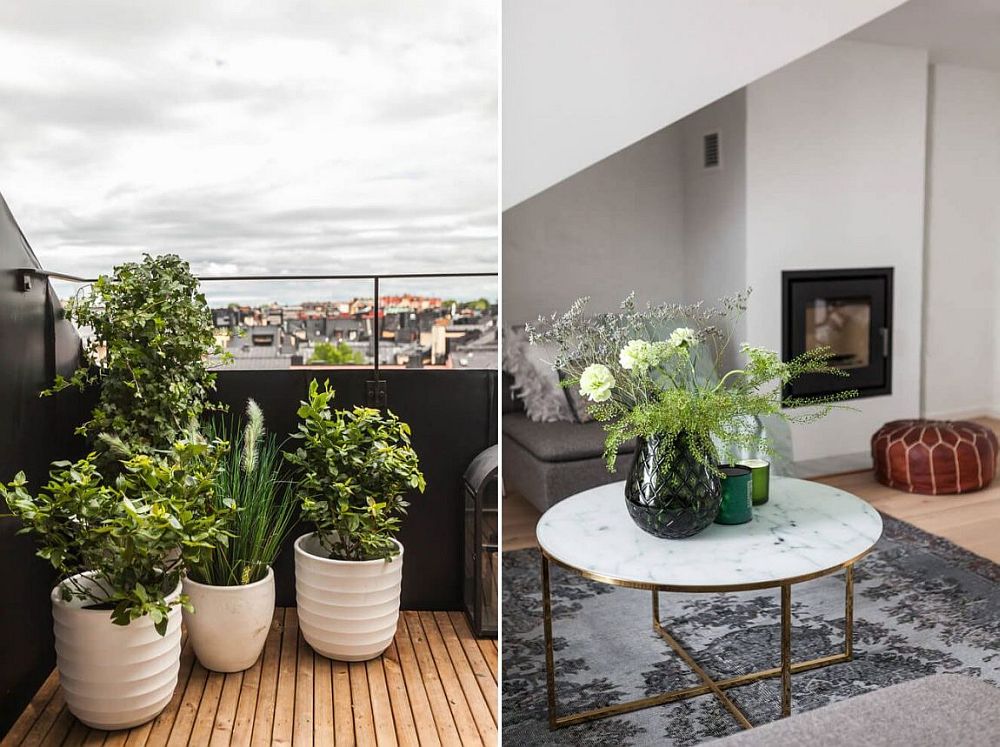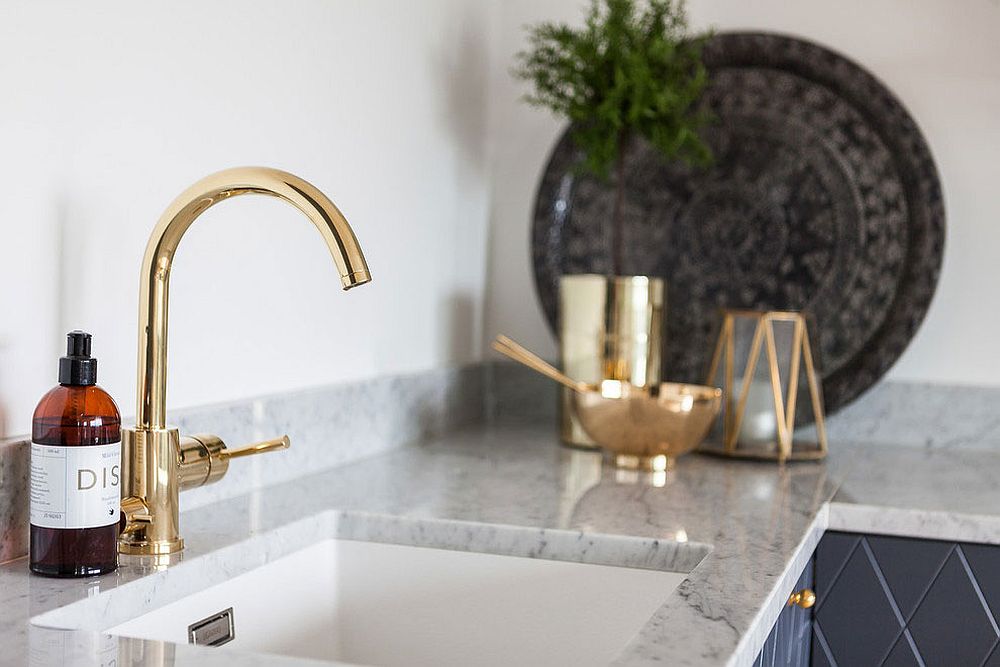 RELATED: Awesome Glass Flooring And Scandinavian Beauty Shape Stockholm's Attic Duplex