Creating new space might feel like a magical proposition for some of us and an idea that is almost impossible in our congested urban homes. But move past the mundane constraints of poorly executed architectural plans and throw in a bit of creativity and you have a fabulous new interior really IS far more spacious. This is not about 'paint and mirrors' that create an illusion of more space. This is actually discovering new area in your home and this small apartment in Kiev revamped by Martin's shows you exactly how to get the job done! Turning an old, 47 square meter apartment into one that has 60 square meters of area, the new interior feels fresh, rejuvenating and just brilliant.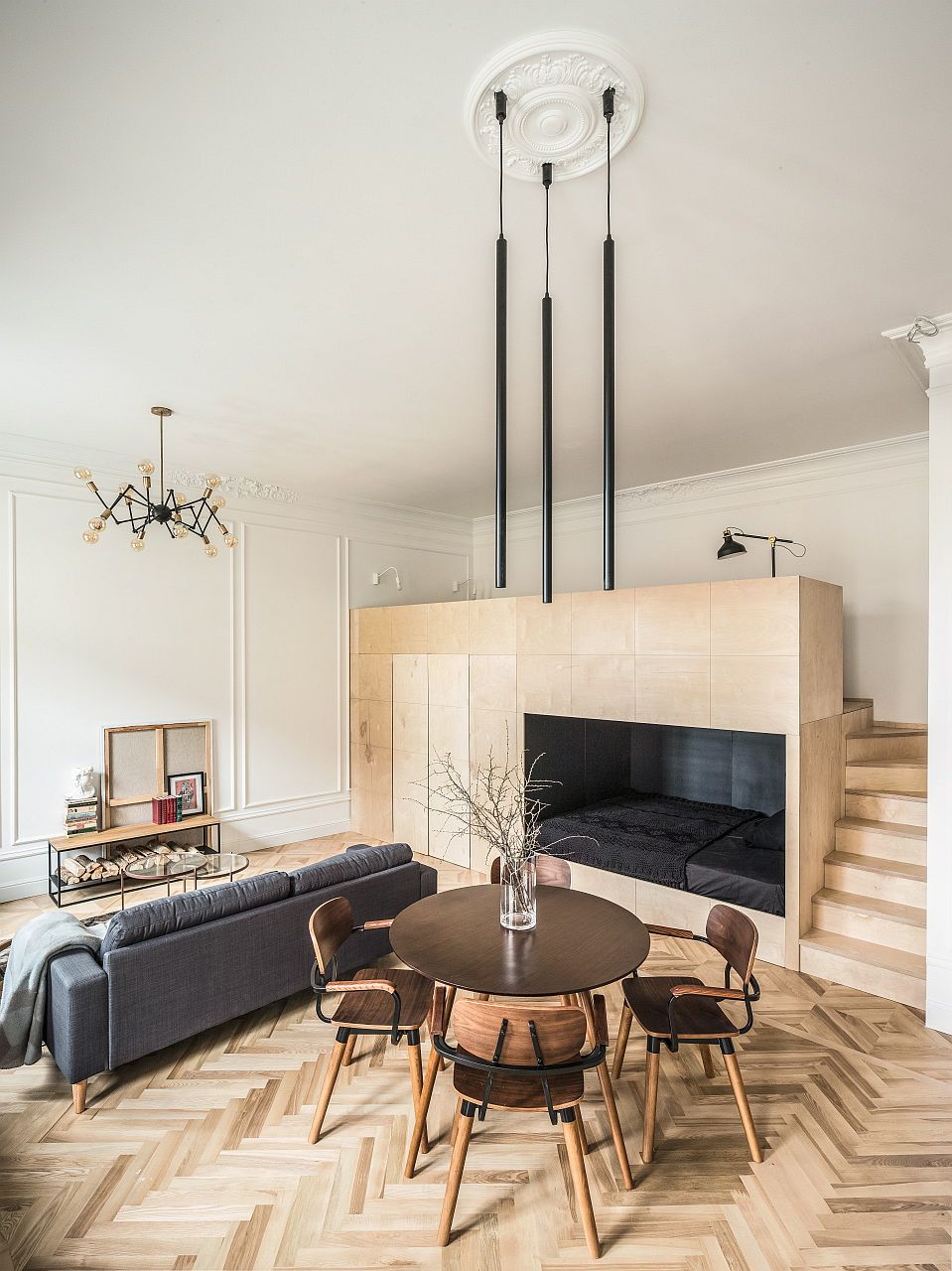 It is hard to miss the feature that created the biggest impact inside this apartment you step into the open plan living area – a custom wooden unit at the end with loft bedroom and workspace. This new second level brings additional square footage to the small home while removing unnecessary internal partitions also helped a great deal. The new living area, kitchen and dining space are now one large flowing space with large windows bringing in ample natural light. Exposed brick walls on one side and polished white finishes on the other blend the old with the new.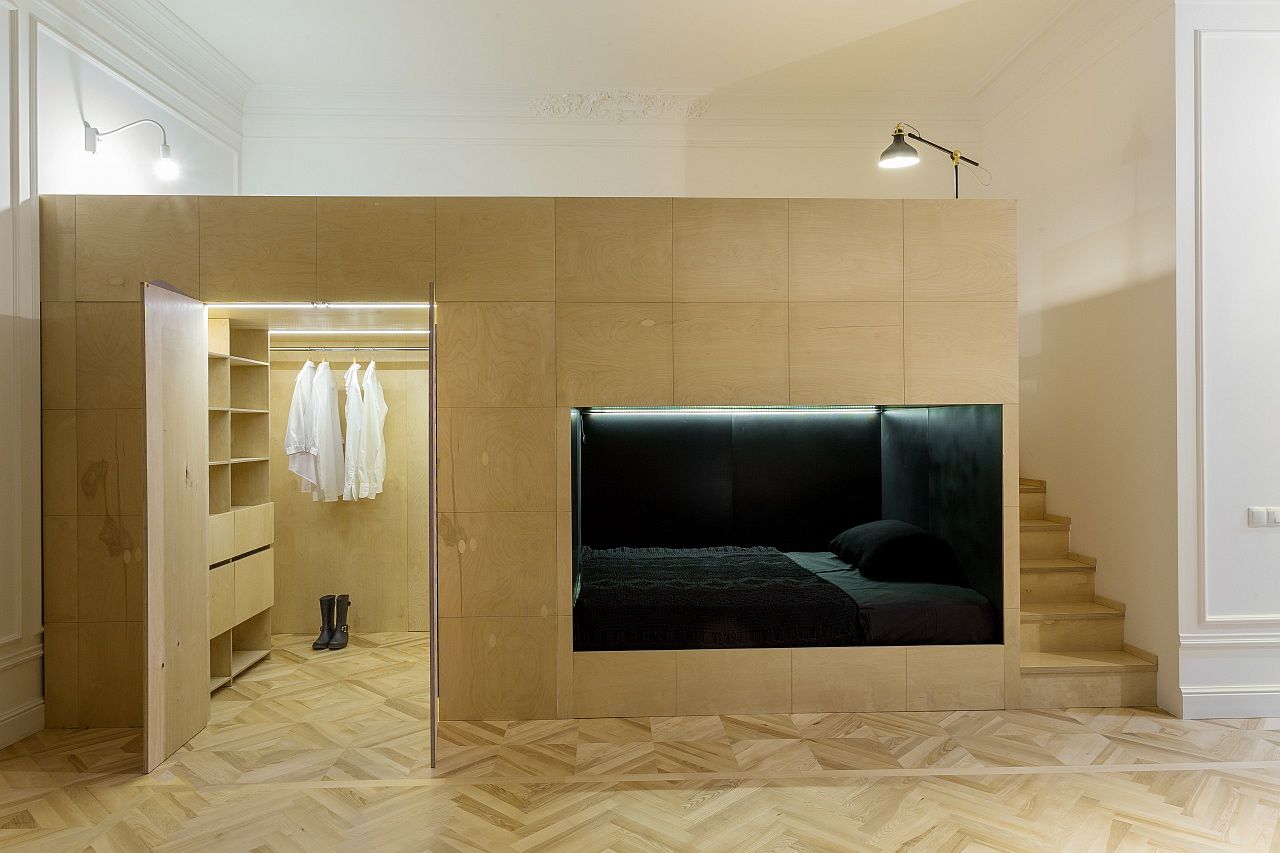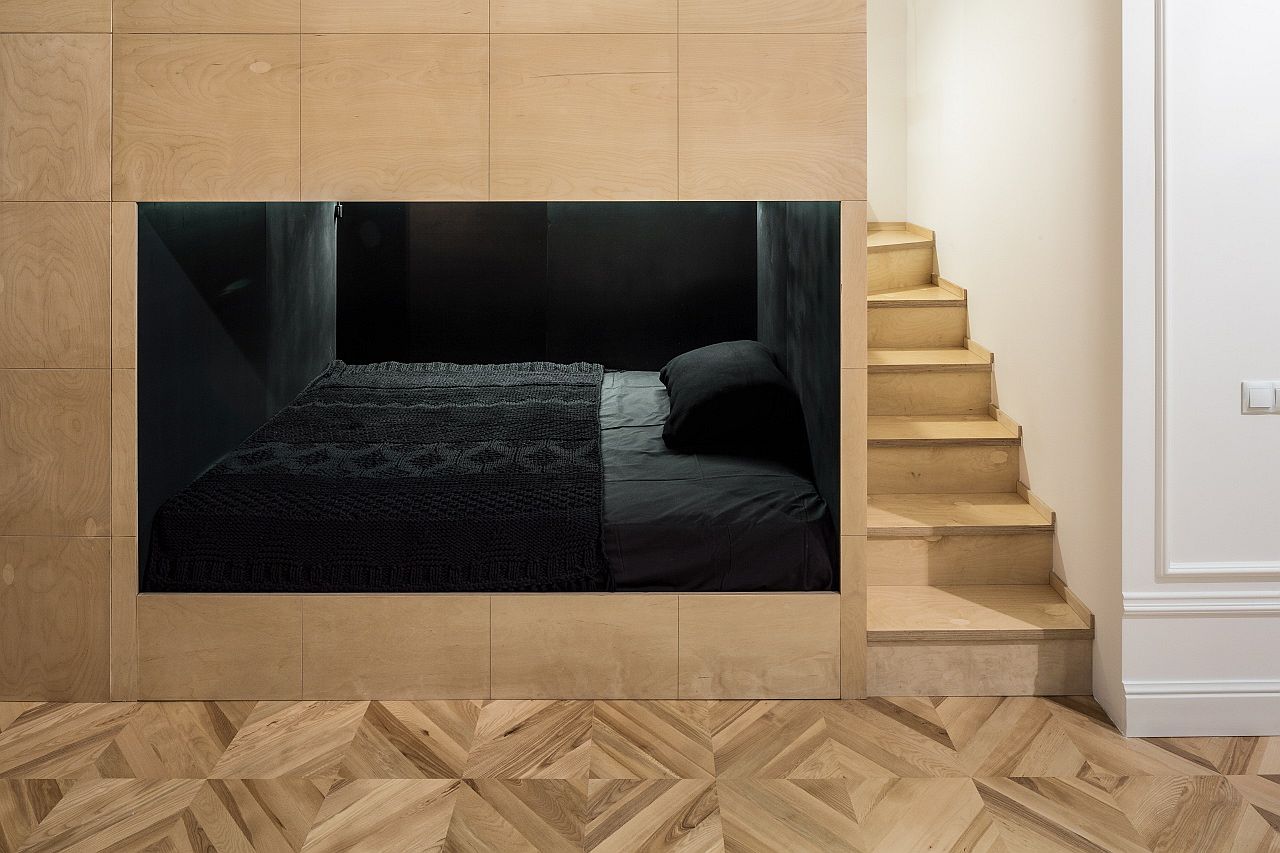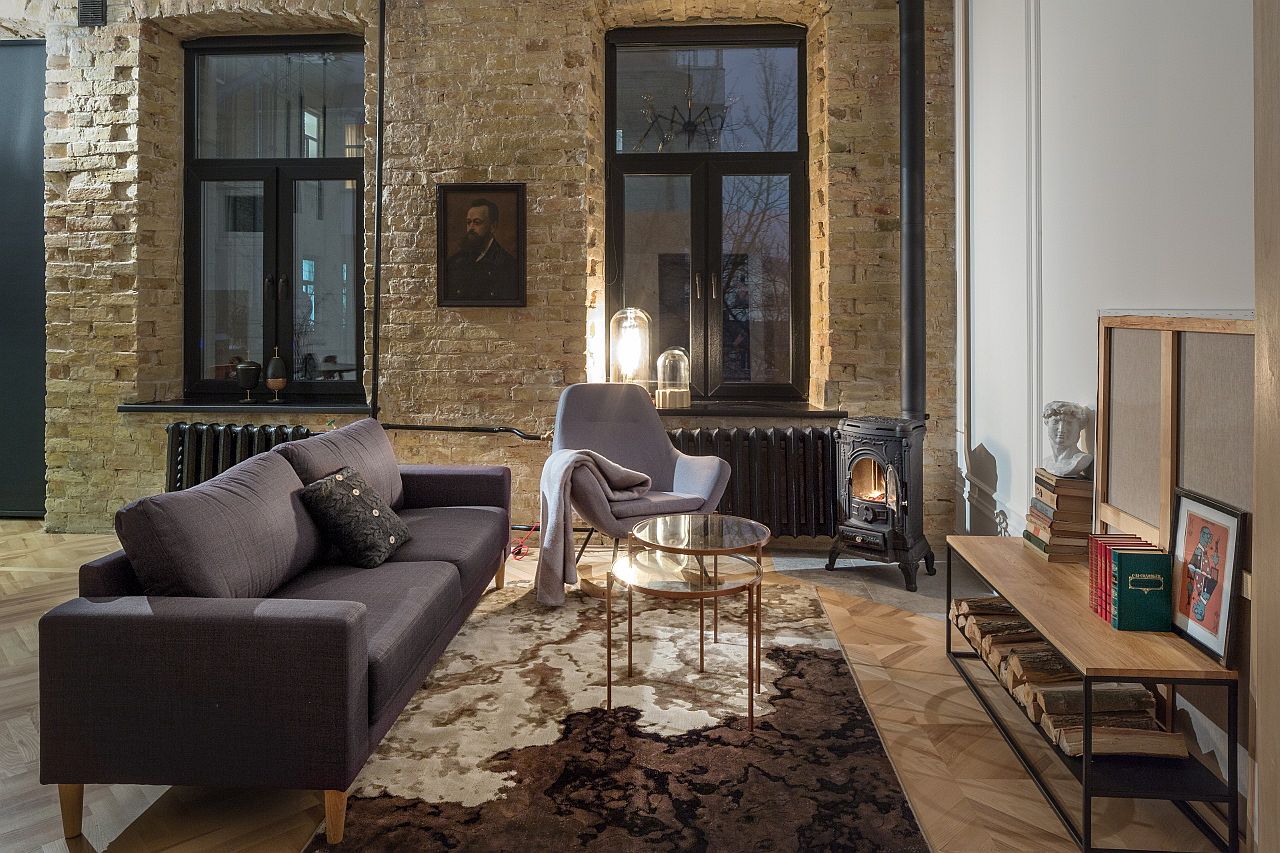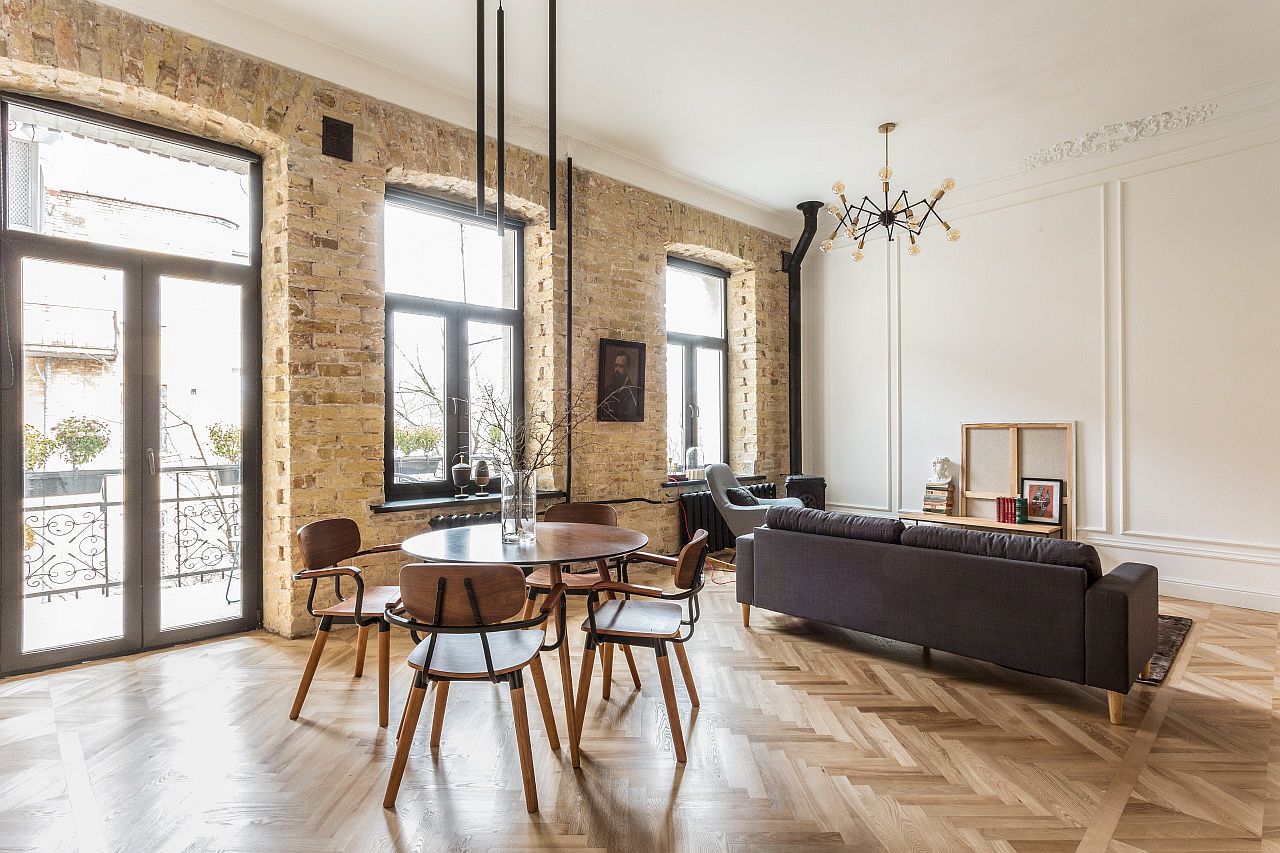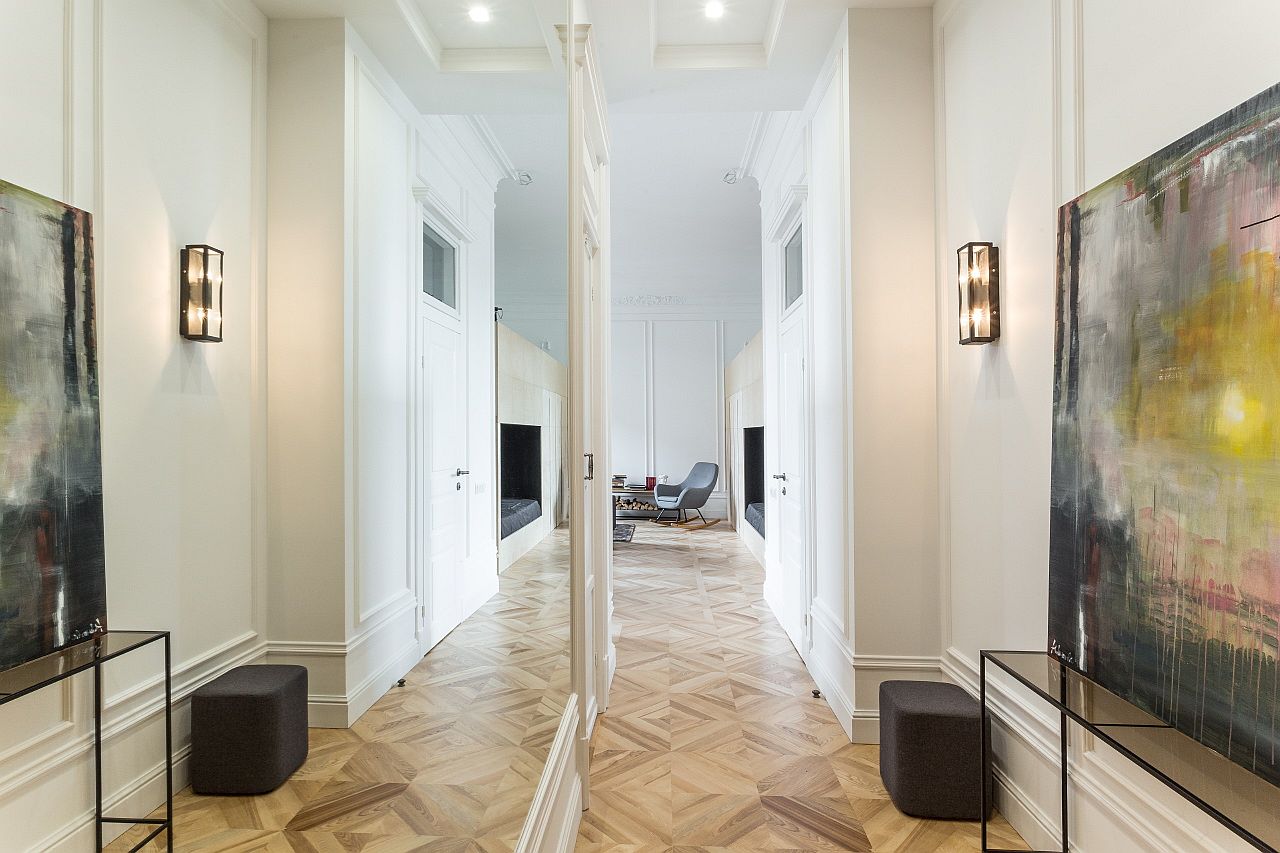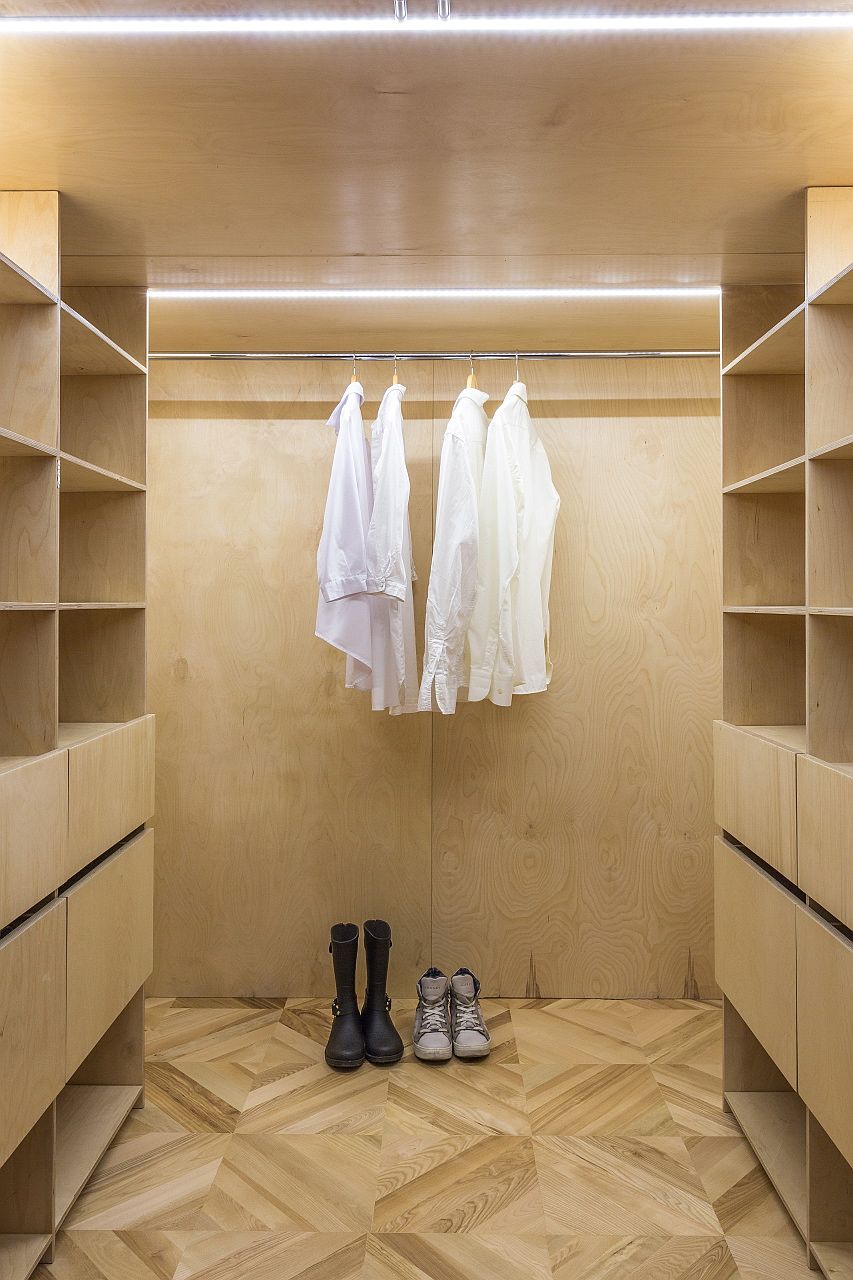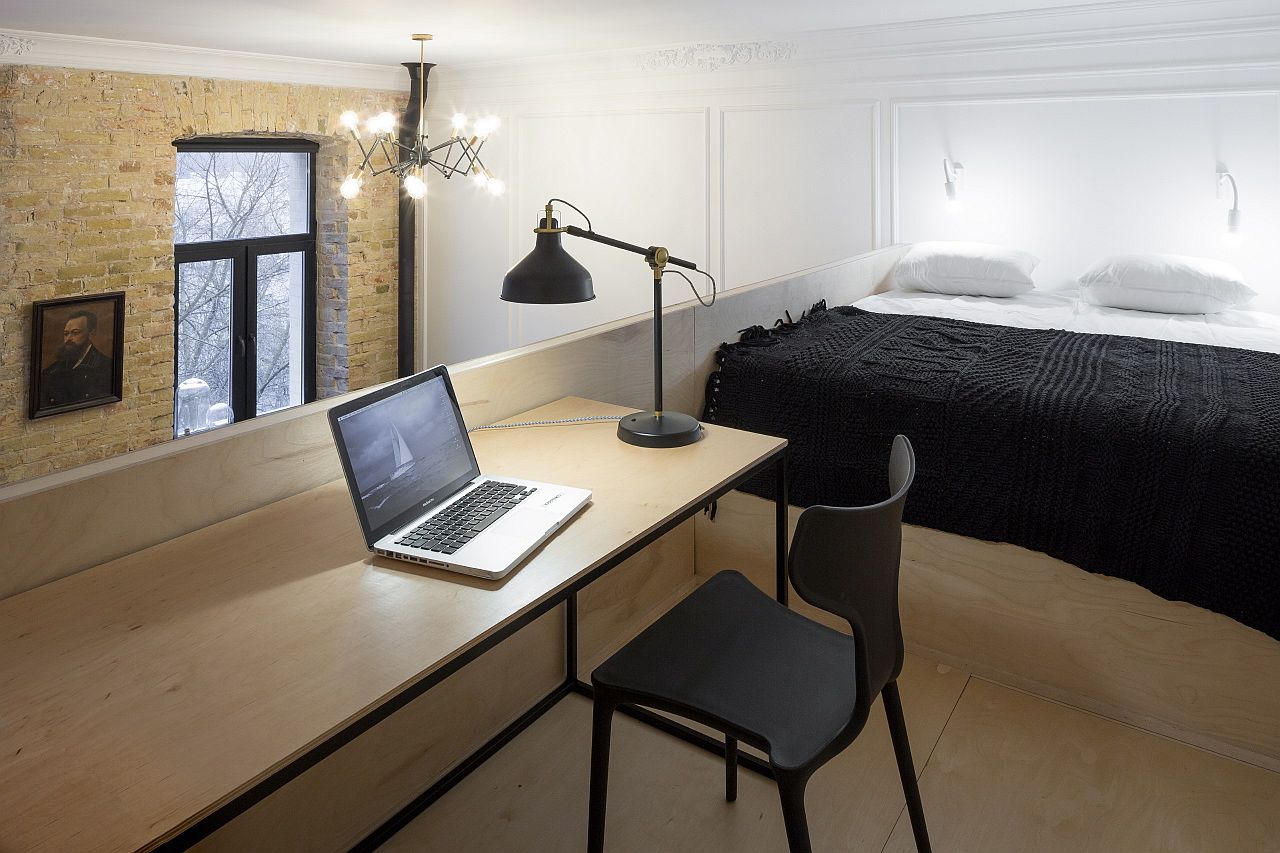 Décor inside the apartment is simple and minimal with a smart couch in the living area, a round dining table with wooden chairs and a single wall kitchen completing the setting. A large mirror at the entrance and brilliant lighting put the final touches on this transformed Ukrainian apartment. [Photography: Igor Karpenko]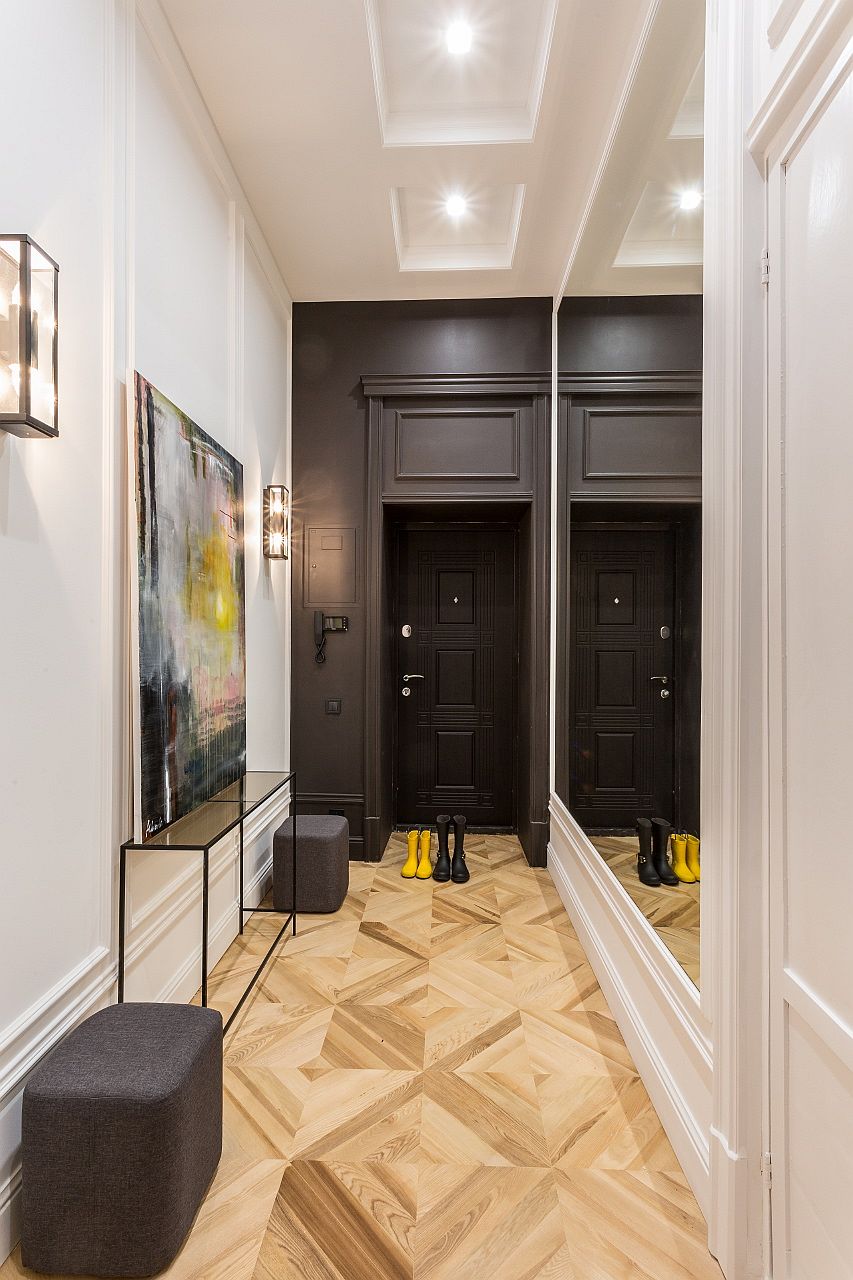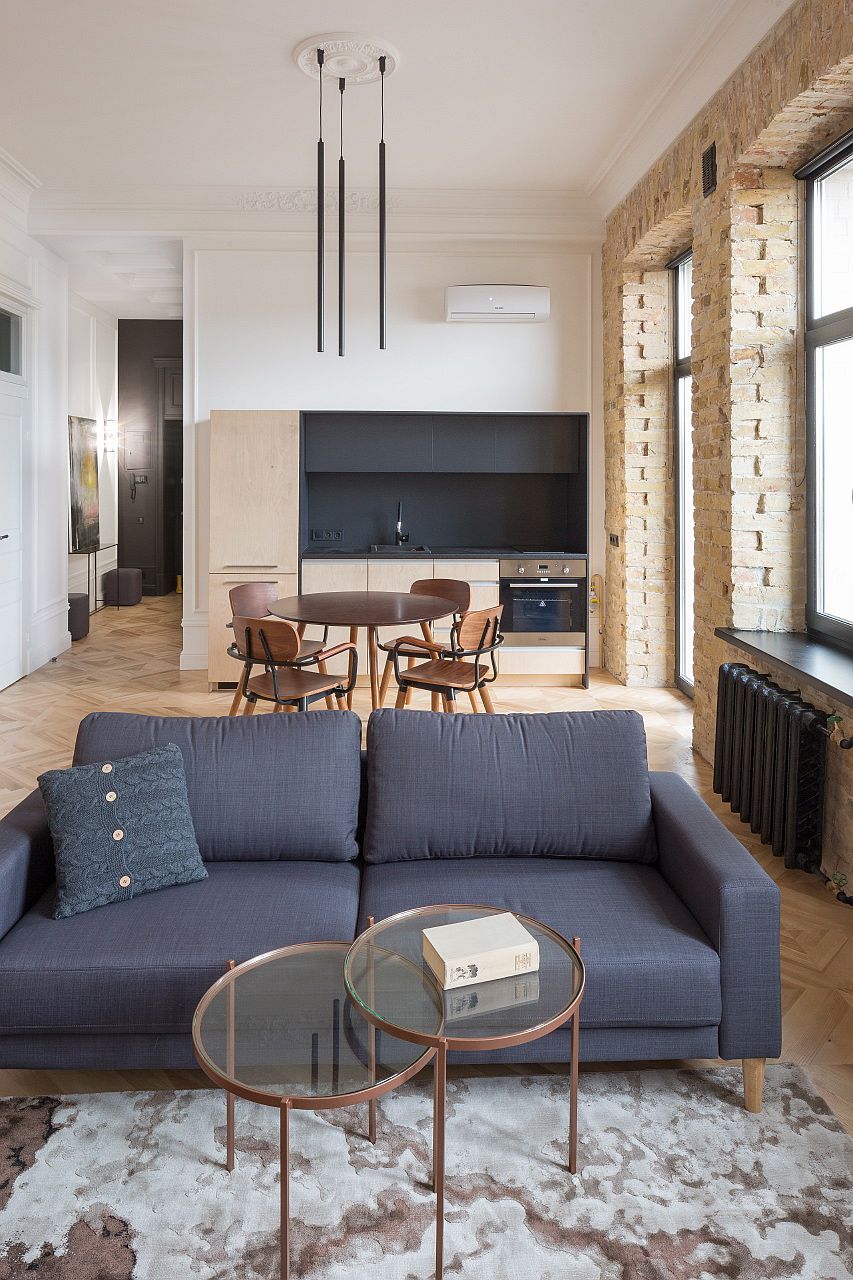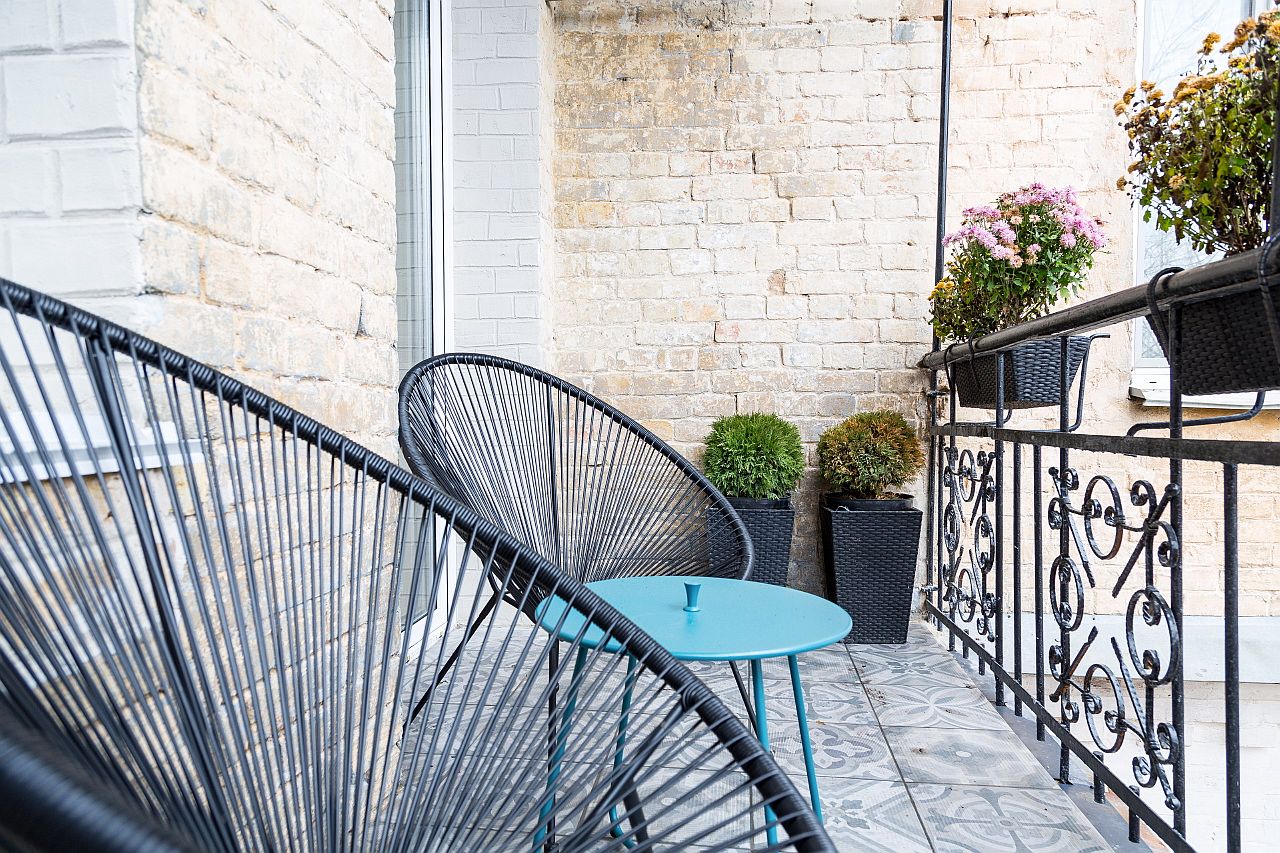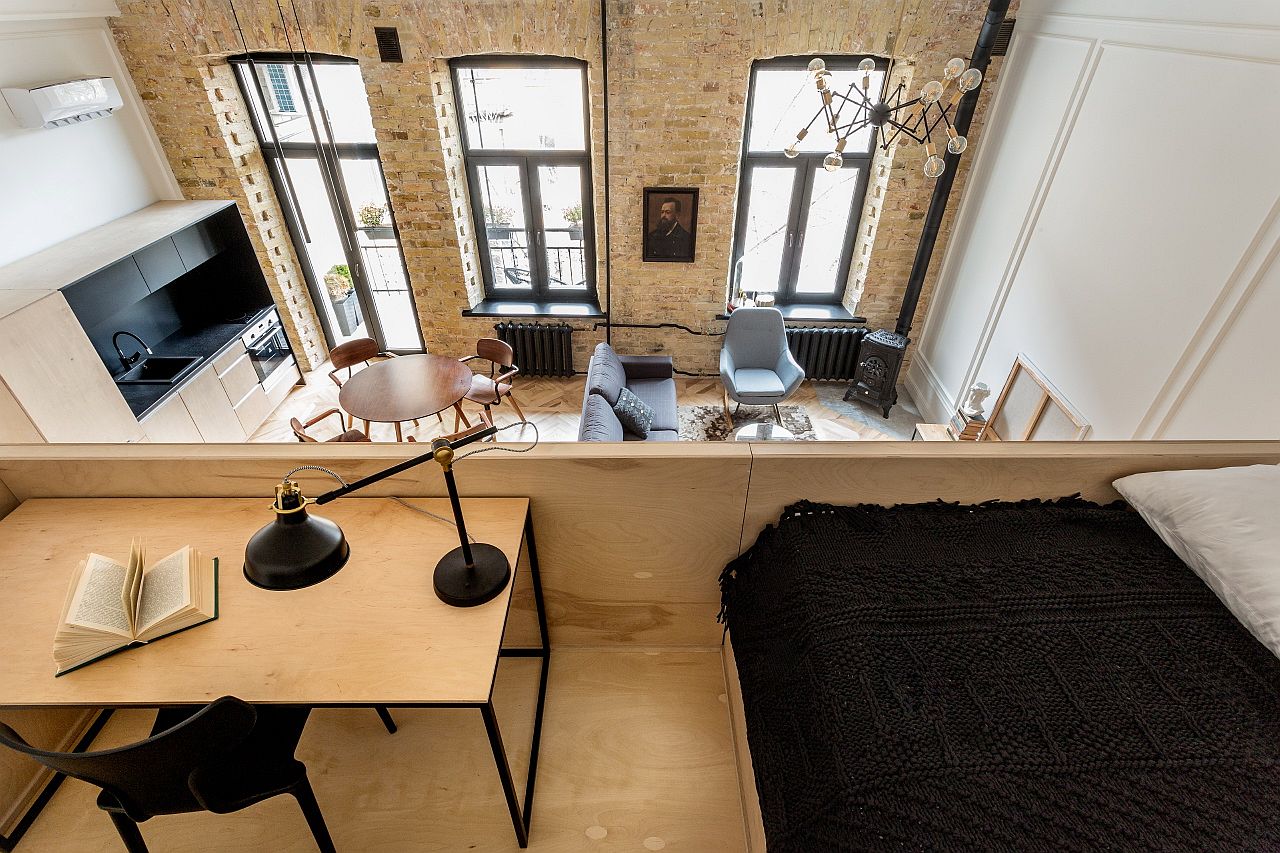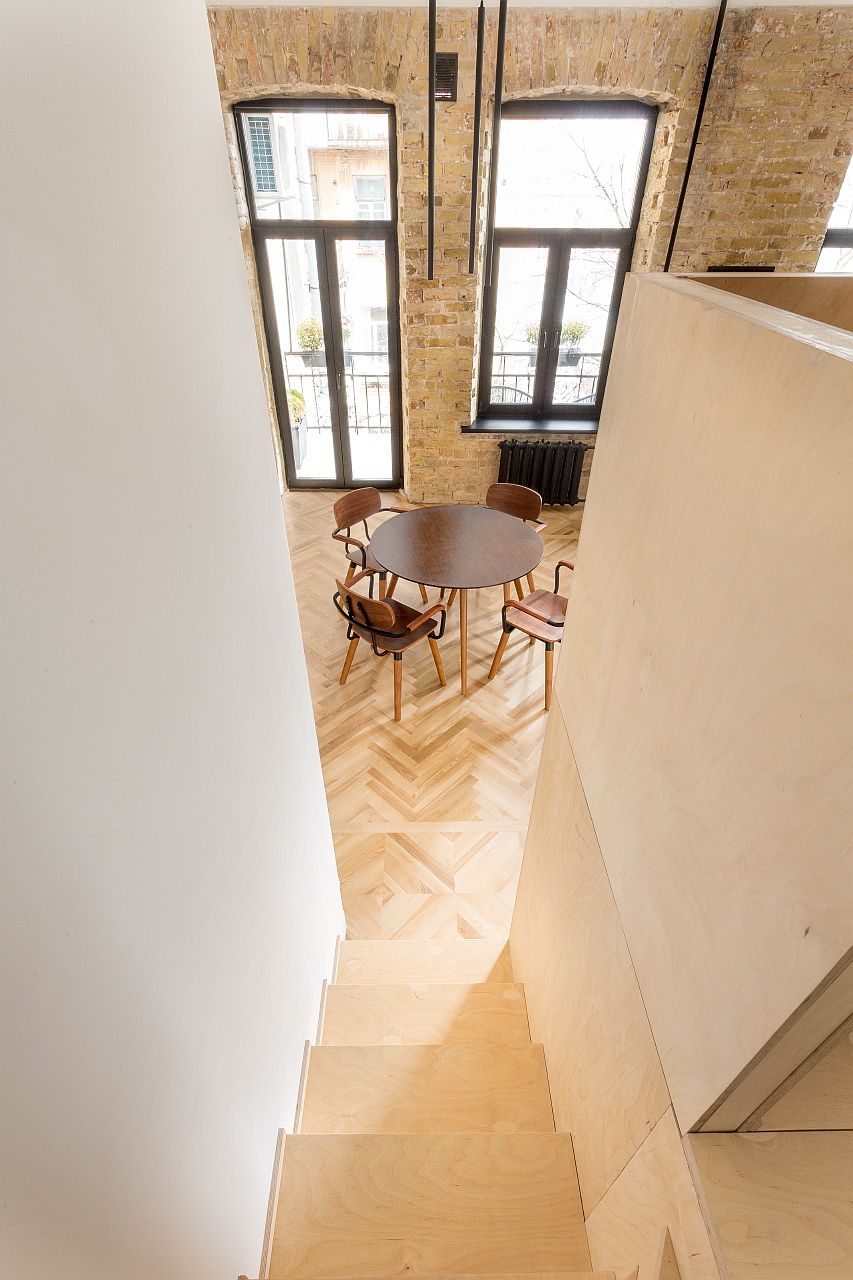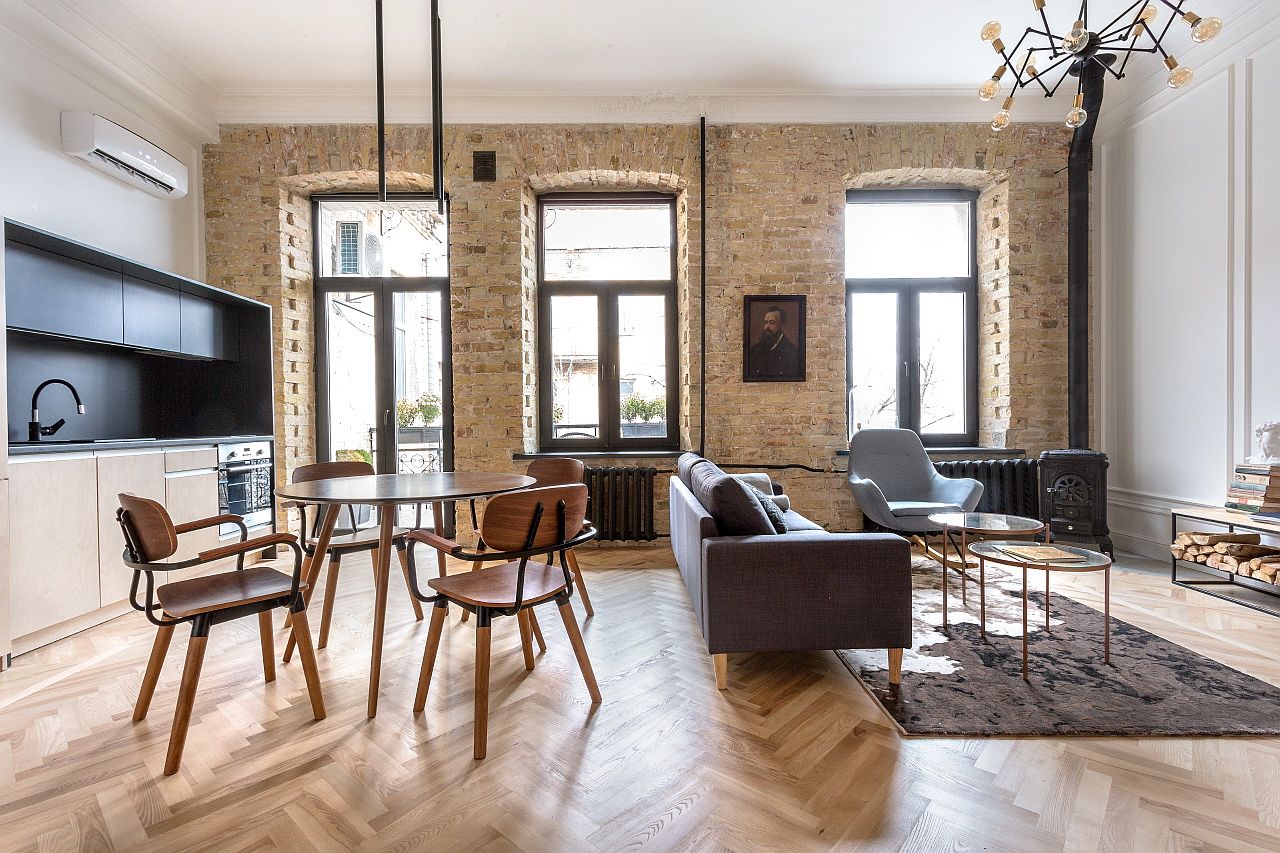 Liked the story? Share it with friends.