A 70-square-meter apartment does not seem terribly small and congested on the face of it, but a series of poorly planned corridors and partitions turned this apartment in Gran Via, Barcelona into a dark and congested setting. That was before the creative folks from Anna & Eugeni Bach stepped in to completely transform the interior with a deft refurbishment, giving it its current, cheerful ambiance. The biggest design conundrum in restructuring the apartment was the presence of two bedrooms at the façade that the homeowners wished to keep intact. This meant that it was the remainder of the space that needed to hold the living area, kitchen, dining room and a study.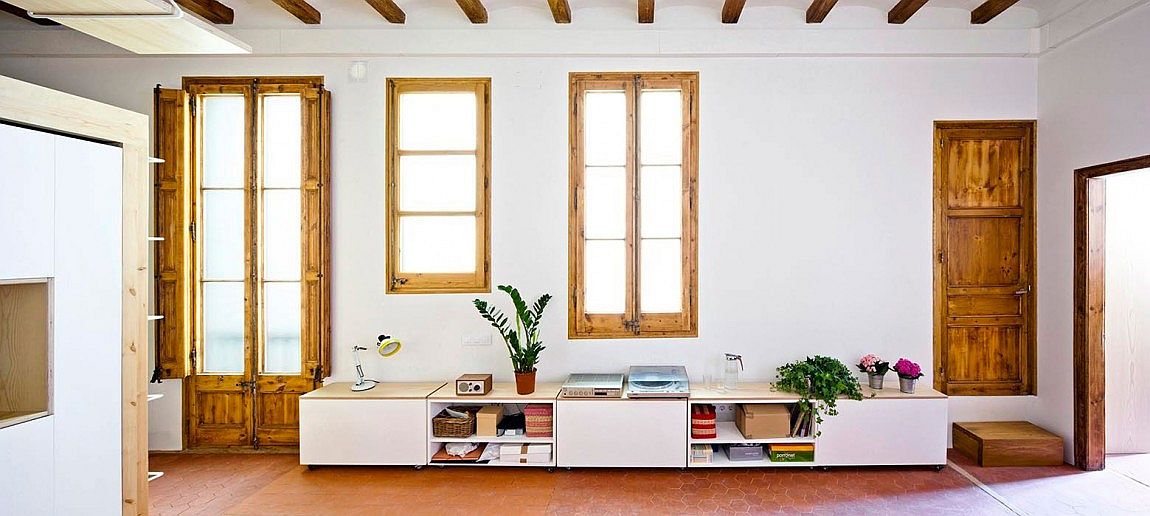 Overcoming this problem of space, it is a smart, standalone kitchen that sits at the heart of this new living area that utilizes the vertical space on offer. It is not just the kitchen that charms you with its unique, cabin-like design, but also the loft-style mezzanine level above that serves as a study and guest room! It definitely is not for those afraid of heights, but the cool and innovative loft design makes the most of the limited square footage without causing visual fragmentation of the space. The kitchen seems like a room in itself, even as a small window / serving station connects it with the living zone.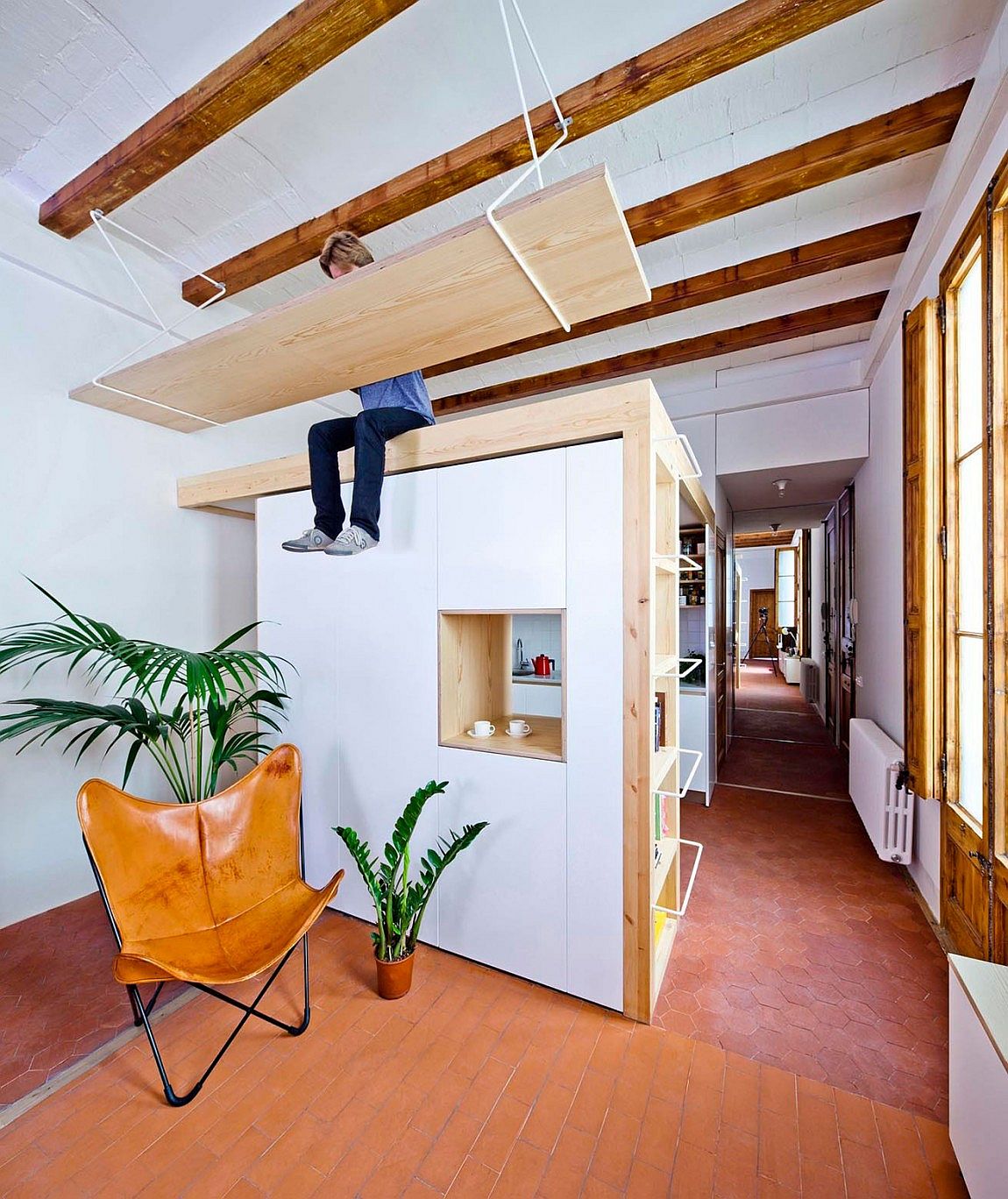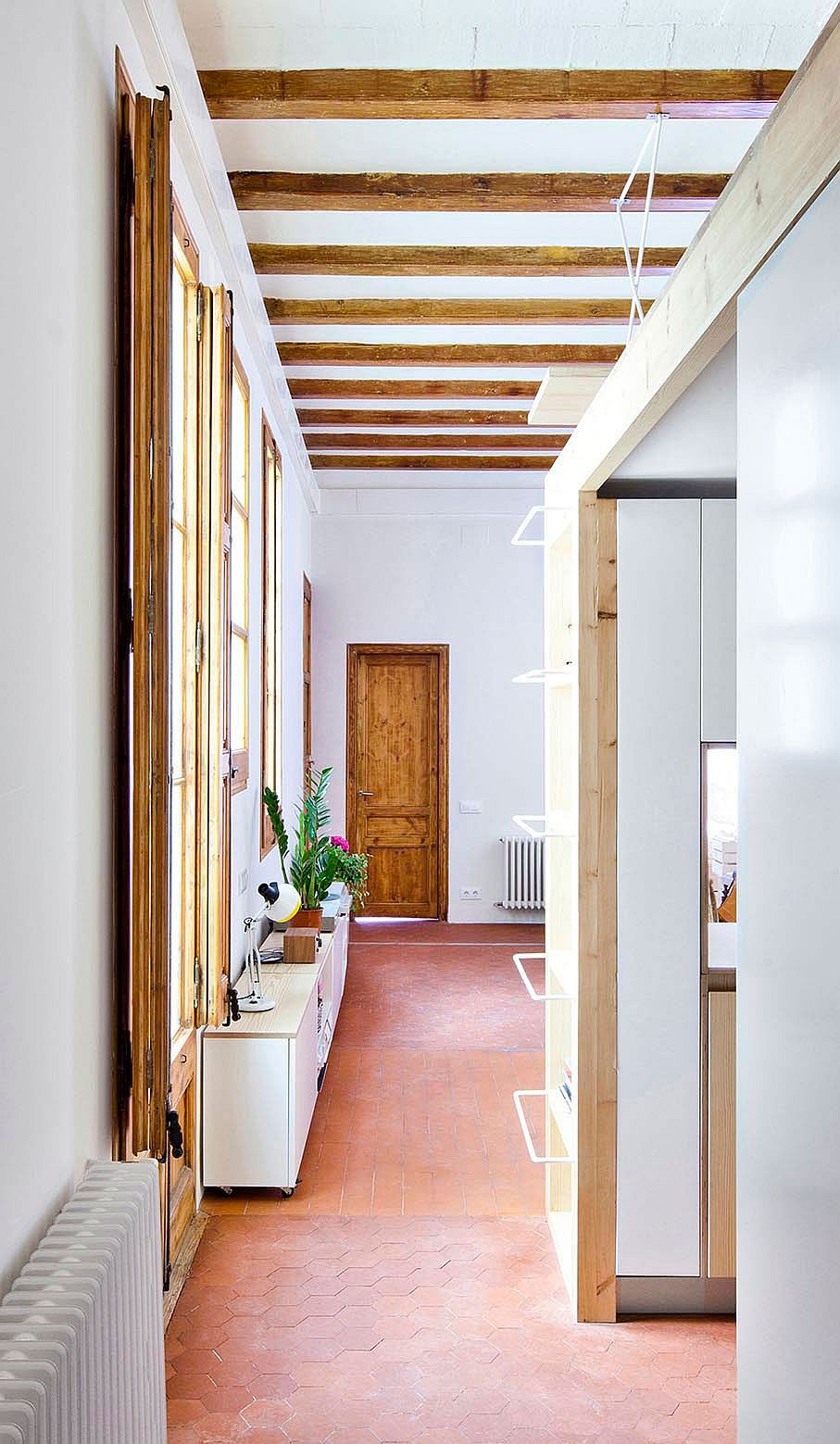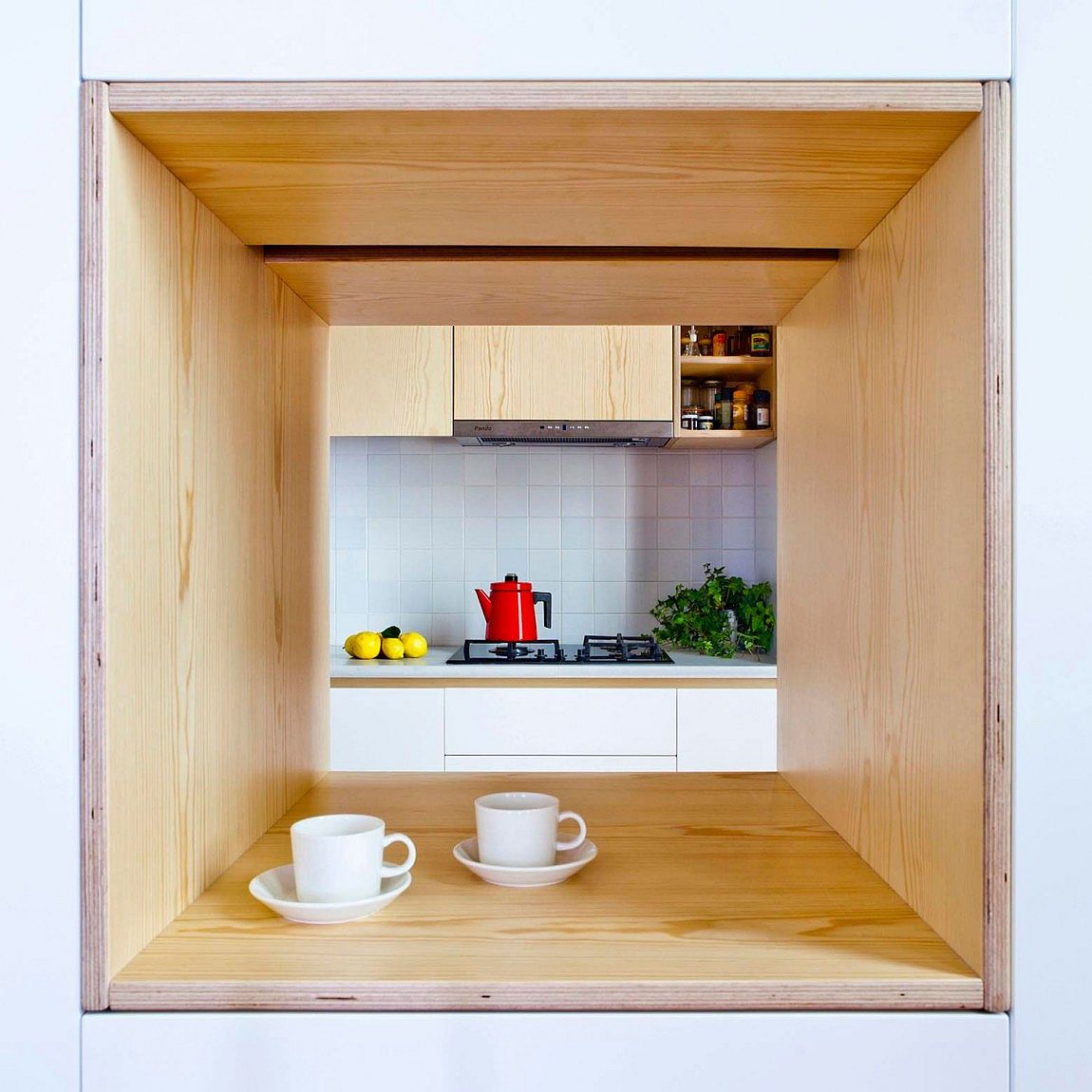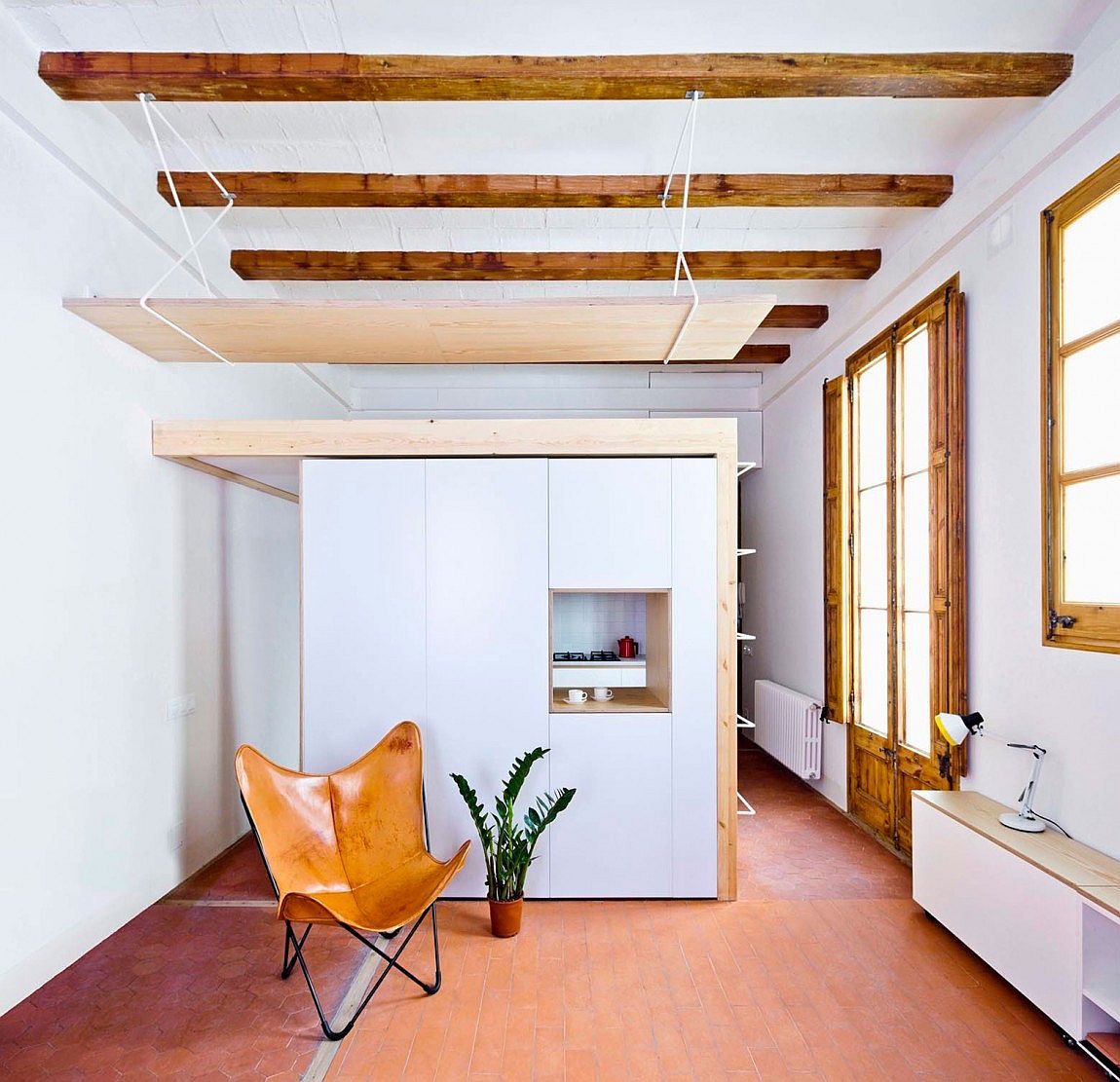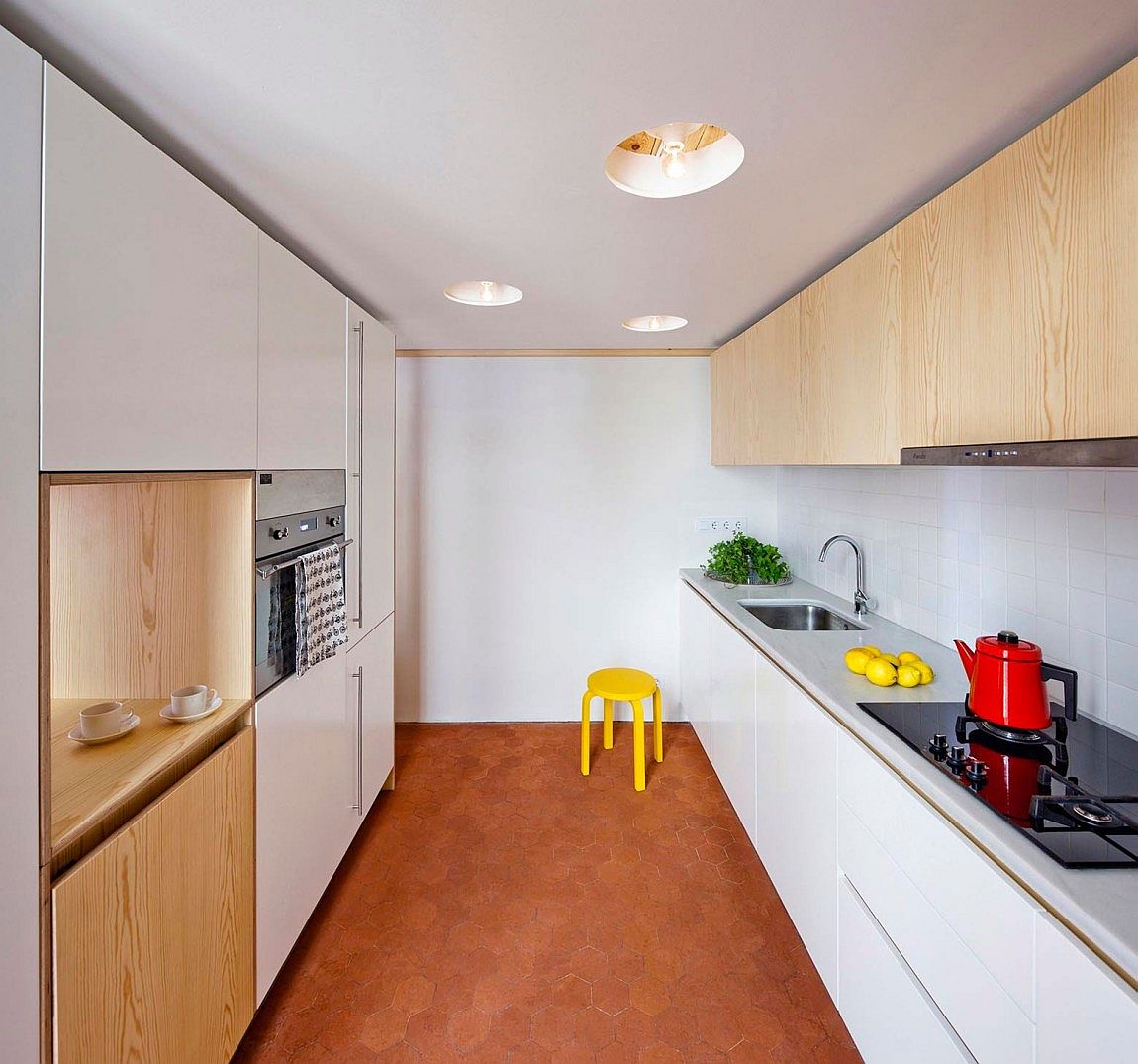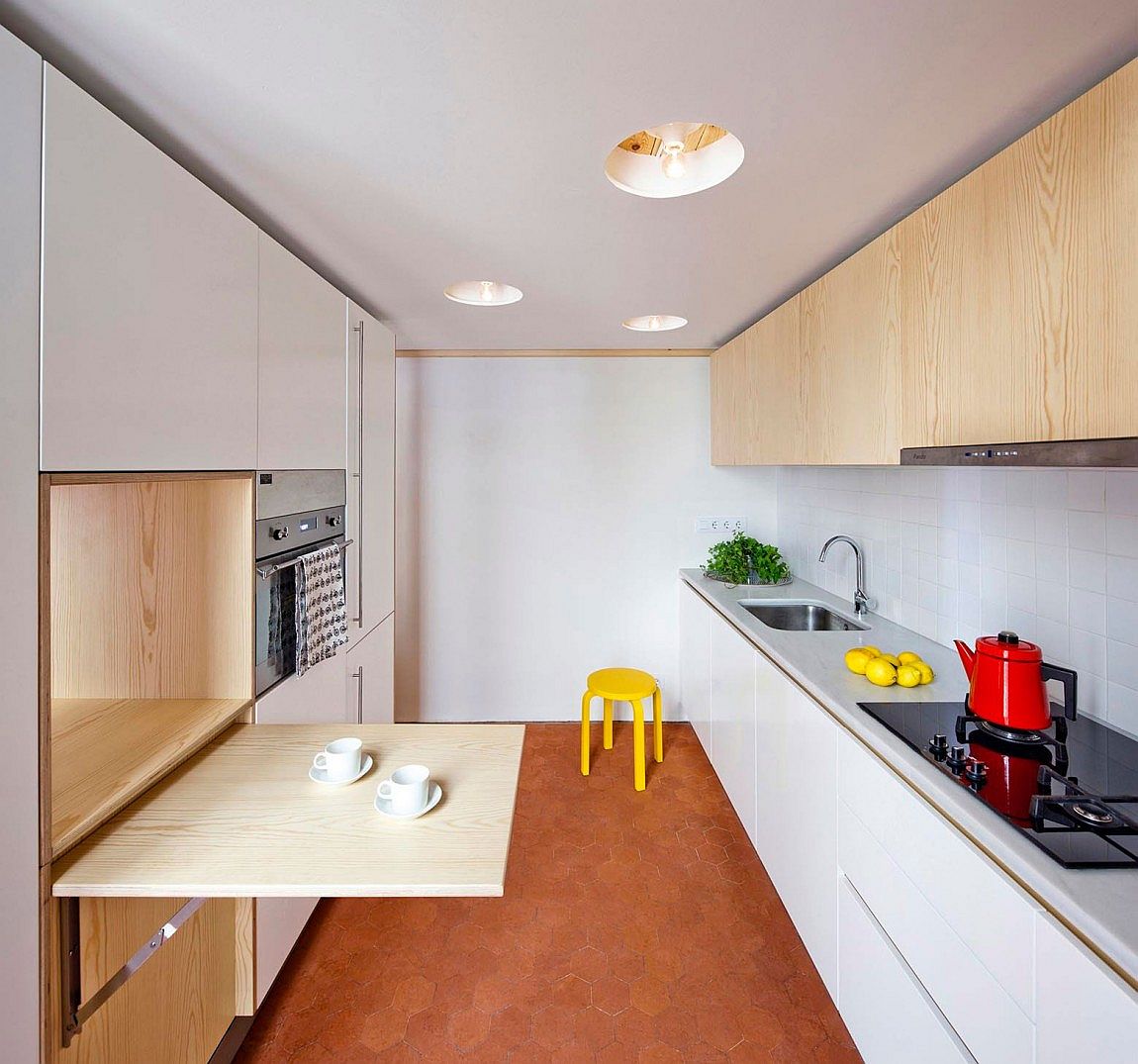 This approach of utilizing the 'exceptional height' of the apartment continues in the master bedroom as well, with the bathroom next to it raised to create additional storage space underneath! Considering the amount of vertical space that is wasted in most modern homes, this ingenious and exquisite apartment in Barcelona does all it can to tap into this additional room.