You can free up space in your home by incorporating sliding doors into the design. Sliding doors can be tucked away in the walls or over a wall, leaving you with more free space when you're deciding layouts and furniture options. You can open up the flow of your home and divide rooms without big bulky swinging doors. Sliding doors give you the flexibility to change between an open concept layout or sectioned-off spaces.
Sliding doors come in all different types and finishes — you can even make your own out of an old rustic door. Here are 14 sliding door examples that we hope will give you some inspiration and ideas.
Sliding doors in the kitchen
Sliding doors in the kitchen are great for separating pantries and closets. If you have a walk-in butler's pantry and you don't want to take up room with large doors, a wall-mounted sliding door will do just the trick.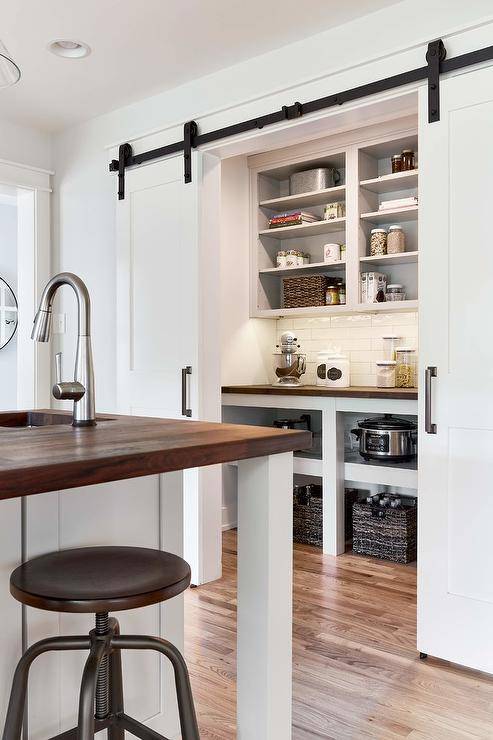 Have a little fun and creativity with sliding doors. These homeowners decided to use chalkboard paint on their sliding doors so that they could add their own personalized messages.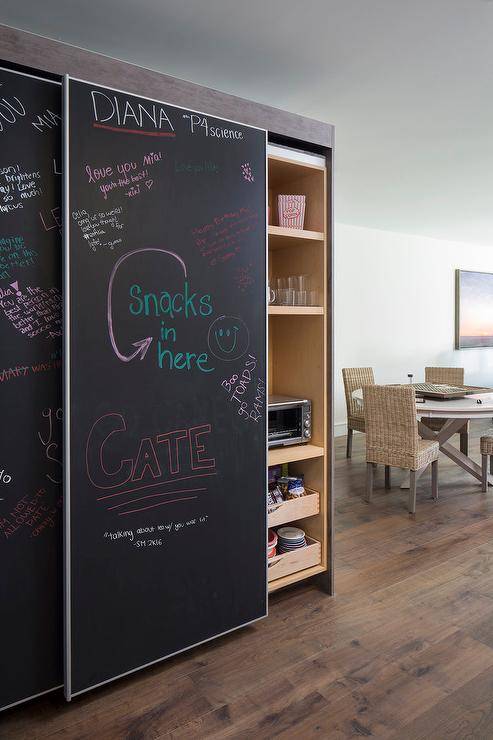 When considering sliding doors, think about opting for some glass. This will make the room feel more open and airy and not so closed off. Why conceal a beautiful butler's pantry when just a bit of glass adds a stylish little peep show?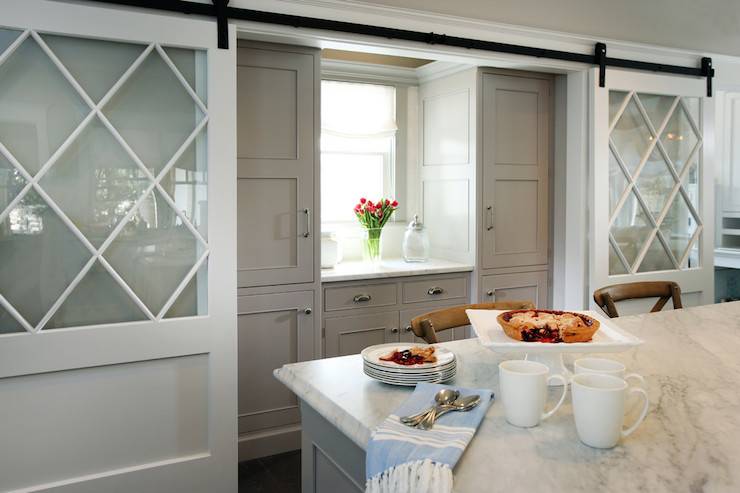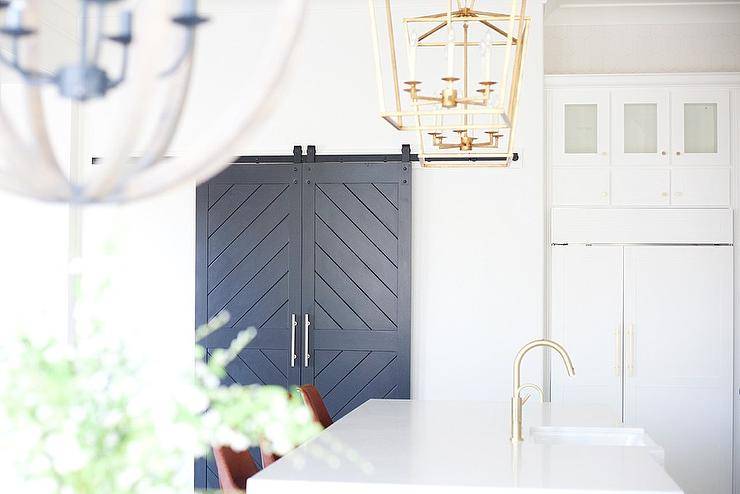 Sliding doors in the bathroom
For a modern and elegant bathroom, sliding doors can make quite an impact. In this stylish bathroom, we have a set of pocket sliding doors that take up absolutely no room, allowing for a flawless space.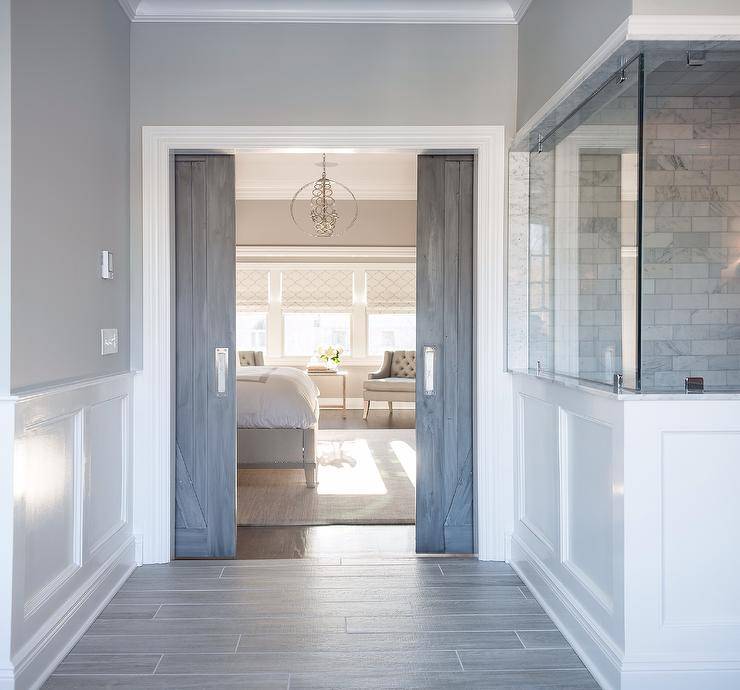 Sliding doors in the living room
If you don't want a completely open concept, sliding doors are great to separate your living room from other areas in the home. You can leave them open when you want the room opened up, or if you need, you can close them for a more private space.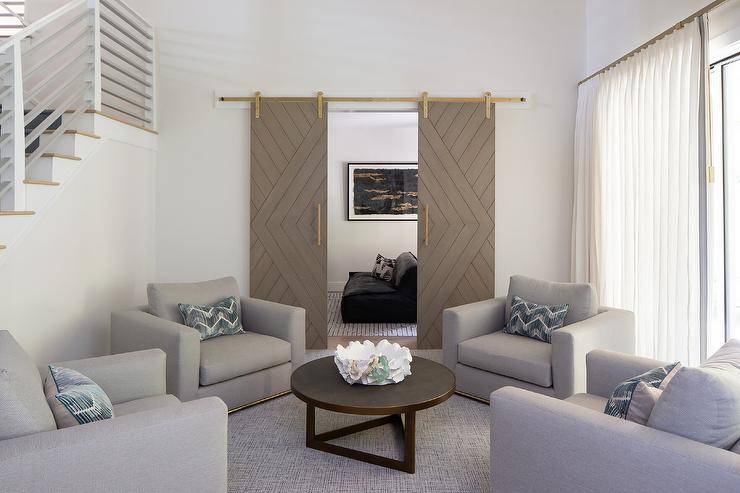 Sliding doors in the hallway
A sliding door is the perfect choice for tight hallways with closets and rooms where a traditional door would be impossible.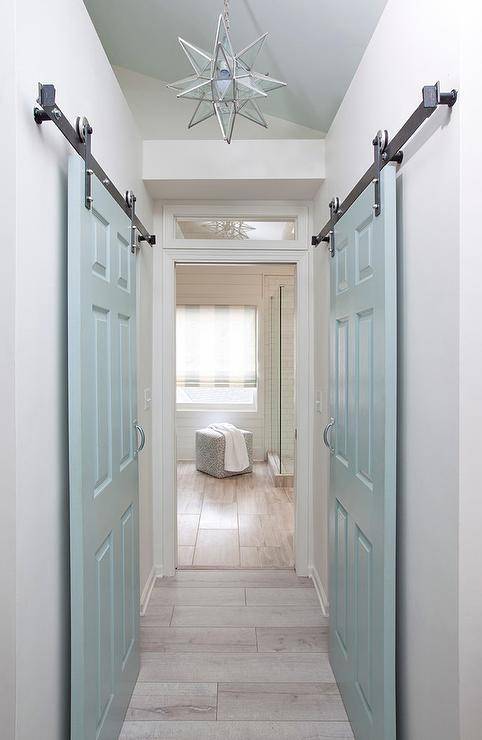 Sliding doors in the dining room
Installing sliding doors presents an opportunity to use antique or vintage doors. Because the door does not need to fit inside the door frame in a traditional way, you can really get creative with the doors you choose.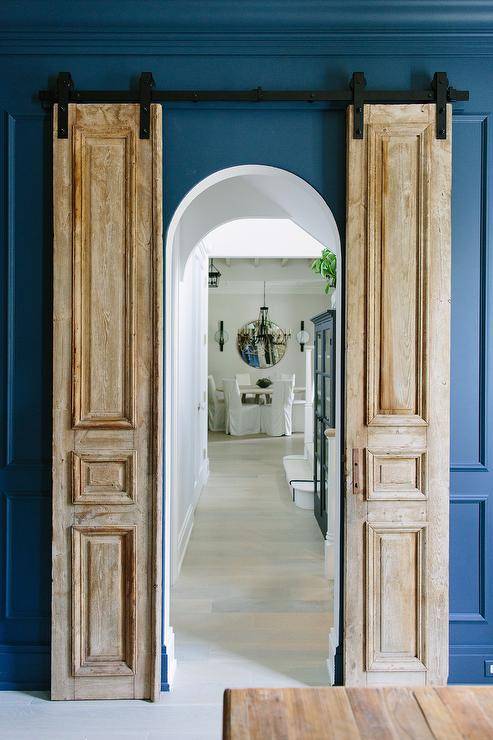 Photo Credit: Grand Tradition Homes
Sliding doors in the home office
You can easily separate a home office with some stylish and modern sliding doors. An office is a great place to use sliding doors.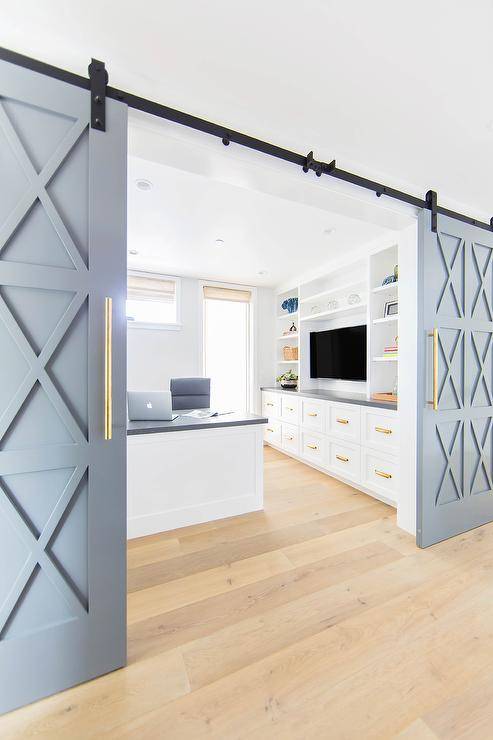 These industrial metal style sliding doors allow this homeowner to showcase a modern eclectic style and a bit of their personality.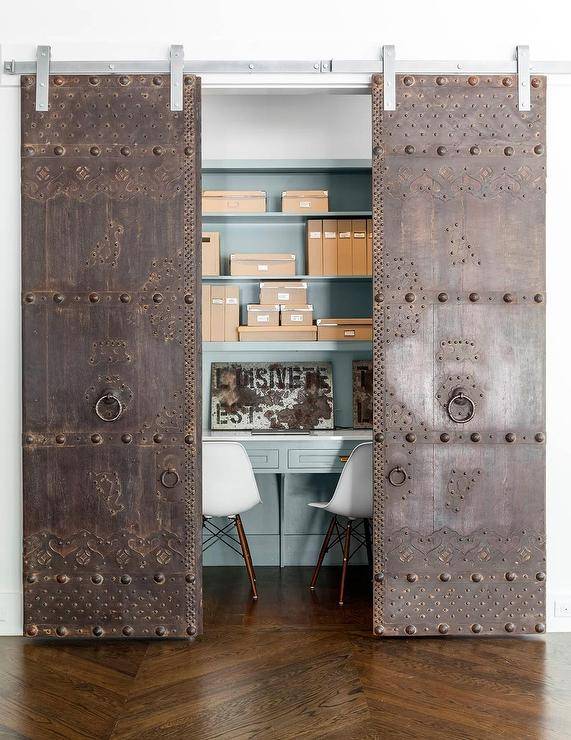 Sliding doors in the entry
Keep your entryway open and avoid swinging doors in an already-tight space with a sliding door. You'll find that you enjoy having more space in an entryway when you don't have to trip over or move around open doors.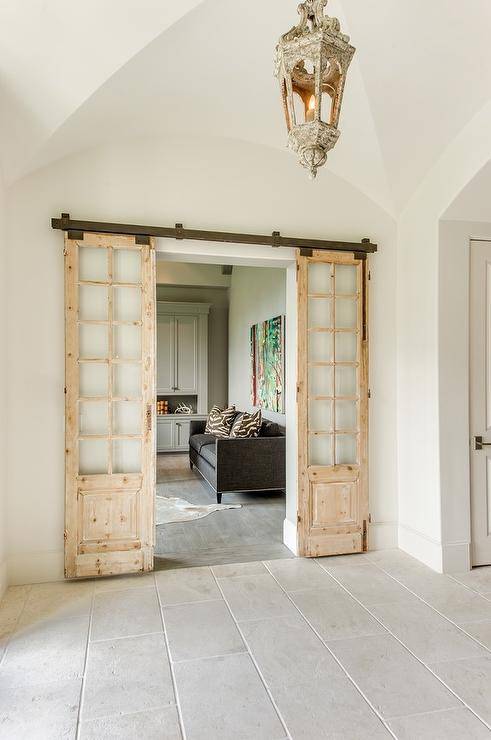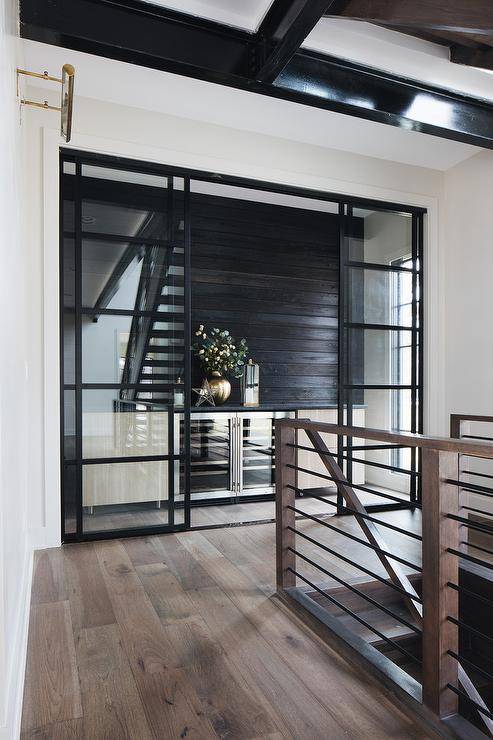 Sliding doors in the basement
A large open basement is a great place to install sliding doors. They'll help separate game rooms and other areas and create defined spaces around the basement.