The Ukrainian National IT Factory promises to be a one-of-a-kind educational institute to those aspiring to climb up the career ladder in IT field. It is befitting then that the cafeteria for this exceptional IT school is equally unique and inventive! Designed by TSEH Architectural Group, the Unit Café in Kiev was crafted using fourteen shipping container units and the interior of this cool café is as spunky and vibrant as its bold exterior in black and green. While the initial plan called for a cafeteria within the main block of UNIT Factory, there was simply not enough space for one.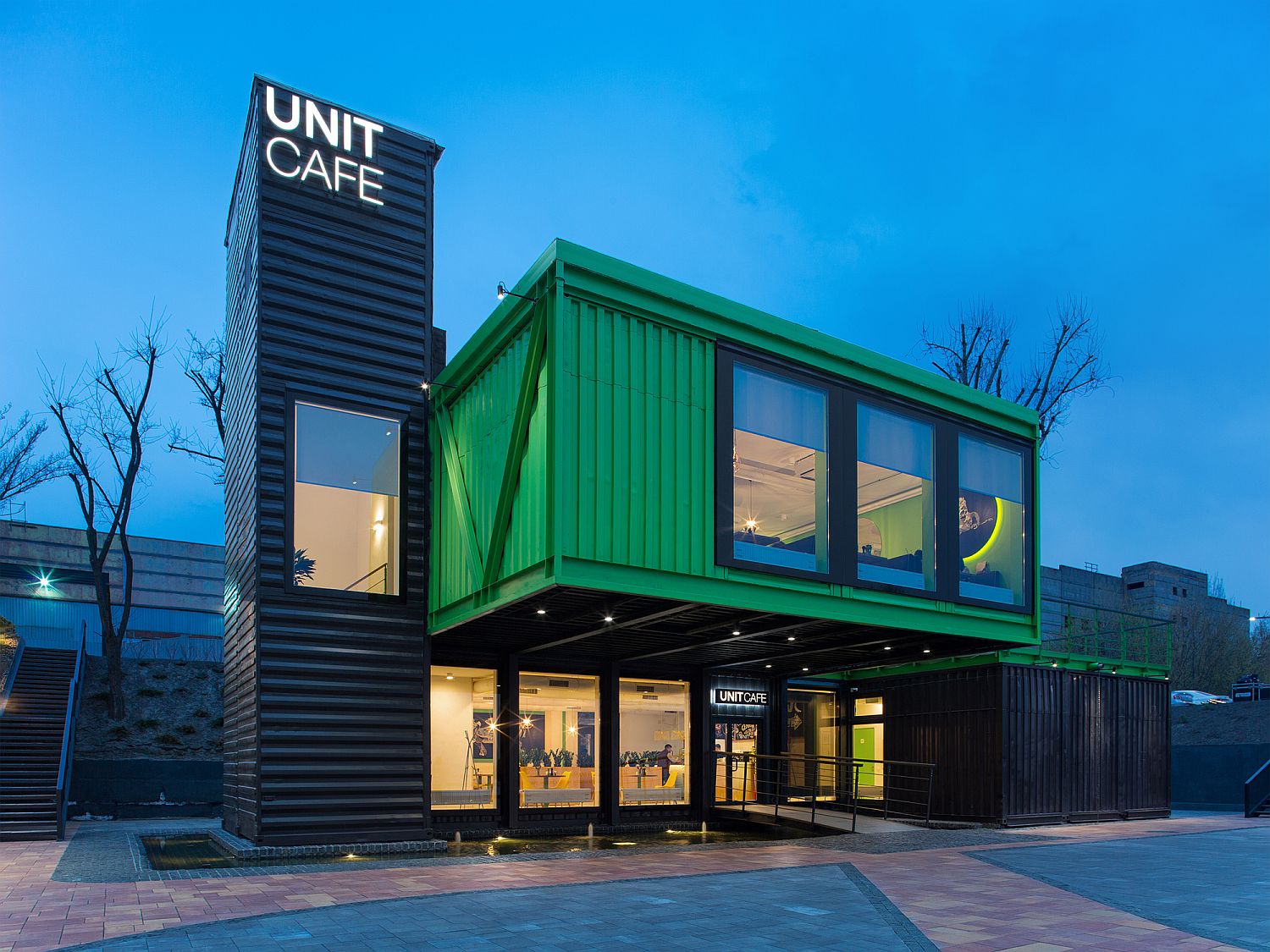 But the Unit Café feels nothing like a compromise made due to lack of space as its striking form, innovative design and effervescent personality bring together bot students at the UNIT Factory and other locals as well. The café is spread across two different levels with the lower floor containing bar, kitchen, café area, pantry and other utility spaces. The top level also hosts an additional café area along with the lovely terrace that offers a wonderful view of the entire campus.
RELATED: Marvellous Sugoroku Office Concept Made from Shipping Containers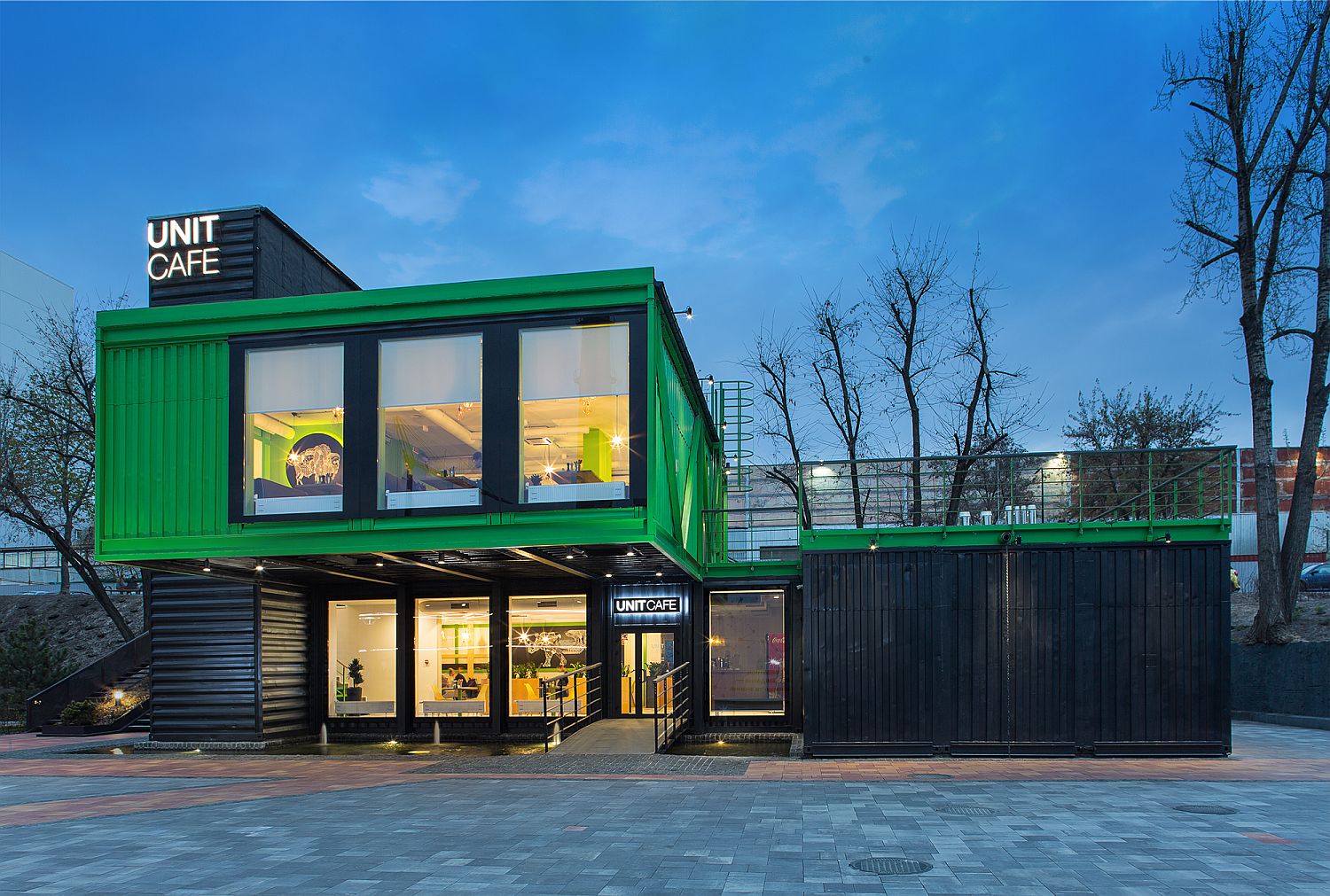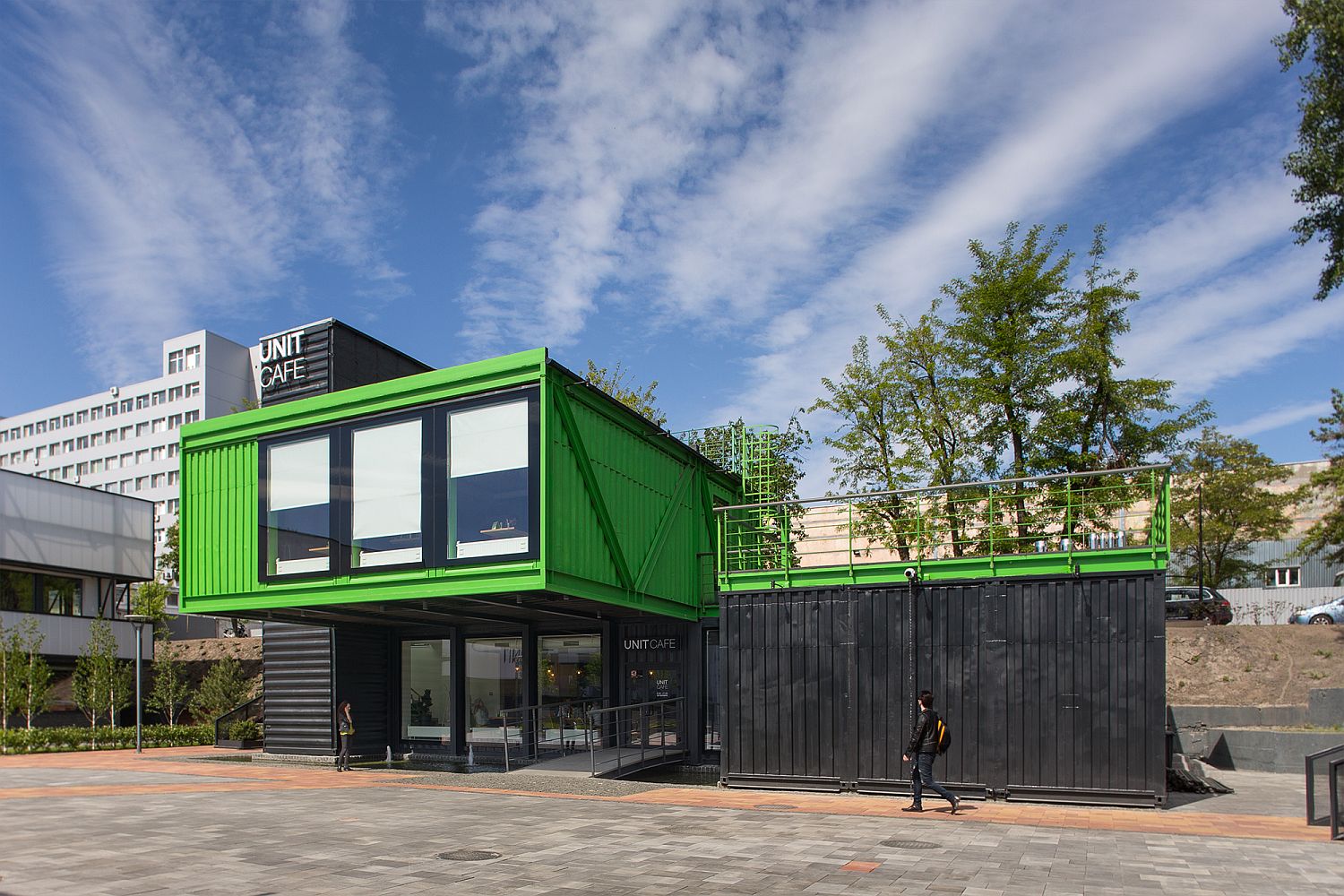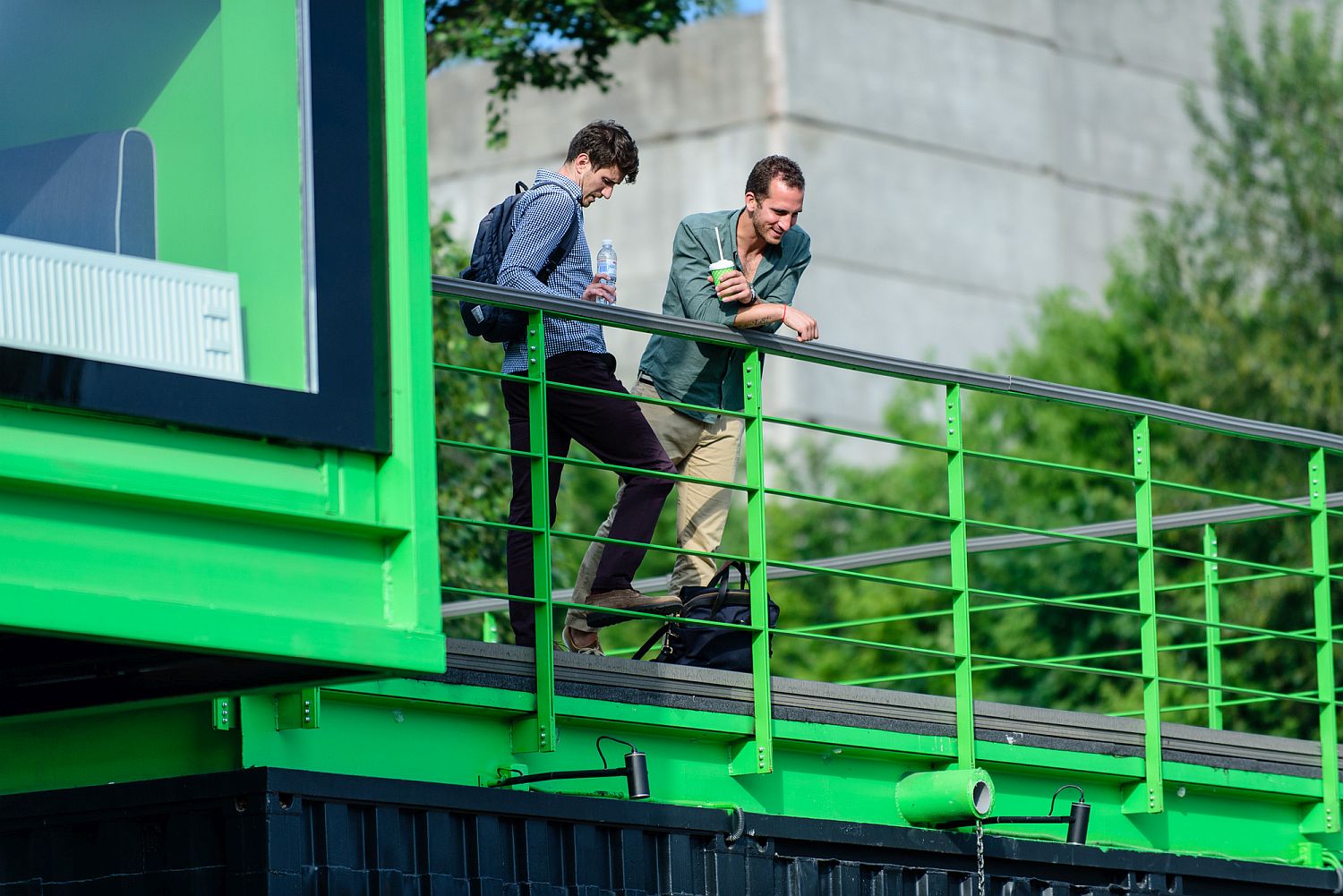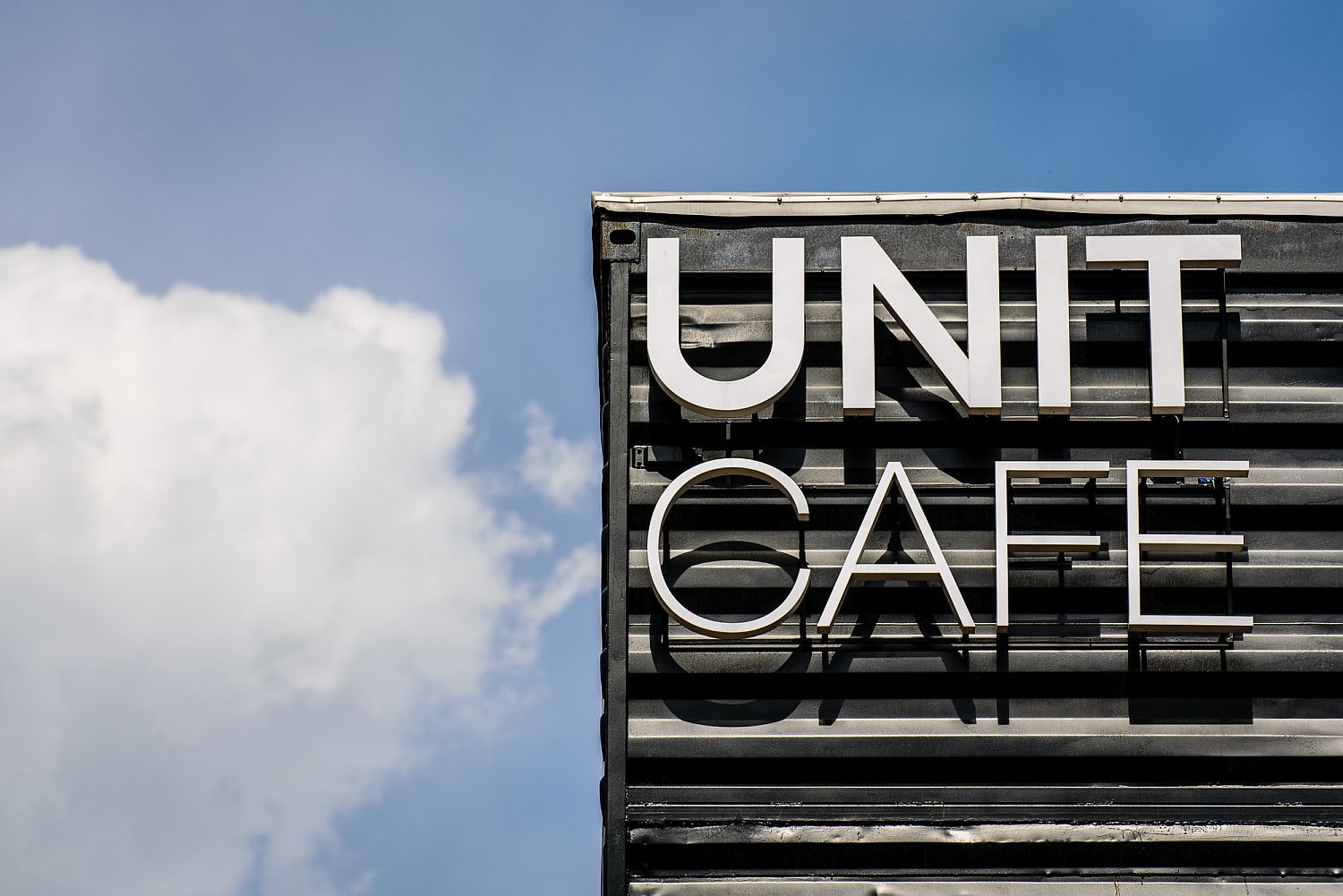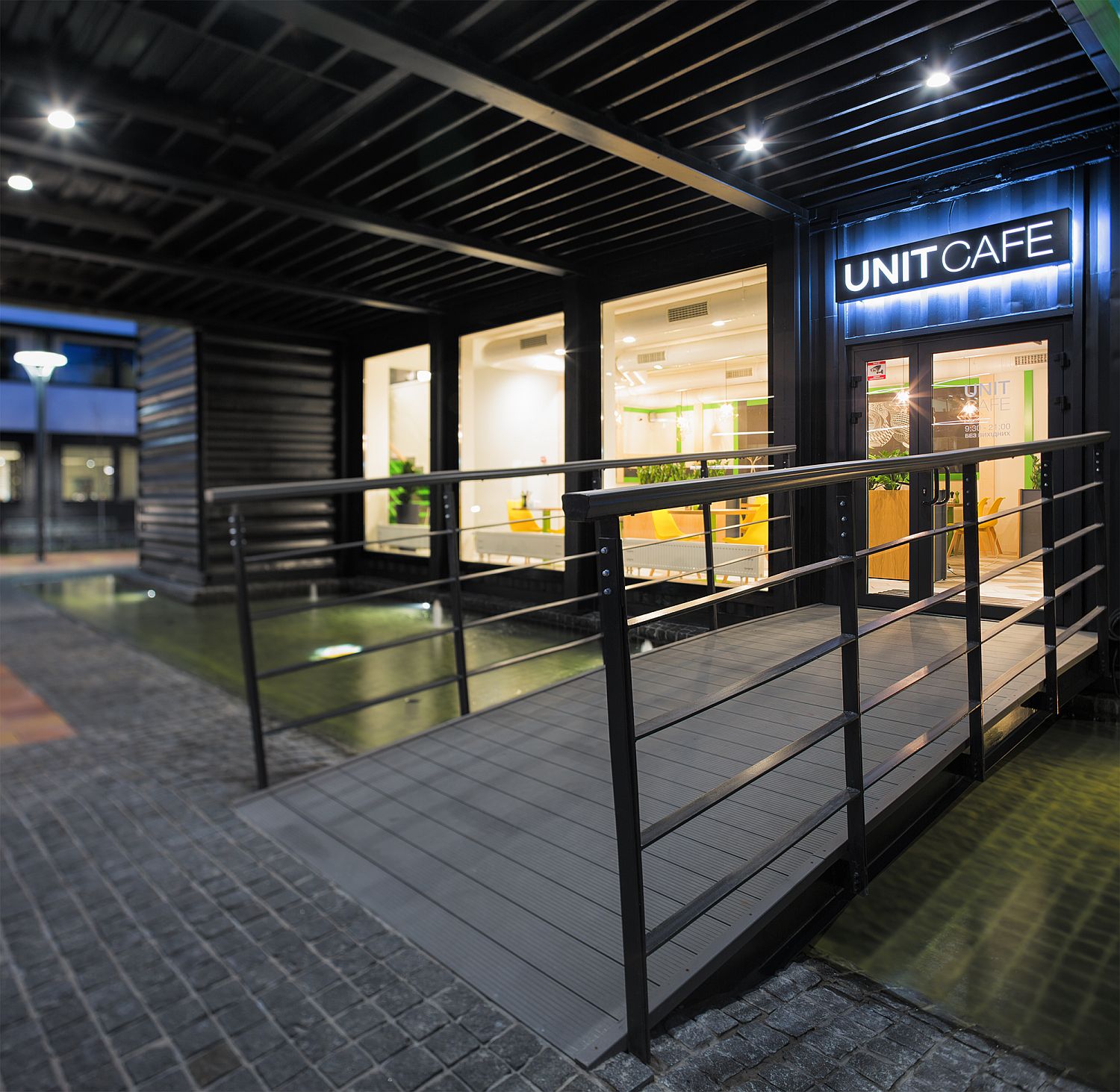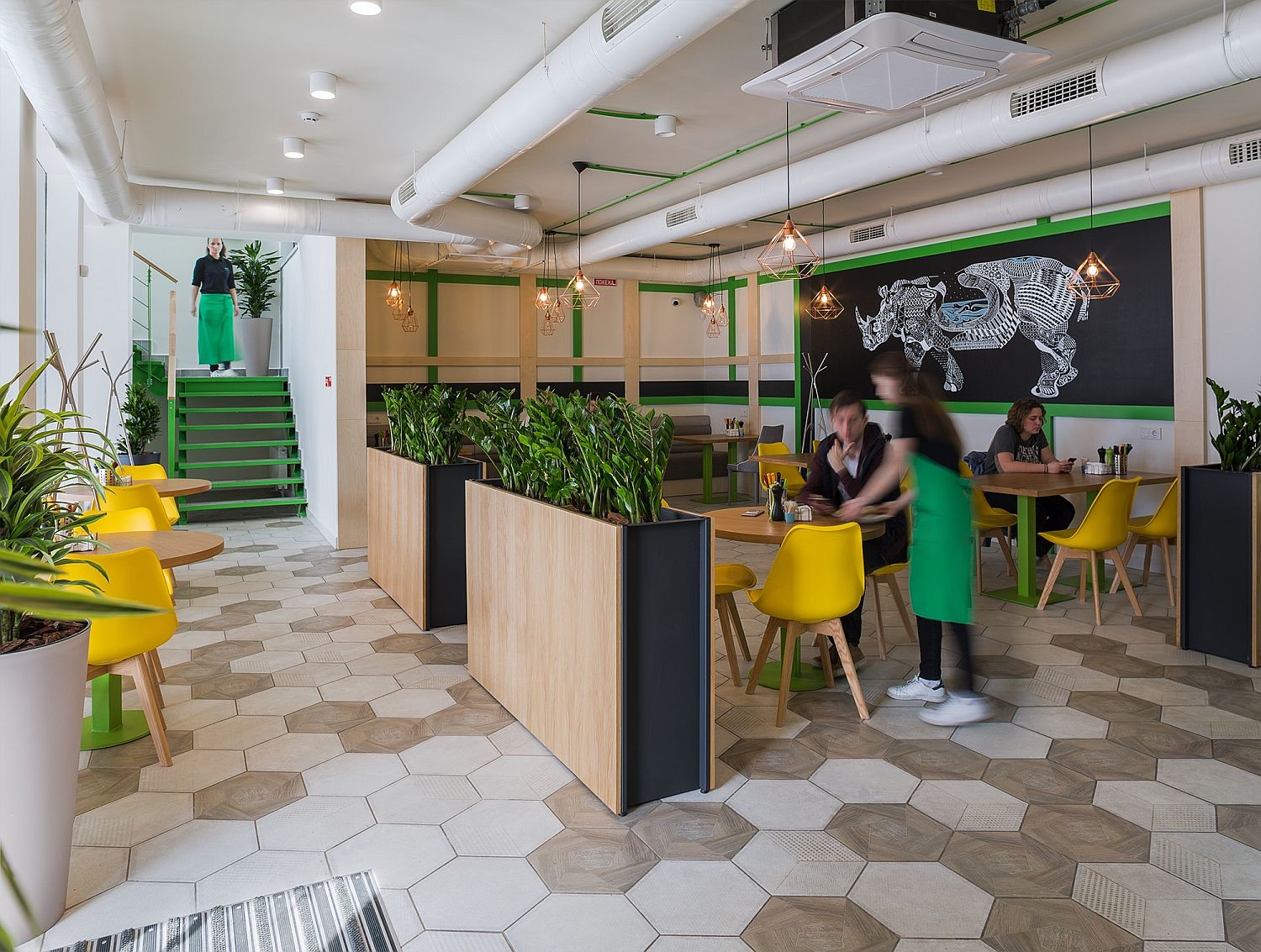 A small bridge that sits above the pond at the entrance invites guests here with the interior being filled with geo patterns, bold splashes of yellow and brilliant lighting fixtures. Reducing both construction costs and wastage of materials, this fabulous shipping container café amazes you in more ways than one. [Photography: Mihail Cherny – Evgen Zuzovsky]
RELATED: Compact and Sustainable Port-A-Bach Shipping Container Holiday Home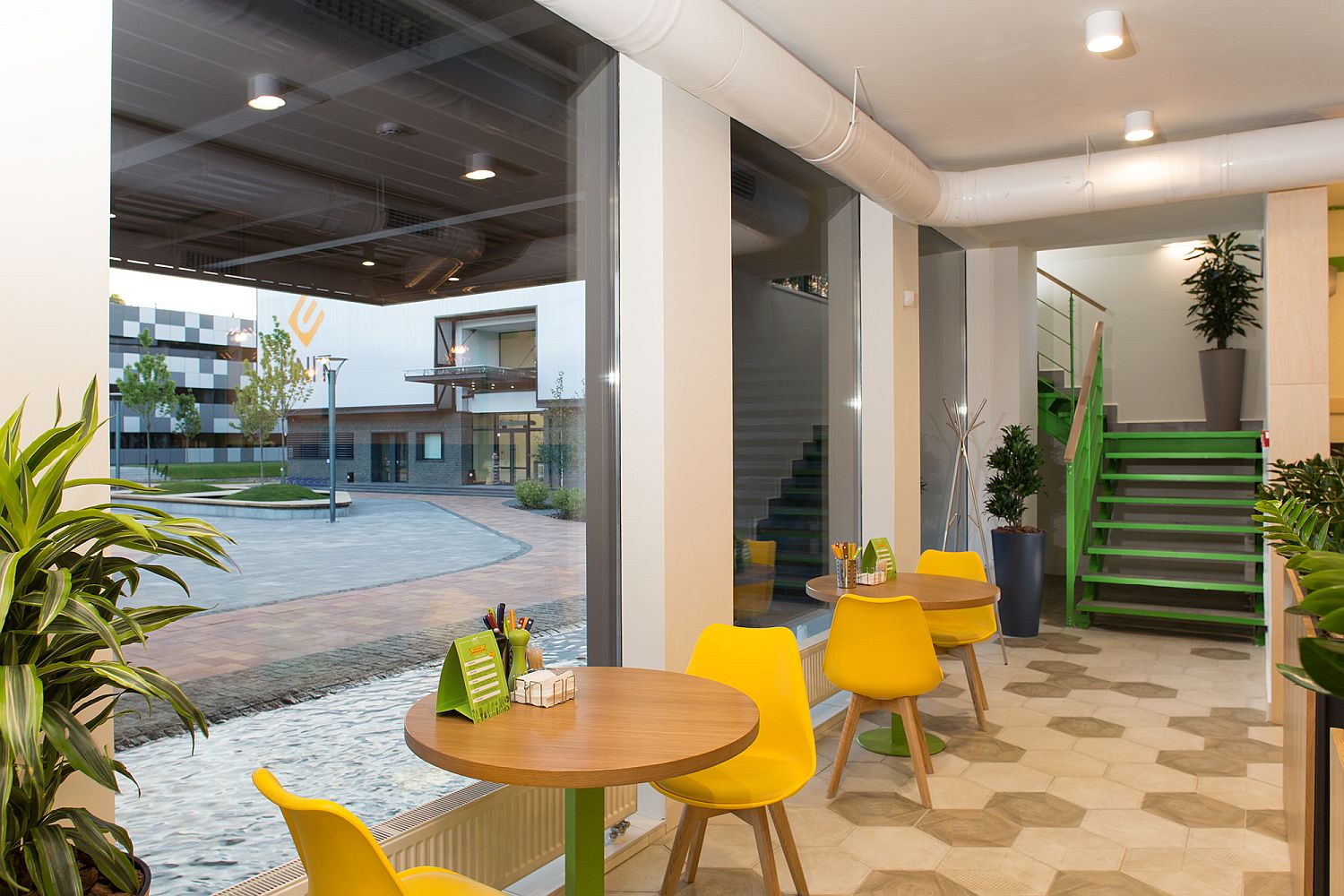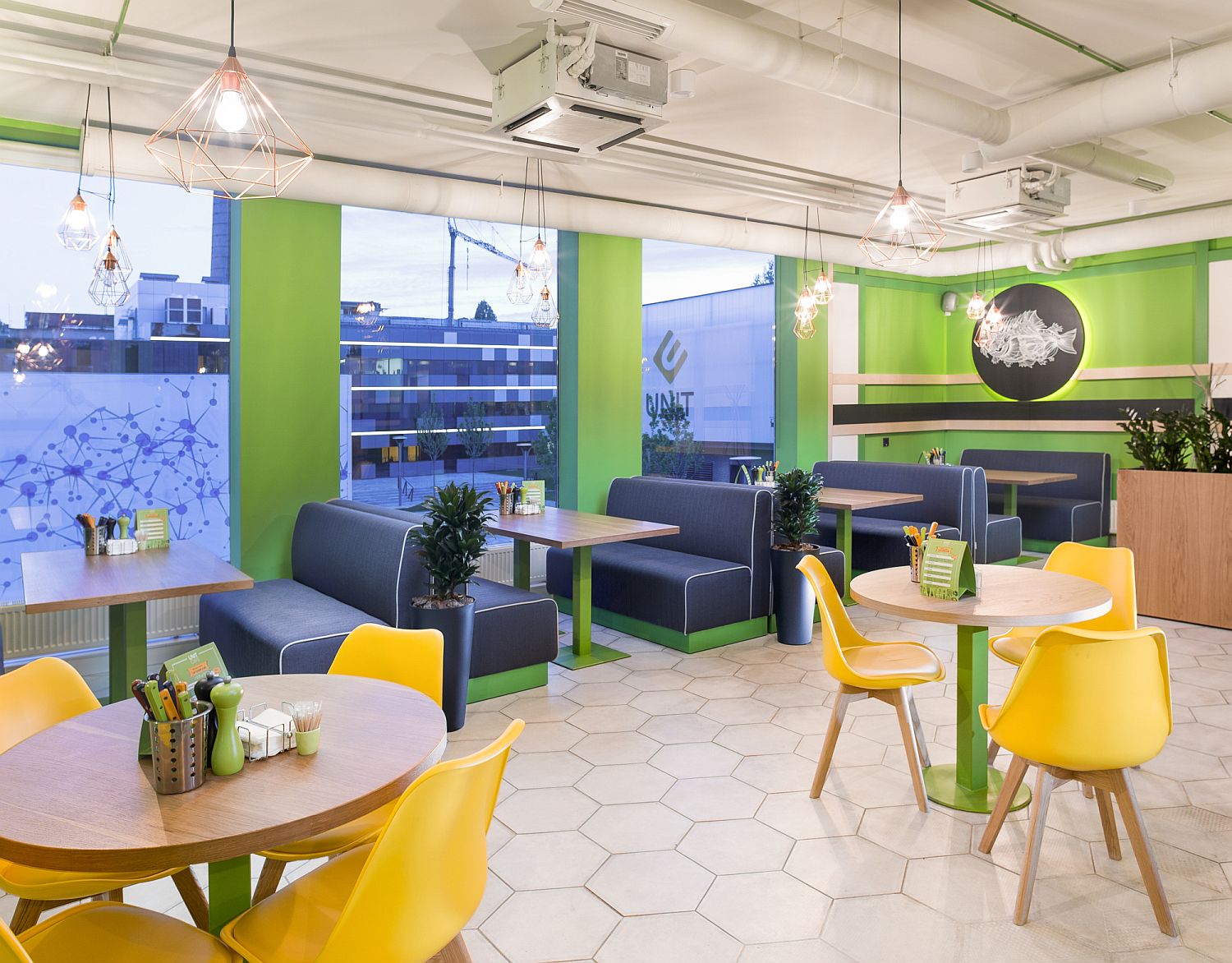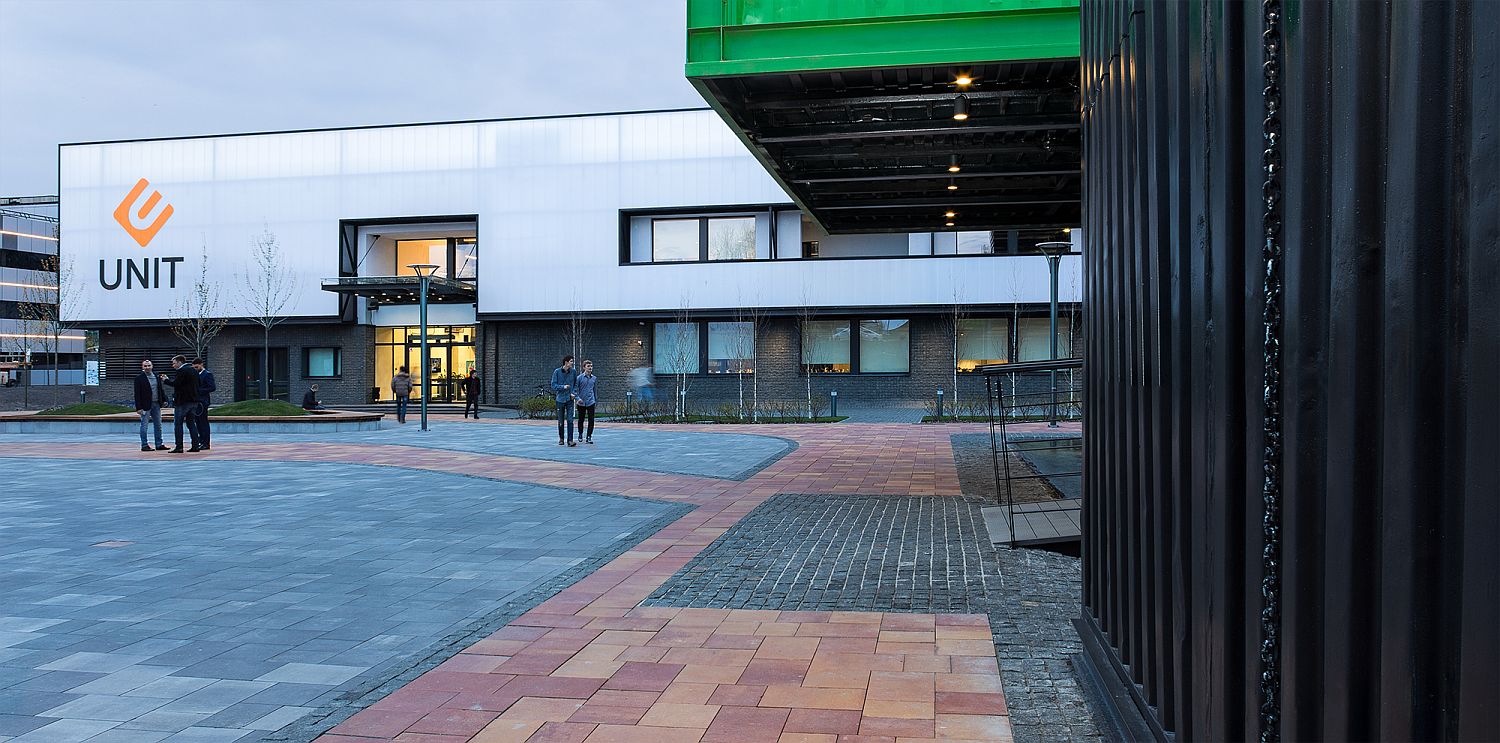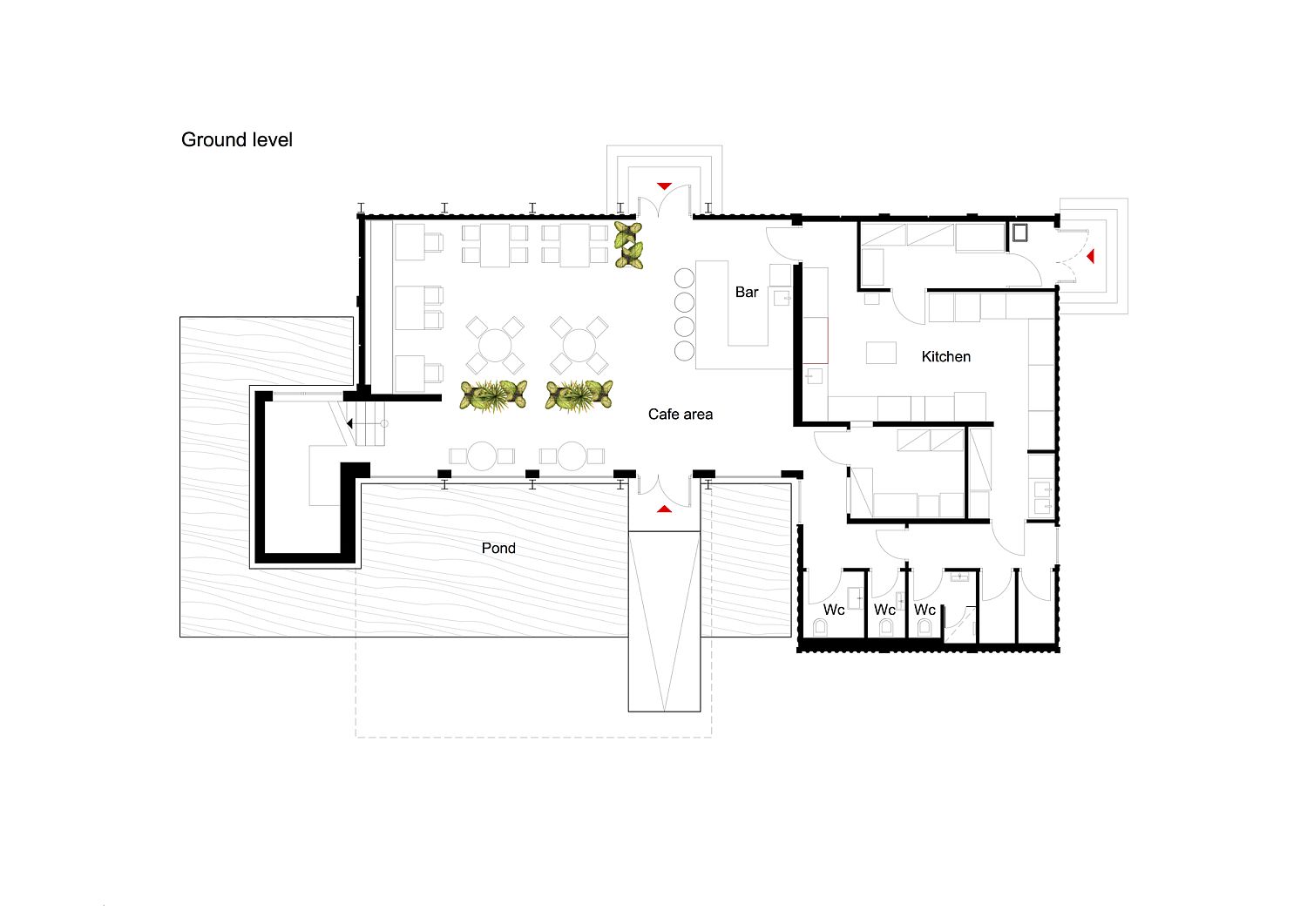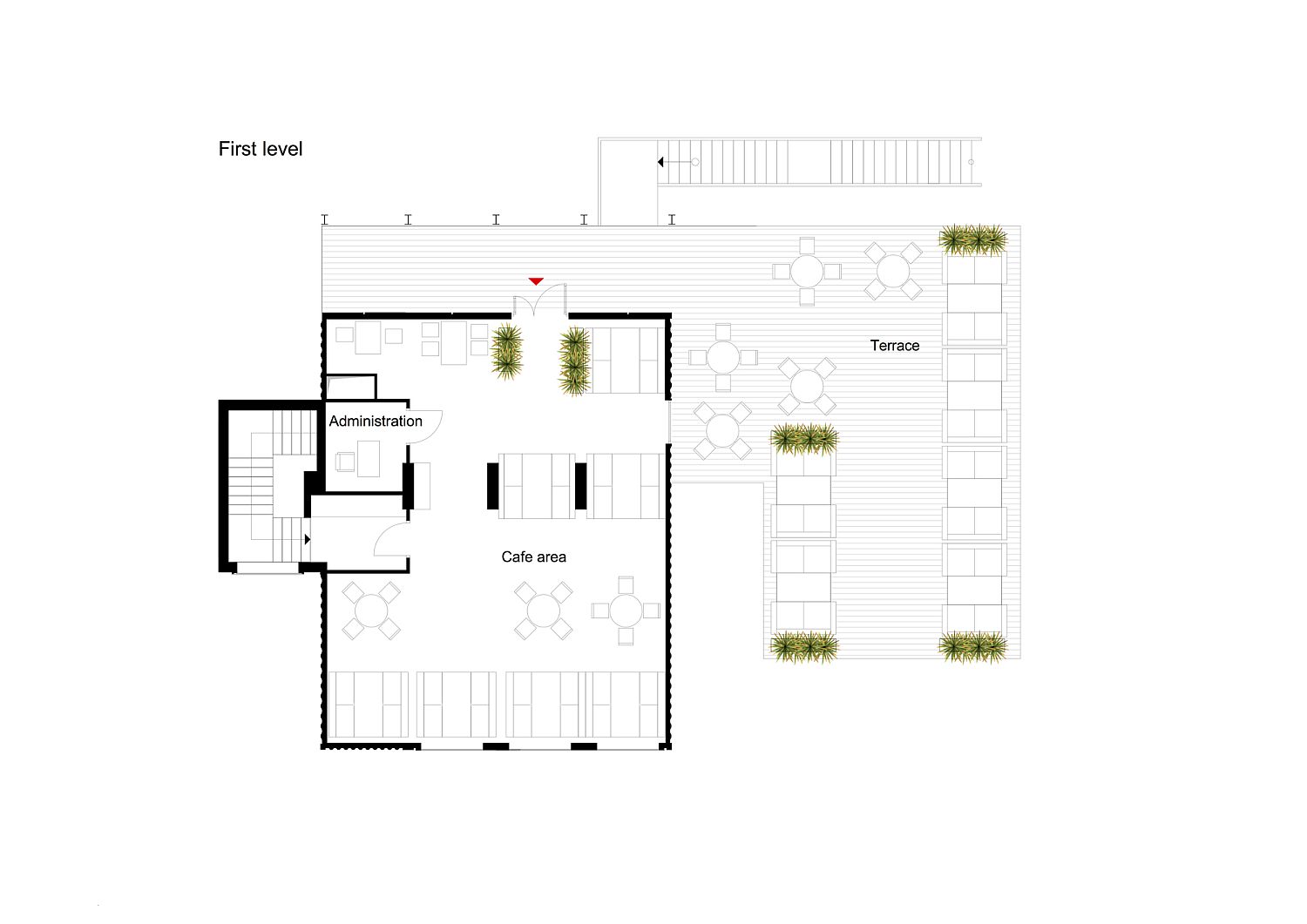 Liked the story? Share it with friends.