Finding old homes in and around the city of Melbourne that are in need of quick and nifty makeover is nothing new. This semi-detached and single-fronted Edwardian terrace house in Brunswick, Australia found itself in a similar predicament before its homeowners turned to Chan Architecture for a modern and energizing facelift. The existing house was more than 100 years old and that meant that much of the revamp needed to happen in the rear, living the street facade largely untouched. Then there are the constraints of space with most of these Aussie homes having a long, narrow silhouette.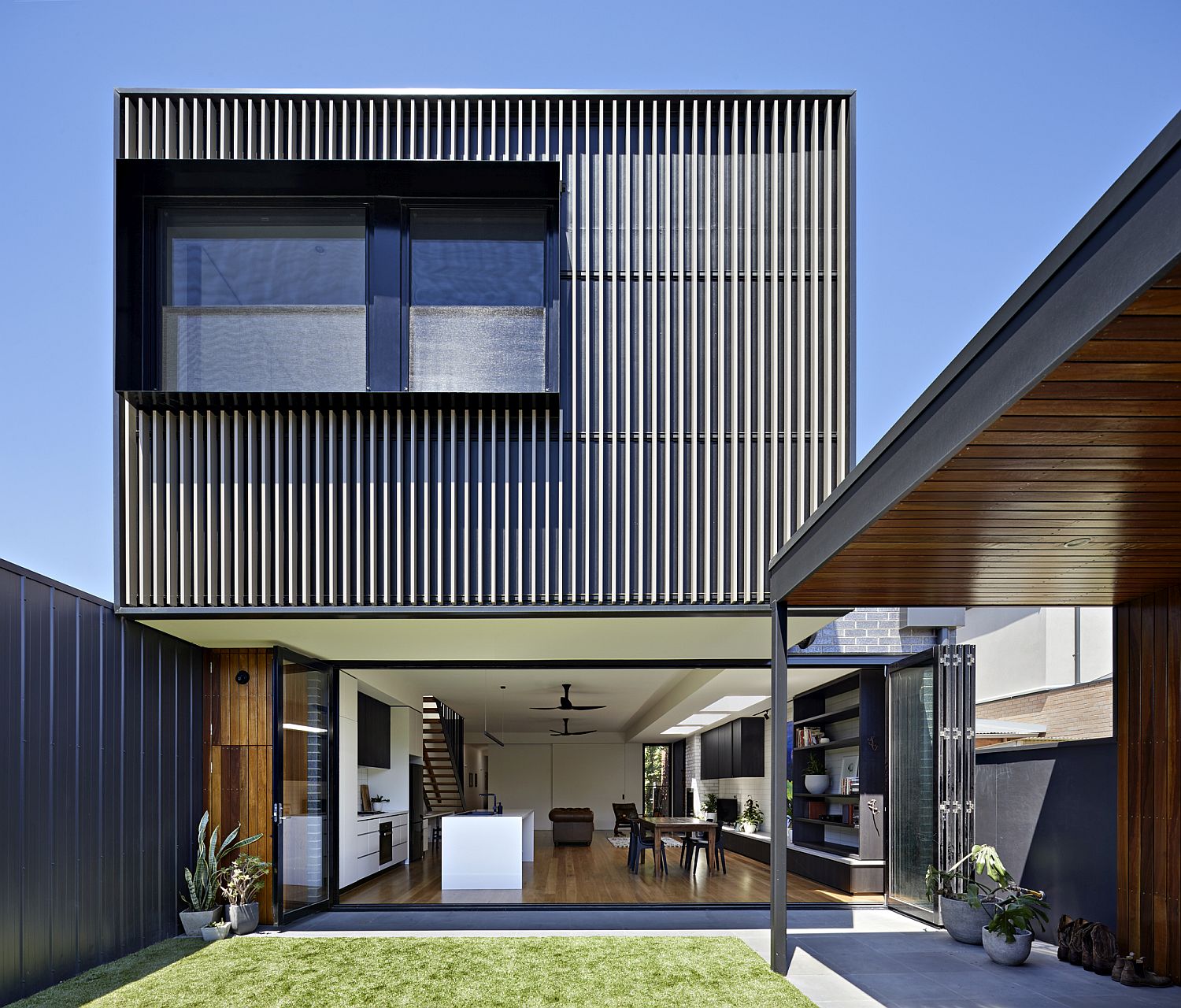 Unsparingly, the solution came in the form of a first floor extension that ventures into the backyard and provides shade for the lower level. The new upper level with its vertical batten cladding and steel frame around the windows gives the rear façade a distinct identity even while creating an efficient and cheerful interior. On the lower level, a neutral color scheme, metallic accents, a smart staircase connecting it to the bedrooms above and a rejuvenated kitchen and dining area set the mood. Opening up into the lovely backyard, the breezy indoor-outdoor interplay of the Brunswick House puts a smile on your face. [Photography: Tatjana Plitt]
RELATED: Timeless Edwardian Home Charms With A Smart Contemporary Makeover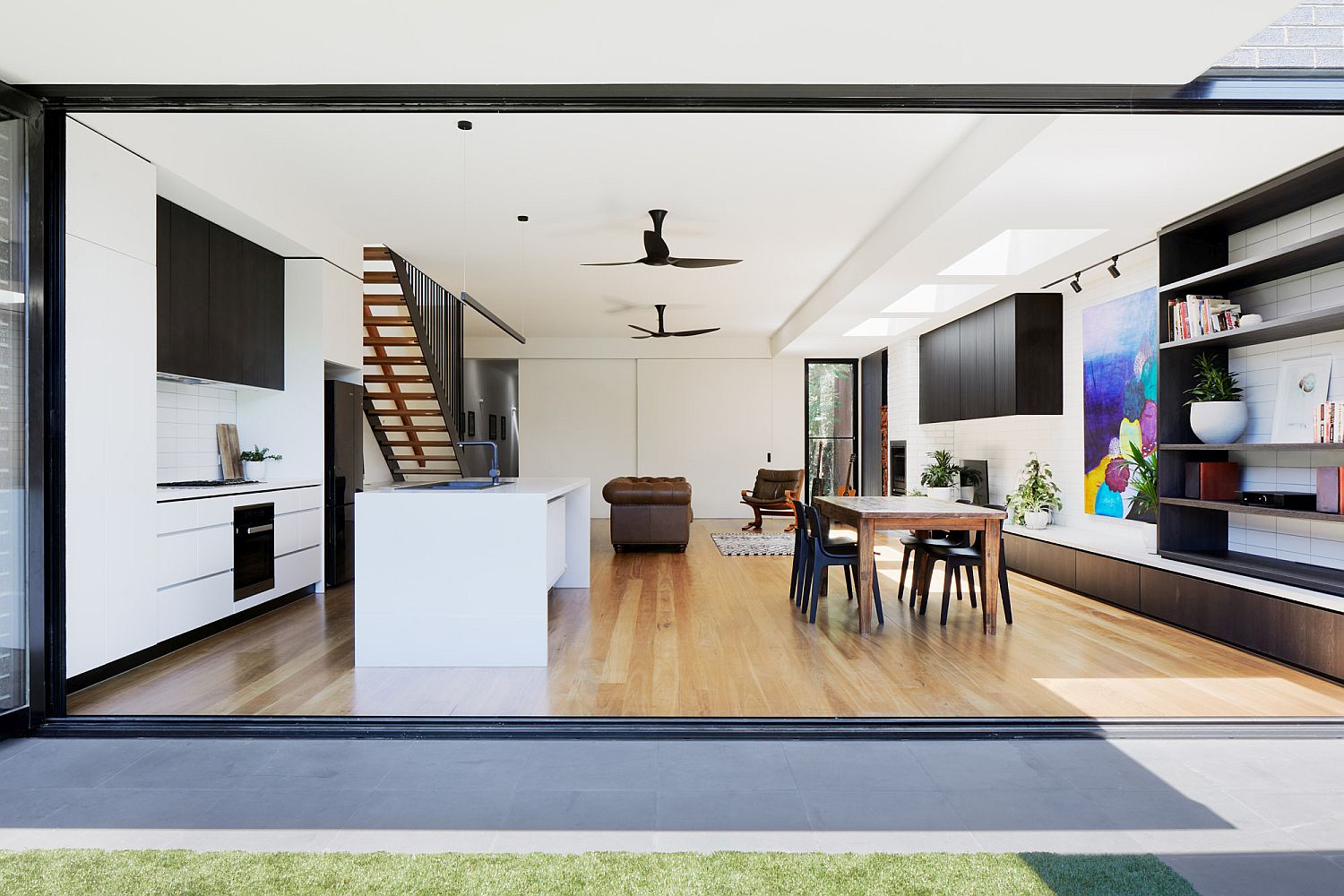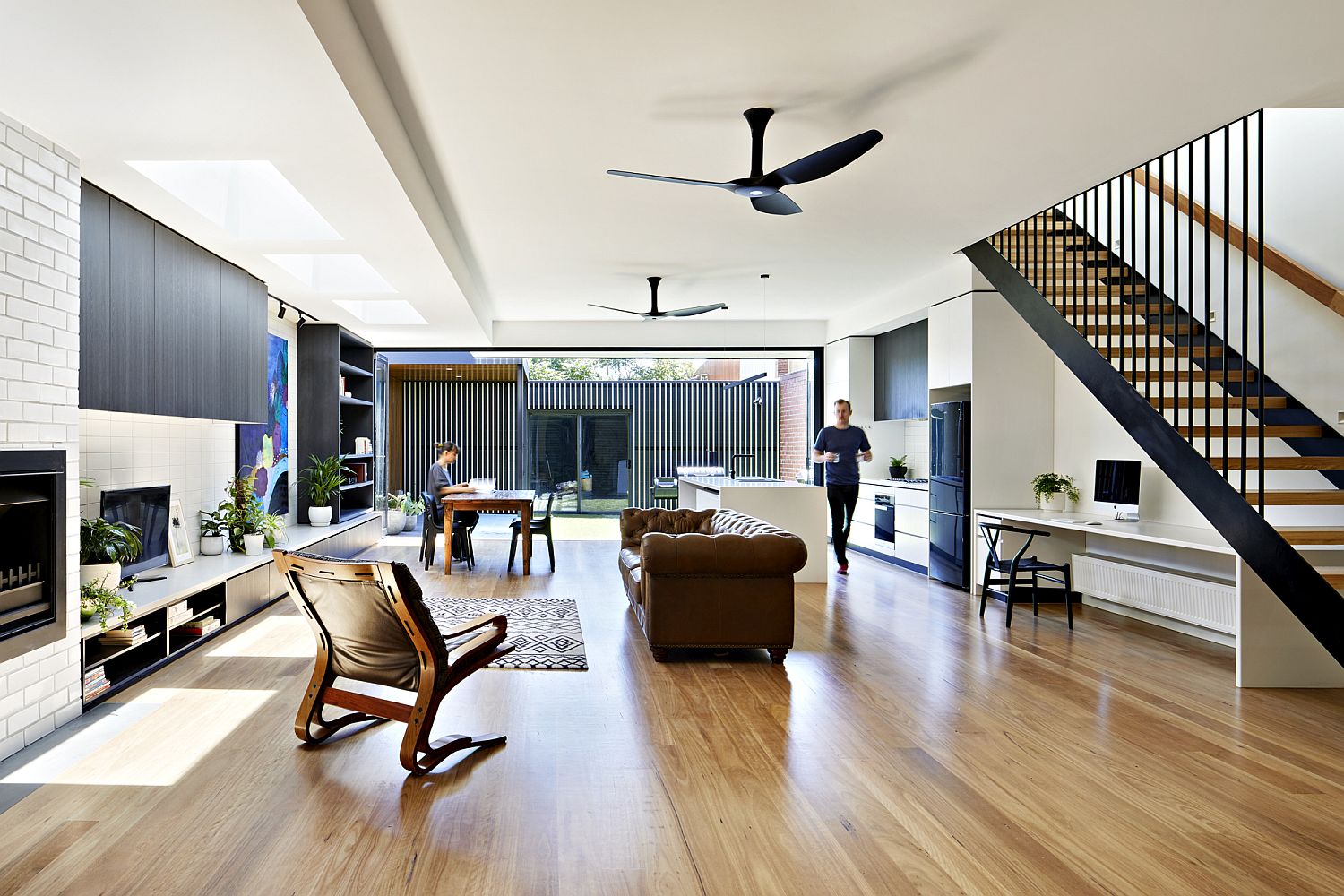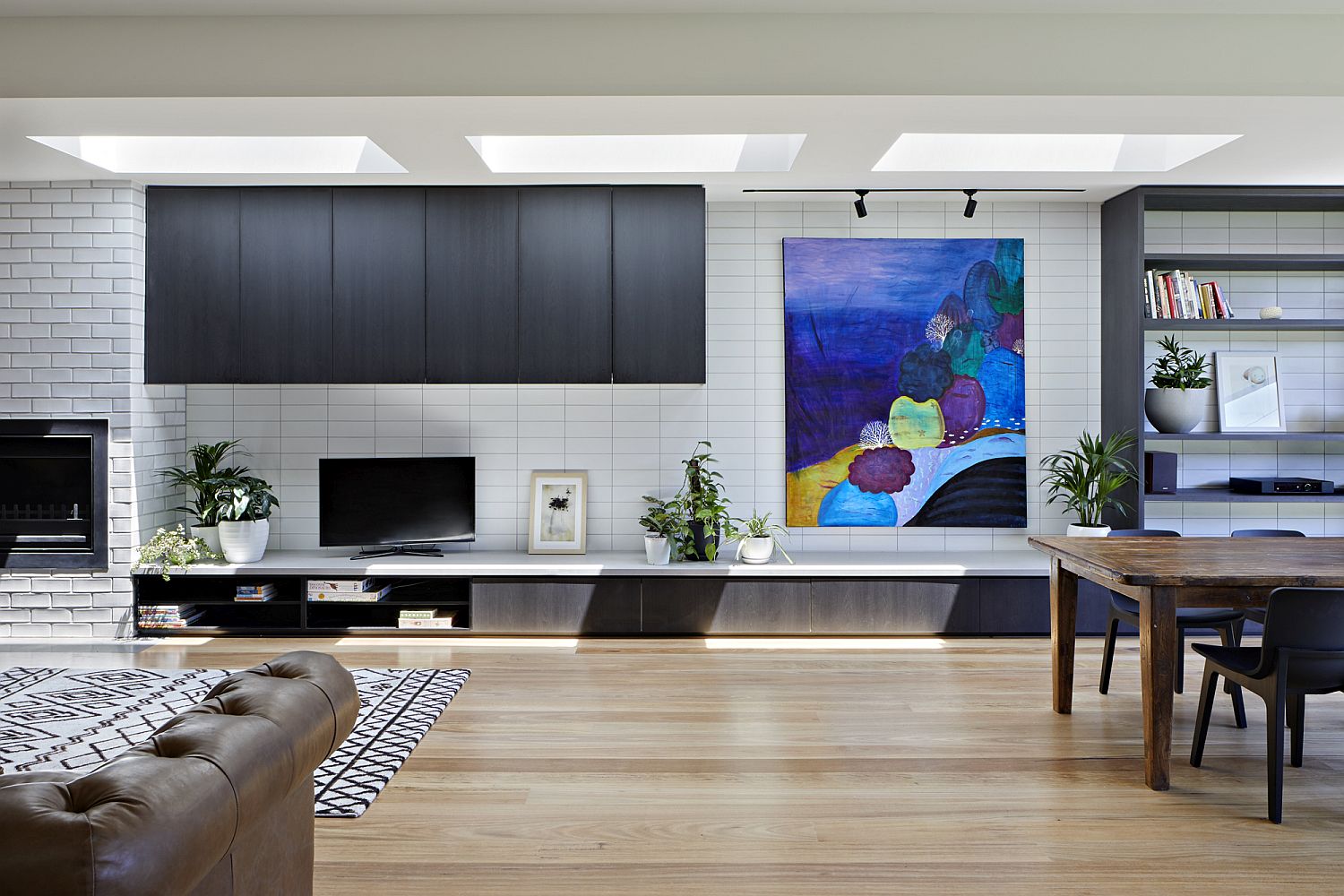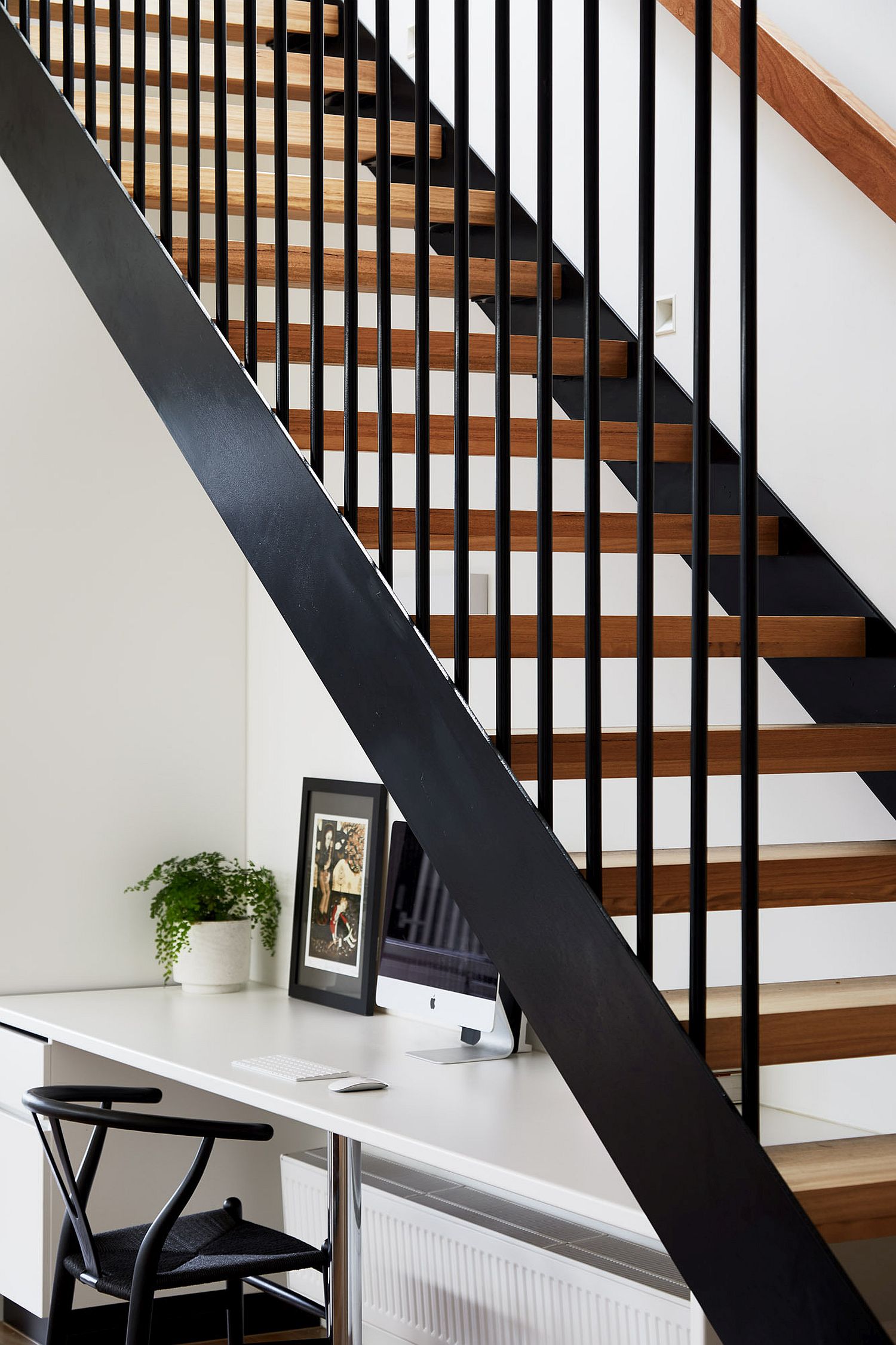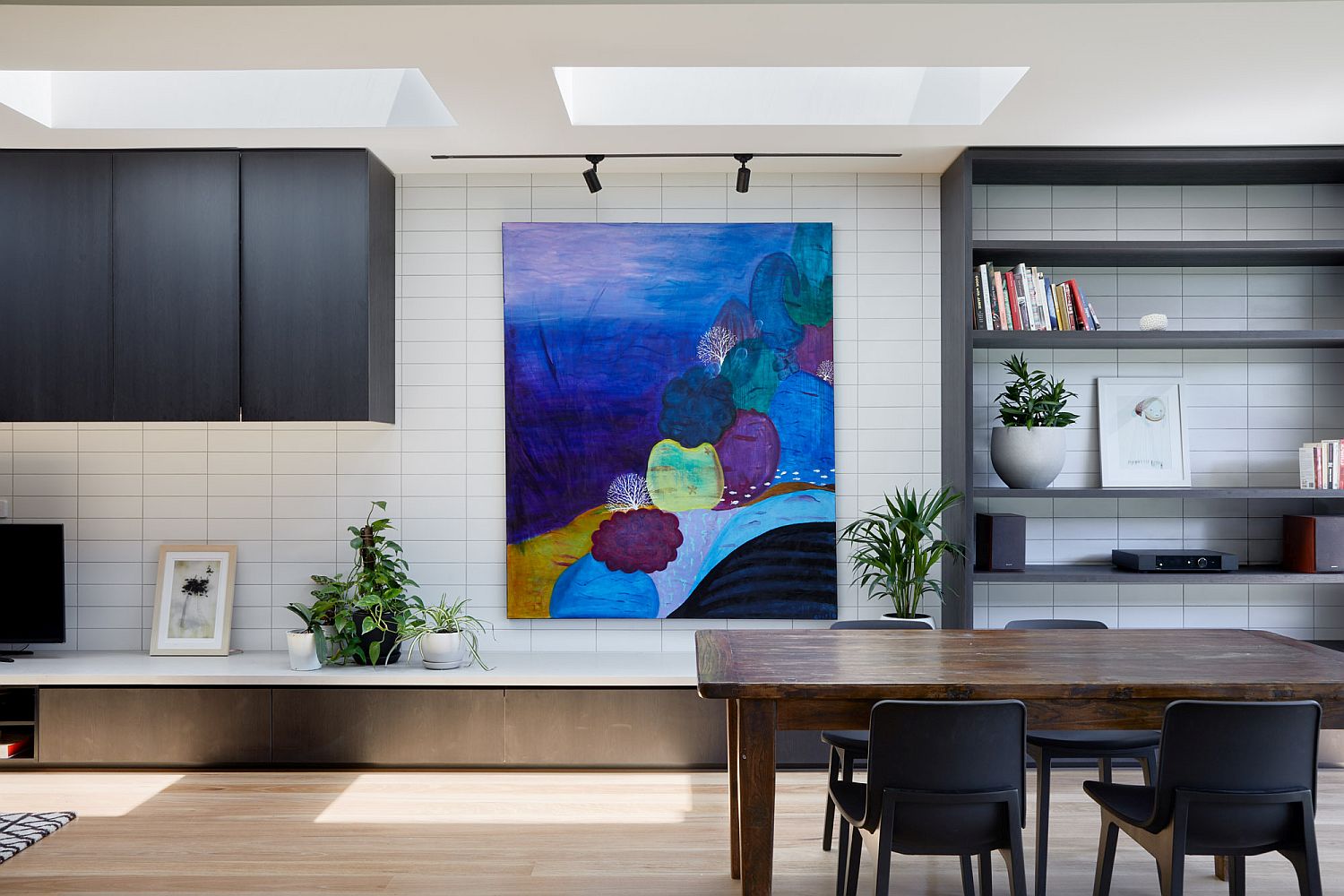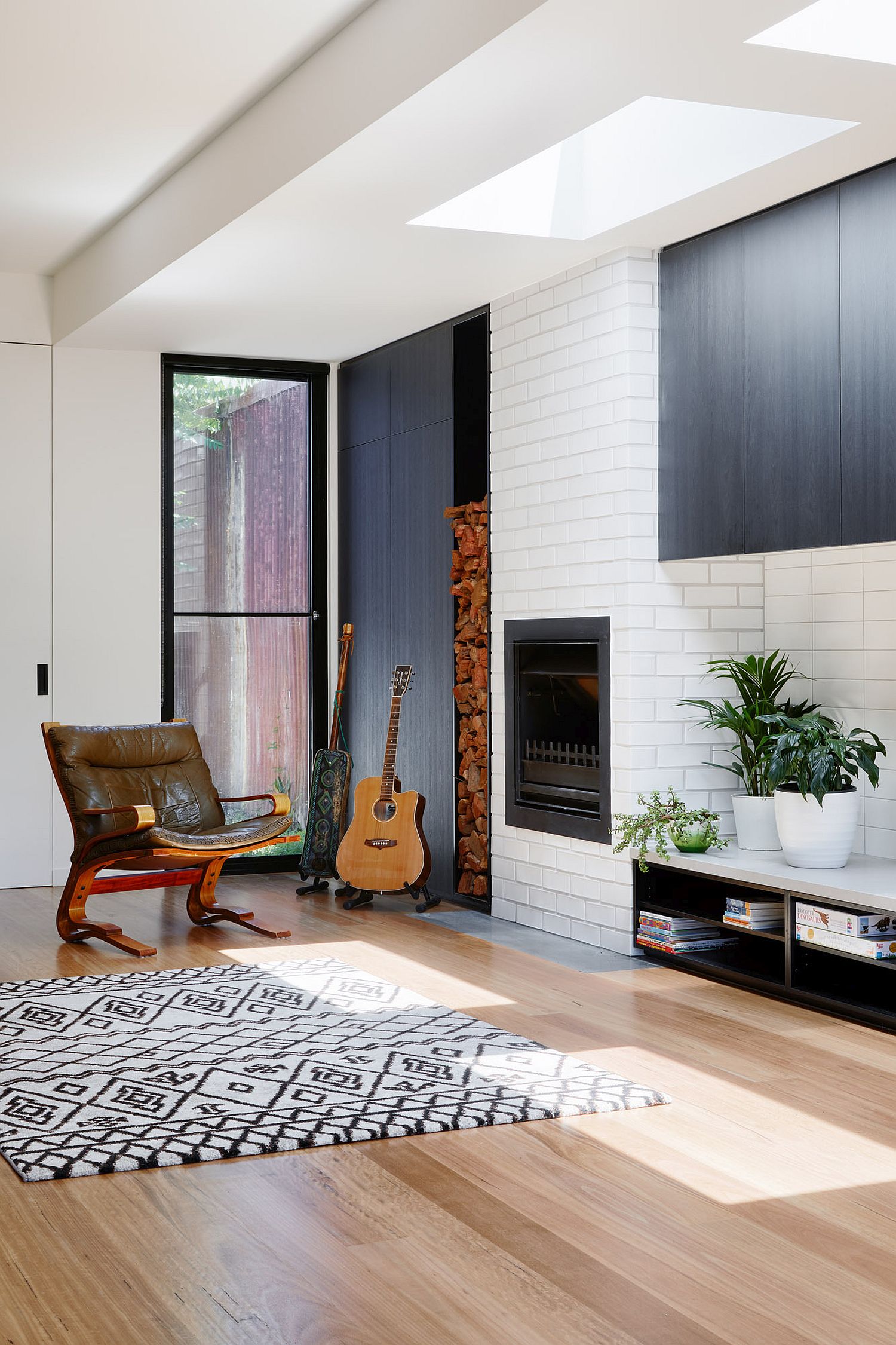 The external view from the backyard was designed to showcase the clean, rectilinear lines of the first floor extension with fine perimeter detailing, and the vertical batten cladding providing visual depth and transparency to the façade. The steel box around the window provides shelter, shading and privacy to the upstairs windows.
RELATED: North Fitzroy: Altering a Victorian Terrace House into a Breezy Modern Hub