There is no doubting the fact that Scandinavian design has found its way into homes all over the world in some shape or form over the last few decades. With contemporary designers focusing on minimalism, practicality and a light, cheerful ambiance, the style is absolutely perfect for refined, urban interiors. Modern Scandinavian style is all about that timeless Nordic simplicity coupled with ergonomic features that maximize available space. Located near the Alexeevskaya metro station in Moscow, this exquisite apartment showcases how any home in the world can adapt this style with some creative panache.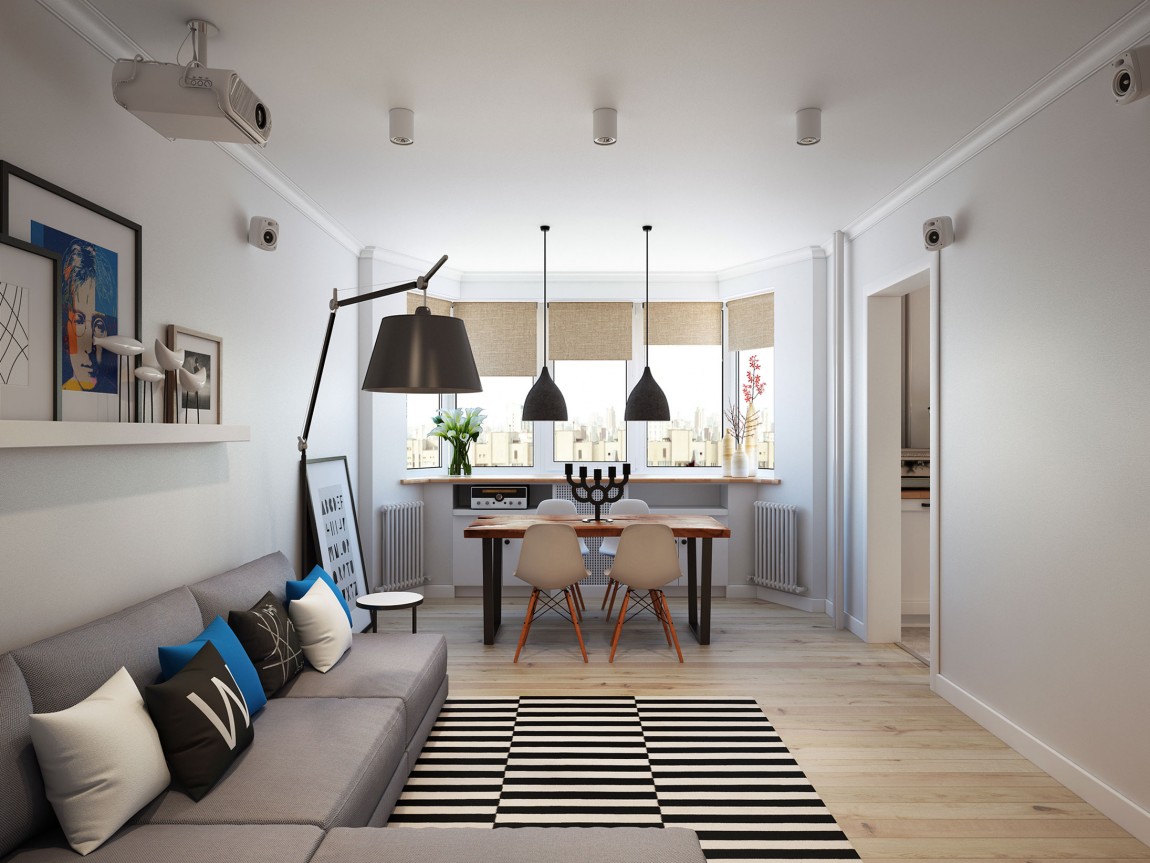 Designed by Geometrium, the modest apartment occupies just 90.2 square meters and utilizes the available square footage to the hilt. A small yet cleverly craft entrance features the iconic Eames Hang-It-All in all its colorful glory, while the bright red door adds excitement and positive energy. Gray is the dominant hue here, as it finds that perfect balance between sophistication and simplicity, even as white takes over in the living room.
A plush couch, black and white rug and an oversized floor lamp adorn the living room where the traditional TV is replaced by a projector and sound system built into the ceiling. The dining area that also doubles as a workspace sits right next to the living room showcasing a lovely wooden table with metal legs.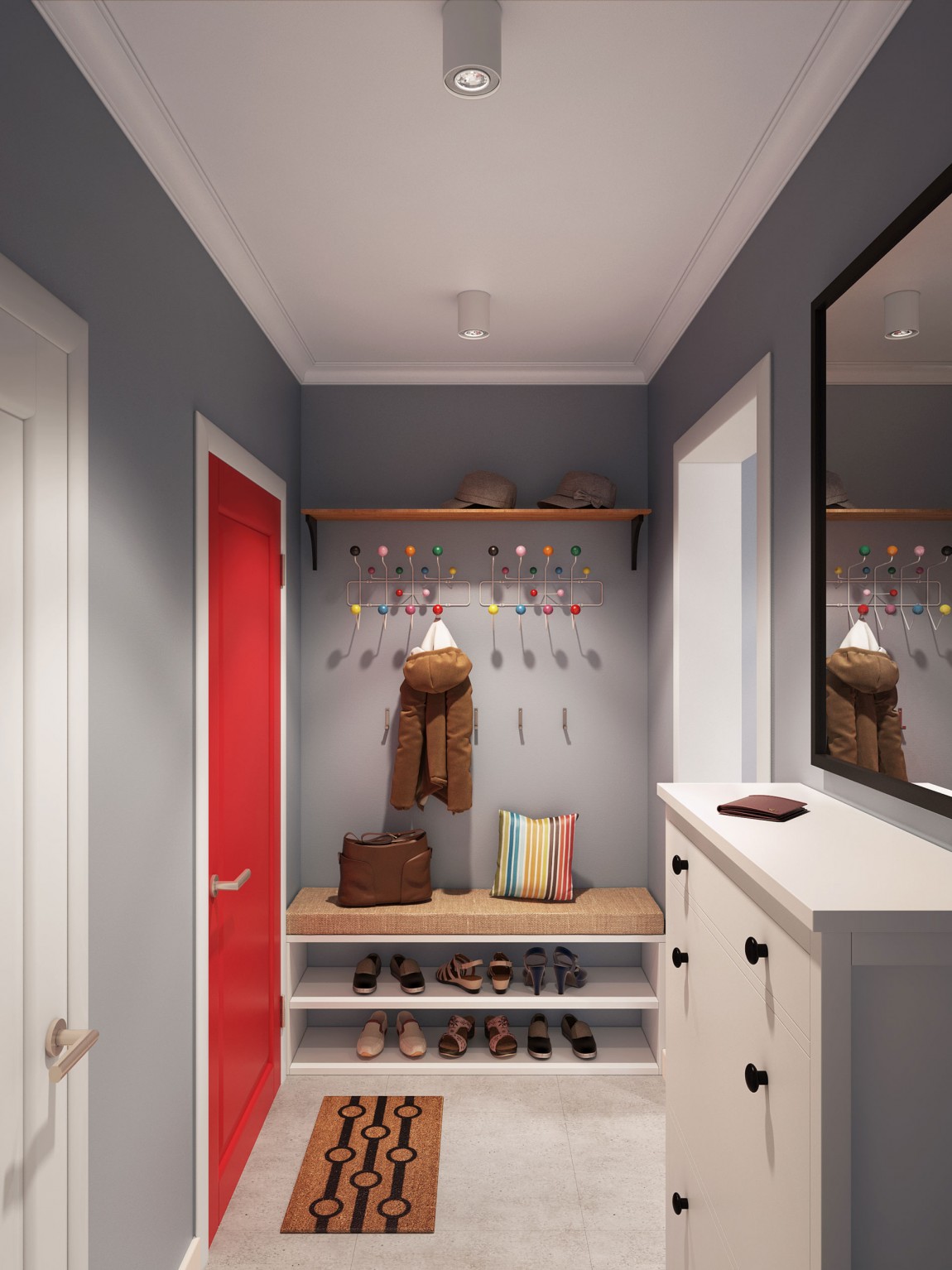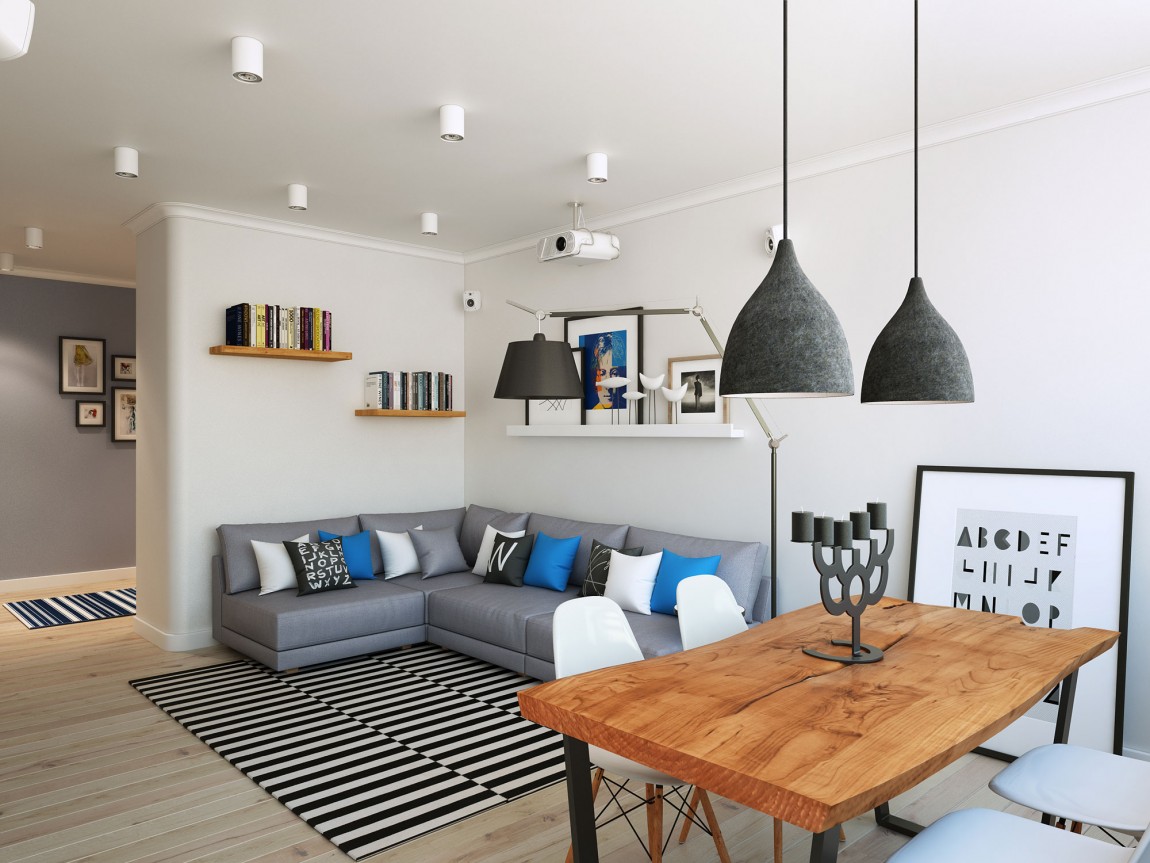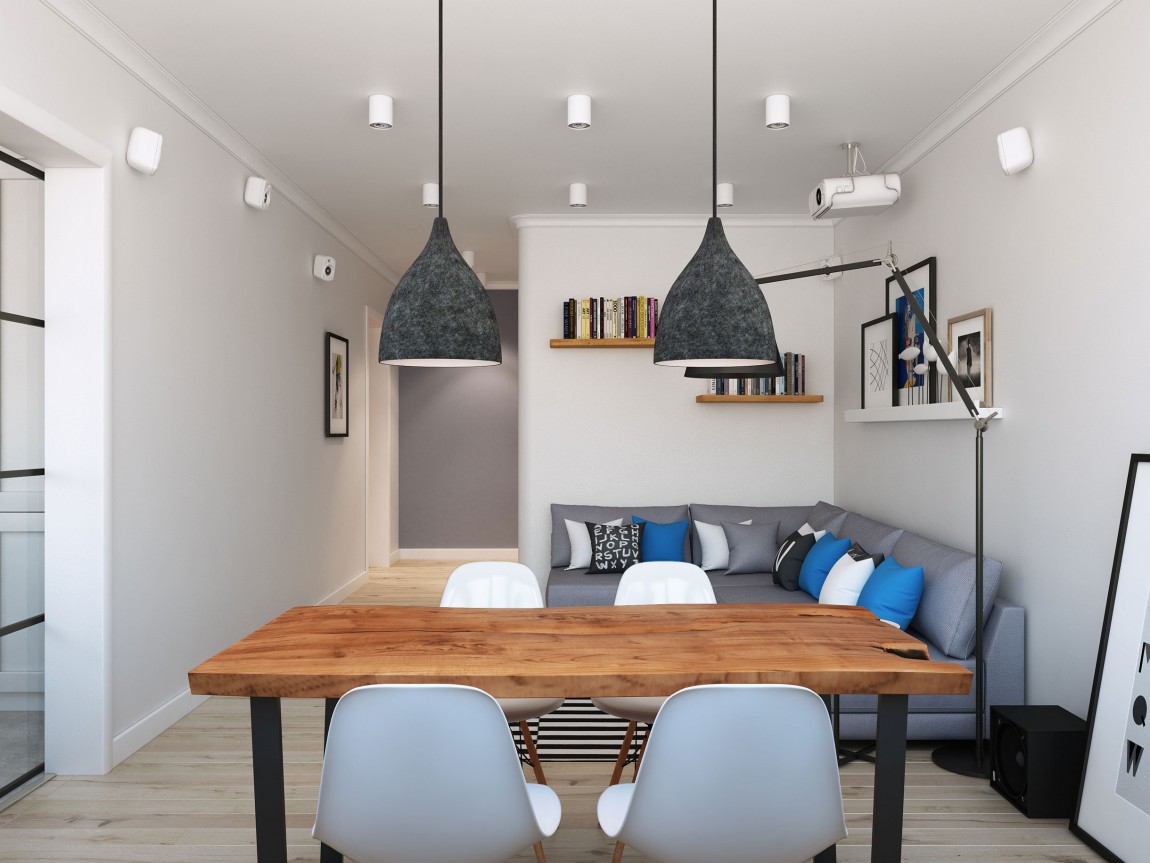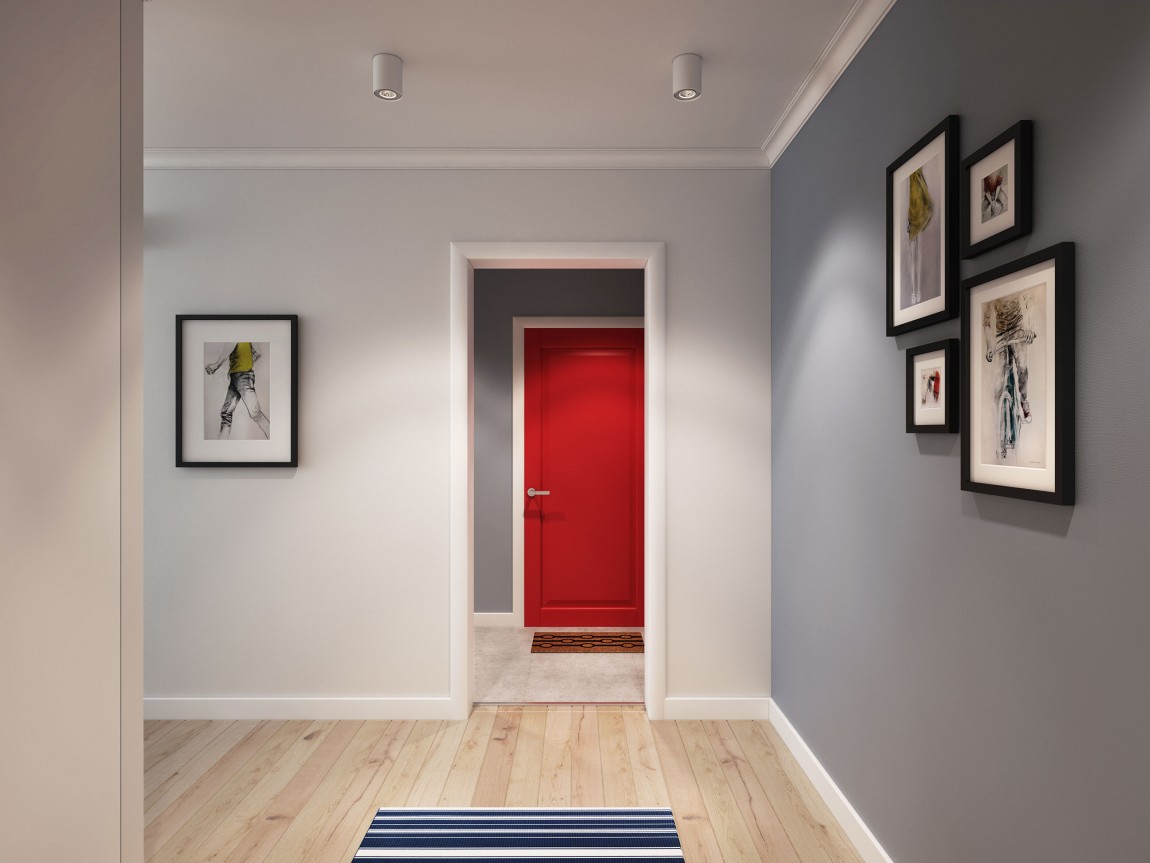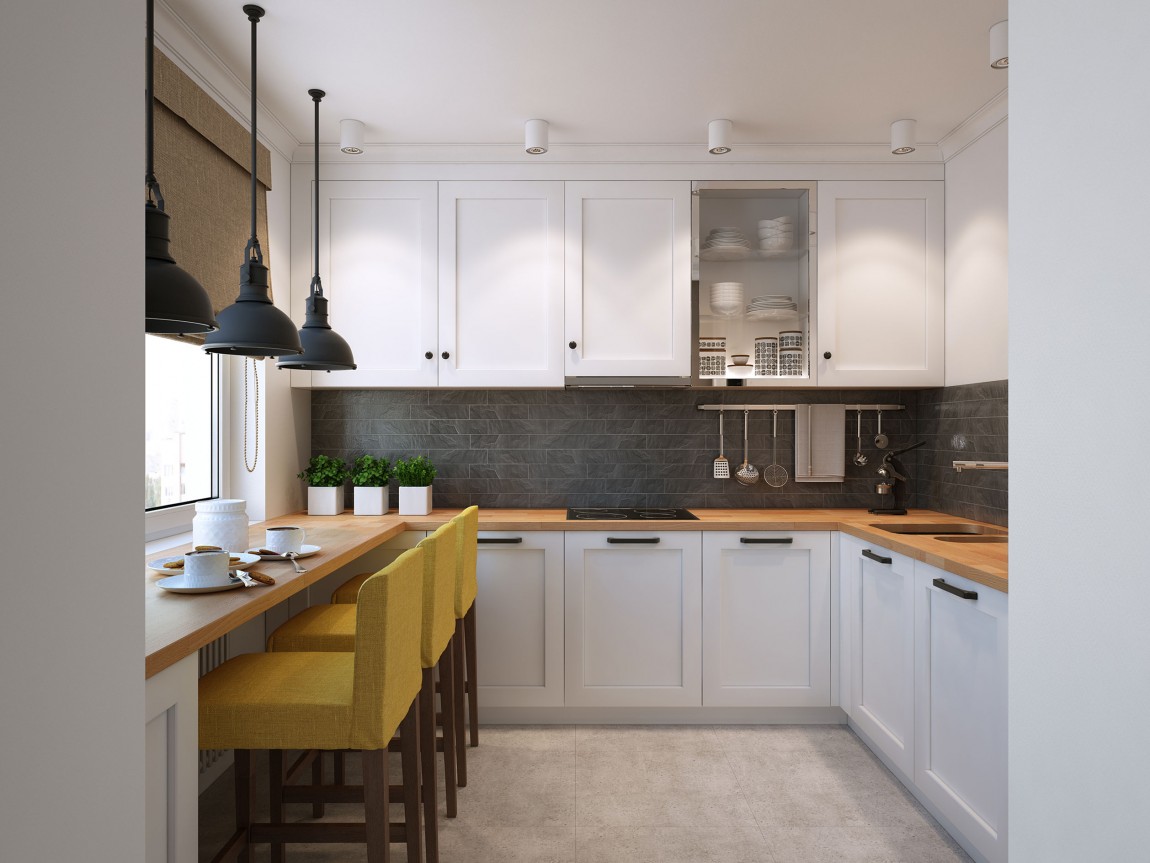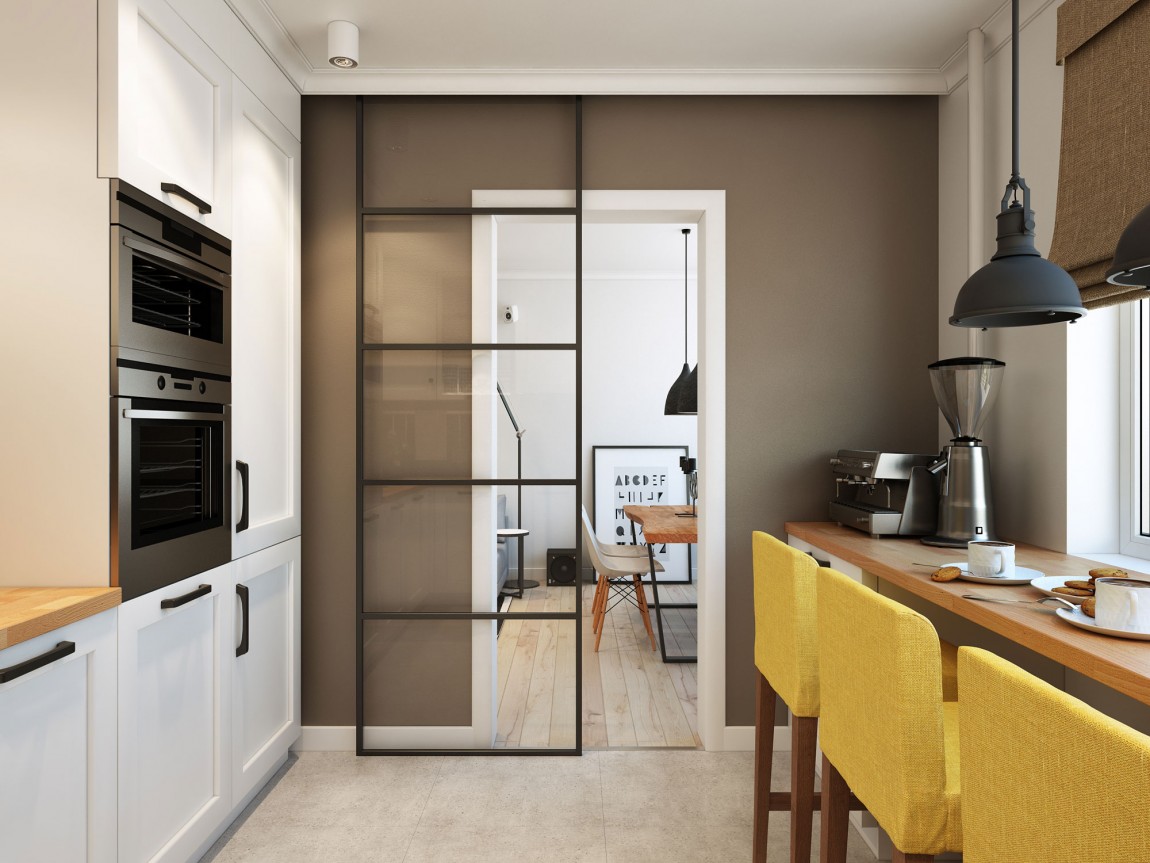 The U-shaped kitchen is connected to the living room using a small entry, and a sliding glass door keeps it visually connected with the living area at all times, even while keeping the aroma of the kitchen locked in. A plush bedroom with a custom wooden headboard and bedside tables, small bathrooms, a snazzy kids' room with colorful wall decals, and a simple balcony complete the apartment. Wall-mounted shelves, versatile design solutions and a smart floor plan make the most of the space on offer here, while the home's Scandinavian skin leaves you enthralled.