A contemporary extension that expands the living space of your traditional home and gives it a modern makeover is often the best way to alter your existing house to suit the needs of a growing family. Located in the vibrant suburb of Sandringham in Auckland, New Zealand, this cottage is the home of renowned Melbourne pub owner Doug Maskiell and his family with two children. Wanting to give this lovely residence a new look along with a smart extension, he turned to the creative folks at Techne Architecture, who completely transformed its ambiance. The new rear addition of the Sandringham Residence is all about color, originality and functionality rolled into one!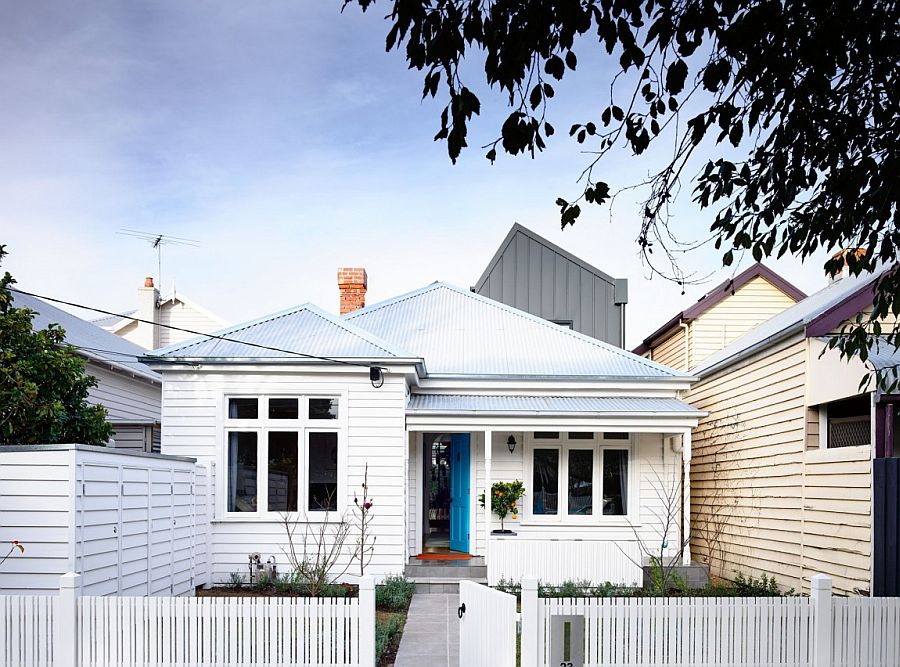 The traditional street façade of the double-fronted home was kept intact and a two-story extension was added to the rear, connecting the existing garden with the interior in a seamless fashion. Bring an air of freshness and openness, the box-like design of the contemporary addition drew inspiration from shipping container homes and contains the new living area, four bedrooms and a lovely study. It was Doherty Design Studio that brought the pops of color, bespoke décor and exclusive details that elevated the style quotient of the interior. The result is a contemporary home where there is never a dull moment, both indoors and outside.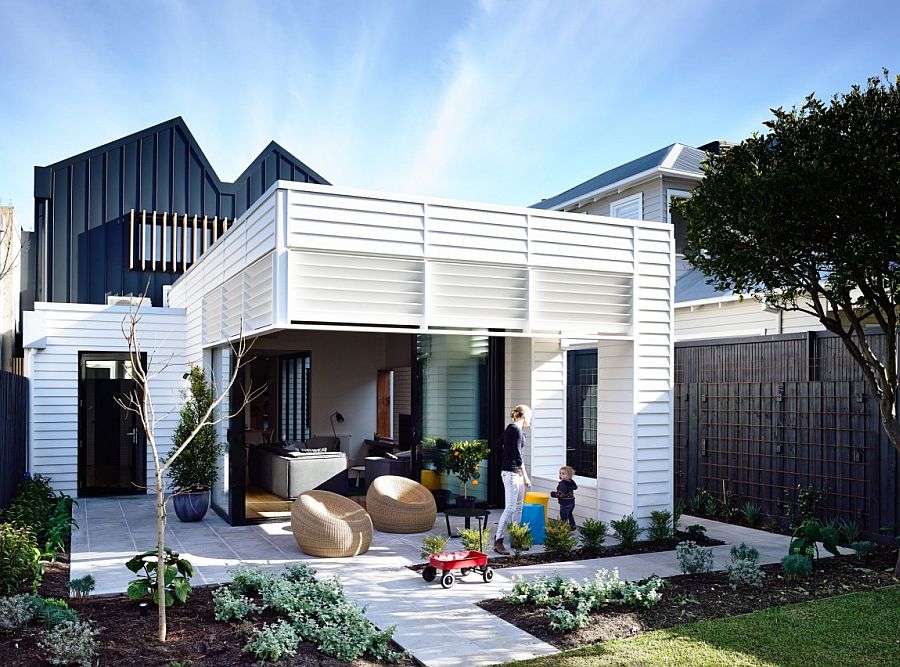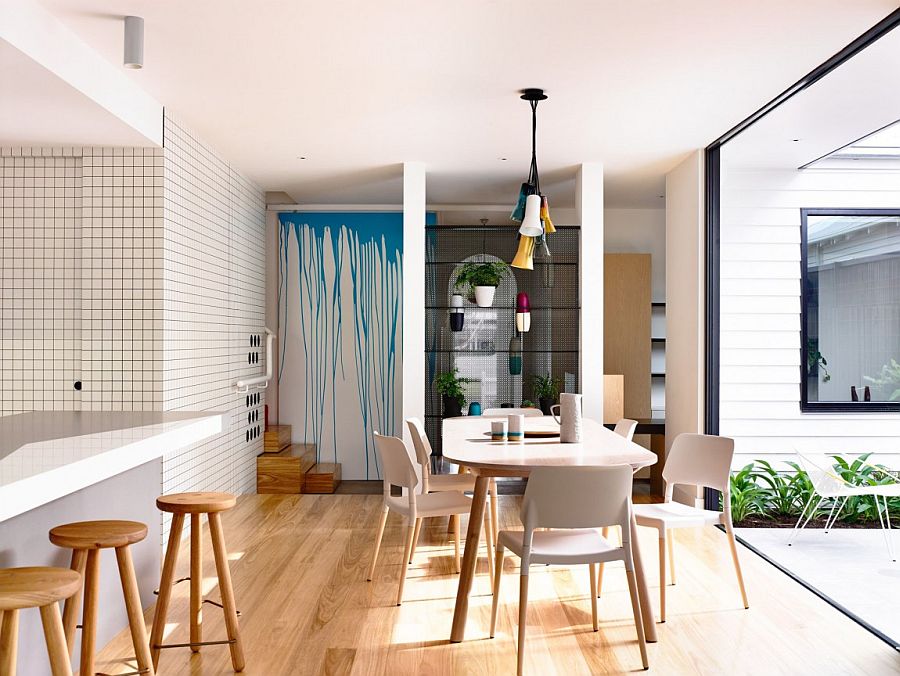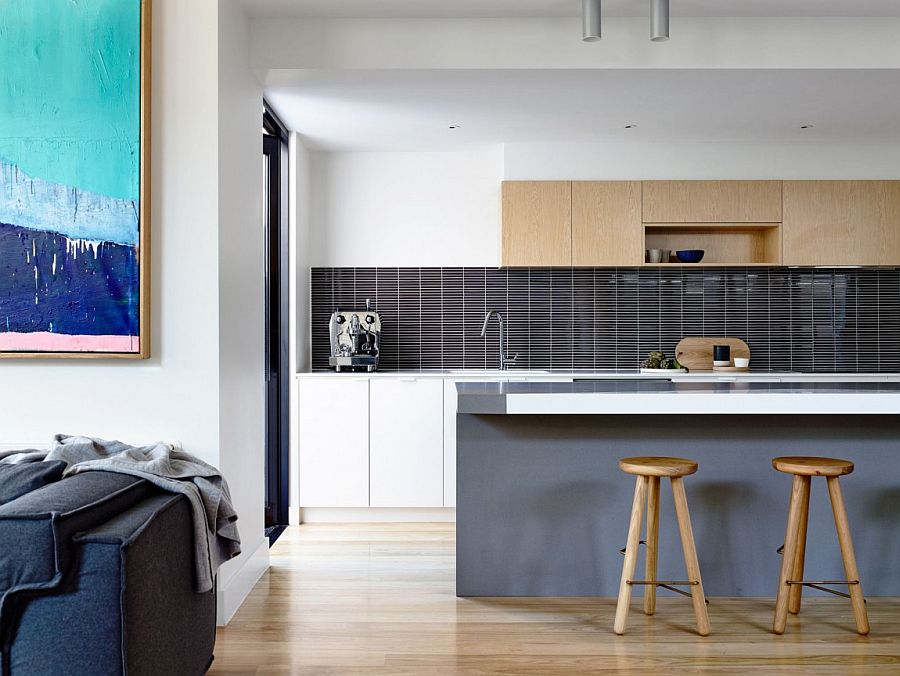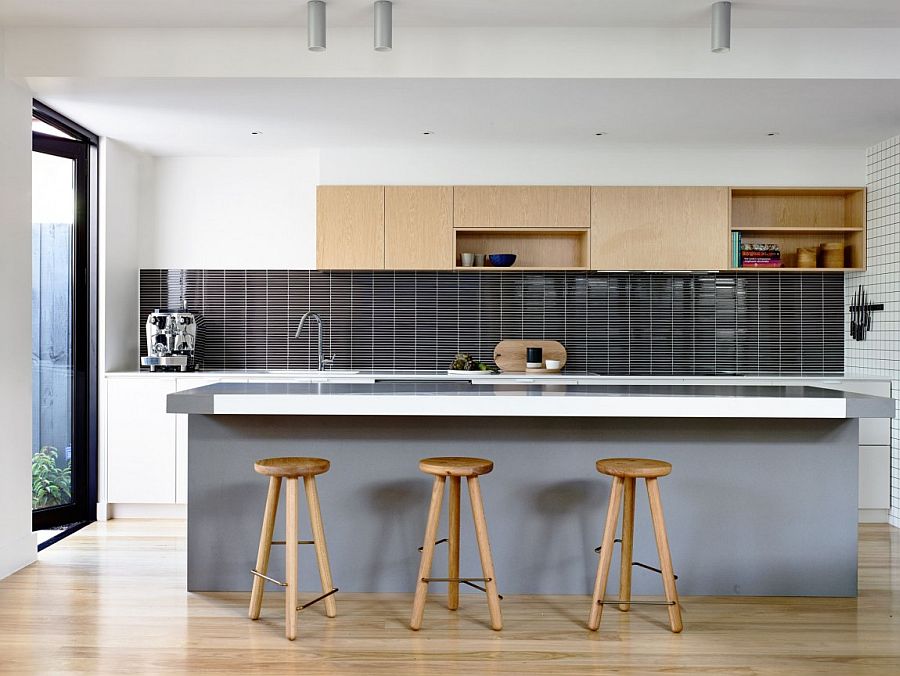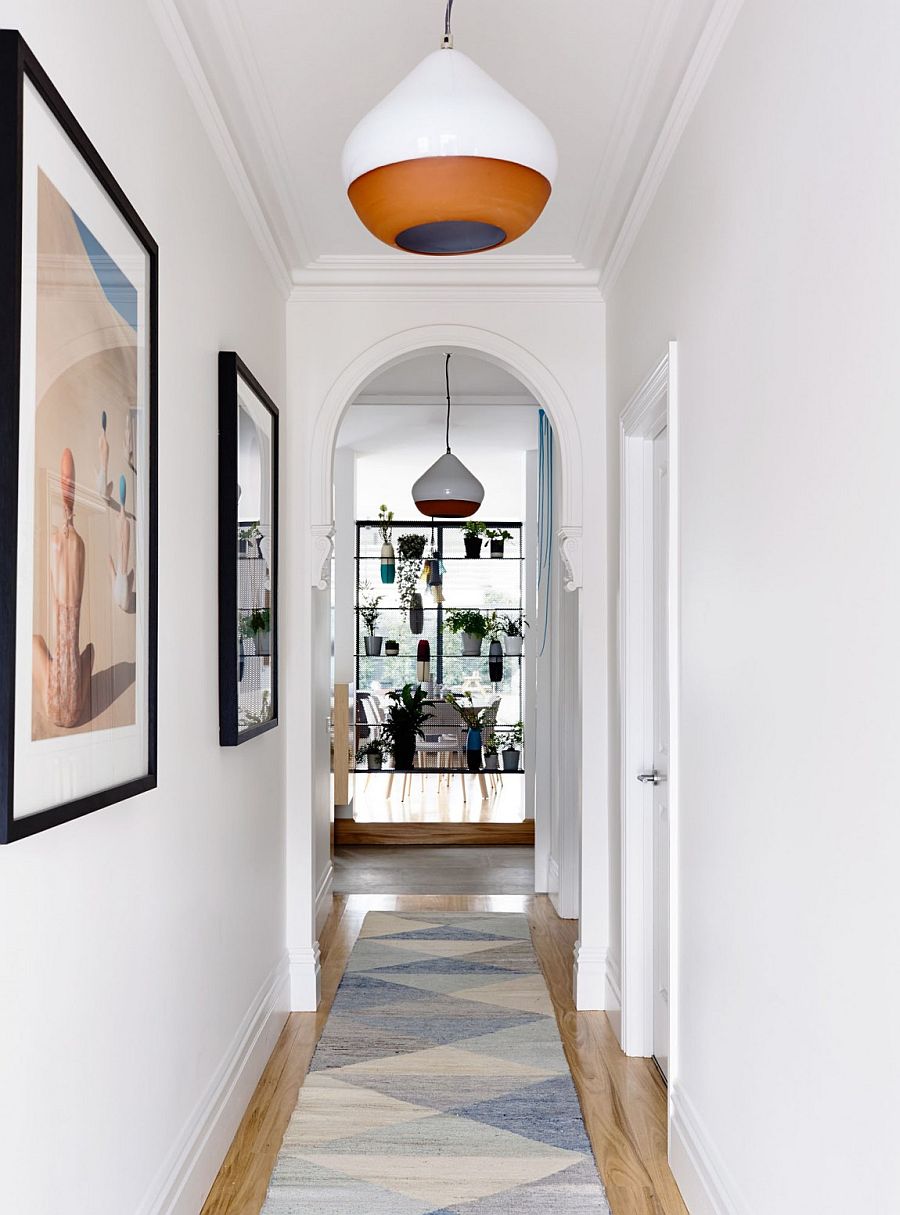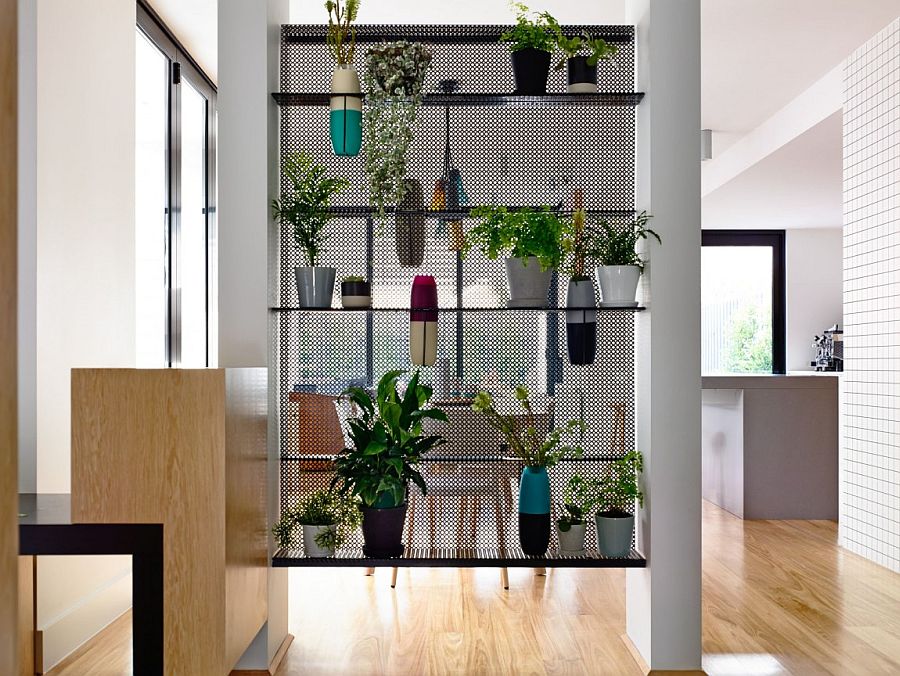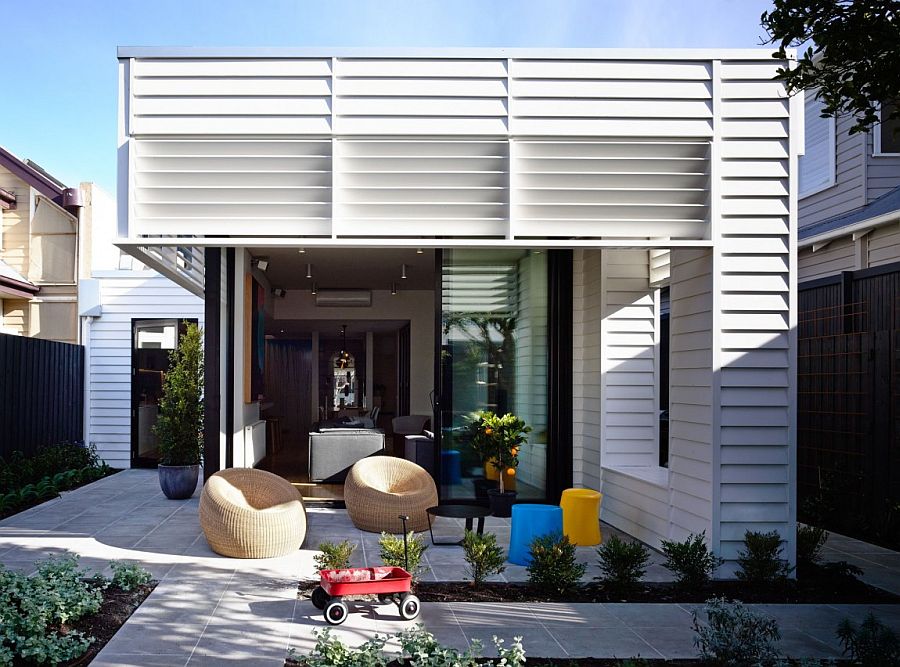 Features such as the checker board wall paneling next to the stairs that contains cutouts for the wine collection of the homeowners, the custom-crafted sliding door next to the stairs with a paint-drip feature, hexagonal wall tiles in the bedroom and a gorgeous plant screen add texture, pattern and uniqueness to various spaces of the residence. It is such ingenious, refined touches that truly transform this Auckland retreat!