A modern house that interacts with the natural landscape around it to create an elegant and pleasing ambiance is something that all of us wish for. But surrounded by urban spaces where every inch is a premium and the constant rush of city, such homes are hard to come by when living in a concrete jungle! It is precisely this crazy conundrum that the ingenious House at Poh Huat Road by Envelope Architects aims to overcome with a smart use of a central courtyard and an ingenious 'light well'. In fact, this vertical column at the heart of the house ends up becoming the defining feature of the eclectic modern home.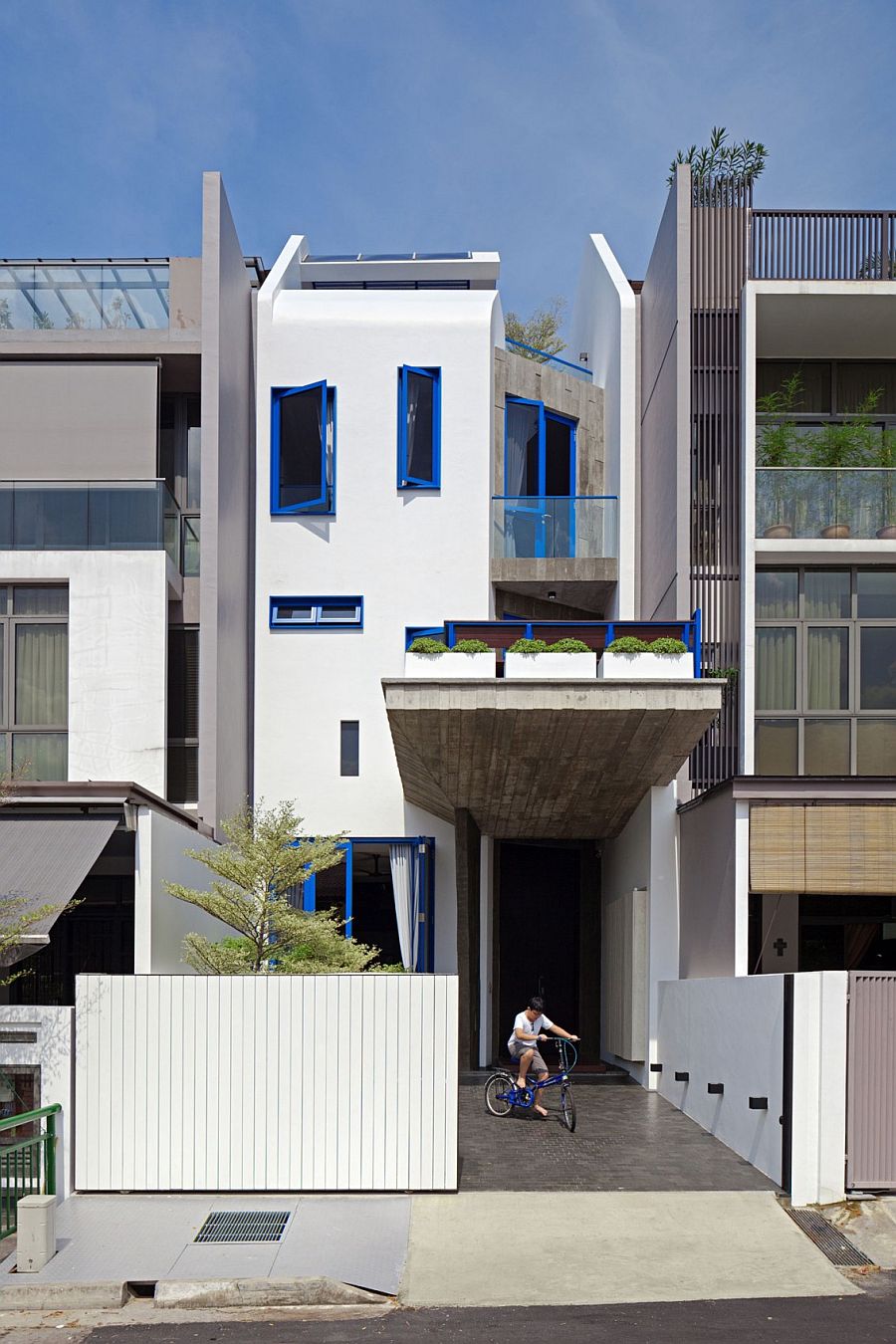 The light well and the courtyard not only bring in natural light and an air of freshness, they give this private residence in Singapore a chance to connect with the outdoors. This offers a relaxing little sanctuary that keeps away prying eyes in a setting where space and privacy are a luxury. On the inside, the living room also adds to this natural vibe with a lush green living wall and water feature that steal the spotlight. A blend of deliberately contrasting volumes, textures and finishes adds to this look of 'curated chaos' that every level of the house exudes.
The lowest level of the house contains the living space, with the second and third floor featuring the master suite, additional bedrooms and workspaces. The top floor with Jacuzzi, the roof terrace and a fun toy room complete this remarkably creative dwelling.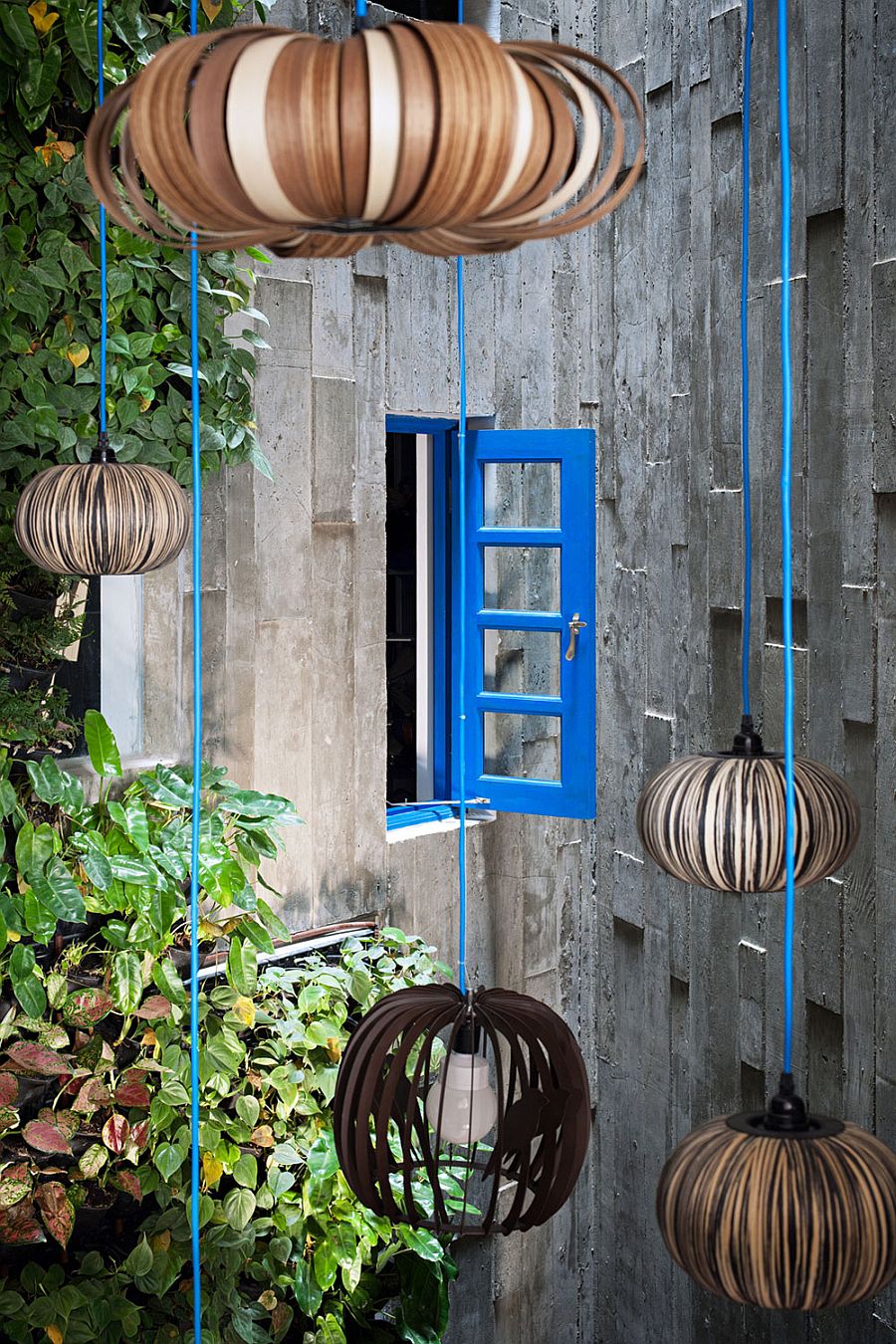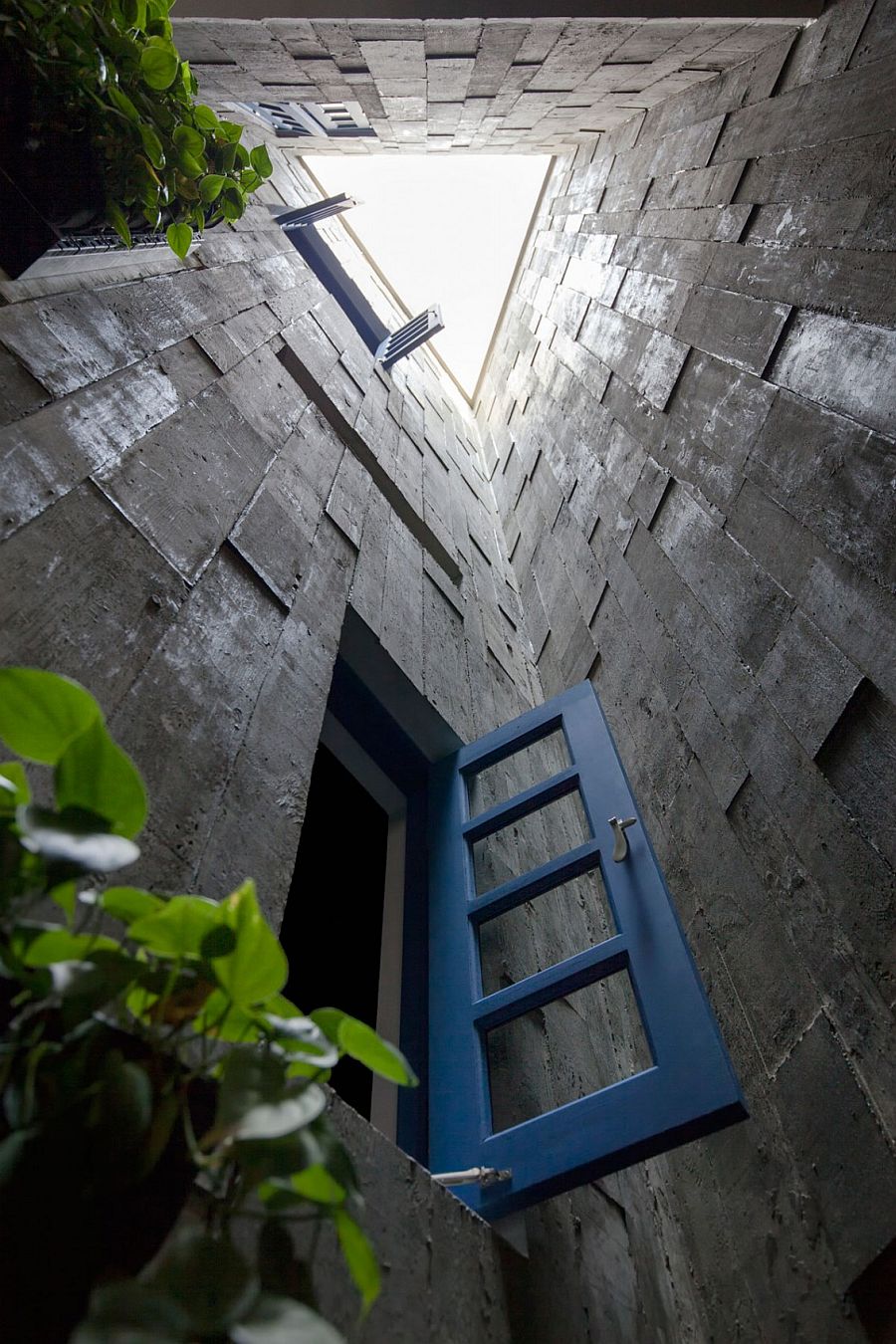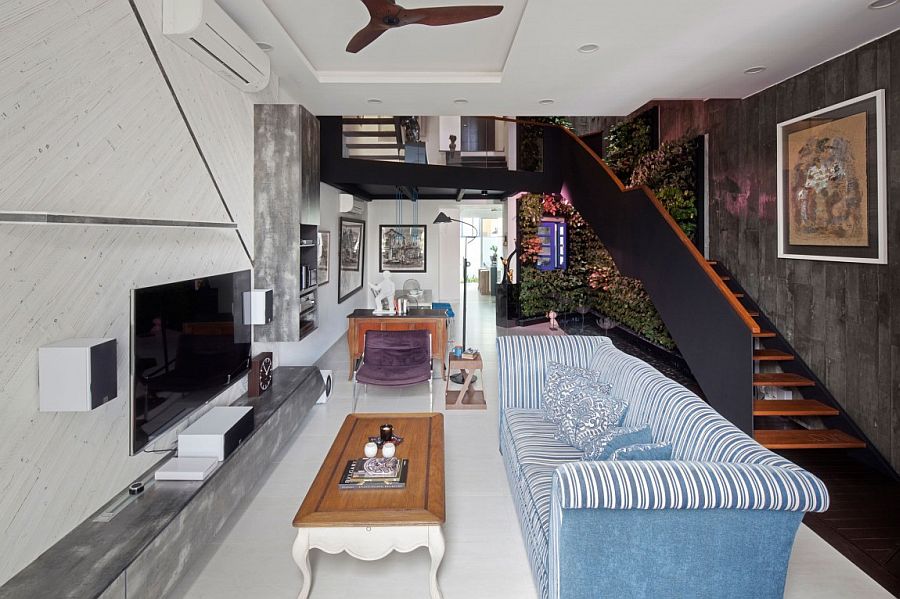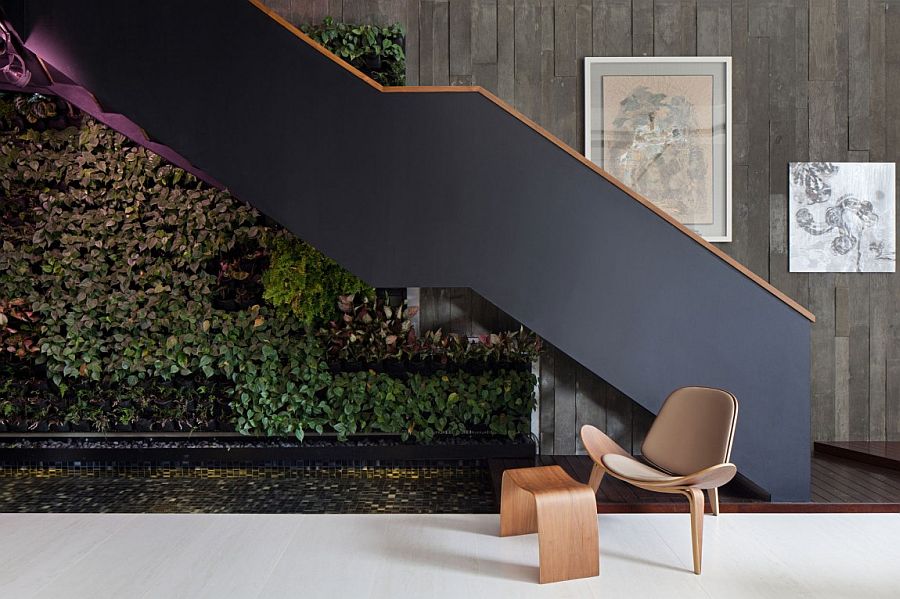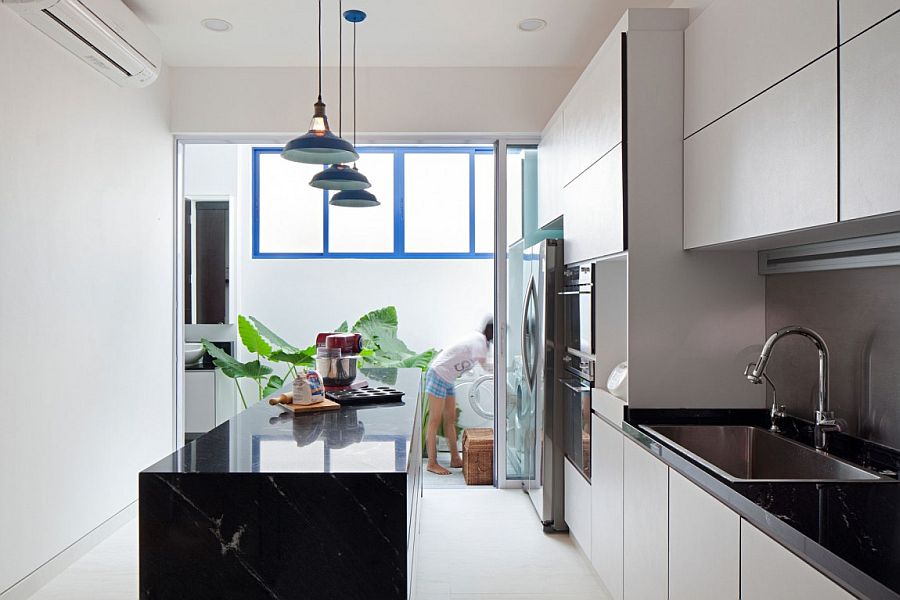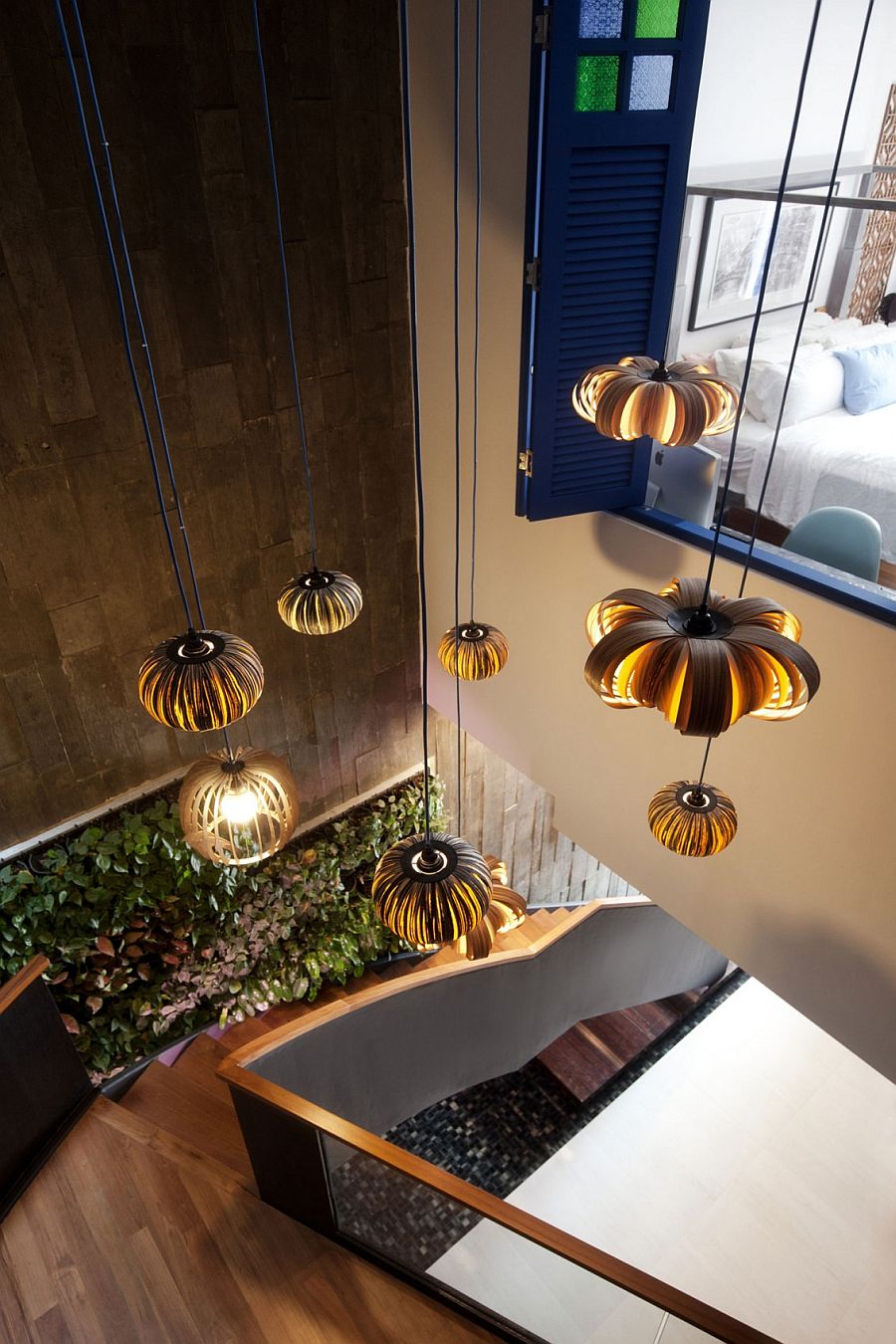 The design also makes use of oblique walls to enhance the illusion of entropy within a confined space. The oblique, as opposed to a straightforward recess, is a compromise between achieving a crucial visual effect and usable space. The strategy of dissociation is similarly applied vertically, creating deliberate level changes that are experienced as part of the circulation in the house, contributing to the overall formal diversity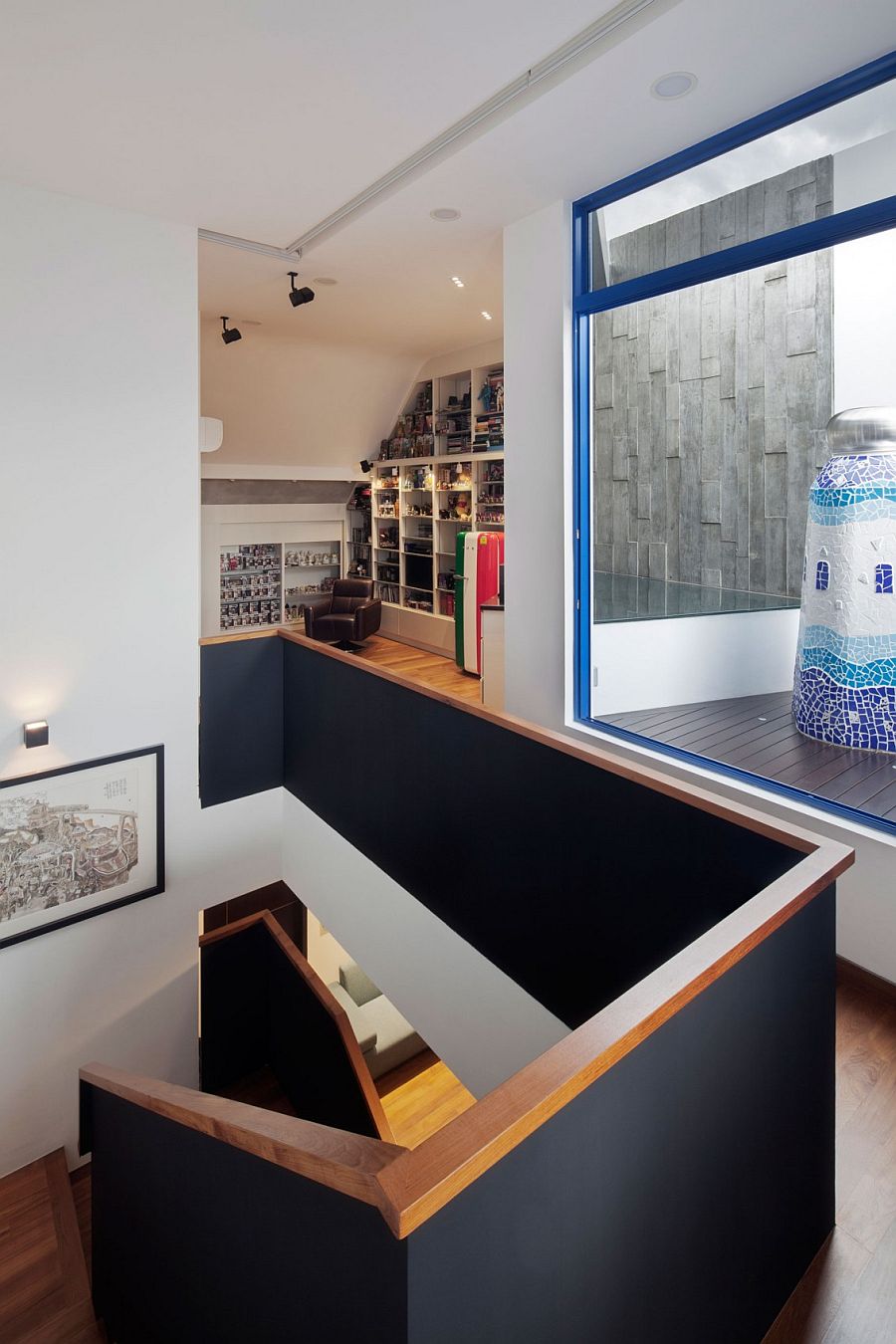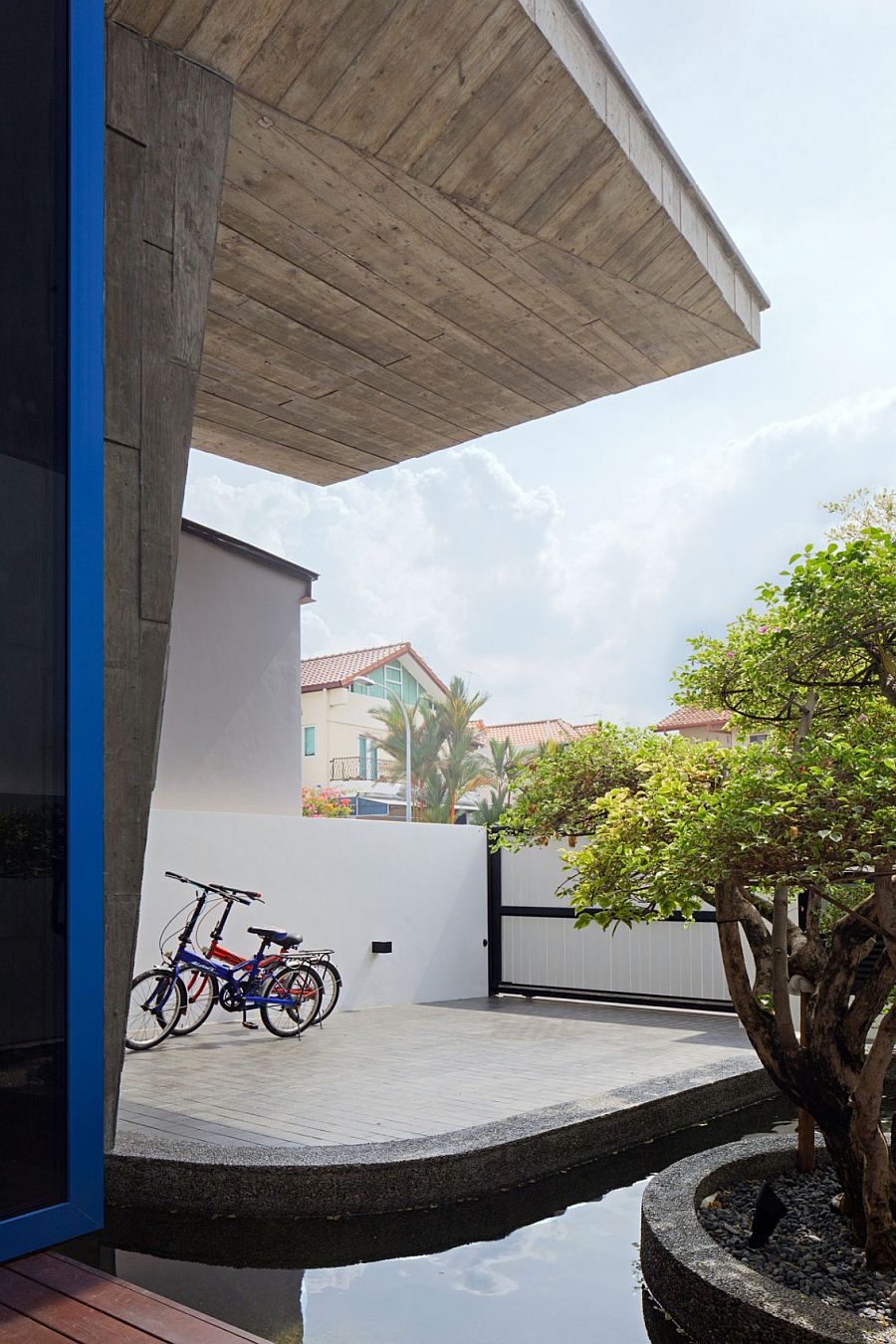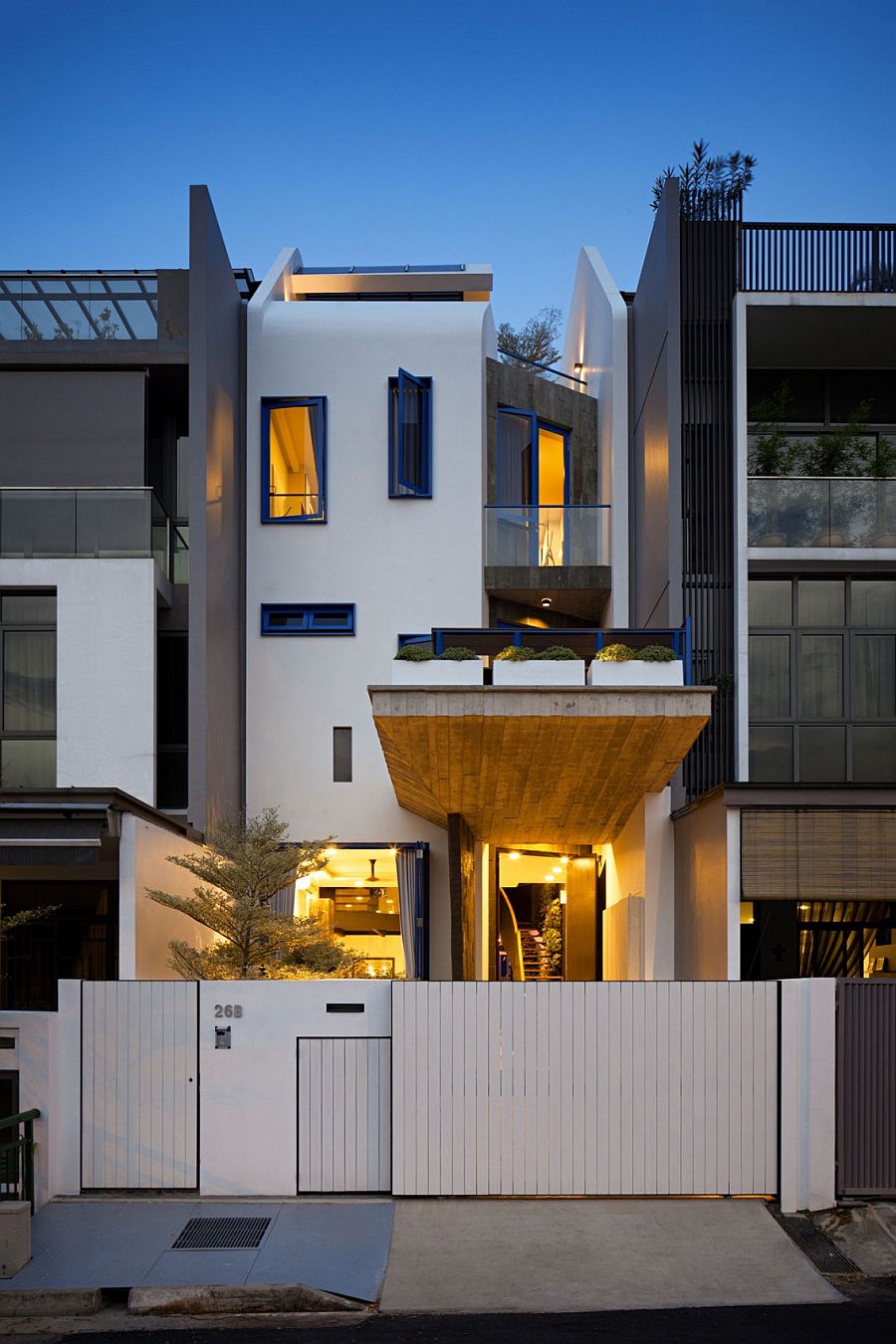 Liked the story? Share it with friends.