Space is a luxury in Ho Chi Minh City, and it is absolutely no surprise that every home that we come across in this bustling city tries its absolute best to make the most of the 'vertical space' on offer. Private residences that stretch across 4 or 5 different levels seem to be the norm here, and while the fabulous An Phu House follows the same blueprint, that is where the common traits end. Everything inside this multi-level, vertical house overlooking the Saigon River veers away from the mundane to blend a healthy dose of rustic finishes with modern comfort in an elegant manner.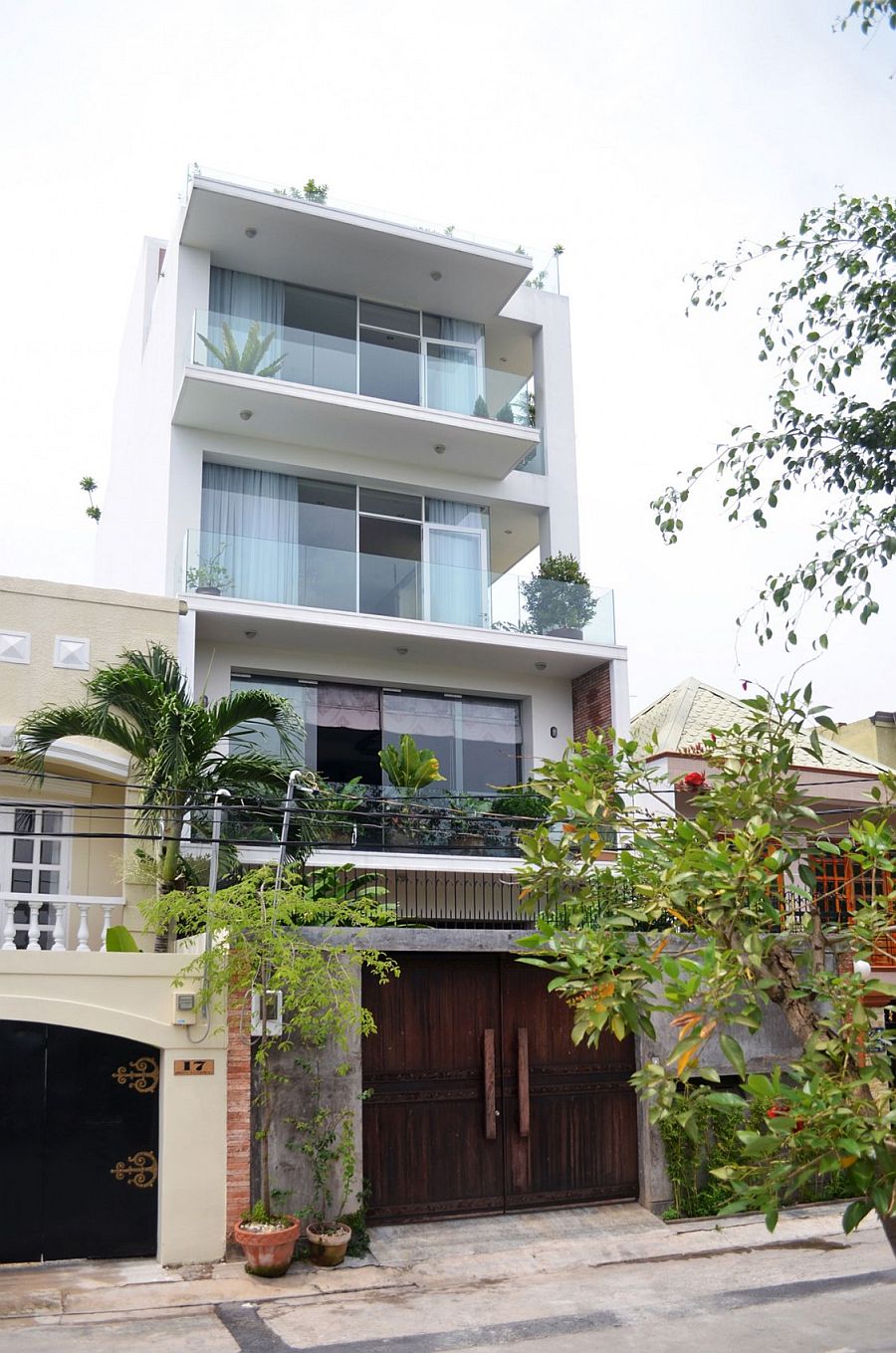 Designed by La Design Studio, the suburban home aims to bring nature indoors, not just with a great courtyard and garden space, but with every level of the house adding a hint of greenery to create a refreshing and cheerful ambiance. The lowest level contains a guest room along with a laundry room and a smart hall, while the first floor holds the living room, kitchen and dining space. The top two levels contain the master bedroom, bathrooms and additional bedrooms and offer a great view of the city landscape and beyond.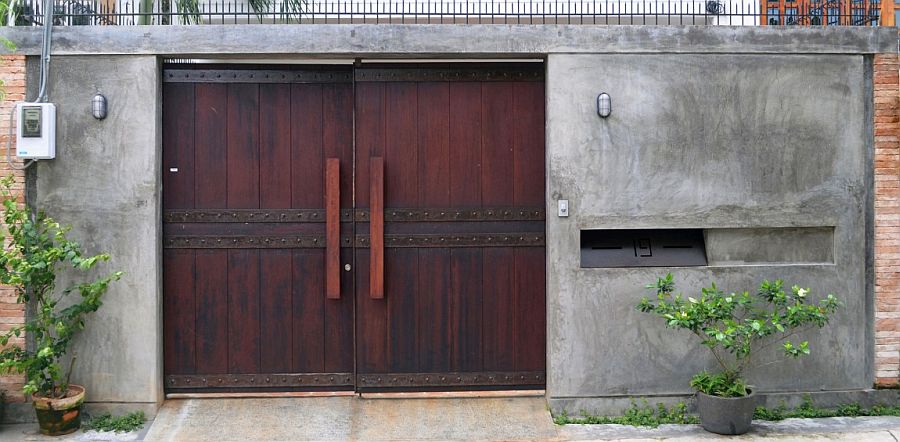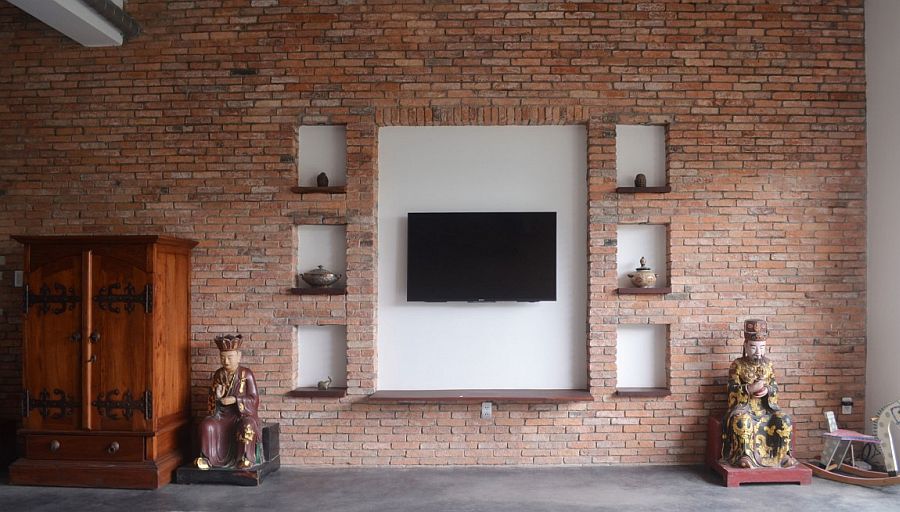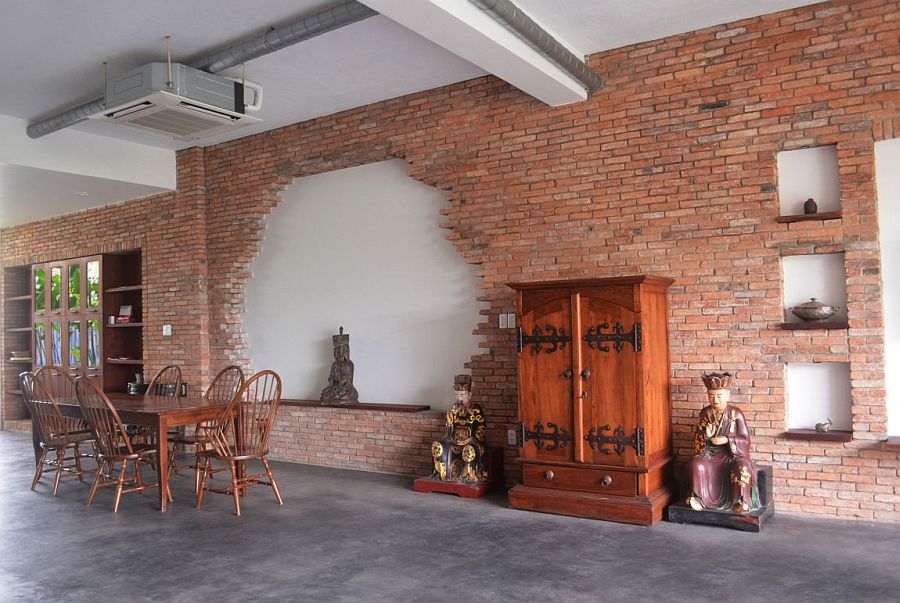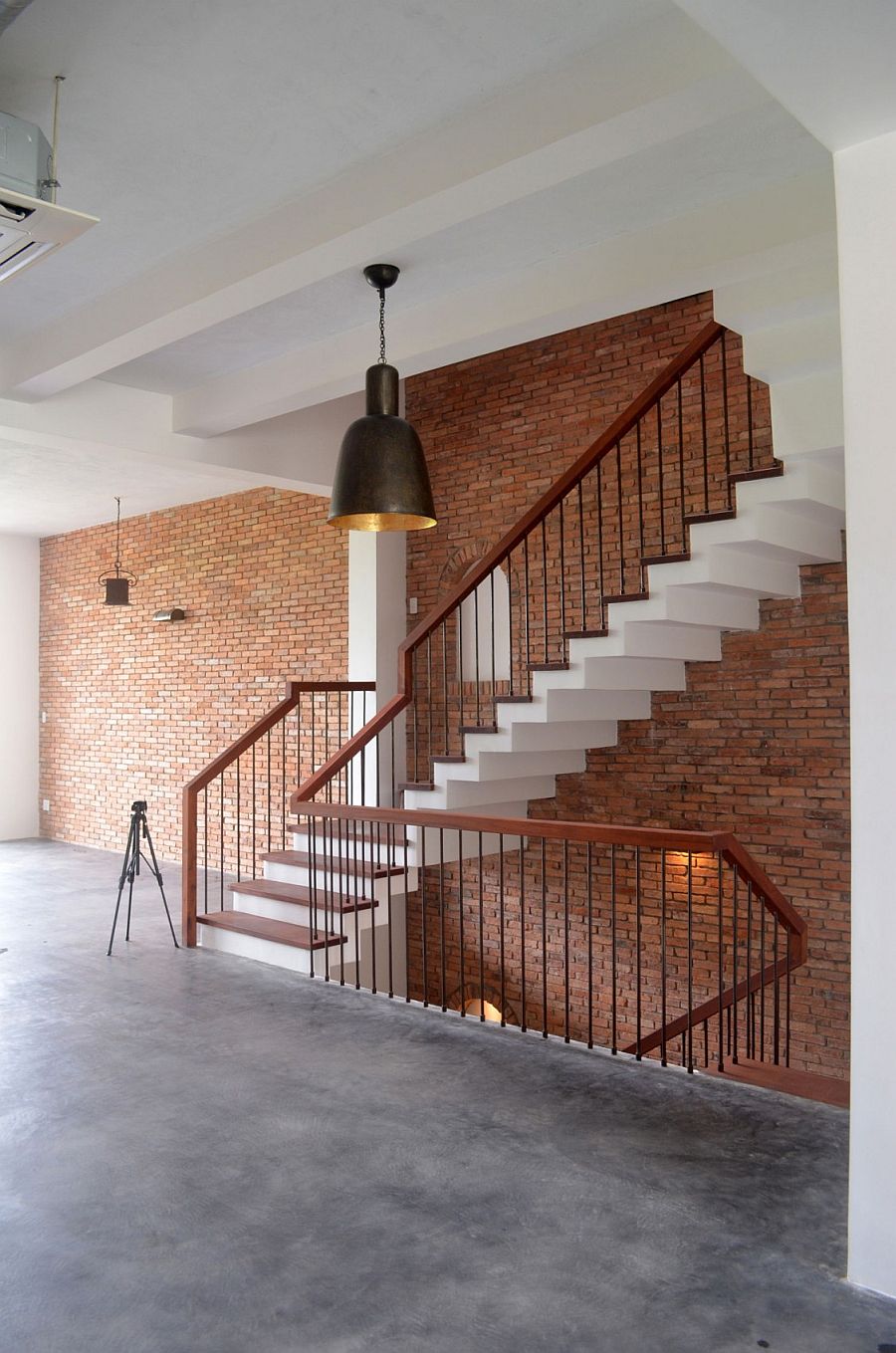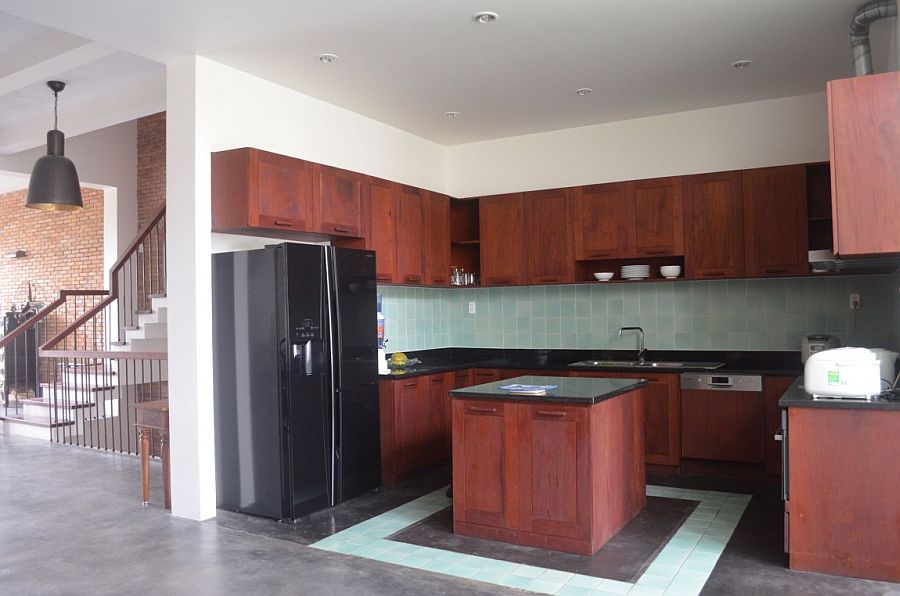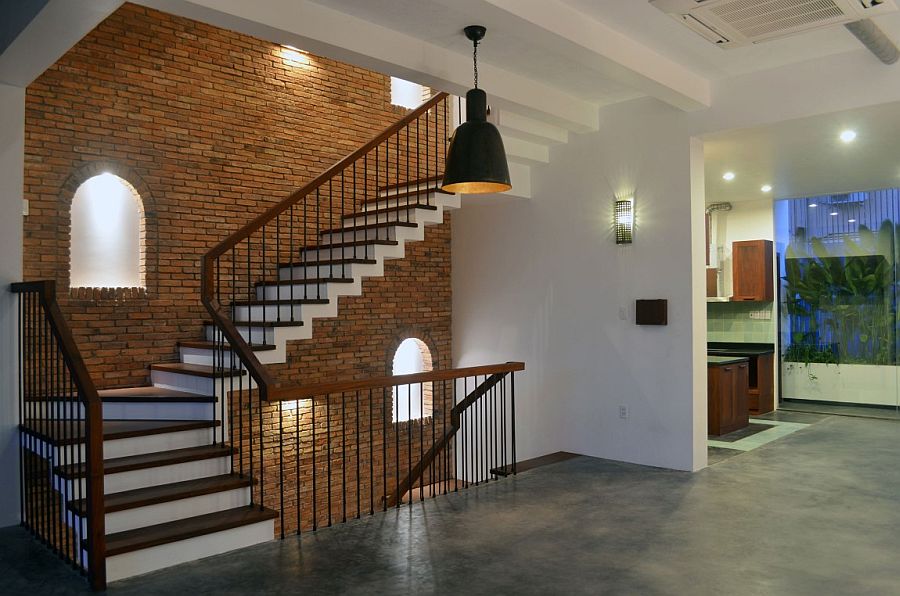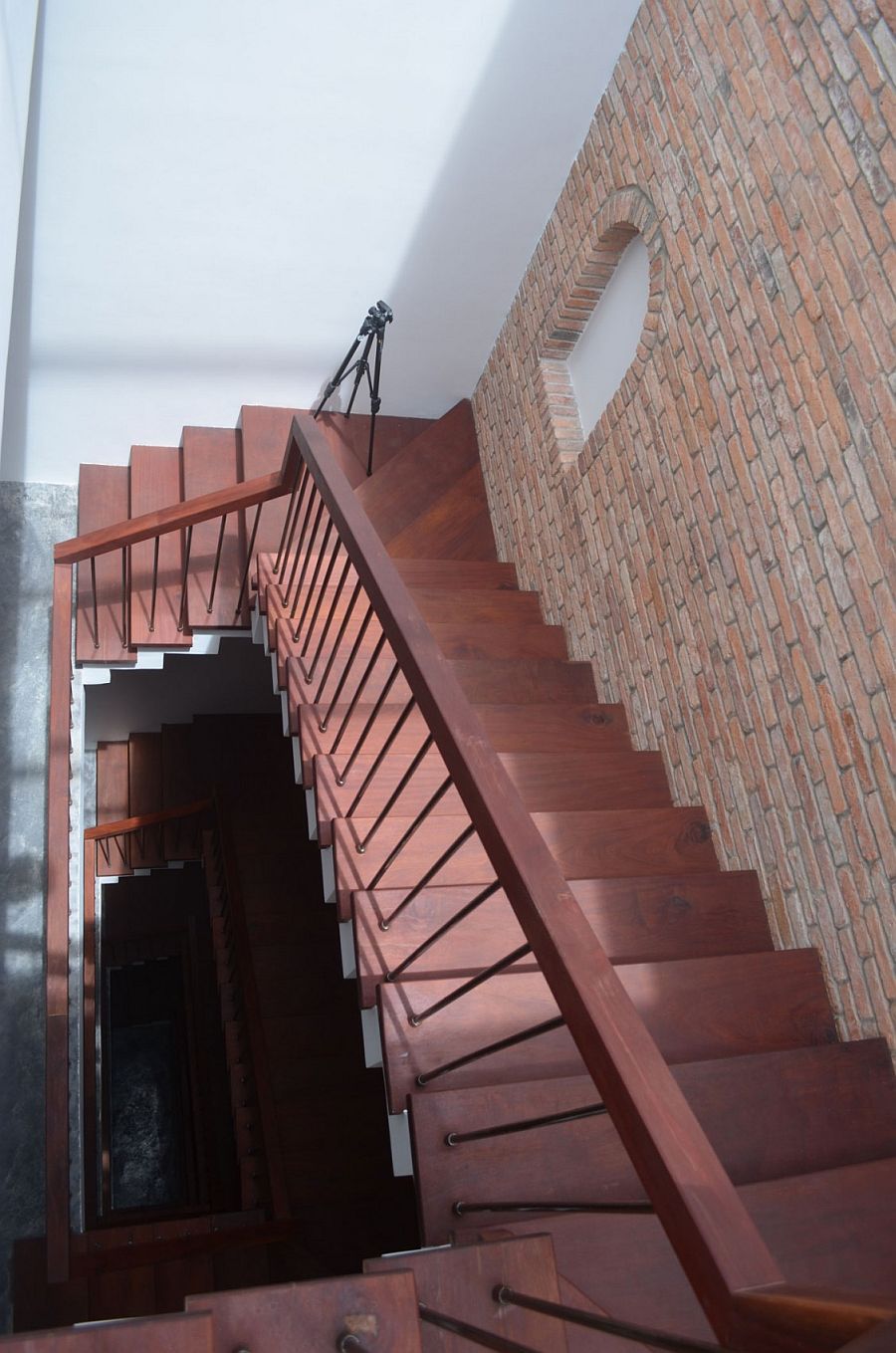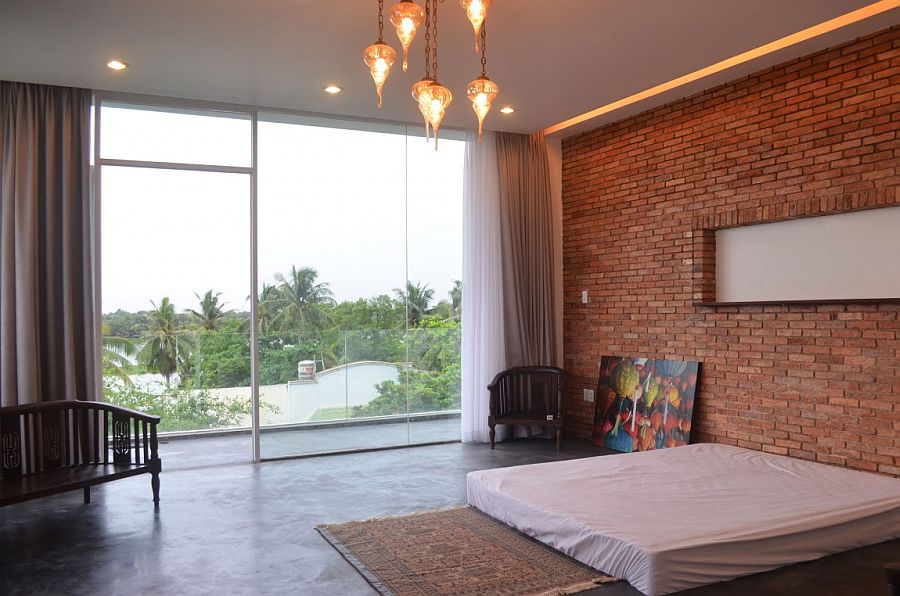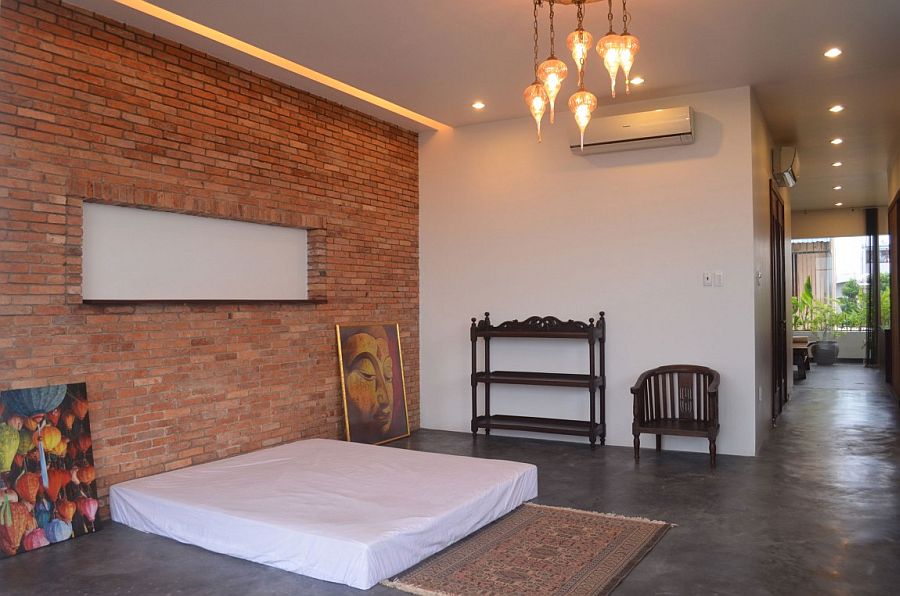 But what really draws your attention at this modern-rustic home is the wonderful use of old brick, warm wooden surfaces and smart bespoke lighting to create a refined and cozy fusion of contrasting styles. Despite the more traditional backdrop, one is never far away from modern ergonomics and comfort here. Artwork and sculptural pieces that reflect Vietnamese culture and heritage complete this masterful vertical house.