A custom designed cottage set on the banks of Lake Rosseau in Muskoka, Ontario, the Rosseau Retreat is a fabulous holiday home that combines rustic style with modern comfort in a captivating fashion. The lakeside cottage was built more than a decade and a half ago, and while its owner enjoyed several memorable summers at the cottage, it was time for a fresh upgrade. It was Peter Groza from Gilbert+Burke who revamped the interior and altered both the structural plans of the house and the landscaping around it to give it a new lease on life.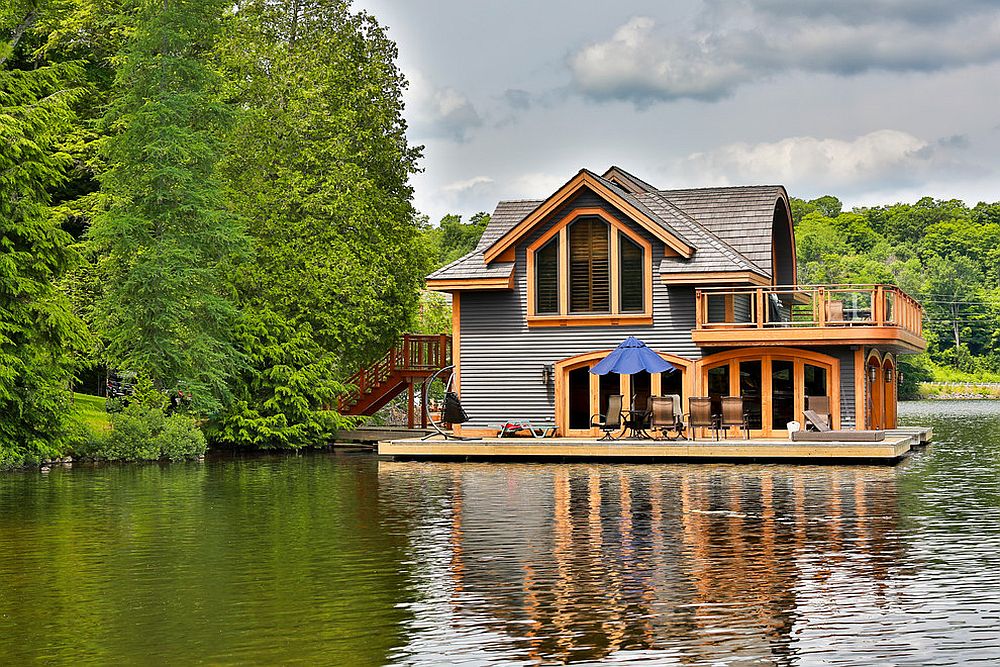 The new interior features trademark gables and sweeping arches that give the interior a more spacious appeal and usher in a classic architectural allure. Along with the gables, large windows make their presence felt, as they offer better views of the scenic landscape around the cottage. While the rear of the cottage opens up onto a wooden deck next to the lake, the street façade still offers ample privacy. The style of the renovation was based on woodsy mountain homes in Colorado, and some of the wooden finishes were even brought in to achieve this unique look indoors.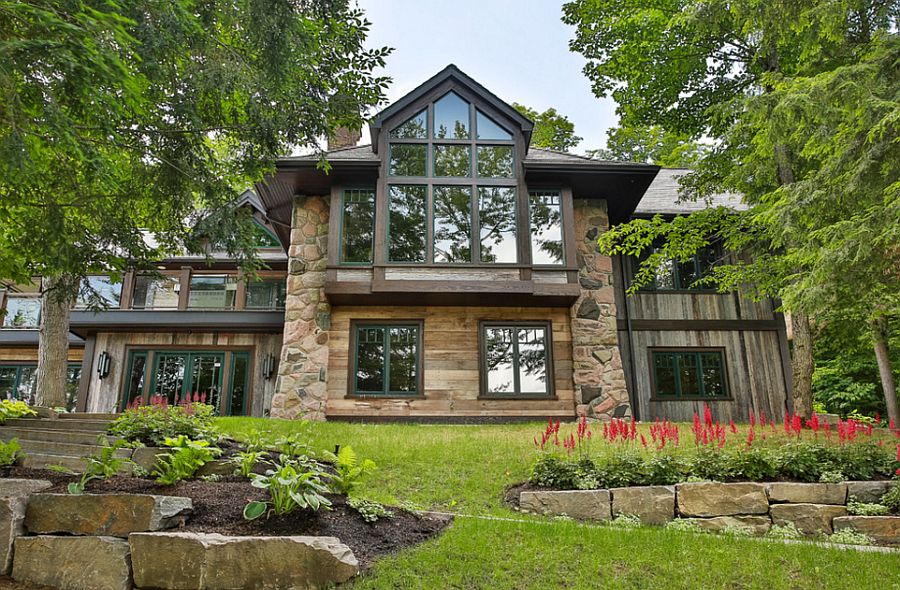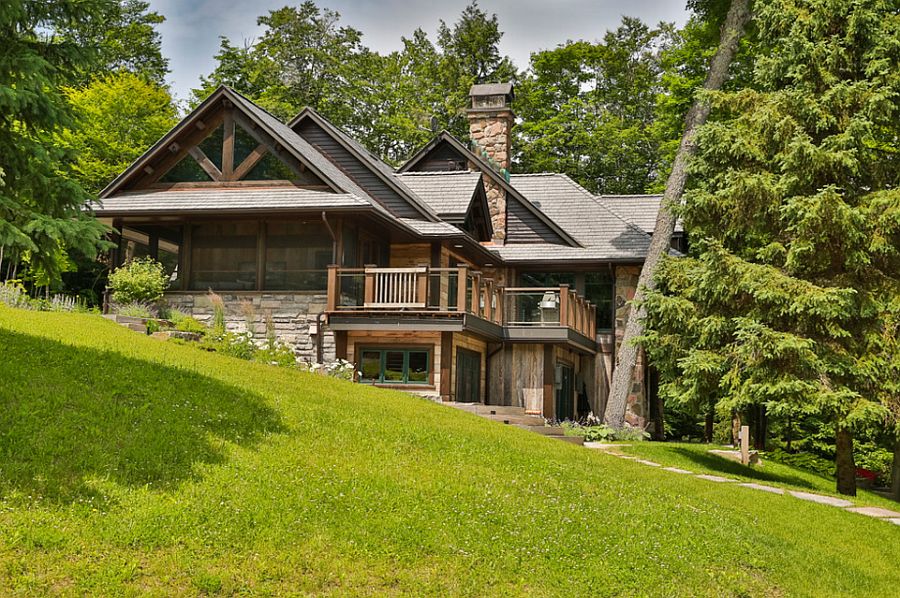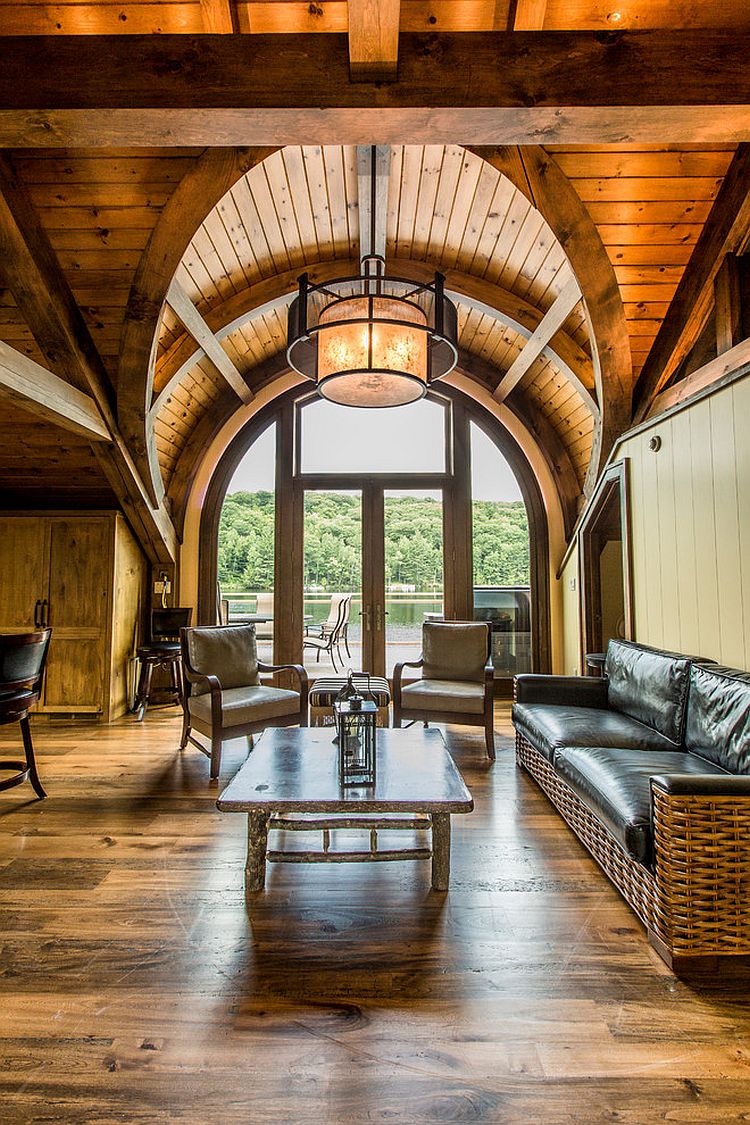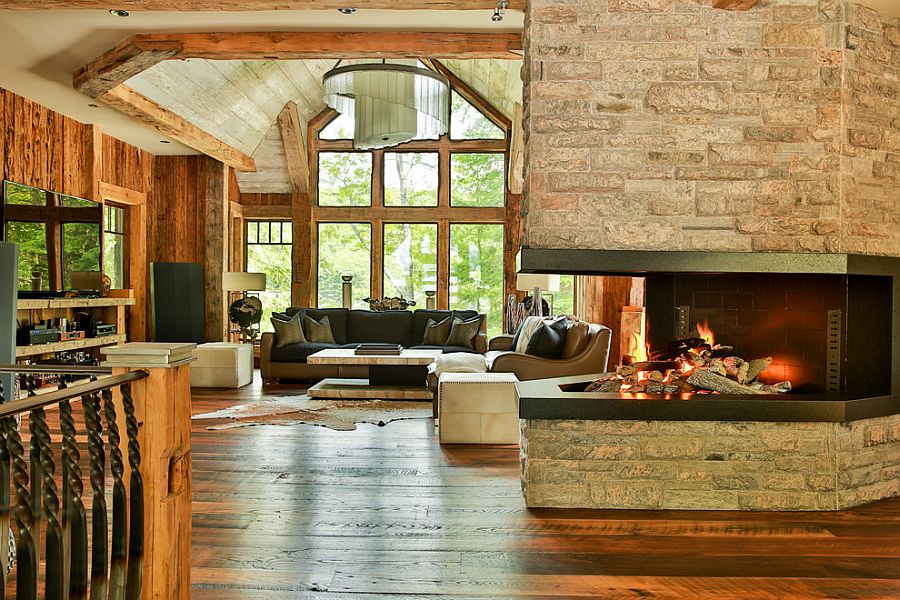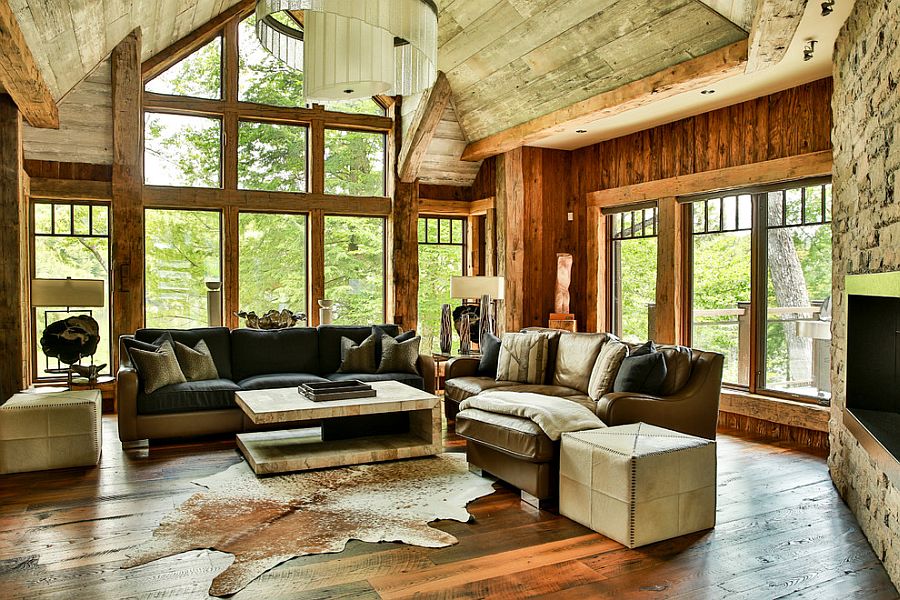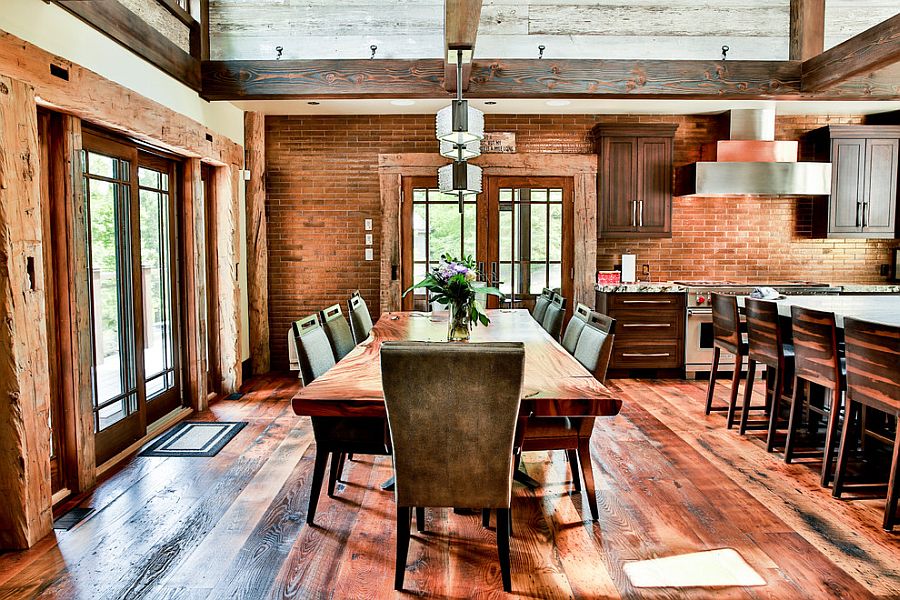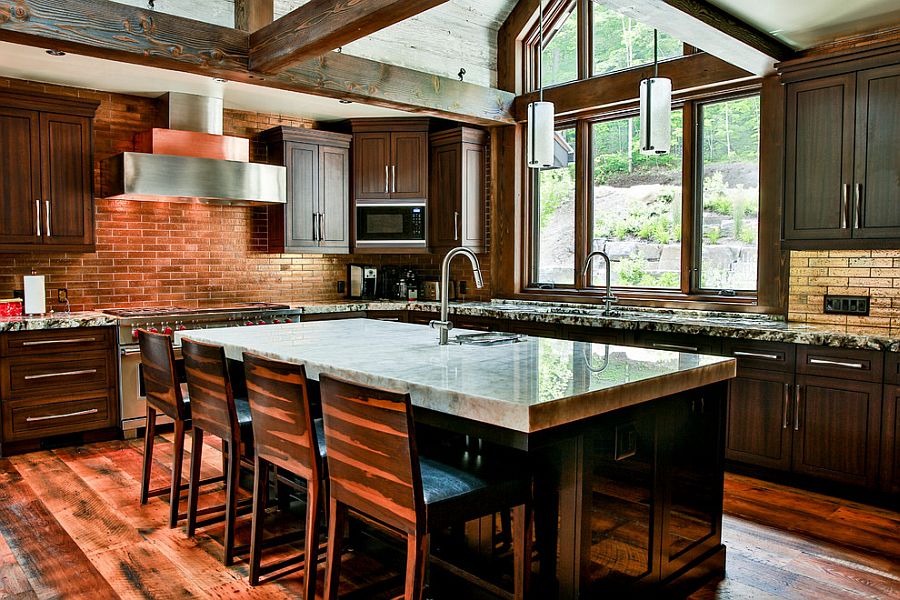 The multiple finishes indoors give each room a cozy rustic vibe that seems to bring along with it a sense of rich heritage and timeless elegance. Built to withstand plenty of activity through the holiday season and beyond, this gorgeous cottage offers a tranquil and comfy sanctuary away from the endless rush of city life.