Few across the globe need an introduction to the hip, party lifestyle of Ipanema and the vibrant community that calls it home. Located in one of its busy neighborhoods is the MM House designed by Studio ro+ca, which combines contemporary style with exposed concrete walls, metal partitions and an eclectic mix of décor and accessories. The 120-square-meter-apartment was designed for a bachelor in his 30s, and it has been crafted to meet the specific demands of his lifestyle. The living area is simple, functional and features a long bench and floating shelves that seem to blend into the backdrop.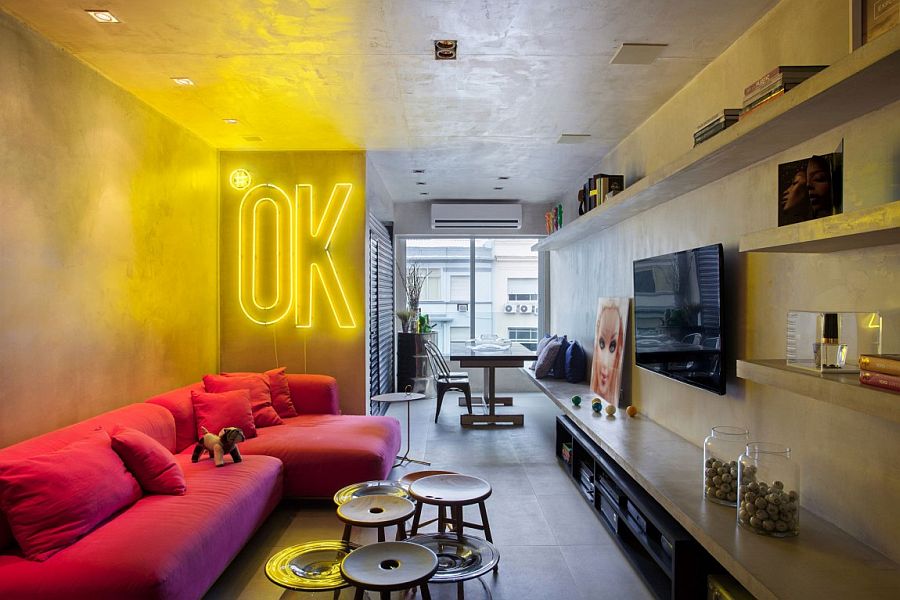 There is no lack of color or excitement in the living space, as a bright pink couch and a bold, illuminated wall sign in yellow transform the ambiance of the interior instantly. The kitchen in black and the dining space flank the living room on either side, with a black metal rolling door sheltering a dedicated guest room. The presence of concrete, metal and stone definitely give the MM House a distinct personality and set it apart from more mundane contemporary compositions.
A grayish blue headboard and bed linens add color to the minimal bedroom, even as the presence of 3 large, sliding mirrored wardrobe doors gives it an air of spaciousness. Edgy and urbane, this is a home for those who love textural contrast laced with flamboyant furniture and accessories.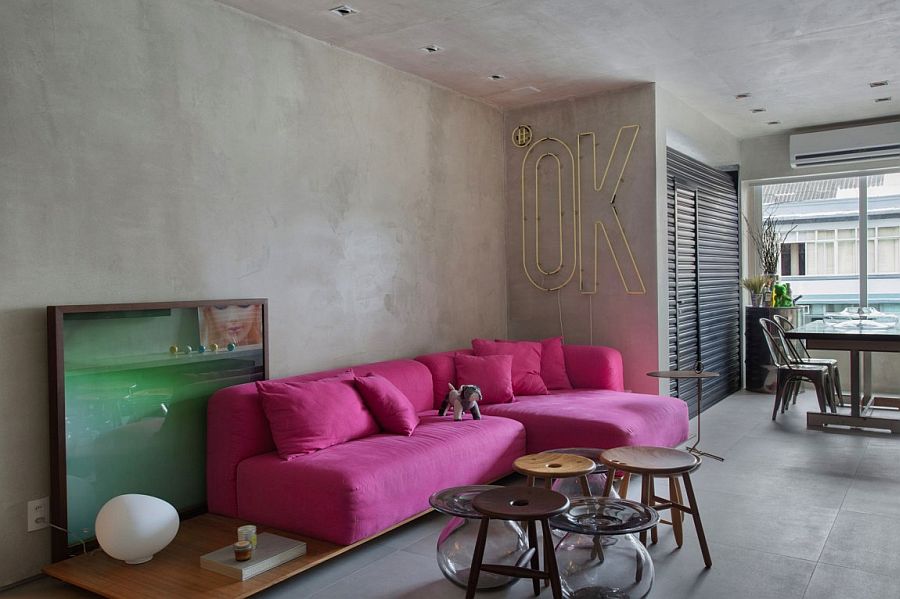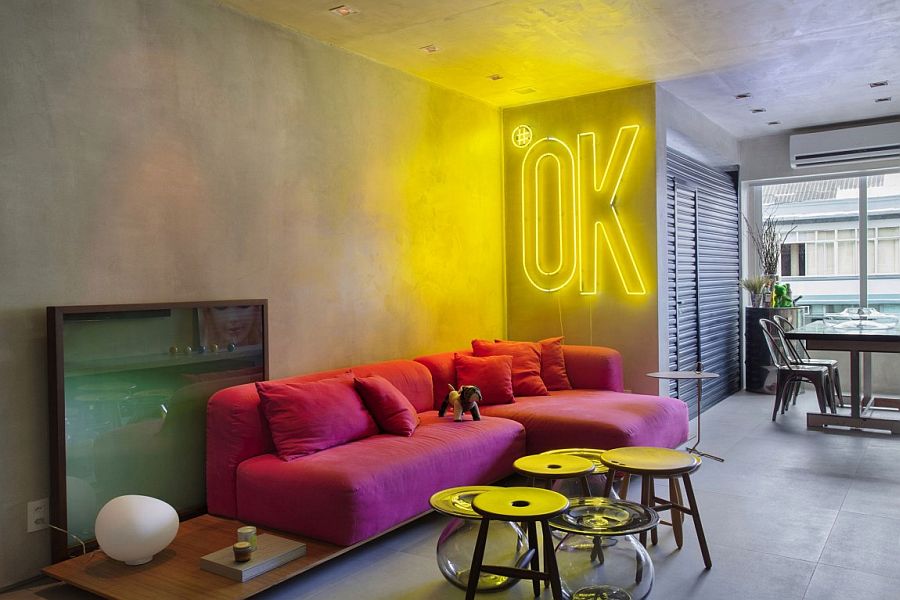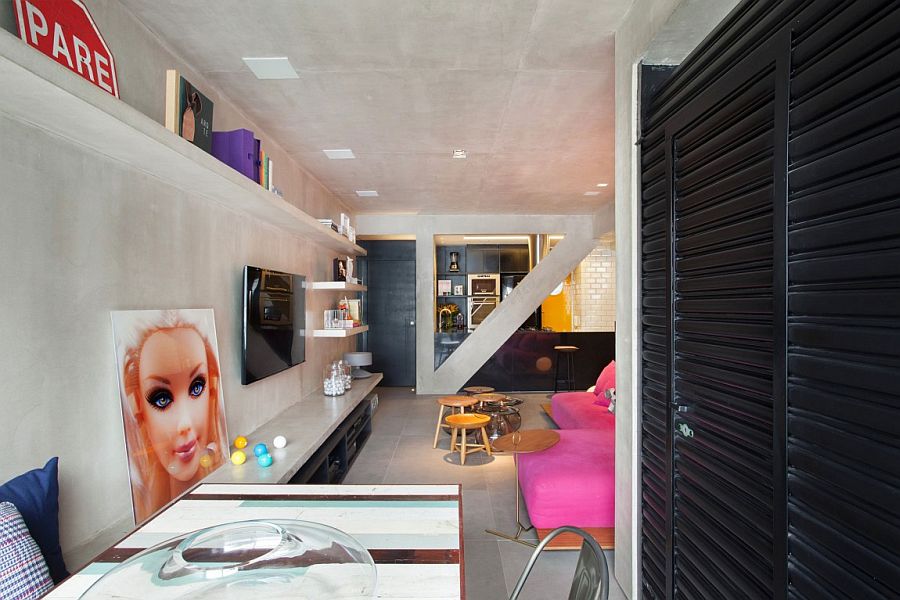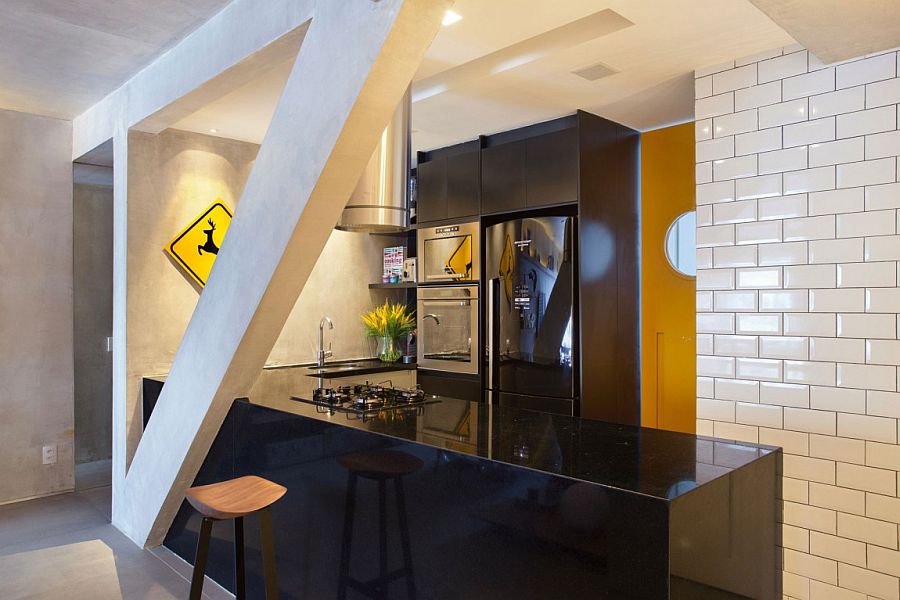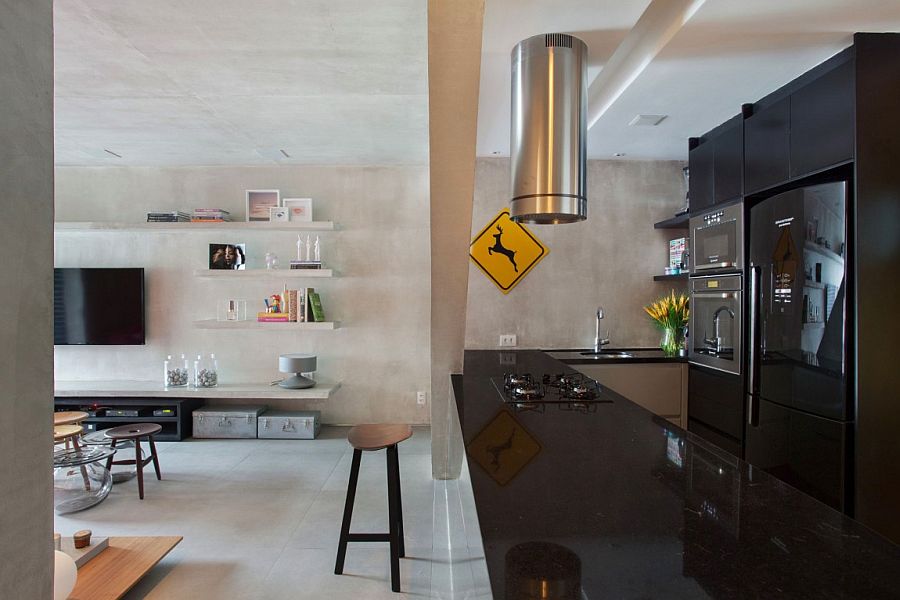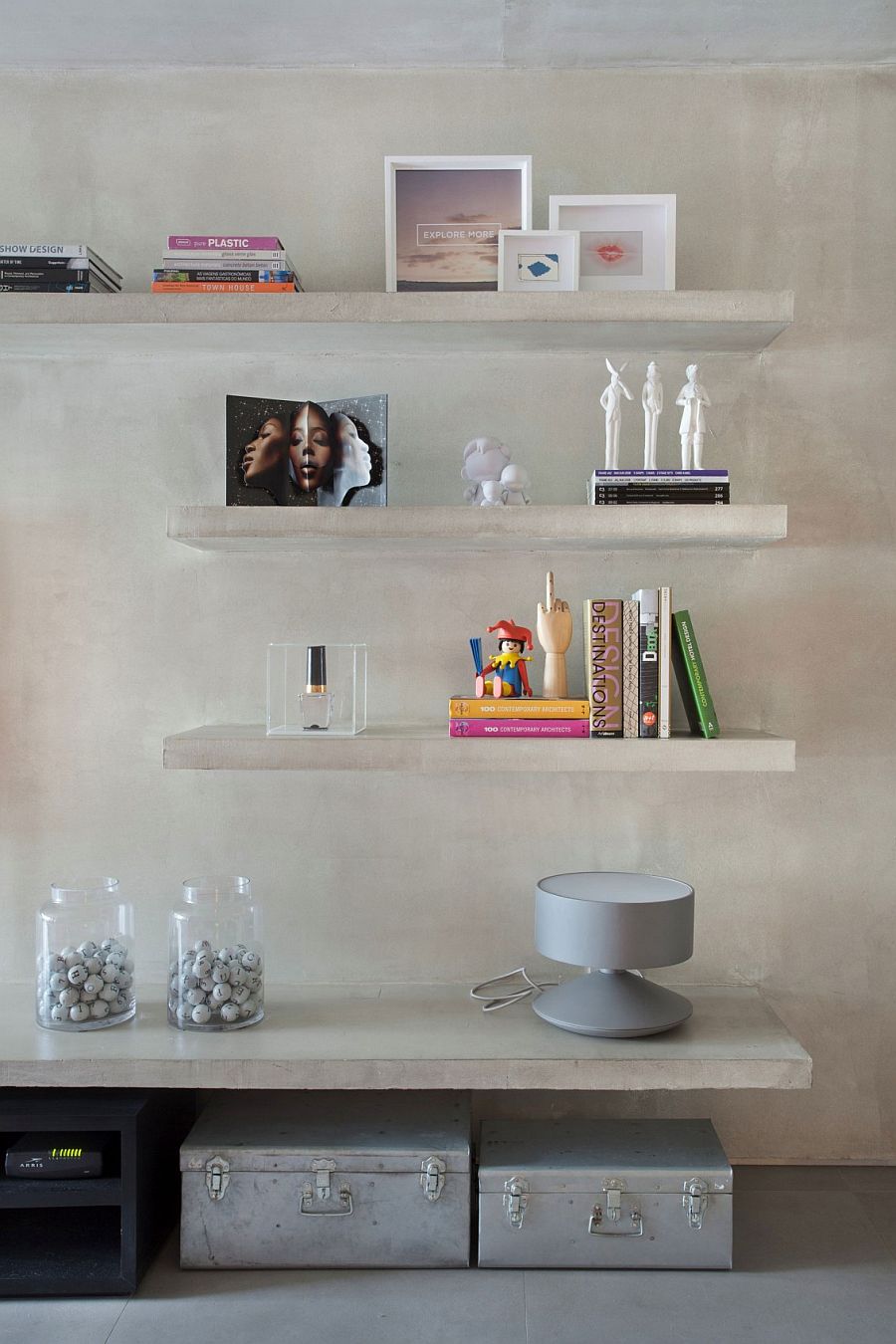 From the beginning, we wanted to give a contemporary, modern and urban air in this house – A young New Yorker style, "high low". All, is about concrete! It is prevalent throughout the project, being present on the walls, floor and ceiling. We left the structural "French hand" (diagonally structure), which divides the kitchen area. This well strengthens the overall concept.