There is something endearingly timeless and classy about Parisian style that always holds our attention, even when adapted to a rustic-modern interior that is short on space. This beautiful and inviting apartment in Ivry-sur-Seine, France was renovated and given a new lease on life by Prisca Pellerin after years of neglect left it simply untenable for residence. The revitalized apartment now proudly showcases a white and gray sheen, where a single, neutral hue aims to reduce delineation of space visually, even as contrasting textures provide the necessary contrast. It is a brilliant transformation, one that leaves you mesmerized with its sheer ingenuity and exquisiteness!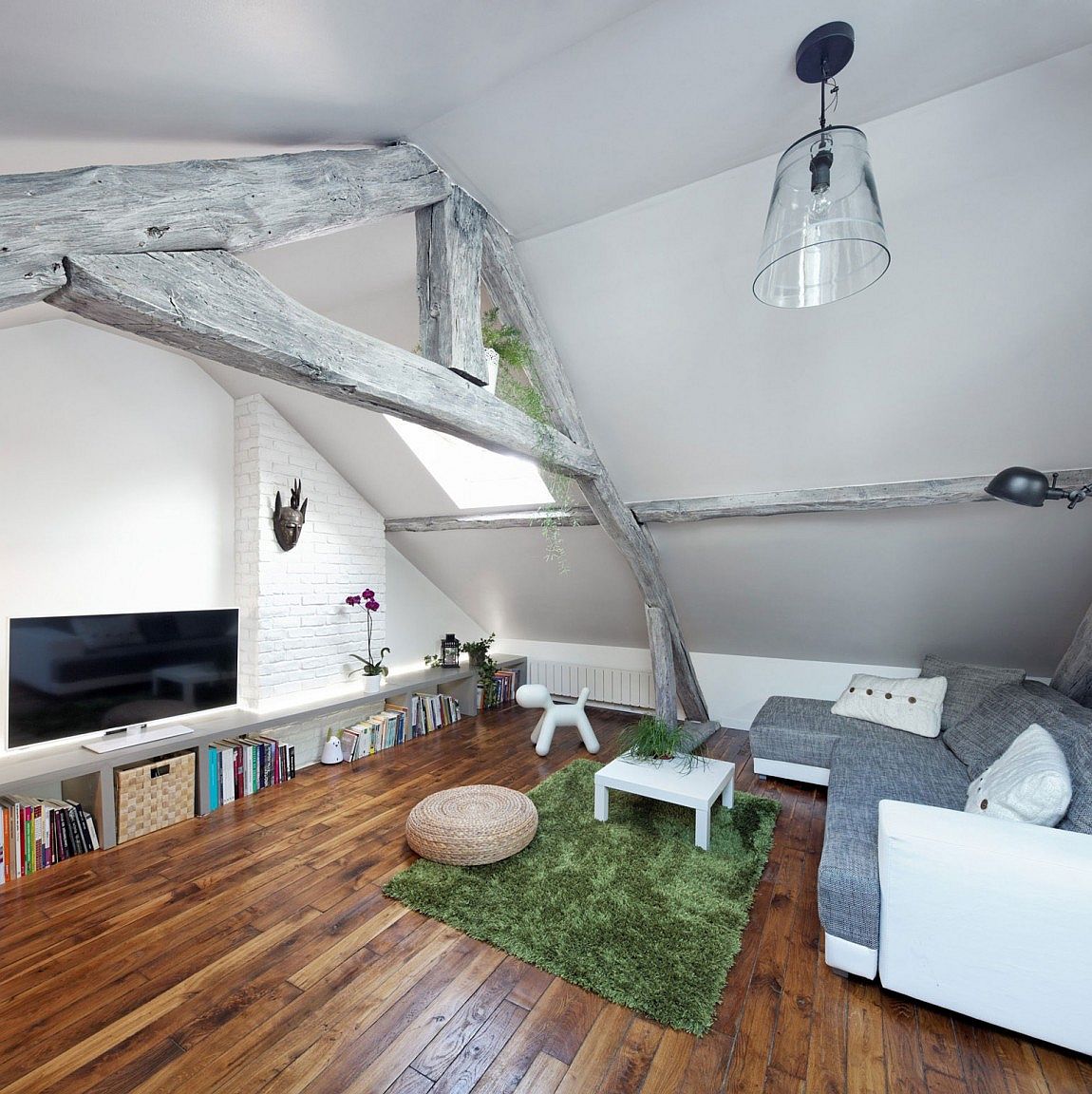 The design of the new apartment relies on subtle tricks, smart planning, unassuming décor and ample sunlight to overcome the challenge of a low, sloped roof that might otherwise make one feel a touch claustrophobic. Exposed wooden beams, brick wall sections, polished concrete and wooden floors, and a hint of glossy modern glint ensure that there is no sense of monotony here. A lack of traditional partitions and a long corridor that leads one directly from the living area to the bedroom add to this sense of unhindered space.
A small bathroom with a corner shower space and custom vanity, a minimal bedroom and an ergonomic, space-savvy kitchen and dining area complete this Parisian apartment that relies on a flood of natural light and greenery to freshen up the atmosphere indoors. [Photography: Hugo Hébrard photographe d'architecture]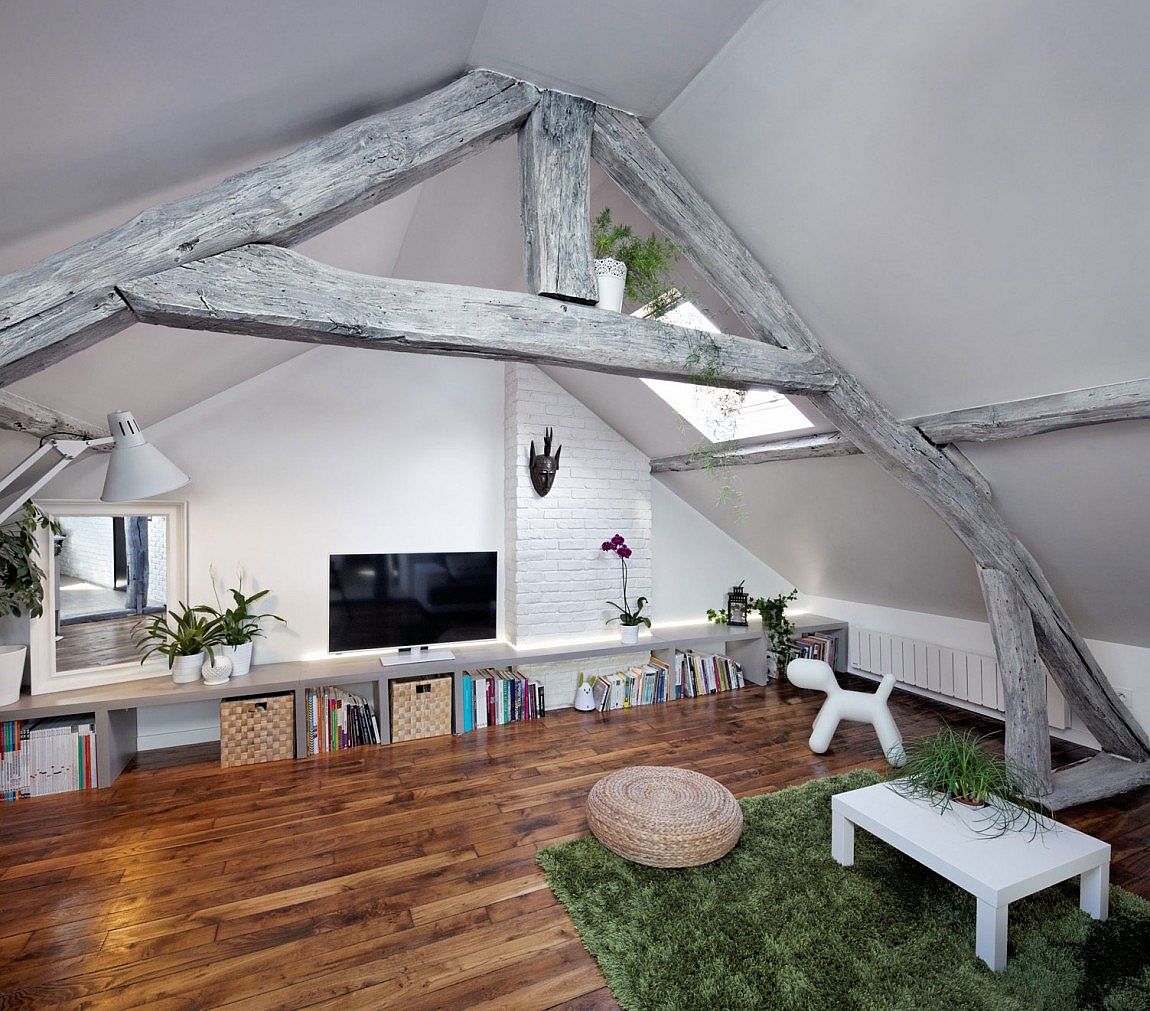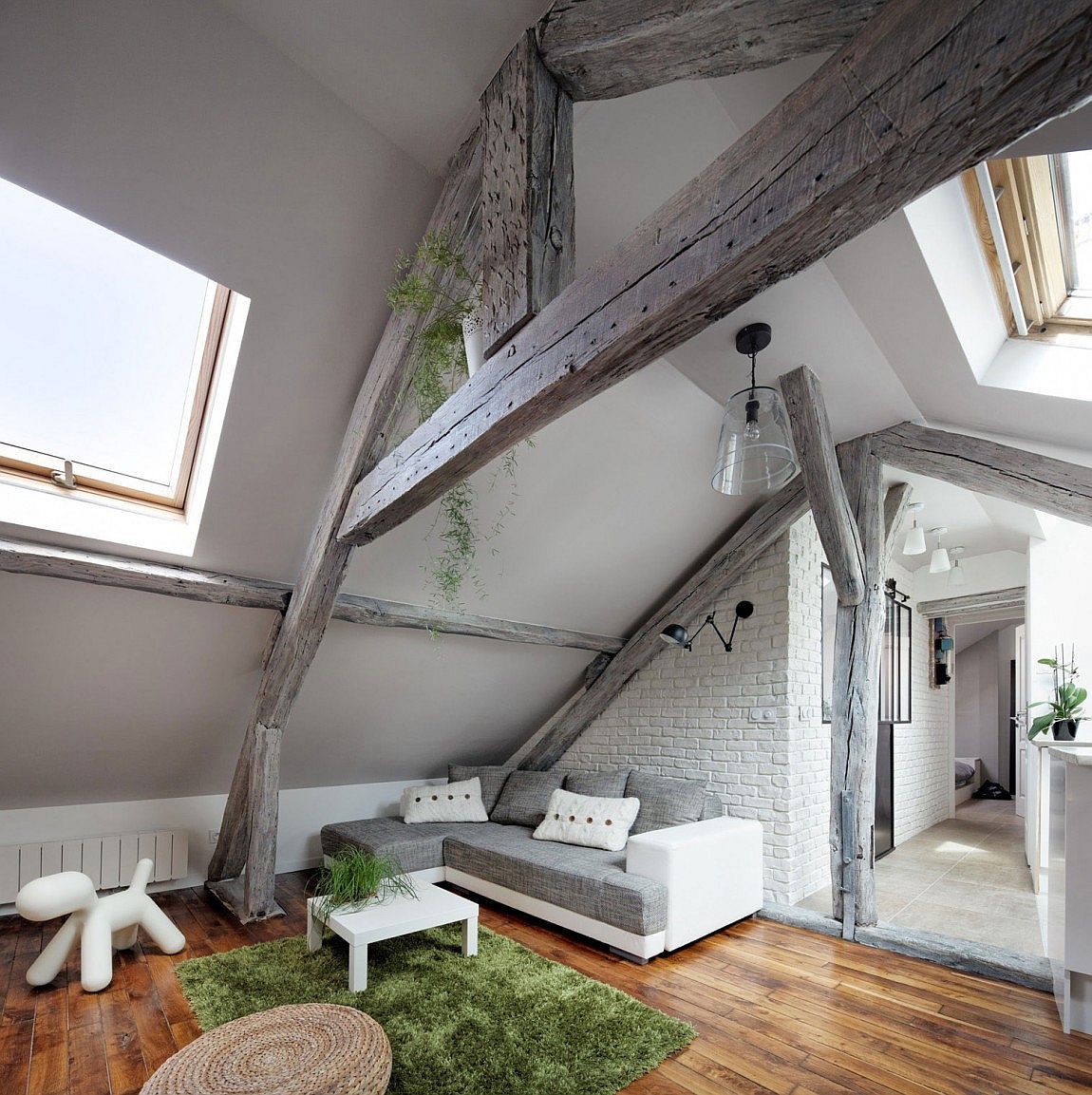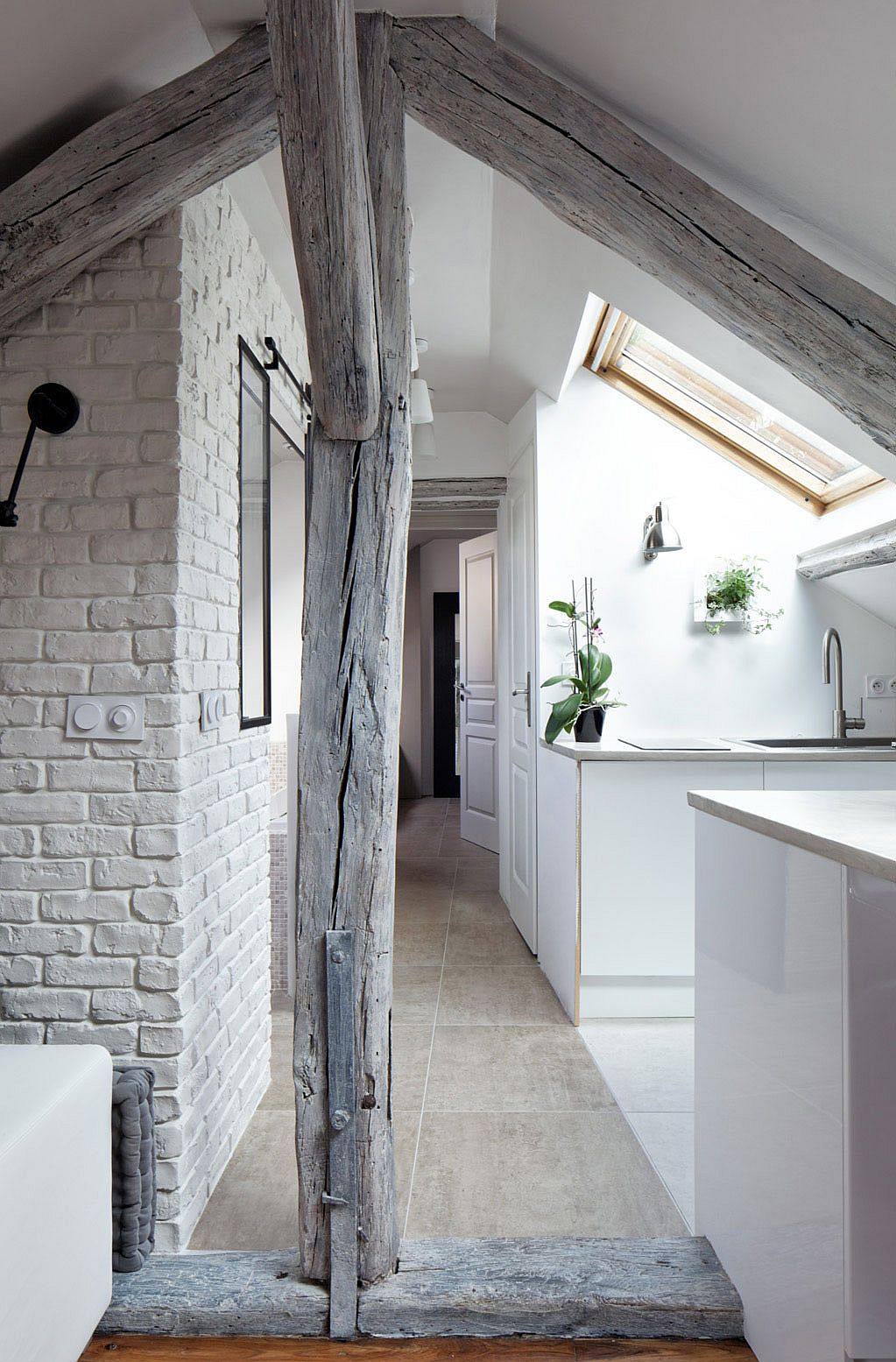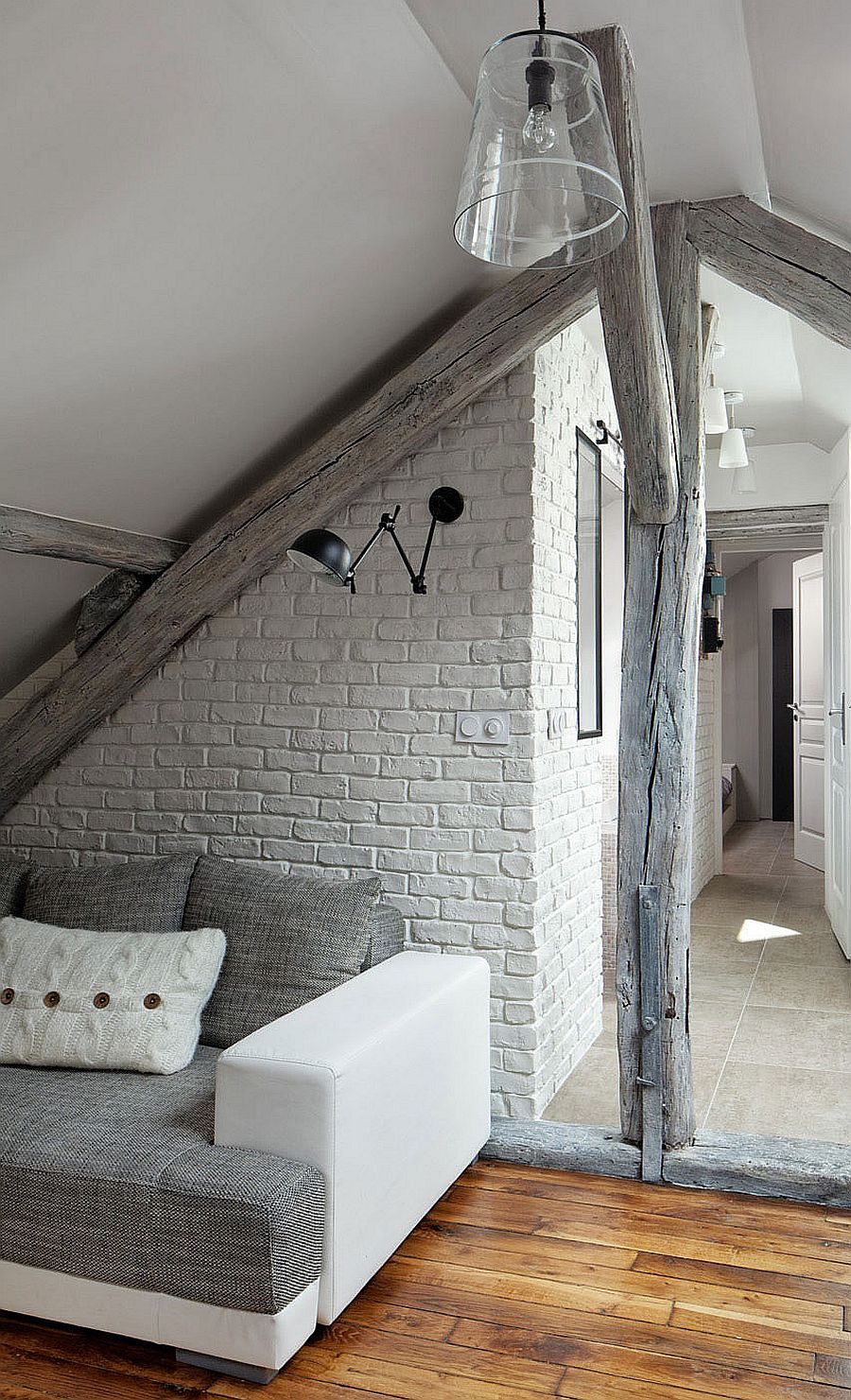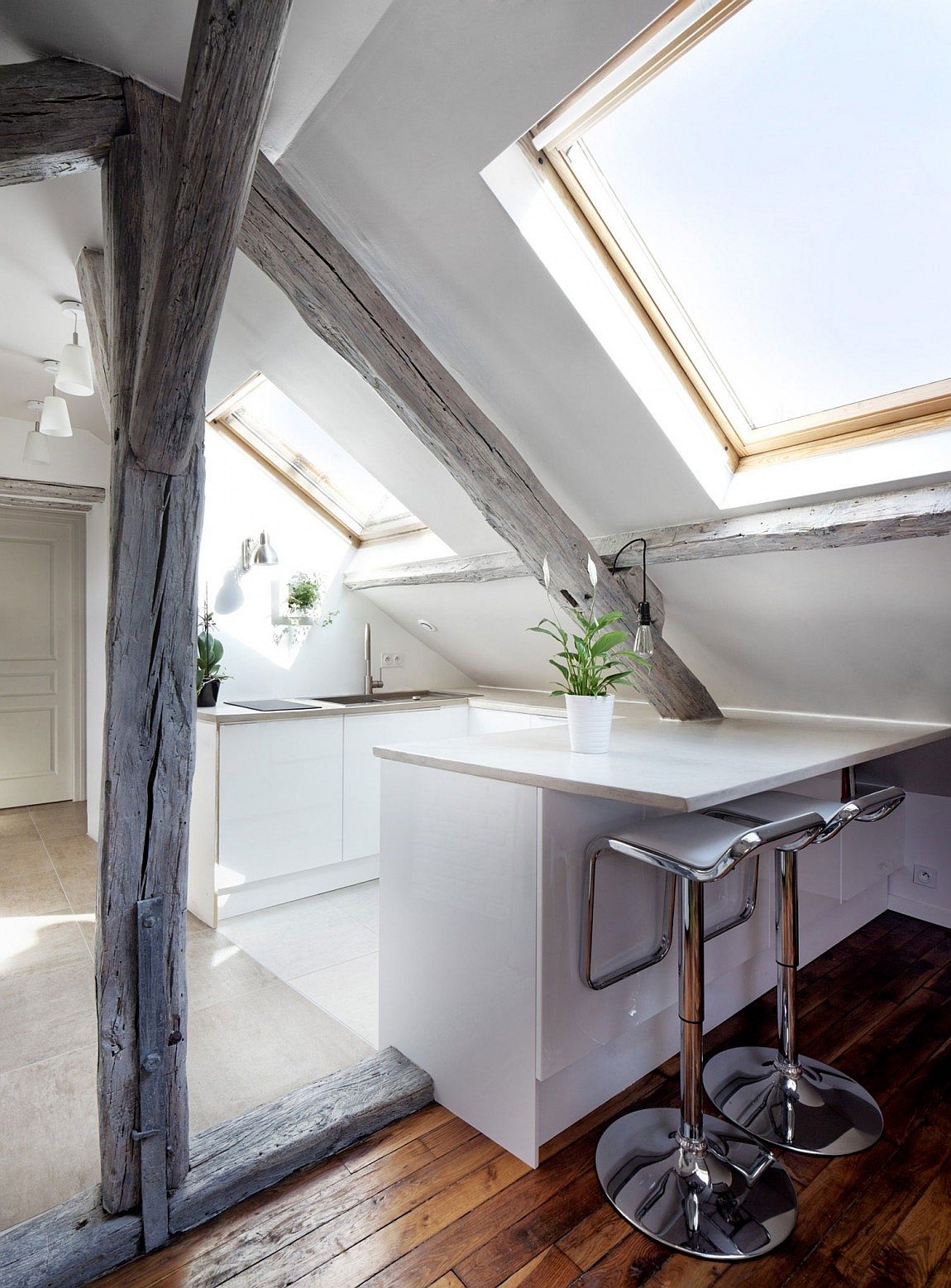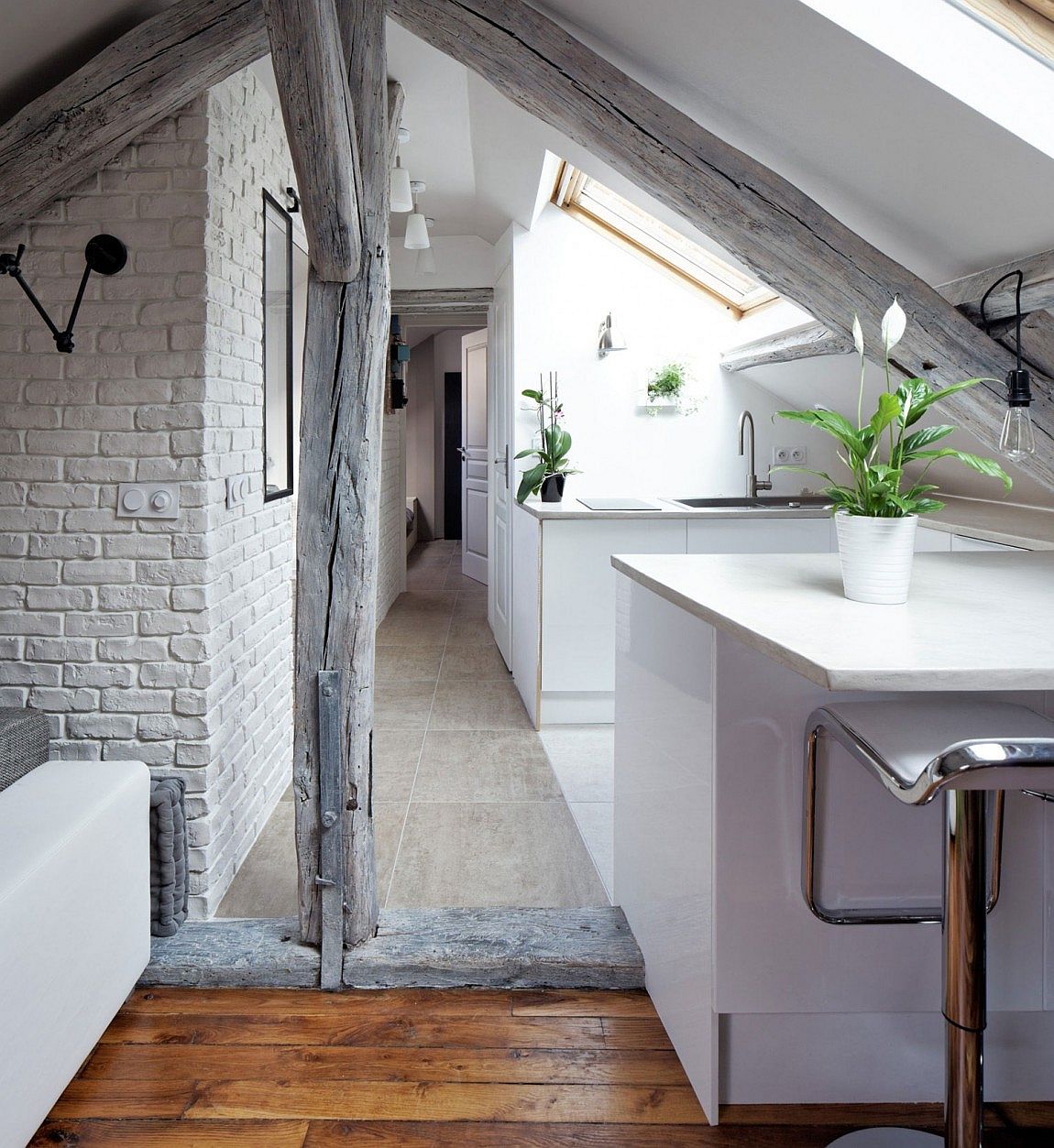 In order to create a warm and cocooning place, walls and sub-slopes are clothed in white and light gold grey. According to the path of the sun, the choice of textures (brick, gloss, matte and satin paint, polished concrete, leather and suede…) creates a dynamic play of shadows and lighting throughout the day, and strengthens the feeling of space, highlighting the sculptural structure.