Albabel is a reinvigorated pizzeria that you cannot help but fall in love with. A blend of Andalusian goodness and Mediterranean panache, this revamped pizzeria in Valencia was conjured up and brought to life in a spectacular fashion by Masquespacio. Giving this modest space a grand, vibrant and unique makeover has been the dream of its owner, Antonio Ramirez, for long. The new interior definitely does not disappoint with its inimitable mixture of modernity, cheerful zest, classic Andalusian design elements and custom décor that adds to the aura of the refreshed space!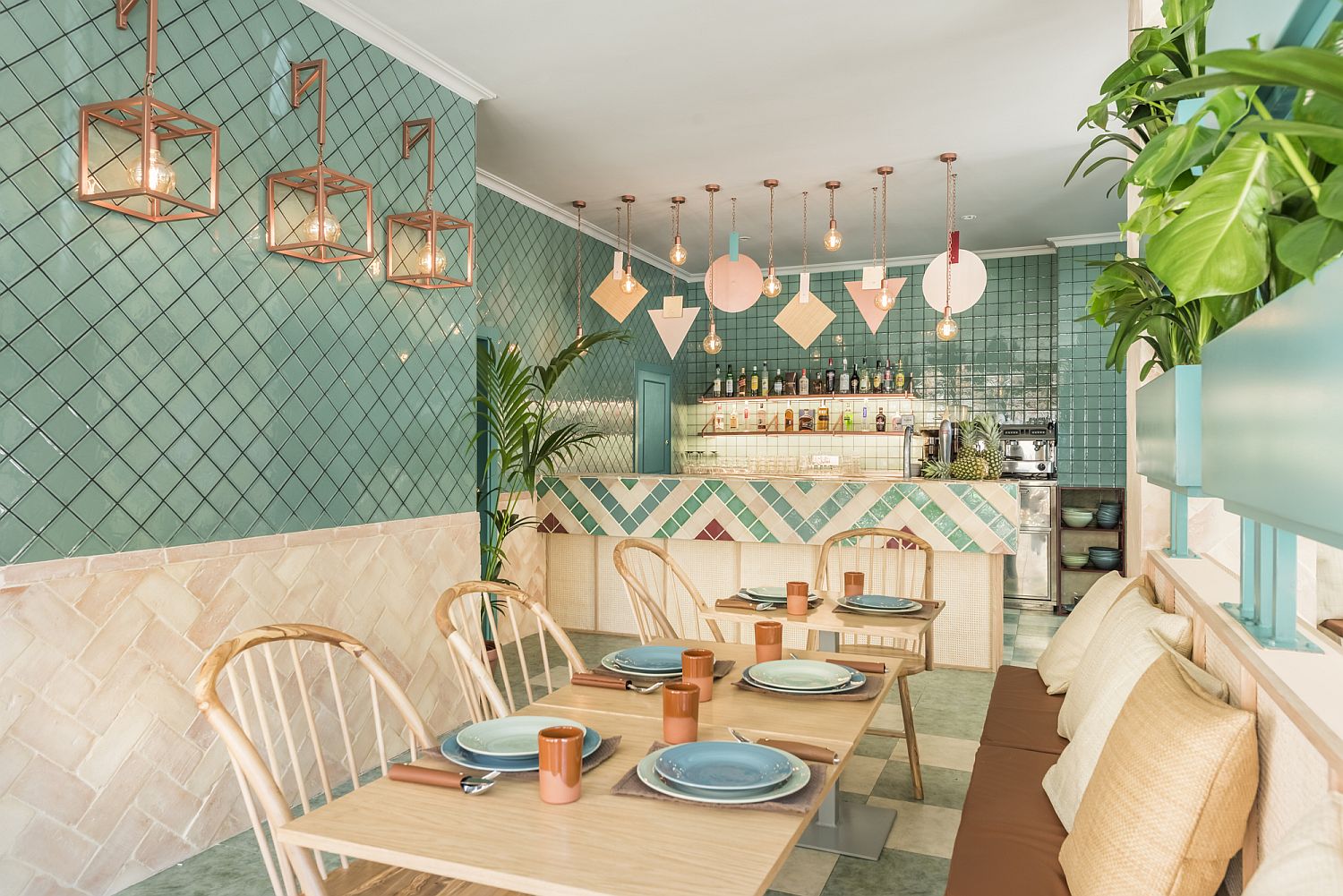 It is unmistakable design elements from south of the country that give this brilliant delight in Valencia its unmatched appeal. Elements like raffia, earth bricks, plants and brightly colored tiles were utilized while modern and foreign building materials shunned creating an authentic, native vibe. Apart from the decorative elements one can also easily see how the use of bespoke chairs, benches and tables in olive wood elevates the style quotient of this eatery. Despite all the traditional Spanish flair, the pizzeria is filled with equally captivating modern elements like the ego patterns, Edison bulb lighting and smart ergonomics.
RELATED: Bullit Cyclery: Dark Bike Shop in Valencia Gets a Breezy, Cozy Revamp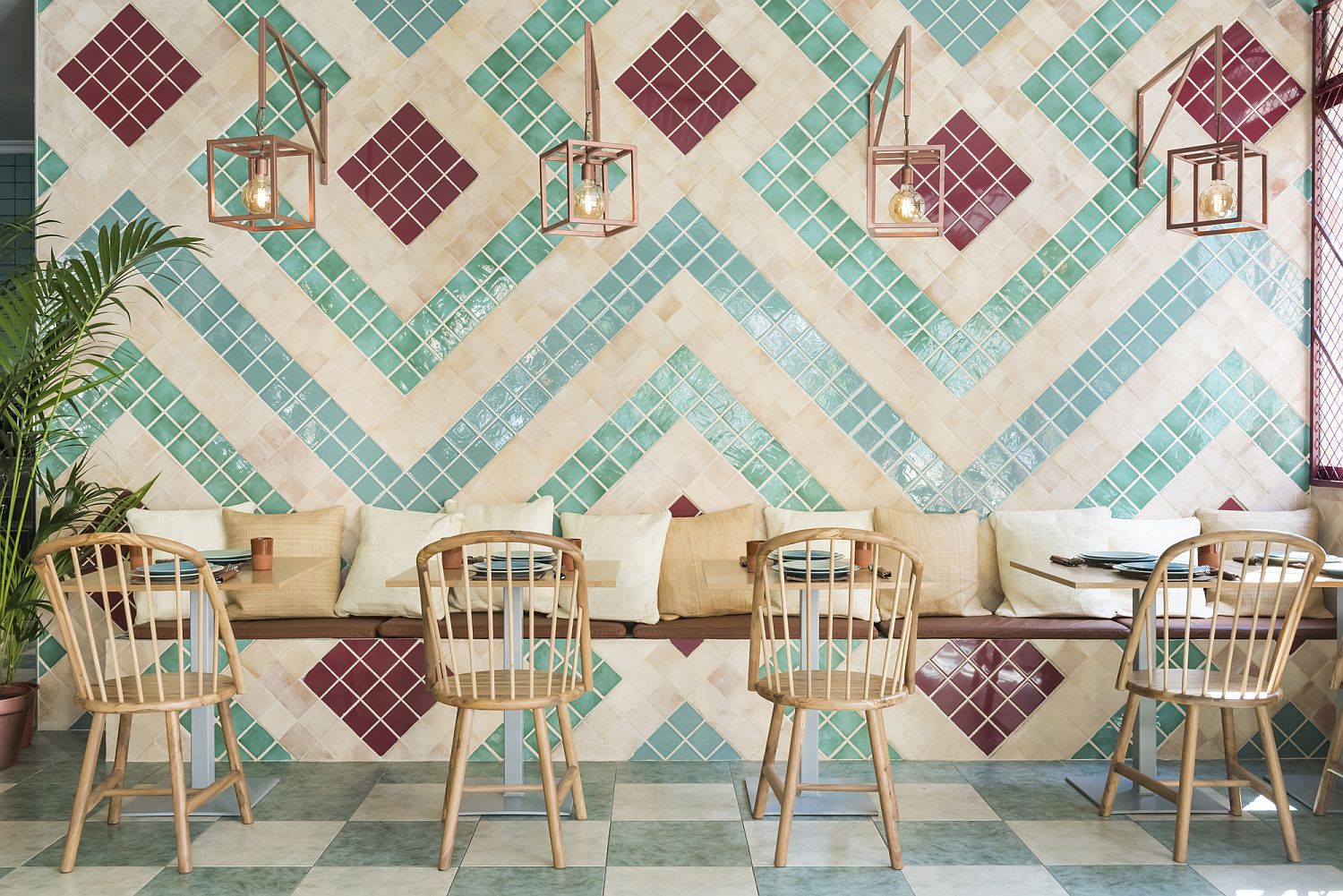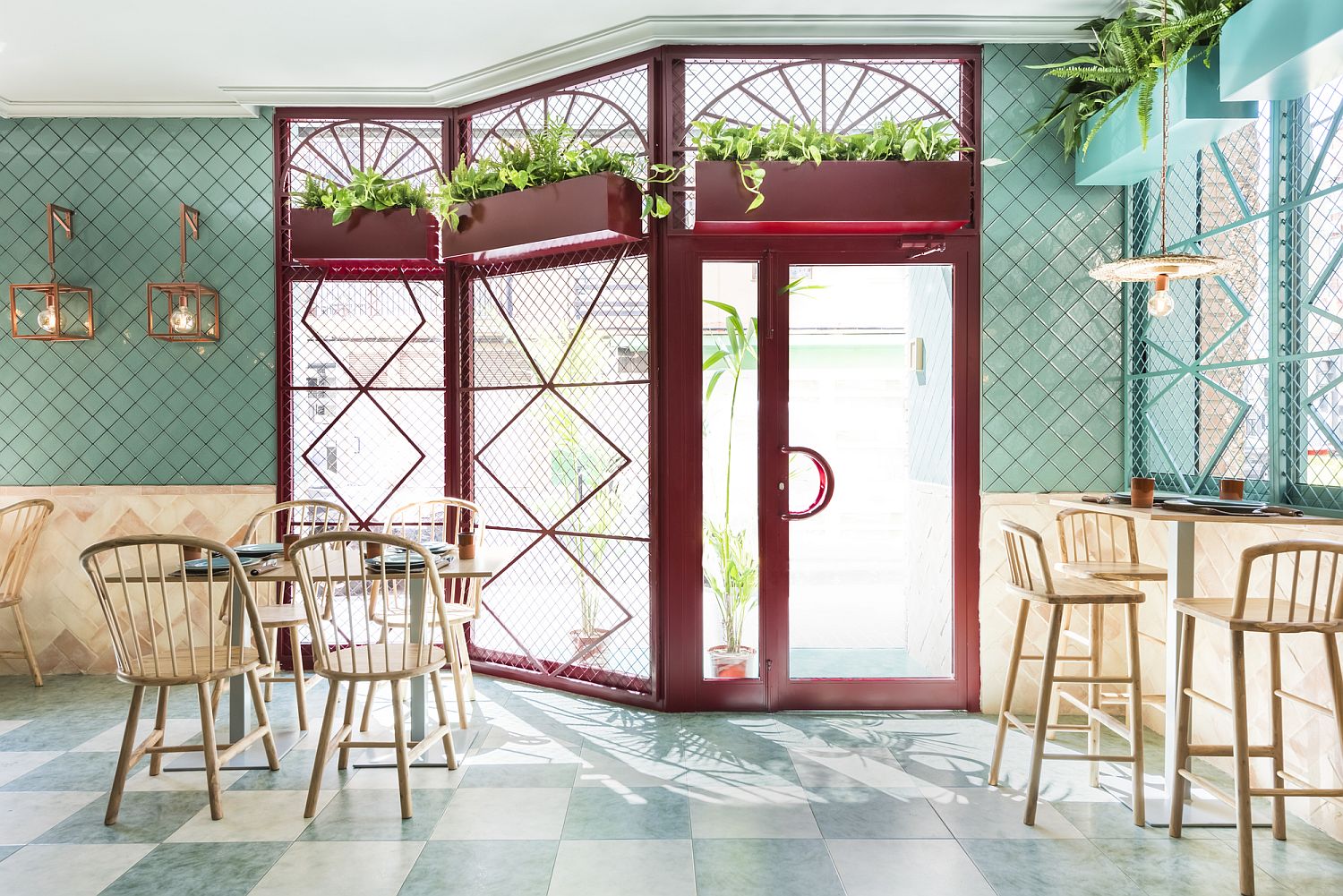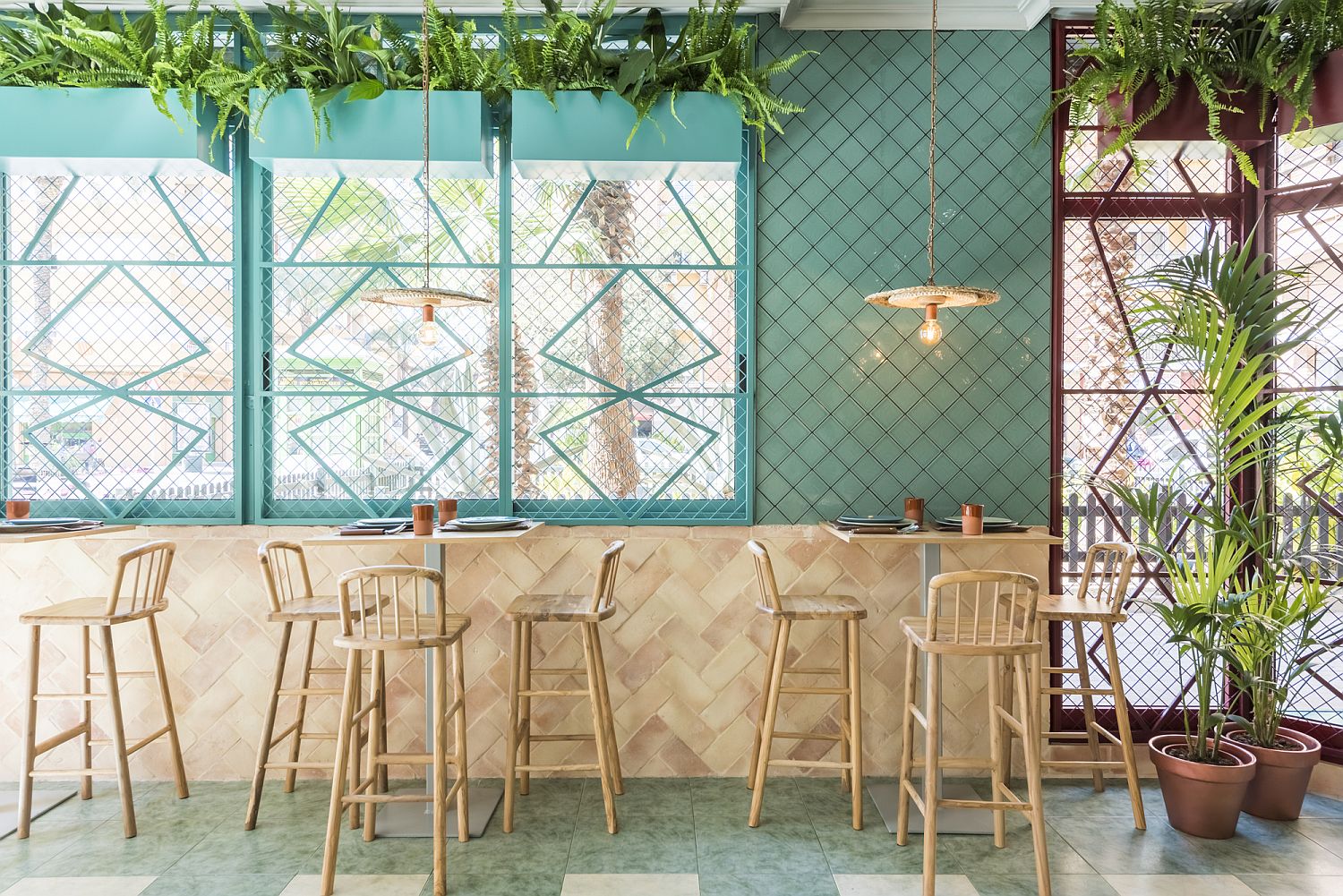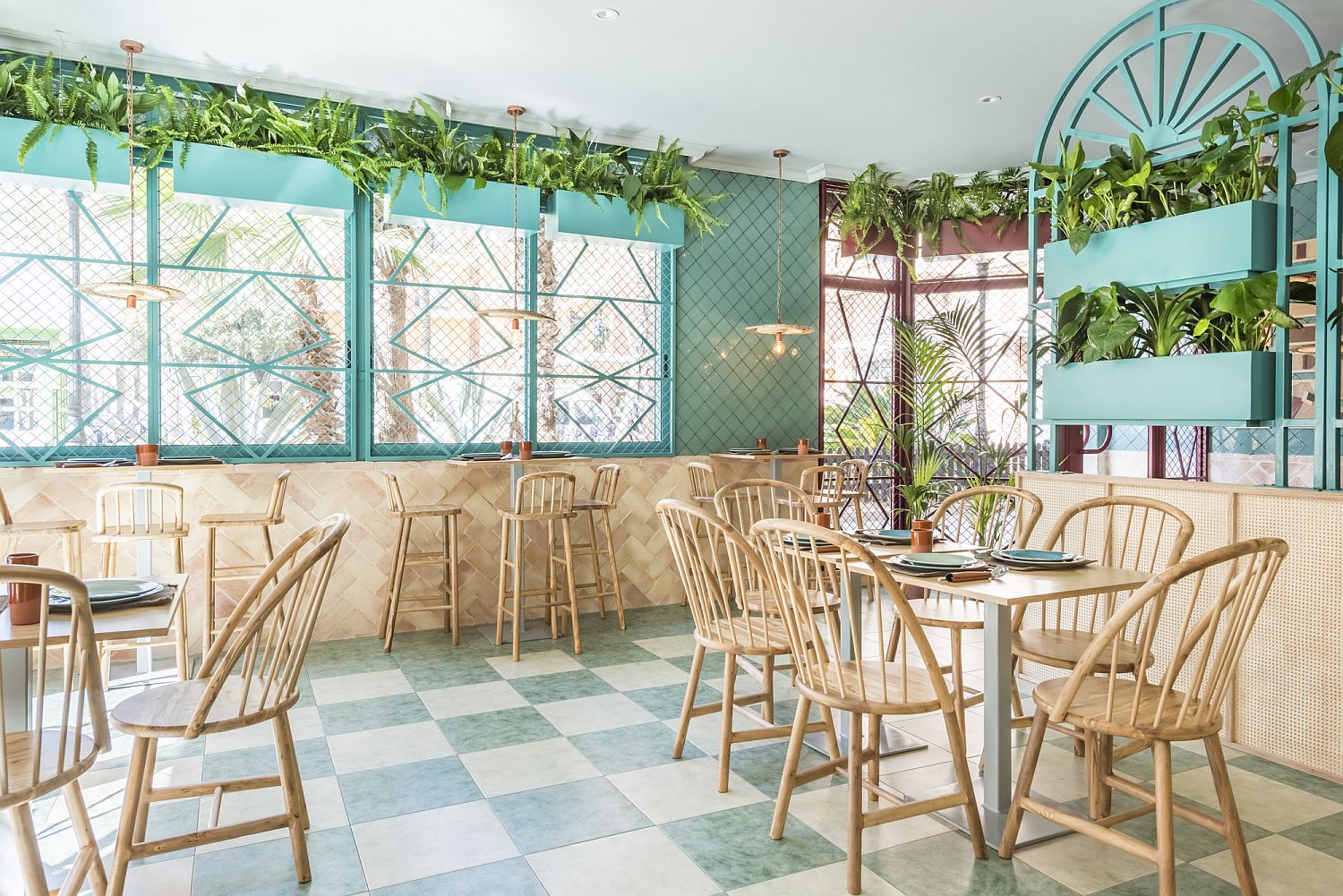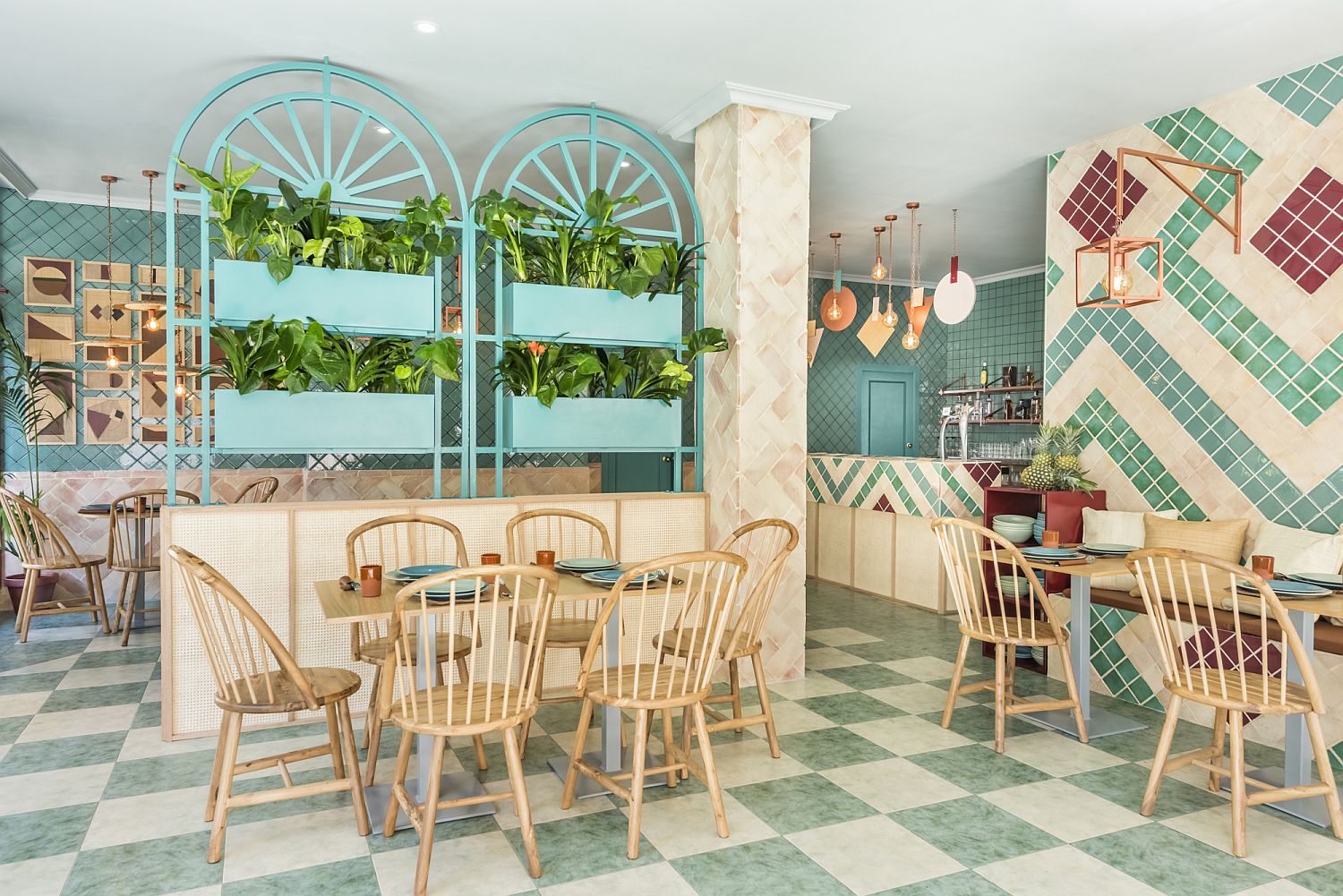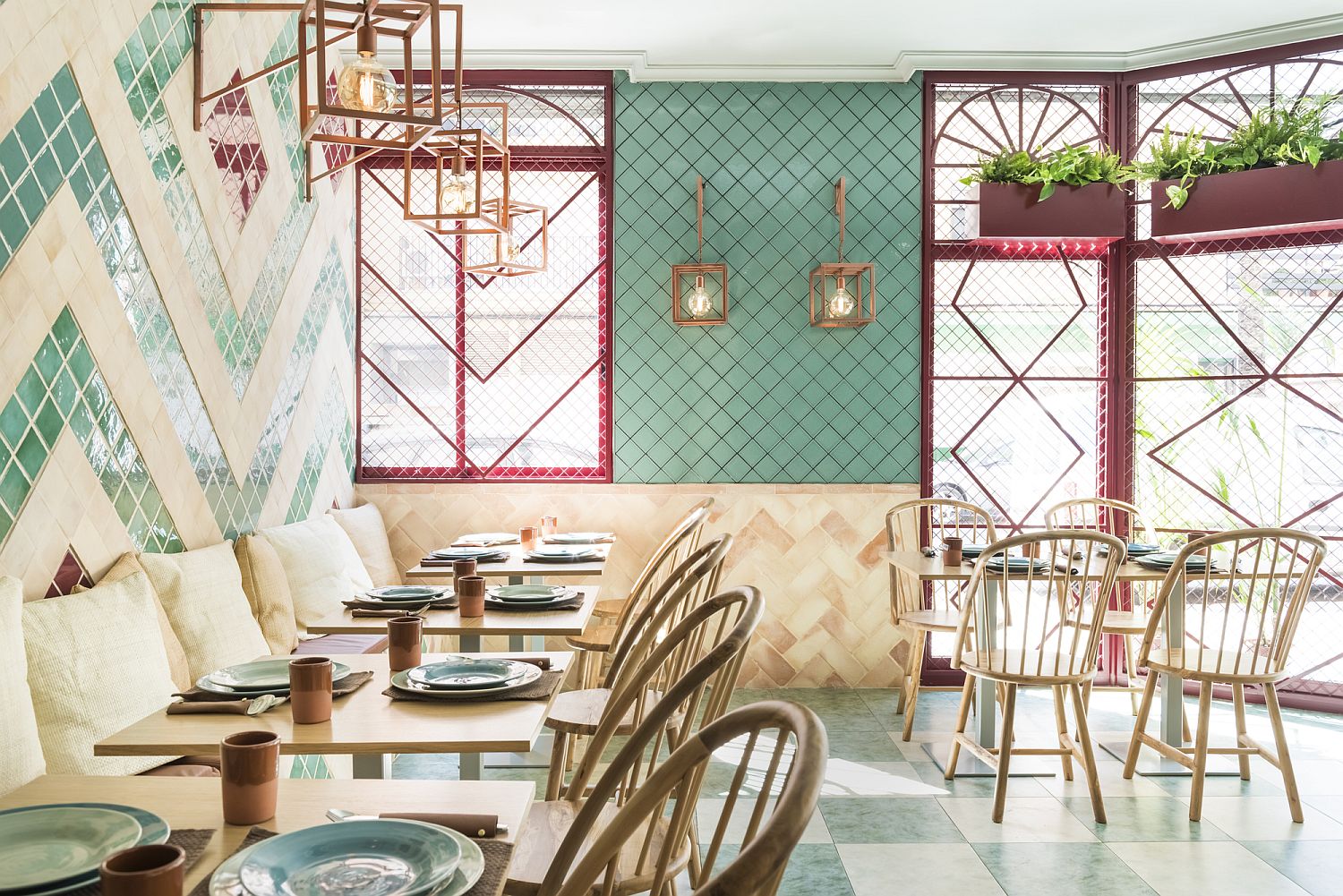 Pops of bright maroon perfectly complement the more relaxing backdrop in white and blue with large windows bringing in ample natural light. The setting is both refreshing and intimate at the same time, creating the perfect hangout that combines color, flavor and a dash of nostalgia. [Photography: Luis Beltran]
RELATED: Cheerful Manhattan Loft Unleashes Vivacious Color and Deft Creativity!