Classic homes have their own unique appeal that is undeniable and all they need at times is a hint of modernity to turn them into more efficient and eco-friendly contemporary residences. Originally designed by Roland Roessner, a University of Texas professor and architect in the 1950's, the Balcones Residence in Austin, Texas was given dashing new makeover by Clayton & Little. The grand home sitting on a gently sloping hillside offers lovely views of the neighborhood even as its view for a distance instantly grabs your attention. Nestled on Balcones Drive, the exterior of this midcentury home was altered and brick walls along with a curated garden now welcome you into the spacious living area.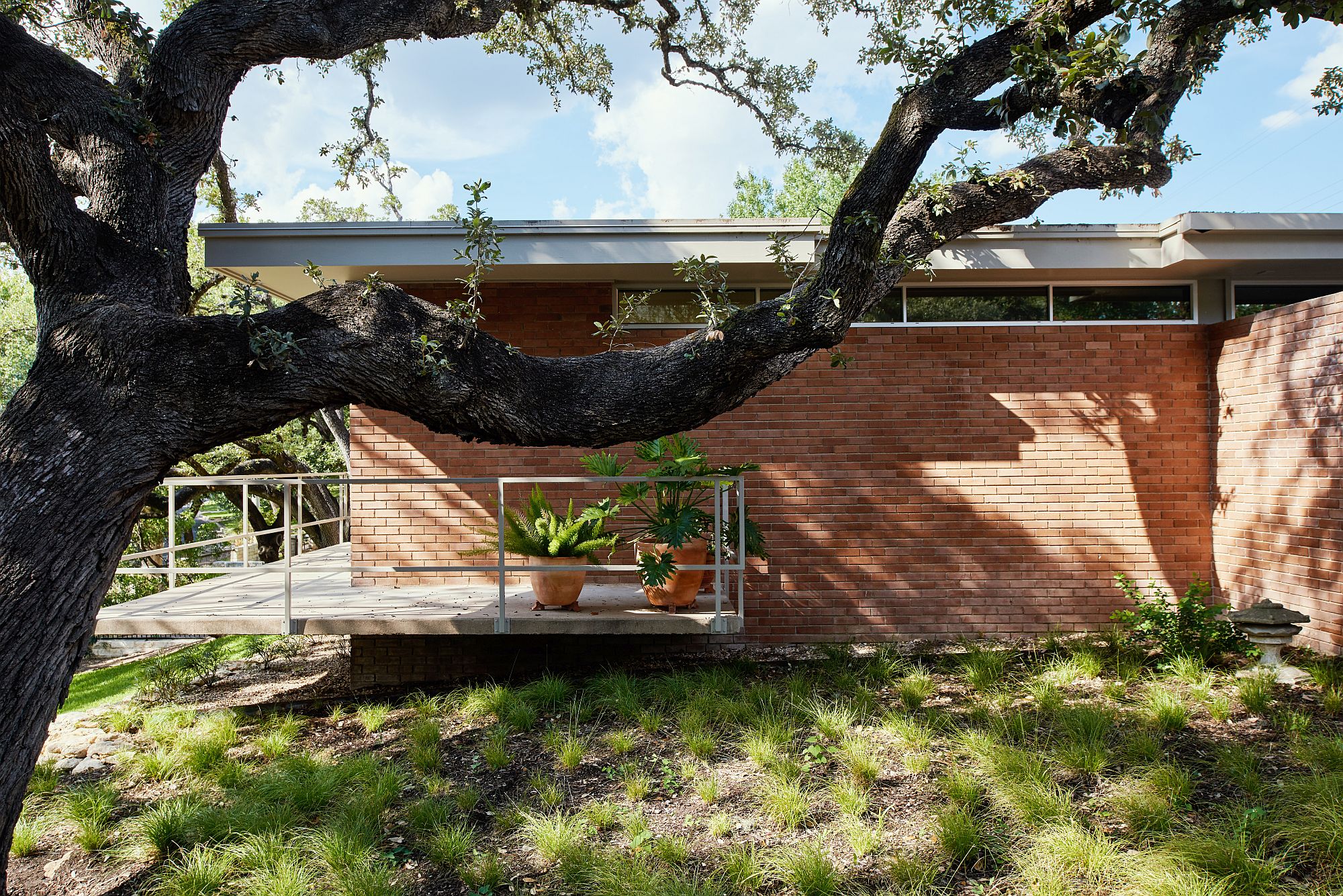 Redefining the floor plan of the house and adding clerestory windows to the living area and the family room opens up the interior and gives it a more cheerful and light-filled appeal. An open-air garden on the outside with brick walls also becomes a part of the living room visual thanks to the use of sliding glass doors. Even the kitchen and the dining area have been extensively altered as new honed-quartzite countertops, white cabinetry and cork flooring completely alter the ambiance in here.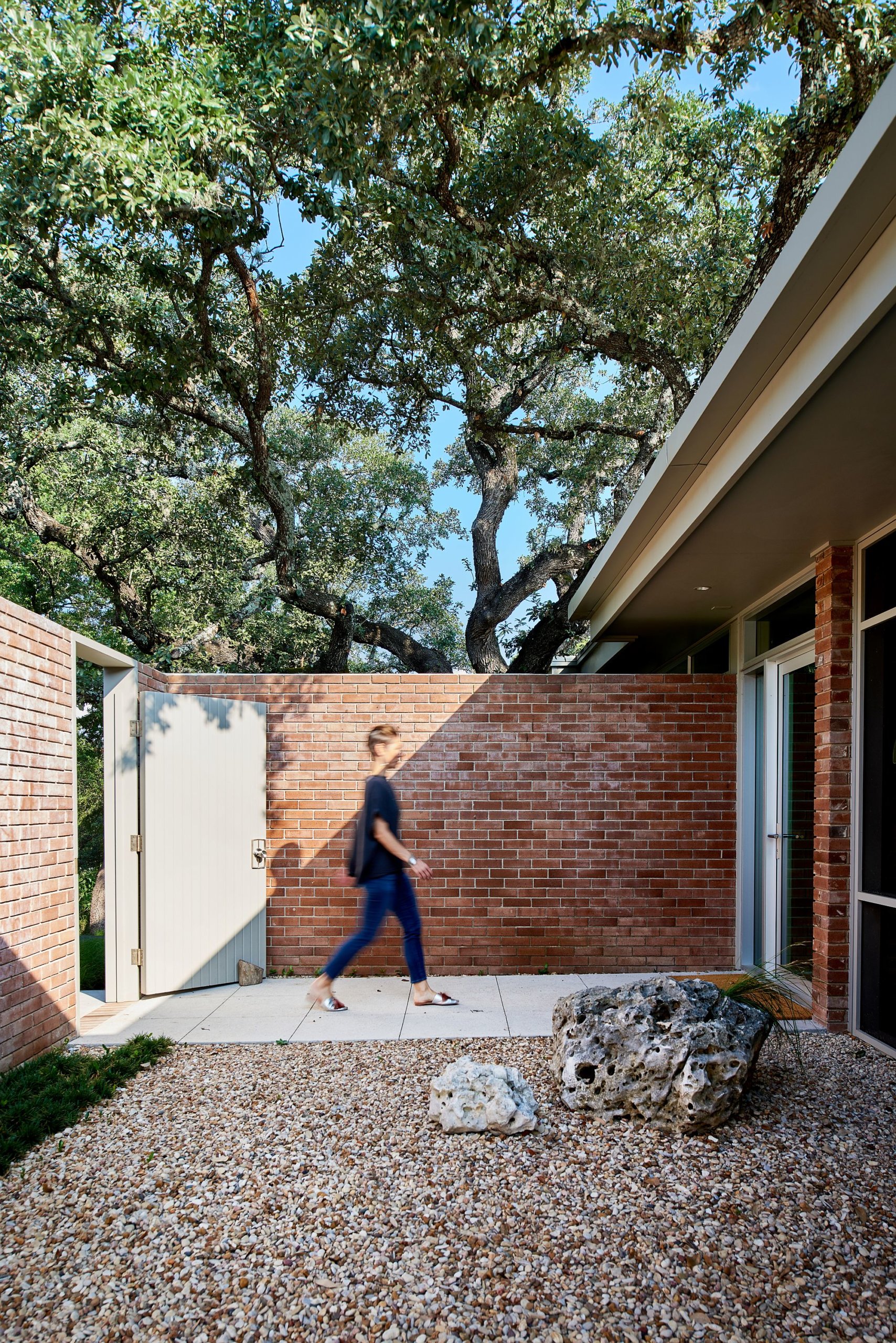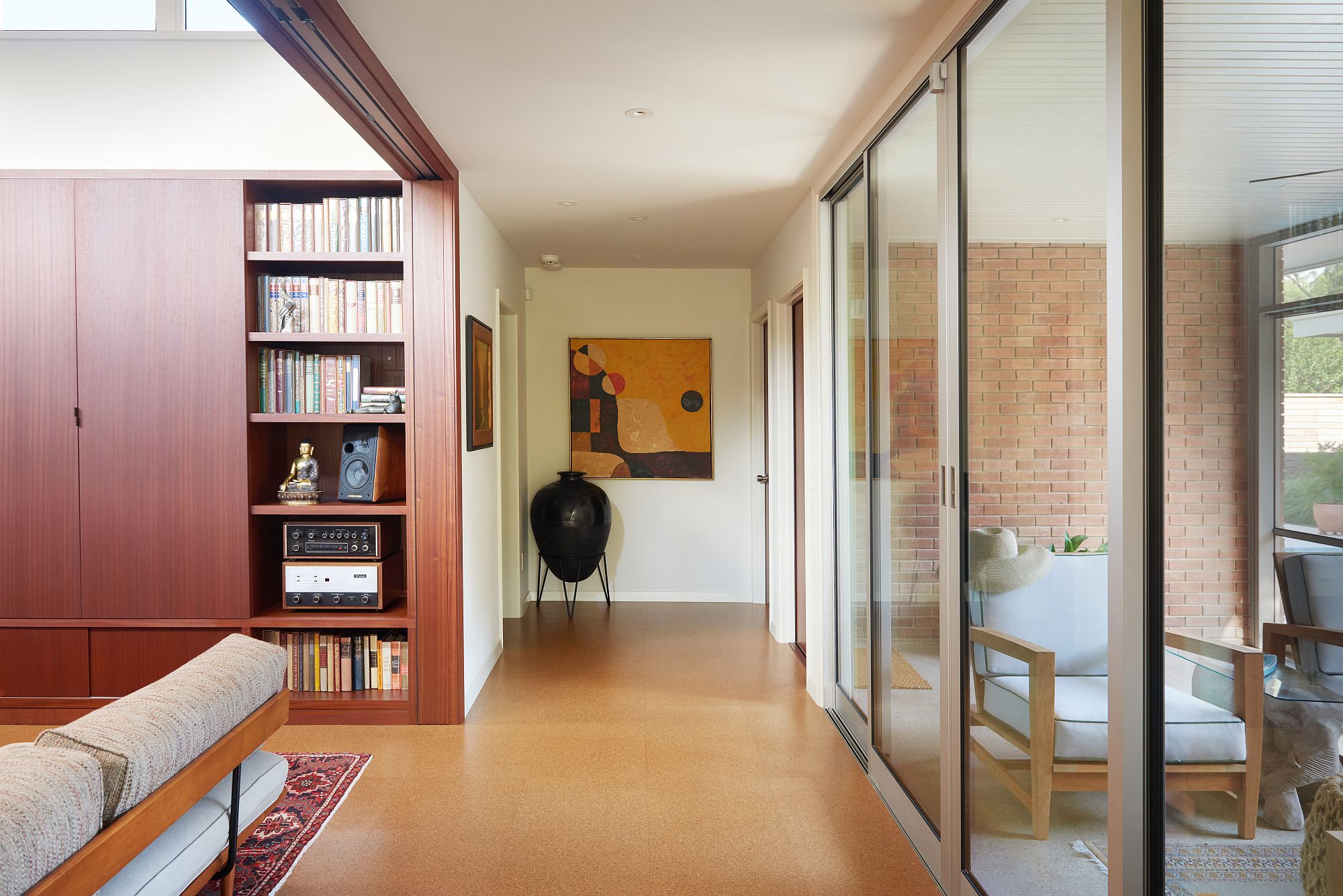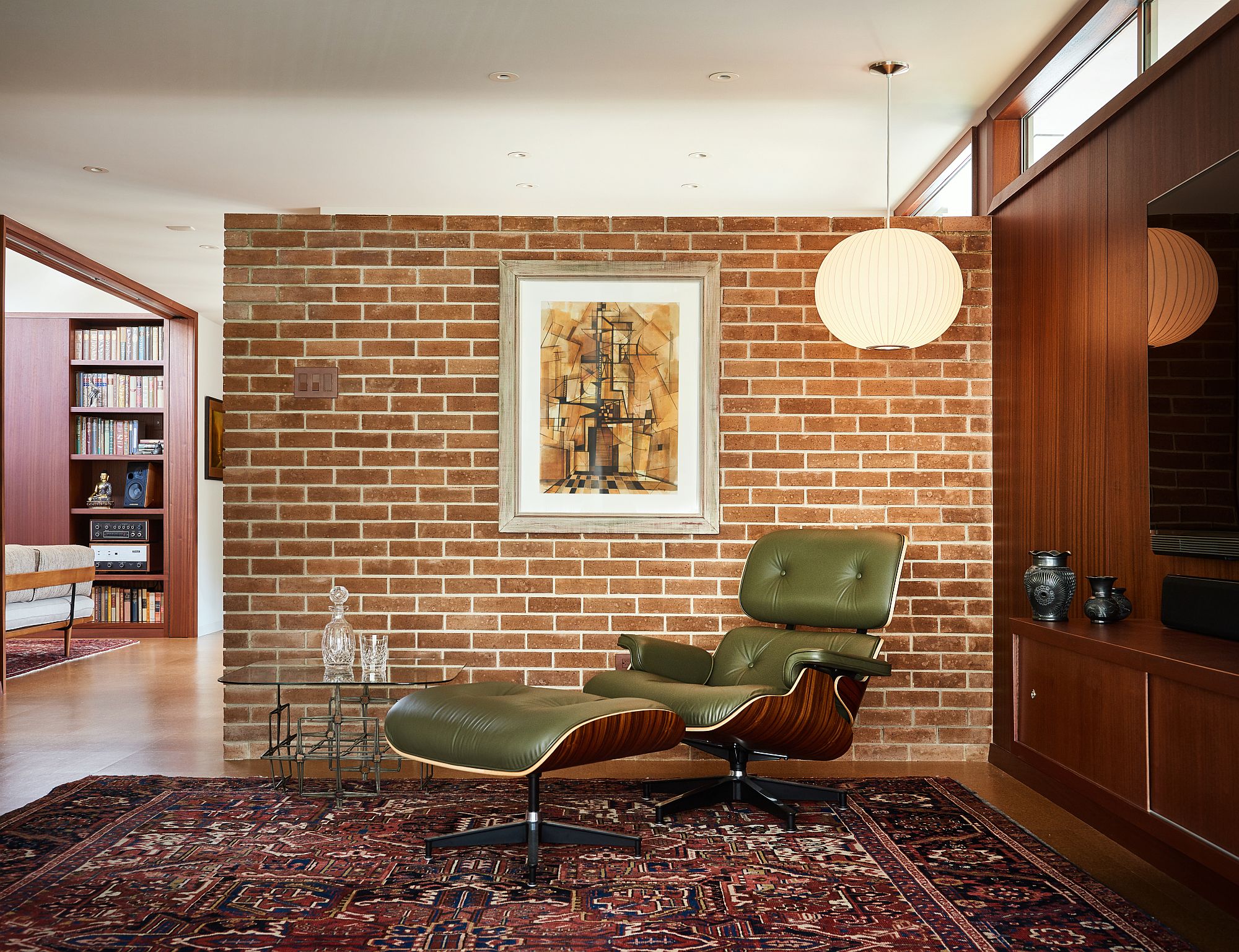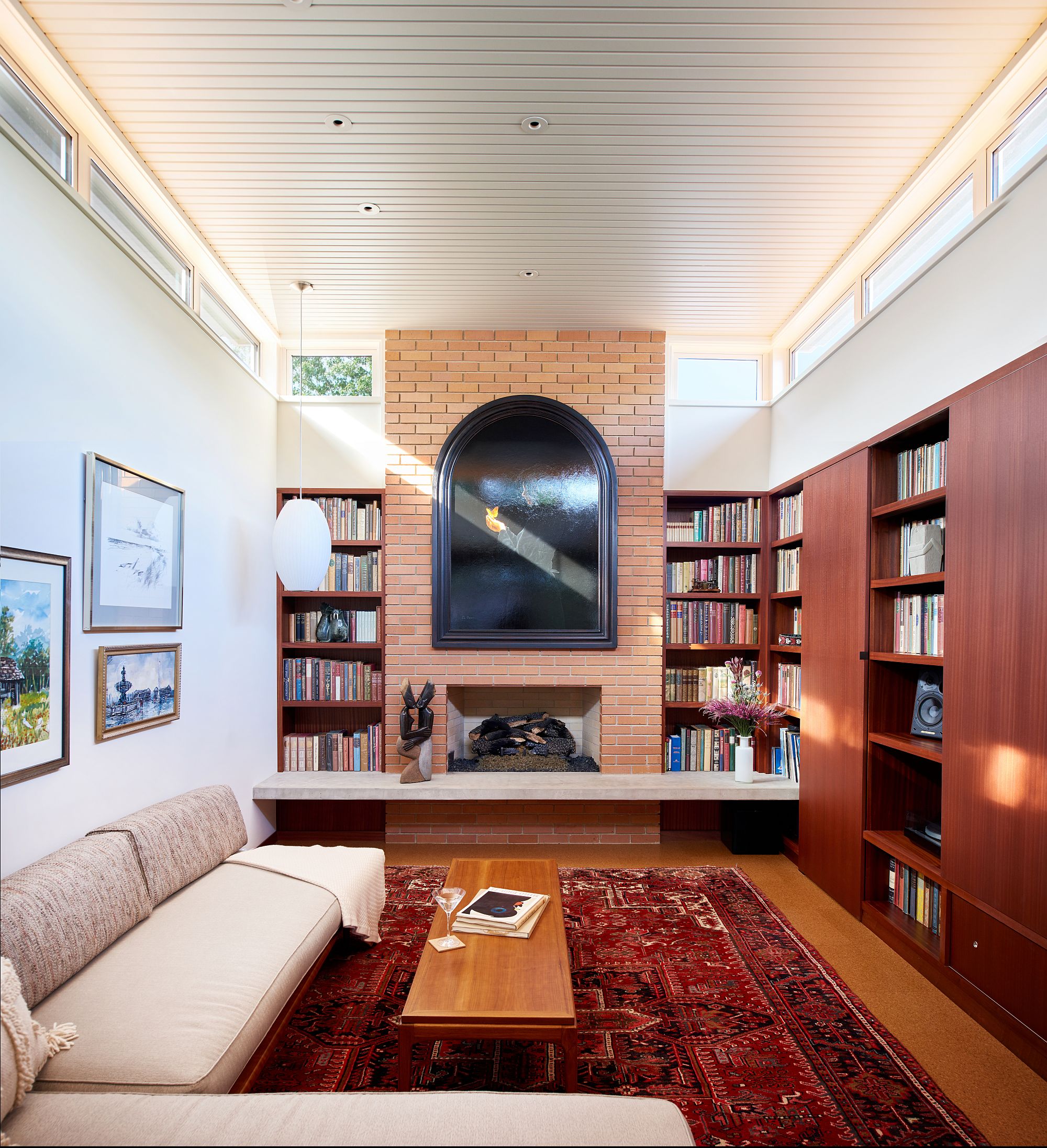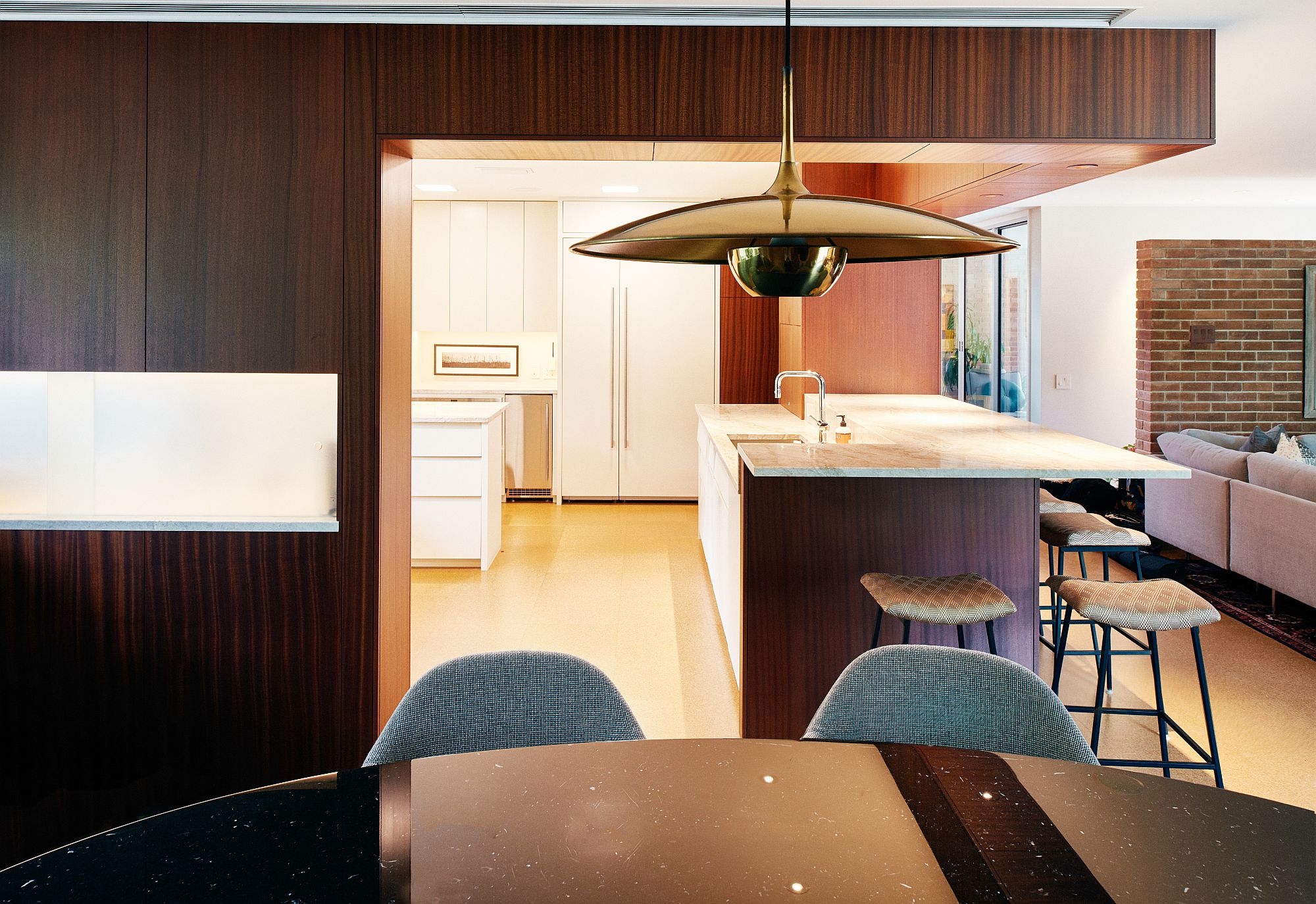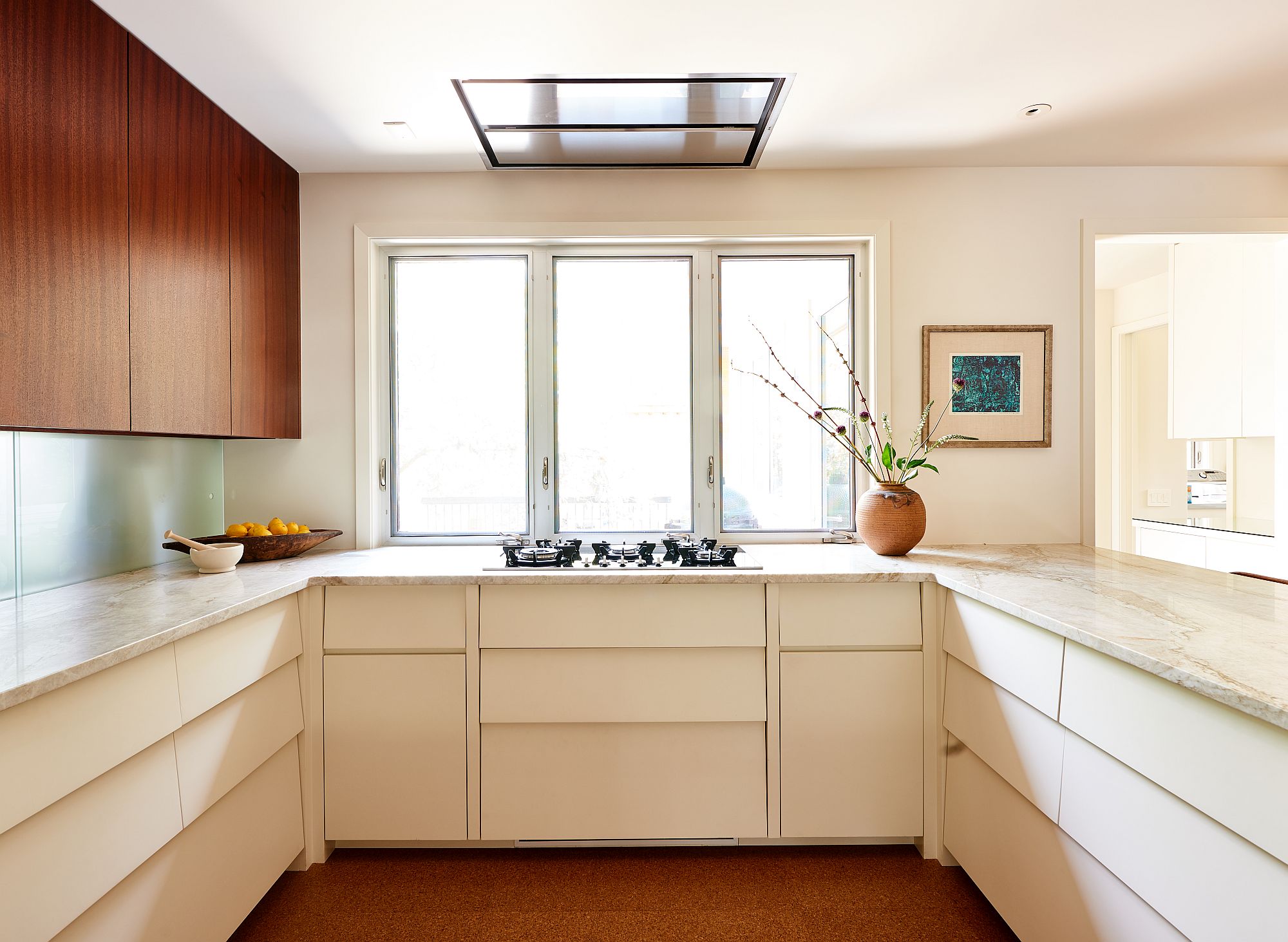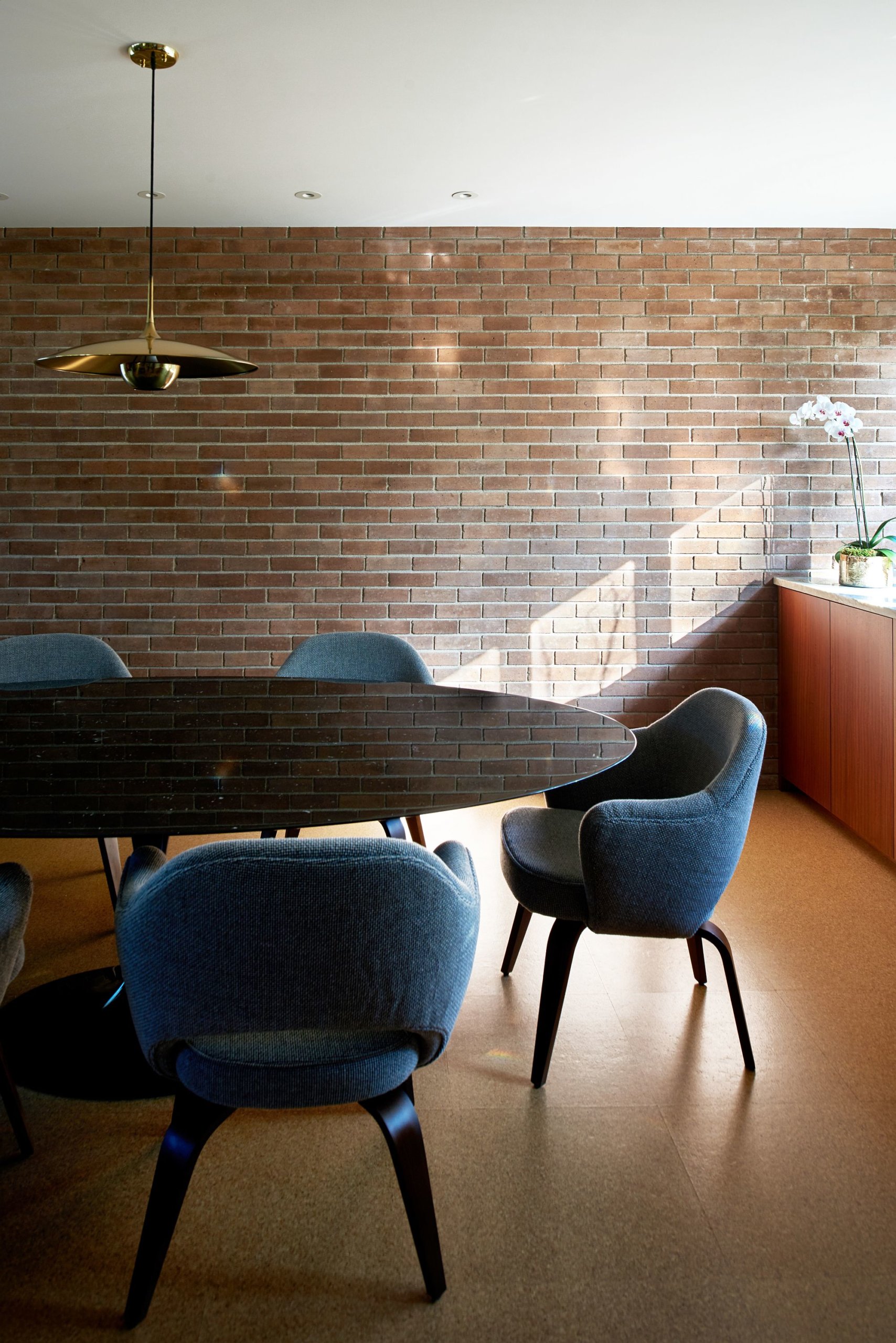 The true highlight of the renovation though is the extensive way in which the insulation has been improved across the residence, making it much more energy-efficient. Also cutting back on power bills are the new photovoltaic panels on top of the carport and guesthouse that generate ample green energy. Smart, sensible and planet-friendly, this is a renovation that ticks every box! [Photography: Nick Simonite]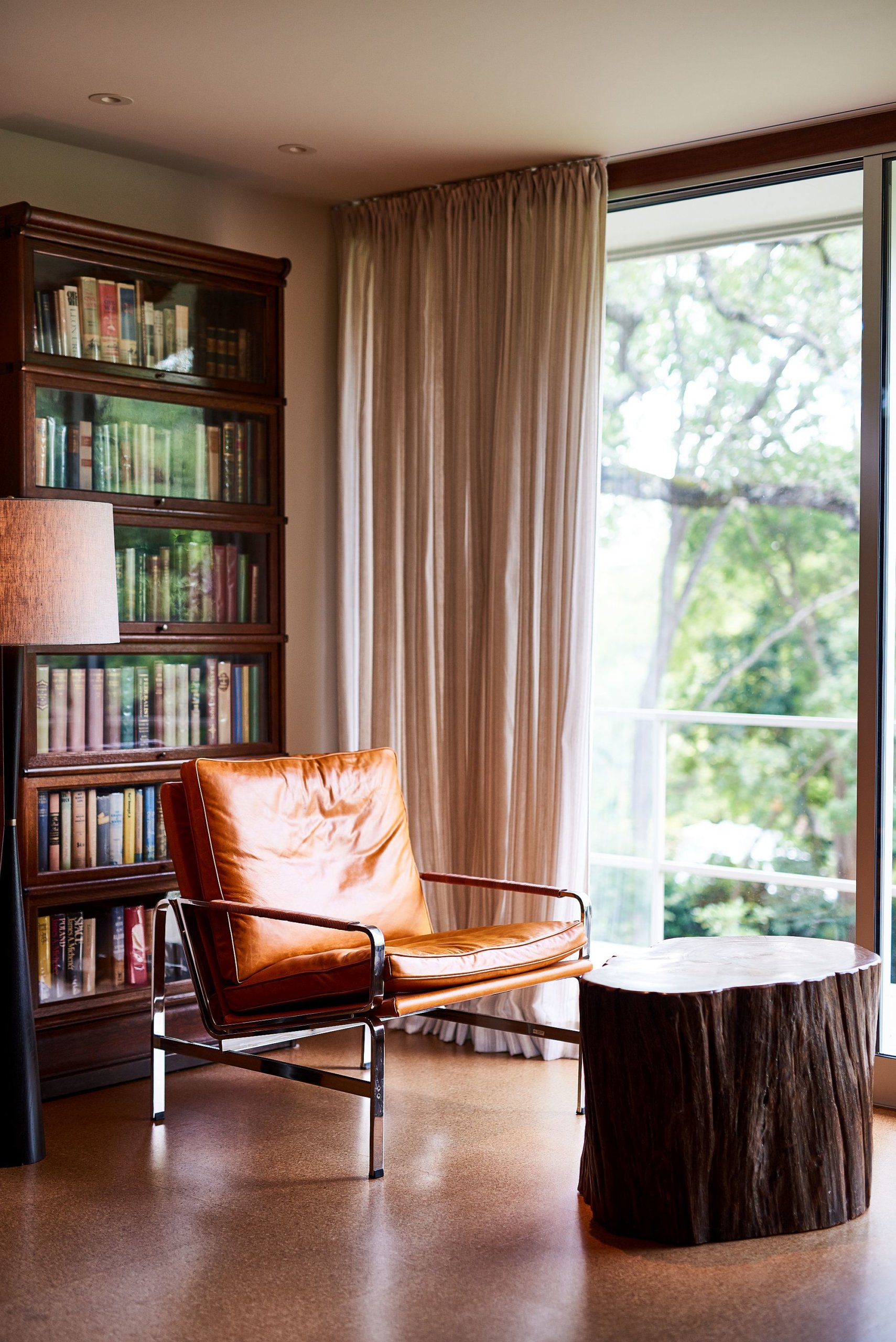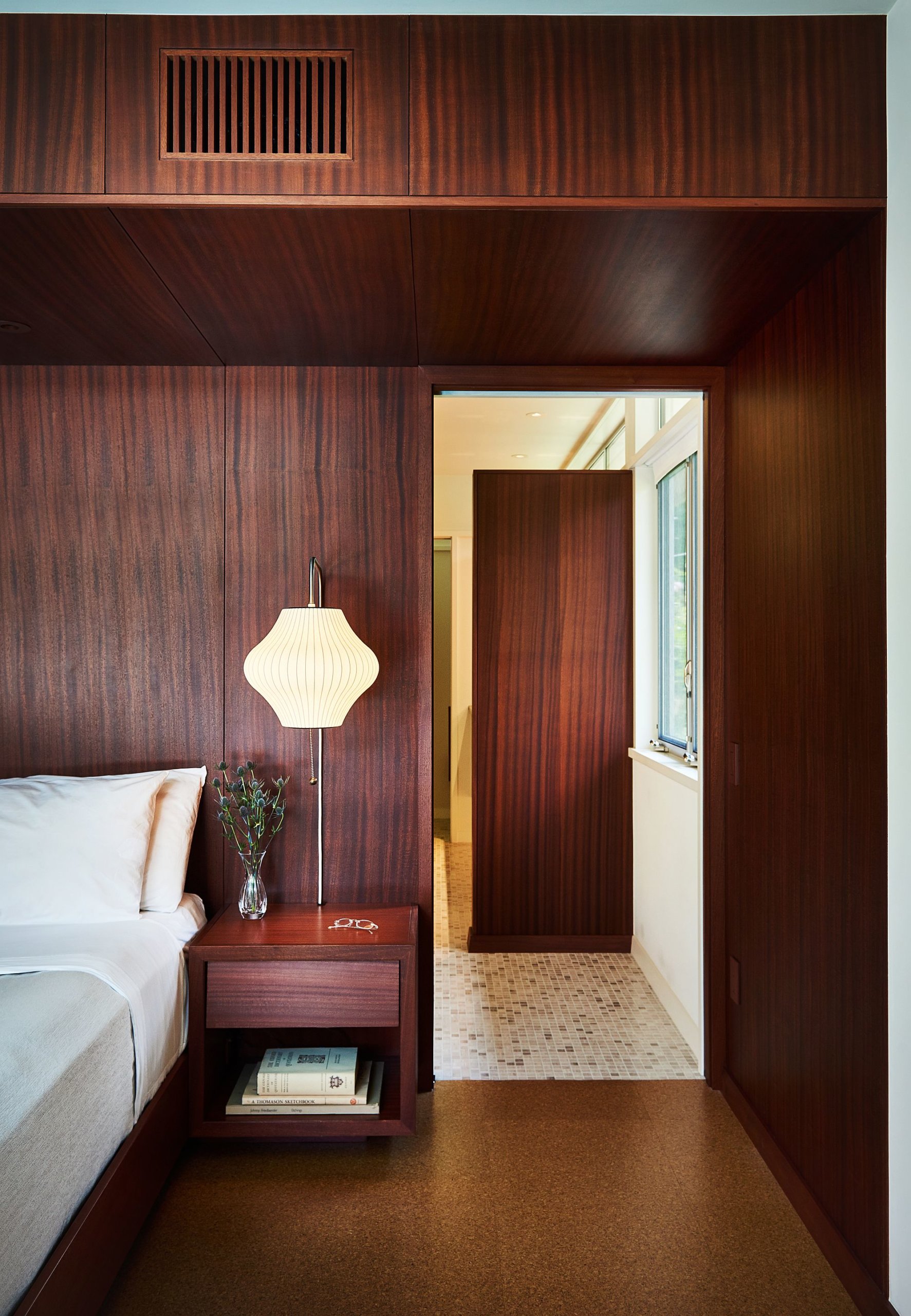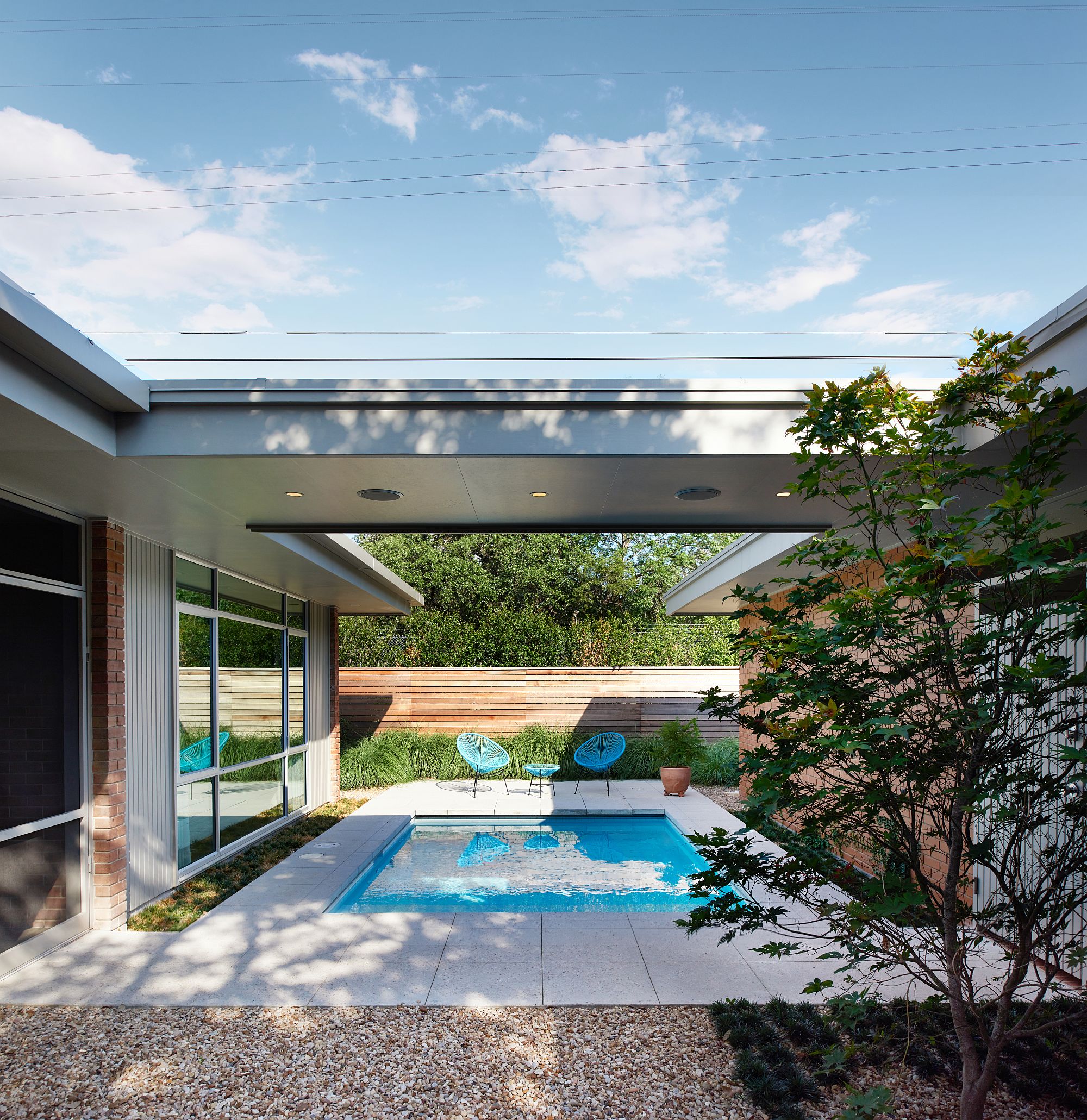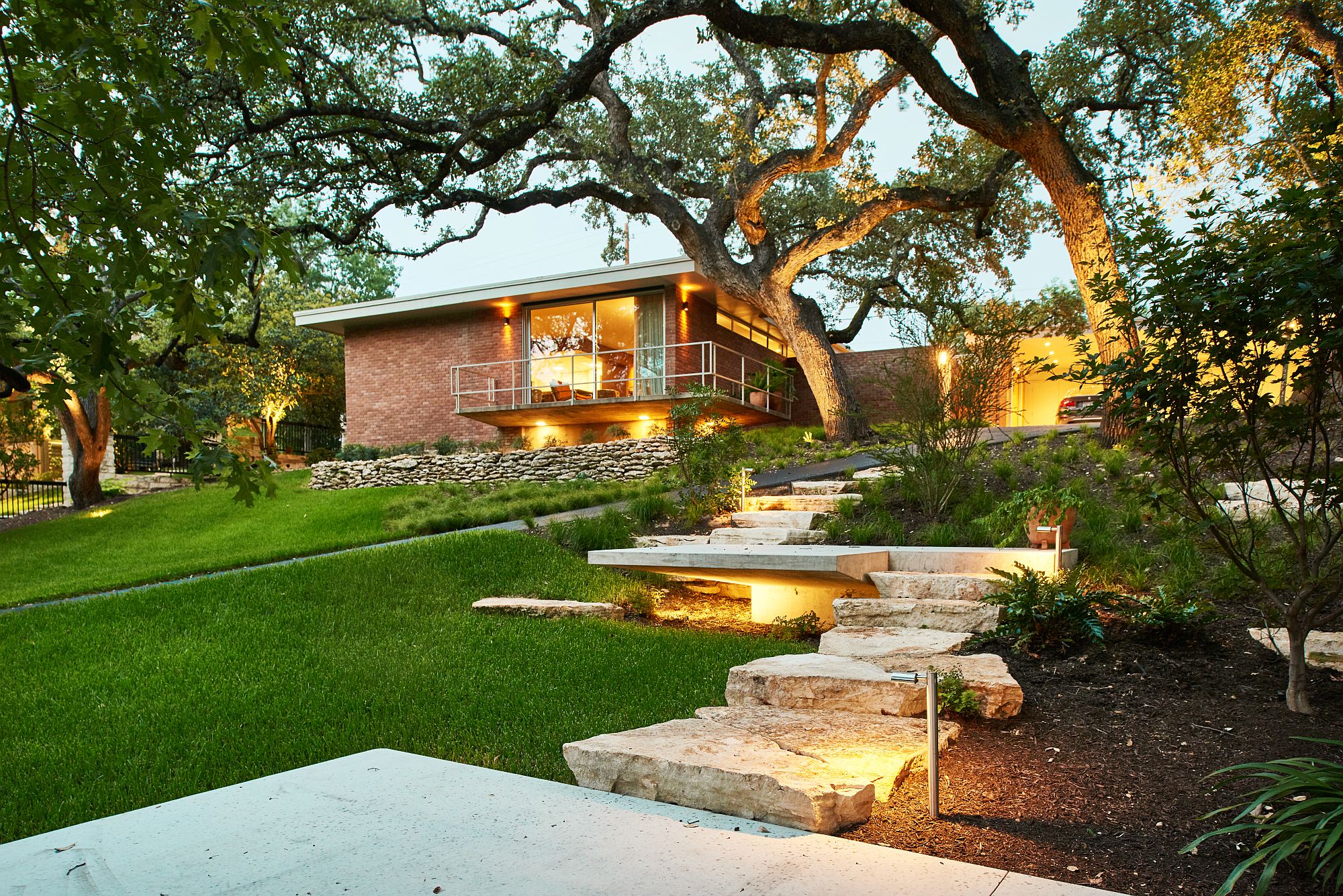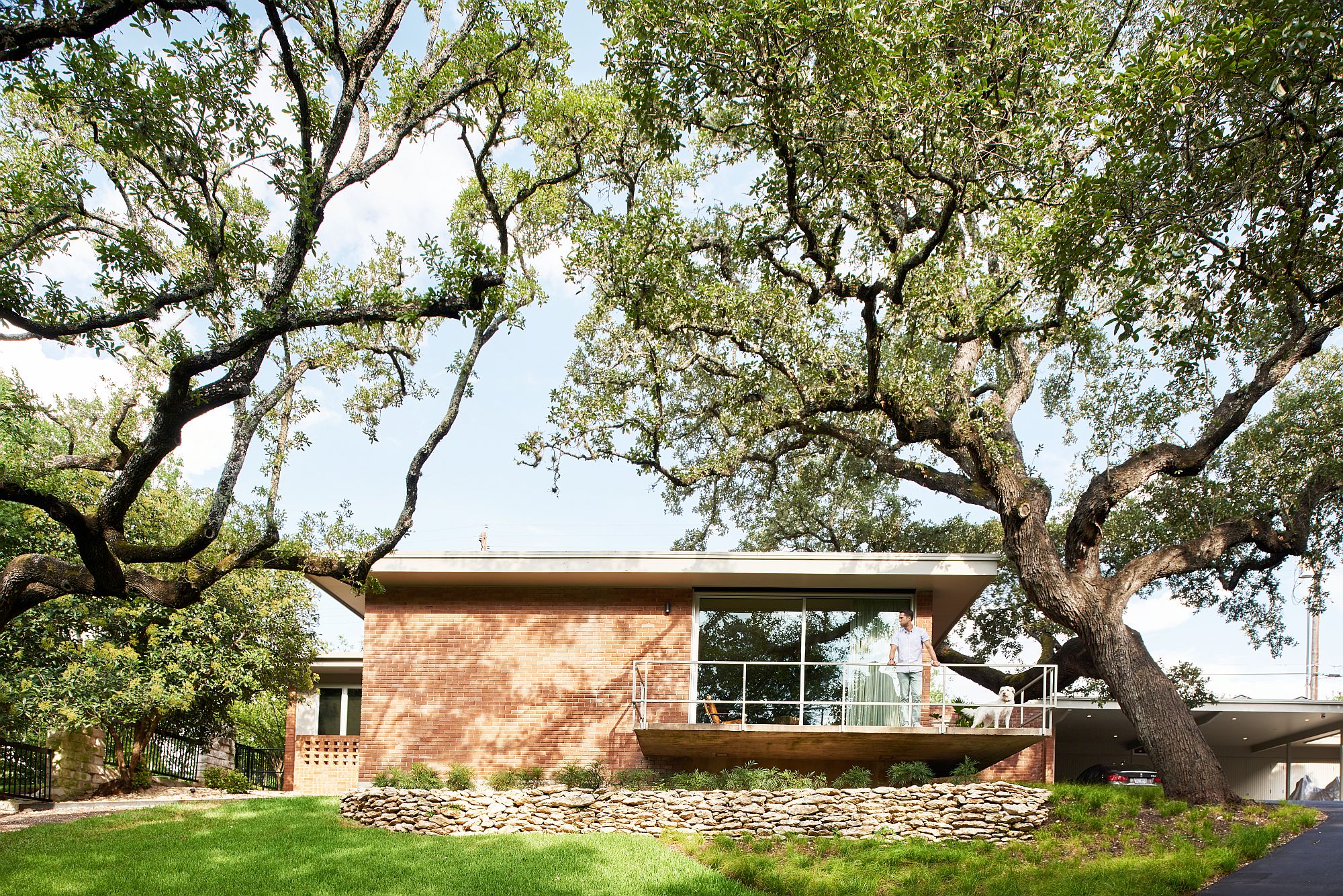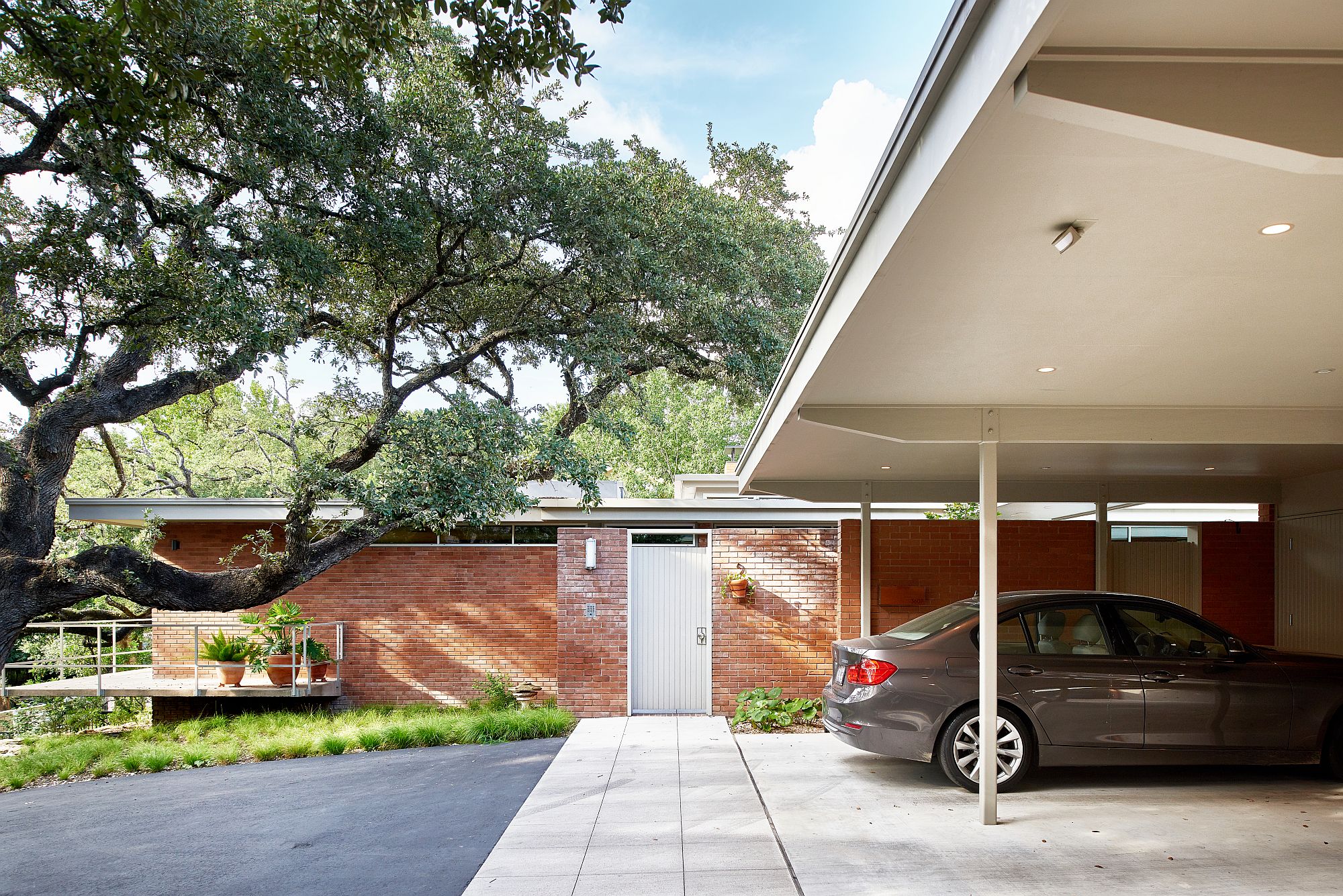 Liked the story? Share it with friends.