Clean drinking water is one of the most basic of all human necessities. Delivering this with a sustainable and planet-friendly process is the perfect way forward; an idea embraced and put into practice by Agua KMZERO in Barcelona. It is the renovation and revamp of this sustainable water brand's office that we focus on today as its new interior combines pops of modernity with an industrial backdrop and eco-friendly architecture. Planned and executed to perfect by Estudio COA, the new office space combines contrasting elements ever so beautifully and does so without ever moving away from its central theme of sustainability.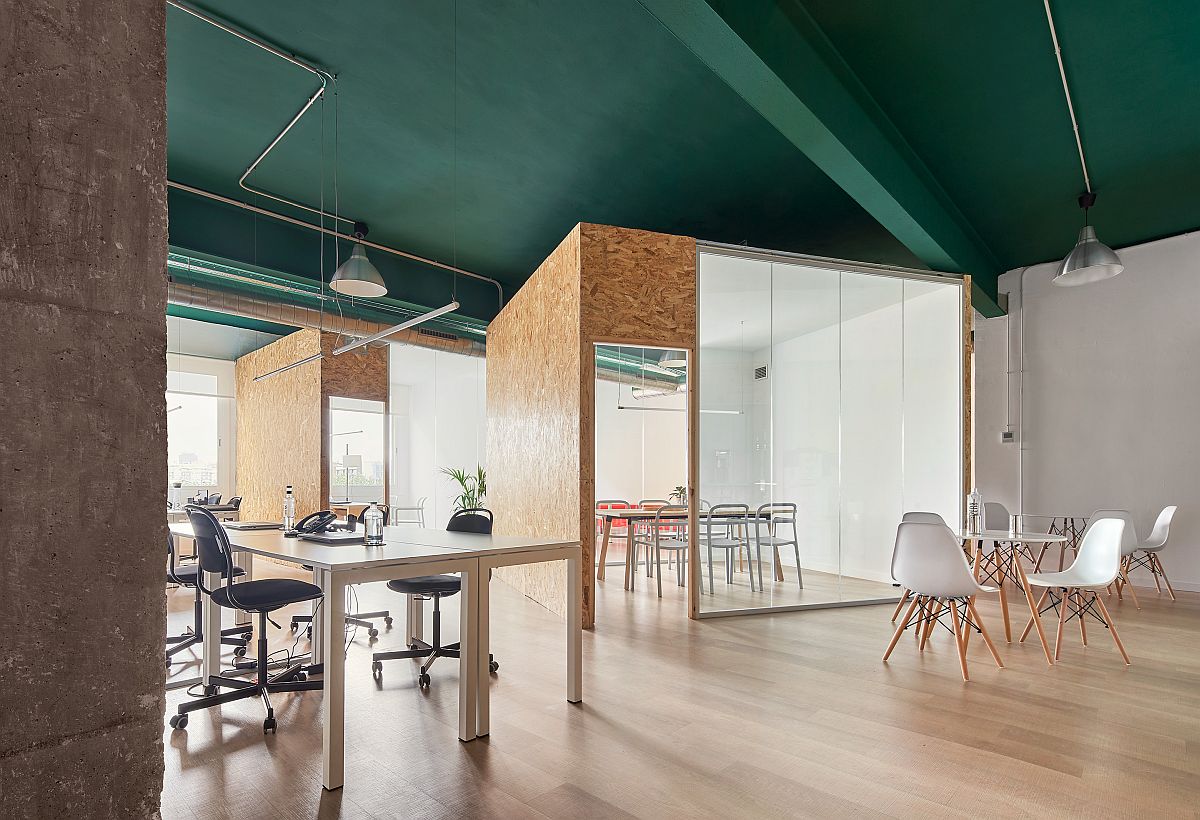 A wood and white makeover is what you get in here with two custom boxes being inserted into the large outer shell of the office. With the office being nestled in an industrial building that was built in 1965, it is easy to understand the style choices in here. Original brick, wood and other surfaces of the building were exposed and preserved while quirky new details like the gorgeous green ceiling add brightness to the space. The two large boxes serve specific purpose with one containing management office and the other being used for staff meetings. This provides a clear delineation of space while the work areas are far more open and understated.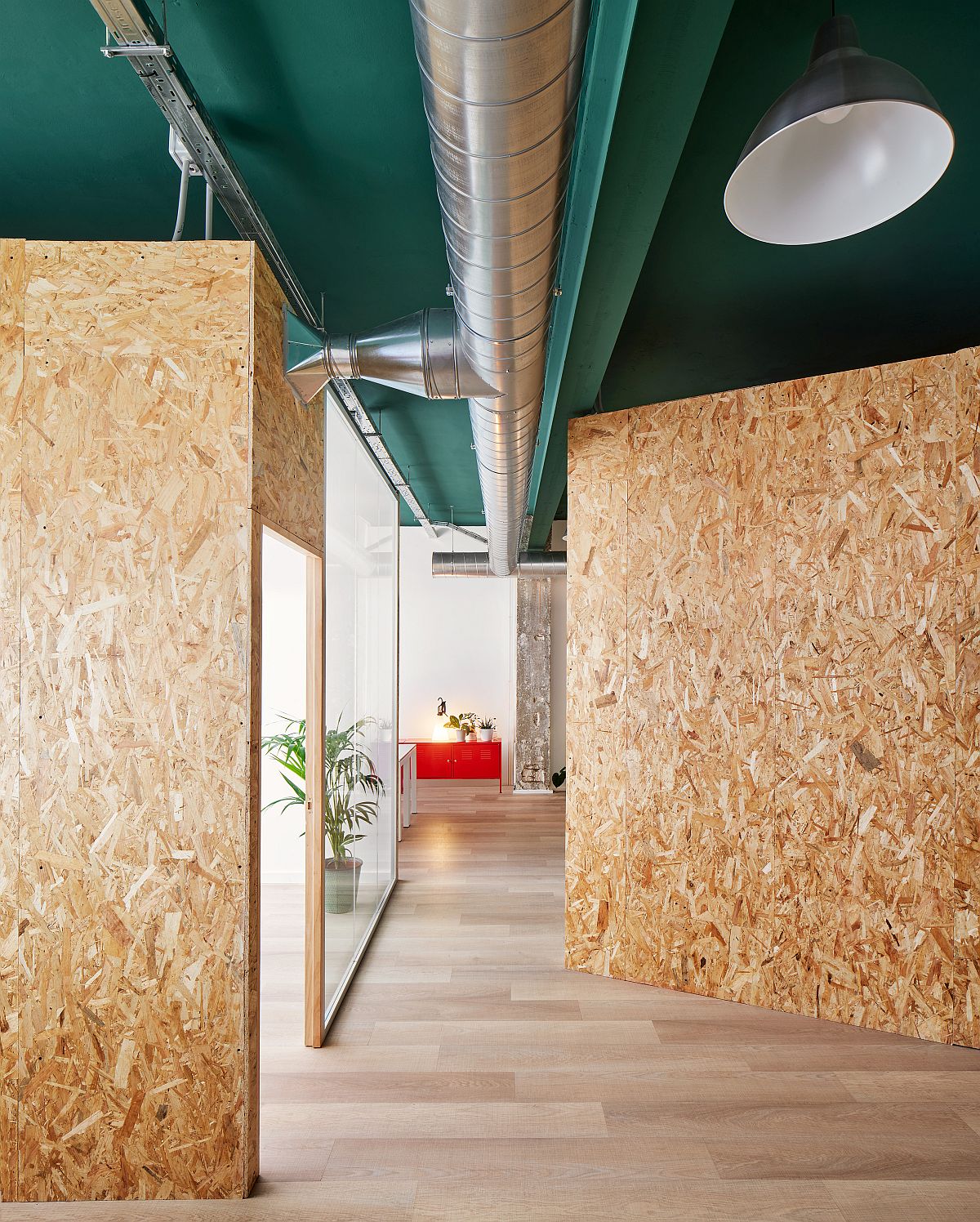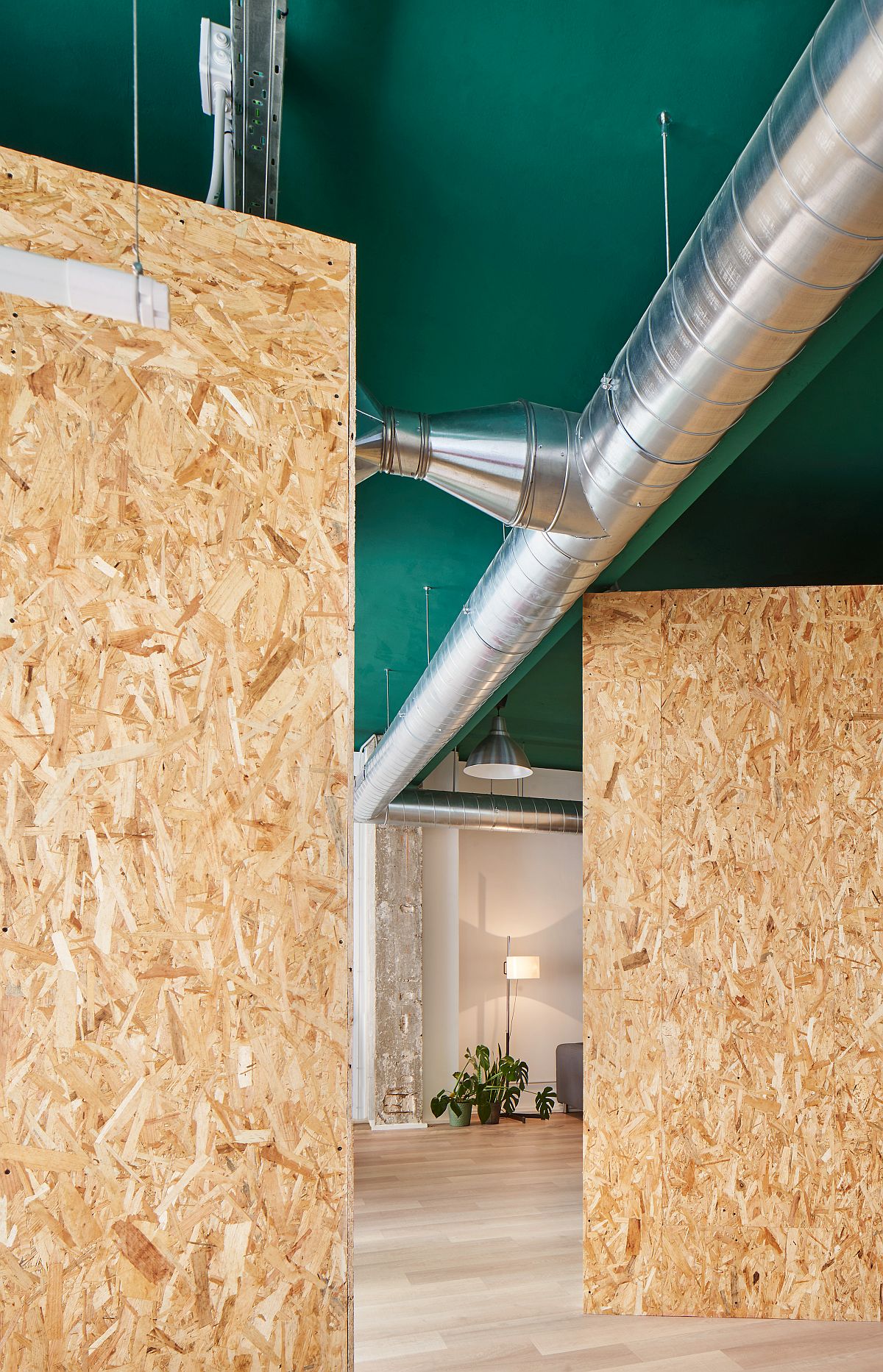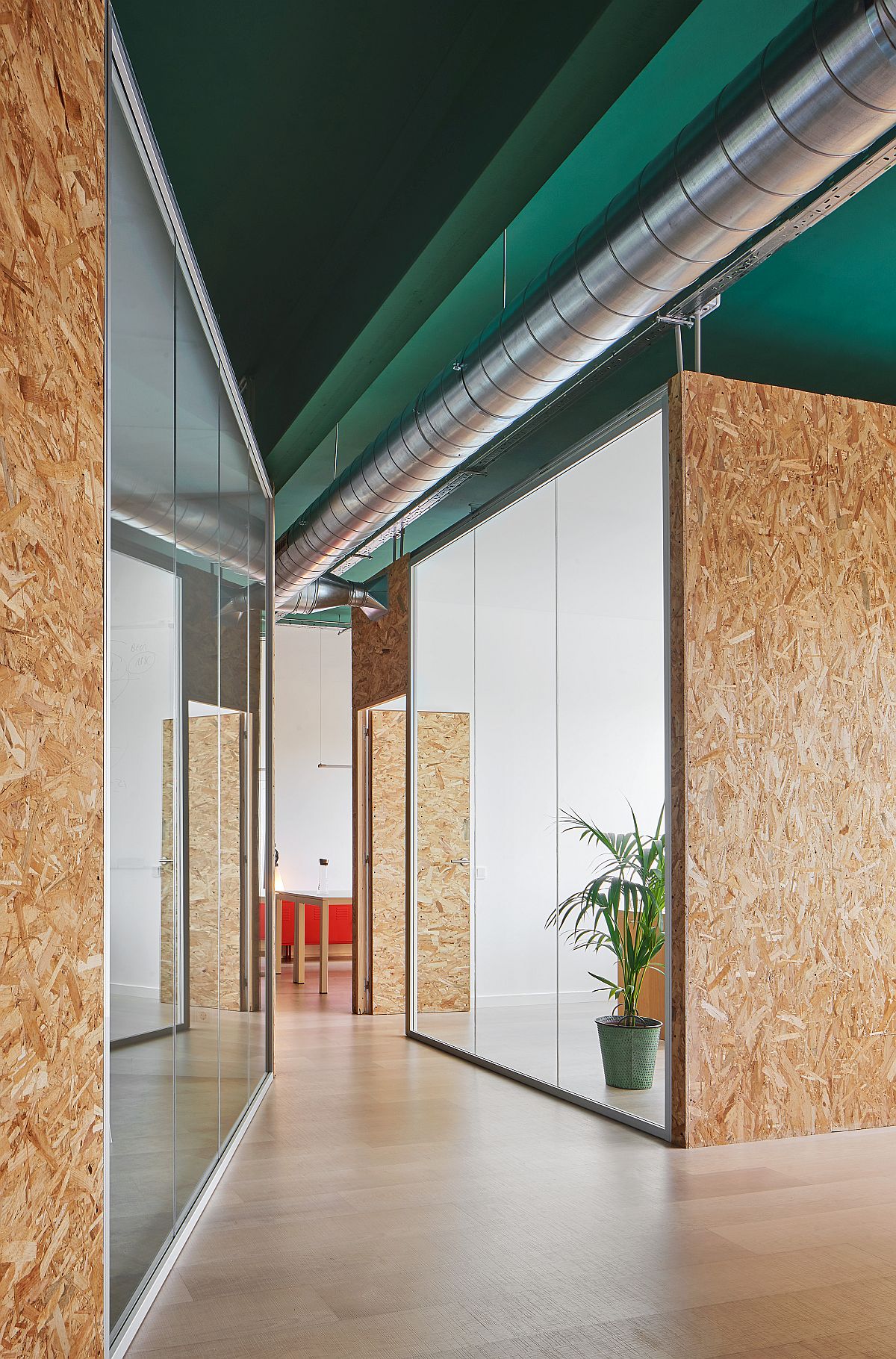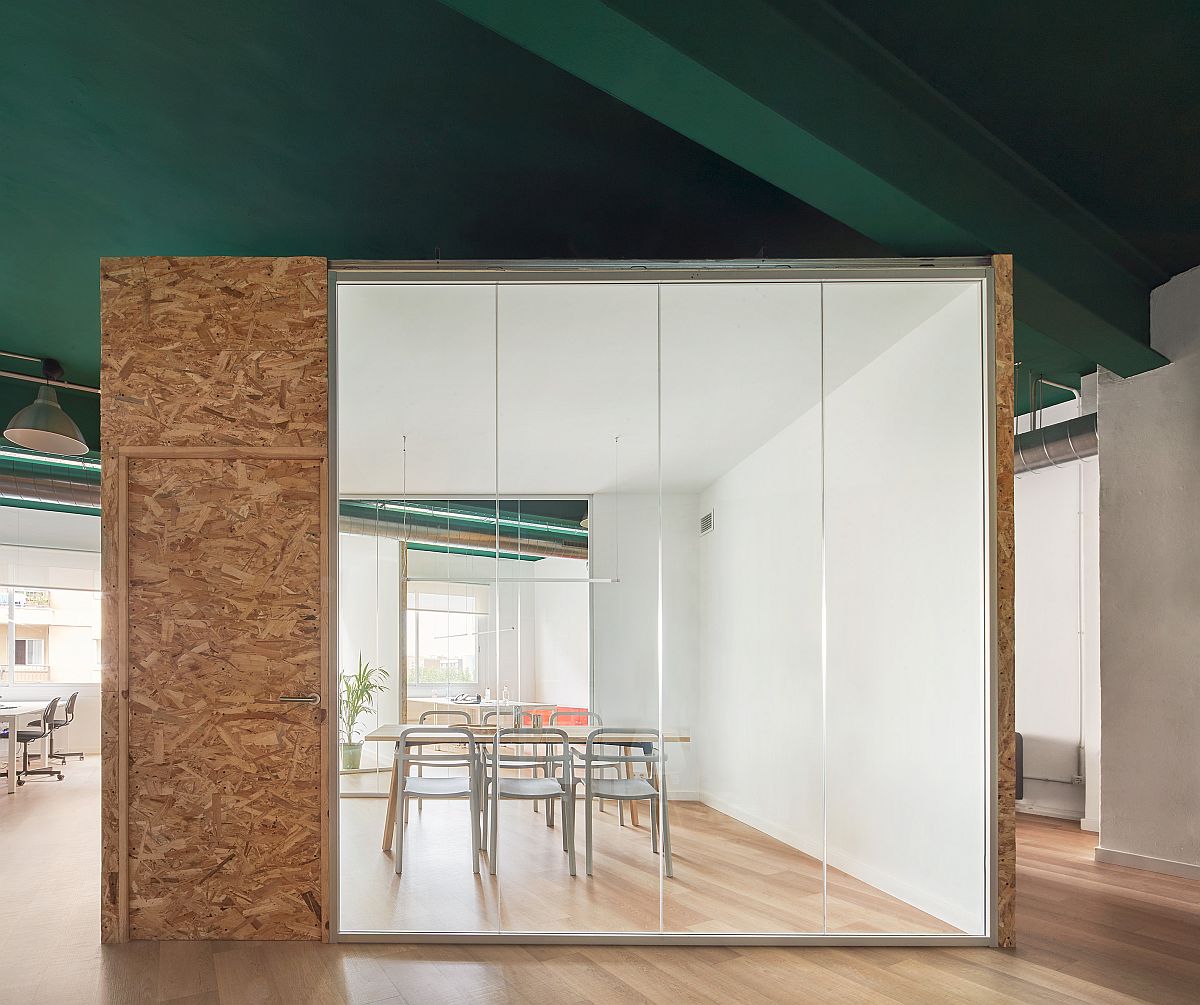 Using recyclable materials, this office in district of Poblenou, Barcelona feels very different from any other both in terms of aesthetics and ergonomics. Glass walls, LED tube lighting and indoor plants complete the captivating office transformation!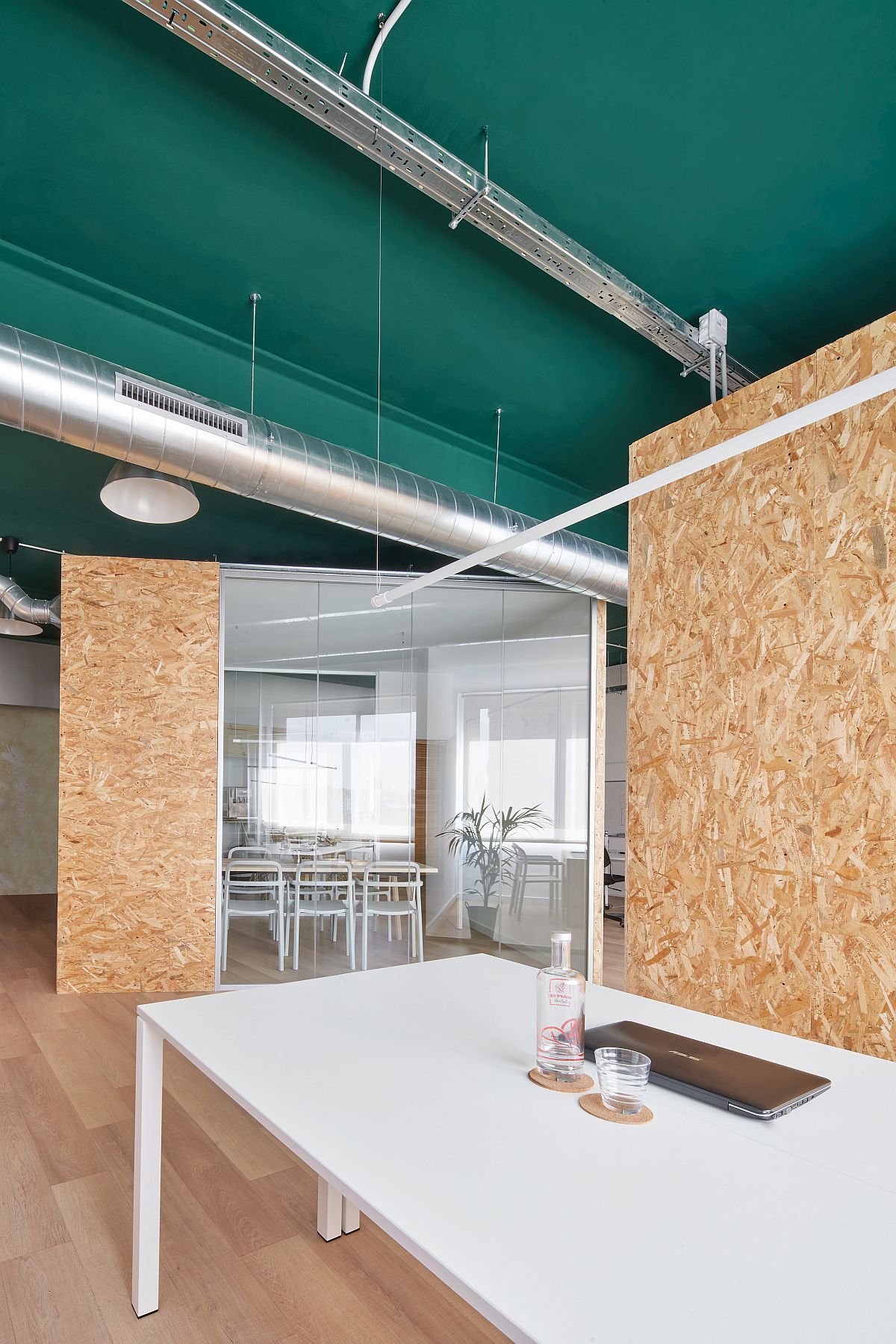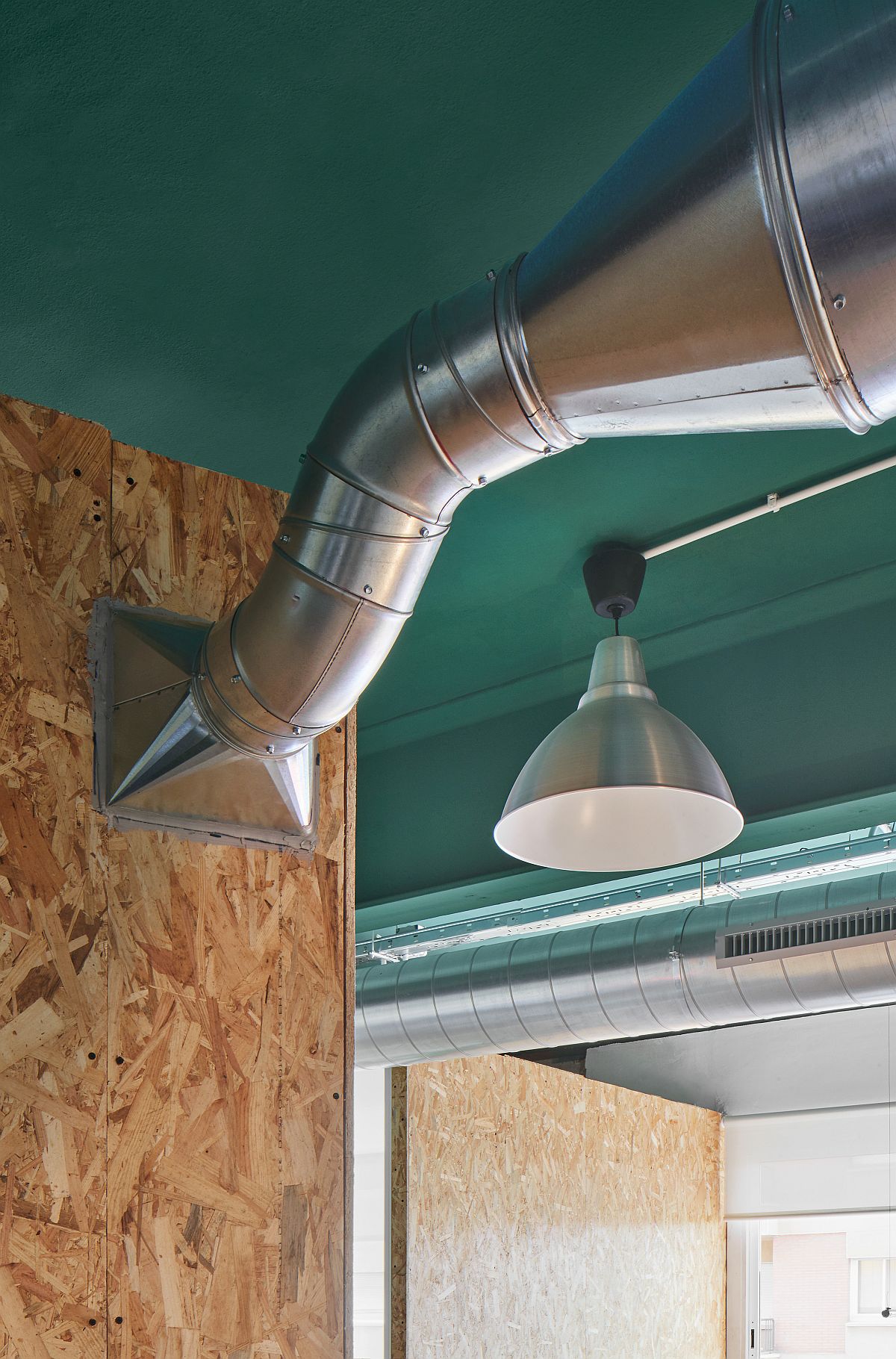 With the intention that the atmosphere of their offices took part of their own identity the goal was to represent their values in the interior design project. On the one hand, we sought to work with recyclable materials (ecology), on the other hand, we took advantage of all the elements of the original industrial architecture…