Nestled in a historic building that dates back to 1892, Apartment MNG finds ways to combine the heritage of the original structure and to give its new interior a space-conscious modern form. Renovated and rejuvenated by Cristiana Vannini, this fabulous apartment sits in the heart of Milan, and the new interior reflects a modern retro style that bridges the past and the present in a seamless fashion. The original building was built to function as a hospital, was later morphed into a theater, and finally took the form of an arcade before being turned into a residential unit. This storied journey meant the new interior needed to be nuanced, sensitive to original design wherever possible, and still distinctly modern and cheerful!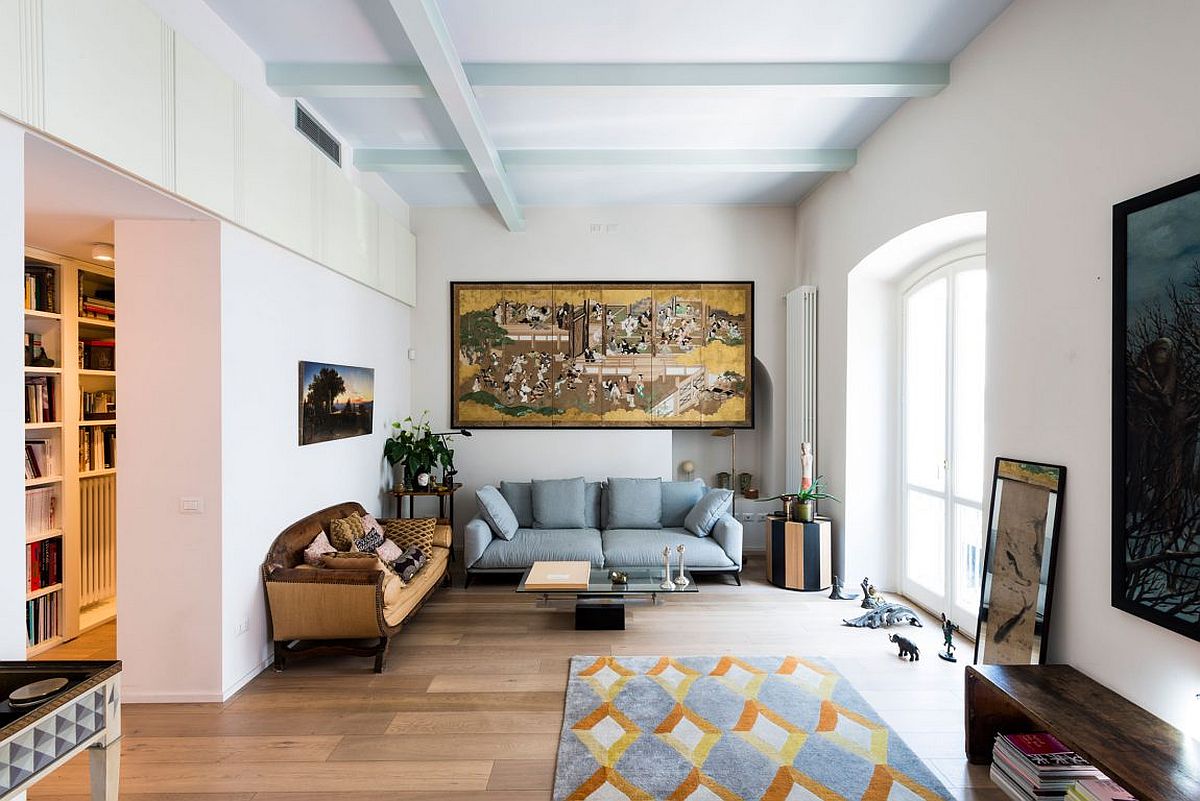 The original ceiling beams of the living room are the most apparent feature of the old interior that was preserved and enhanced to give the apartment a dash of retro charm. A neutral color palette along with ample natural light shapes a relaxing, modern ambiance, even as carefully chosen décor with hints of gold and classic form provide necessary contrast. Move in further, and the open living area leads to the vivacious kitchen that is draped in deep blue and maximizes space with shelving that reaches all the way up to the ceiling.
RELATED: Brazilian Panache Meets Parisian Charm Inside This Chic Modern Apartment
A bedroom along with a loft-style retreat and a black and white bathroom with gorgeous floor tiles complete a beautiful apartment that seems both urbane and timeless at the same time! [Photography: Saverio Lombardi Vallauri]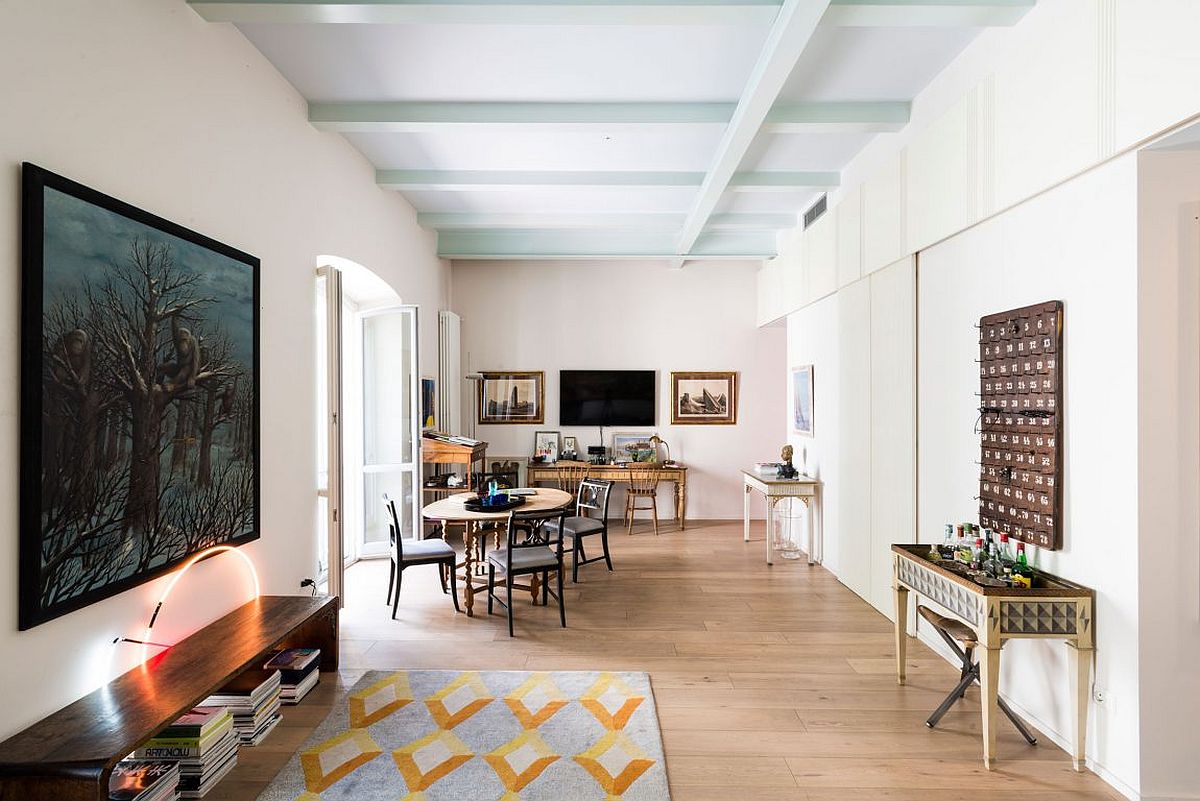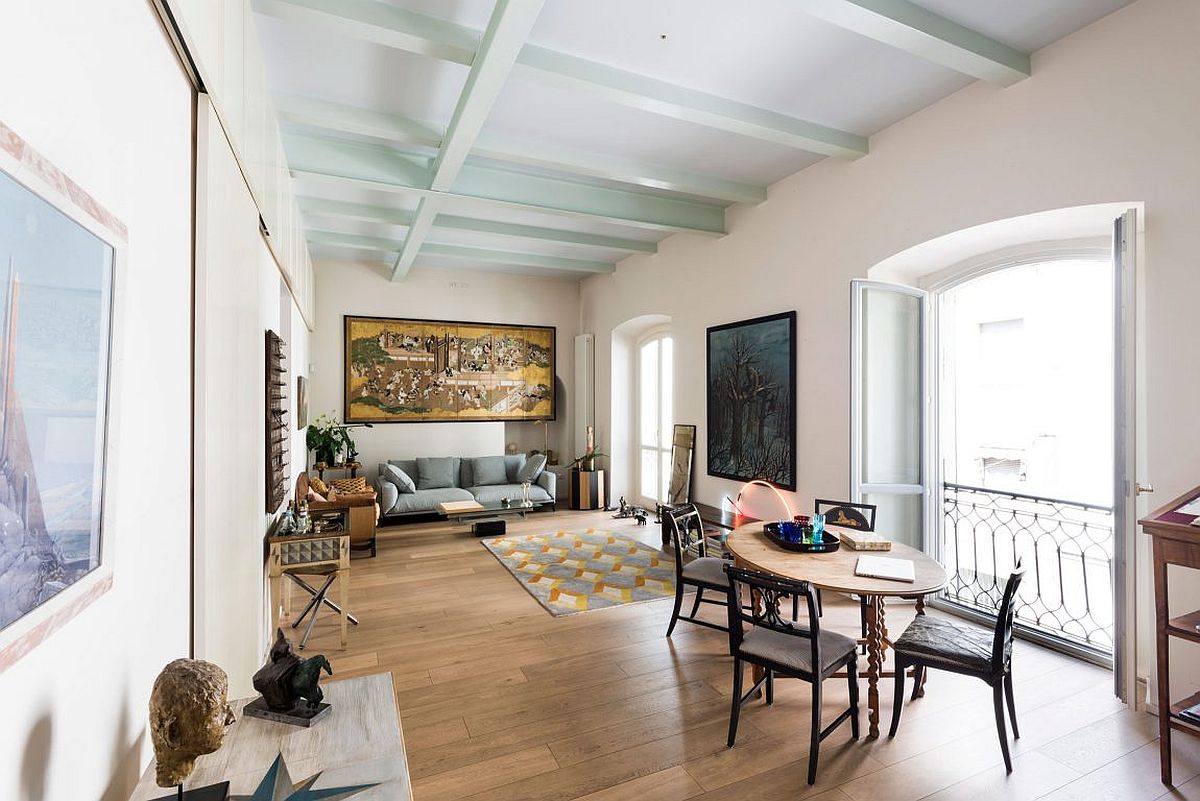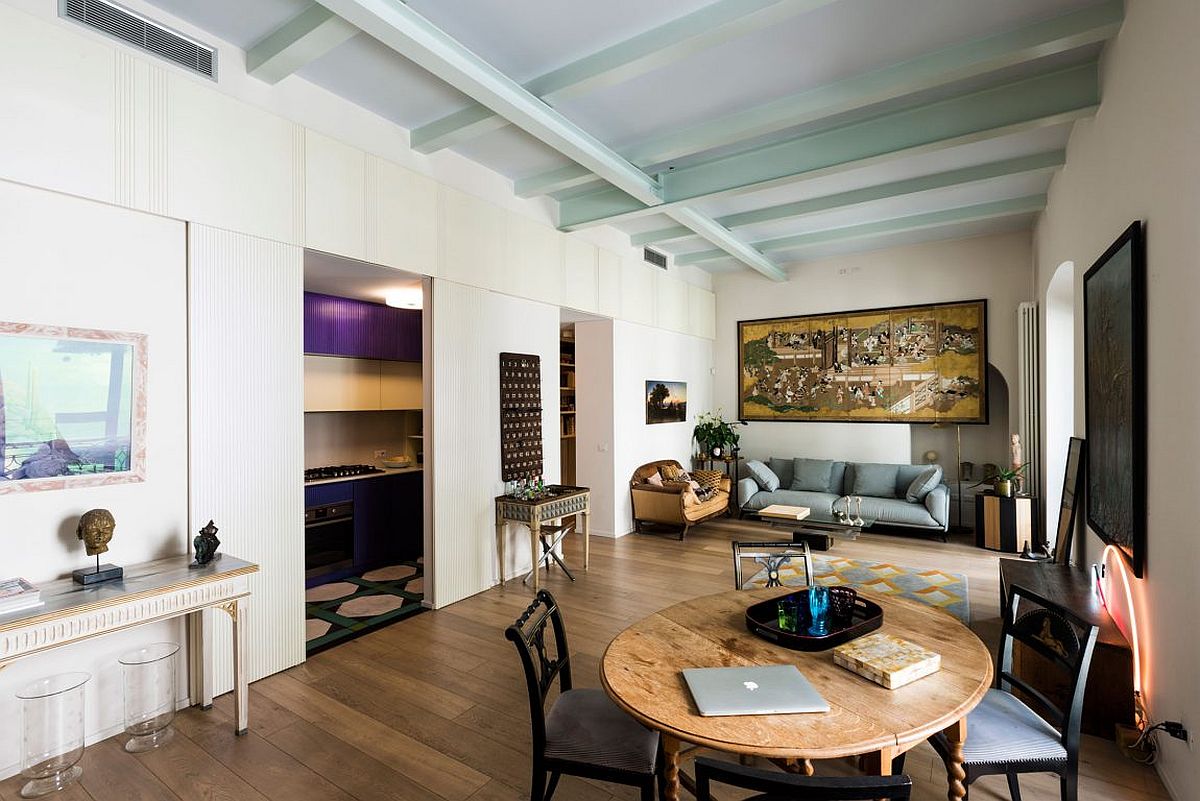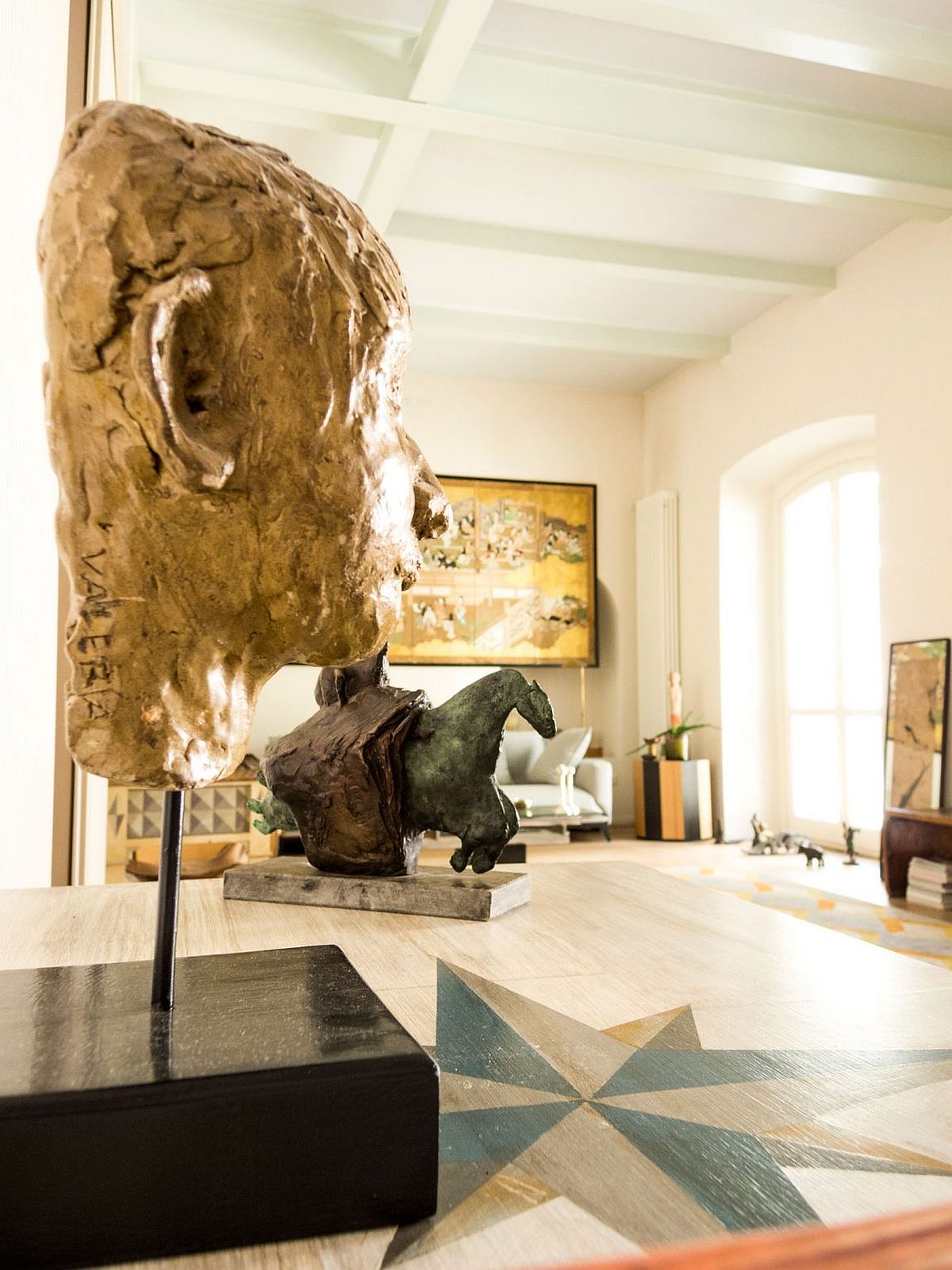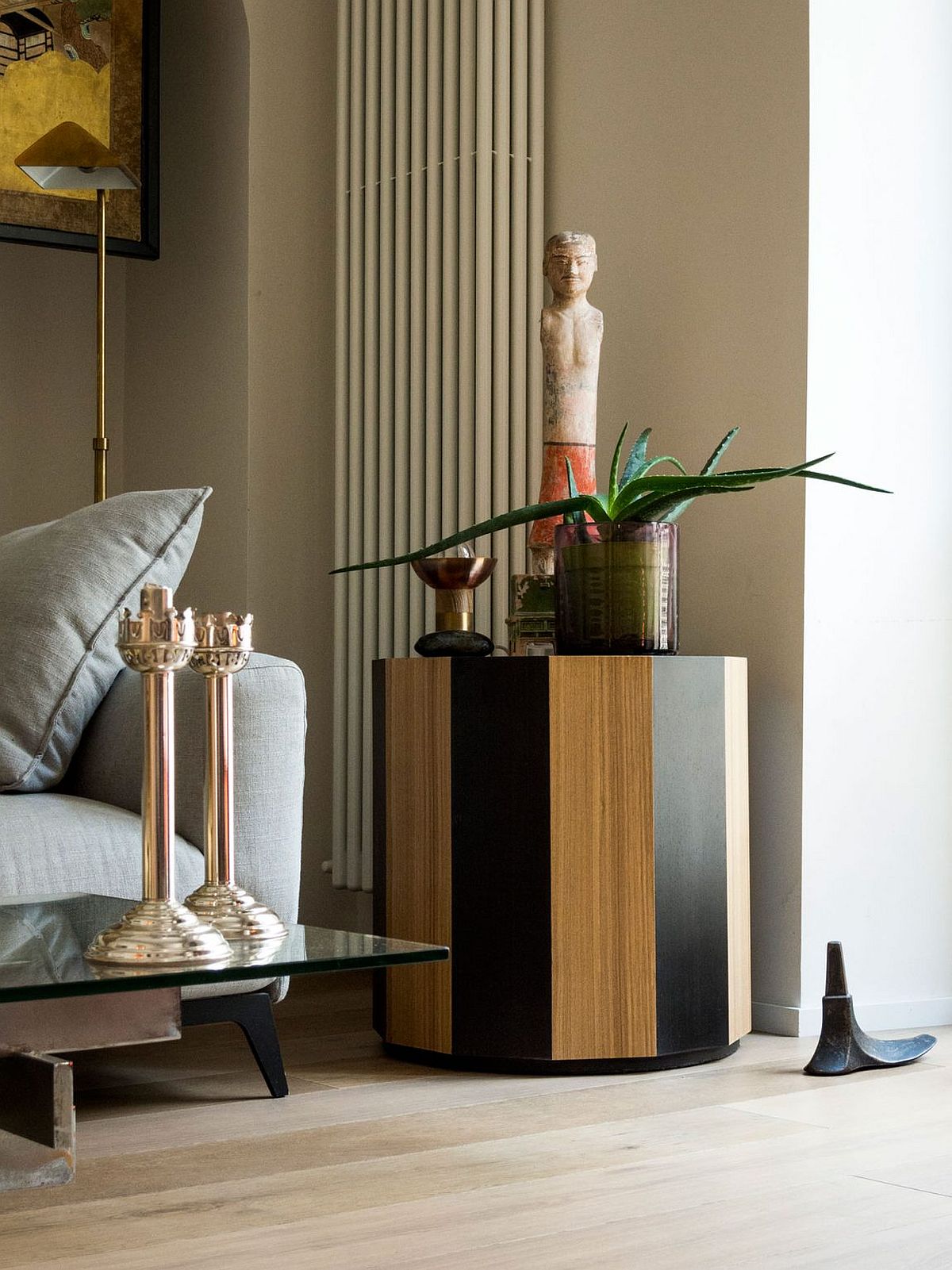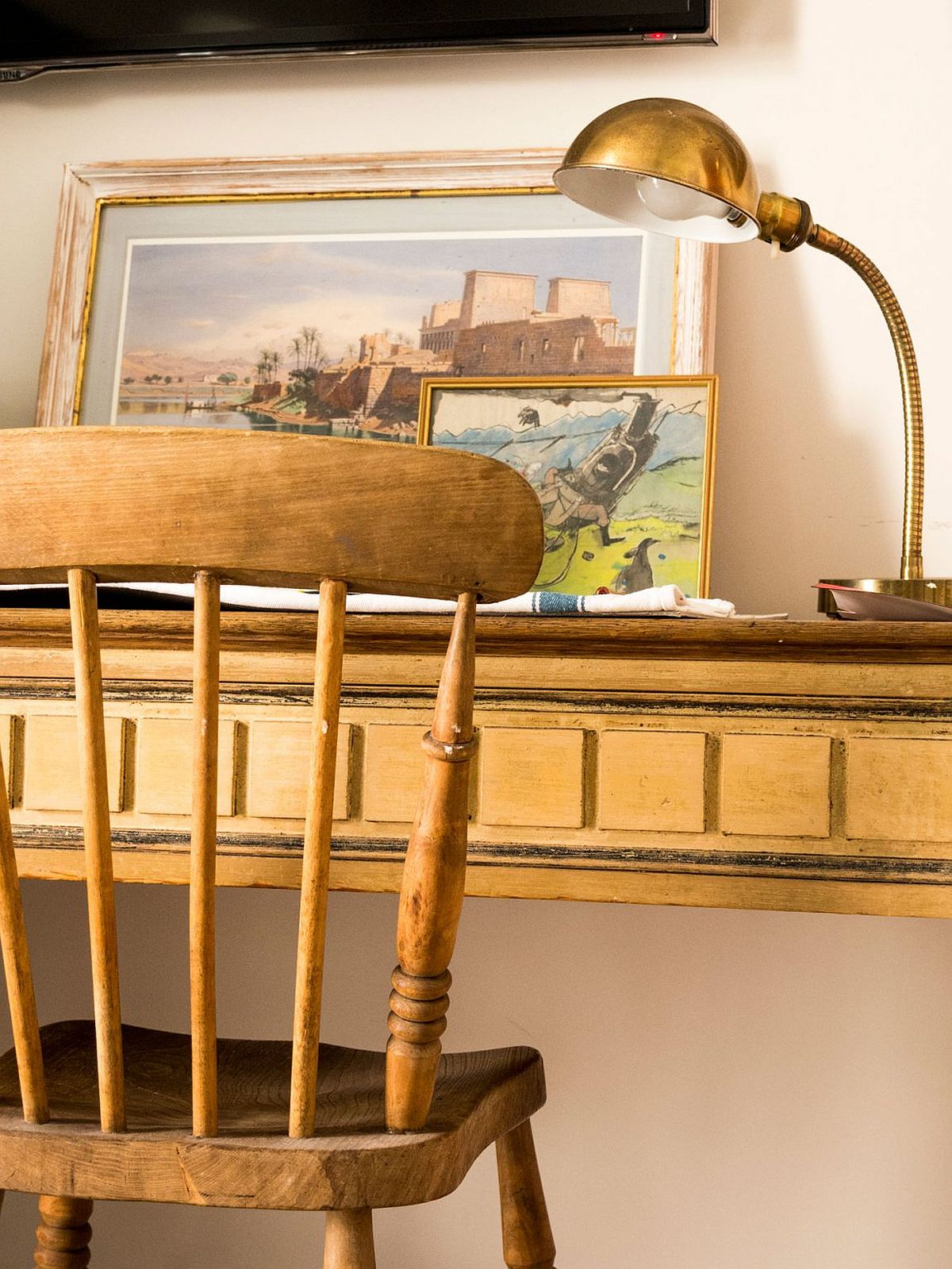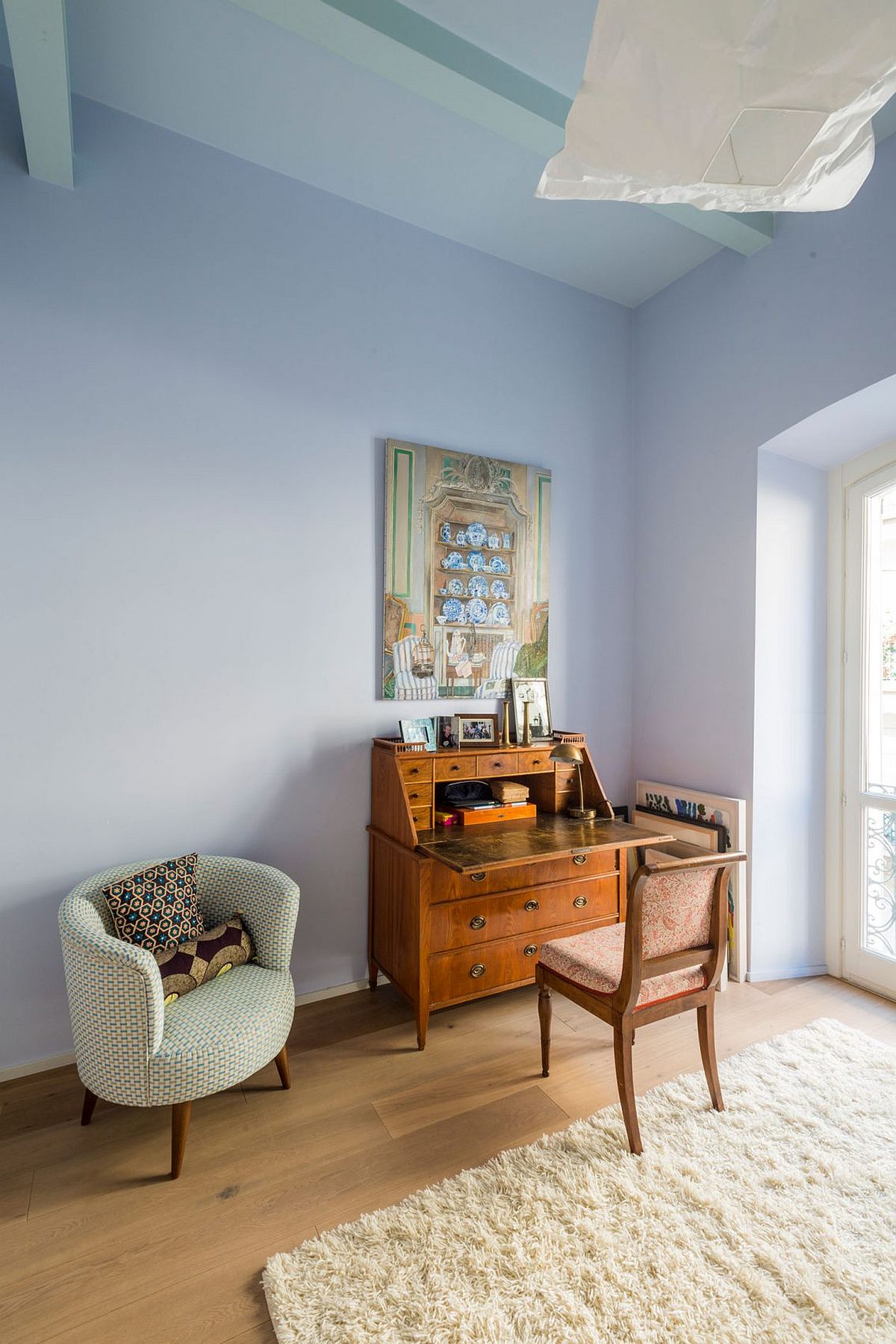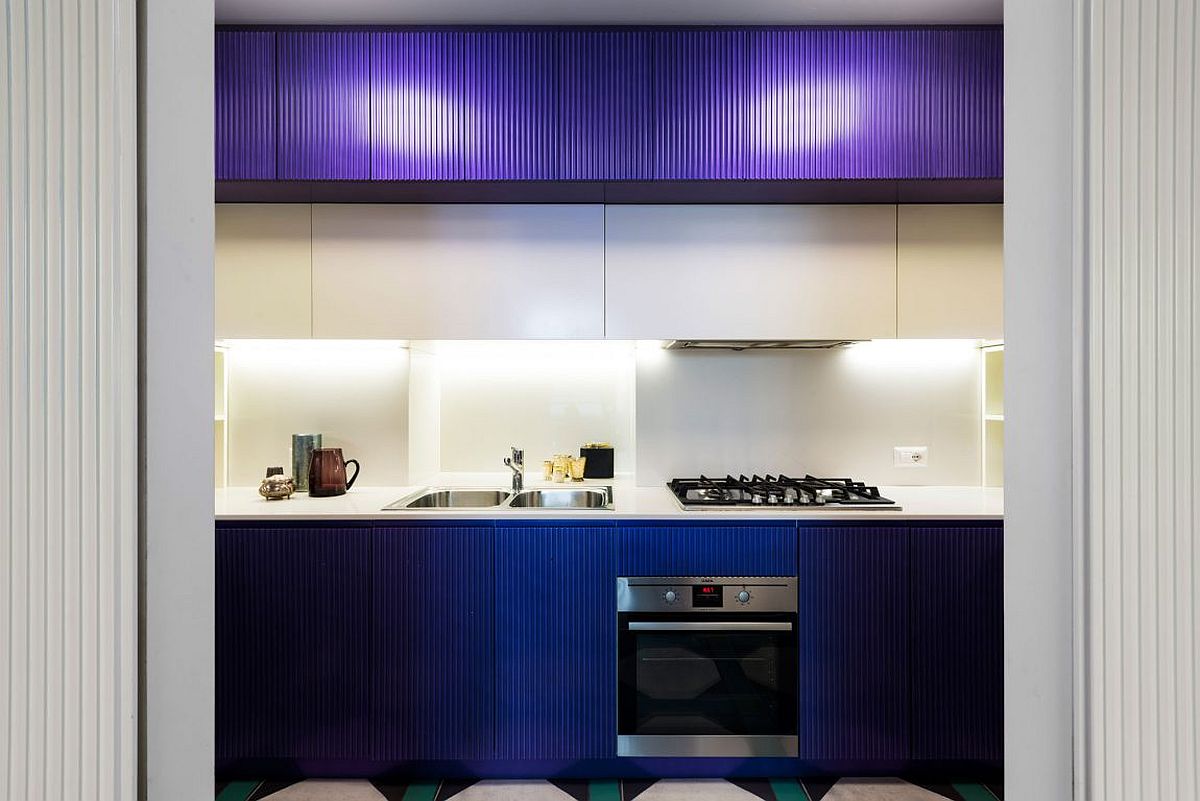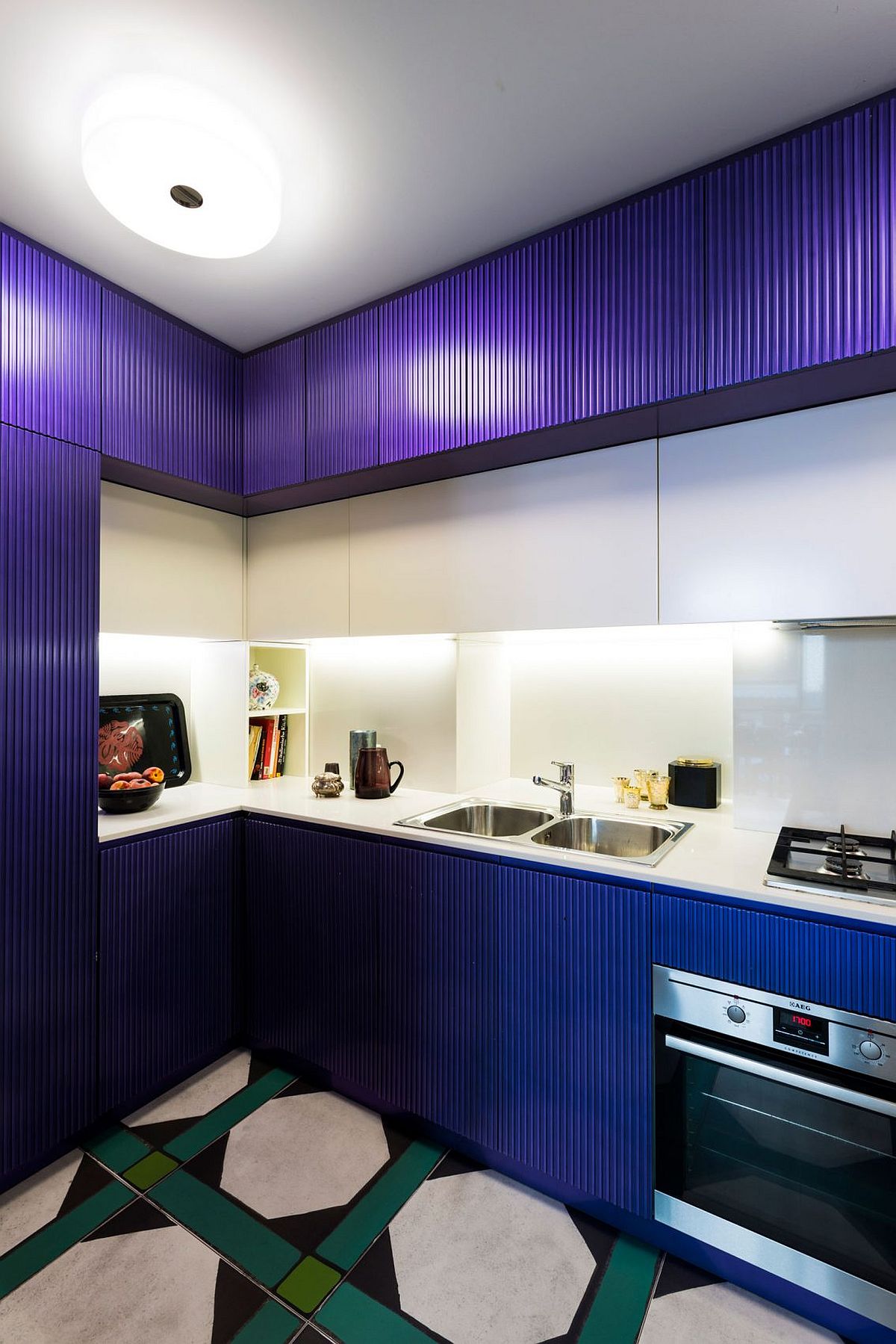 RELATED: Renovated Brooklyn Apartment Embraces Simplicity and Serenity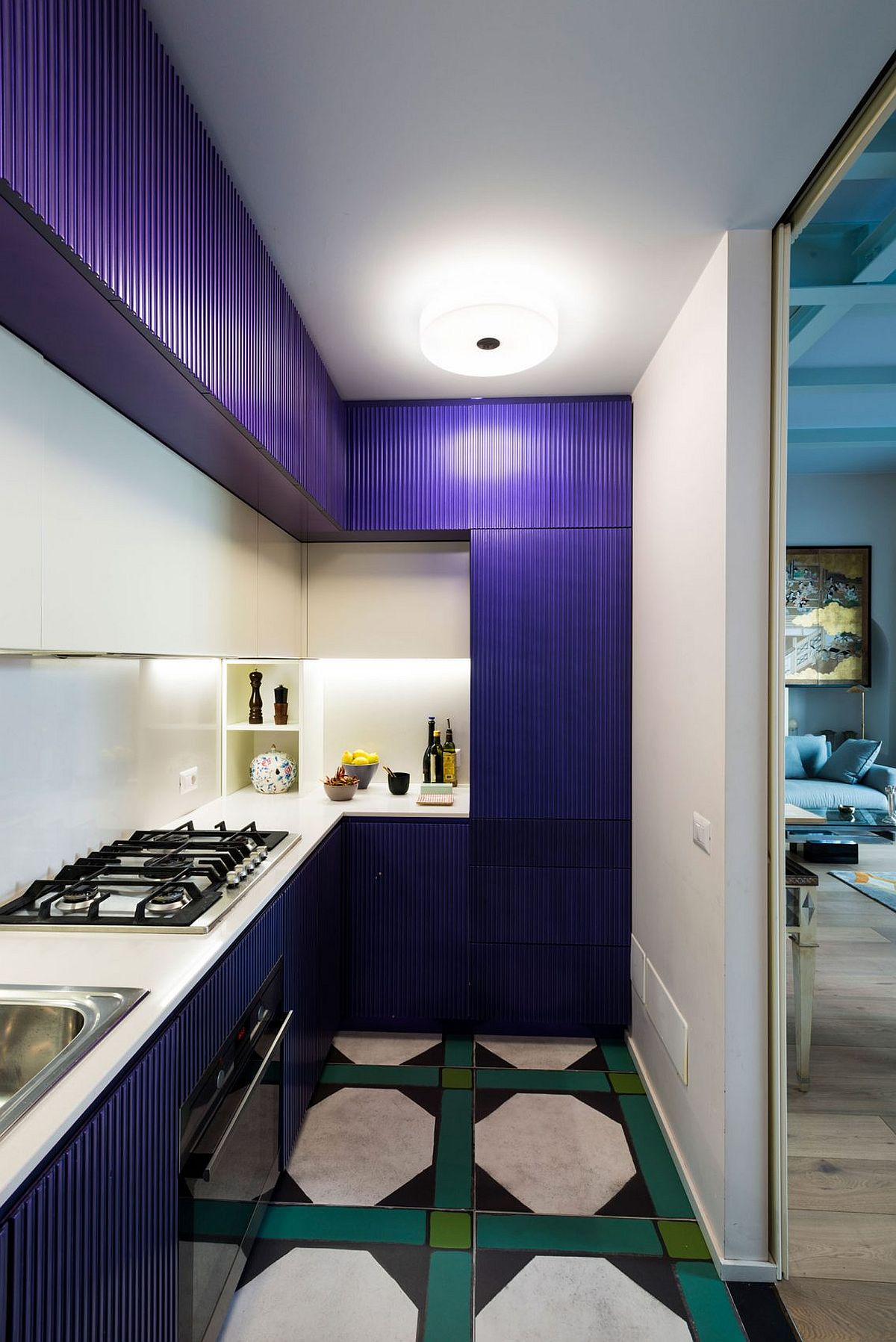 A pair of big sliding doors divides the kitchen from the living, finished to match the joinery unit, inspired by the fifties streaked Italian motif called "rigatino" and treated with a transparent gloss paint which gives them an iridescent look. All the ceramic floors are inspired by the historic handcrafted "graniglia" floors, using big Porcelain tiles by 14OraItaliana…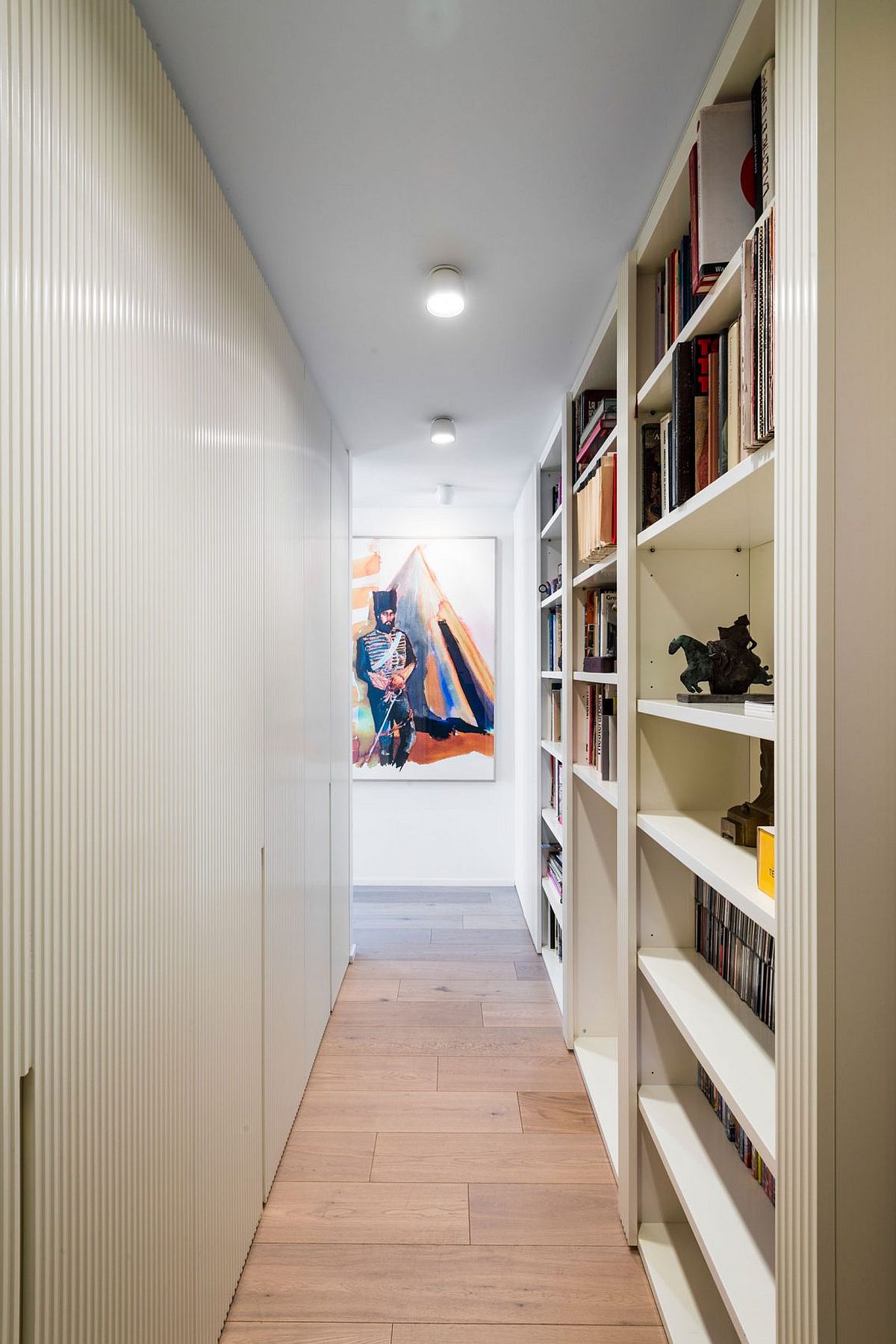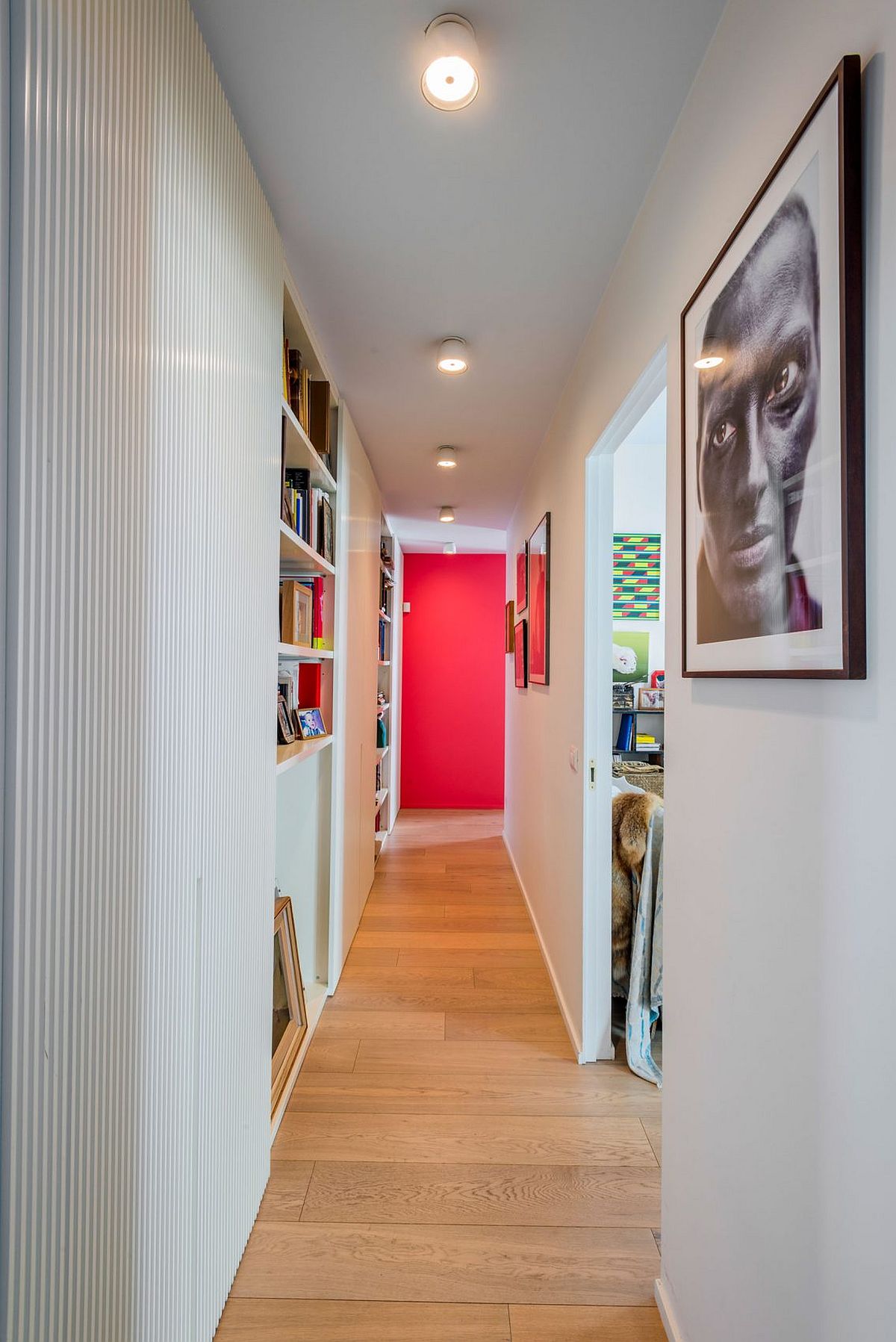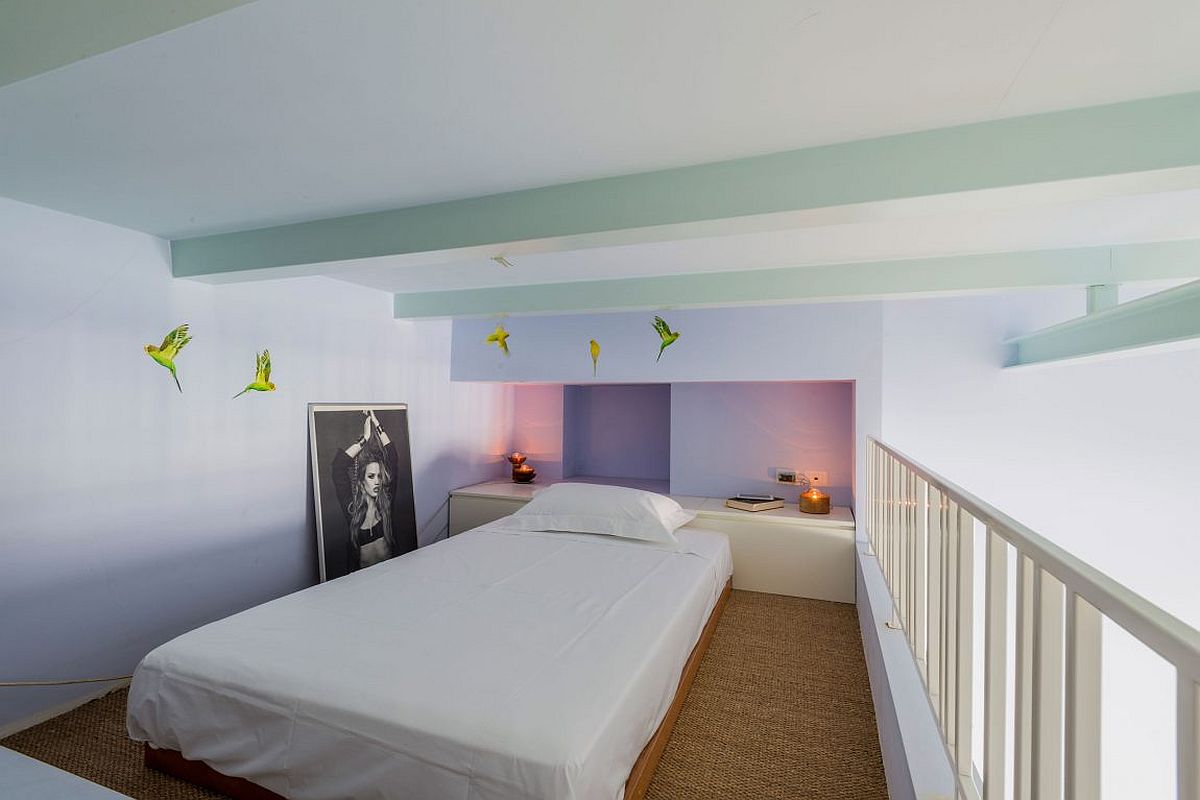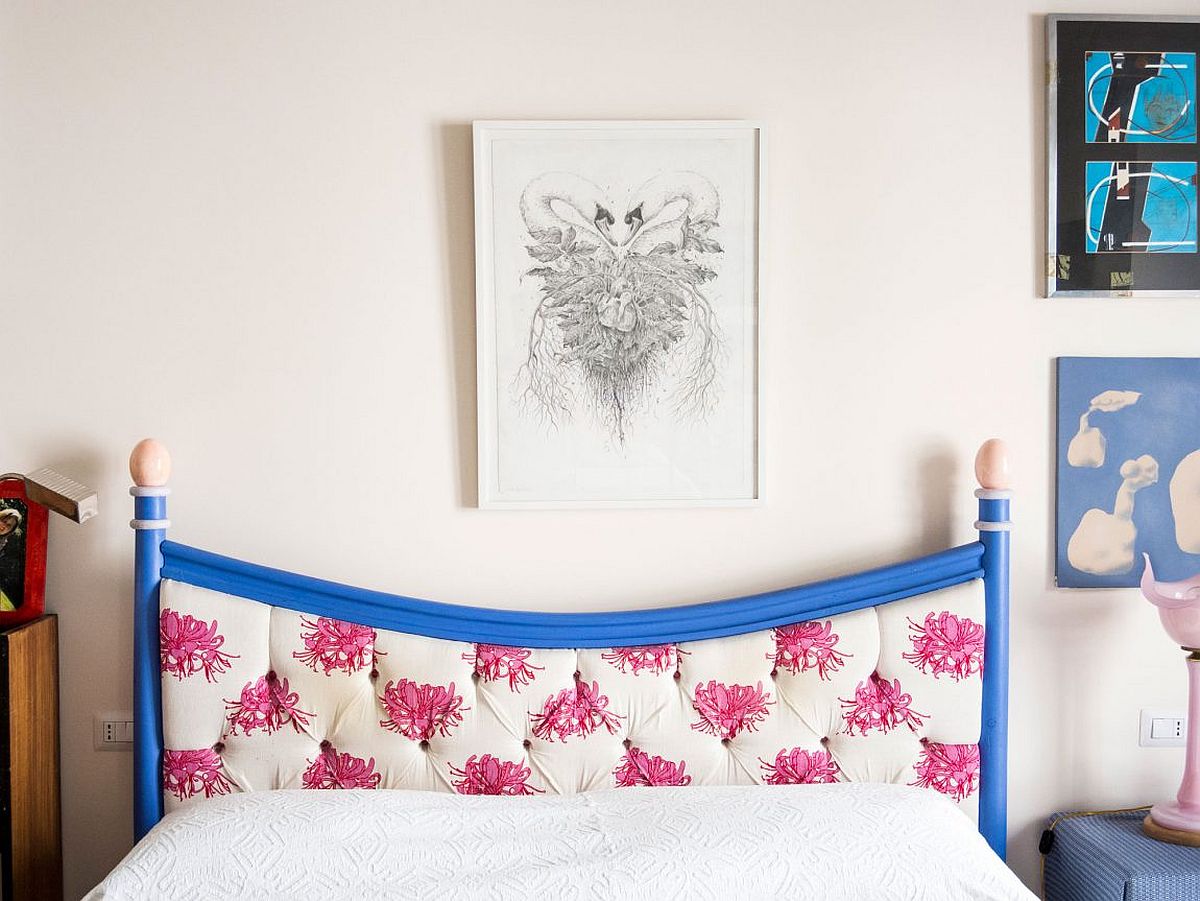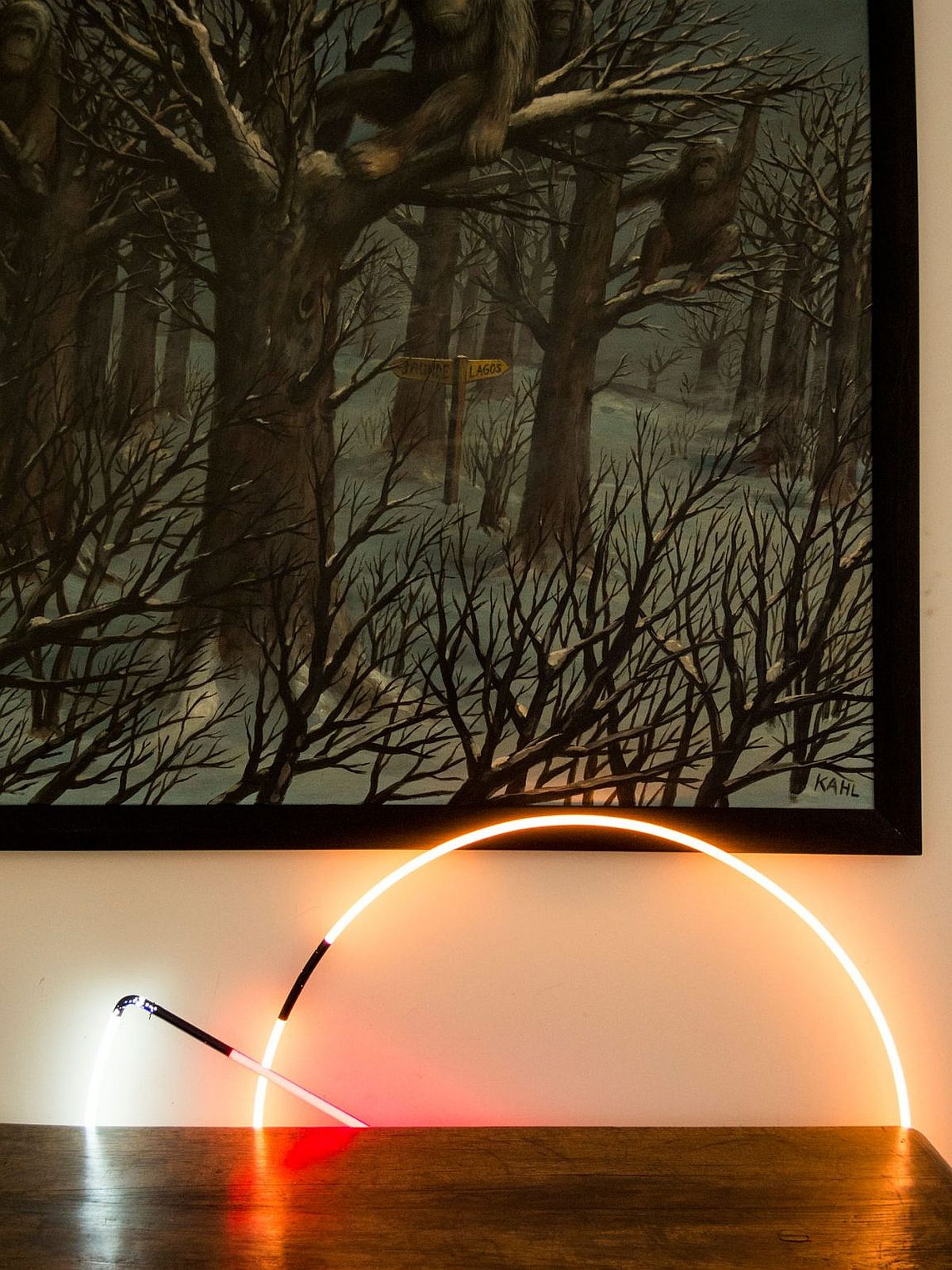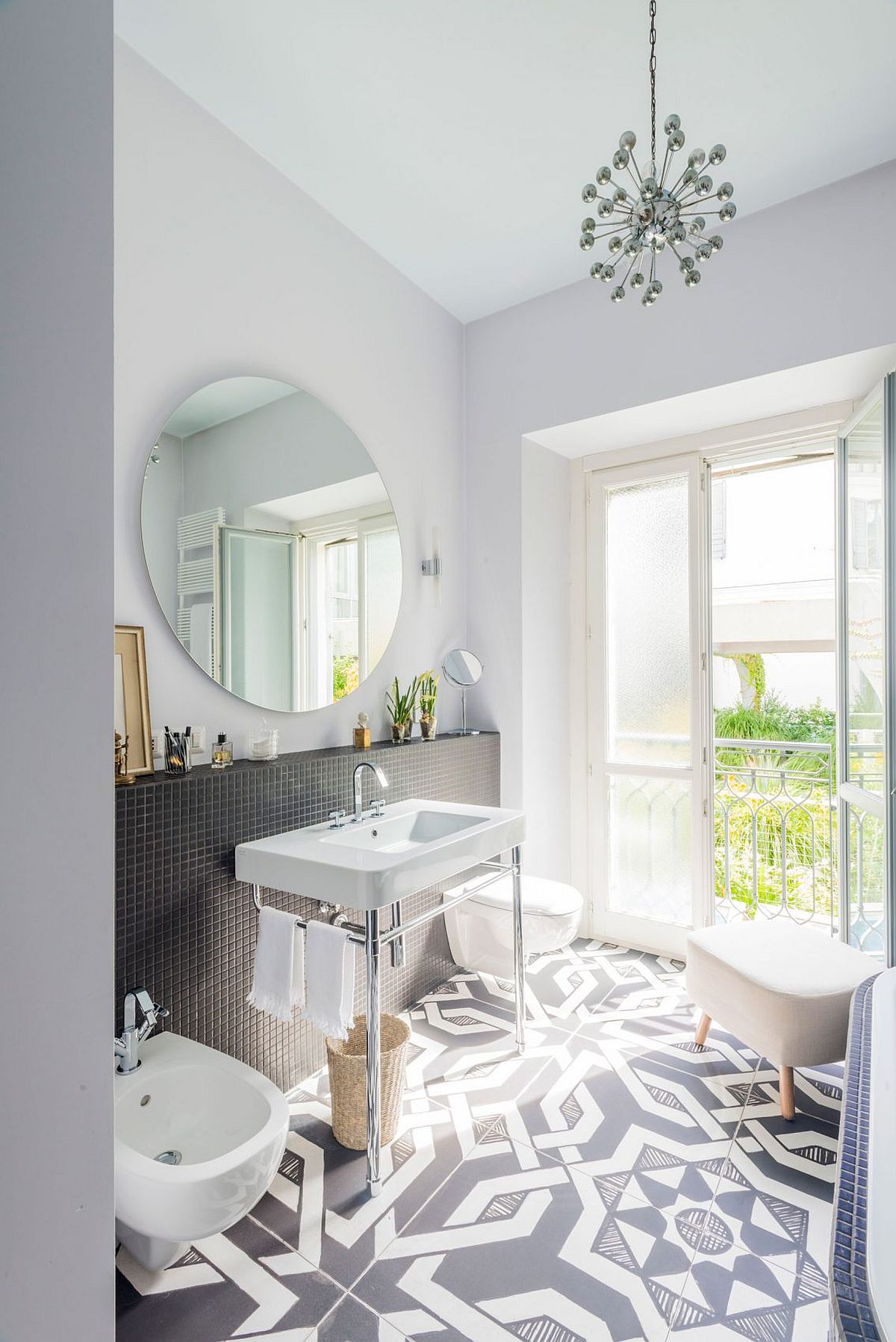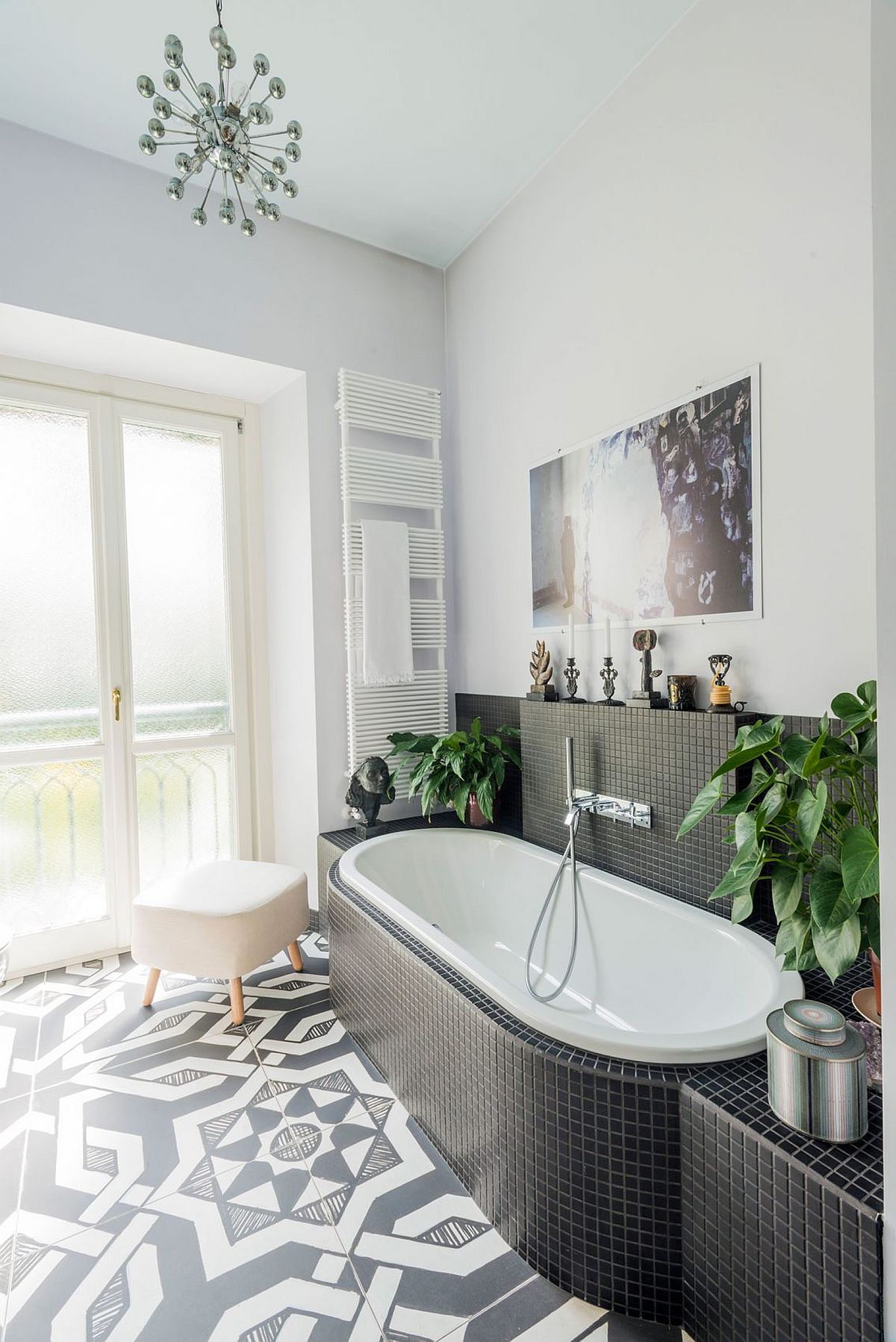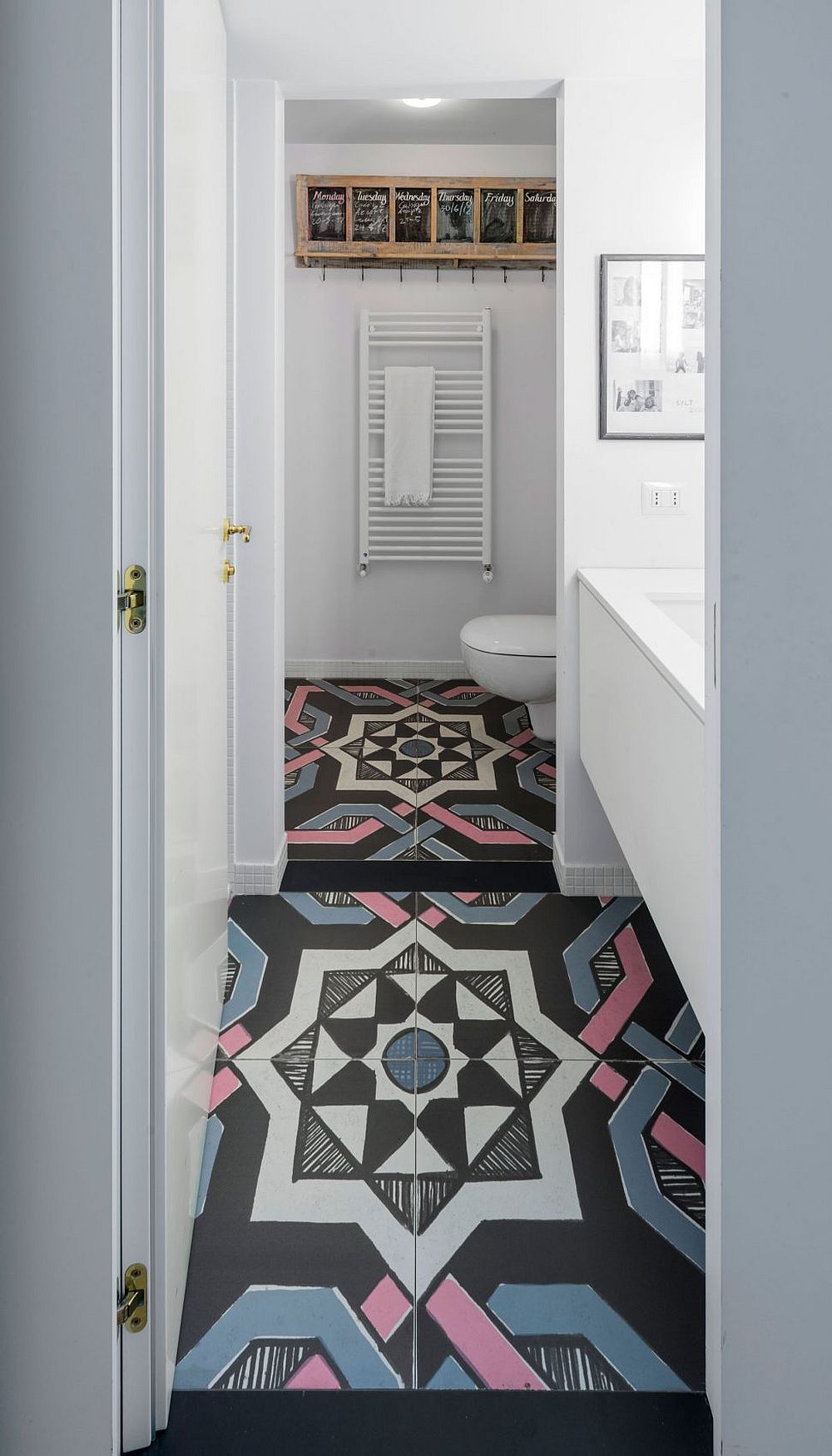 Liked the story? Share it with friends.