Giving a home that is over 20 years old a new lease of life takes a bit of doing. Nestled in Shoham, Israel, this particular home was in need of a smart makeover that suited the new lifestyle of its homeowners. With the kids having moved out and the parents finding new space (and purpose) This Is It transformed the home into a relaxing and efficient setting where the public and private spaces are cleverly intertwined. The highlight of the rejuvenated residence with a more modern and polished interior is undoubtedly its living room entertainment unit that steals the show with its mere presence!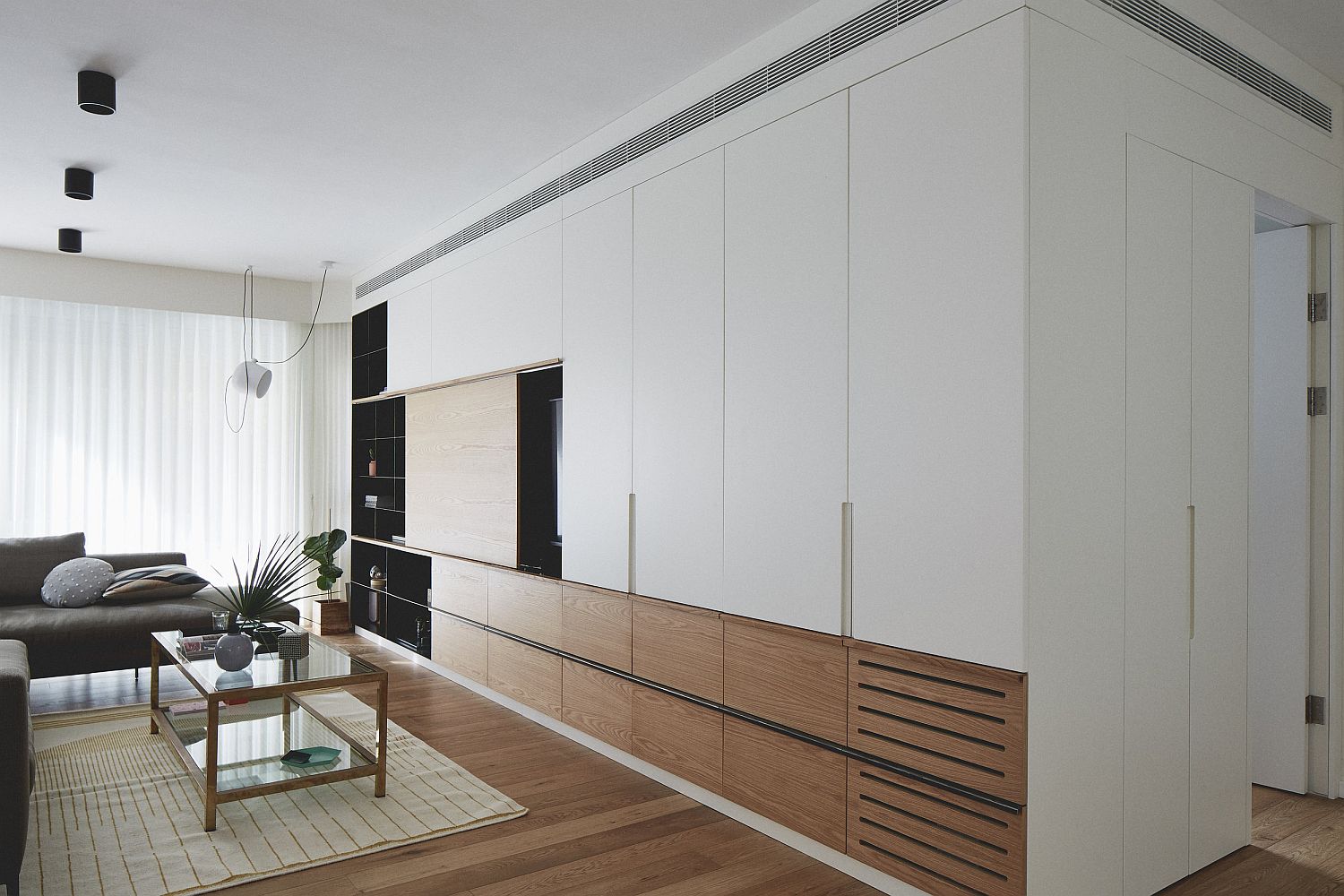 The wood and steel entertainment unit becomes the focal point of a living space that is otherwise largely white. A sliding wooden door hides the TV and the shelves when needed while a spacious guest bathroom sits behind the unit. With a dark metallic finish, the entertainment unit and the open shelves net to it draw your attention almost instantly. Look beyond and you will see the fabulous kitchen with a blend of concrete, wood and marble finishes making its presence felt. A pop of golden glitz here and a metallic dazzle there and you have the perfect social kitchen!
RELATED: Rustic Chic Quebec Residence in Steel, Wood and Concrete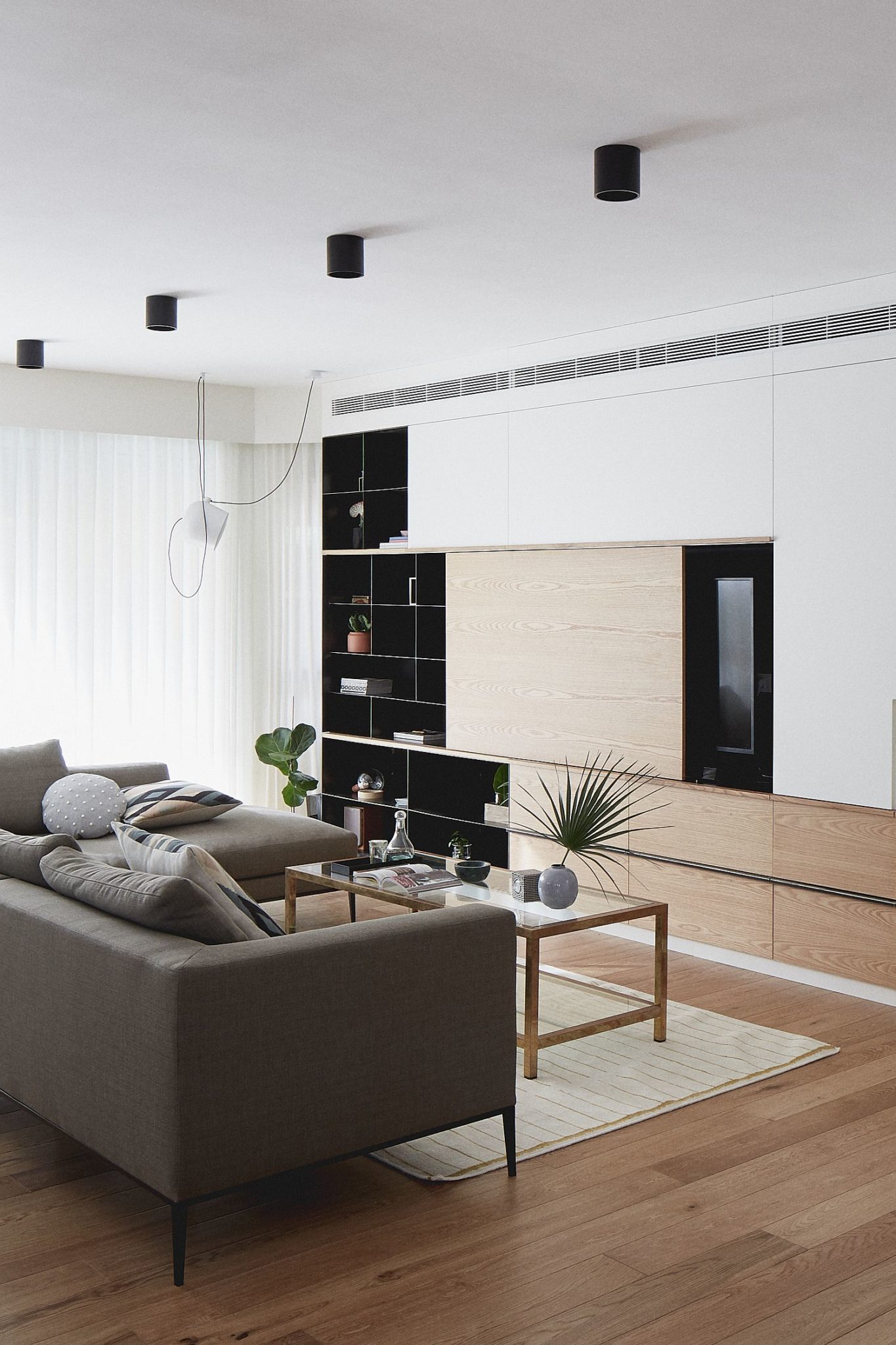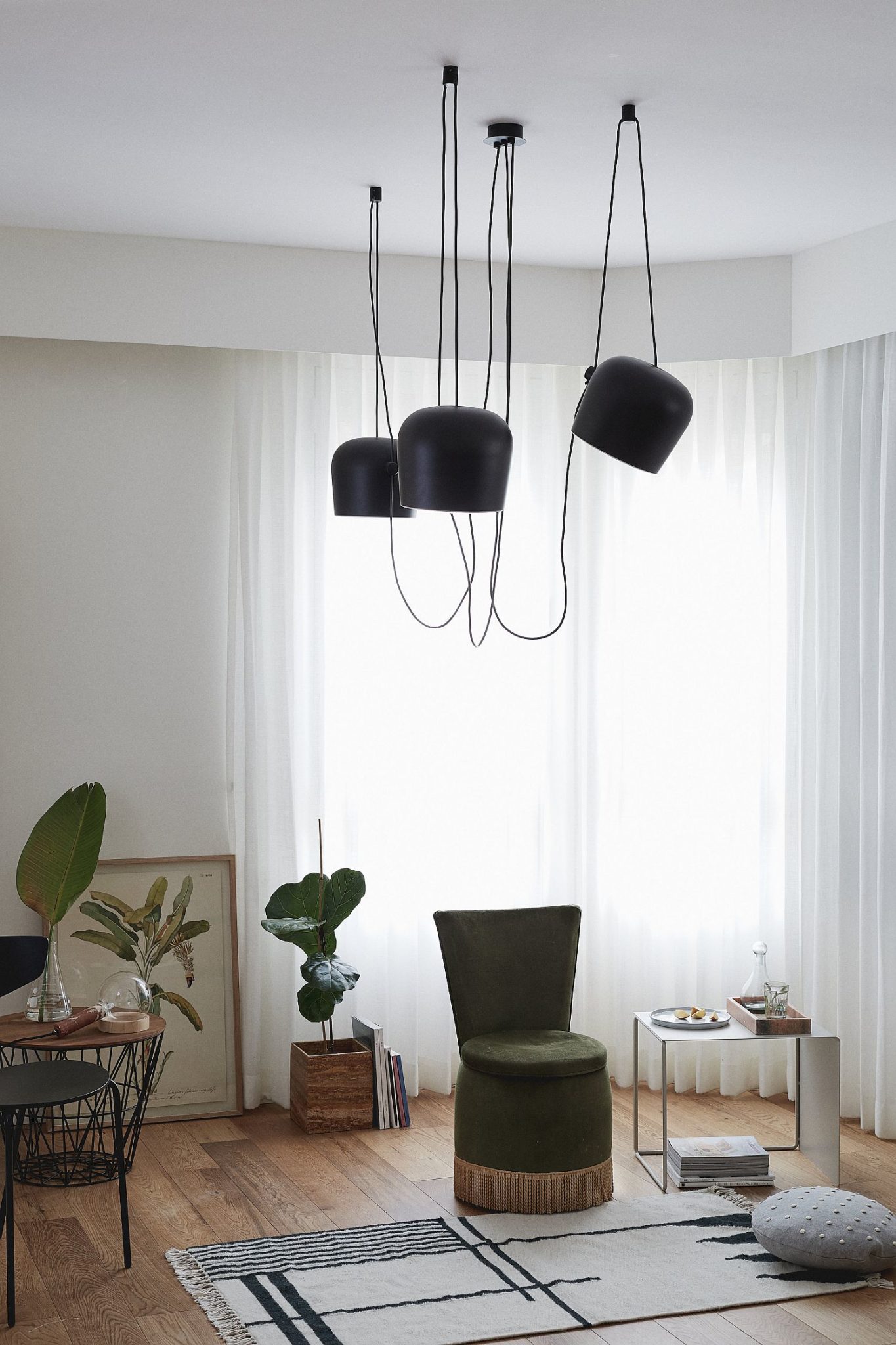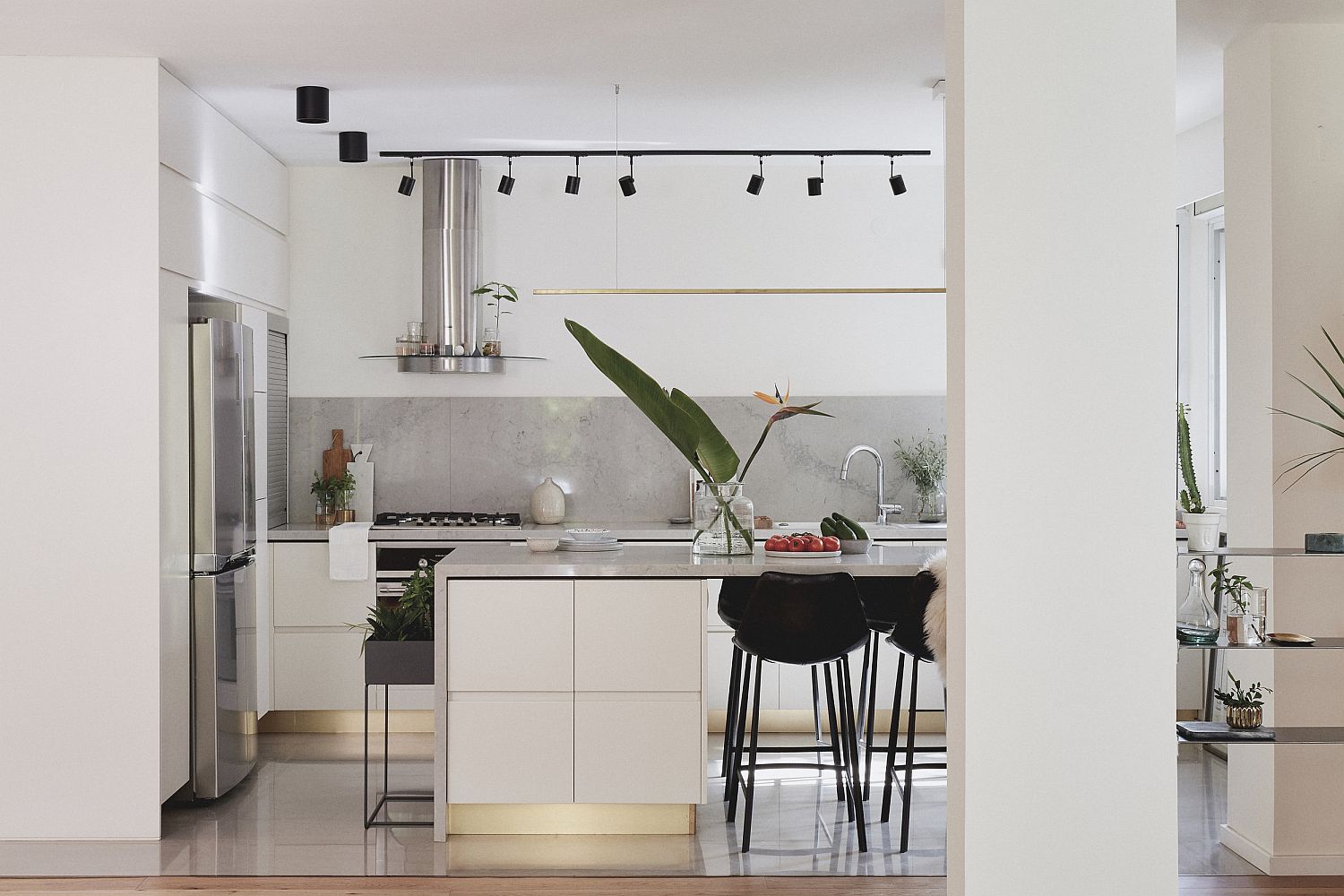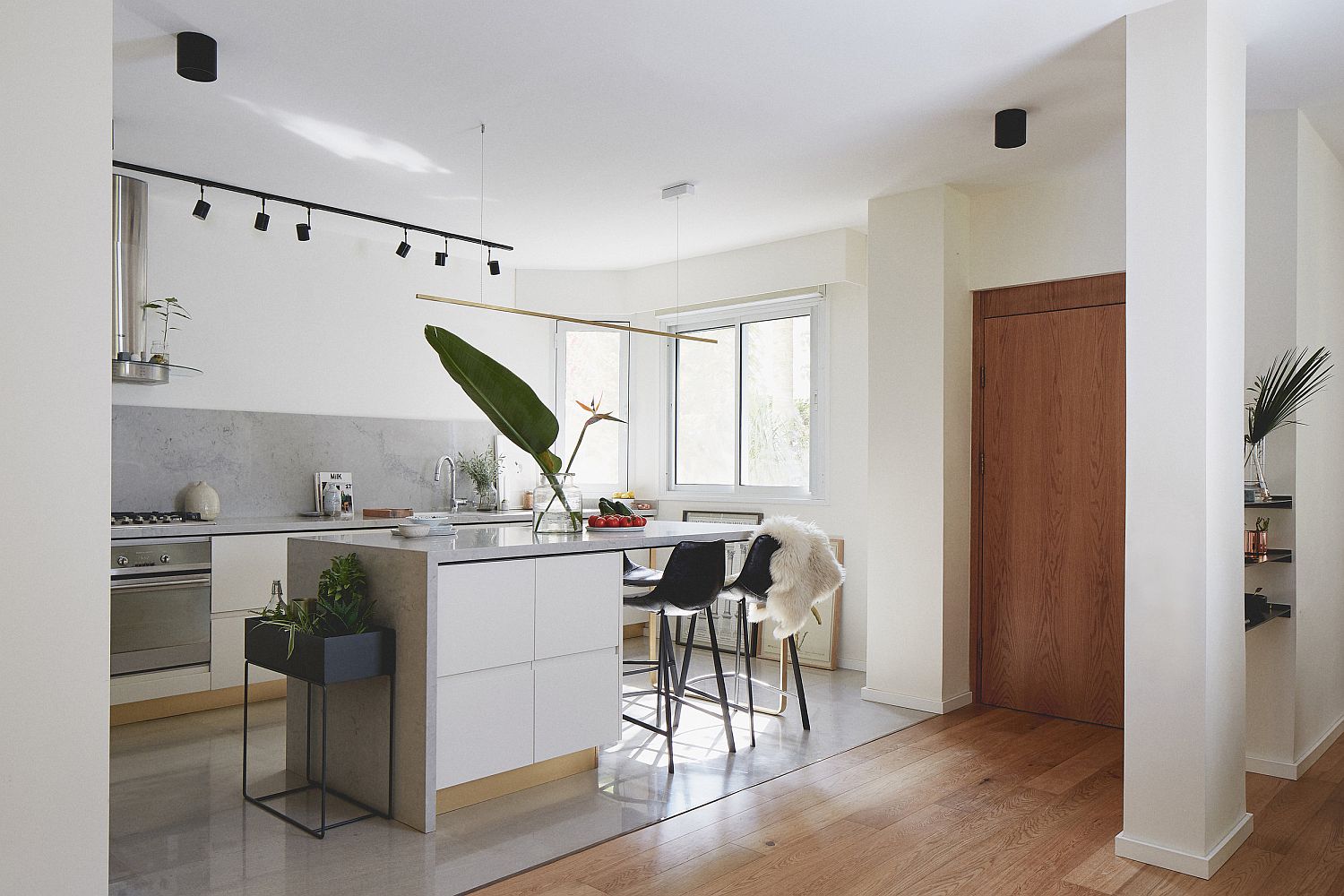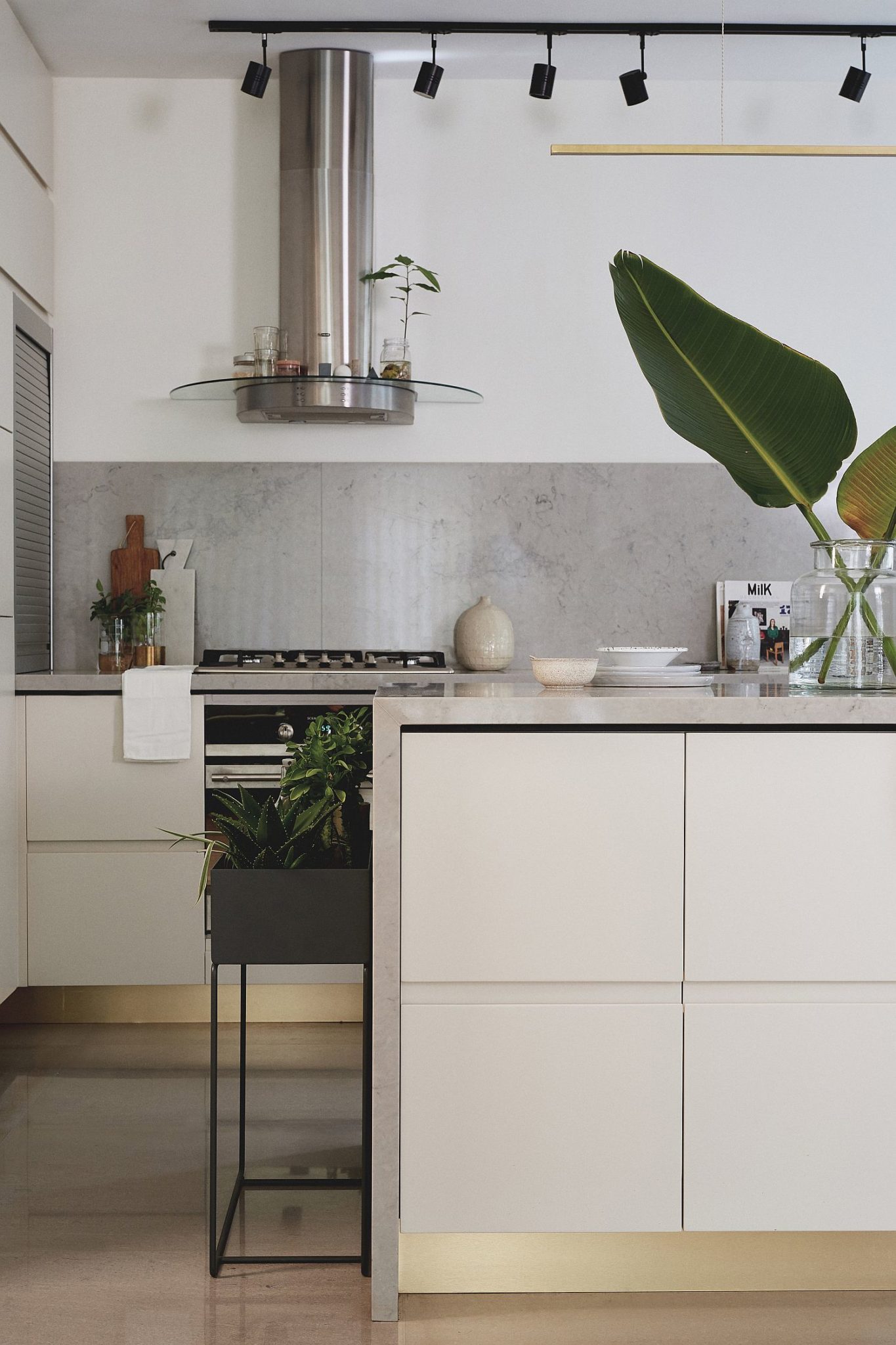 In different rooms of the house, the metallic elements of the living room shelving are carefully repeated to give the interior a singular design style. Even the bedrooms upstairs are filled with subtle metallic elements and décor with contrasting finishes to balance the refined with the rugged. And all this is done in the most curated possible manner. [Photography: Matan Katz]
RELATED: Resourceful Living Room Wall Unit Adapts To Suit Your Dynamic Urban Lifestyle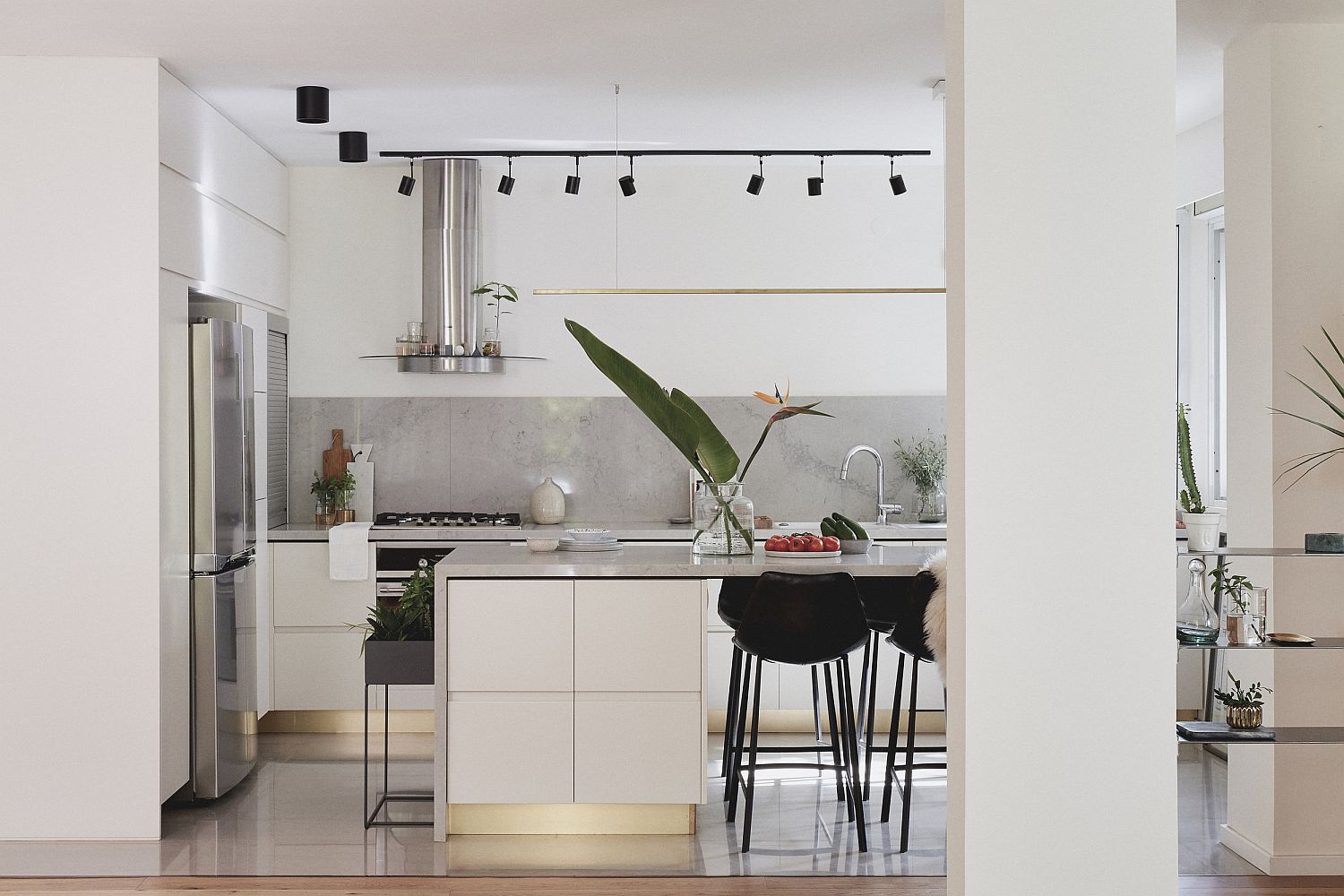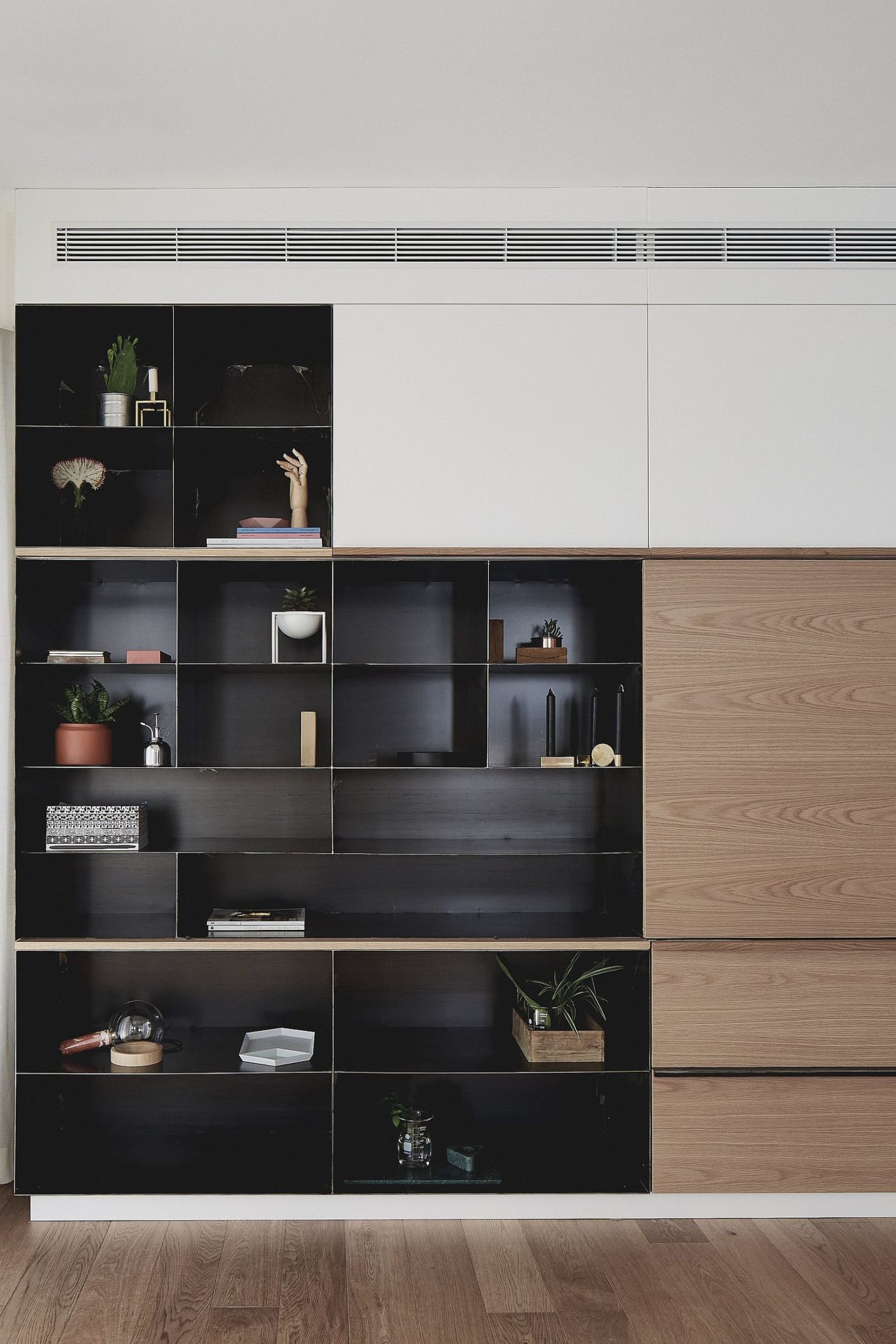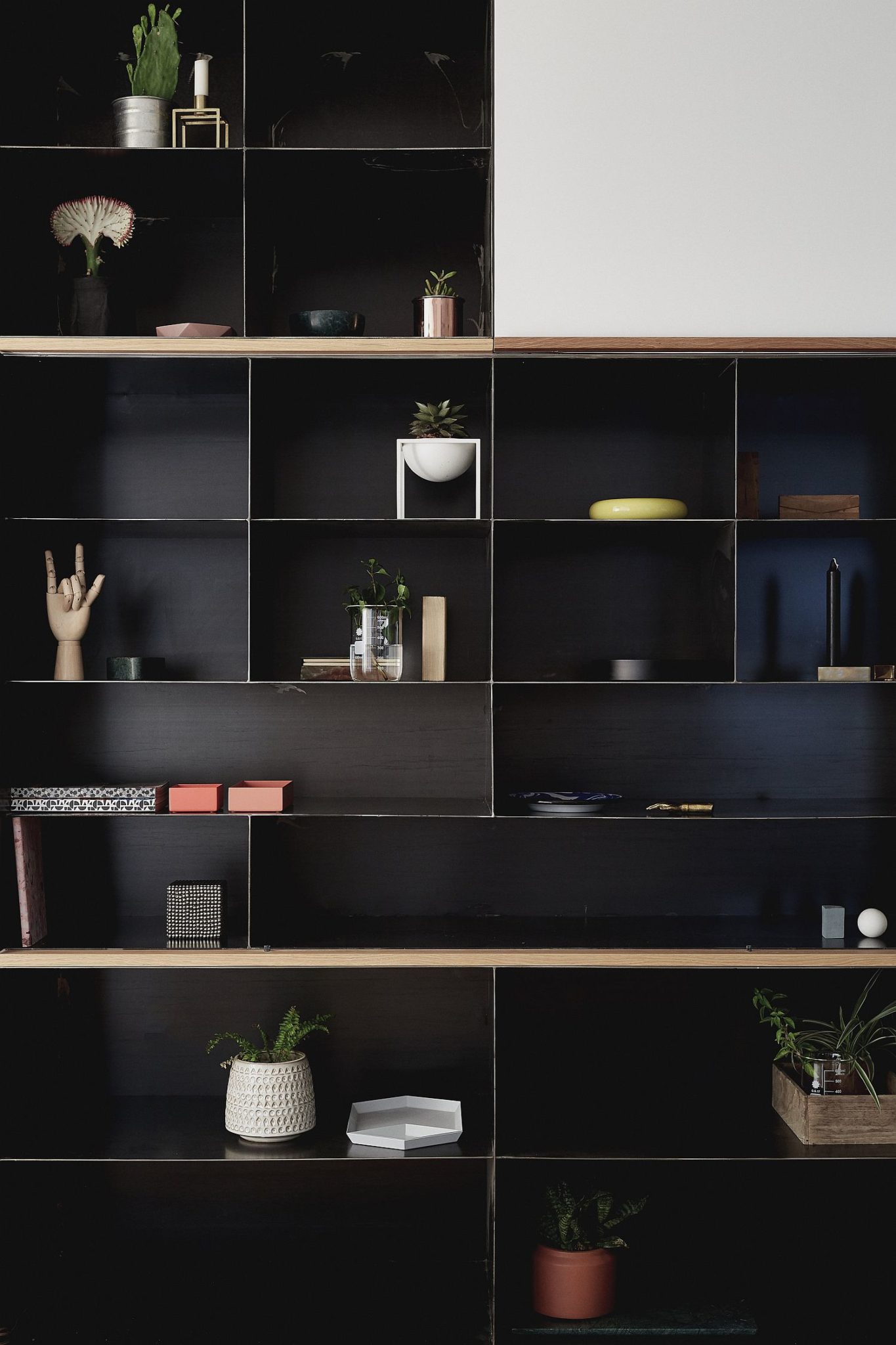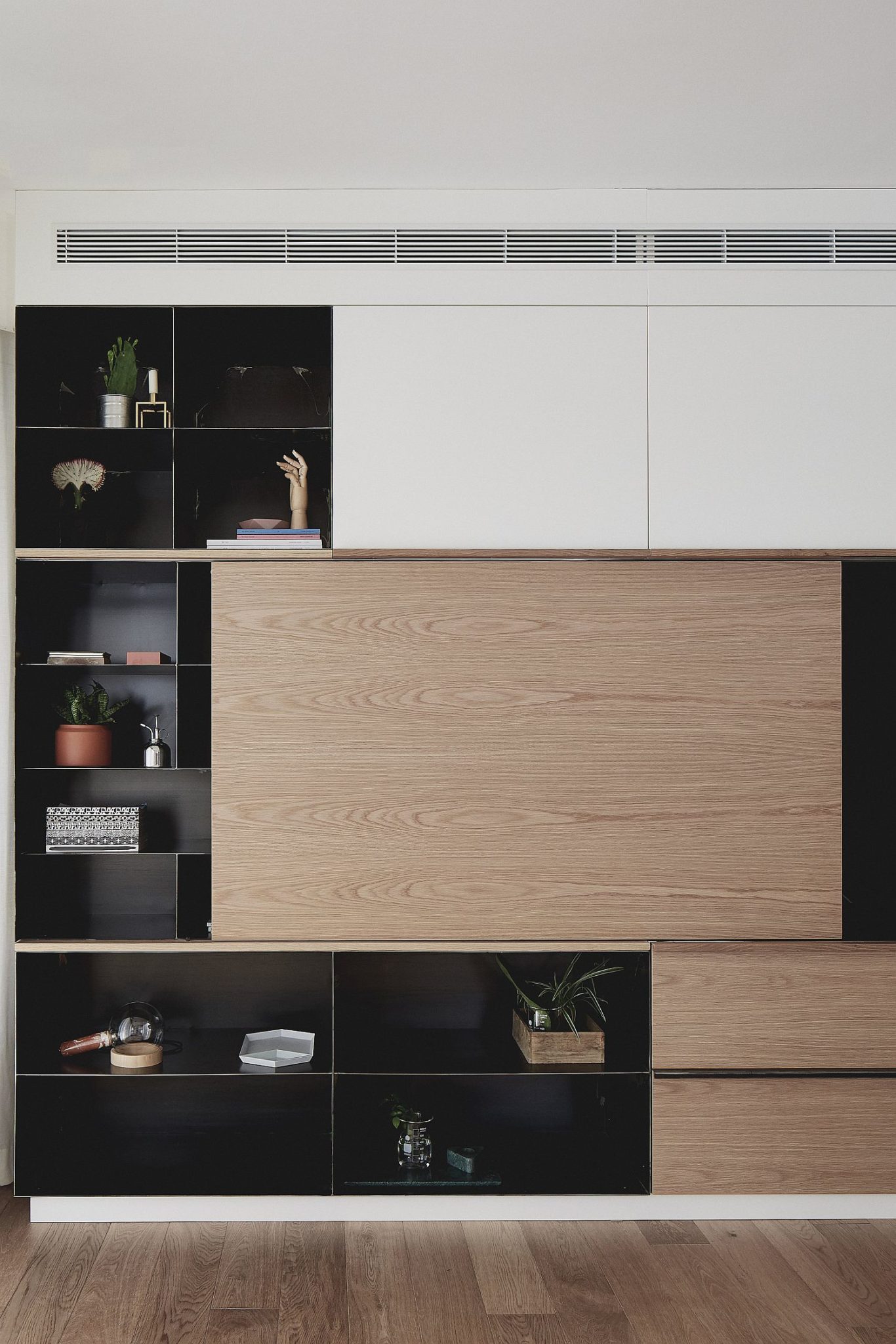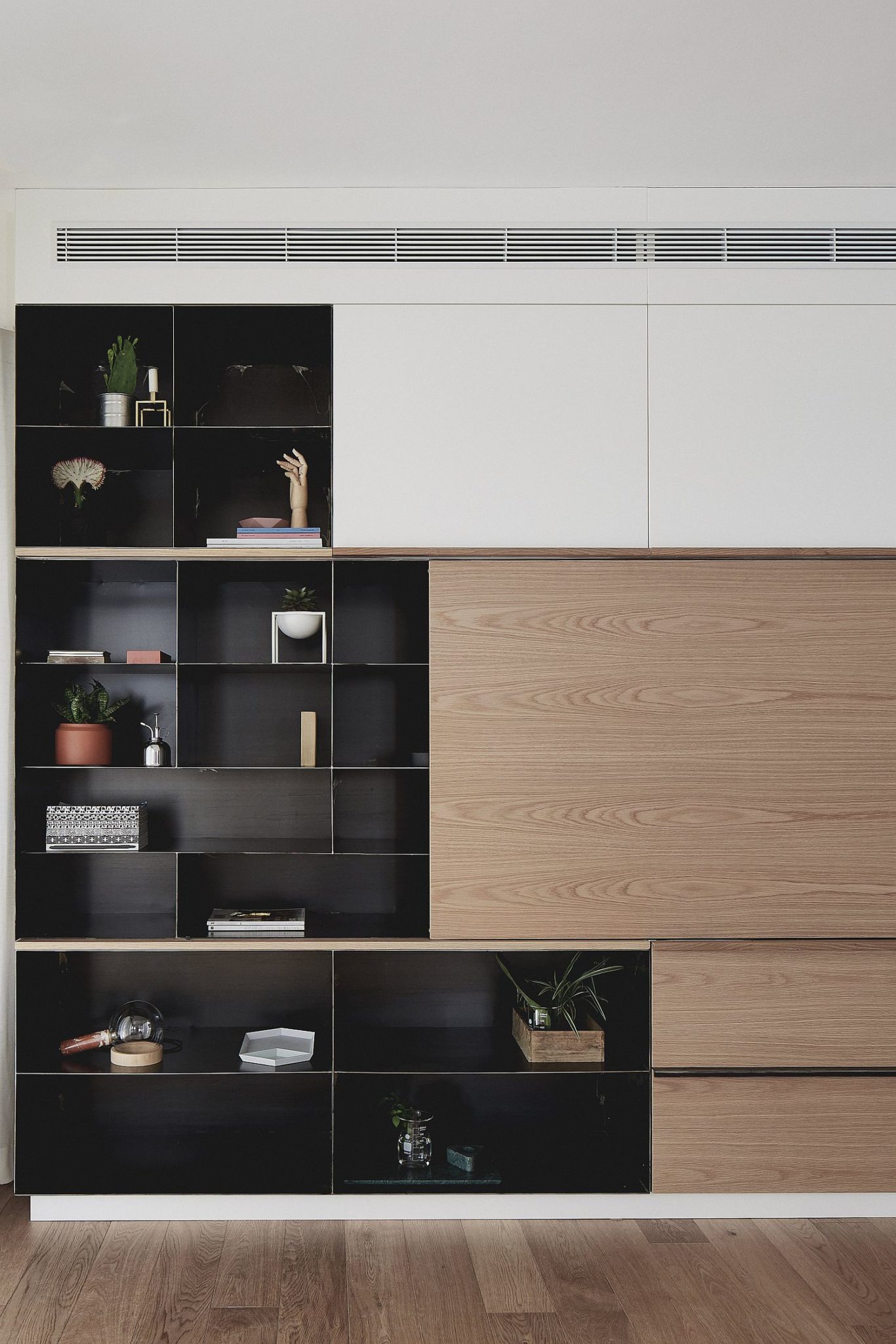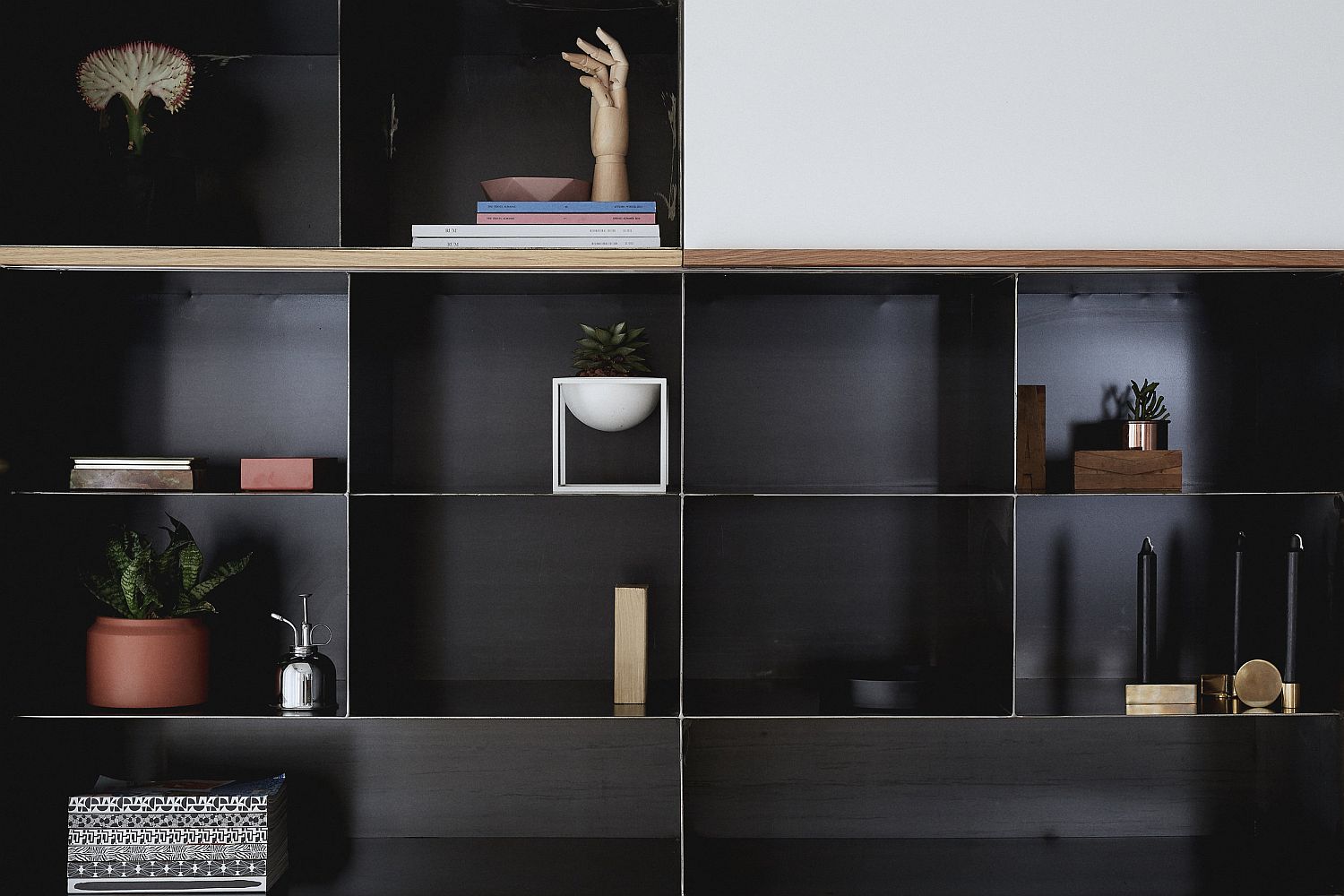 Liked the story? Share it with friends.