A view of the gorgeous Golden Gate Bridge in the distance, a curated garden all around and an interior that has been revitalized and given a whole new identity – the Twin Peaks Residence in San Francisco is one that adapts to the needs of its globe-trotting homeowners perfectly. The original house was dark, outdated and with a winding staircase that disturbed the floor plan, things felt congested and dim. Its new avatar was crafted by Feldman Architecture with inspiration drawn from minimal, Japanese design and contemporary ergonomics. The spacious rear yard becomes a part of the living area visually, while the master bedroom feels warm and inviting.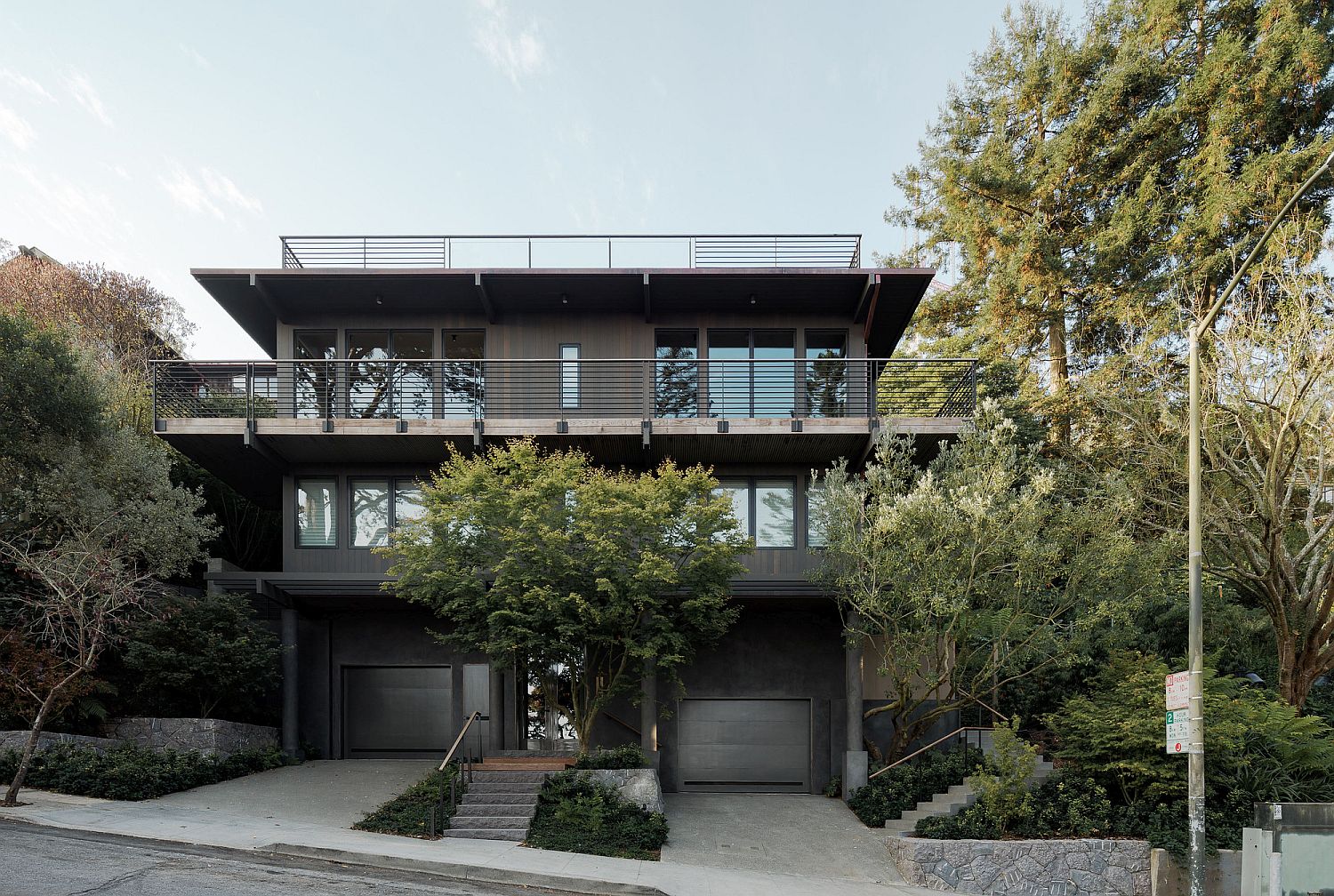 The new living area has no internal partitions, making it a spacious setting where one area flows into the next while the upper level attic sitting area, tranquil retreat and bedrooms combine privacy with the right views. Wood slat screens that run throughout the stairwell allow filtered light through while again protecting the sense of privacy. A blue-velvet sofa steals the spotlight in the living room while leather-topped bar stools and brass metallic additions add more textural beauty to the setting. A perfect makeover for a home that fits perfectly into the vibe of the city it sits in! [Photography: Joe Fletcher]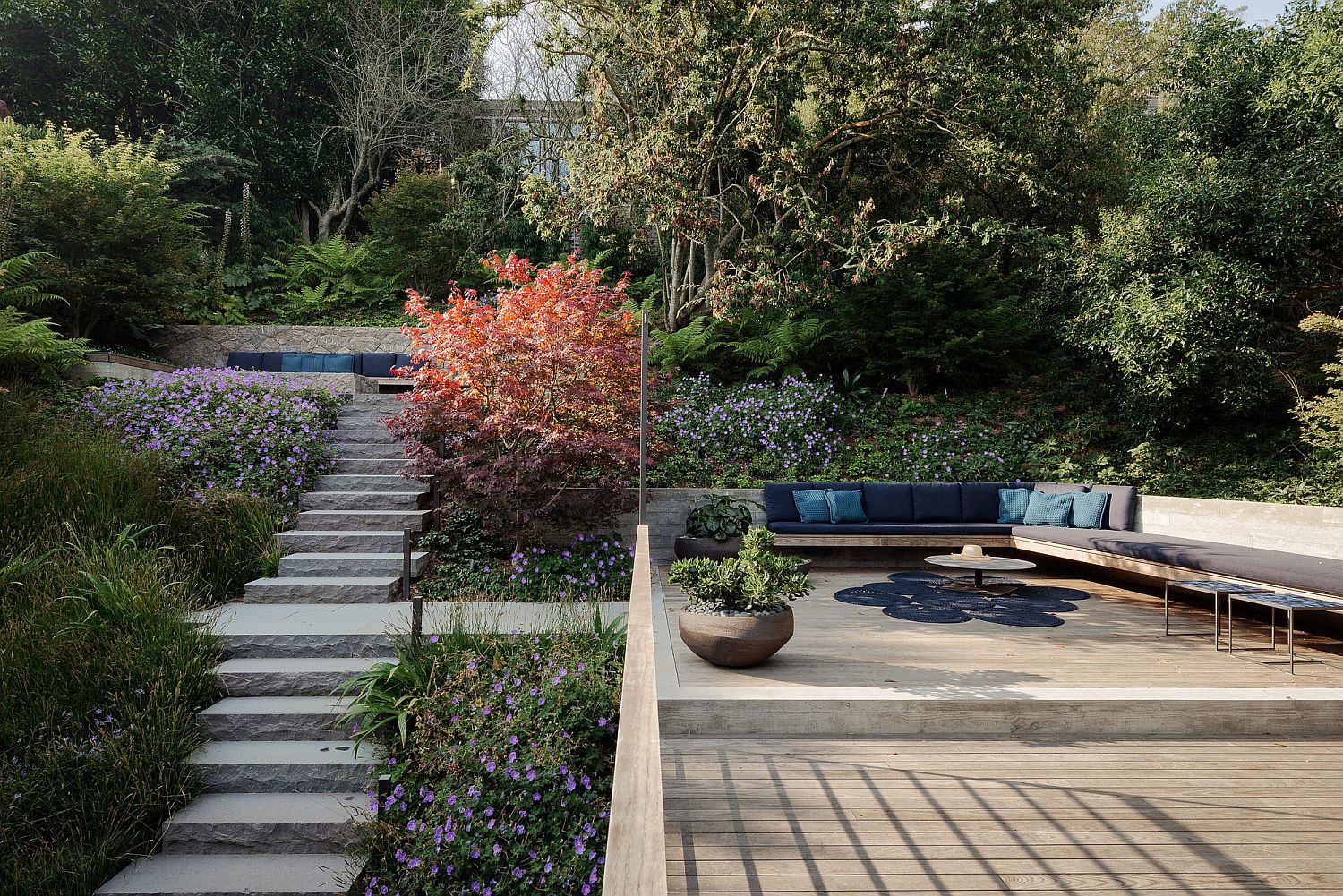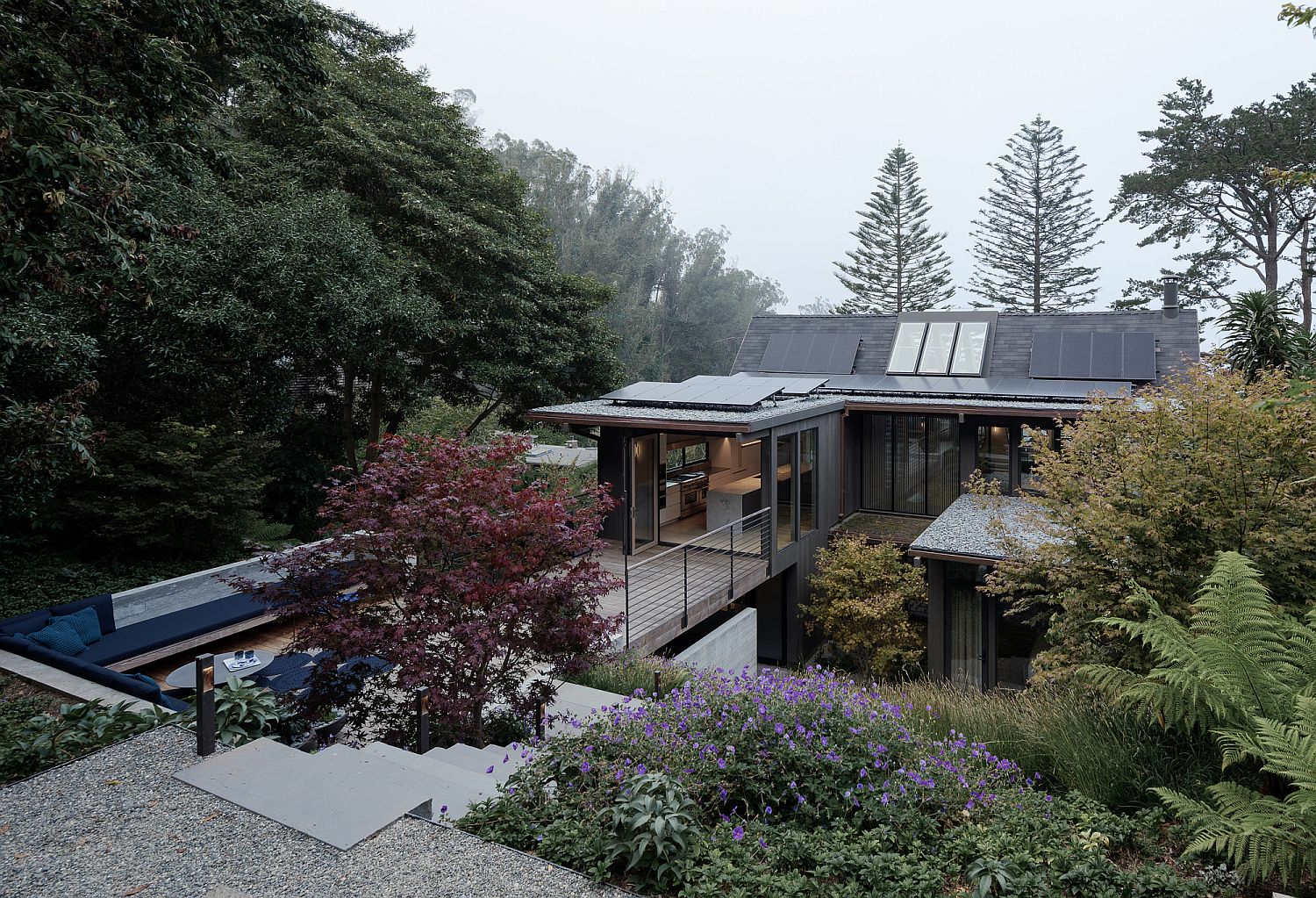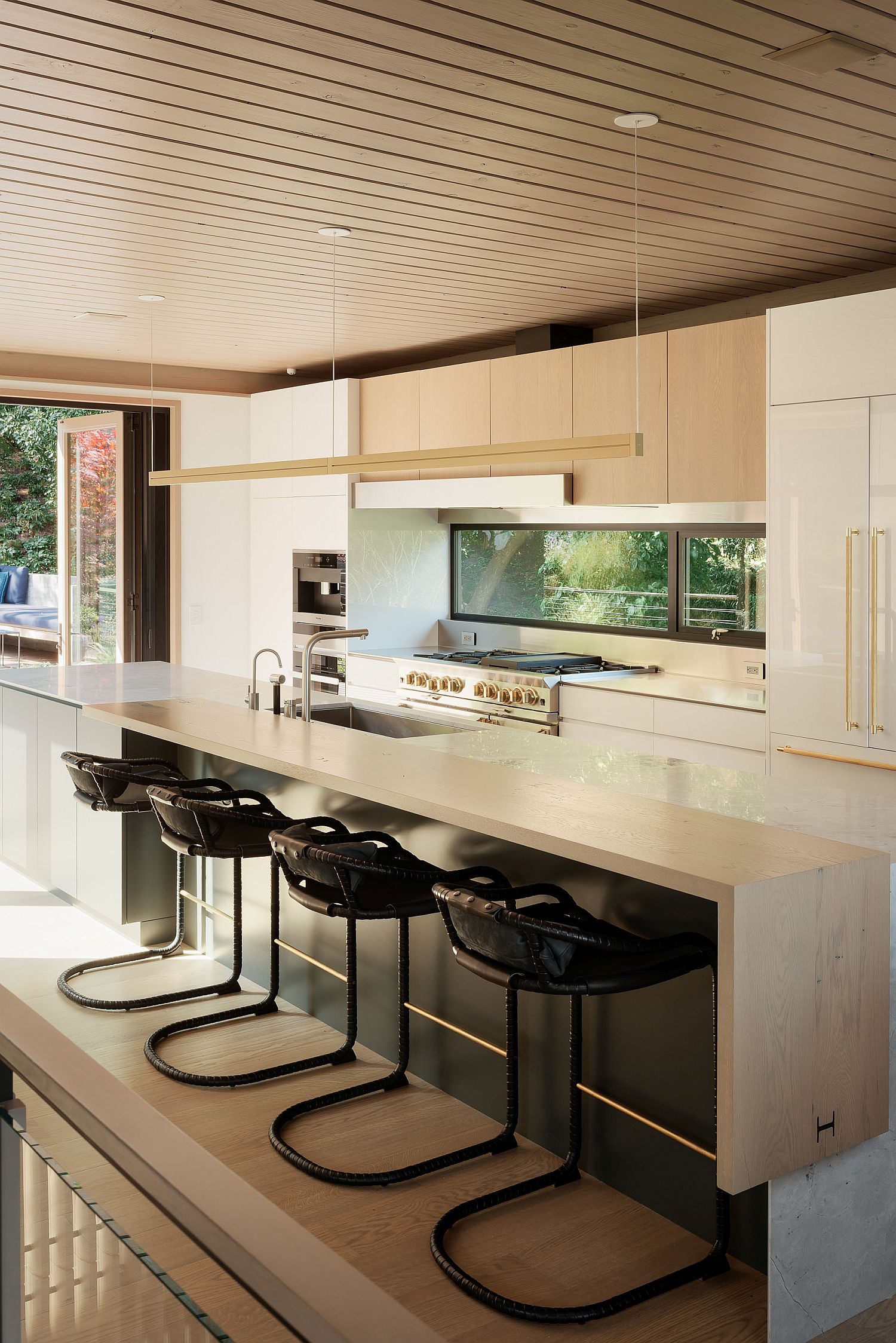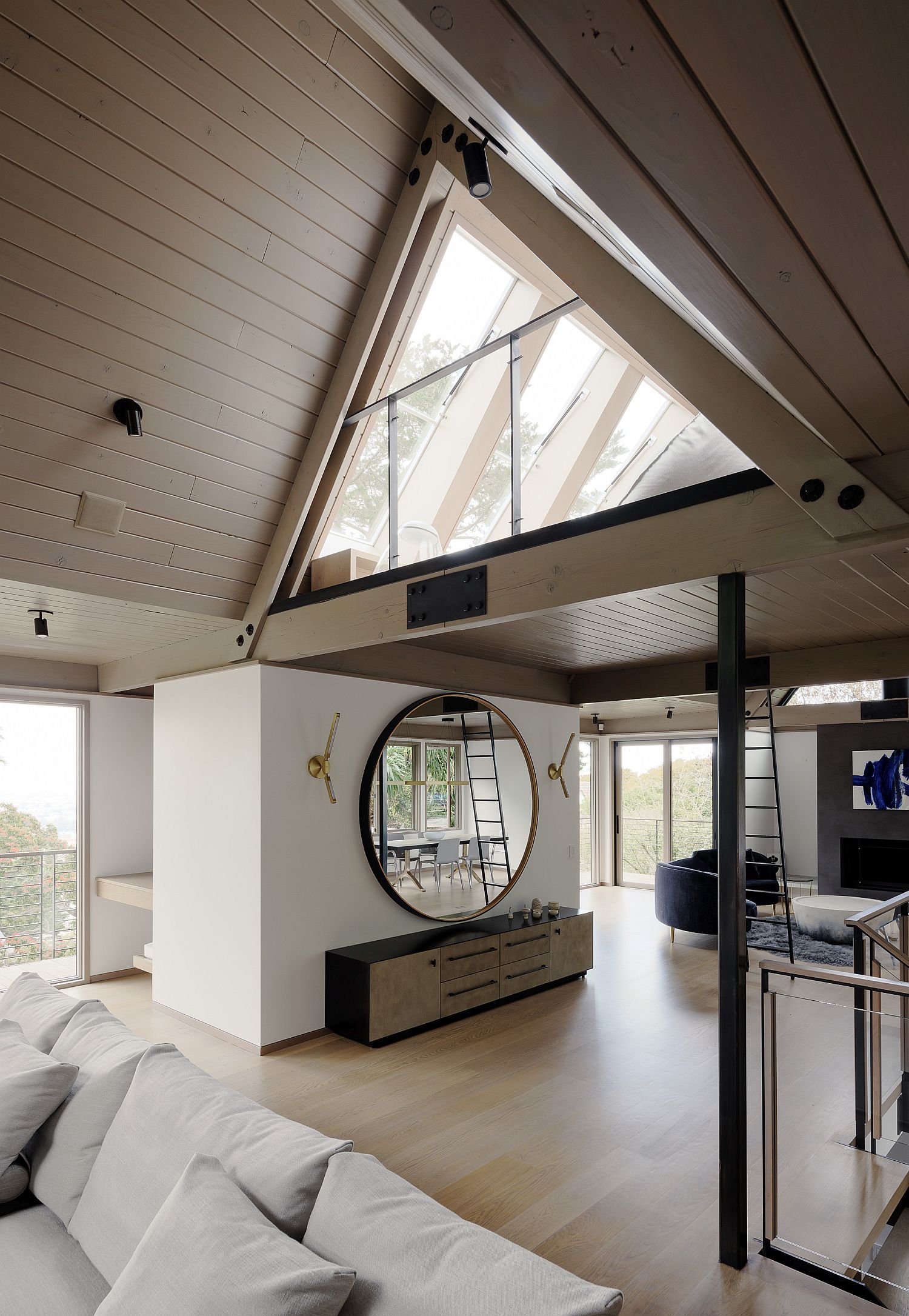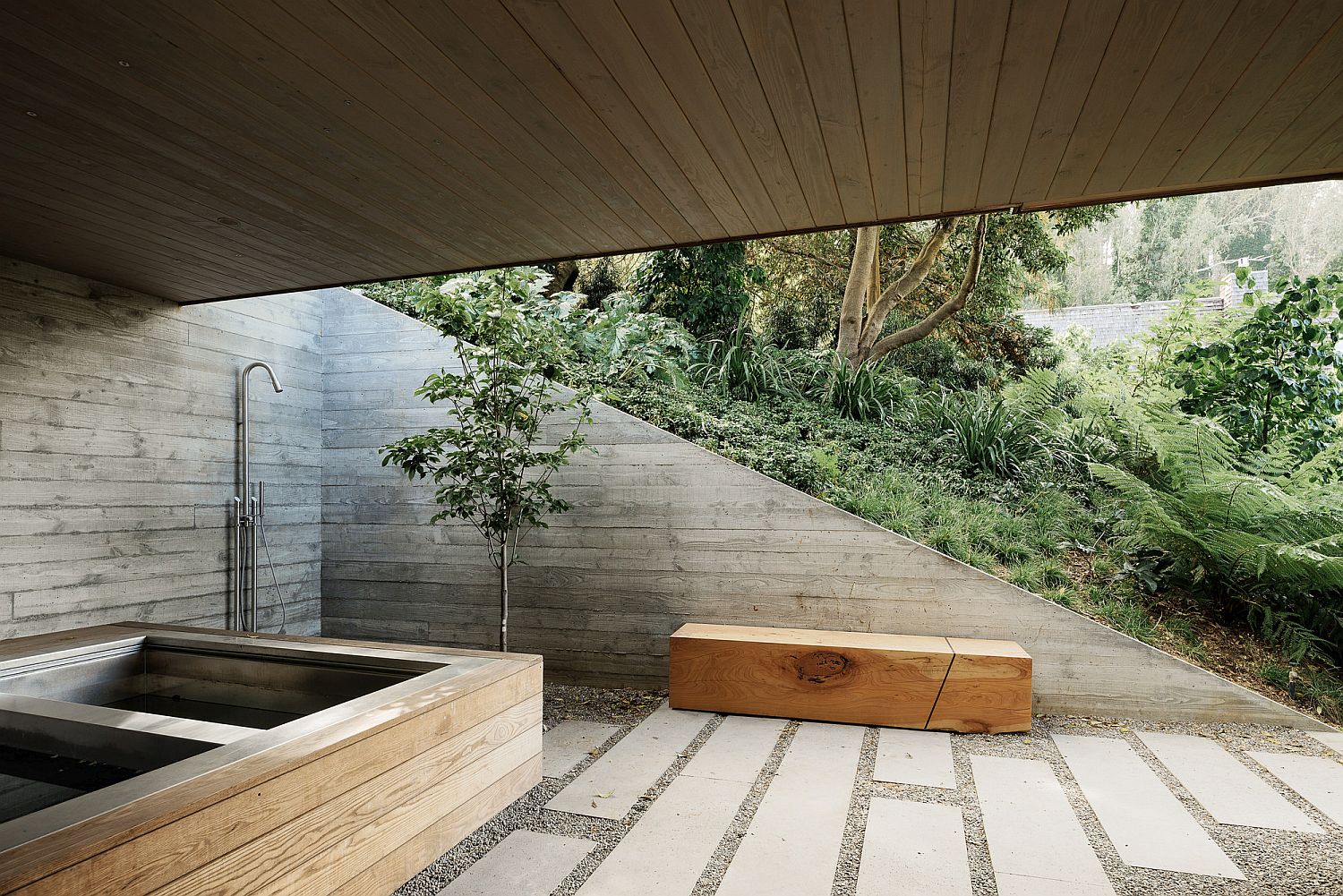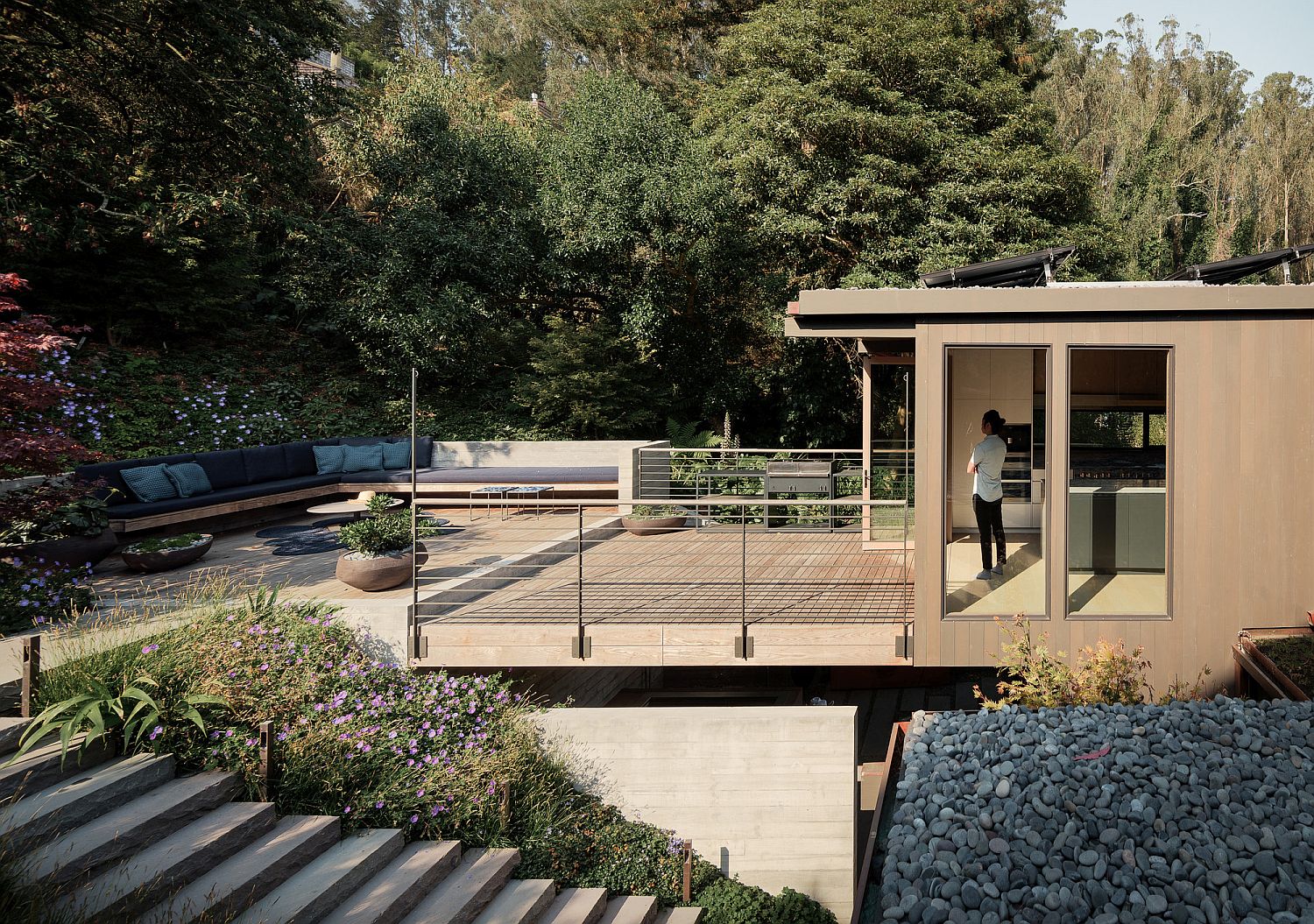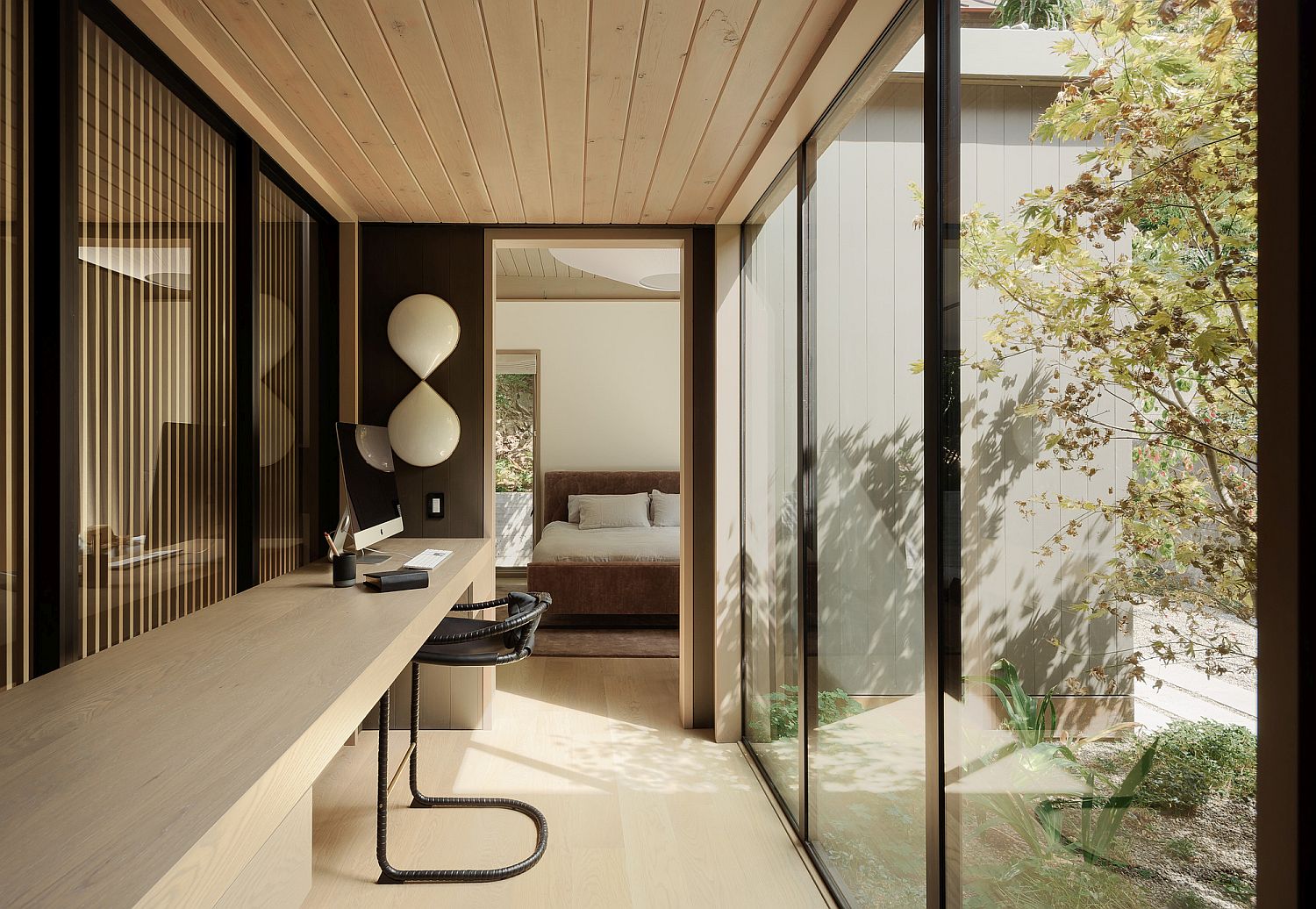 The structure of the house was kept largely intact to celebrate the exposed beams, high ceiling, and Japanese ski cabin-esque design. A light greywash was added to draw the dwelling together, as well as highly crafted materials and details to enhance its charm and create moments of architectural interest. Beneath a pitched ceiling and butterfly-like skylights, sits a cozy reading nook with direct access to a new roof deck, complete with auspicious views of the Golden Gate.